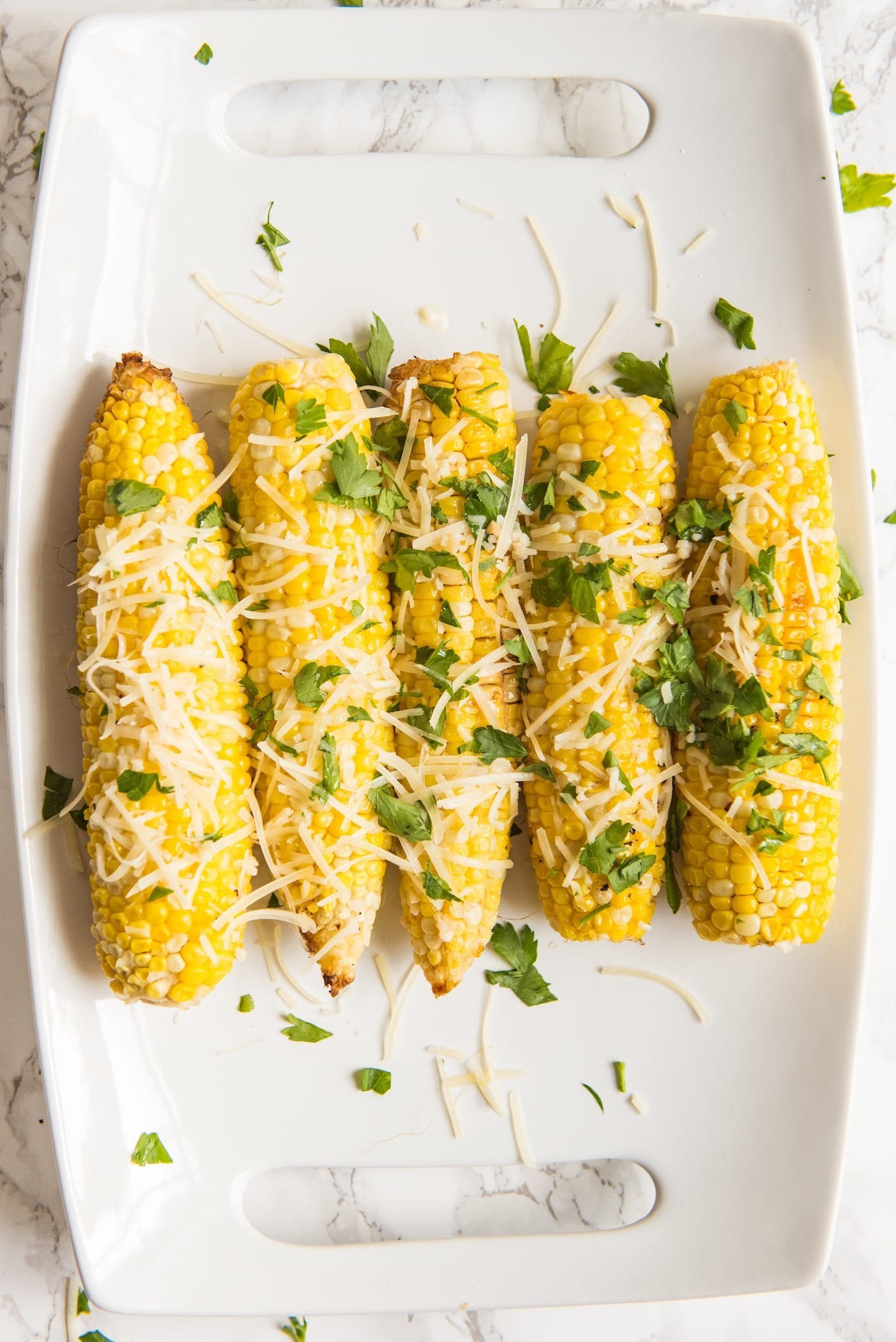 Every year my uncle grows corn on a patch of land that was once a part of my grandparents' dairy farm. Upstate New York is known for amazing sweet corn in general, but in my biased opinion I think his is particularly good. For the last few weeks our entire family has been saddled down with huge baskets full of corn and my usual obsession has ticked up a few notches in response. This garlic parmesan grilled corn recipe? It's my absolute favorite, but it's honestly really super easy. Easier to me than even boiling corn since your kitchen doesn't get all heated up! It's simple enough for a weeknight dinner yet it also feels kind of special, making it perfect for all of your Labor Day parties this upcoming weekend! (Side note – how on Earth is it going on Labor Day weekend already?!)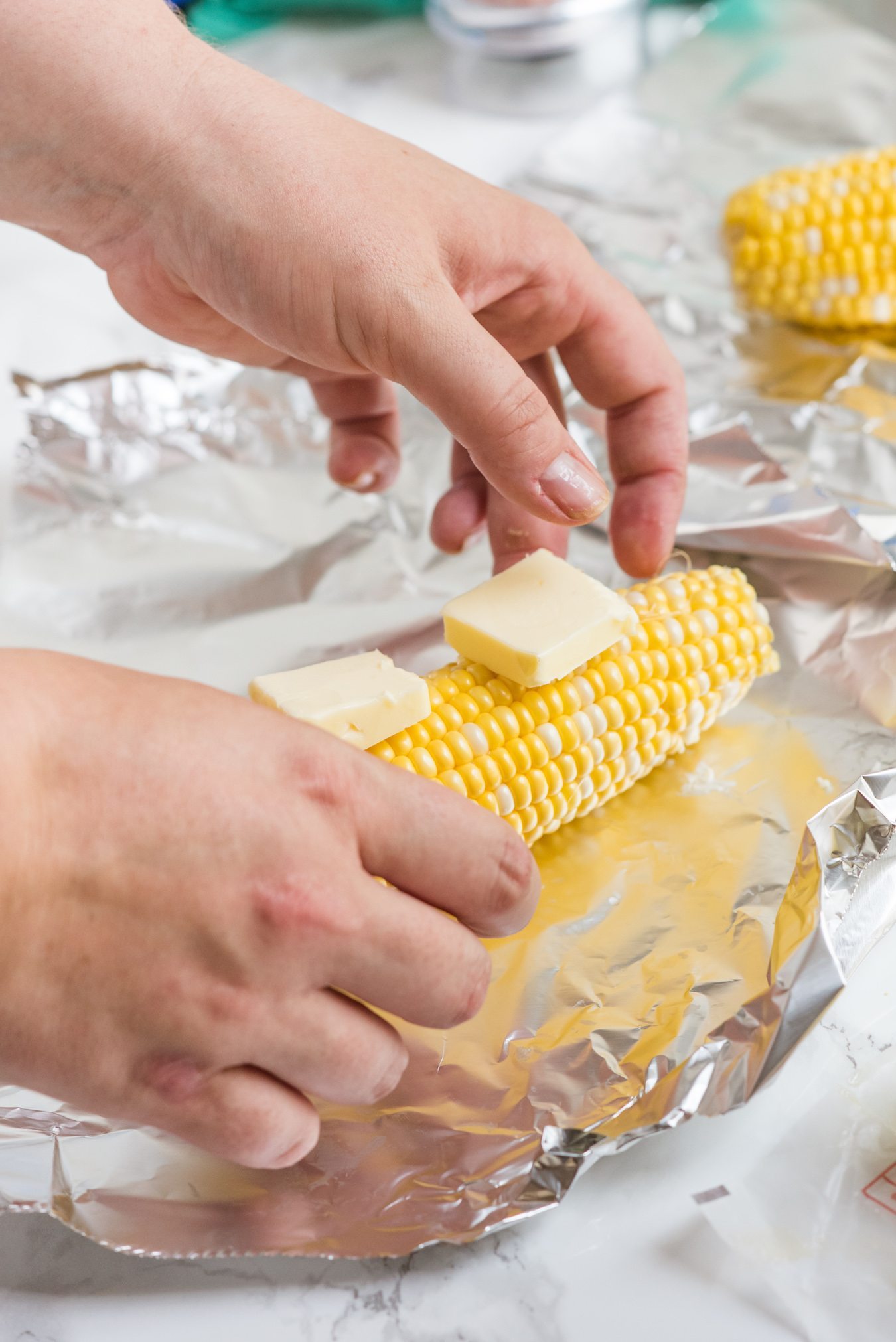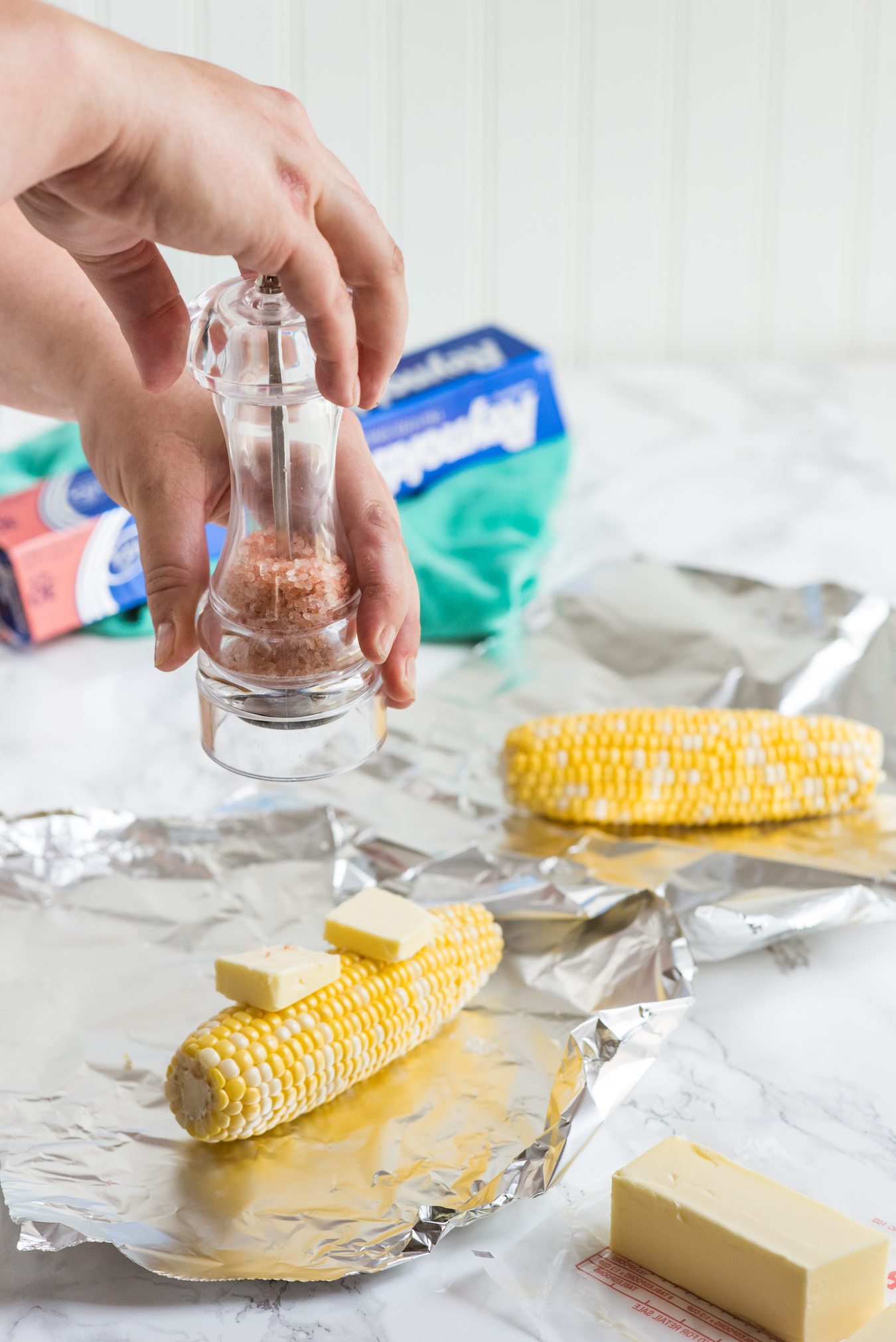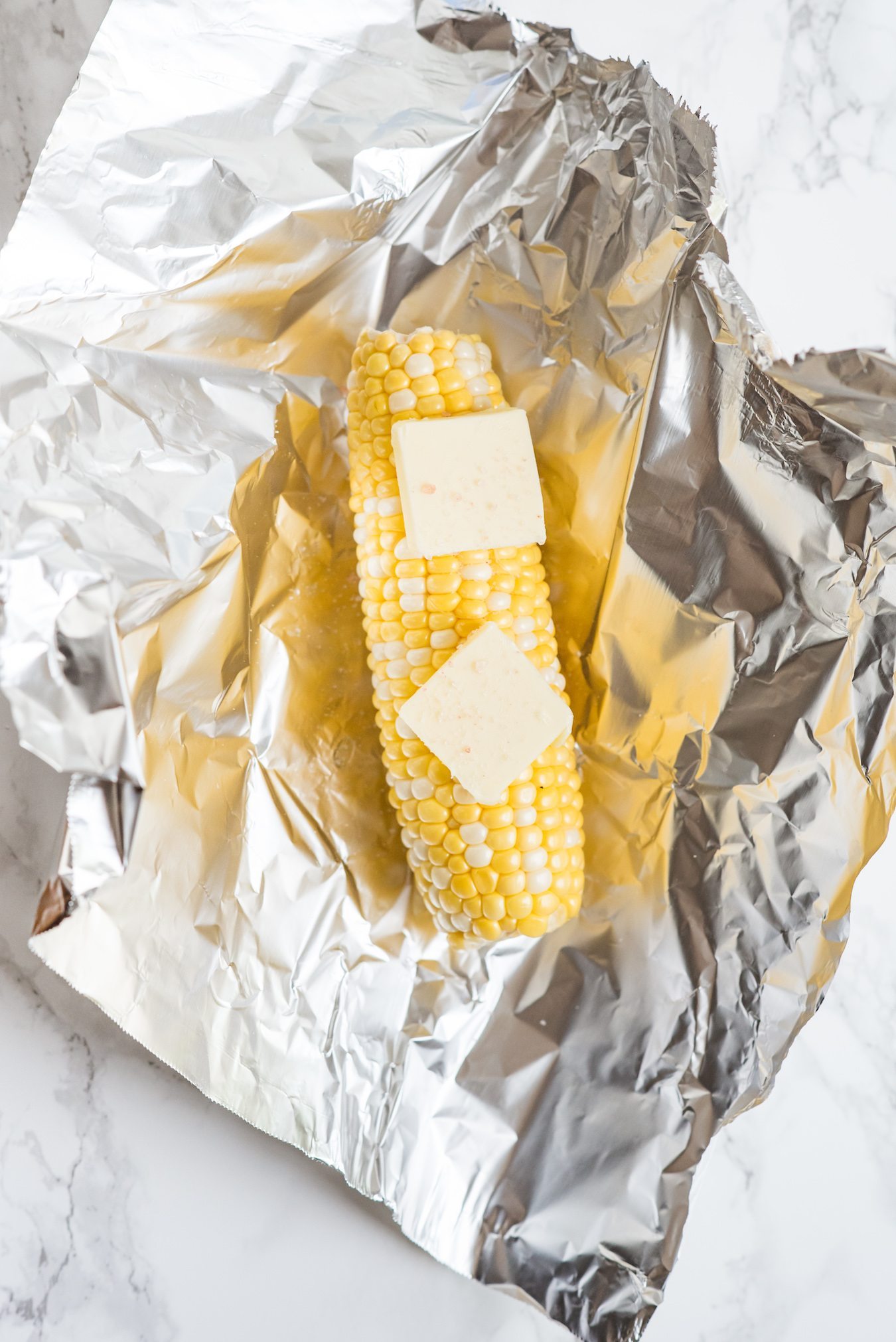 There are a lot of grilled corn recipes out there that involve things like soaking the corn or peeling back the husks just to lay them back in place before placing the corn on heat. Basically, it all sounds a little complicated to me. Here's what I think is easiest! Shuck your corn as if you were boiling it and then place it in the middle of a square of aluminum. Add a couple pads of butter, season with salt and pepper and then wrap the corn up. Repeat with all of your ears and then take them out to the grill or prep them the day before if you're planning a party and want to streamline your dinner prep time. Grill them over medium heat for about 15 minutes or until the corn is bright yellow and sizzling slightly. Remove them from the heat, allow them to cool a bit and then carefully unwrap them from the foil. (I like to use tongs for that part to help avoid burning my finger tips.)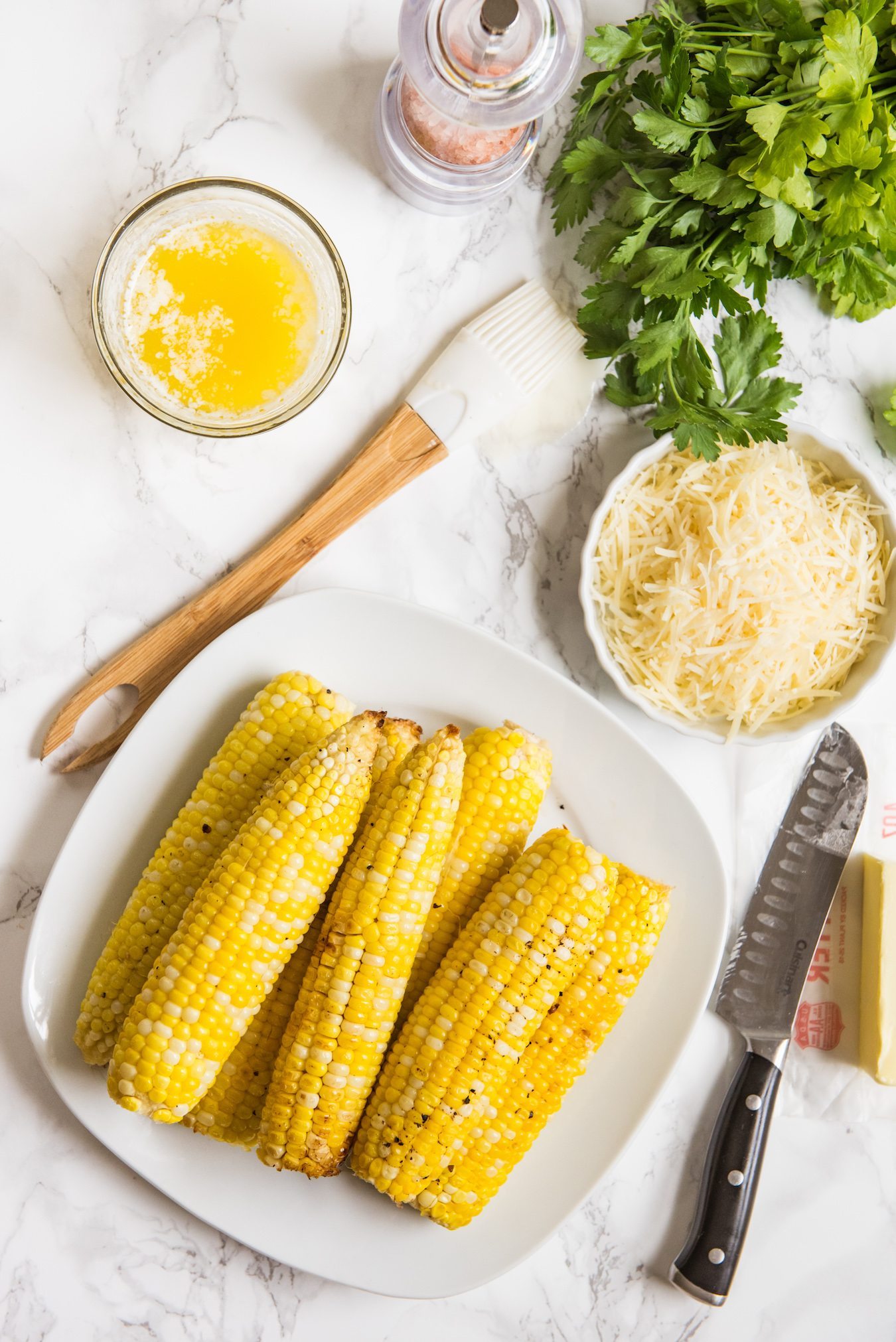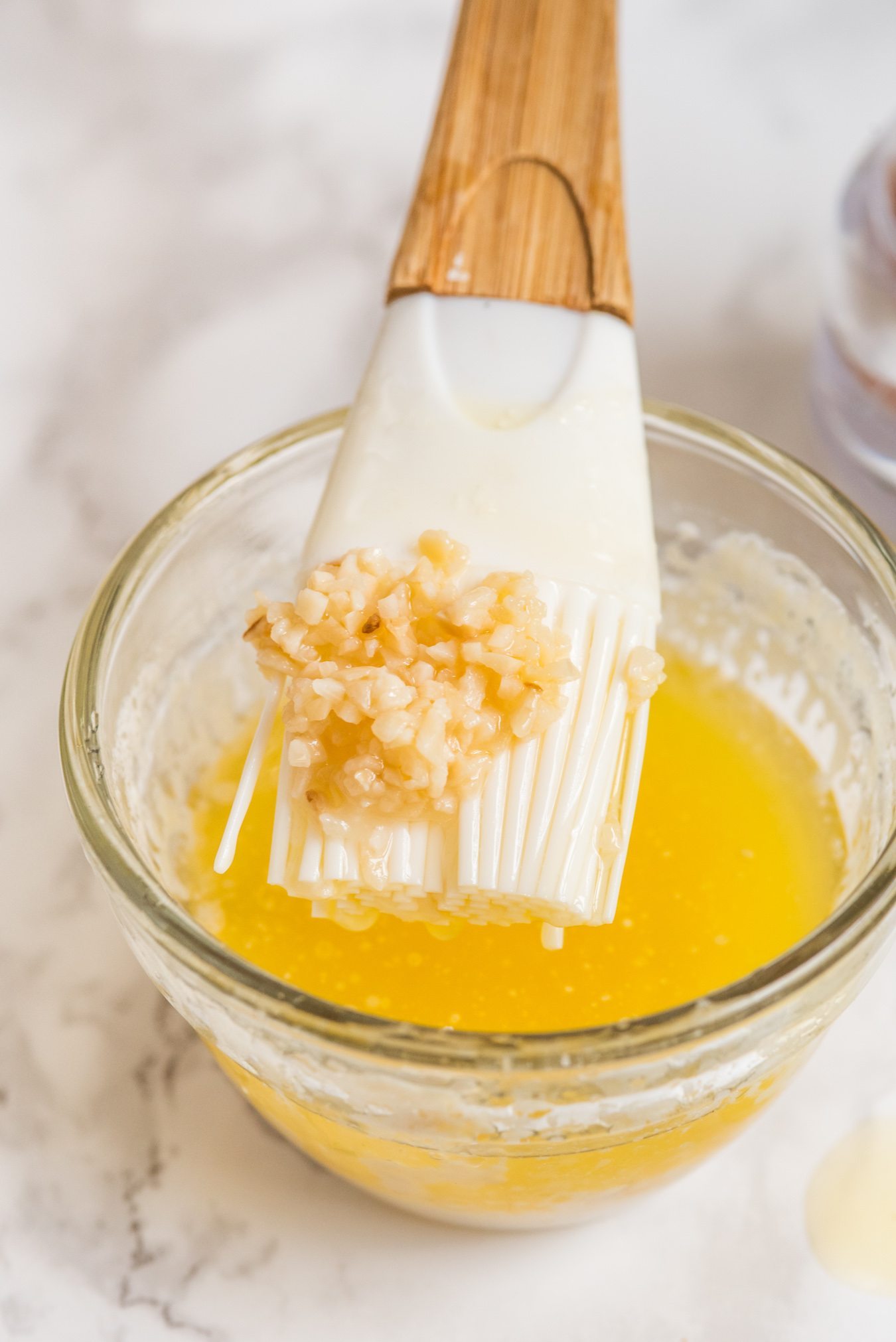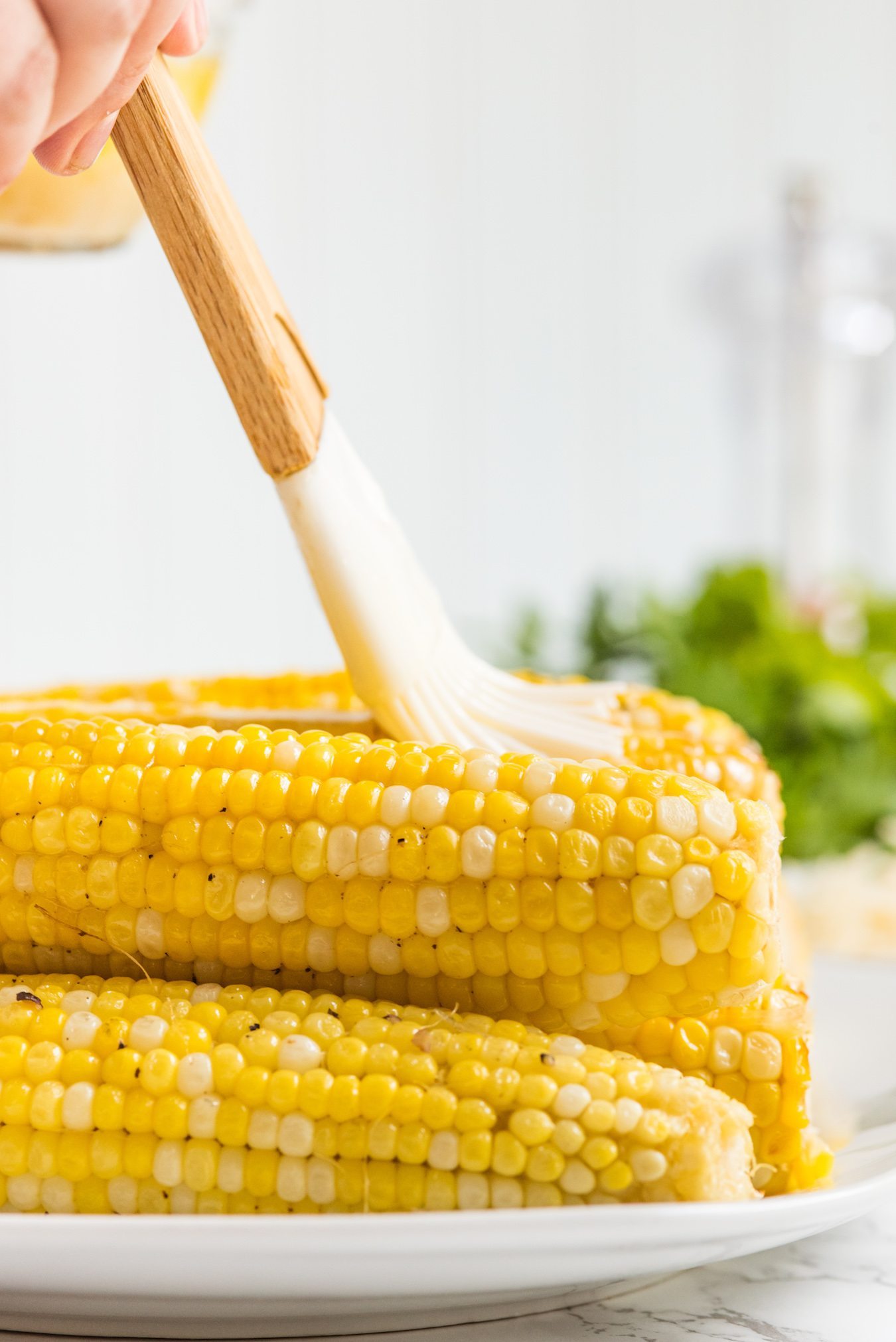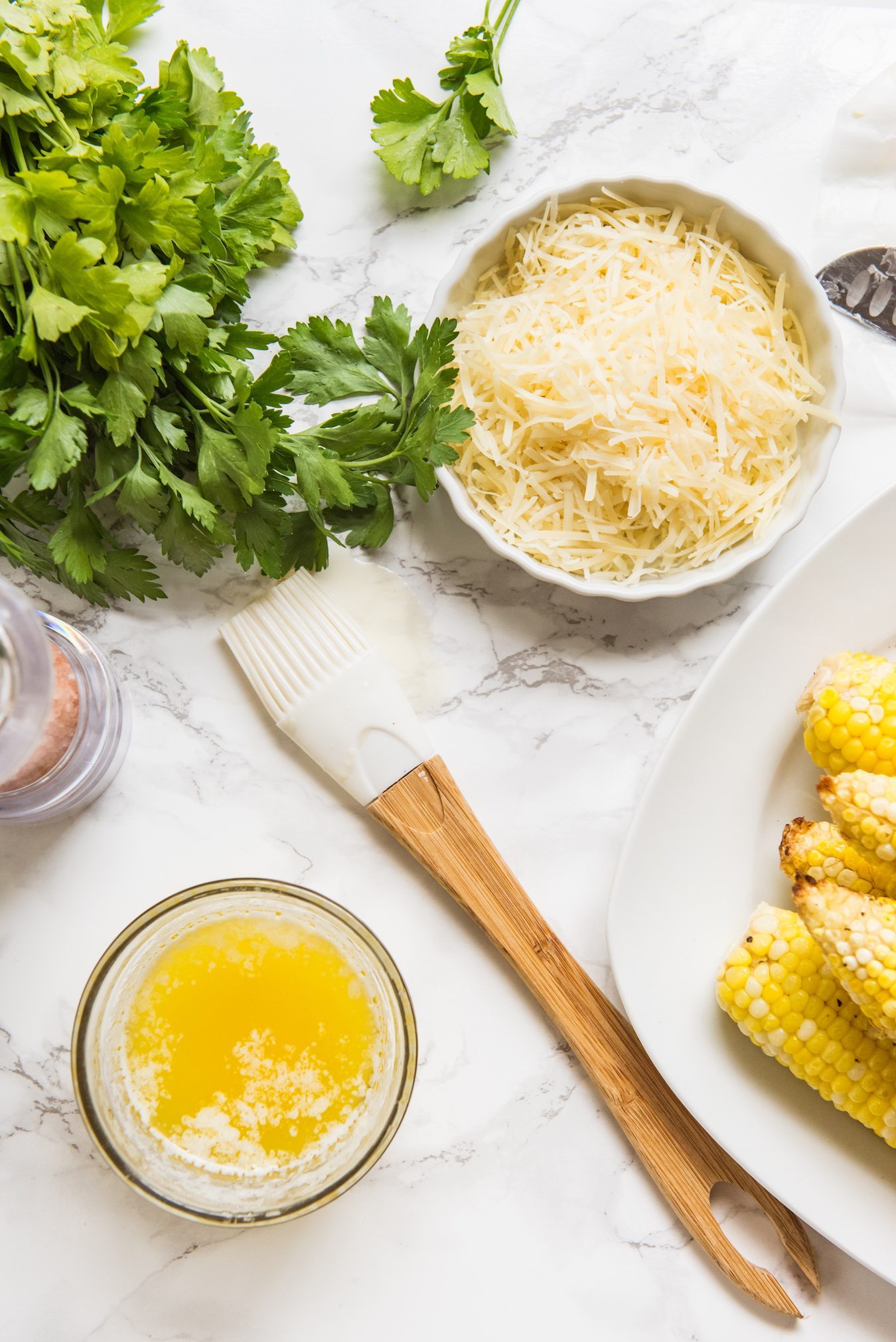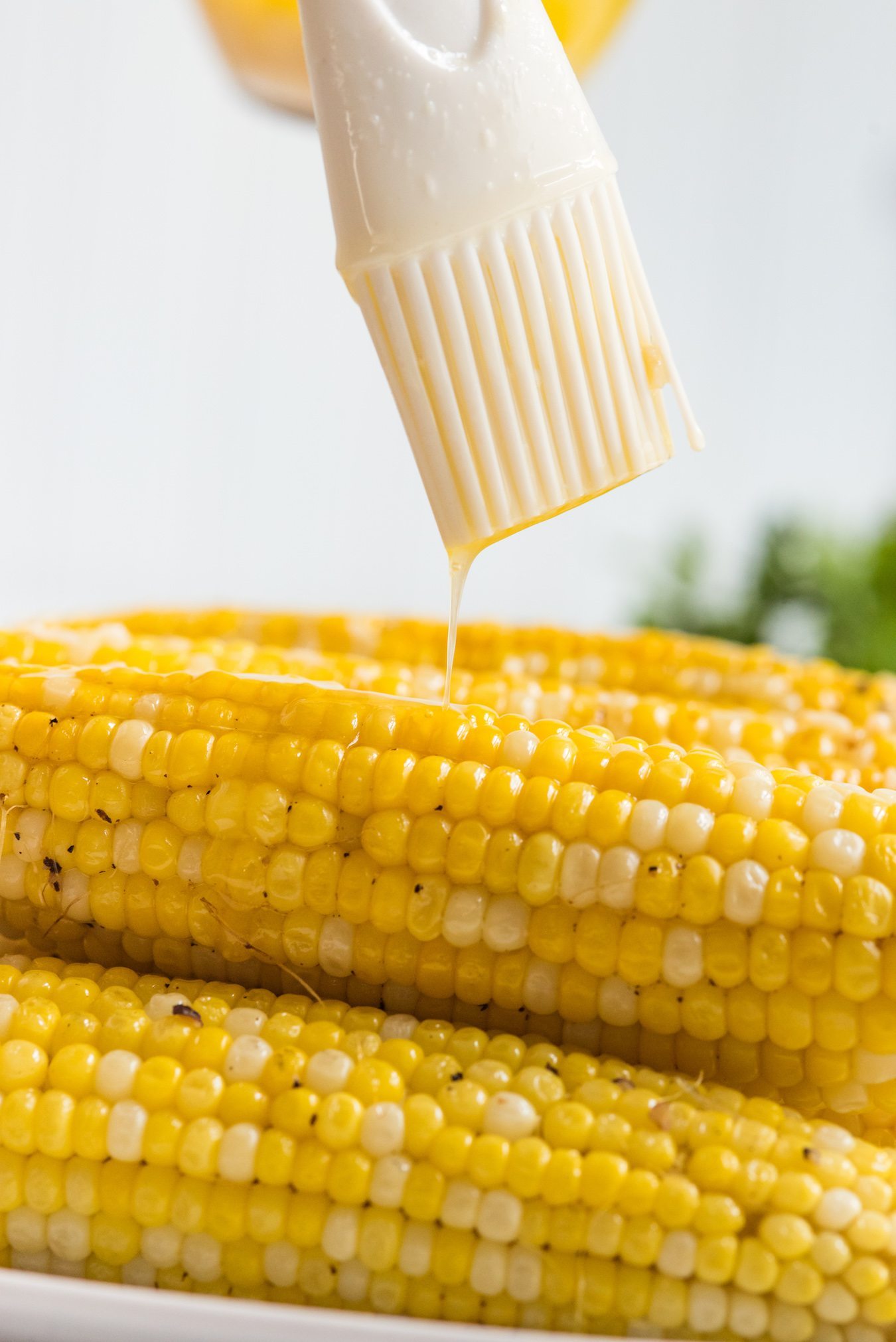 Garlic Parmesan Grilled Corn
Ingredients
12 ears of corn
2 sticks of butter
3 tablespoons minced garlic
1 bunch of flat leaf parsley
1 cup of grated parmesan
Salt and pepper to taste
Instructions
Shuck and clean corn as usual.
Place each ear in the center of a square of aluminum foil with two pads of butter.
Season with salt and pepper to taste then wrap corn up.
Grill over medium heat for 15 minutes or until steaming and bright yellow.
Remove from the heat, allow to cool slightly and unwrap the foil.
In the meantime, melt 1 stick of butter and mix in the minced garlic.
Once the corn is unwrapped, brush garlic butter mixture onto each ear.
Sprinkle with parmesan and roughly chopped fresh parsley.
Serve while warm.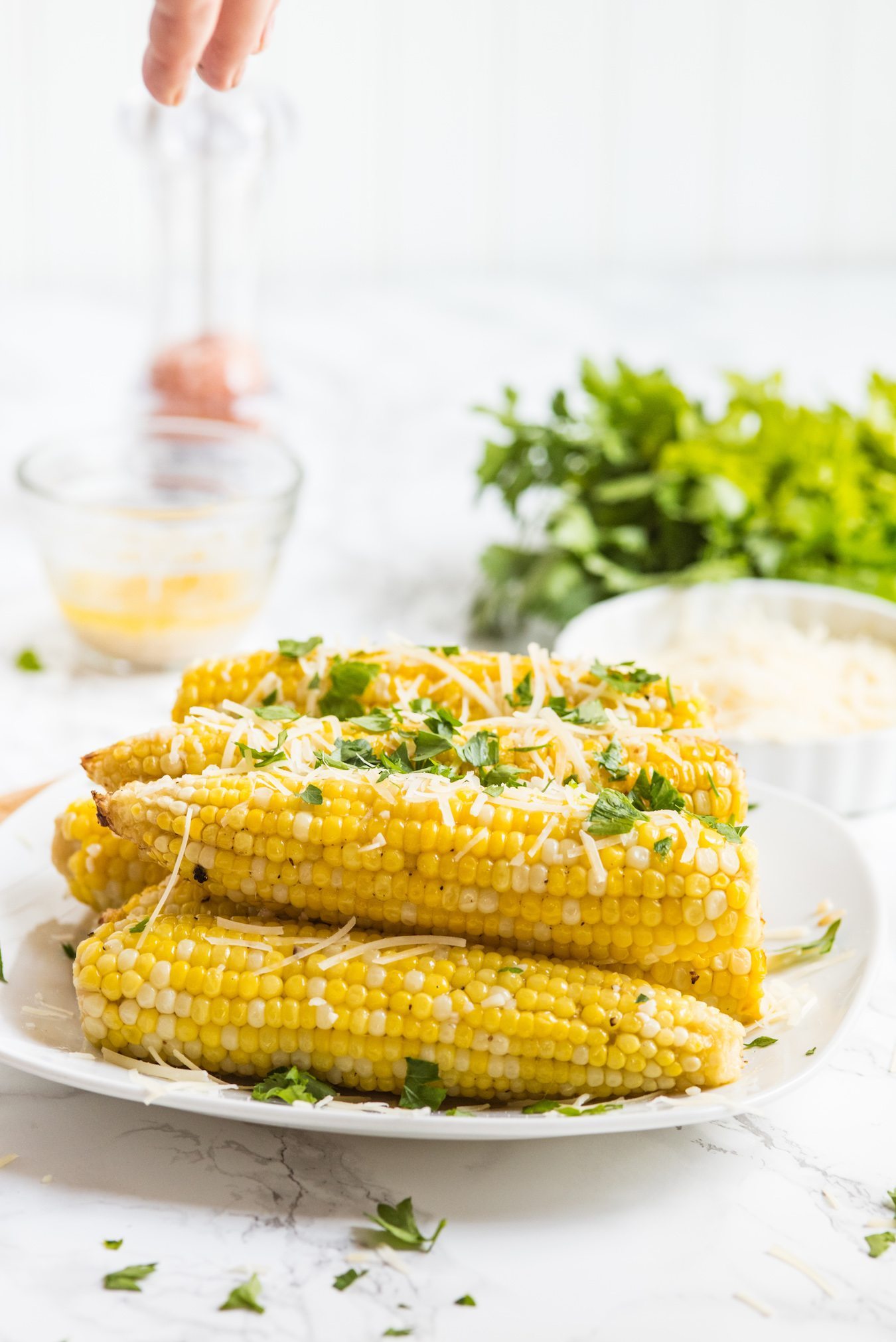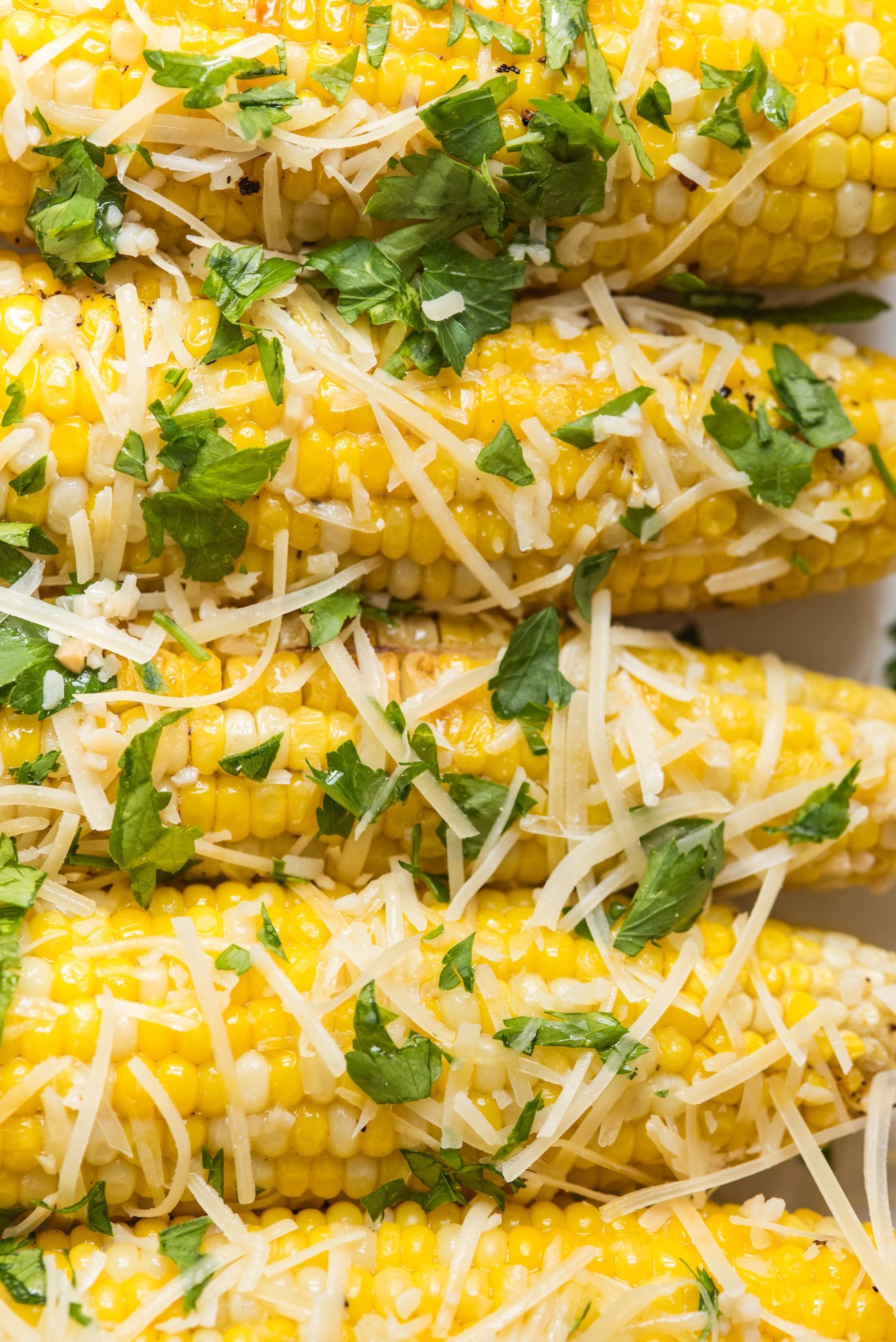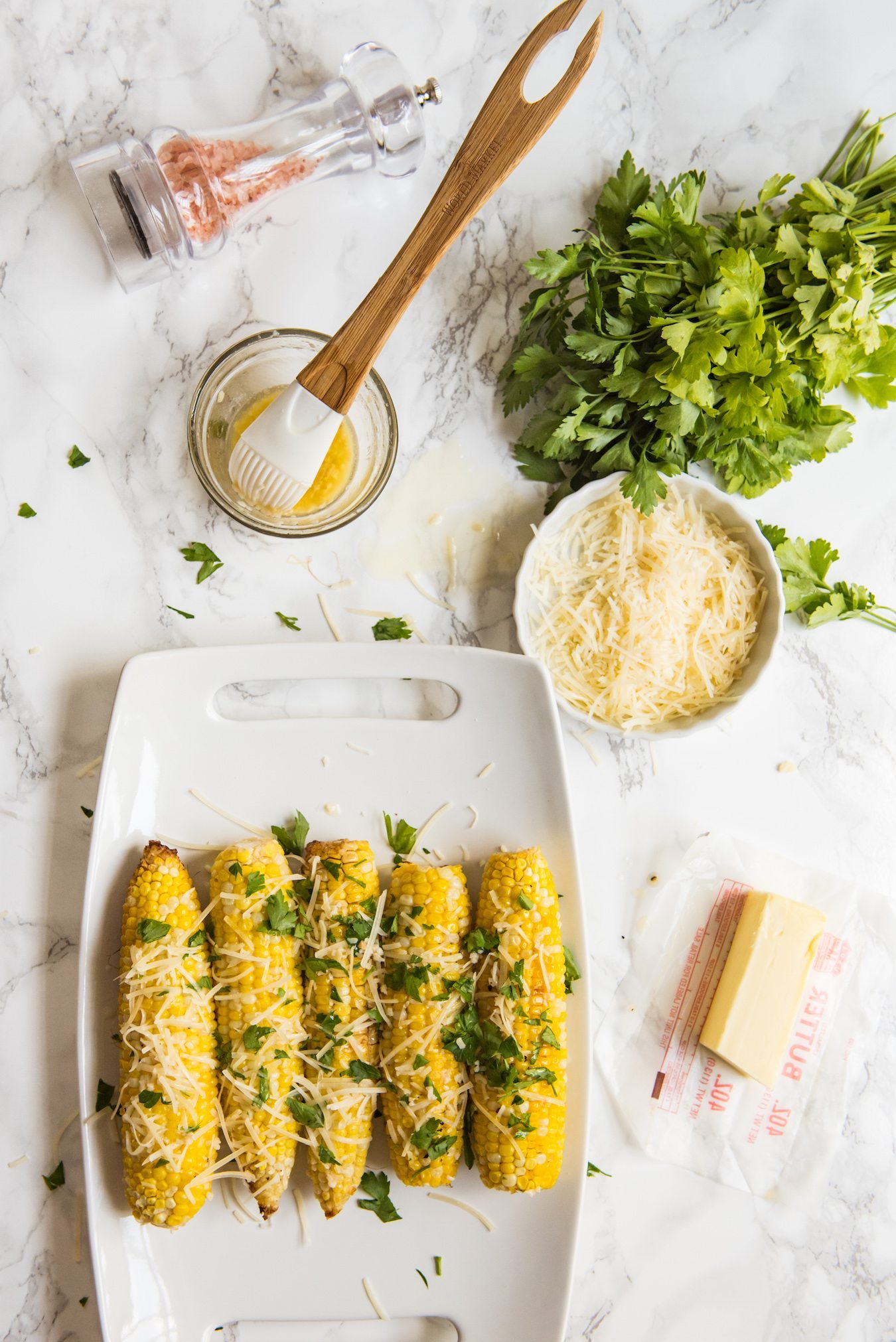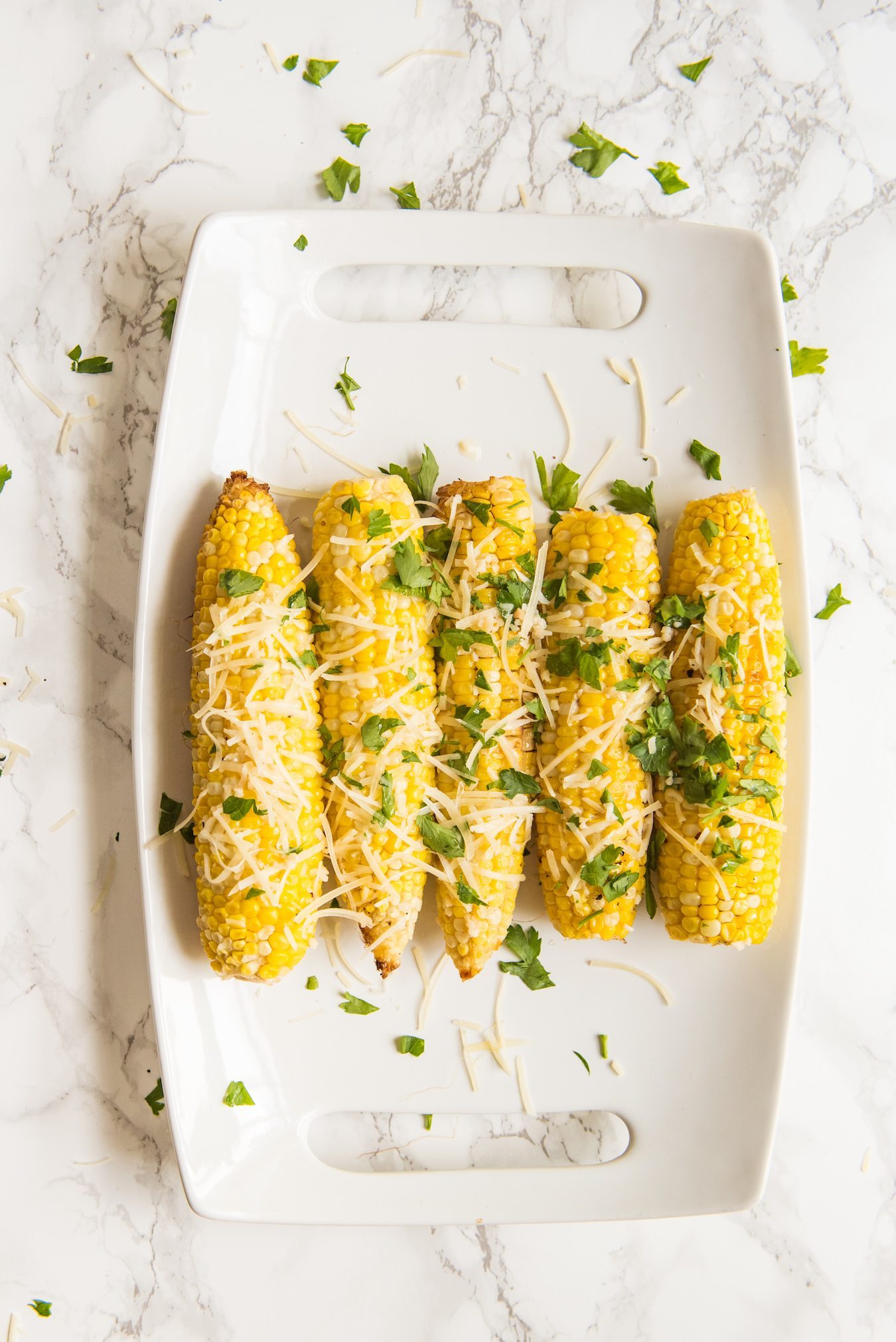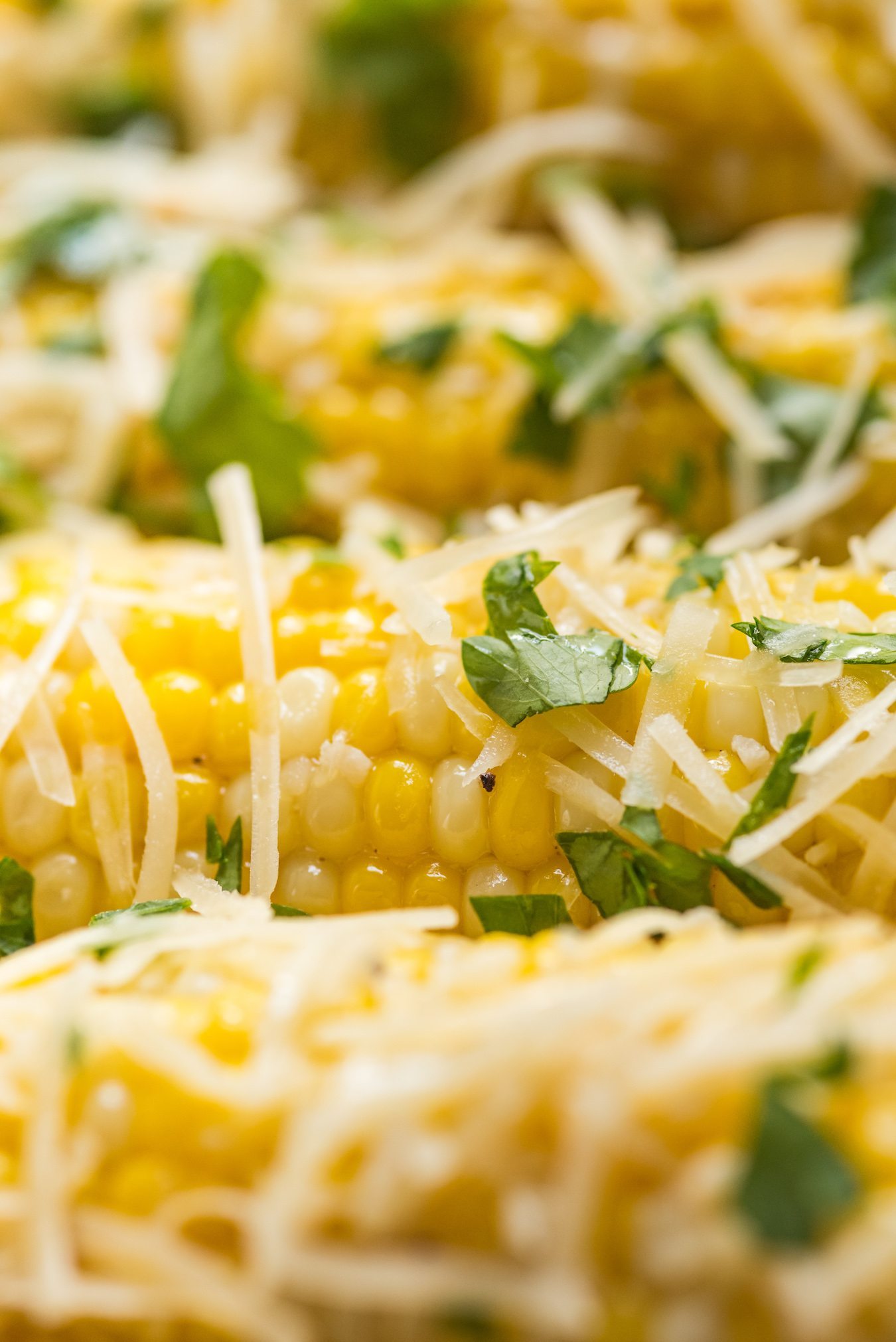 [Art direction + styling by Cyd Converse | Photos by Alice G. Patterson.]