Over the next couple of months I'll be participating in the One Room Challenge as I make over Em's toddler bedroom! Follow along week by week as I design, paint and make over her room into the little girl bedroom of her dreams.
Toddler Bedroom Makeover
This past fall I had so much fun making over our den and powder room as part of the One Room Challenge that I decided to tackle the challenge again. This time I'm taking on a makeover of Em's toddler bedroom! It's currently a mishmash of leftover furniture from her sweet little nursery at our old rental house, and the big girl bed we bought her last year assuming we'd get to this makeover way back then.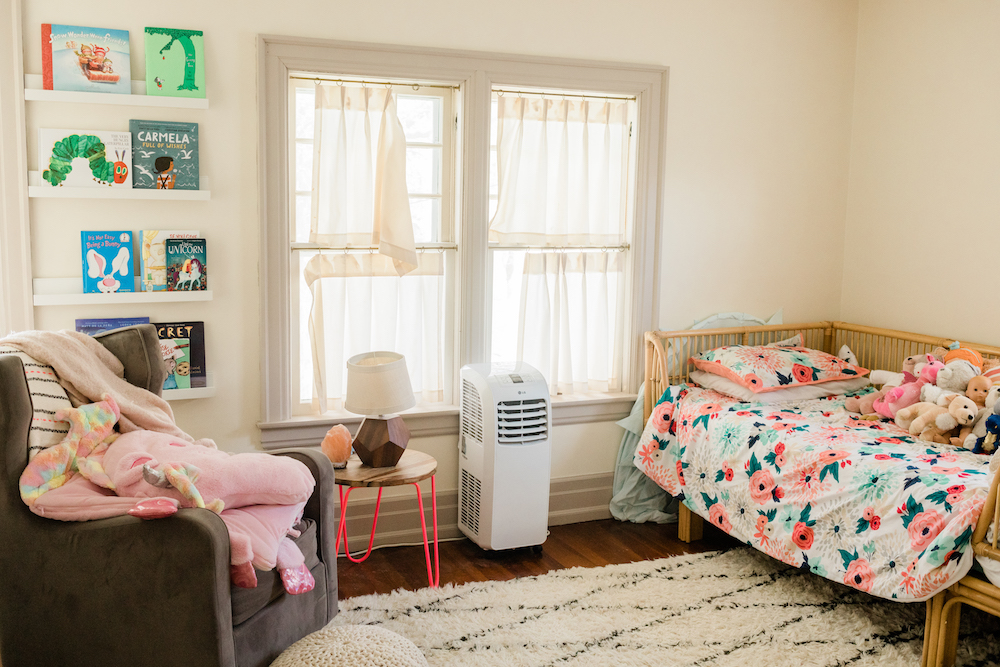 As with our master bedroom makeover, we have really touched nothing in this room. We've now lived in our house for four years and between all of our renovation projects the bedrooms got pushed way down the line in terms of priority. We dumped furniture in each room and basically left well enough alone. We didn't even paint or hang curtains!
My vision for this room is one that aligns with the collected and eclectic classic meets modern feel of the rest of the house, but with a strong lean toward pink, whimsical and slightly boho. I want Em's room to be a place that grows with her over the next few years and encourages her imagination to roam. In a few days I'll be sharing more of my plans and a mood board, too.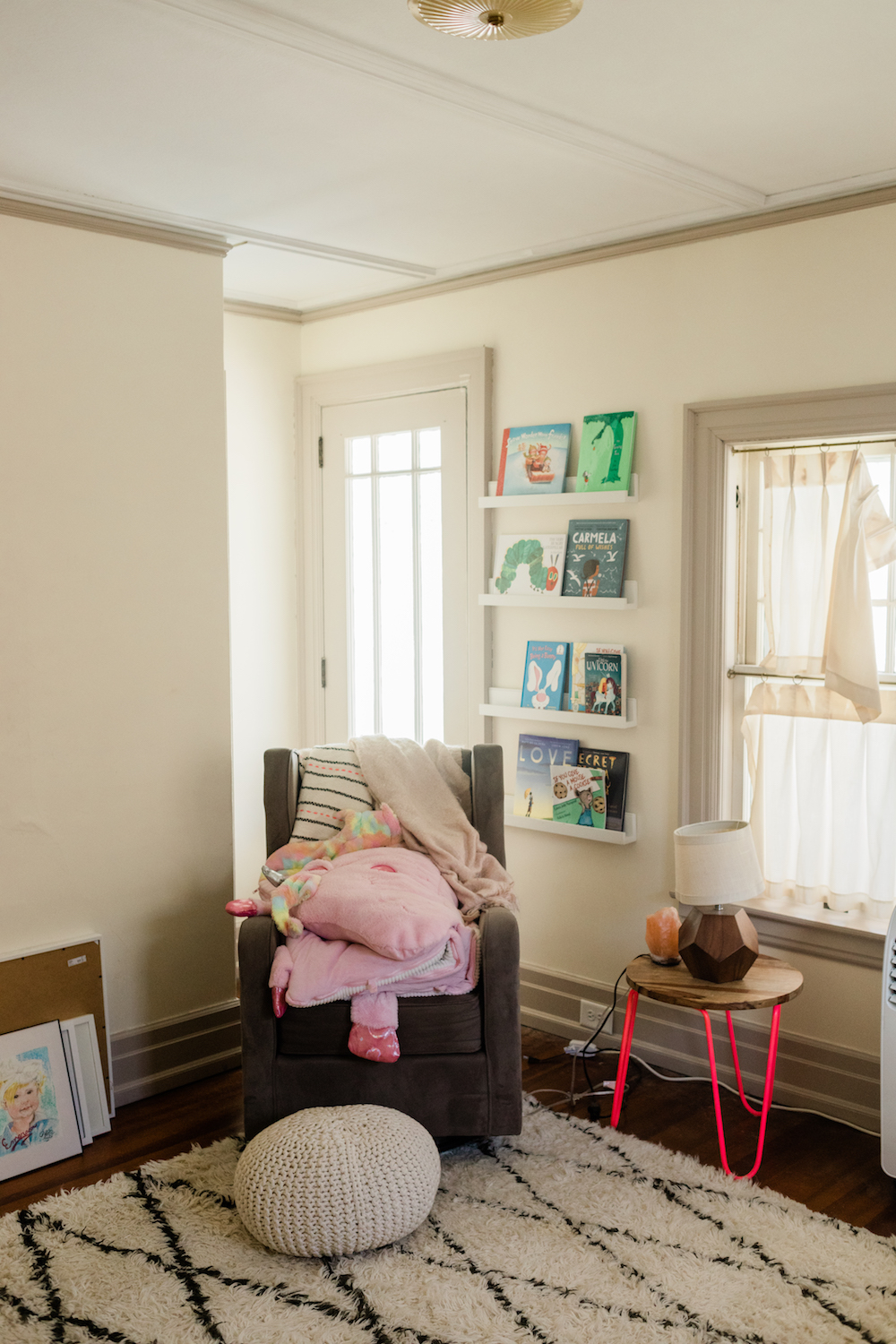 Below are a few photos I took right when we closed on our house with the room empty. I have a lot lot lot of work to do in this room painting trim so a huge part of my time investment in this room will be spent that way. The bedrooms are the only rooms in our house with trim that didn't start white so that was definitely a huge factor for me in procrastinating for sure.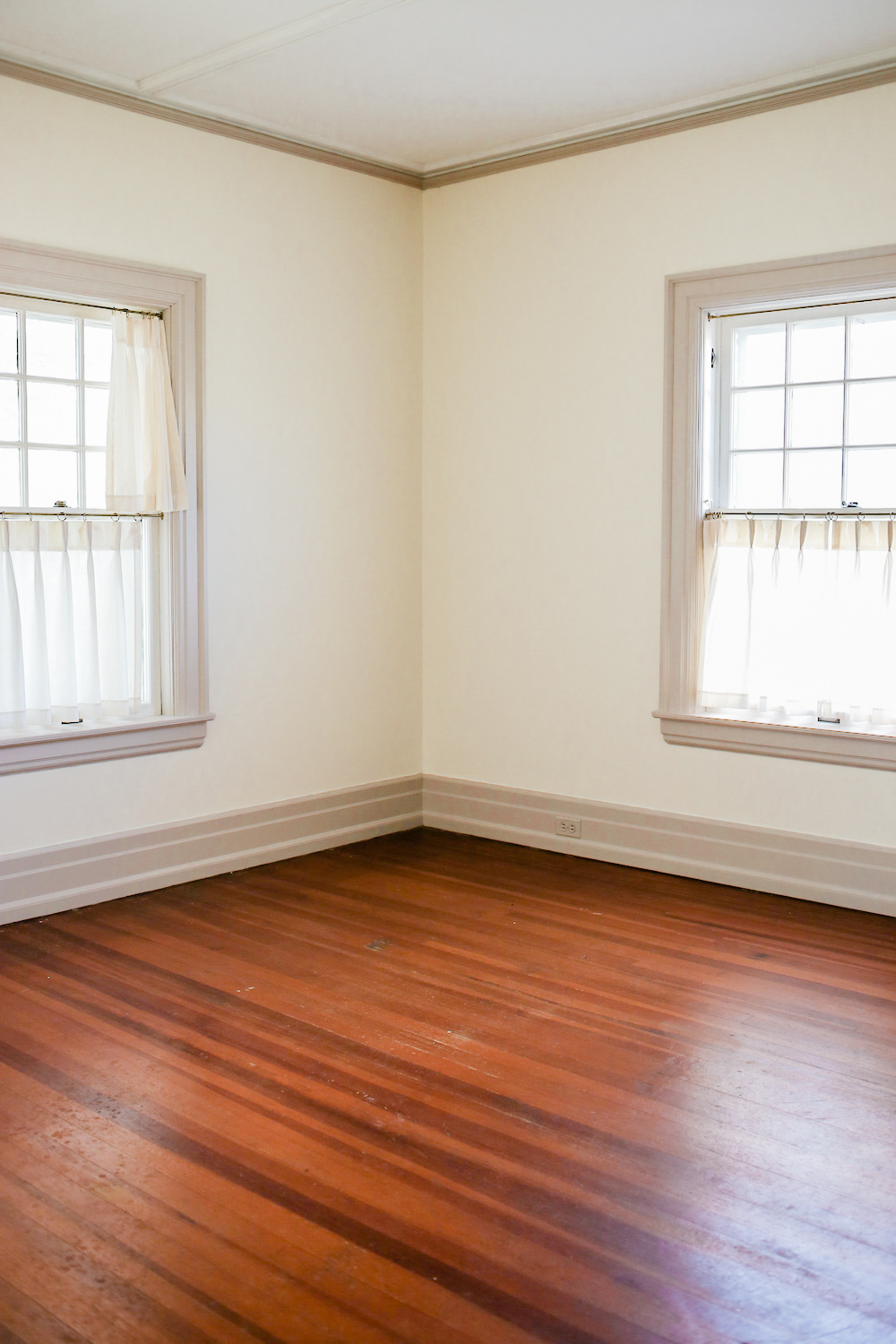 The other photos in this post show what the room looks like right now. At one point, when her crib was still in the room, it was slightly more styled and put together. But as things evolved we sort of just threw stuff together and moved on, always assuming I was going to be tackling her room makeover "soon." I am really excited that soon has finally come!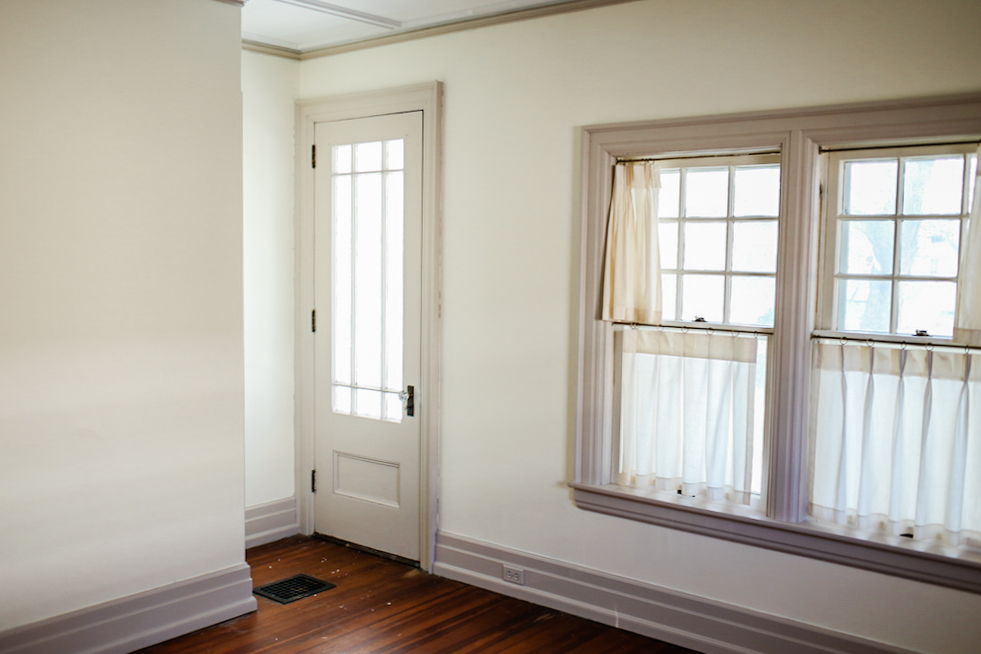 This bed will stay because it's beautiful and we love it! It's the bed I always wished to have as a kid. The upholstered rocking chair will also stay for now since we do still use it for story time and occasionally snuggles before bed. I'm ready for a new area rug in here, but this one is in excellent condition still so for the purposes of sticking to a budget in this room and not being wasteful, it may stay. Or it may not. The jury is out.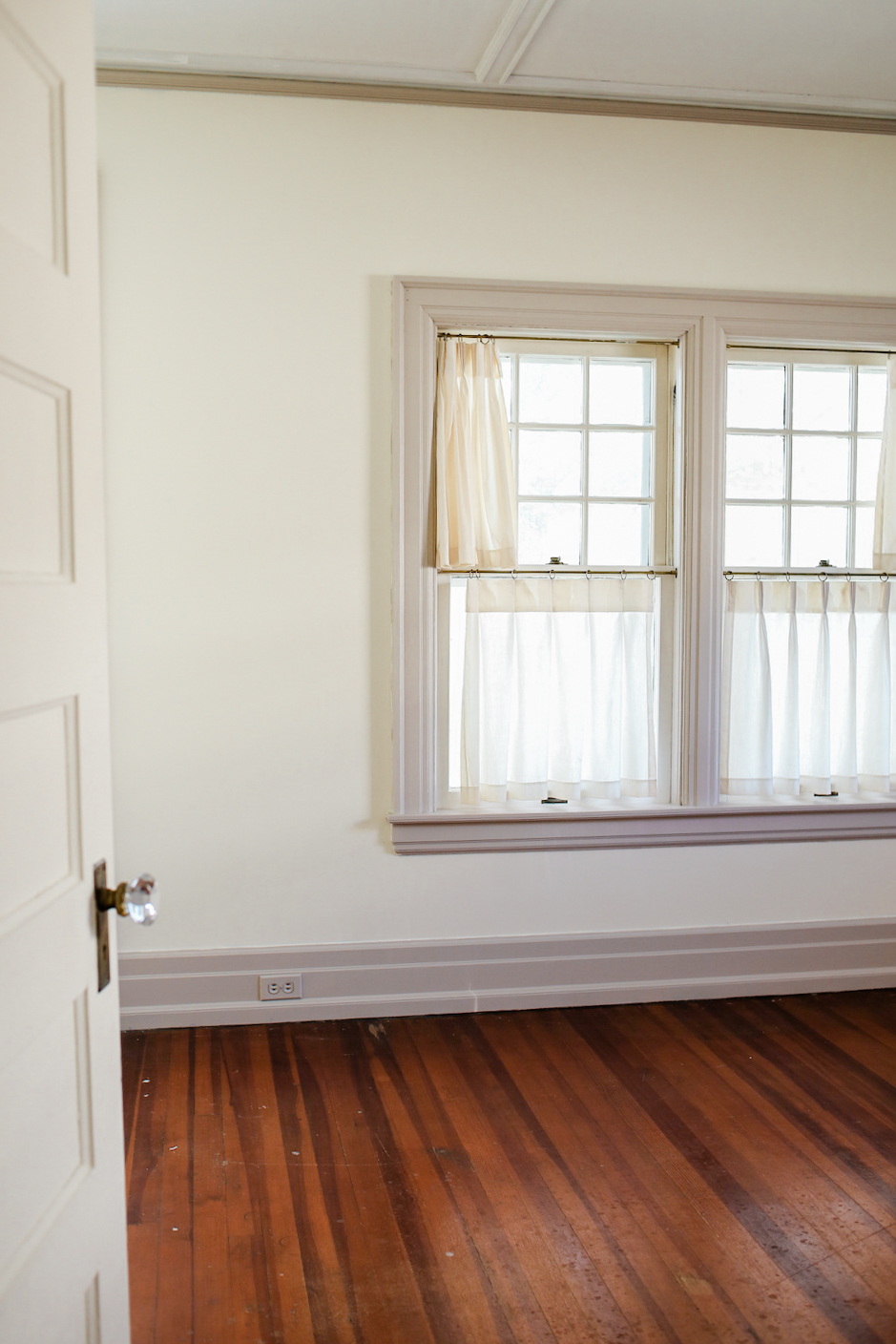 I'm looking forward to sharing much more about my design plans and the progress as we pull this room together. It's going to be such a great room for Em to grow up in and I can't wait to see it evolve. Thanks for following along!