Hi guys! It's Jenny here from Hank + Hunt with a plain and simple printable straight to the heart. Well, it is a plain and simple heart. This year I wanted something graphic and simple for Valentine's Day, and as I searched around town I found that simple is kind of hard to find. What's a girl to do? Well, this gal just made some and I'm sharing them here with you!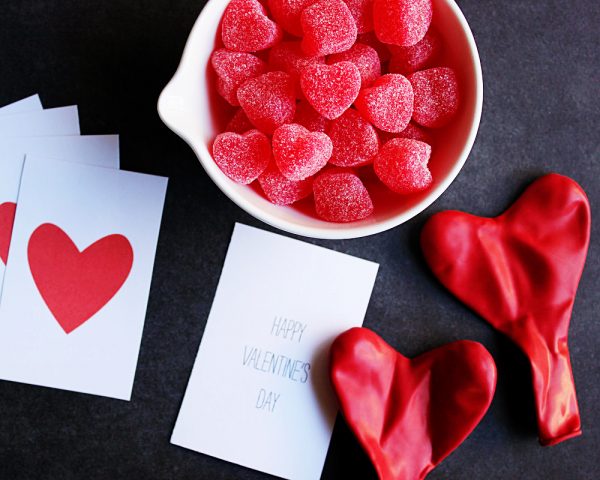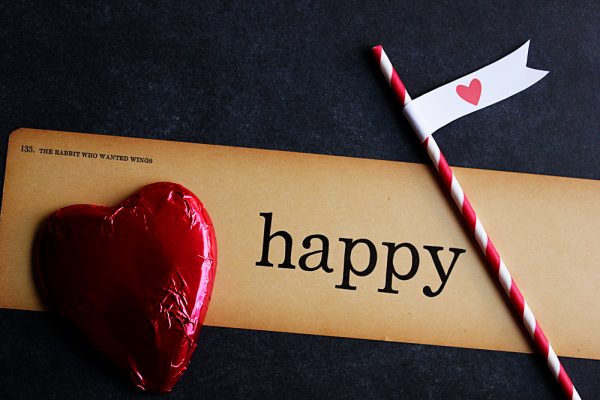 These printables include two sets – one with bunting, cupcake toppers and plain hearts. The second set is a Valentine's Day card. These sure are simple, but in a sea of over-the-top foiled floral designs, these make my heart skip a beat.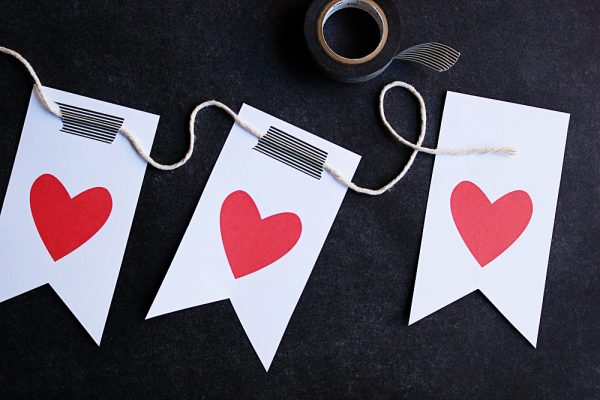 Don't forget you can be creative! Print out the plain heart page on sticker paper and cut out with a circle punch for seals or use the bunting flags as gift bag toppers.
I cut out the cards and I'm using them as inserts in little glassine bags for Henry to hand out at school. They are sure to be a hit.
Download your Valentine's Day printables –
Valentine's Day card (Note: This is a two-sided printable, remember to print the heart side and then flip and run the second page.)
Valentine's Day party goodies (Tip: Trim inside the pink outline, or don't and add a pink border to your printable!)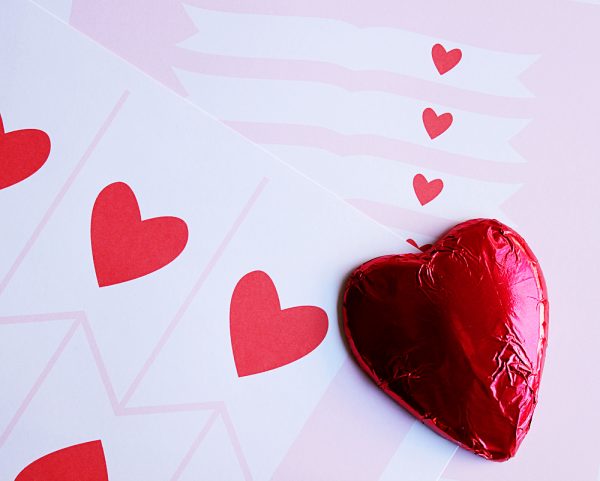 {Design + photos by Hank + Hunt for The Sweetest Occasion.}