When you live in the Northeast, you live every minute of summer to the fullest because while short, I'd argue that they're some of the most beautiful summers of anywhere. It's a season that brings me to life and rightfully so we make it a point to soak up every last second of the sunshine that we can. Hitting the weekly farmer's market for freshly squeezed lemonade is one of my favorite summer traditions. They serve it up in big cups full of ice and you can sip it while you walk through the stalls collecting farm fresh produce for that night's dinner. That farmer's market lemonade is the inspiration behind this cocktail, made with the tastiest homemade strawberry lemonade and Prairie Organic vodka. Taking just a few minutes to make hand crafted cocktails is one of my favorite parts of a weekend happy hour. Fresh, farm grown ingredients totally elevate the cocktail sipping experience which is my way of saying, make this cocktail. Find the ripest local strawberries you can find, make them into lemonade and sip these Moscow mules all summer long.

It's been a minute since I last shared a baby update and somewhere along the way my baby morphed into a toddler without my ever slowing down to acknowledge that fact. Friends, this motherhood journey never fails to amaze me with how beautiful and hard it can be, all at the same time. Our little girl is now a little over two and half years old, and over the last six months she has grown and matured so much that it's actually pretty emotional for me. I'm the mom who cries regularly (read: many times a week) over everything from how much I love my kid to how quickly she's growing to how smart she is to how much of a pain in the ass she can be some days. (Let's be honest with each other on that, ok?) At two and a half she still stays home with me full-time save for busy shoot or prep days when she's generally with a sitter. This fall she'll be starting pre-k (more on that later) so I am feeling really emotional now that we're in the final stretch of this time where it's just been Mommy and Bébé conquering the world. So here we are, at two and a half, full of spunk, melting down a few times a day and as obsessed as ever with her daddy, her big brothers and her puppy Harper.

With a little over a week left until one of my favorite days of the year (yes, we're obviously talking about the 4th of July again), I'm starting to get the itch! The itch to blow off work, sit by the water, make lots of festive desserts and crafts, watch fireworks and generally soak up summer in full force. While I'm not typically one who is into themes when it comes to entertaining, I will gladly take all the red, white and blue you can throw at me come this time of year. Today I'm sharing 21 super festive red, white and blue ideas for desserts, decorations, cocktails and appetizers all perfect for your upcoming parties and picnics!

After Christmas, hands down my favorite holiday of all time is the 4th of July! I'm a sucker for all the summery nostalgia from the fireworks to the 4th of July desserts to the stars and stripes to the requisite ice cream cones and backyard picnics. I recently teamed up with Walmart to host the most festive modern Americana inspired 4th of July party and today I'm sharing all the details! I loaded the backyard with great finds from Walmart, created the prettiest spread of 4th of July decorations and loaded up on the appropriately themed menu items like red, white and blue desserts and watermelon cut into stars. My favorite part is that just about every single thing you see here, from the place settings to the decor to the food to the fashion selections, can all be found at Walmart!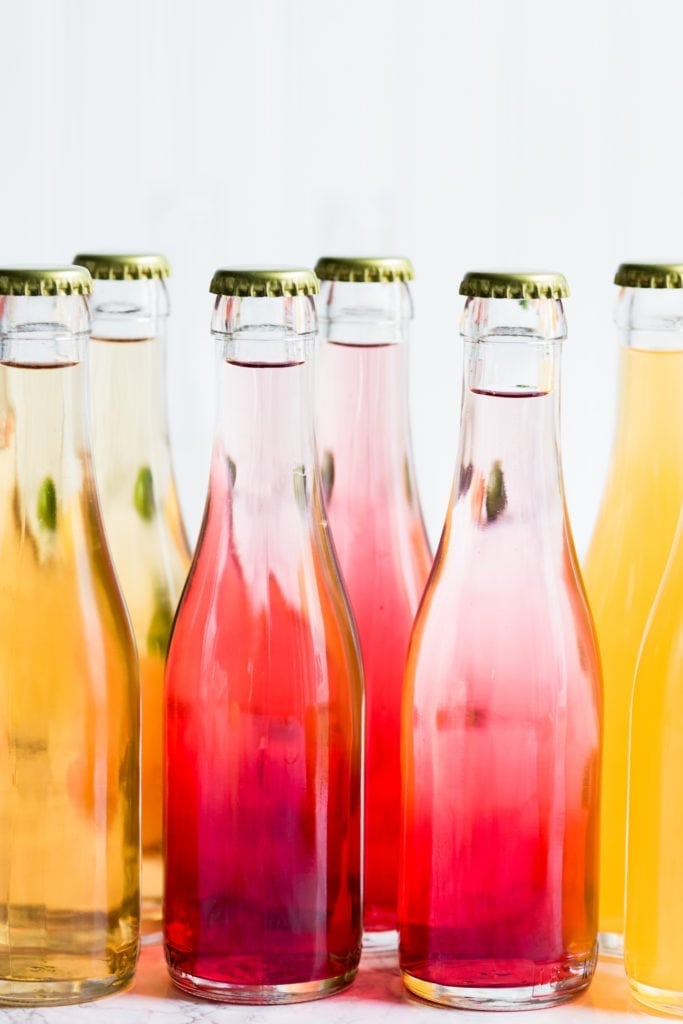 A few summers ago I shared my tips for making your own bottled cocktails and with Father's Day coming up this week I wanted to revisit one of my favorite ways to serve cocktails! My college boyfriend and I used to make our own beer and wine and bottle them in our tiny little rundown apartment, which was more of a shack attached to the back of an old falling down frat house. It was there where friends packed in tight to sit on a creaky metal futon and watch Project Runway each week. Where the winter cold seeped in through every crack possible and the pipes in the bathroom froze on a regular basis. It was truly a ramshackle little place, but it was also a place where awesome memories were made. Making and bottling beer was something we loved doing, and while it's not a hobby I've kept up, it was absolutely my initial inspiration for starting to bottle cocktails. But, back to Father's Day. How cool would it be to bottle Dad up a twelver of his favorite cocktails? Because nothing says "you're an awesome Dad" like a hangover, am I right or am I right? All jokes aside, I love bottling cocktails for parties, camping trips, rehearsal dinners, bachelorette parties – basically any occasion where you want to serve up cocktails in a pre-portioned, pre-mixed fashion. It's easy, it's fun and it's a total novelty when friends show up to bottled cocktails. Read on for all my tips and tricks!
The Sweetest Occasion on Instagram
Catch up on the Latest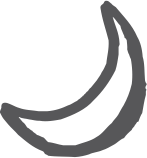 Back to Top