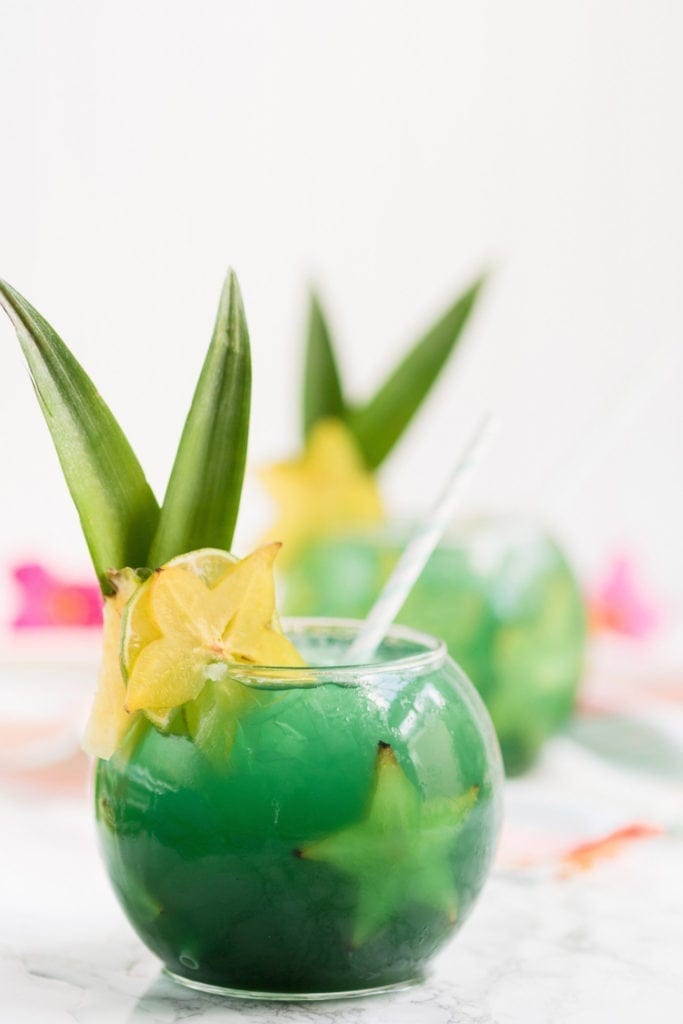 There used to be a bar tucked into the hill on the walk up to the Carrier Dome where they served the most over the top fish bowl drinks. They were loaded with booze, topped with twisty neon straws and feature Swedish fish floating in brightly colored liquid. And they made the rest of the cold walk up the hill to watch Syracuse basketball a whole lot more entertaining. That bar has since closed their doors and I've since grown a bit older, but those cocktails still remain imprinted in my memory as legendary. Usually tiki bar inspired and tropical flavored, there's nothing quite like a good fish bowl cocktail. Until today, because I've gone and made them even better. These mermaid water fish bowl cocktails are the slightly classier, fairly grown adult version. Fair warning – they're still loaded with booze. Oops!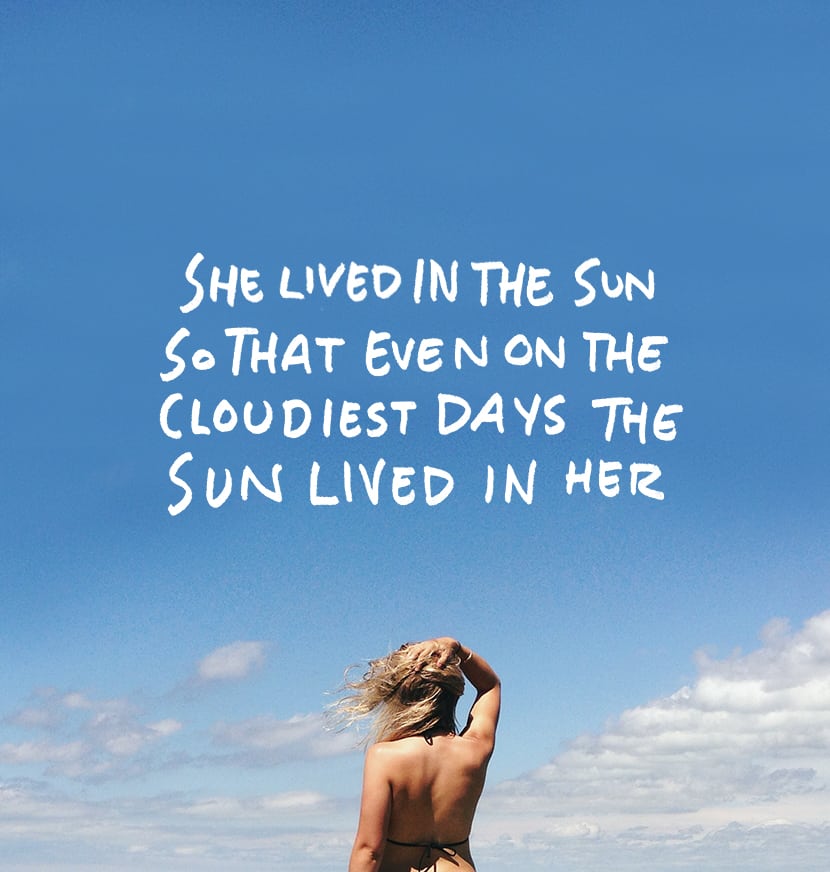 Many years ago, I met a girl. She had this long brown hair and the cutest button nose and a fire in her soul that could light up the world. If you've spent any time with my family in the last couple of decades then you know her and how deeply important she is to me. She started as my sister's best friend and quickly became my other little sister. Freakishly, when you look at photos of the three of us, most people actually assumes she's our "real" sister. She is Aunt to my children, she is Sissy to me. She is my sister's person and because of that I've been blessed to love her for all of these years. I couldn't even say how many years it has been. There is no beginning nor end to our life with her fully entwined amongst the roots of our family tree. It simply feels like she has always been, like she was always meant to be.

It was my dad who first introduced me to the beauty of really good gin cocktails. Late in my college career, I'd go home summers to work an internship at a local architecture firm. My dad and I would often meet on the back porch in the evening after work and he'd make us each a perfect gin and tonic. Perfectly refreshing. Perfectly summer. I've been a gin fan ever since. But today I've upped the game on the classic gin and tonic with these blueberry beet slushies made with Prairie Organic gin. They may just be the single tastiest cocktail I've ever concocted and with blueberries currently in season, you're going to want to fire up that blender!

My alarm went off for the first time at 4:30 this morning. The room was still dark, fans blowing every direction to keep the bedroom cool since our big old house is sadly want of central air. My husband slipped out of bed, reappearing briefly a bit later smelling of toothpaste and freshly applied deodorant to plant a kiss and whisper "I love you, baby" before he was off, still long before dawn. A couple of hours later I woke again to the sounds of a little voice calling for mommy through the baby monitor. I roused the dog who had climbed into her father's spot on the bed shortly after he left it, and walked into the room next door to fetch a snuggly toddler still encased in blankets. And so, the day began.

It's the season of sandwiches around our house and these babies have quickly become one of my favorite grilled eggplant recipes! The perfect eggplant layered with my homemade sriracha mayo, lettuce, tomato and those easy pickled red onions I've been obsessed with all summer long. This is a sandwich that's as comfortable as weeknight dinner as it is as the star of a casual weekend dinner party. I'll be making them like every other day from now until forever.
The Sweetest Occasion on Instagram
Catch up on the Latest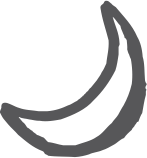 Back to Top