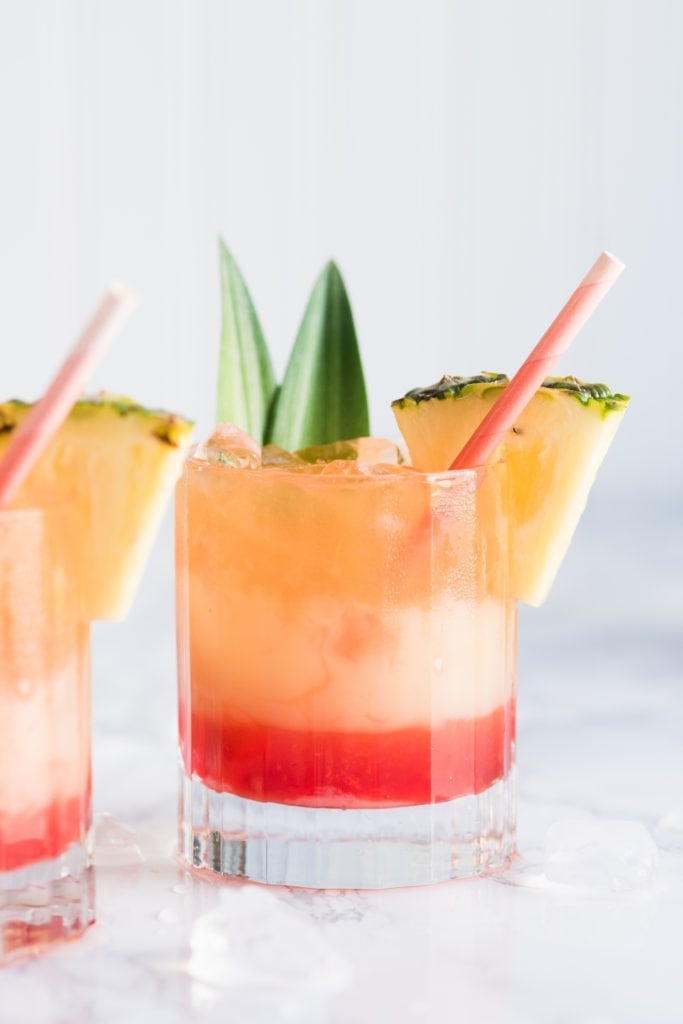 It's hard to believe that we're in the last few days of official summer before the calendar flips over to fall. Our weather has still been crazy hot and humid so we spent Sunday anchored out swimming, but with fall-like temperatures in the extended forecast it seemed like the perfect time to raise one last glass of something super summery and tropical. I call this a mango sunrise piña colada. It's fruity and sweet and a bit like a vacation in a glass. It's not your most sophisticated cocktail admittedly, but it certainly is fun!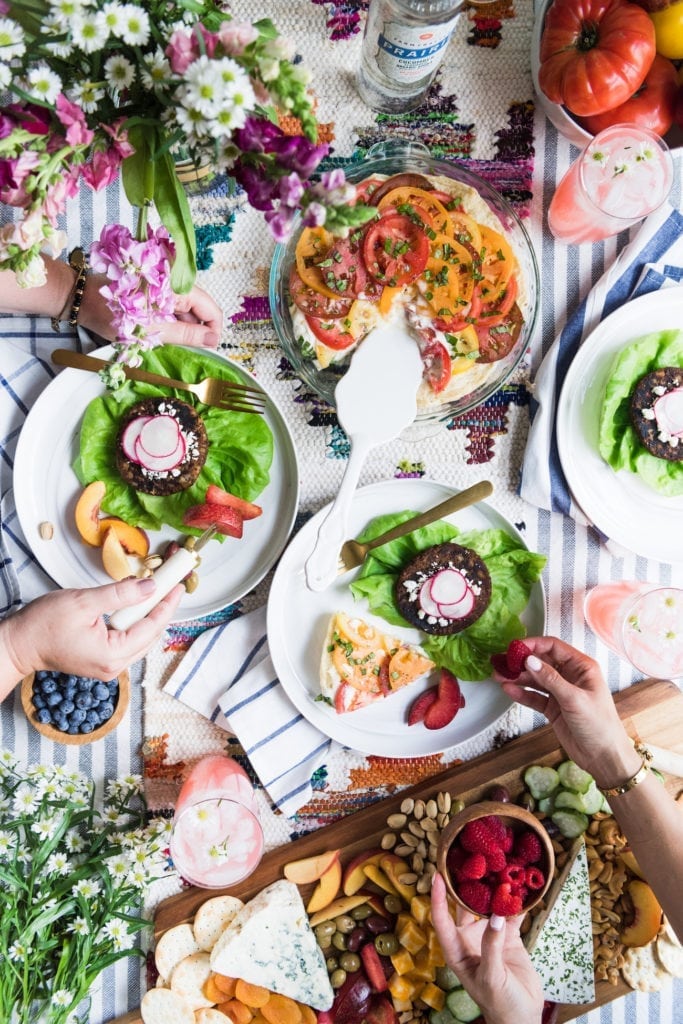 Late summer is one of my very favorite times of year. The sun hangs low and golden, the produce is at its best and the evenings get just a teensy bit cooler, promising of fall. Now that the kids are back at school and everyone is working back into old routines, casual dinner parties at home replace big barbecues as my party of choice. Today I'm teaming up with my friends at Prairie Organic Spirits and sharing my take on a farm to table dinner party, inspired by your weekly CSA share or a trip to the farmer's market. This is summer at its very finest!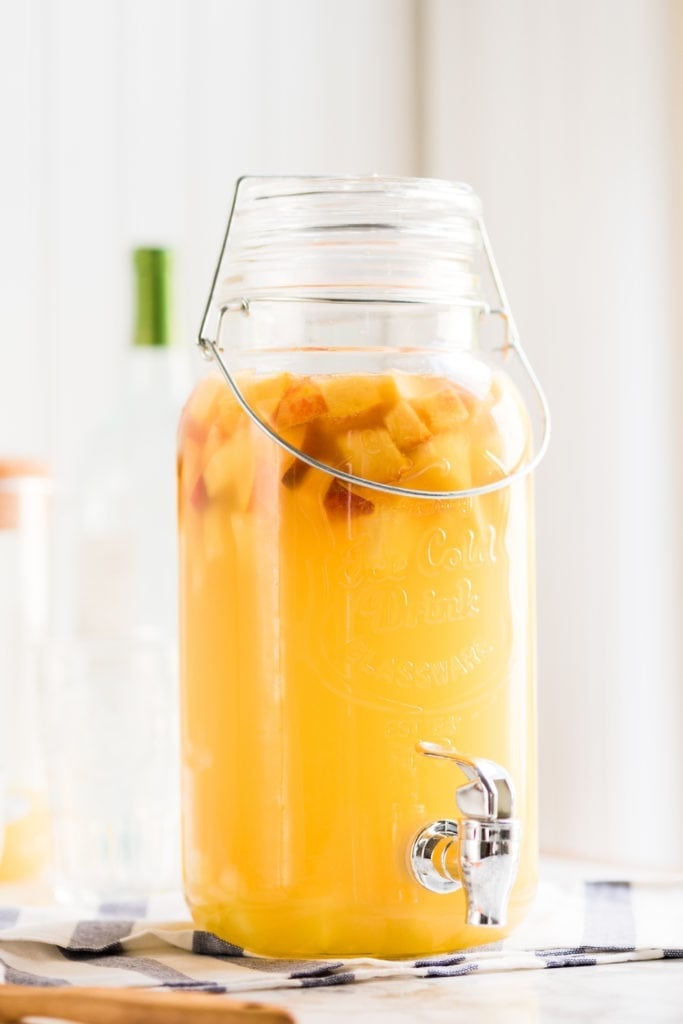 Friends, I'm seeing apples and pumpkins all over the internet this week, but I've got to be honest. Summer isn't over for me! Not by a long shot. I'm holding on tight with both hands and living every second of this incredible season, and our stifling heat wave this week is backing me up. Since we're heading into the last long weekend of the summer, I made perhaps the best white sangria recipe ever. You should whip up a pitcher this weekend!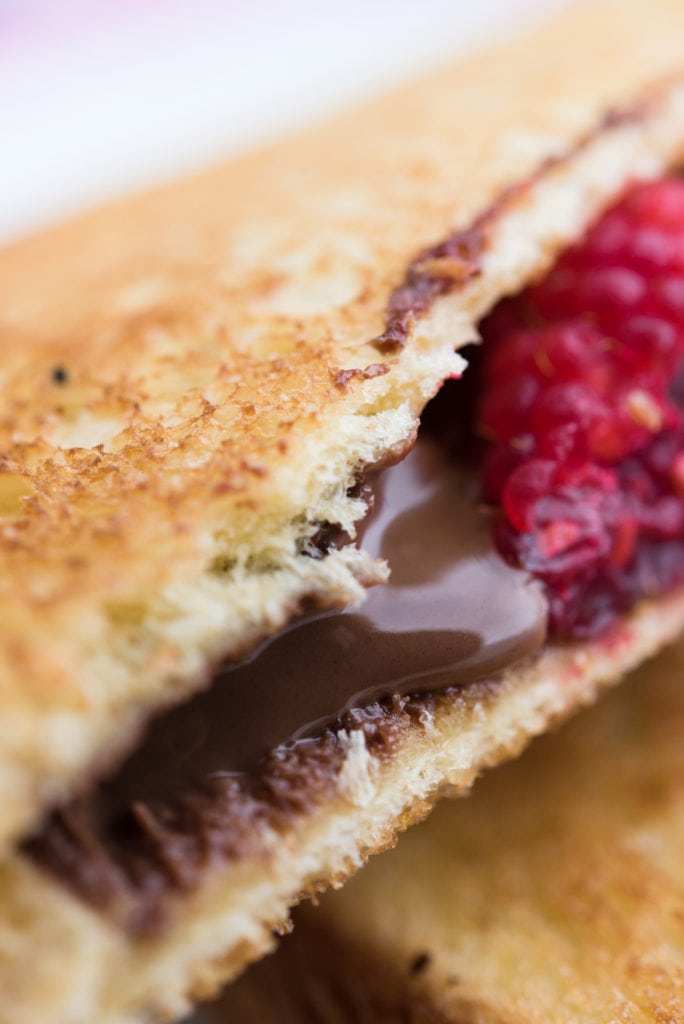 We are leaving out on our epic annual camping trip later this week so I'm currently up to my eyeballs in shopping, packing and prep lists. This is our seventh year in a row spending five days on an island with a huge group of friends, family and our boating family so I've got it down to a bit of a science when it comes to packing and prepping. Before we run away and play Gilligan for the week though, I wanted to share one of my favorite camping recipes with you – raspberry Nutella mountain pies!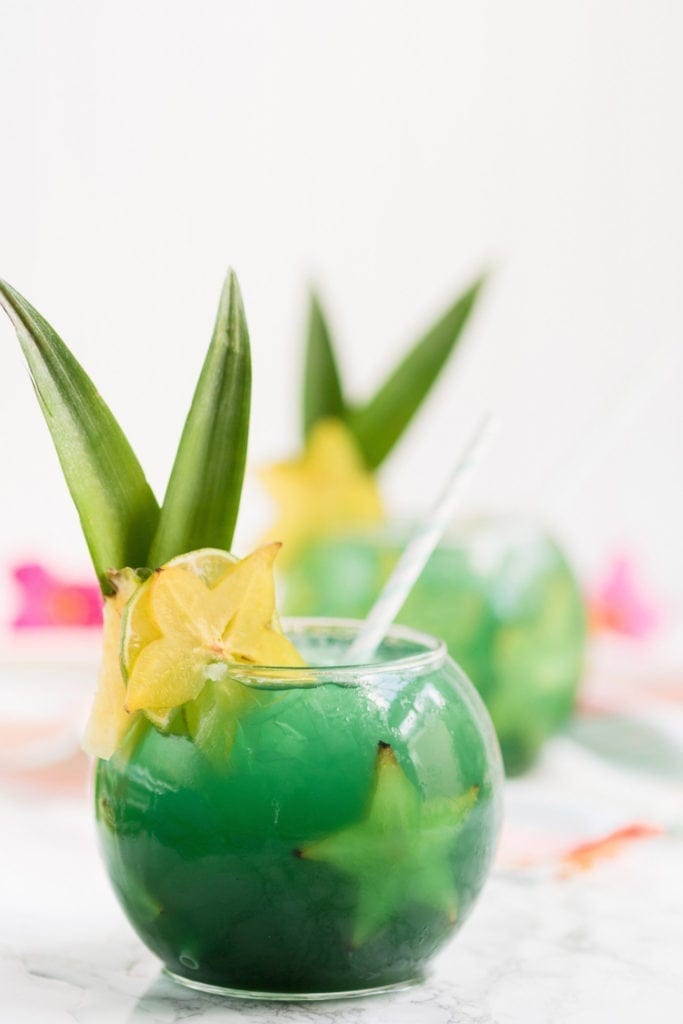 There used to be a bar tucked into the hill on the walk up to the Carrier Dome where they served the most over the top fish bowl drinks. They were loaded with booze, topped with twisty neon straws and feature Swedish fish floating in brightly colored liquid. And they made the rest of the cold walk up the hill to watch Syracuse basketball a whole lot more entertaining. That bar has since closed their doors and I've since grown a bit older, but those cocktails still remain imprinted in my memory as legendary. Usually tiki bar inspired and tropical flavored, there's nothing quite like a good fish bowl cocktail. Until today, because I've gone and made them even better. These mermaid water fish bowl cocktails are the slightly classier, fairly grown adult version. Fair warning – they're still loaded with booze. Oops!
The Sweetest Occasion on Instagram
Catch up on the Latest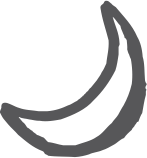 Back to Top