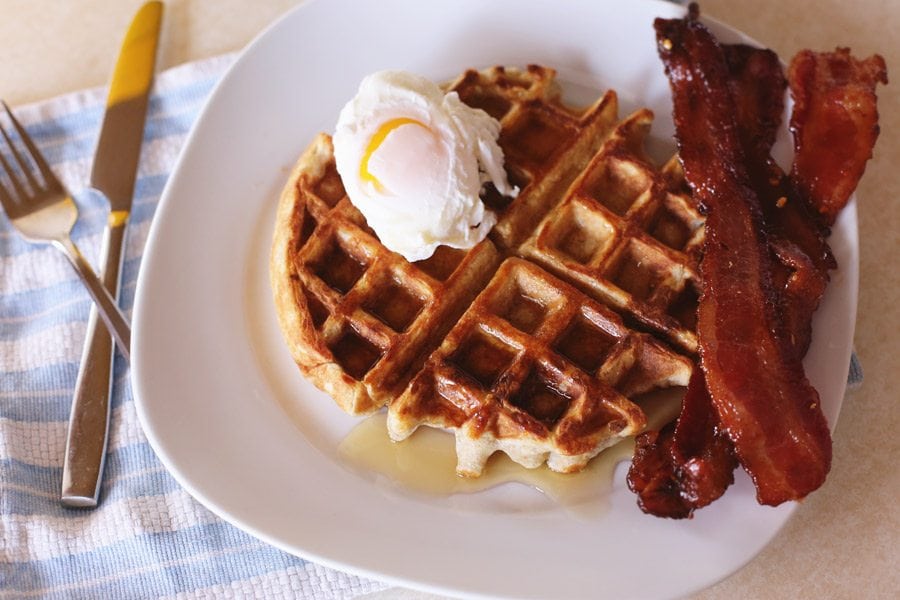 Ok, guys. Things are about to get weird around here. Your resident vegetarian is about to break down a bacon recipe for you. It's whatever. This is real life and in real life I share my house with meat-loving boys who graciously accommodate my veggie-eating ways so long as they get the occasional big fat dose of meat. Truth be told, this one isn't an original.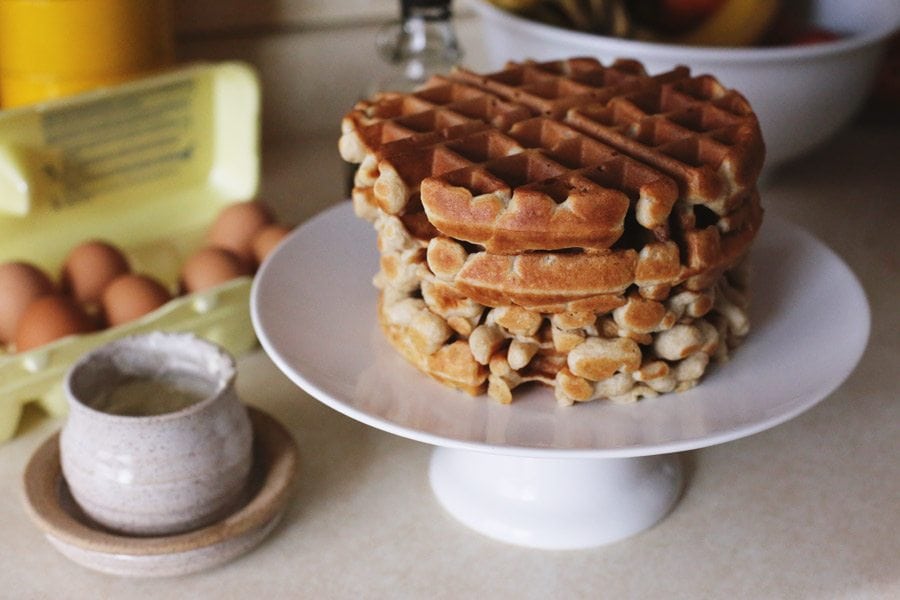 B and I saw this so-called Million Dollar Bacon (I think I've also seen it called Millionaire Bacon) on one of those shows we watch religiously. Was it Diners, Drive-Ins and Dives? Probably. At any rate, that was months ago and this weekend the inspiration struck to recreate it for our Sunday morning brunch based on whatever rough description they gave in the show. In short, it's bacon that sweet with a little heat and it's a new fan favorite around here.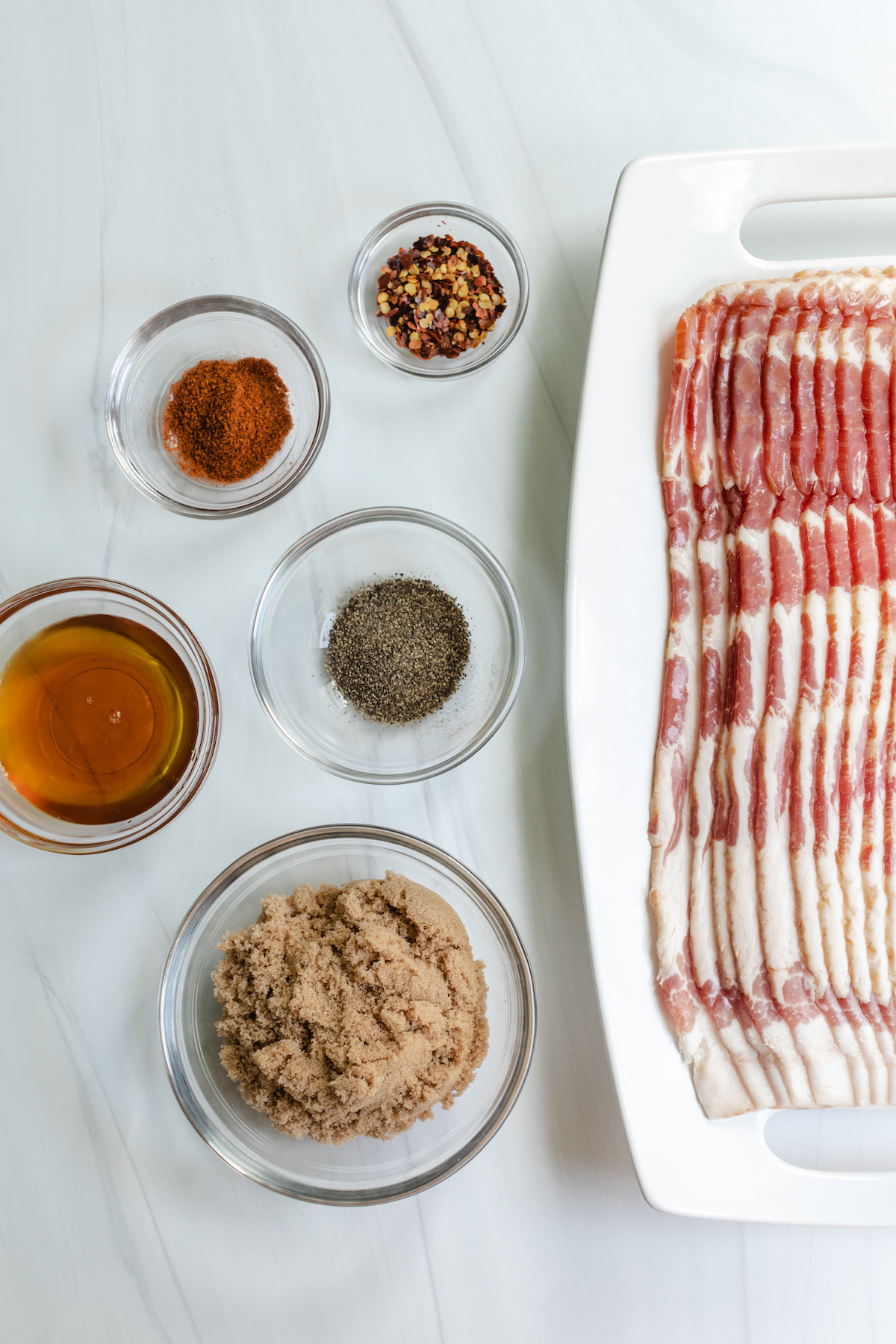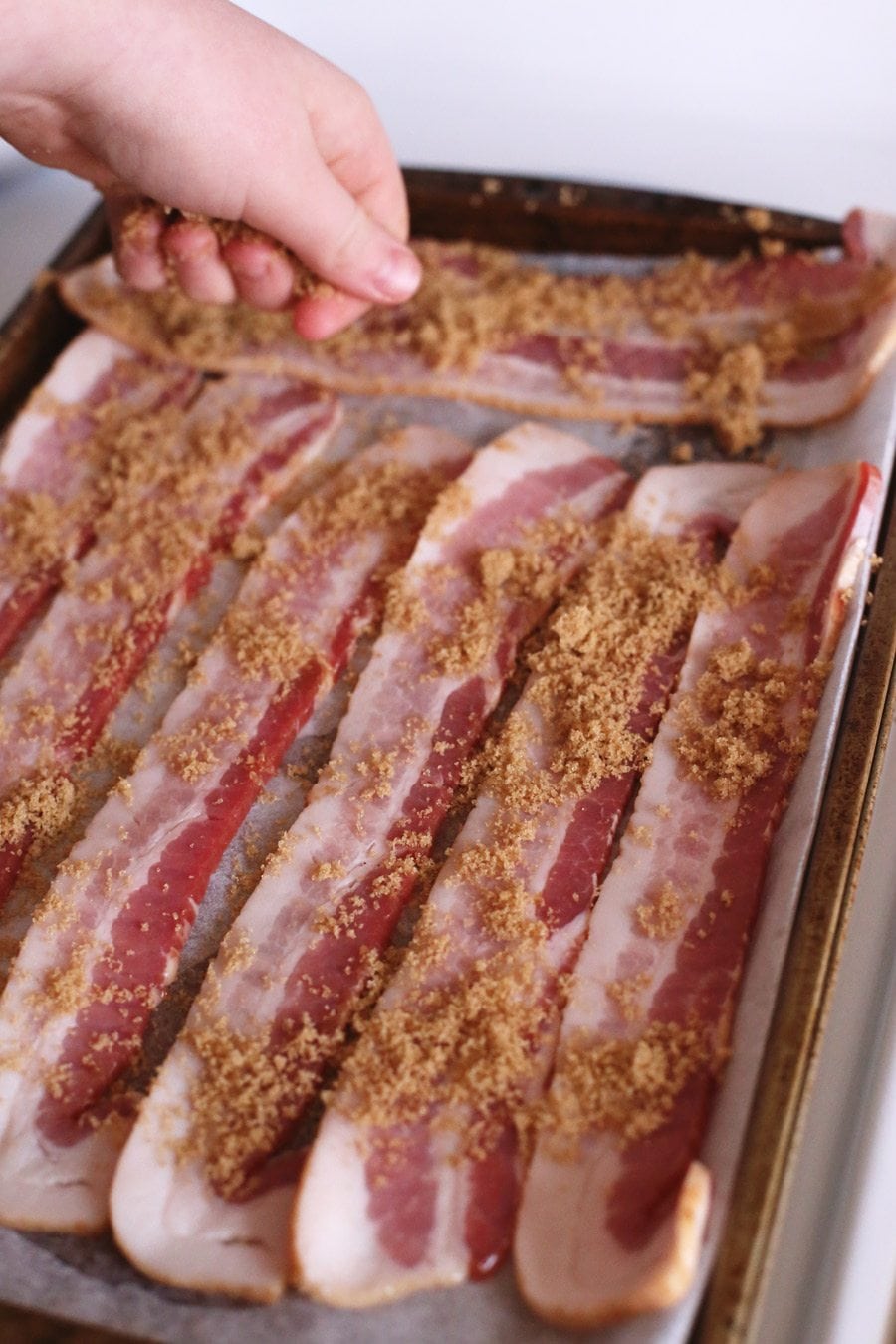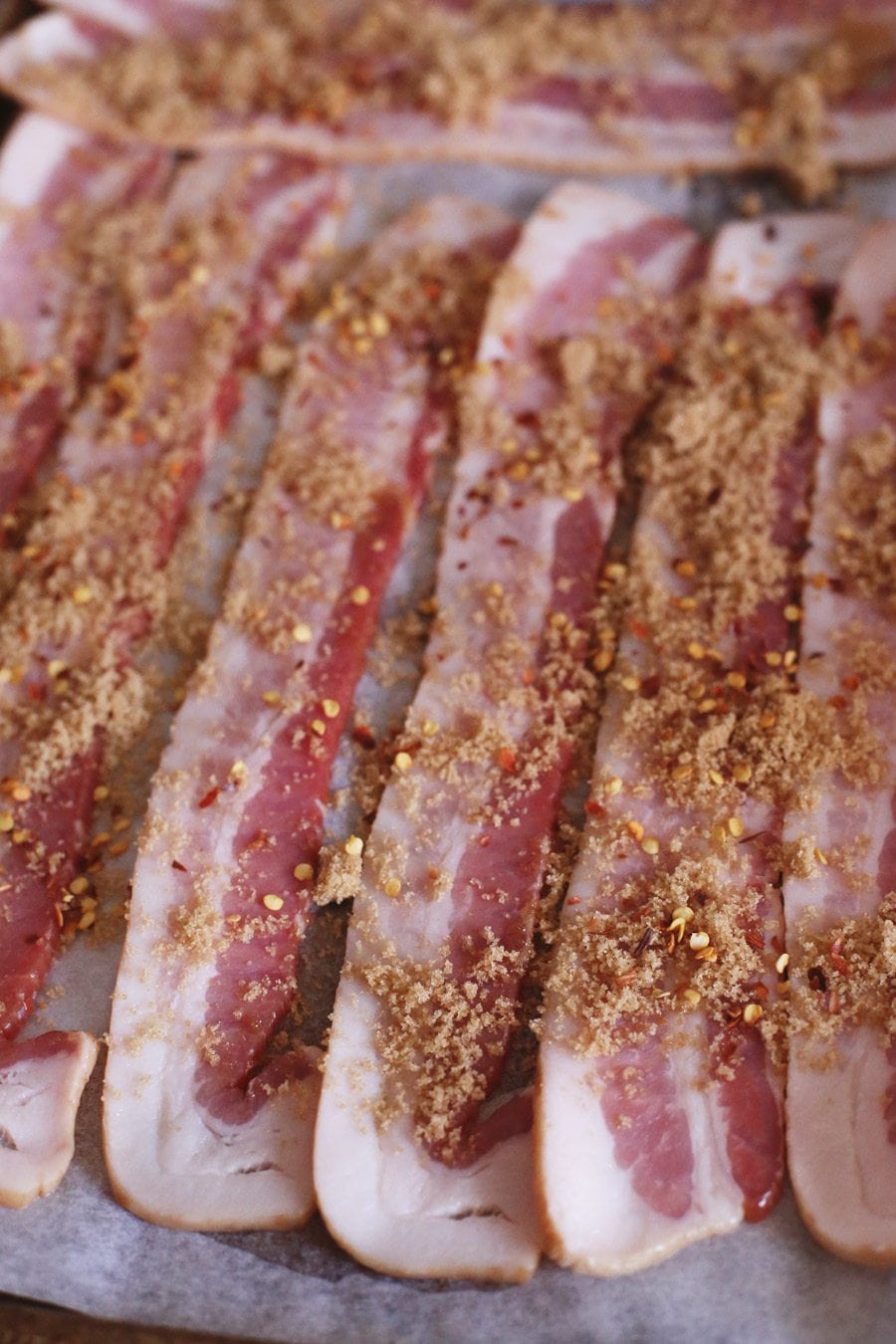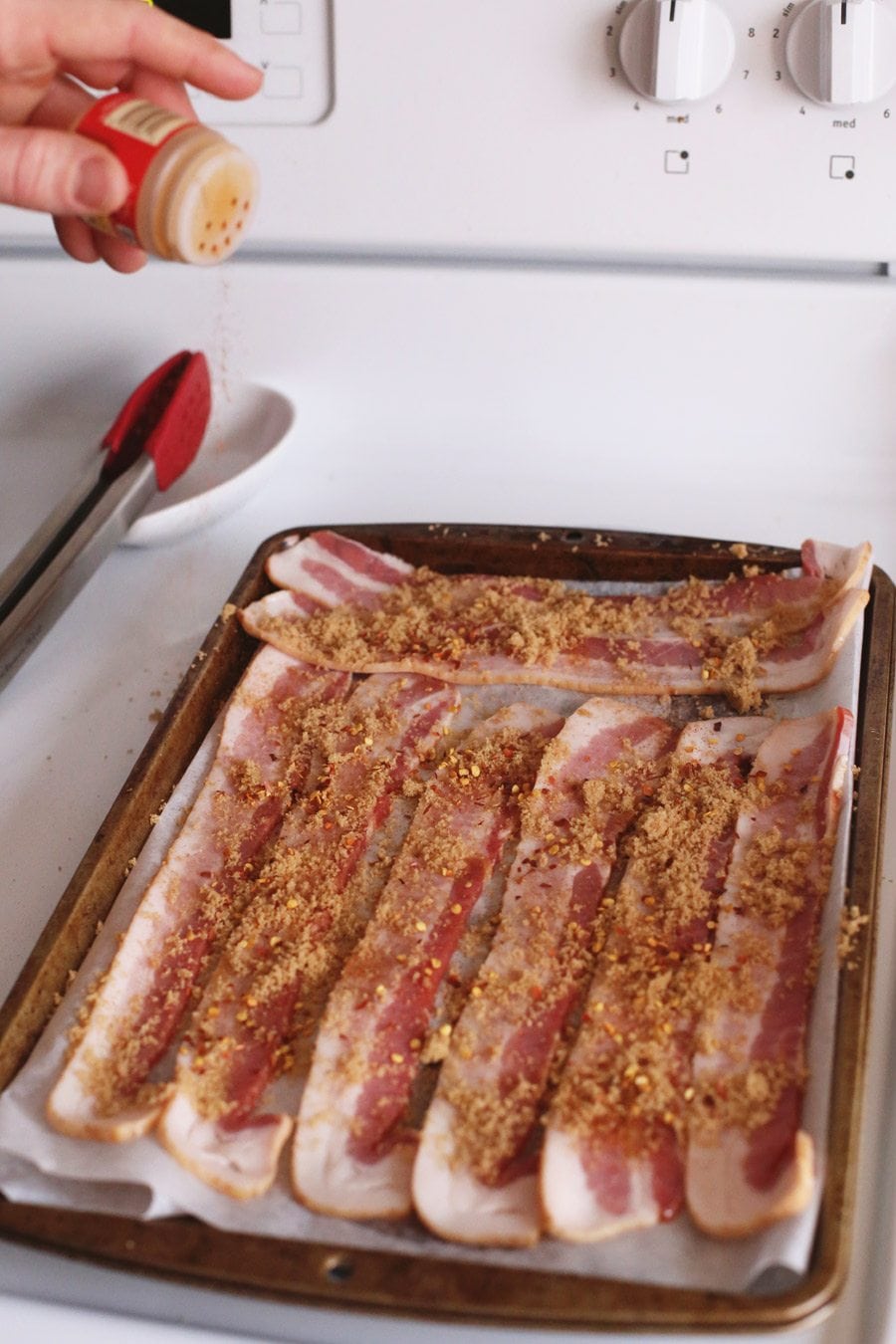 One of the things that's great about this recipe is how easy it is, so you don't have to be a whiz in the kitchen and it's also kid-friendly. The little guys had so much fun helping out with this one!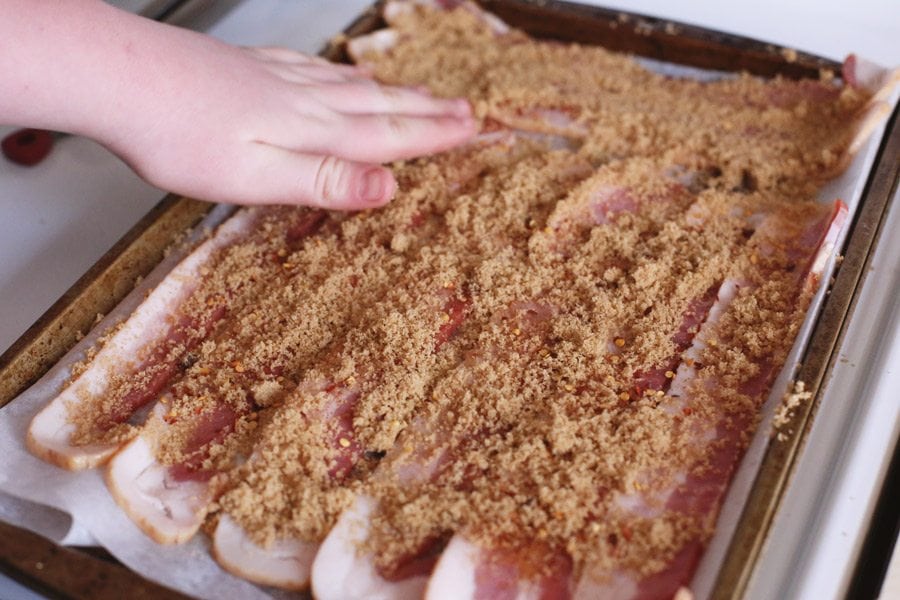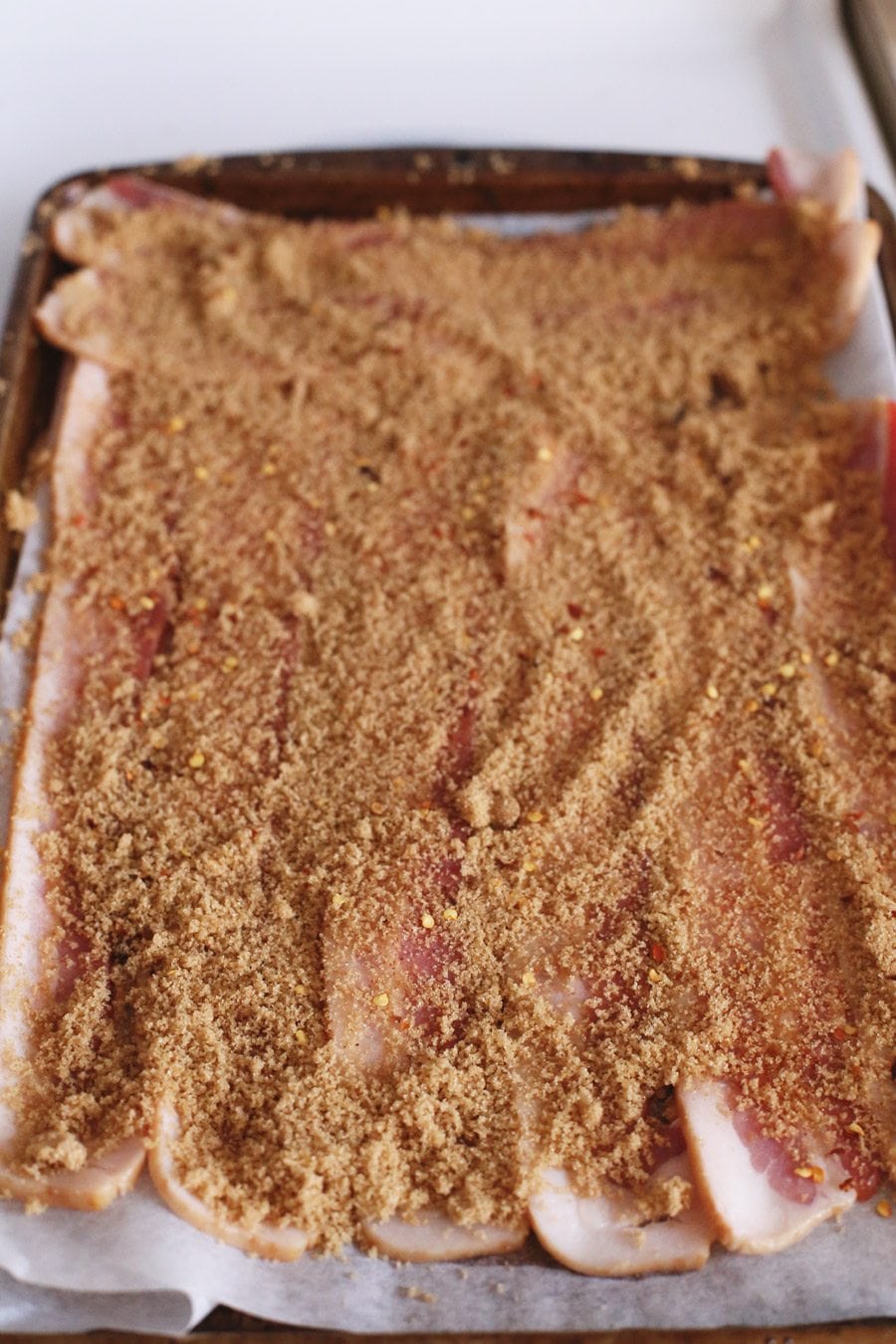 And there you have it! Served up alongside homemade Belgian waffles and poached eggs this Million Dollar Bacon recipe was a hit. The heat of all the peppers tempers out the brown sugar and makes for a really yummy brunch treat.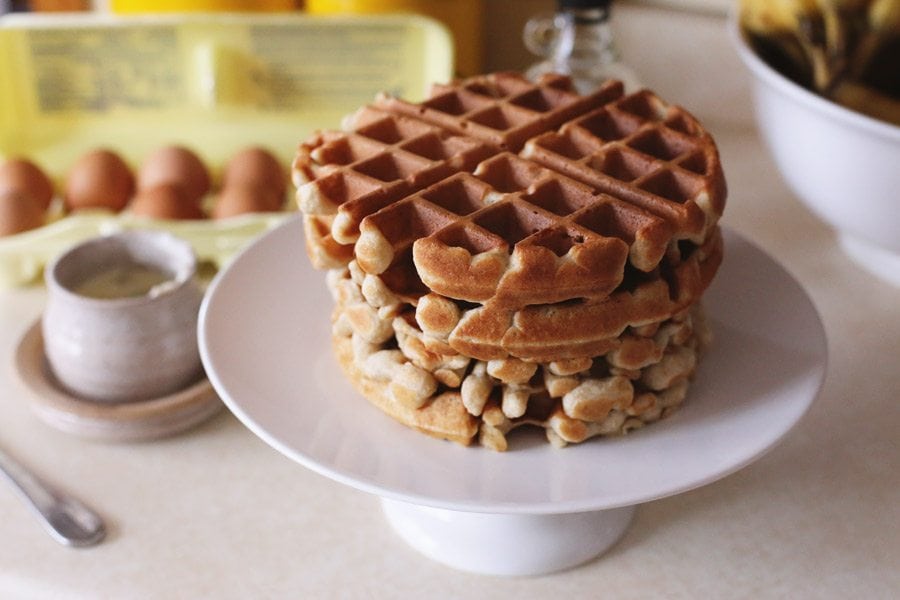 Also, just as a side note I've been on a serious poached egg kick lately. It's the only way I like to eat my eggs! So stay tuned and I promise to share my super easy method for making poached eggs sometime soon.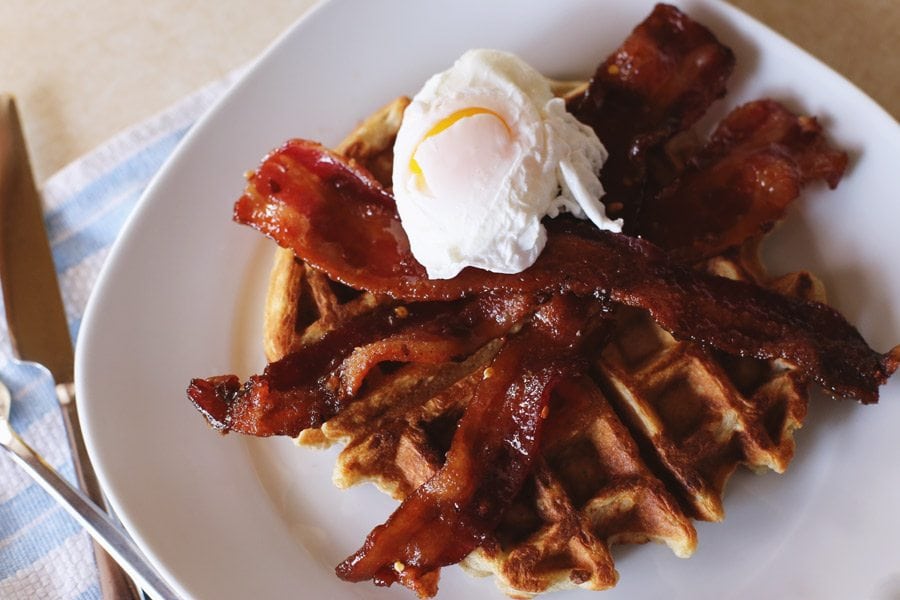 Million Dollar Bacon
Ingredients
1lb thick cut bacon
6 tablespoons brown sugar
1 teaspoon cayenne pepper
1 teaspoon cracked black pepper
1 teaspoon red pepper flakes
Instructions
Begin by preheating your oven to 350° and lining a baking sheet with parchment paper. (You can sub aluminum foil if you don't have any parchment paper lying around.)
Sprinkle the bacon with about half of the brown sugar.
Sprinkle on the red pepper flakes, cayenne and cracked black pepper.
Sprinkle the rest of the brown sugar on the top and then give it a good pat all over. Think of it as a rub that's going to coat your bacon in candy-like goodness. You don't really have to worry about coating the reverse side because as the bacon cooks, the sugary coating will run under it and coat the other side of the bacon, too.
Bake for 20 – 30 minutes, until it reaches your desired crispiness. Done and done!
[Photos by Cyd Converse for The Sweetest Occasion.]