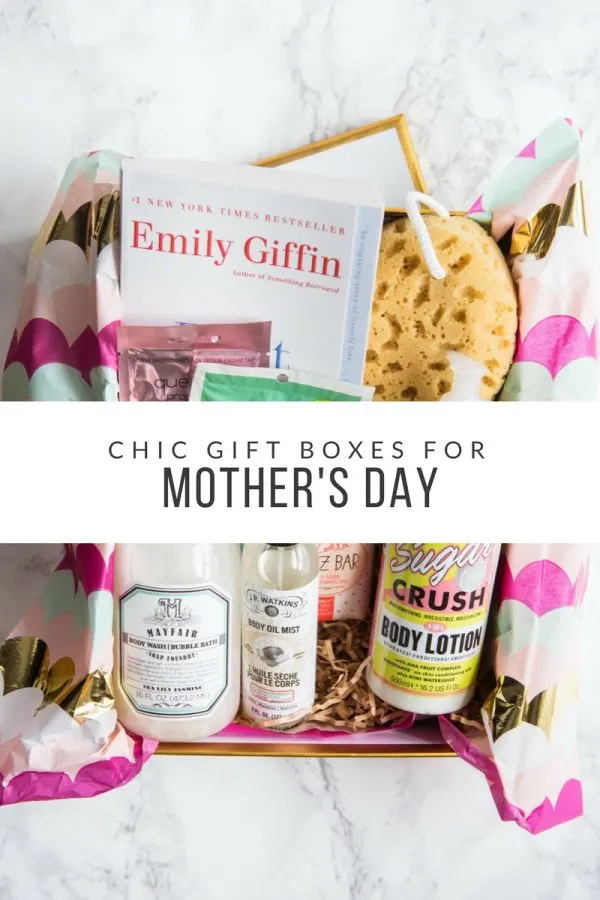 With Mother's Day coming up in just a few days, I wanted to put together a few really fun, easy gift boxes packed full of goodies. I love giving and receiving gifts like this, with an assortment of things I might not otherwise buy for myself.
Beautiful Mother's Day Gift Boxes
For me, I'm all about luxurious bath and body products since I rarely splurge on those treats. That said I wanted to pull together a few different gift box options for all the moms in your life or for yourself! I intentionally purchased everything you see here at Target, so they'd be super simple for you to recreate yourself if you want to copy one exactly.
The chic white and gold gift boxes, tissue and paper shred are all in the gift wrapping aisle and then I just wandered around and picked out a bunch of pretty things. (Permission to get sucked into the Target vortex? Yes!) So today I'm sharing a trio of Mother's Day gift boxes that are both thoughtful and beautiful!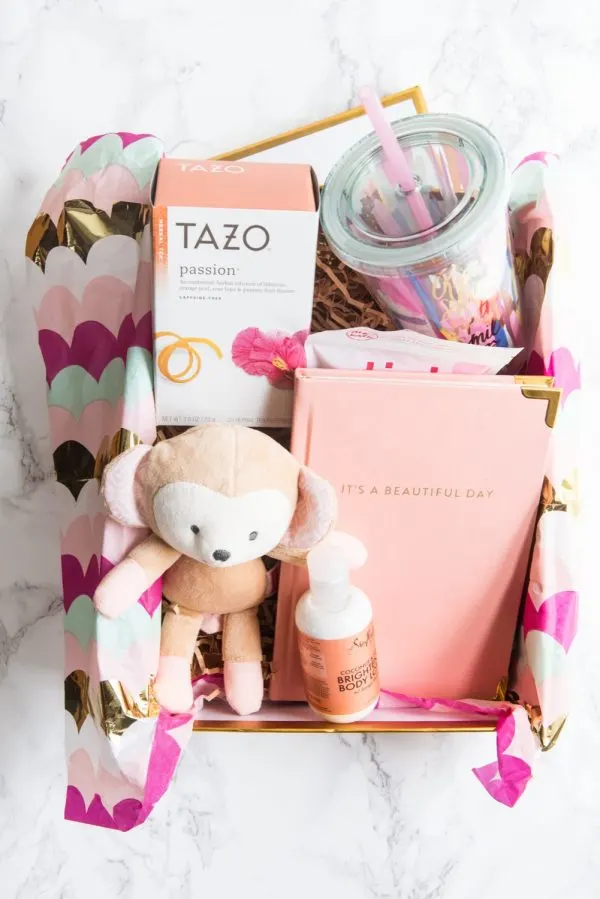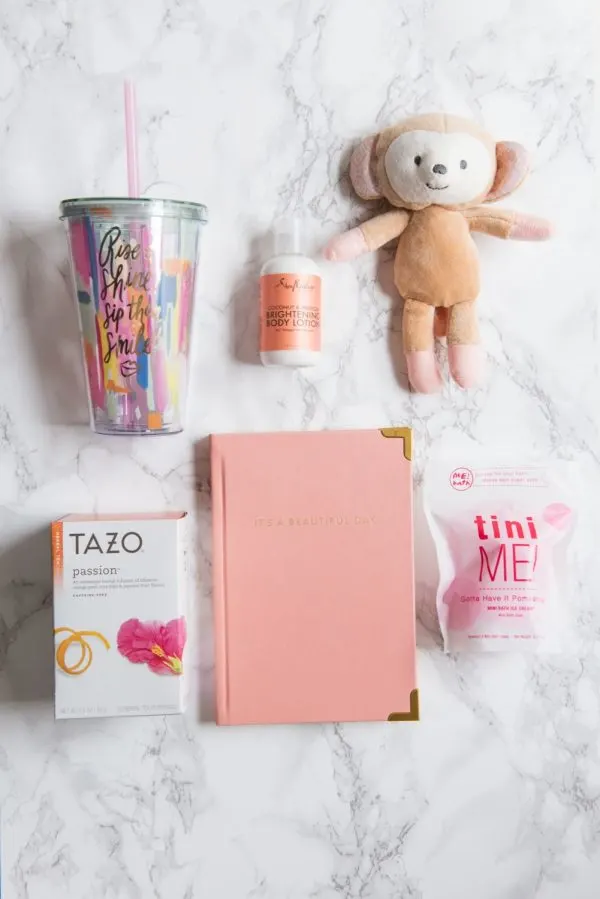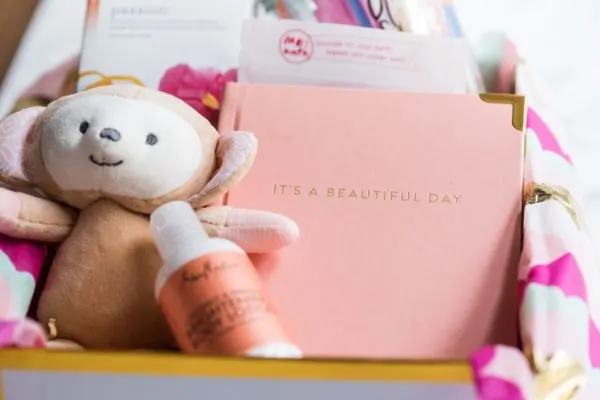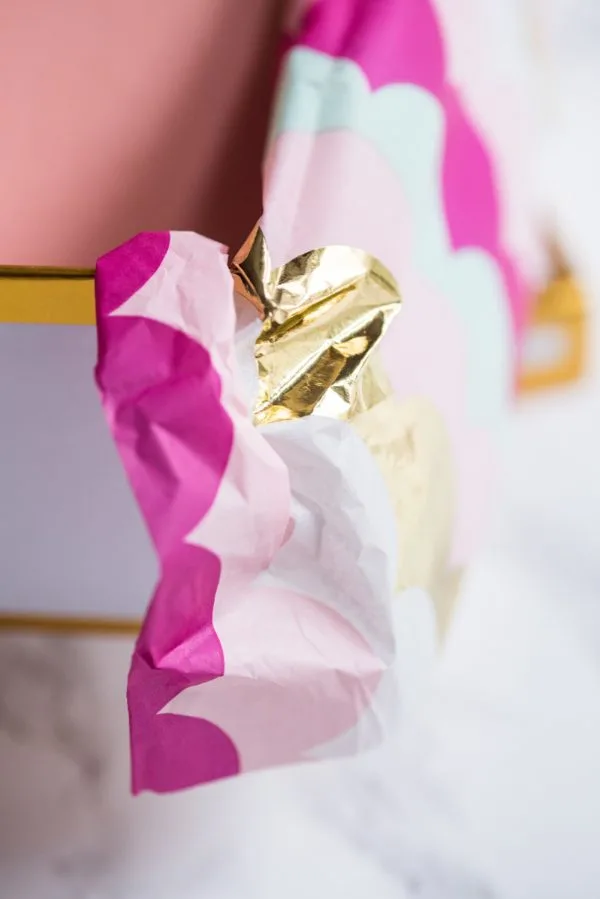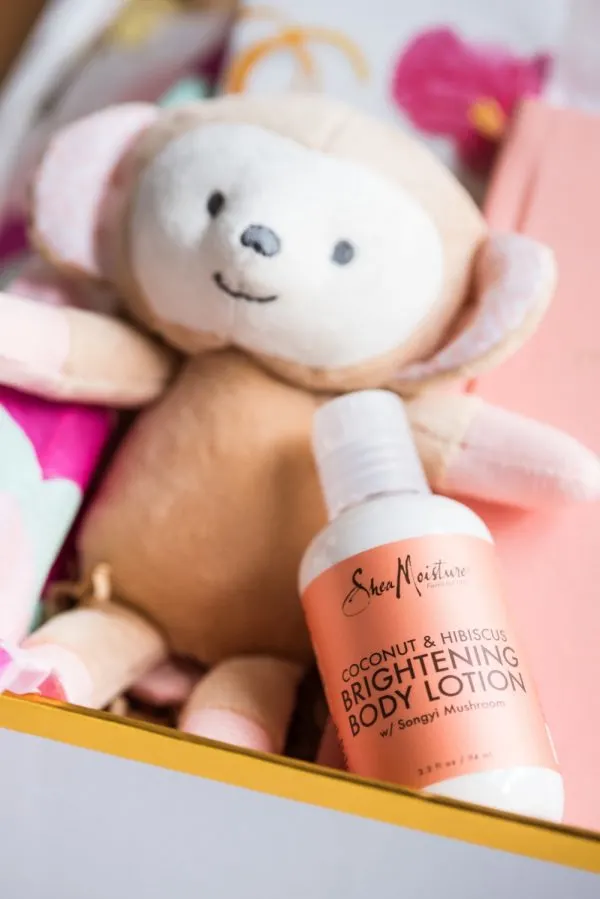 For the Mommy-to-Be
I found out I was pregnant on Mother's Day two years ago and by the next Mother's Day I had a six month old, but I always love the idea of honoring pregnant mommas on Mother's Day, too. That's probably partially inspired by the fact that my sister is currently 22 weeks pregnant, but guys, those mommy-to-be ladies in our life need some love, too. This gift box is specifically geared toward the soon-to-be moms! With thoughtful little things like a great journal, a sweet stuffed toy for the little one, a fun travel tumbler, a box of great caffeine-free tea, yummy smelling bath bombs and a luxe lotion, this is a gift she'll be so grateful to receive.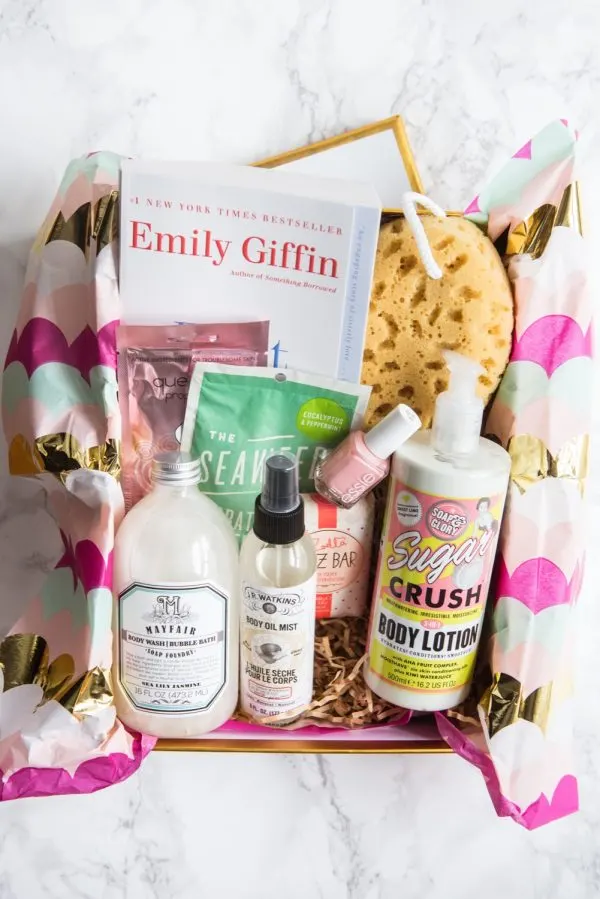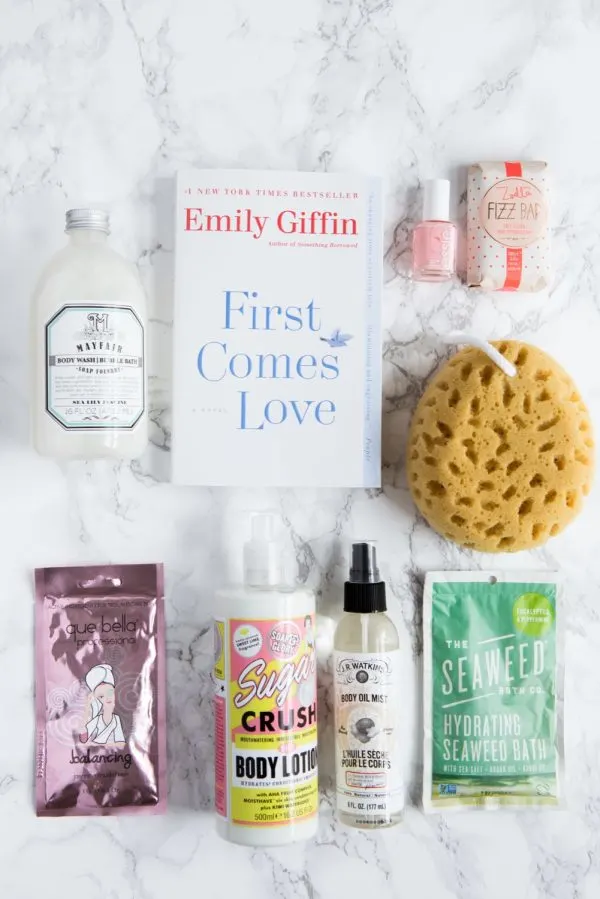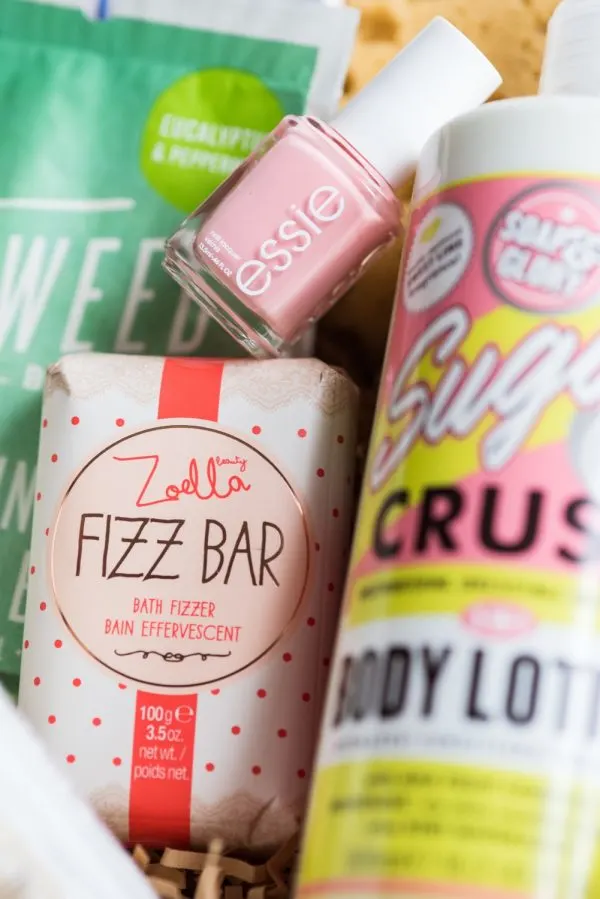 For the Mom Who Loves to Be Pampered
This box is my personal favorite! (So, Bob, if you're reading this…you can find this all at Target, ok? xoxo) This one is for the mom who loves to soak in a good bath, but almost never has the time. The mom who loves a really great lotion or body oil, but has a hard time buying it for herself. The mom who loves to curl up with a good book, but makes a lot of excuses for not doing so regularly. You know the one. (I'm pretty sure I'm a mom just like that these days. Eek!) This gift box is packed full of all the best pampering supplies from bubble bath to a good book, to a seaweed soak, a mud mask and a flirty new nail color. Splash out here on things she might not otherwise buy for herself, like a fancy bath fizzer and one of these body lotions from Soap & Glory that smell so insanely good. (p.s. Thank you, Target, for carrying Soap & Glory now!) She'll go crazy for this one!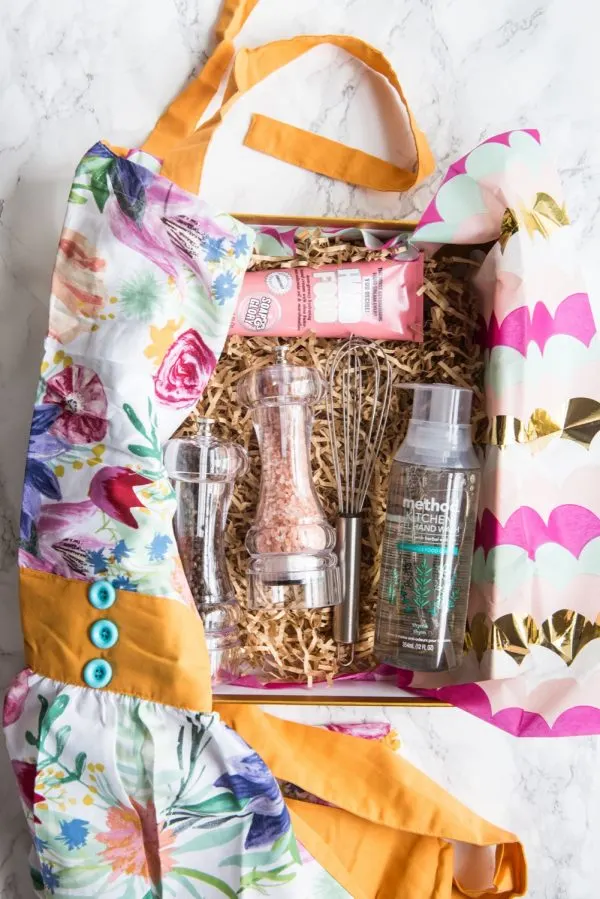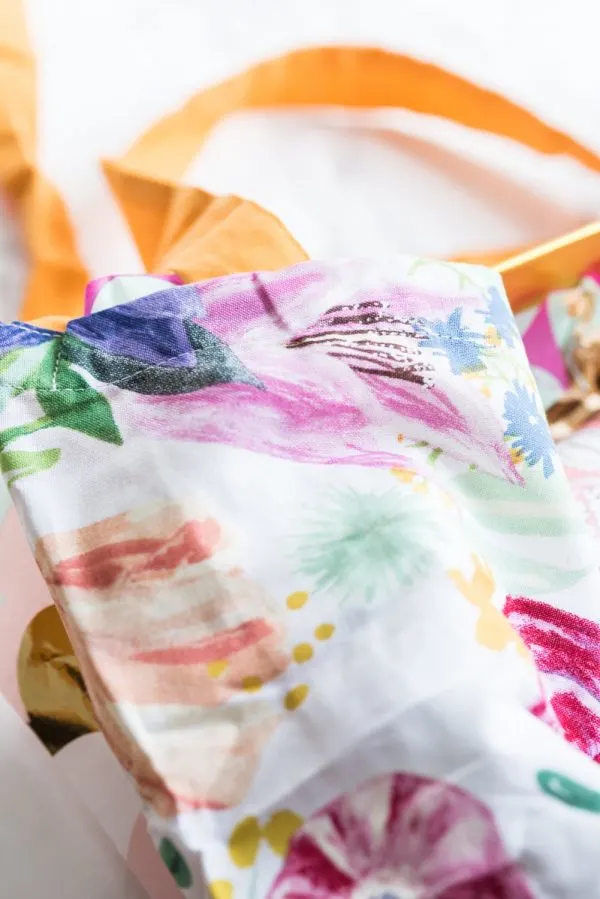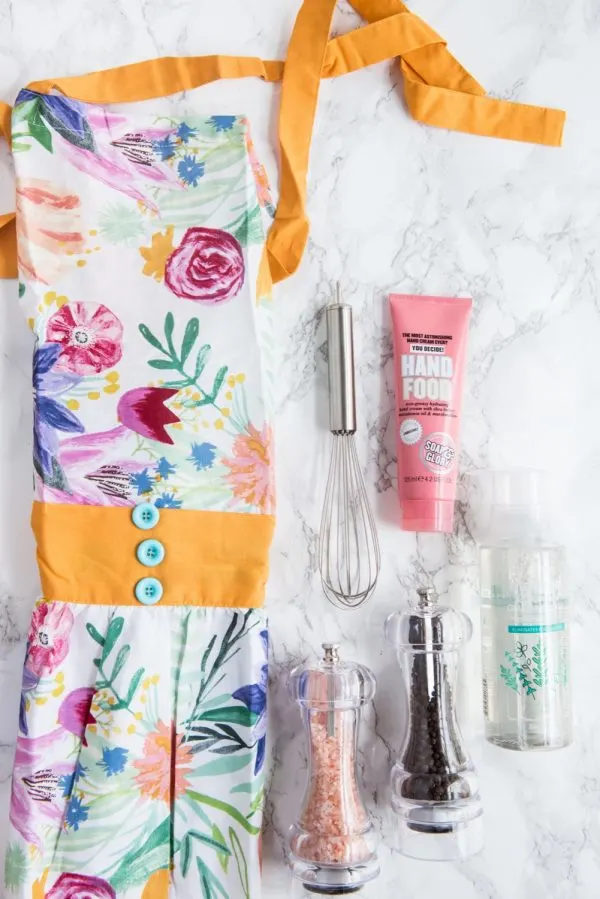 For the Mom Who Loves to Cook
Approximately an hour after we wrapped on shooting these photos, my mother showed up and swiped this apron. I guess she figured out that this box was inspired by her? Not only does the lady love to cook, but she's obsessed with a pretty apron so every couple of years I'll buy a her new one for her birthday or Christmas or just because. This gift box is all about that apron (part of the Thimblepress collection at Target), plus a few other fun things like great salt and pepper mills, one of your favorite kitchen soaps and a girly but super moisturizing hand lotion, which I always love to keep on hand in my kitchen for after I do dishes. If the mom you're buying for loves to cook, this box is for her!
[Art direction + styling by Cyd Converse | Photos by Alice G. Patterson.]
More Mother's Day Ideas You'll Love
Easy and beautiful Mother's Day ideas that Mom will love!