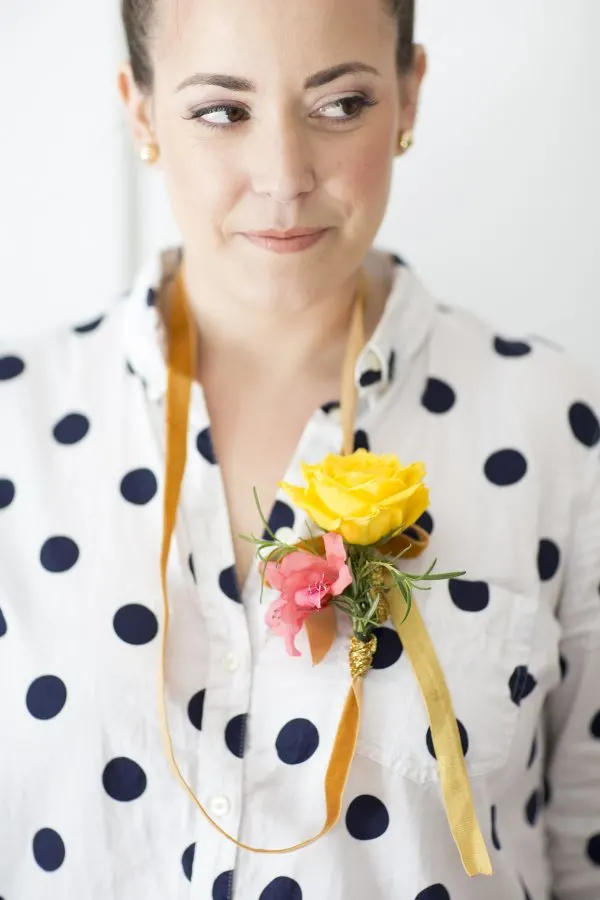 If I've said it once, I've said it a thousand times. I am a grade A, certified lover of all things floral. Turn those blooms into a gorgeous fresh flower necklace made simply in a few minutes with velvet ribbon and, well, I'm crazed. In a totally good way. Today our awesome gal pal Andrea of Gray Harper Event Maker is showing us how to make just such a piece of beauty, with stunning photos from the always awesome Jade and Matthew. Whip up one of these pretty bloom-festooned necklaces for your next party or to don at a summer wedding!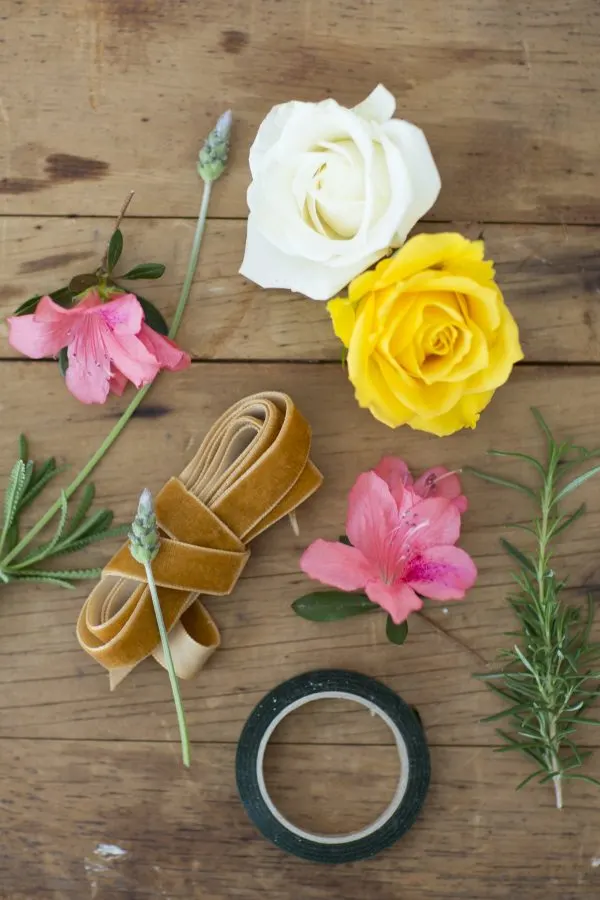 Flowers
Greenery or herbs
Scissors
Velvet ribbon
Sparkly ribbon
Floral tape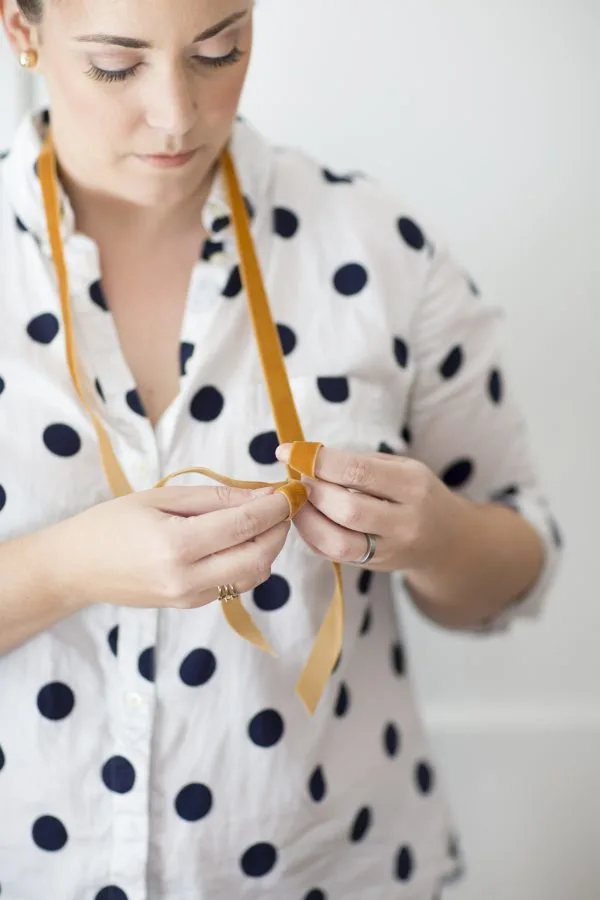 Begin by cutting your velvet ribbon to the desired length. A long piece looks particularly pretty for this project, but you can play with different lengths to achieve the look you're going for – there's no wrong answer!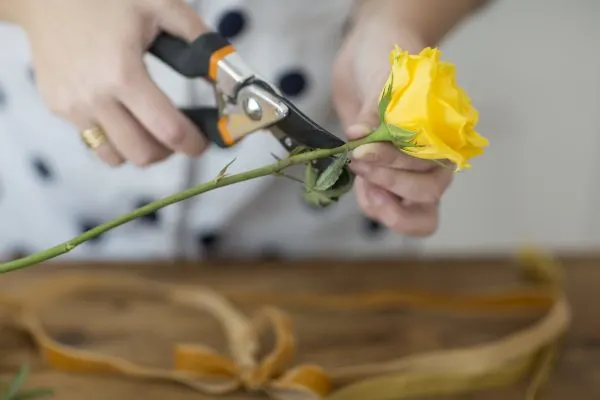 Next up, remove any leaves or greenery from your flowers and cut down the stems. You'll want to leave the stems about 1-1/2″ or so in length. Mix up the colors and varieties of flowers to suit your outfit or personal preference. Heck, you could even pluck blooms from the backyard! Anything goes. At the same time, trim down any greenery or herbs you might like to include, keeping them at the same length as your floral stems.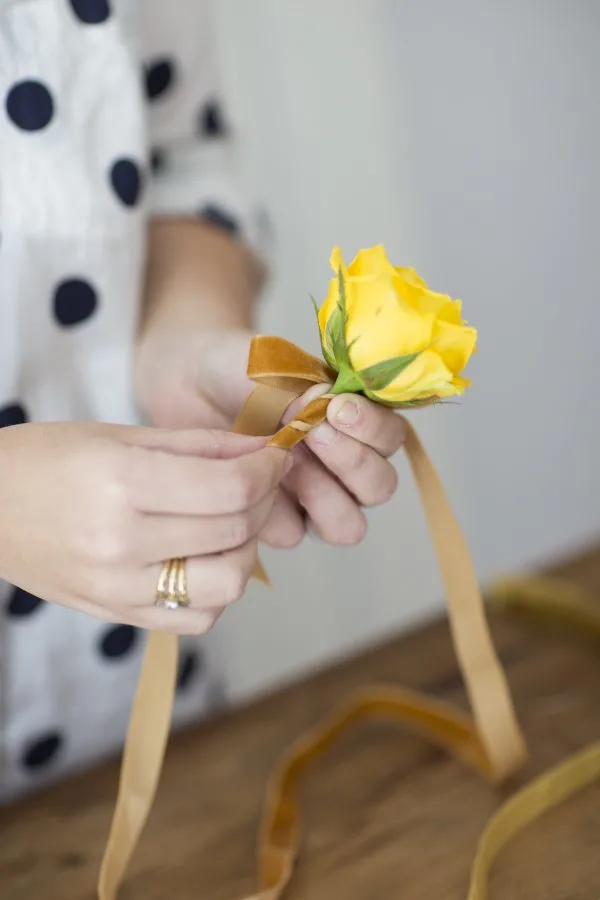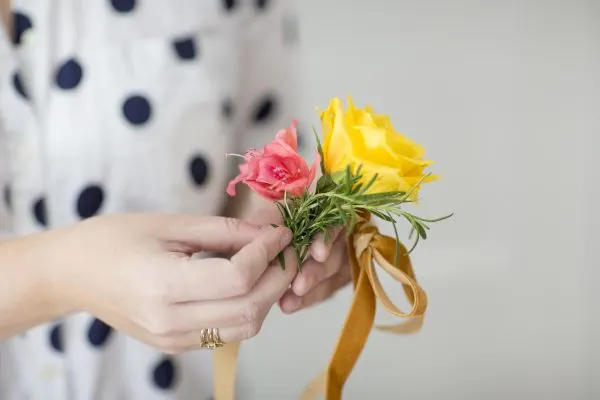 Using your floral tape, wrap the stems of your flowers and greens together, forming a small bouquet. Then wrap the mini bouquet with the velvet ribbon you've already cut for the necklace, using floral tape to keep the ribbon and flower bouquet attached.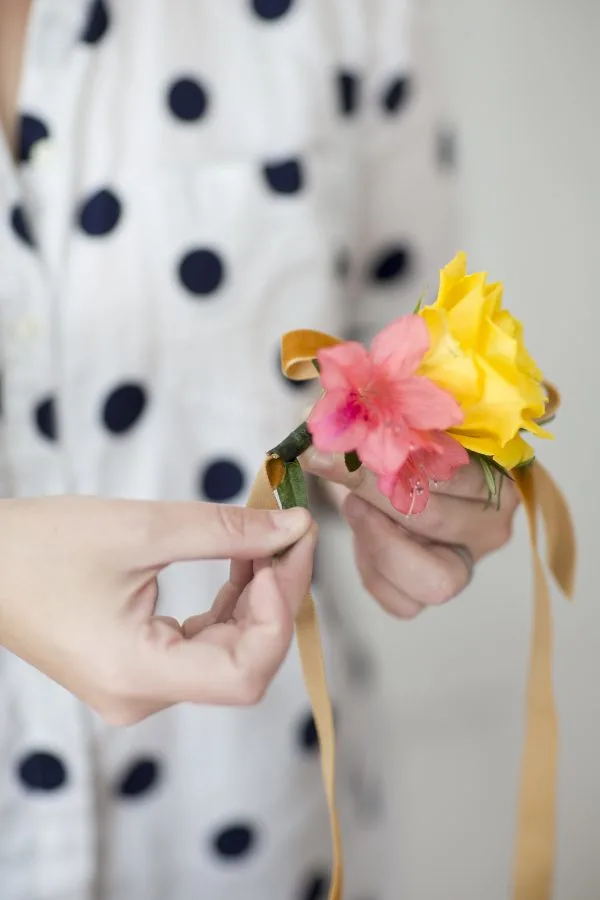 Continue to use your ribbon to cover the stems, completely covering the floral tape. Then pull out your sparkly ribbon (or an accent color of your choice) to ensure the remainder of the floral tape is covered and then tie it to secure it to the necklace. You can even tie it in a bow for an extra pretty touch!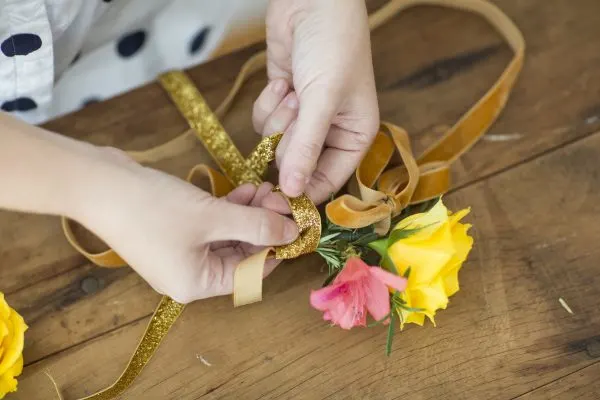 And there you have it, friends! A really gorgeous statement necklace that will look as fabulous with a button front shirt as it would with your favorite summery dress. Huge thanks to Andrea and also Jade and Matthew for sharing this beautiful tutorial with us!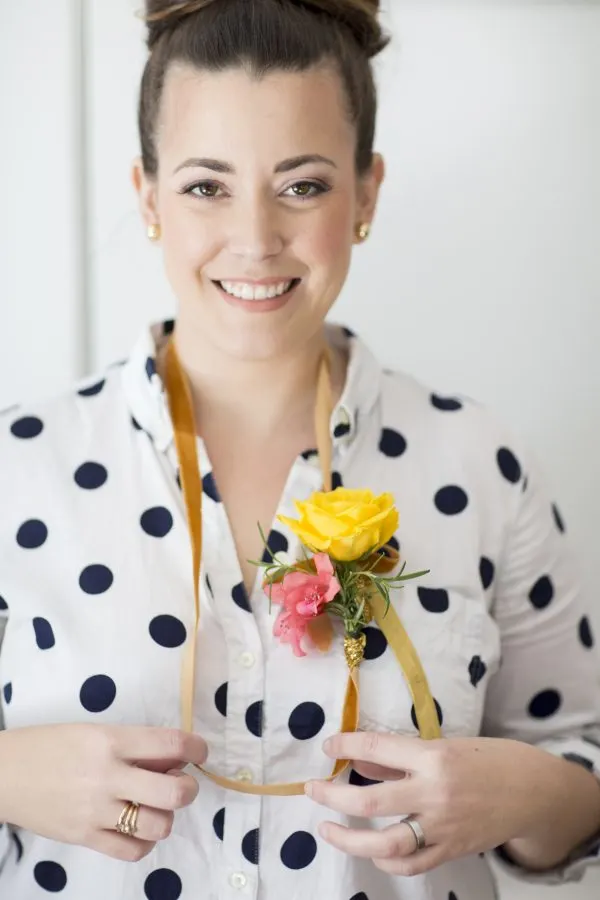 [Design + styling by Andrea of Gray Harper Event Maker | Photos by Jade and Matthew Take Pictures.]