I am so excited to be sharing photos of my recent Montana glamping adventure with you today! (Actually, I'm going to be sharing even more photos tomorrow because there are just so many that I can't even help myself.) A couple of weeks ago I was among a group of super lucky ladies who got to fly out to The Resort at Paws Up with Skinny Cow to experience the ultimate glamping excursion. We flew into Missoula at about 4 o'clock in the afternoon and by the time our chauffeur rolled into the gates of Paws Up an hour later, I was sure I'd landed in heaven. They aren't kidding about Big Sky Country. The skies are endless, the views vast and the beauty infinite.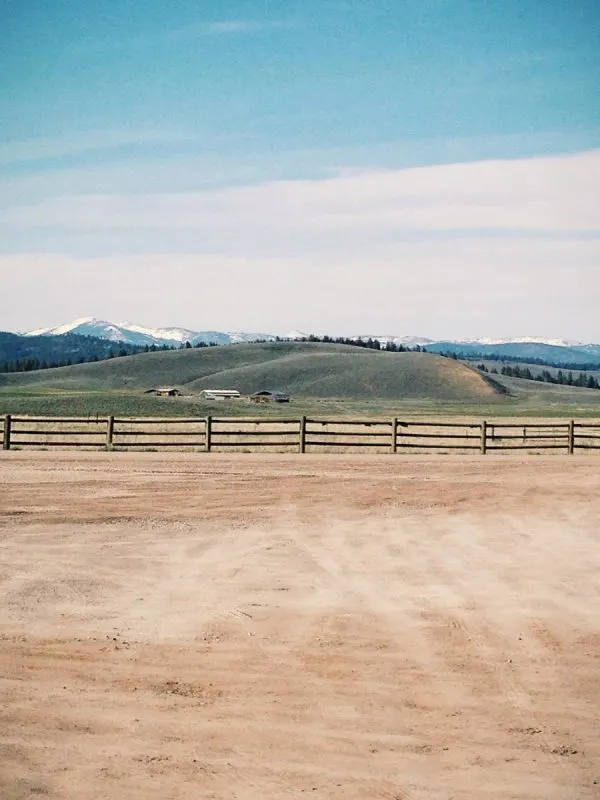 This was the first photo I snapped once we were at the ranch. From that point forward, my camera didn't stop clicking for the next three days. Erika and I road around the ranch, jaws dropped and eyes full, exploring every nook and cranny that we could. We went horseback riding. We hung out around big campfires. We were wined and dined in five star style. We were treated to amazing massages and an endless supply of crazy delicious Skinny Cow ice cream, candy and treats. (The snickerdoodle ice cream sandwiches are my favorite!) And at the end of every day we fell asleep in giant beds covered in massive down comforters that made sleeping pretty gosh darn easy. I have so much more to share with you from Montana and all the ways Skinny Cow and the amazing folks at Paws Up went above and beyond to make this trip one I'll long remember. But for today, I kind of want to let the photos do the talking.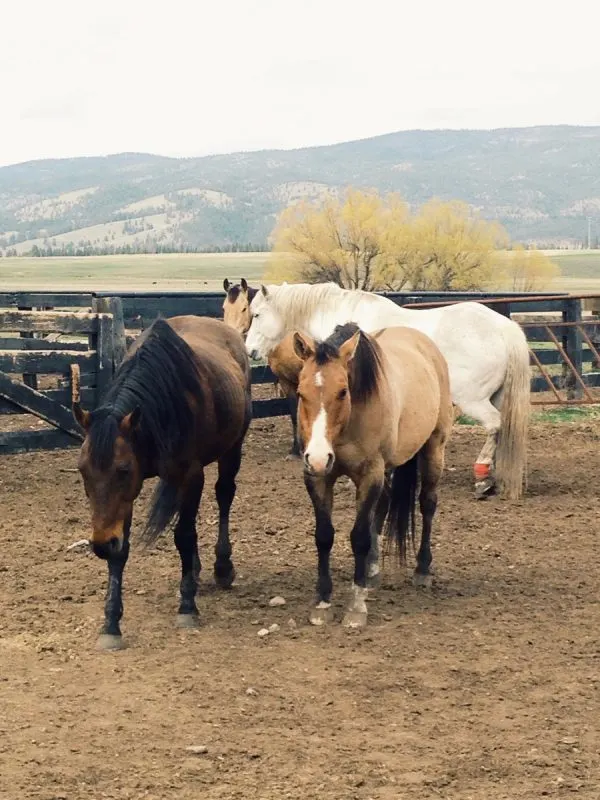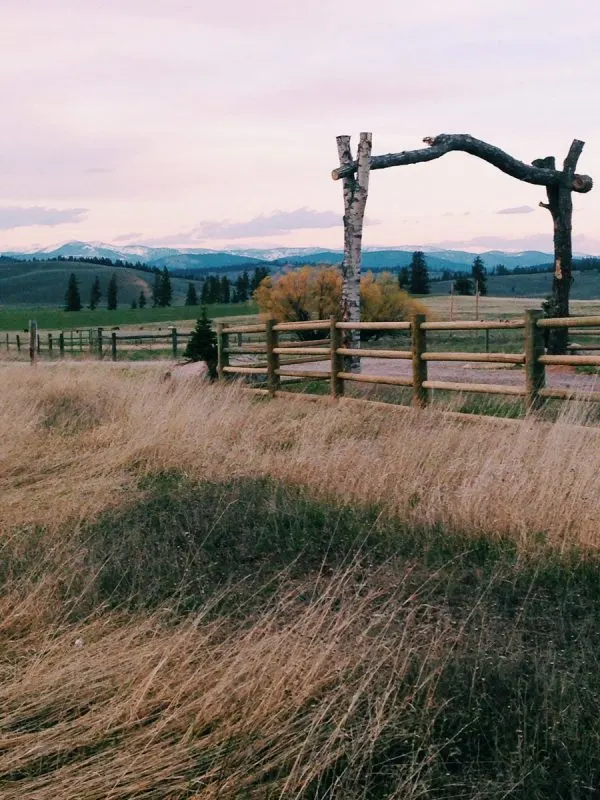 I think it's safe to say that I both found and left a little piece of my heart in Montana. The primary reason I'm so passionate about traveling is because it inspires me on every level. Getting to see and explore new places, meeting new people and learning about new cultures never ceases to be a deeply spiritual and ultimately invigorating experience for me. Do you even realize how vast and amazing this country is? It constantly blows me away and Montana is seriously the kind of place that could downright bring you to tears, it's that beautiful.
While I was there I also shot this video to share with you in my attempt to bottle up some of that beauty and bring it home to you! A word of note, I actually shot this video (edited with Cameo) and all of the photos in this post (edited with VSCO Cam) on my iPhone. I've been playing around with both apps lately and am excited to see what I can create to share with you in the future. But I digress. If Montana is on your bucket list, make sure you find yourself there one day. (Or better yet, let Skinny Cow take you!) I promise you, you'll fall in love and never want to leave.

Pssst! Don't forget that you can enter to win your own amazingly luxe glamping experience for you and two of your best friends at the very same ranch we visited! Pop over to Skinny Cow for the details and get yourself entered to win. We're talking gorgeous accommodations, spa treatments, horseback riding, and so much more, all with Skinny Cow's thoughtful attention to detail designed to give you the experience of a lifetime.

This post was sponsored by Skinny Cow via Glam Media. Read more about our editorial policies.
[Photos + video by Cyd Converse for The Sweetest Occasion.]