This post was sponsored by Dixie® Thank you for supporting
the sponsors that help make The Sweetest Occasion possible!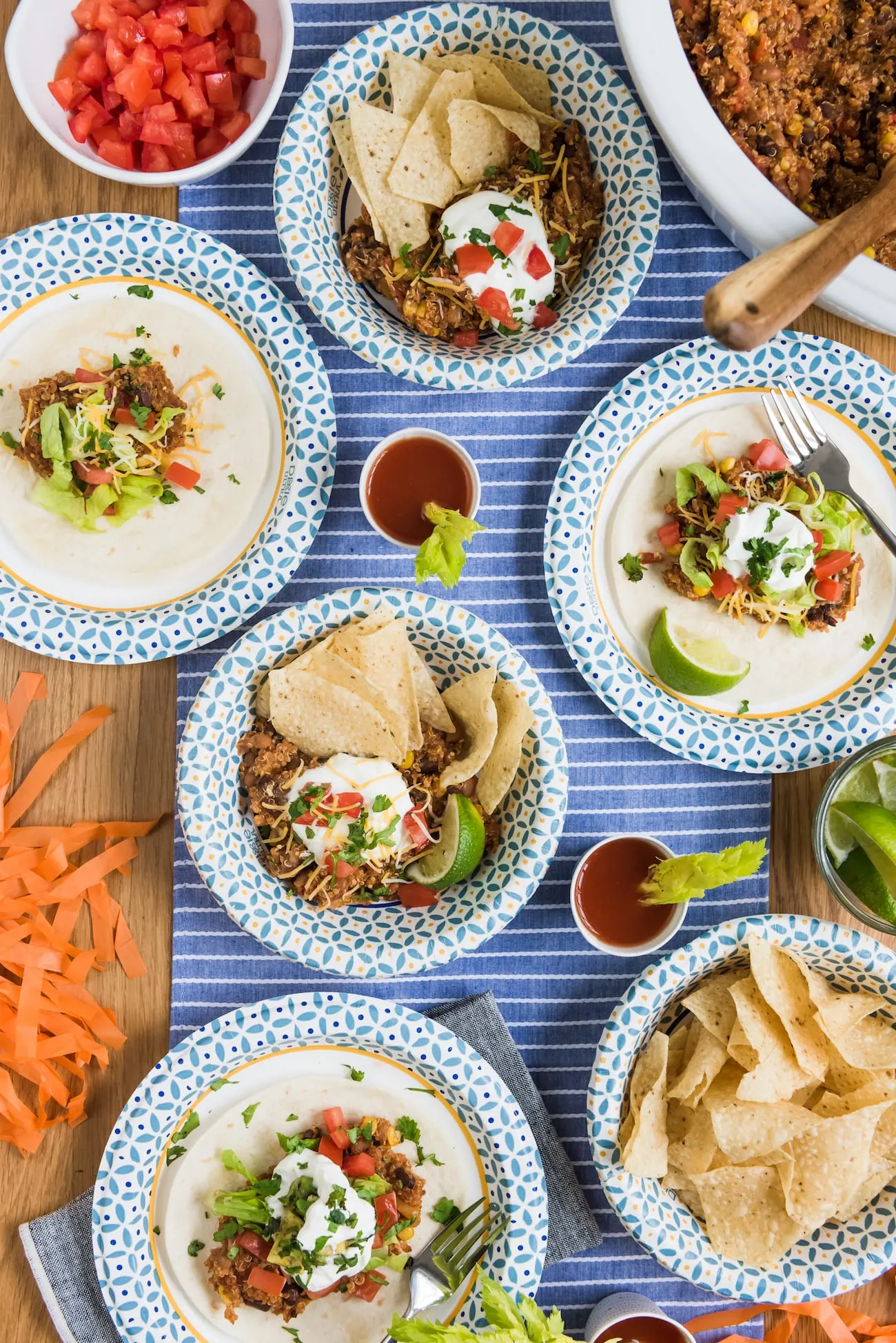 It's no secret that I love a good game day tailgate party! Bringing people together to share in the spirit of camaraderie while munching on good food and watching the game is never going to get old to me. Want to make your party prep super simple? Host your tailgate party as a slow cooker challenge! Today I've teamed up with Dixie® to share my tips for just how to do that and my recipe for the best slow cooker tacos perfect for your next game day get together.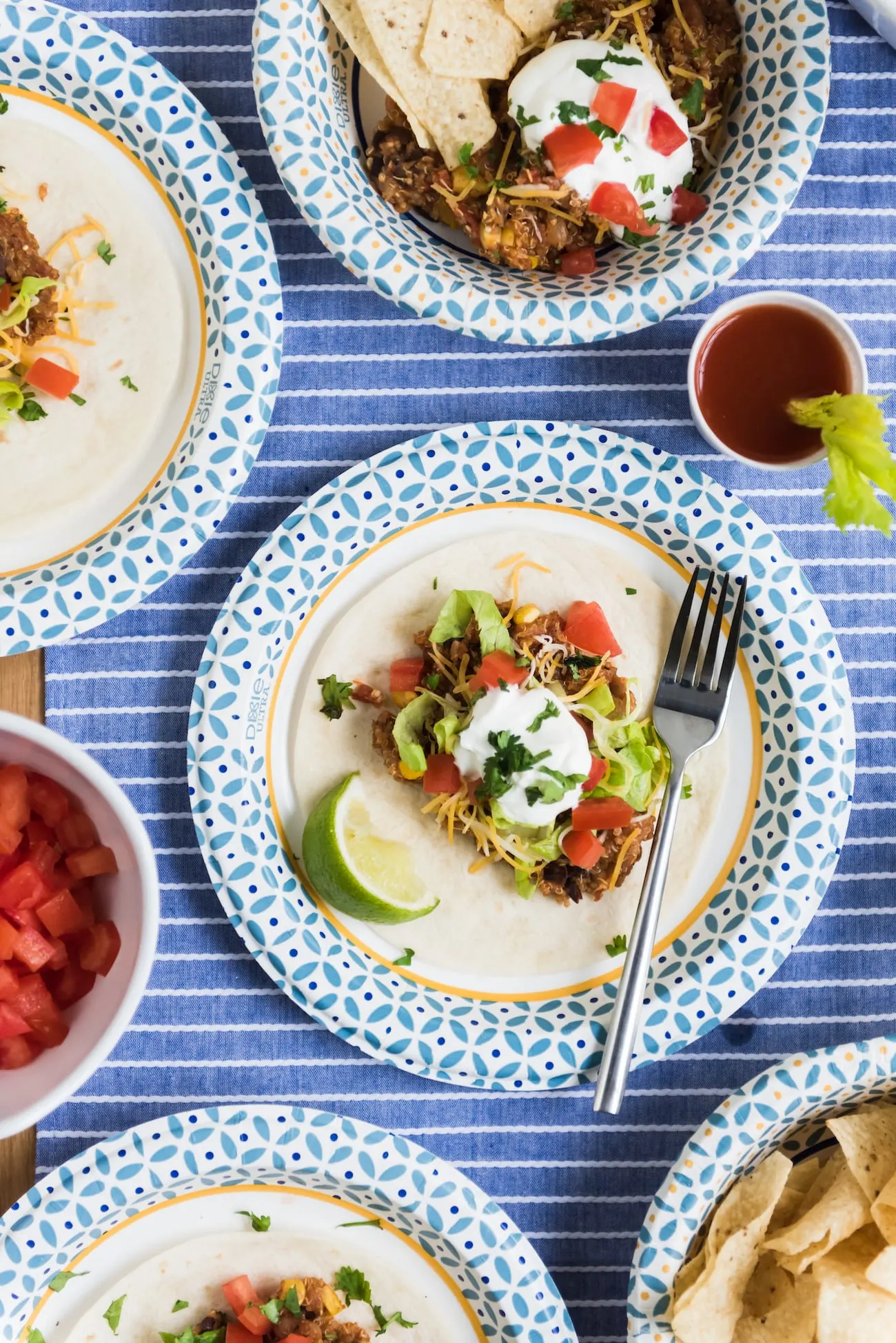 The premises behind hosting the game as a slow cooker challenge is quite simple! For starters, you get to cut down on your own prep and the time you have to spend in the kitchen before everyone arrives. Score!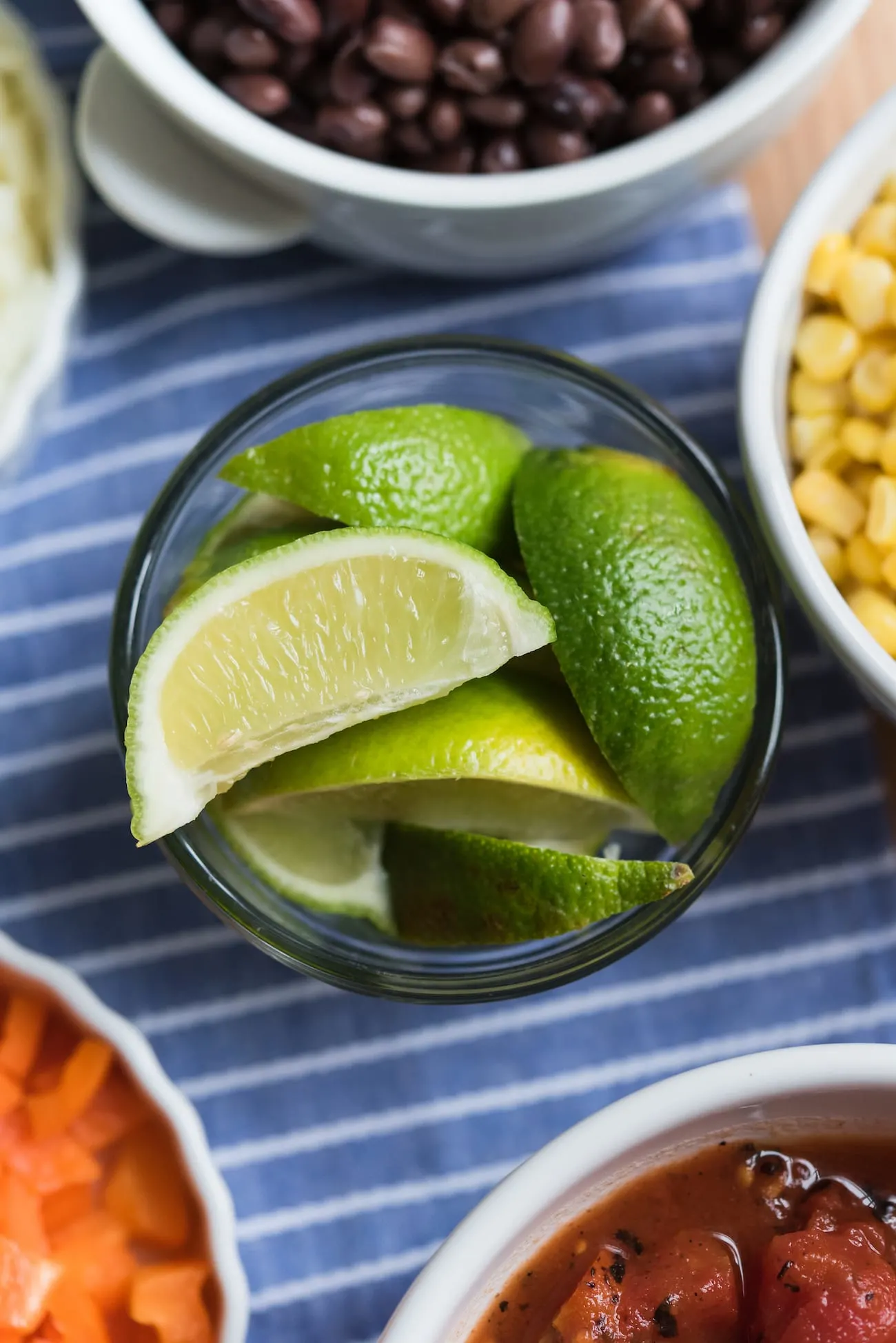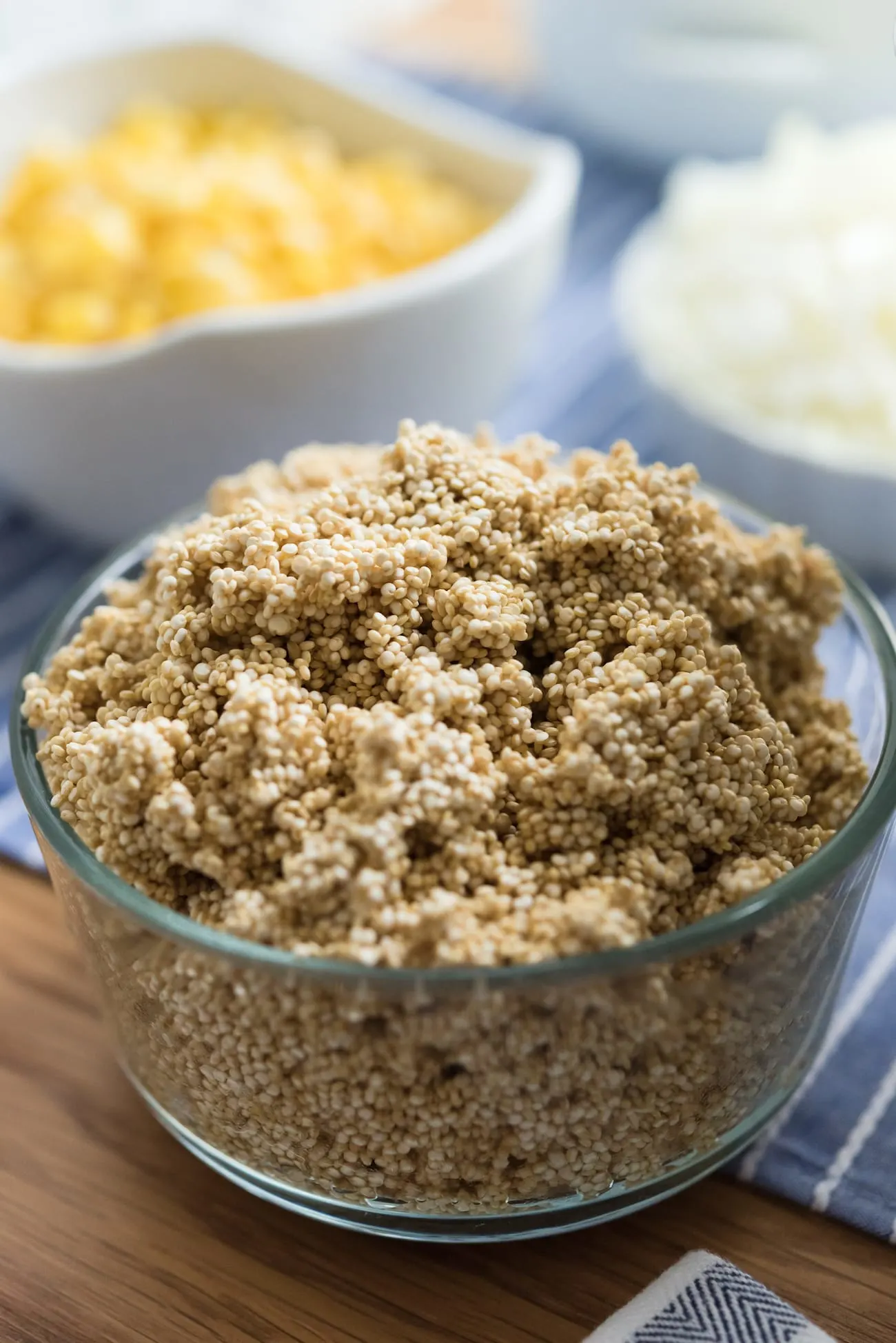 Second, most sports fans love a little bit of competition so asking everyone to bring a slow cooker full of their best recipe to be voted on just ups the ante. Think of it as the easiest potluck party ever, complete with a little friendly showdown. Serve everything with Dixie Ultra® Plates and bowls so clean up is a breeze!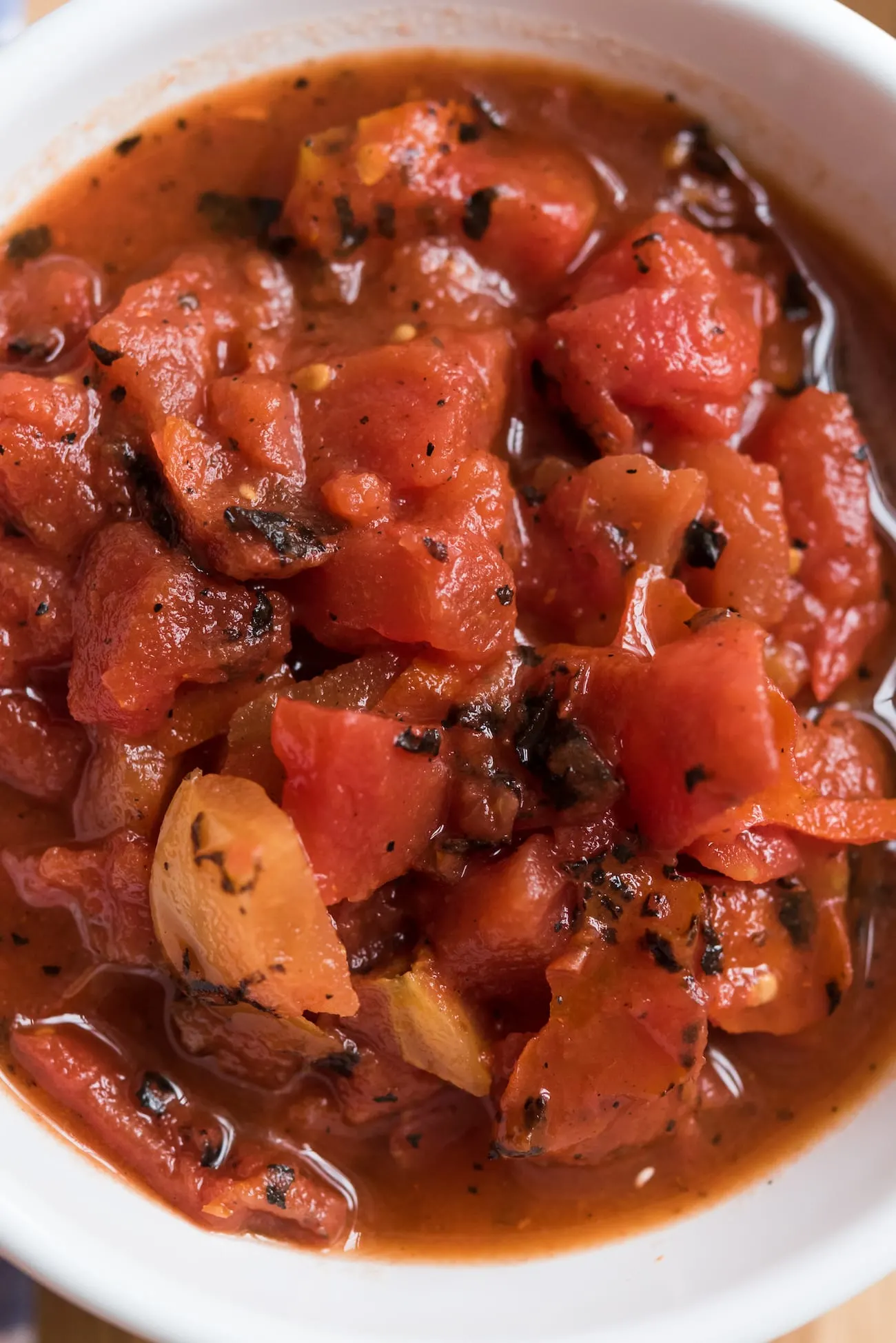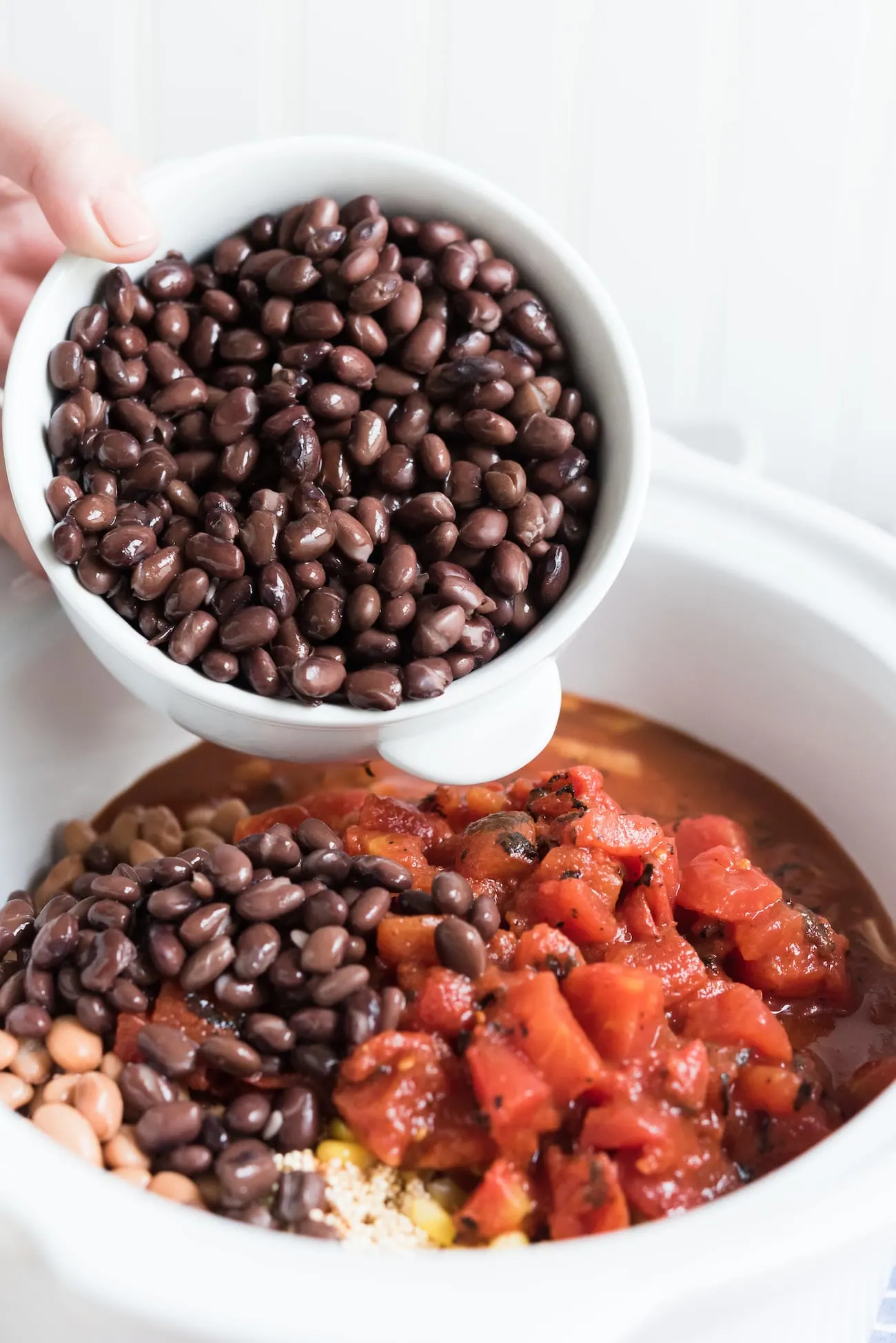 I love that Dixie Ultra® Plates and bowls are super sturdy, holding loads of food without getting that wilty, soggy paper plate thing going on that can happen with other paper products. Because I'm entirely a visually driven person, I equally love that Dixie Ultra® Plates and bowls come printed in the best colors and patterns, making it really easy to coordinate them with your party decor. It's such an easy way to host a party, especially a tailgate party where everyone will be nibbling and going back for seconds and thirds throughout the game. Ain't nobody got time to wash all those dishes, friends!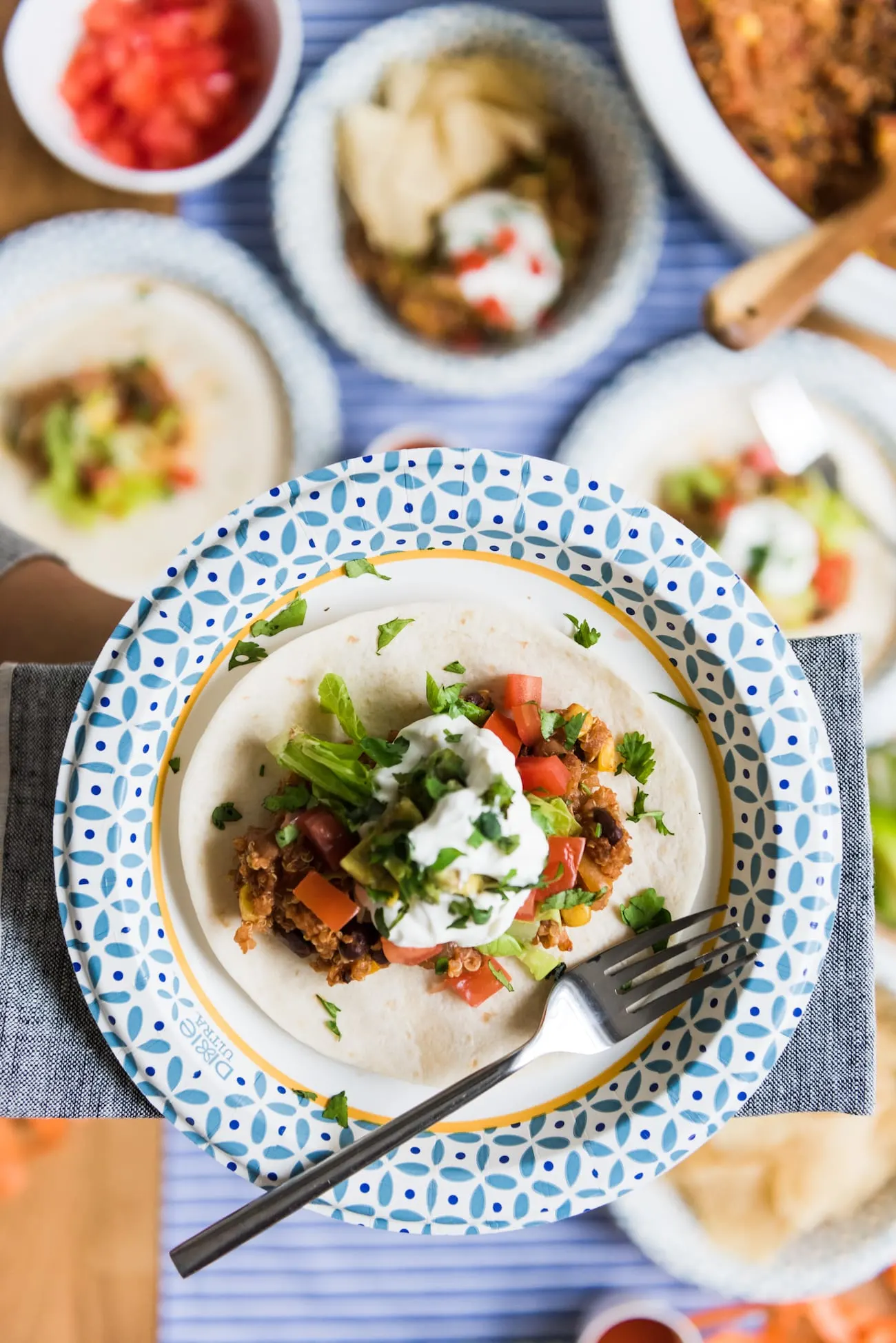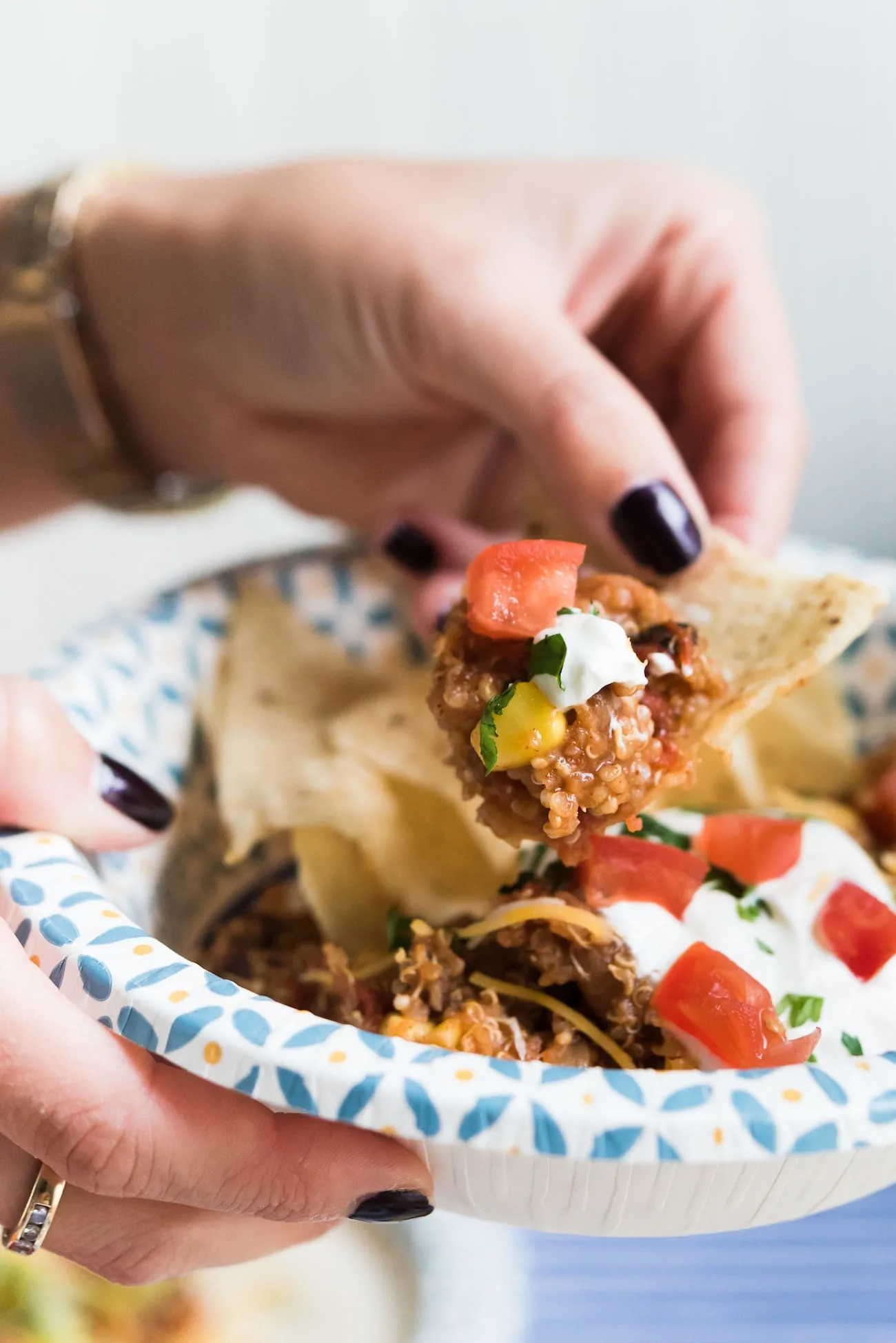 So. How does the slow cooker challenge work? Simple! Set up a long table or counter where everyone can plug in their concoction. Use little cards or sticky notes to label each dish with a number, then have a stack of ballots and pencils so guests can write down the letter corresponding to their favorite dish. Whoever has the most votes wins!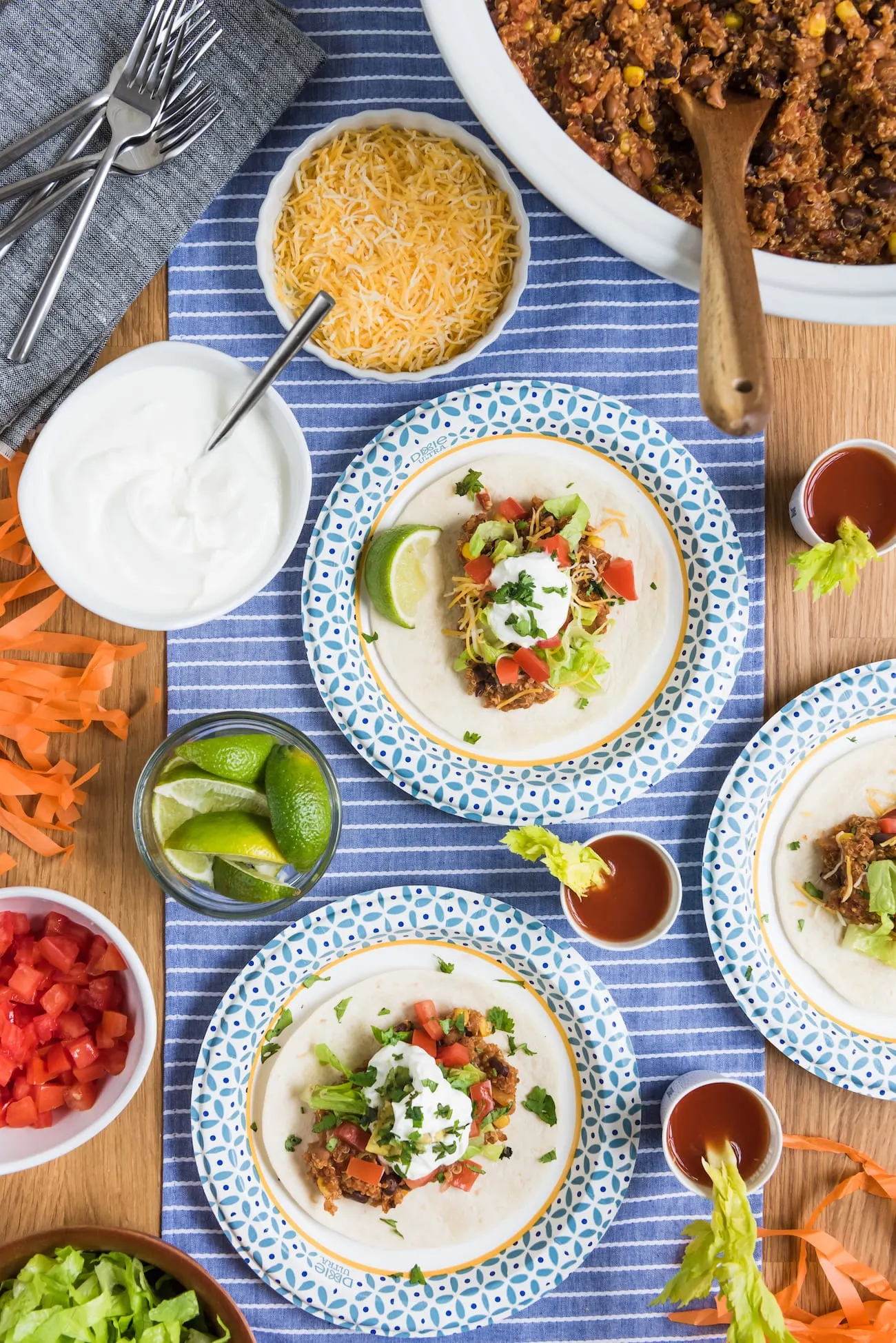 If you want to win? You should definitely consider making my super easy slow cooker tacos, which incidentally also taste delicious when eaten with tortilla chips. Serve everything with tiny little Bloody Mary shooters in mini Dixie® cups and you've got a world class tailgate party waiting to happen!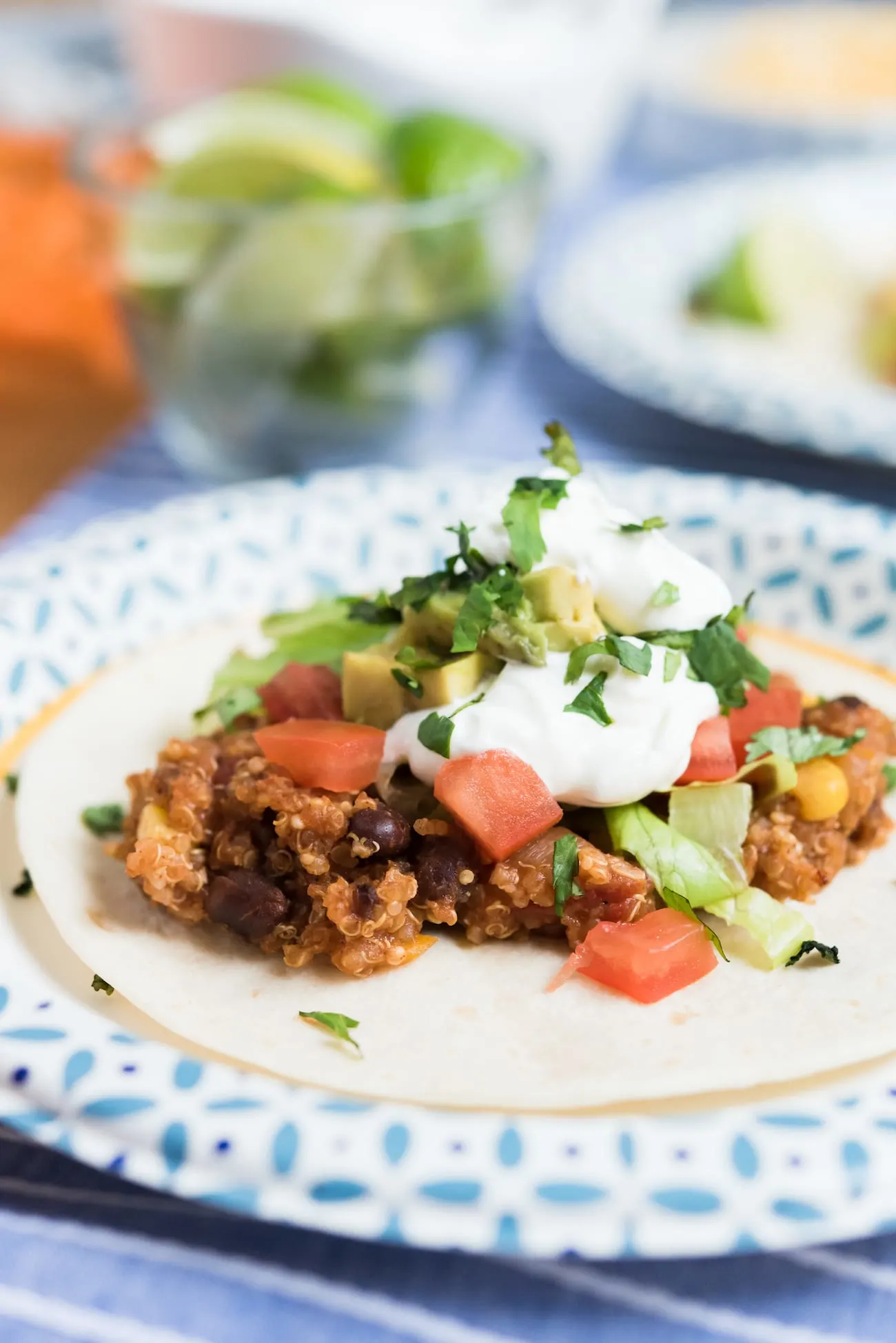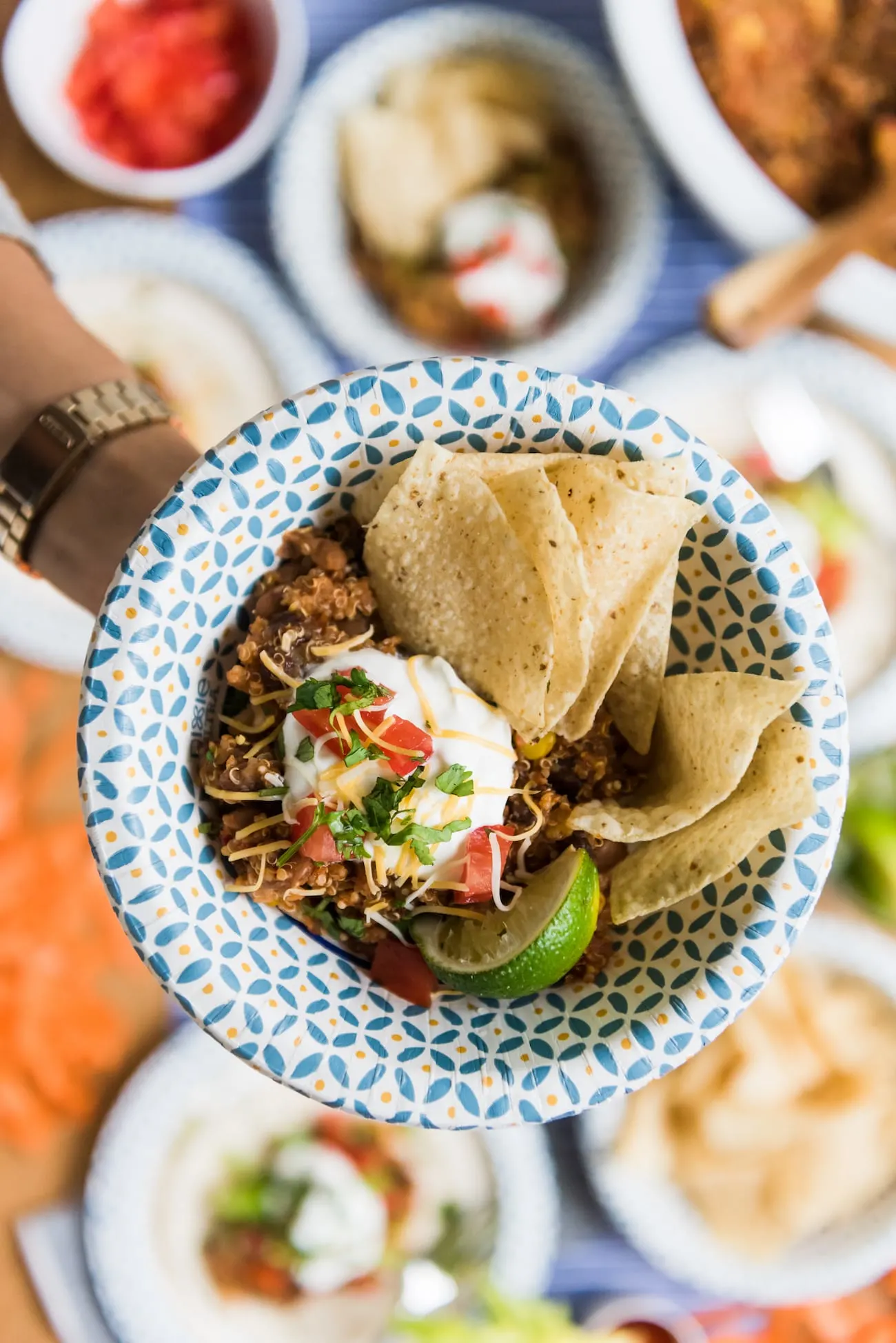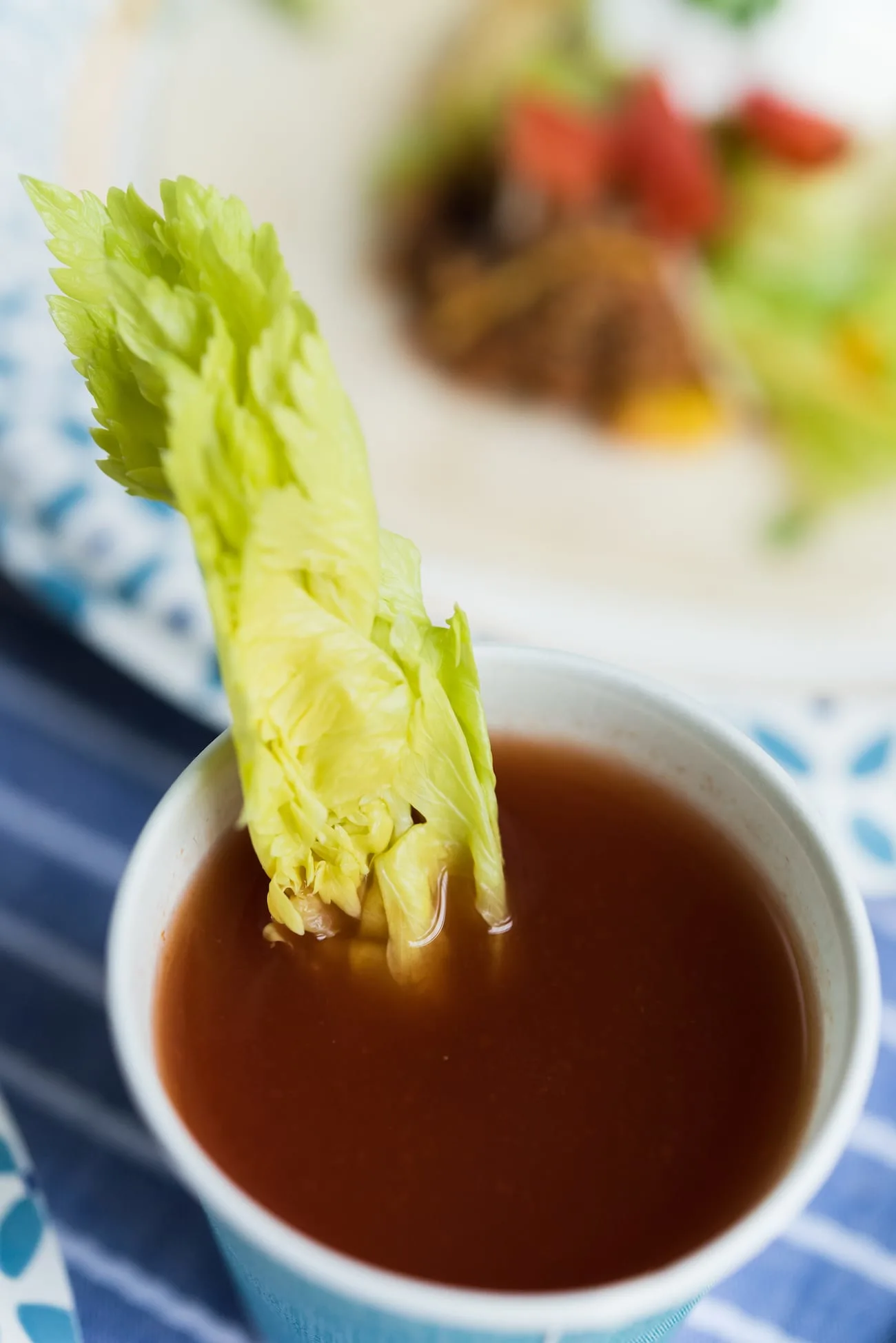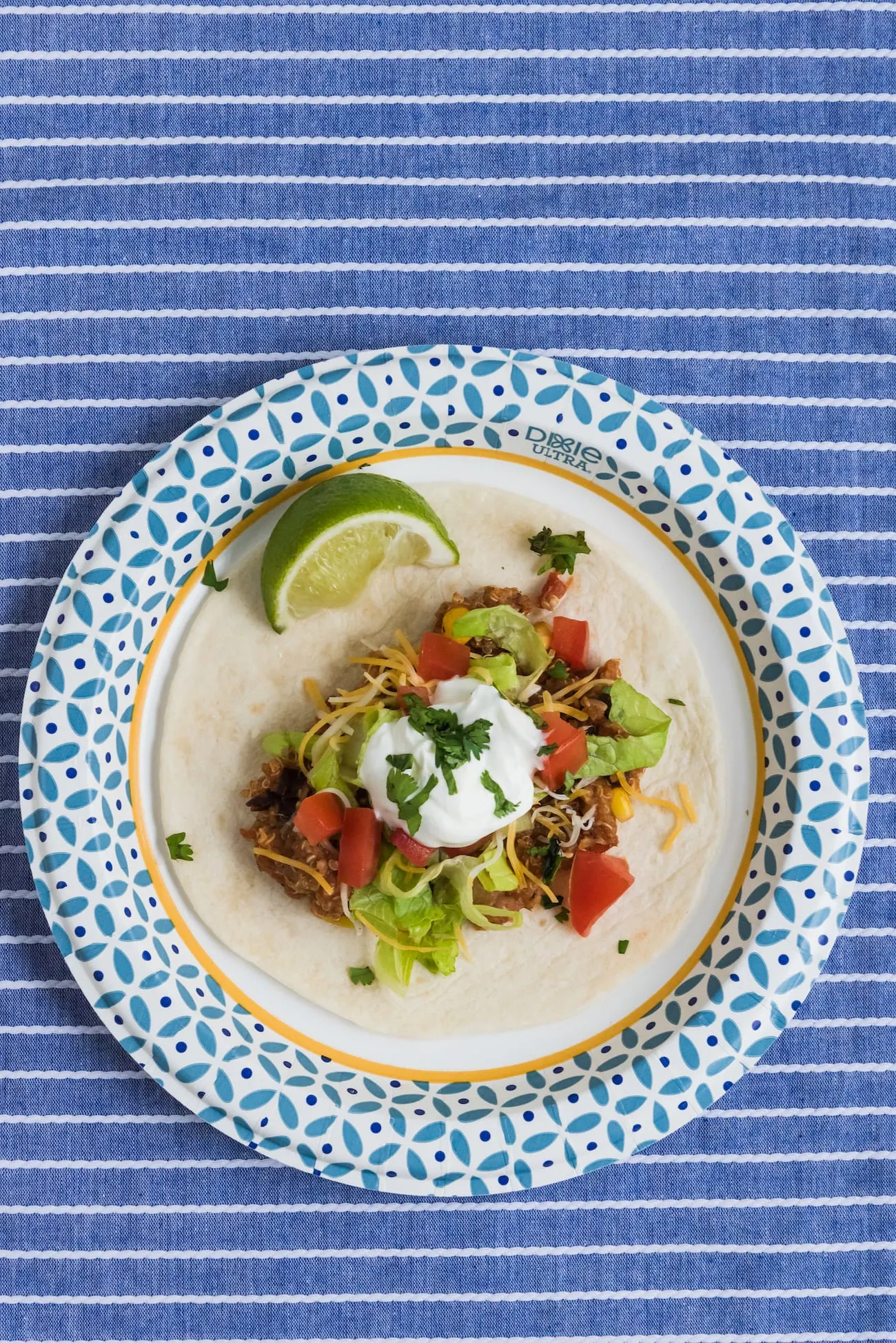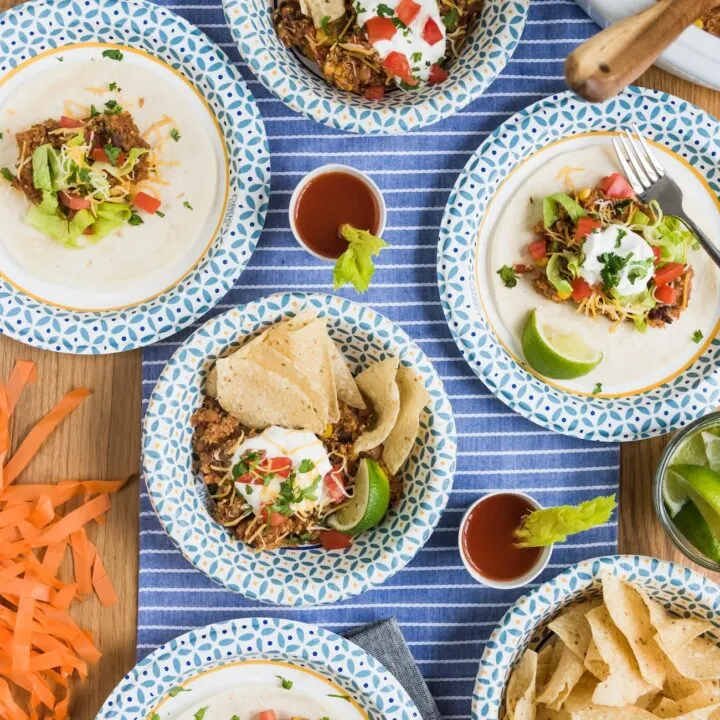 The Best Slow Cooker Tacos
Prep Time: 5 minutes

Cook Time: 3 minutes

Total Time: 8 minutes

Delicious slow cooker tacos are an awesome game day recipe, but also make for the best, easy weeknight dinner!
Ingredients
(2) 15 oz cans fire roasted tomatoes
(2) 15 oz cans pinto beans, drained and rinsed
(2) 15 oz cans black beans, drained rinsed
(2) 10 oz cans mild red enchilada sauce
2 cups uncooked, rinsed quinoa
2 cups frozen corn
1 bell pepper, diced (I prefer red, orange or yellow)
1 medium onion, diced
Instructions
Add all ingredients to a slow cooker
Mix well to combine
Cook on high heat for three hours, stirring occasionally
Serve with taco shells, sour cream, lettuce, tomatoes, cheese, lime wedges and tortilla chips
[Art direction, recipe + styling by Cyd Converse | Photos by Alice G. Patterson.]
This post was sponsored by Dixie®. I received compensation for this post, but all opinions are my own. Read more about our editorial policies.