This post was sponsored by Dixie®. Thank you for supporting
the sponsors that help make The Sweetest Occasion possible!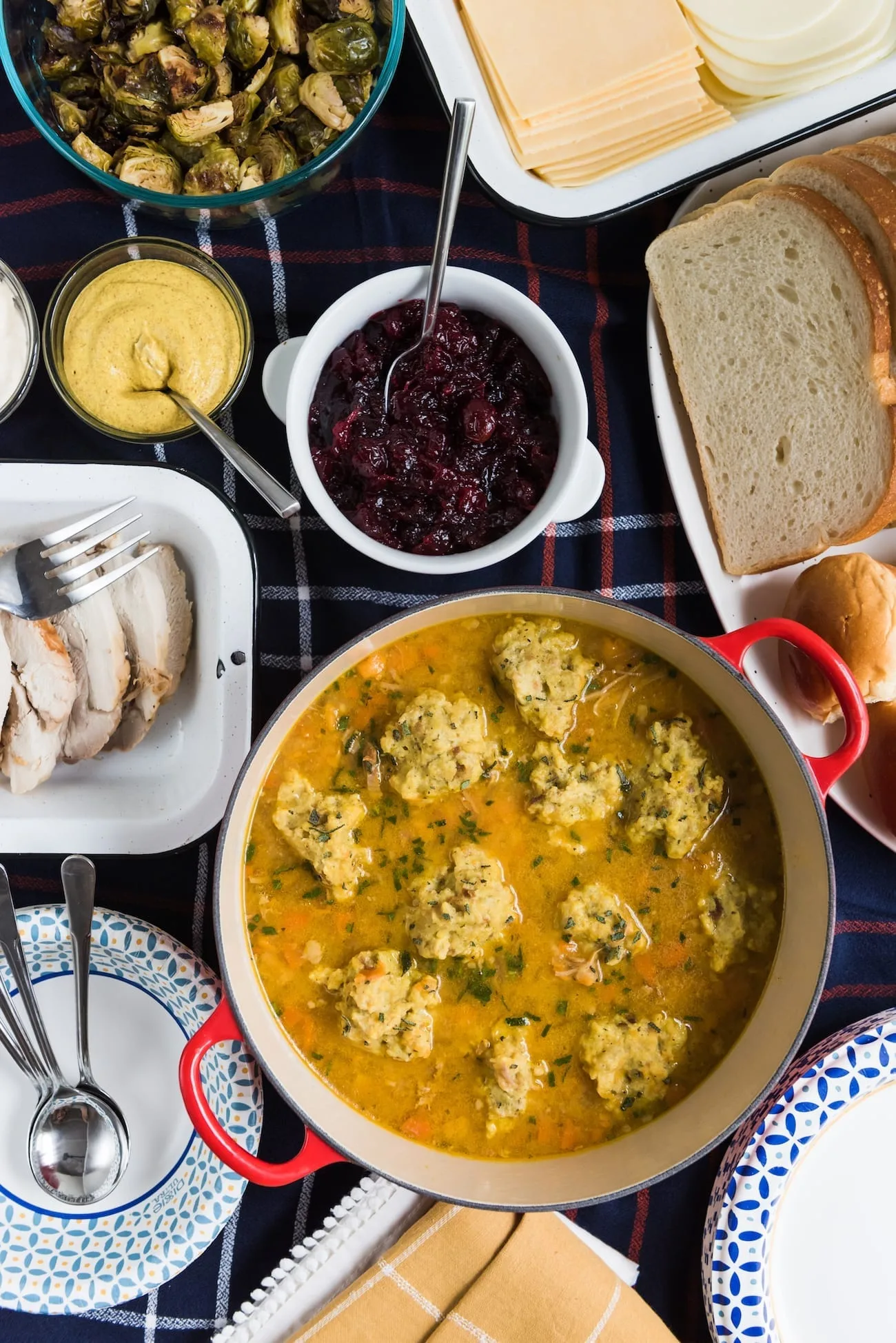 We host Thanksgiving every year at our home and it's something Bob and I both look forward to all year. Keeping the Thanksgiving celebration going all weekend is one of my favorite ways to spend Thanksgiving weekend as we transition into the holiday season! It's my favorite time of year and filling the house with friends all weekend long makes my soul happy. So today we're talking Thanksgiving leftovers! Namely, how to use them up along with how to host your friends for a day after Thanksgiving party featuring a menu starring all your favorite leftovers. Today I've teamed up with Dixie® to share my seriously epic leftover stuffing dumplings and how you can turn your Thanksgiving weekend into a weekend-long holiday extravaganza!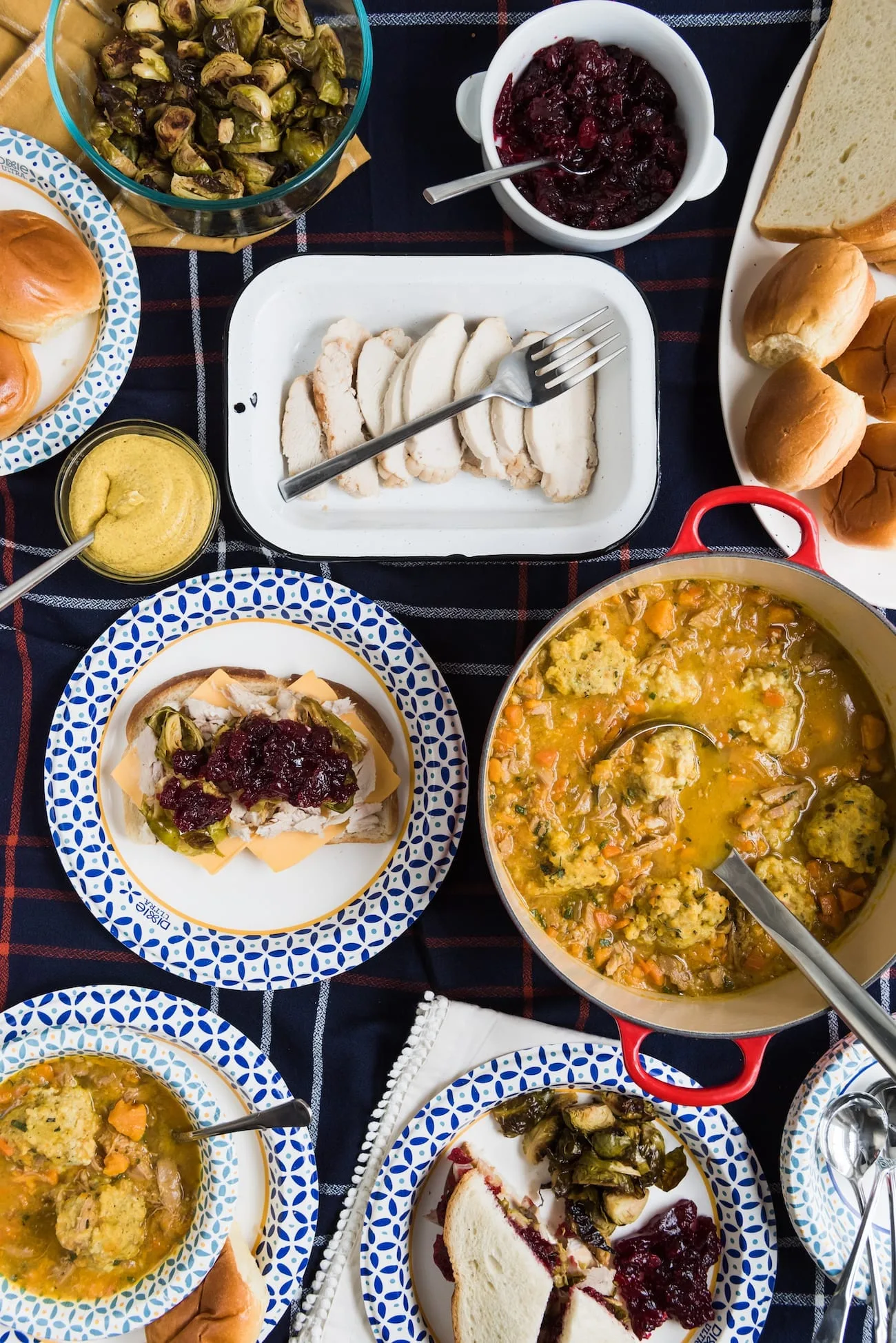 Think of this as a play on the Friendsgiving trend, only instead of cooking a whole second dinner you use up all those leftovers from your Thanksgiving spread. Genius! You can easily create a turkey sandwich bar by setting out leftover cuts of turkey, a selection of cheeses, breads and condiments. Did you know that cranberry and roasted Brussels sprouts make the perfect additions to a turkey sandwich? Because they do! For decor, pull from the pieces you used for your Thanksgiving table, but mix in Dixie Ultra® plates and bowls to do the heavy lifting in the serving department. You shouldn't have to wash all those dishes twice!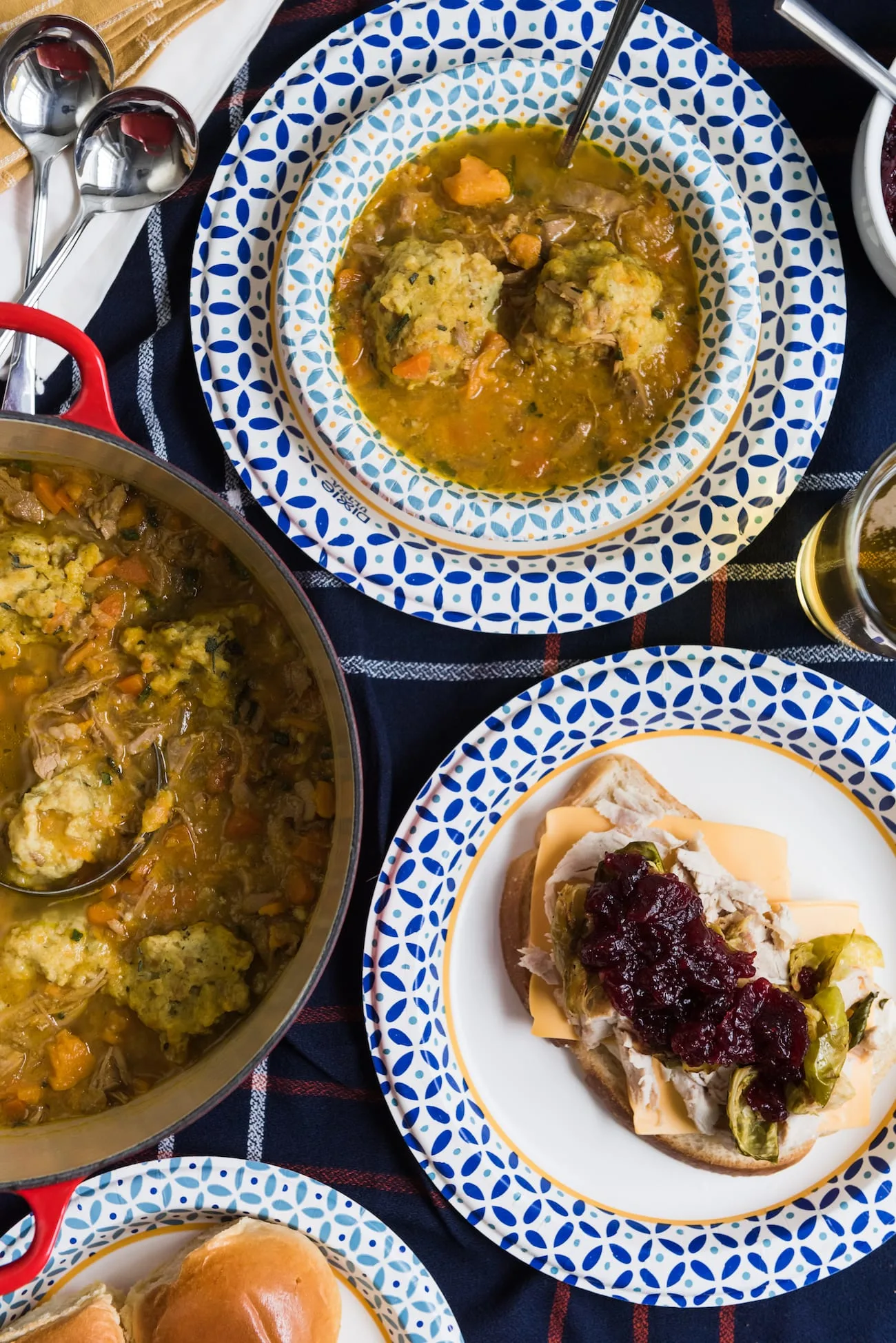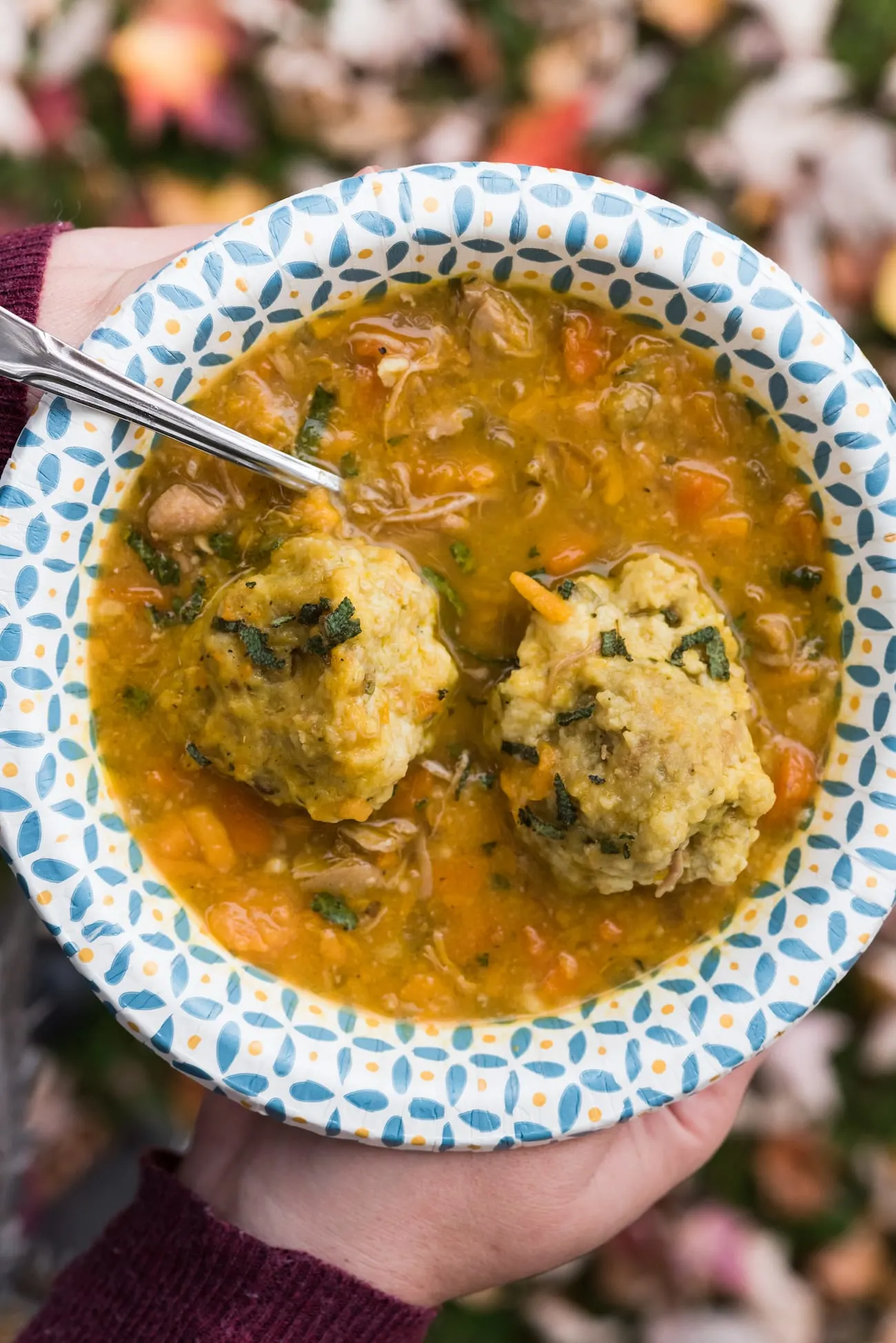 If you follow my Instagram Stories, you probably know that my husband loves having backyard bonfires. Spending chilly fall afternoons and evenings huddled around the fire pit, especially over a long holiday weekend, is pretty common for us and our friends, which is part of why I love Dixie Ultra® Plates and bowls. You can scoop up a bowl of soup and dumplings and rest assured that your bowl isn't going to fall apart on your walk to the backyard! Dixie Ultra® Plates and bowls can hold a ton of food without getting soggy so heavy Thanksgiving leftovers are no match for their sturdiness. I also love how pretty they are, making it easy to simplify your hostess gig without scrimping on style.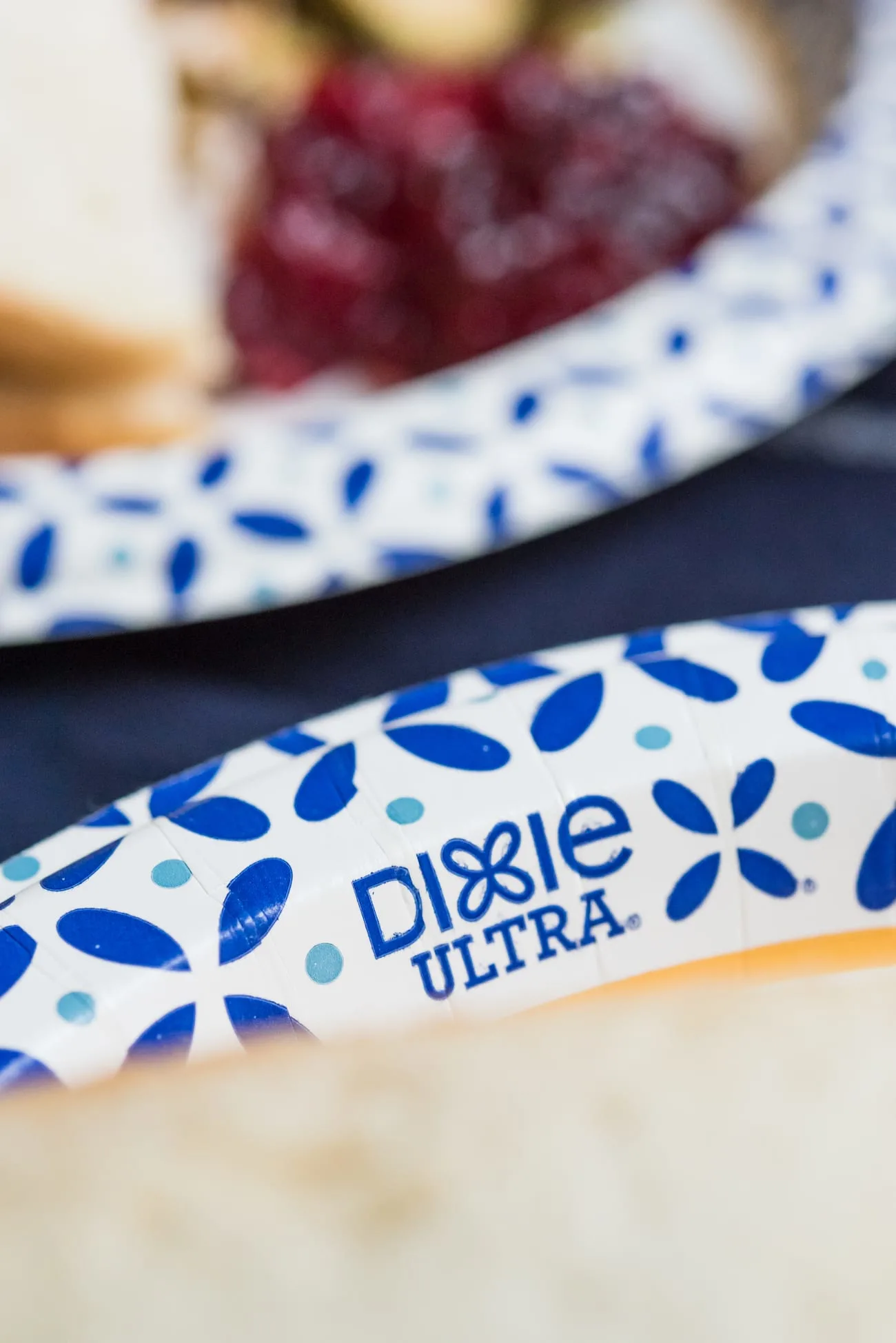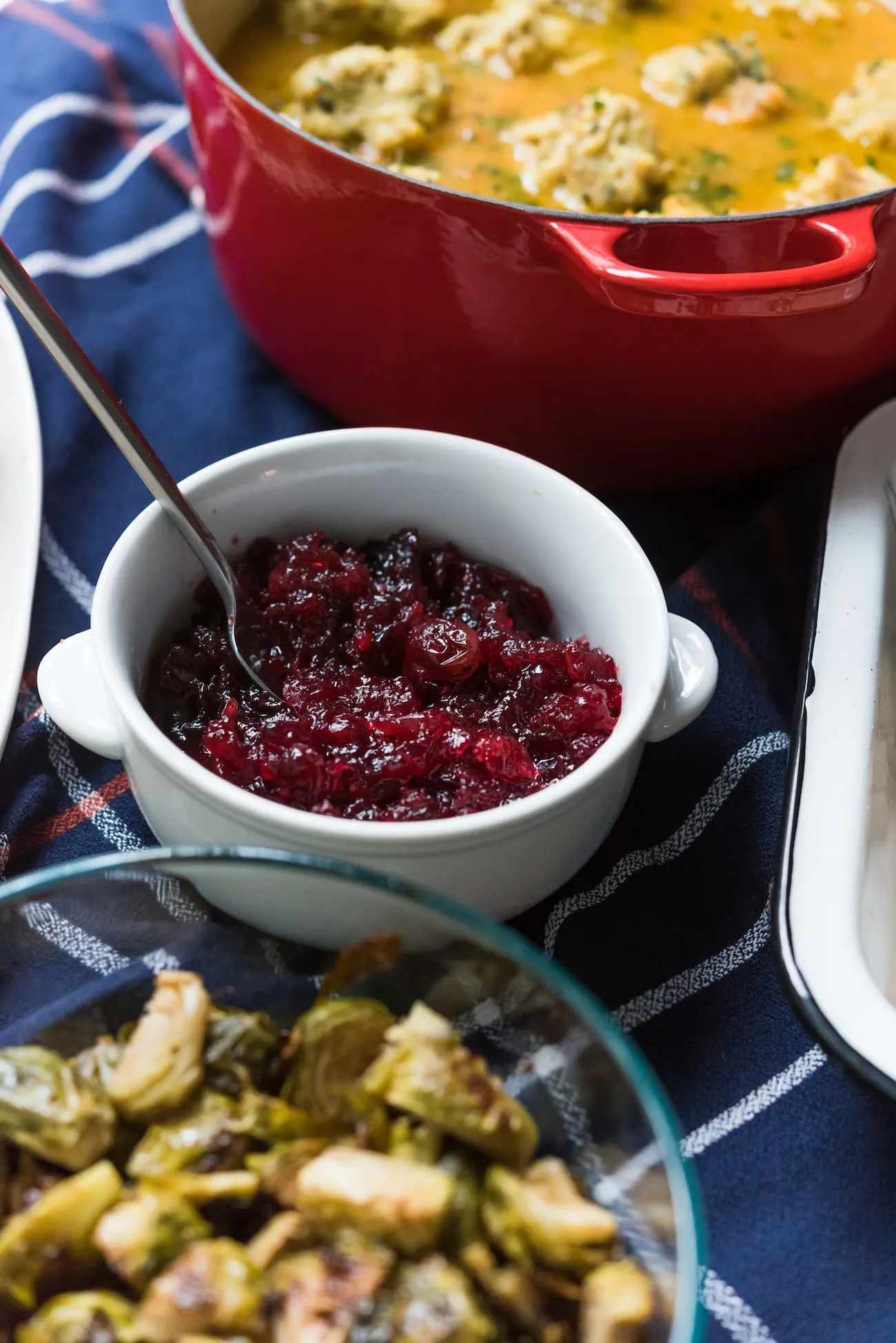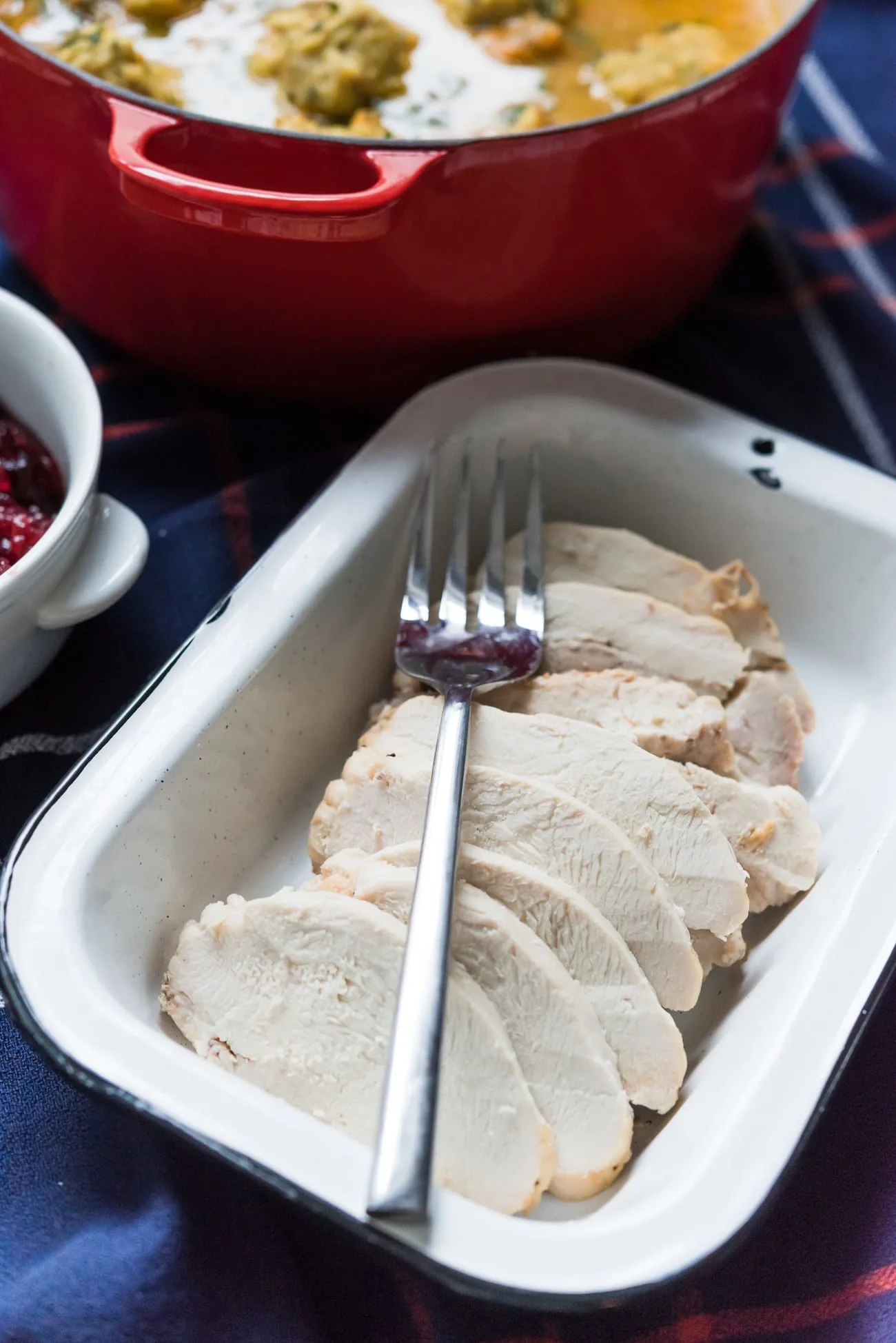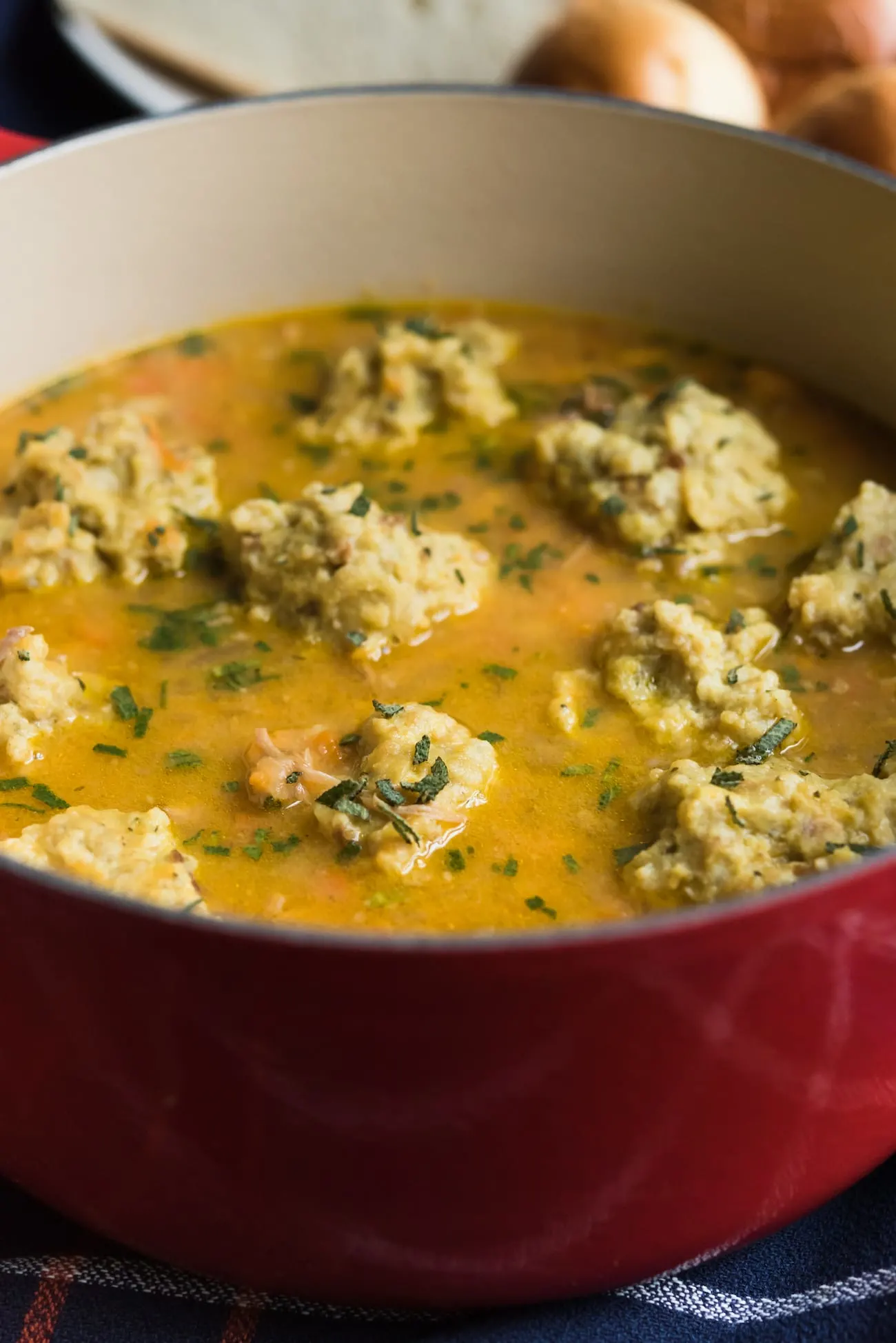 Hosting a leftovers-based dinner party is basically as easy as it gets! In addition to your leftover turkey sandwich bar, a big pot of turkey soup with leftover stuffing dumplings will seriously leave you wanting to make stuffing again just for the leftovers. (Keep scrolling for the recipe!) Friends can bring their reinvented leftovers too and set down a big bowl or platter for everyone to dig in. Personally I think the leftovers are the best part of Thanksgiving and I love how this makes it so easy to keep the holiday celebration going. Then cozy up around a fire pit or around a big stack of board games and you've got yourself a party!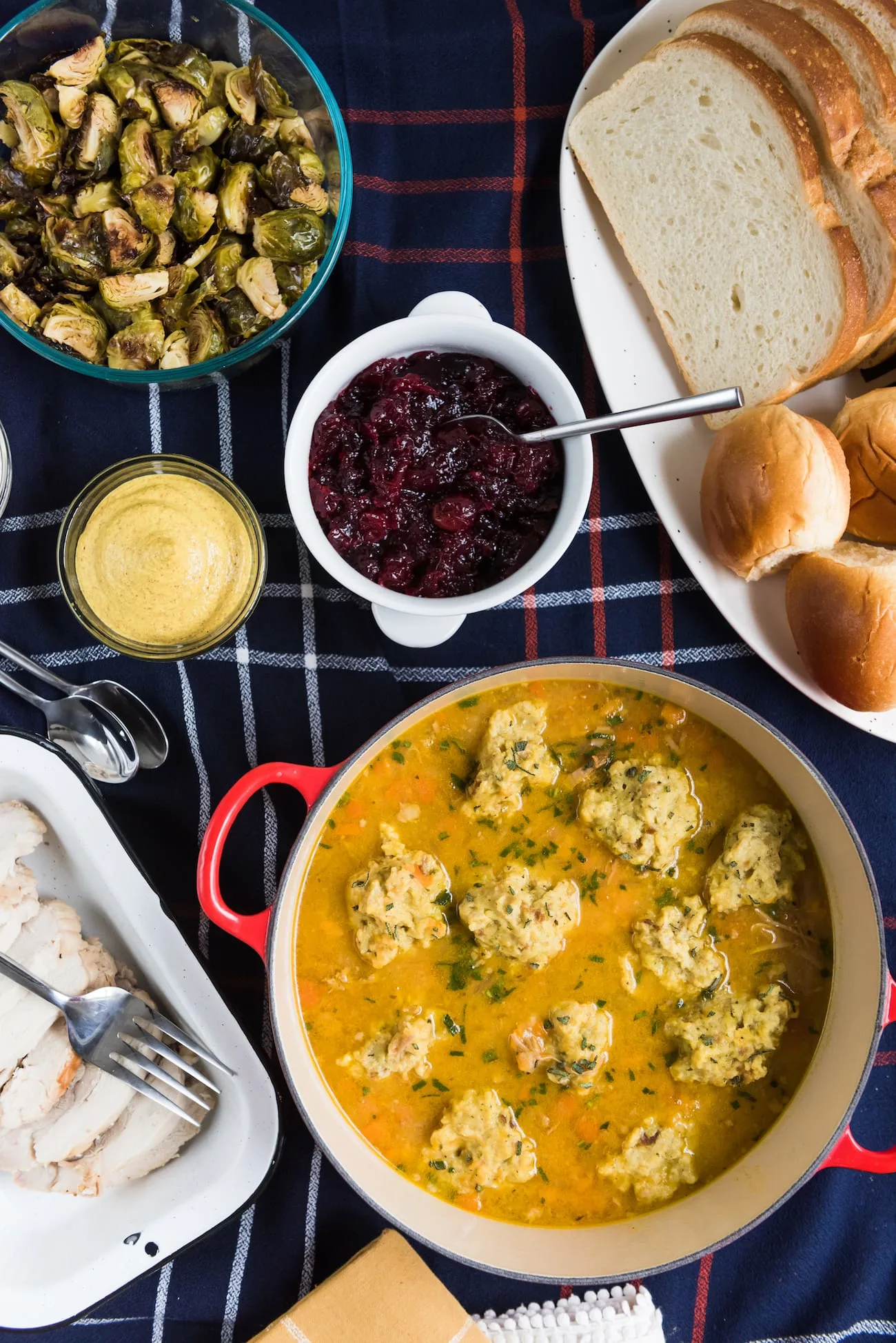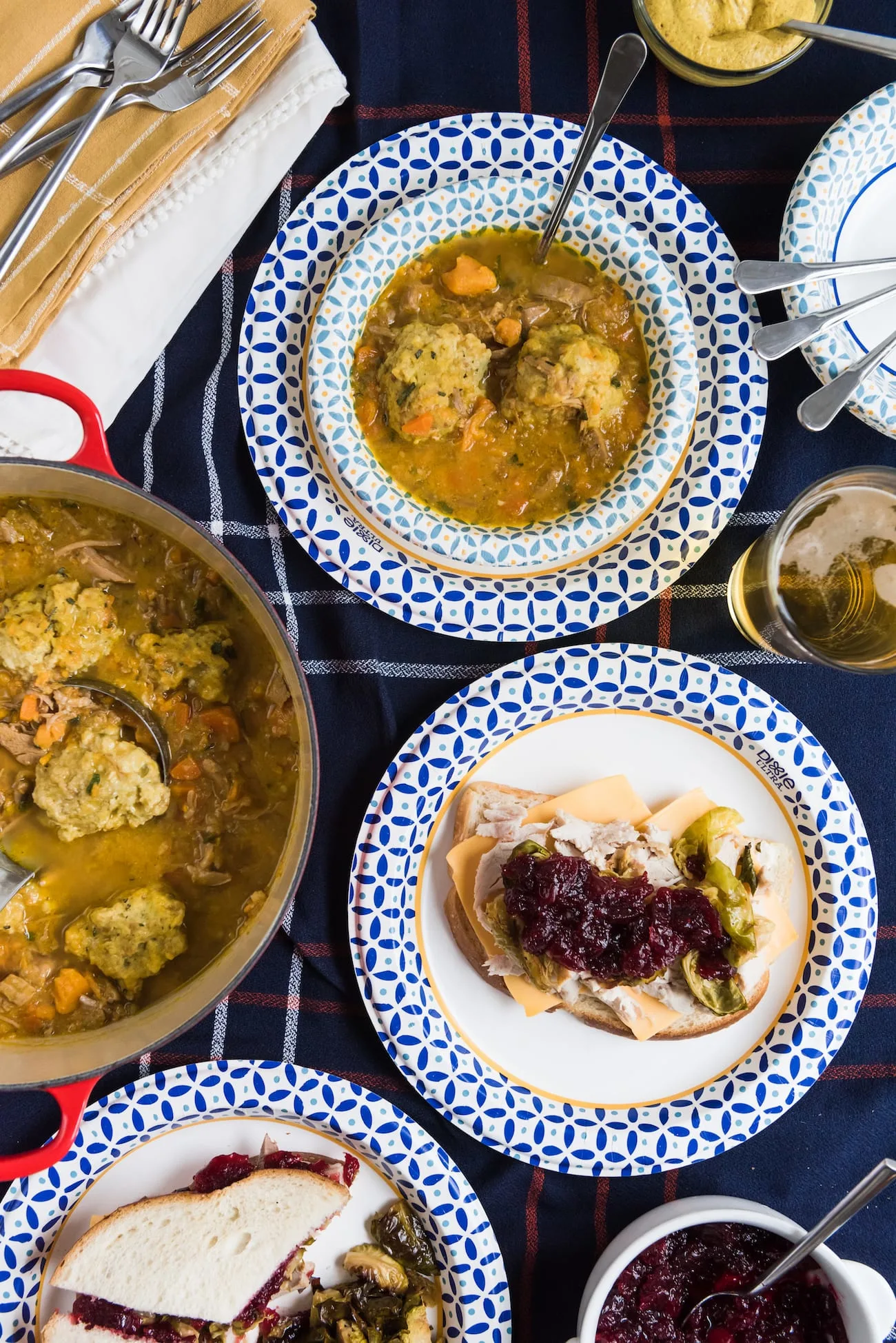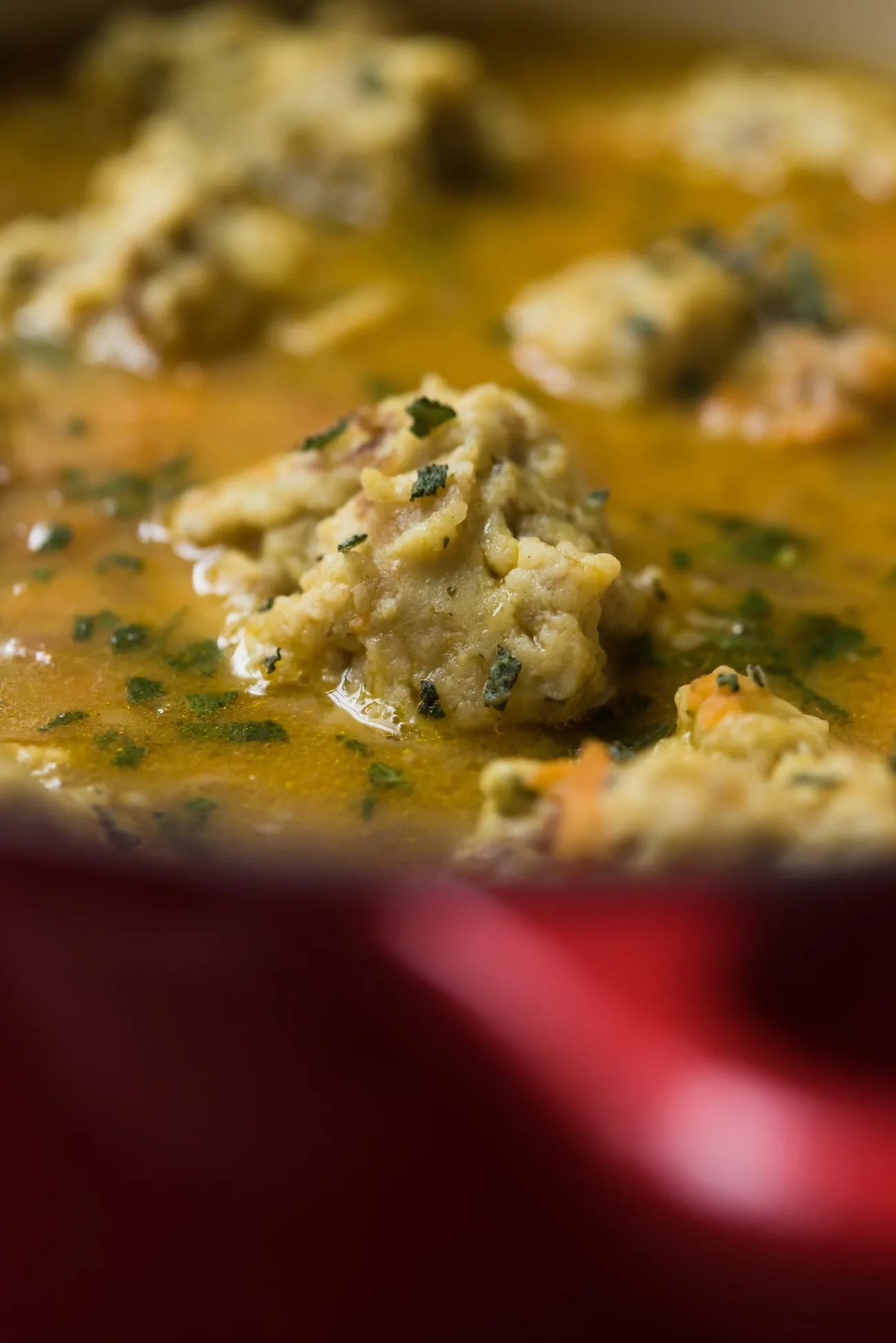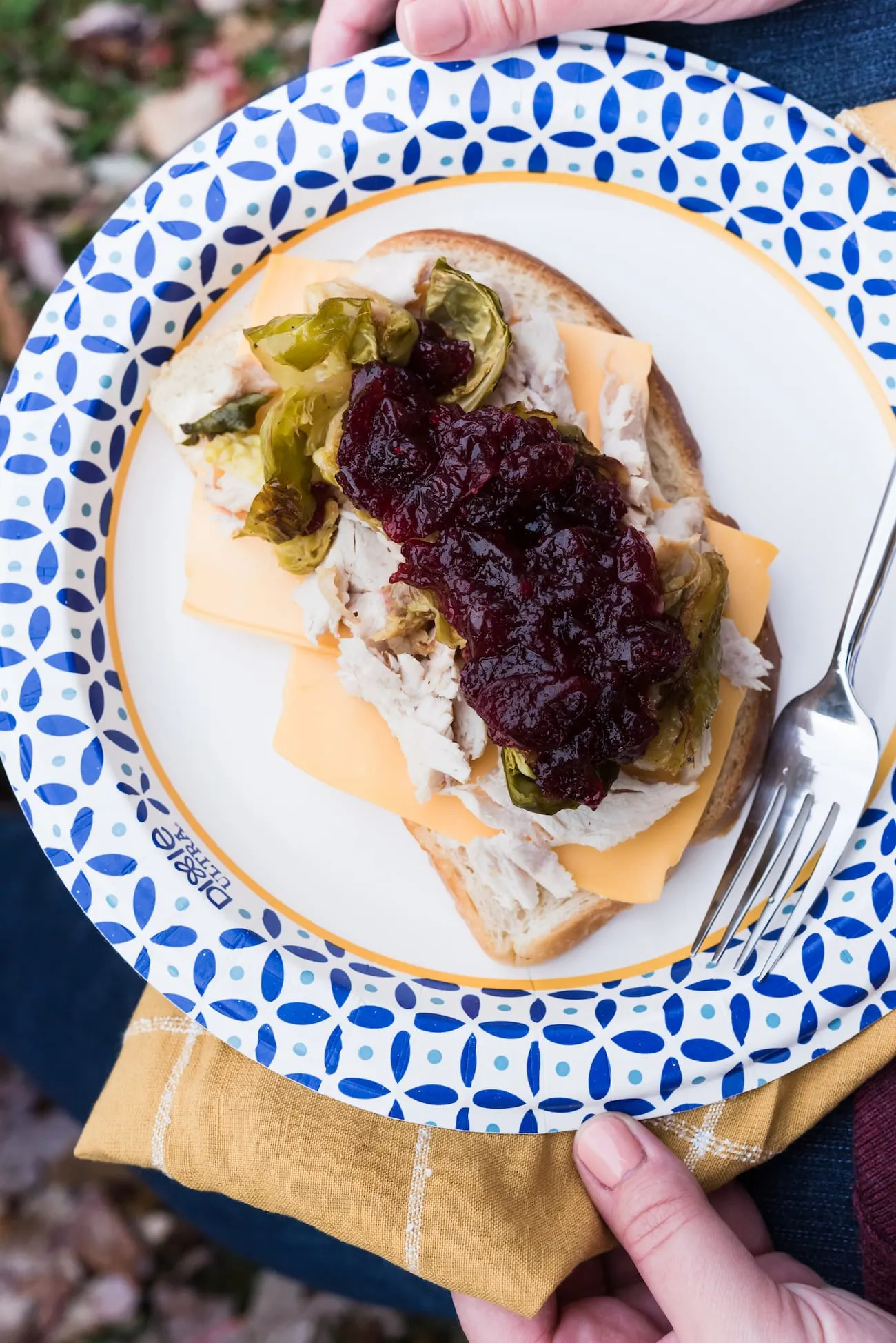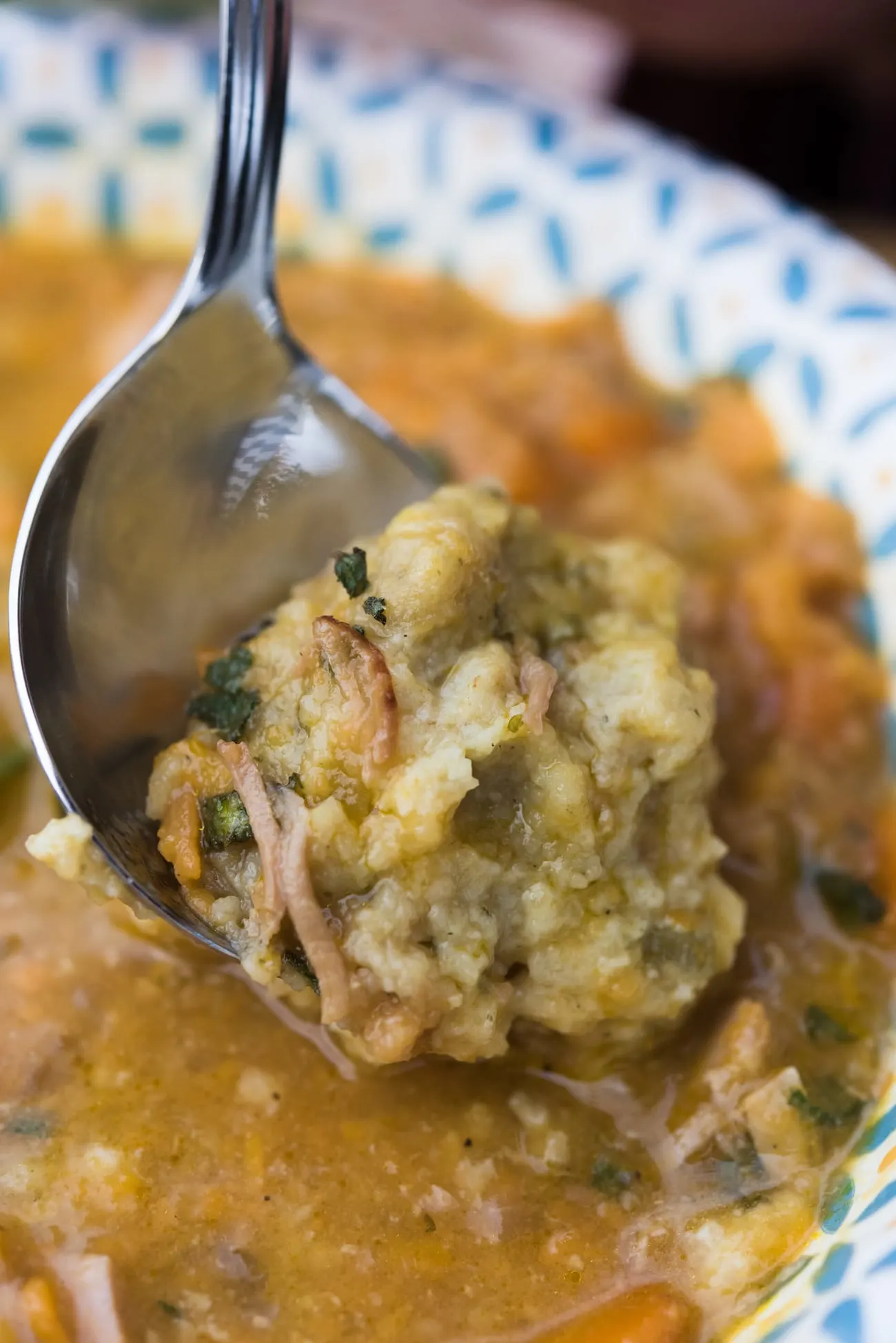 Leftover Stuffing Dumplings
Ingredients
4 cups leftover stuffing
4 large eggs
1 cup flour
Instructions
Add all ingredients to a large mixing bowl.
Use a rubber spatula or wooden spoon to combine, mixture will be slightly sticky
Depending on your stuffing, you may need to add extra flour in which case do so a little at a time
Form stuffing mixture into balls approximately 1-1/2" in diameter
Drop dumplings into a pot of hot turkey or vegetable soup, then cover
Simmer over medium to medium-high heat for 20 minutes, then serve
[Art direction, recipe + styling by Cyd Converse | Photos by
Alice G. Patterson
.]
This post was sponsored by Dixie®. I received compensation for this post, but all opinions are my own. Read more about our editorial policies.