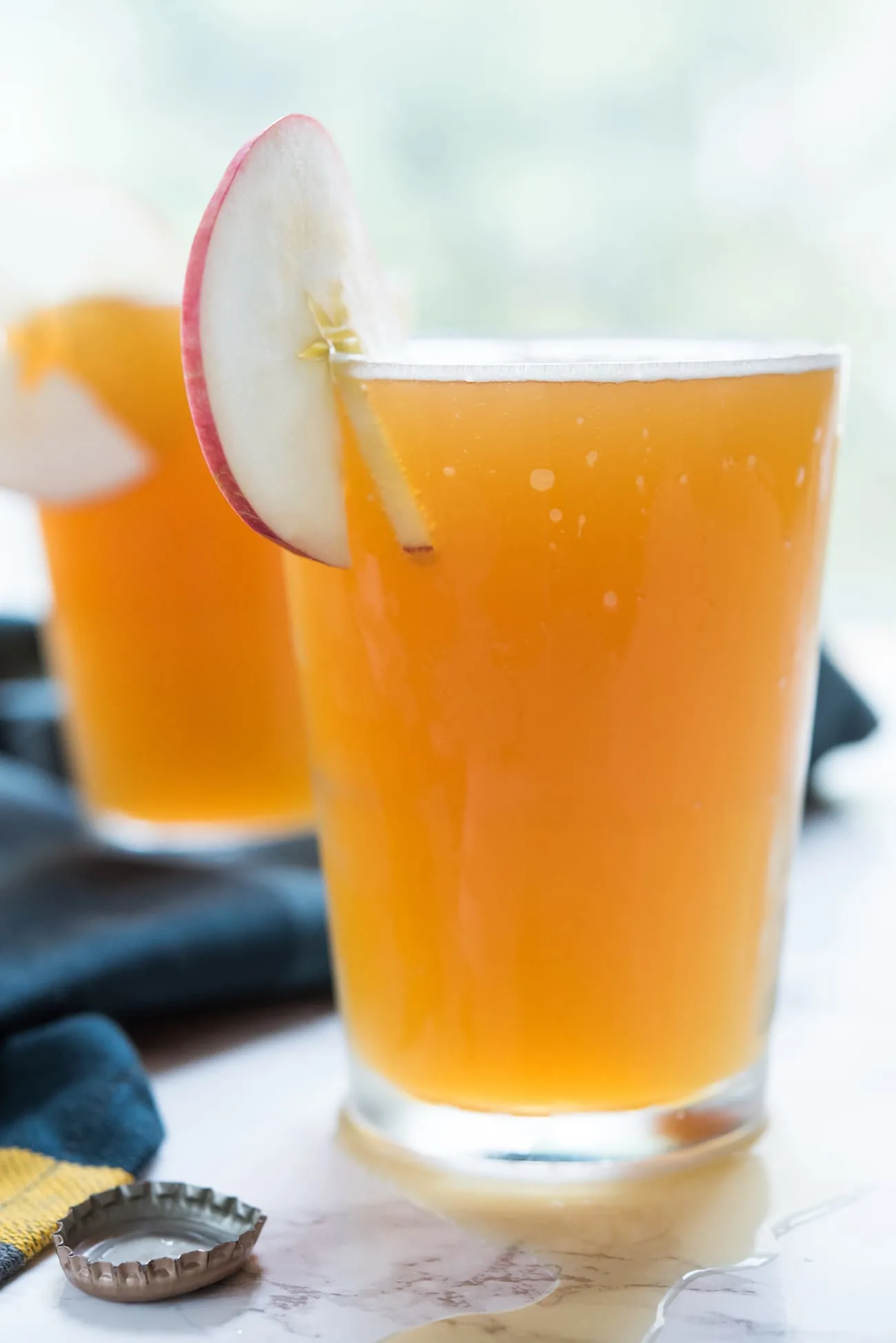 Fall is one of my favorite times of year, for all the obvious reasons. The foliage, the crispness to the air, trips to the apple orchard, homemade apple pies and, naturally, apple cider beermosas. A beermosa, if you're not aware, is kind of like a classic champagne mimosa, only you're using beer instead of champagne. I also like to add a dash of flavored vodka to really make it good. And, yes, they're as tasty as they sound. Here's how I make mine!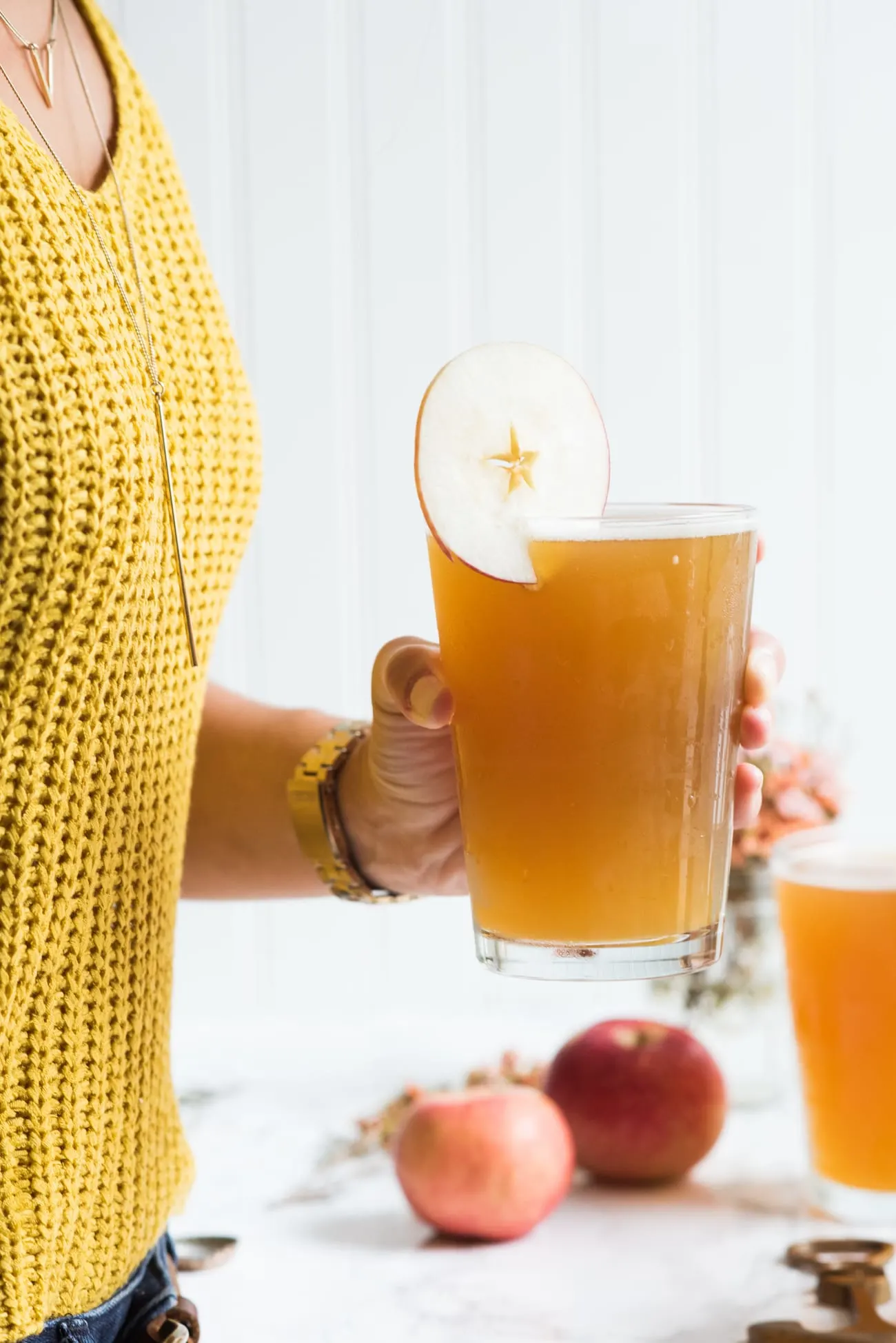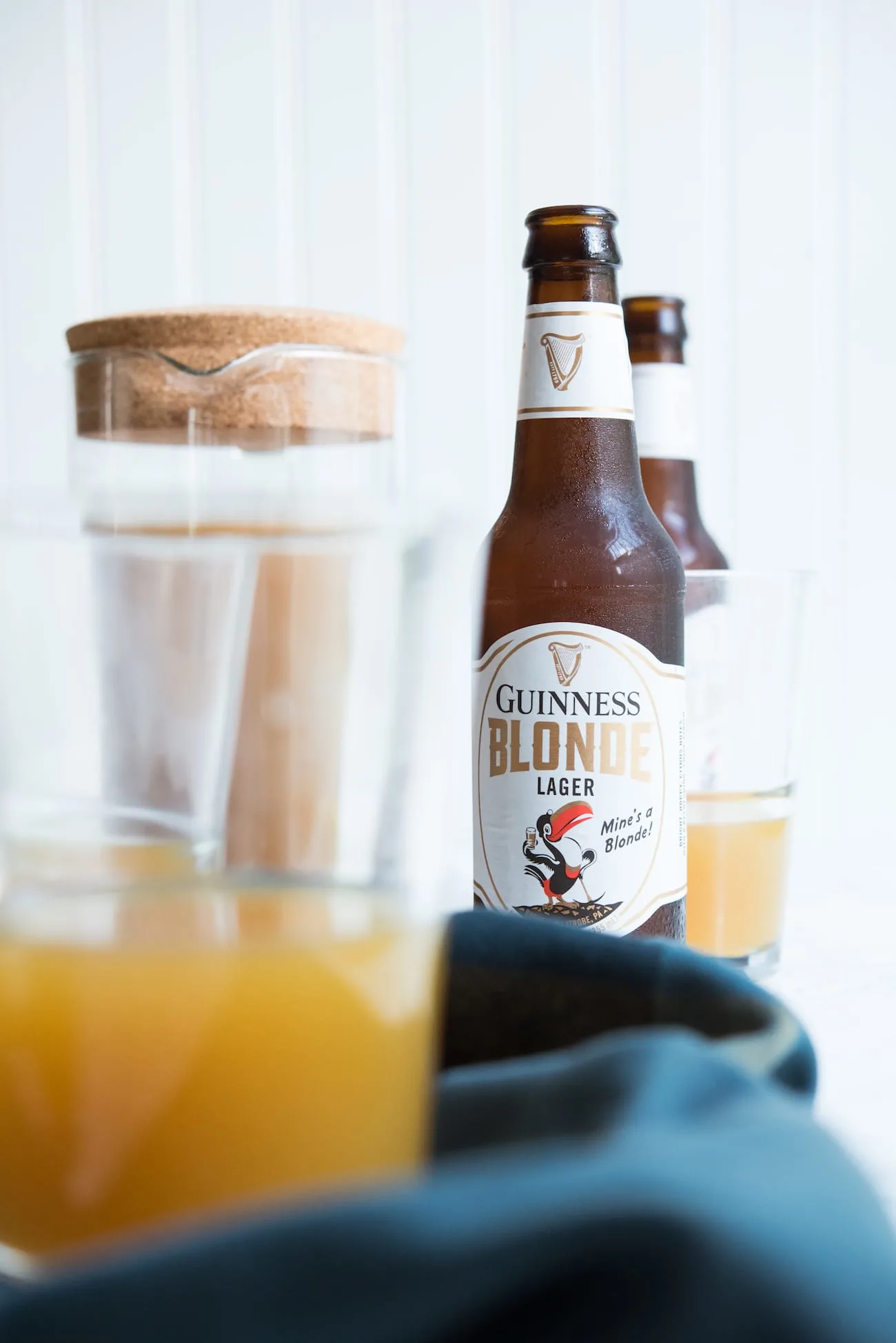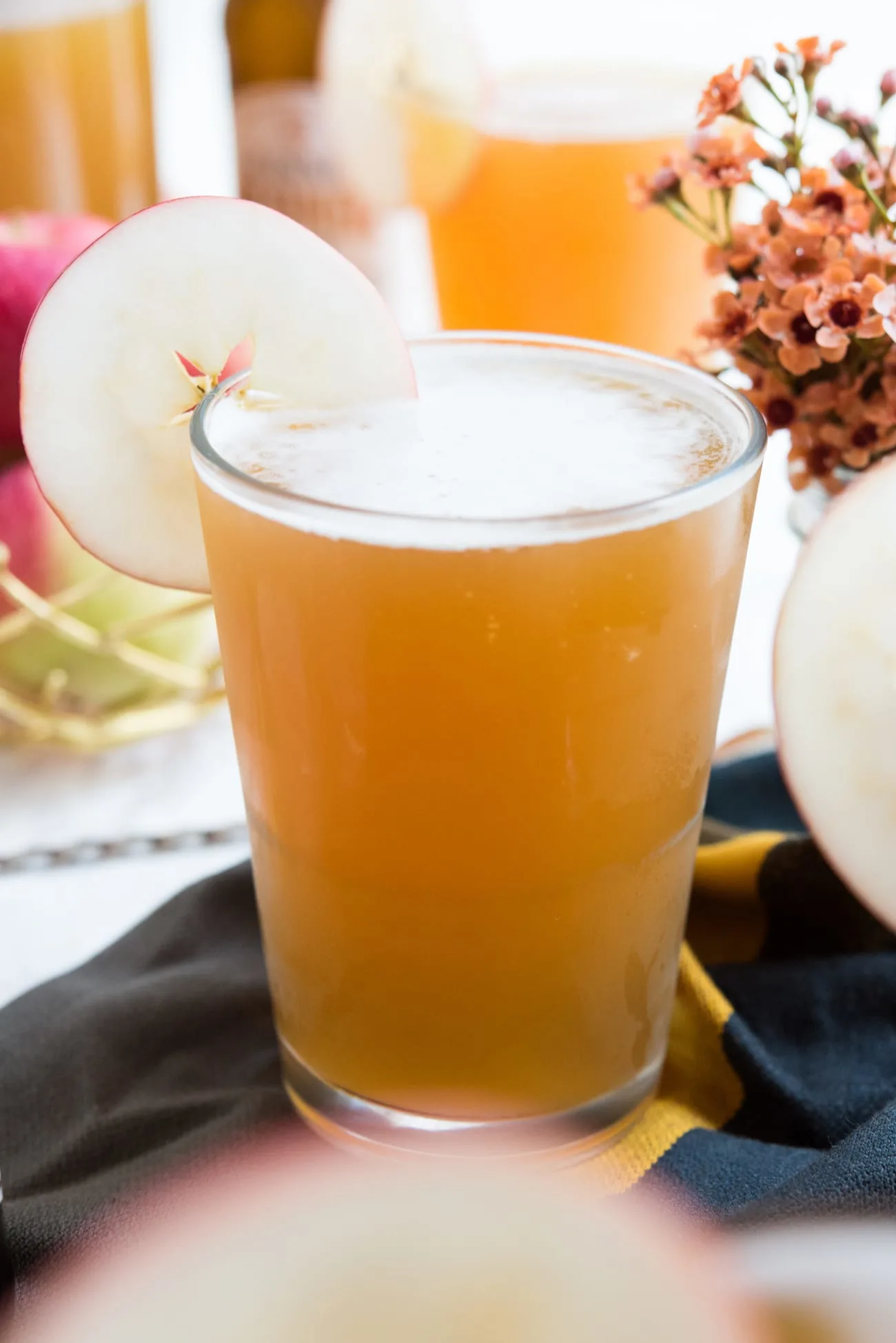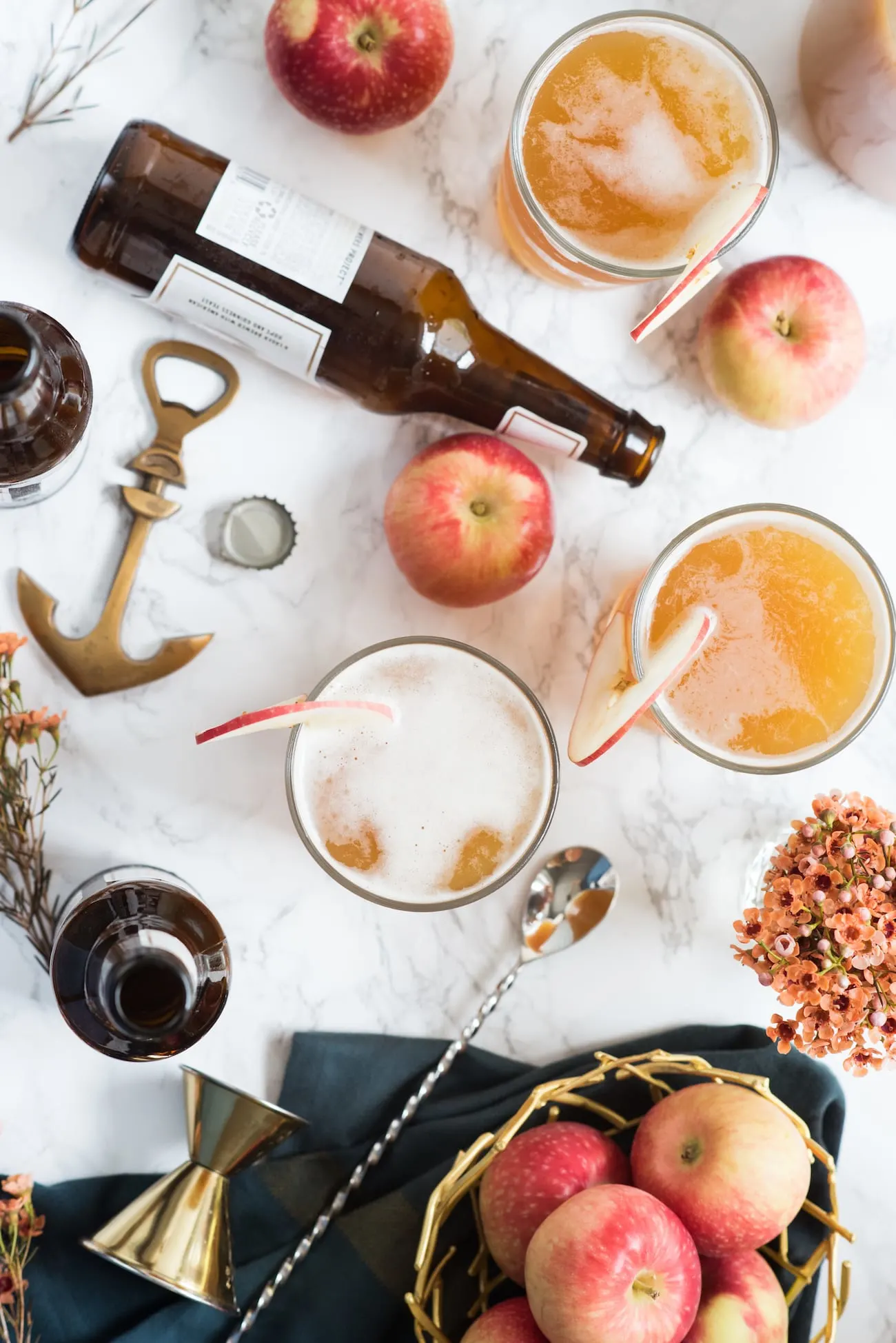 I like a lighter, lager style beer for my beermosas. Basically you can use anything, but I don't personally feel like anything too hoppy is the best choice. My "mixer" of choice is fresh, local apple cider because the combination of apple cider and lager is pretty phenomenal. And then it's just caramel vodka – that's it!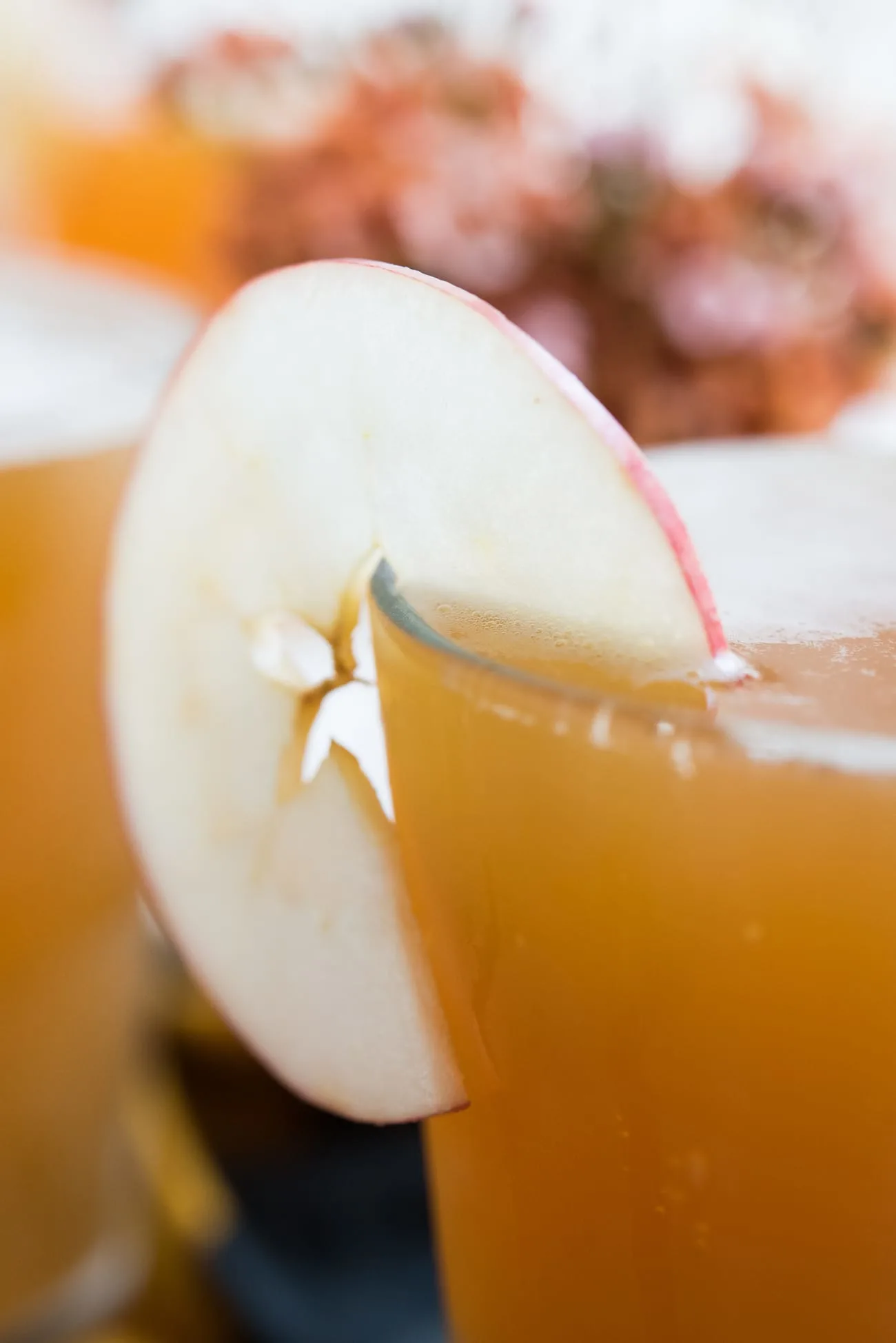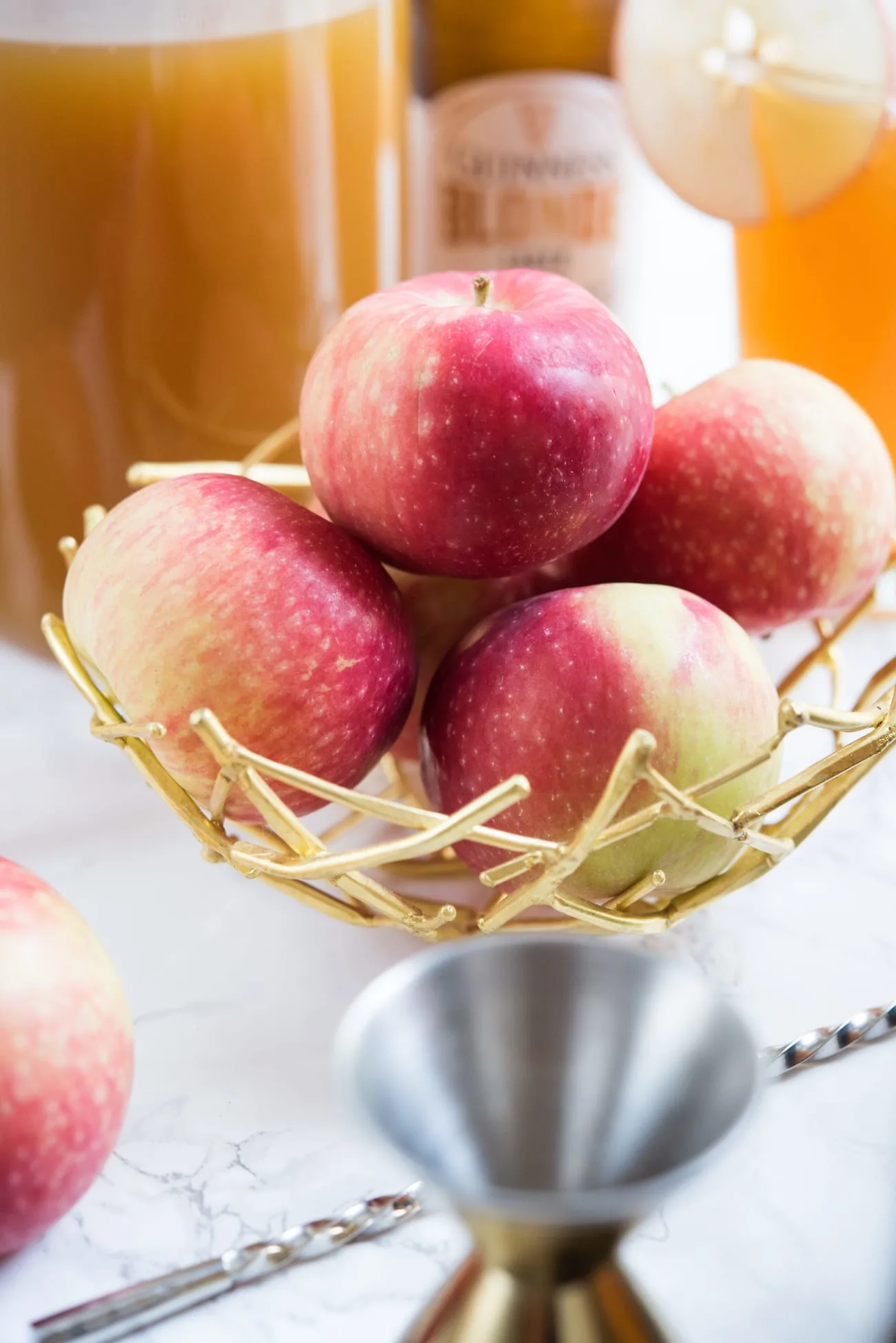 Enjoy these at your next football game day party or serve them with appetizers on Thanksgiving in addition to your usual champagne and wine. (I mean, I guess I'm just assuming you buy lots of champagne to sip on Thanksgiving. I know I do!) They're light, crisp and so delightfully seasonal with all that apple flavor going on.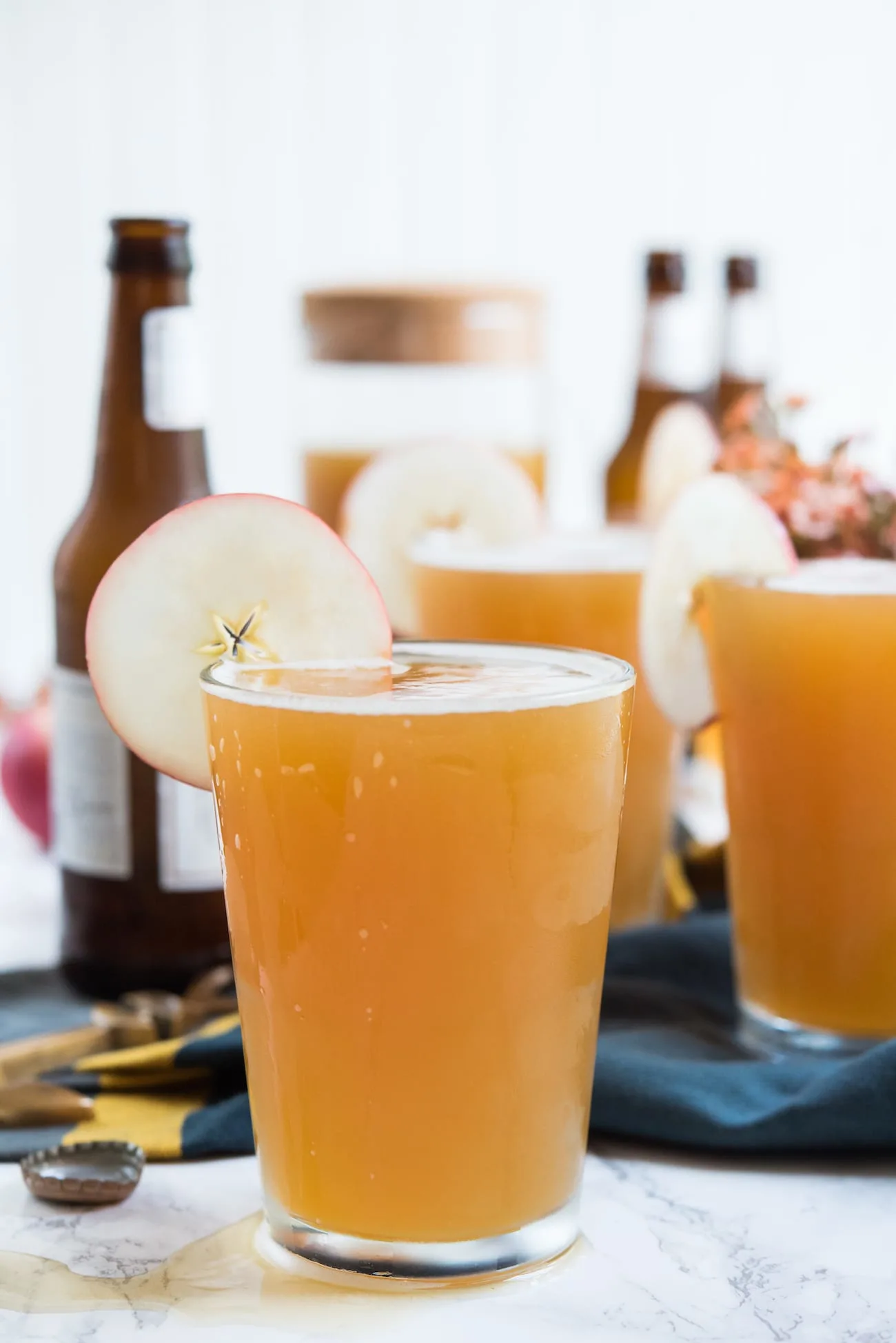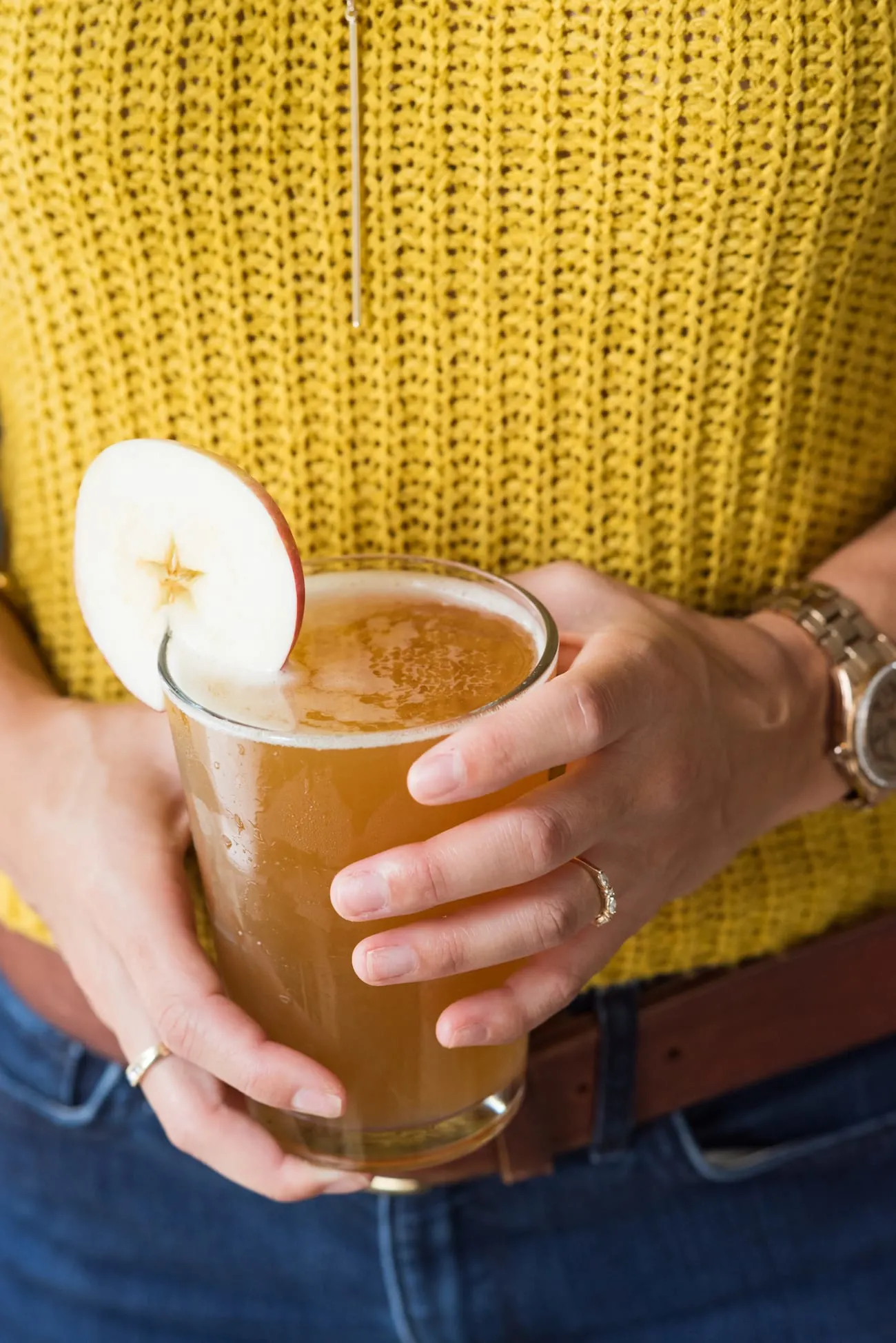 Apple Cider Beermosa
Ingredients
1 oz caramel vodka
4 oz apple cider
12 oz lager or similar non-hoppy beer
Instructions
Add vodka and cider to a pint glass
Stir gently to combine
Top with beer and stir again