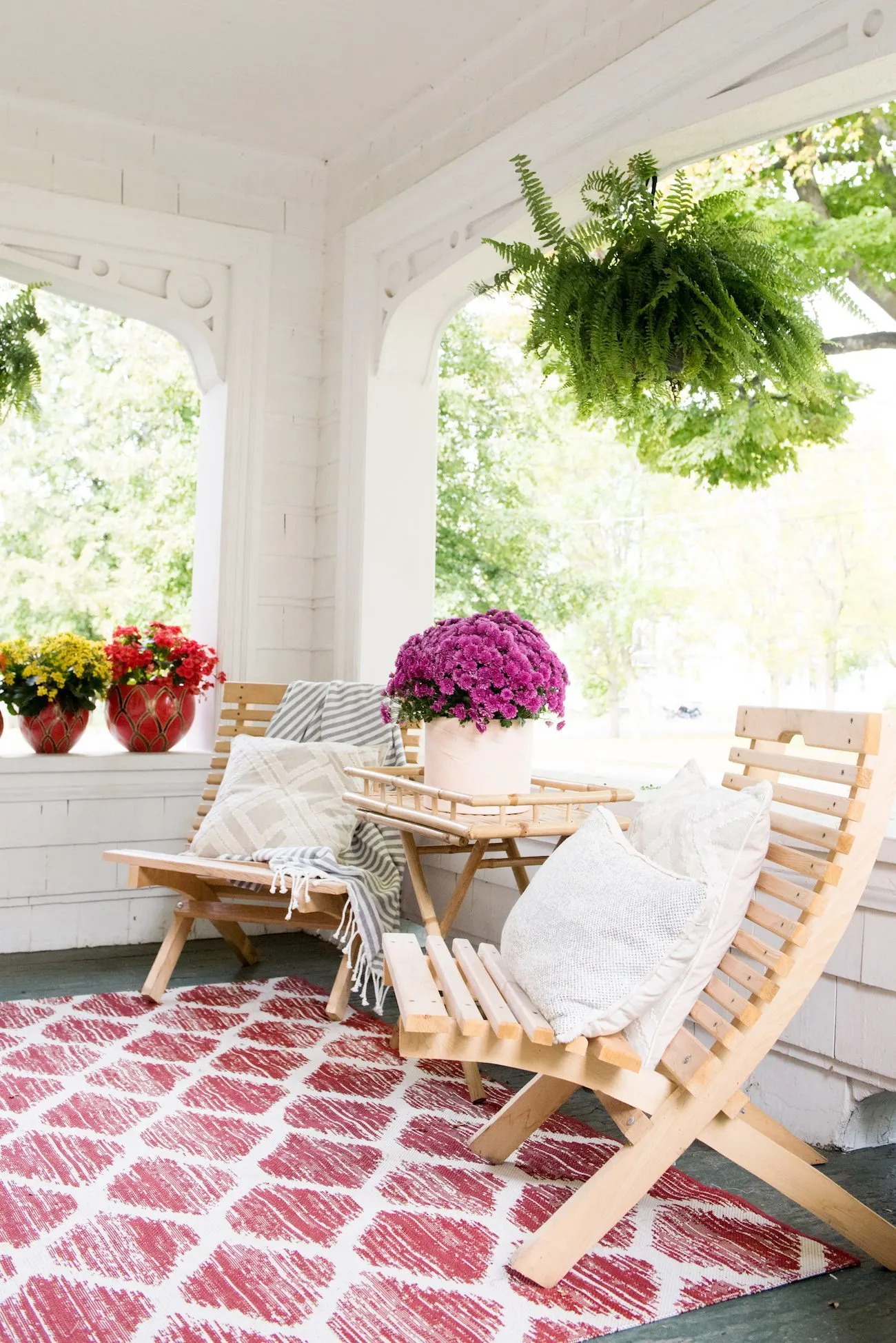 Hello, friends! It has been such a whirlwind in our world over the last few weeks, but we shot these photos of our fall front porch decor a while back and it feels like high time I give you a little peek at our house all decked out for fall. At least, my version of "decked out" which is probably a bit simpler than most of the front porches you'll find on Pinterest this time of year, but that's how I like things. Oh, p.s. We got married! If you haven't yet seen it you can catch the quickest sneak peek on Instagram, and I'll be sharing a few more photos here and there while we wait to get our hands on all the amazing photos our photographer shot. Because we had our wedding at our home, I wanted every aspect of our exterior decor to feel warm, welcoming and cozy, so taking some time to really make the front porch feel inviting was important to me. I used a lot of pieces we already had and just made sure to add enough color and texture to give it that warmth that fall begs for. (Keep scrolling for all the details and shopping sources below!)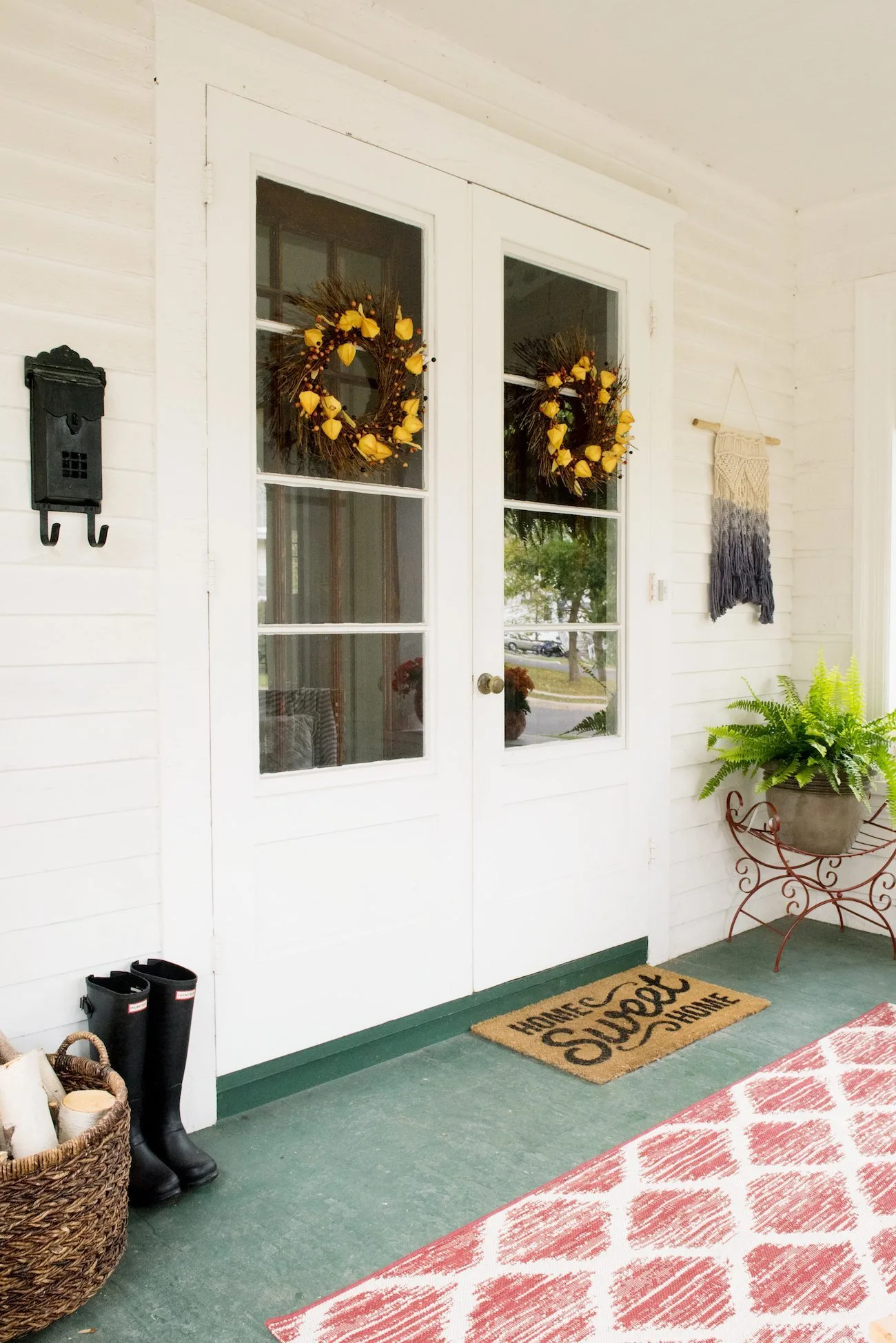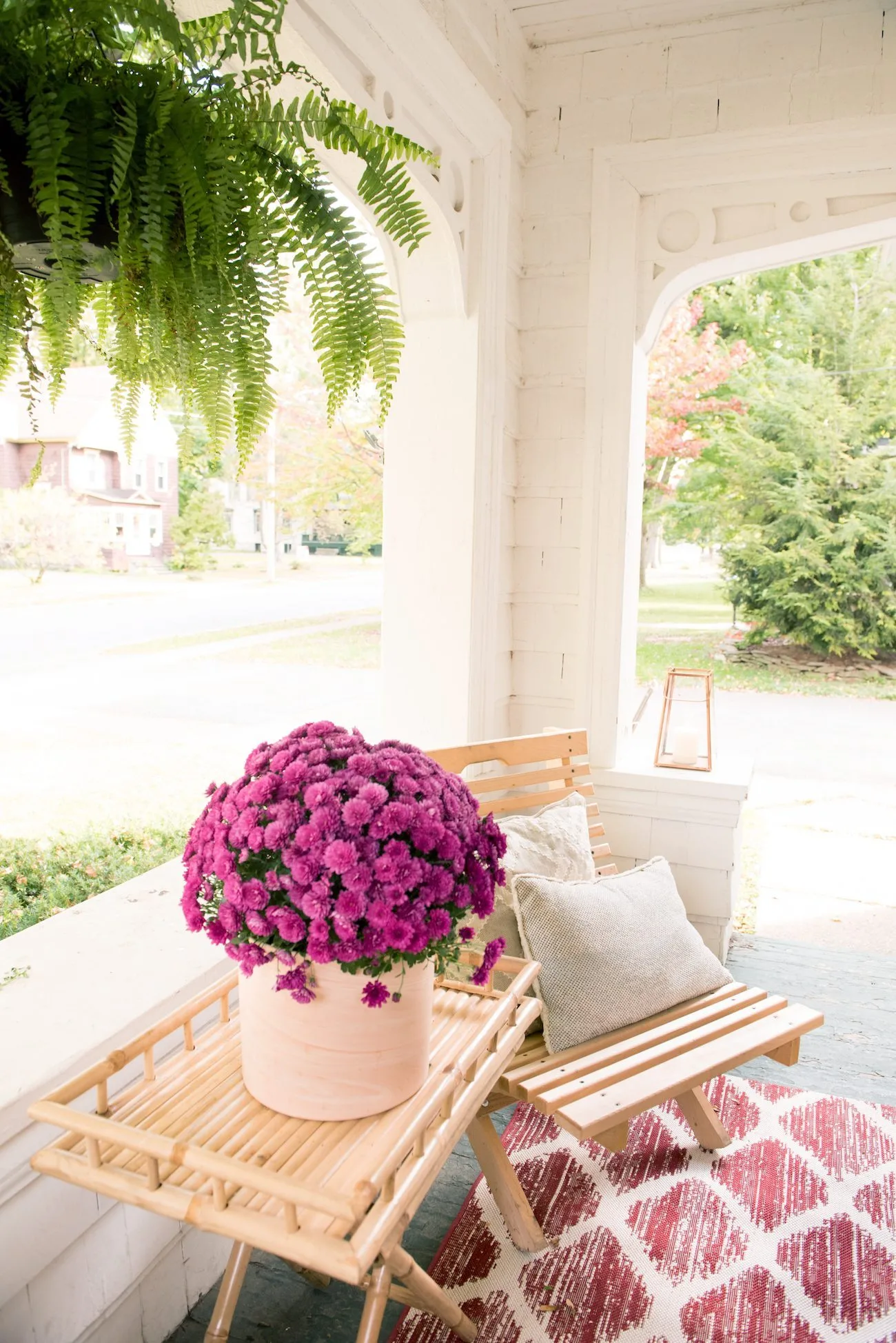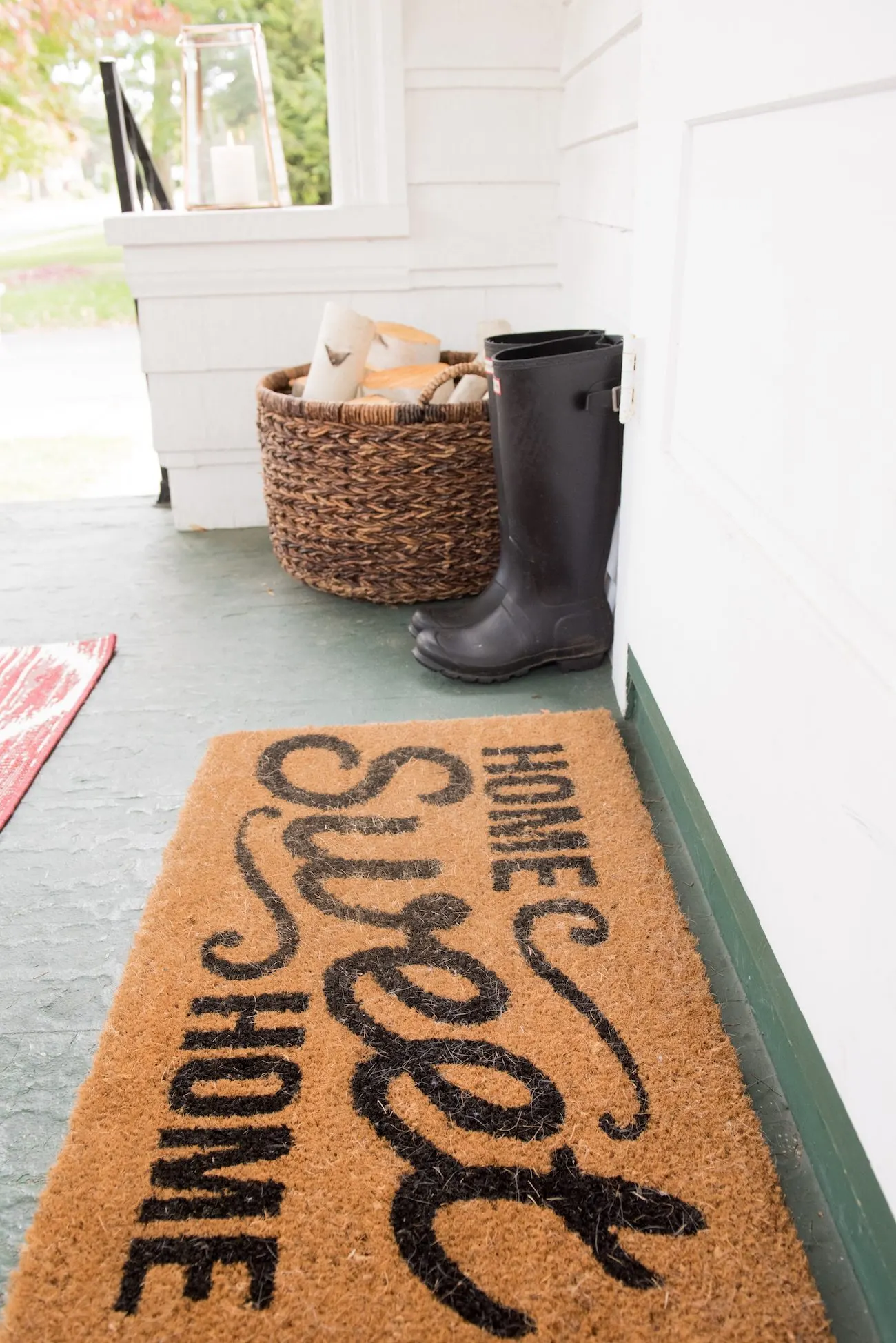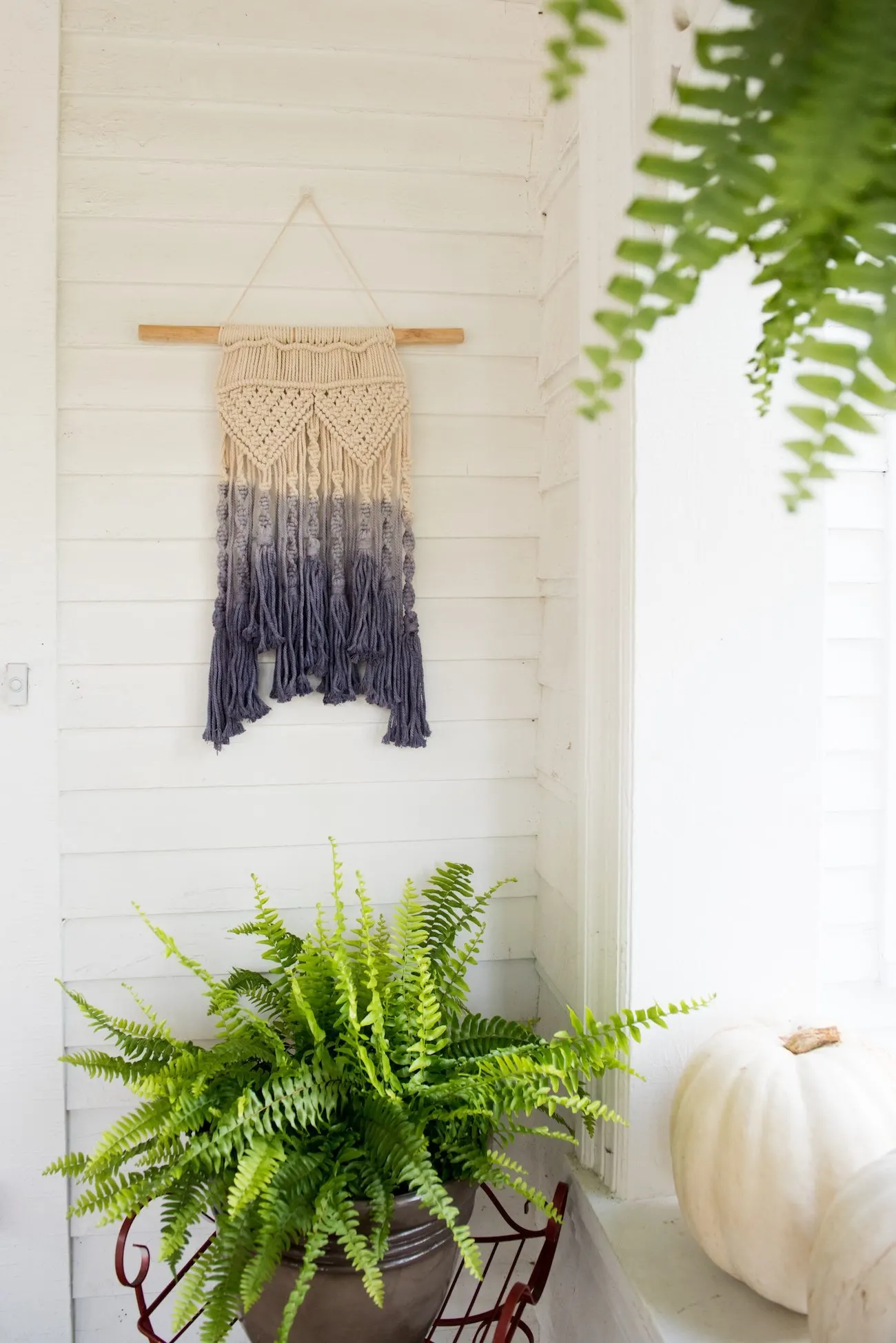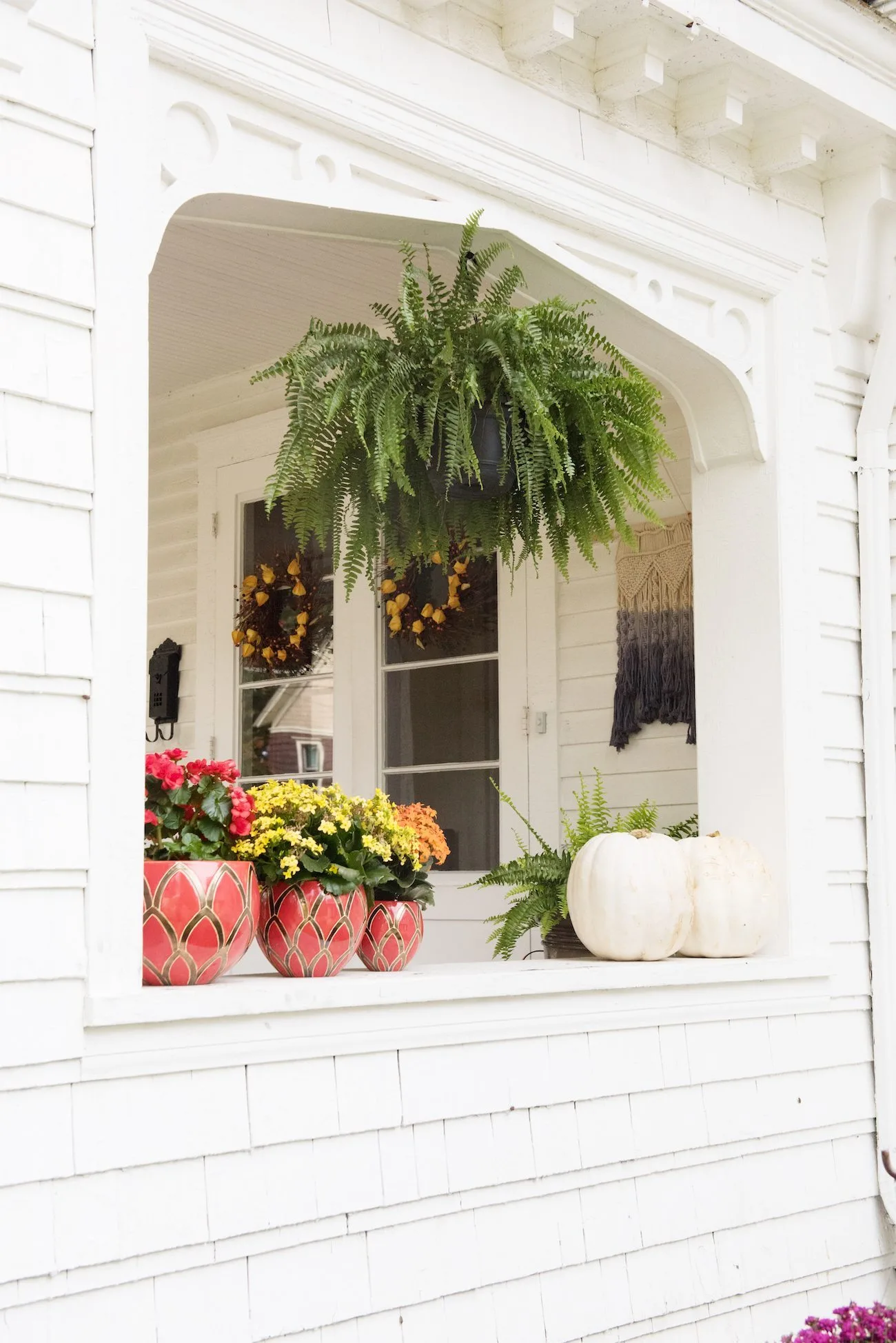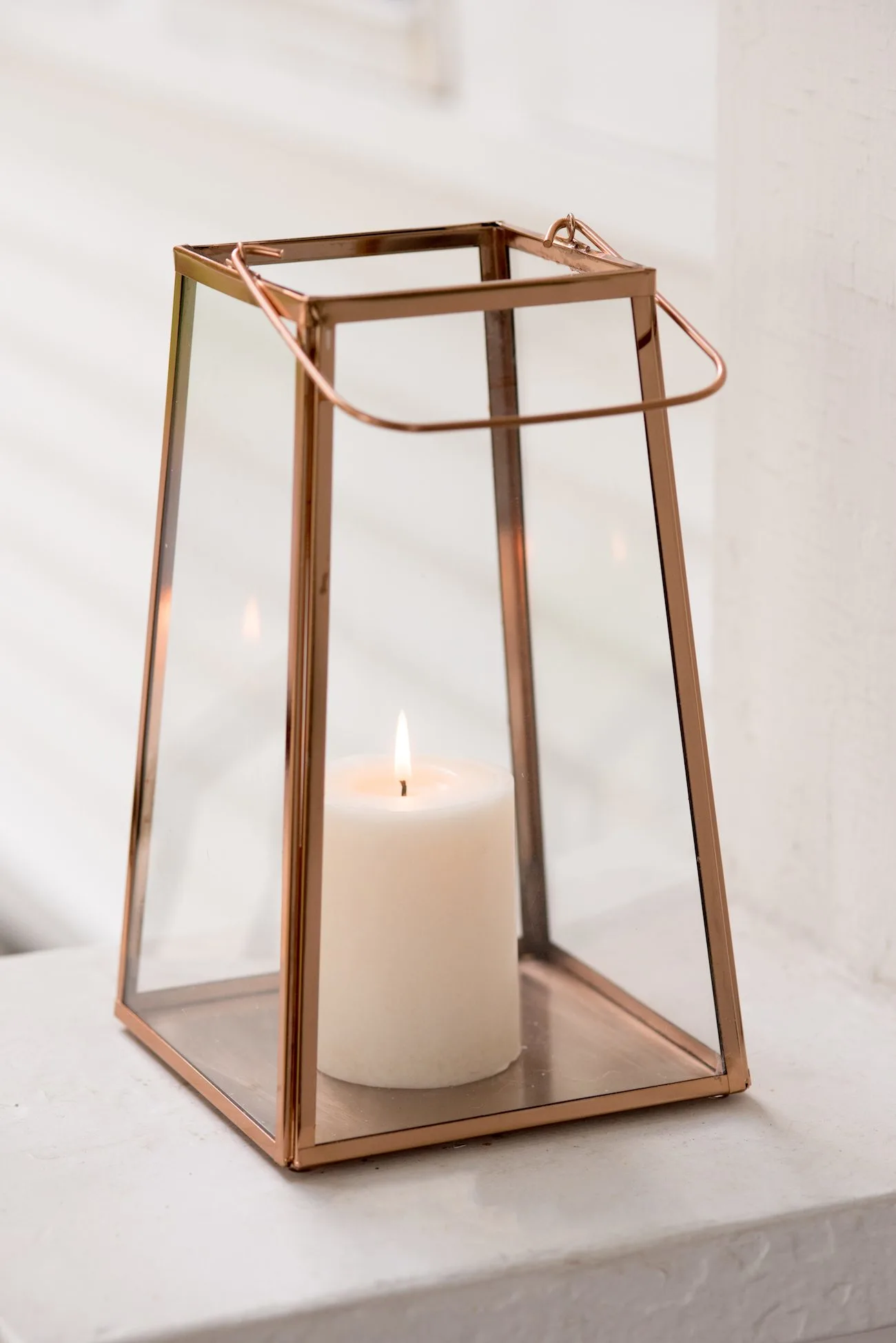 I think the undeniable star of our front porch show is this perfect indoor/outdoor rug that I scored at Target on clearance for $14.99. Granted, by now most stores have cleared out most of their summer clearance, but my best tip is to go scrounge around in the corners of Target on random end caps and you might just be surprised! These copper lanterns? They were also on clearance for just $11 each, marked down from closer to $30 a piece. A big pot of mums, a few throw pillows and a bunch of white pumpkins and the porch went from summery and fresh to a bit more like fall right away. Our neighbors recently had to cut down a birch tree at their lake house and asked me if I had any reason why I might want some of the logs. Ha! Do I ever, friends. Into a basket on the front porch a bunch of them went, adding just the right touch of texture to an otherwise empty corner. I think people always forget about the walls in outdoor spaces, which is why I moved this macrame hanging outside. I bought it a few months ago, but hadn't found a spot inside where I loved it and low and behold it's perfect on the front porch. Also, guys, when it doubt, put ferns everywhere. They just bring an outdoor space to life in the prettiest way!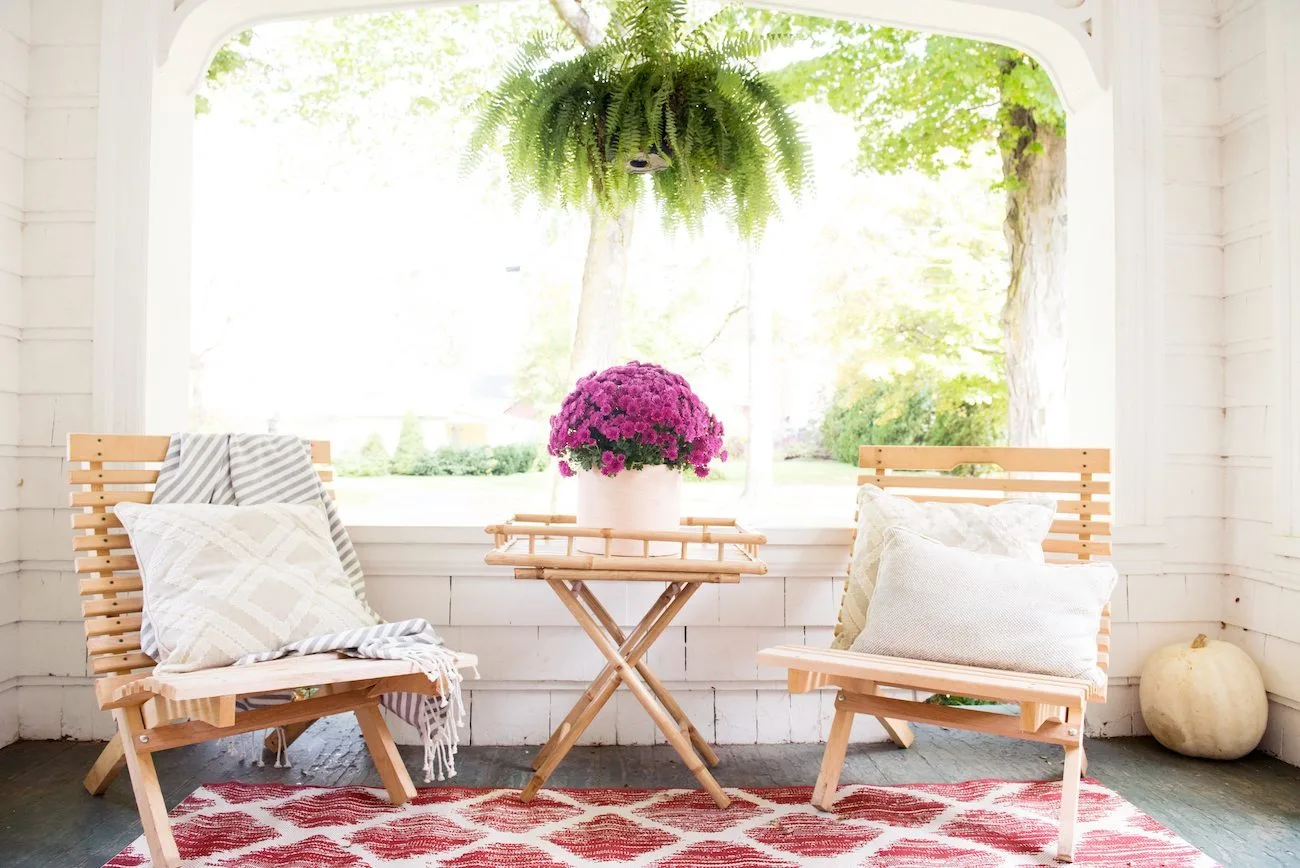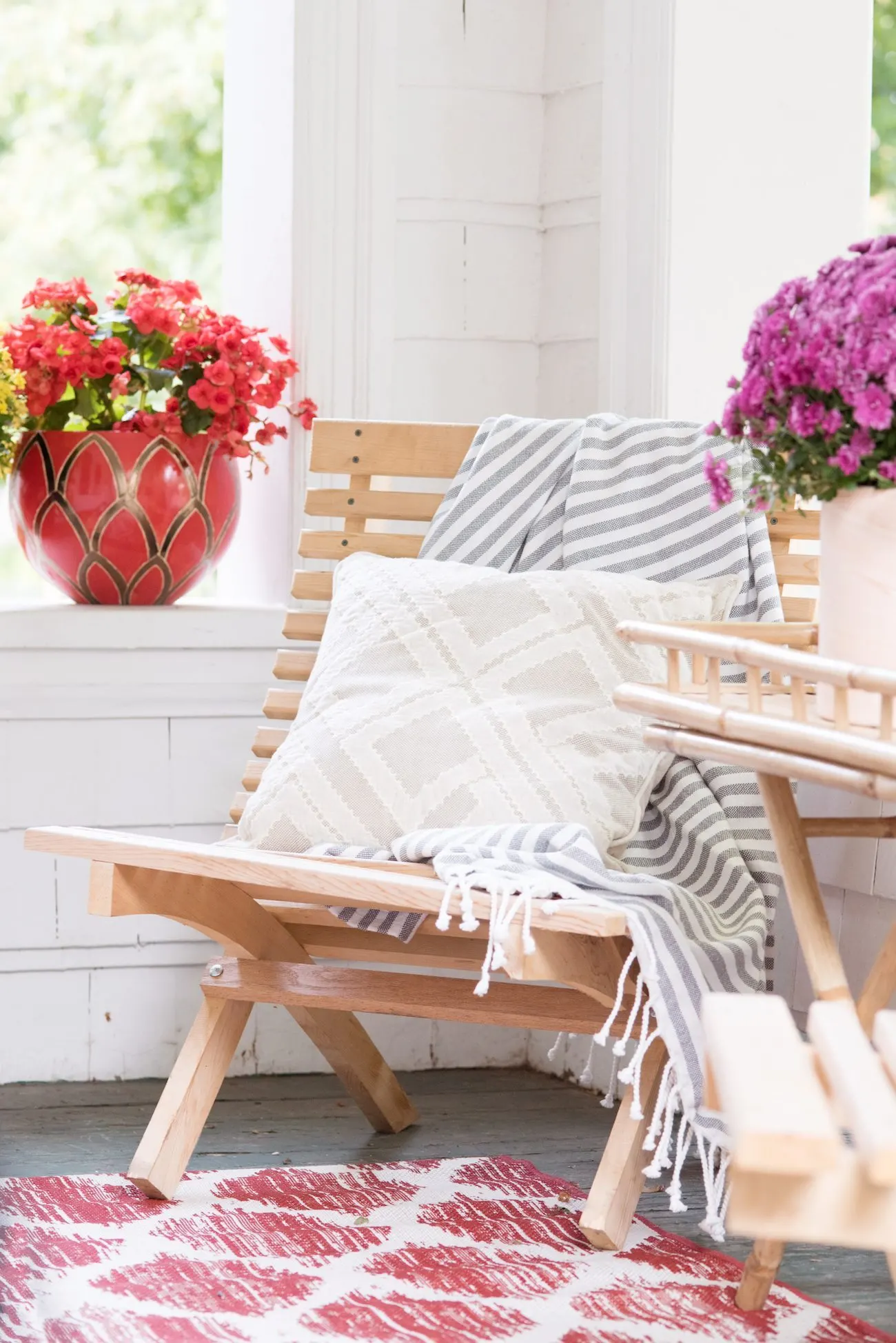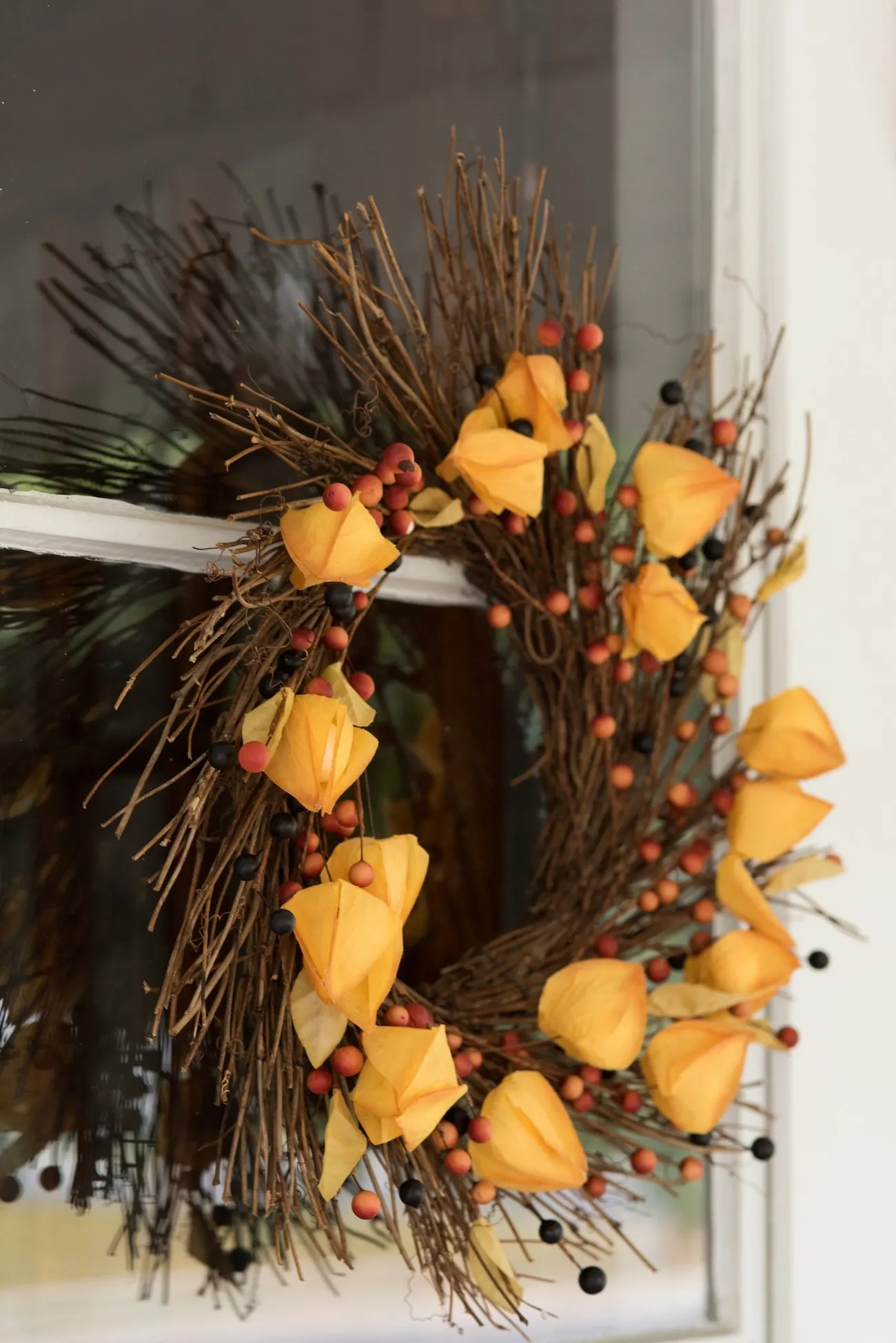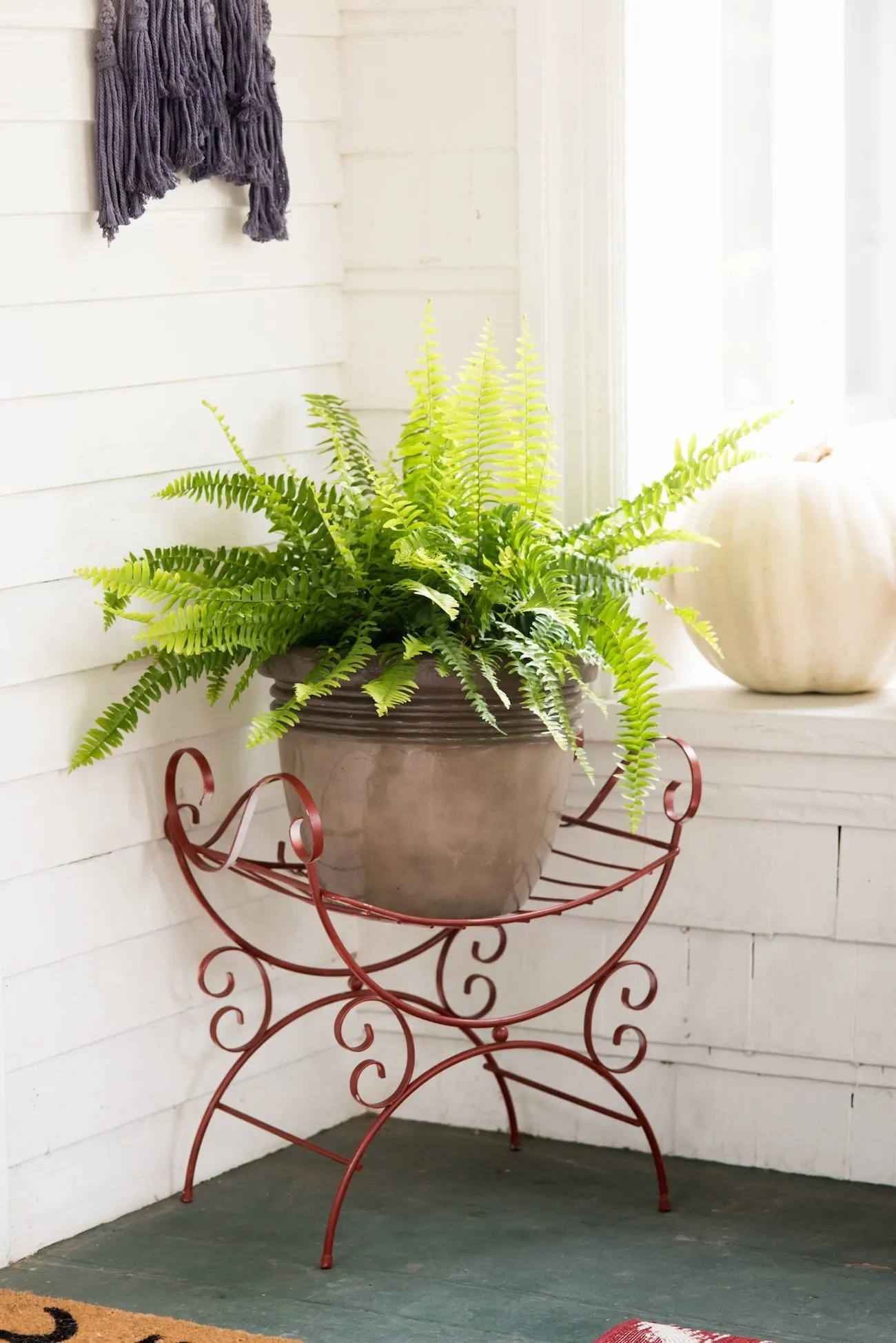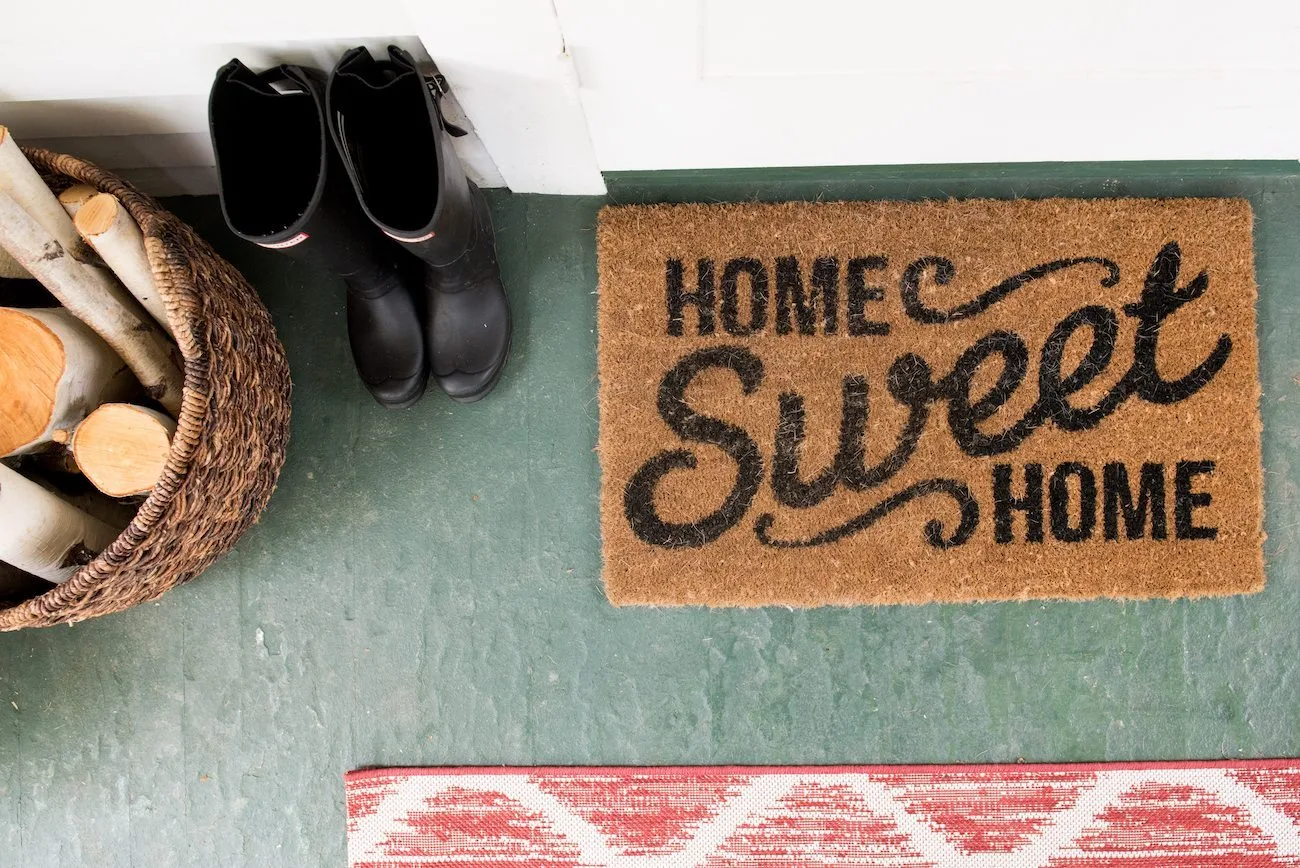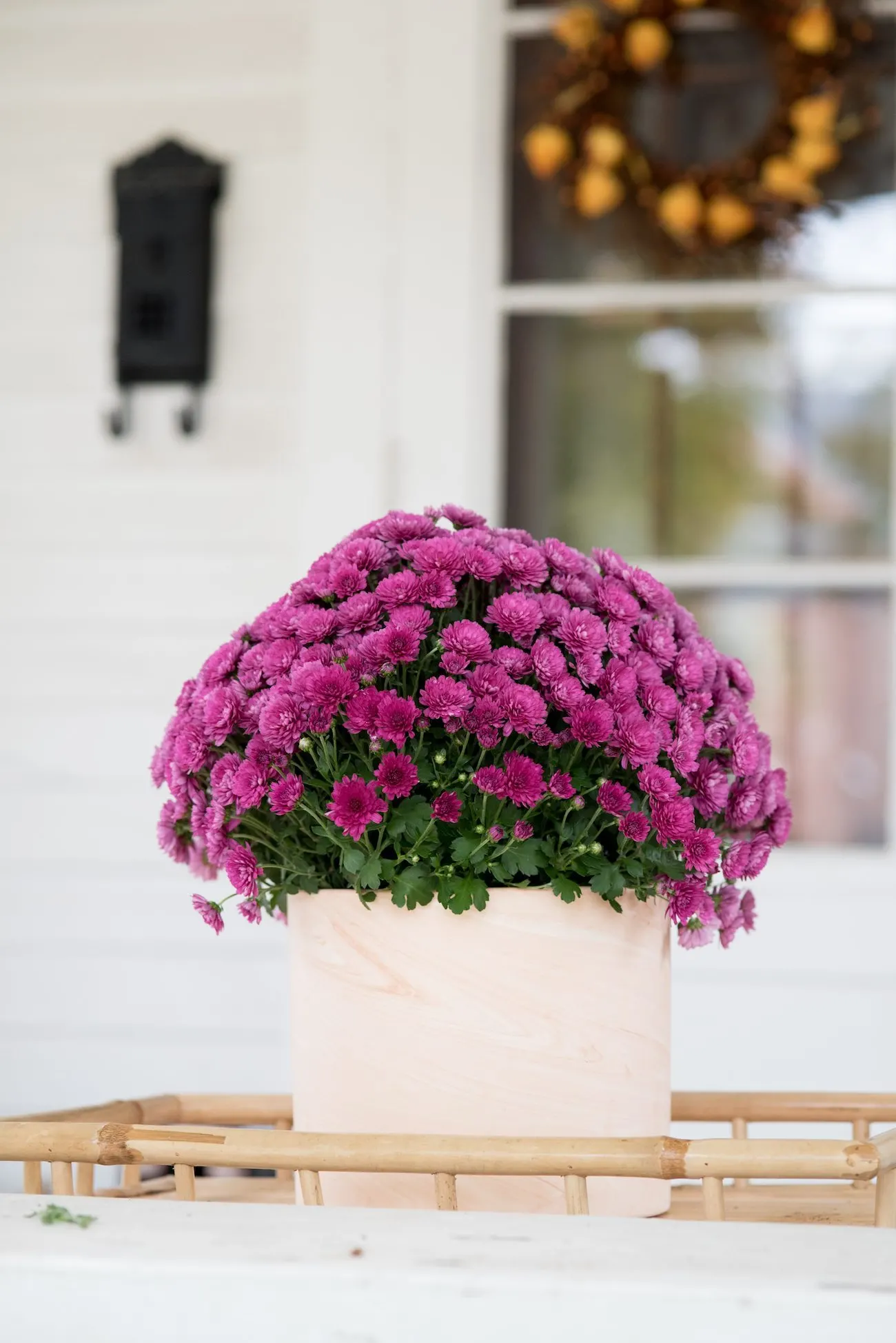 I'm really not into the corn stalks and scarecrows version of fall decor. If that's your jam, I'm not knocking it a bit and I actually really appreciate it when it's well done at someone's house, it has just never felt right for my own house. I love that our front porch now definitely feels like fall, but it skips over any of the typical references. Even the wreaths avoid being too fall-fall, while still definitely feeling really appropriate in color and material. The white pumpkins and the mums feel classic fall, the ferns add a touch of something lush and the rug brings it all together. Anyone else just love a pretty fall porch? And most importantly, anyone want to join me on mine for a cup of coffee?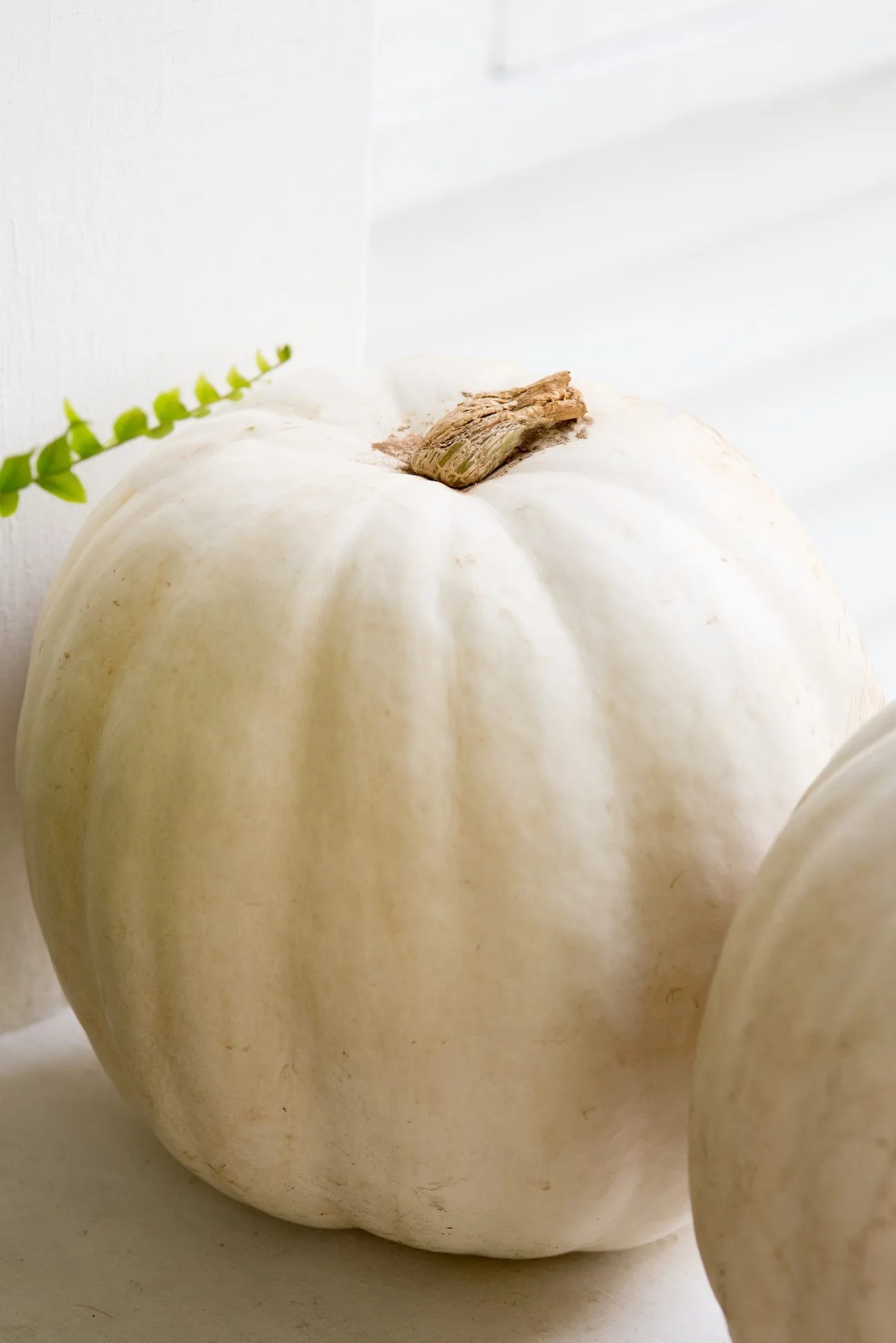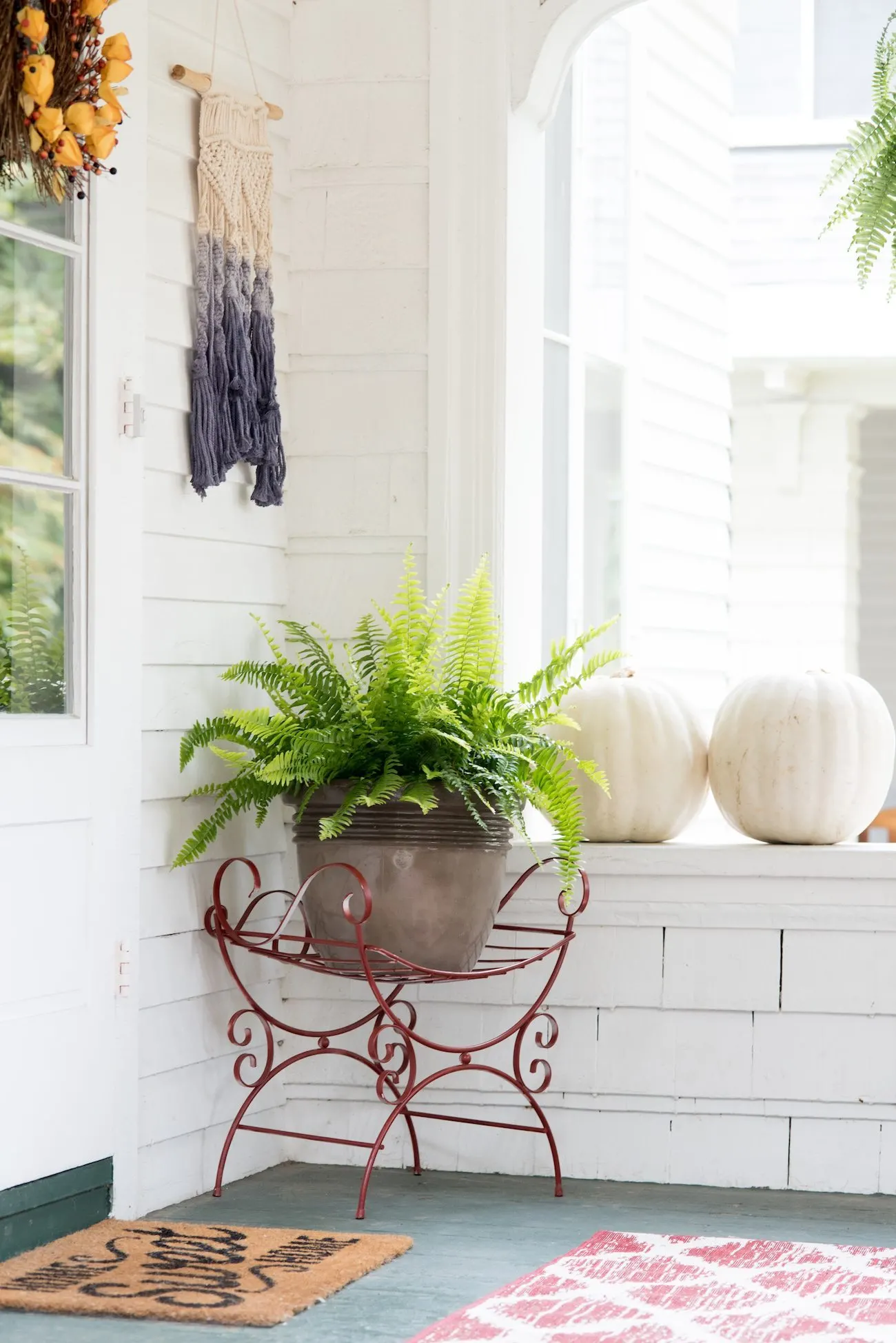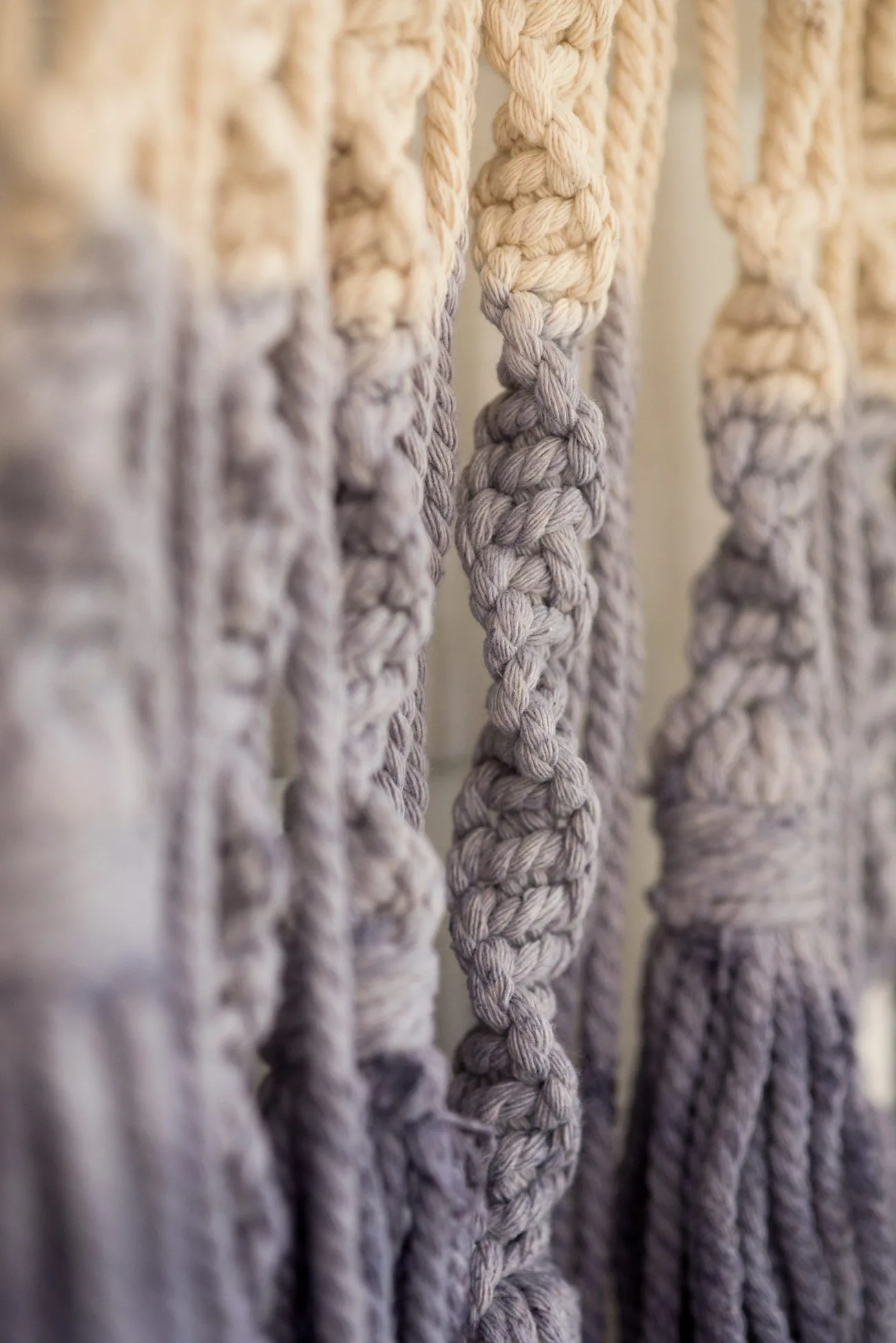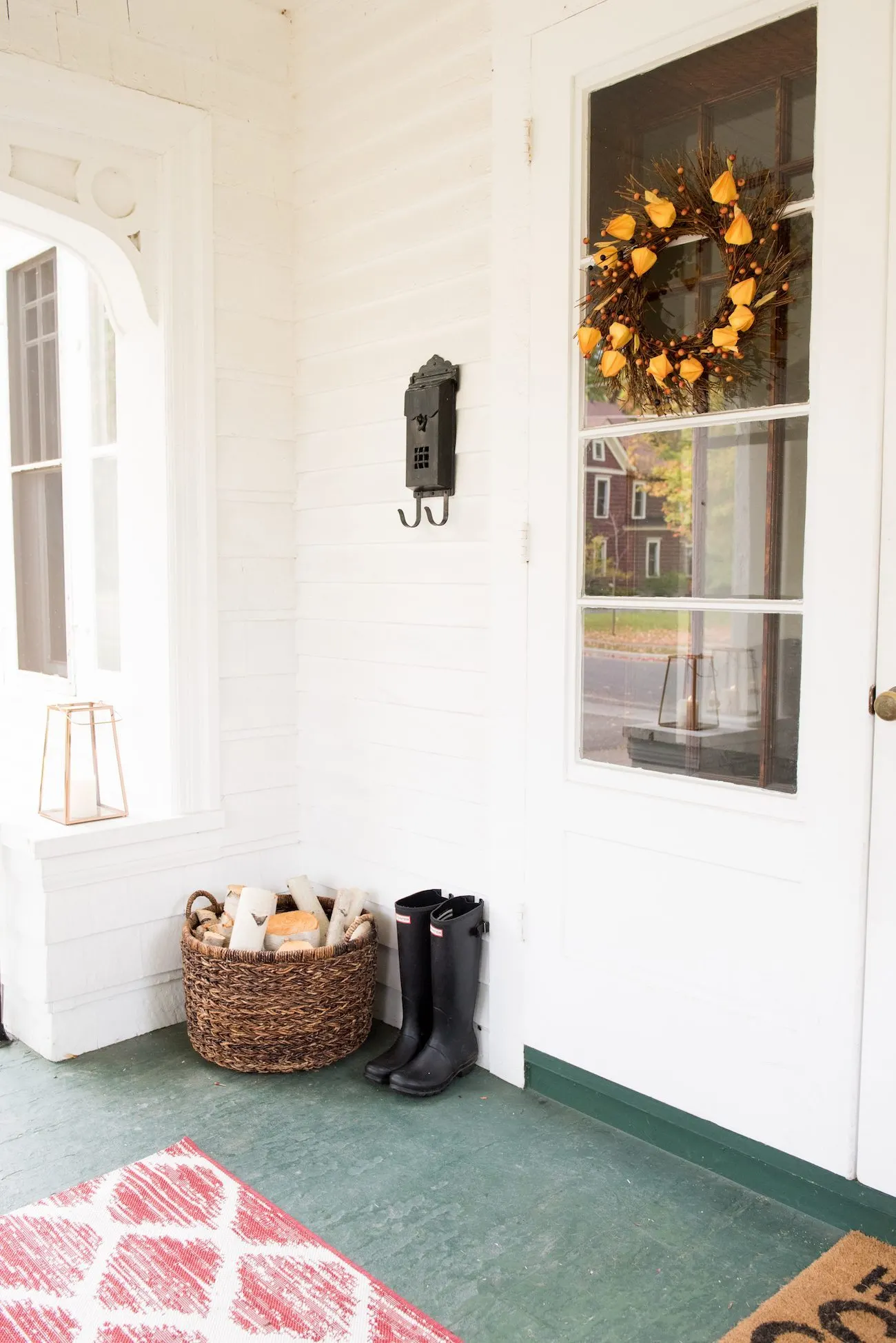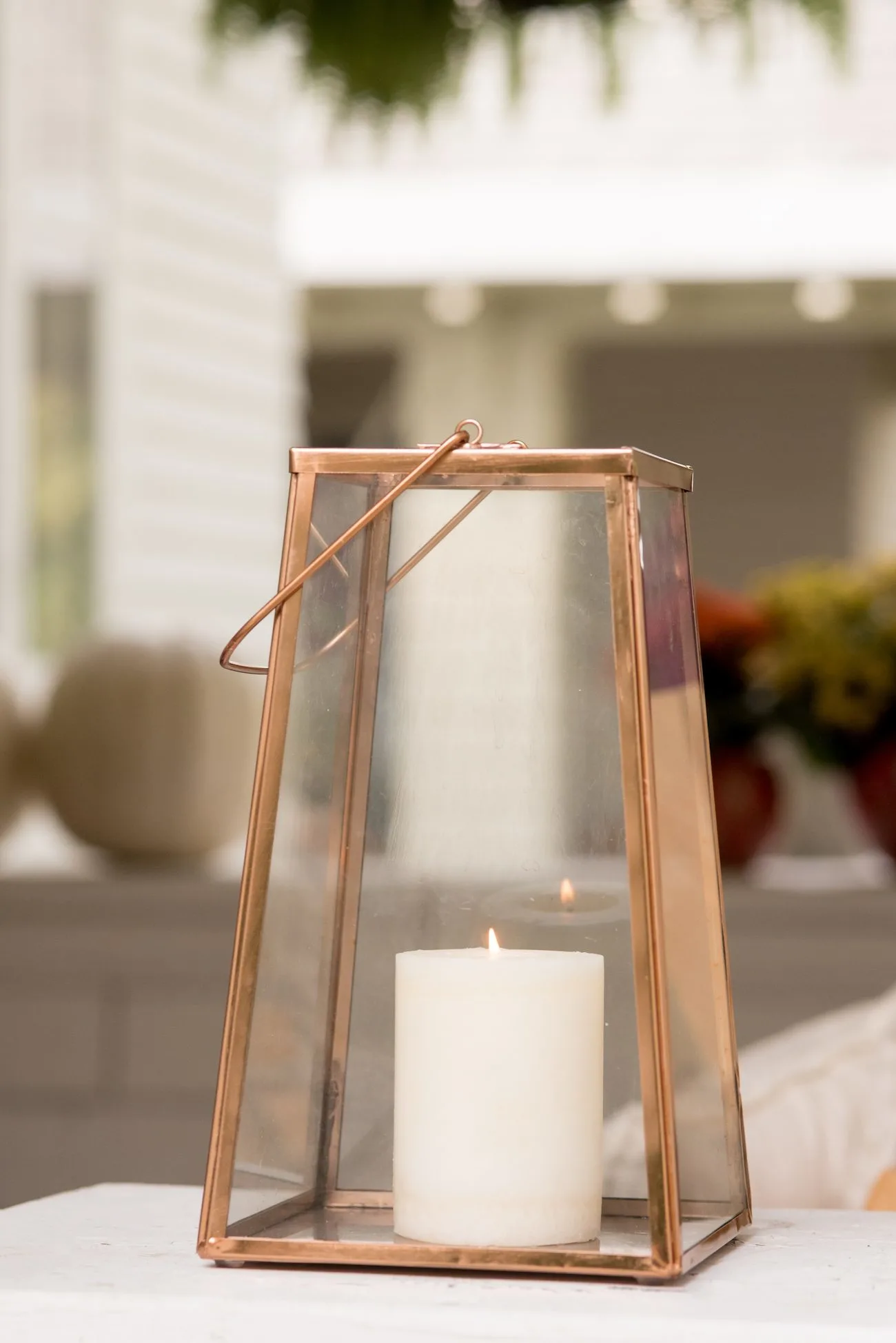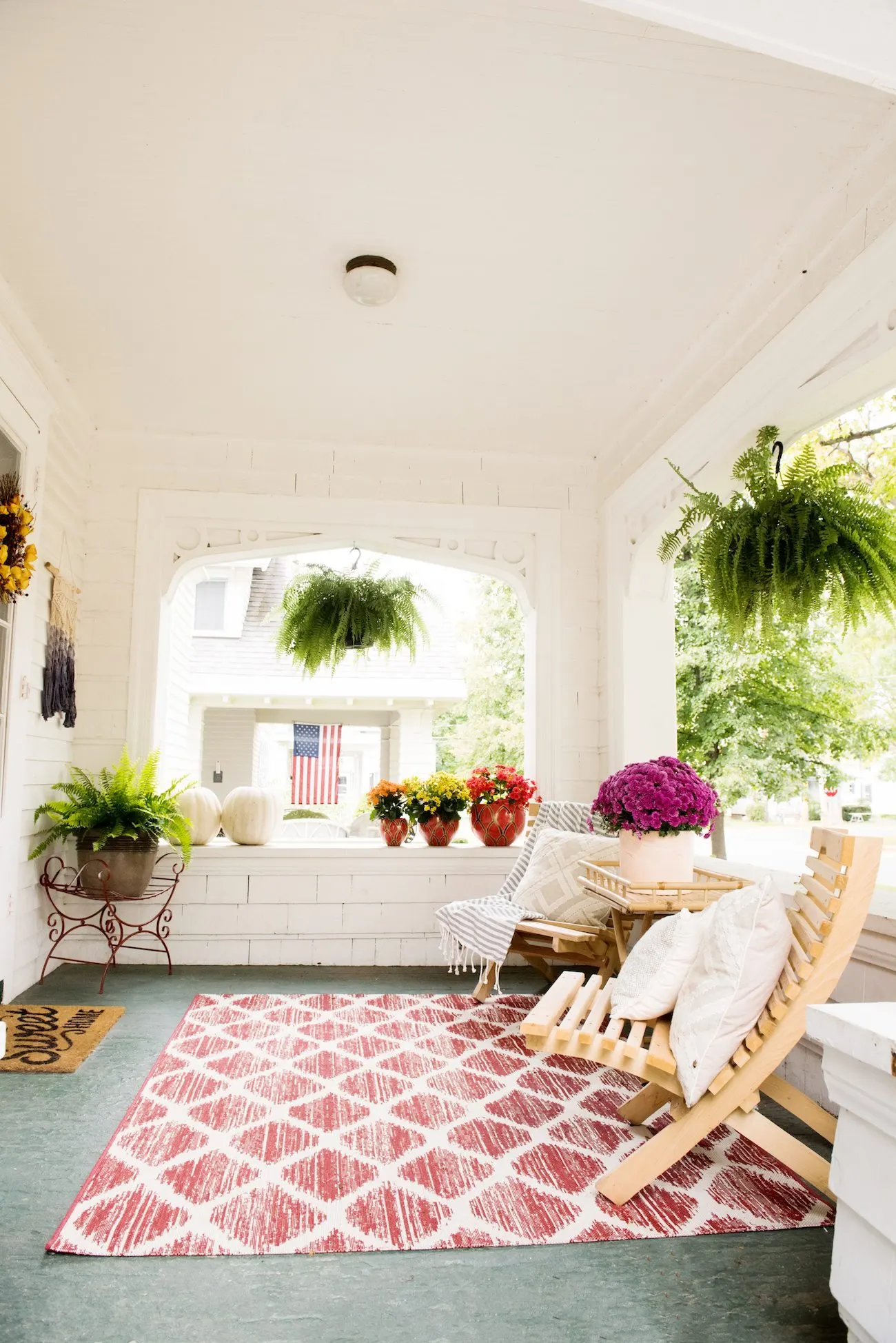 [Art direction by Cyd Converse | Photos by Alice G. Patterson.]
Shopping Guide –
Some of these links include affiliate links
Copper lanterns from Target (similar) | Terra cotta planter from West Elm (several years old) | Rug from Target | Throw pillows from Target (here and here) | Home Sweet Home welcome mat from Target | Macrame hanging from TJ Maxx | Red planters from a local nursery | Chairs from a local furniture builder | Bamboo table from TJ Maxx | Red plant stand was thrifted | Large basket from Target (similar) | Door wreaths from Target | Throw blanket from Target.