This post was sponsored by Truvia. Thank you for supporting
the sponsors that help make The Sweetest Occasion possible!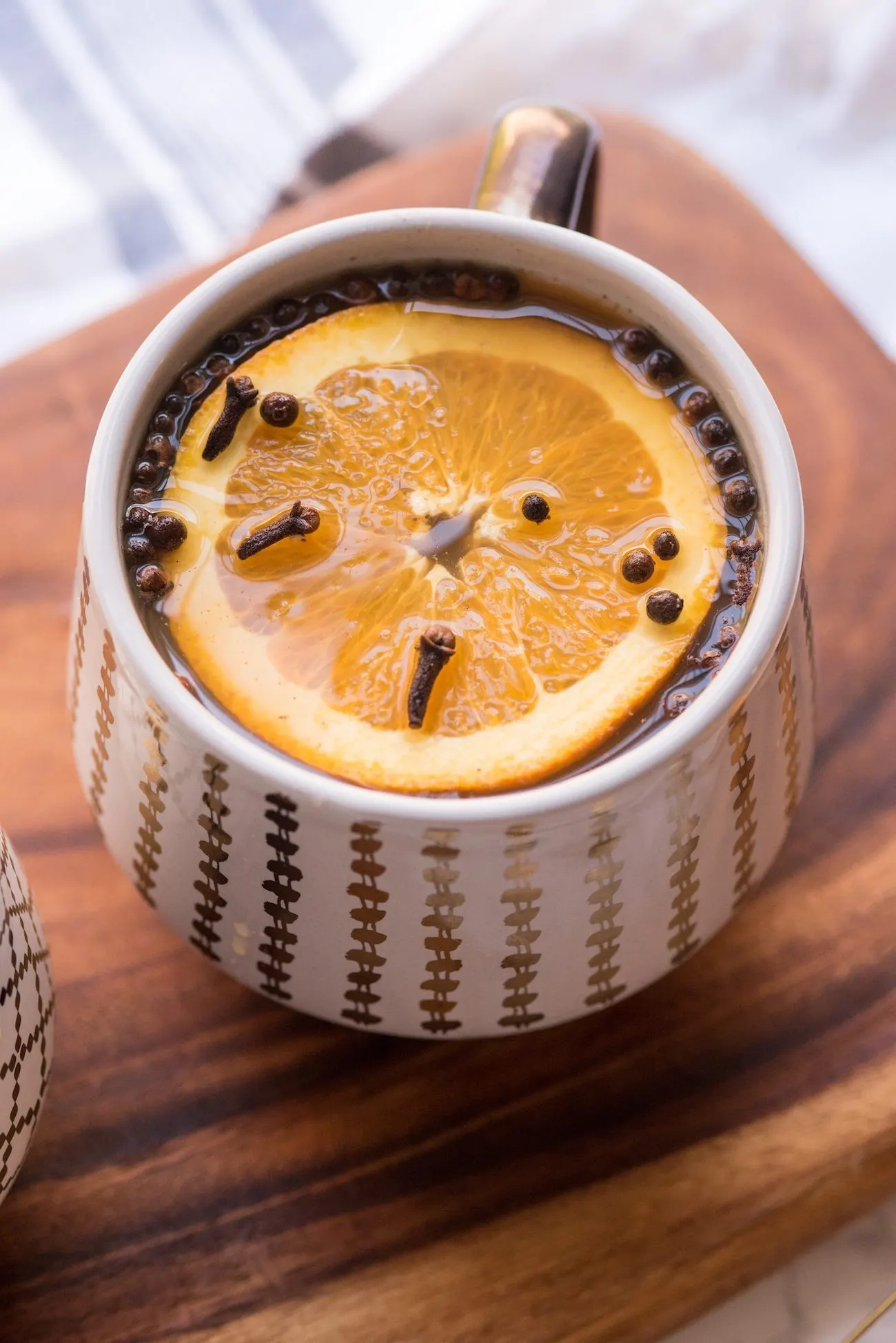 Making homemade mulled cider is one of those feel good fall traditions that just feels so right this time of year. It's such a simple thing to do, mixing cider and spices and fresh orange slices, but it elevates the whole experience. Today I'm collaborating with my friends at Truvia to share my go-to mulled cider recipe, with fewer calories and less sugar! It's simple enough to make on the stovetop, but it can easily be made in a slow cooker, too, so you can revisit it all day and keep refilling your mug. I made mine with Truvia Brown Sugar Blend so it's sweet, but tart, spicy but citrusy and just the very definition of delicious. For an adult twist, you can add a generous splash of good brandy or spiced rum to your mug, which I find particularly appropriate on chilly fall evenings or when you get home from trick or treating with the kids and need a little warm up from the inside out. And, because it's made with Truvía Brown Sugar Blend, a yummy blend of Truvía Natural Sweetener and brown sugar with 75% fewer calories than traditional brown sugar, you can sip to your heart's content with a lot less sugar.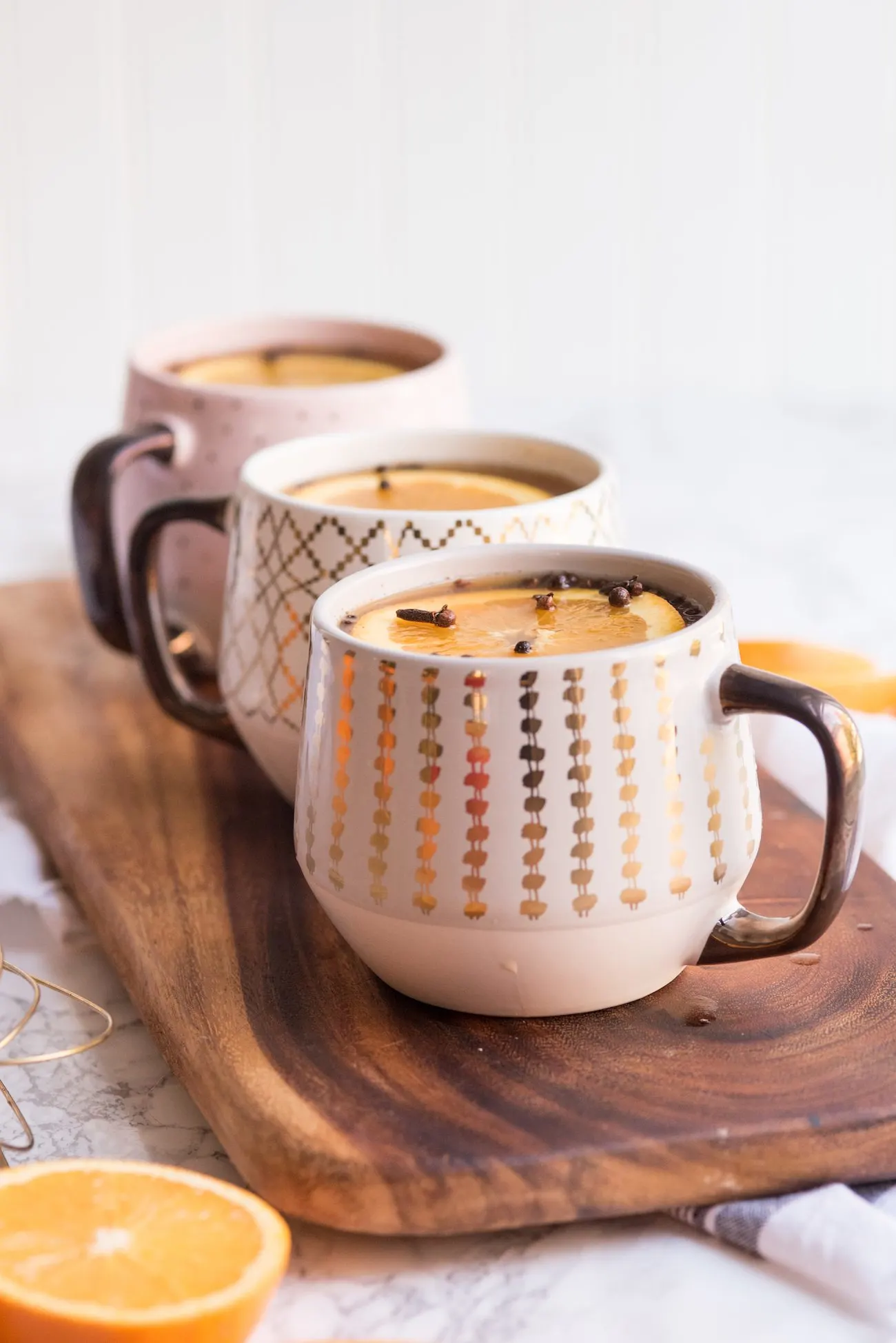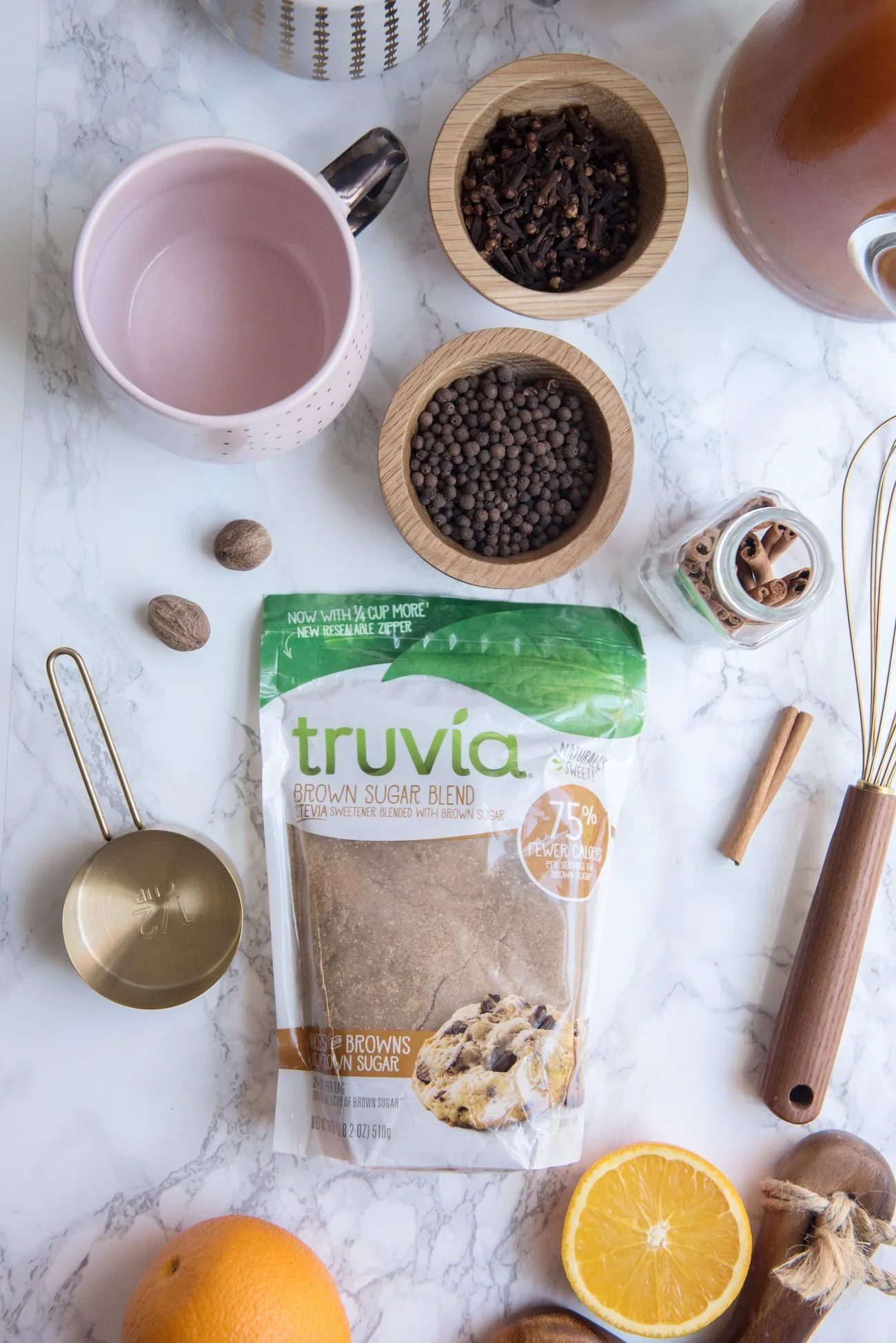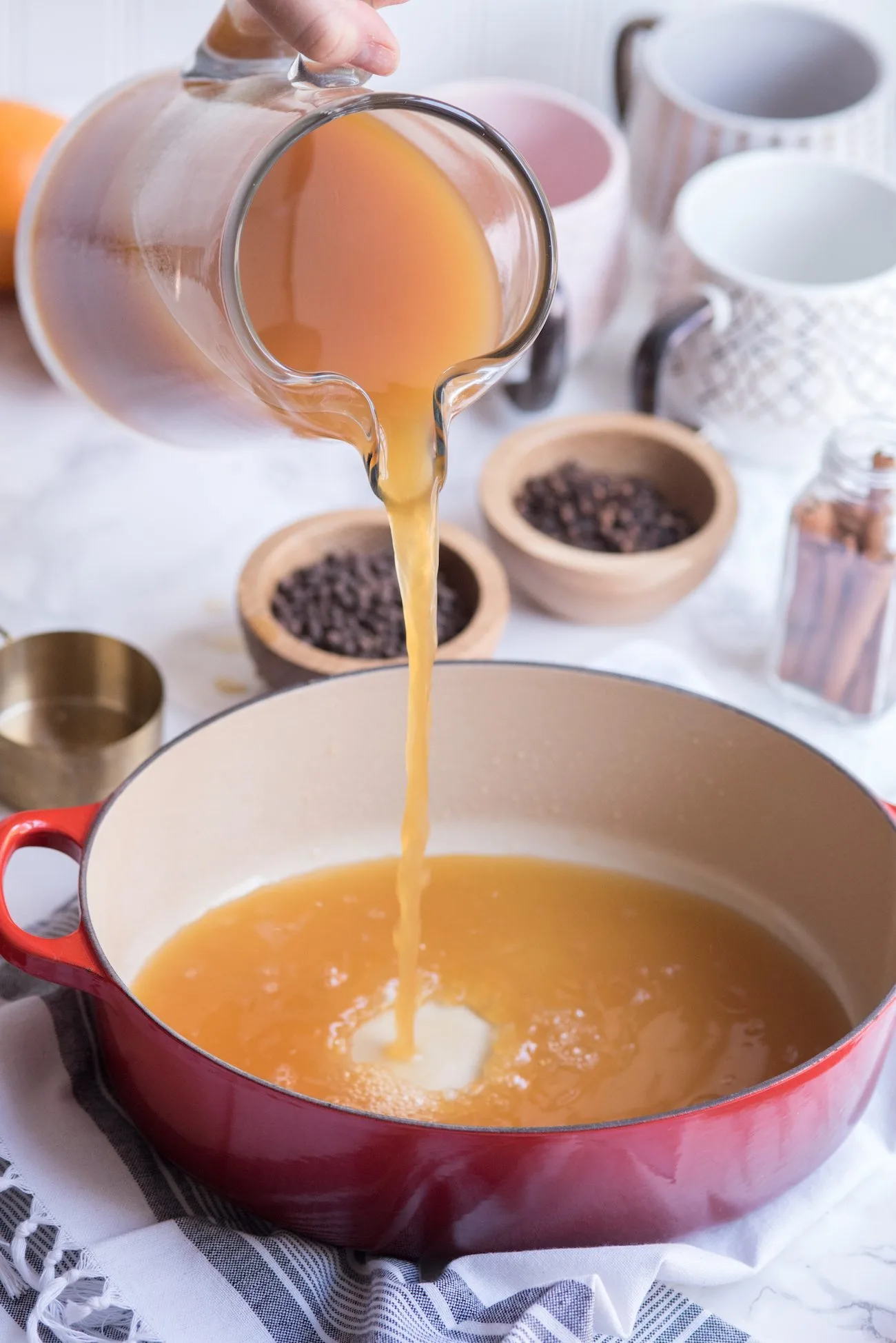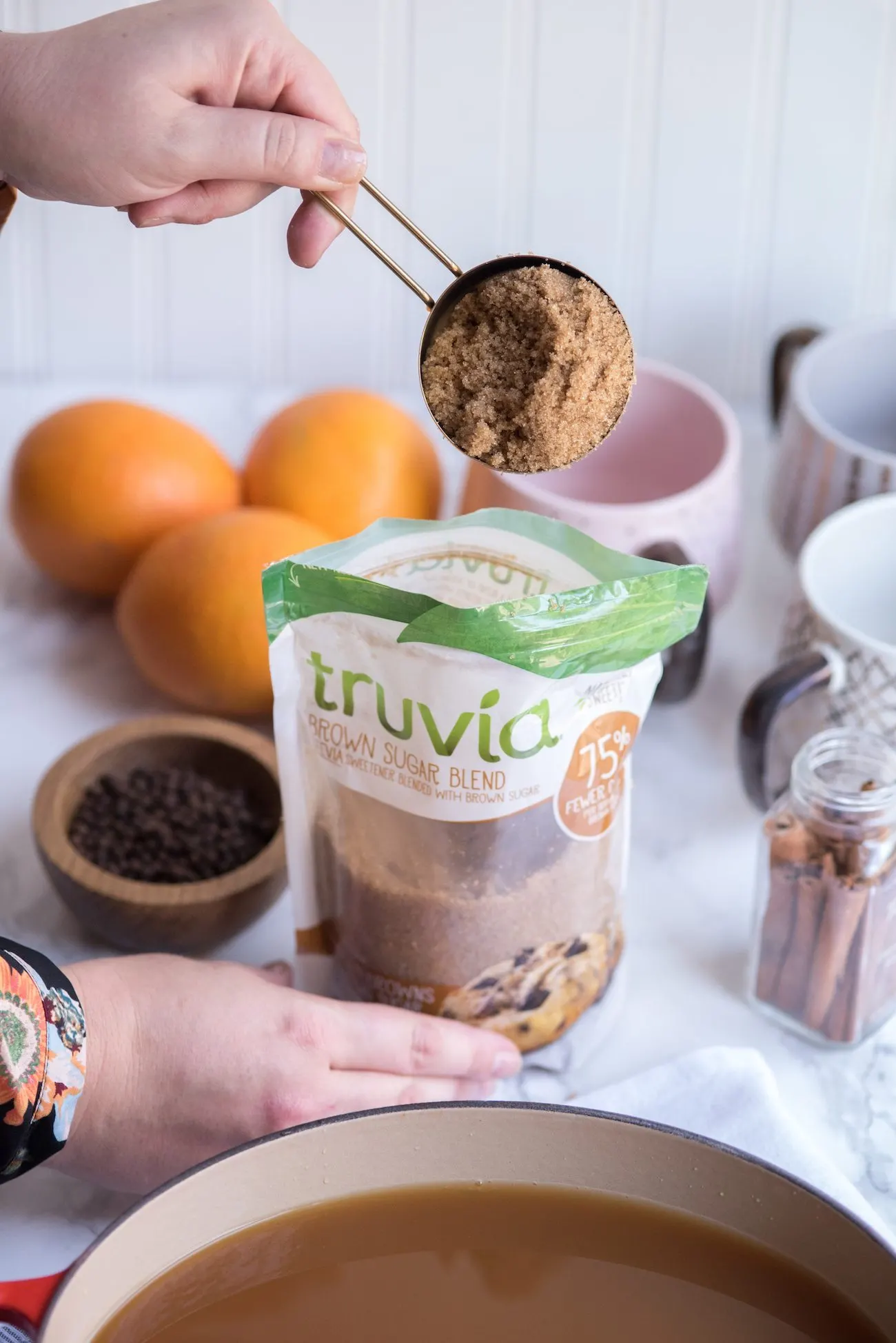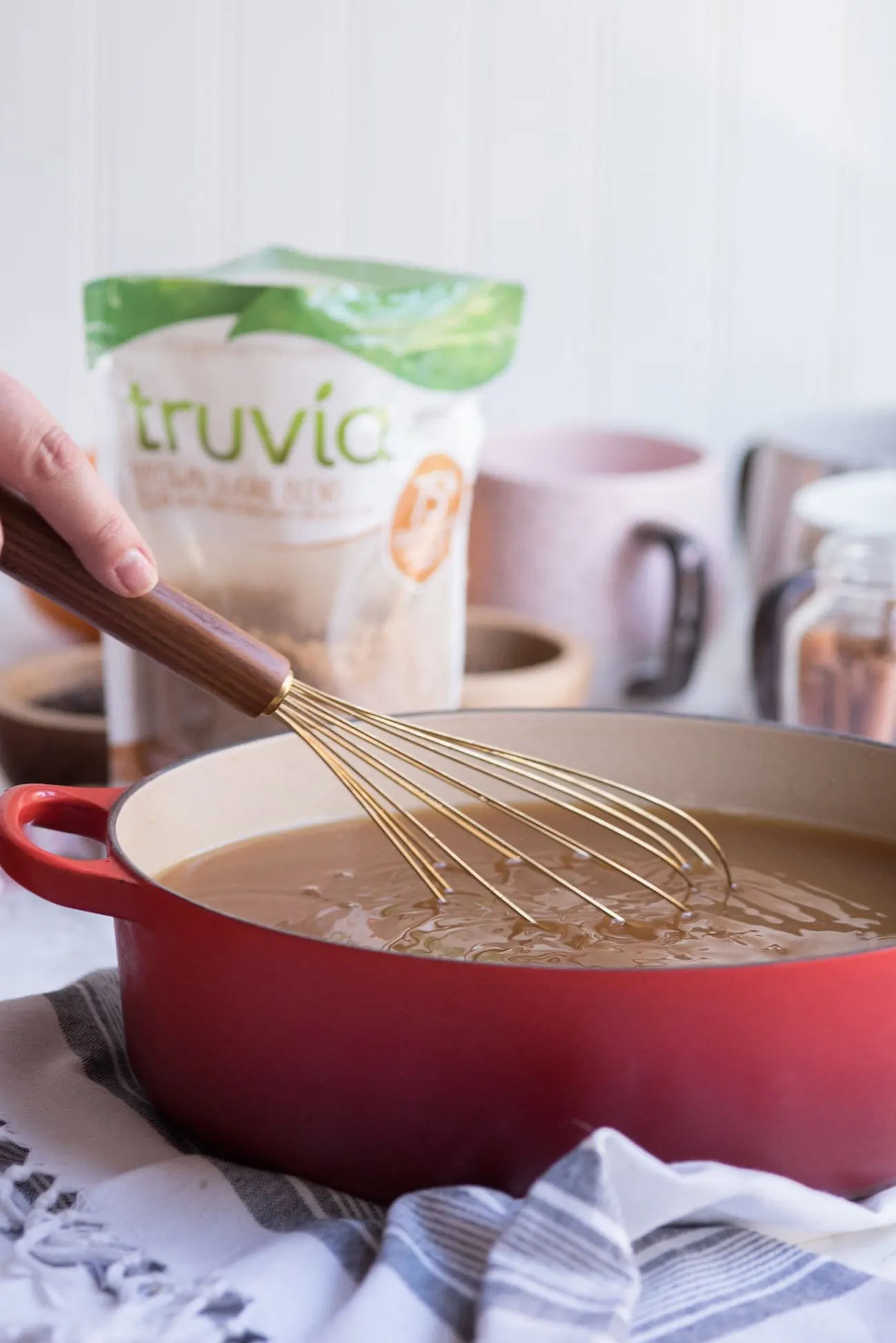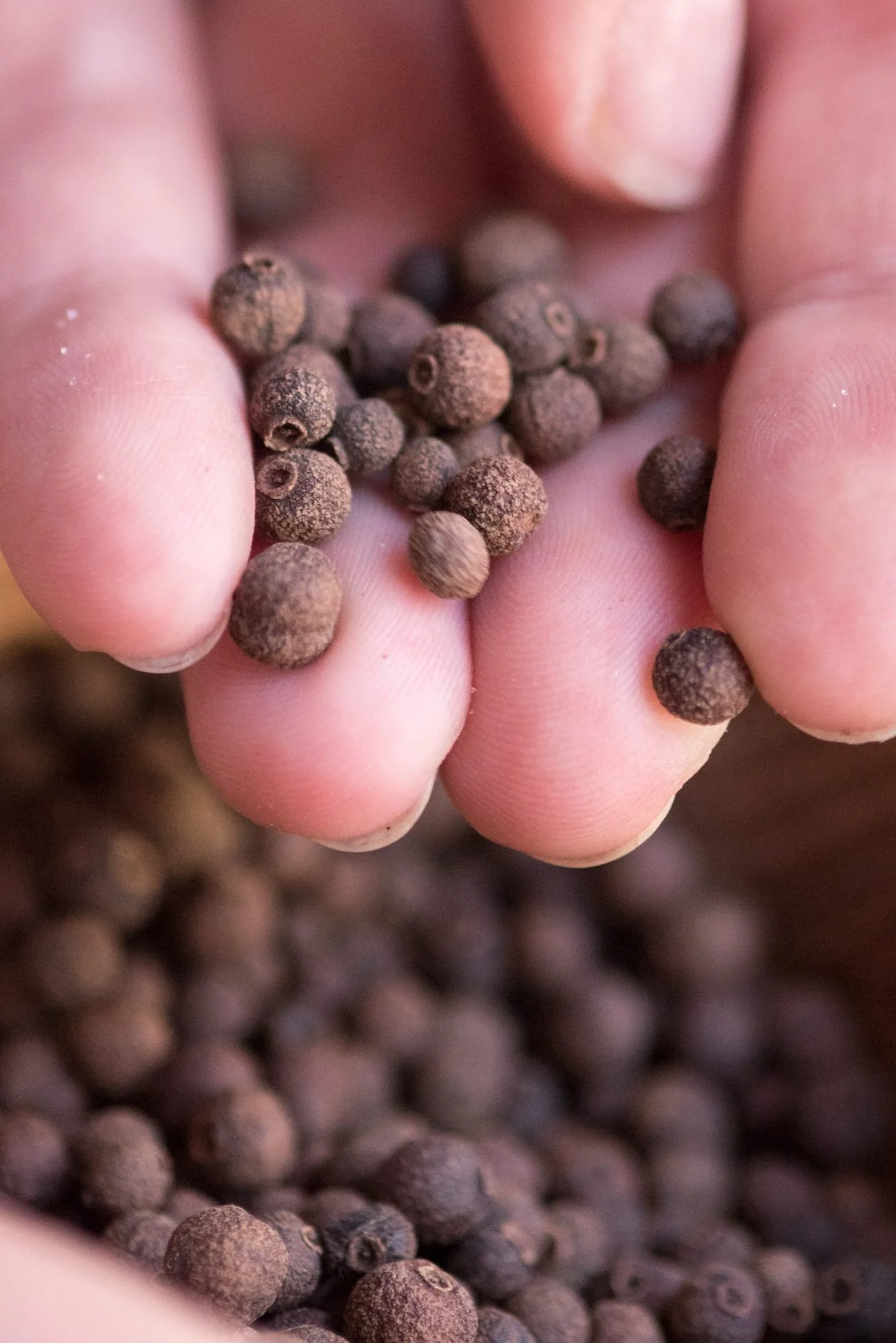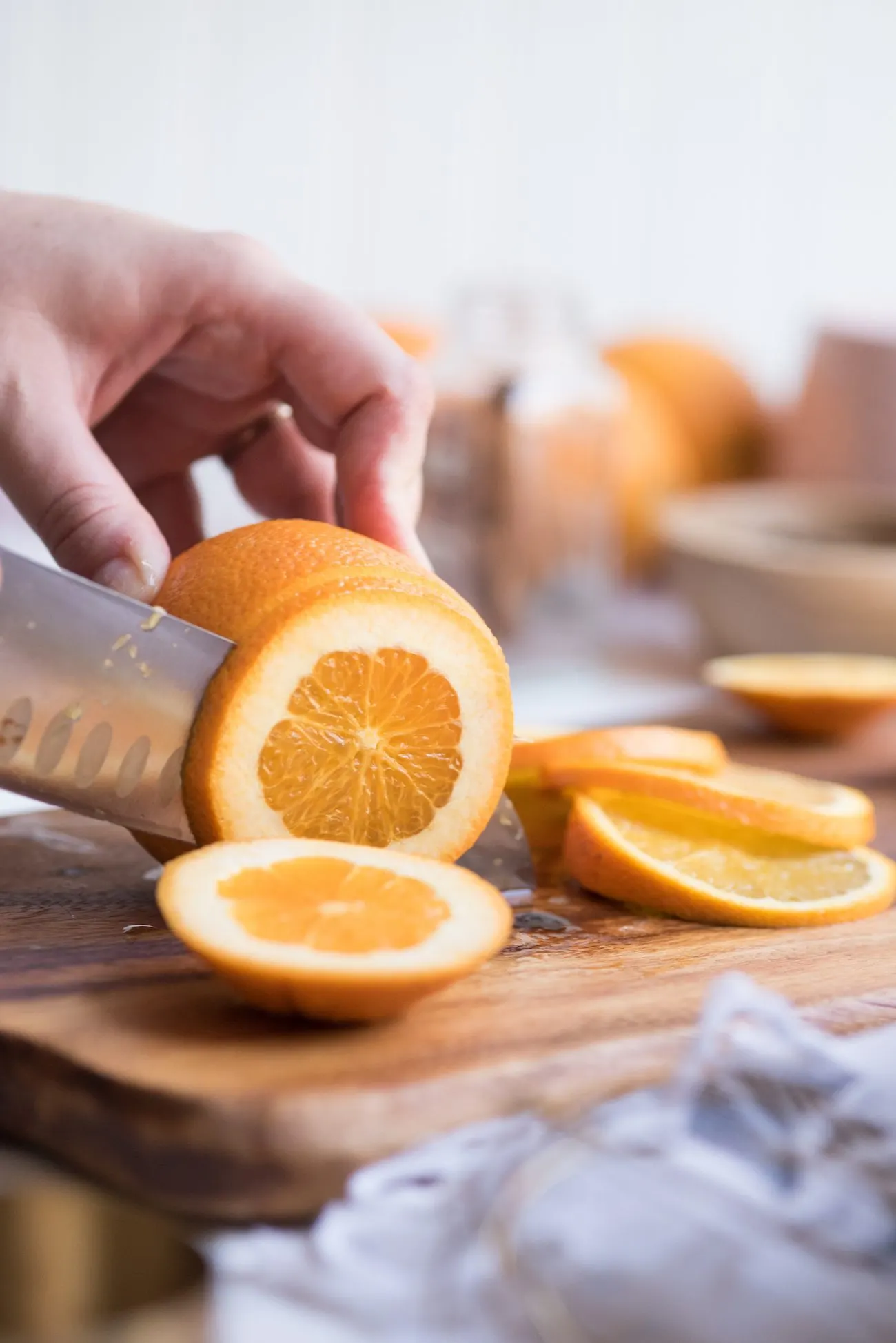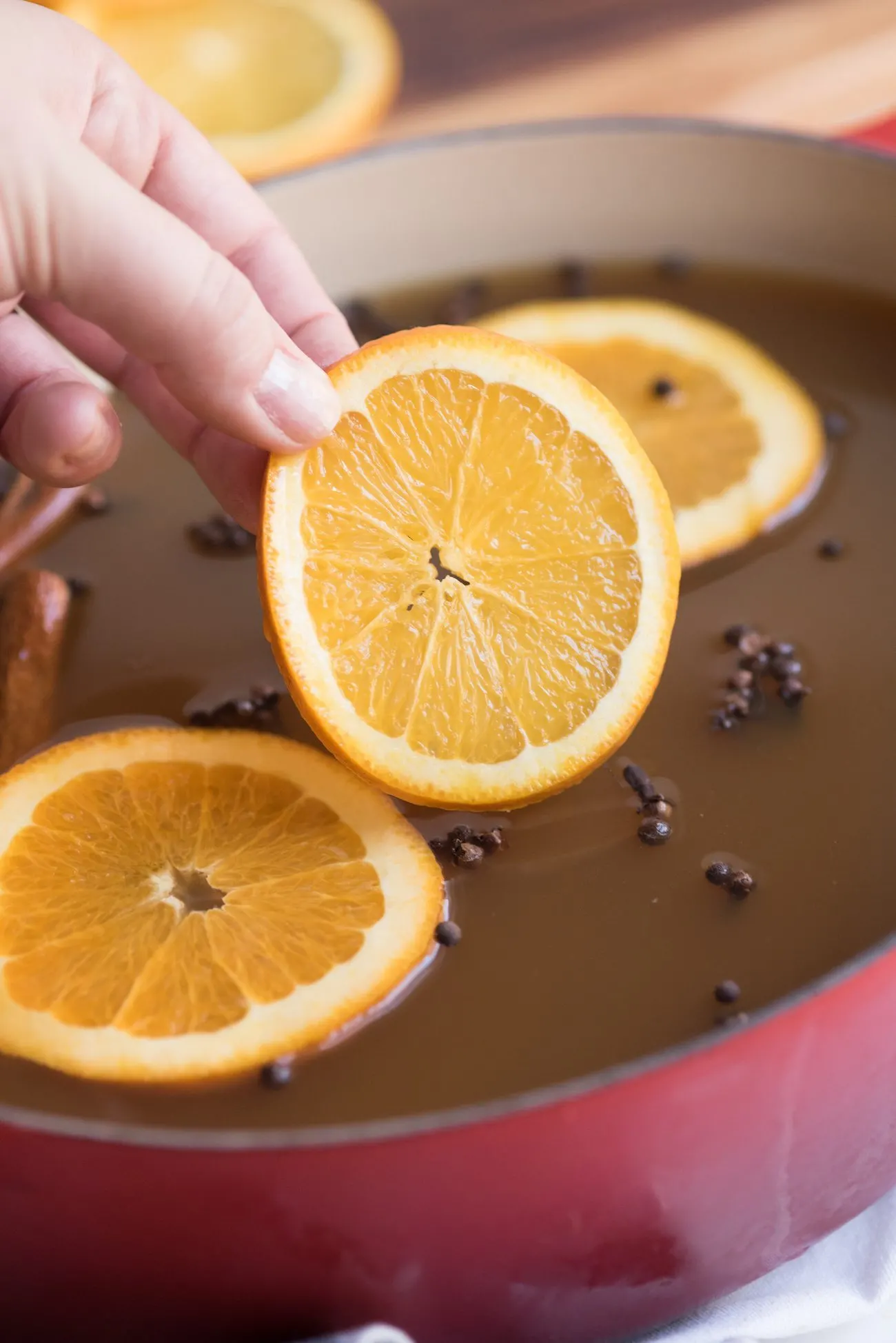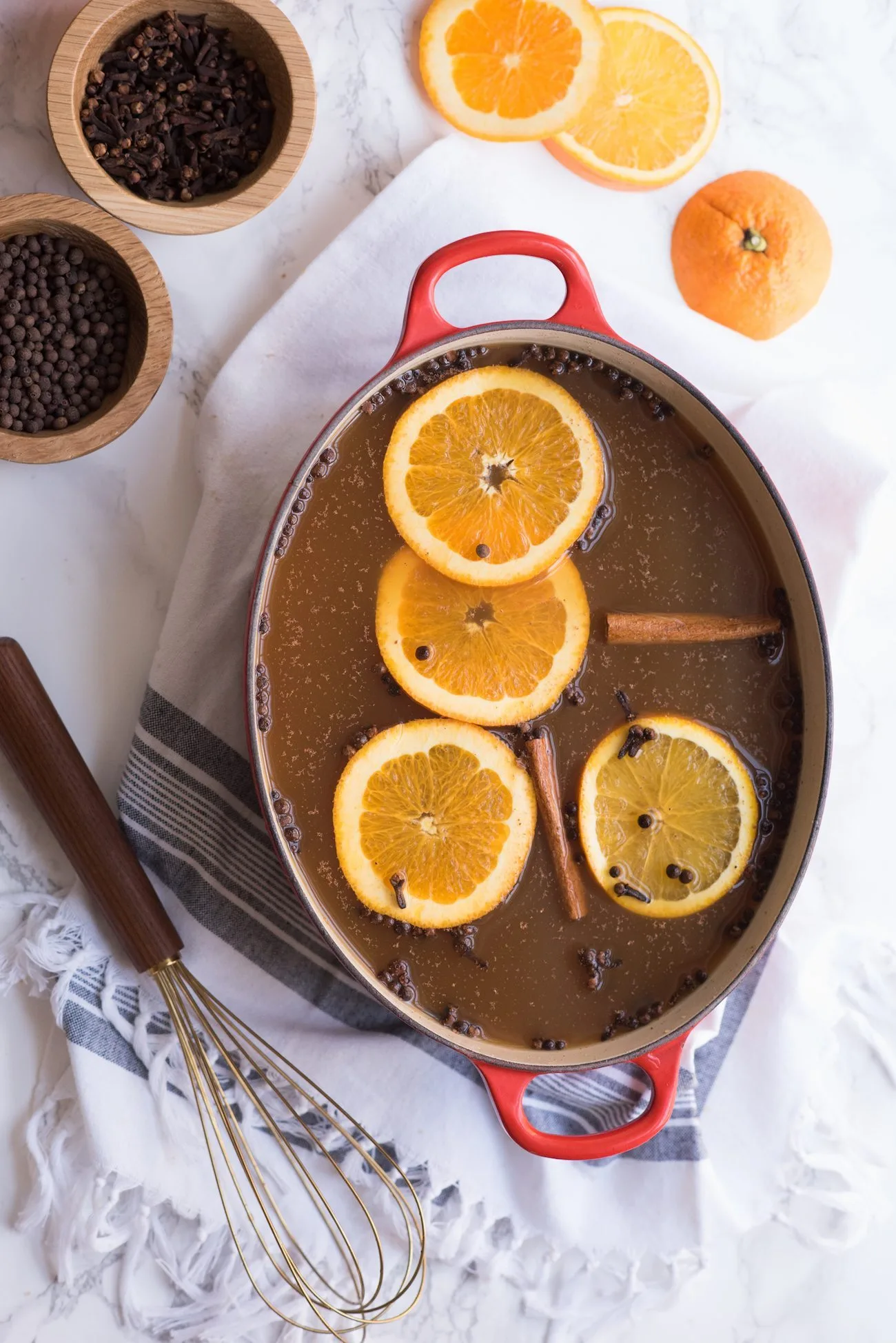 To make the best mulled cider, use the freshest apple cider you can find. I like to use cider from our local cider mill, but use what you can find and it's bound to be delicious. Use whole spices whenever possible, because they pack a lot more flavor, and slice your orange right before you add it to the pot so all that citrus juice melds perfectly with the cider. The full recipe below includes stovetop and slow cooker instructions so you can take either approach you prefer. Regardless, this is simple, sweet and the perfect treat on a crisp fall day. Oh, fall! Recipes like this or totally why you're my favorite.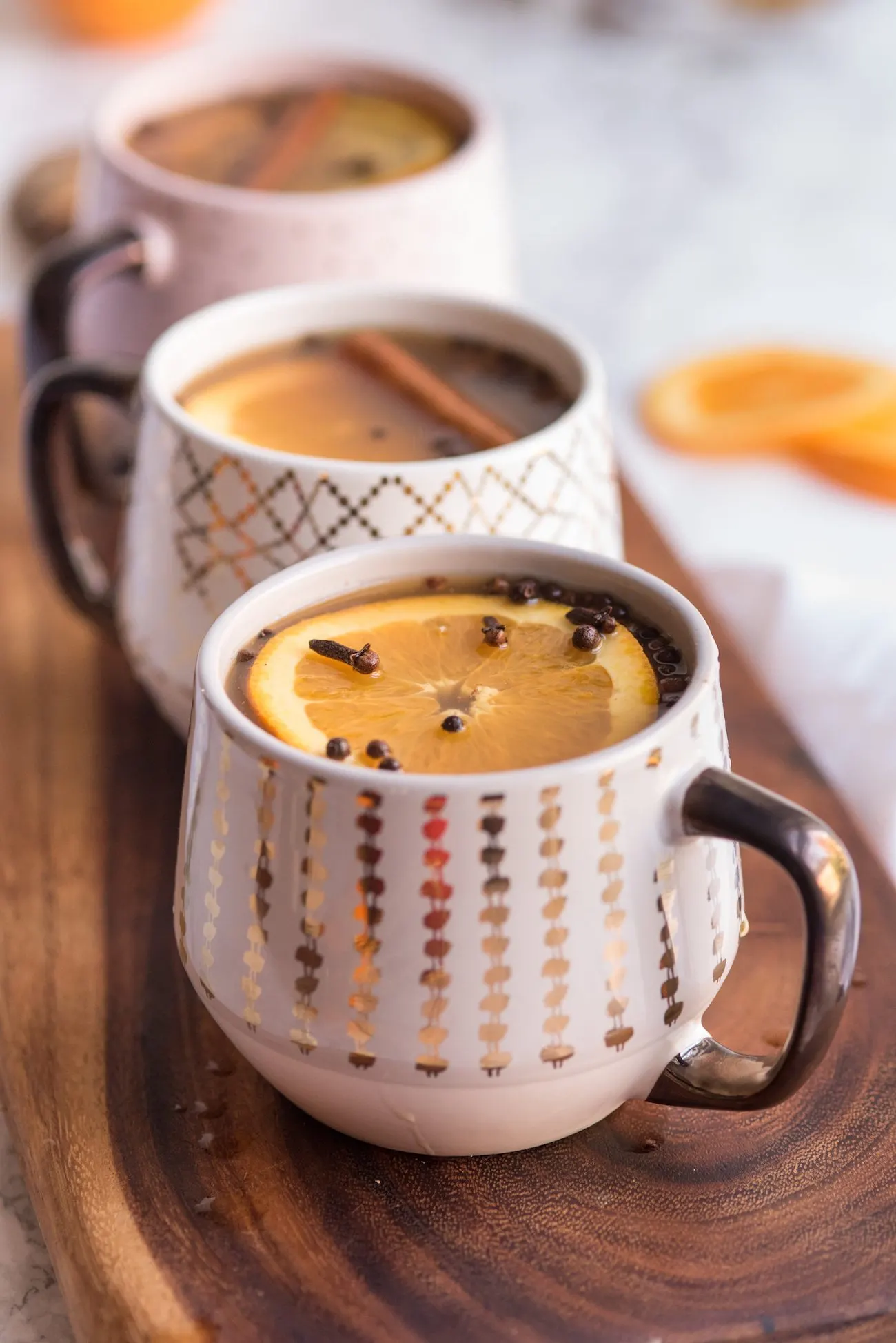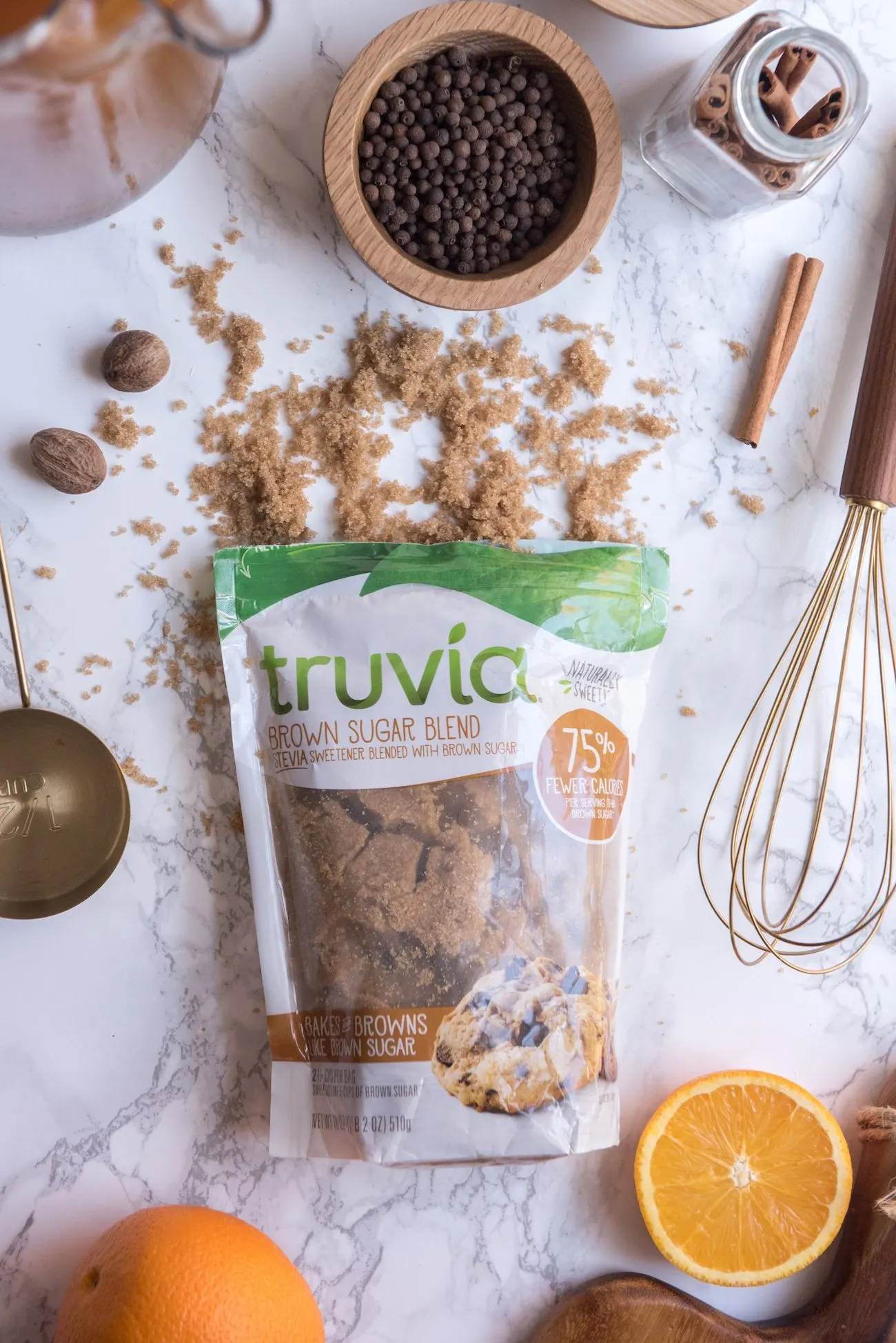 Mulled Apple Cider
Ingredients
1 gallon apple cider
½ cup Truvia Brown Sugar Blend
12 whole allspice berries
10 whole cloves
½ teaspoon freshly grated nutmeg
6 cinnamon sticks
1 large orange
Instructions
Pour apple cider into a large pot or the crock of a slow cooker.
Add Truvia Brown Sugar blend and whisk well to combine.
Add allspice, cloves and nutmeg and whisk again.
Slice orange into approximately 6 slices, then add to the cider and spice mixture.
Add cinnamon sticks.
Warm over medium heat for at least 30 minutes on the stovetop and then serve warm.
Alternately, warm in a slow cooker over high heat for 30 minutes, then reduce to low and simmer for another hour before serving warm.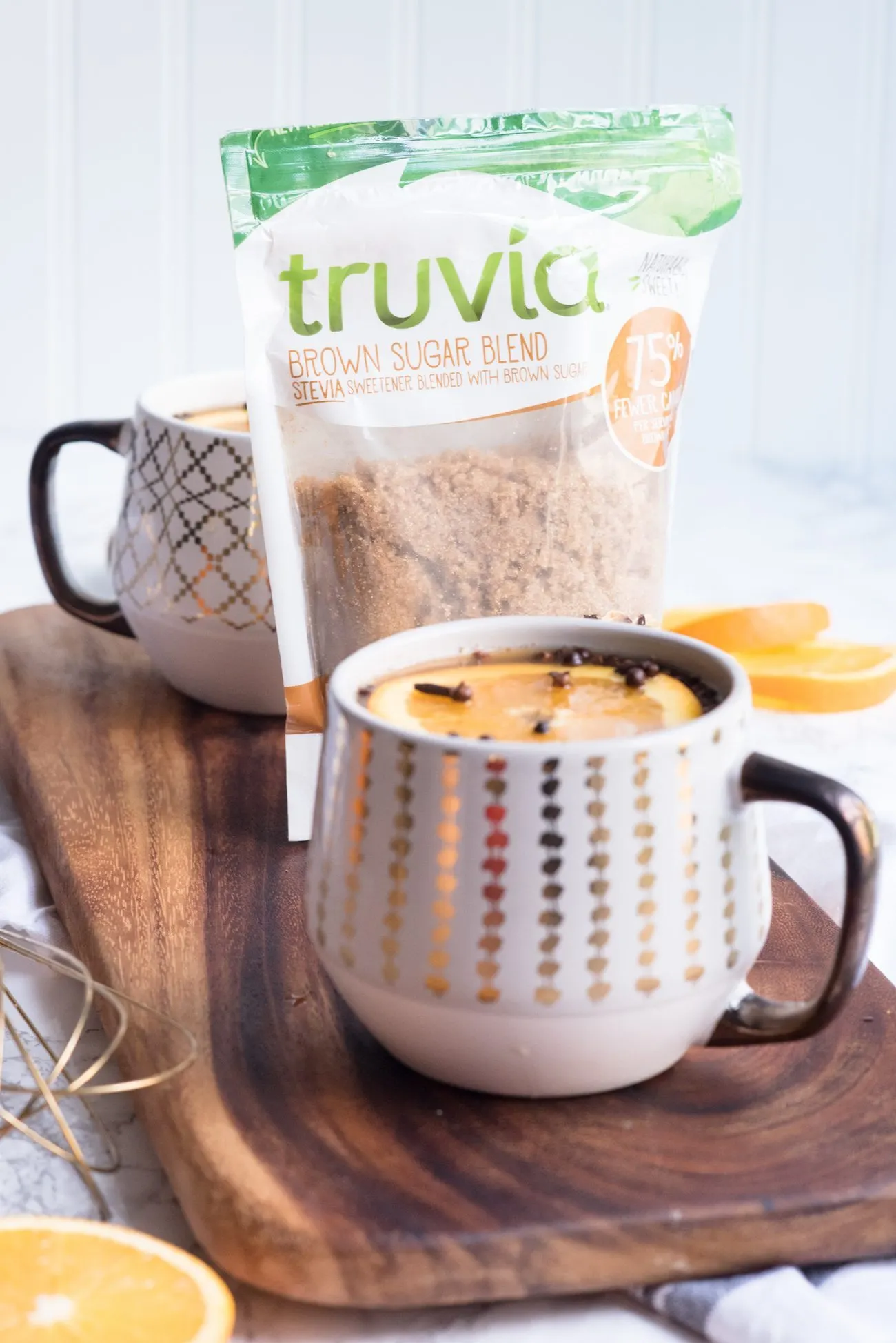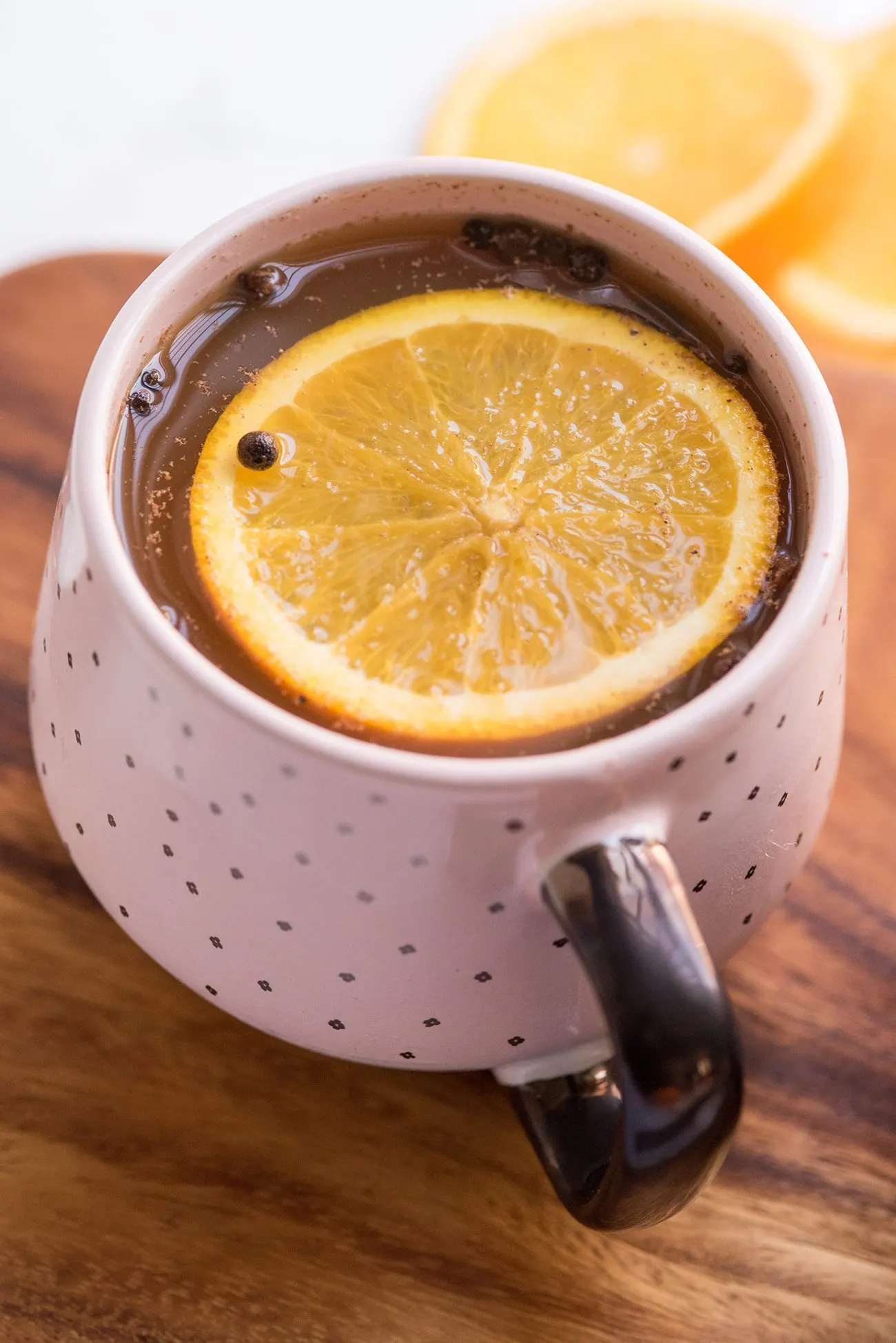 [Art direction + recipe by Cyd Converse | Photos by Alice G. Patterson.]

This post was sponsored by Truvia. I received compensation for this post, but all opinions are my own. Read more about our editorial policies.