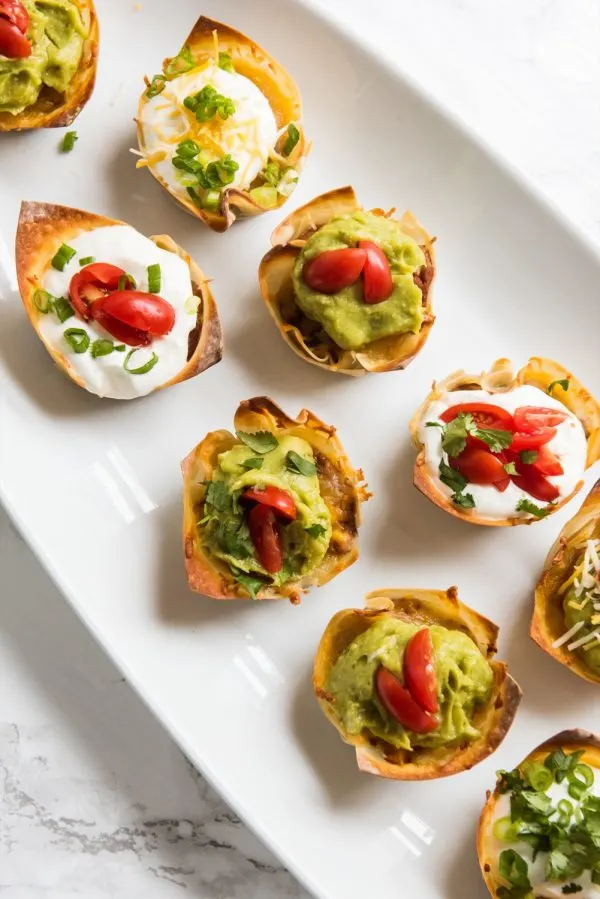 I'm pretty sure most people will agree that one of the best parts about the Super Bowl is the food! Now, I'll be so bold as to say that these crunchy veggie taco cups are one of the best Super Bowl appetizers going. They're a cinch to make and they are so so tasty. They're made with wonton wraps (which I buy pre-made at the grocery store) and a vegetarian refried bean filling that is crazy delicious. You could definitely add a bit of ground beef or shredded seasoned chicken to these if you'd like, but I challenge you to keep them vegetarian. I promise you they're not missing anything! Just make sure to buy vegetarian refried beans or look for fat free refried beans, which are almost always vegetarian since they don't include the pork fat that comes in traditional refried beans. (Just double check the ingredients list!) Then you'll have some seriously delicious game day snacks that are not only vegetarian but reasonably healthy, too, at least compared to many of the traditional Super Bowl dishes.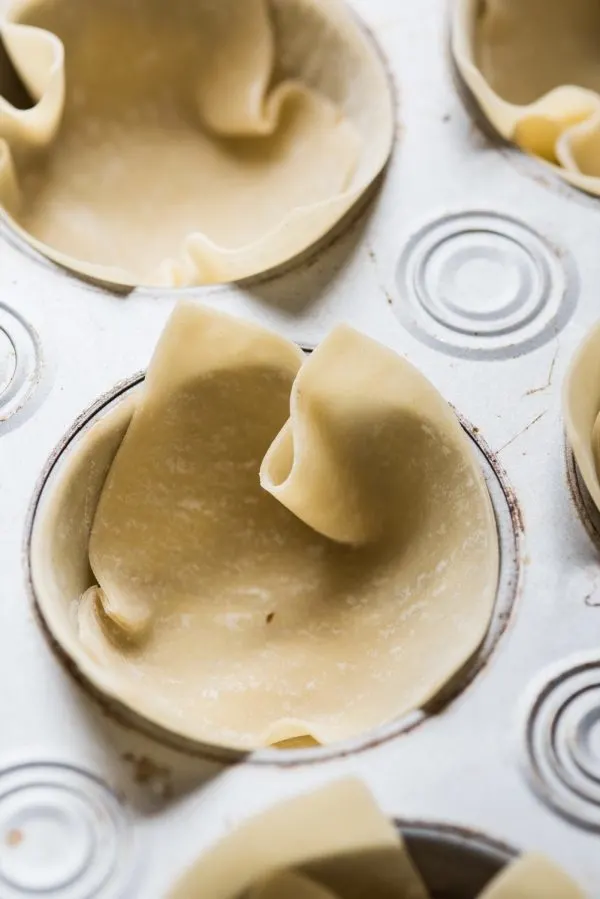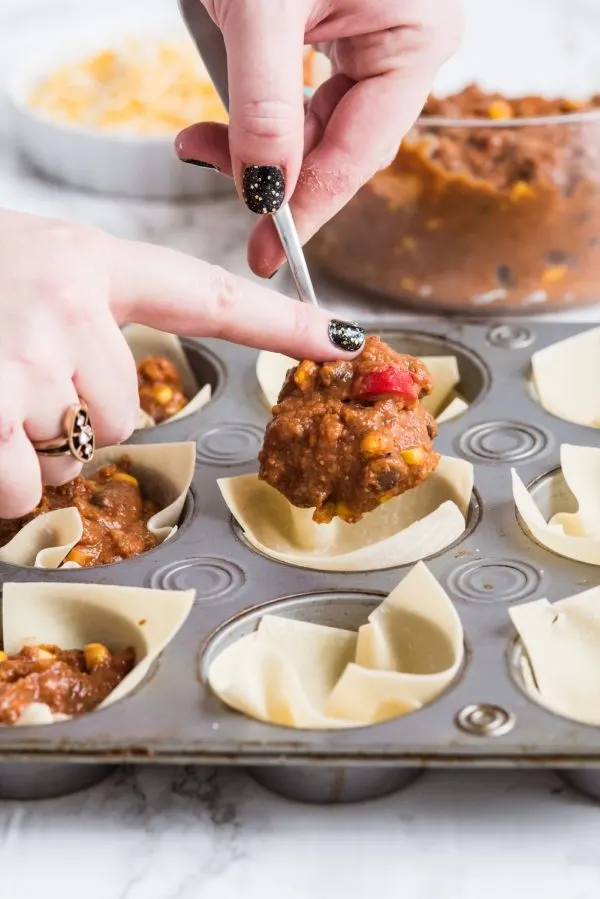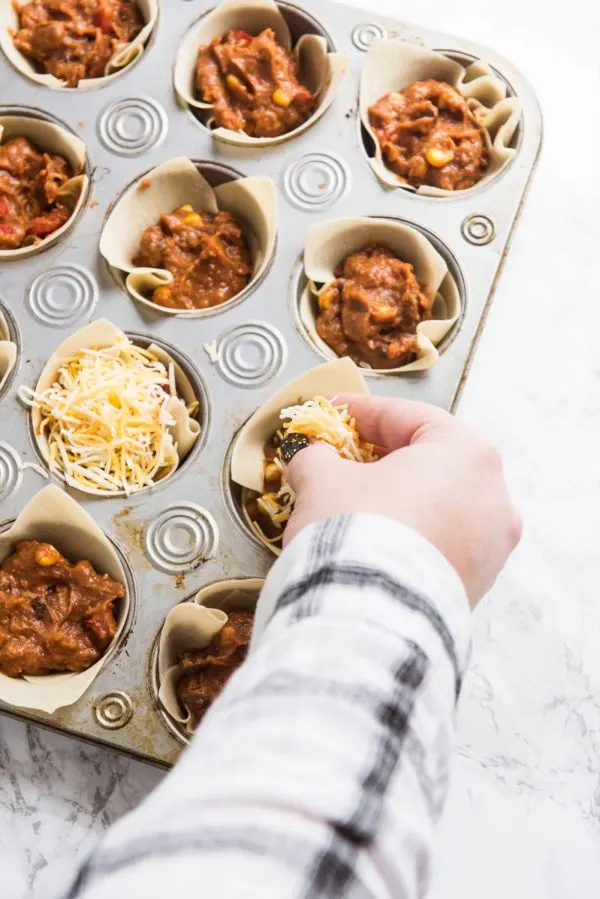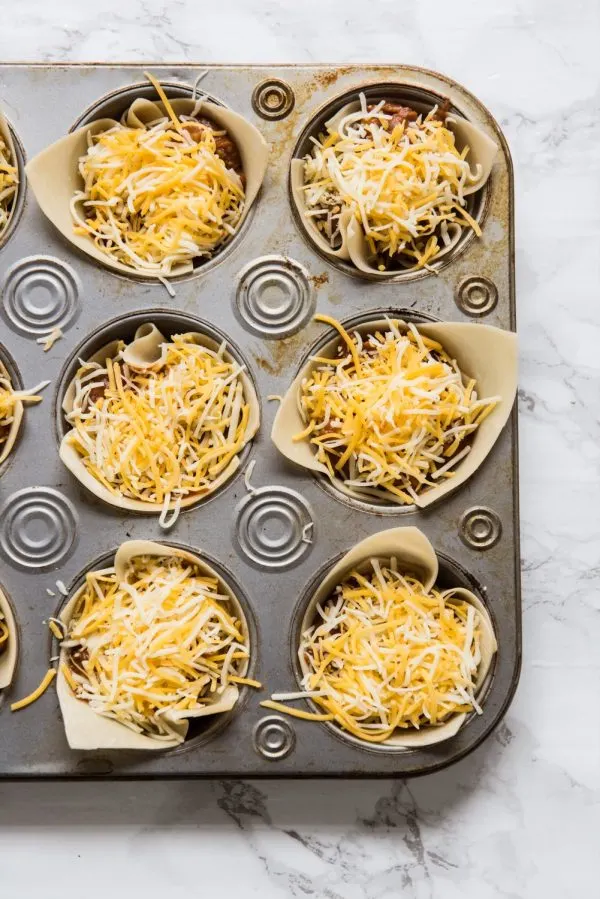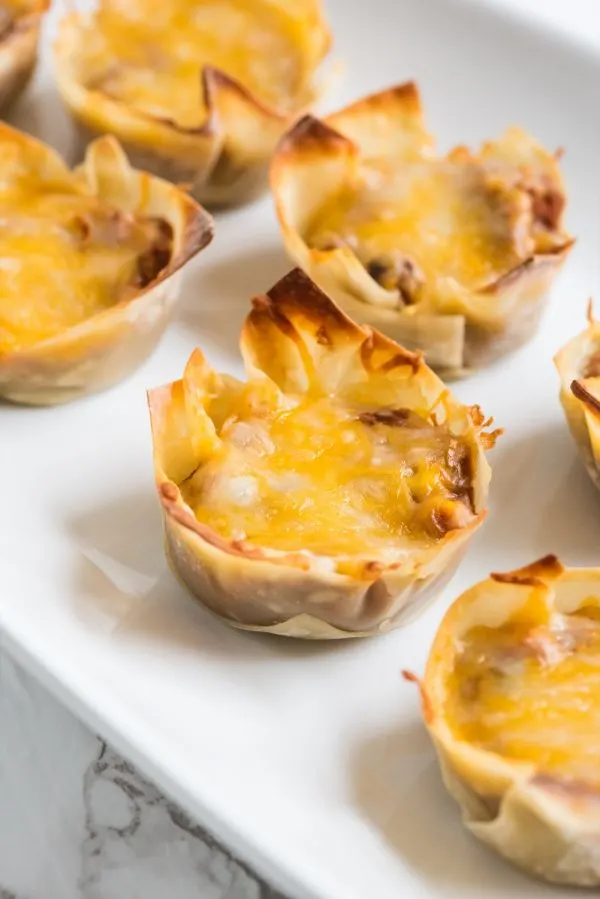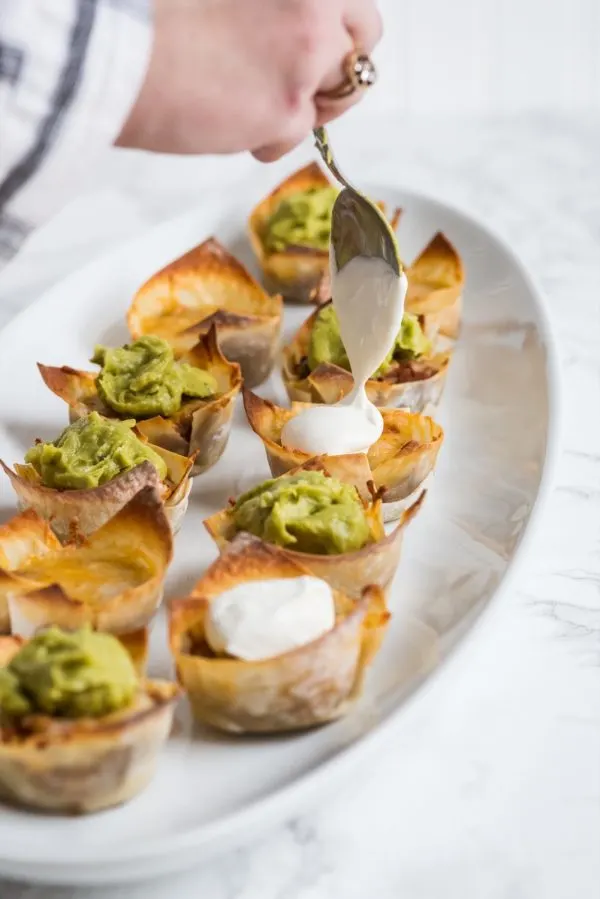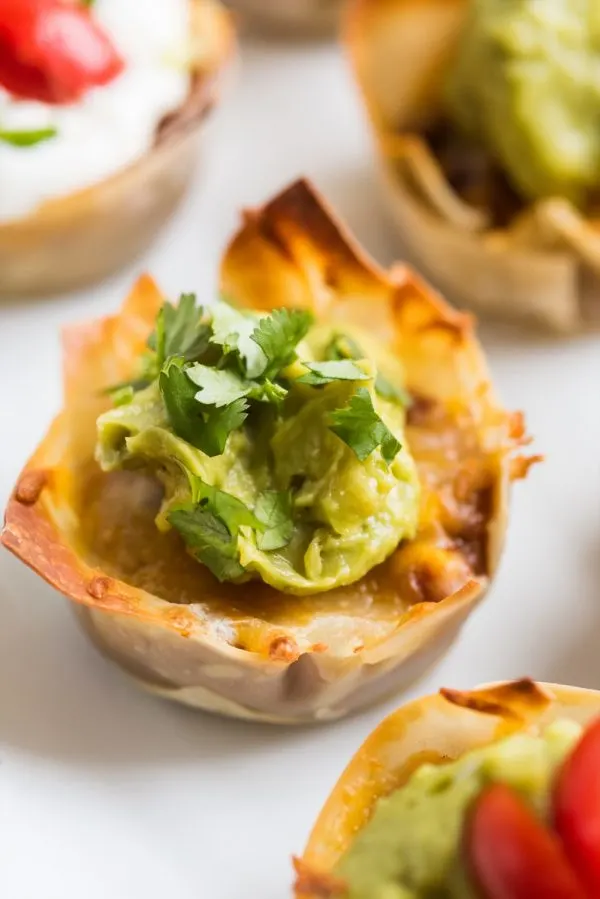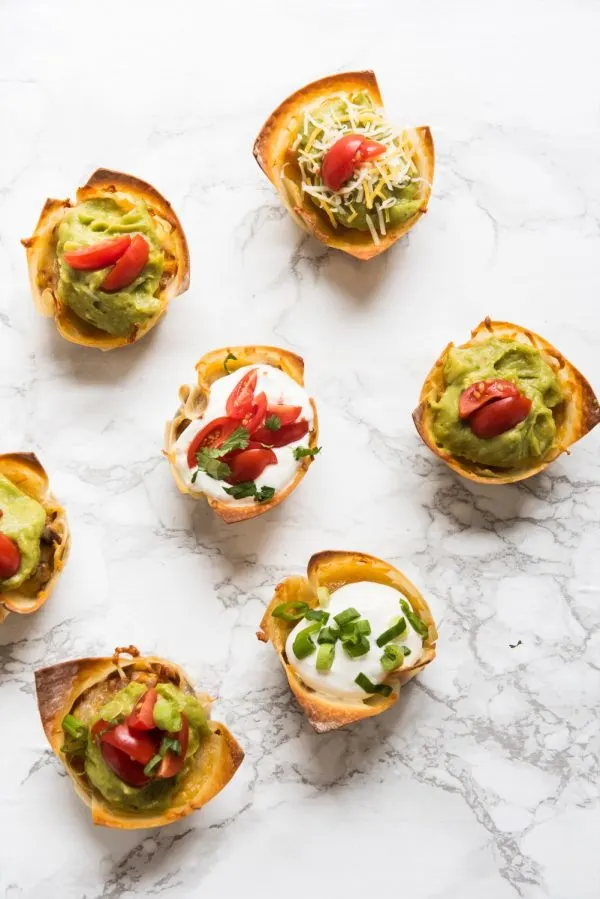 You can serve your taco cups alongside a bunch of fun toppings so guests can mix and match their own toppings to their liking. People love interactive foods where they can self serve to their little heart's content! Or, you can simply top them in a variety of ways and set them out on a tray so everyone can just grab, snack and go without having to fuss with dressing their own. Personally, I could eat these all night and skip everything else on the table, because they are sincerely that delicious. Also, maybe the leftover ones taste really really good pulled straight from the fridge when you're trying to sneak in lunch while chasing a speed walking toddler back and forth across the house all day long. But I wouldn't be speaking from personal experience, I swear.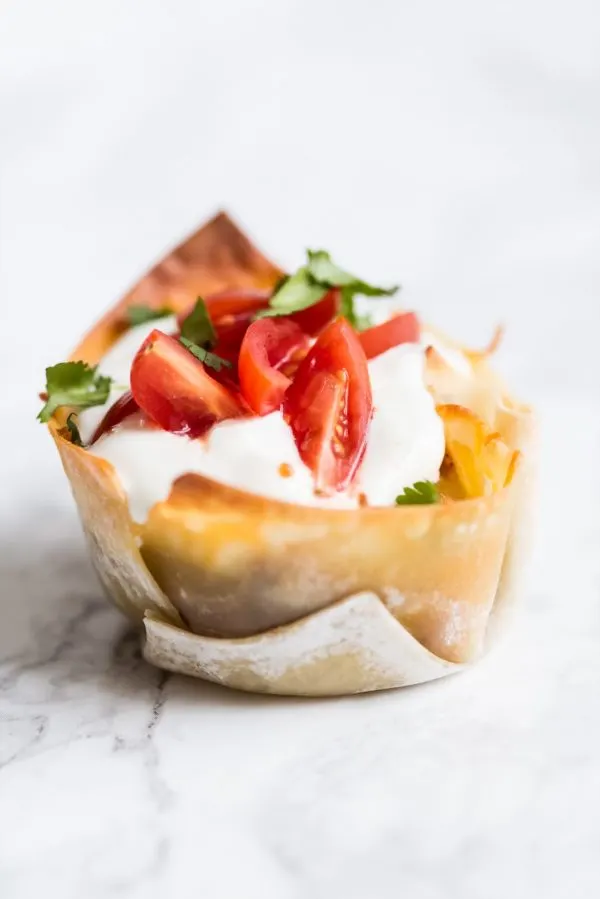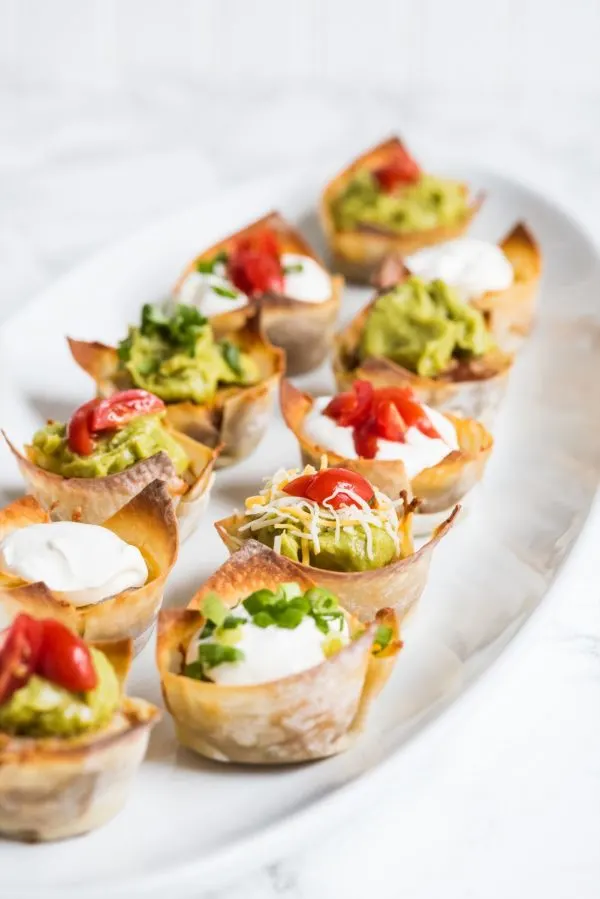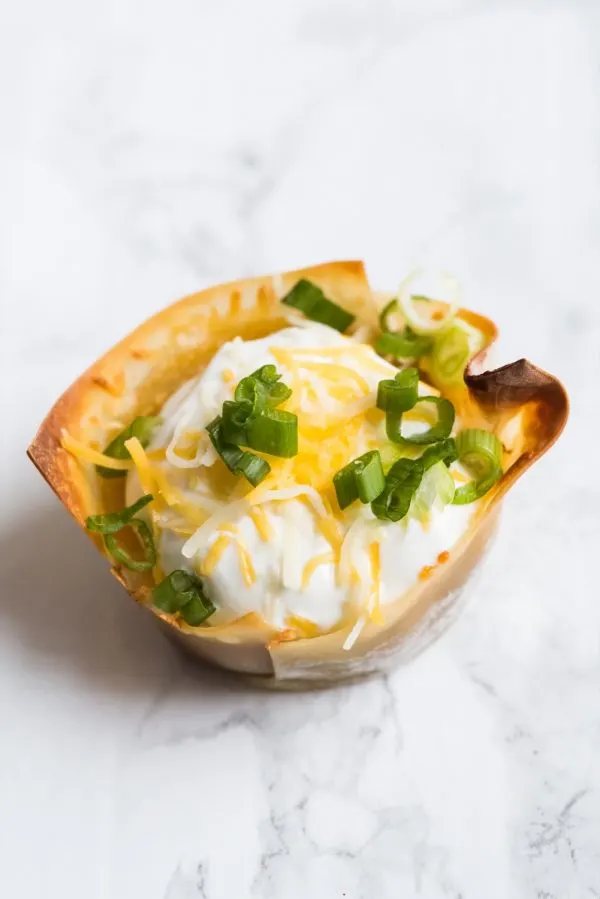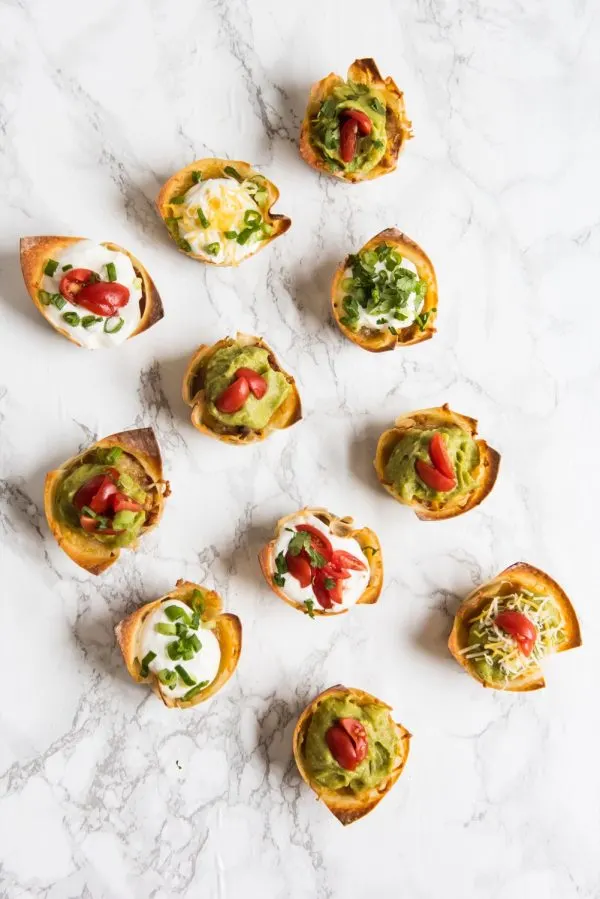 [Recipe + art direction by Cyd Converse | Photos by Alice G. Patterson.]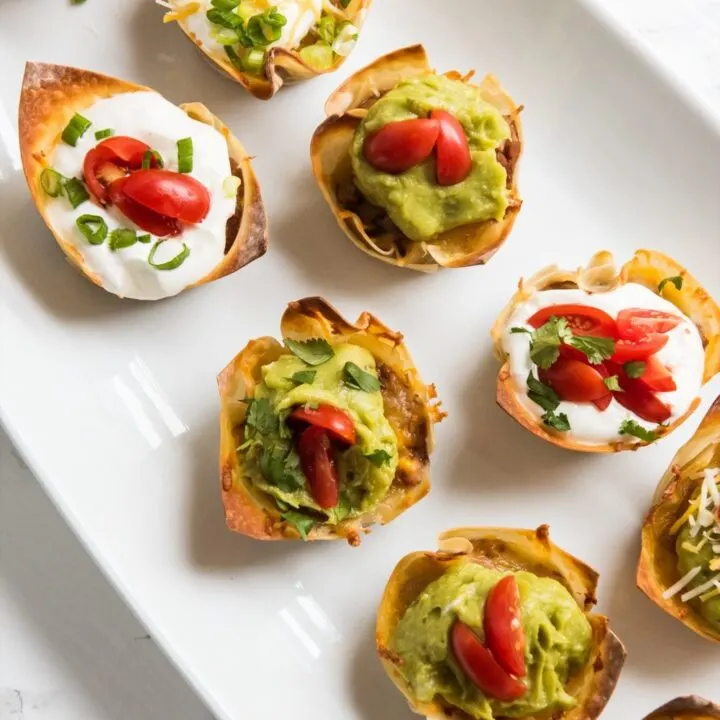 Crunchy Veggie Taco Cups
Ingredients
(1) 15 oz can vegetarian refried beans
1/2 cup frozen corn, thawed
1/2 cup black beans
1/2 medium diced red pepper
1 tablespoon taco seasoning
Black pepper to taste
(2) cups shredded cheddar
48 wonton wrappers
Toppings such as guacamole, tomatoes, sour cream, etc.
Instructions
Preheat oven to 350° then lightly spray a 12-cup muffin tin with nonstick spray.
Line each cup with two wonton wrappers, layered over top of each other form a cup shape.
In a mixing bowl, combine refried beans, thawed corn, black beans and bell pepper.
Add in taco seasoning and cracked black pepper to taste.
Spoon approximately 2 tablespoons of the bean mixture into each muffin cup.
Top with 1 tablespoon of shredded cheese then bake for 15 - 18 minutes until crispy and the wonton wrappers are cooked through.
Serve with guacamole, diced tomatoes, sour cream, cilantro, diced scallions and other toppings as desired so guests can top their own taco cups to their liking.