This post was sponsored by Prairie Organic Spirits. Thank you for supporting
the sponsors that help make The Sweetest Occasion possible!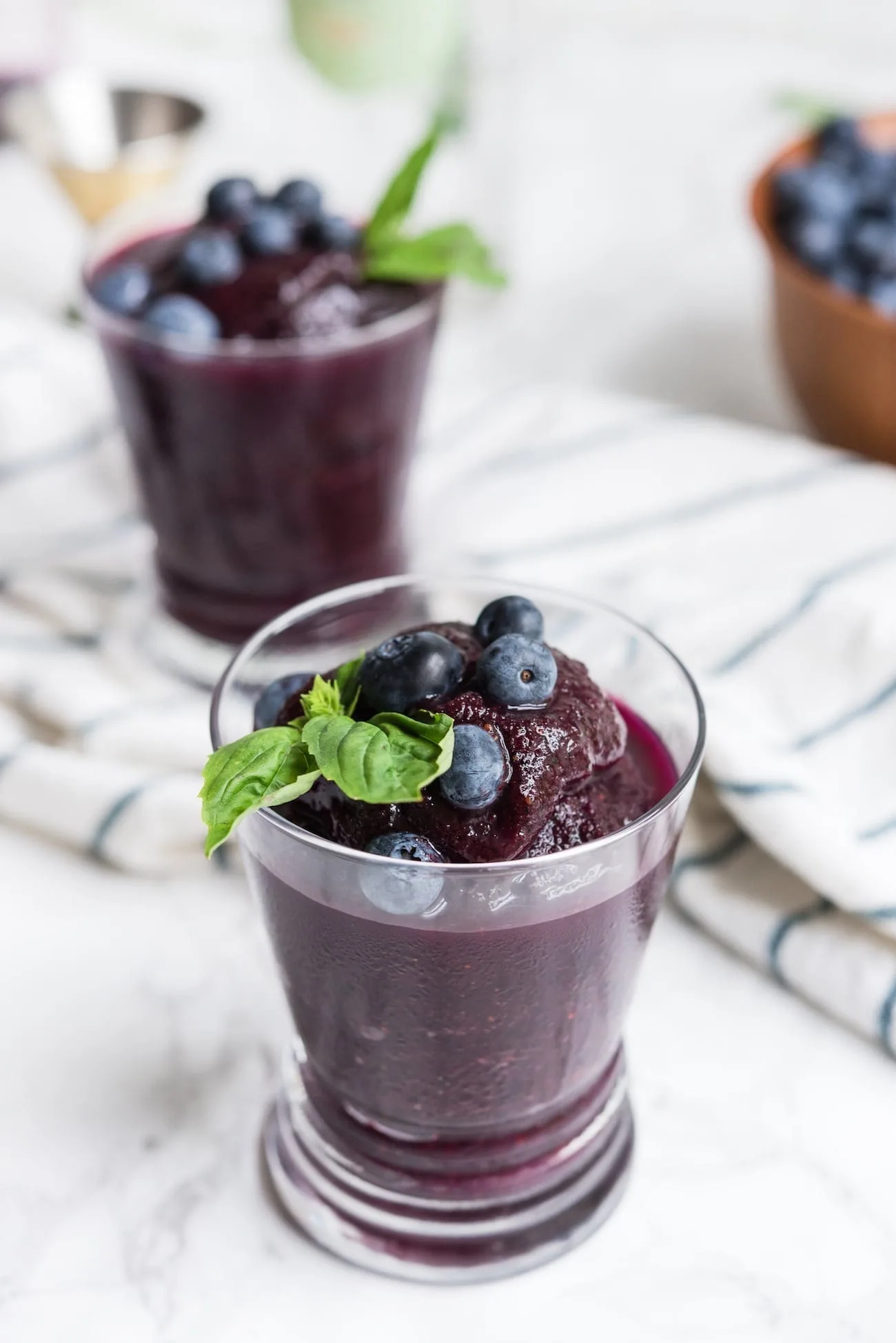 It was my dad who first introduced me to the beauty of really good gin cocktails. Late in my college career, I'd go home summers to work an internship at a local architecture firm. My dad and I would often meet on the back porch in the evening after work and he'd make us each a perfect gin and tonic. Perfectly refreshing. Perfectly summer. I've been a gin fan ever since. But today I've upped the game on the classic gin and tonic with these blueberry beet slushies made with Prairie Organic gin. They may just be the single tastiest cocktail I've ever concocted and with blueberries currently in season, you're going to want to fire up that blender!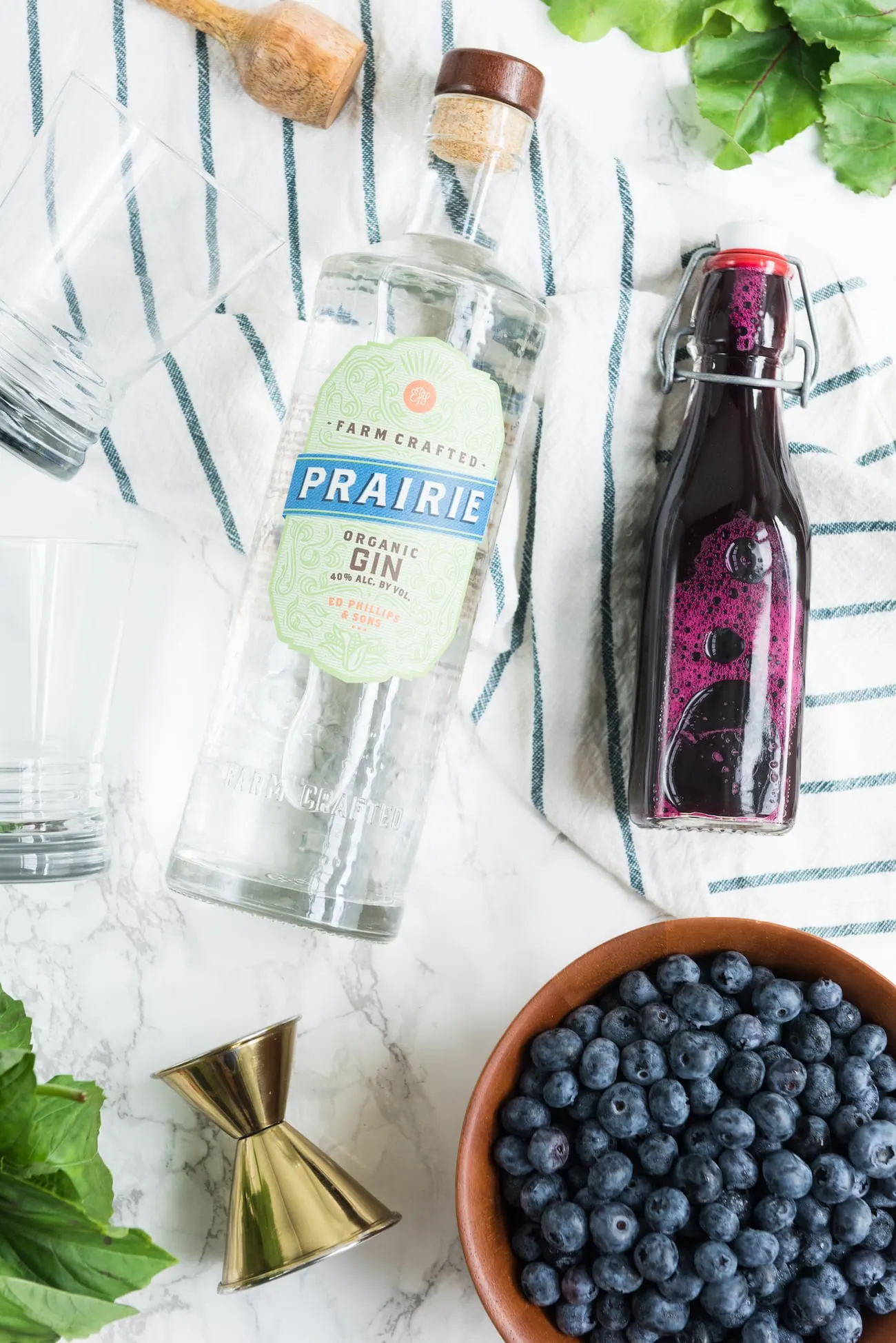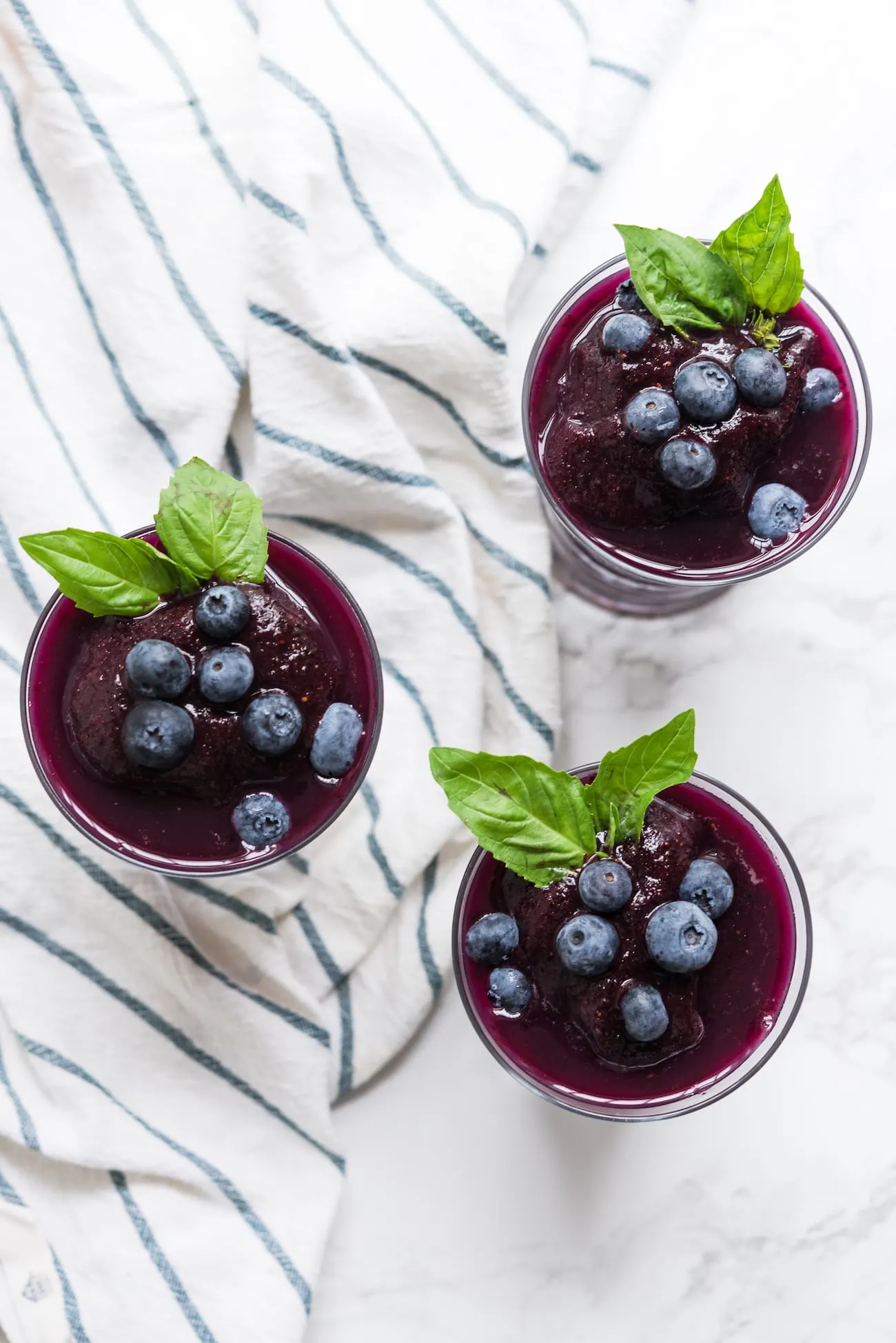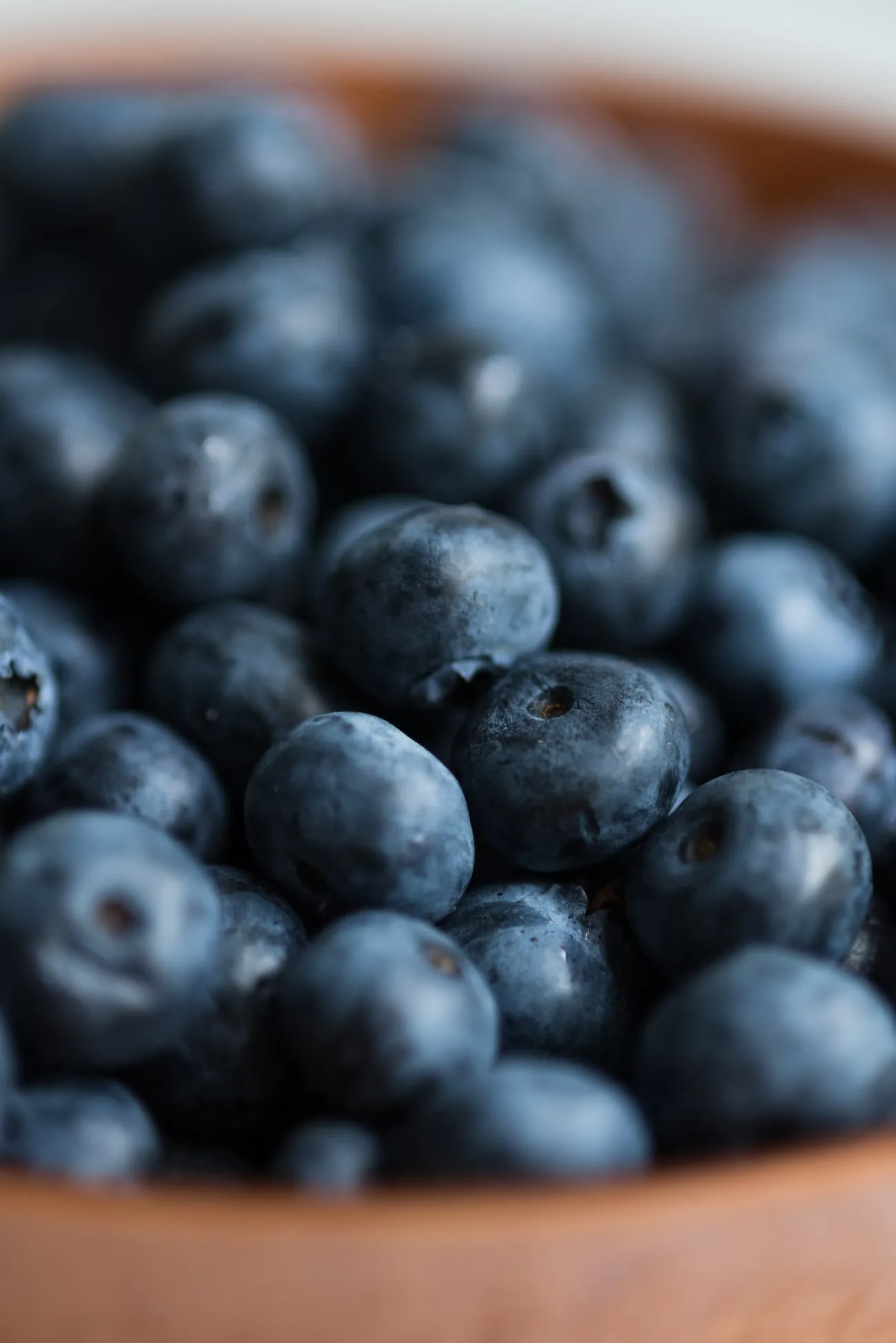 From my heart to yours, I think you should use fresh blueberries here. That said, either way they're going to be frozen (I froze my berries overnight) so if you're making these off season for you, swing through the grocery store and snag the frozen blueberries. We're adding fresh beet juice, basil, a touch of simple syrup and that amazing Prairie Organic gin for a frozen cocktail that is refreshing, packed full of antioxidants and free from any funky ingredients. In fact, that's my favorite part about Prairie Organic – all of their spirits are certified organic, gluten free, non-GMO and made with a whole lot of love so you can craft your best cocktails ever.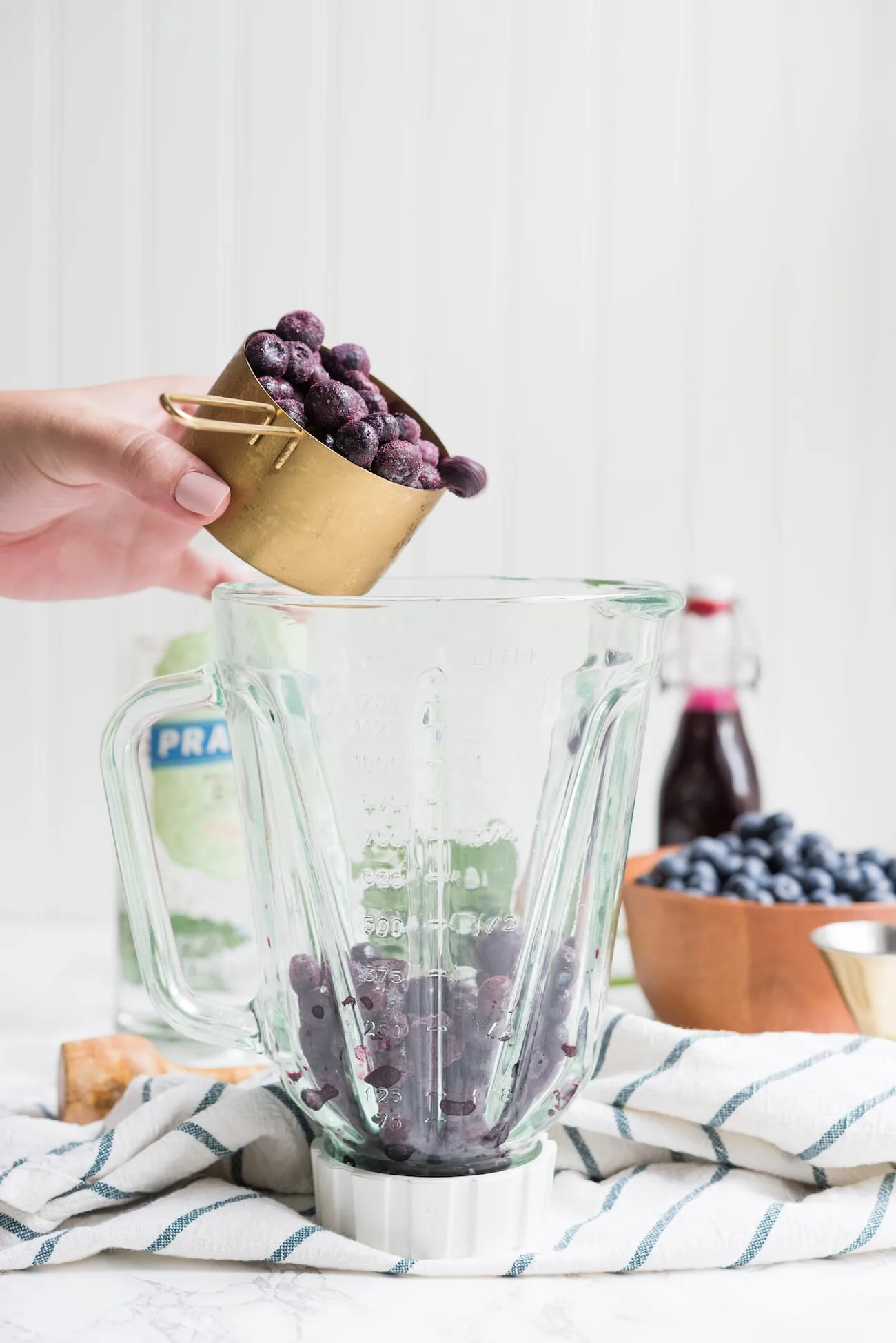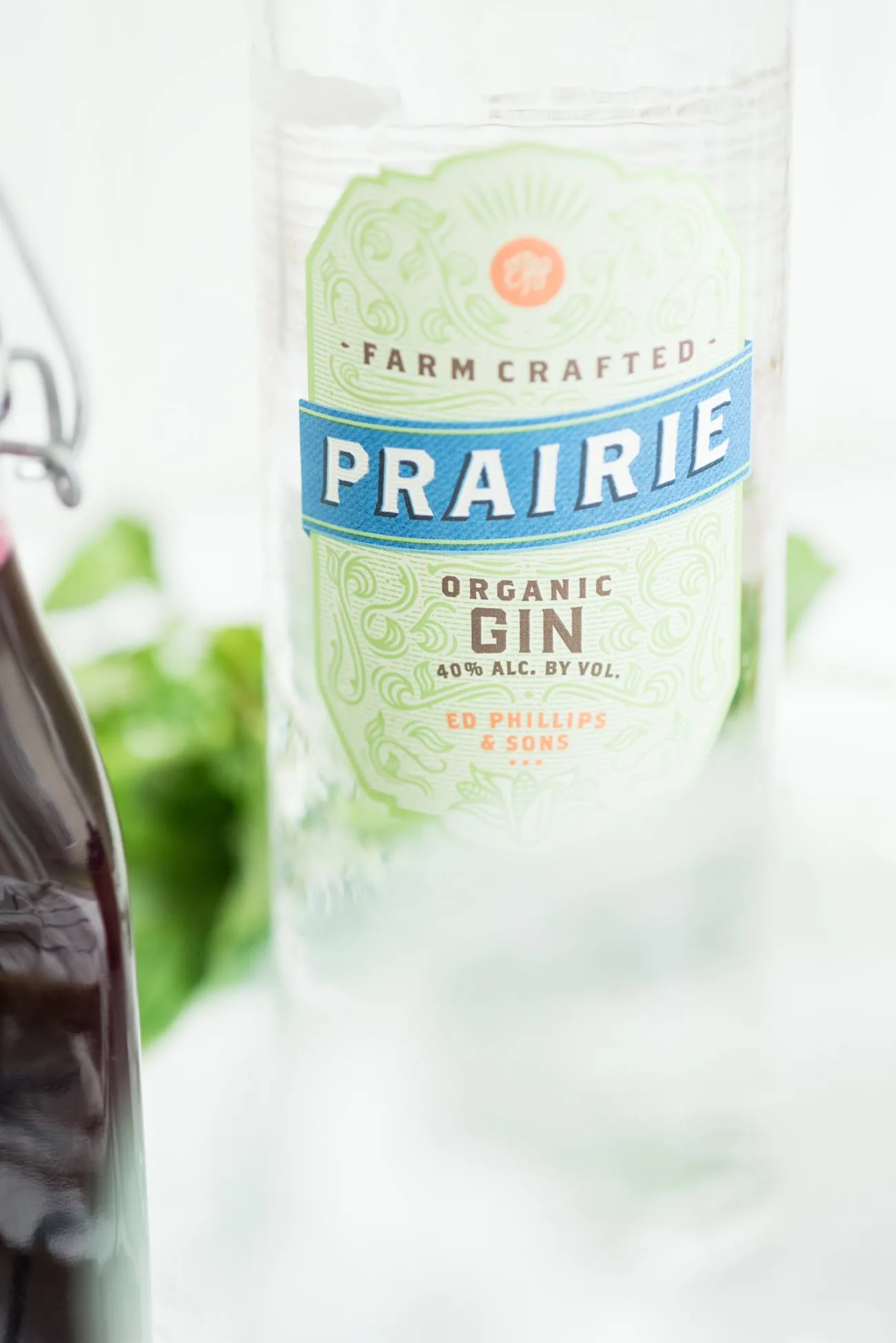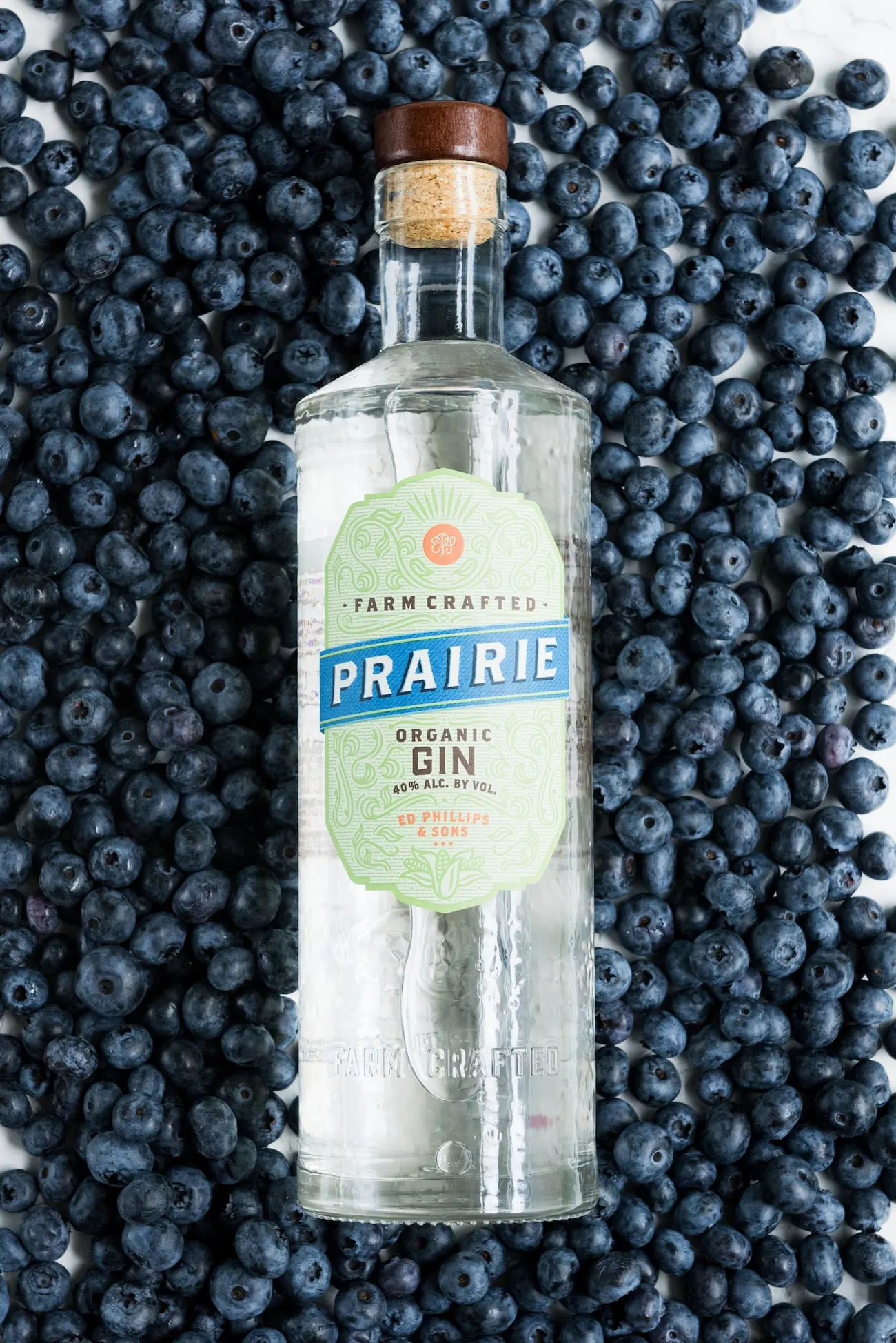 If you hear "frozen cocktail" and you immediately think super sweet, this gin slushie is breaking the mold. The blueberries and beets pair so perfectly with the gin and the touch of fresh basil blended up in there only enhances the already fresh, herbal notes of the gin itself. Prairie Organic gin is super smooth and refreshing, a reflection of their commitment to the highest quality ingredients and care from the farm to the bottle. Overall this slushie is a frozen cocktail that is exactly like any good summer cocktail should be – fruity, easy, lightly sweet and insanely delicious.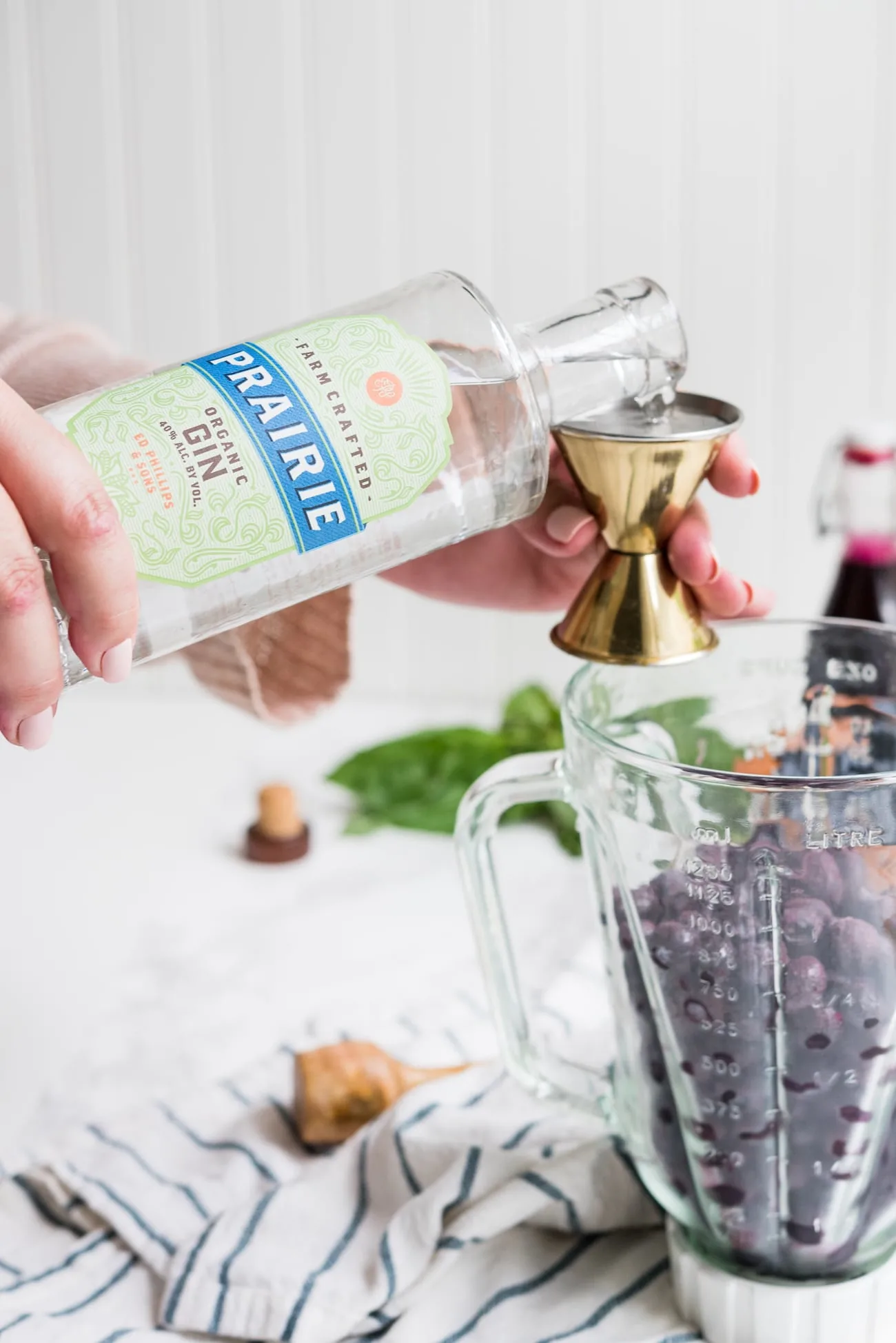 Oh, a word about the beet juice. Buy it in a bottle if such a thing exists in your grocery store, but otherwise it's very simple to make. Wash, peel, dice into chunks, throw in a high powered blender or food processor with a big splash of water then strain the pulp through a sieve over a bowl or jar, reserving the juice. This goes to my love for creating super fresh, home crafted cocktails. Those few extra minutes to juice the beets? Totally worth the effort. But if you're not into peeling beets, beet juice from the store will work just fine and you'll still have one very very tasty cocktail in your glass.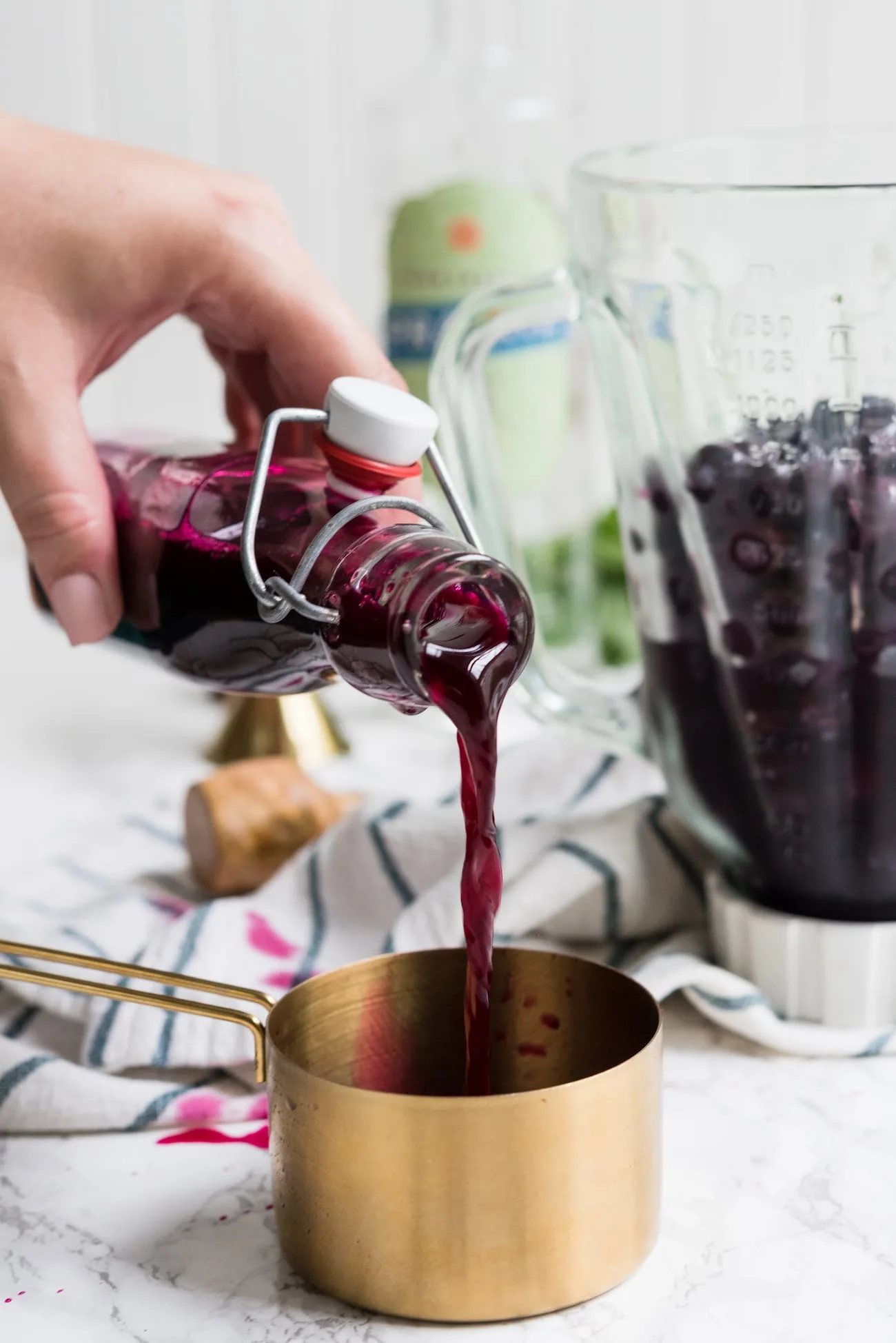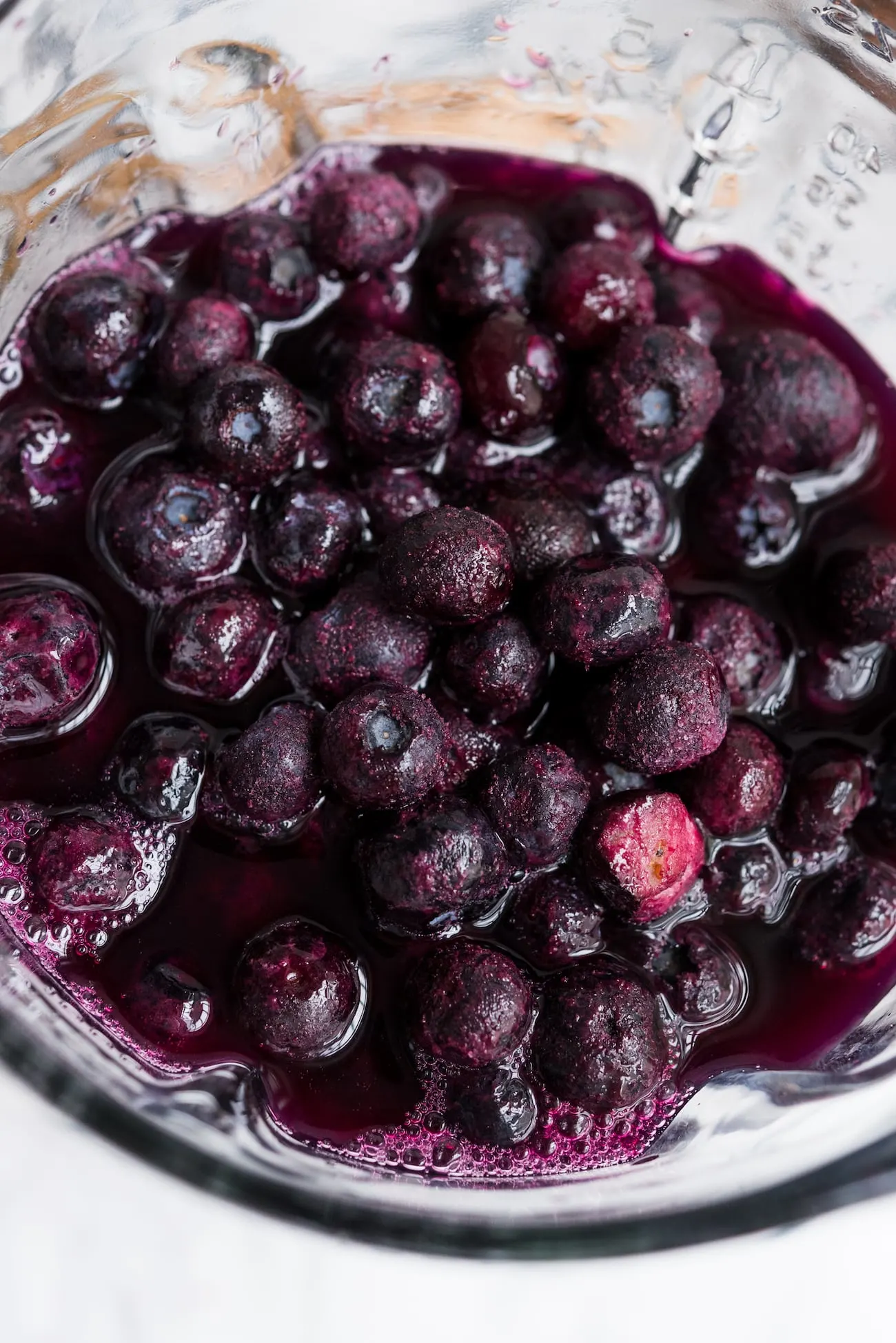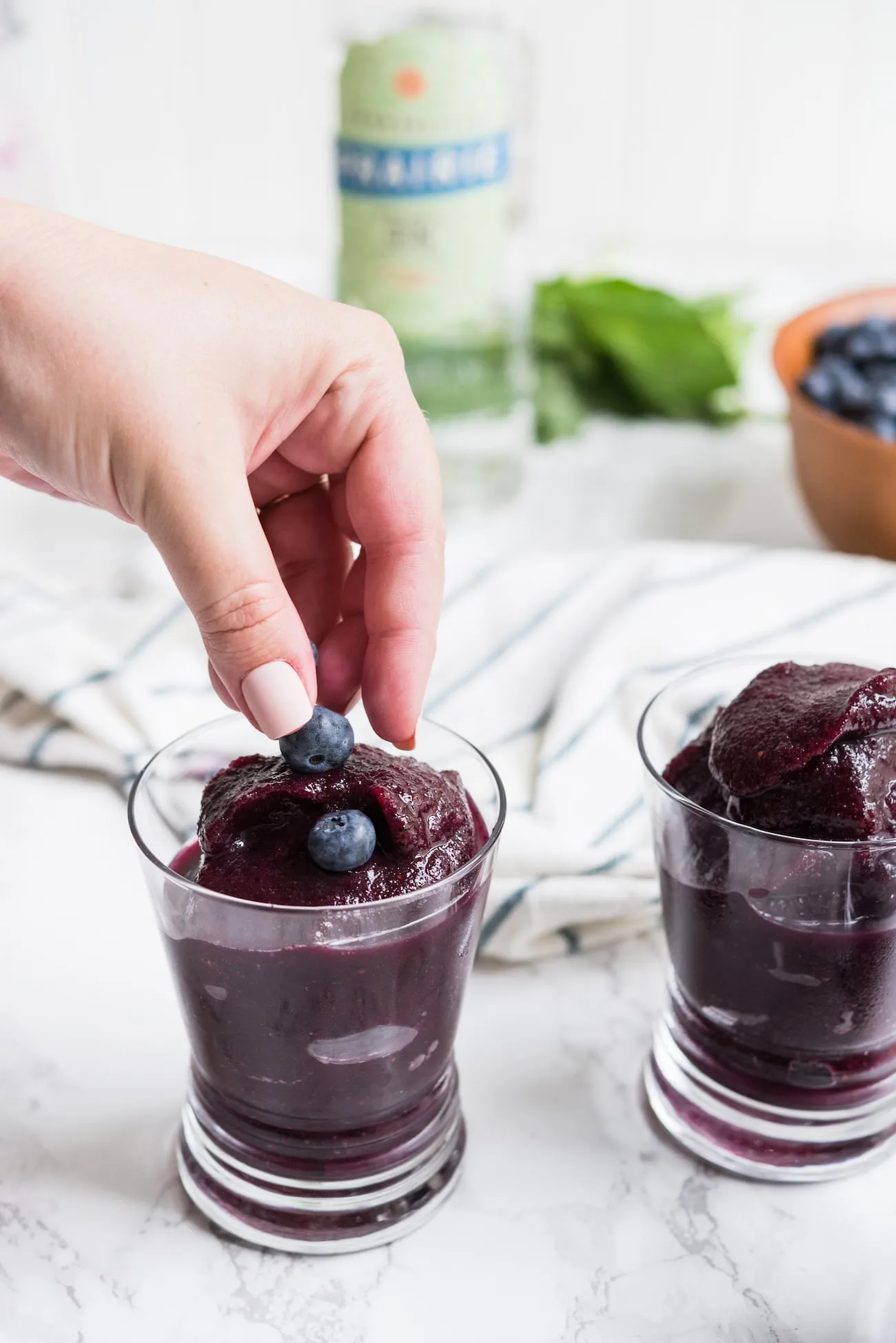 I'm happy to report that I still have a bunch of frozen blueberries in my freezer so another batch of these frozen gin cocktails is going down very soon. To freeze your berries, just wash, destem, pat dry and then load them up into a gallon size freezer bag and let them freeze overnight or for at least a few hours. It's that easy!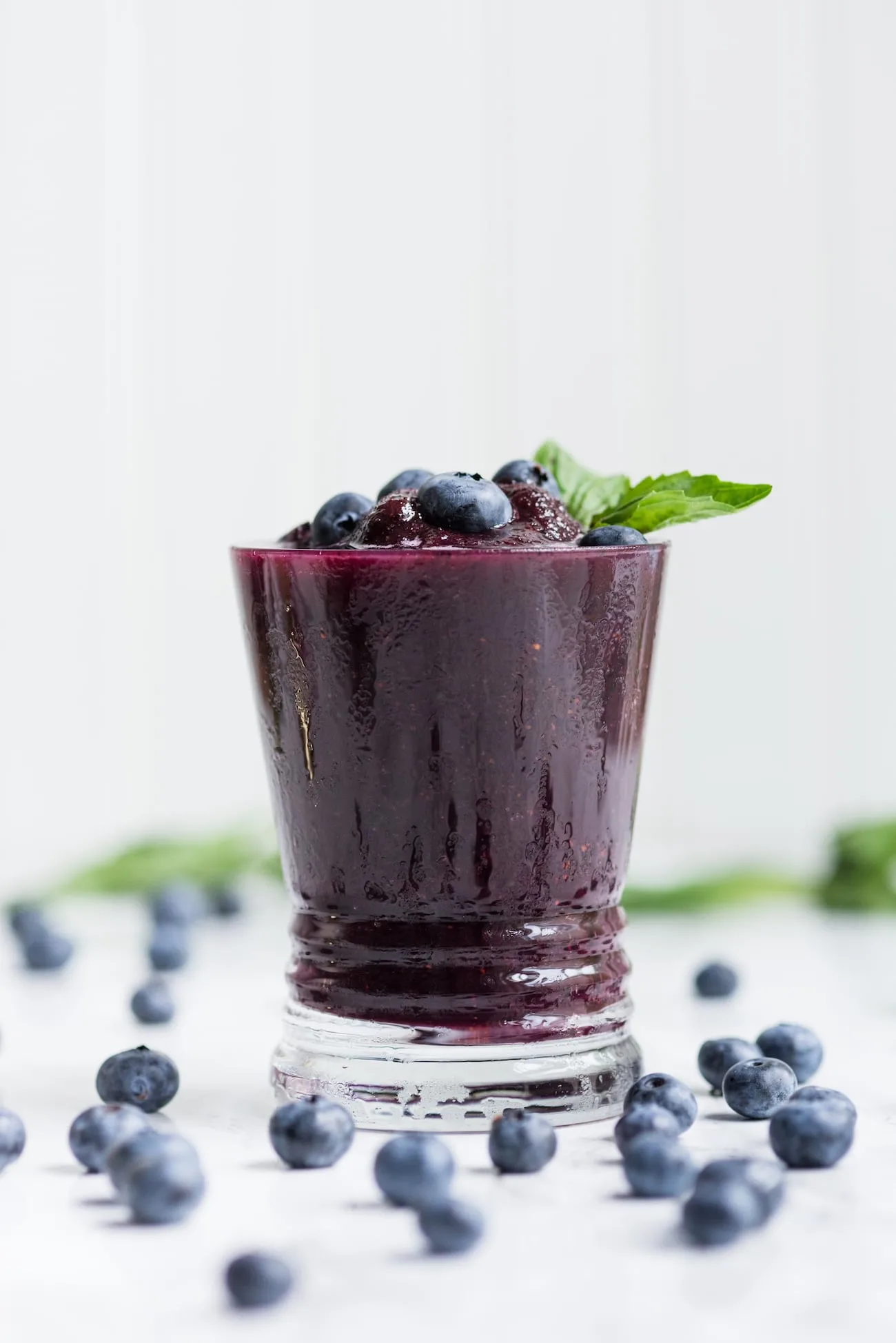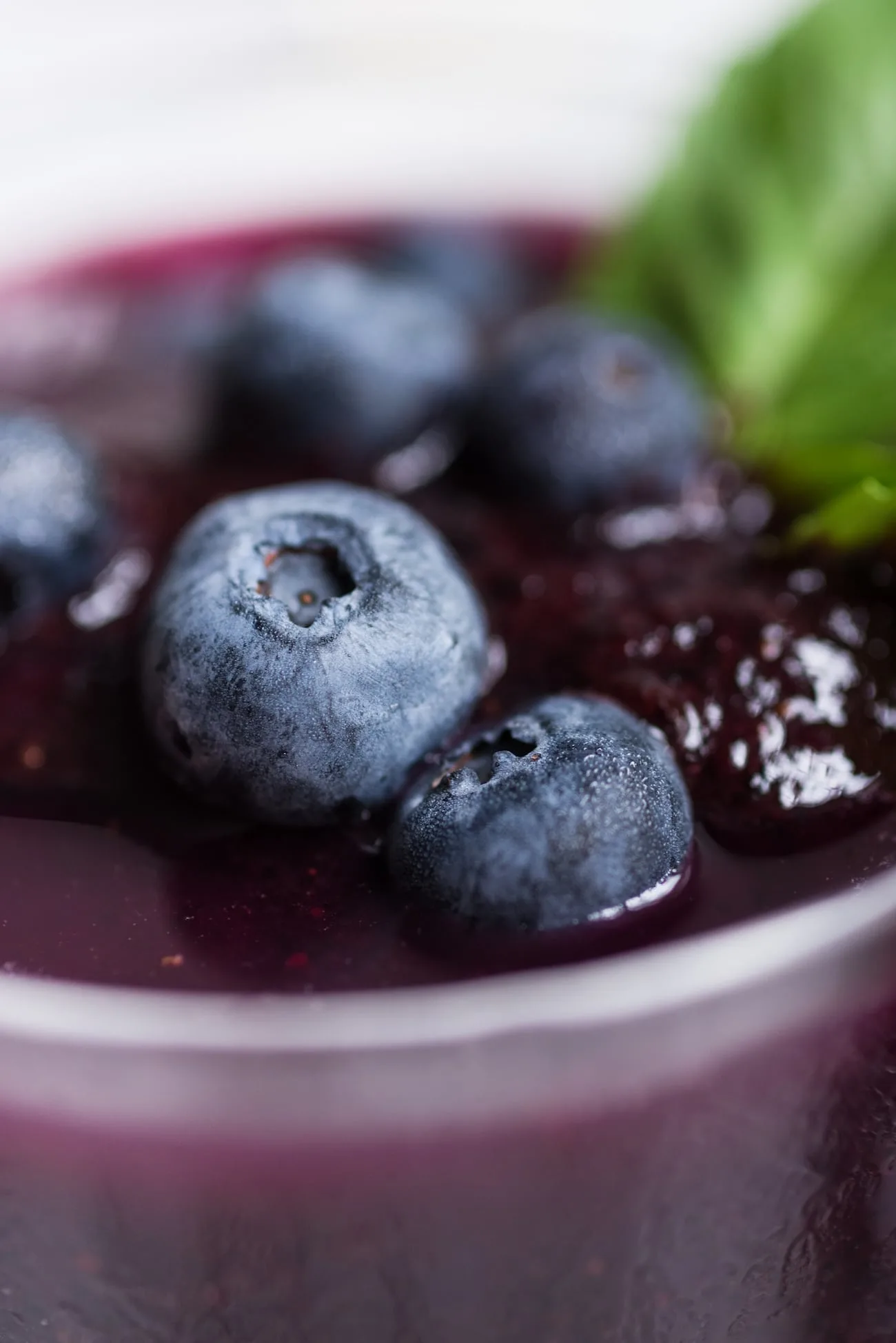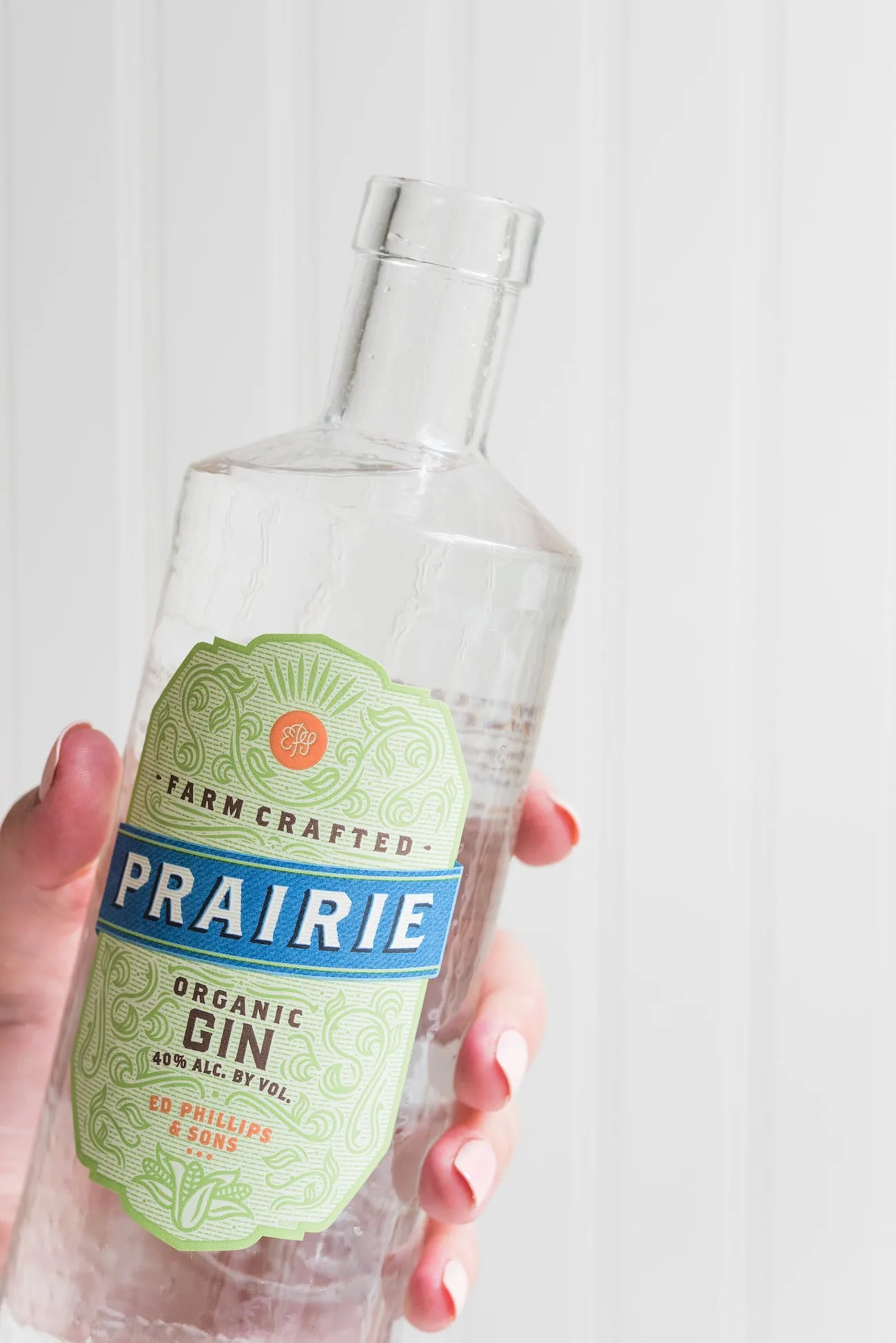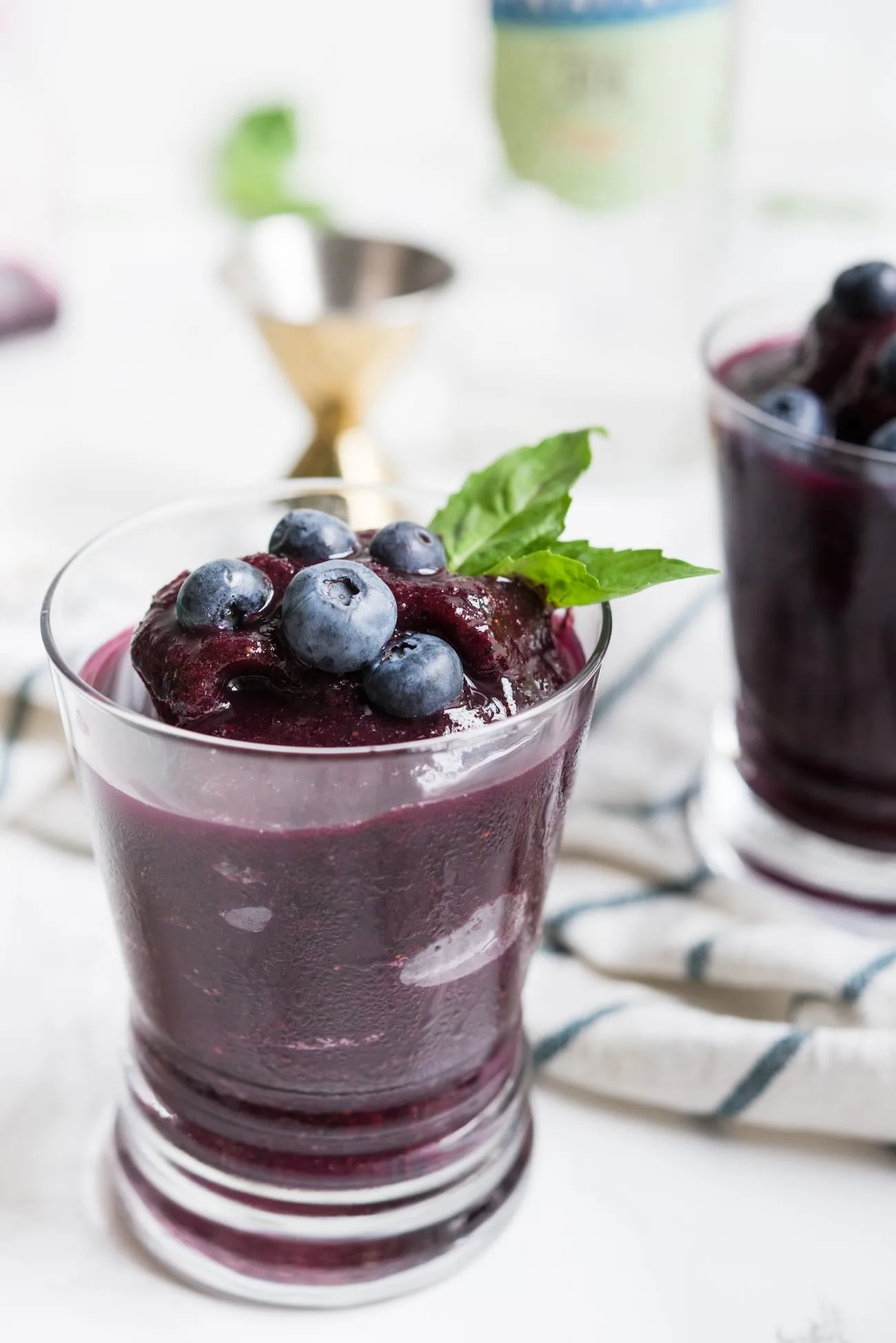 Blueberry Beet Gin Slushie
Ingredients
2 cups frozen blueberries
6 oz Prairie Organic gin
½ cup beet juice
2 oz simple syrup
3 - 4 basil leaves
2 - 3 cups ice
Fresh blueberries + extra basil (for garnish)
Instructions
Add frozen blueberries, gin, beet juice, simple syrup and basil leaves to a blender
Blend on high until all ingredients are smooth and well combined
Add ice a handful at a time, blending well between each addition until desired thickness is achieved
Spoon slushie mixture into a cocktail glass
Top with fresh blueberries and an extra basil leaf or two
[Art direction + recipe by Cyd Converse | Photos by Alice G. Patterson.]
This post was sponsored by Prairie Organic Spirits and is only intended for persons of legal drinking age (21+). Prairie Organic Spirits reminds you to enjoy their products responsibly. Read more about our editorial policies.
Our Best Summer Cocktails
Try these refreshing and festive cocktails - these are some of our best summer cocktail recipes!