This post was sponsored by Master of Mixes. Thank you for supporting
the sponsors that help make The Sweetest Occasion possible!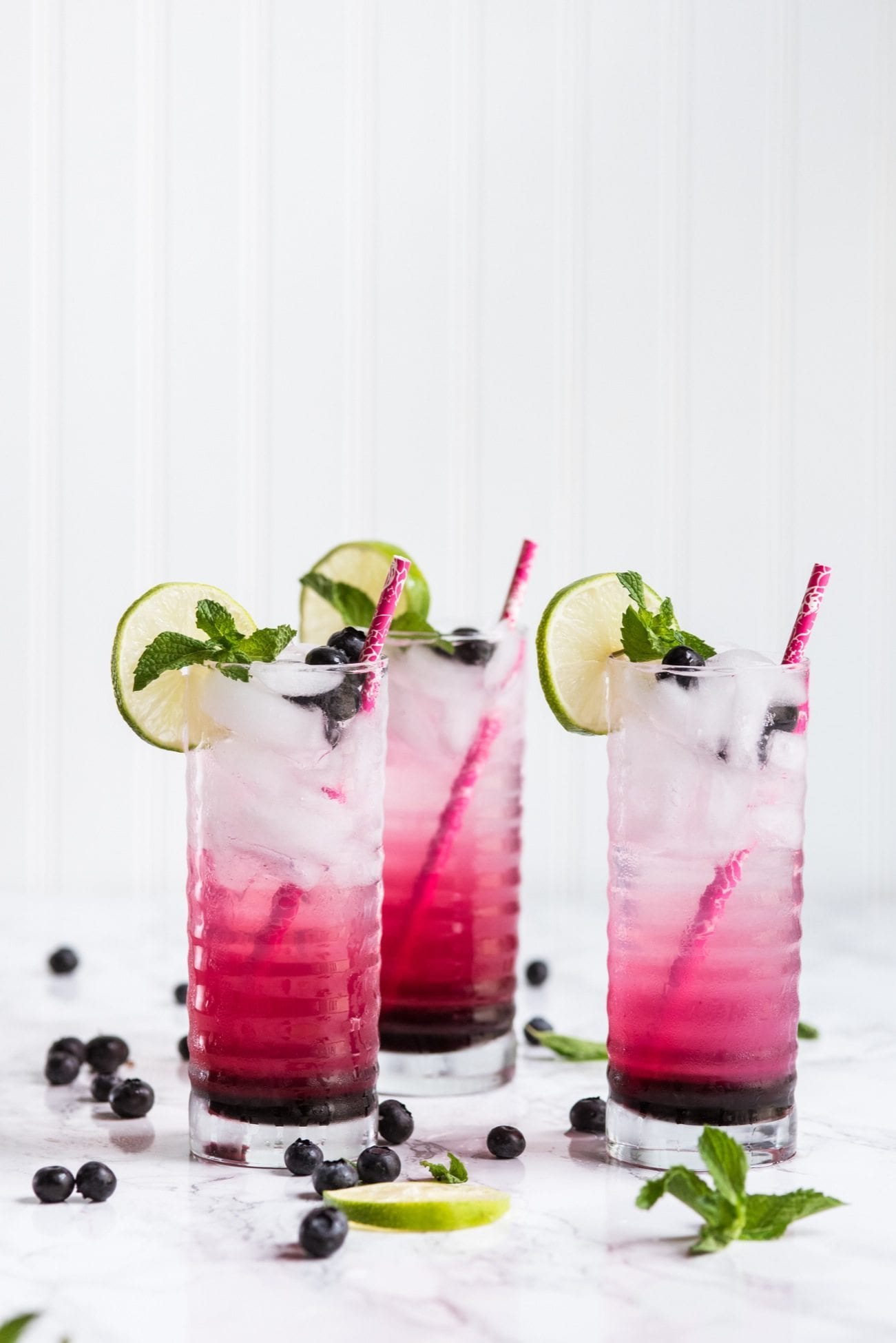 You guys know by now that I simply can't refuse a well-made summer cocktail. Trying out new recipes and making friends act as my personal test subjects while sipping cocktails on our back patio is one of my personal favorite things! Today I've teamed up with Master of Mixes to share this perfectly summery and seasonal blueberry mojito recipe with you. Because of their sincere commitment to quality, Master of Mixes allows you to enjoy naturally flavored, scratch-quality cocktails at home, even if you're not like me and concocting your own simple syrups from scratch sounds like zero fun. And let's be honest! Even if that is fun, sometimes you just want something quicker and easier that's still crazy delicious, and that's where this mojito comes into play!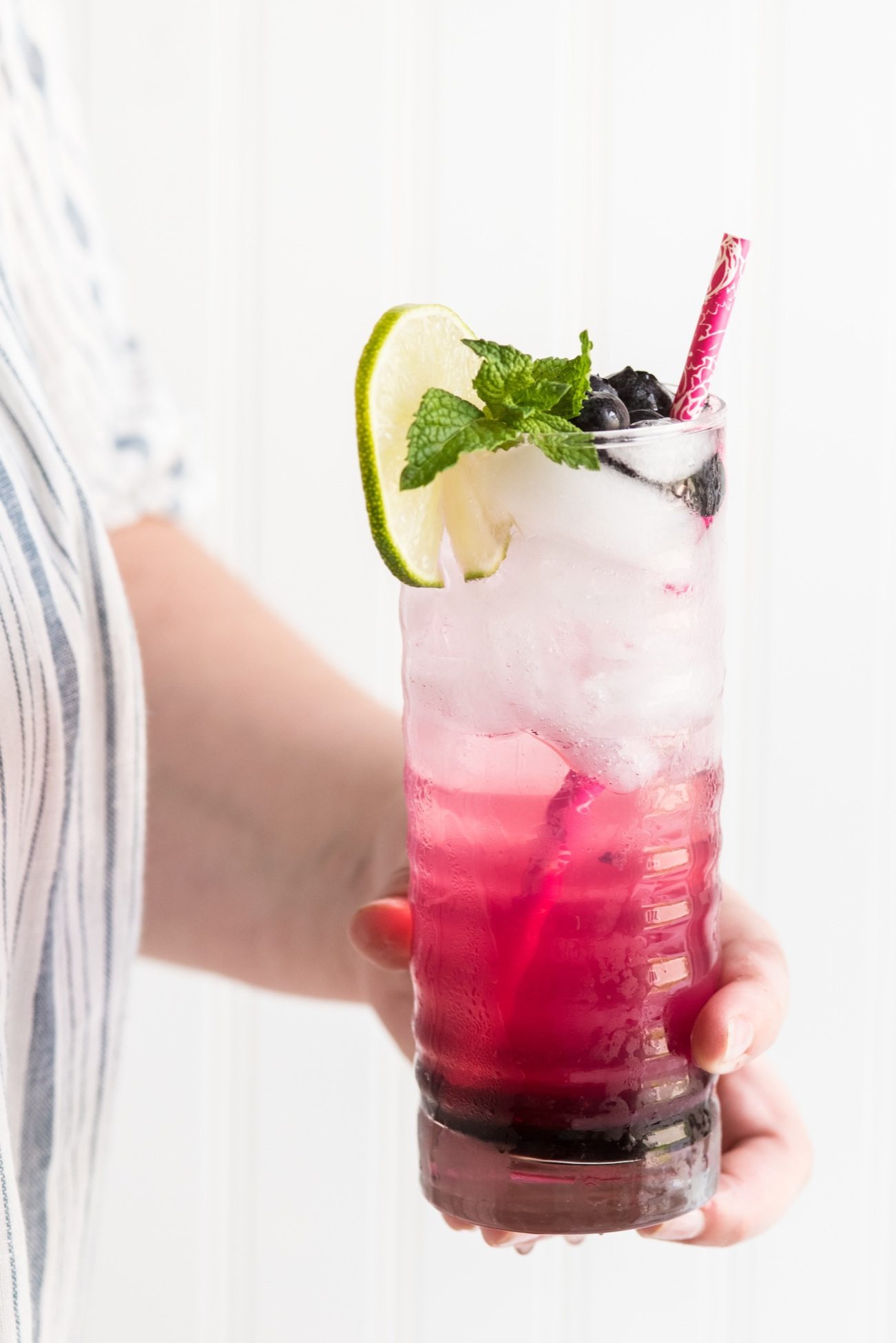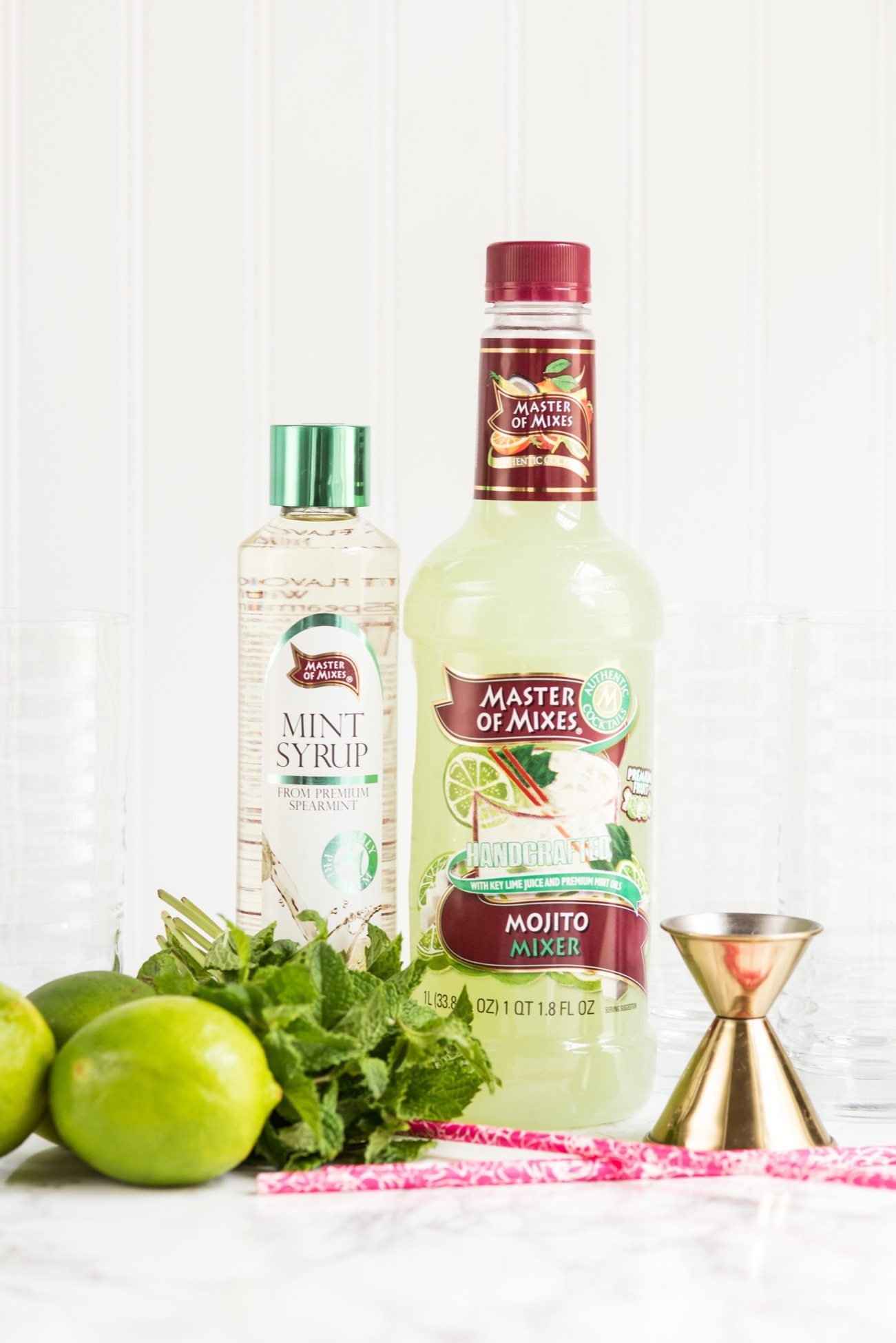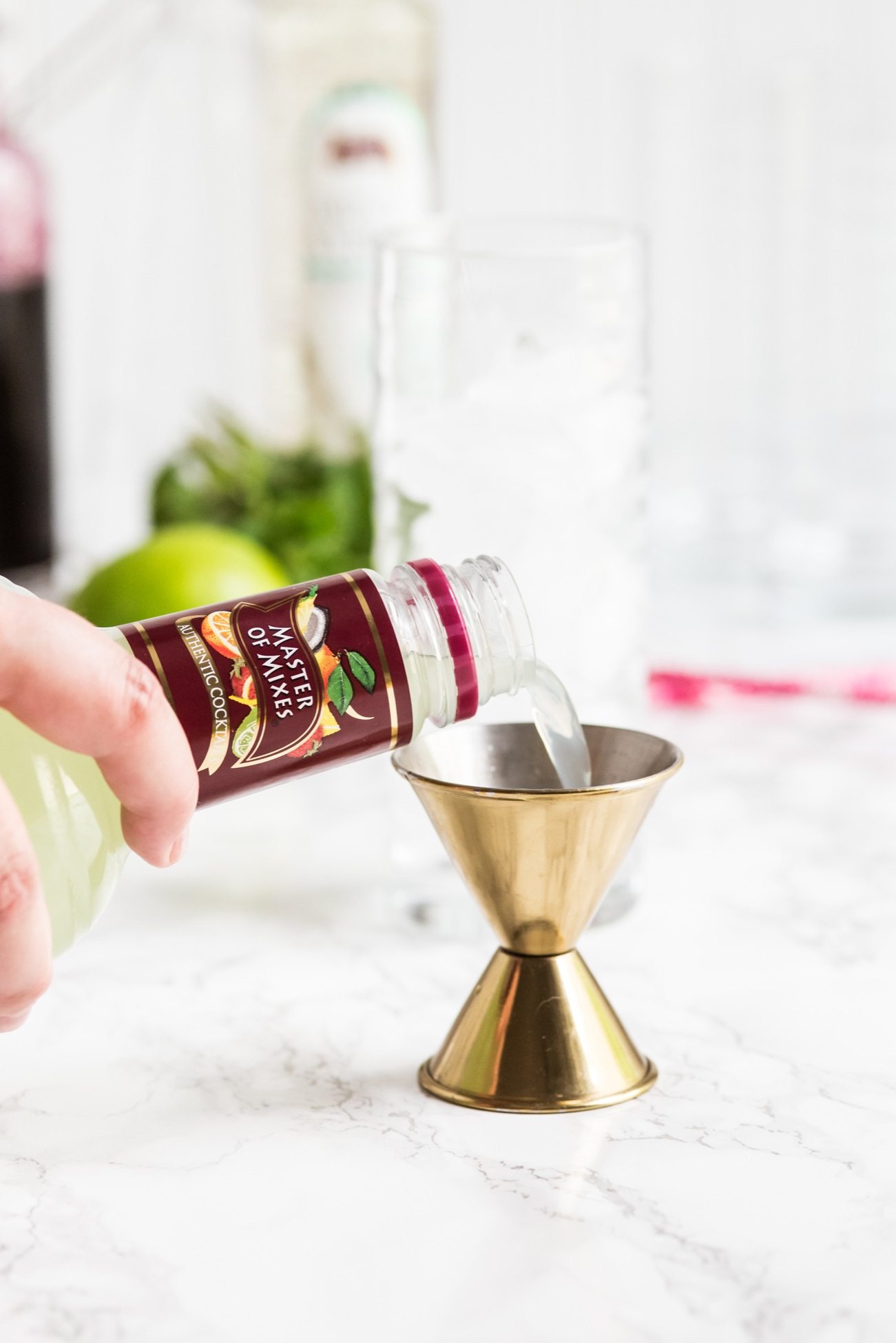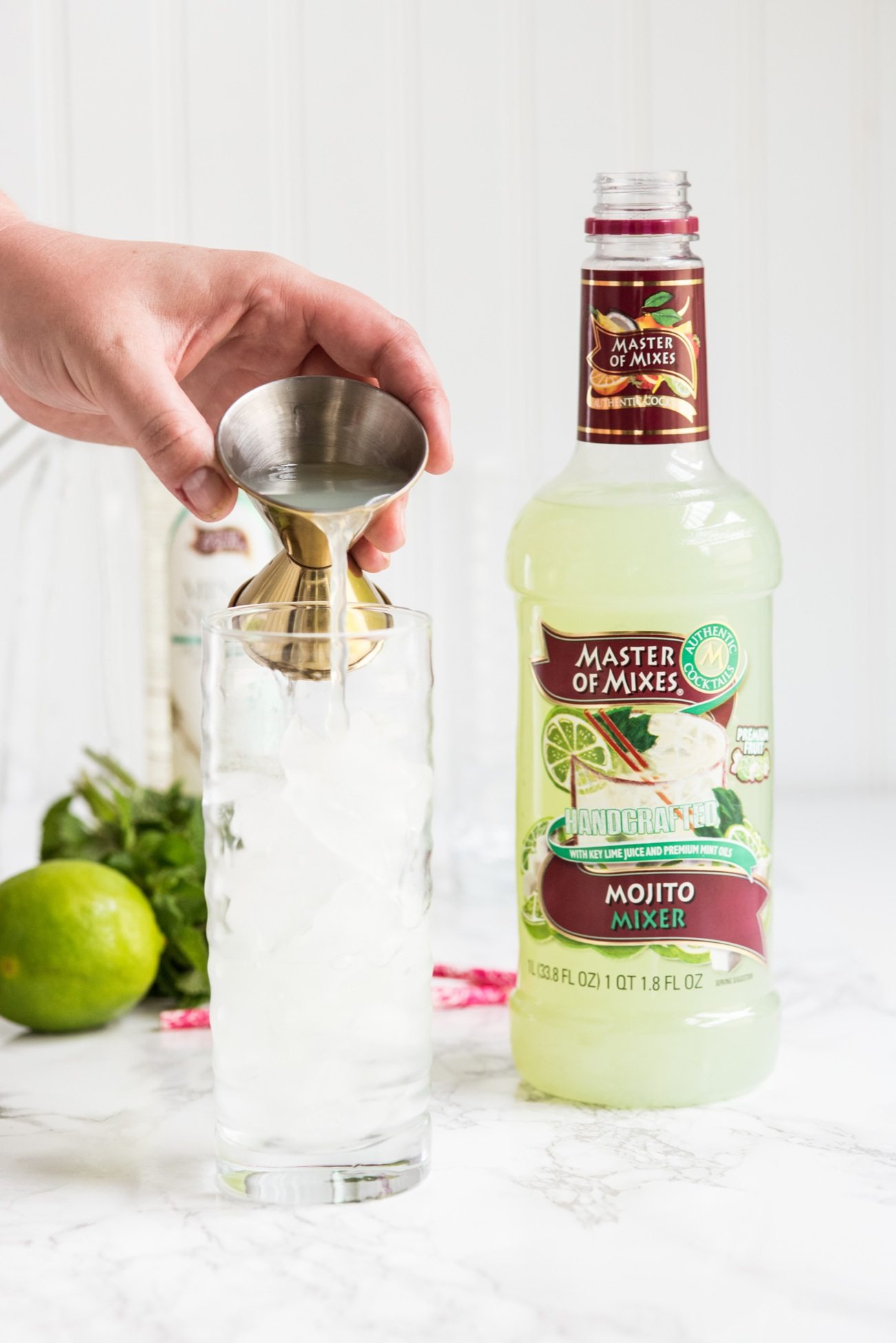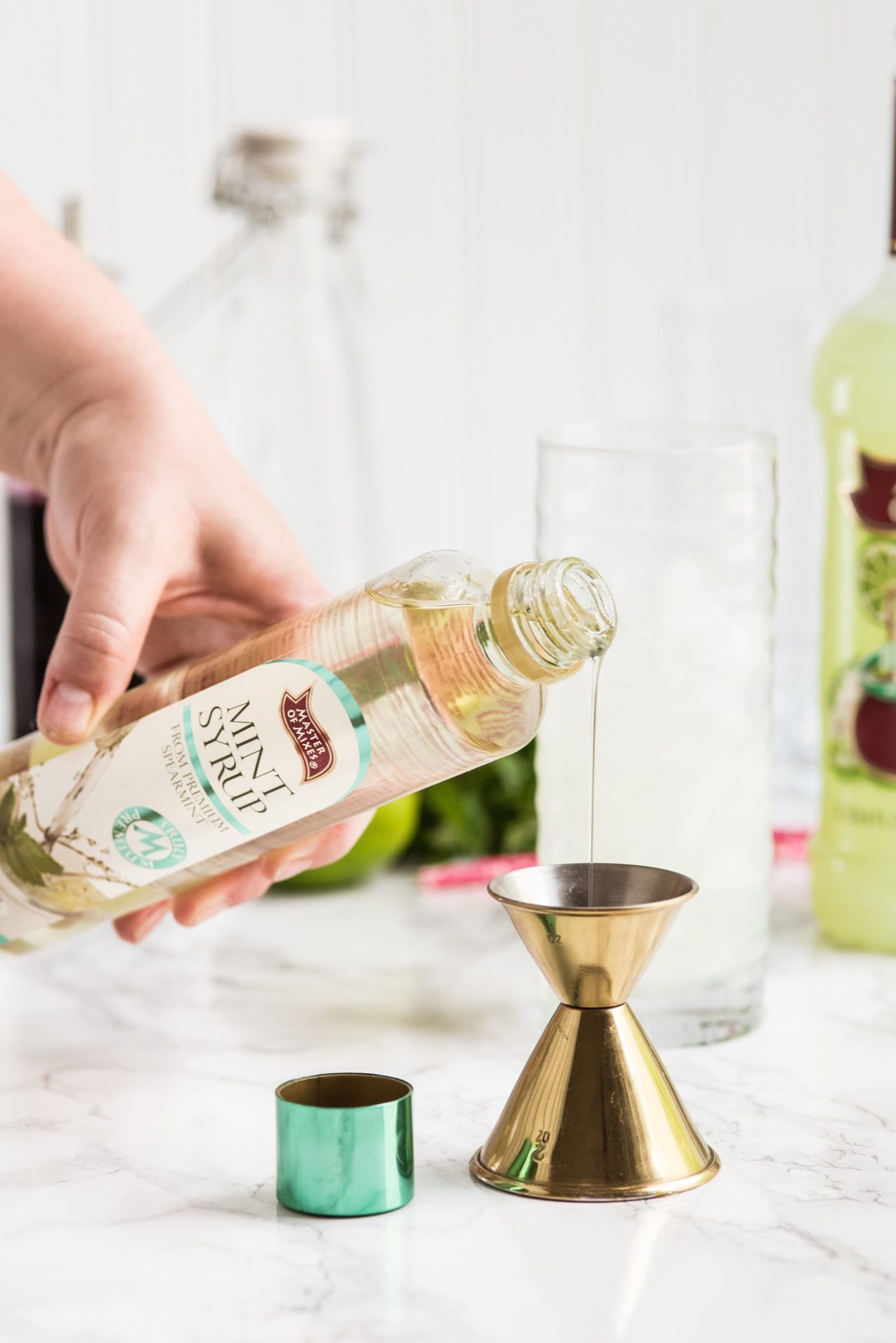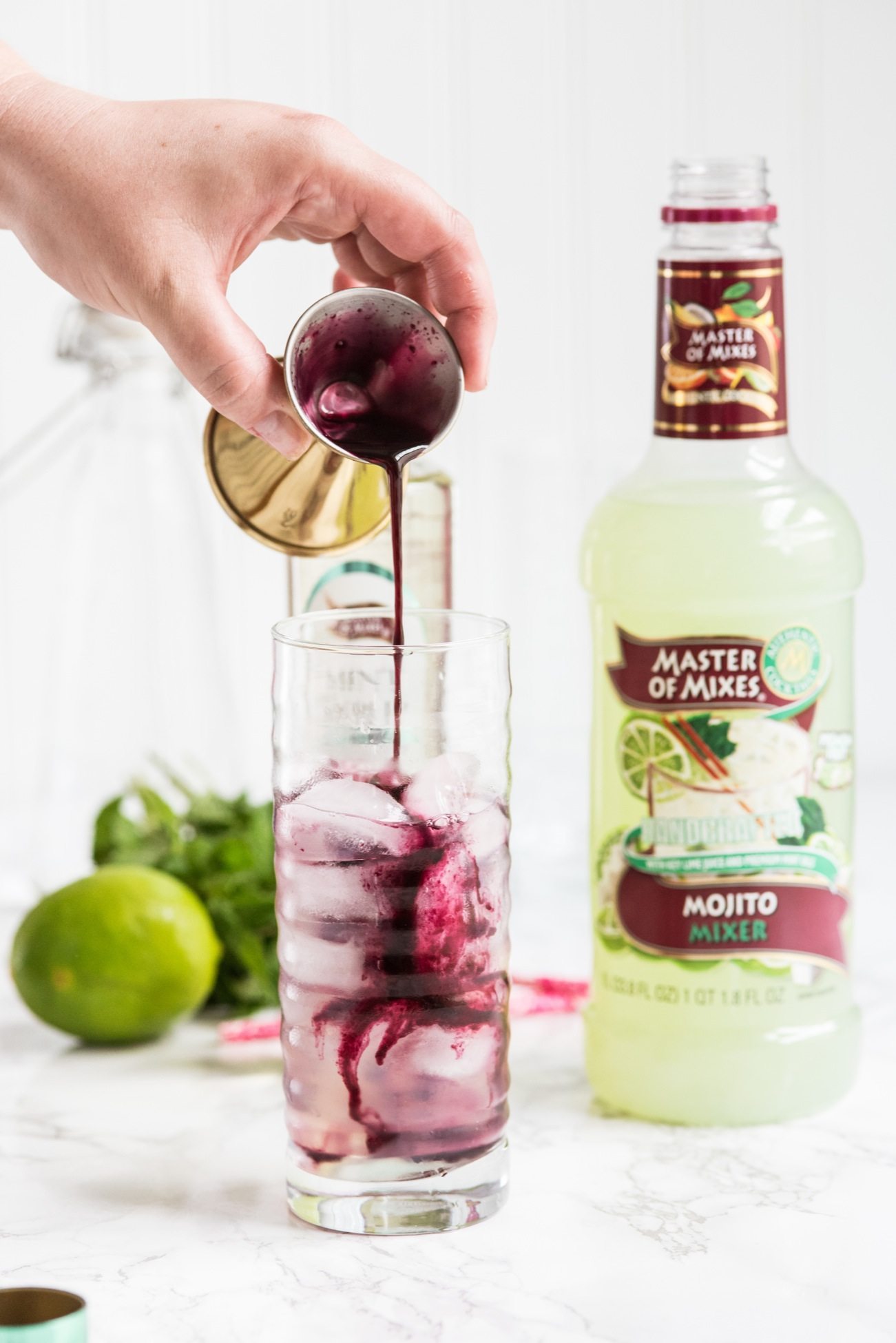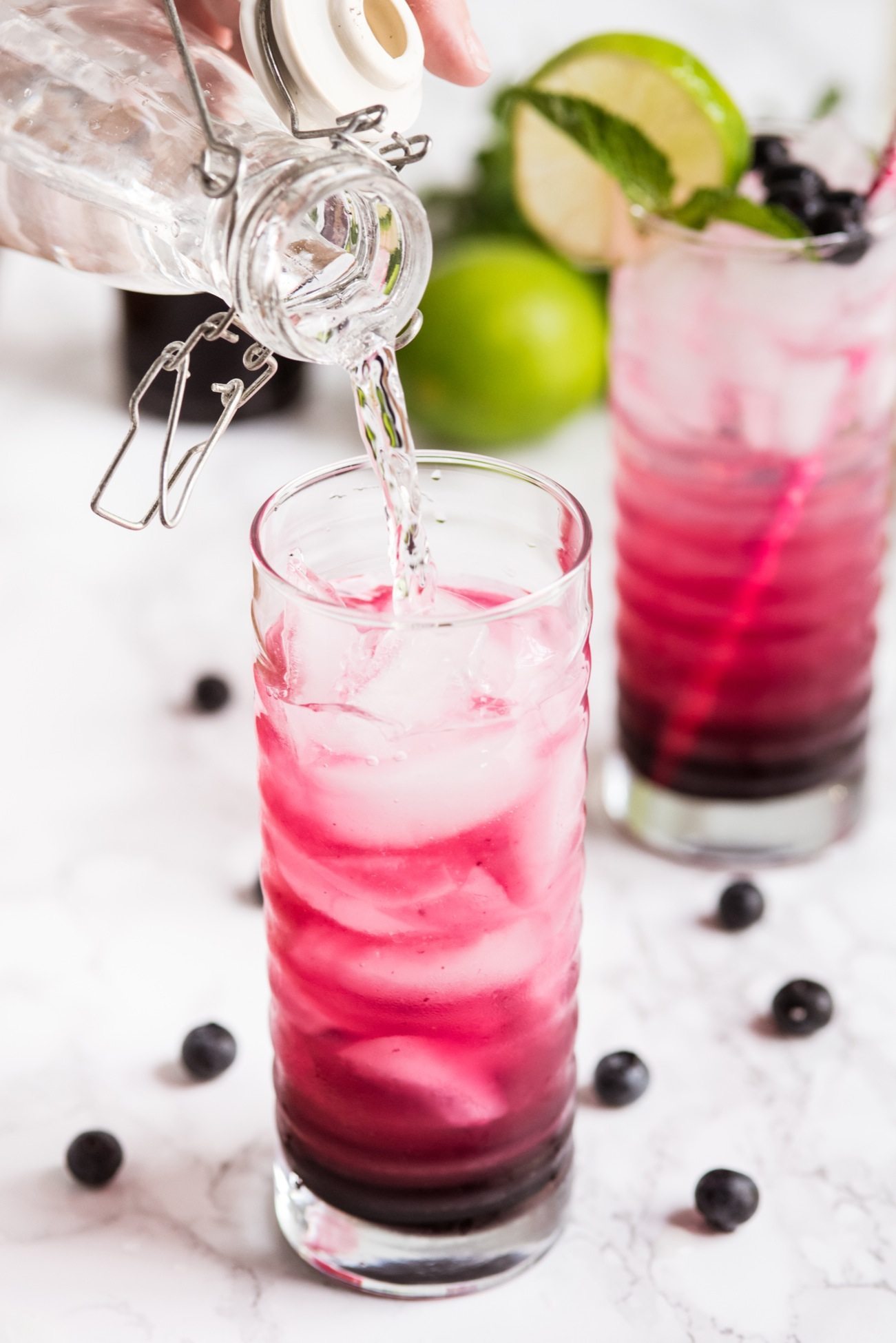 Blueberry Mojito
Ingredients
2 oz Master of Mixes Mojito Mixer
1 oz Master of Mixes Mint Simple Syrup
2 oz silver rum
1 oz blueberry syrup or jam
4 oz club soda
Fresh mint
Lime slices
Fresh blueberries
Instructions
Pour Mojito Mixer, Mint Simple Syrup, silver rum and blueberry syrup or jam into a tall cocktail glass over ice.
Stir gently to combine.
Top with club soda.
Garnish with fresh mint, lime slices and blueberries.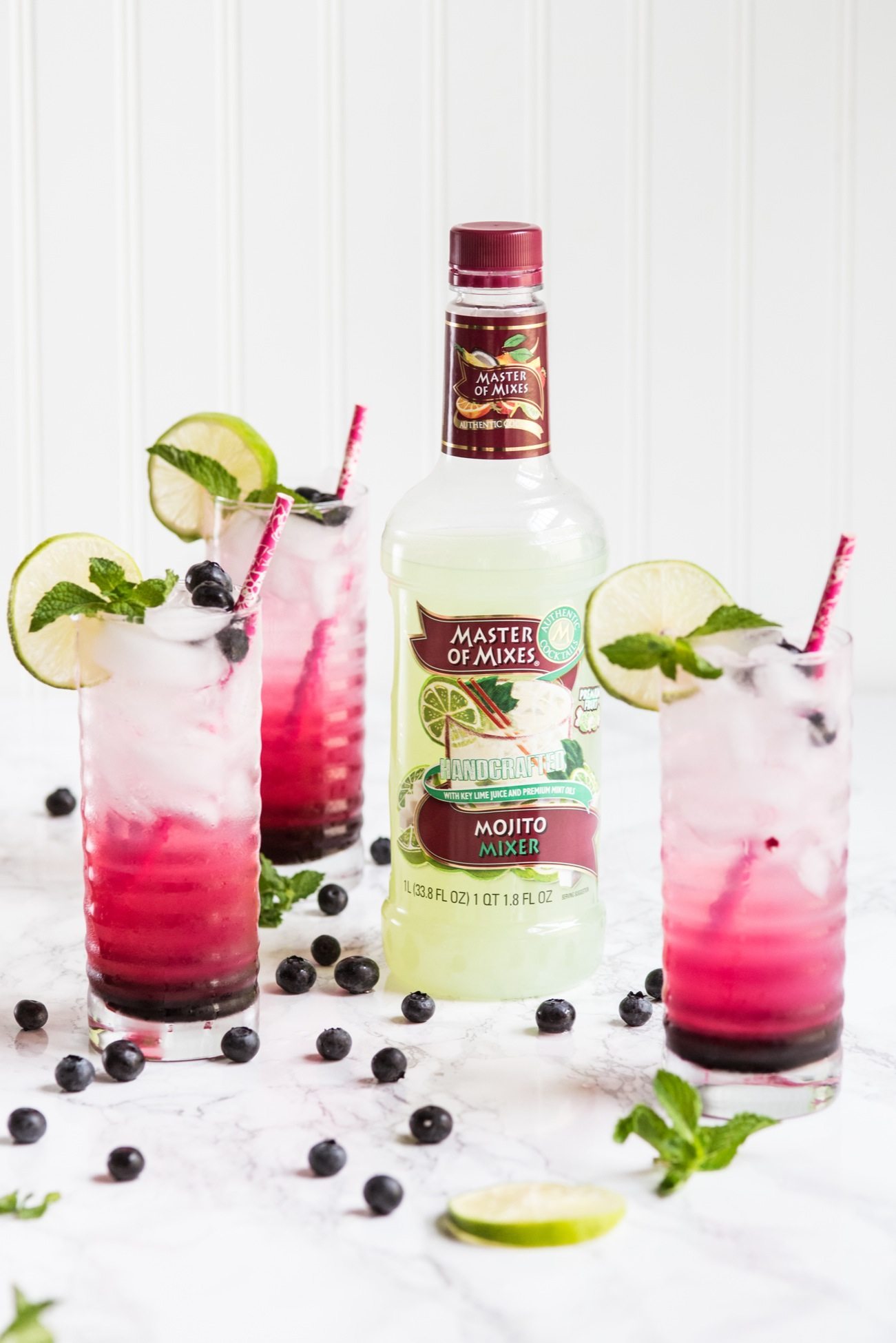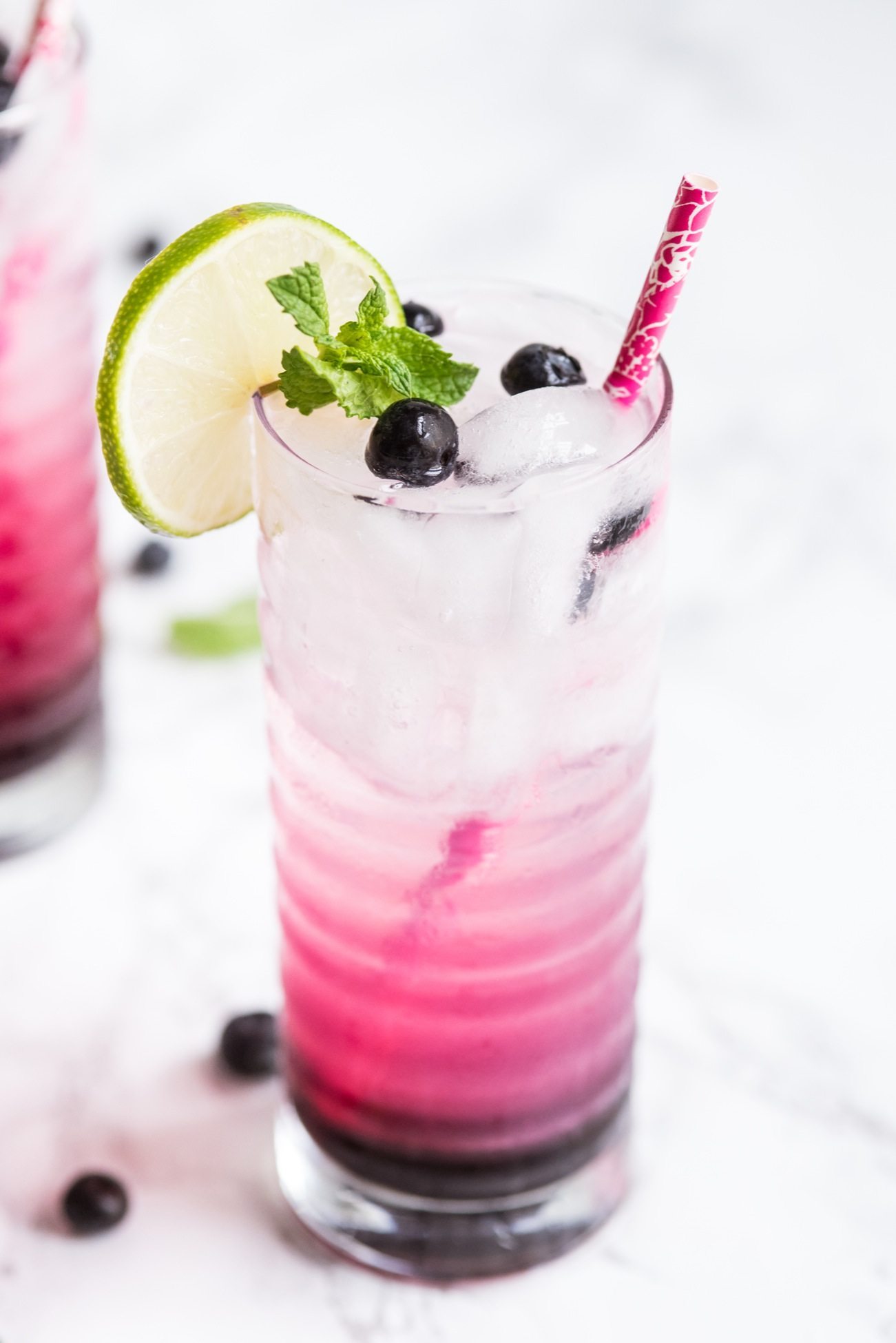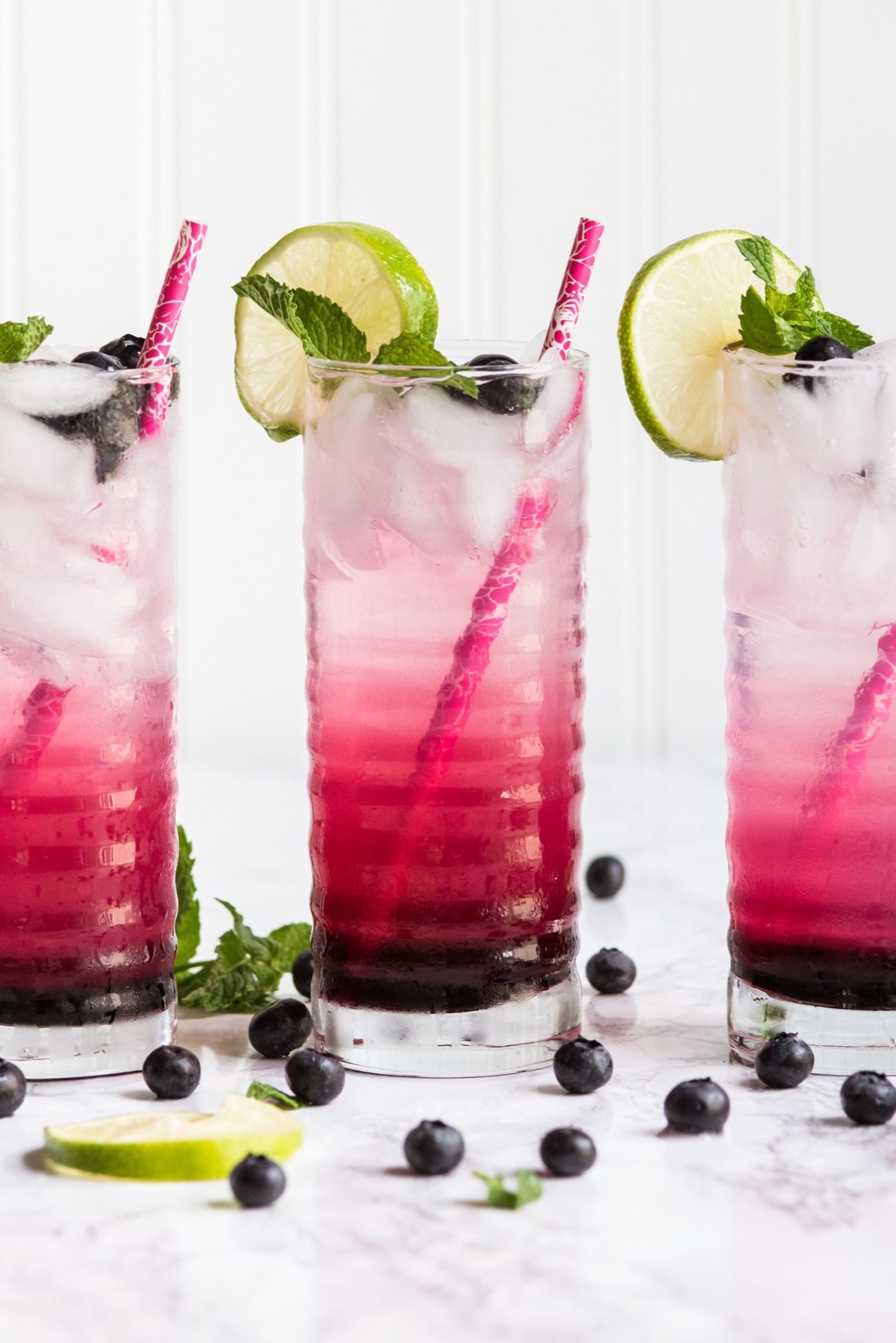 Because the Master of Mixes Mojito Mixer and Mint Simple Syrup take so much of the guess work out of making this cocktail, you can improvise when it comes to the blueberry syrup. You can find it ready made in most grocery stores, or you can try my blueberry syrup recipe which I make regularly and keep on hand for all kinds of things. You could also sub out the syrup entirely for a couple tablespoons of blueberry jam muddled into the glass with the rum and mixers. It's equally as delicious! The idea is just to pack in that blueberry flavor and then top the whole concoction with loads of fresh garnish, which is the key element to taking any cocktail to the next level in terms of flavor and presentation. Then, just kick back and relax because this one is like relaxation in a glass. Enjoy!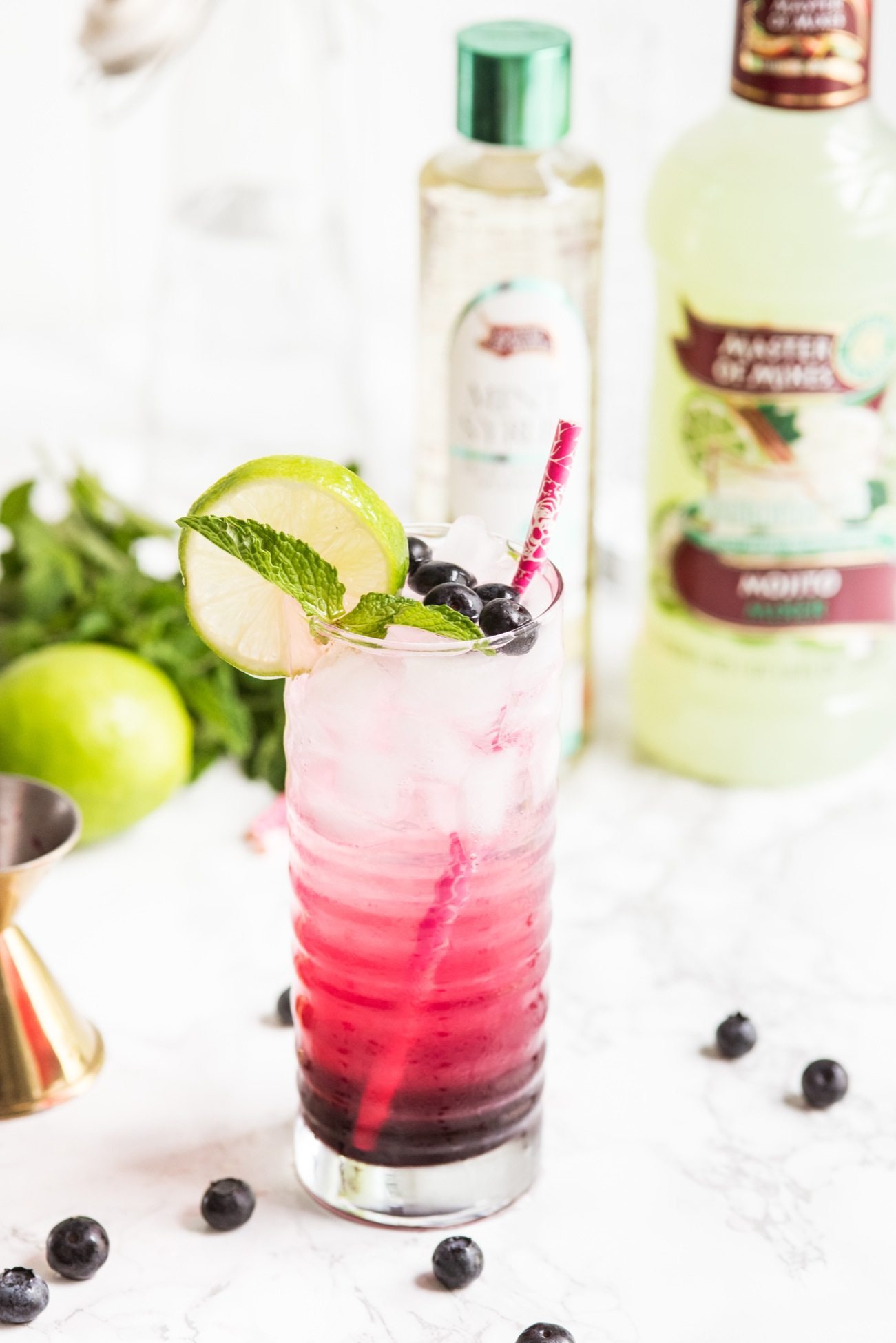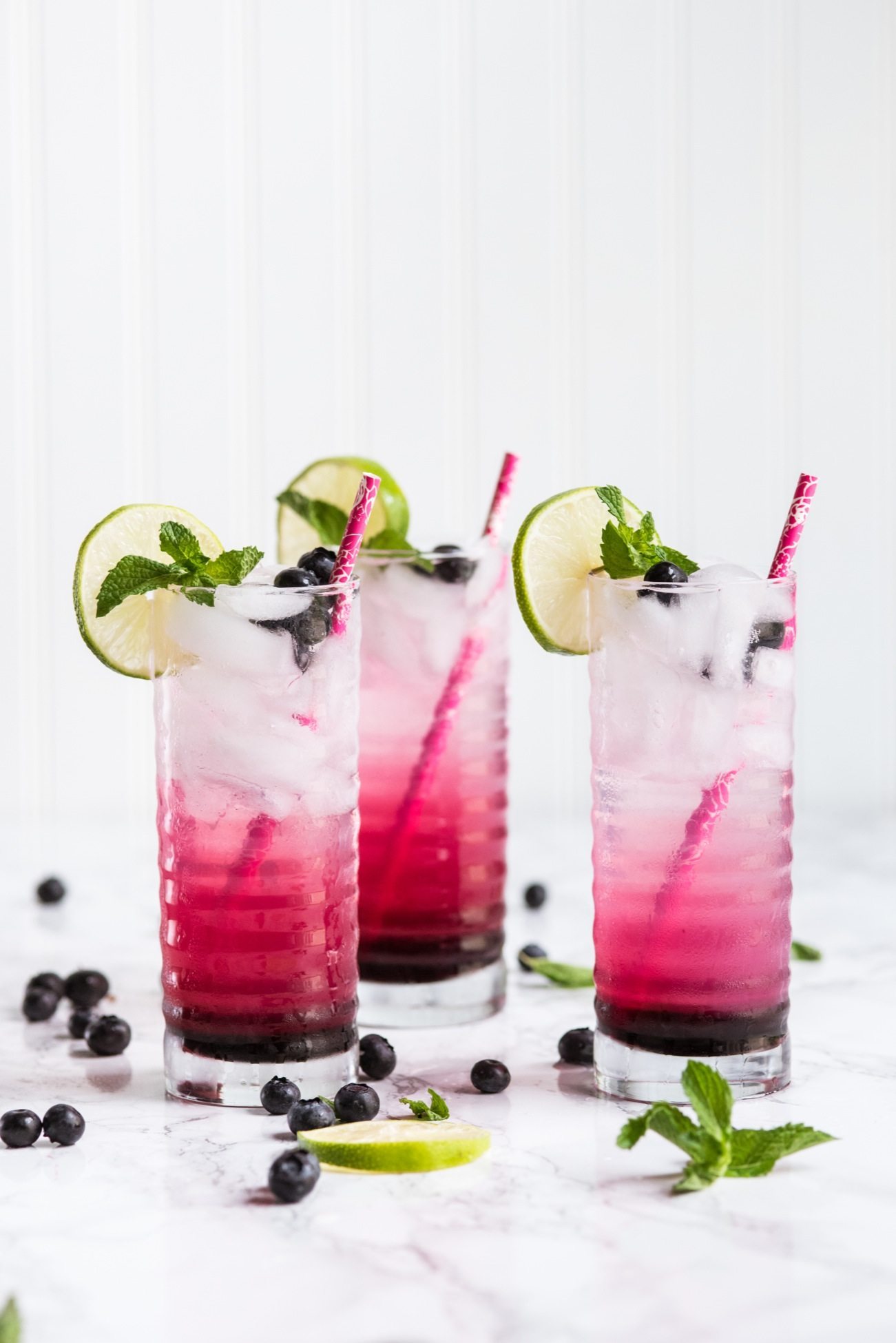 [Art direction + recipes by Cyd Converse | Photos by Alice G. Patterson.]

This post was sponsored by Master of Mixes. I received compensation for this post, but all opinions are my own. Read more about our editorial policies.
Our Best Summer Cocktails
Try these refreshing and festive cocktails - these are some of our best summer cocktail recipes!