This post was sponsored by Prairie Organic Spirits. Thank you for supporting
the sponsors that help make The Sweetest Occasion possible!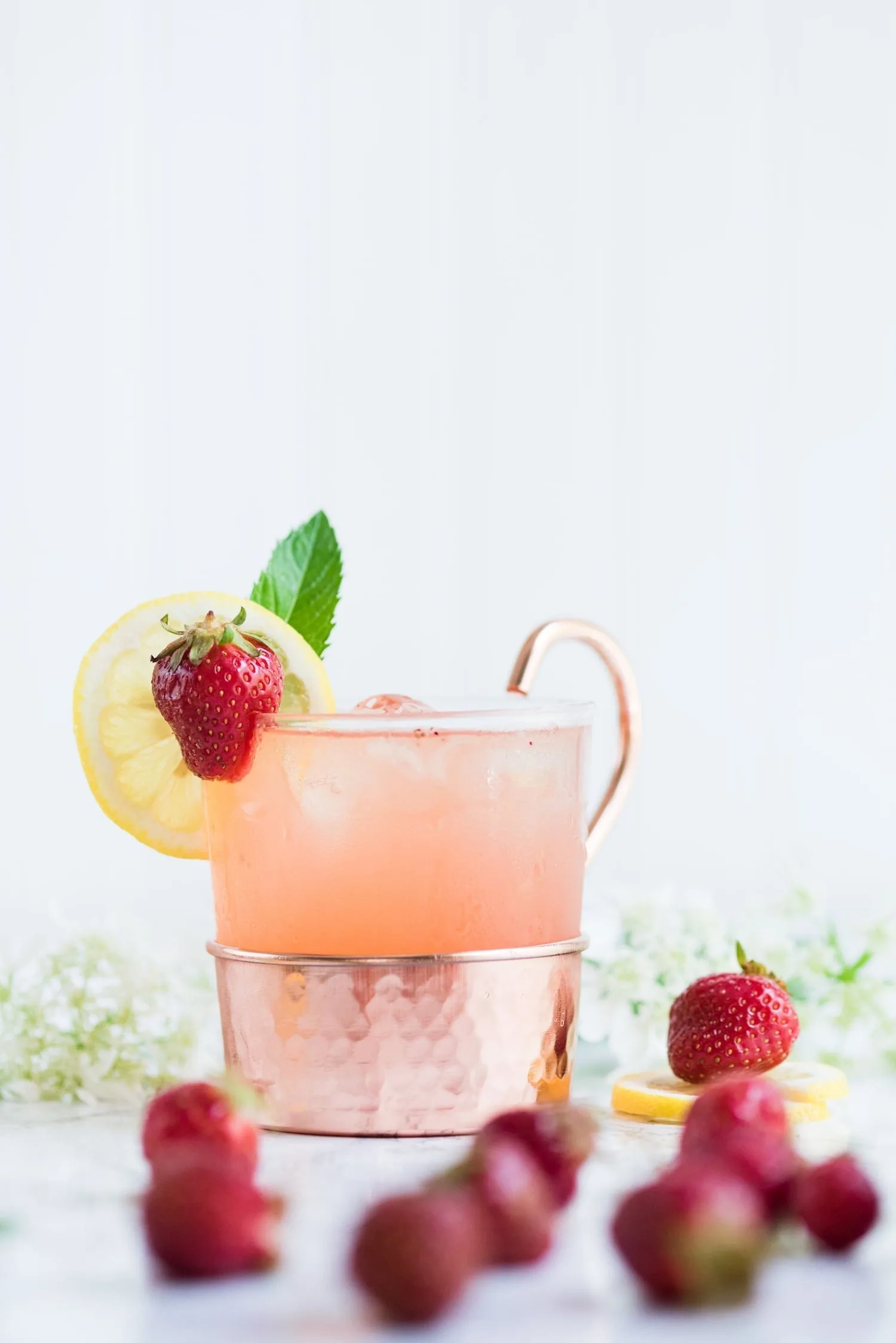 When you live in the Northeast, you live every minute of summer to the fullest because while short, I'd argue that they're some of the most beautiful summers of anywhere. It's a season that brings me to life and rightfully so we make it a point to soak up every last second of the sunshine that we can. Hitting the weekly farmer's market for freshly squeezed lemonade is one of my favorite summer traditions. They serve it up in big cups full of ice and you can sip it while you walk through the stalls collecting farm fresh produce for that night's dinner. That farmer's market lemonade is the inspiration behind this cocktail, made with the tastiest homemade strawberry lemonade and Prairie Organic vodka. Taking just a few minutes to make hand crafted cocktails is one of my favorite parts of a weekend happy hour. Fresh, farm grown ingredients totally elevate the cocktail sipping experience which is my way of saying, make this cocktail. Find the ripest local strawberries you can find, make them into lemonade and sip these Moscow mules all summer long.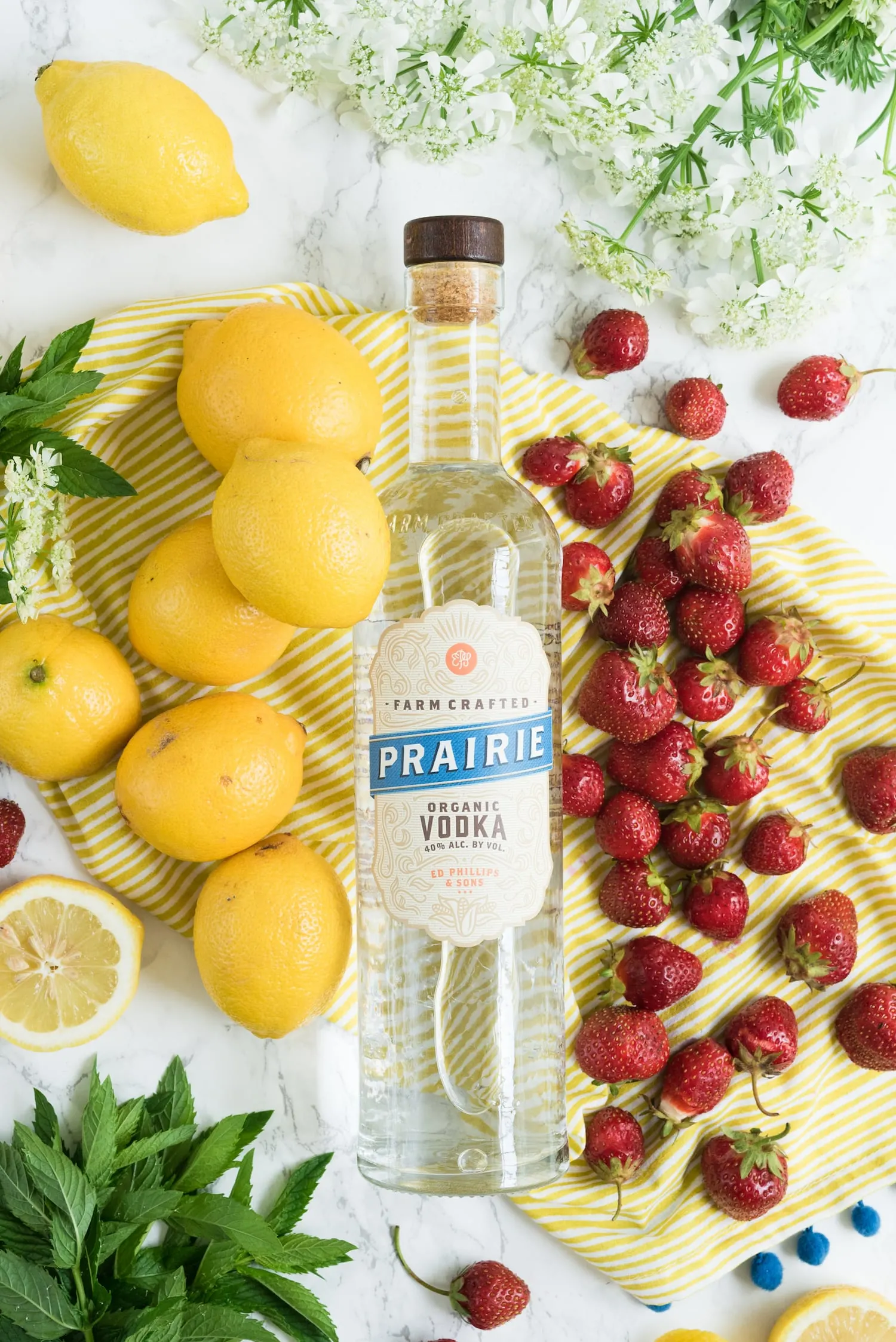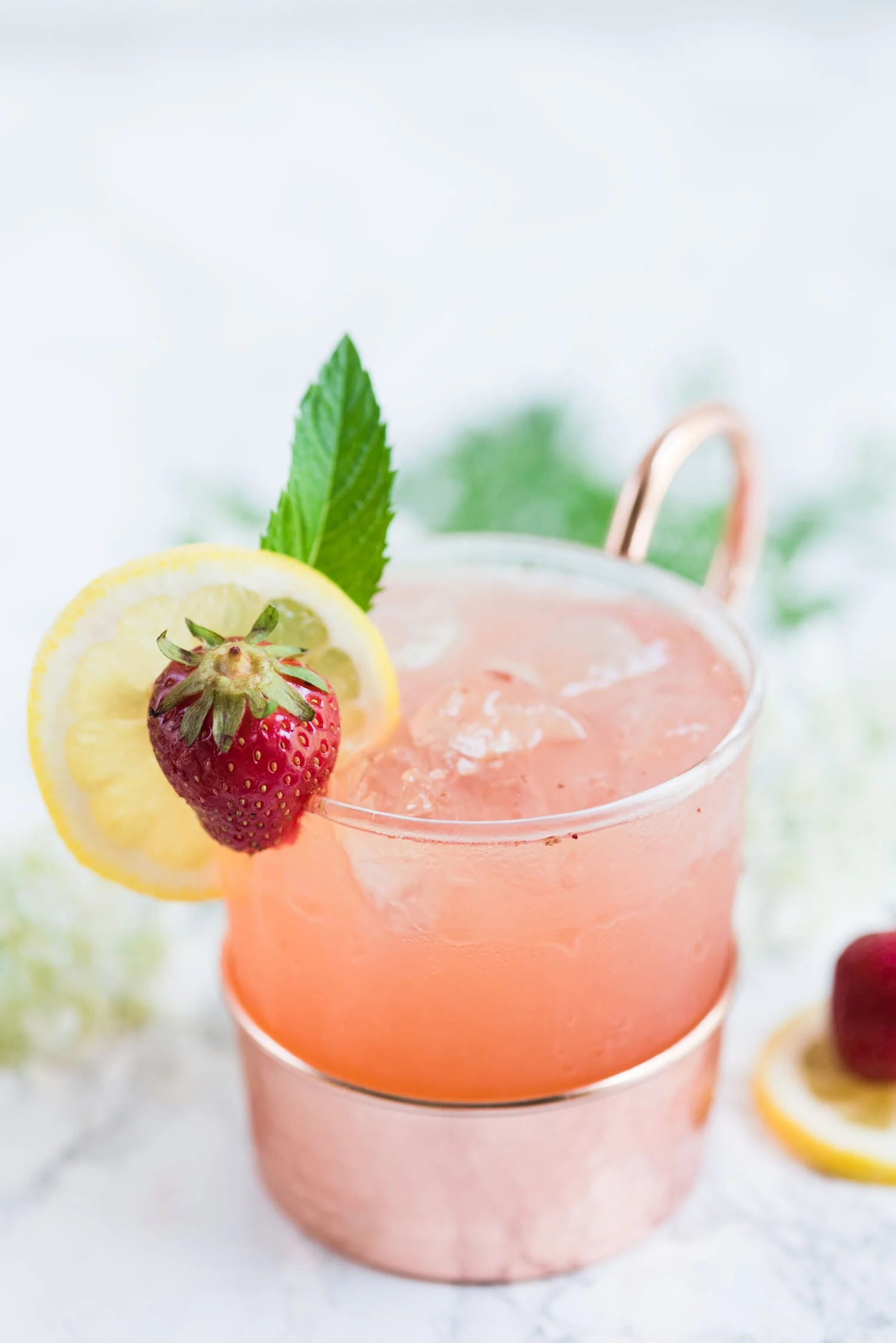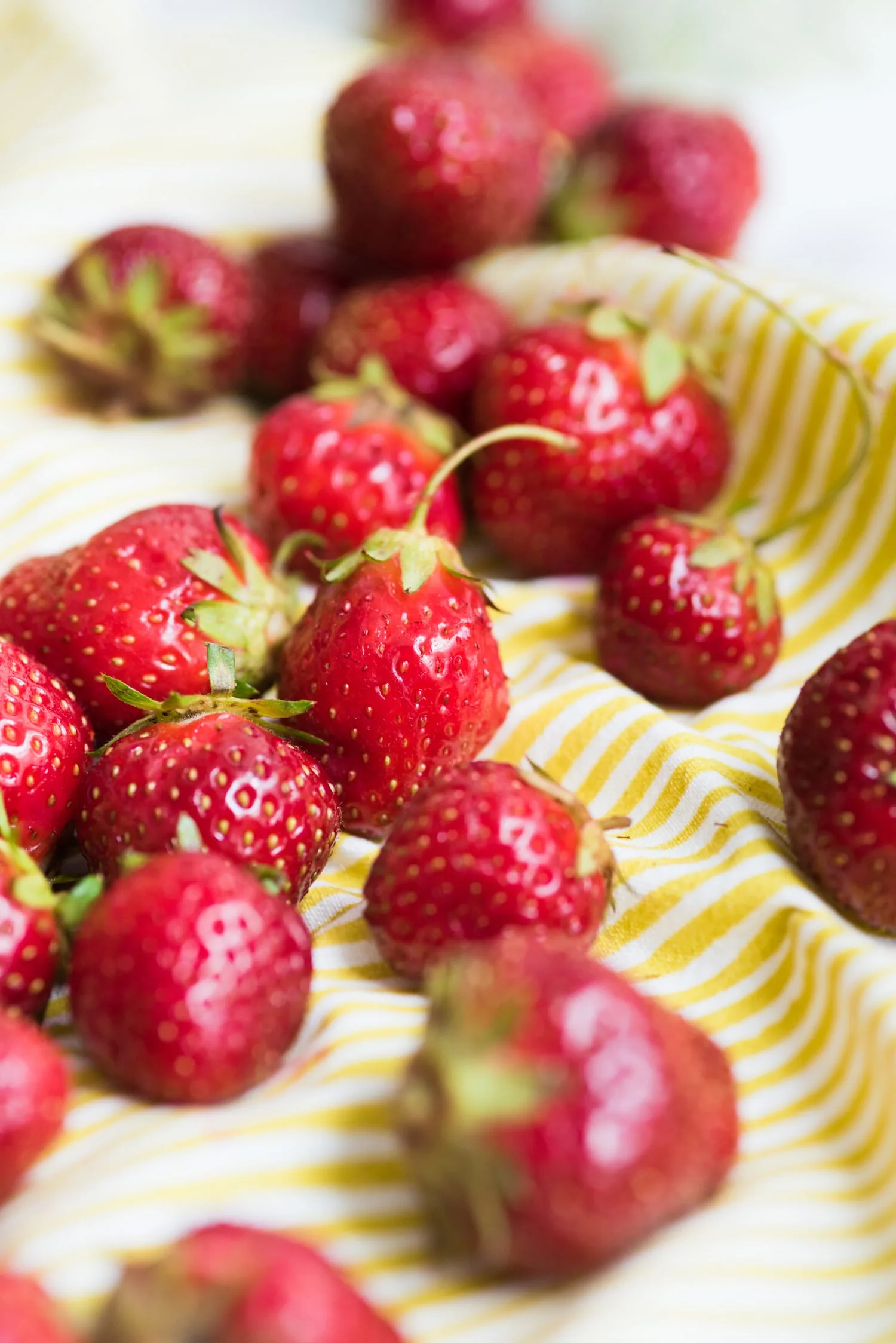 Have you guys tried Prairie Organic Spirits yet? Beyond the absolutely beautiful packaging, I'm just crazy about this vodka. It's super smooth and clean with a superb fresh taste that really showcases their commitment to a true farm crafted vodka. Not only is it organic, gluten free. non-GMO and all the things a good vodka should be, but they also take great care through every step of the process, working closely with the farmers, using sustainable farming practices and taking incredible pride in the craftsmanship of what is now possibly my very favorite vodka. I may not be a distiller or a certifiable booze expert of any kind, but friends, I've made countless a vodka cocktail in my day so I'm just going to throw that out there.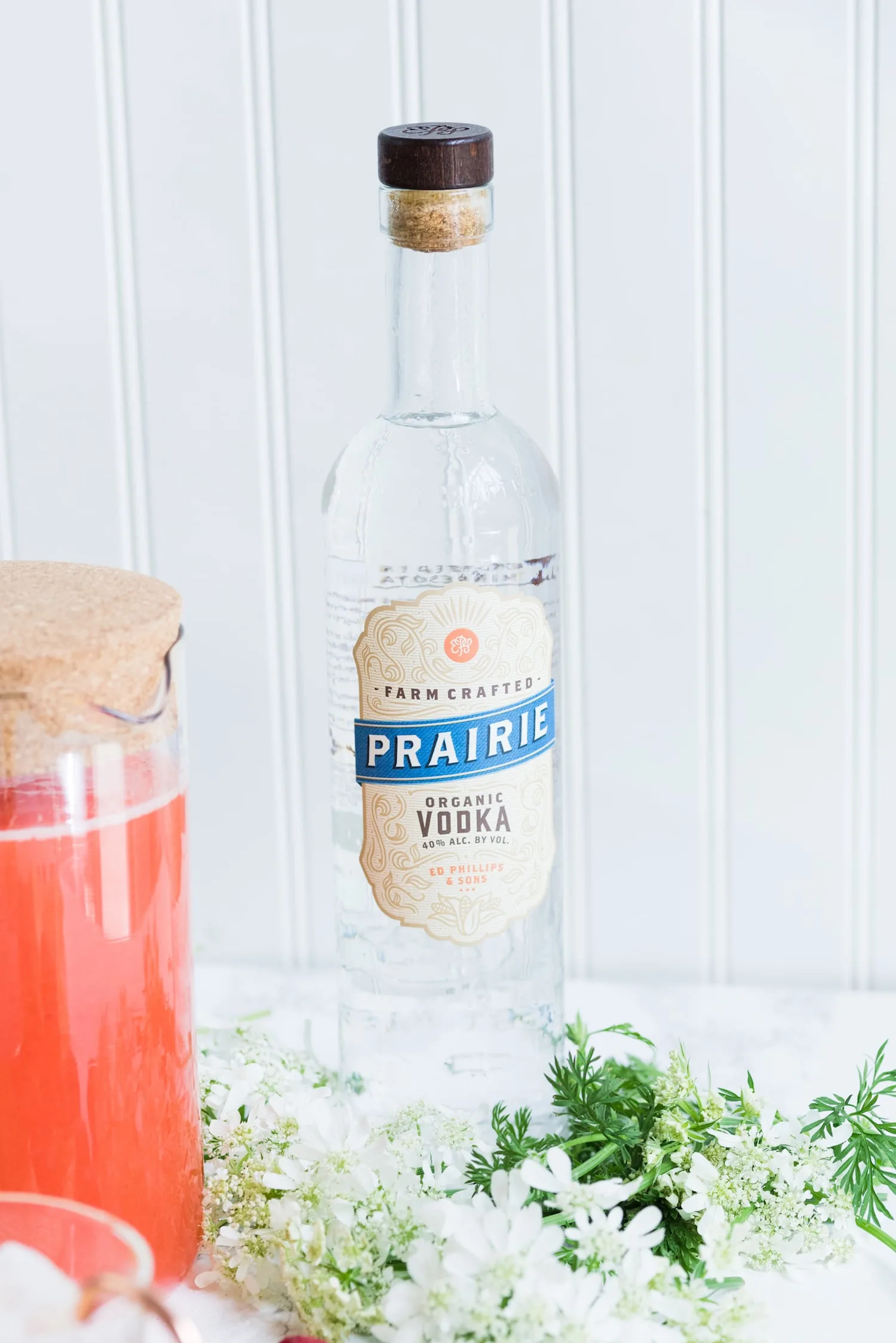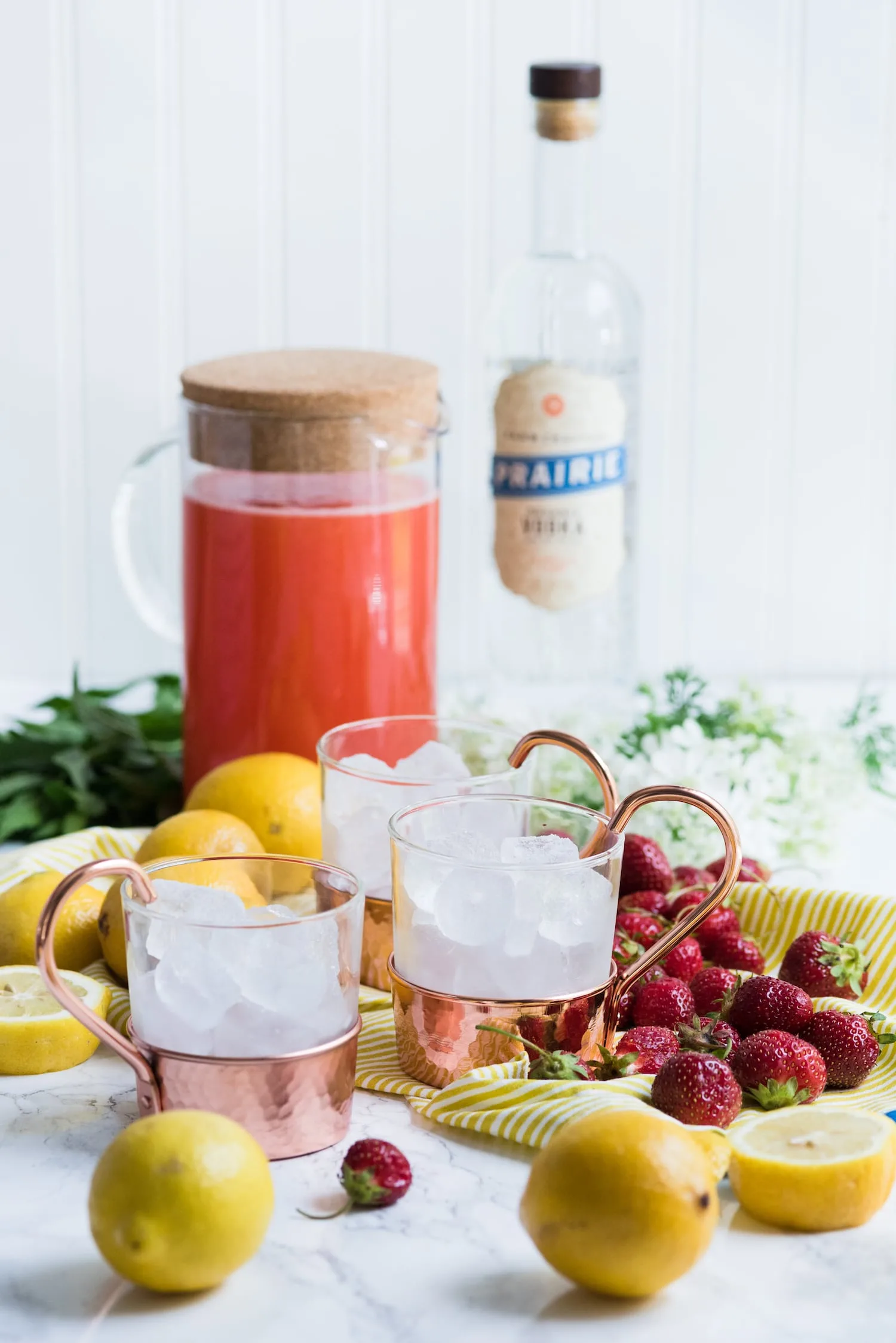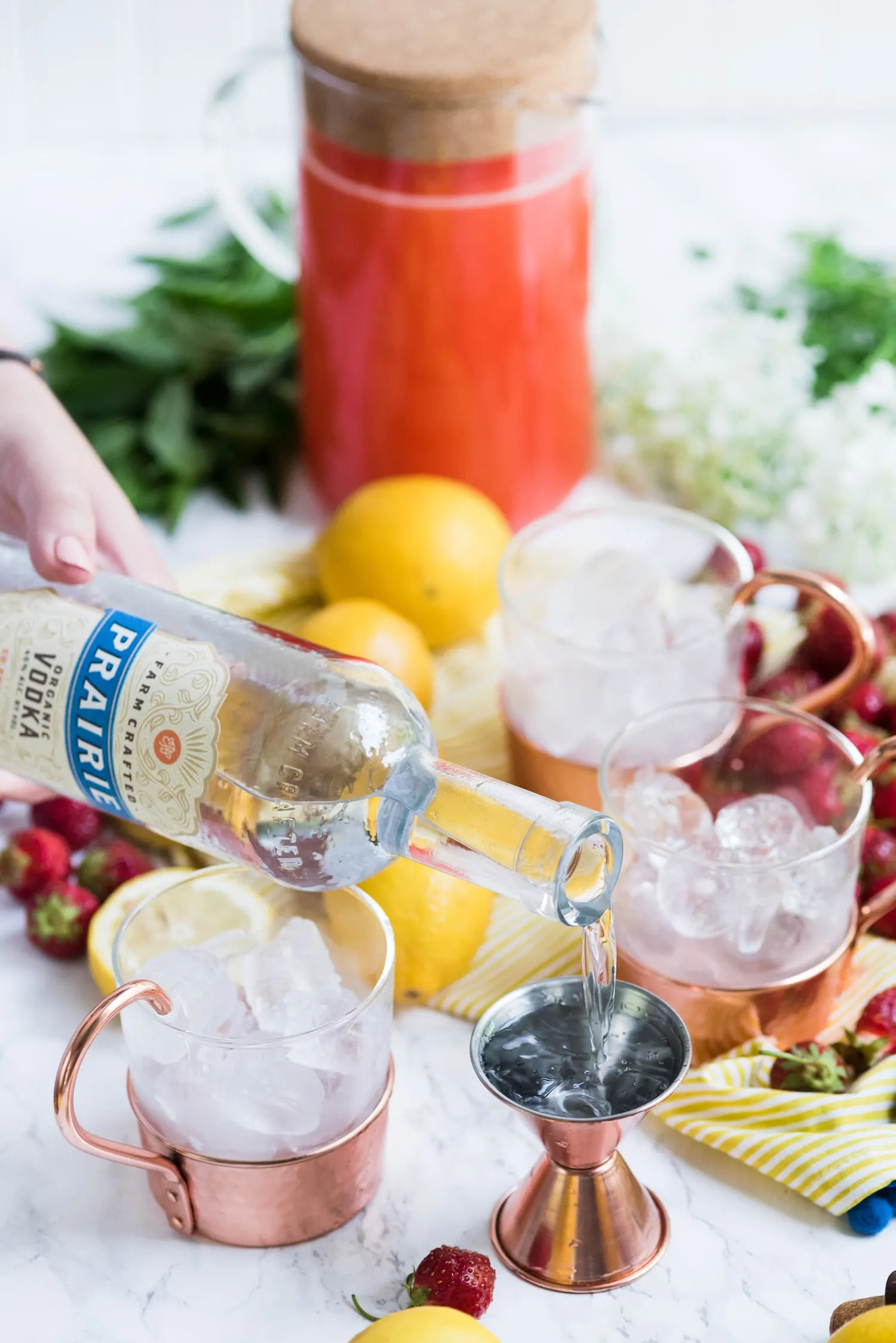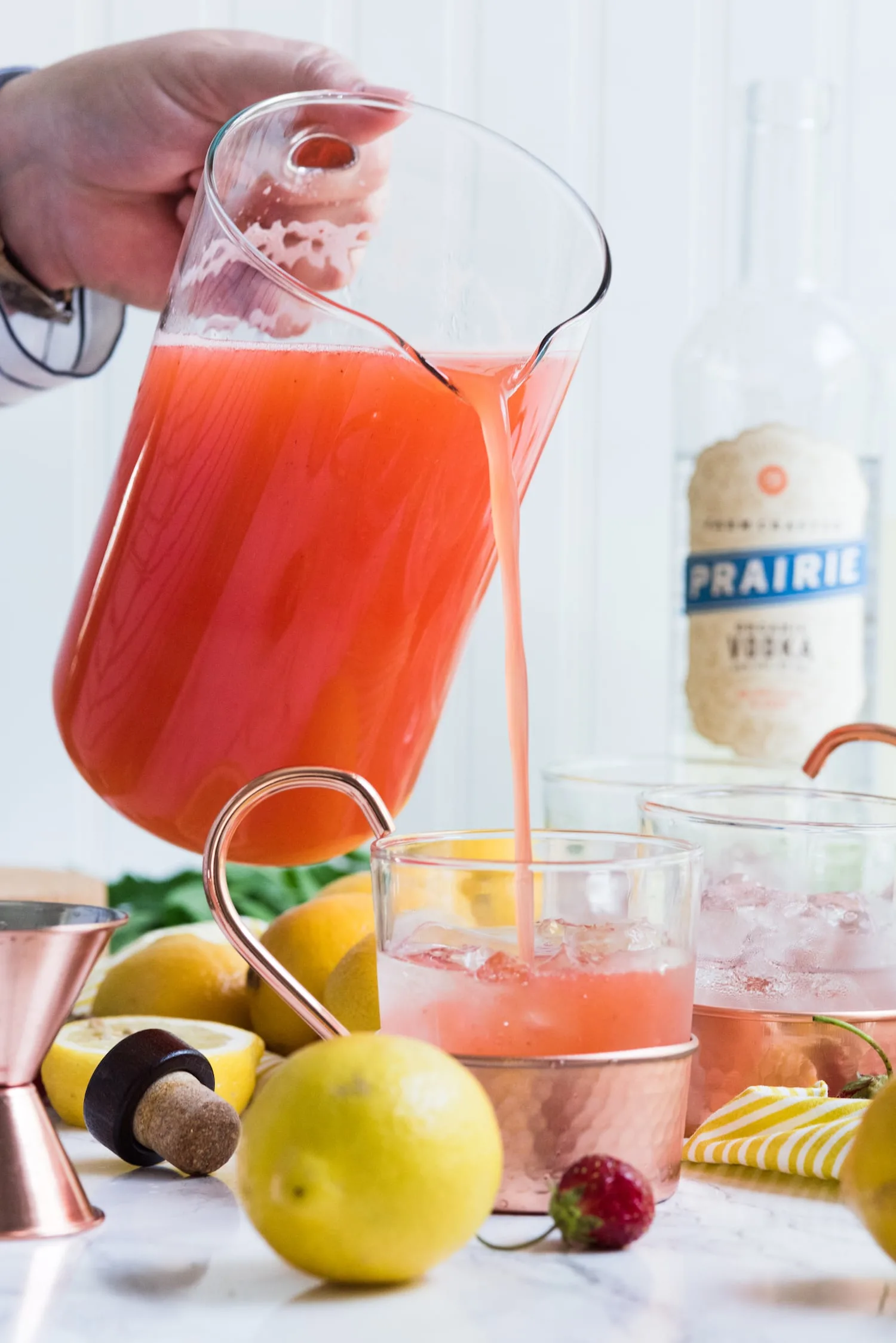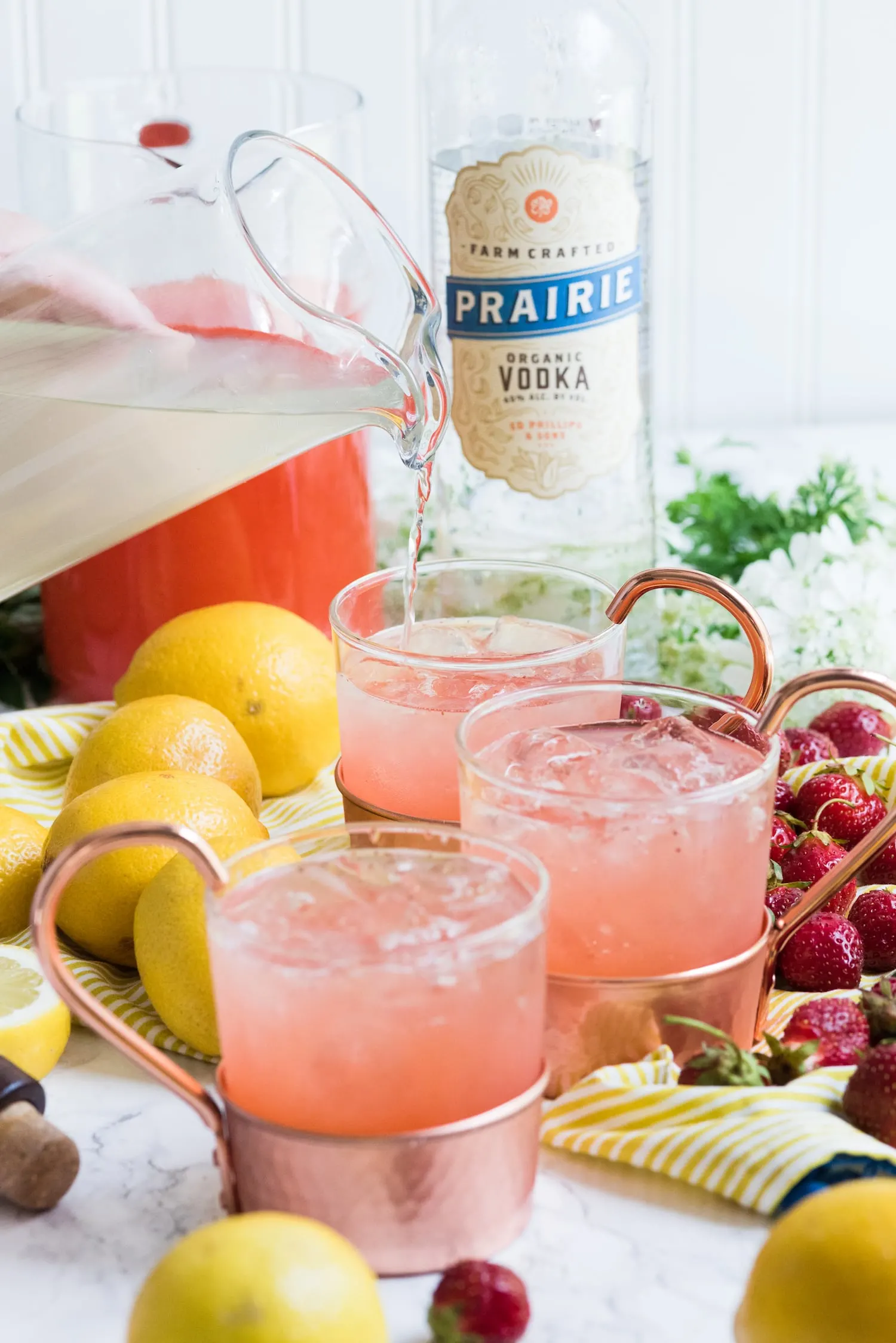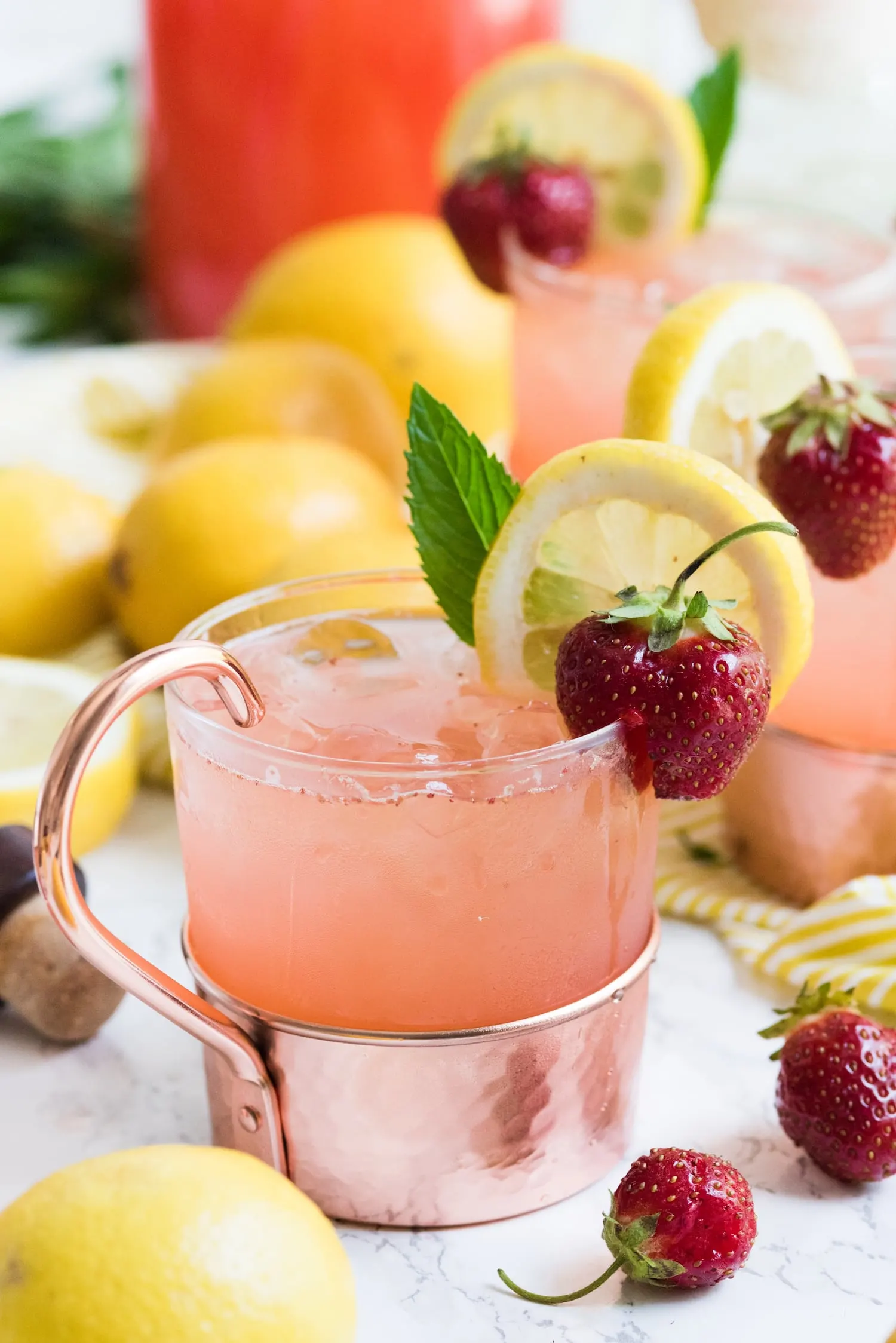 As delicious as it is, this lemonade is surprisingly simple to make. It has just a few ingredients and it tastes approximately 1000 times better than any strawberry lemonade you're going to find in a store. The recipe will make enough for a pitcher so you can make lots of cocktails for all of your neighbors. While I specify a food processor for blending the berries, your cheap $15 blender will do the trick too if that's what you're working with at home. I like my lemonade slightly tart, so you can sweeten yours more if you prefer it that way, but I think this strawberry lemonade recipe pairs perfectly as is with Prairie Organic vodka and ginger beer to make one of the loveliest Moscow mules you'll ever taste. Even if I do say so myself.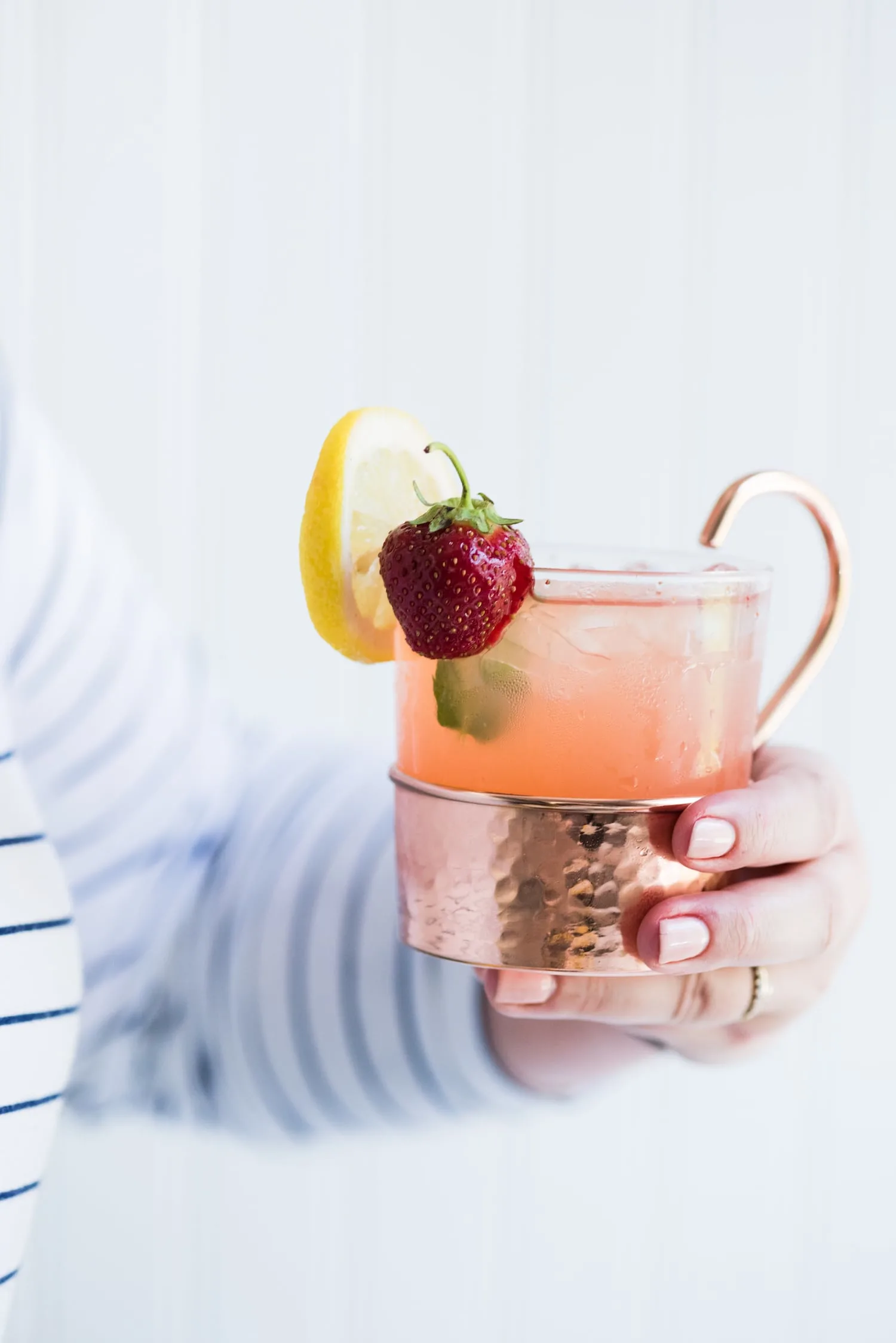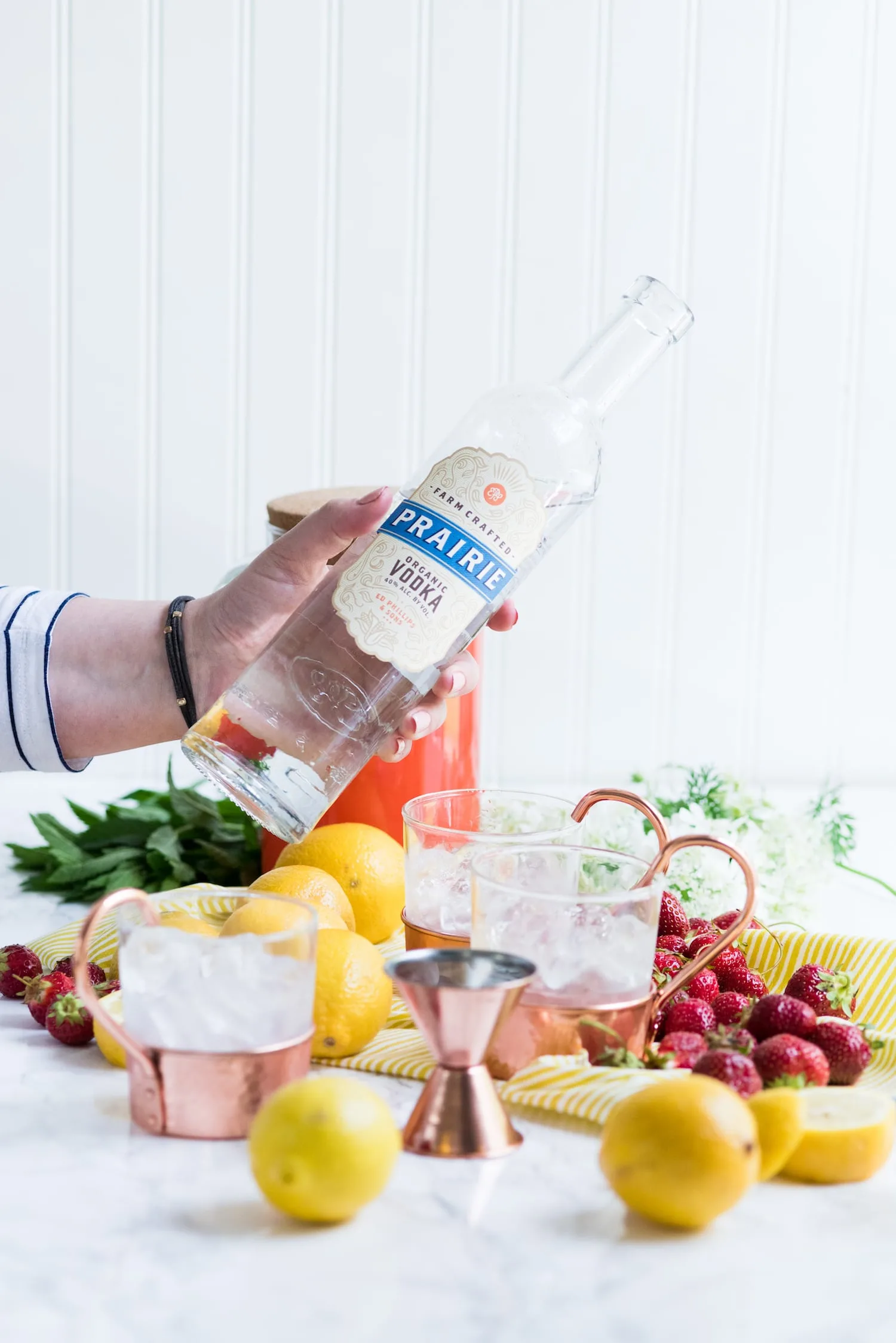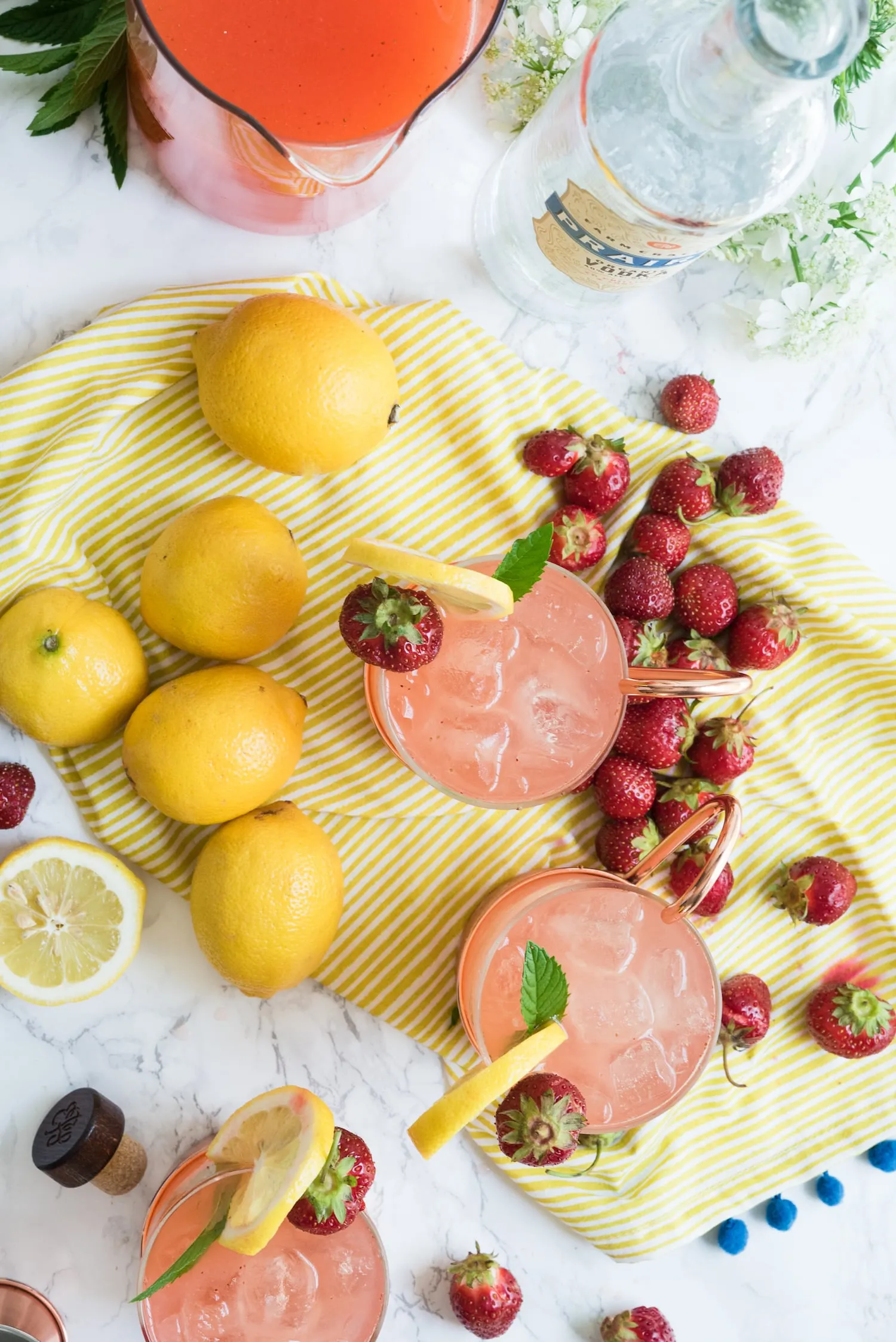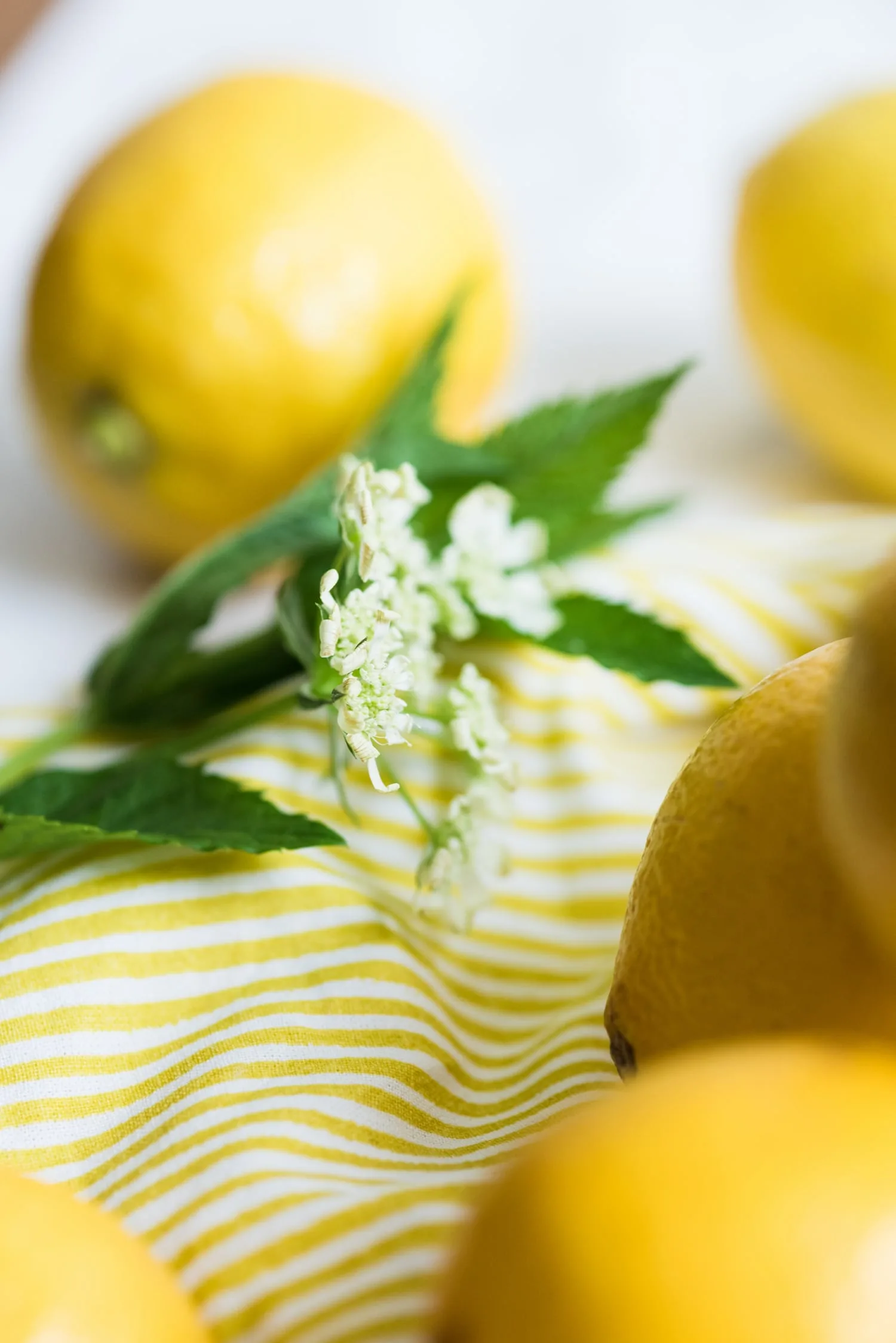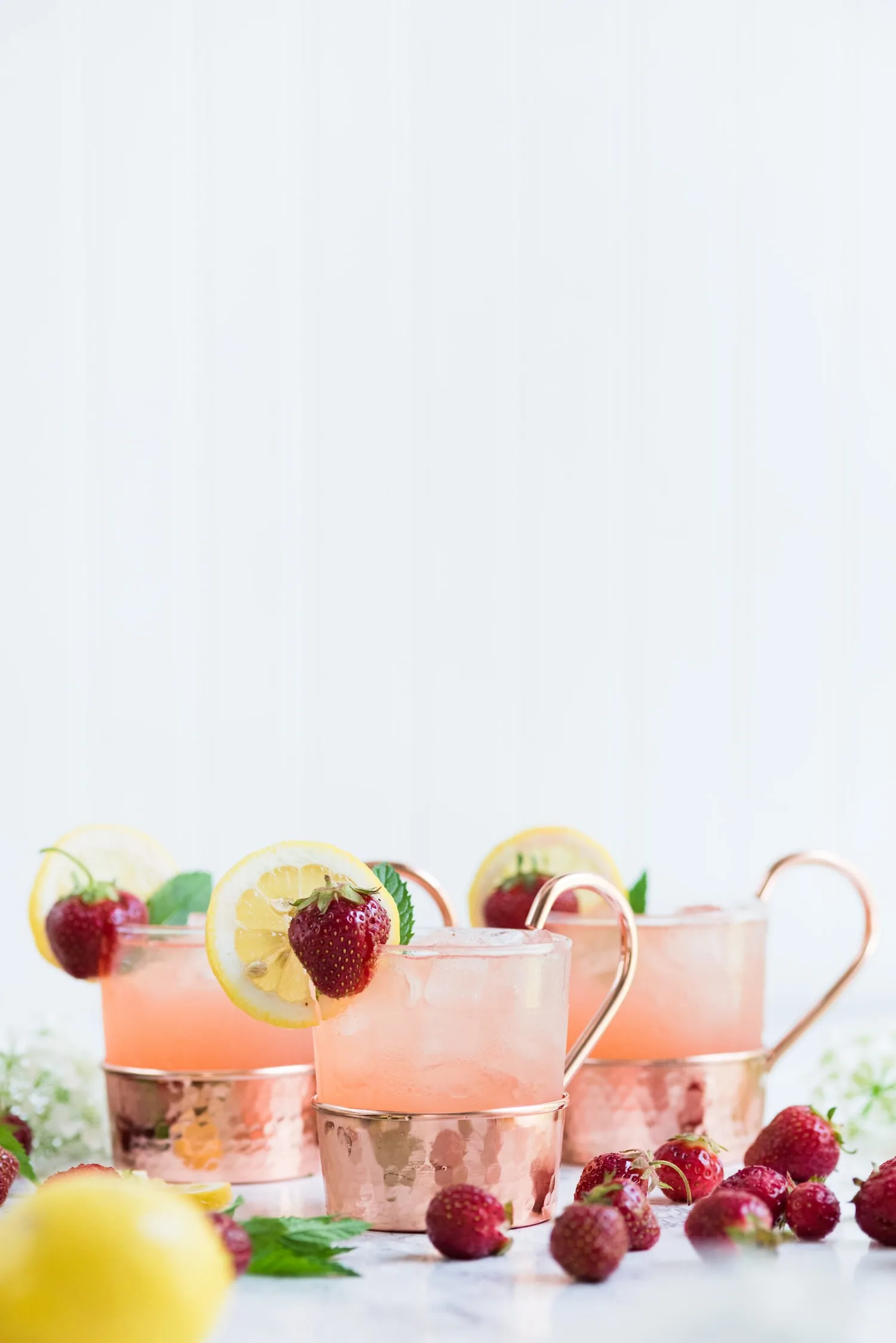 Strawberry Lemonade Moscow Mule
Ingredients
For the Strawberry Lemonade
2 lbs fresh strawberries
2 cups water
1 cup sugar
2 cups lemon juice
4 cups filtered/spring water
For the Cocktail
2 oz Prairie Organic Vodka
4 oz strawberry lemonade
2 oz ginger beer
Fresh lemons + berries to garnish
Instructions
For the Strawberry Lemonade
Clean and hull strawberries before placing them in a food processor
Process 1 - 2 minutes or until all large chunks are blended
Transfer to a sieve over a mixing bowl and strain to remove most pulp and seeds
Bring 2 cups of water to a boil. Add sugar and whisk until completely dissolved.
Remove sugar mixture from the heat and allow to cool completely.
In a pitcher combine strawberry purée, sugar mixture, lemon juice and whisk.
Add cold filtered water and mix to combine.
For the Cocktail
Fill a moscow mule mug to the top with ice.
Add Prairie Organic Vodka.
Add strawberry lemonade.
Top with ginger beer and stir gently to combine.
Garnish with fresh lemon slices and berries.
[Art direction + recipe by Cyd Converse | Photos by Alice G. Patterson.]
This post was sponsored by Prairie Organic Spirits and is only intended for persons of legal drinking age (21+). Prairie Organic Spirits reminds you to enjoy their products responsibly. Read more about our editorial policies.
Our Best Summer Cocktails
Try these refreshing and festive cocktails - these are some of our best summer cocktail recipes!