This rosé cocktail recipe is a summer classic – the perfect rosé spritzer for sipping on a hot summer day, serving at a party or bridal shower, or enjoying year round!

My Favorite Rosé Cocktail Recipe – The Perfect Rosé Spritzer
Late spring into early summer is my favorite time of year. That beautiful, easy start to summer where lilacs and cherry trees are in bloom and everything is perfectly green and gorgeous. Basically, days that beg for porch sitting and garden planting and the perfect rosé cocktail. Enter the rosé spritzer.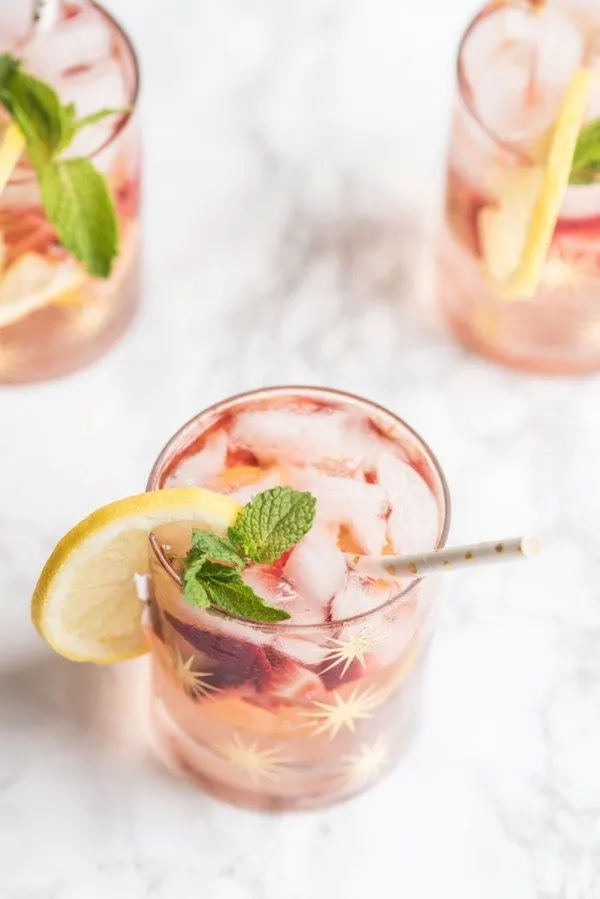 I love a great wine spritzer recipe (or a rosé spritzer more specifically) on just such days! Light, refreshing, a touch fruity and like the perfect pour of summer in a glass. Lately I've been all about a crisp rosé spritzer, with lots of muddled strawberries and lemon and a touch of mint. It's kind of the ideal rosé cocktail if you ask me!

What Ingredients are in a Rosé Spritzer?
Dry rosé
Fresh strawberries
Mint leaves
Lemon slices
Sparkling water or club soda
Scroll down for the printable recipe card with exact measurements!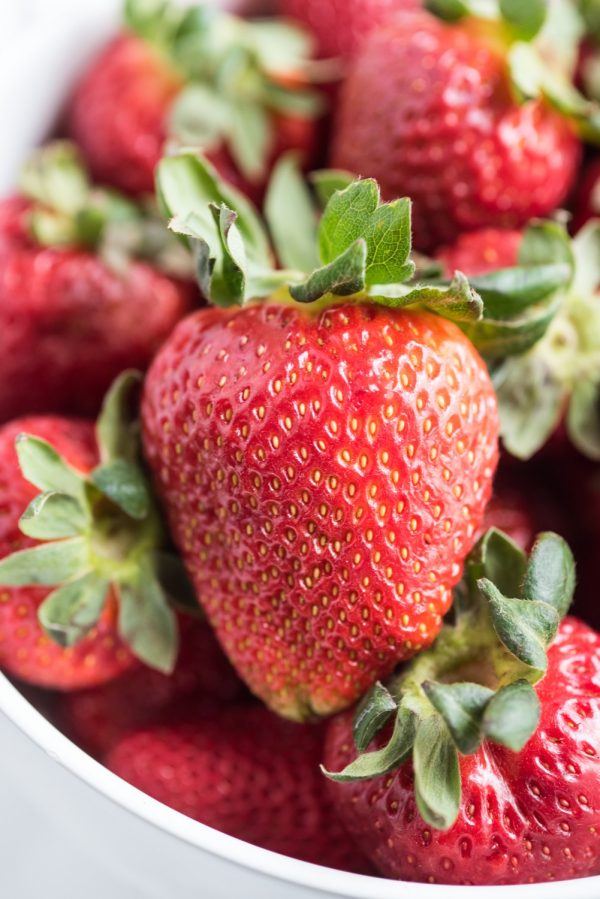 There is no added sweetness or additional alcohol in this rosé spritzer, so this one is really all about that rosé flavor in a lightened up, super tasty way. So, basically, if you're not into heavy drinks, a rosé cocktail is the perfect one for you!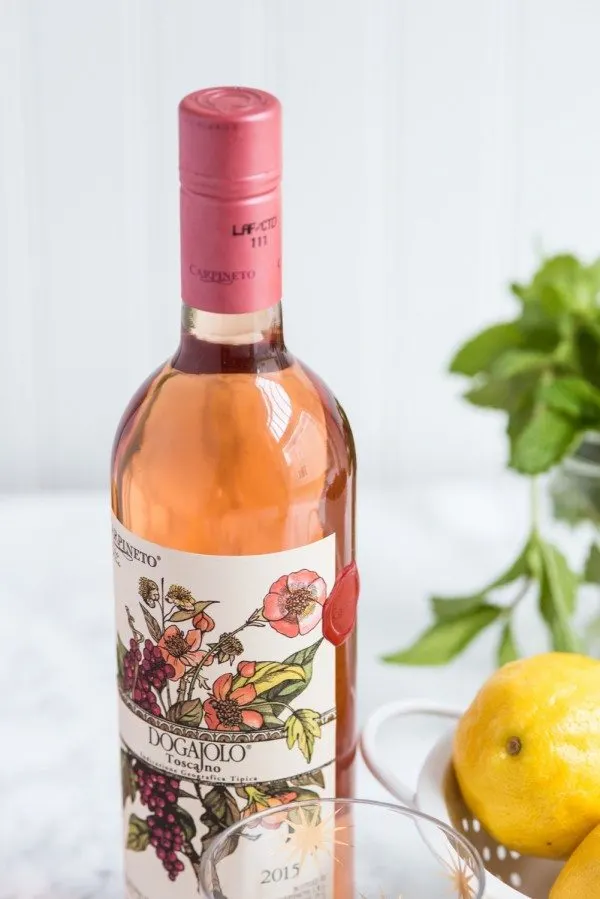 What Kind of Rosé is Used in a Rosé Spritzer?
I prefer a dry rosé because I like a lighter, less sweet cocktail. Paired with the fresh fruit and mint, I think it results in a really lovely, well balanced rosé cocktail.
If you prefer a sweeter cocktail, you may want to opt for a sweet or semi-sweet rosé. Alternately you could sweeten your rosé spritzer with a splash of simple syrup and sweeten to your liking.
You do not need an expensive rosé when making rosé spritzers. When I make wine cocktails of any kind my general rule of thumb is to pick a tasty, middle of the road wine that you would enjoy on it's own. While mixers and other ingredients can mask a multitude of sins, you're guaranteed a tasty rosé cocktail if you start with a decent quality rosé as the base.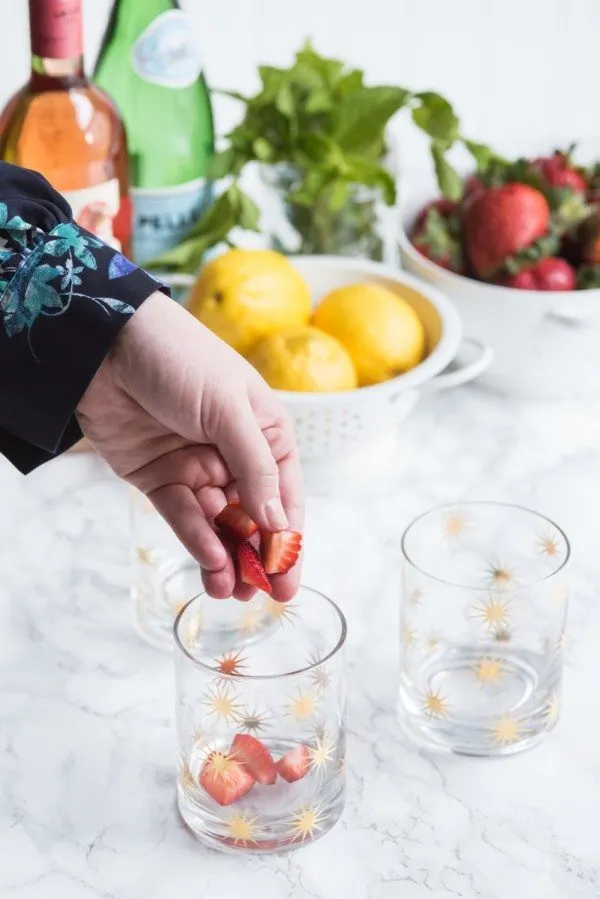 How to Make a Rosé Spritzer
1. Add fresh strawberries and lemon slices to an old fashioned glass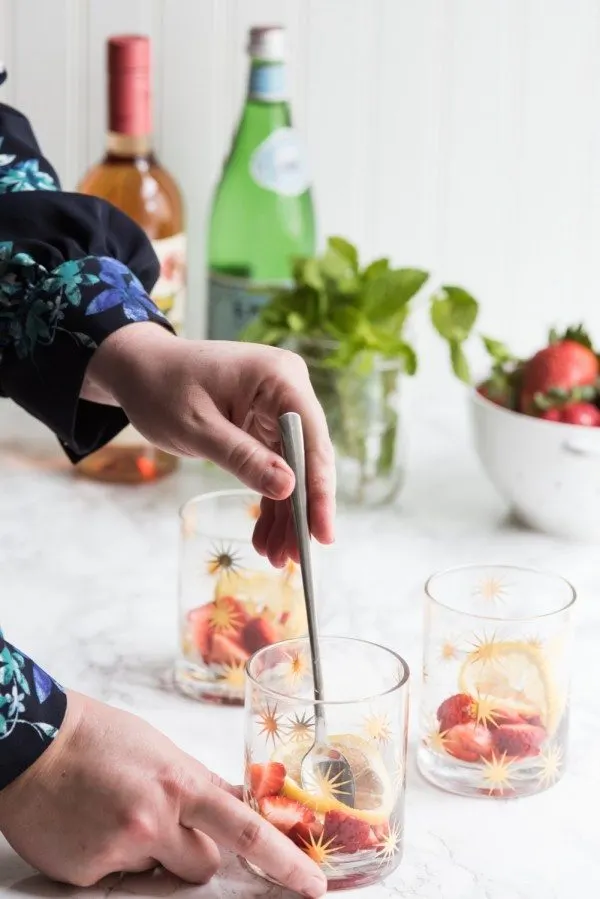 2. Muddle together until juicy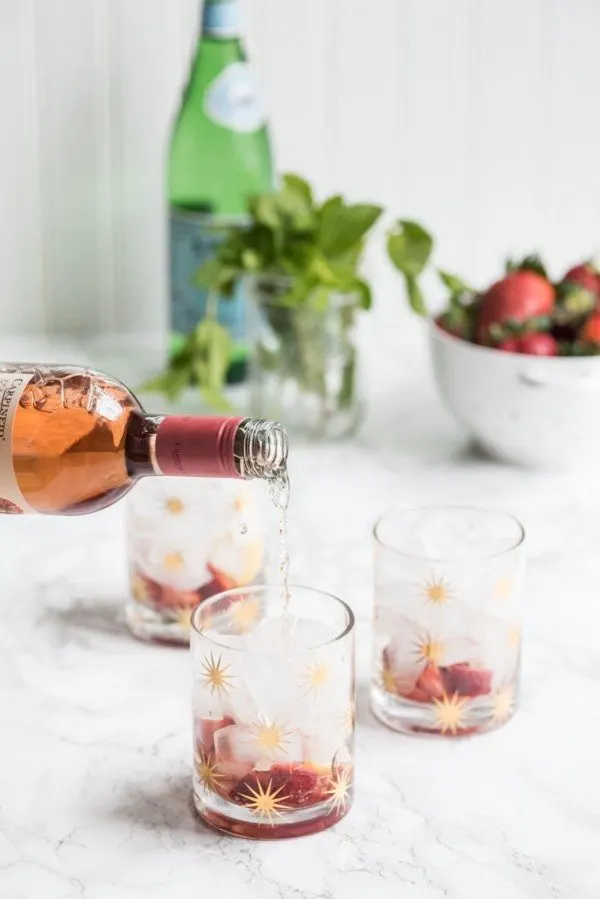 3. Fill glass with ice and add rosé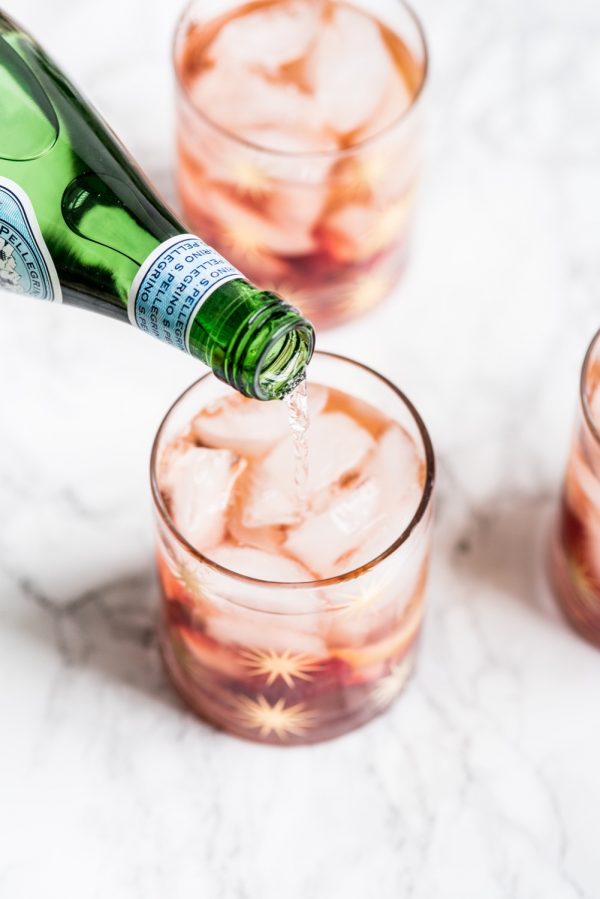 4. Top with sparkling water or club soda of your choice
5. Garnish and sip!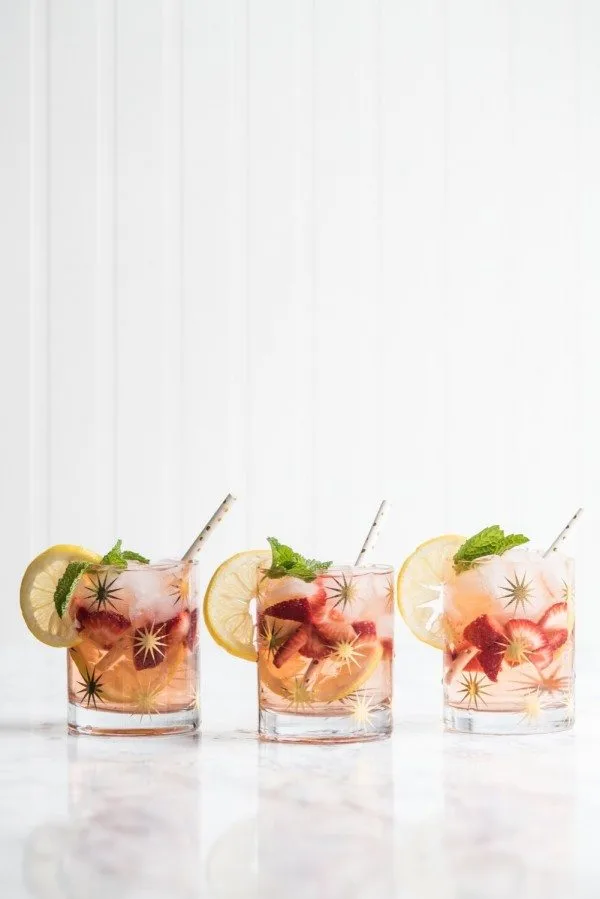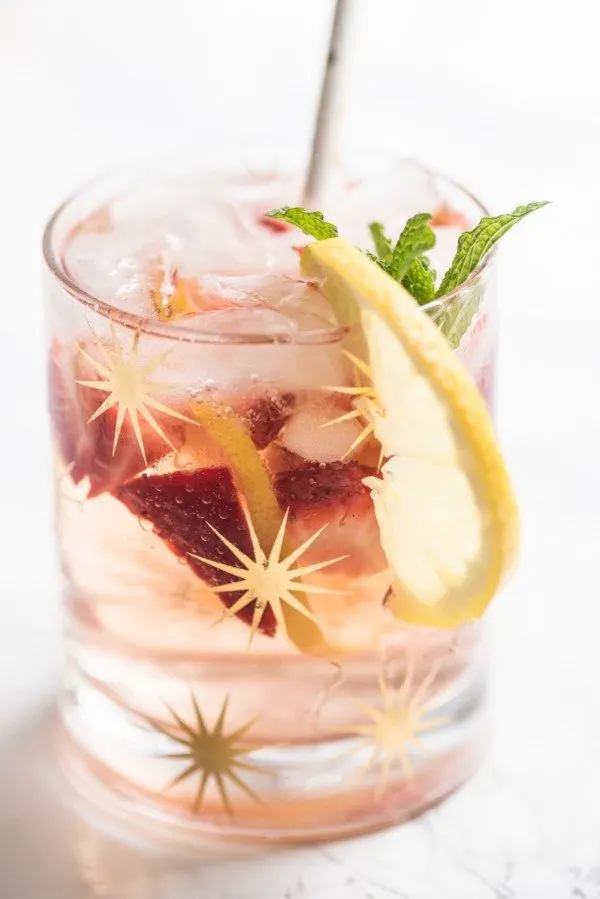 Looking for More Rosé Cocktail Recipes?
After enjoying my rosé spritzer, give these other rosé cocktails a try!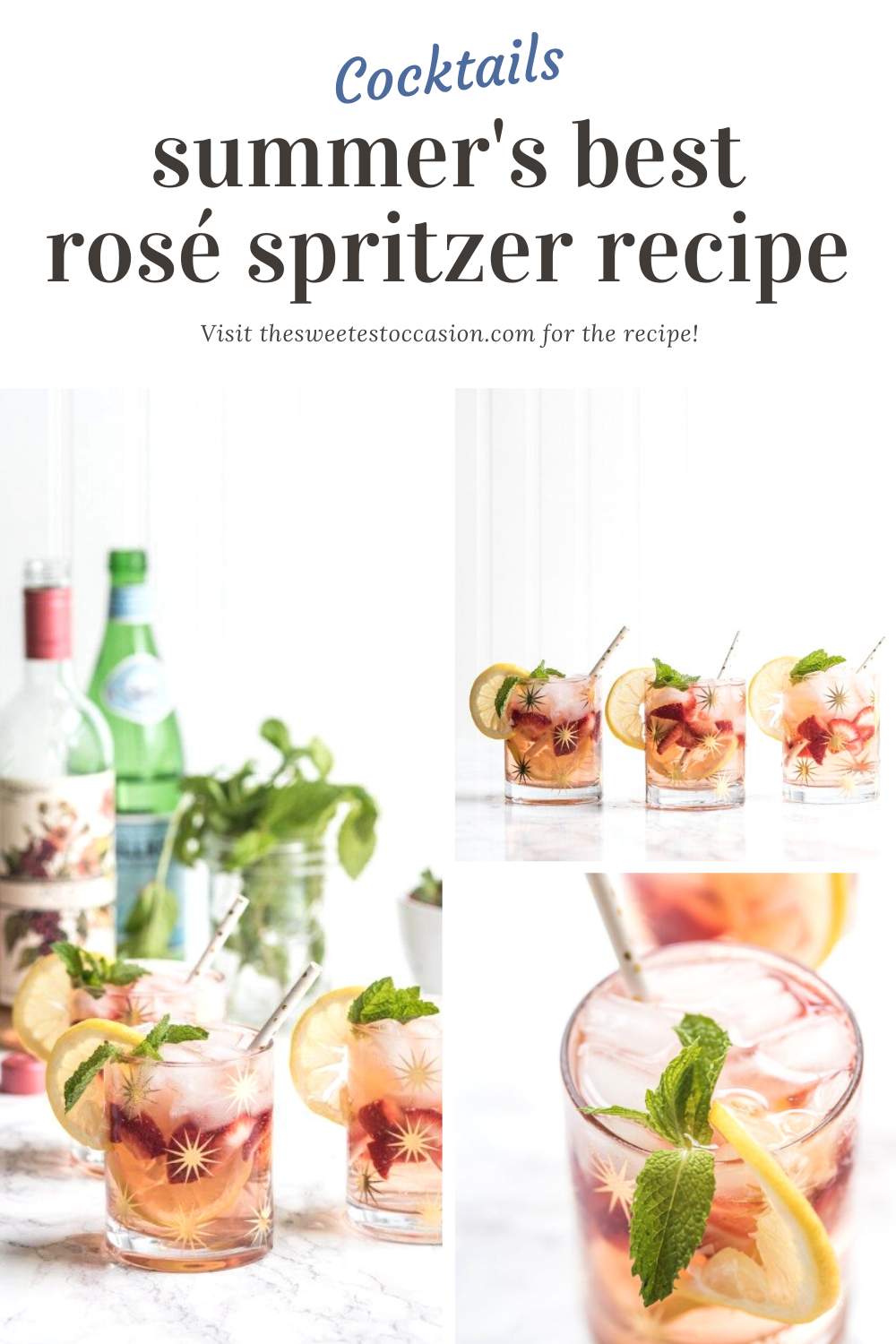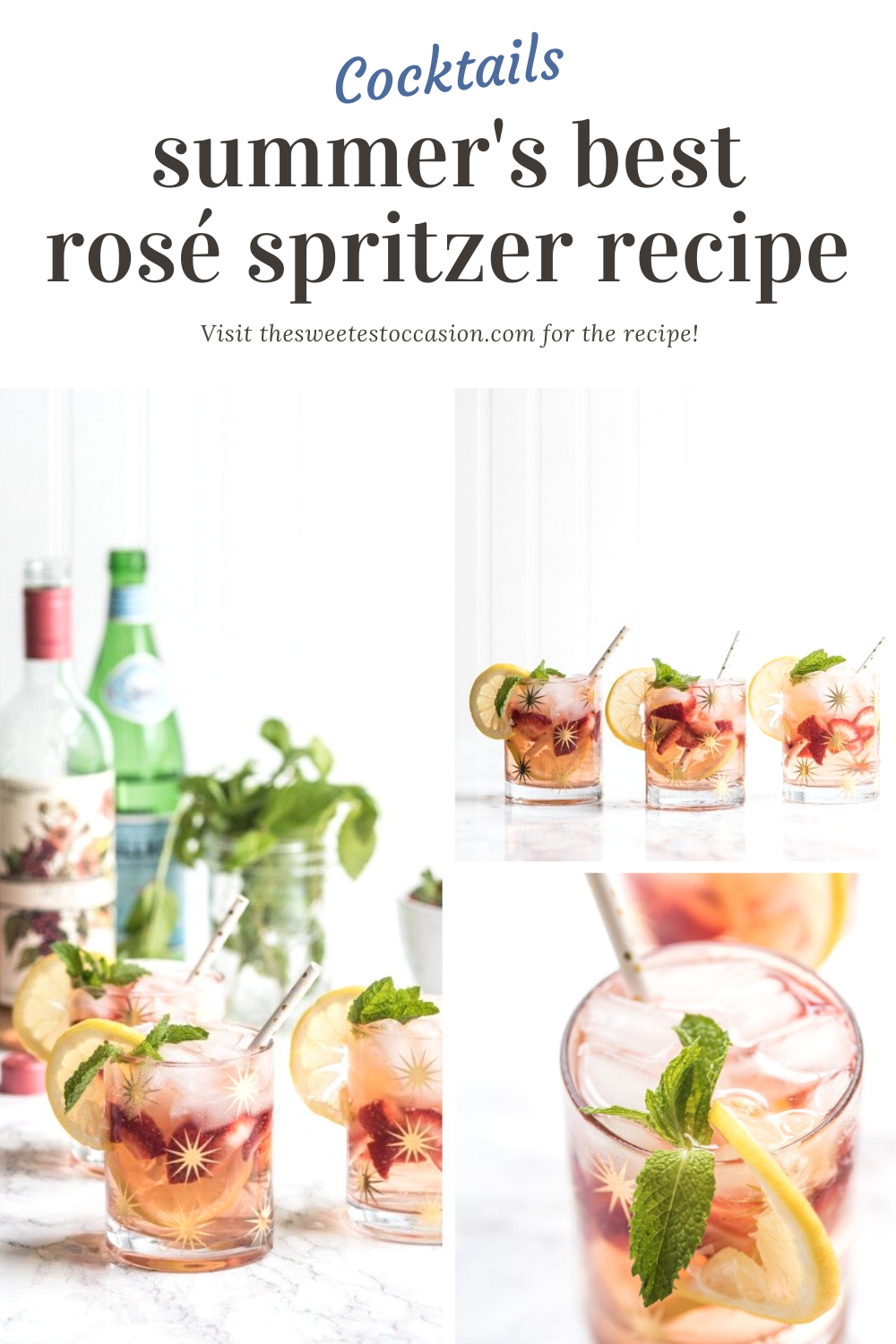 [Art direction + styling by Cyd Converse | Photos by Alice G. Patterson.]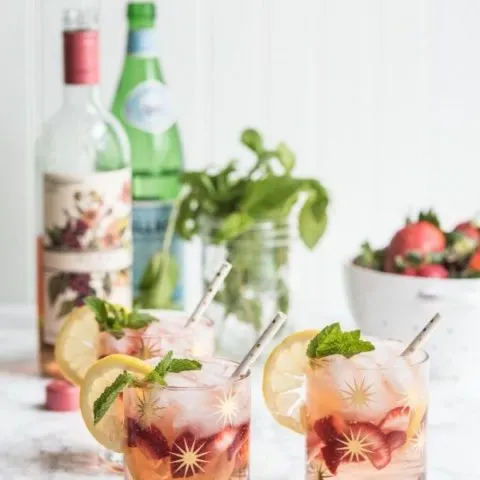 A Summery Rosé Spritzer
Yield: 1

Prep Time: 3 minutes

Total Time: 3 minutes
Ingredients
5 ounces rosé (I prefer dry)
Fresh strawberries, chunked
Fresh mint leaves
2 – 3 lemon slices
Sparkling water or club soda
Instructions
Place 1 – 2 tablespoons of fresh strawberries and 2 – 3 lemon slices in the bottom of an old fashioned glass.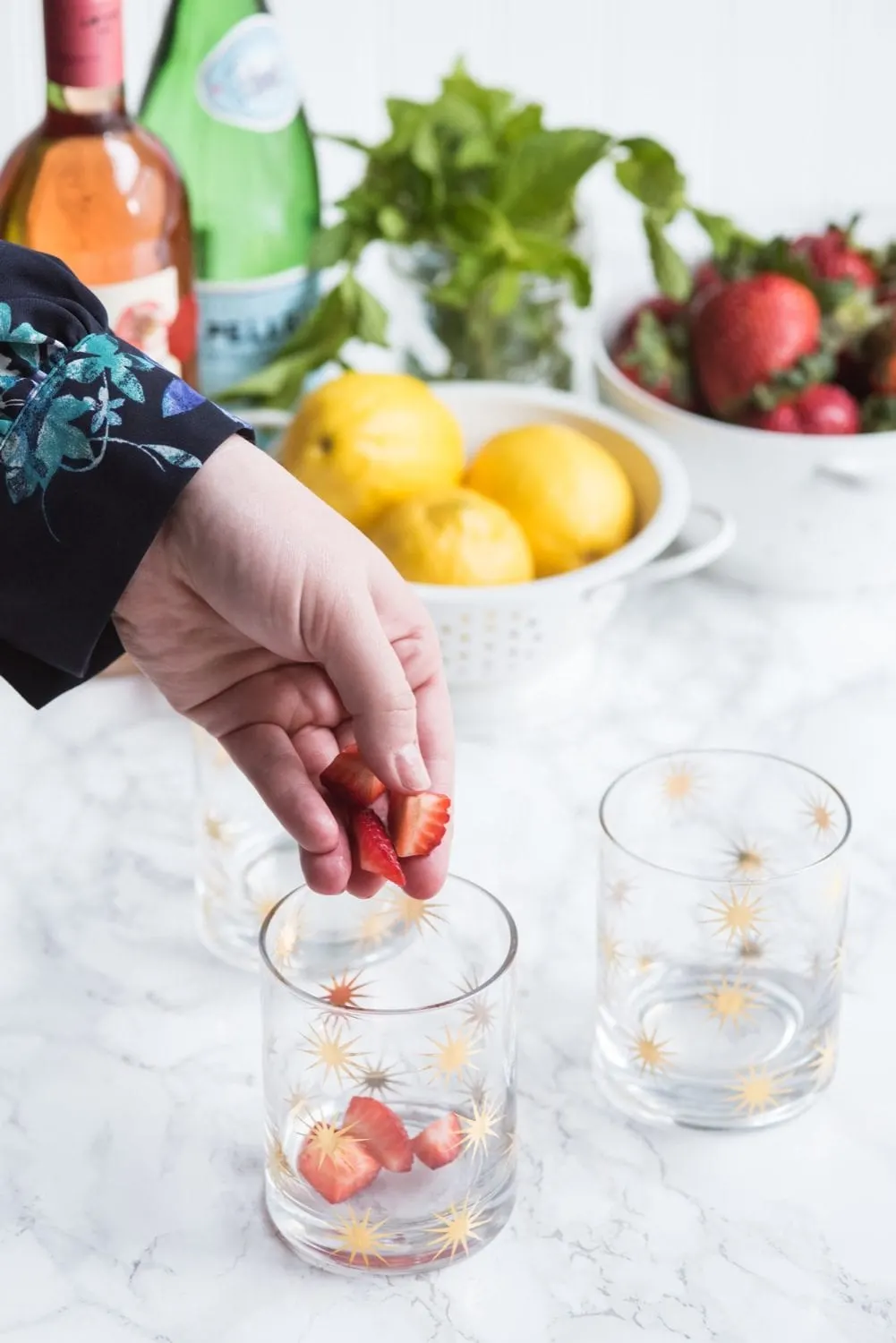 Muddle well until juicy.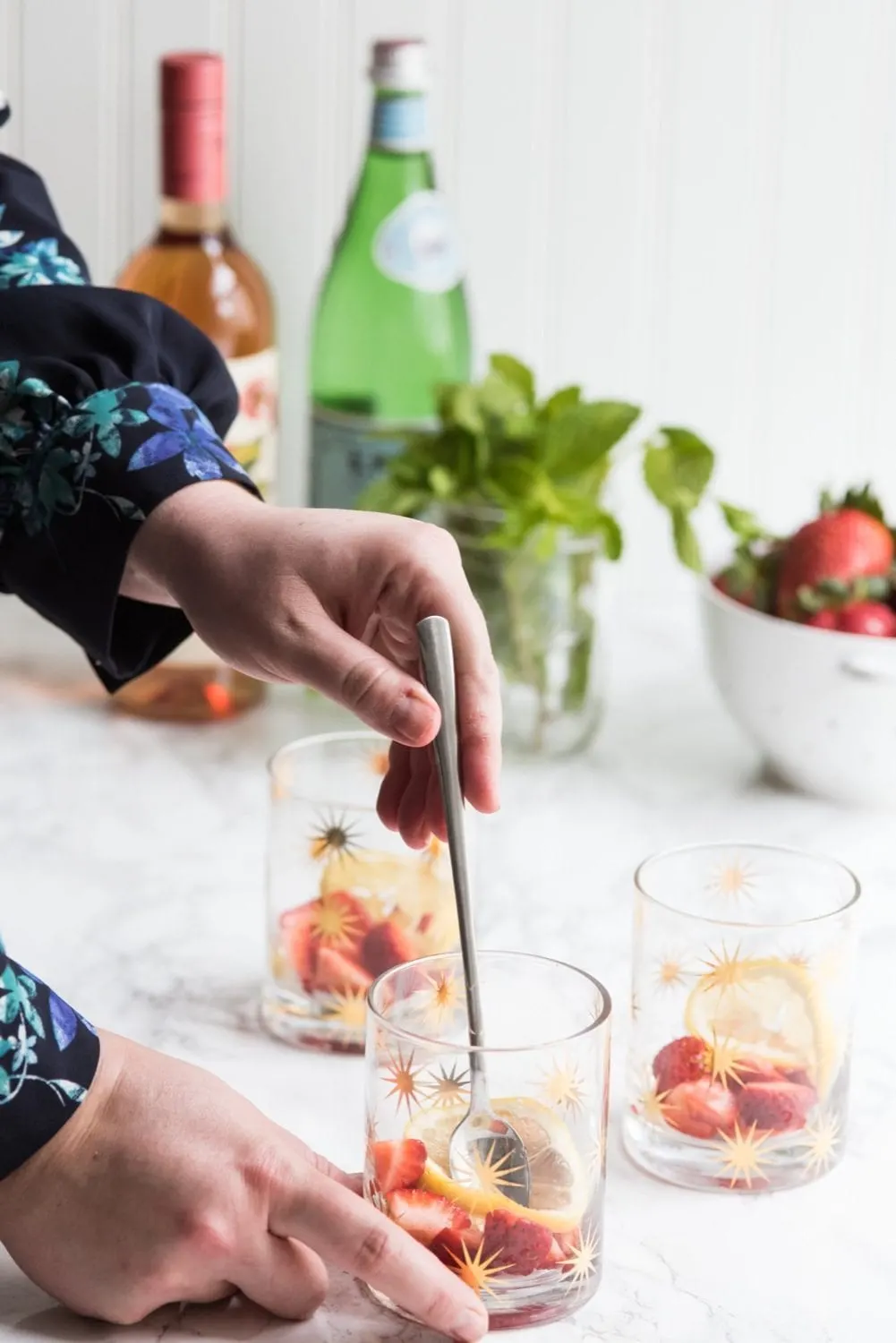 Fill glass with ice to the top.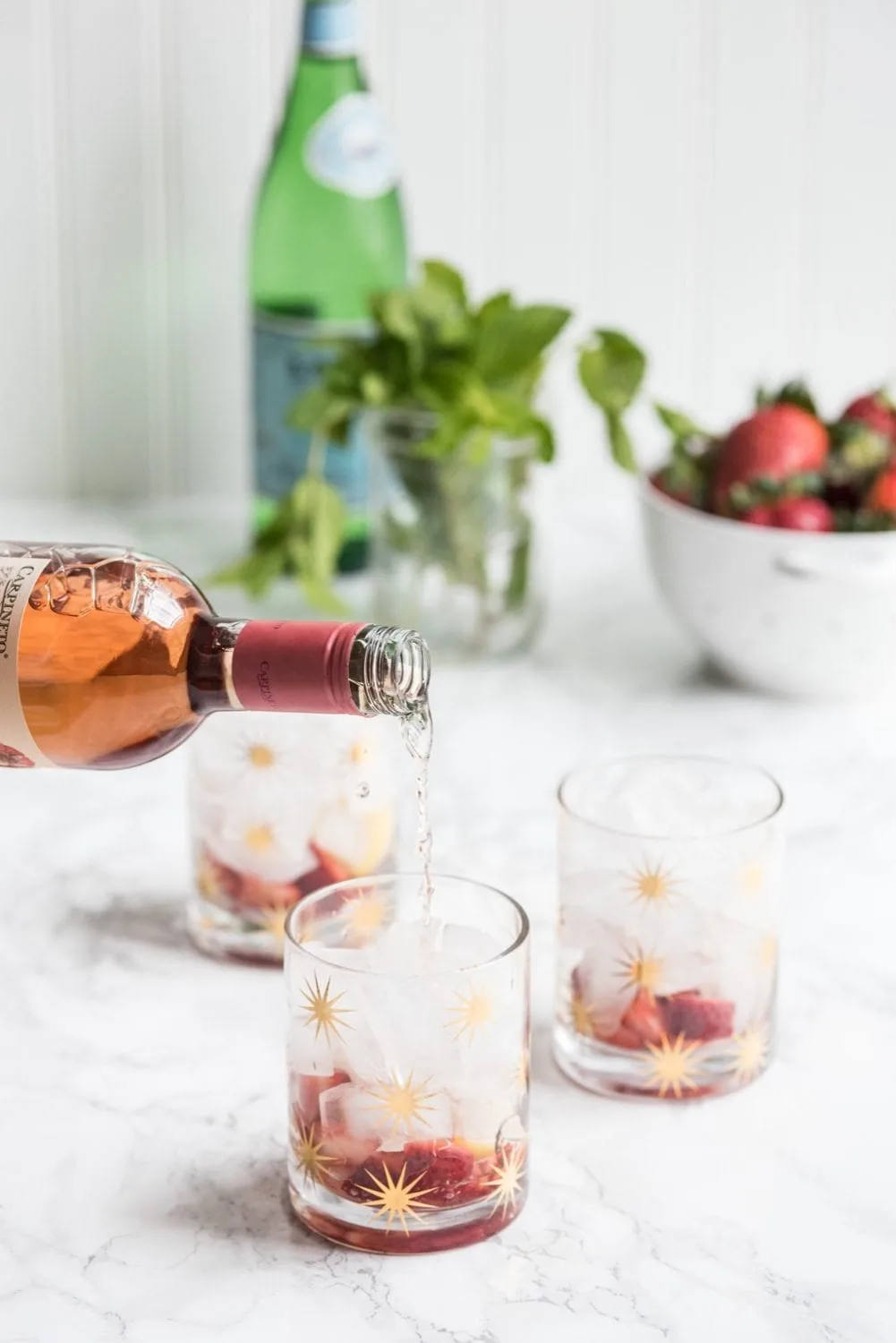 Add rosé, then top with sparkling water or club soda.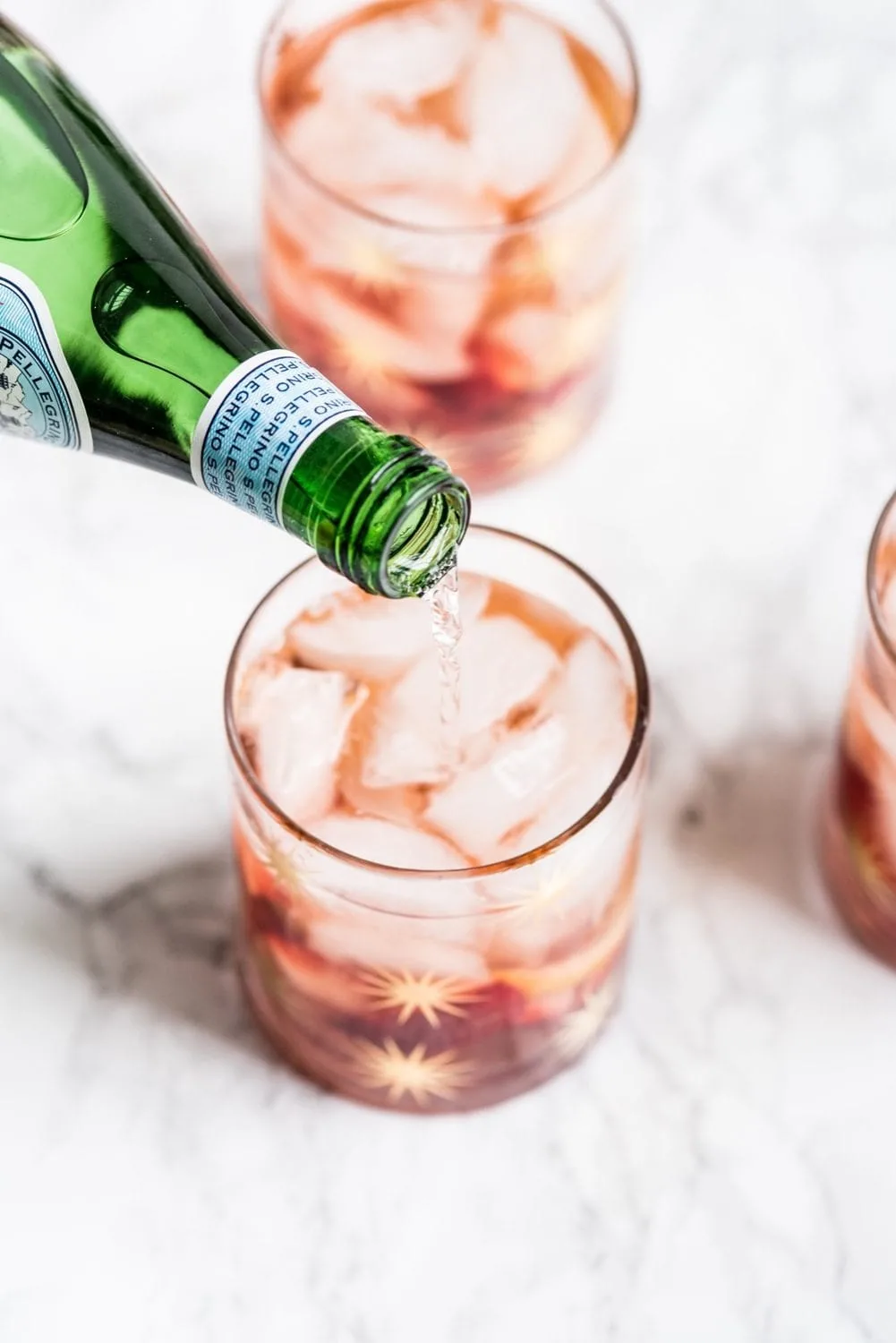 Garnish with fresh mint and lemon.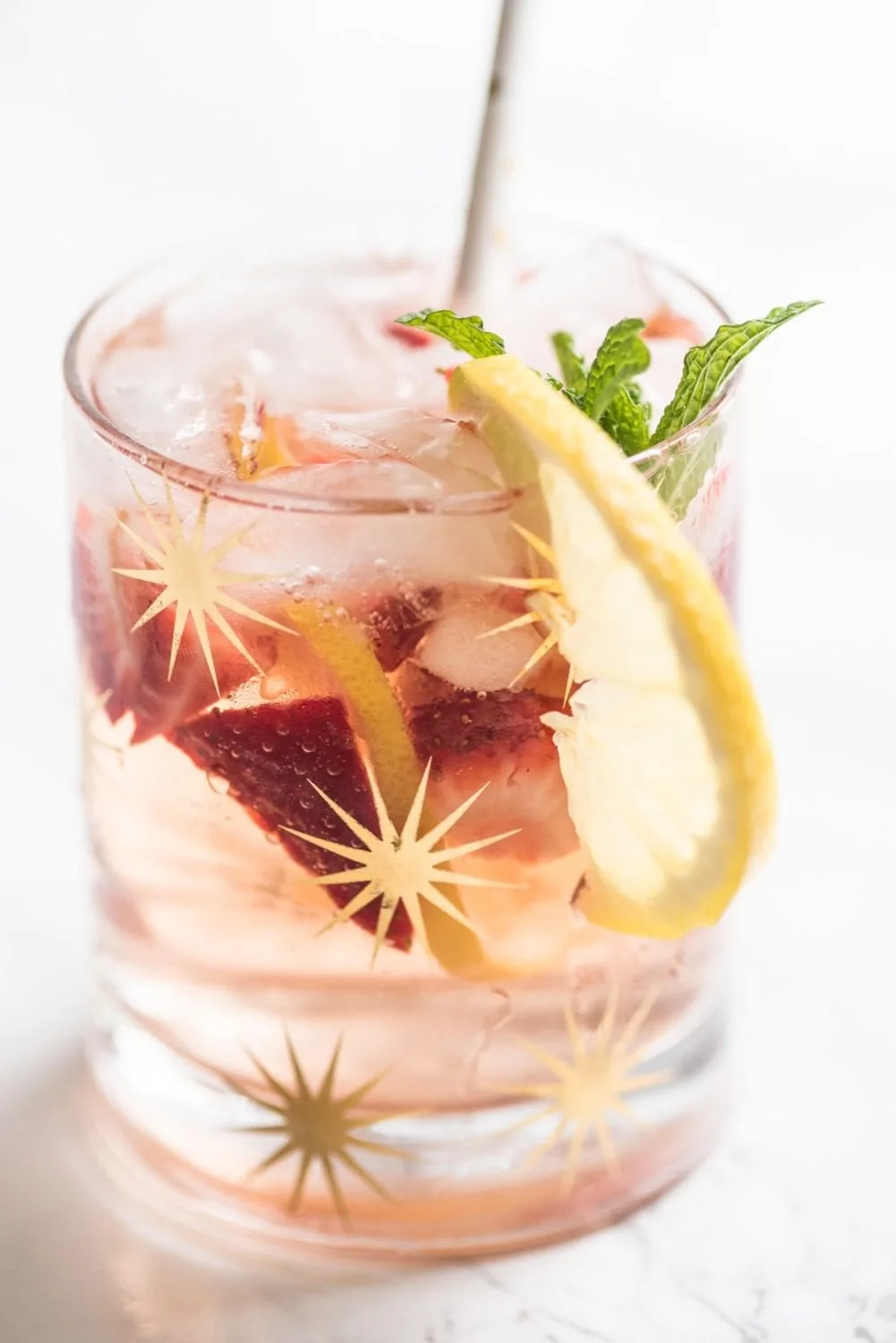 Our Best Summer Cocktails
Try these refreshing and festive cocktails - these are some of our best summer cocktail recipes!