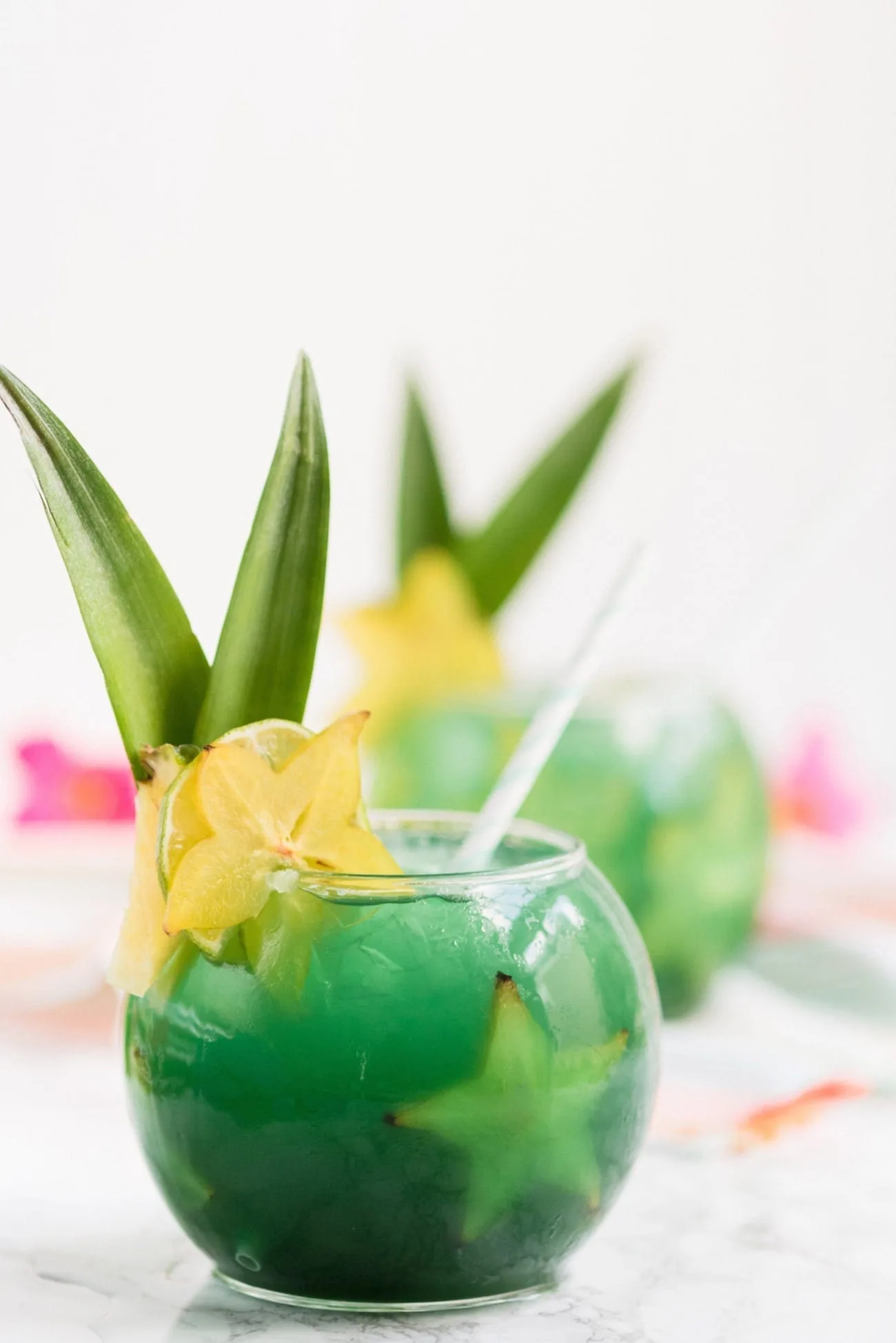 There used to be a bar tucked into the hill on the walk up to the Carrier Dome where they served the most over the top fish bowl drinks. They were loaded with booze, topped with twisty neon straws and feature Swedish fish floating in brightly colored liquid. And they made the rest of the cold walk up the hill to watch Syracuse basketball a whole lot more entertaining. That bar has since closed their doors and I've since grown a bit older, but those cocktails still remain imprinted in my memory as legendary. Usually tiki bar inspired and tropical flavored, there's nothing quite like a good fish bowl cocktail. Until today, because I've gone and made them even better. These mermaid water fish bowl cocktails are the slightly classier, fairly grown adult version. Fair warning – they're still loaded with booze. Oops!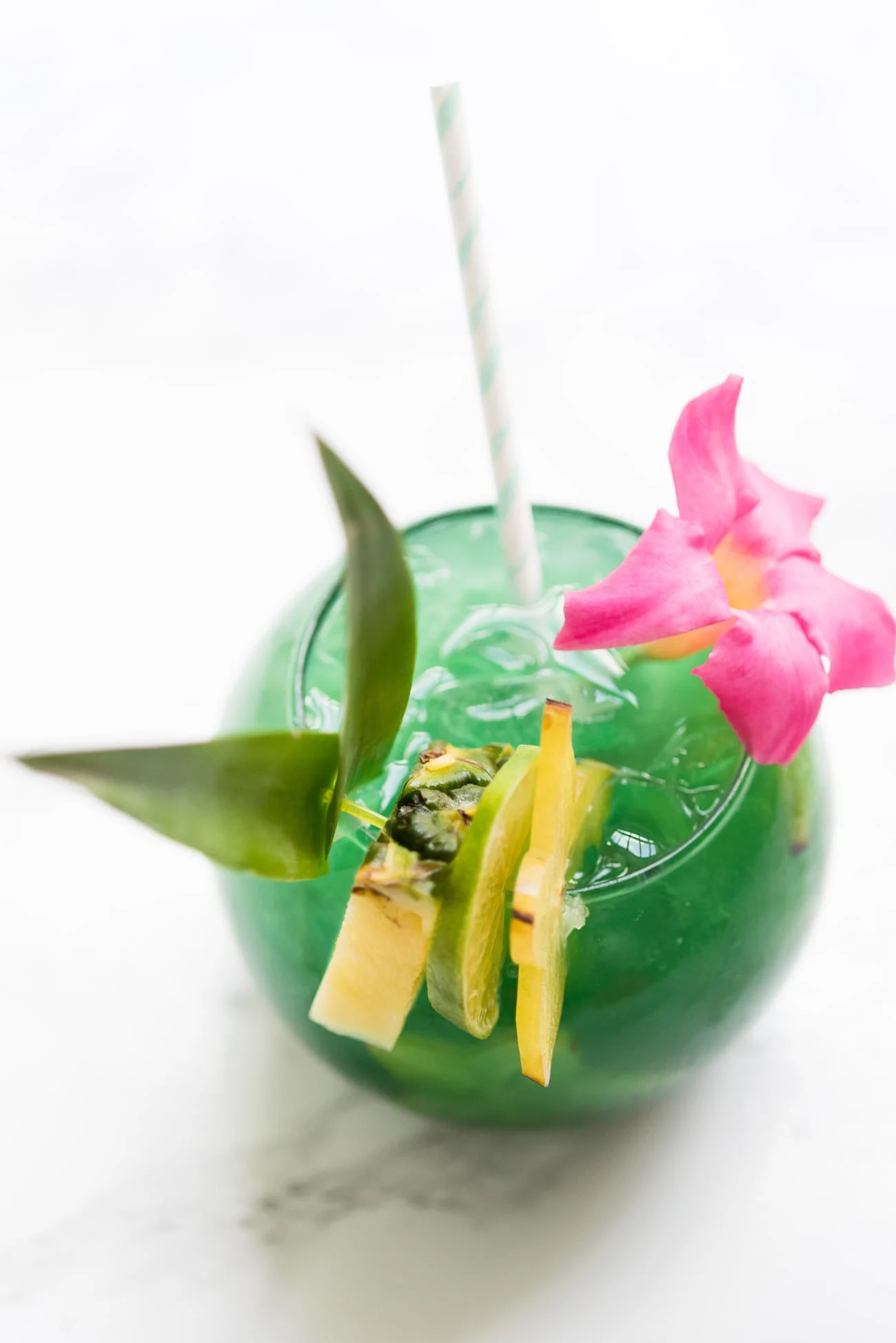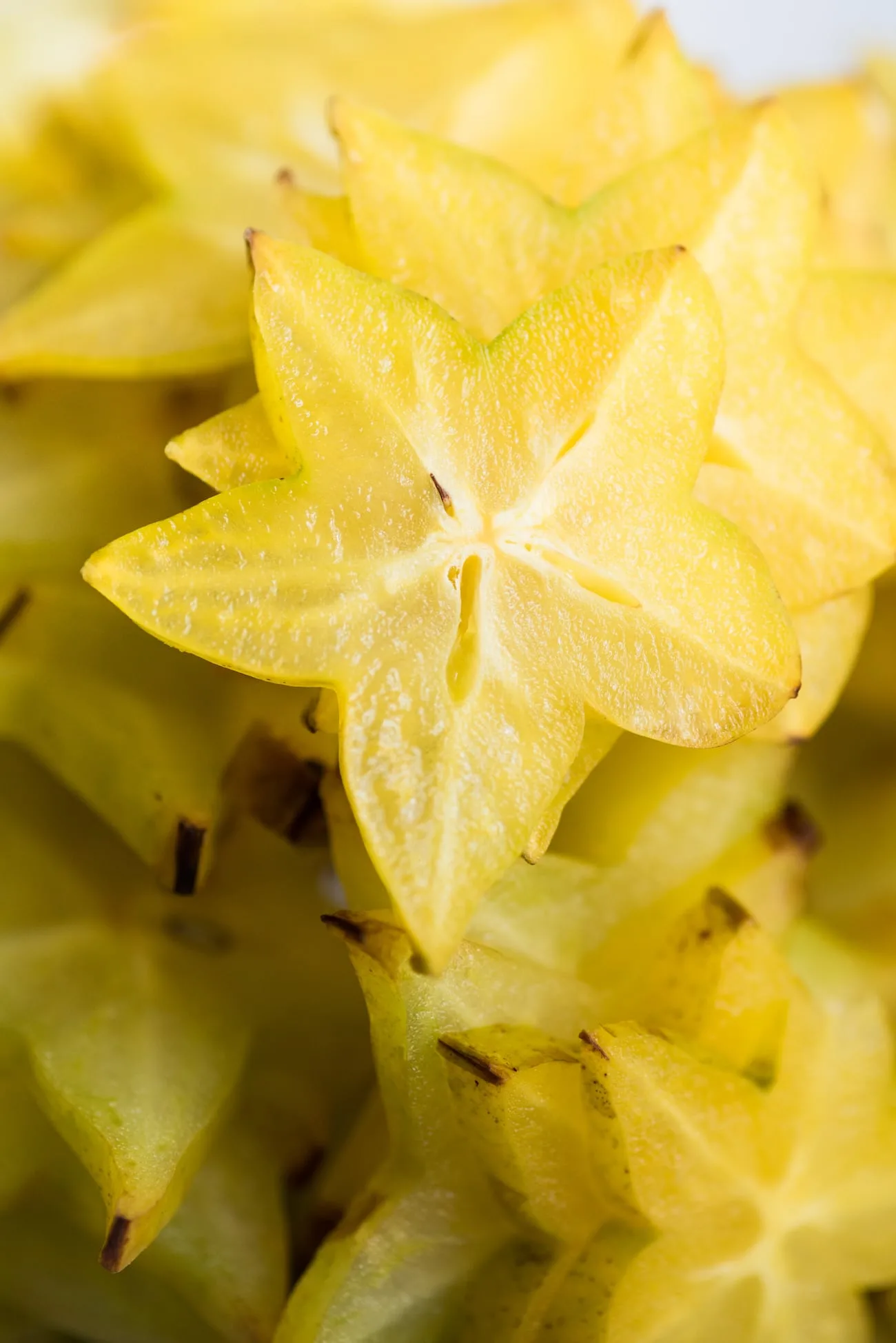 The basis of these drinks is still a lot of rum. I guess it's the hallmark of any good tiki bar drink, huh? But what classes them up is a twist on the execution. Swapping out Swedish fish for slices of starfruit (that look so much like star fish when stuck to the side of a fish bowl) is honestly too cute for words.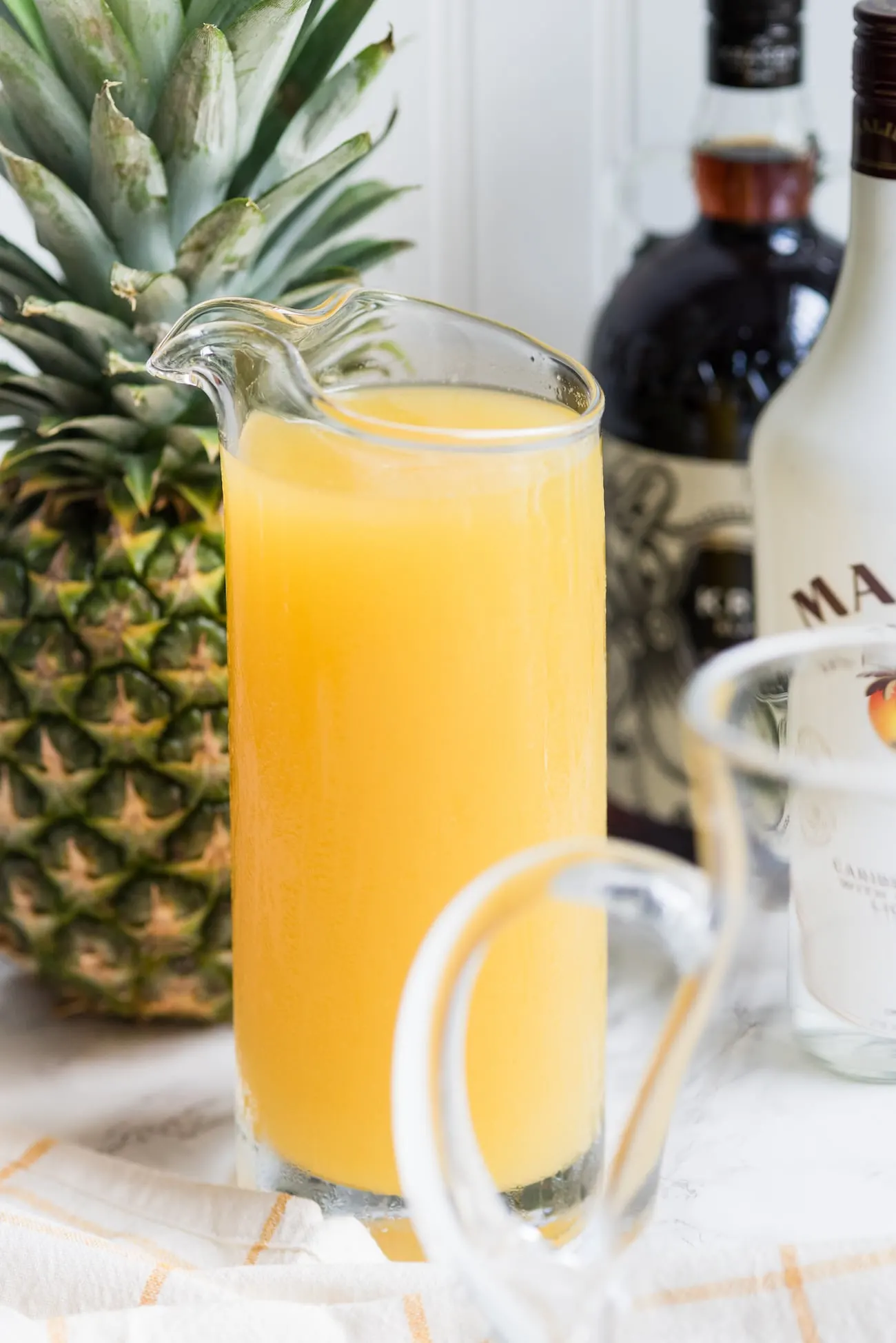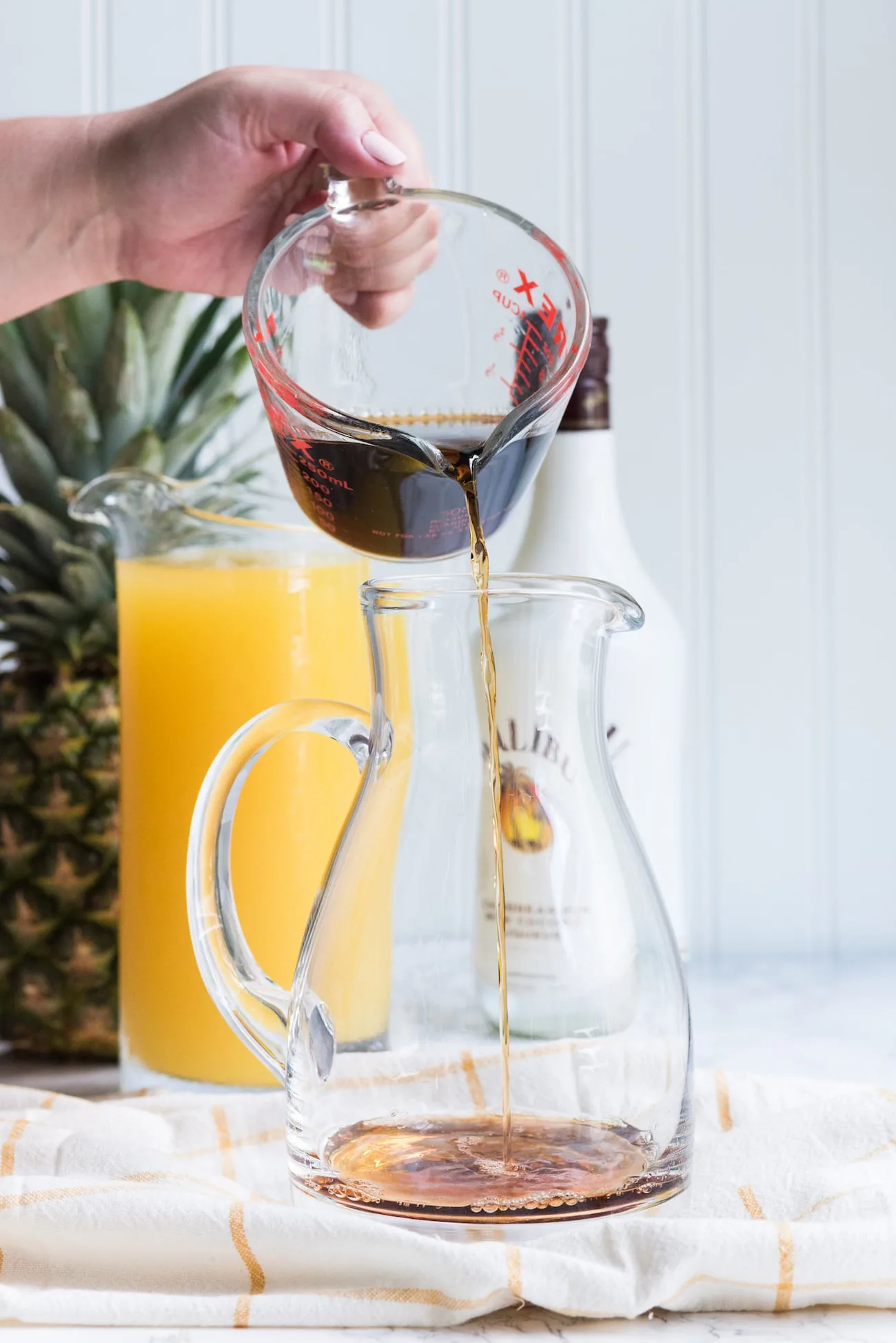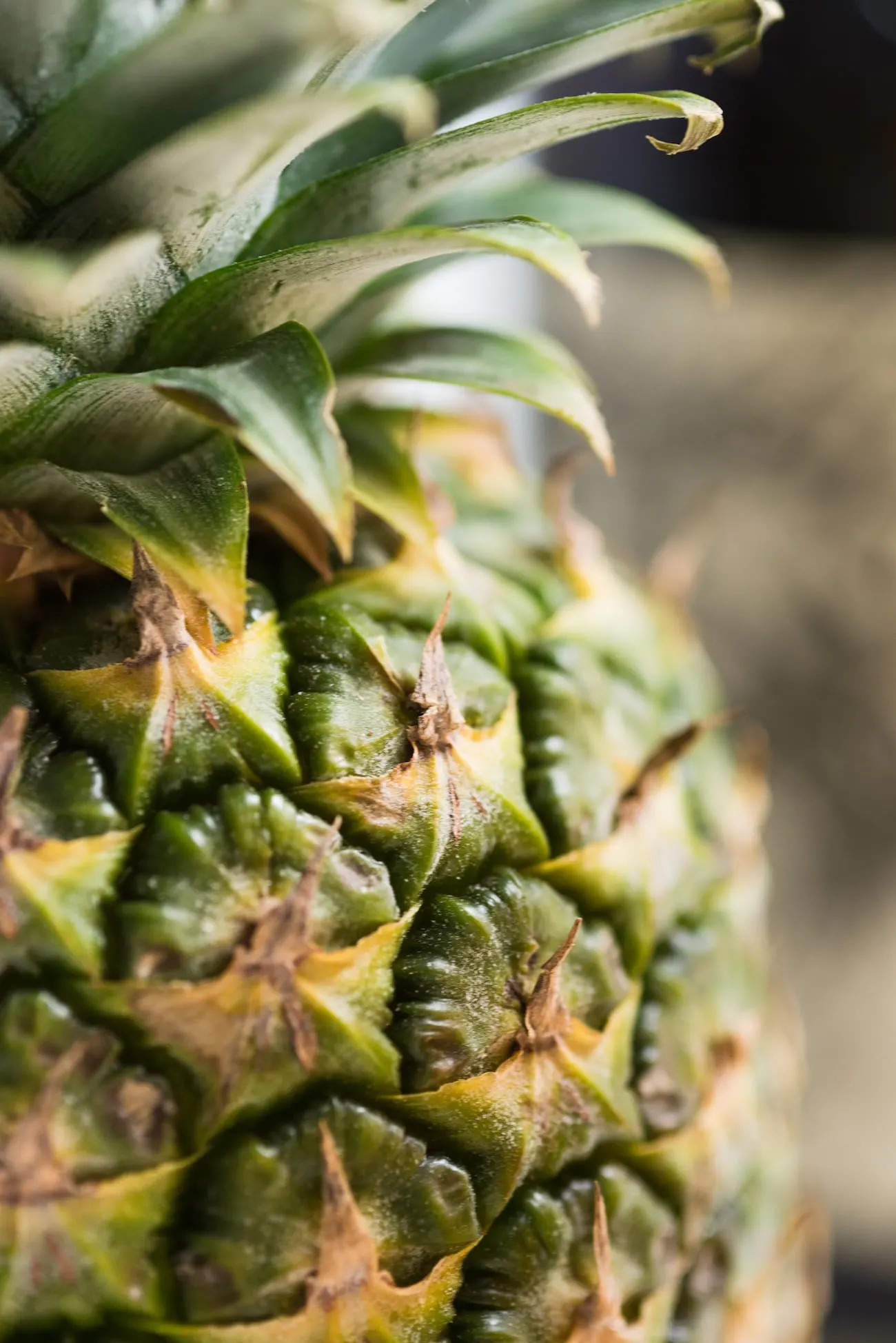 If you have silver rum already or want to have your mermaid water look a bit more blue, you can sub it here for the spiced rum if need be. That said, the spiced rum is really the right way to go. It has that rich, caramel flavor that is deeper and spicier and more Caribbean. You want all those things in a tropical cocktail, trust me.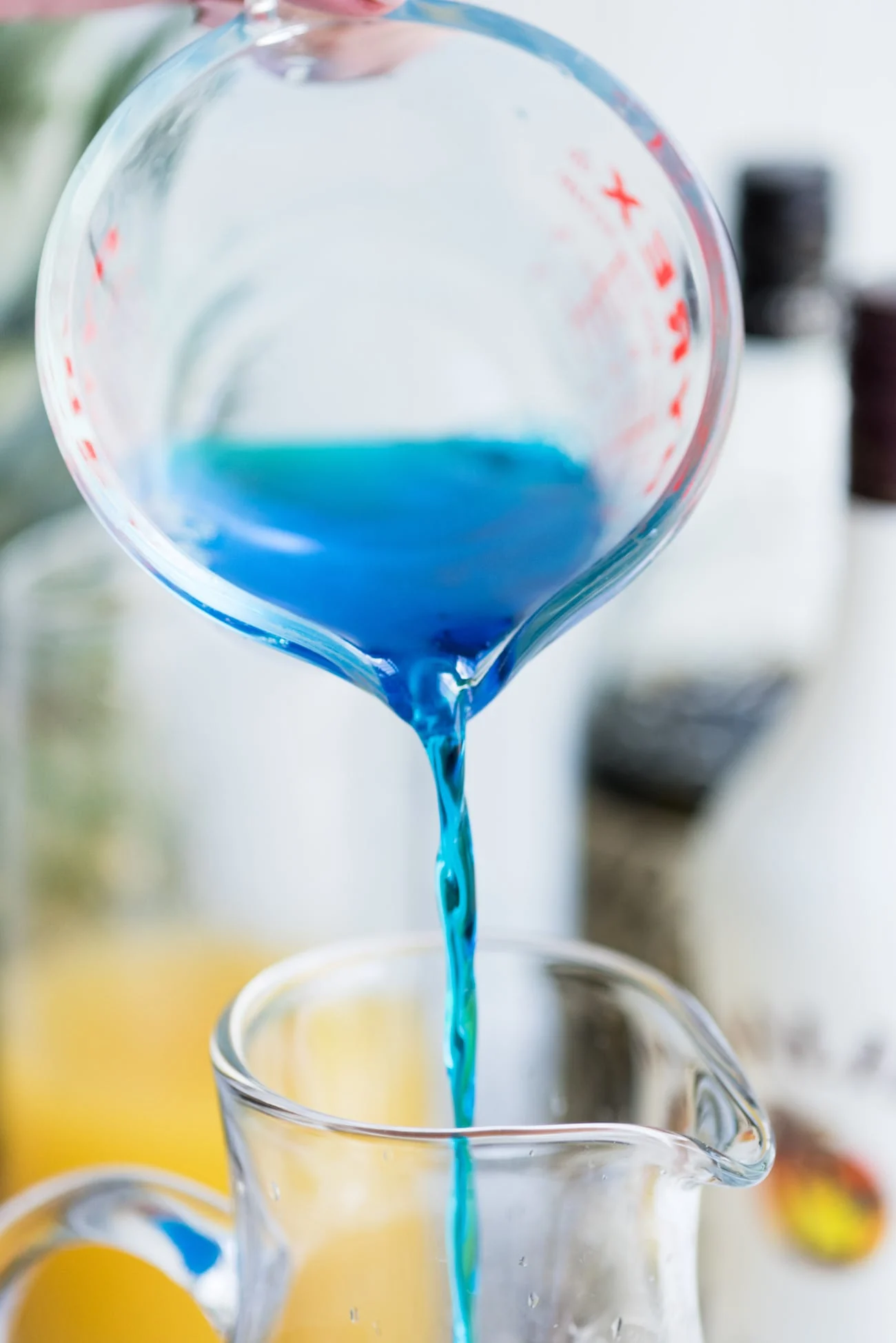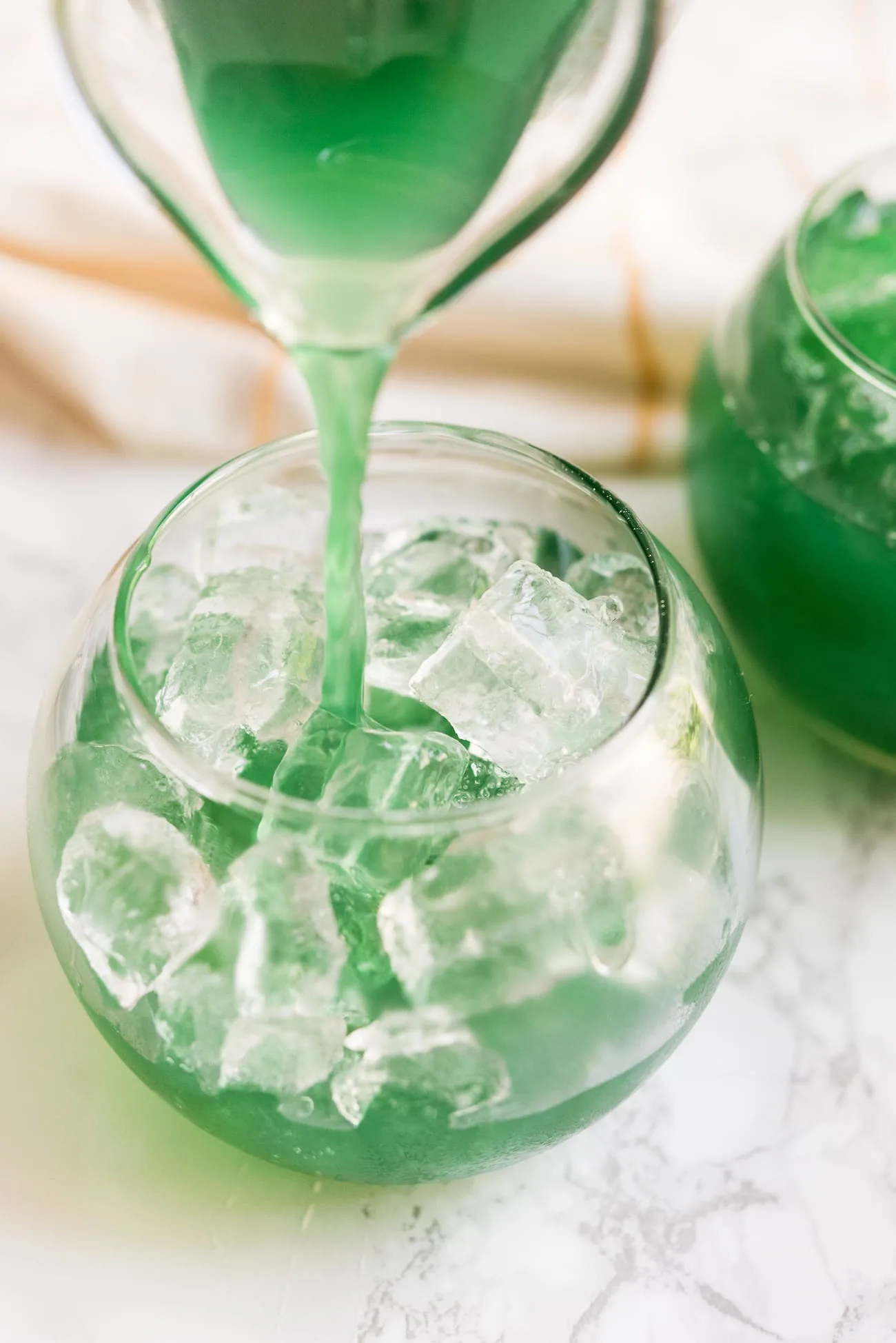 Make sure to fill your fish bowl with ice before pouring your mermaid water over top! A super cold drink is key when you're in or pretending to be in the tropics. Cute paper straws need also make an appearance since fish bowl drinks are generally too big to comfortably hold and sip. And besides, straws are just more fun.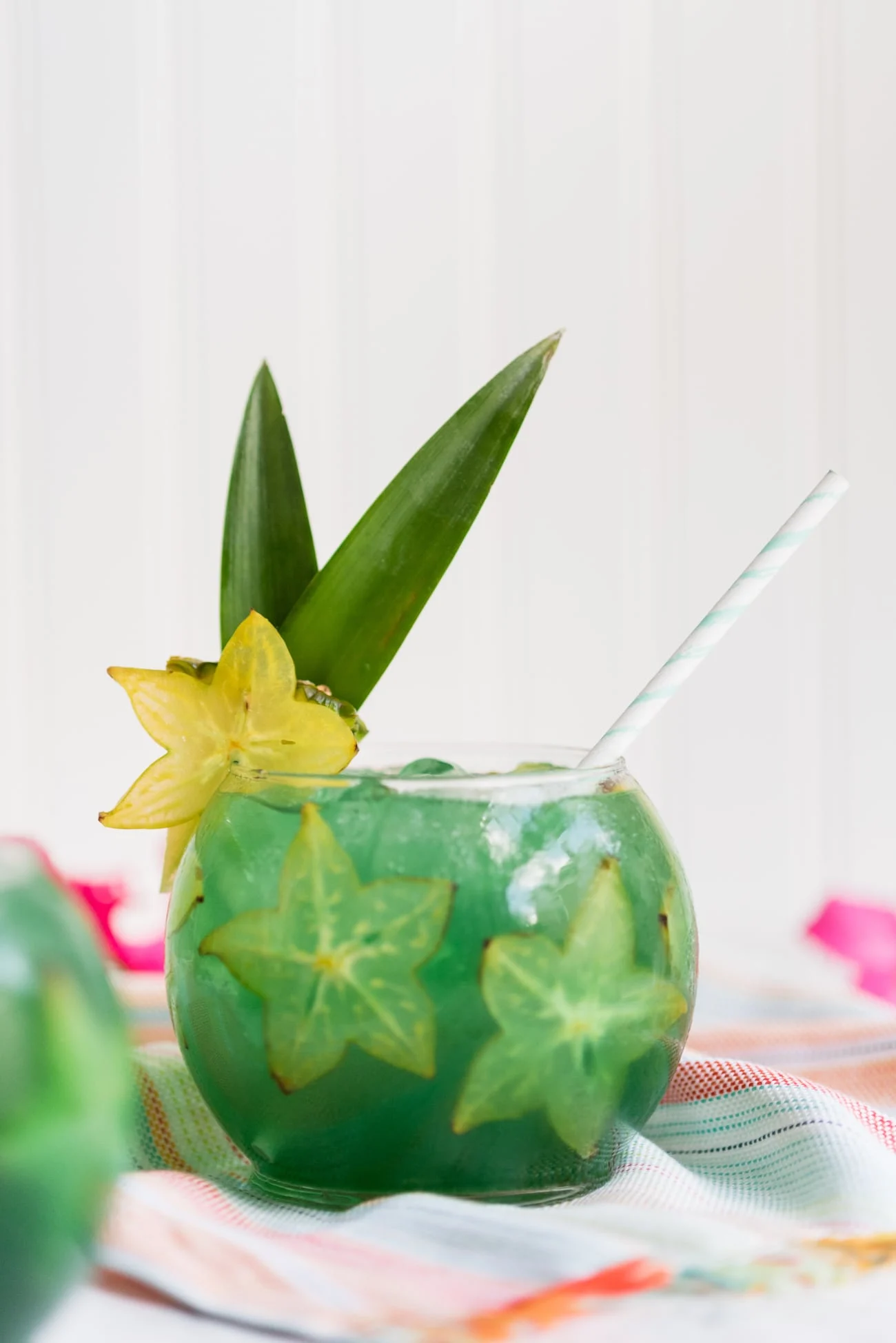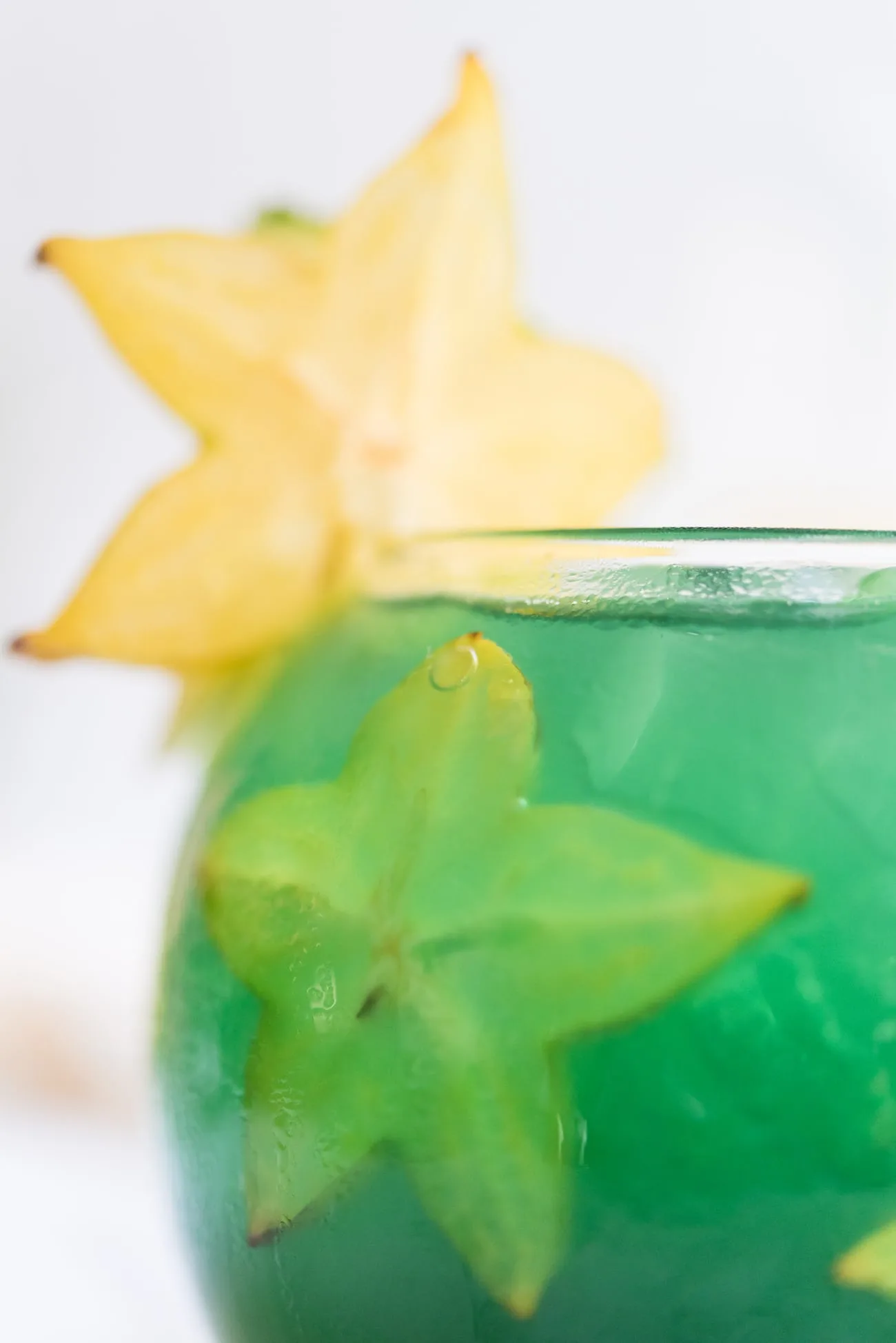 Sophisticated these drinks probably are not. Super tasty and fun? Absolutely they are! Make them for Friday night happy hour or a fun summer barbecue or to sip in the pool on a lazy Saturday afternoon. They're a vacation in a glass. Don't forget the sunscreen!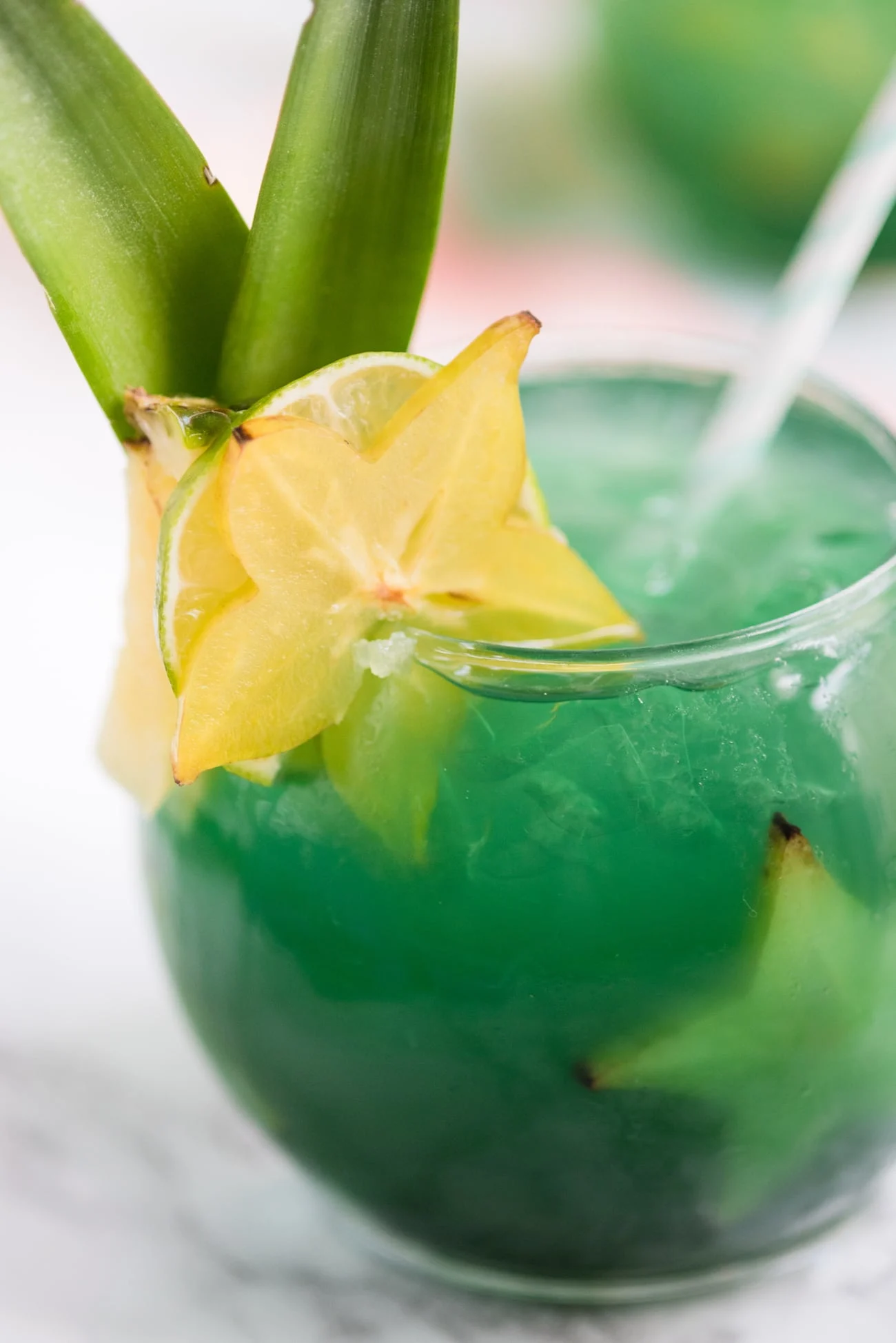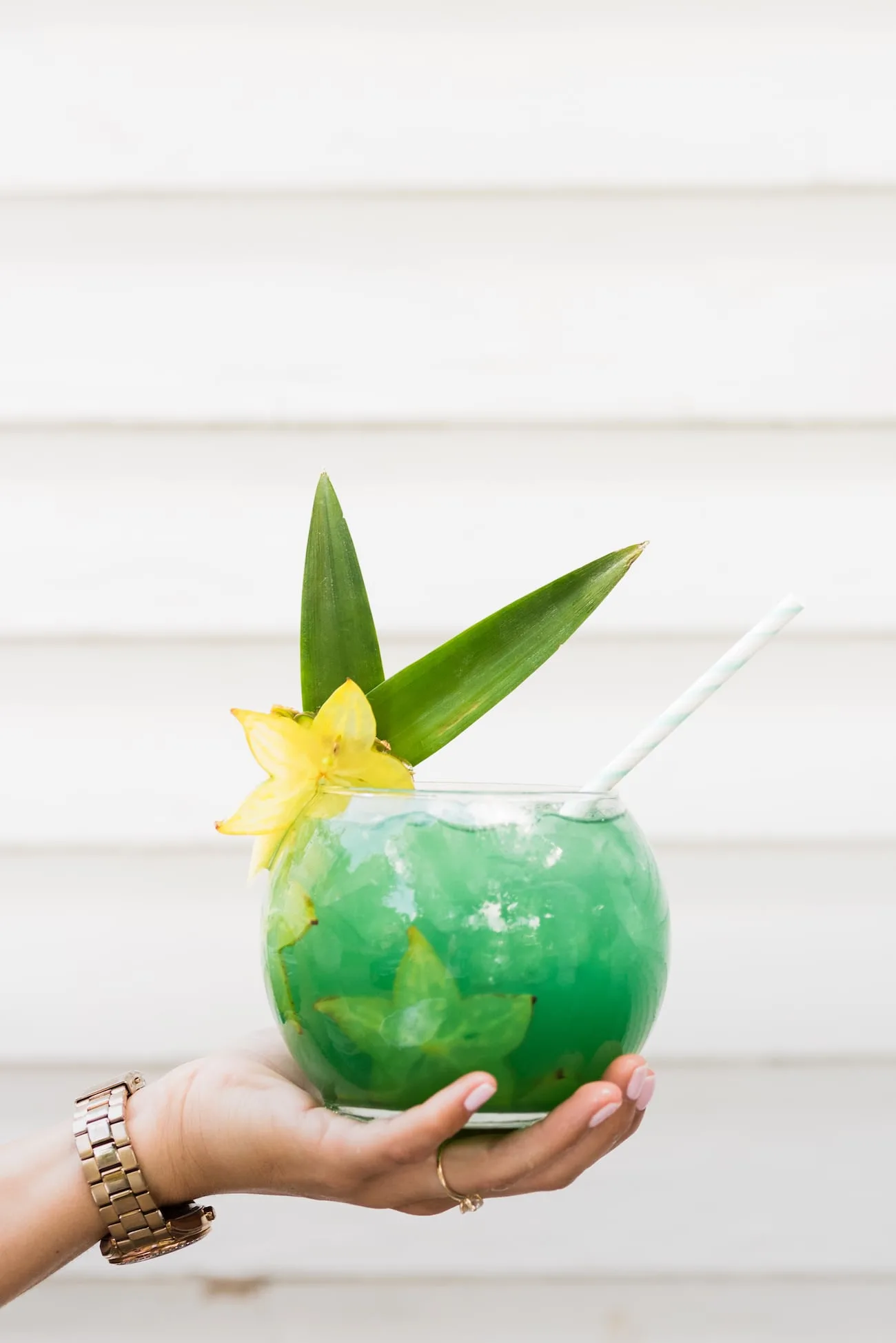 Mermaid Water Fish Bowl Drinks
Ingredients
1 cup spiced rum
1 cup coconut rum
2 cups pineapple juice
1 cup blue curaçao
½ cup lime juice
Starfruit slices
Lime slices
Pineapple slices
Pineapple fronds
Kiwi slices
Instructions
Add all ingredients to a large pitcher.
Stir well to combine.
Stick starfruit slices around the inside of a mini fish bowl. Fill to the top with ice.
Pour over ice
To garnish, skewer pineapple fronds, and one slice each of lime, pineapple, kiwi and starfruit and place along the rim of the fish bowl.
[Art direction + recipe by Cyd Converse | Photos by Alice G. Patterson.]
Our Best Summer Cocktails
Try these refreshing and festive cocktails - these are some of our best summer cocktail recipes!