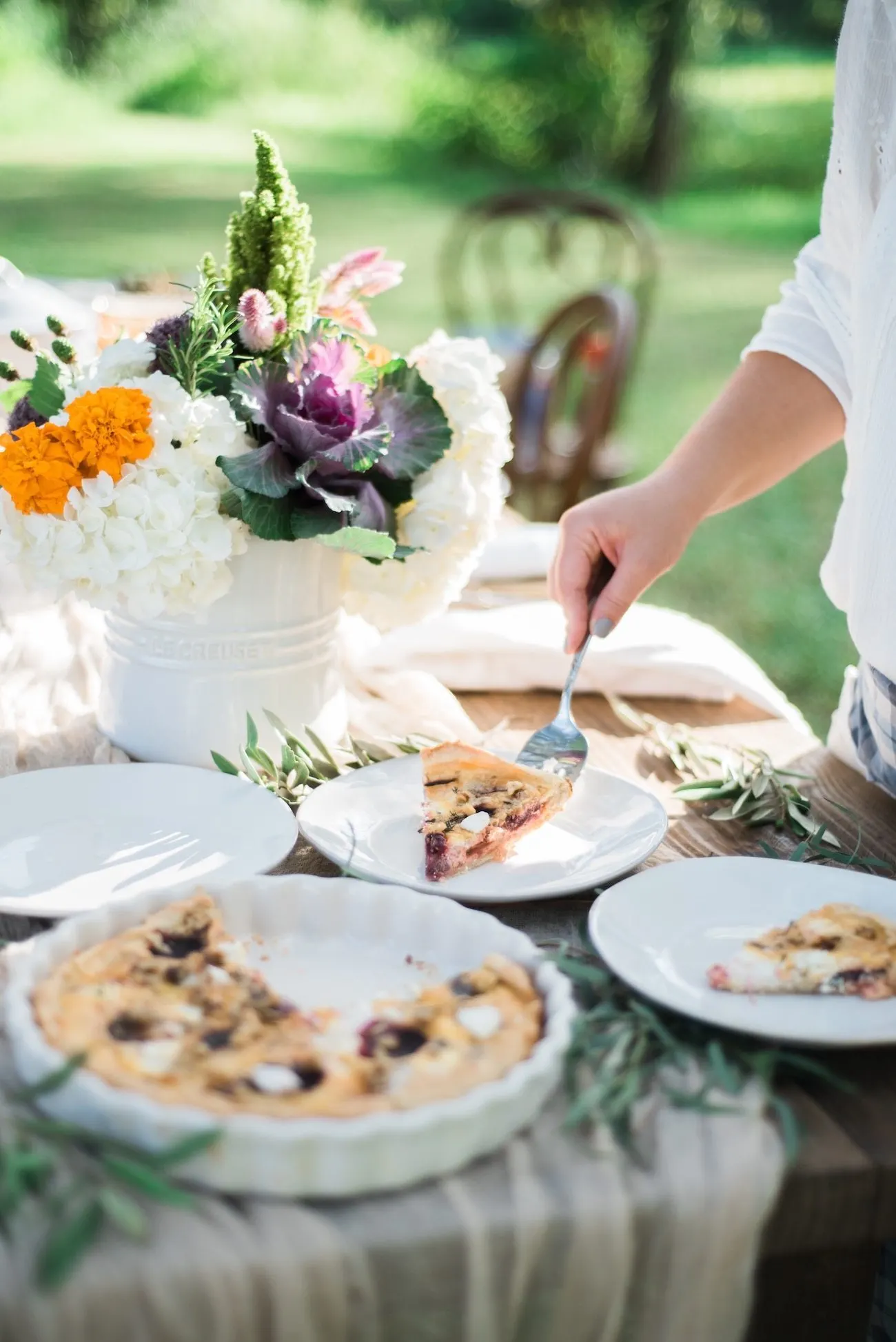 I sincerely love when I get to show off the parties that you guys are throwing and styling and sharing with your friends and family. I also sincerely love dining al fresco, whether it be a fairly formal meal or a simple breakfast with coffee. This garden to table fall dinner party is so many of my dreams come true. Pulled together by Becky of Daly Digs and beautifully captured by Kera Photography, it features a food-centric vibe that's completely what my life is all about. The menu was loaded with fresh fall produce like beets, acorn squash and collard greens, all served family style in simple white crocks and on classic white serving pieces. (You guys know that I love white serving pieces since it's so easy to mix and match!) A gorgeous gauze table runner and the prettiest floral centerpiece of hydrangeas with cabbage, rosemary, blackberries and olive branches take the show, while everything else is really just simple. White dinnerware, a touch of metallic gold, a bit of greenery here and there. And food, glorious food!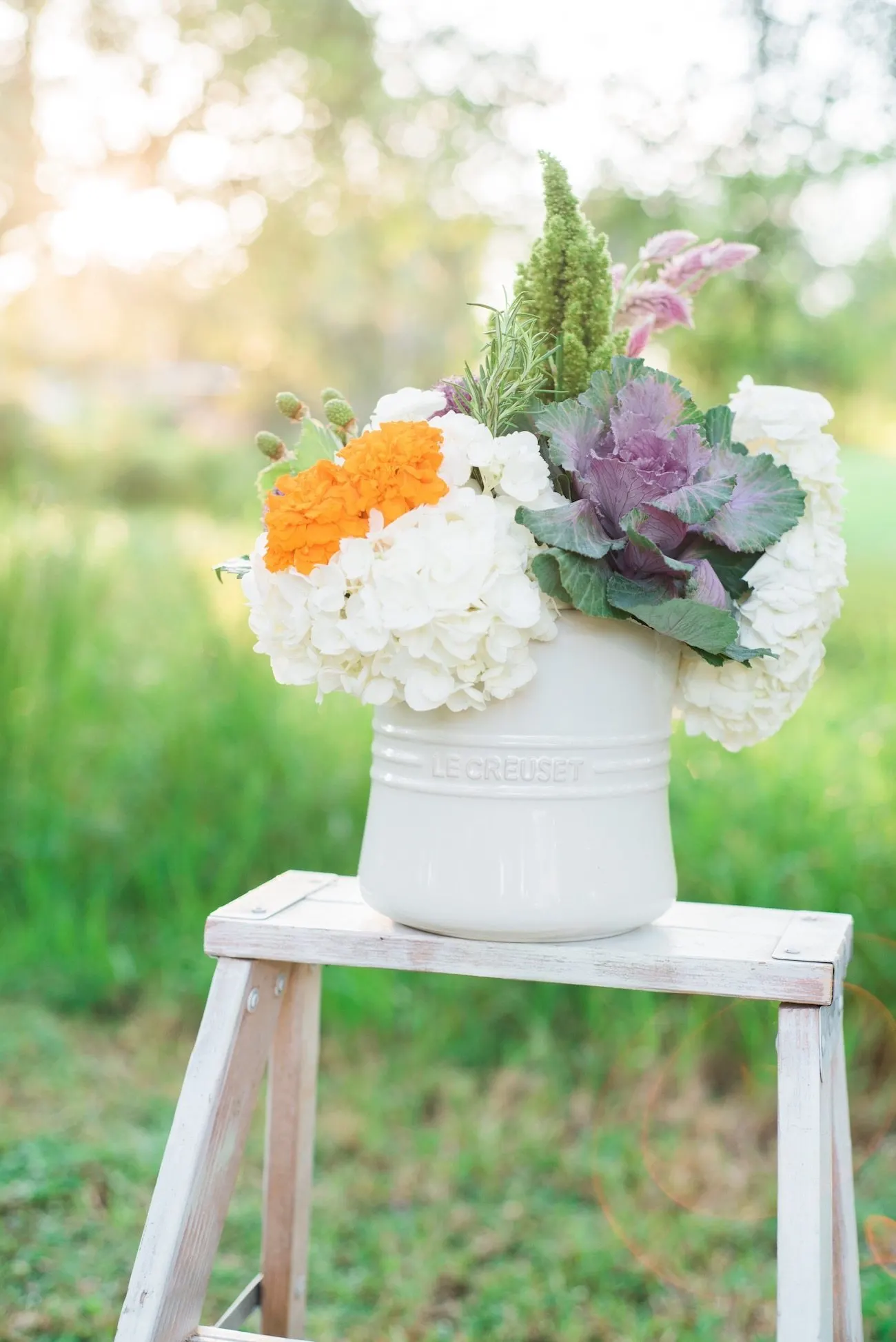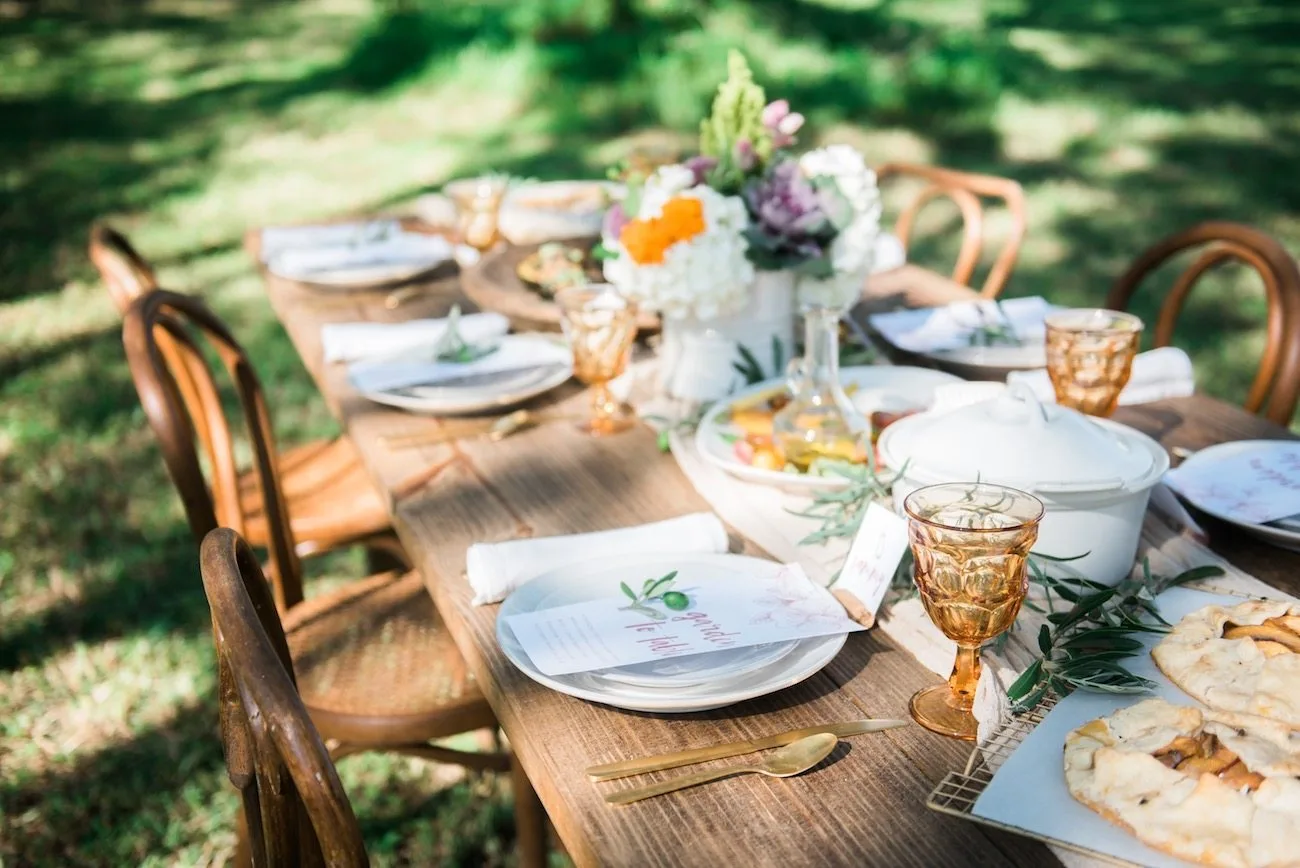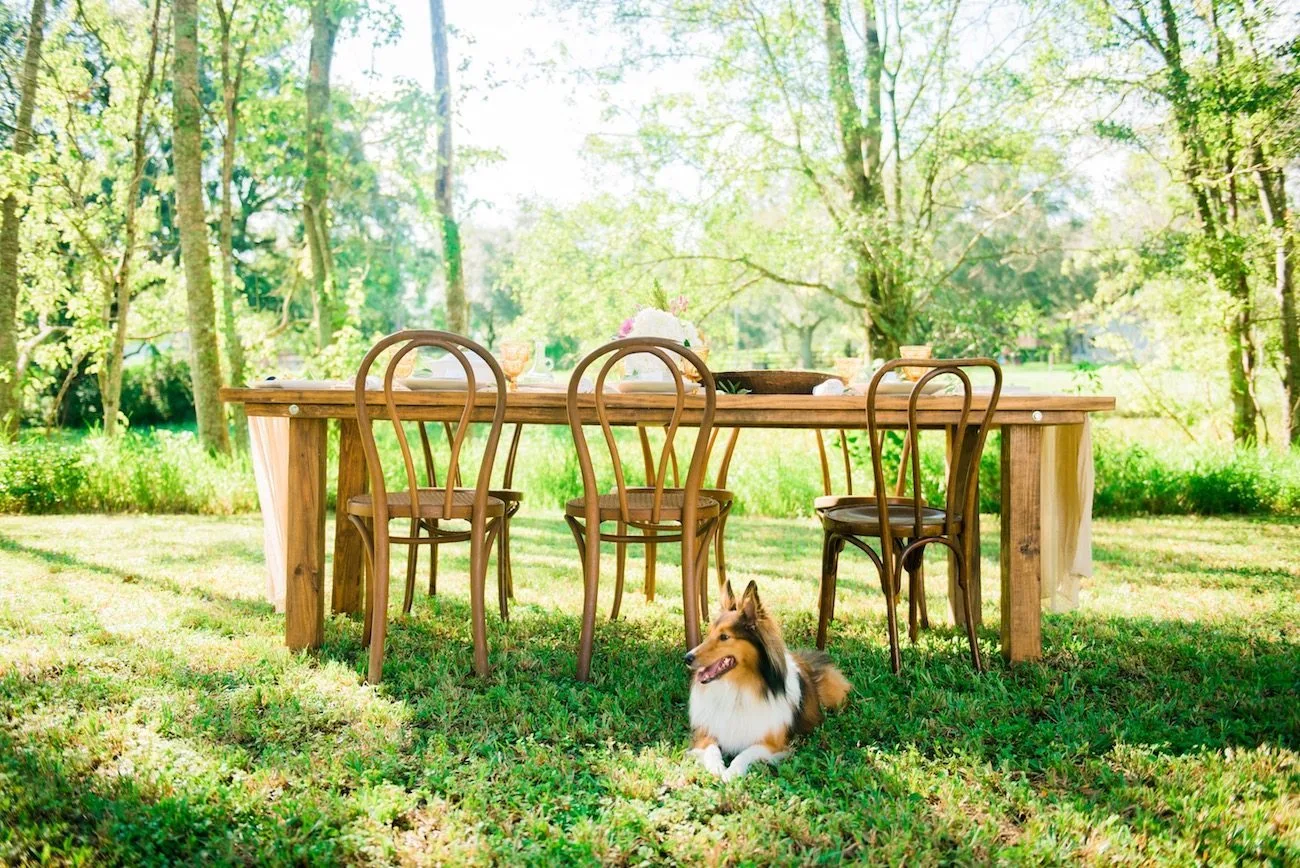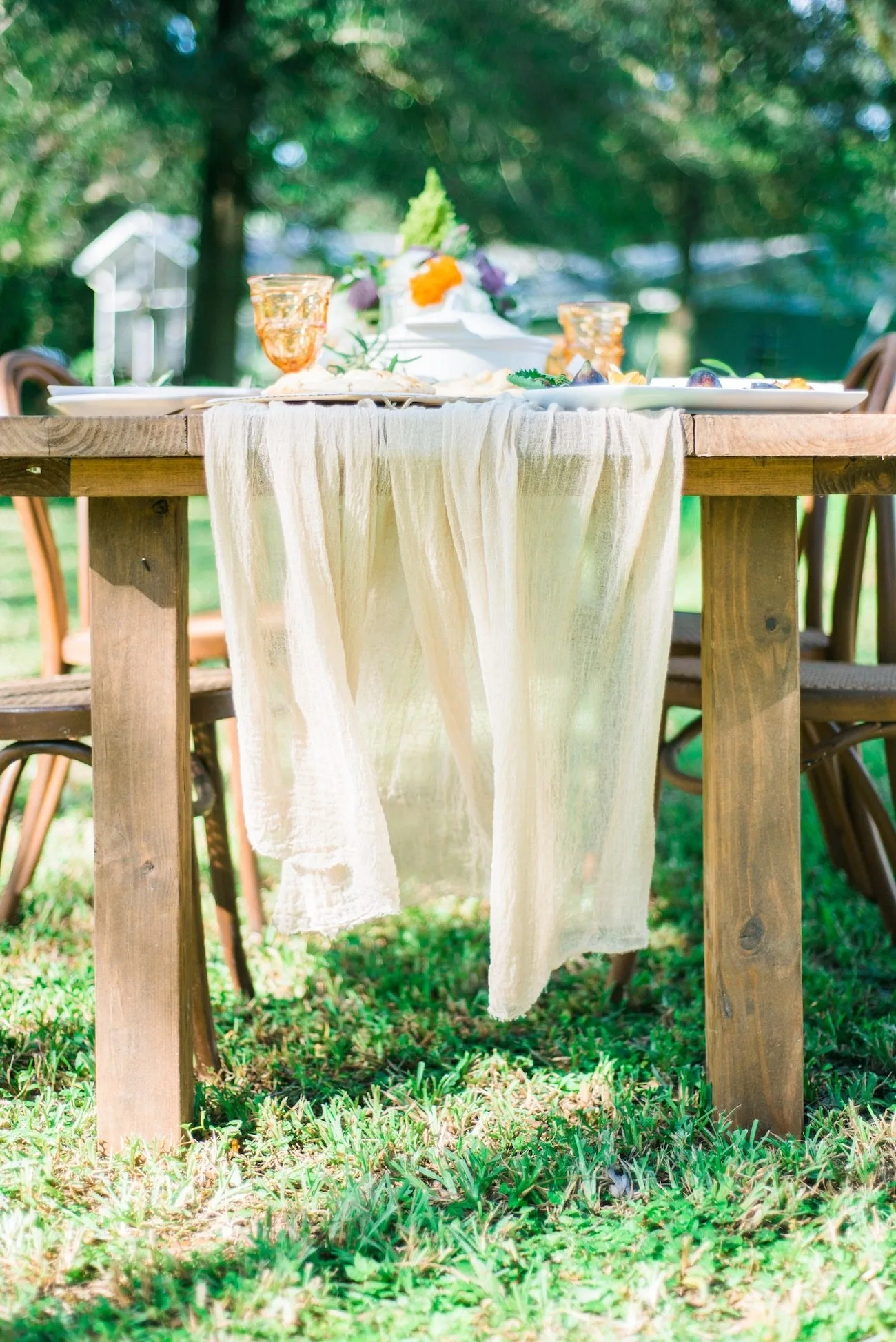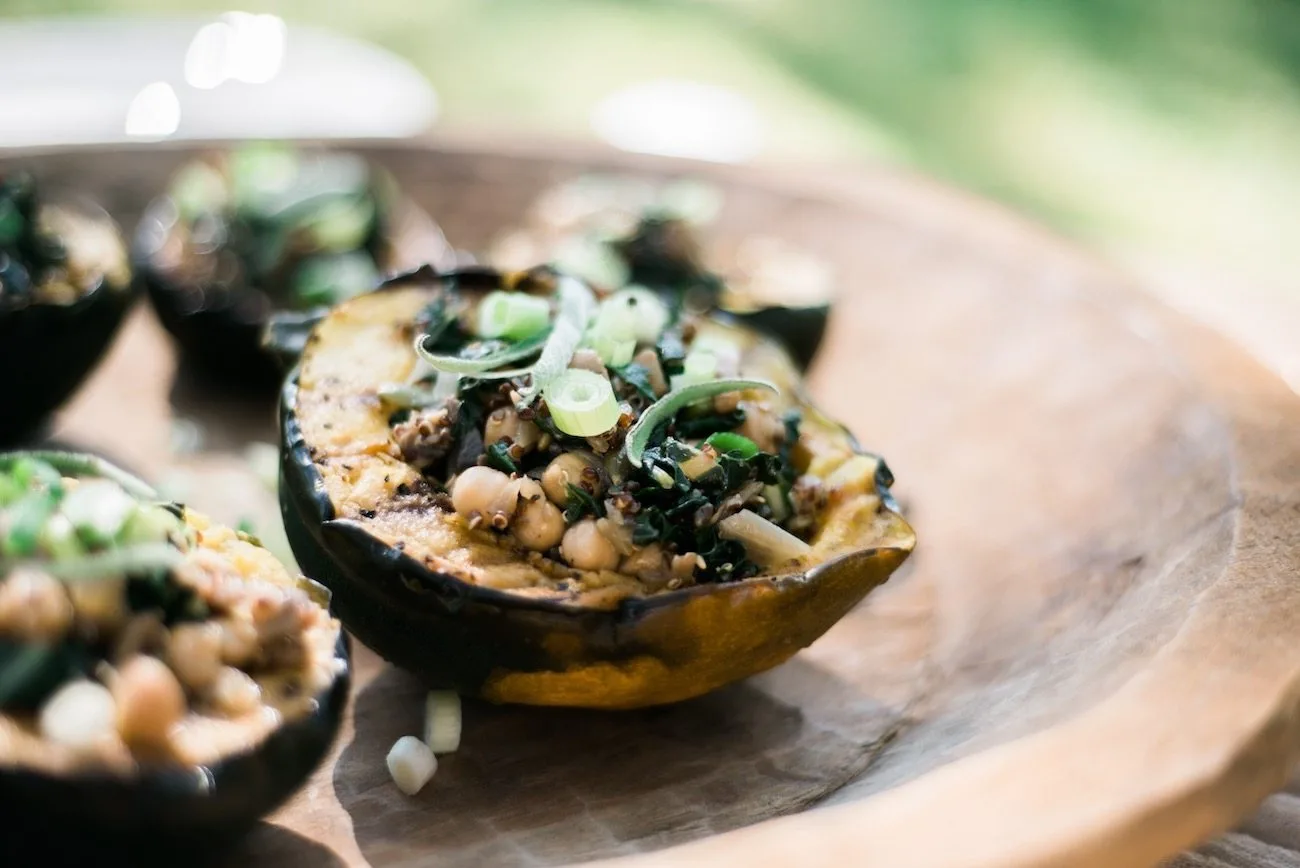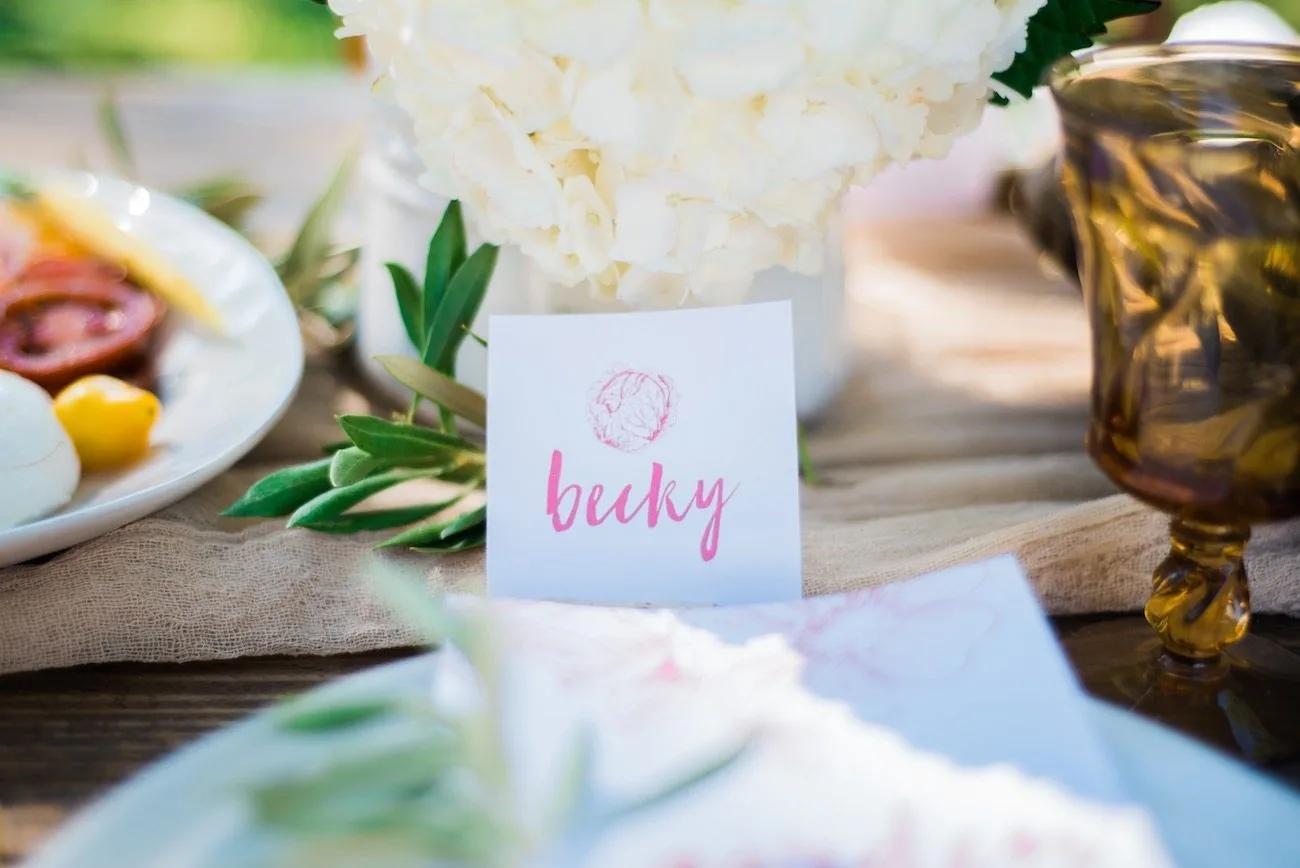 While the amber glassware and gold flatware really make this spread a show stopper, trust me when I say this can be as simple as covering your picnic table in amazing food served up casually but beautifully on an assortment of platters. Or, steal your dining room table and move it outdoors for the evening! Work with what you've got. I promise you the festive feeling both you and your guests feel all evening will be worth the effort of moving a table. Mix up a great cocktail, finish everything off with a killer dessert (like the galette recipe featured here) and your guests are going to feel like the Queen of England.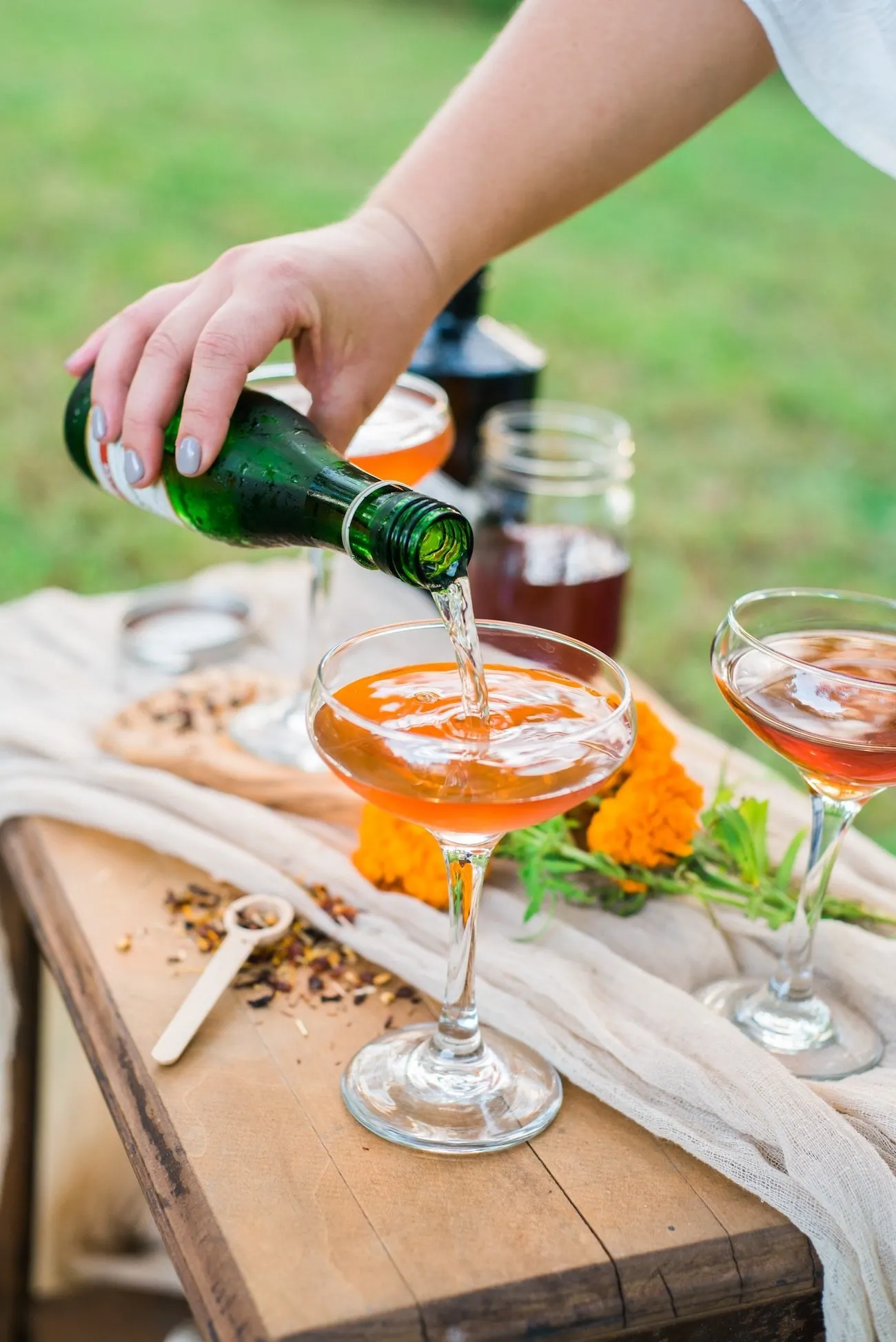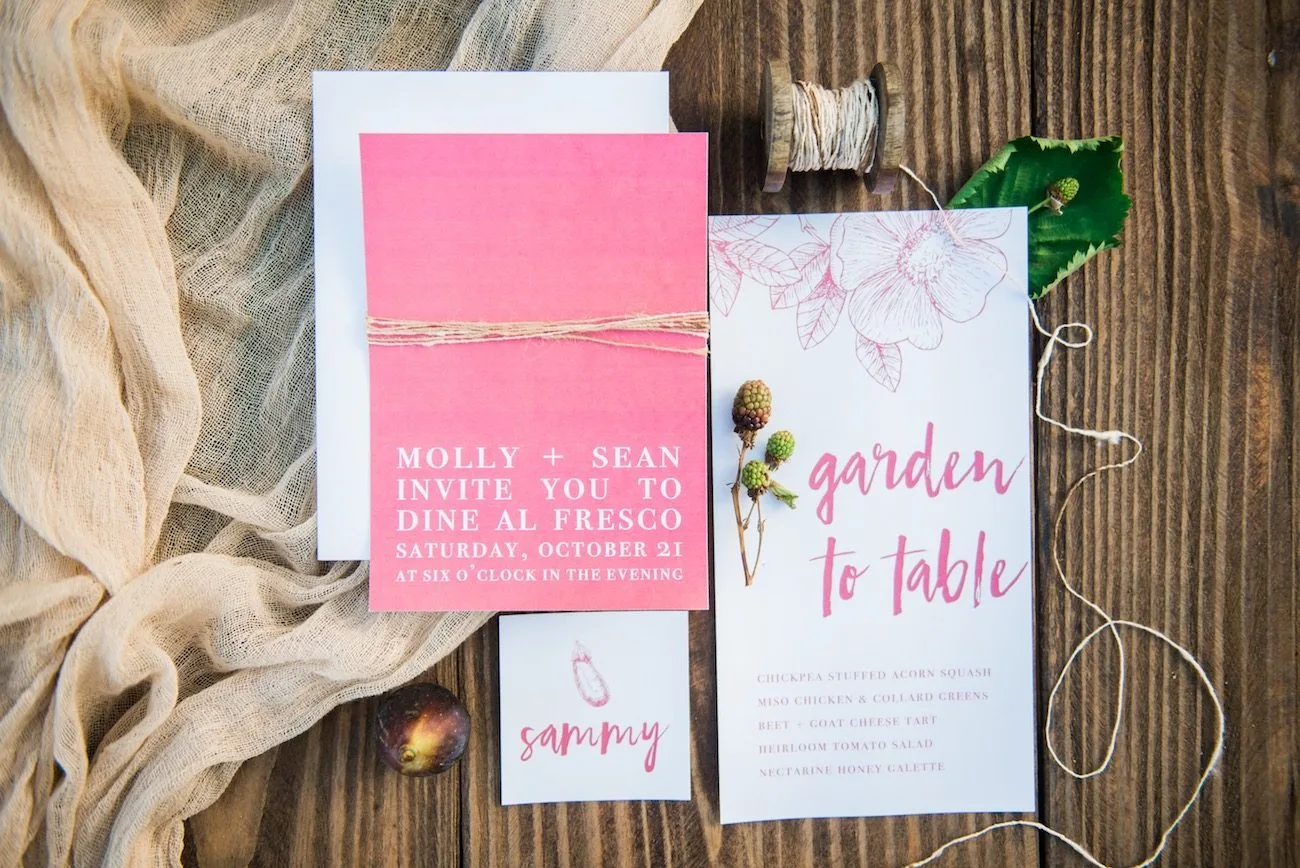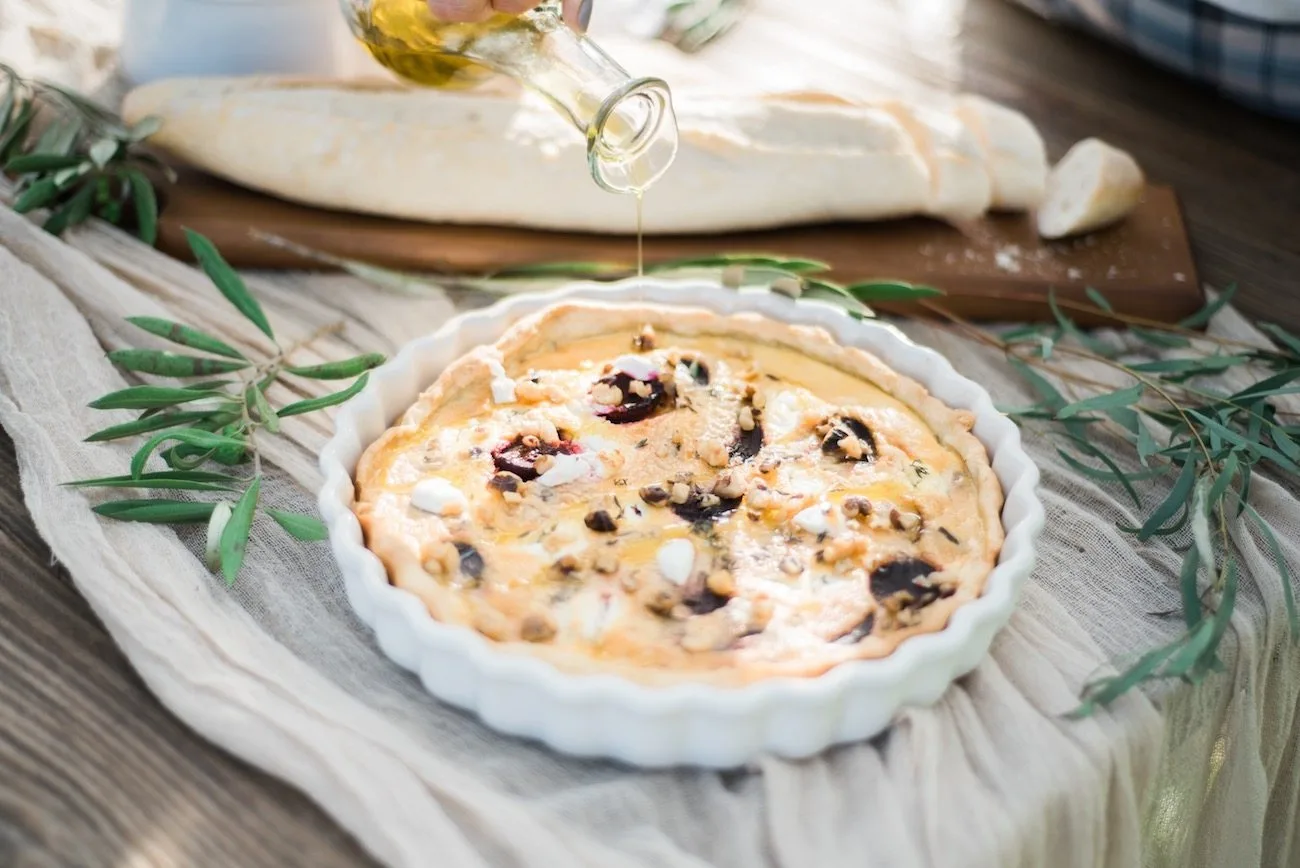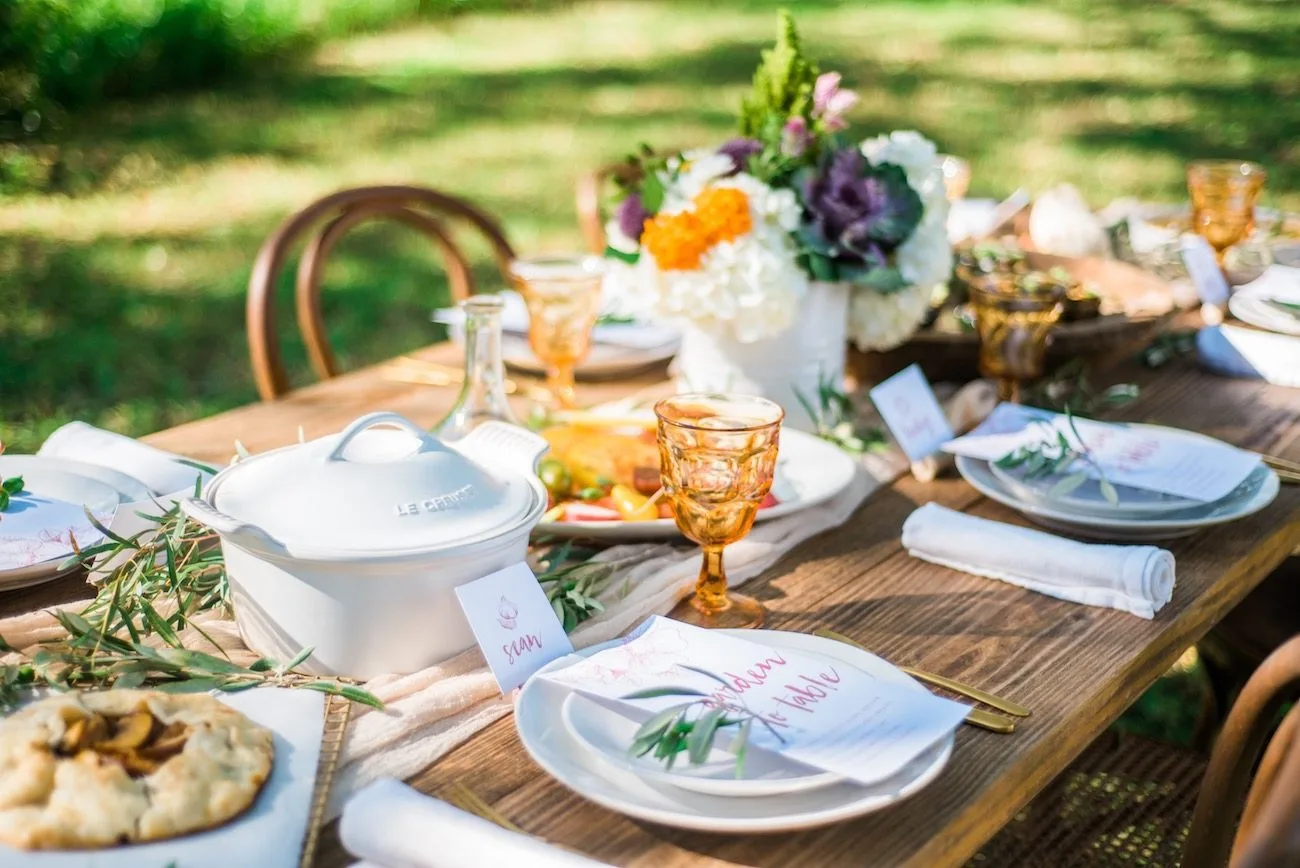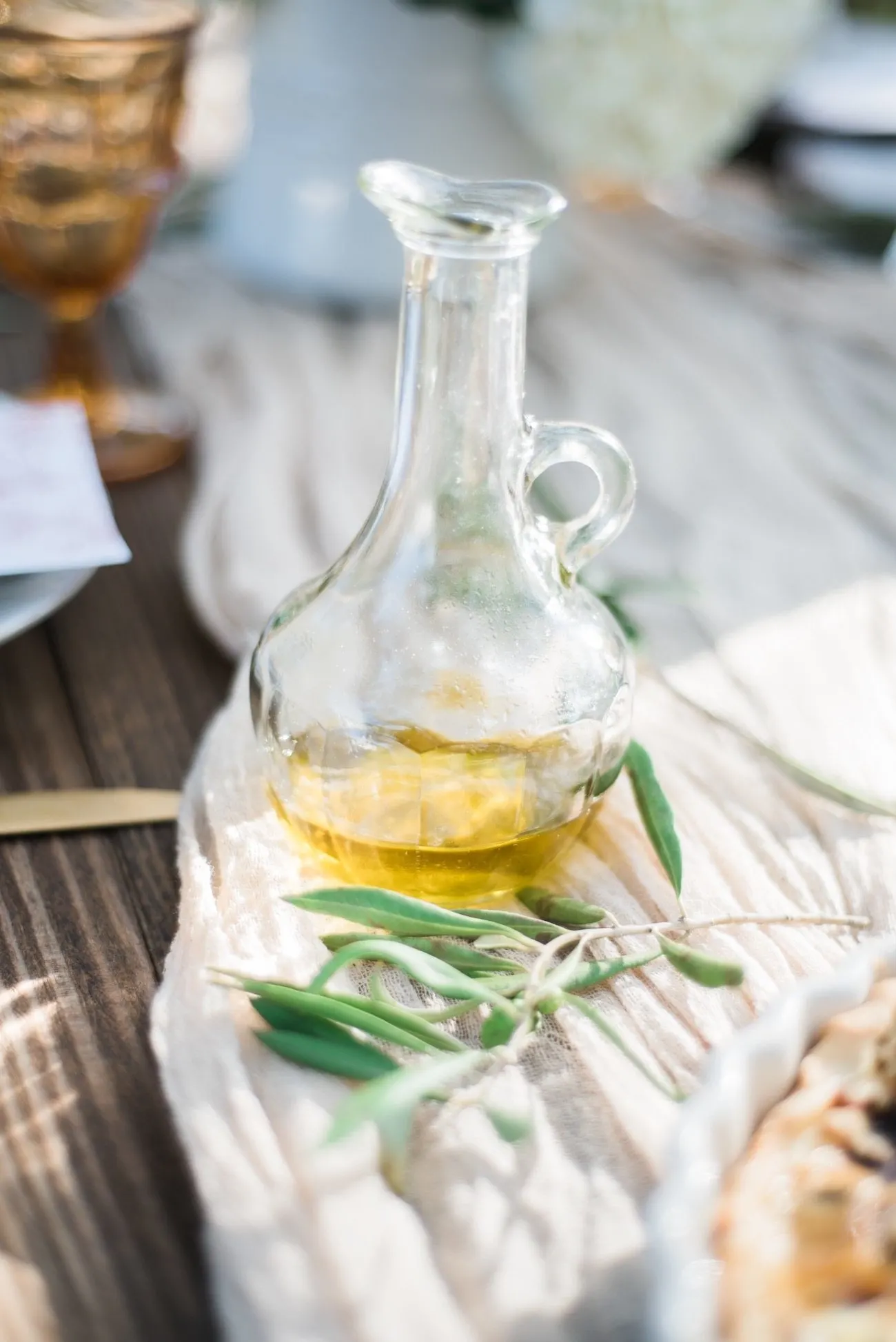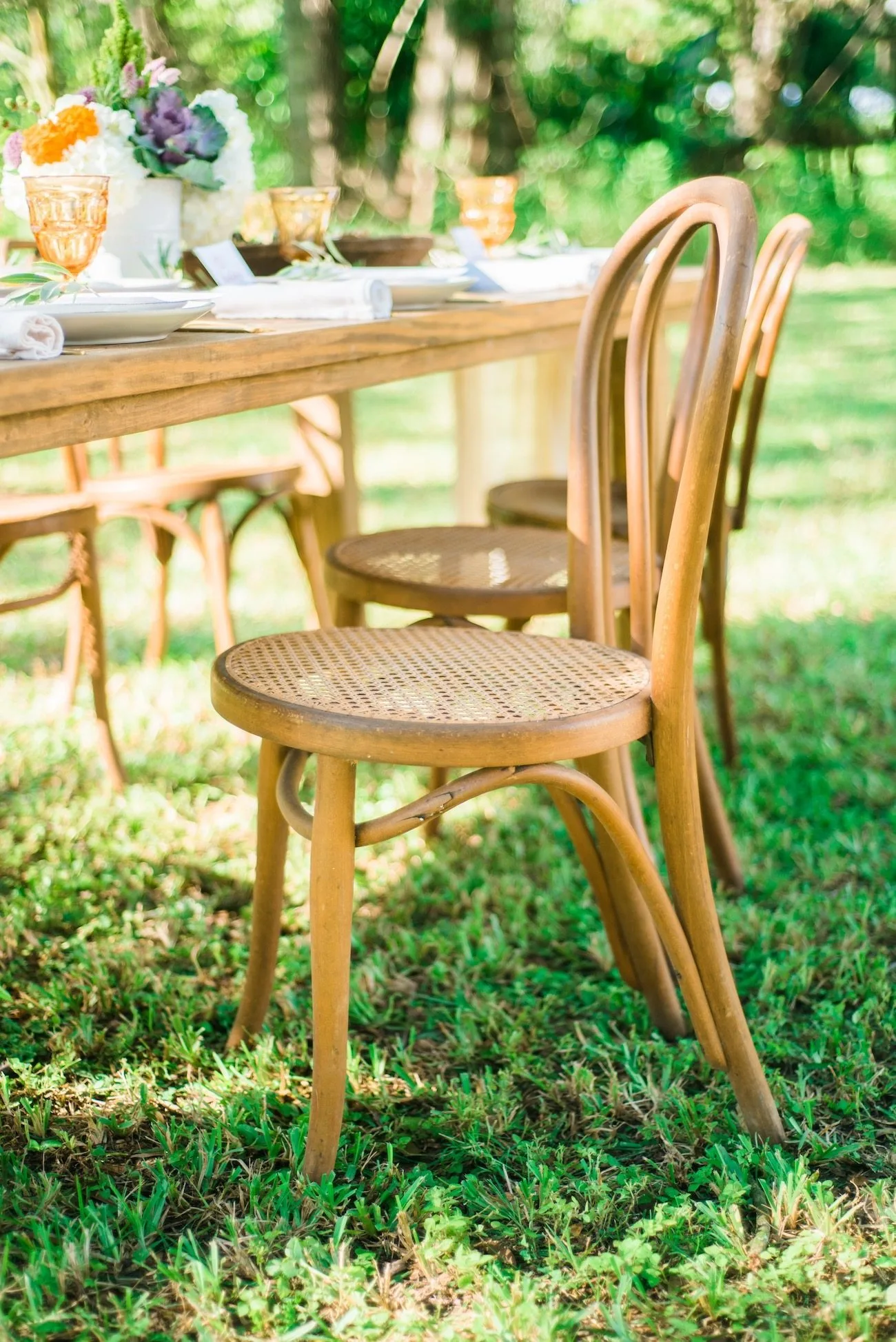 A huge thanks to Becky at Daly Digs for sharing with me! It has me totally inspired to host a party. Which, we basically do every weekend. And, we do have a wedding coming up in our backyard in just under two weeks (!!!) so I guess I've got that part covered. But hopefully it inspires you to invite some friends over for a killer fall dinner party, too. Or at least to make a seriously delicious galette.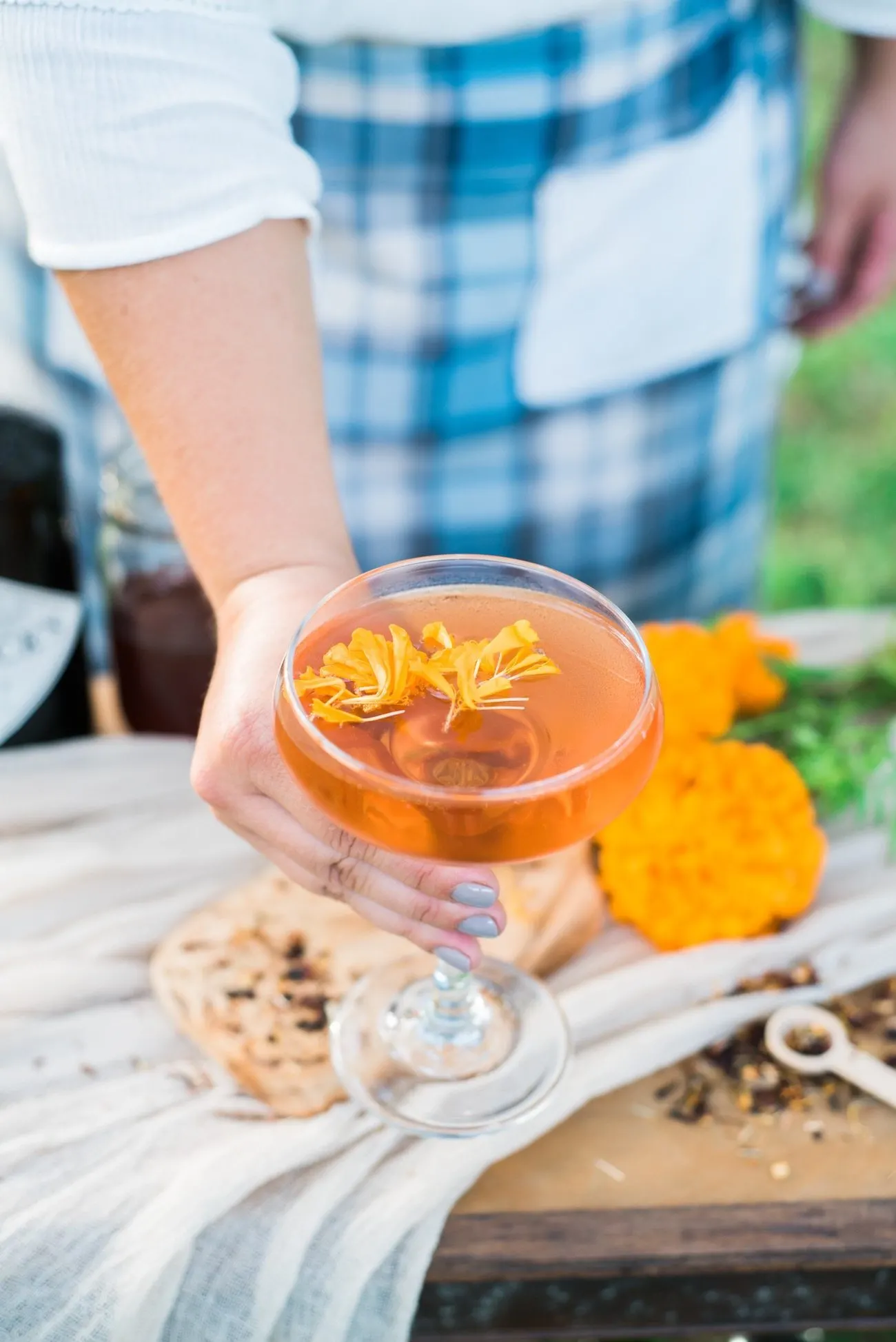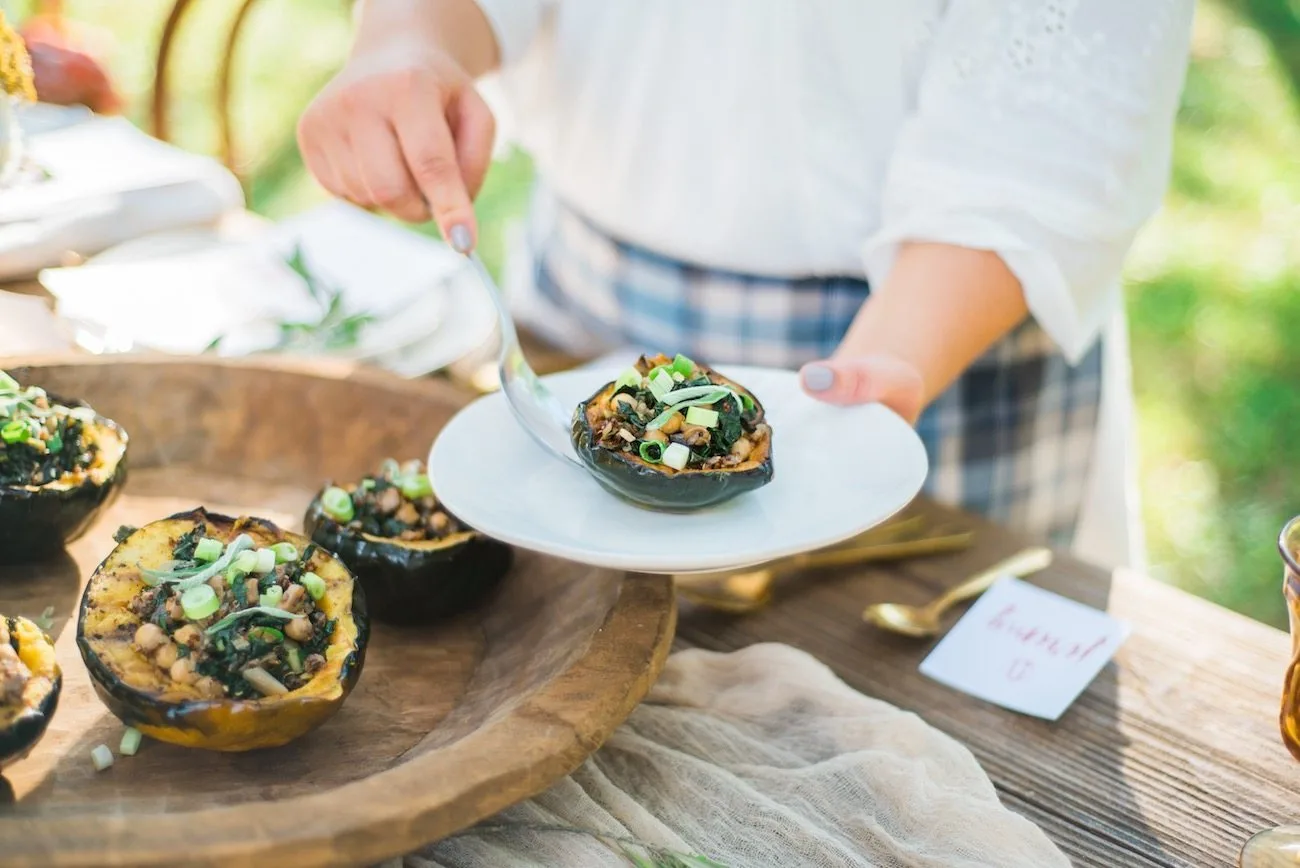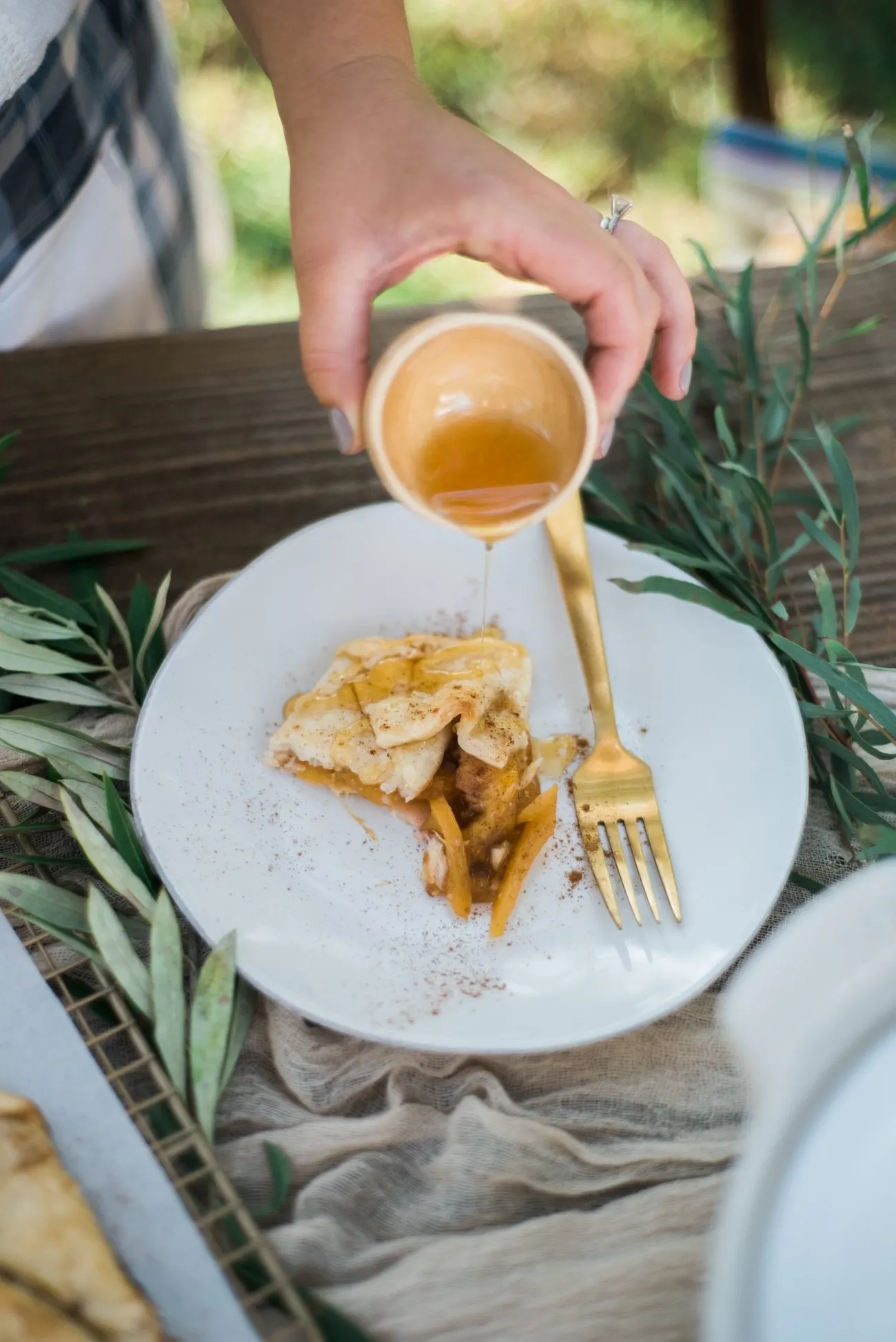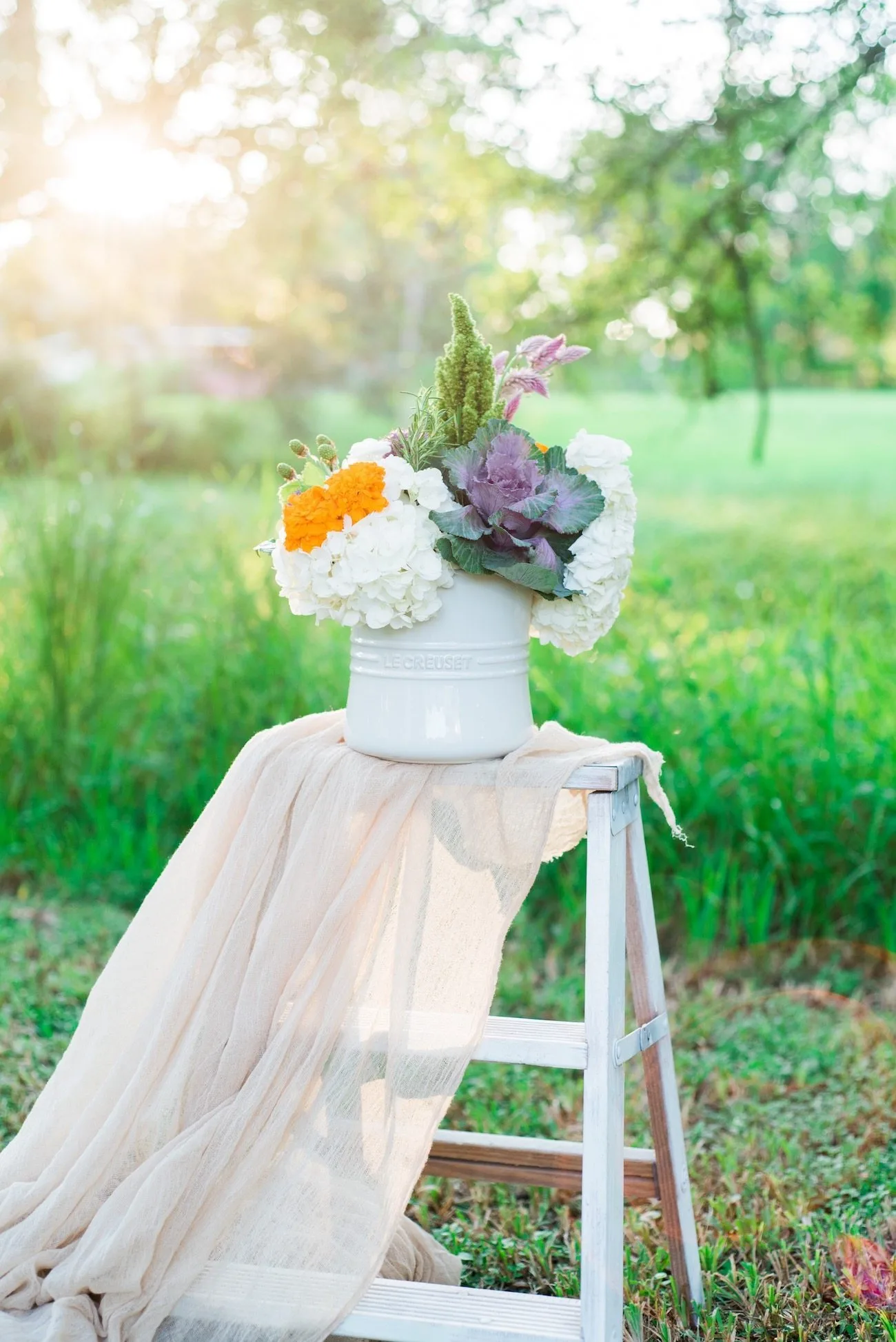 Vendors –
Concept + Styling by Daly Digs (Instagram) | Photography by Kera Photography (Instagram) | Floral design by Florist Fire (Instagram) | Stationery by Weekend Creative Co. | Dinnerware from Crate & Barrel | Table runner by Silk & Willow (Instagram) | Galette recipe by Lito Supply Co. (Instagram) | Cookware by Le Creuset