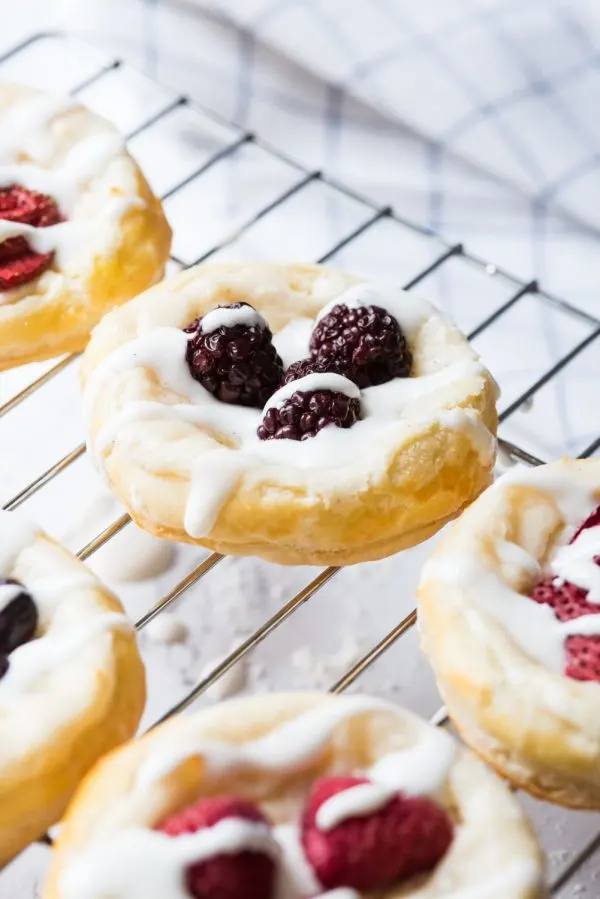 Happy Monday, friends! I'm working on getting back in the saddle following a little spring break adventure over the second half of last week. There's a really funny story there about a toddler who refused to sleep and cried for seven hours in a car only to then hate living in a hotel, but we're going to save that one until I've recovered a bit more. Ha! In the meantime, let's talk about these breakfast pastries. Because it's Monday and by Monday I'm already thinking about weekend brunch. And because in a couple weeks it's Mother's Day and moms love breakfast in bed, and brunch with pastries and champagne, and all those things whereby these pastries would be appropriate. Also, these are pretty darn simple to make, because nobody has time for complicated, am I right?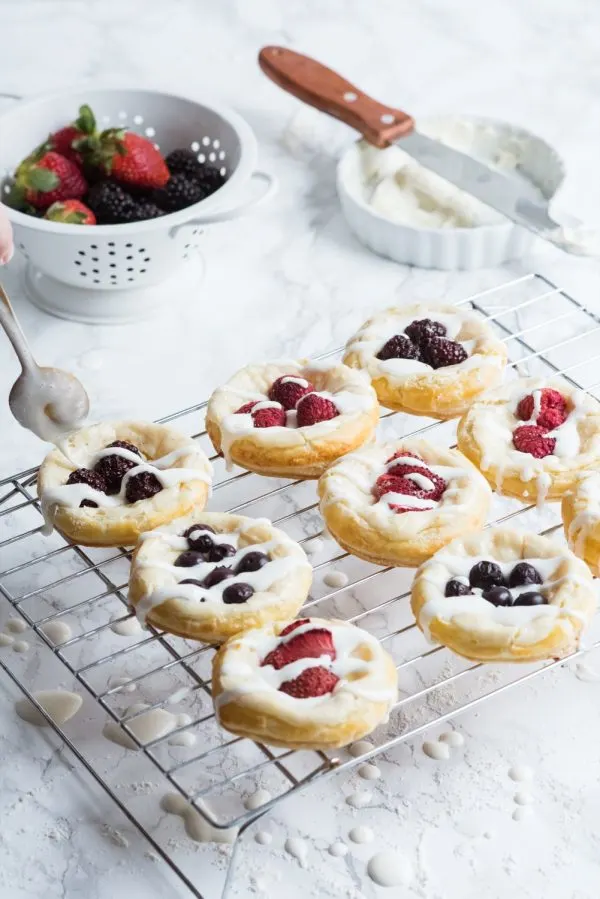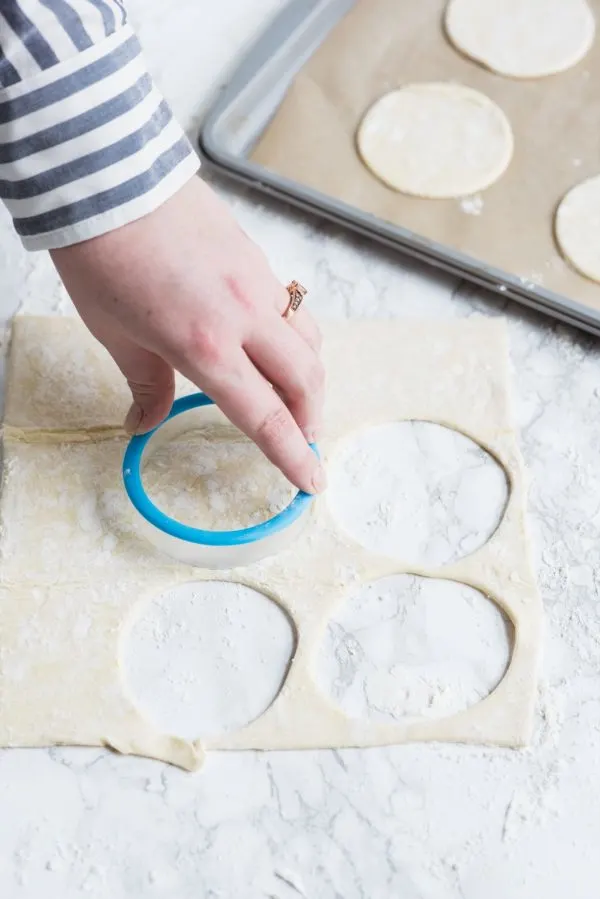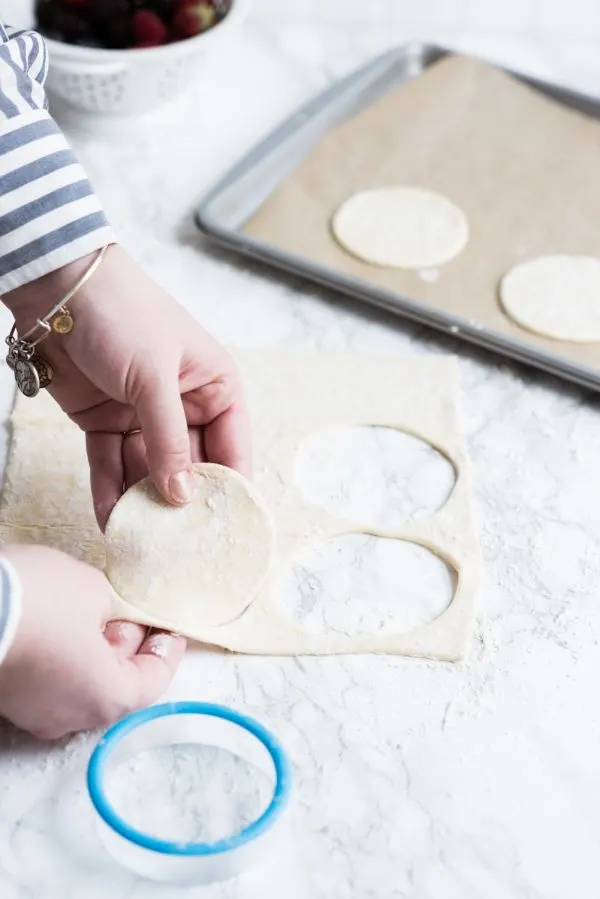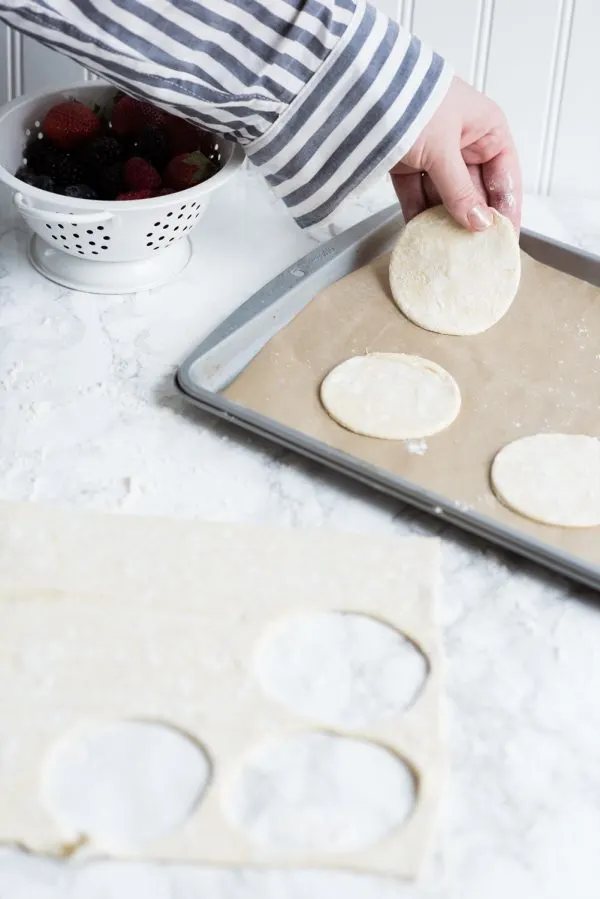 I personally think these pastries are best served fresh. They can be prepped and ready to eat in no more than 30 – 40 minutes, but a solid half of that is cooking time. We're working with frozen puff pastry here, so you'll need to plan enough in advance to be sure your puff pastry has had a chance to thaw. Otherwise, the process here is entirely simple. Cut circles, prick them with a fork, spread sweetened lemony cream cheese on top, add berries and bake. Give or take.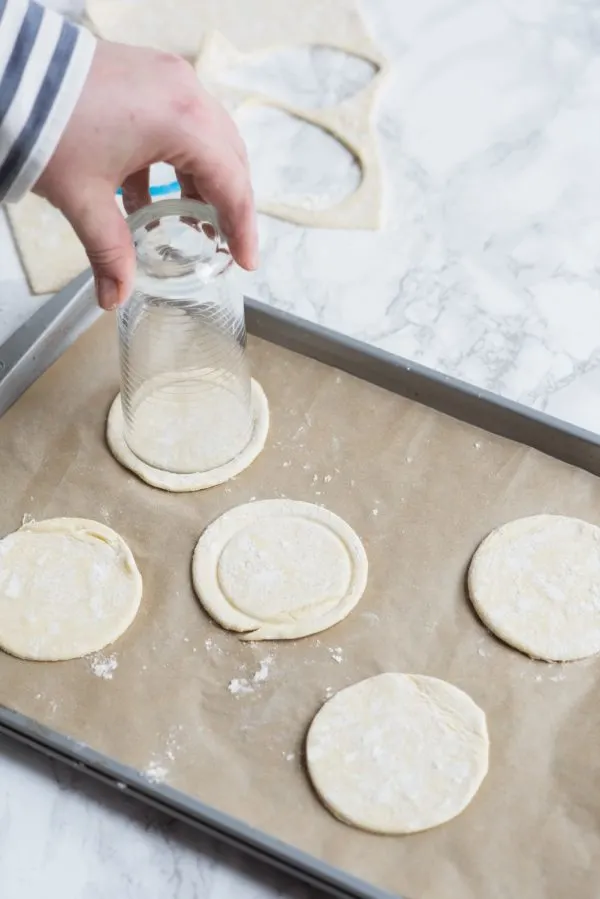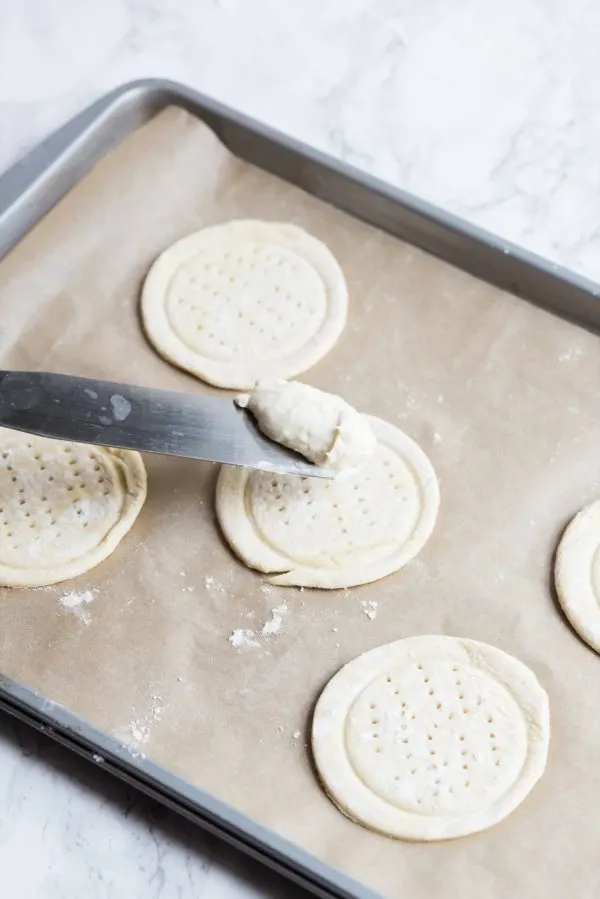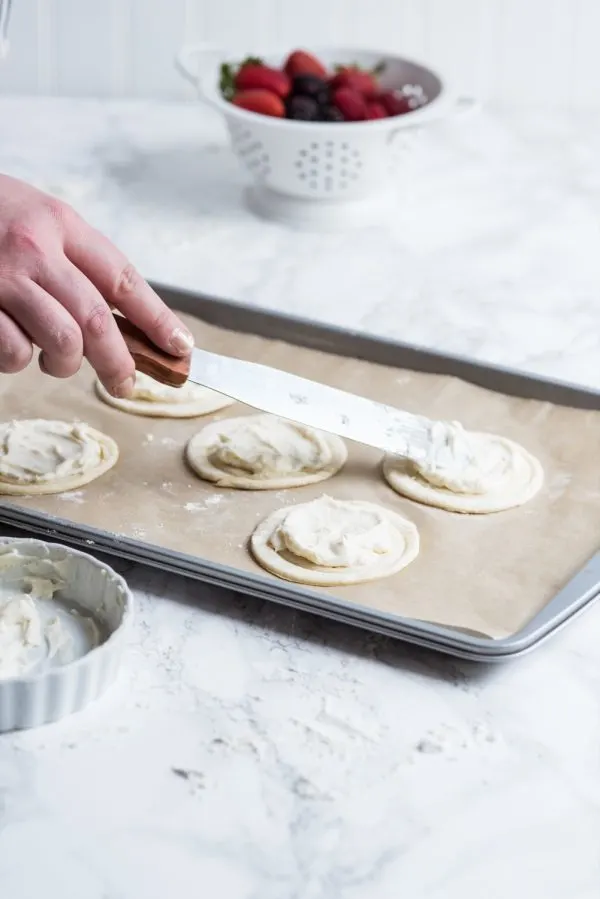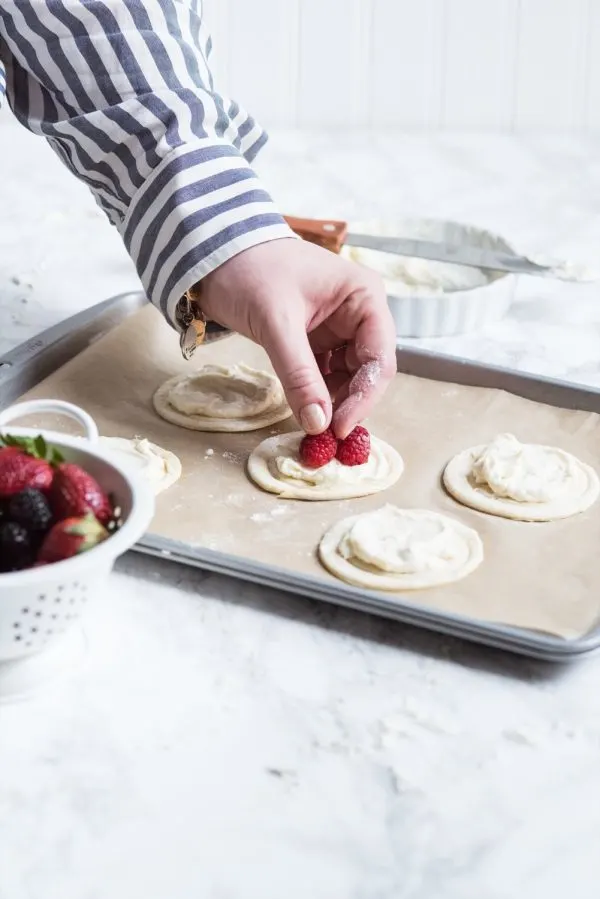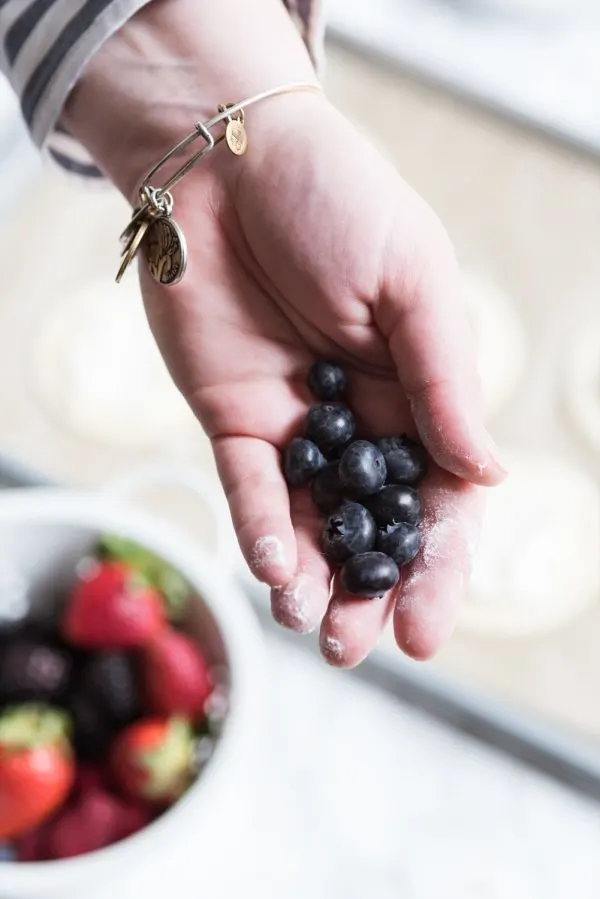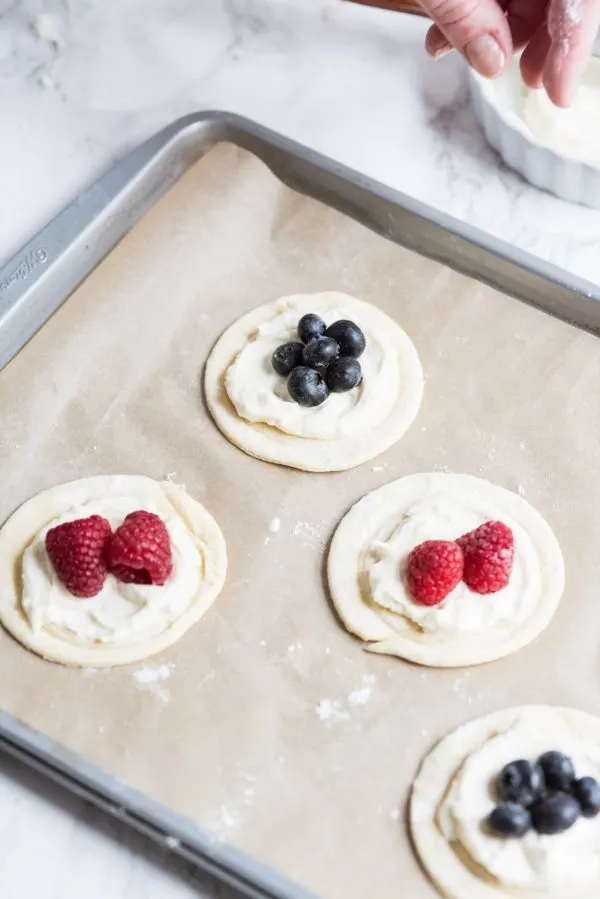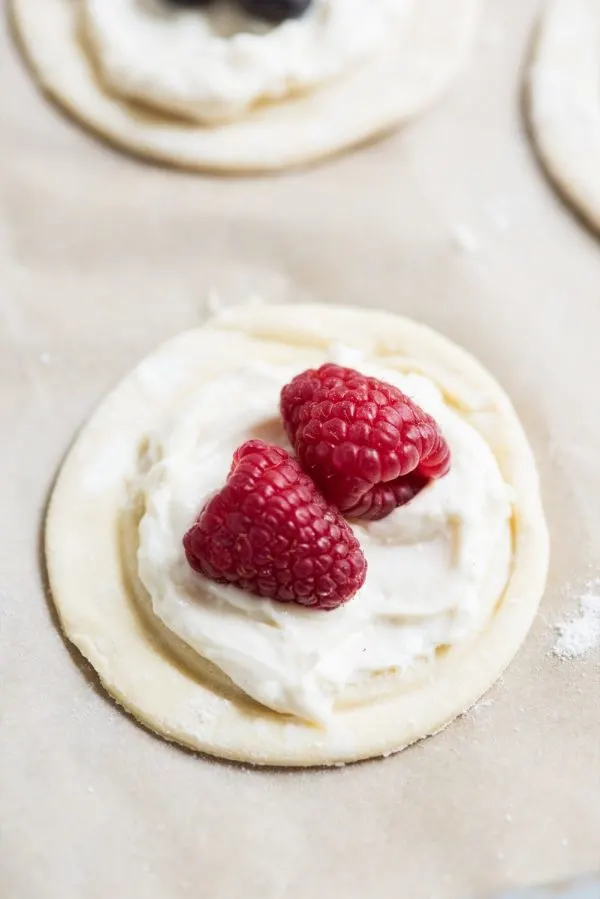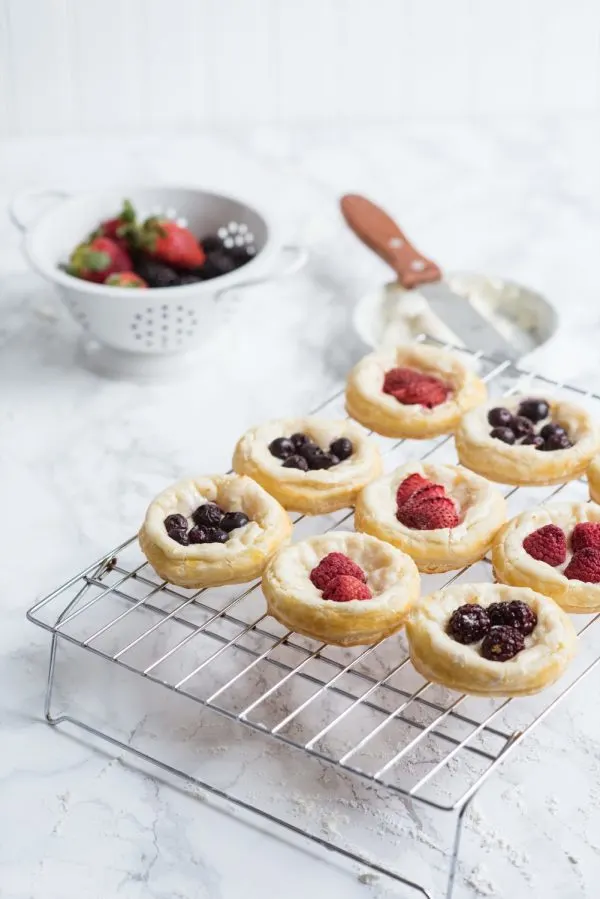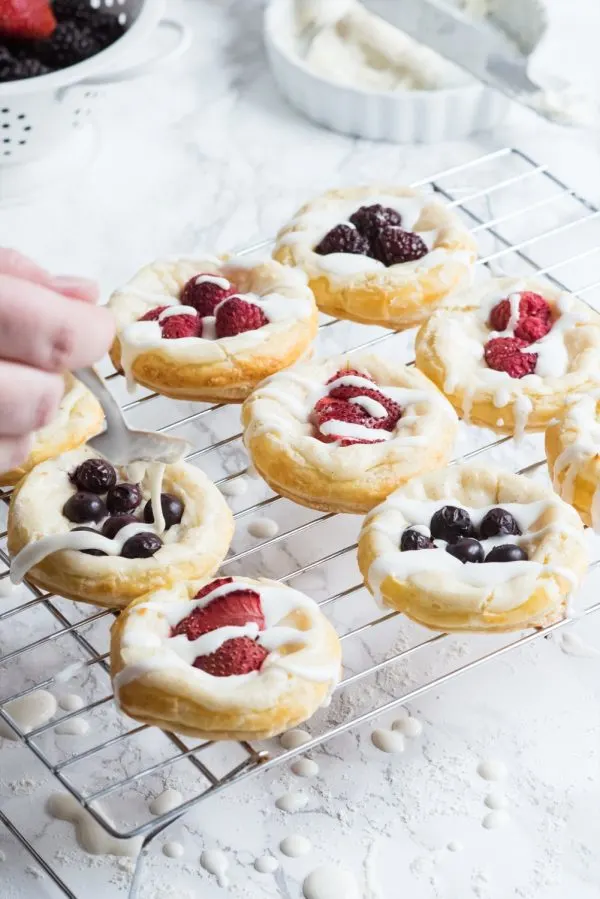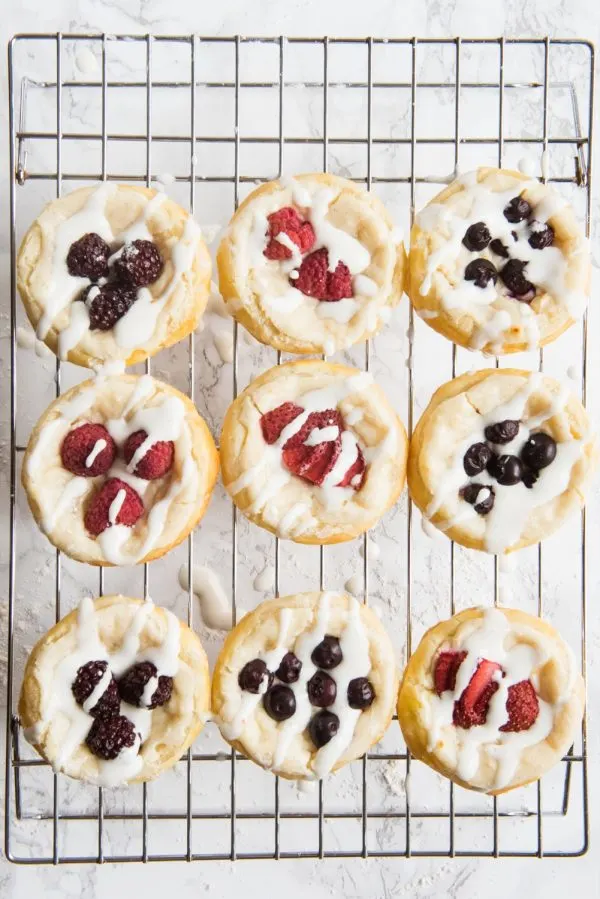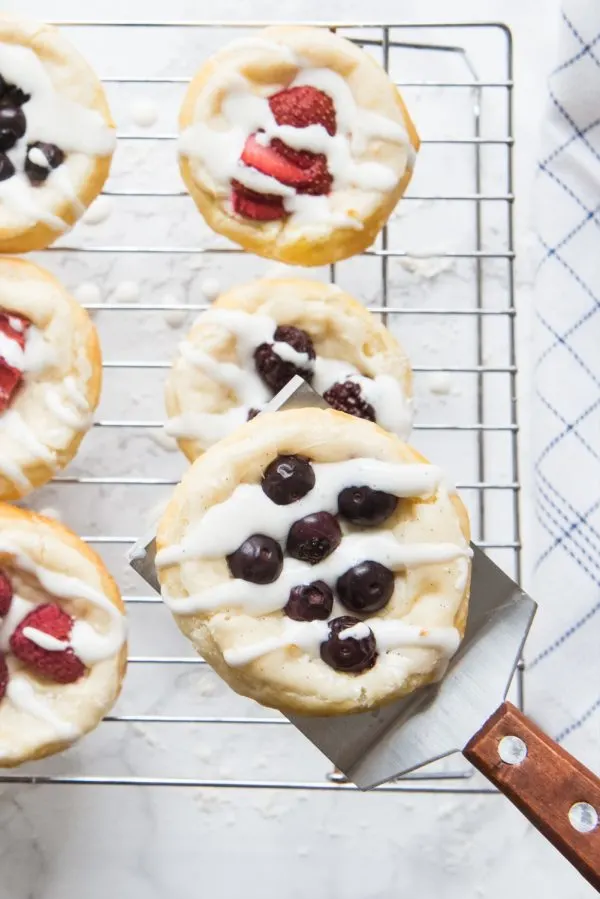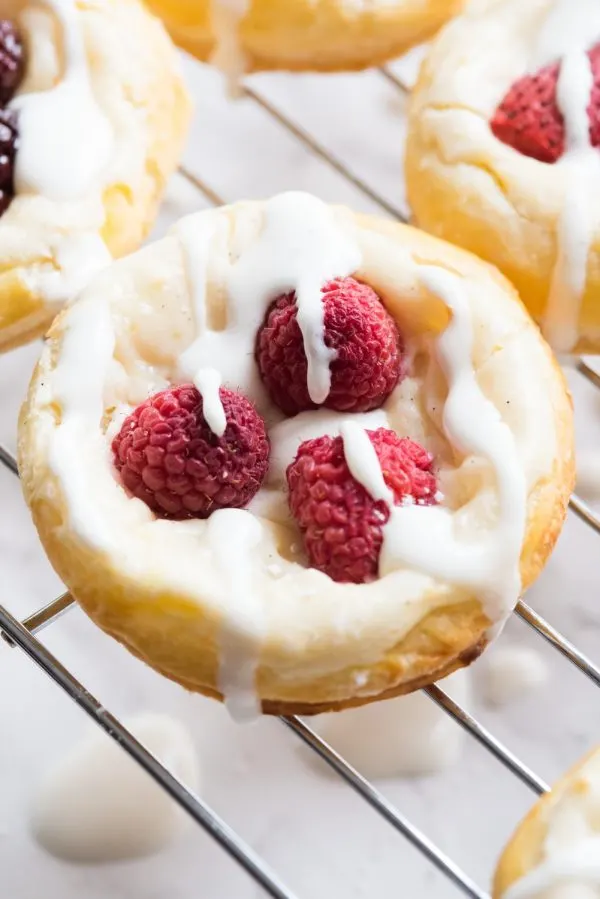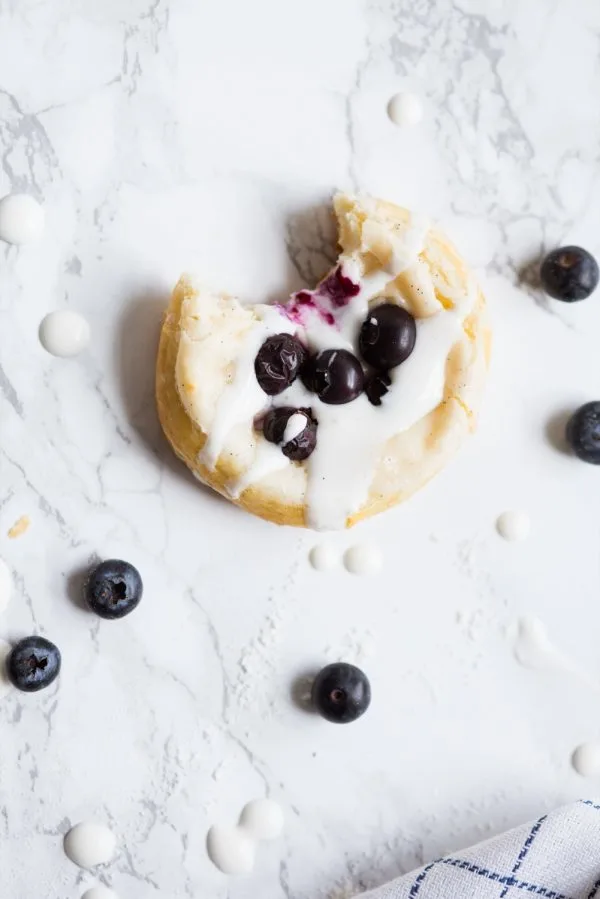 [Recipe + art direction by Cyd Converse | Photos by Alice G. Patterson.]
Berry + Cream Cheese Breakfast Pastries
Ingredients
2 sheets frozen puff pastry
8 oz cream cheese
¼ cup white sugar
1 tablespoon lemon juice
2 teaspoons lemon zest
2 cups fresh berries
1 egg
1 cup confectioner's sugar
3 – 4 tablespoons milk
Instructions
Preheat oven to 375°.
In a large mixing bowl or the bowl of a stand mixer, whip the cream cheese until soft and fluffy.
Add white sugar, lemon juice and zest and whip until well blended and smooth.
On a lightly floured surface, unfold a sheet of puff pastry and cut into circles using a round cookie cutter. A glass or jar would also work.
Use a smaller cookie cutter or glass to create an indent around the edge, then prick the center several times with a fork.
Spread a dollop of cream cheese mixture in the center of each puff pastry round.
Top with berries to your heart's content.
Repeat with the second sheet of puff pastry. (I was able to get 5 pastries per sheet of puff pastry based on the size of my cookie cutter.)
Beat the egg with a bit of water, then brush the edges of each pastry with egg wash.
Place on a parchment lined baking sheet.
Bake for 18 – 20 minutes or until golden.
Once baked, remove from the oven and then transfer pastries to a wire cooling rack.
While they cool a bit, sift powdered sugar into a mixing bowl. Add milk slowly, whisking until smooth.
Drizzle over each pastry then serve!