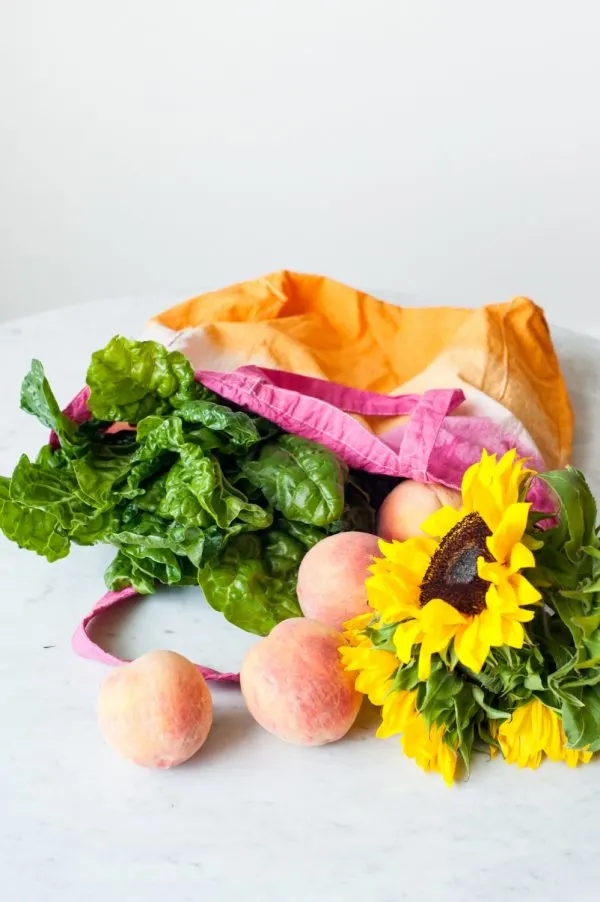 Here in our neck of the woods in the northeast, we are transitioning into prime farmer's market season right now. The squashes, zucchini, cucumbers and tomatoes are everywhere. Over the next month or two those will start to give way to pumpkins, butternut squash and all of those winter vegetables we love so much in our house. In fact, we buy such things by the bushel as we head into fall so we always have squash, potatoes and onions on hand for making dinners and soups. All of this rambling to say, today we are making DIY dip dye market tote bags! They are perfect for Saturday morning strolls at the farmer's market. They also roll up nicely and tuck into your handbag for weekday trips to the grocery store. Remember when we dyed DIY baby onesies? I warned you that dying fabric was quickly becoming my favorite way to craft and I wasn't lying. Pretty market totes for the win!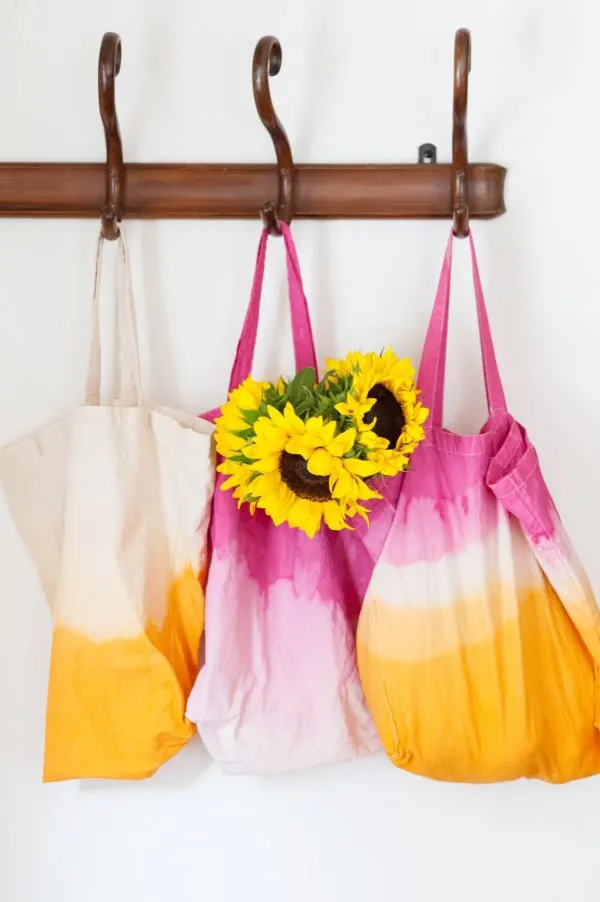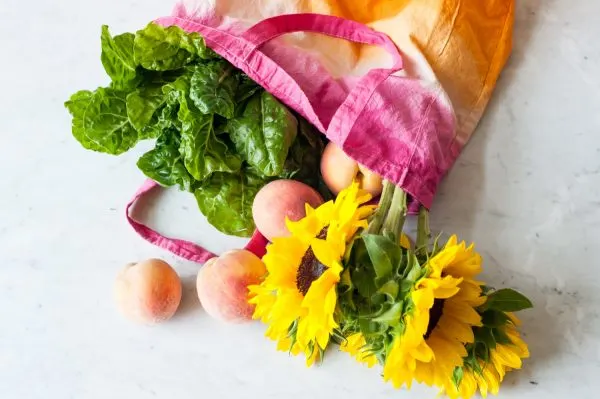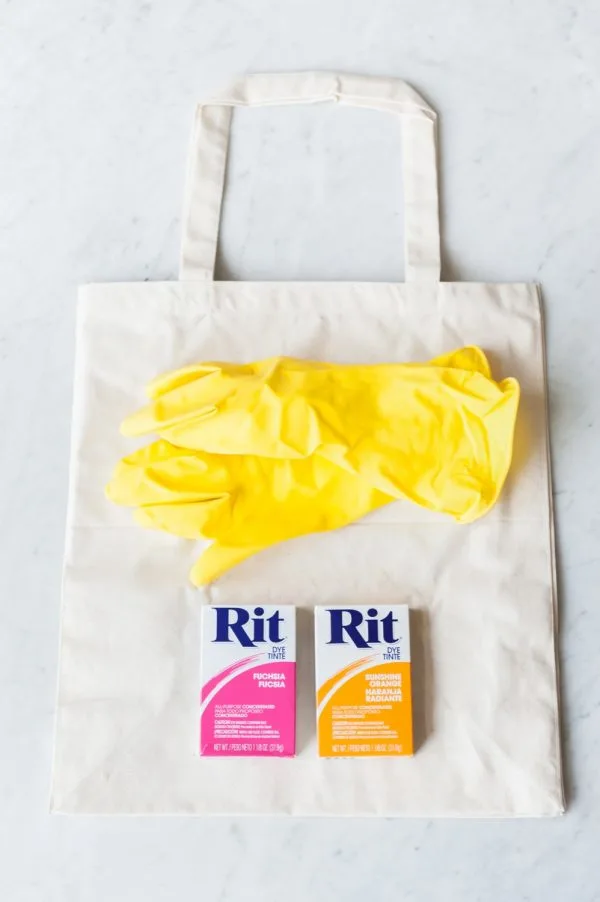 Canvas tote bags (mine are these ones)
Rubber gloves
Fabric dye (I used Rit brand in Fuchsia and Sunshine Orange)
Bucket or pail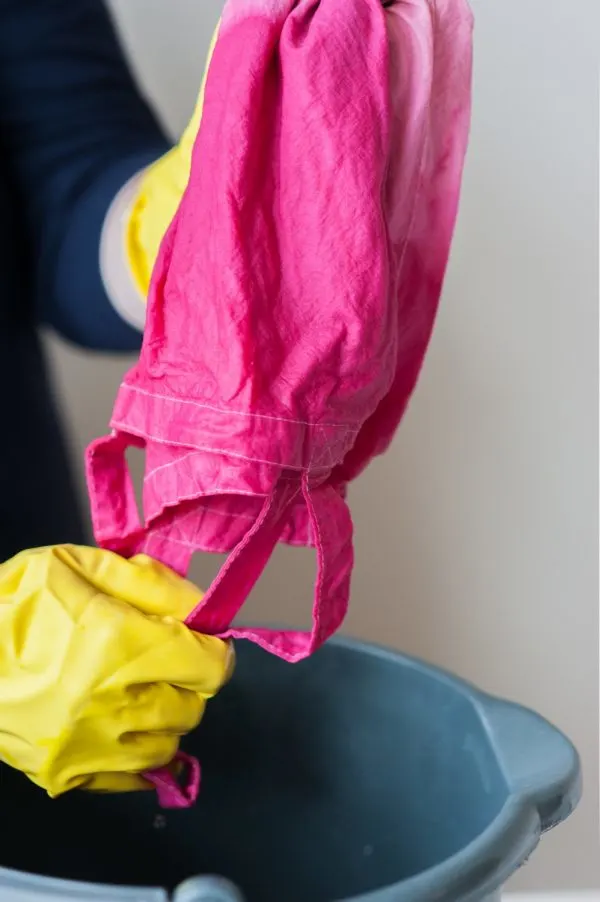 This post is going to serve as another friendly PSA to remind you that dyeing fabric is surprisingly easy! Please, please do not be daunted. I kind of was and it was totally for naught. If you take a few precautions when preparing (like making sure you have gloves, that your work surface is covered in paper or cardboard and that your bucket for your dye bath isn't anything you're worried about staining), you'll be totally fine. So with all of that said, step one is to prepare your fabric and dye bath per the manufacturer's instructions, which will vary depending on the brand.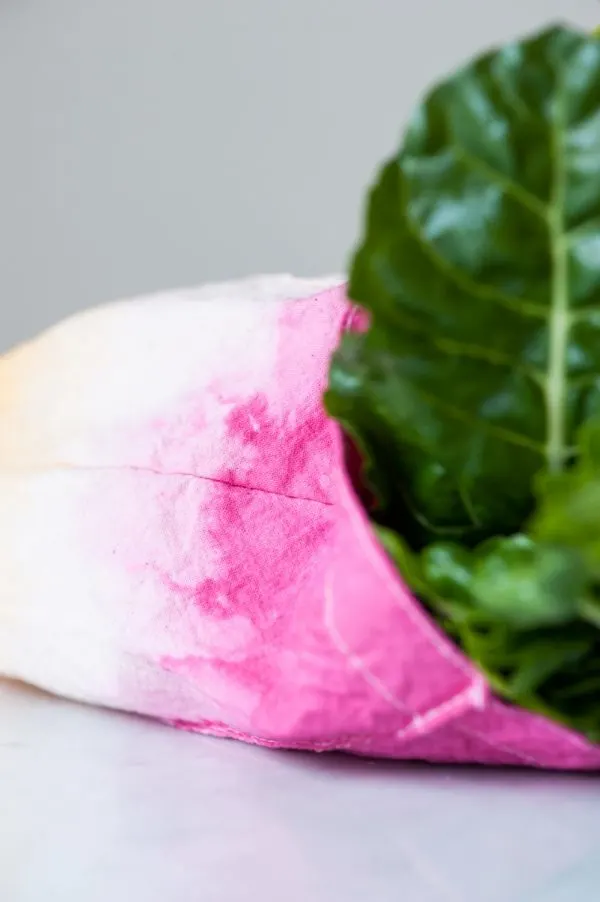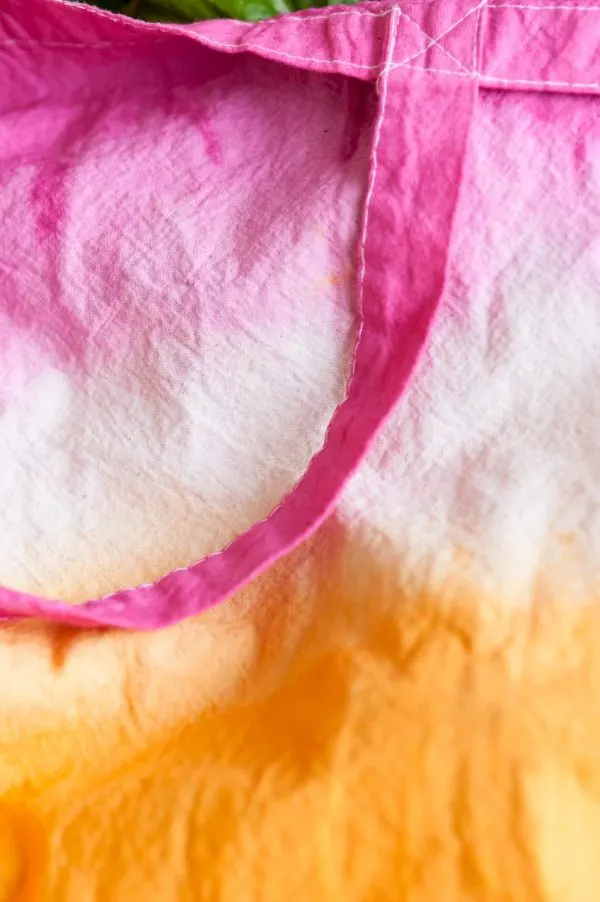 To create the dip dye effect, place one end of your tote bag in the dye bath. The longer you leave it in the dye bath, the darker the color will be. I let my fabric sit for about 30 or 40 minutes, rinsed thoroughly and then repeated the entire process a second time in order to achieve the darker color saturation. To create a double dip dye effect like in the pink and orange version, simply rinse the one end, then place the opposite end in the second dye bath. Repeat the process until you have the desired color saturation, rinse completely then machine wash on a normal cycle.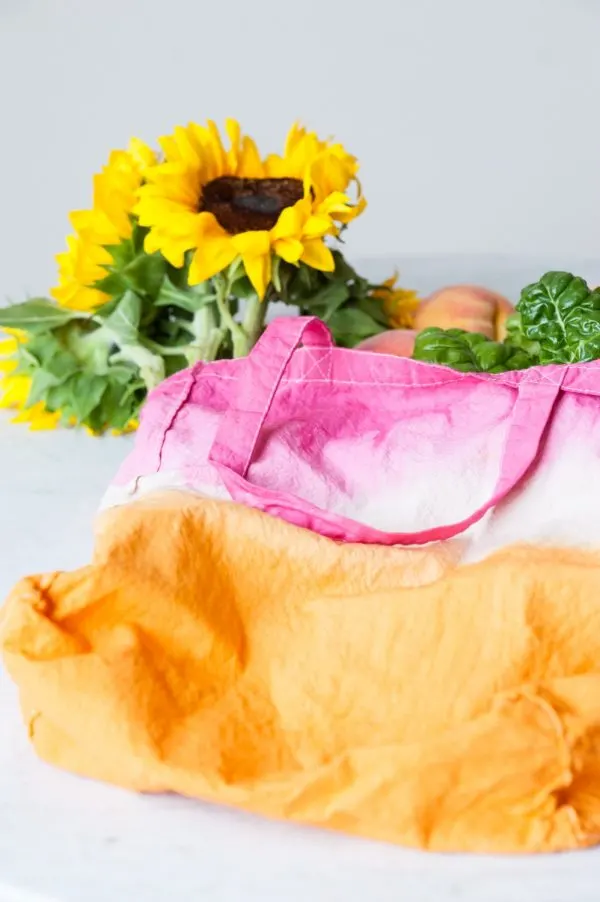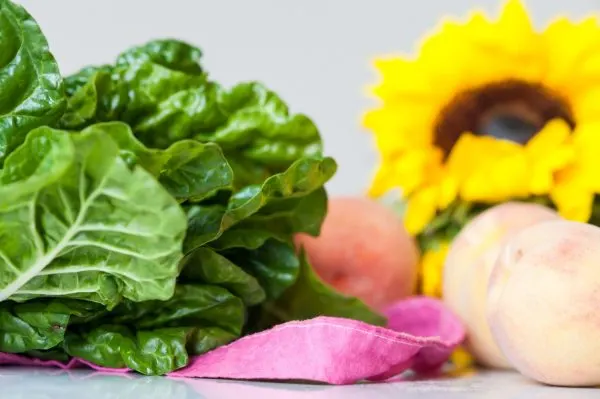 These bags are so pretty and so fun to make, plus you can customize them in a million different ways. Choose whatever colors you love best, mix colors to create a custom hue or even give shibori dyeing techniques a try for a completely different look! As always, if you give this project or any others a try, I'd love to have you share with me! Use the hashtag #thesweetestDIY on Instagram so I can take a look! xoxo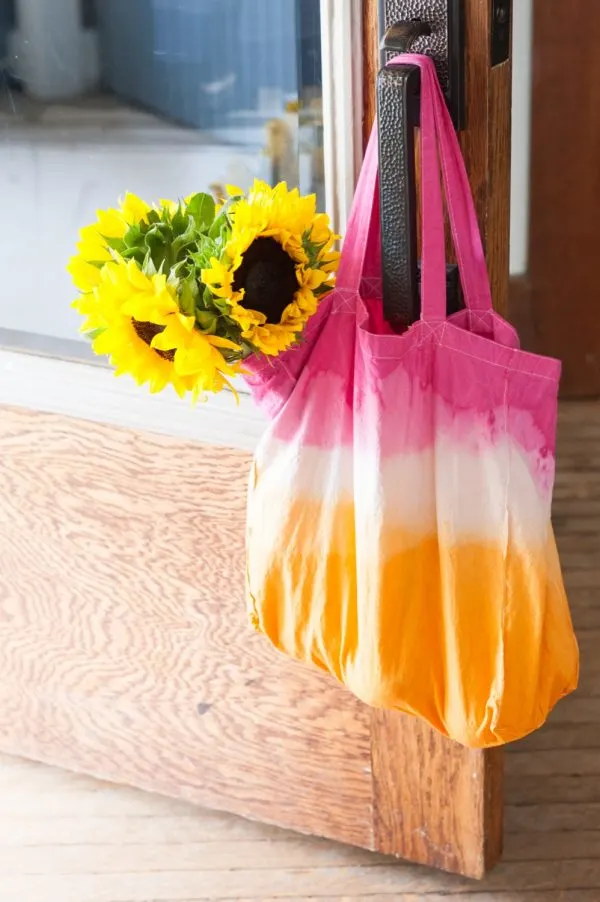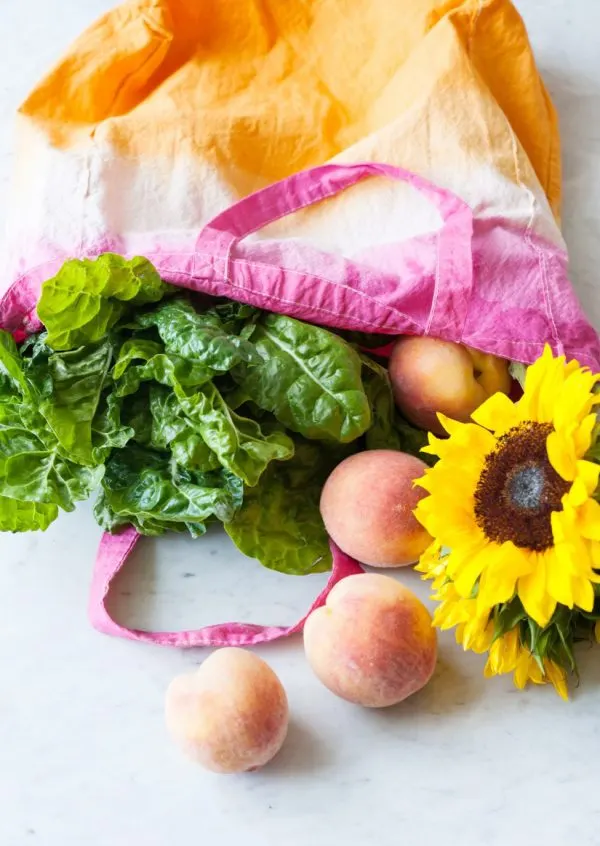 [Design + styling by Cyd Converse | Photos by Alice G. Patterson for The Sweetest Occasion.]
The fine print: Please link with love! As with all of our posts, DIY projects featured on The Sweetest Occasion may not be copied, distributed or reproduced without express written permission. Love and links are always appreciated! If you'd like to share this post, please link to this post directly for the DIY tutorial and do not include the instructions in your own post. Thanks so much! xoxo