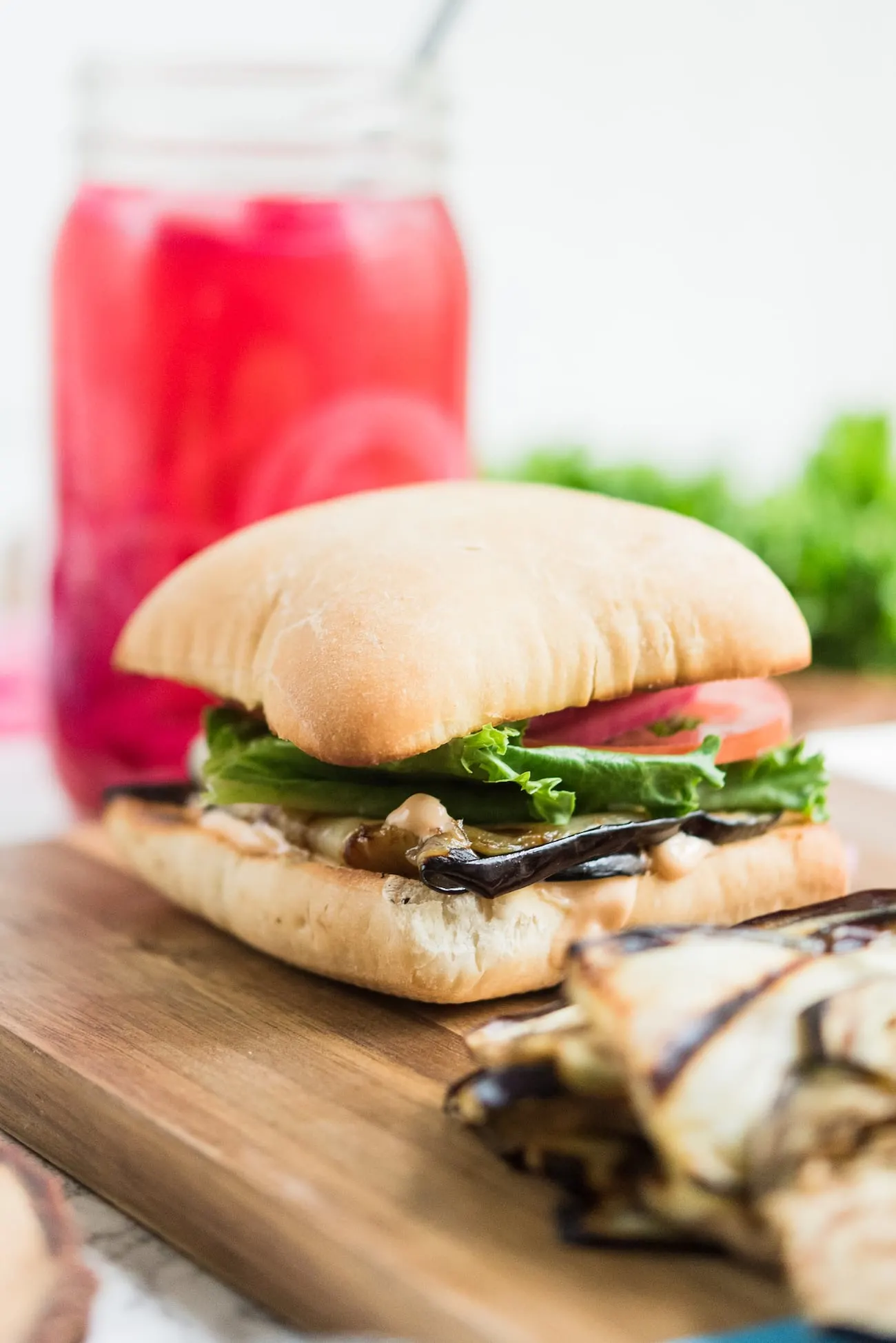 It's the season of sandwiches around our house and these babies have quickly become one of my favorite grilled eggplant recipes! The perfect eggplant layered with my homemade srirachamayo, lettuce, tomato and those easy pickled red onions I've been obsessed with all summer long. This is a sandwich that's as comfortable as weeknight dinner as it is as the star of a casual weekend dinner party. I'll be making them like every other day from now until forever.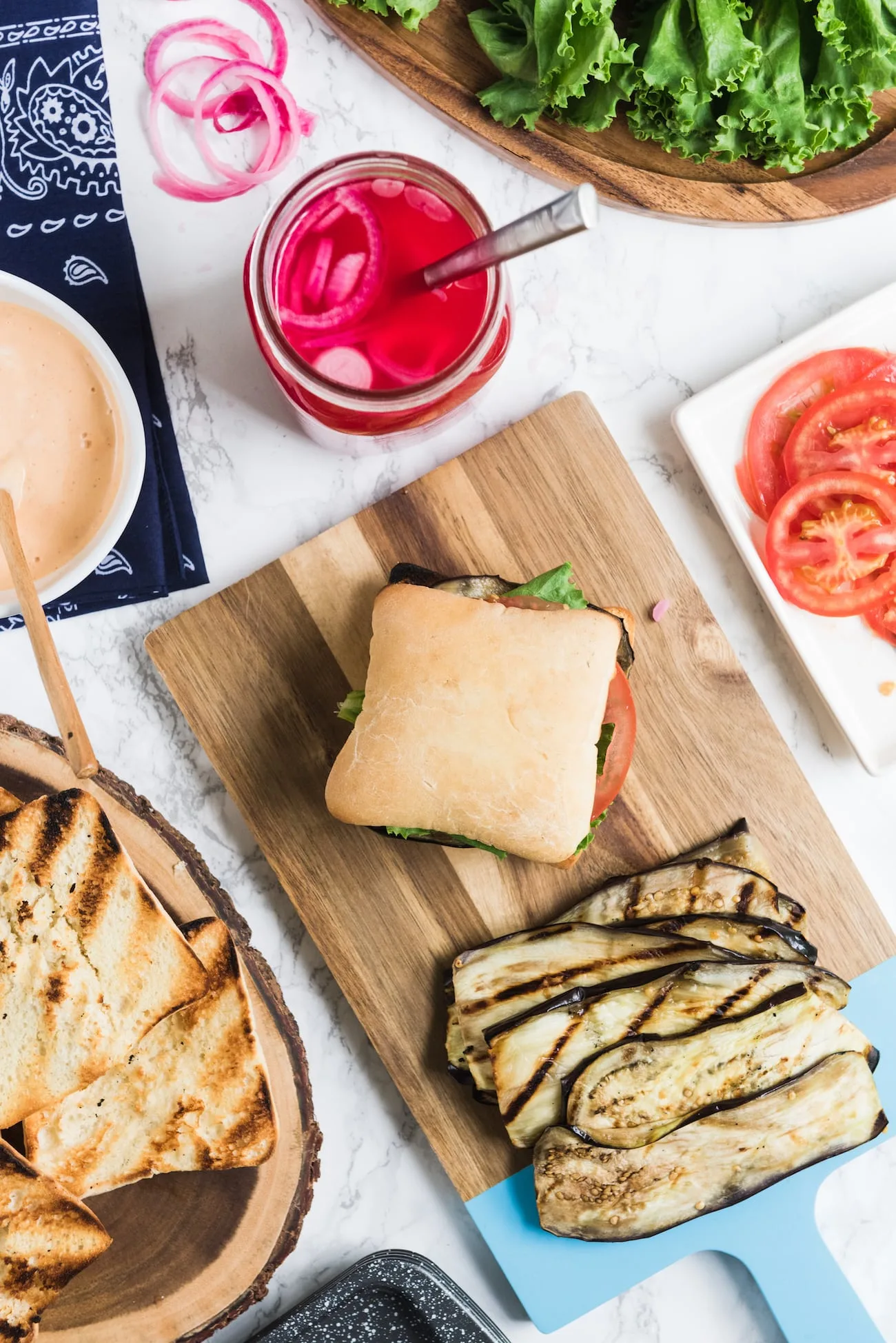 For my fellow vegetarians and eggplant lovers, you're going to love this sandwich. It's so flavorful and it doesn't want for any lunch meat. Facts. For my vegan pals, use the vegan adaptation below for my sriracha mayo and this one will be a new favorite for you, too! I make it both ways depending on what kind of mayo I have on hand and it's equally delicious.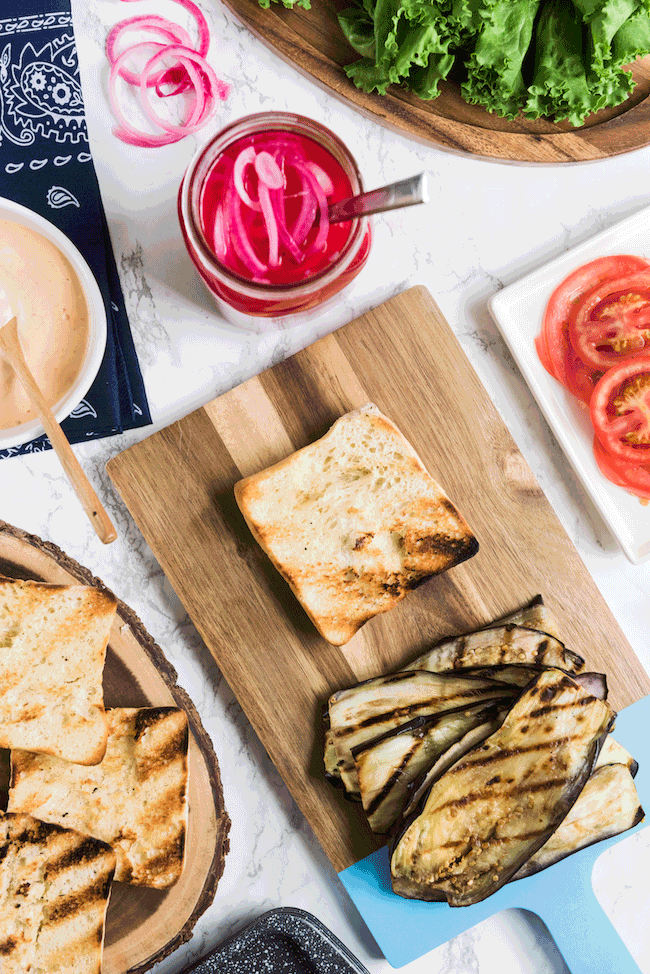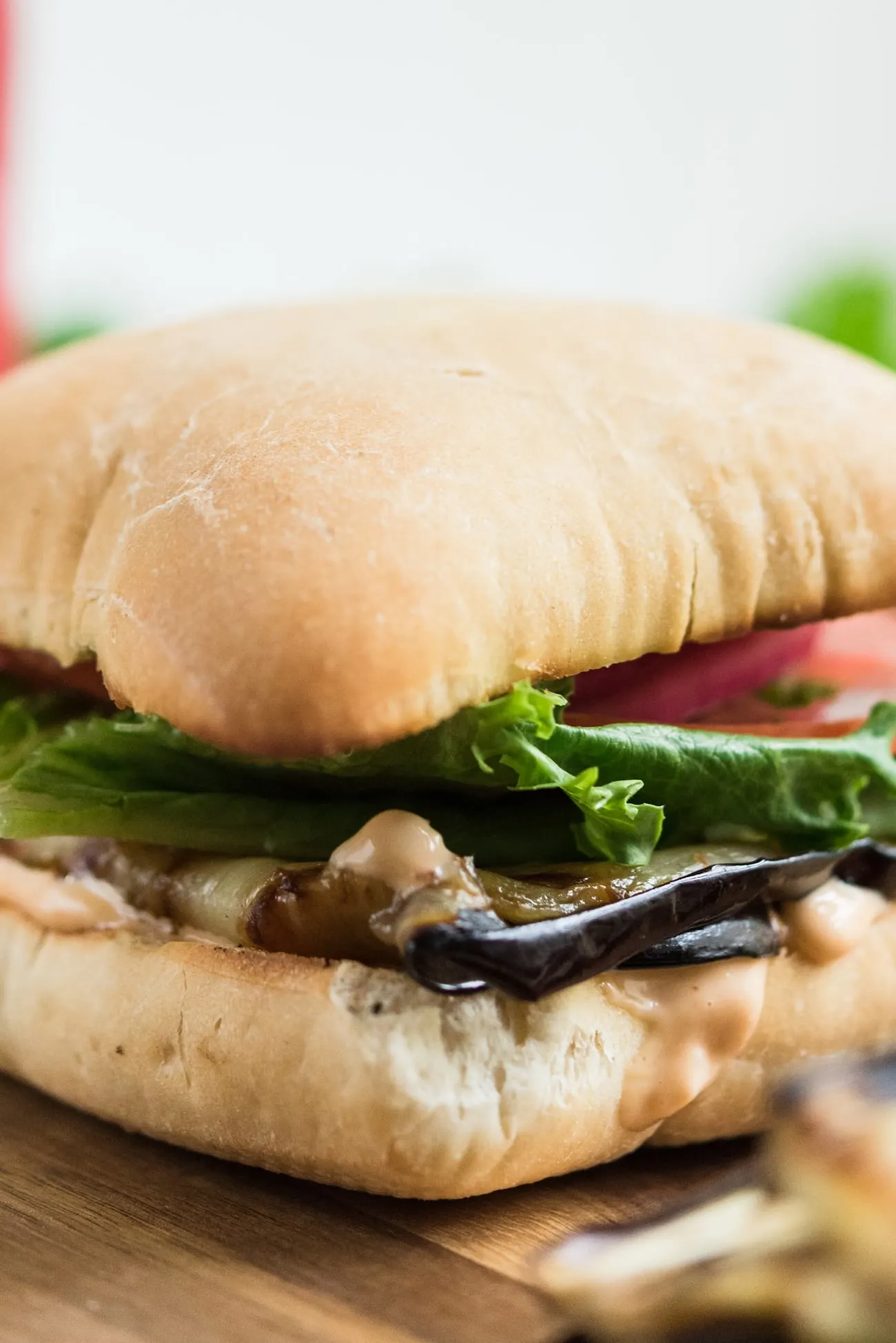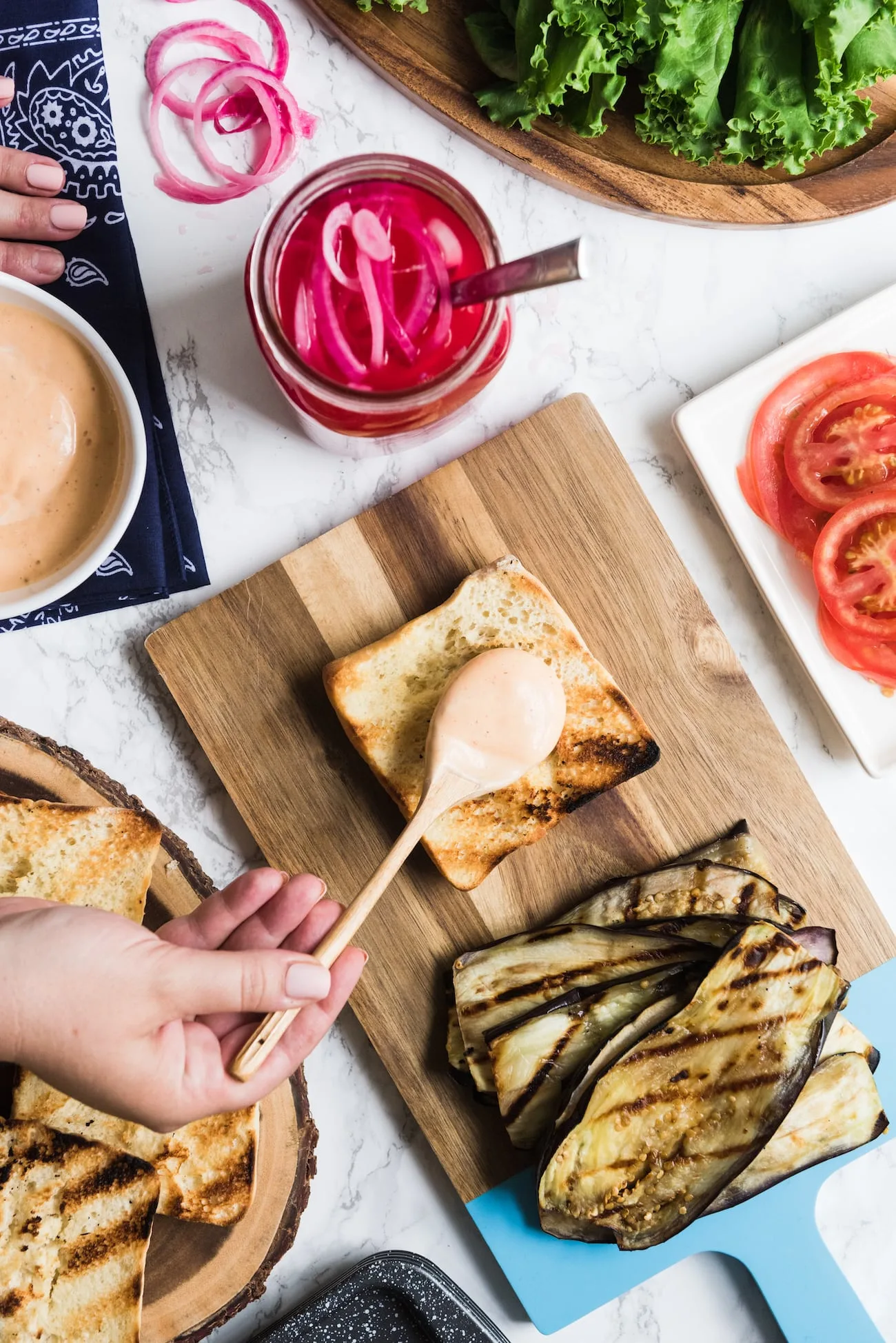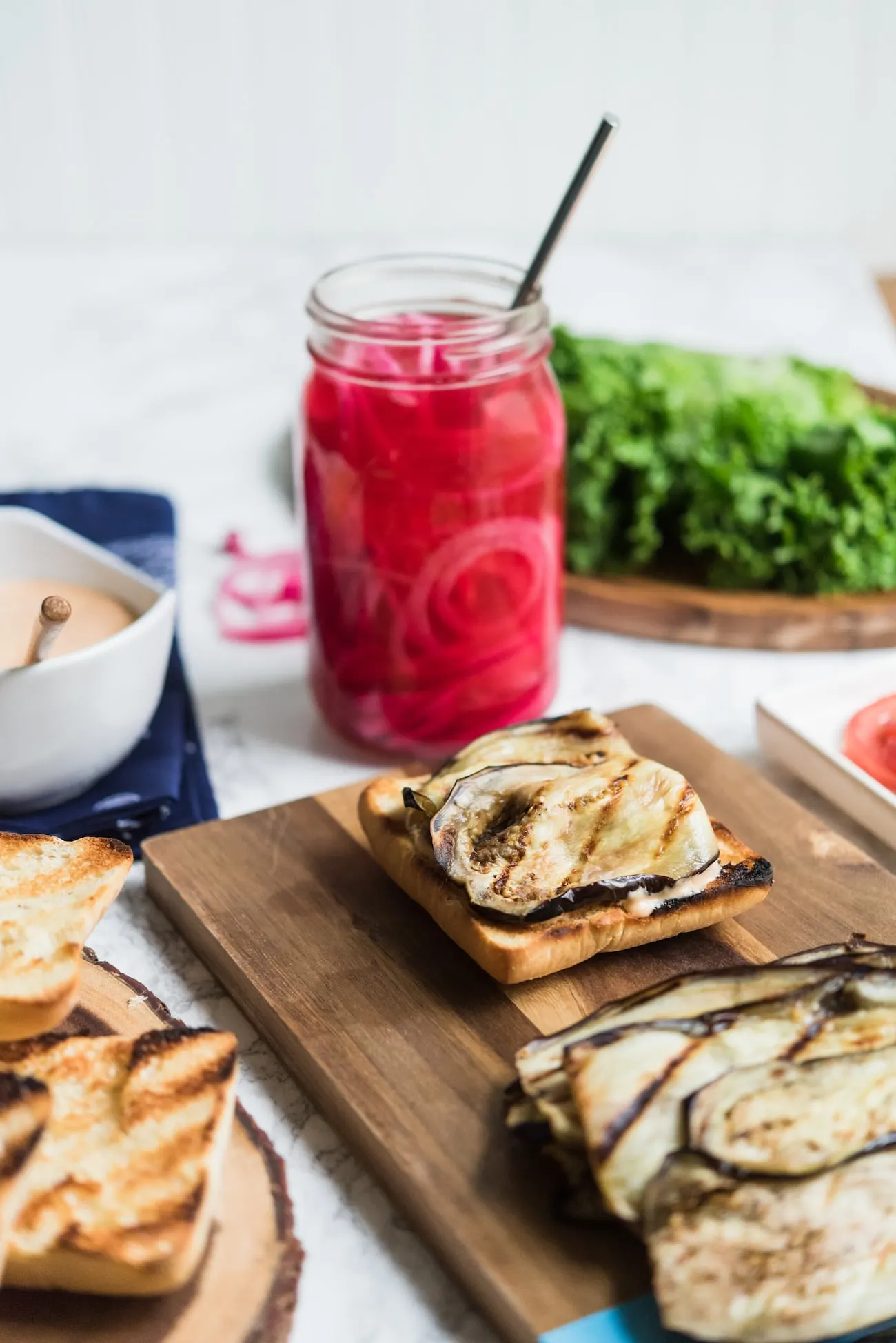 What I love about these sandwiches from a prep standpoint is that they're super simple. You can make the pickled onions the night before. The sriracha mayo can be made in advance or whipped up in just seconds. The eggplant grills up in just a few minutes so overall it's a cinch to make some killer sandwiches, which is why they're kind of my favorite this time of year when my interest in hanging out in the kitchen is pretty darn low.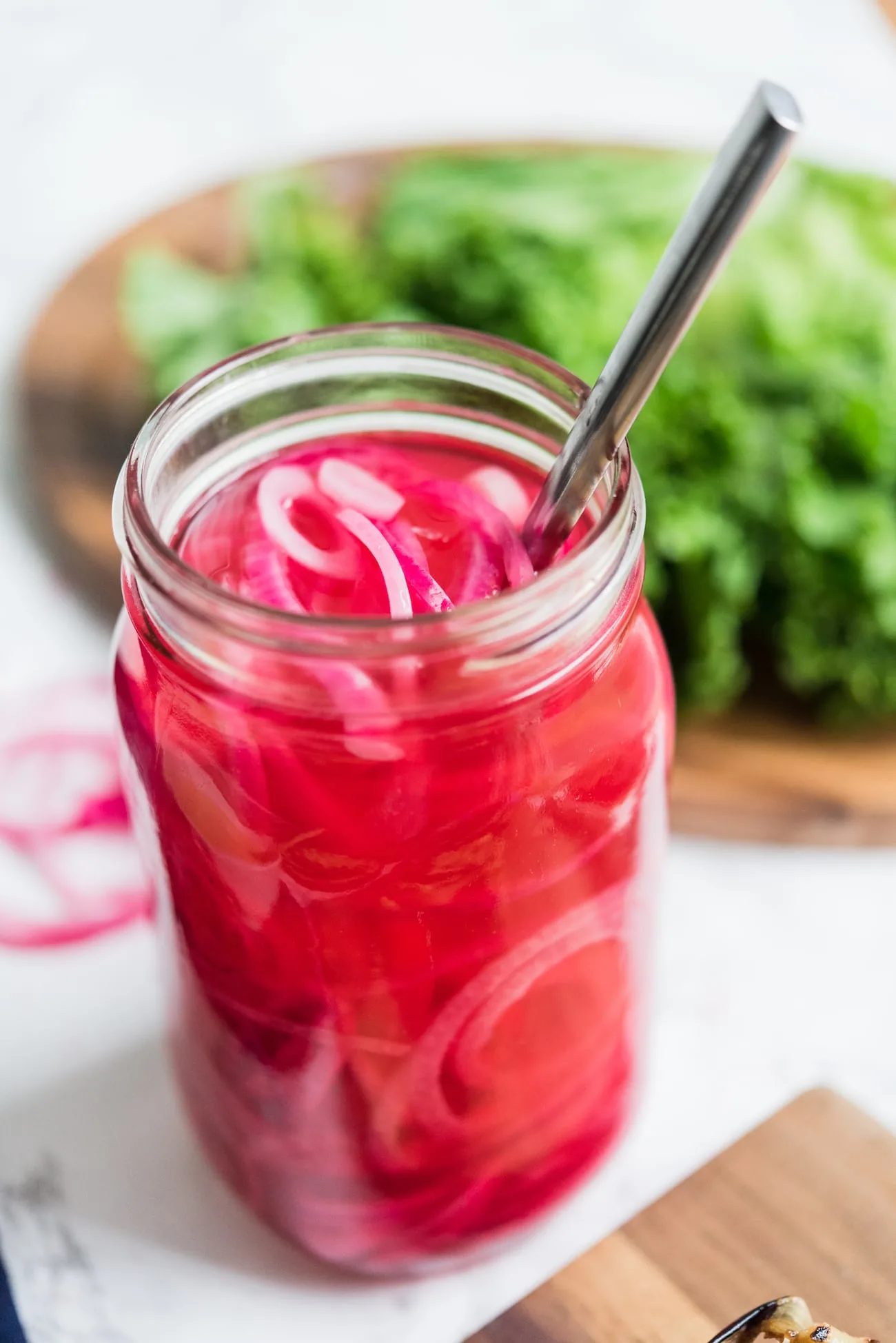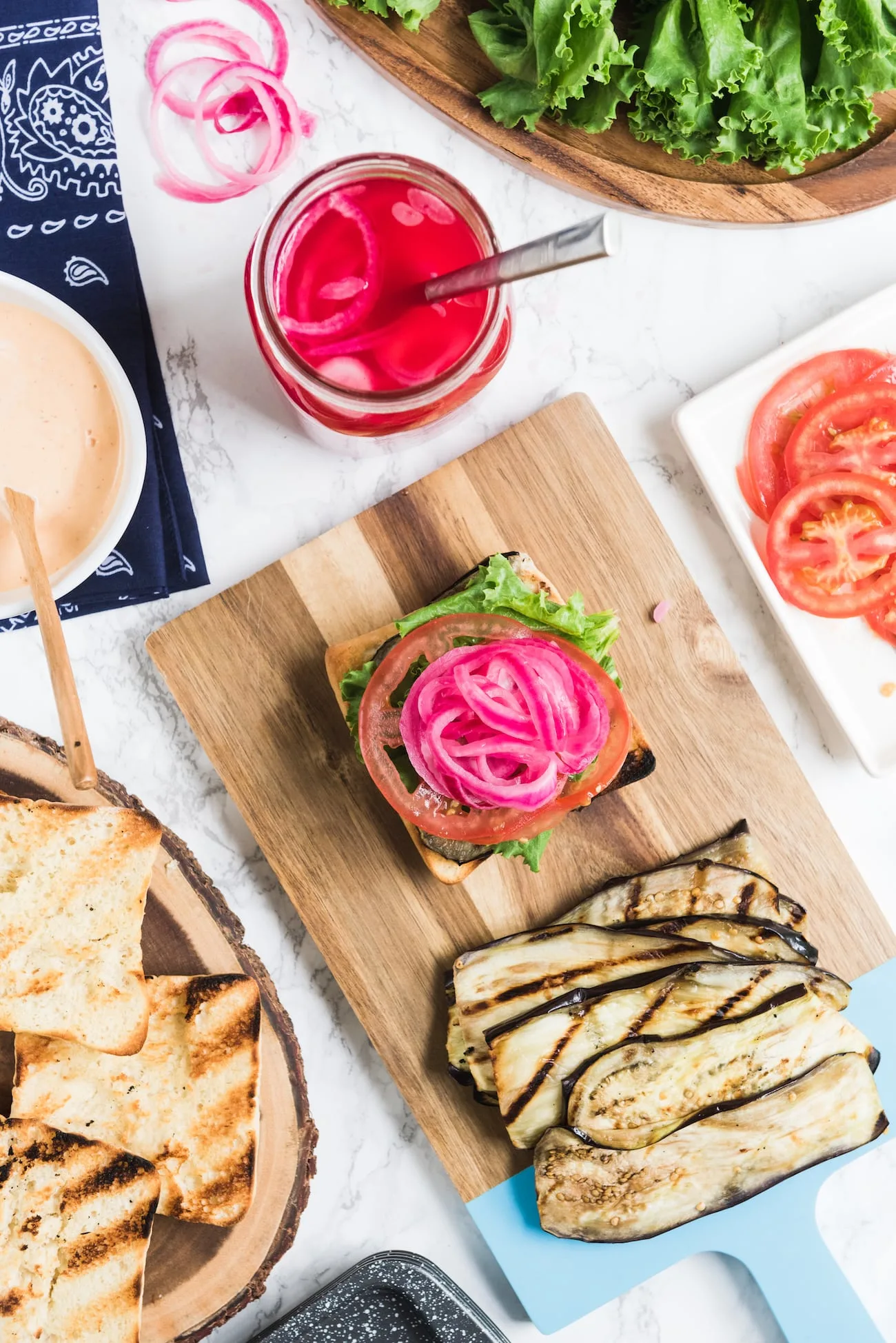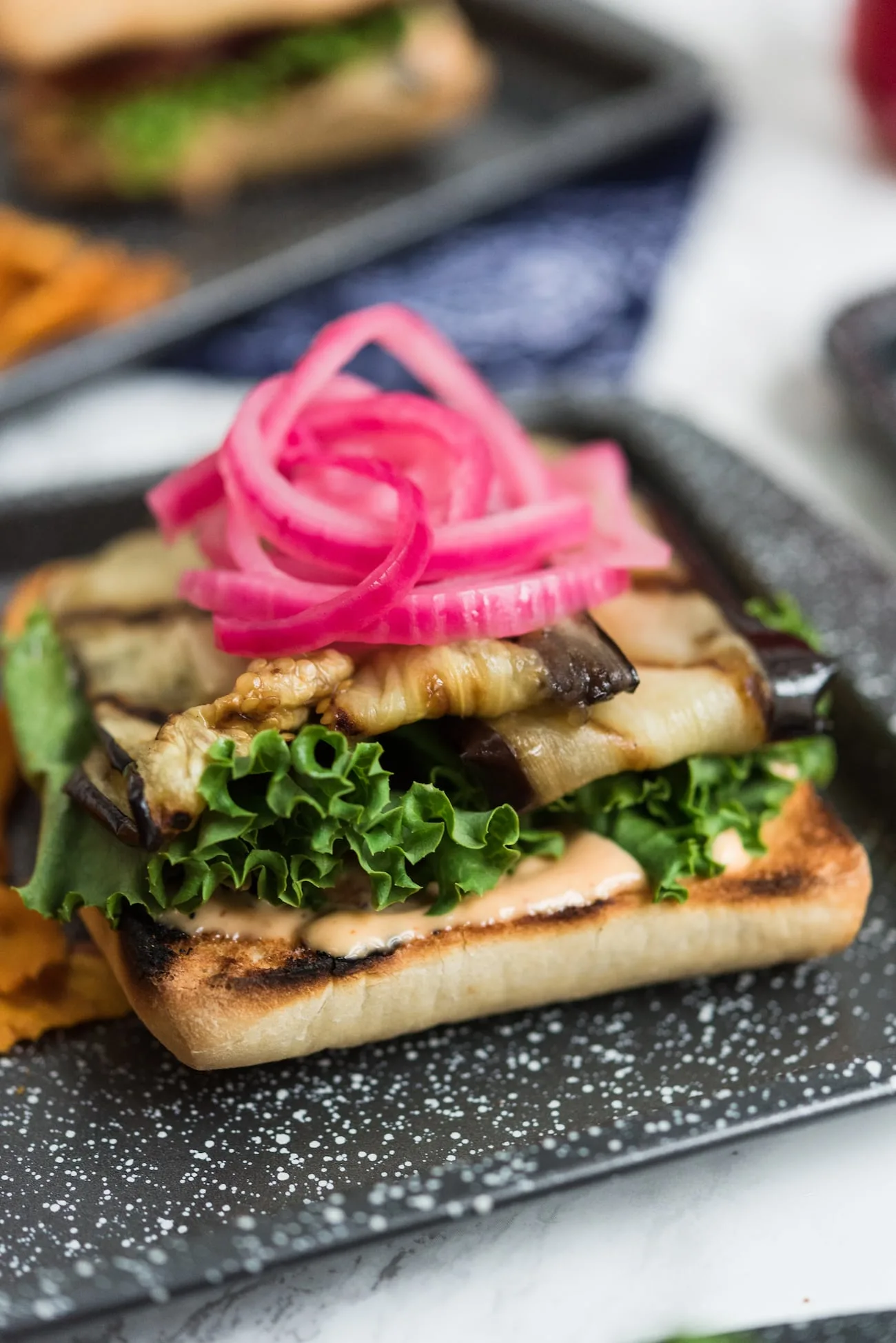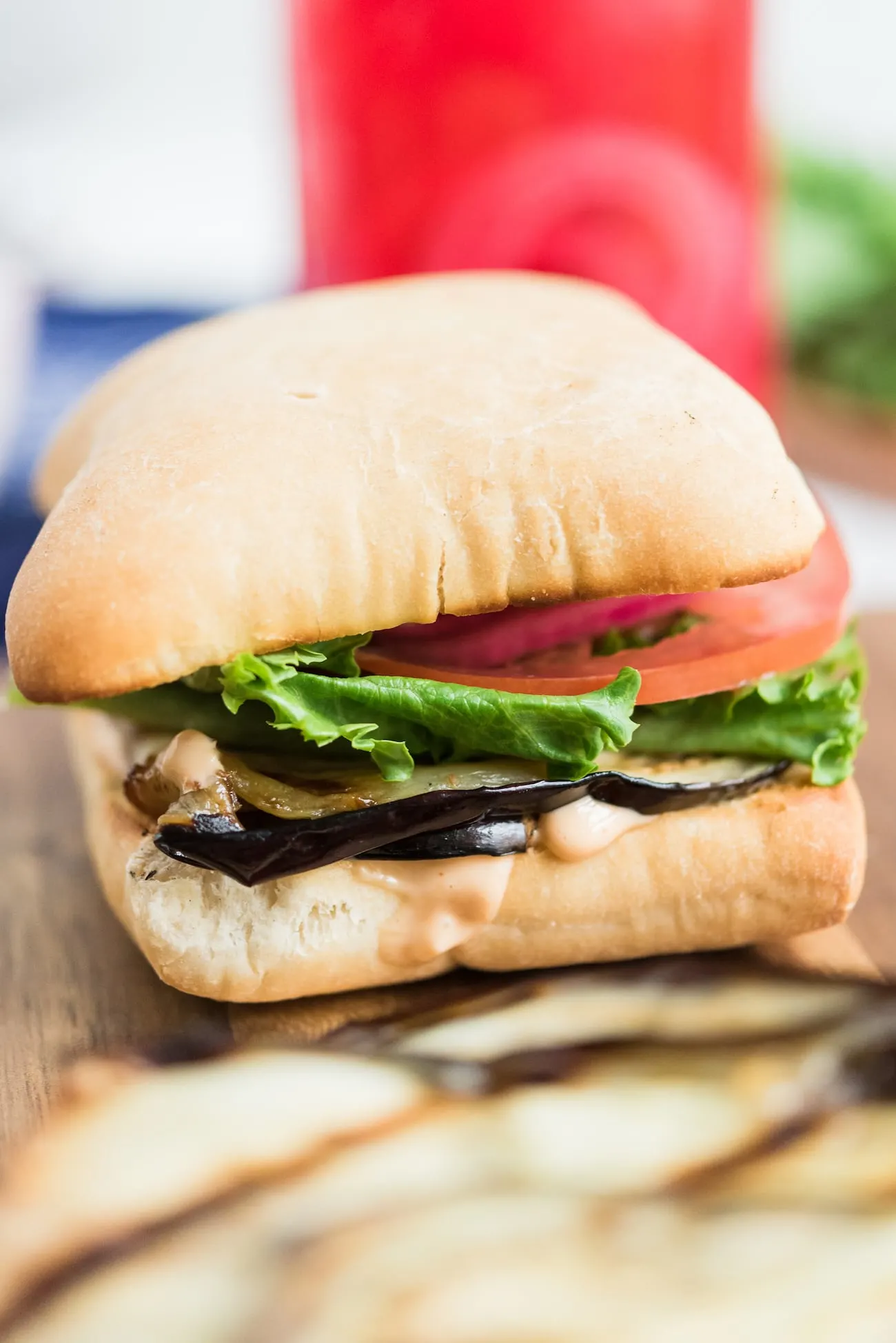 Grilled Eggplant Sandwiches with Sriracha Mayo
Ingredients
For the Sandwiches
2 medium eggplants
¼ cup salt
4 ciabatta rolls
Olive oil spray
1 large tomato
1 small head leaf lettuce
1 cup pickled red onions
Sriracha mayo
For the Sriracha Mayo
1 cup mayonnaise (or vegan mayo)
3 tablespoons sriracha sauce
2 tablespoons honey (or agave nectar)
1 teaspoon fresh cracked black pepper
Pinch of sea salt
Instructions
For the Sandwiches
Begin by slicing the eggplant lengthwise into slices approximately ¼" thick
Spread out paper towels and lay eggplant on top
Sprinkle salt lightly over one side; flip and repeat
Allow eggplant to rest for 10 - 15 minutes, then rinse well to remove all salt completely; pat dry
Lightly coat each slice of eggplant with a mist of olive oil spray
Grill over medium-high heat for 3 - 4 minutes per side until just tender
In the meantime, lightly spray the side of each half of a ciabatta roll and grill until just toasted and golden
To assemble the sandwiches, add sriracha mayo to each side to taste
Layer eggplant, lettuce, tomato and pickled red onions, then slice and serve
For the Sriracha Mayo
Combine all ingredients in a small mixing bowl
Whisk well to combine
For the vegan option, use vegan mayo as the base and sub agave nectar for honey
Store in a lidded jar and keep up to two weeks in the fridge
[Art direction + styling by Cyd Converse | Photos by Alice G. Patterson.]