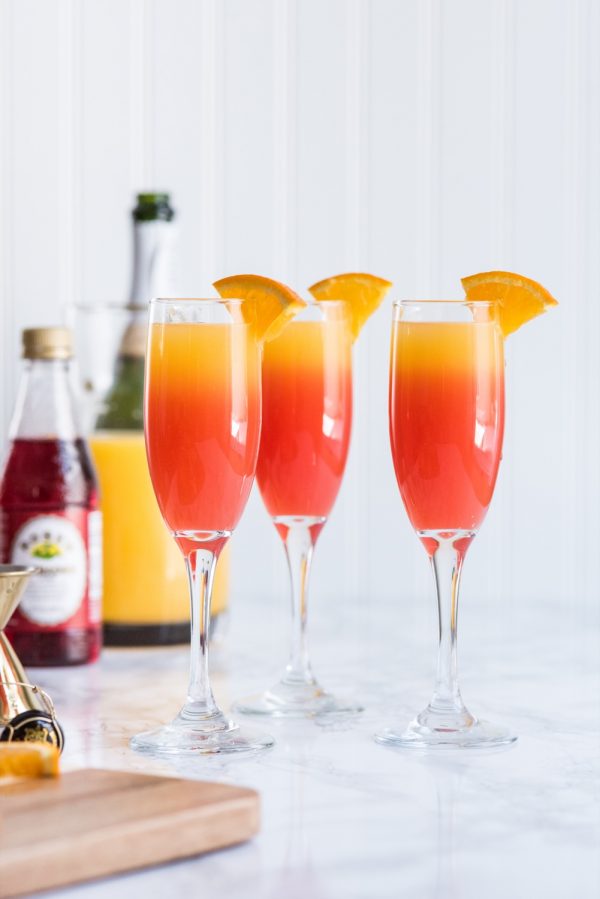 Champagne is one of my perennial go-to cocktails. Served simply, always in a flute, nice and chilly cold. That should be good enough segue to explain that my love for a good mimosa runs deep. With Easter coming up in just a couple weeks, I wanted to put a spin on the classic brunch staple that would really wow your guests. For the record, this would also make the perfect mimosa recipe for a casual weekend brunch served up while wearing your favorite pajamas. This tequila sunrise mimosa is one part tequila, one part champagne and one part orange juice with a nice splash of grenadine to give it that insanely beautiful color. Garnish with fresh orange and you've got the kind of brunch cocktail that your friends will go crazy over. Cheers!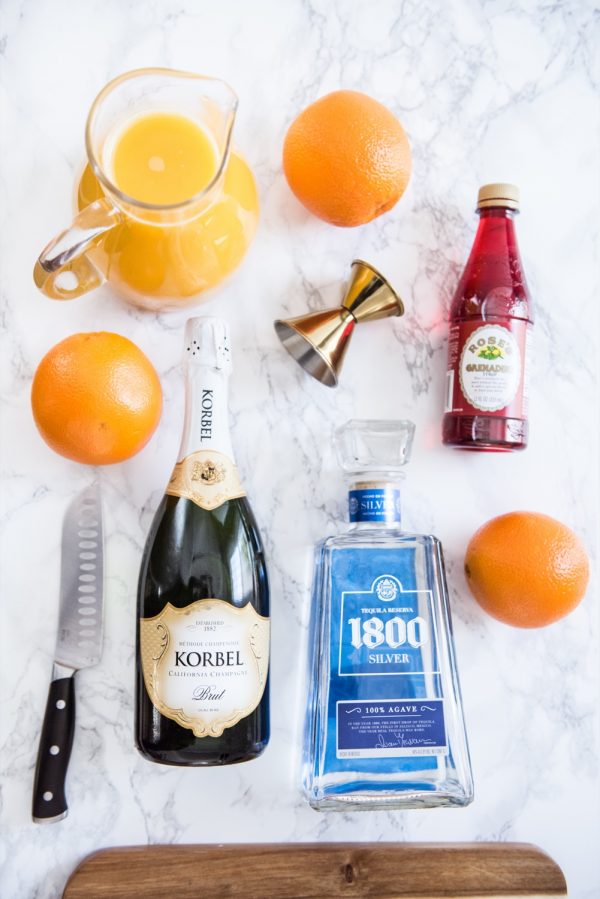 Tequila Sunrise Mimosa Recipe
Ingredients
1 ounce tequila
1 ounce champagne
1 ounce orange juice
Grenadine
Fresh orange (to garnish)
Instructions
Pour 1 ounce of tequila into a champagne flute.
Add champagne until you're flute is roughly half full, approximately 1 ounce or slightly more.
Pour in orange juice until flute is mostly full, save for about ½" at the top of your flute.
Finish by adding a large splash of grenadine to each flute. Sip and enjoy!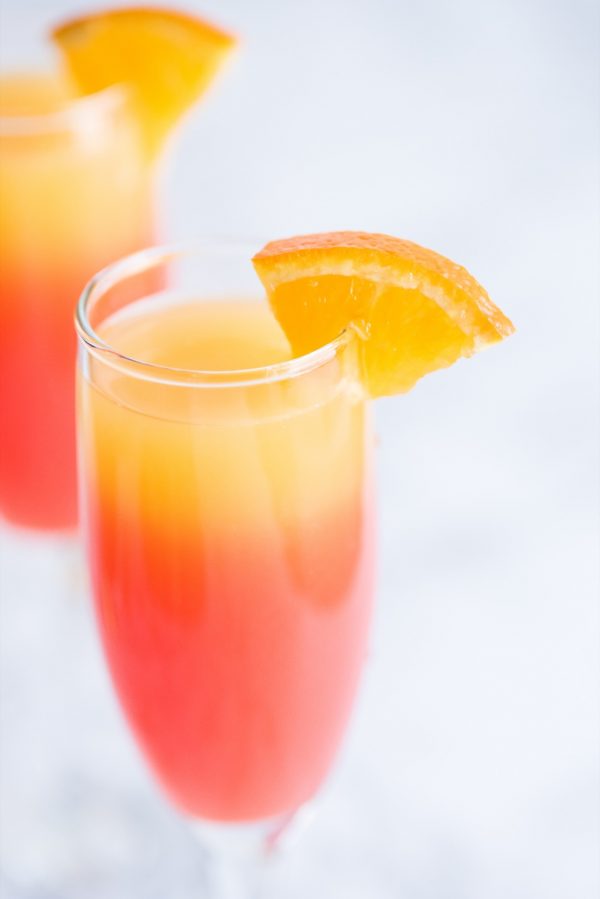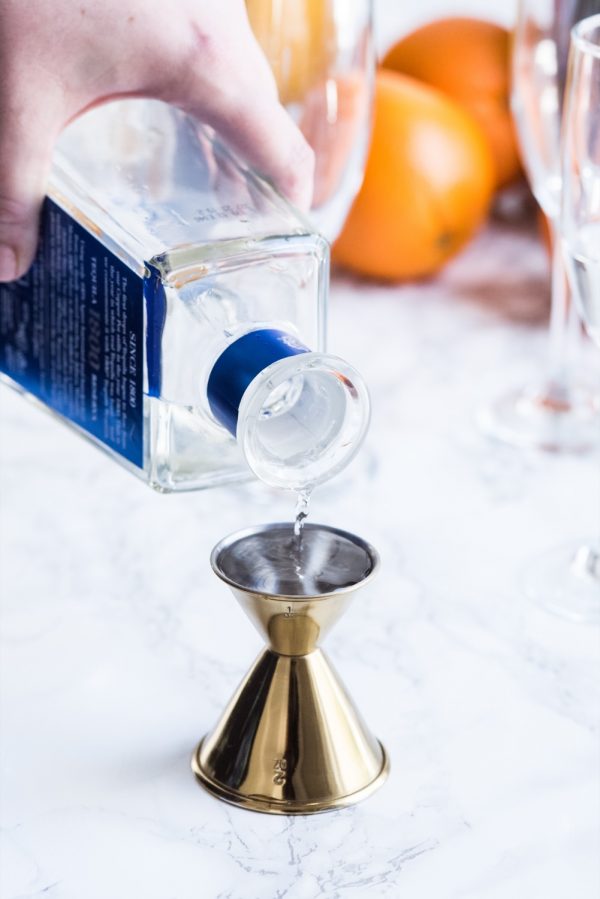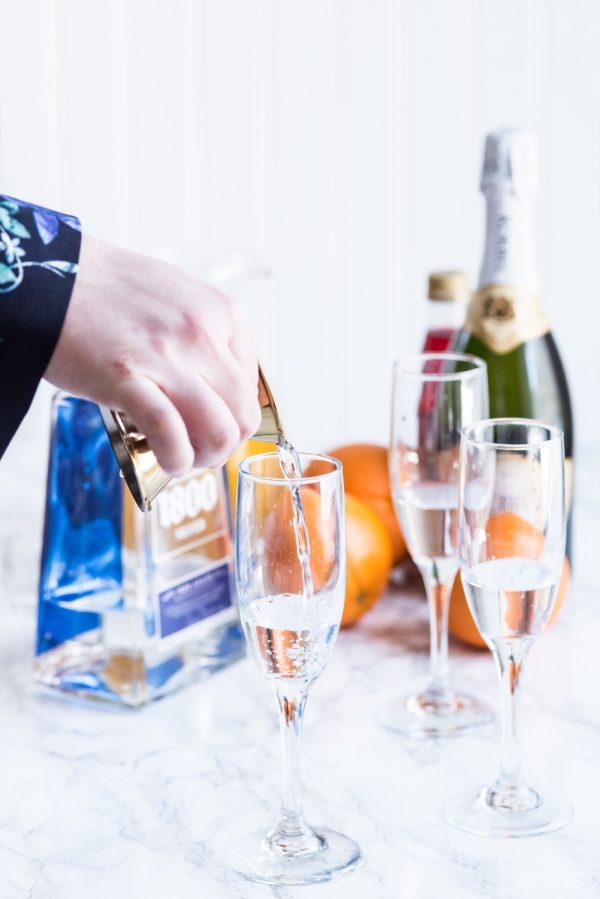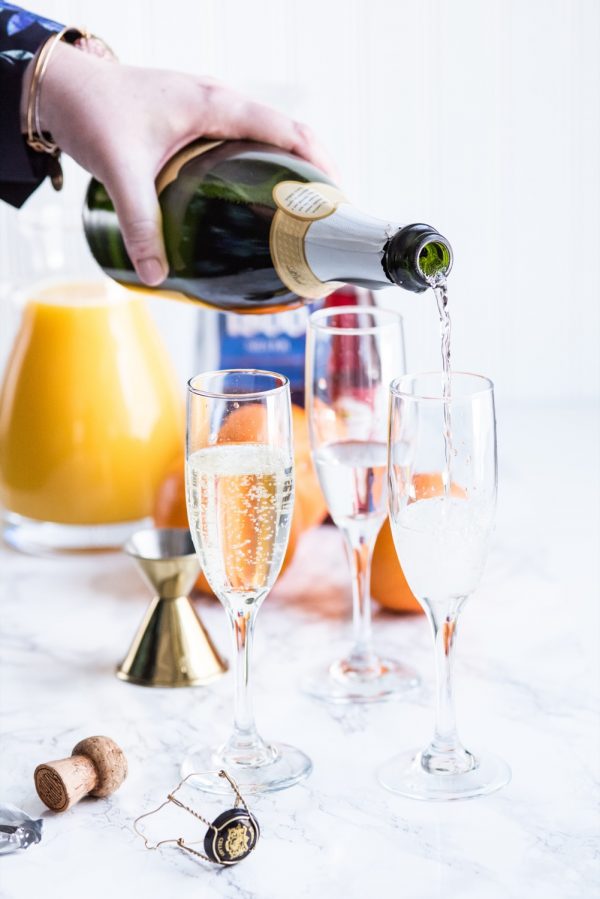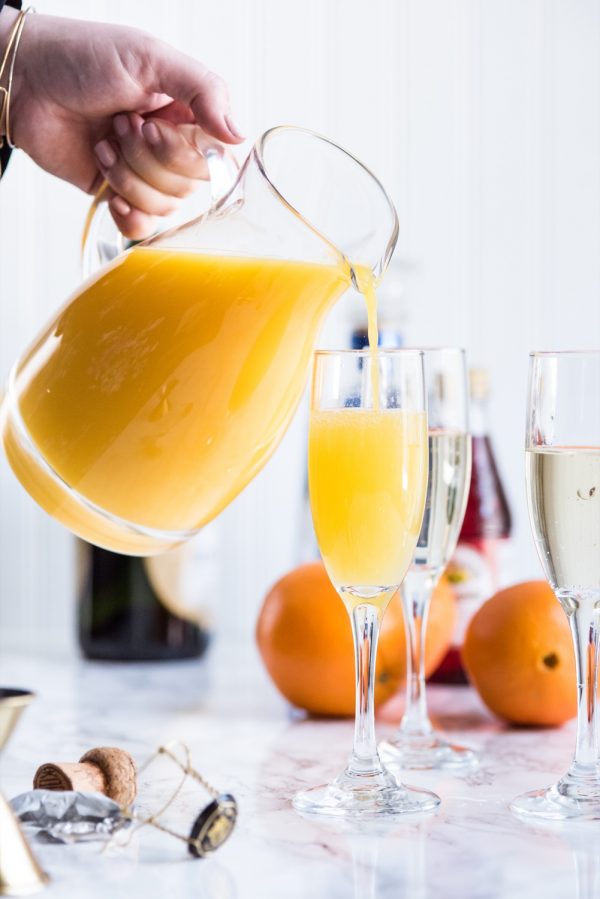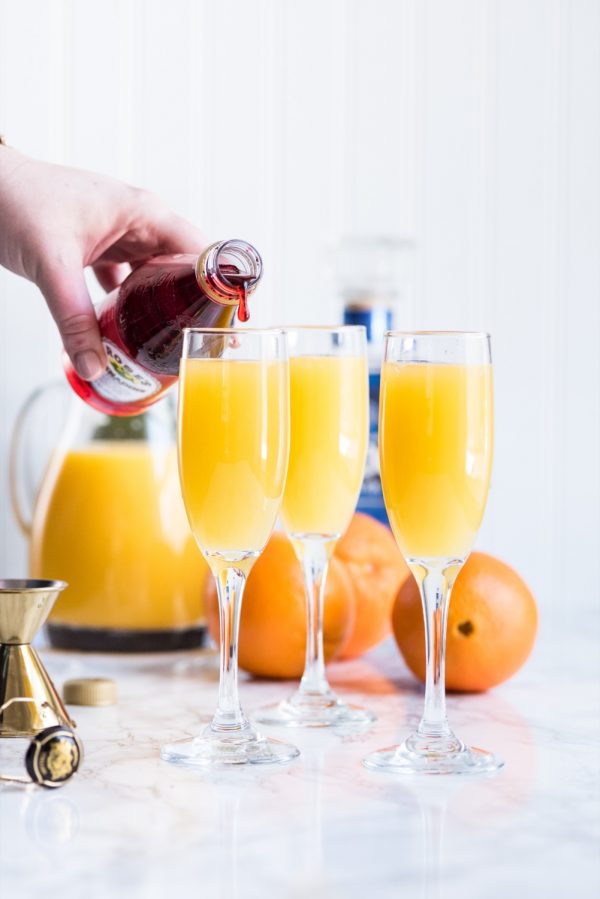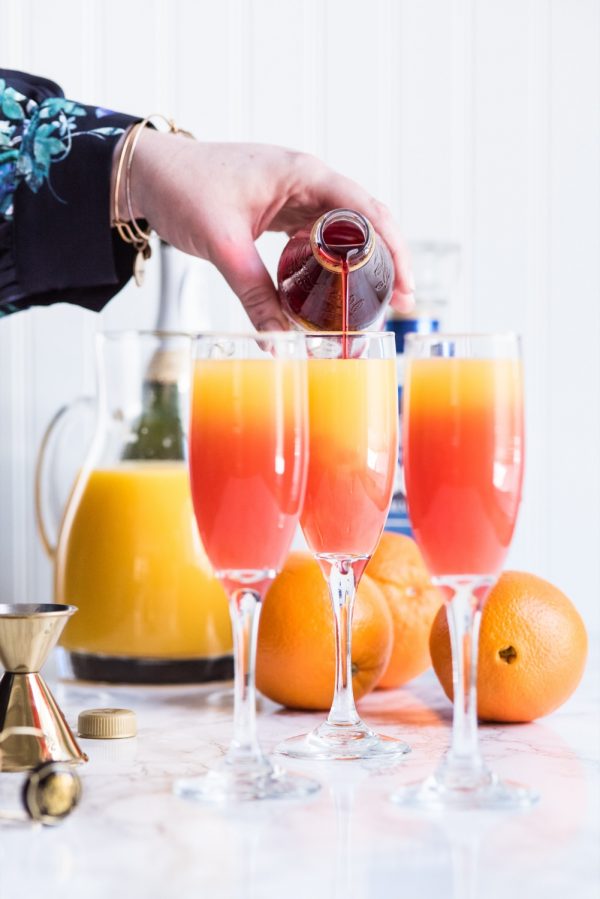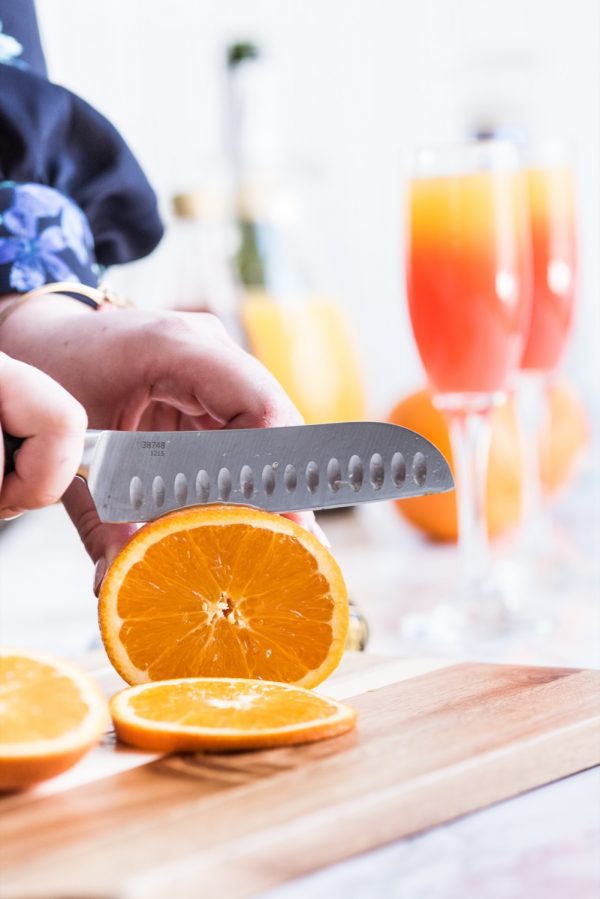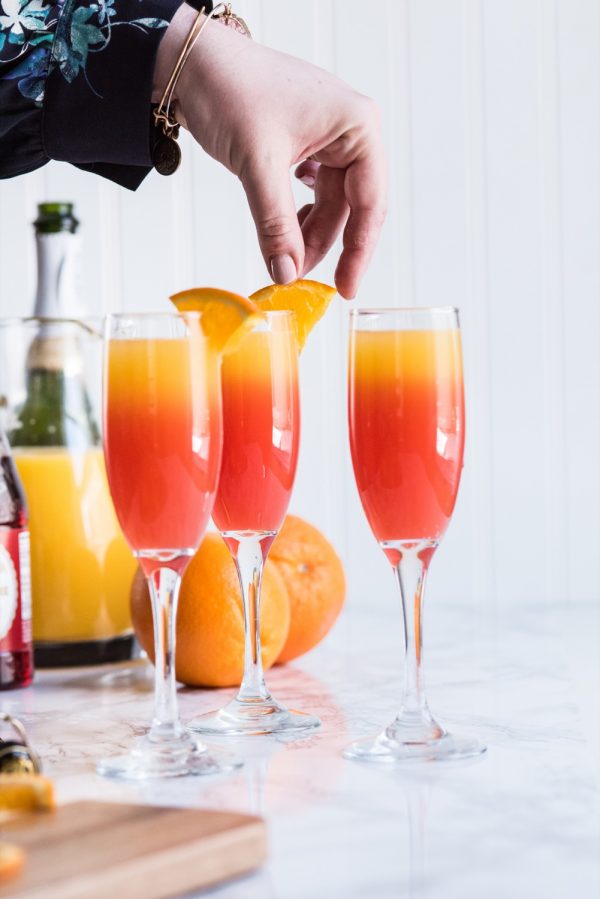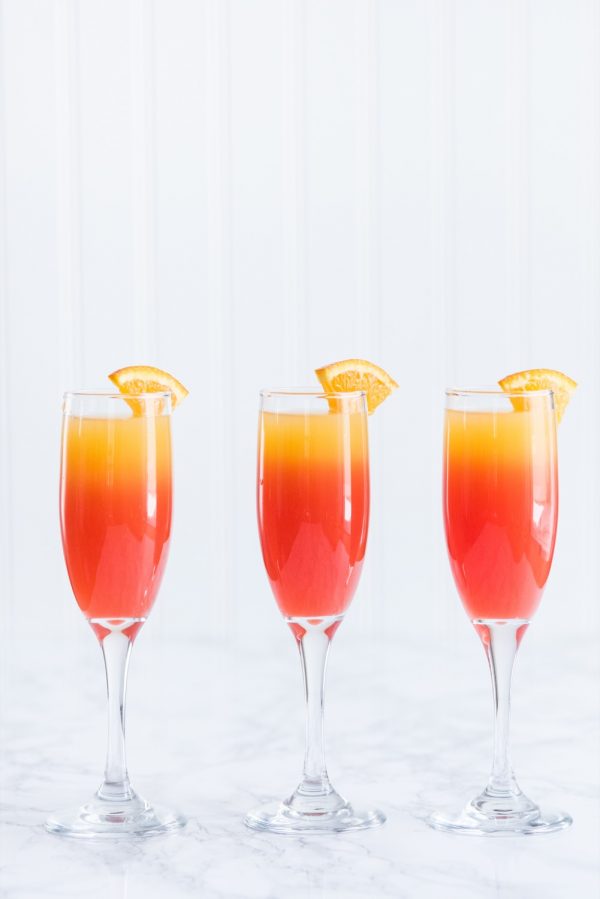 [Recipe + art direction by Cyd Converse | Photos by Alice G. Patterson.]