This post was sponsored by EasyCare® Ultra Premium Paint. Thank you for
supporting the sponsors that help make The Sweetest Occasion possible!
After living in our house for a little over three years, I am so so excited to finally be sharing the reveal of our master bedroom makeover! It took so long to make our bedroom a priority, and it's also a particularly small master bedroom, so my goals were to make it feel cozy yet resort-like in the way the best Airbnb bedrooms always feel. The new paint color from EasyCare® Ultra Premium Paint is the pièce de résistance of the room and the element that brought it all together.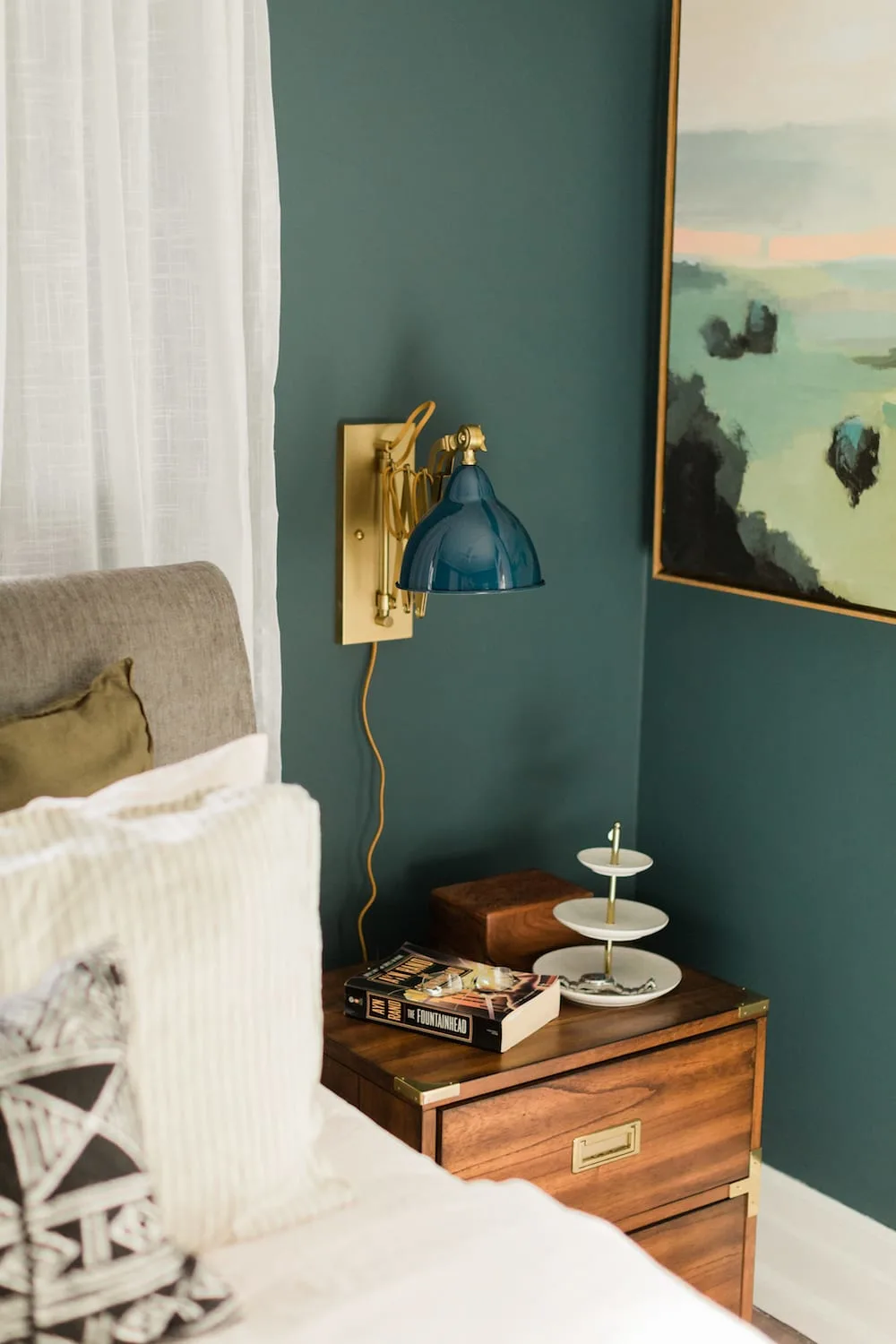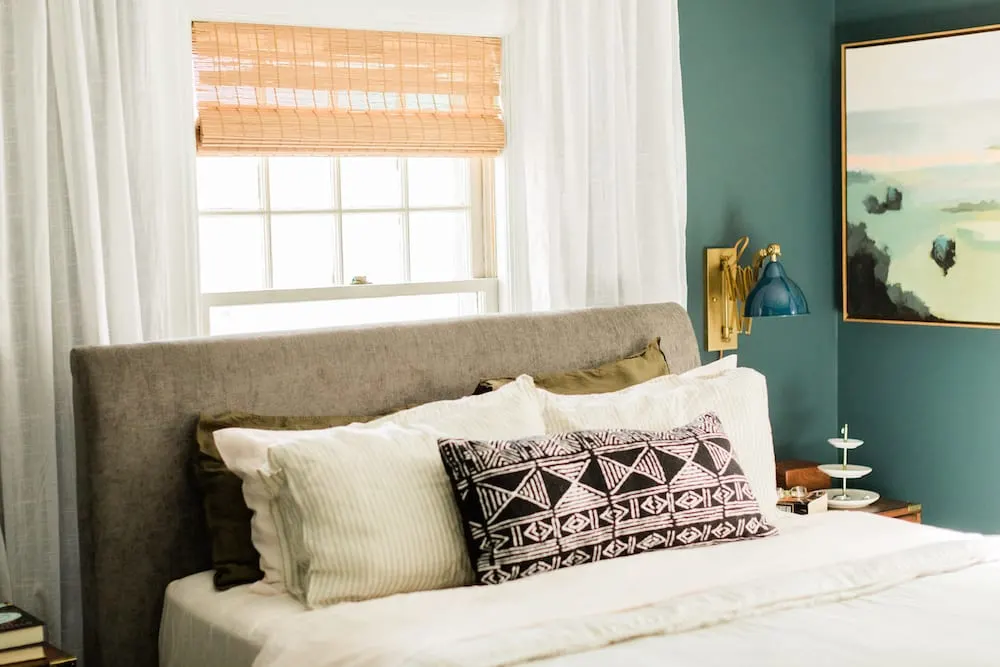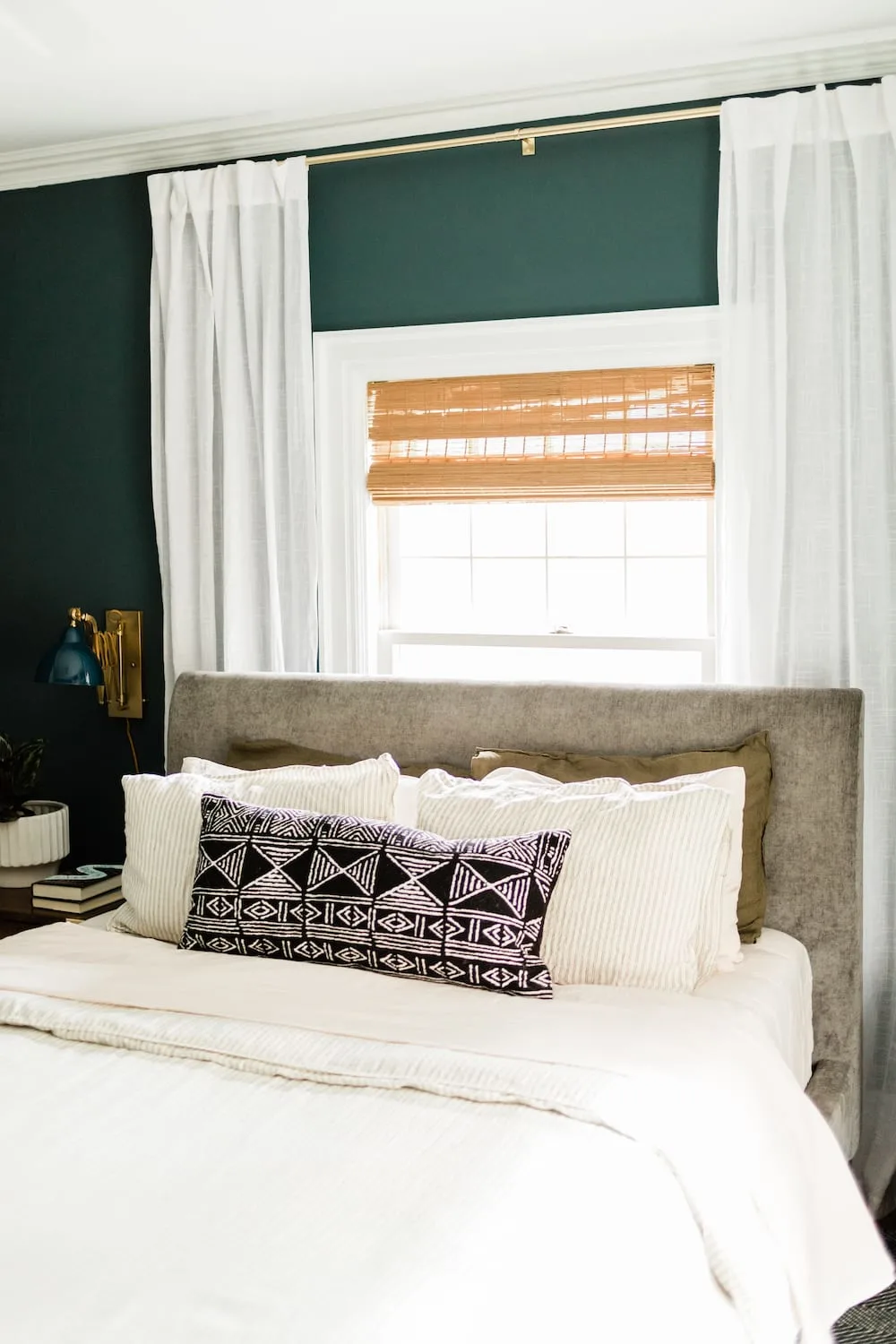 I knew I wanted our room, tiny though it might be, to feel like a true retreat. I also wanted to have a moodier, more masculine vibe going on so picking out a rich, deep paint color was my top priority. I tried several different swatches of EasyCare® Ultra Premium Paint (available at True Value stores and independent paint and hardware stores), which is a process I shared on my Instagram Stories – because it's always more fun picking out paint colors with friends!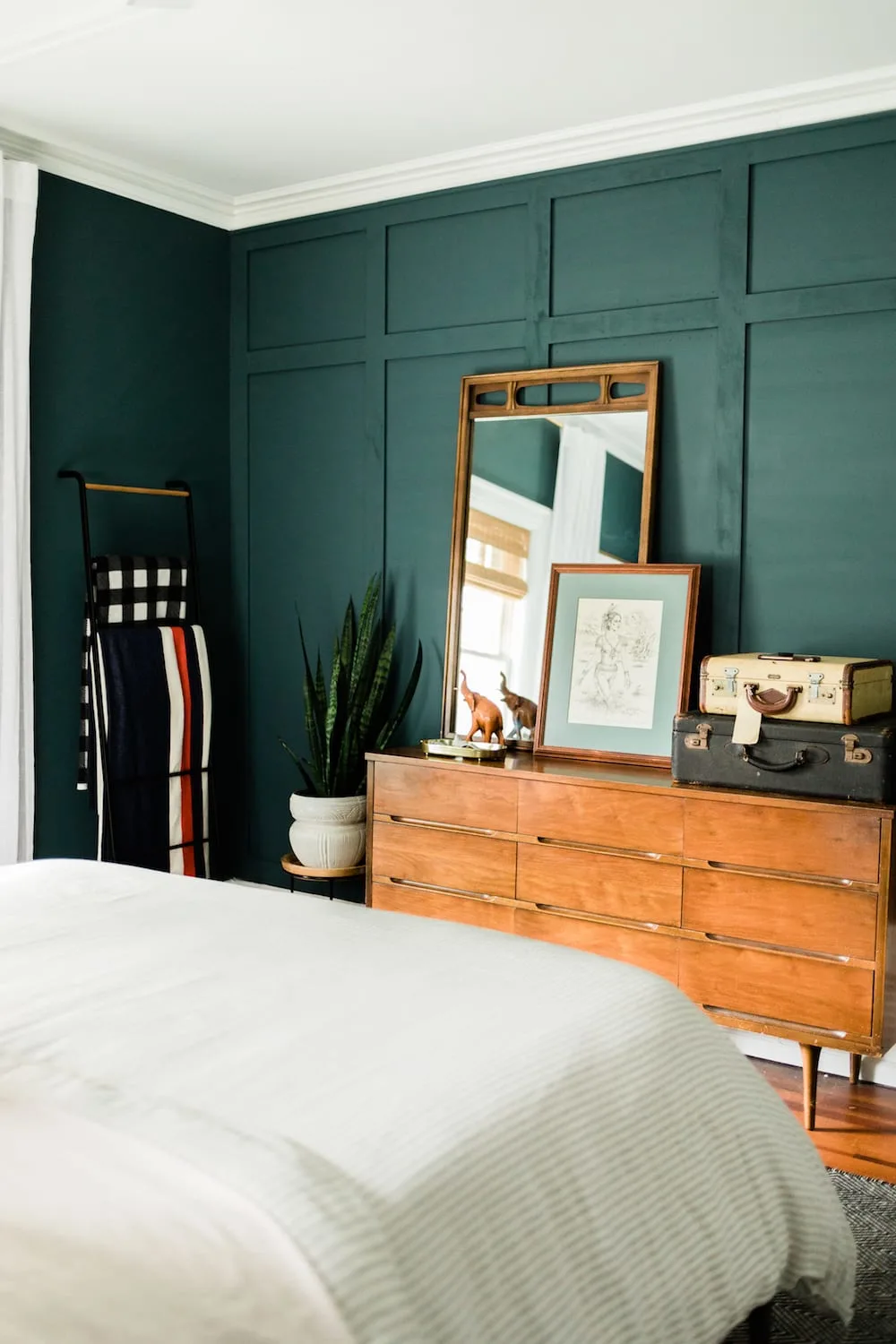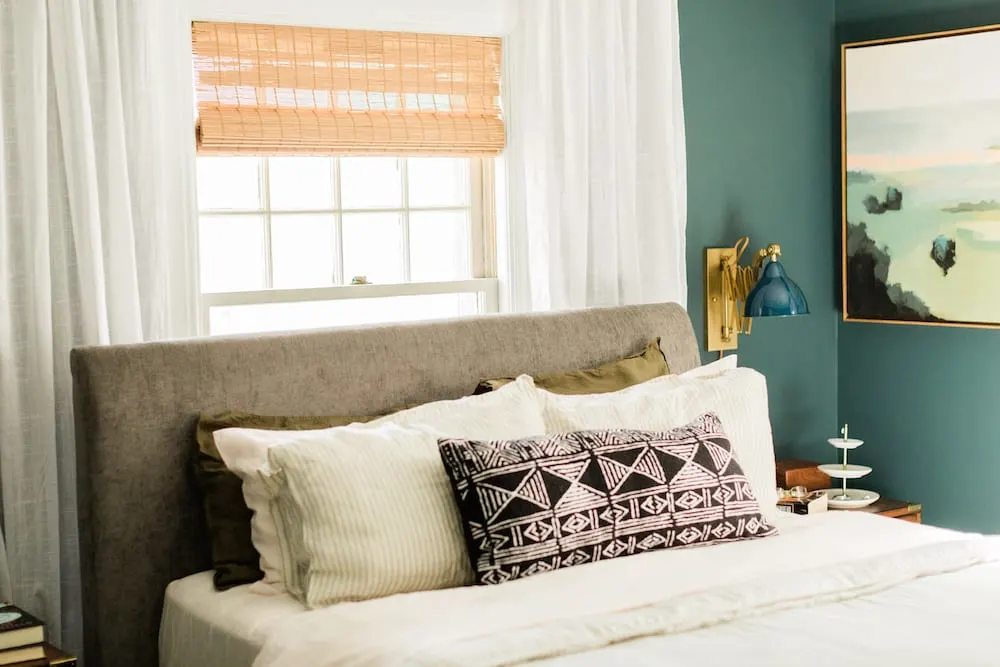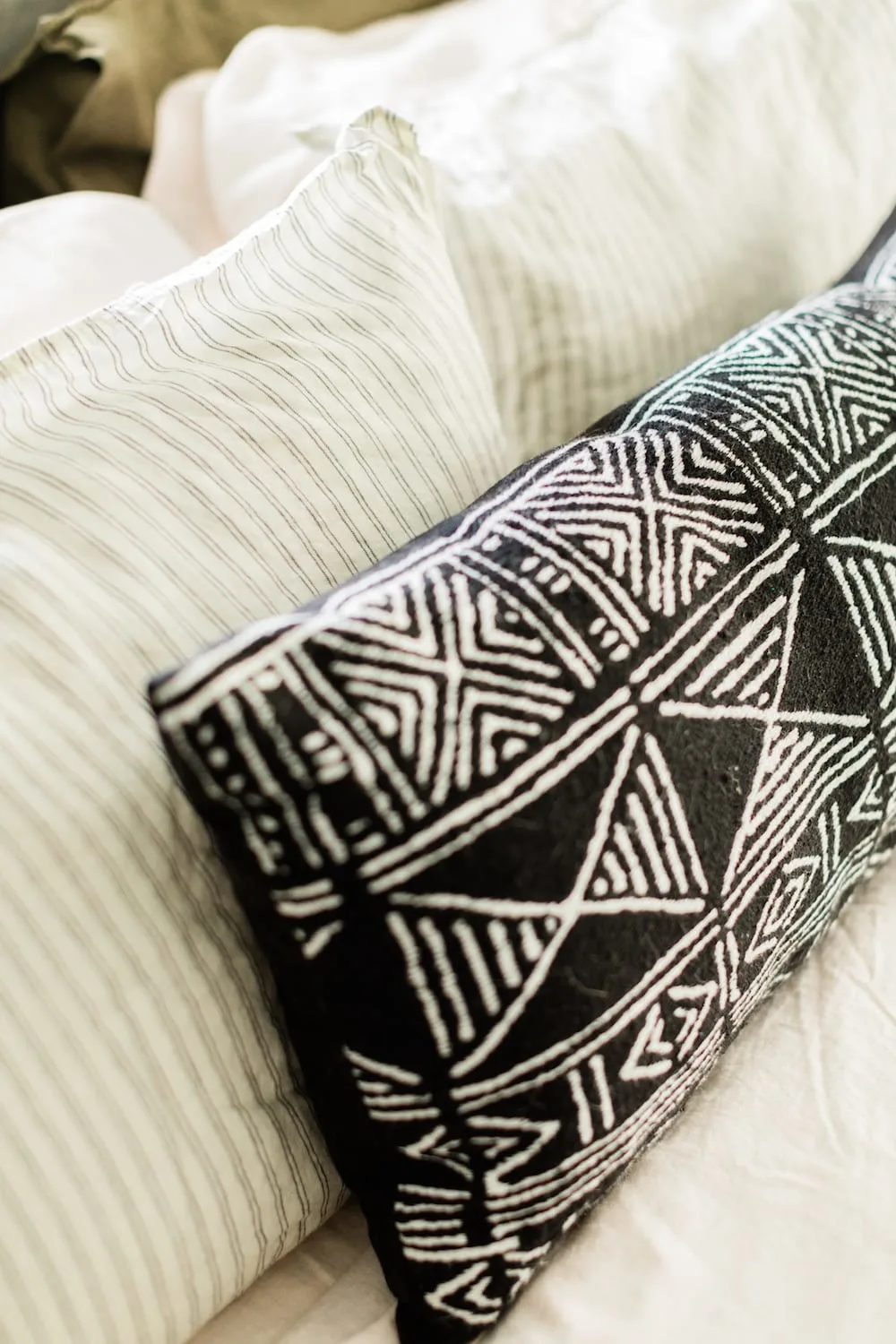 After narrowing down my favorites and taking your hundreds of votes into consideration, I landed on EasyCare Paint Gothic Gray and chose the flat sheen. It is the perfect color! A dark green-gray with blue undertones that makes the room feel like a jewel box. We also built out a board and batten feature wall, opposite our bed, to add a bit of architectural interest to our room since it wants for any kind of drama by way of size or scale.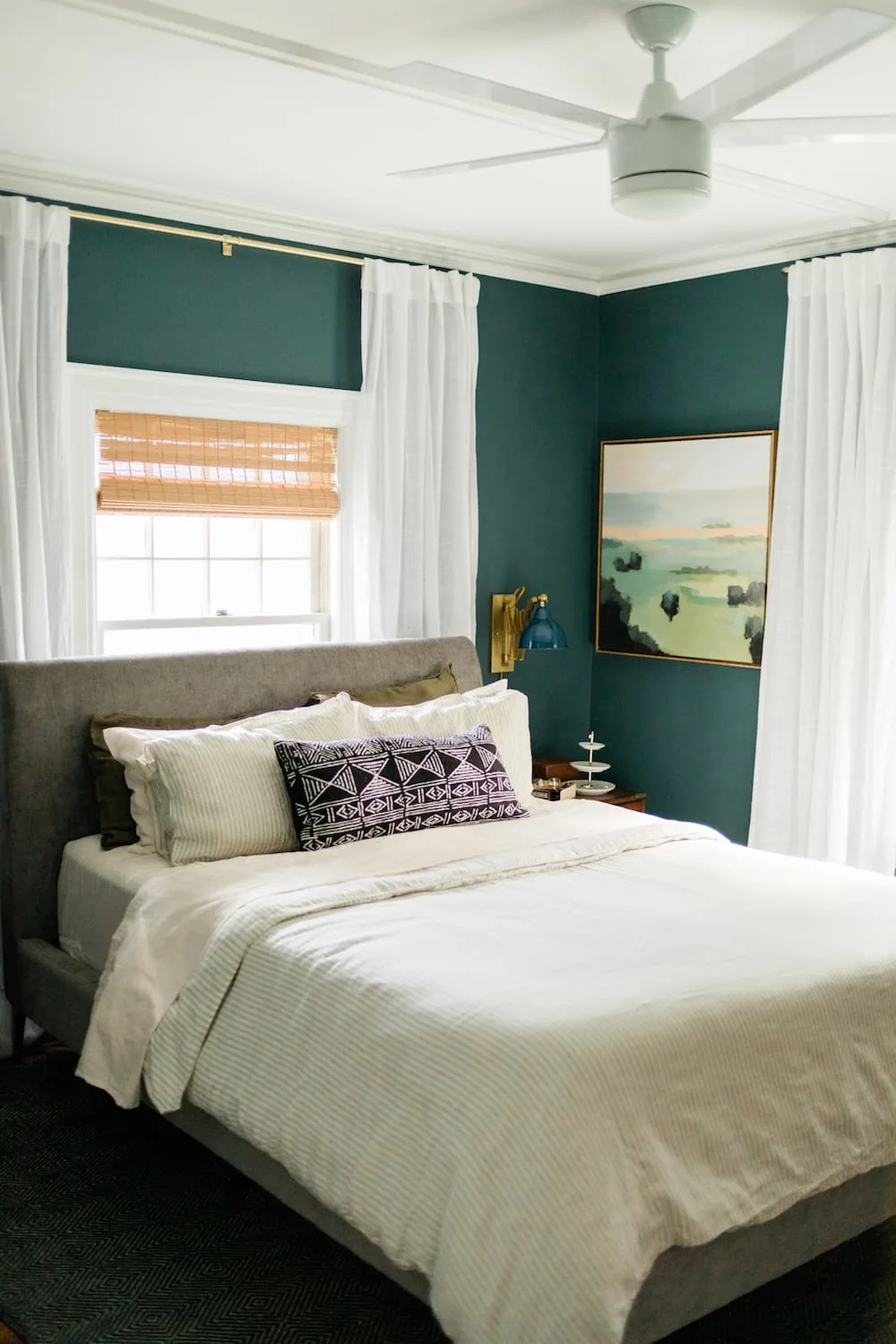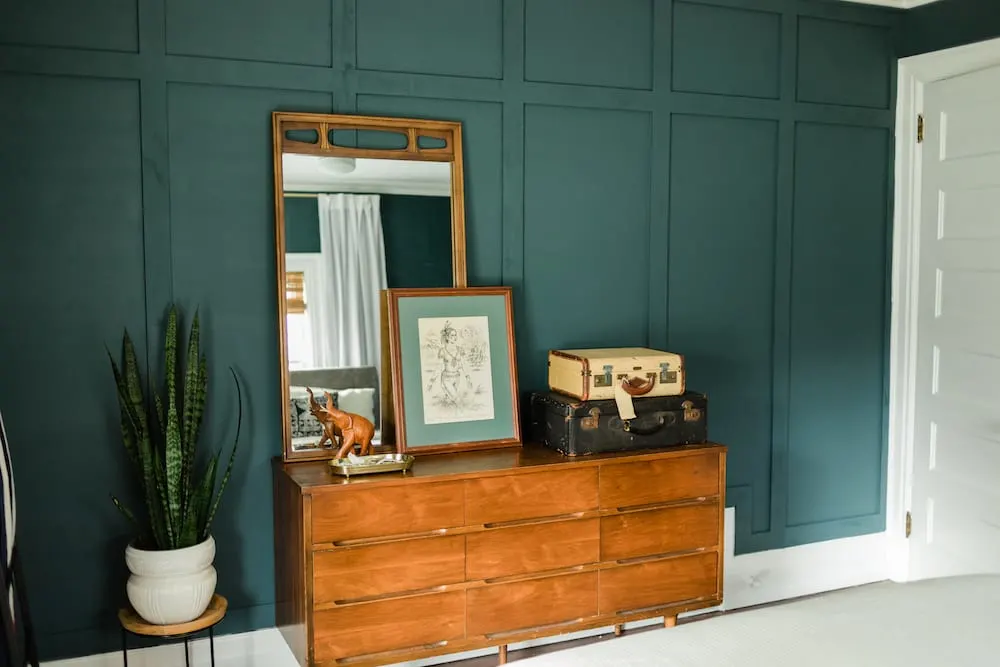 Here's a reminder of what the room looked like before! The first photo here is from right after we closed on the house in 2016 while the second two photos were captured as we had started hauling furniture out to prepare for building the board and batten wall. I think showing you the heaps of laundry and serving up a dose of realness is too fun to resist. I'm just a real mom trying to juggle it all, friends.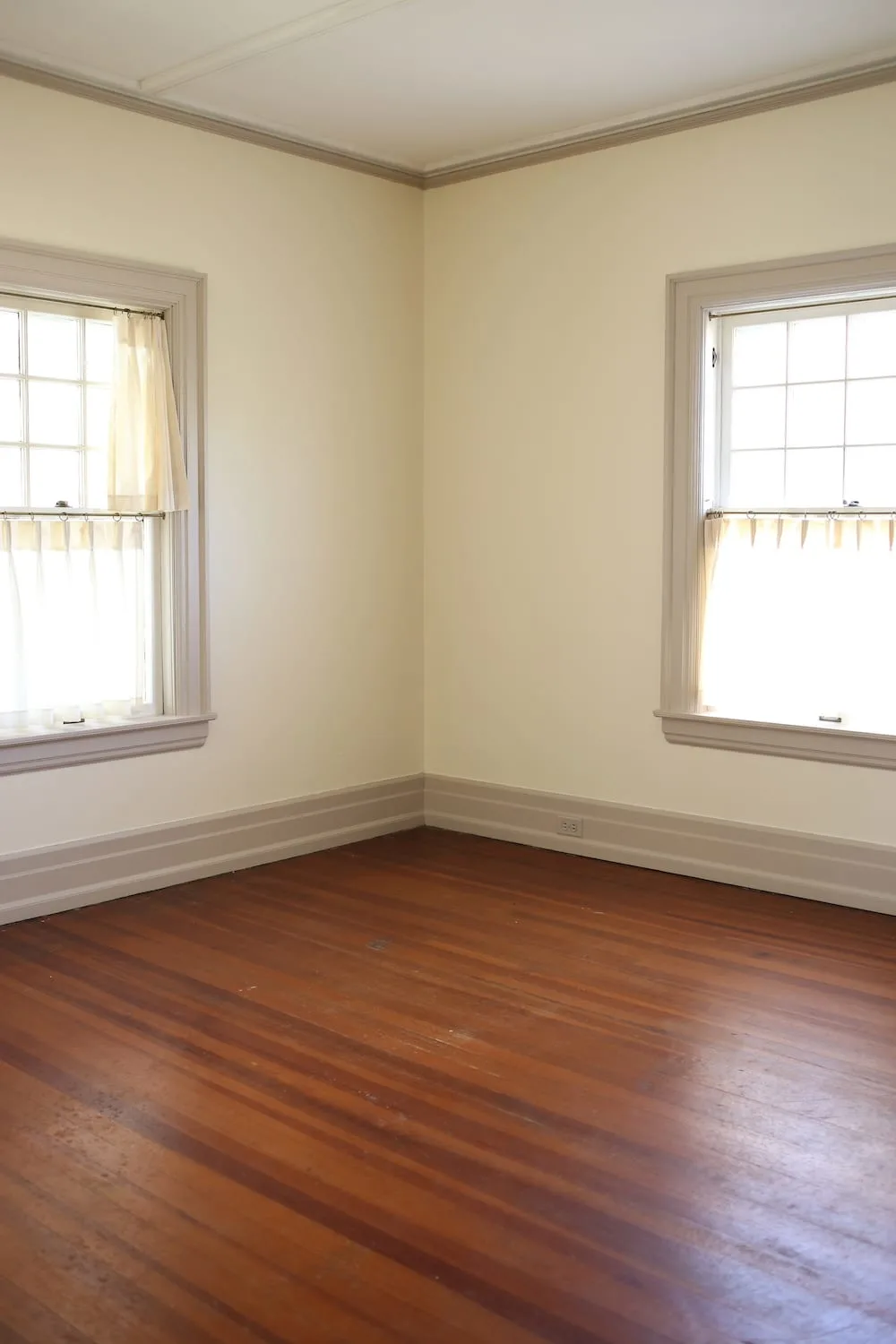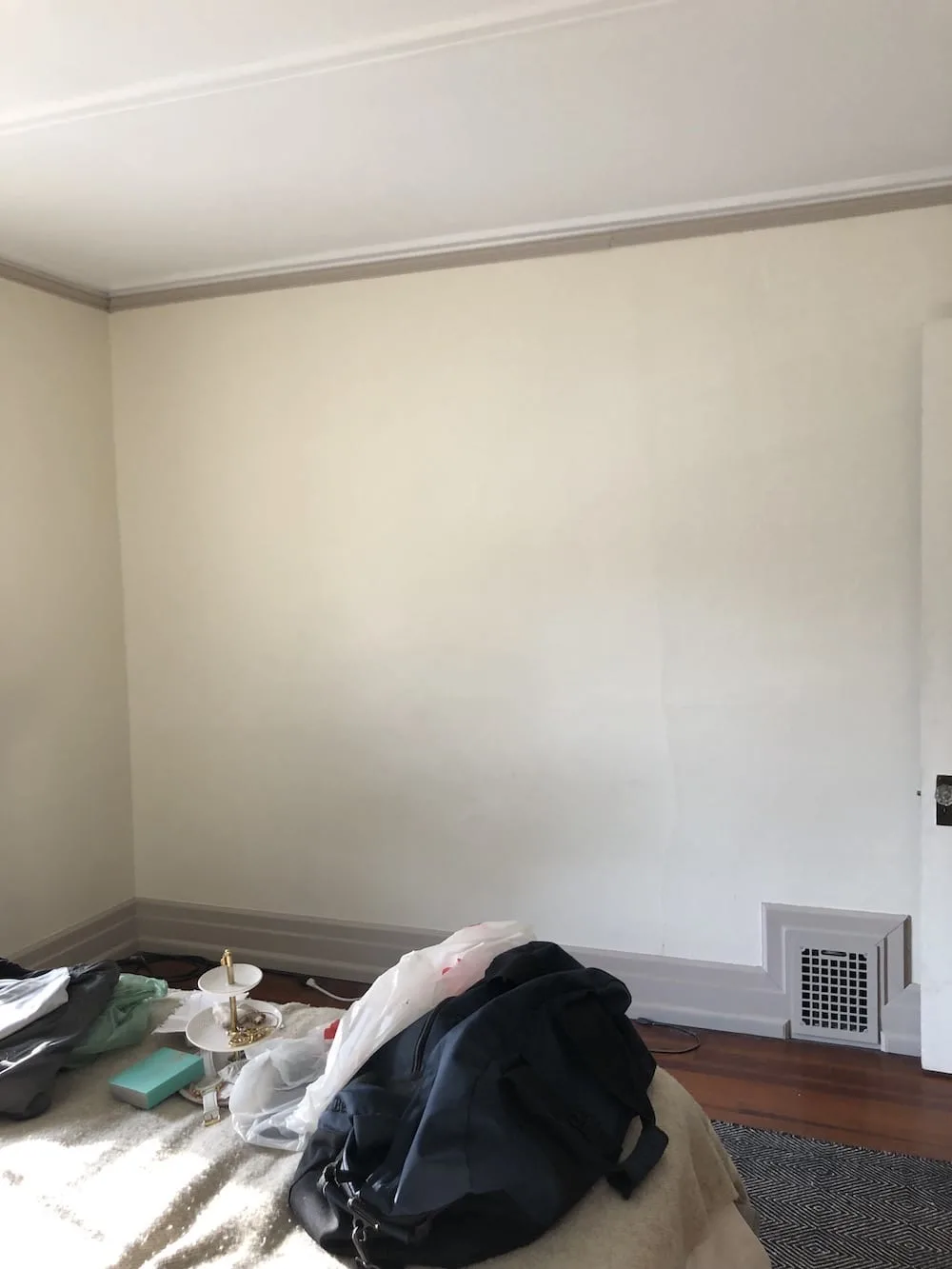 Bob will confirm that I am a total paint snob – or perhaps you've seen me wax poetic about painting and all my painting techniques on Instagram. In a word, I am obsessed with EasyCare Ultra Premium Paint. It is a paint-and-primer in one that has a low odor, low VOC formula with insanely great coverage that made painting this room so incredibly easy. I also love that EasyCare Paint is AAFA-certified (Asthma and Allergy Foundation of America) which means it helps minimize irritants and pollutants in the air, creating a healthier indoor environment and allowing for newly painted spaces to be enjoyed sooner. In a house with a toddler, a veritable frat house worth of teenage boys on any given weekend and a dog, I am all about a paint that is super stain-resistant and durable, while giving me the rich color I desire, and this paint checks all the boxes.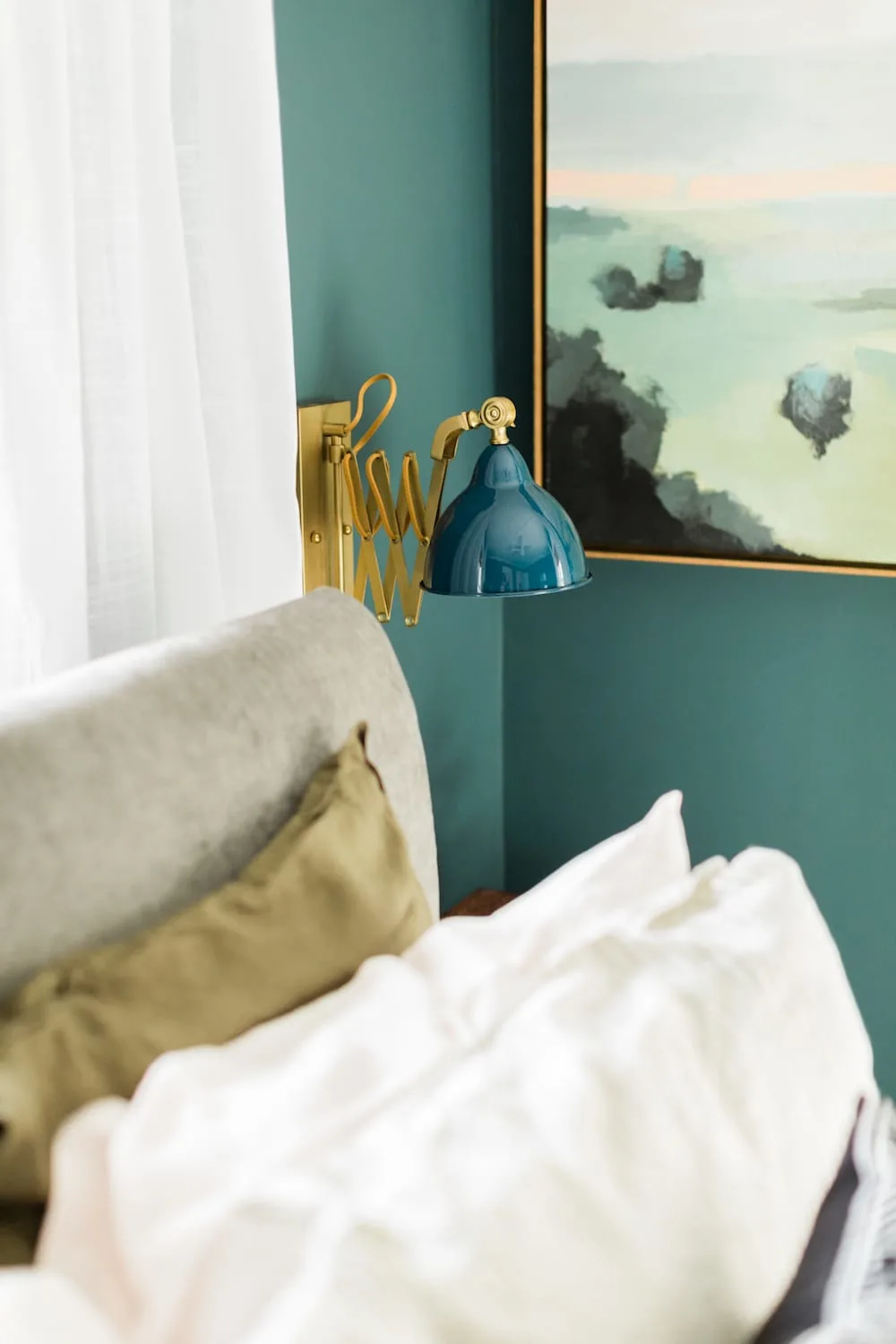 Beyond the paint transformation I was all about keeping things light, breezy and casual. The bed is new, the dresser is my beloved vintage score from several years ago, the bedside sconces have turned out to be perfect for reading. A textured, patterned wool rug and slightly rumpled linen bedding just layers on the coziness. (The linen bedding was fully inspired by the Airbnb we stayed at in Vermont in February where I slept like an actual queen.) Add in airy white curtains and custom bamboo shades and the new paint color sets the stage for an amazing small master bedroom makeover!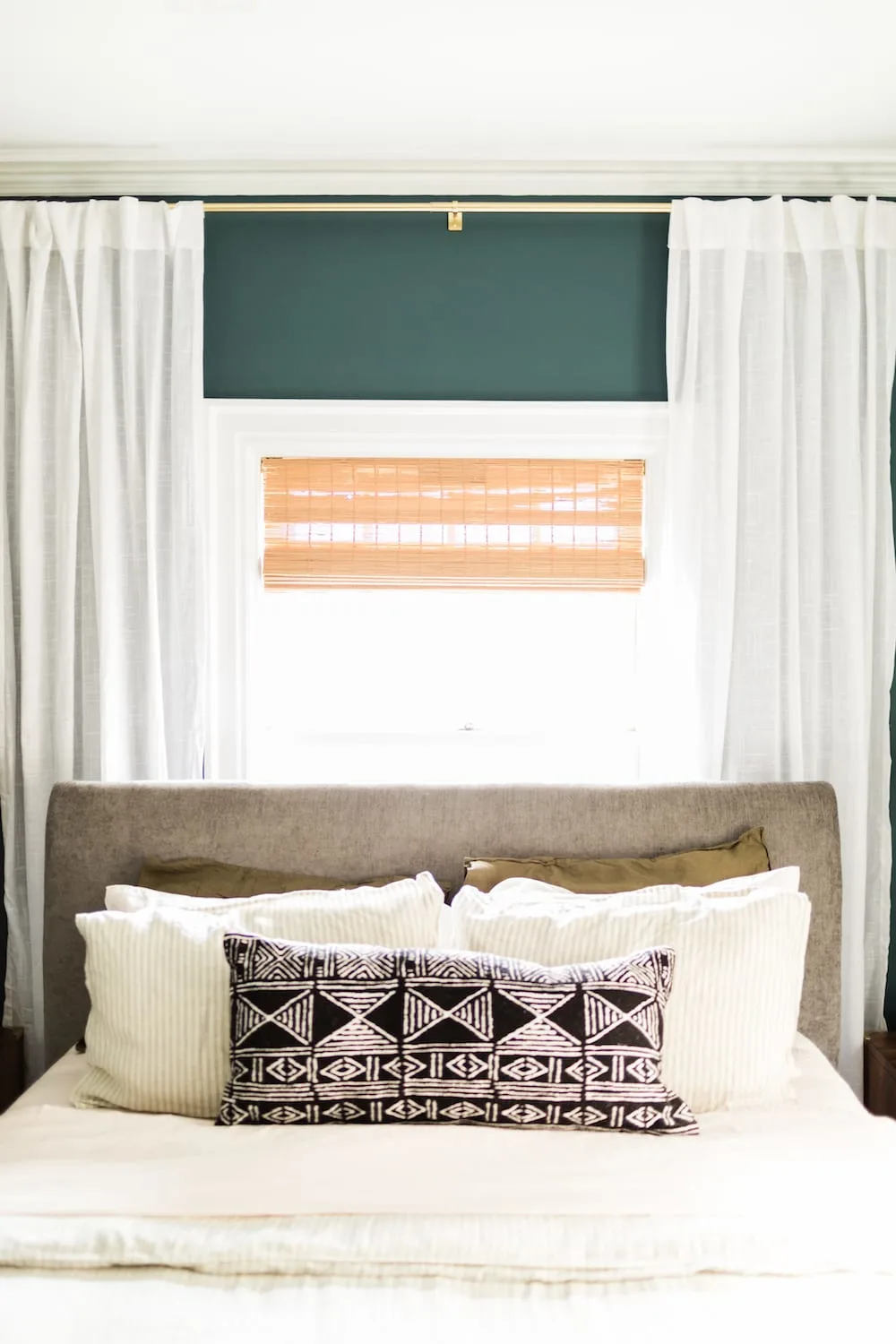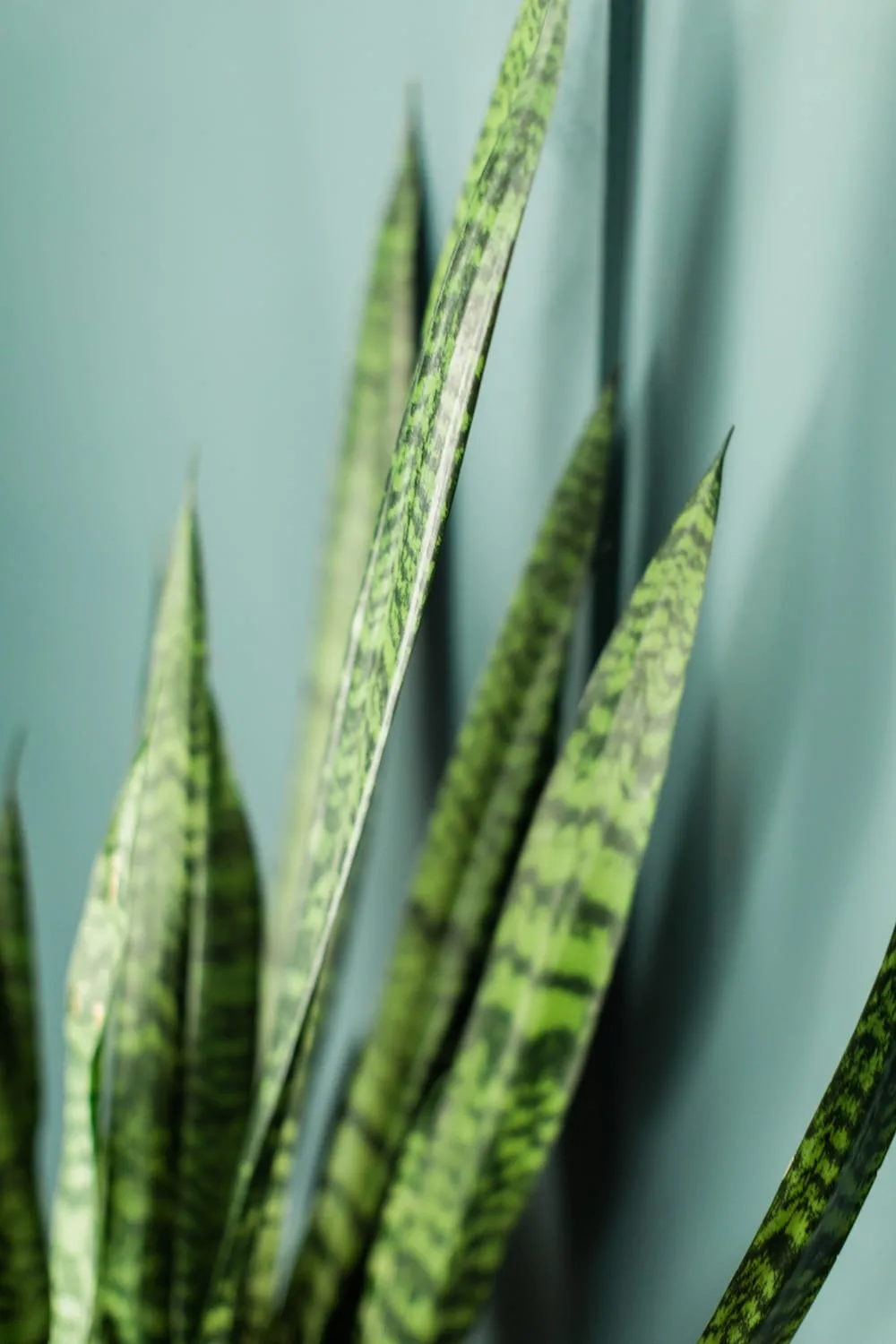 You can find EasyCare® Ultra Premium Paint by checking out the store locator. I just love the consistency and coverage of this paint and the color range is seriously stunning – they have over 1,200 shades to choose from and will even color match.. It's certainly a bit of a cliché to say that it's amazing what paint can do to transform a space, but gosh it's just so true! Go paint all the rooms, friends.