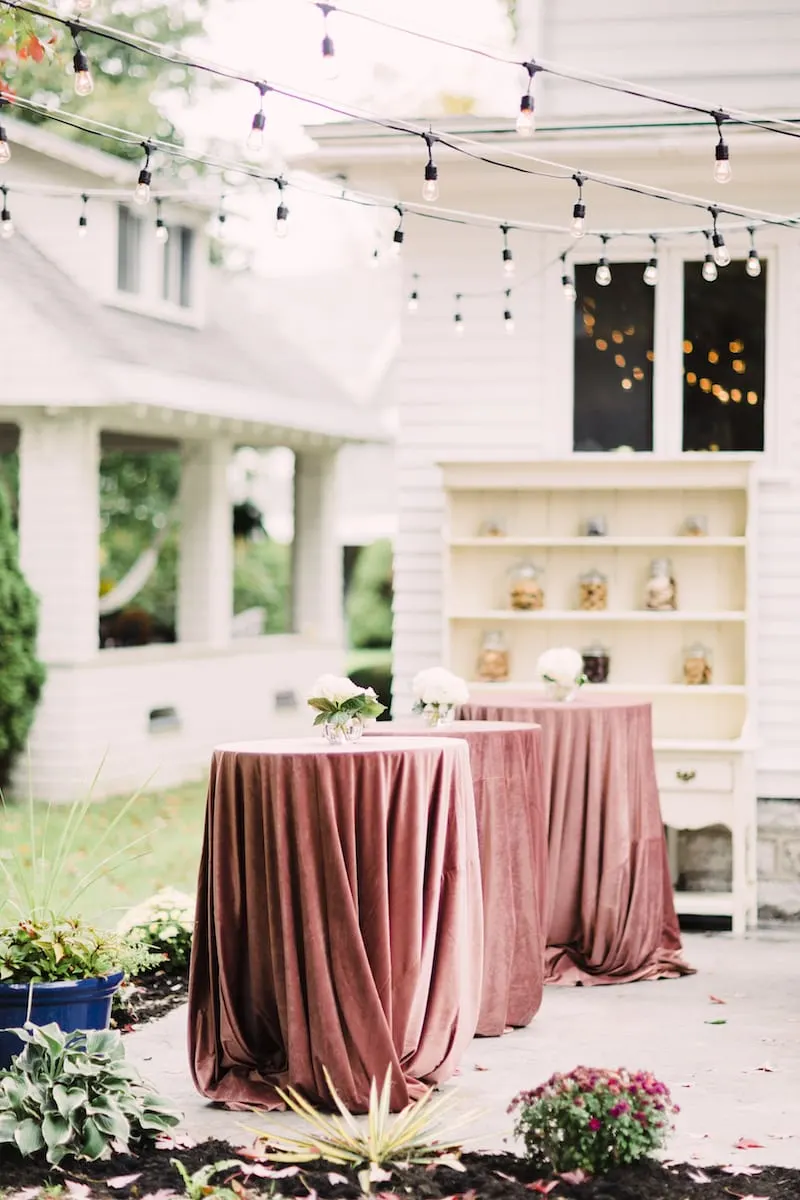 I can't believe that we got married two years ago today and that somehow I never shared a full recap until now! After eleven years of writing a blog and creating content online I've intentionally chosen to be very private with my personal life (even though from the outside looking in it may not appear that way), so I think I just wasn't quite ready to share this incredible day for our family just yet. Backing things up a bit – we were married at home and celebrated with a beautiful fall backyard wedding. It was basically the most magical day ever.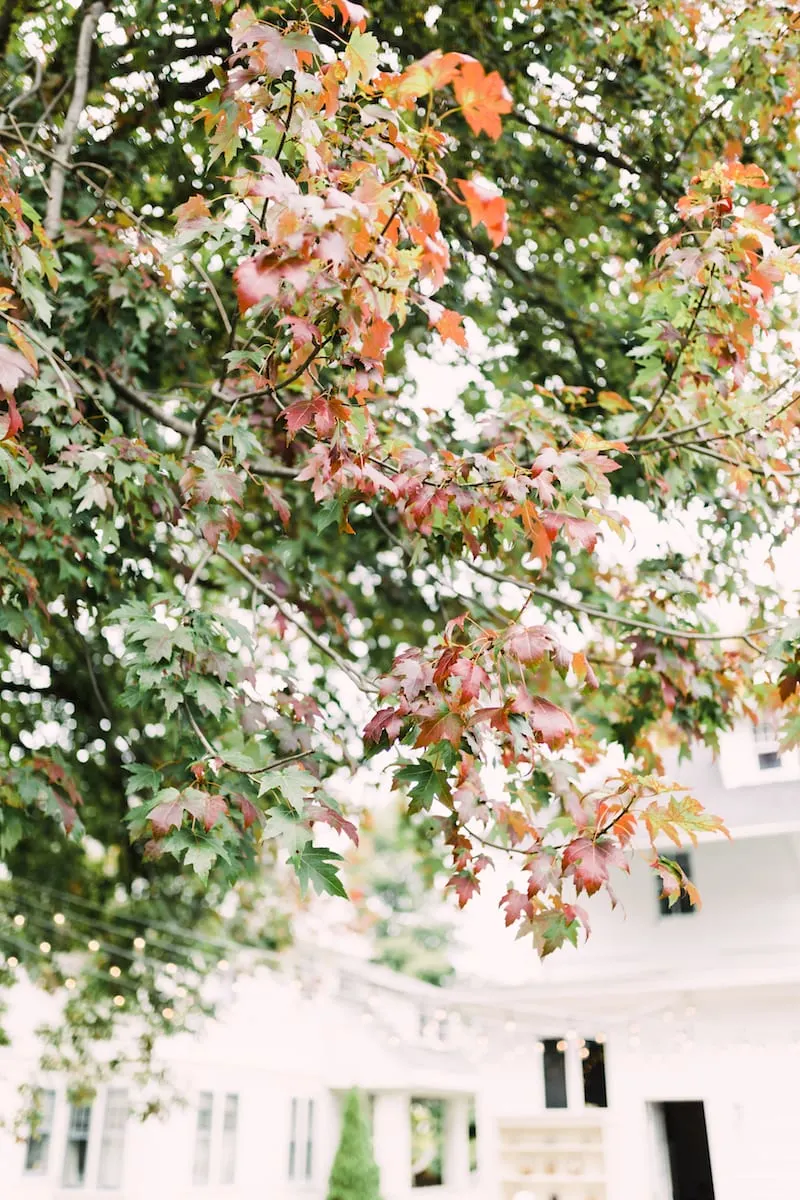 Planning a Backyard Wedding
The plan for our backyard wedding was always to be married in the backyard followed by a cocktail reception on our back patio. We were then going to head off downtown for a fun pub crawl with our crew. Weather had other plans though when torrential storms blew in for the majority of the week leading up to our wedding day. While everything look green and beautiful, the reality is much of our yard was saturated and soggy. Luckily, the city let us pull a permit to close our block for the day and we ended up getting married right in the street. It was fun and whimsical and so memorable for our guests.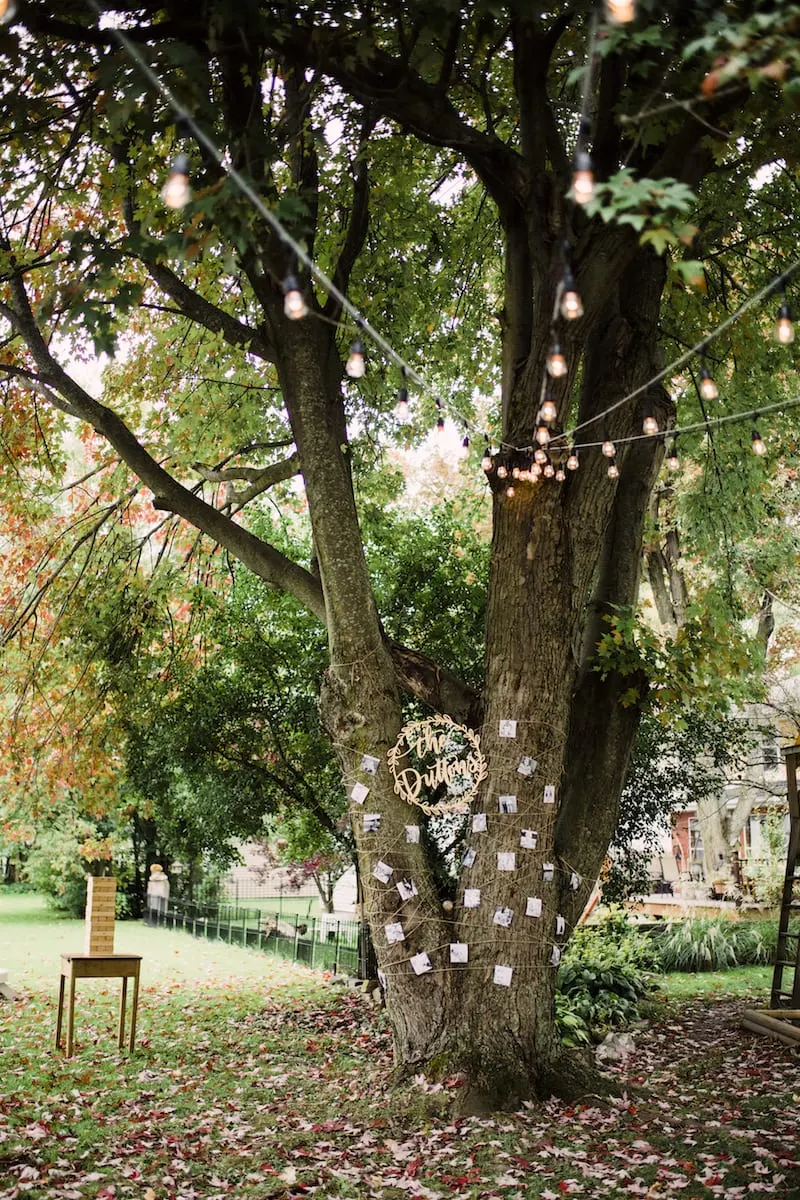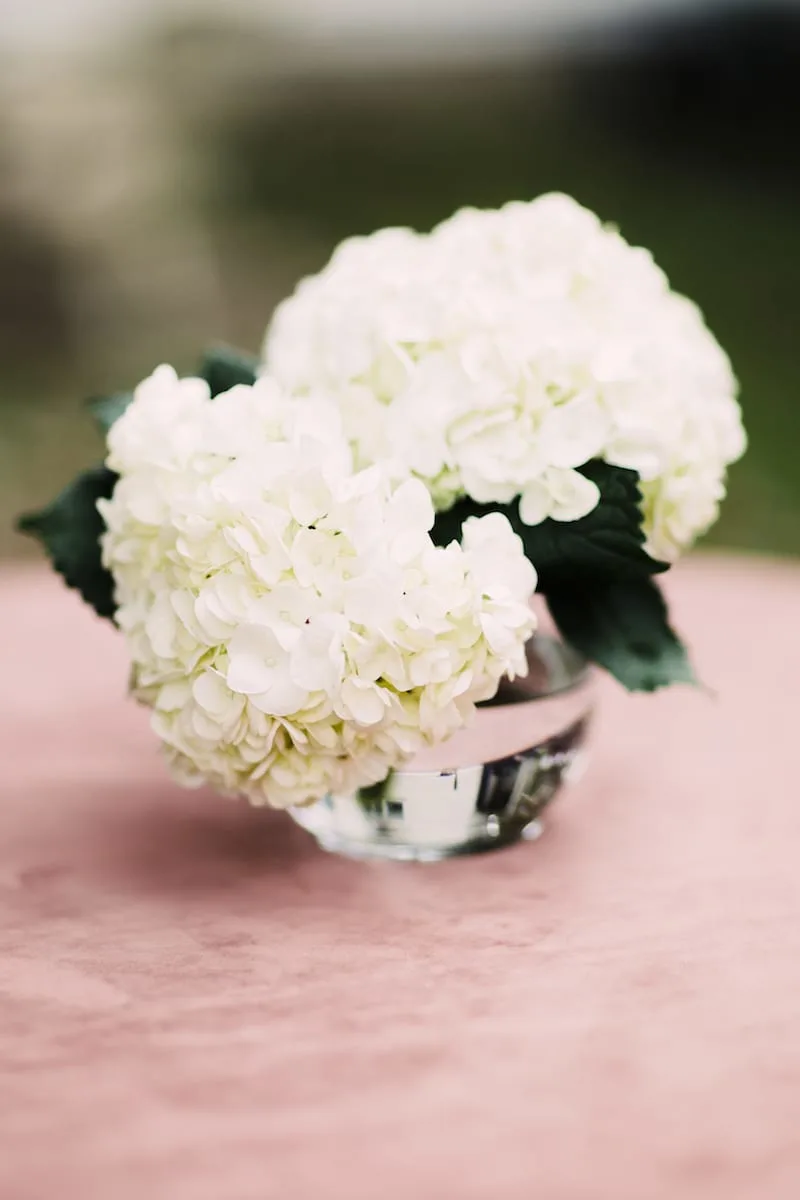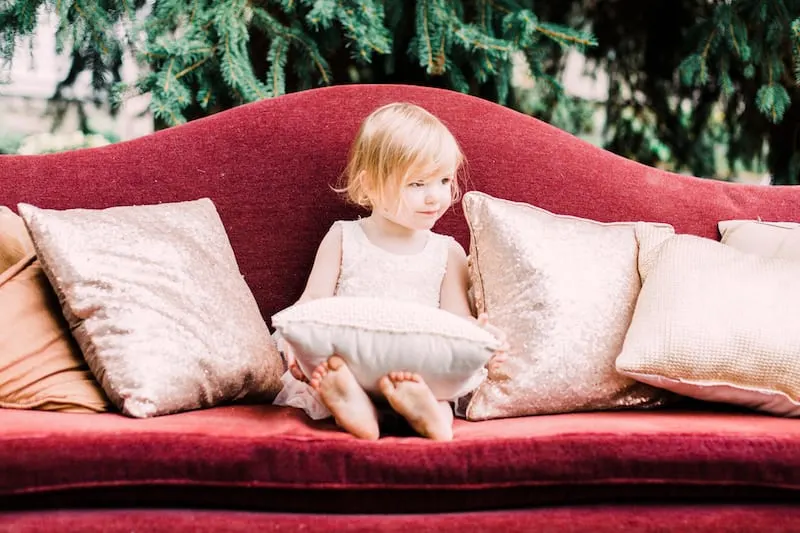 The goal with our wedding was always to have it feel like a true family affair. It was a deeply emotional, meaningful day for us and our kids, especially as a blended family, so we made sure every detail reflected that intent. We asked our dear friend and neighbor Jim to be ordained to marry us. Our incredibly talented neighbor Jillian (who was 12 at the time) sang and played the ukulele as part of our ceremony. We skipped a traditional wedding party and instead asked our best friends and ours boys to stand up with us and give toasts and give readings. I wrote every word of the ceremony from scratch to make sure it was personalized and a true reflection of our love and our life together.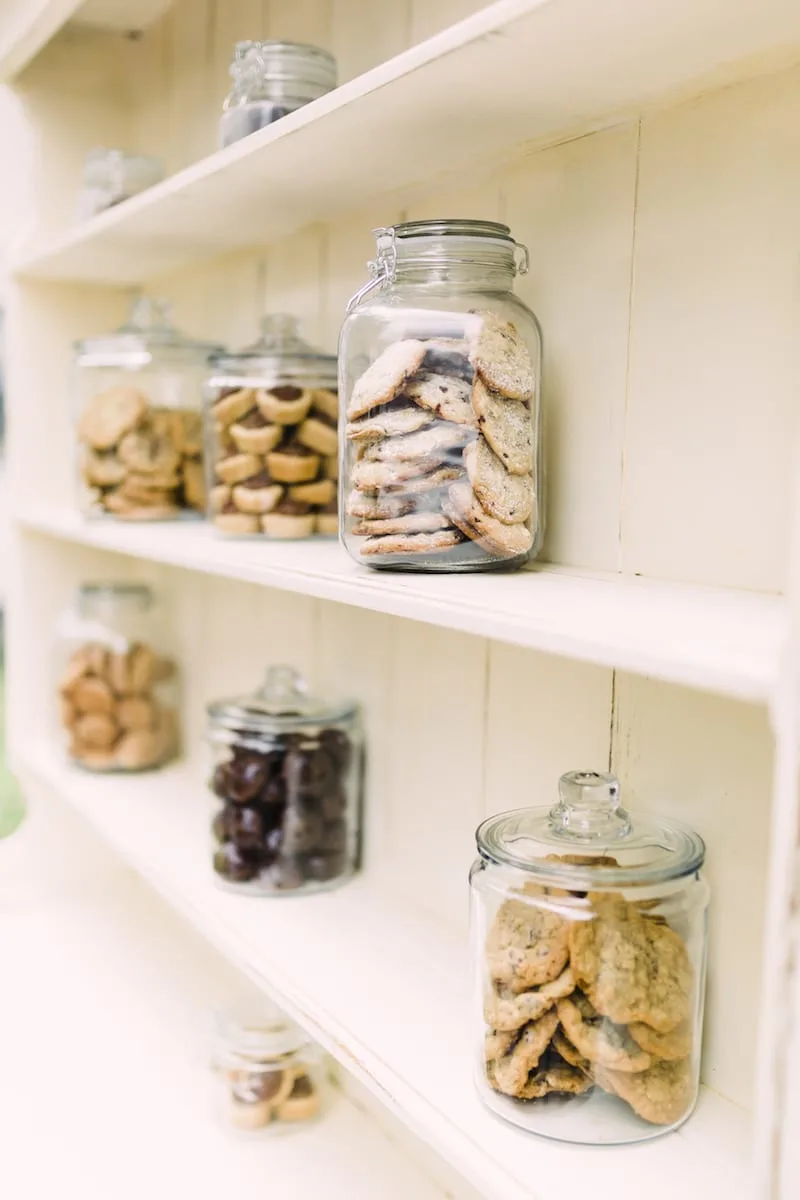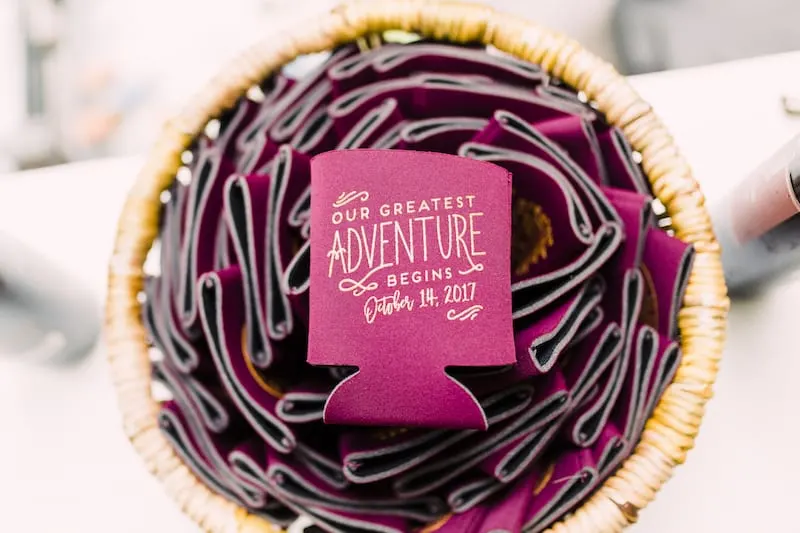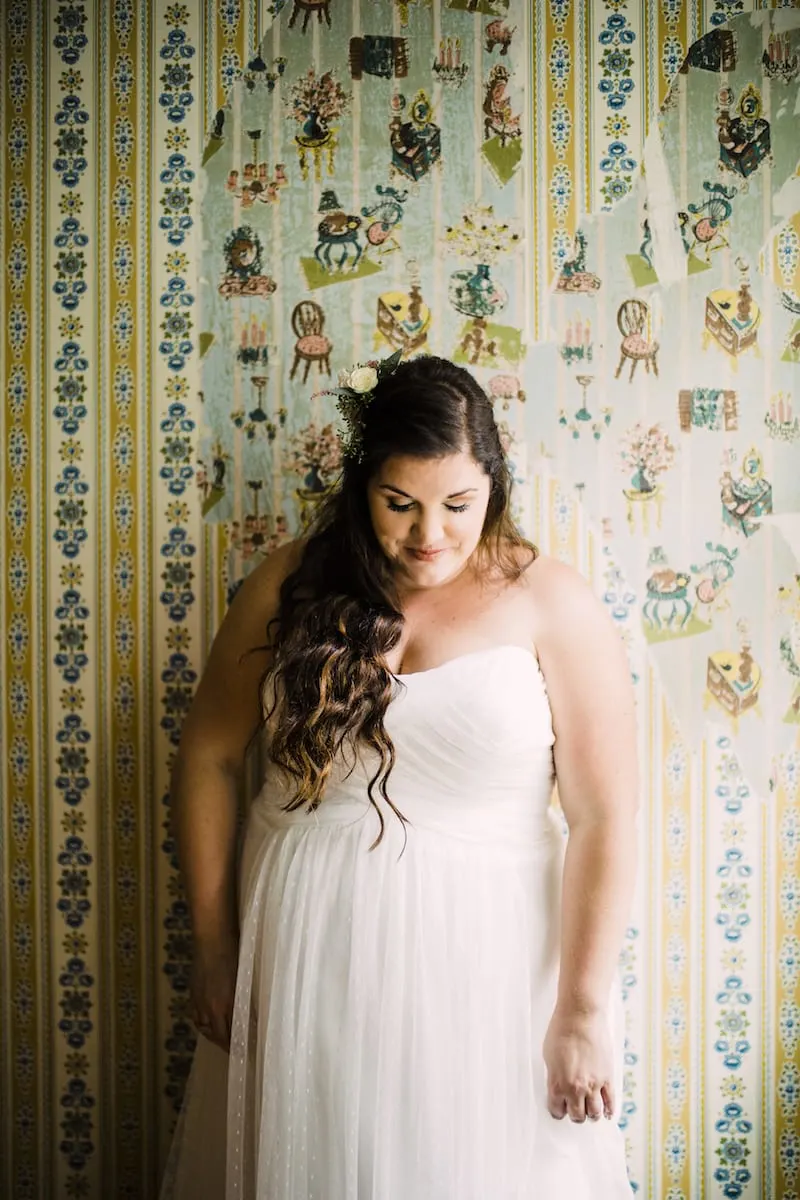 I chose the blush and oxblood color palette specifically because I wanted the day to feel rich and warm, but not compete with the fall foliage. Because I was after a really lush, cozy vibe I worked with my friend Briana of Pretty Little Vintage Co. (an amazing Upstate New York vintage rentals company) to load up the yard with stunning furniture and lawn games. The luxe blush velvet linens were provided by La Tavola Linens and they brought the patio to life. While I had a local florist make the bouquets, I made the tiny little arrangements for the patio tables myself that morning while Bob, our boys and some of our best friends set up chairs and hung photos around the big silver maple in our backyard.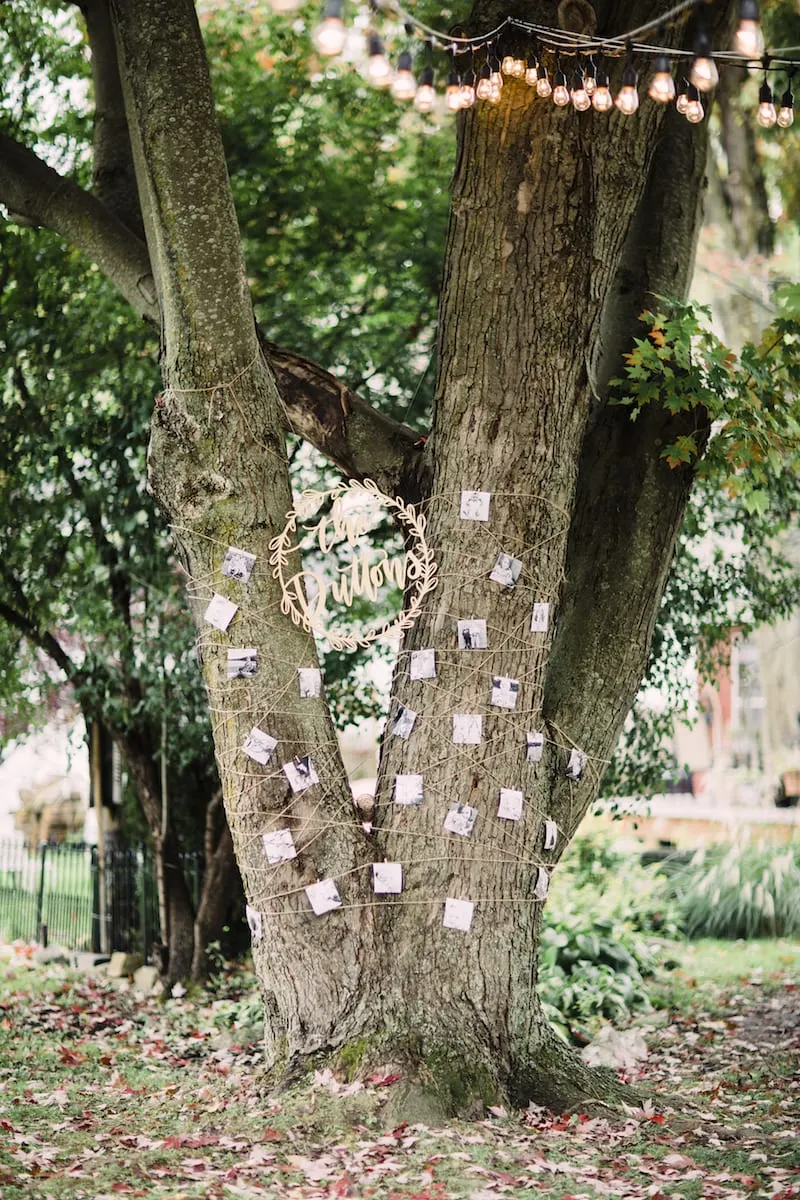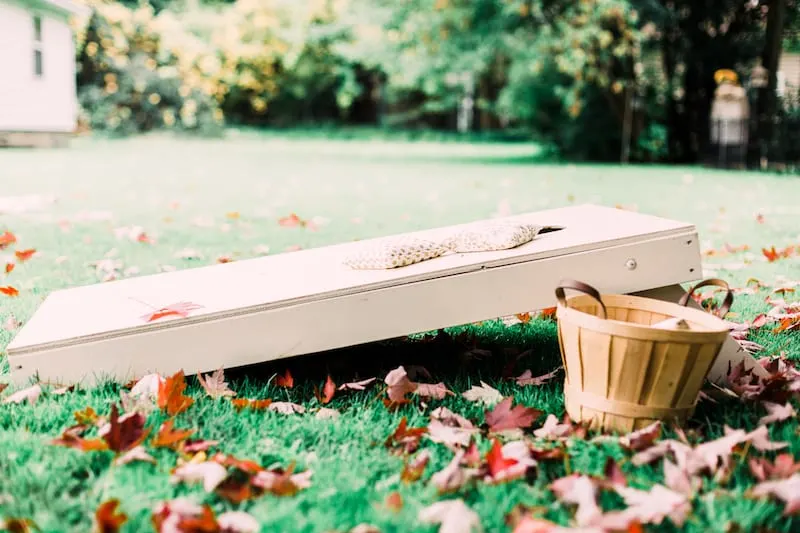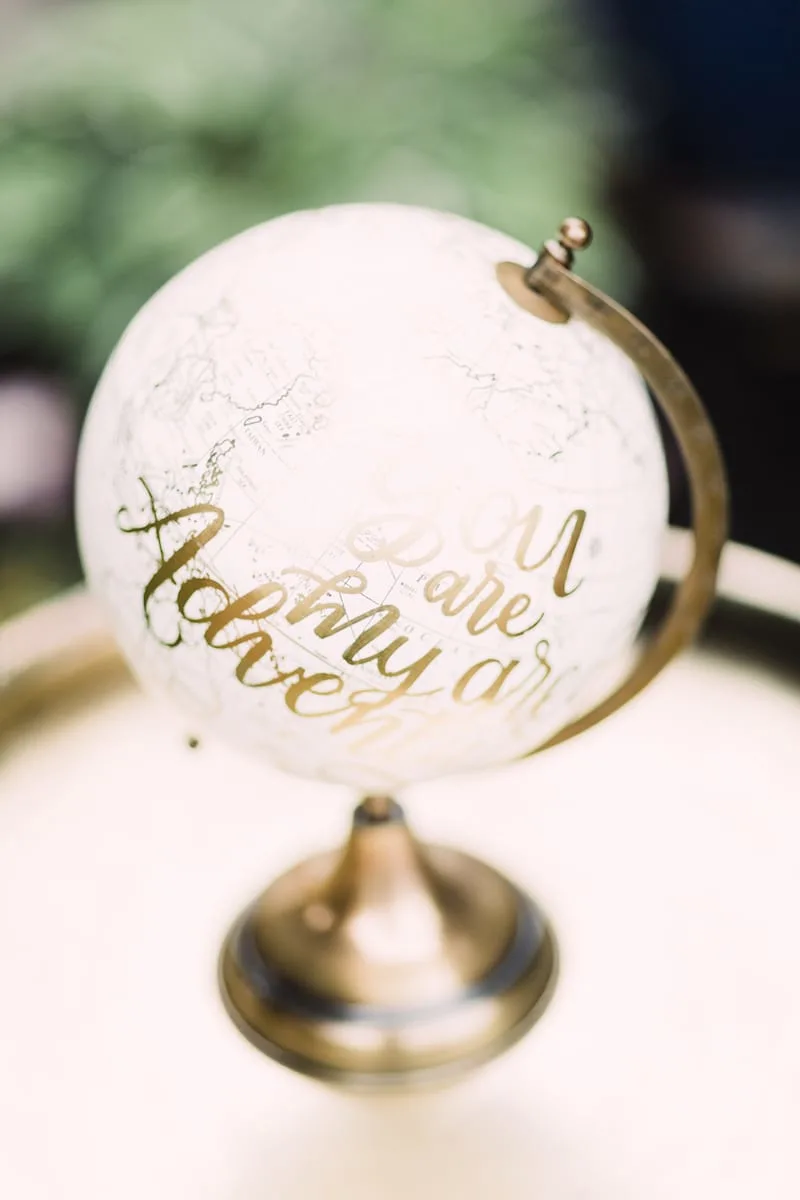 My mom, one of my besties and I baked hundreds of cookies that we tucked into cute little cookie jars along a vintage hutch on the back patio. Cookies at weddings are hardly a unique idea, but they are 3000% always a crowd pleaser. We skipped any kind of cake or formal dessert service this way, but those with a sweet tooth were still able to indulge. It worked out perfectly!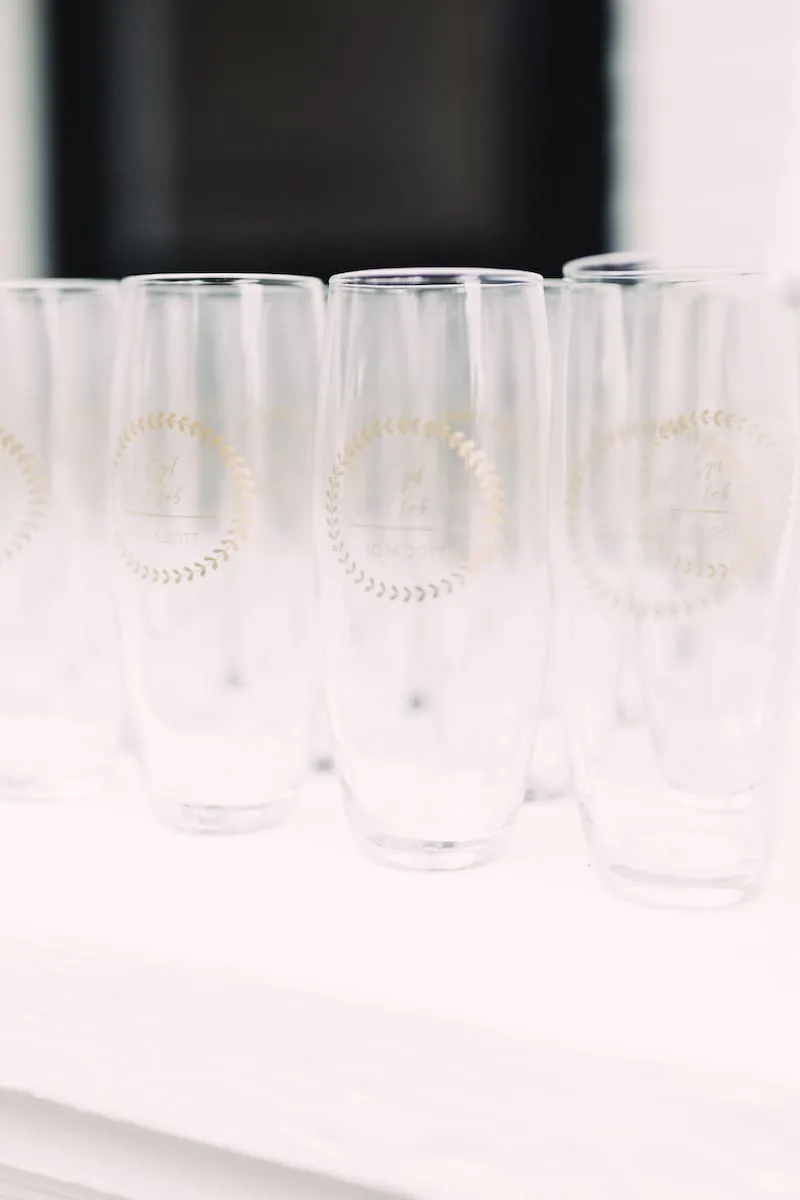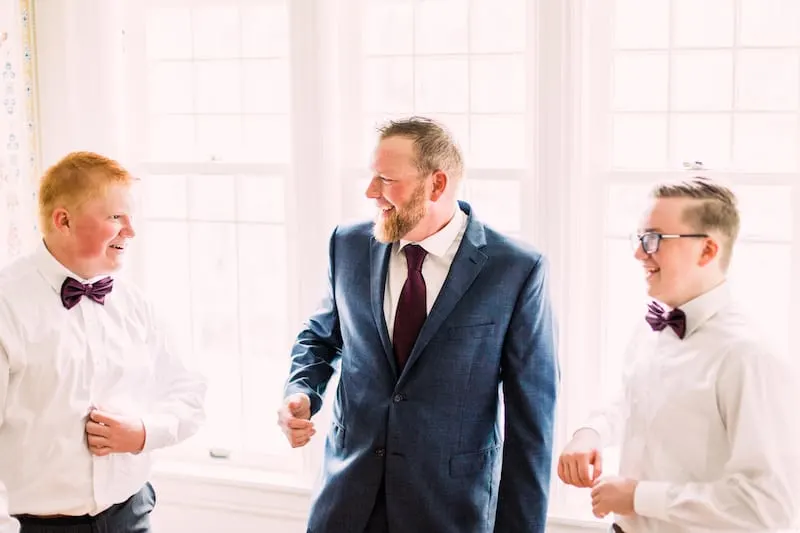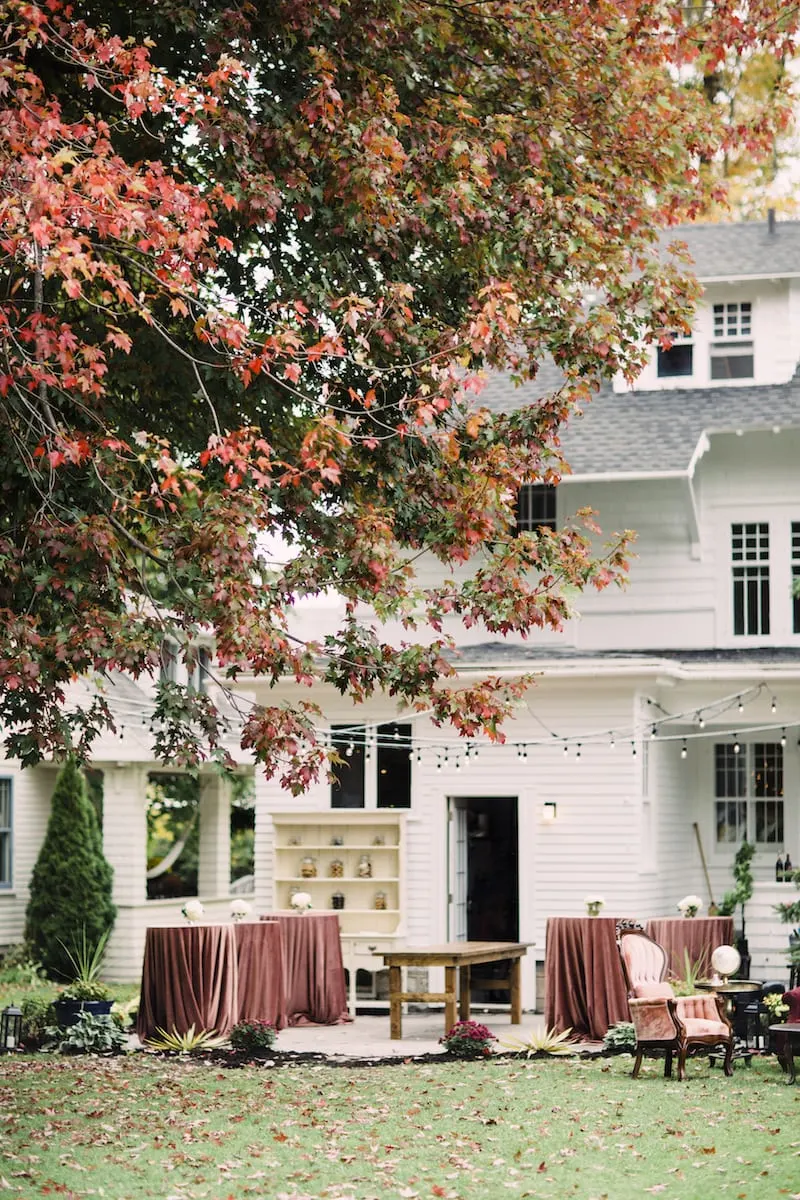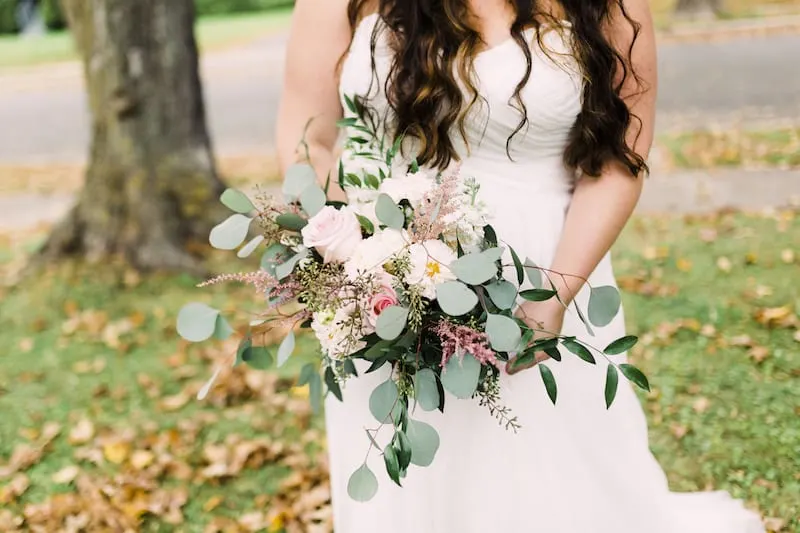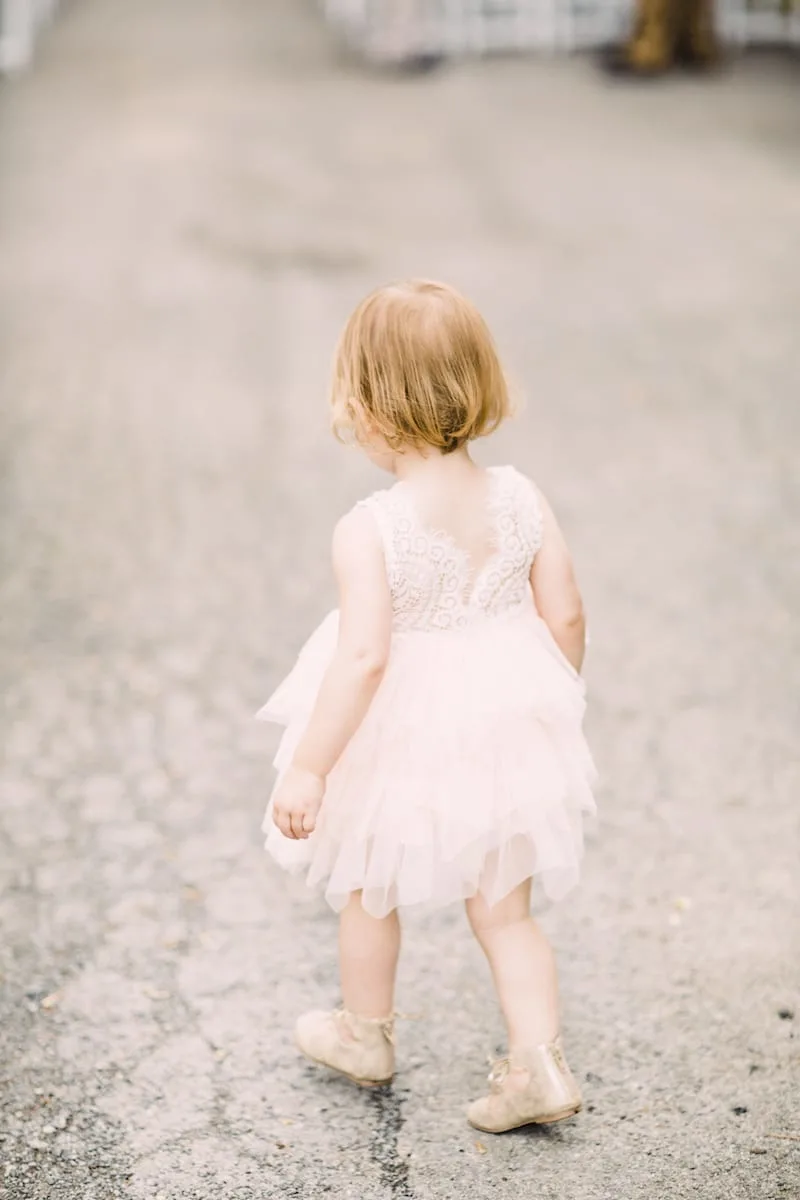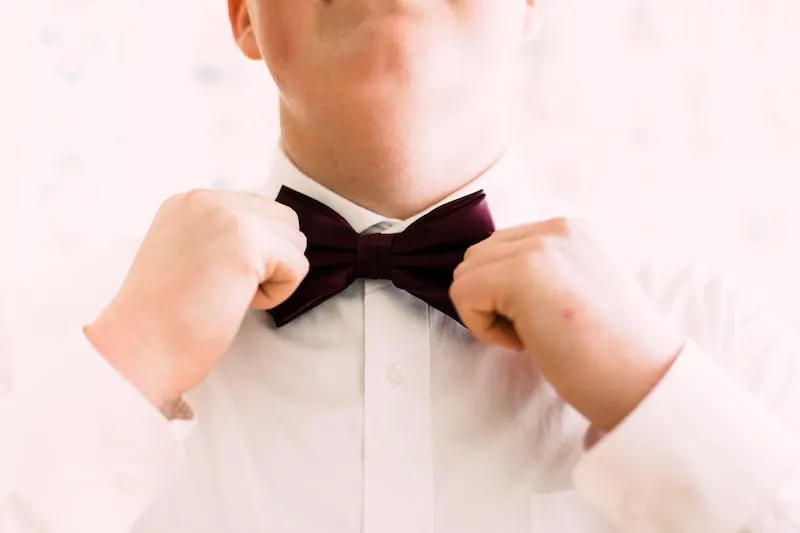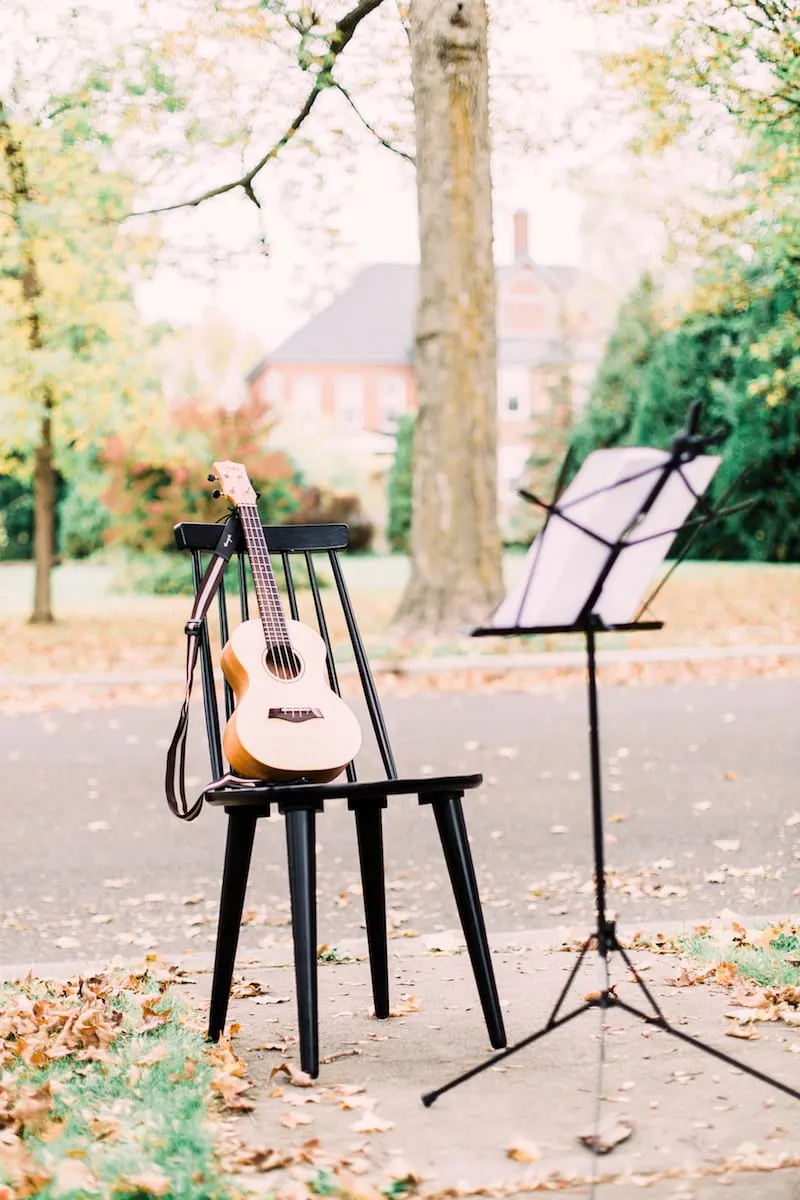 asdasd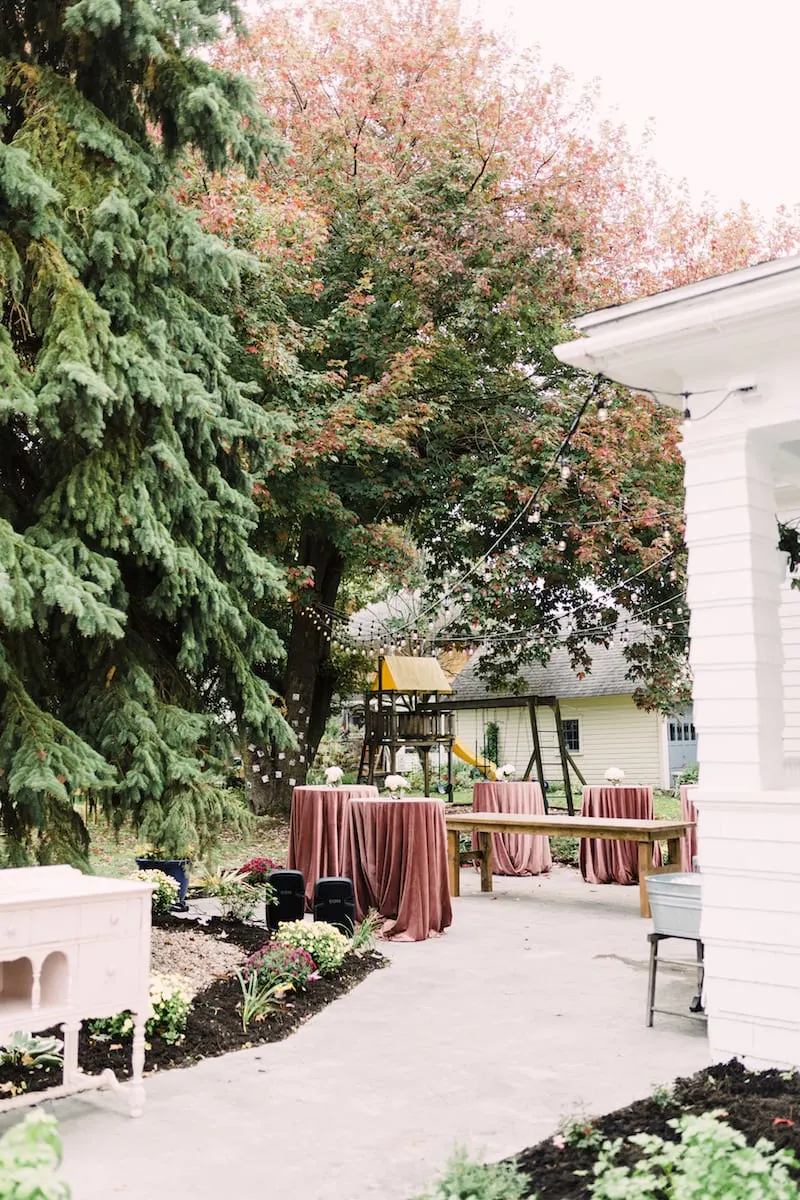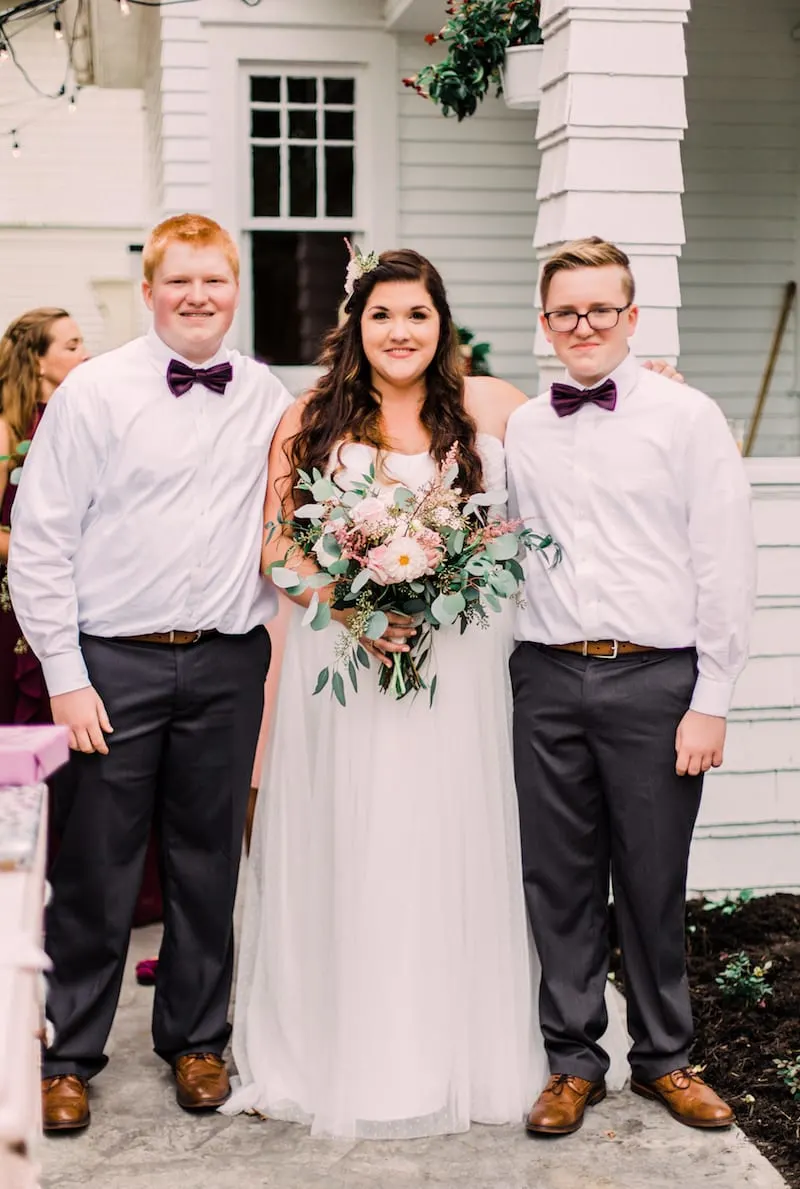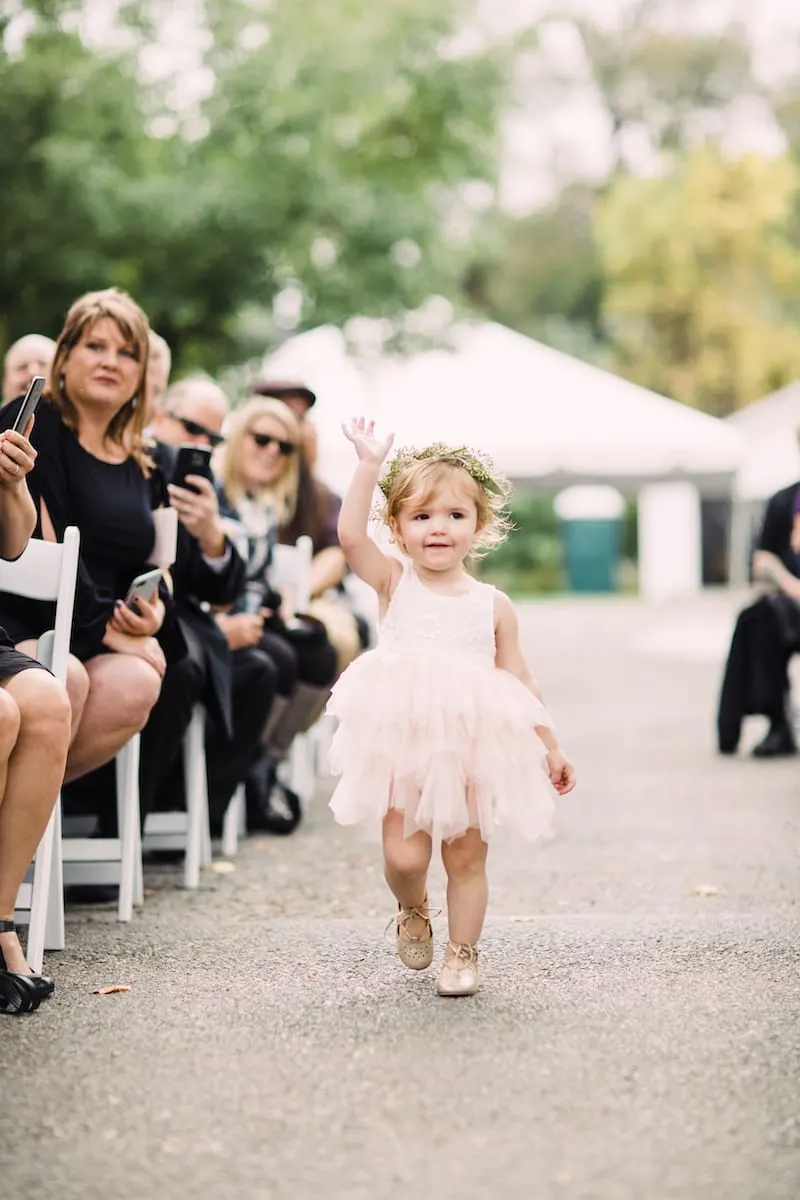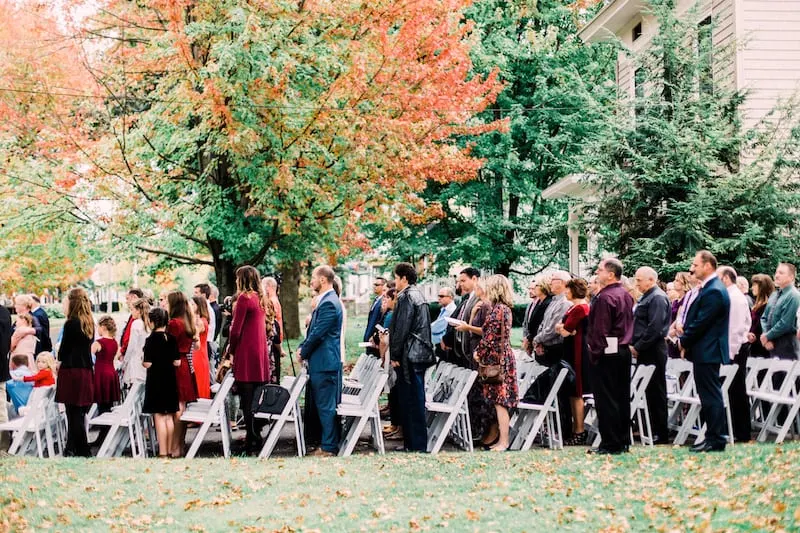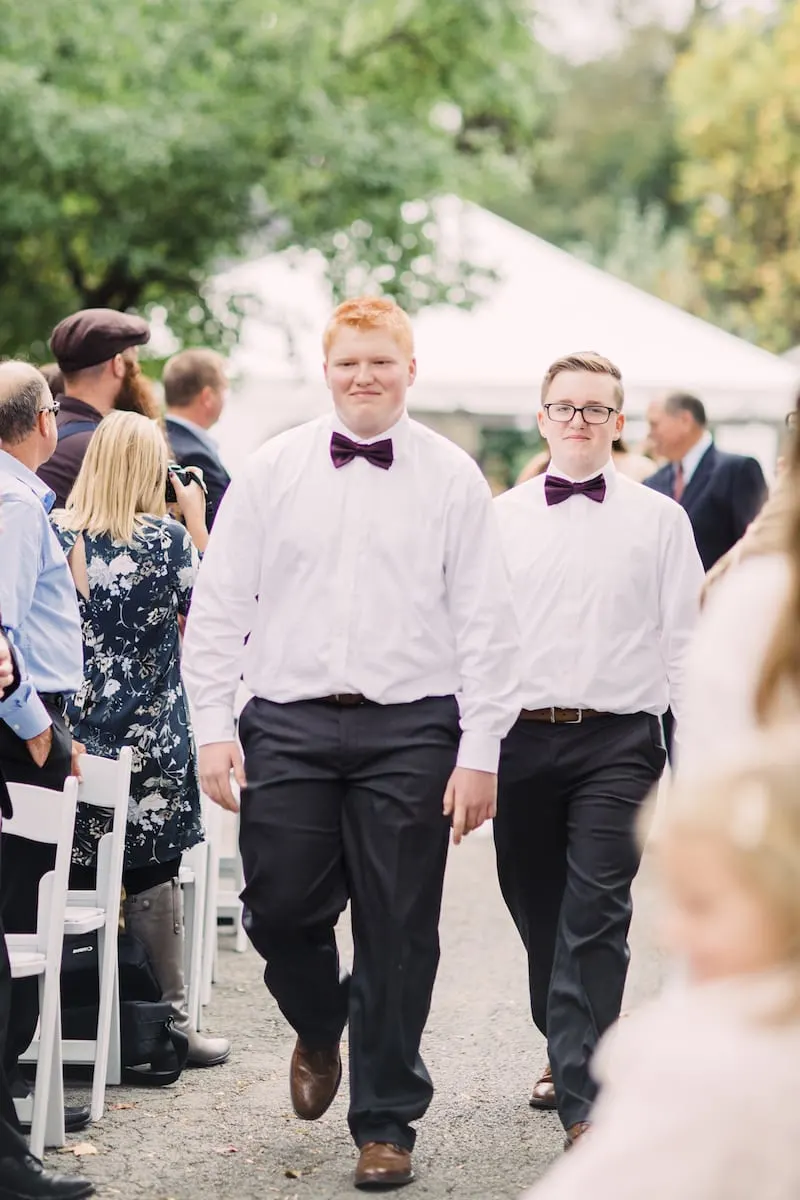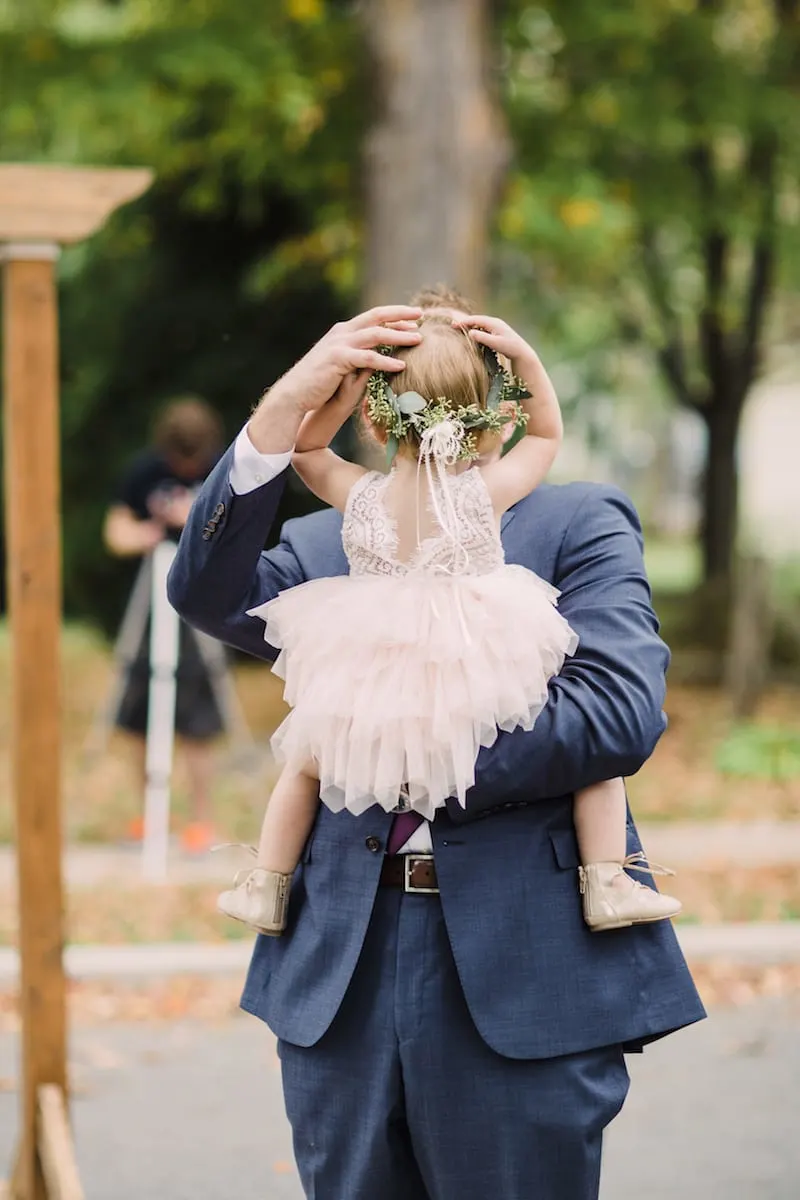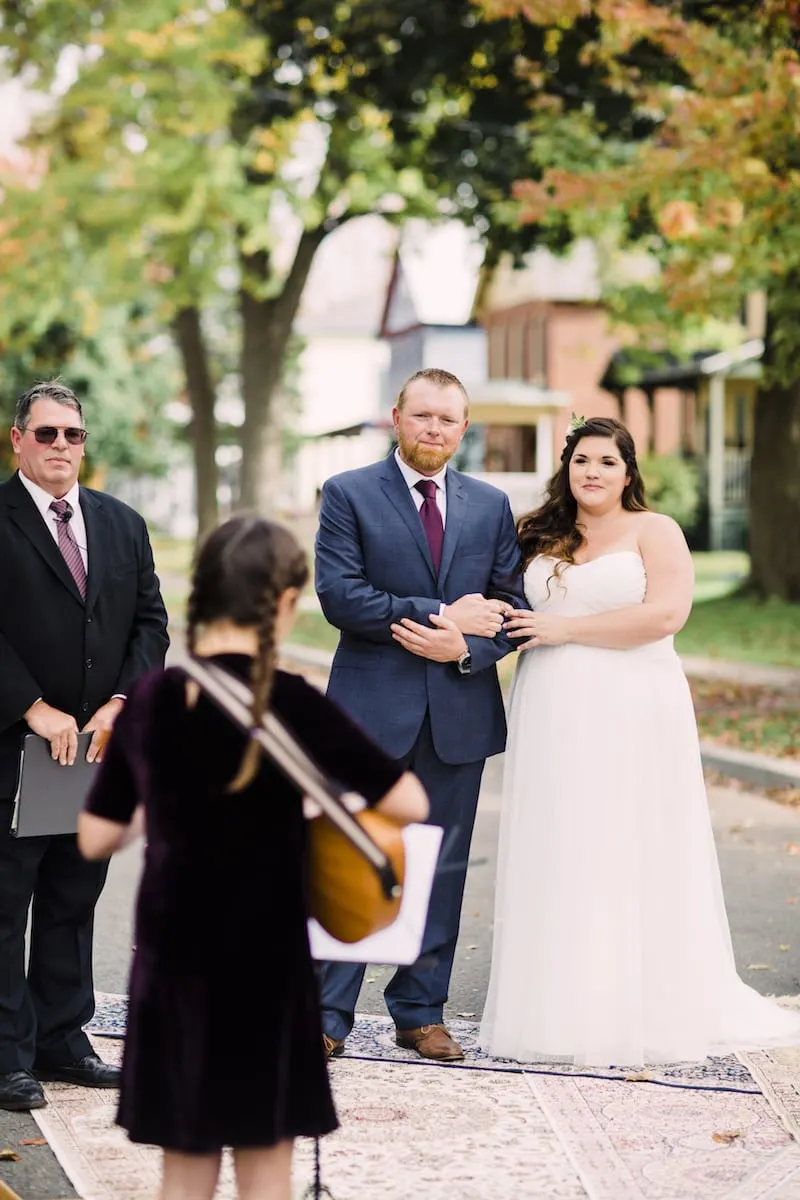 Because we were moved to the street unexpectedly, we set up an arbor with a macrame backdrop and a pile of vintage rugs right in the middle of the block. Most of our neighbors, being our dear friends, were in attendance. Others watched from their front porches and cheered along with us. It felt so family oriented and deeply rooted in community and home, which is all we ever wanted from our wedding day. In the end, it worked out perfectly.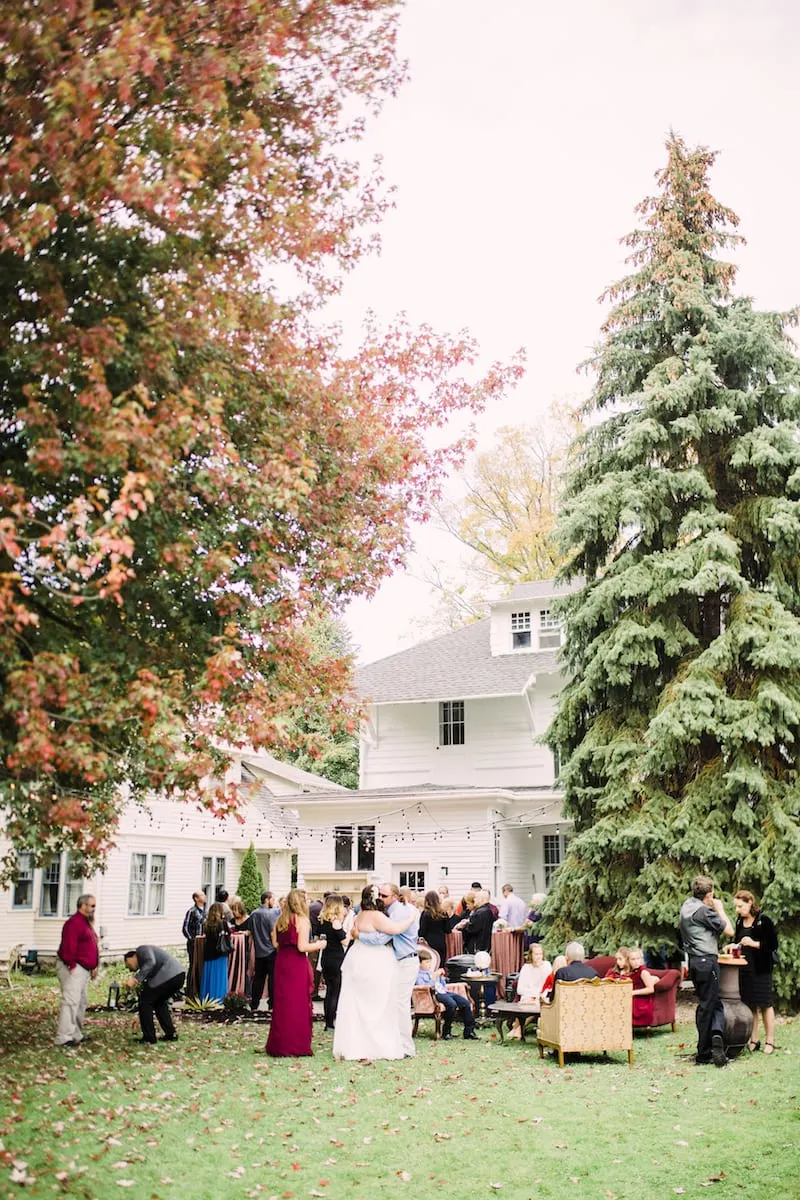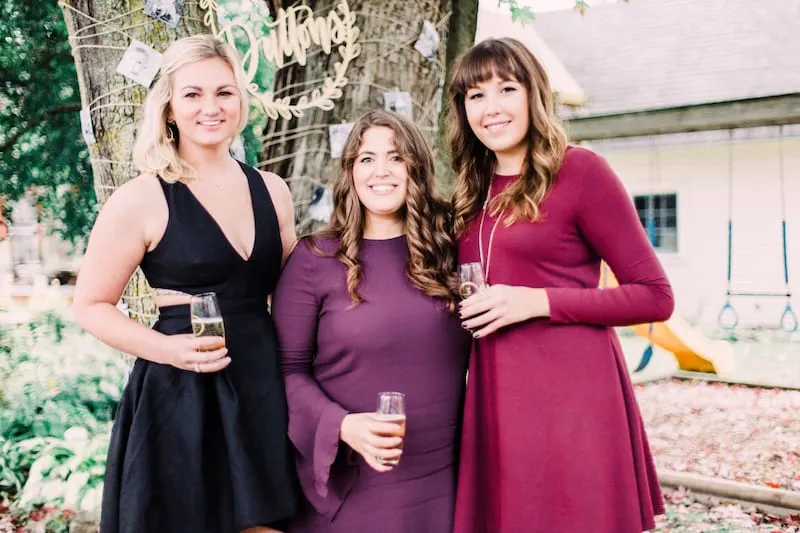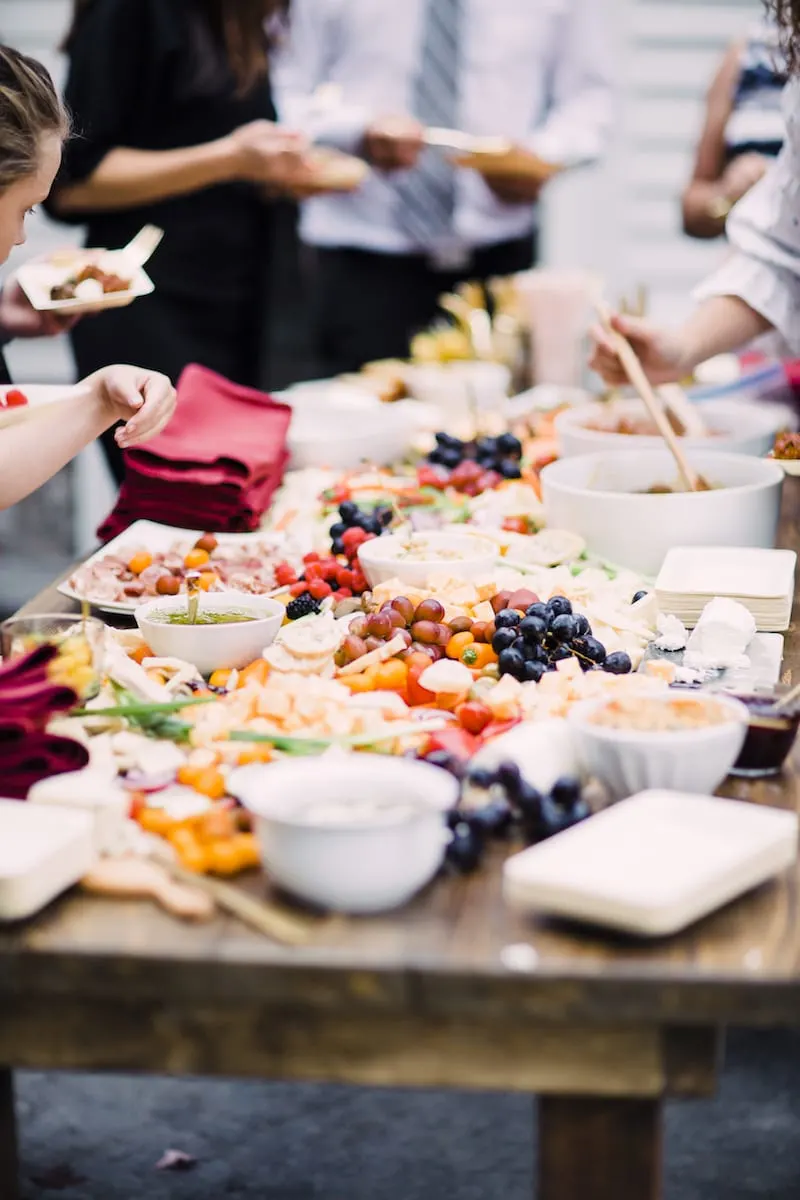 How to Self Cater a Wedding
Because we're a bit extra, we fully self-catered our own wedding. We knew we wouldn't to spend the whole day cooking and prepping though, so I had to come up with a concept where it would be easy to pull off. In the end we did a giant charcuterie board (as in the length of an 8′ table) paired with tons of my mom's homemade meatballs with a few different sauces. Everything was prepped in advance and I hired someone to help us actually put the food out and clean up behind us, which is the smartest decision I made.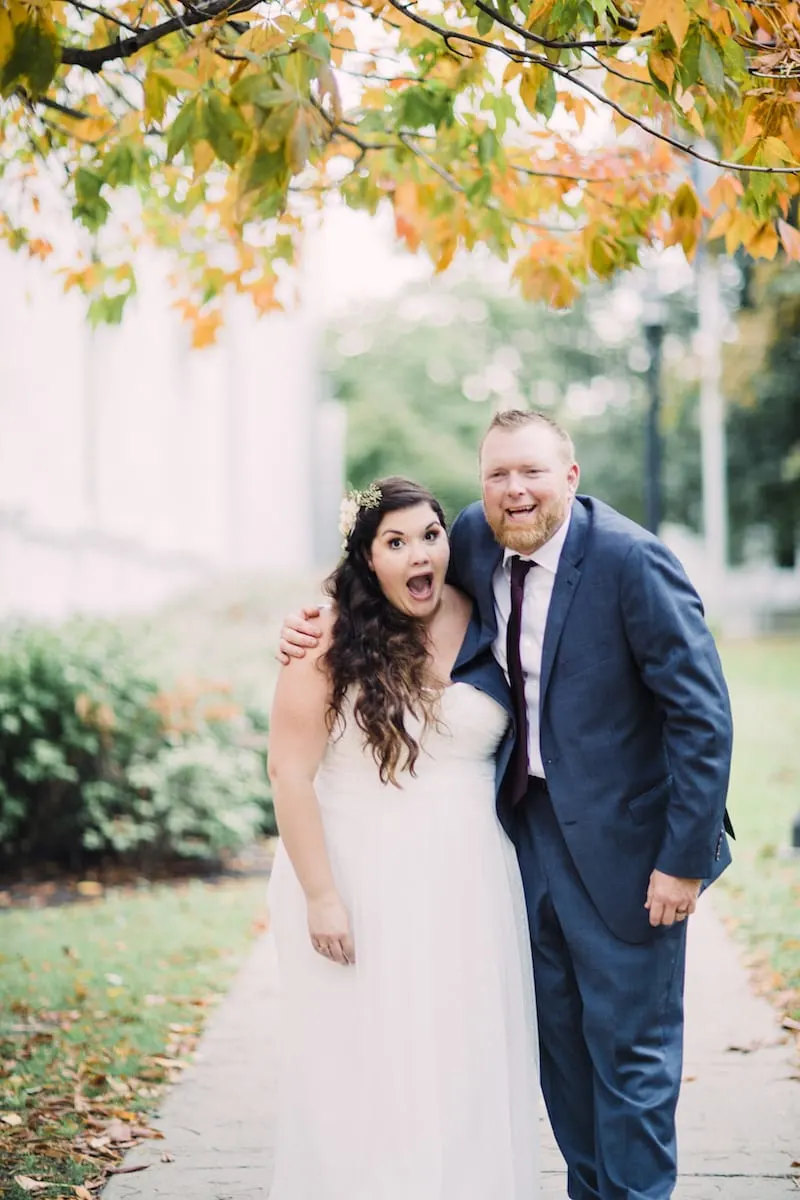 We had big buckets full of beer and wine and after hanging out for a couple of hours we were off on our pub crawl. It was such a fun and unique way to celebrate, and it also dramatically reduced our costs. I was able to design the romantic, slightly boho wedding that was my initial vision, but we didn't get caught up in a ton of formalities. We've both been married before, I spent years planning weddings, and we've both been in and attended probably a hundred more. Part of me was a bit bored thinking about the typical wedding format and just felt the need to switch it up. Everyone – from family to friends to vendors – said it was the best wedding they've ever been to. I'll take it!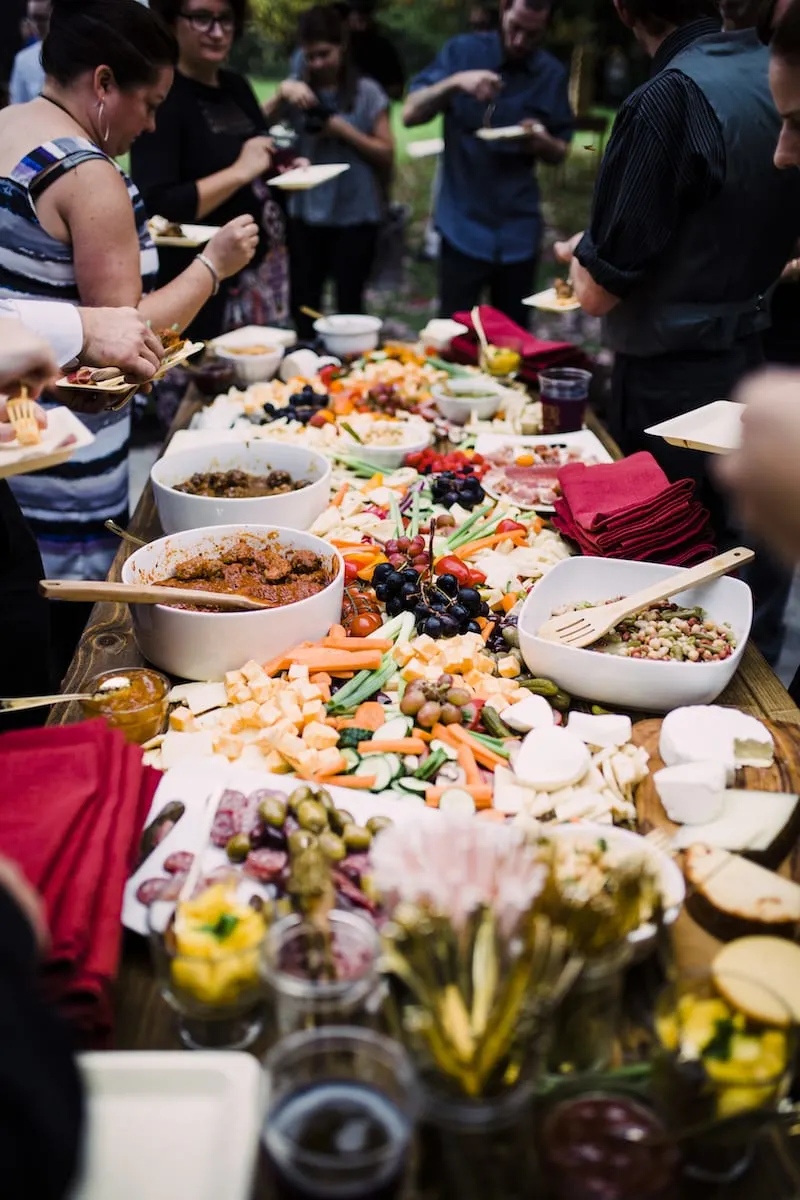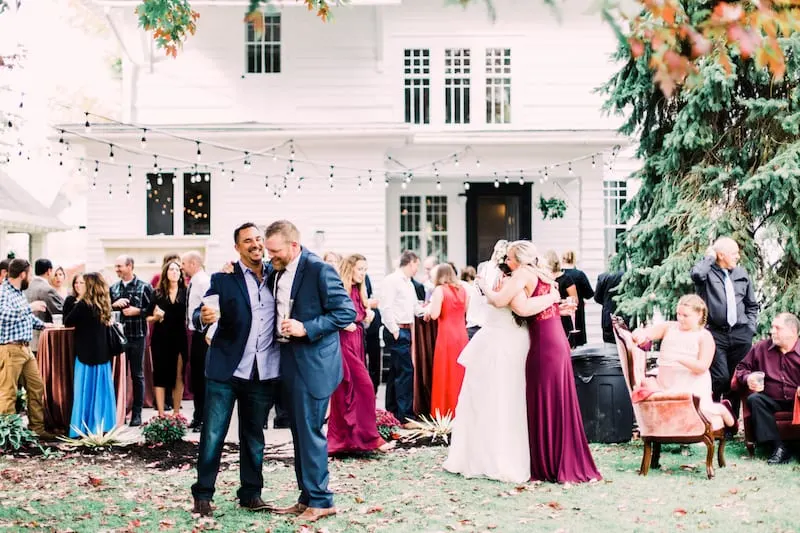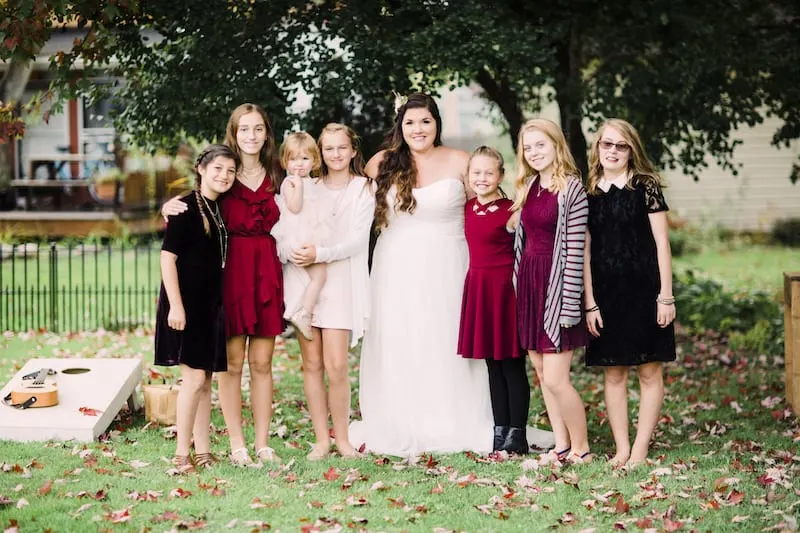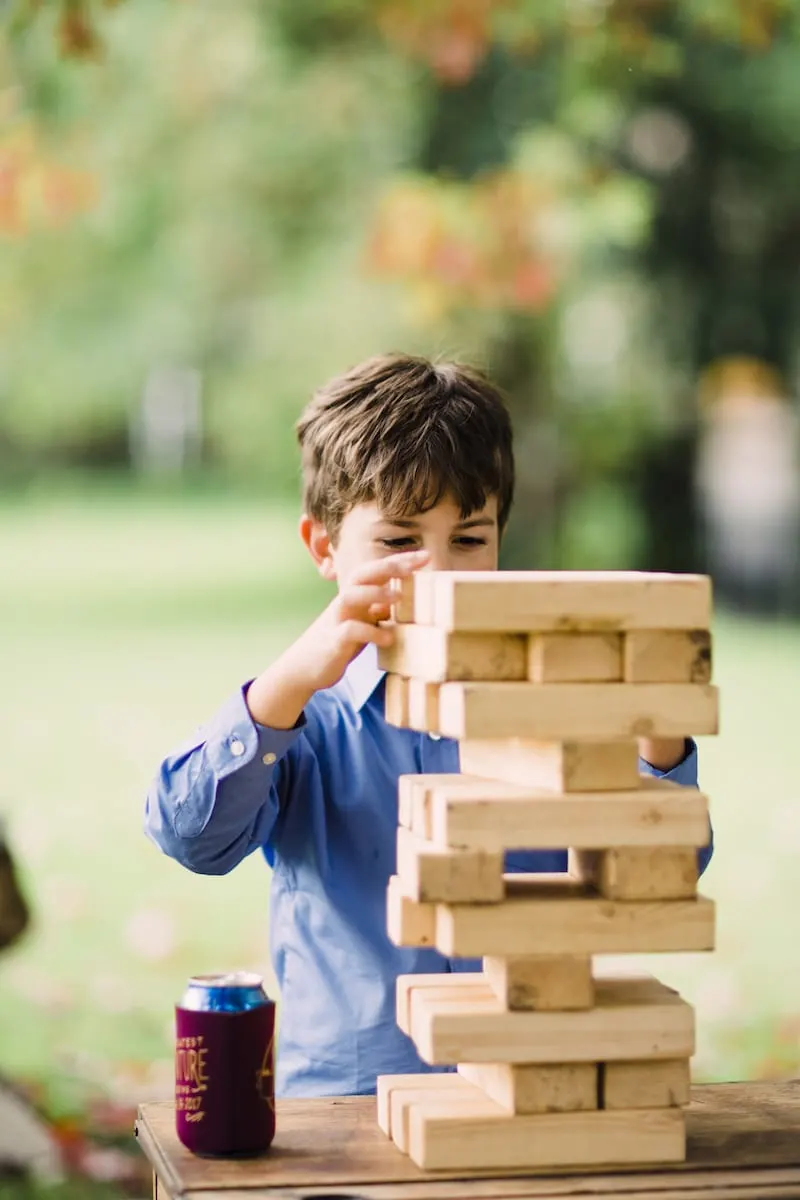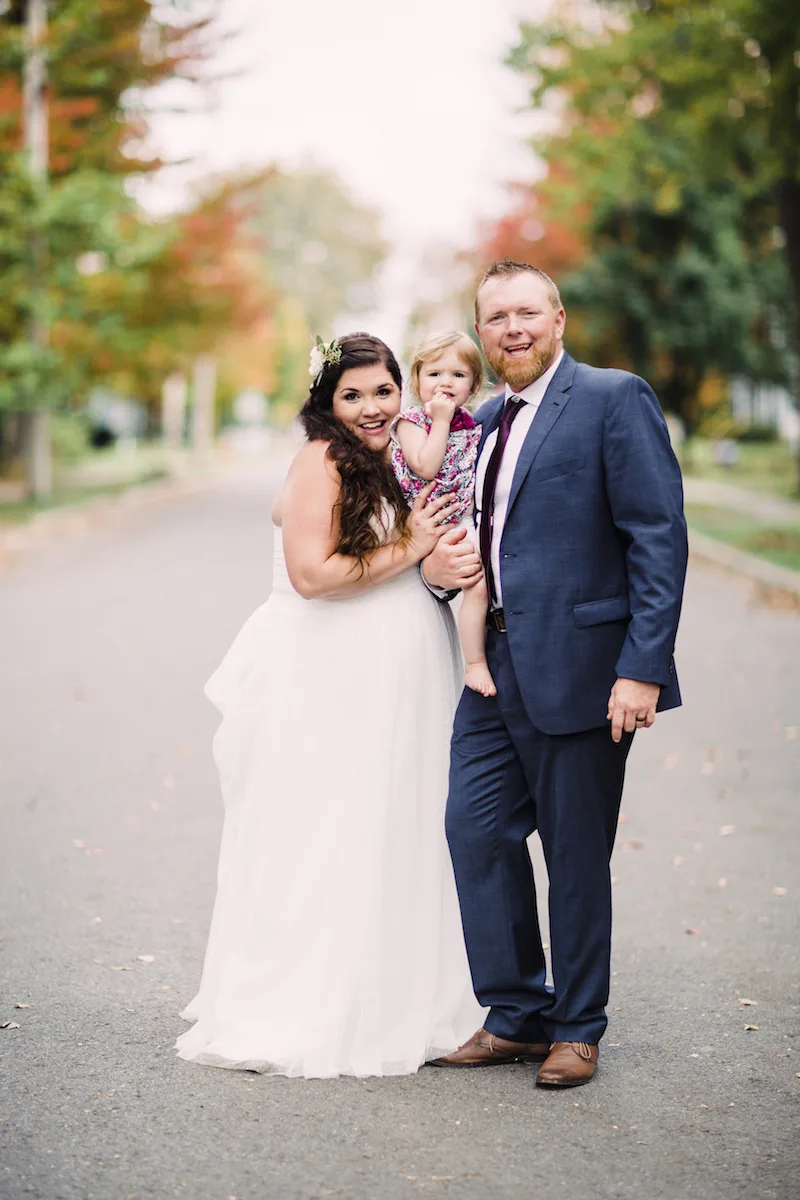 This day two years ago, at this place, surrounded by these people was everything a wedding celebration should be. I'll forever be grateful that we opted for a backyard wedding surrounded by our best friends at the home that is so dear to our hearts and our family. Our wedding day was everything. The perfect moment to pause and recognize the love that we are so so insanely lucky to share. My husband is one in a million, our love is one in a million, and I'm so happy to honor that every day we share together.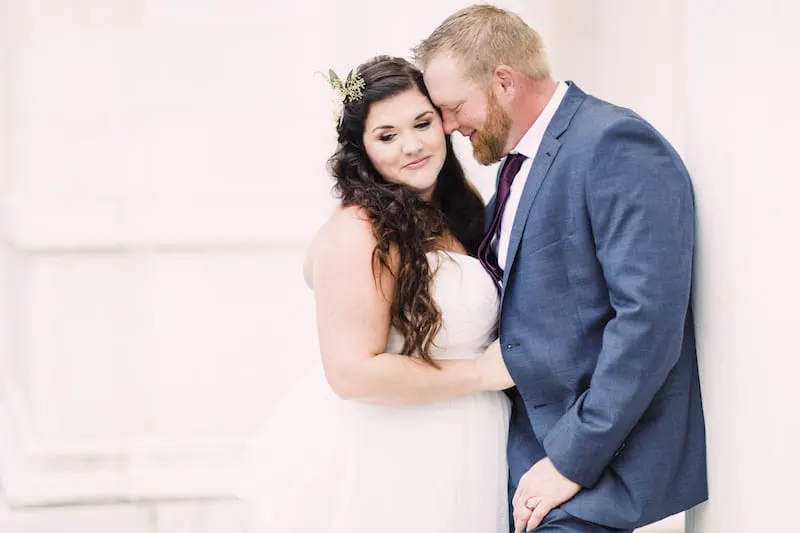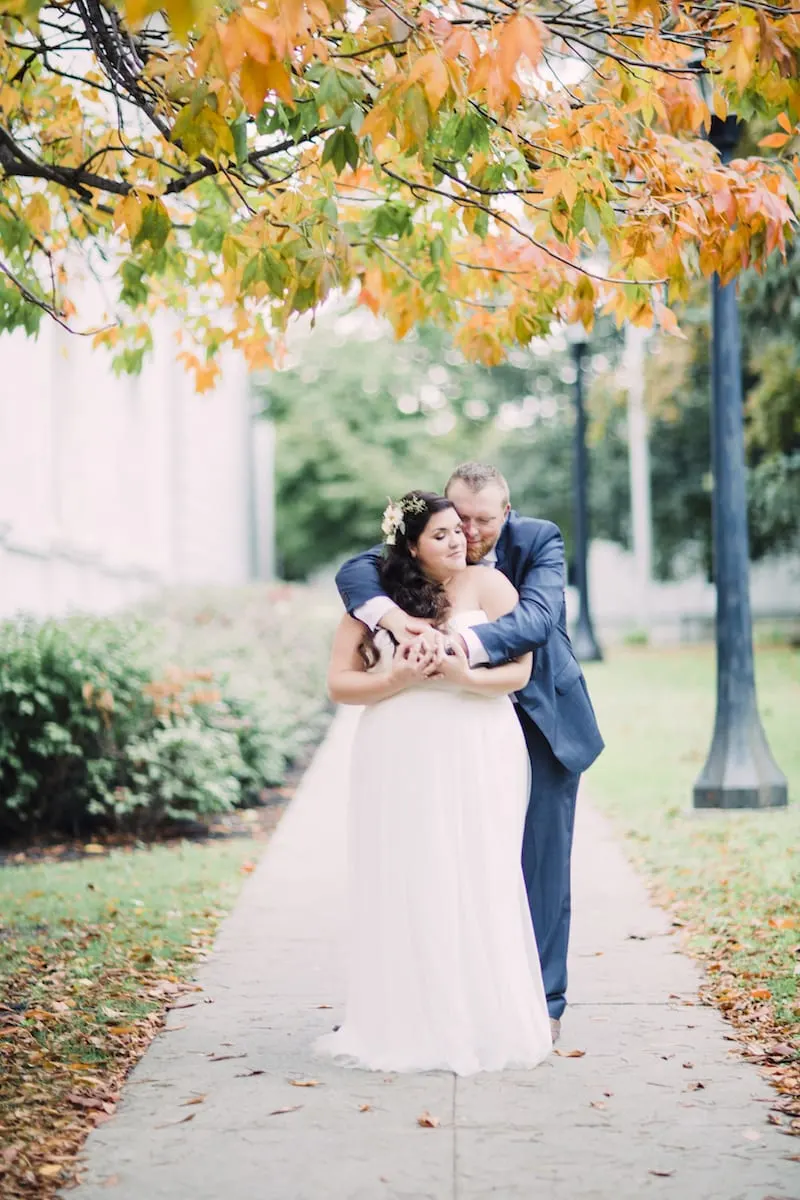 Our Watertown, New York Wedding Vendors
Photography: Harlow Bliss
Vintage rentals: Pretty Little Vintage Co.
Florist: Gray's Flower Shop
Stationery: c/o Minted
Custom champagne flutes: c/o Kate Aspen
Custom wedding koozies: The Drinking Buddy
Wreath name sign: Letters to You
Gold foil wedding guest book: Starboard Press
Velvet linens: c/o La Tavola
Wedding dress: David's Bridal
Groom's suit: Ralph Lauren
Ties: Tie Mart
Bride's shoes: Sole Society
Flower girl dress: Little Trendsetter