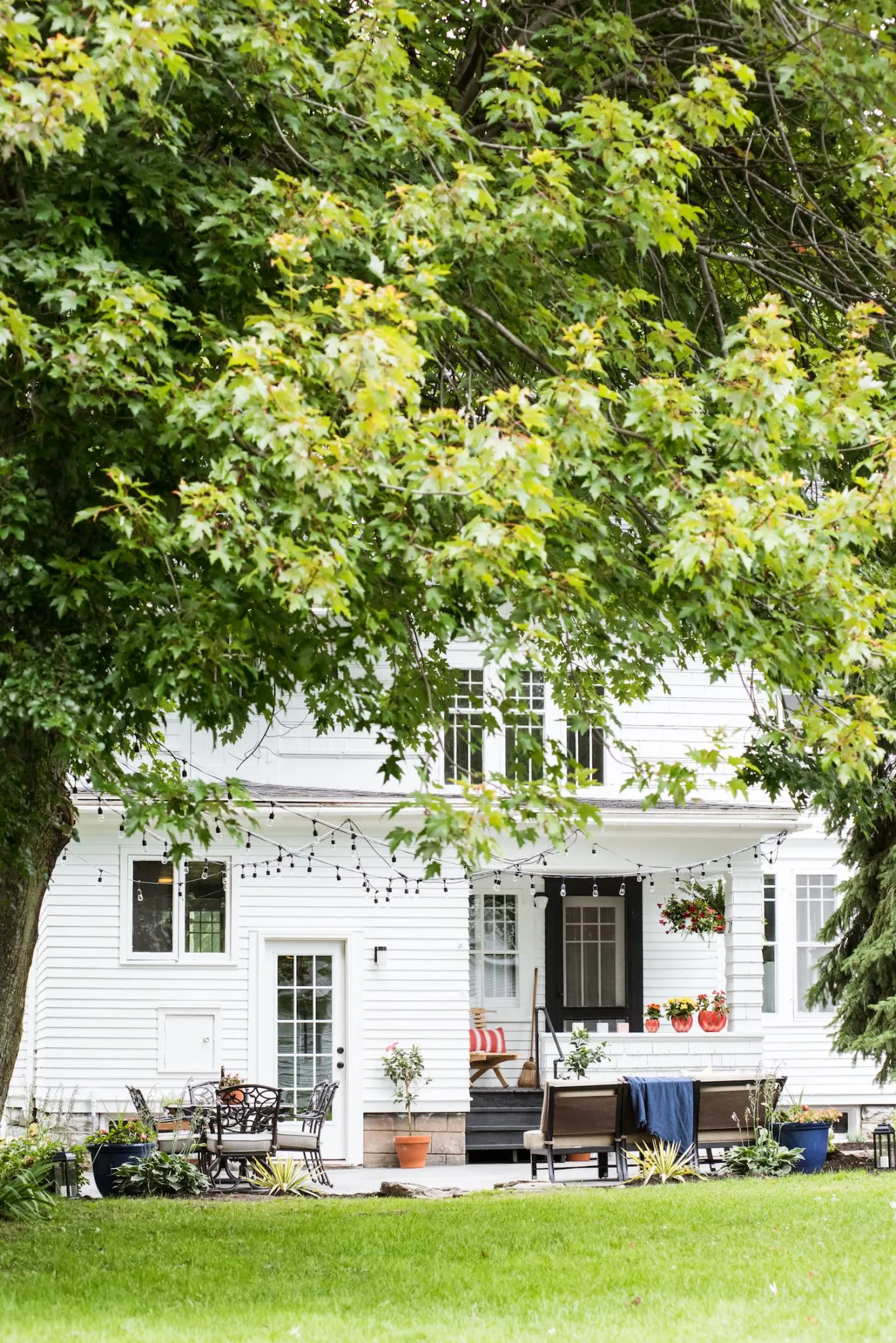 When we first bought our house last year, it was practically begging for an amazing backyard patio. We considered putting one in right away, but figured we'd first live in the house for a while to see how we really used the backyard. And, let's be honest, there was the whole budget issue too since we'd just bought a house and had already tackled big renovations in the living room and dining room most notably. As it turns out, we lived in our backyard all last summer. Long, lazy dinners that lasted well into the evening, copious bocce ball matches, the grilling of numerous homemade pizzas and the construction of one very fun homemade slip 'n slide defined our summer days. By the end of summer, the patch of grass closest to the house was brown and beaten into oblivion from being constantly trampled over and we knew constructing a patio would be a top priority come spring of this year. Then spring came and it didn't stop raining. For months and months and months. (Which, no, is not our normal weather pattern.) That derailed our "must have a patio by Memorial Day weekend" timeline, but sure enough come early July we were finally ready to begin construction. After one seriously intense month of work (which so many of you followed along with on Instagram Stories), our backyard makeover is now just about complete as of a few weeks ago and we've been loving using living in this space. It feels like a huge addition to the back of our house and we just can't get enough of oohing and aahing over the transformation. So today, I have all the before and after photos for you! Plus a few photos of the construction process, too, just for kicks. Scroll through for all the details and chime in below with any questions!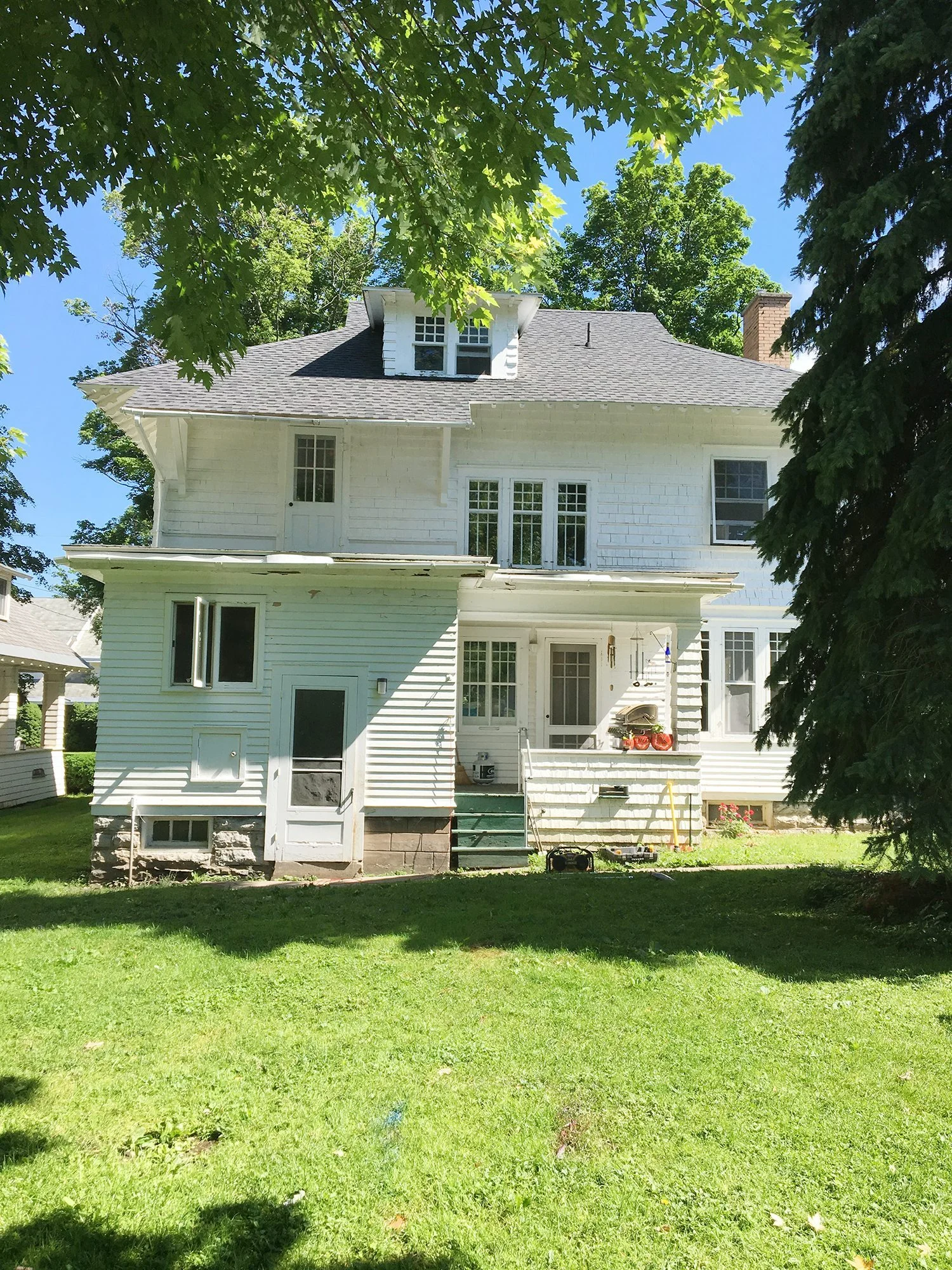 For starters, excuse the amazing quality of these quick iPhone photos. It dawned on me minutes before the crew showed up to begin excavation that I hadn't yet snagged any before photos so this is what we're working with! Regardless, they do a good job of illustrating the back of the house as it stood a mere six weeks ago or so. In need of a good paint job, crying for a new back door into the kitchen and generally just looking a little sad. We had a small, narrow and uneven sidewalk leading to the back door from the driveway and that was all that was here. We decided to widen that sidewalk significantly (which you'll see below) and then connect it into a large 18×20 patio with the intention of having a dining area, a lounging area and lots of space overall for hosting friends and neighbors.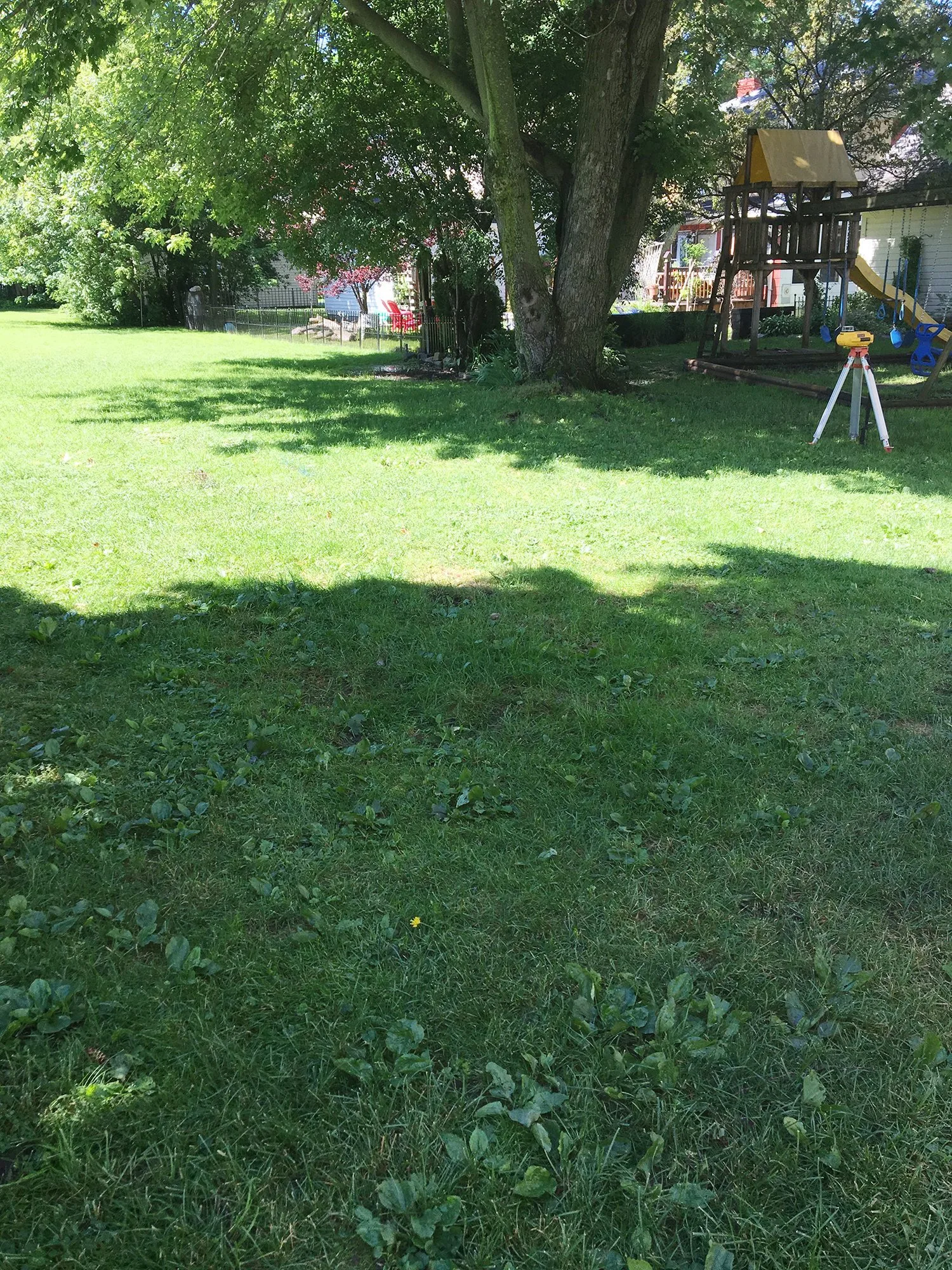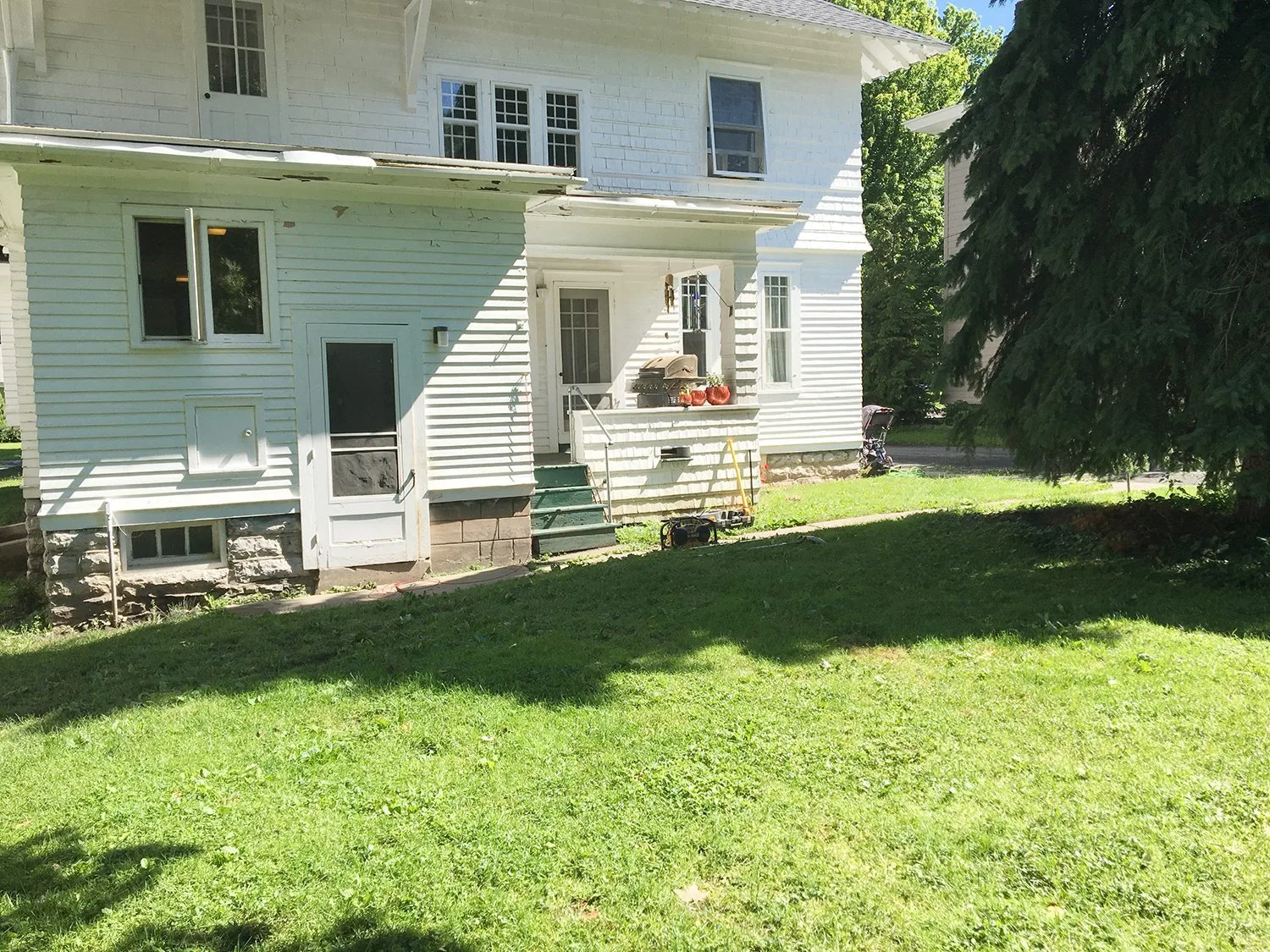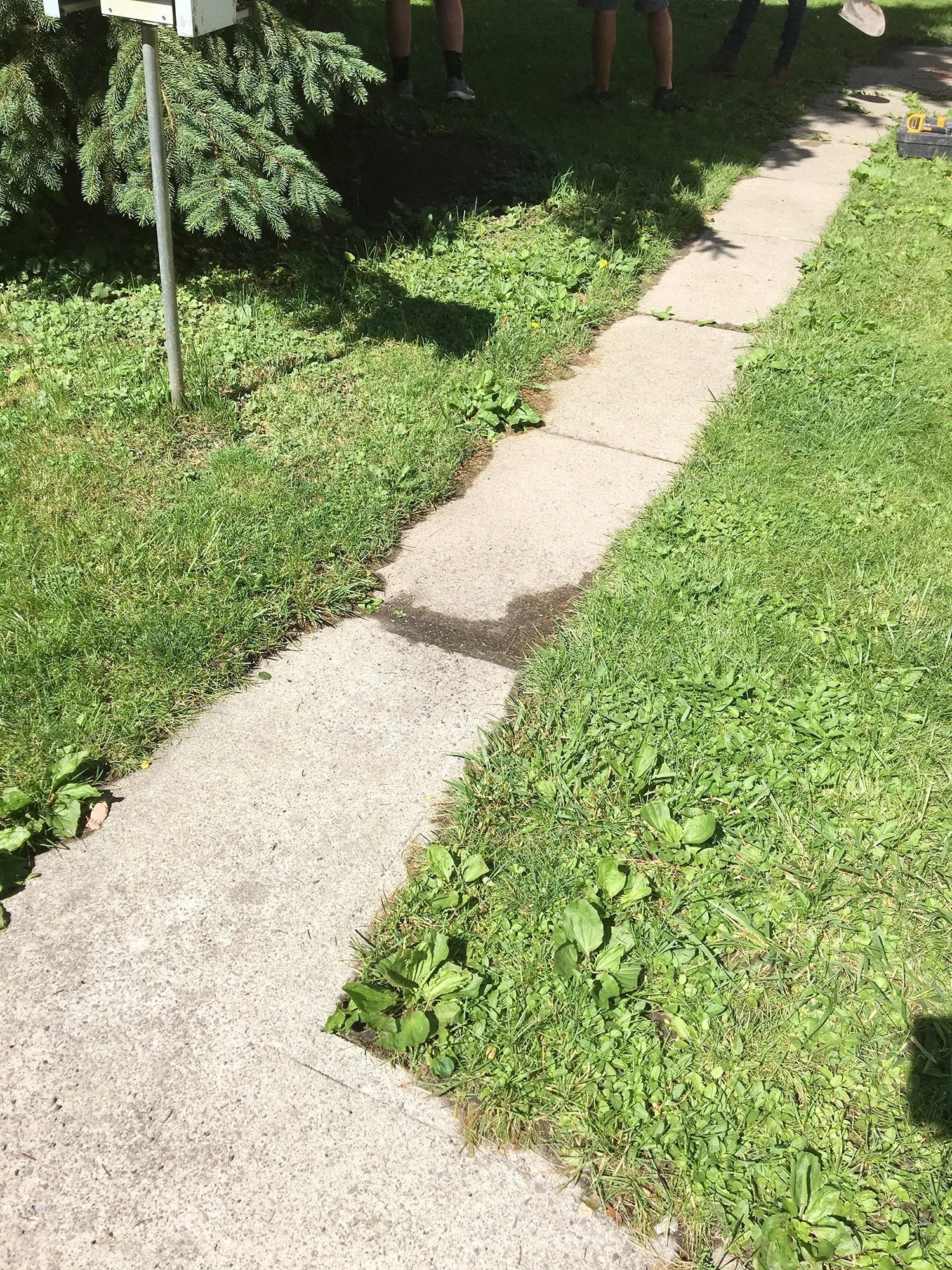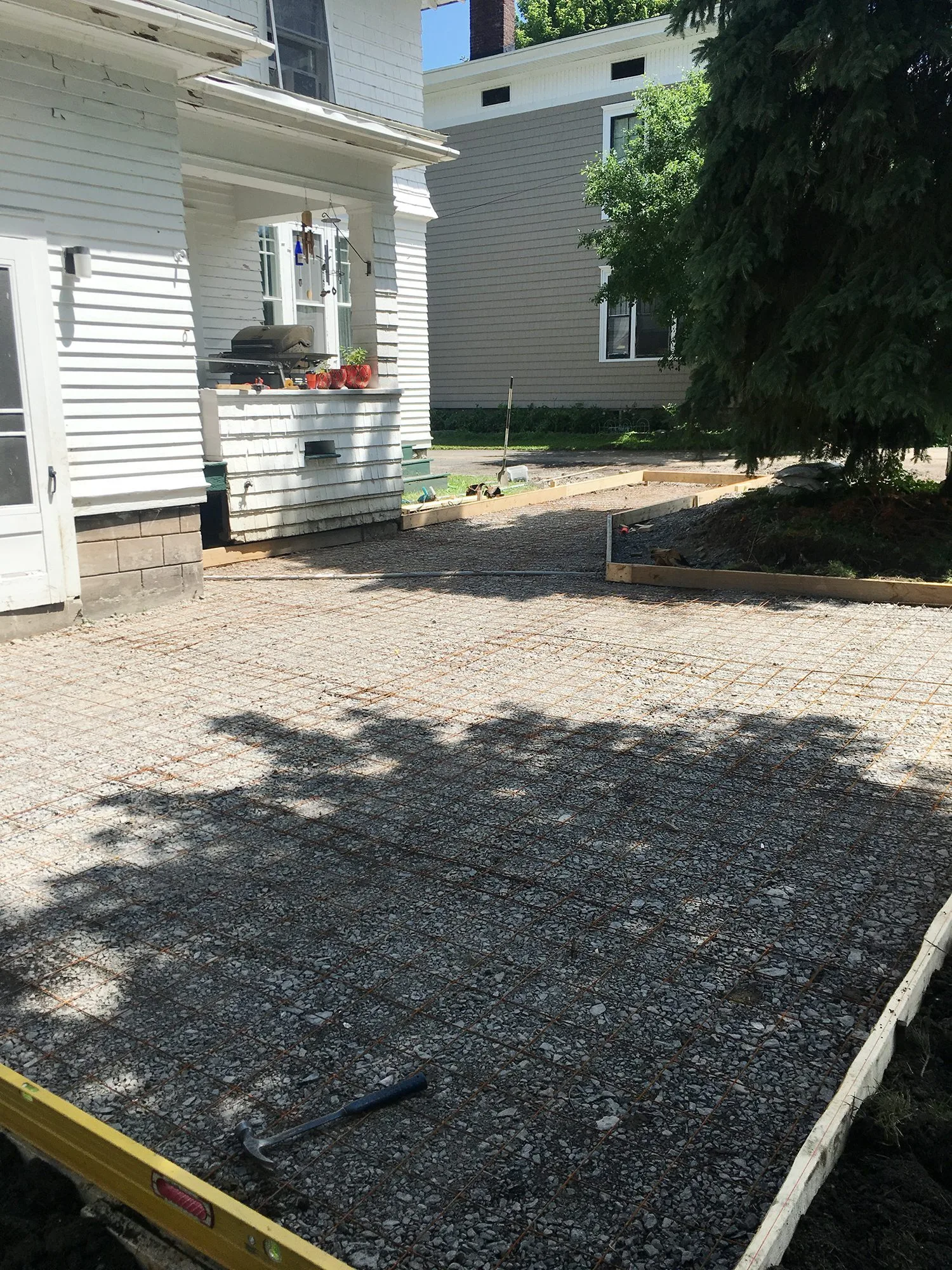 Construction began by excavating all the old earth and removing the existing sidewalk. Then everything was leveled, forming was constructed and crushed gravel was poured into the big pit that had formerly been our backyard. Wire mesh goes down (which provides structural stability to the concrete once it's poured) and we were ready for pouring! My cousin, who is a contractor, built the patio for us which worked out really great, because we were able to get our hands dirty ourselves helping out and saved a lot of money that way. Bob spent a lot of hours helping push gravel (and later top soil around) while I did things like wrangle a baby and try to keep everyone's bellies happy with home cooked lunches for the entire crew. (Because I would, of course.)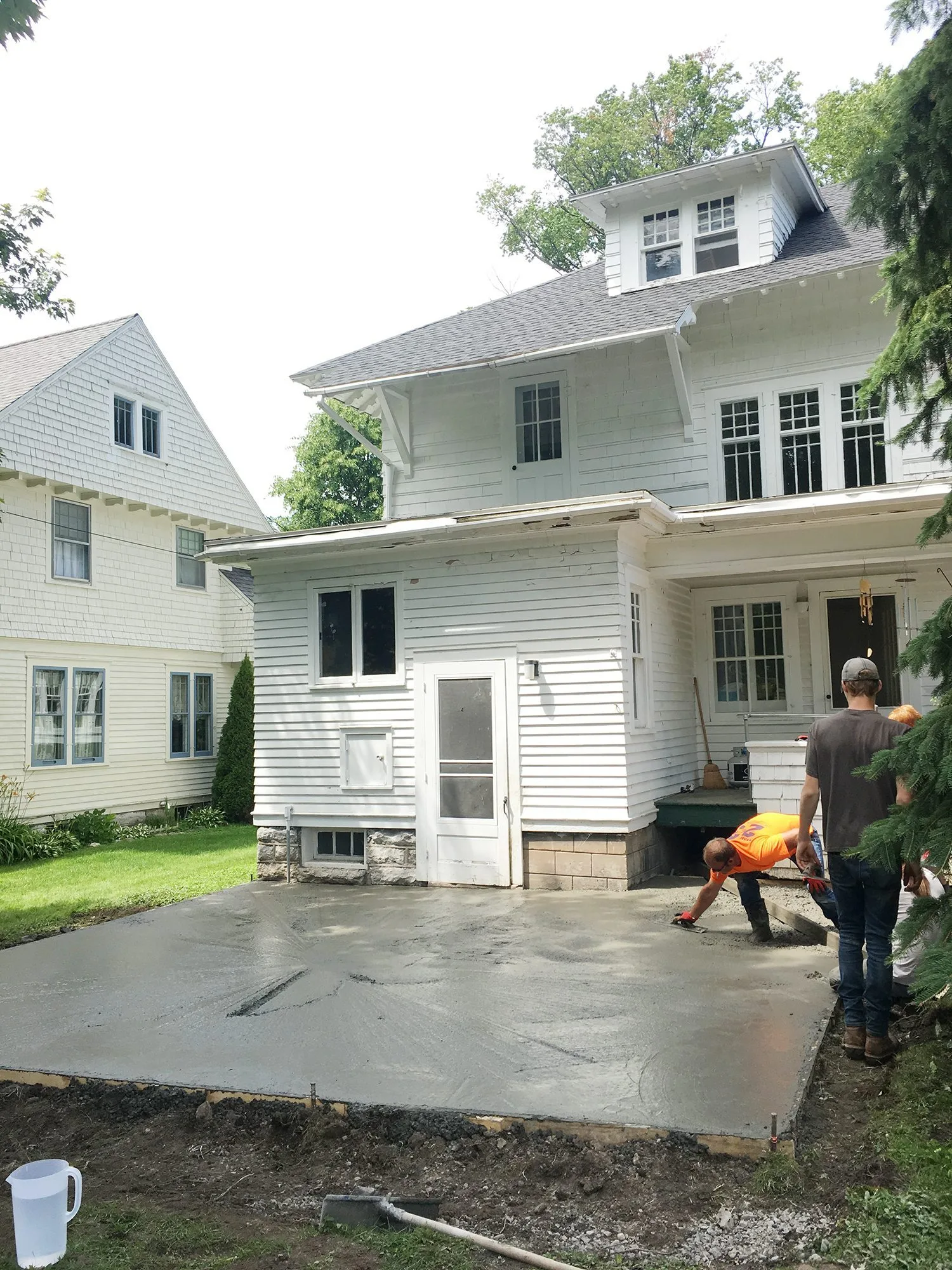 Finally, once the concrete was poured and set up a bit, it was time to stamp! We spent a lot of time debating what kind of concrete look we wanted and in the end we settled on a textured stamp that gave the concrete a bit of stone-like look without having any definitive pattern. To achieve the look we ended up with, we opted not to tint the concrete itself and went with a charcoal colored release powder which is what literally helps release the stamp from the wet concrete so it doesn't stick. You can see the photo below the dust being kicked up, which comes from coating the back of the stamp with the release powder and then it ends up flying around a bit as the stamp is being tamped into the concrete. The combination of the untinted natural concrete color and the charcoal release powder gave everything a look oddly similar to the limestone of our foundation, which made for a very happy surprise. Then everything was rinses thoroughly and the concrete was sealed with a matte finish sealant with a big fluffy roller and we had a patio!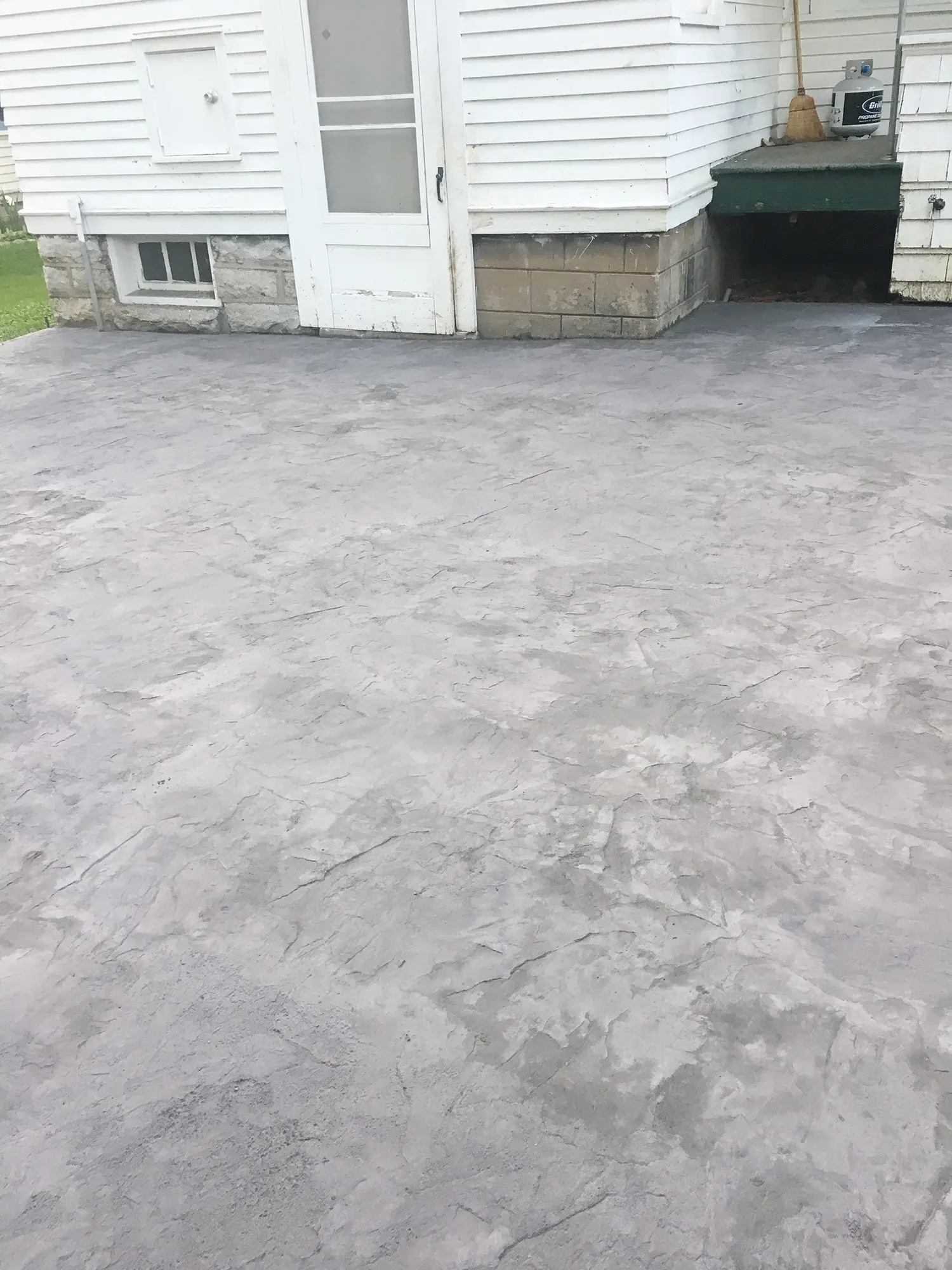 And now it's time for the good stuff – the after photos! I largely consider the decor a work in progress. For the time being I repainted our existing dining table and chairs, which is a set I bought on Craigslist several years ago for $200. It's in great shape, but it's not really my style anymore (and honestly wasn't totally my style to begin with), but patio tables can be pricey so I'll probably keep this set around for another year or so. Several cans of oil rubbed bronze spray paint went a long way toward freshening it up. I really long for a great teak sofa and some pretty chairs, too, but those will also probably have to wait a little bit since again, money doesn't grow on trees. (Unless I win Power Ball this week, that is! Ha!) In the meantime though, I love how our patio came together. The patio lights were the crowing touch, for sure. After much research I went with these commercial grade string lights, which are supposed to be weatherproof and really long lasting and we love them. Let me know if you want more details on those and/or how we hung them up and I'd be happy to dig into all those details in a separate blog post soon!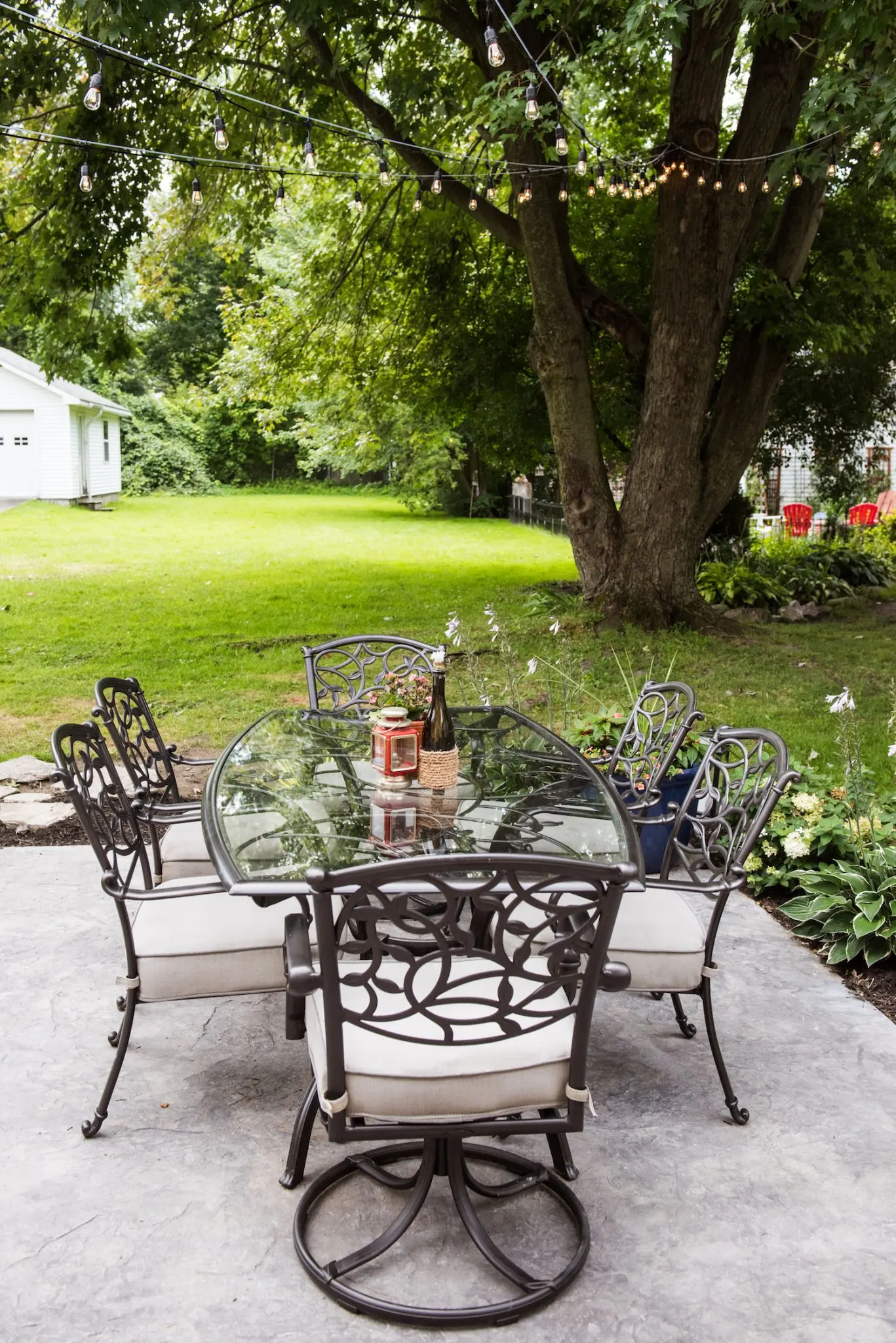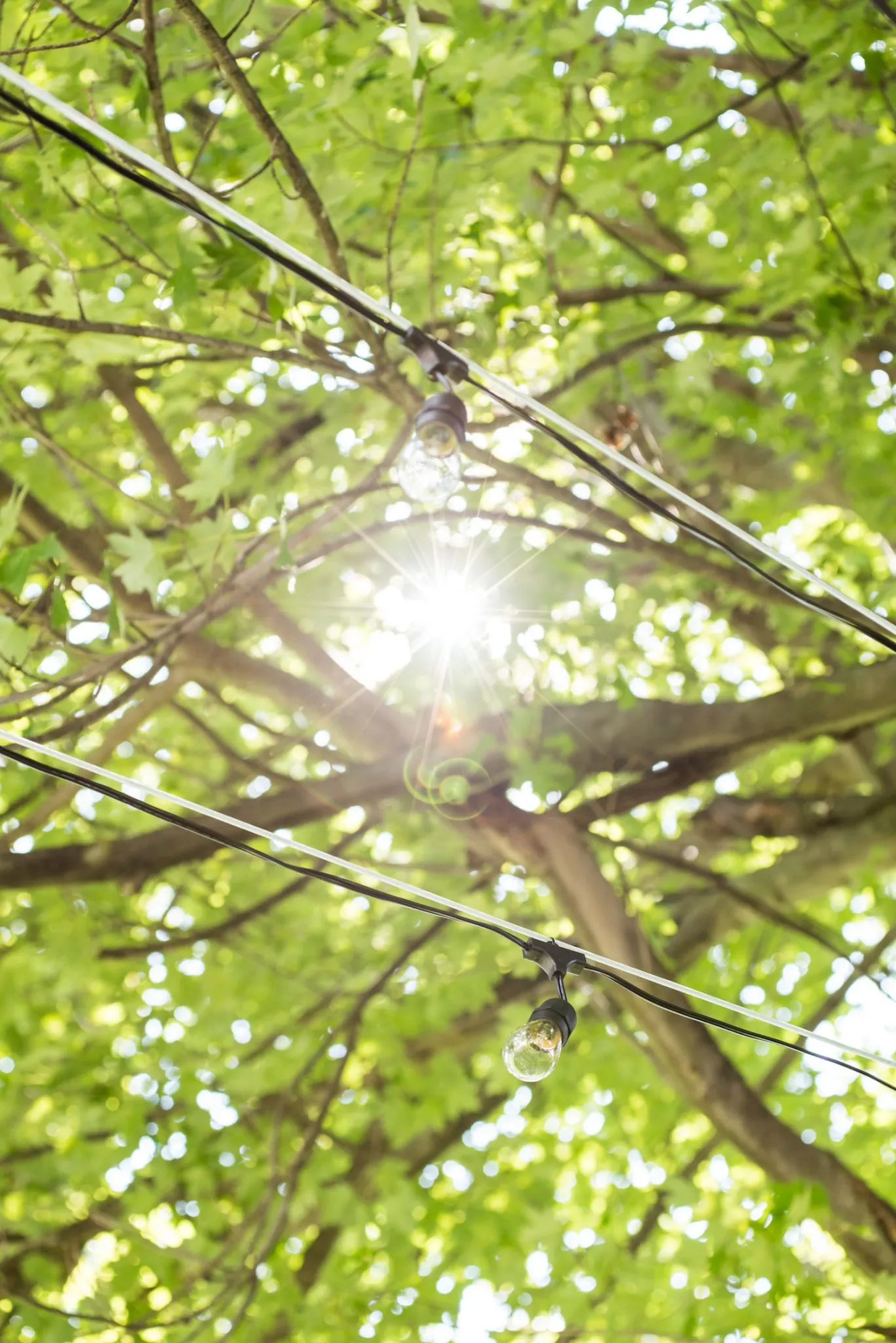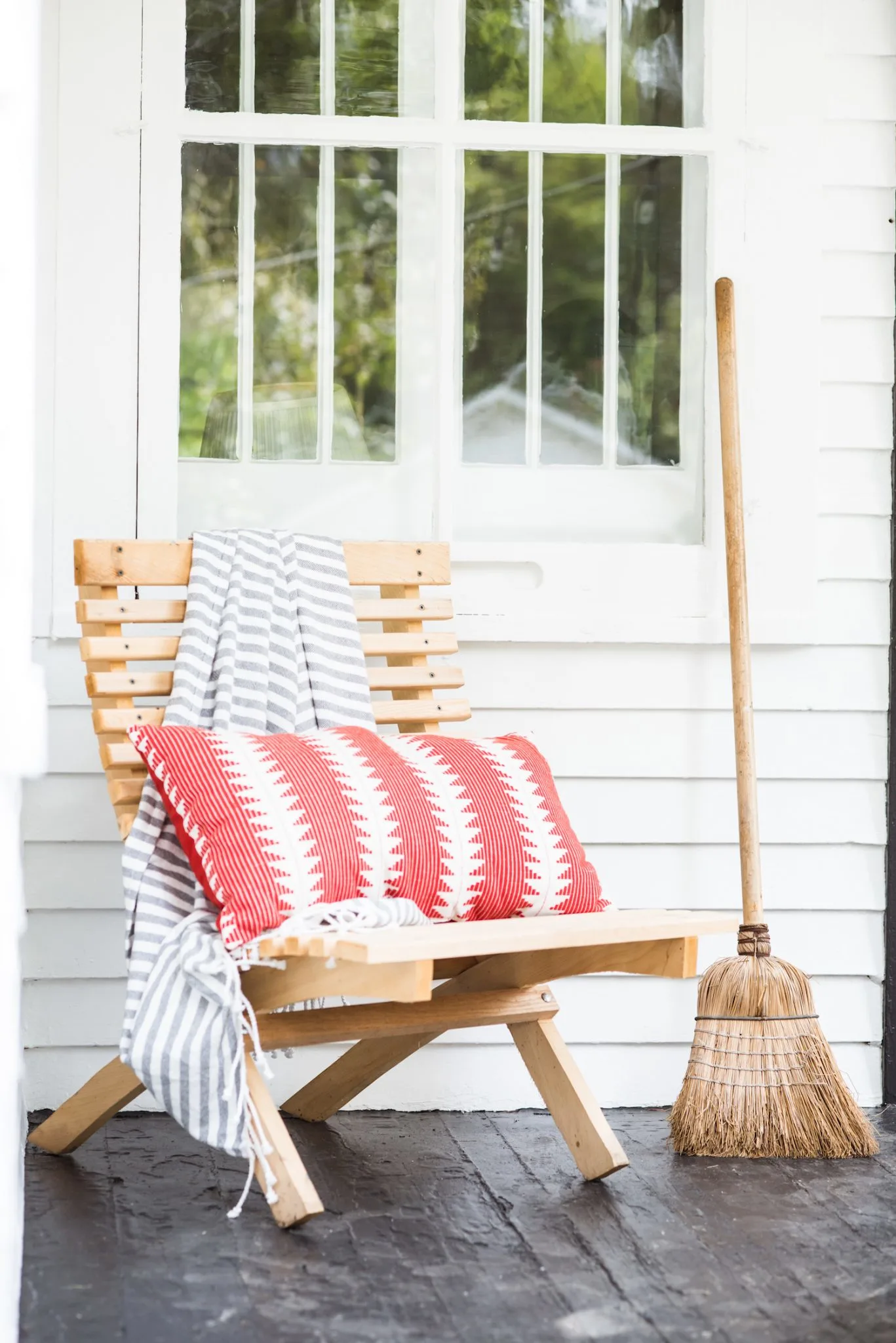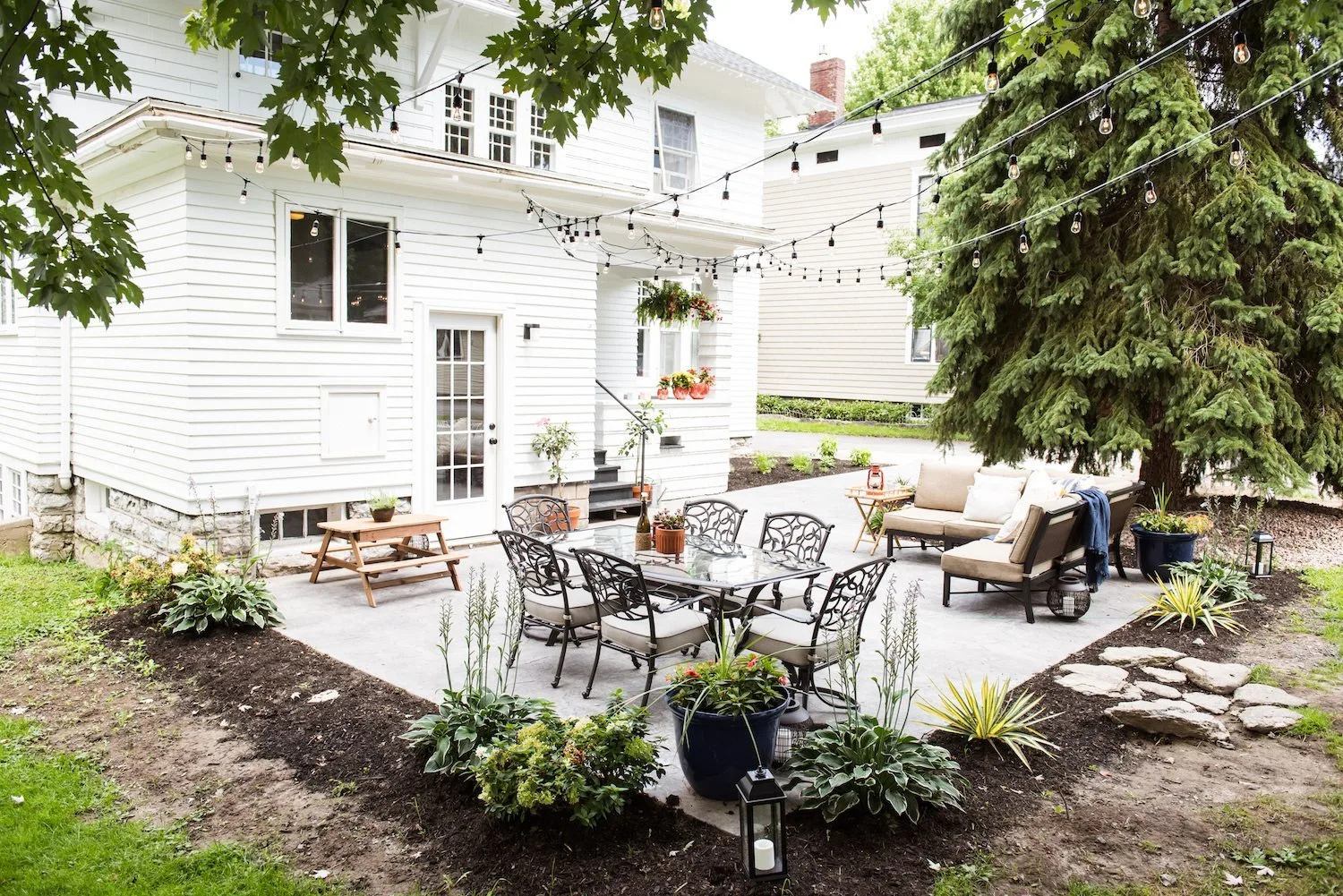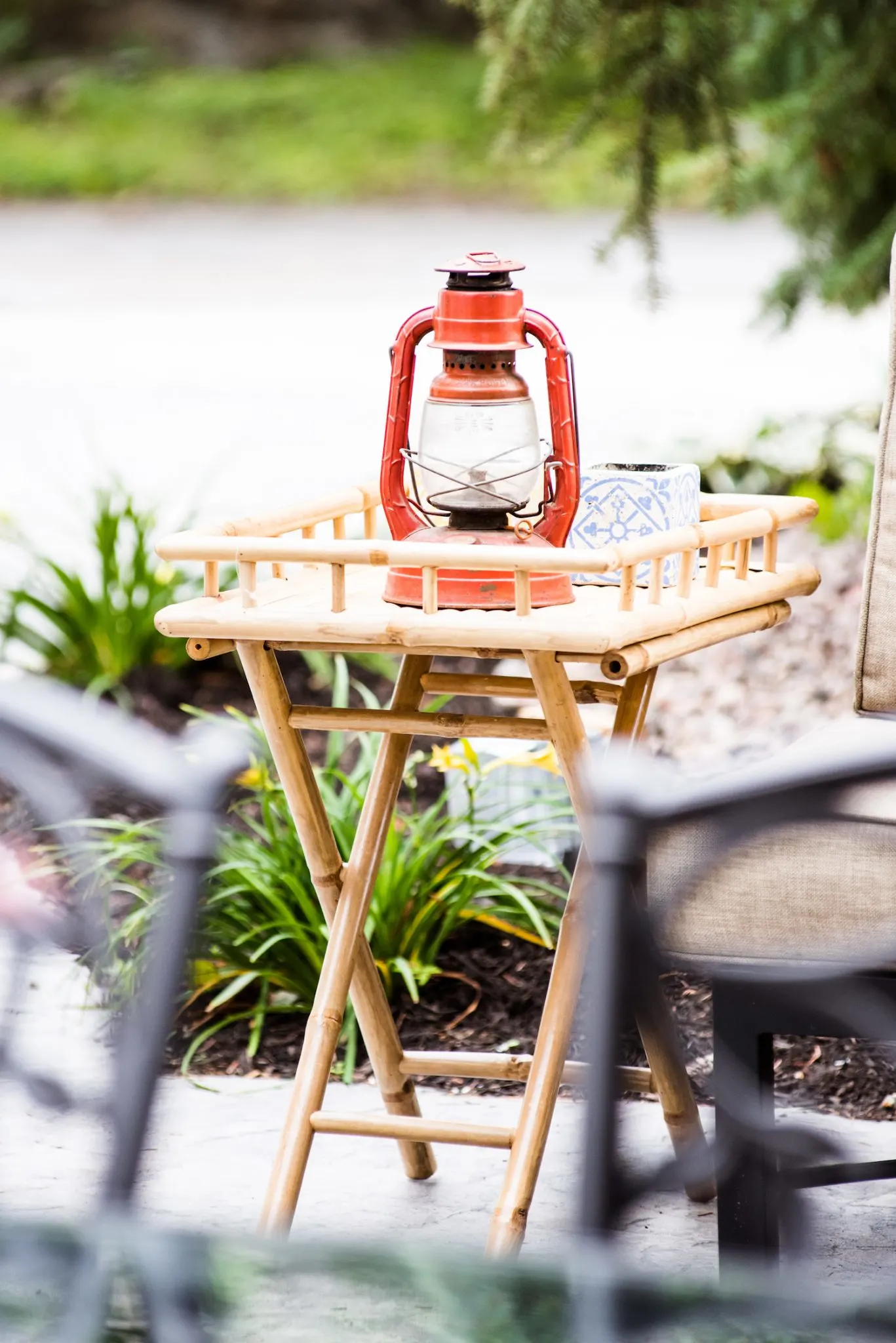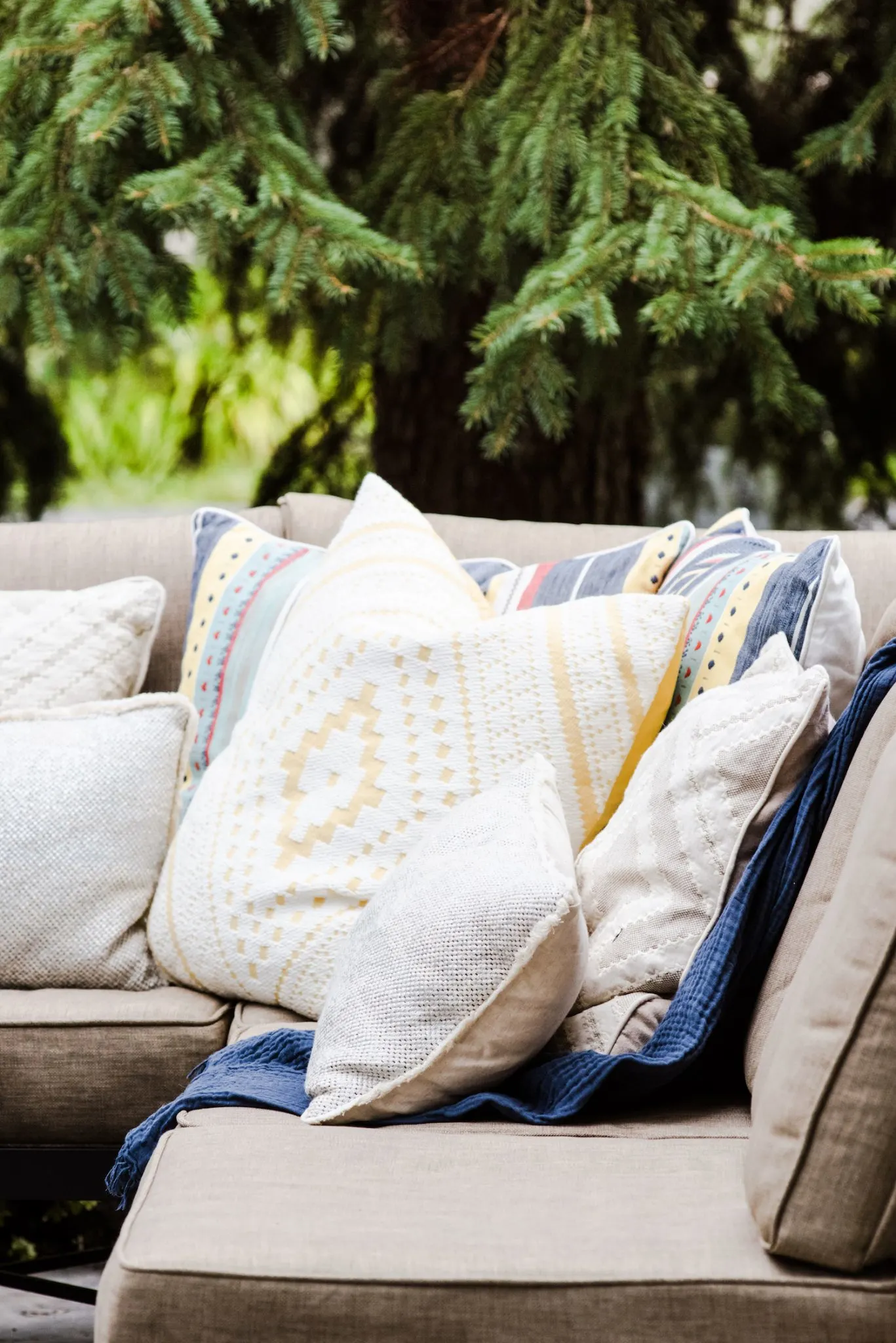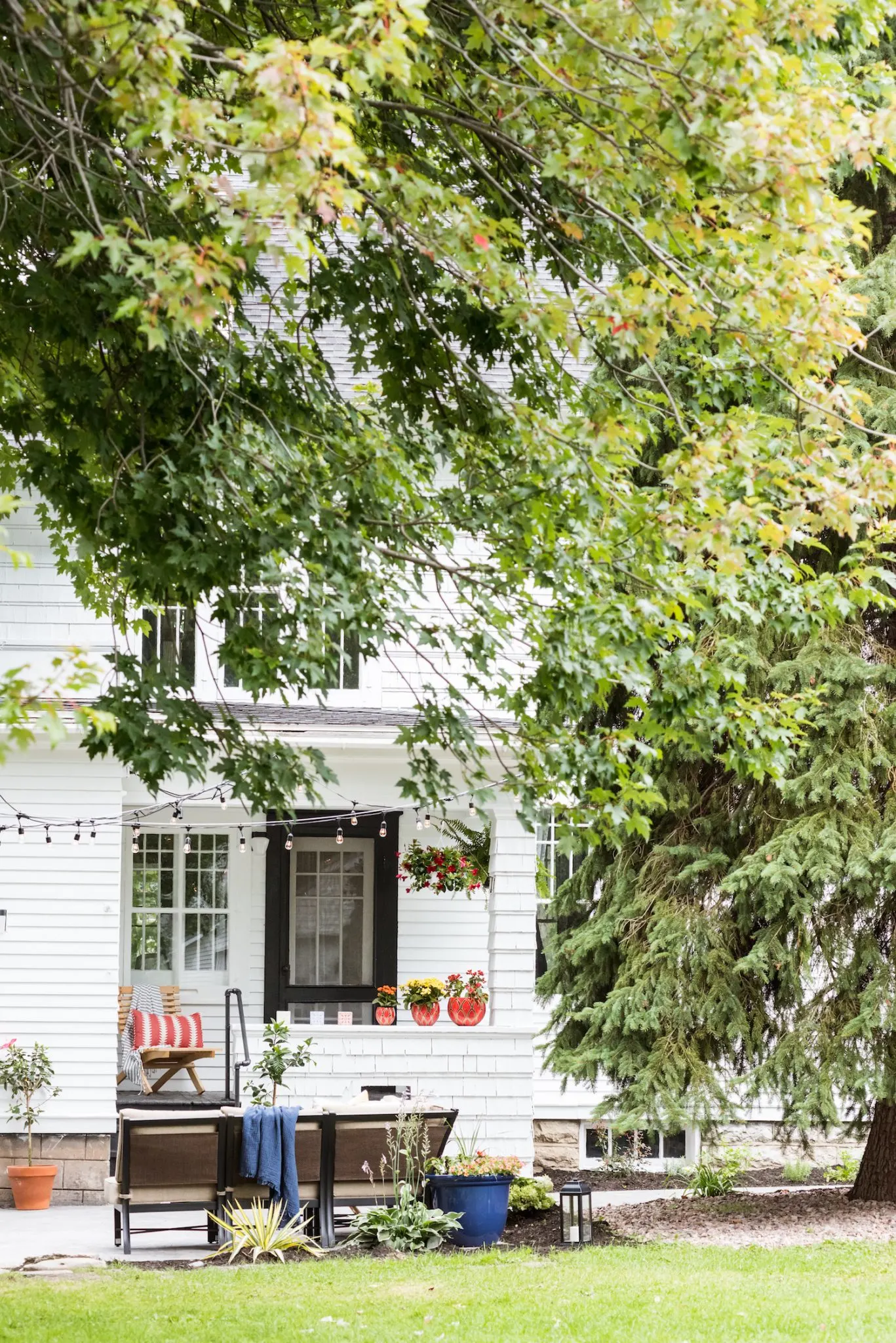 We built a two-foot wide garden around the edges of the patio to really help create that cozy room vibe that we wanted to achieve. I went with a mixture of yucca, hostas, hydrangeas and lilies along with big potted plants of annuals and the finished look is amazing. Under our giant Norway Spruce (holy hell do we love that tree) we ringed everything out in river rock to help finish things off and it really just set off all the new landscaping. We still have some patches of earth that aren't yet grown back over from the excavation, but we've seeded them and know that will come in time.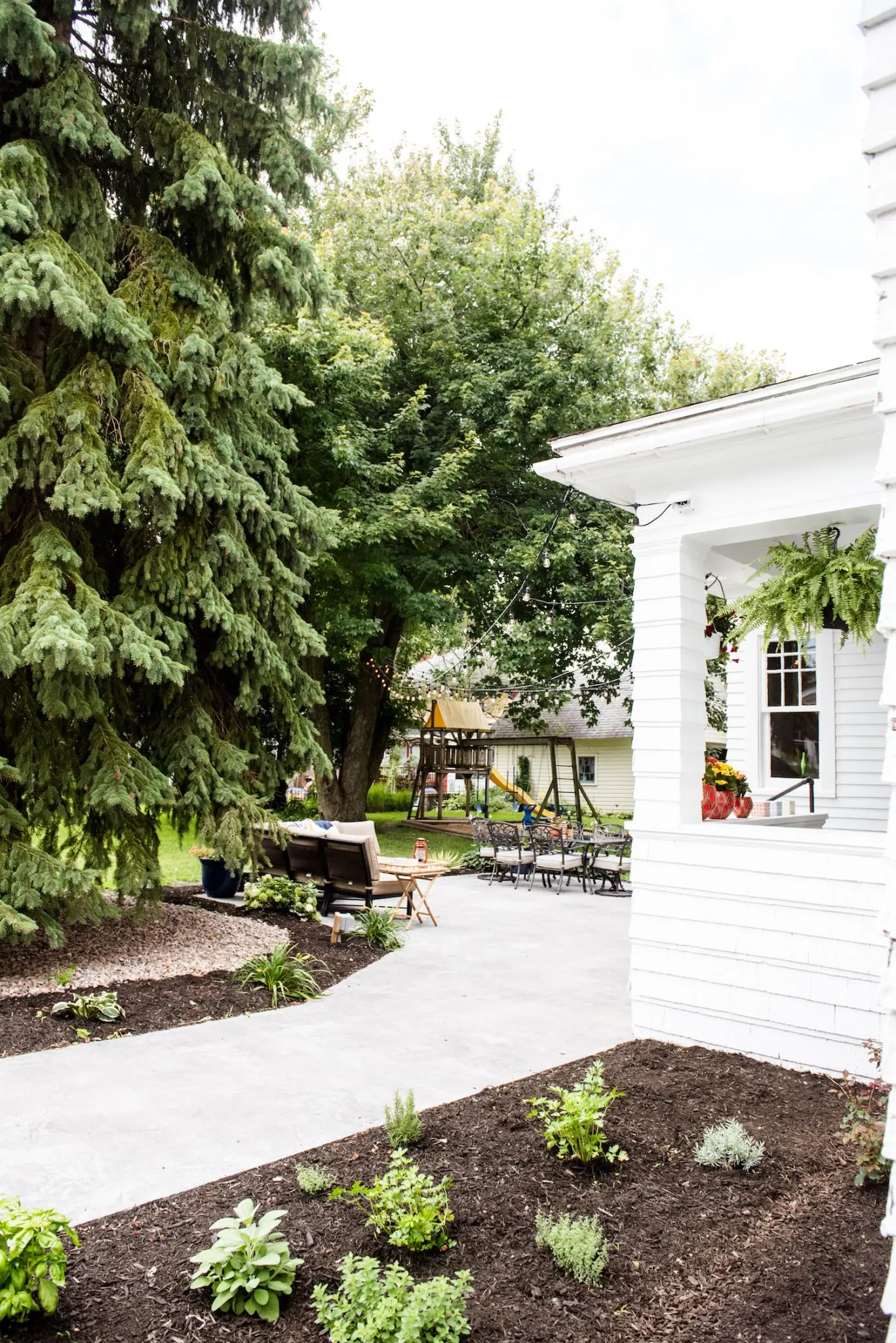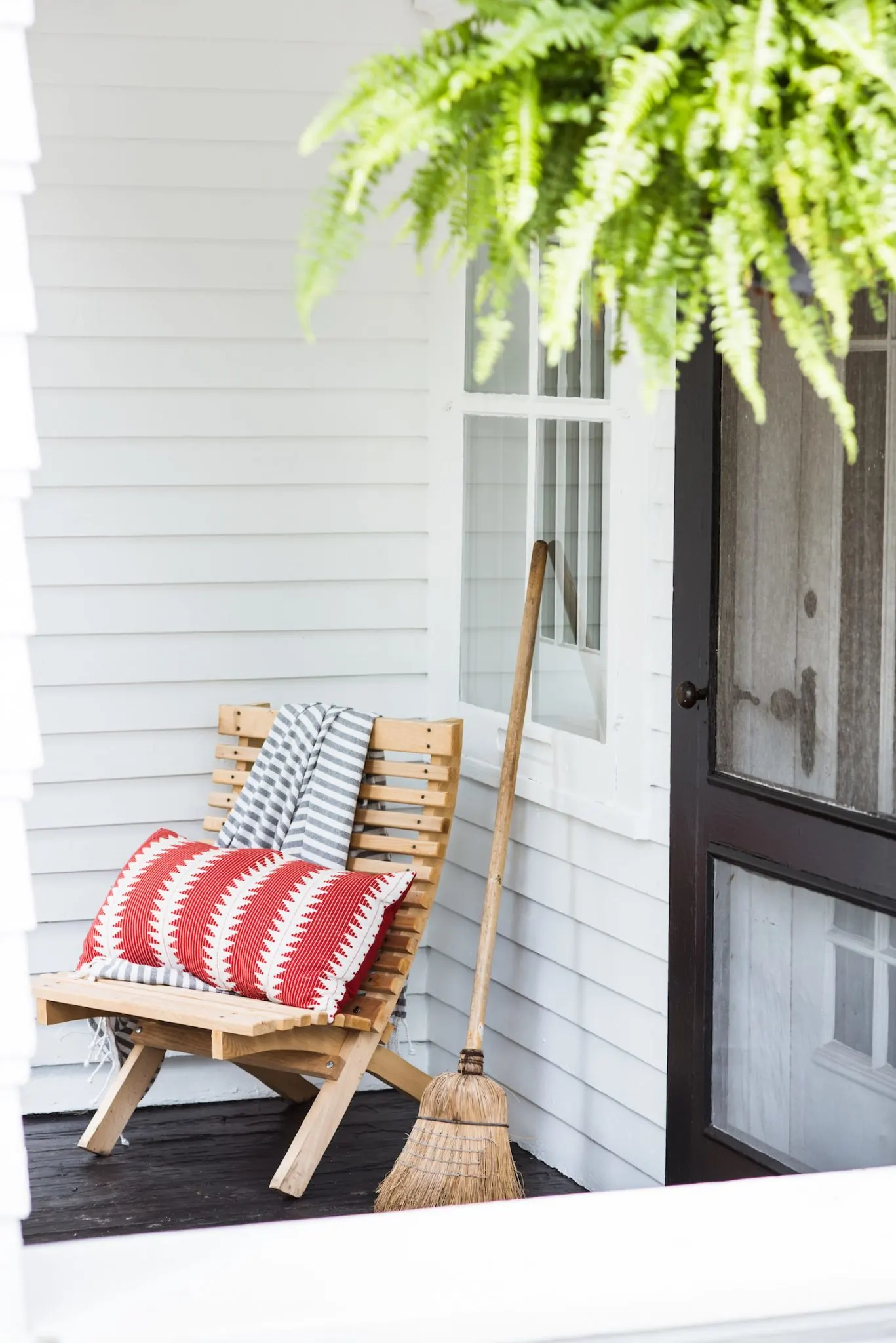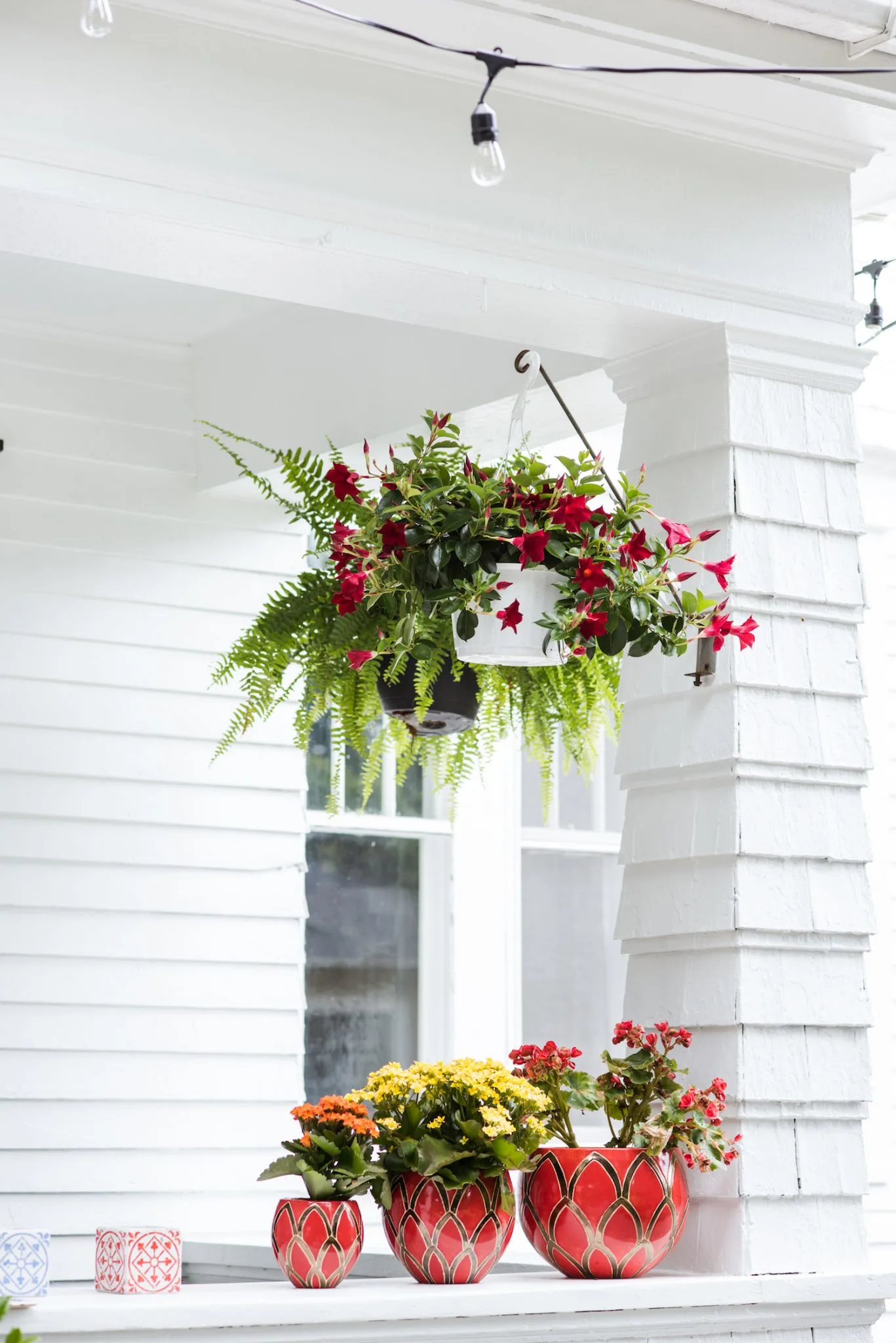 I am sure that I am missing tons of details here, so please let me know what questions you have in the comments and I'll fill you in on anything you want to know! I can easily say that this has been hands down one of my favorite projects we've tackled in the last year of owning our home. It has just completely transformed how our backyard looks, feels and functions and I could not be prouder of how it all came together. The process felt grueling at times (since we were also working quickly to make sure everything was in place before the big Sutter Home event which was going down in the backyard), but it was worth every bit of effort and every bit of mud that got tracked into the house during the process. (Because there was mud for dayssssss!) Now it's easily my favorite place to hang out and I even like to work out there whenever possible. Has anyone else tackled a big backyard makeover this summer?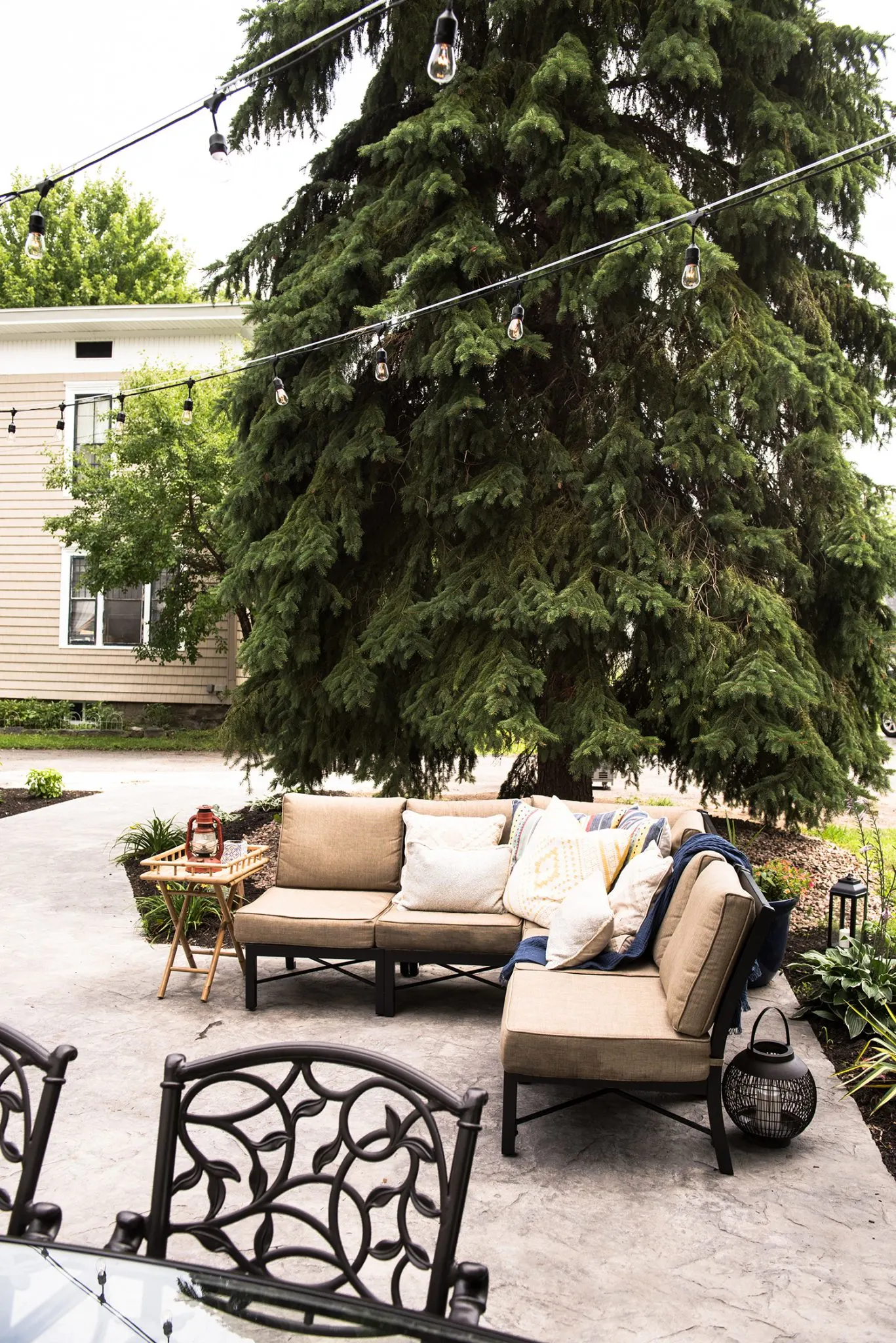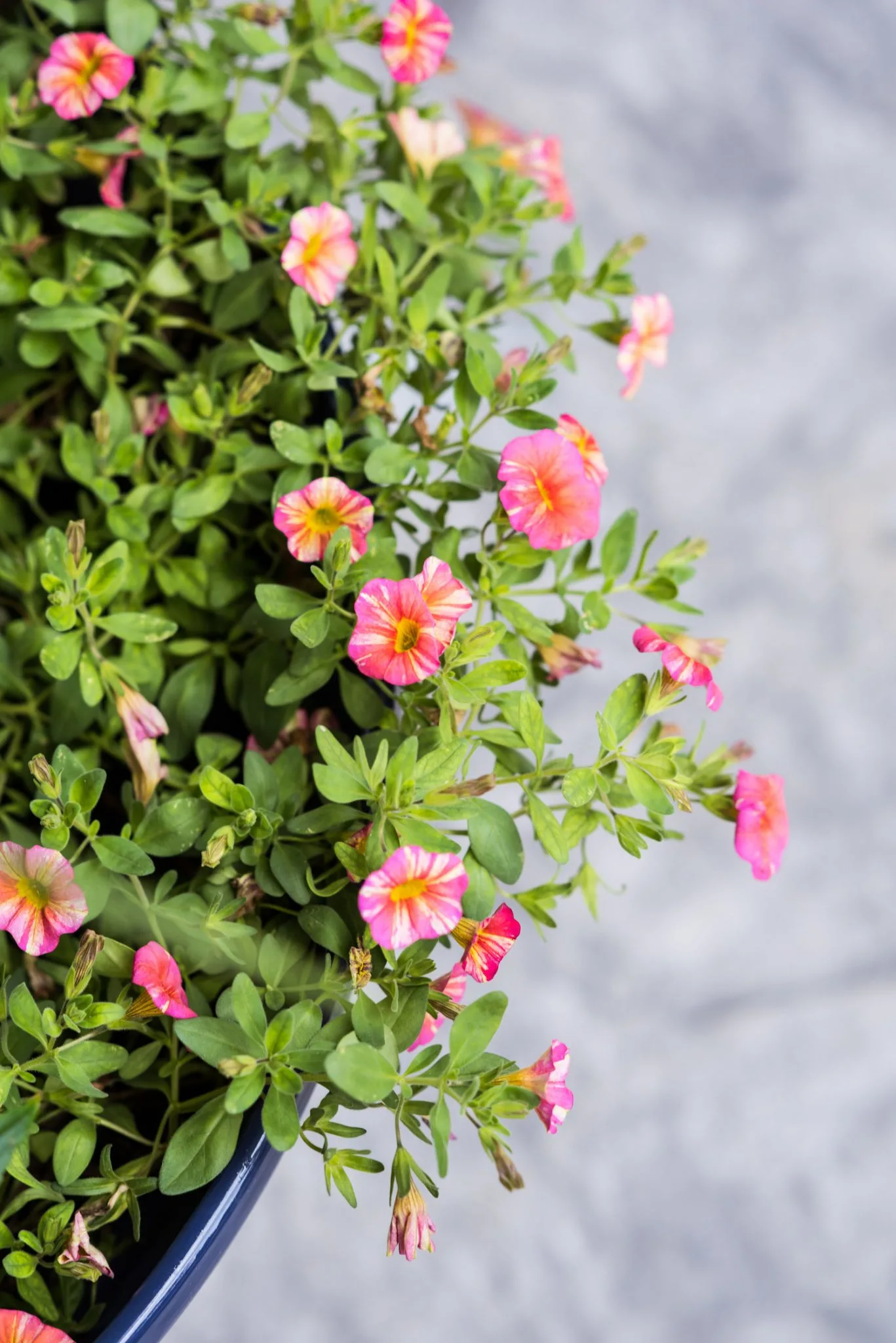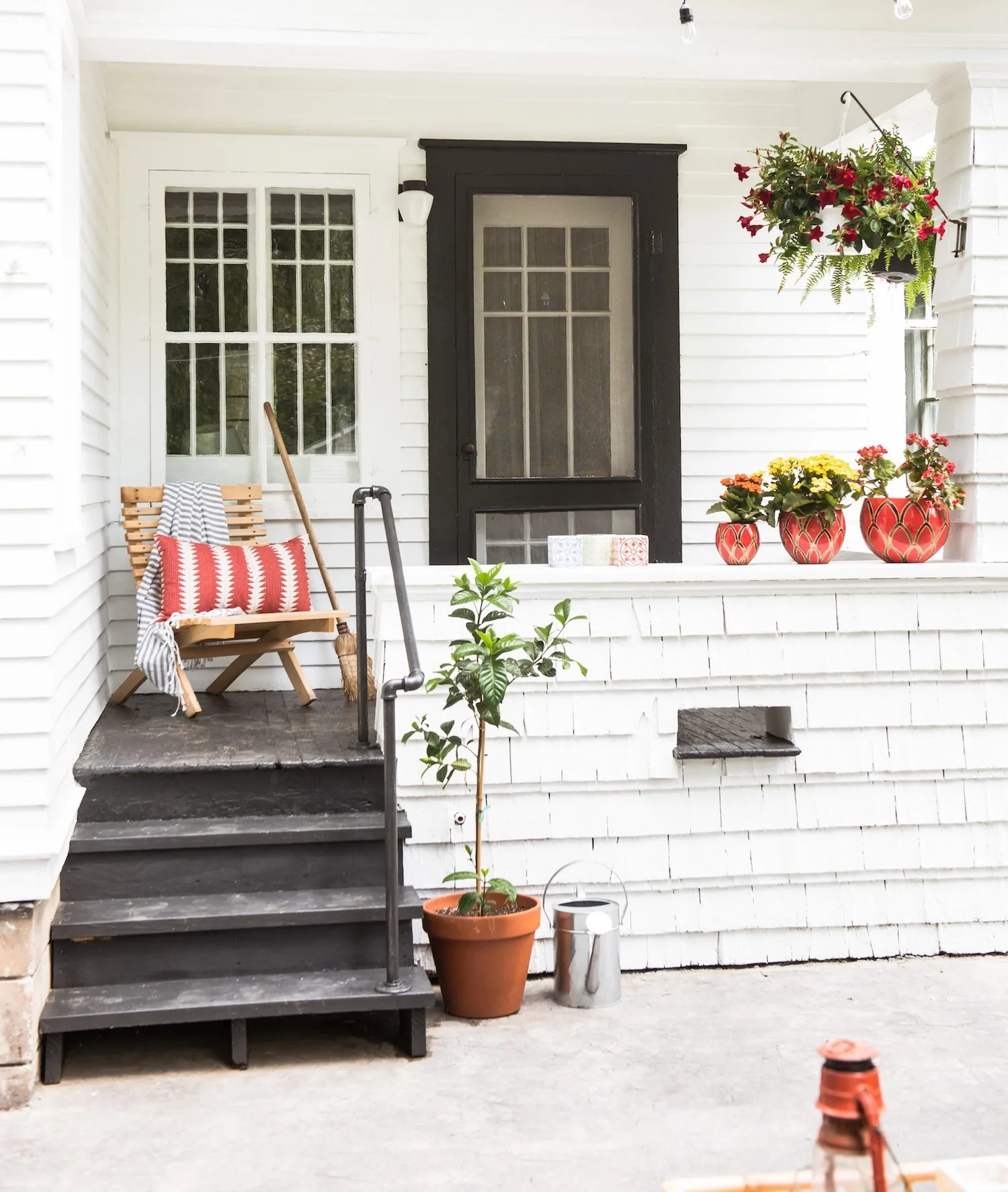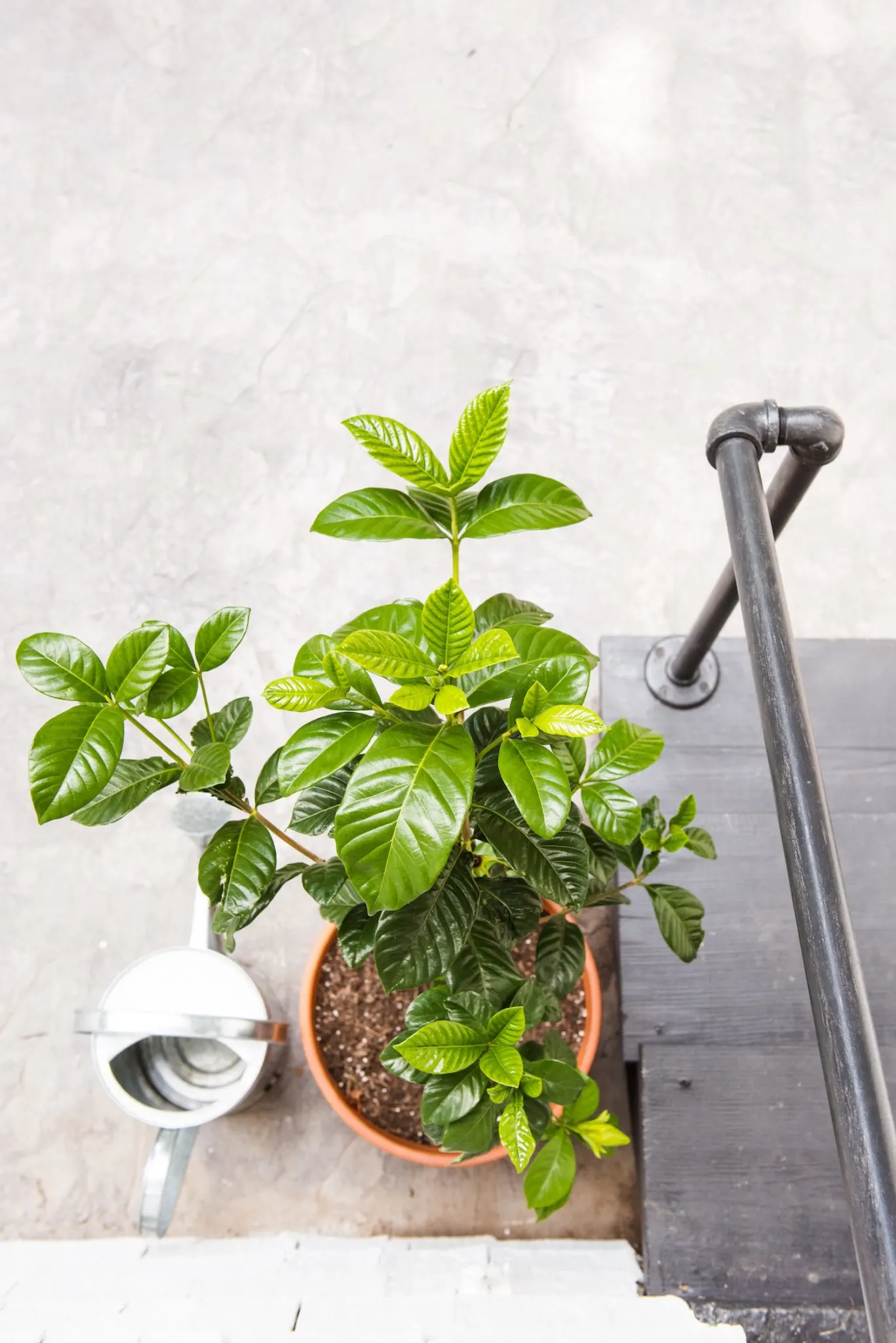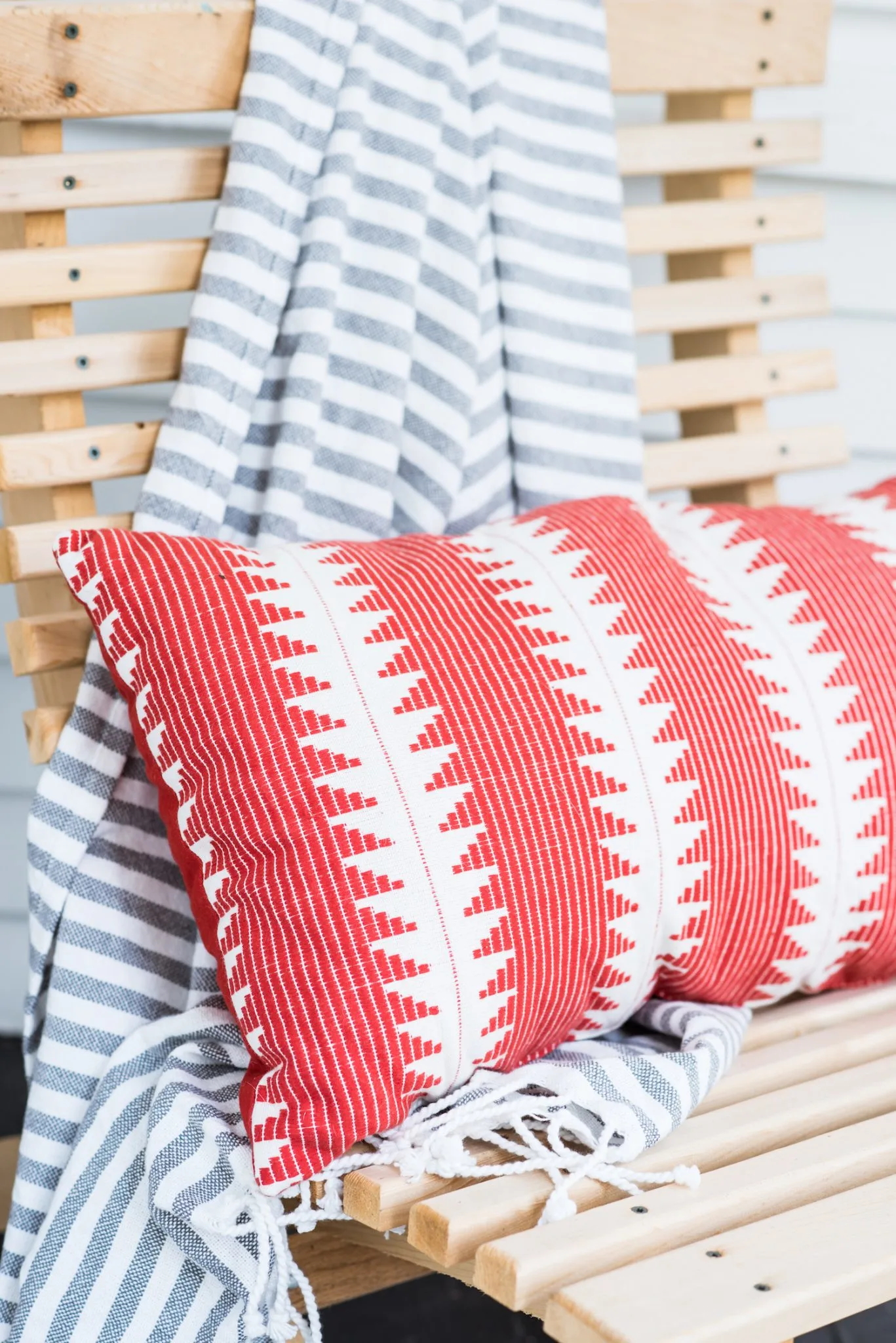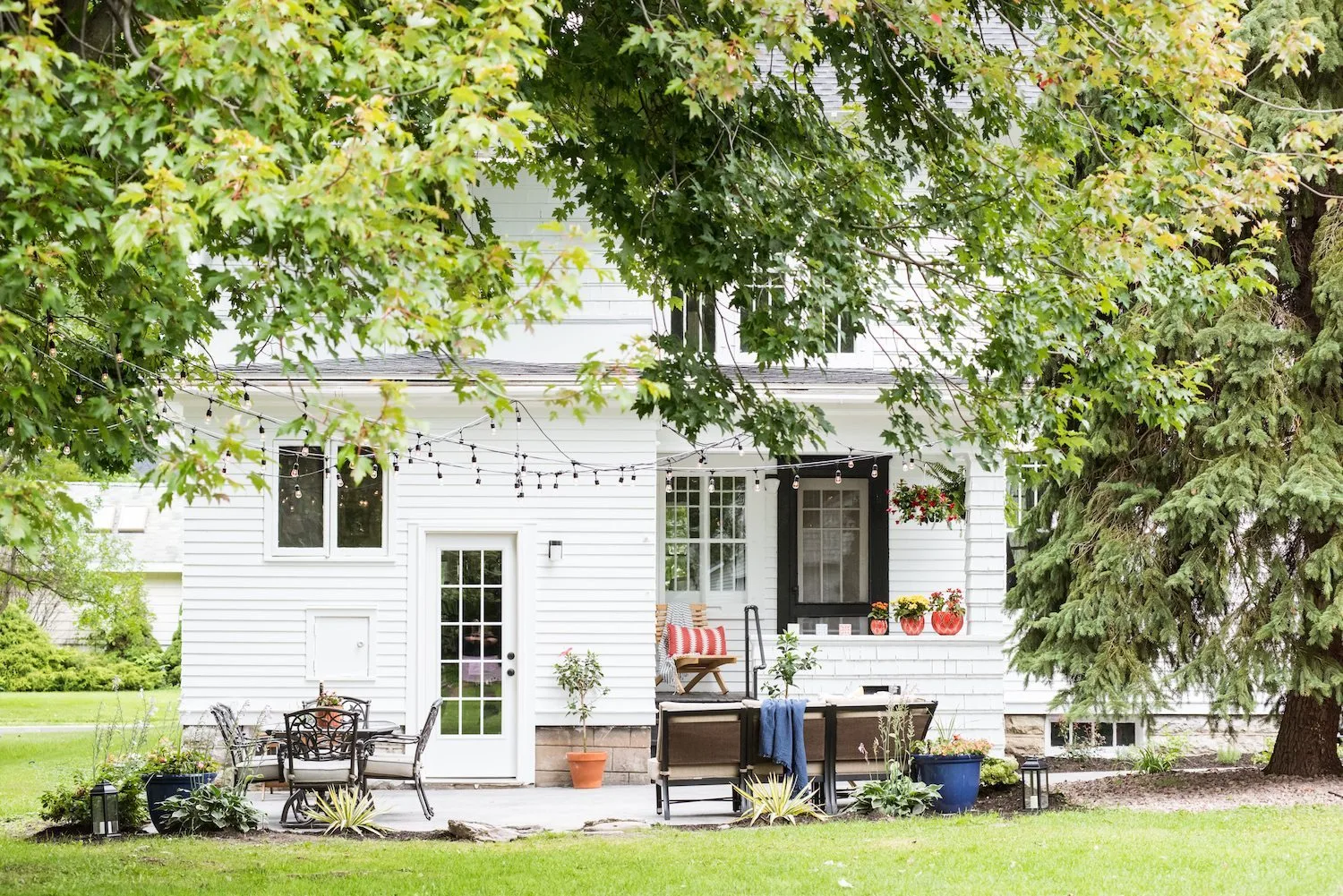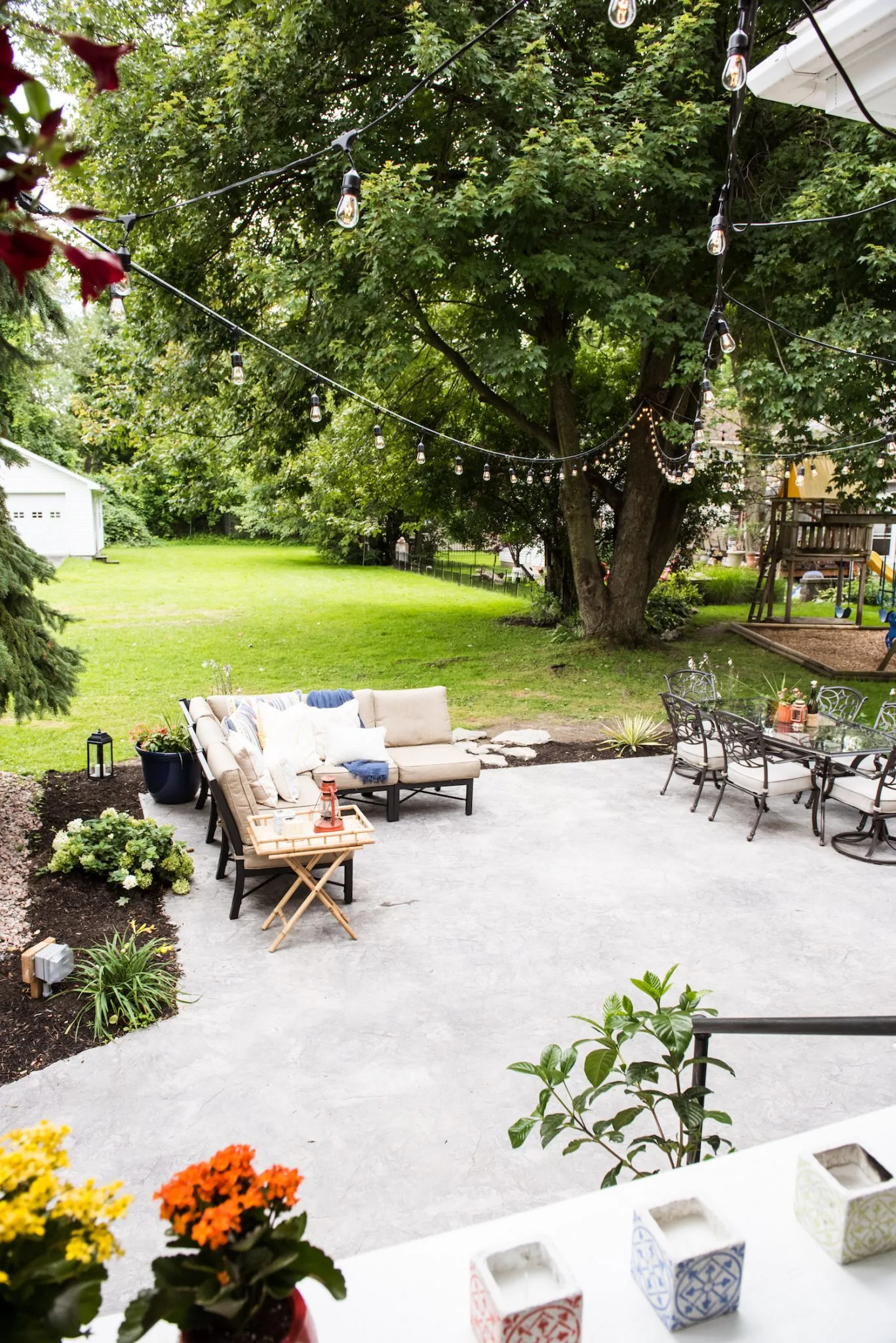 [After photos by Alice G. Patterson for The Sweetest Occasion.]