This post was sponsored by Evite in collaboration with 7UP® and Albertsons Companies. Thank you for supporting the sponsors that help make The Sweetest Occasion possible!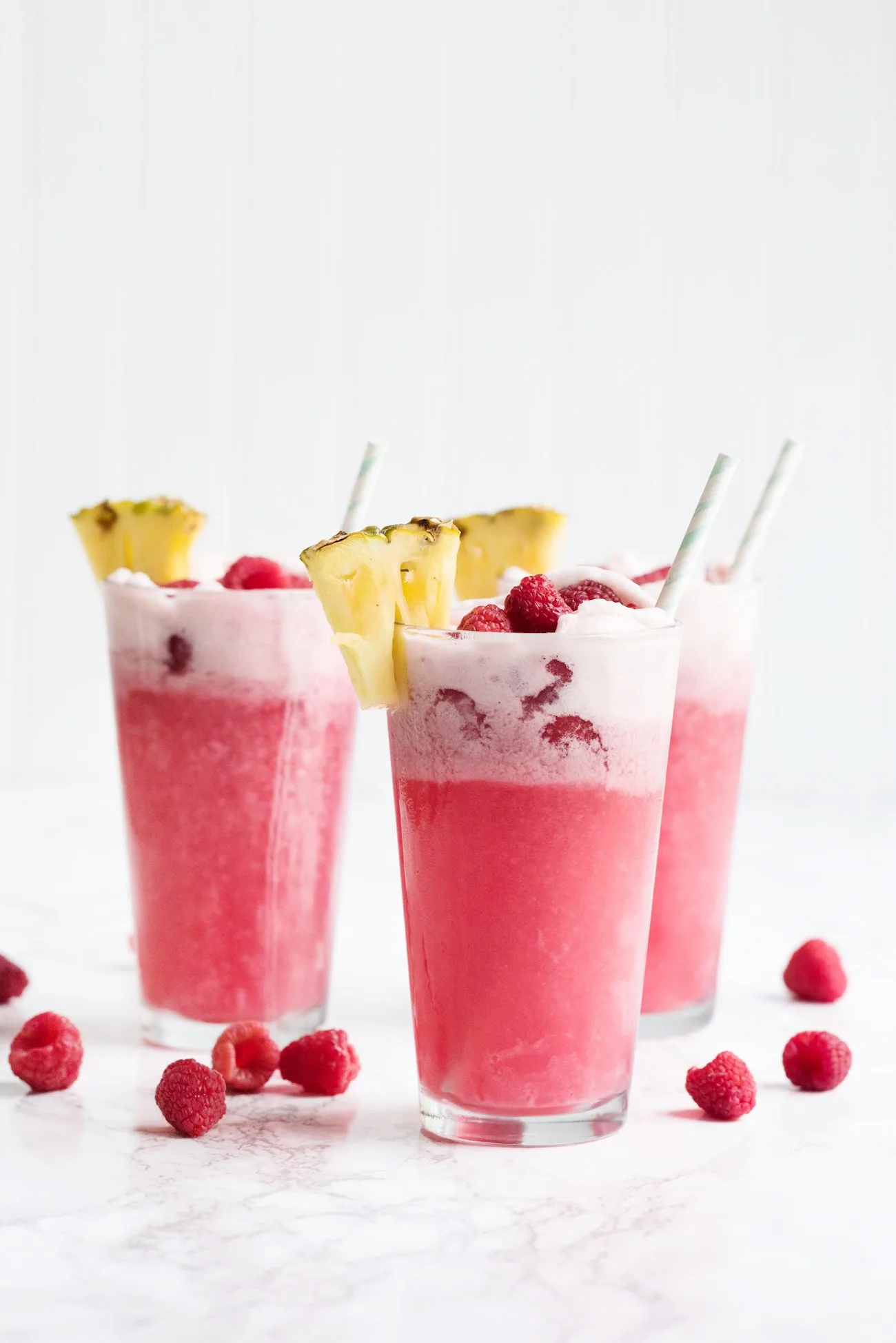 Do you guys know that sherbet party punch that shows up a lot at baby and bridal showers? It's usually served up in a big punch bowl and is made with things like fruit punch and 7UP® with scoops of sherbet floating on top. The idea is that it's delicious, non-alcoholic and you get little bits of sherbet with each sip. It's frothy, super summery and really refreshingly fun! Have you ever had it before? It is seriously some kind of delicious and I love that it's such a simple concept, but sure enough you'll always look over mid-party to find an empty punch bowl. Kids love it because it's sweet and tasty. Adults love it because it somehow makes you feel like a kid again. That's entirely what inspired these party punch sherbet floats! When I'm having friends over, whether it be for a dinner party or evening spent on the back patio, I love serving up something fun and slightly unexpected. Then you can keep everything else simple and they'll still experience a taste of that wow factor that makes them feel a little special, and that's my favorite thing in the entire world. Today I'm teaming up with 7UP to share how I made these easy but totally wow-worthy floats! (Be sure to scroll down for the step-by-step recipe video, too!)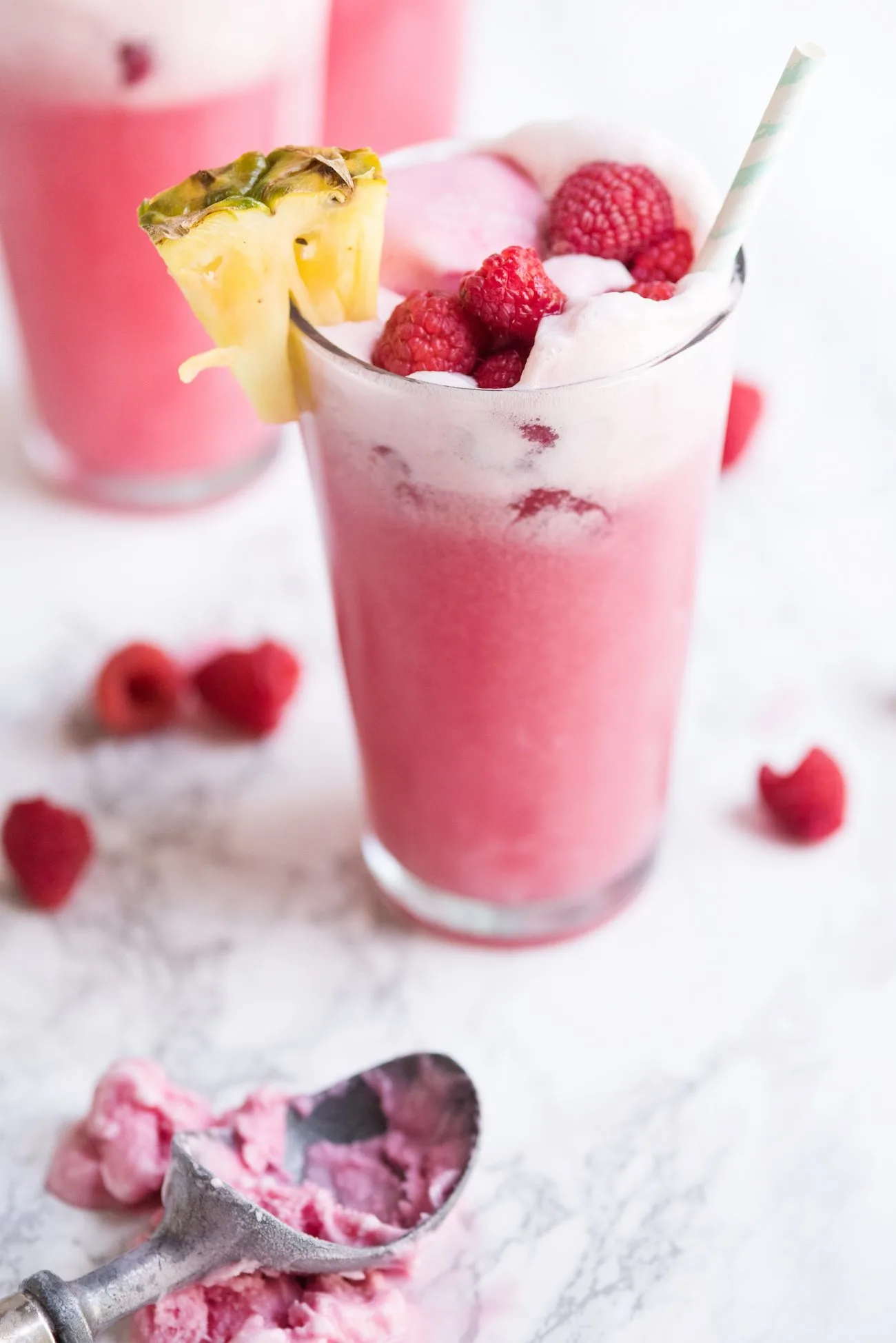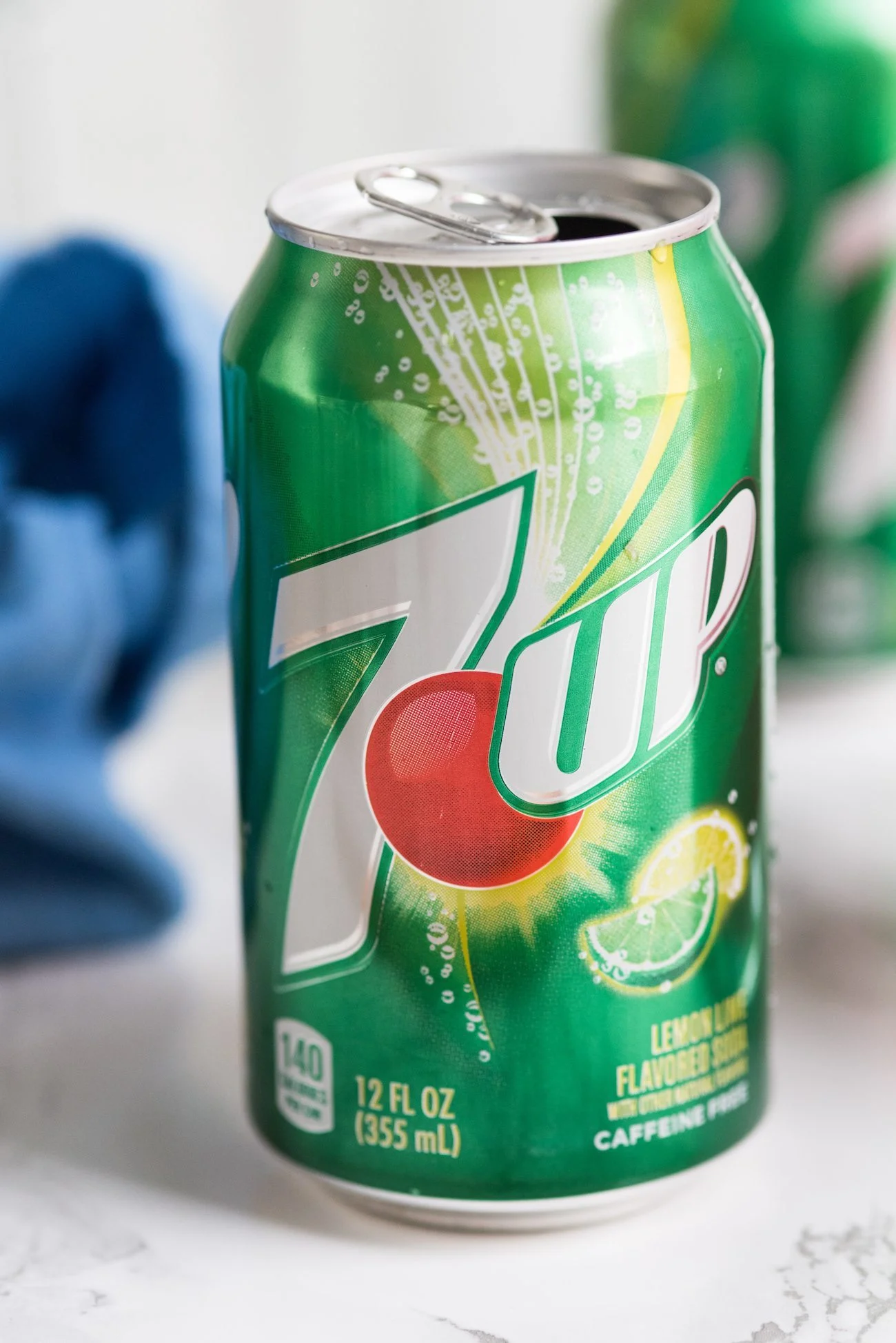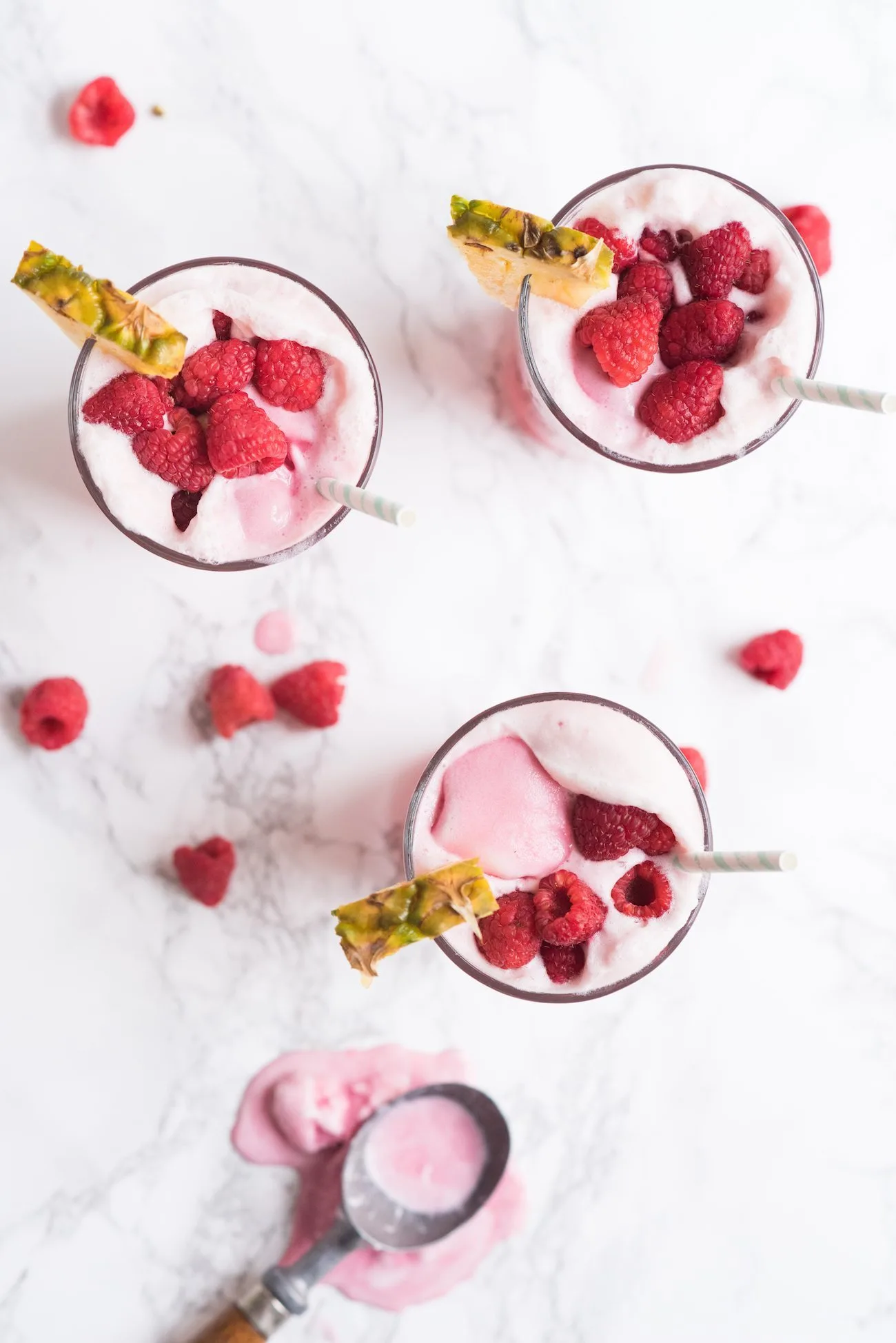 As a kid, my parents were huge 7UP fans. It was a pantry mainstay in our house and because of that I have always had this nostalgia when it comes to 7UP. It's not only refreshing, but it's also insanely versatile so you can enjoy it straight up in a big glass of ice, mix it into cocktails, make a great party punch or even use it in fun dessert recipes! Today's recipe is part punch, part dessert and fully delicious. If you want to spike yours and make it a dessert cocktail, a generous splash of raspberry vodka will do the trick perfectly! Otherwise you just need the simplest ingredients like pink lemonade, apple/raspberry juice and your favorite raspberry sherbet or sorbet.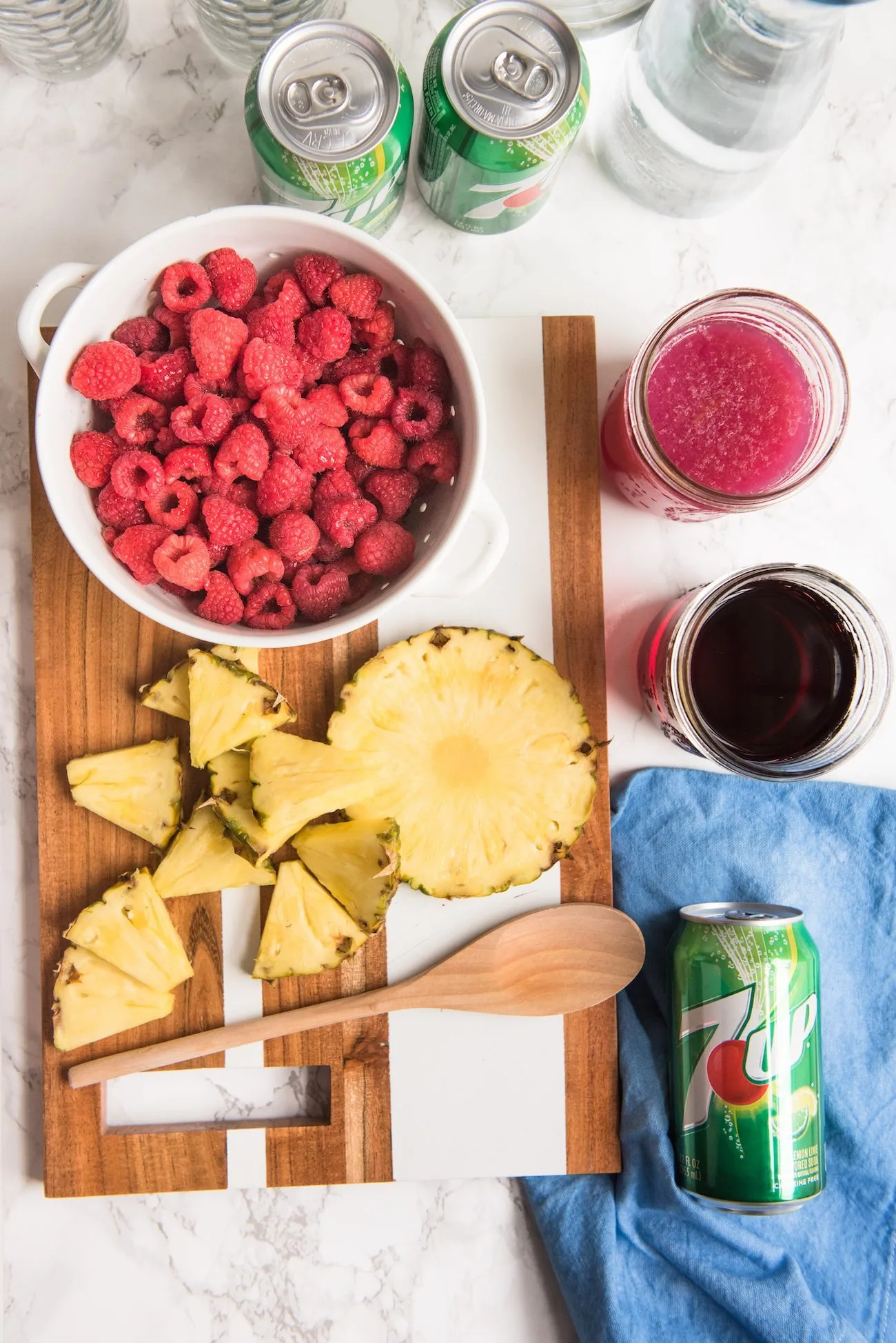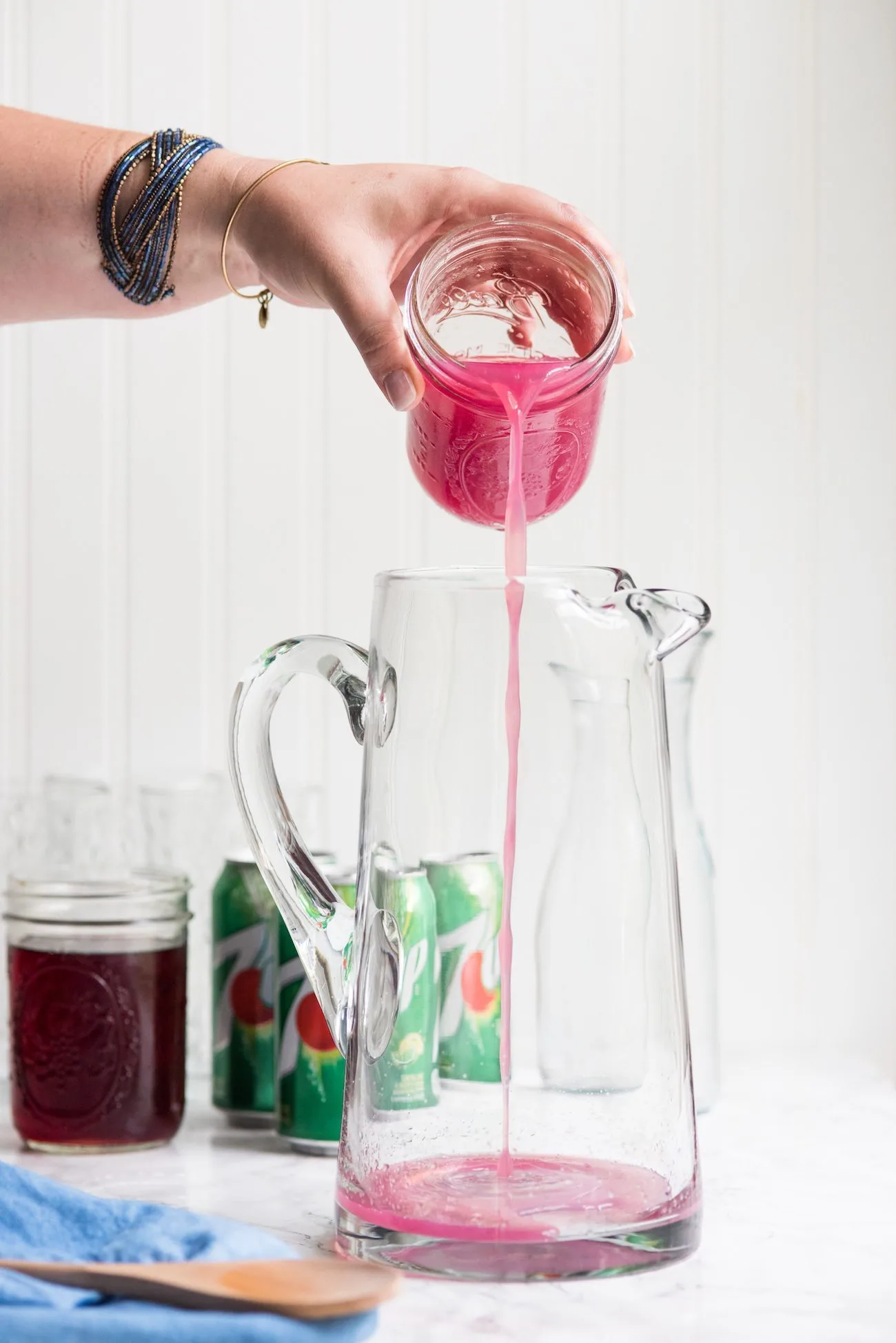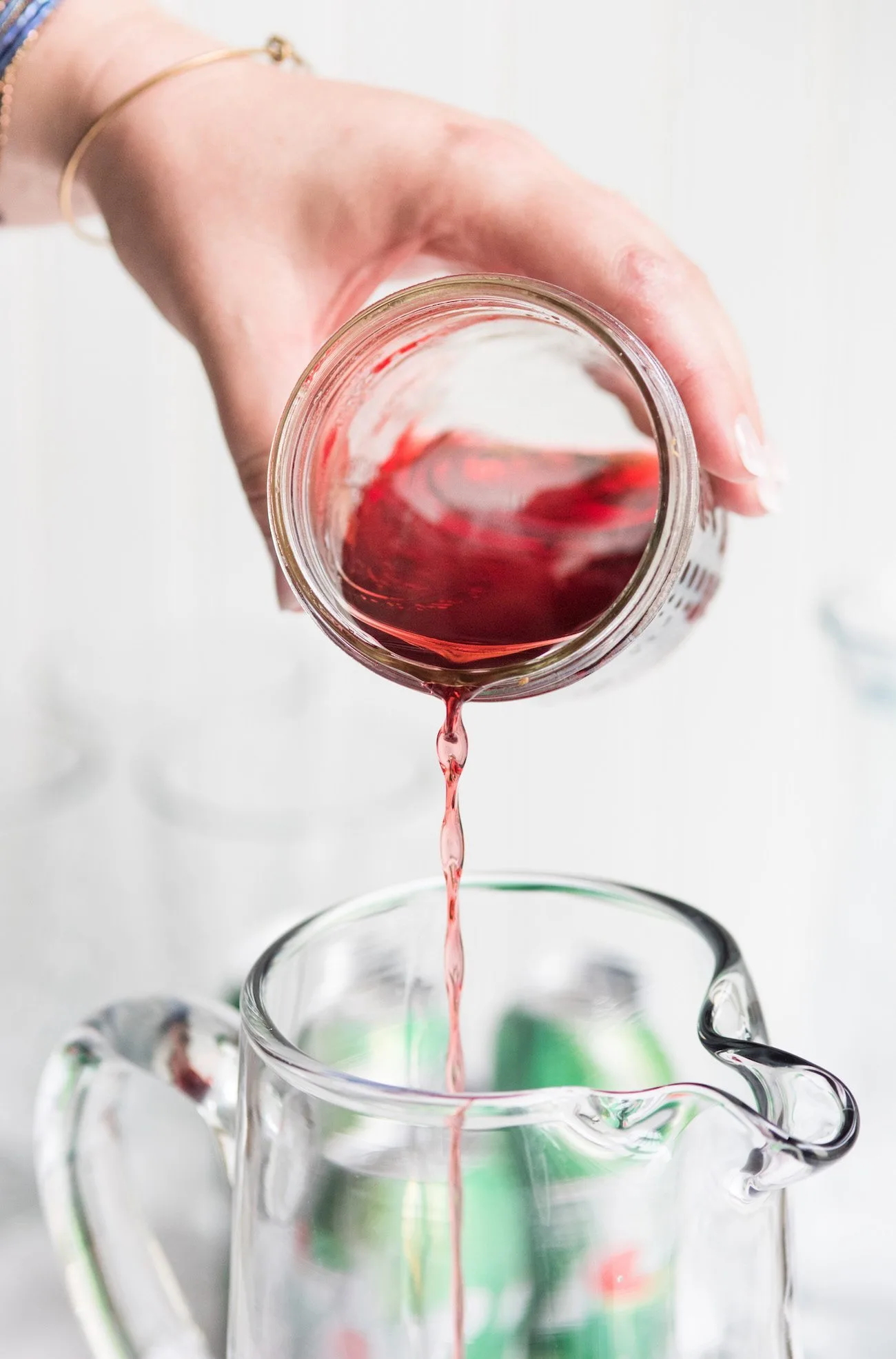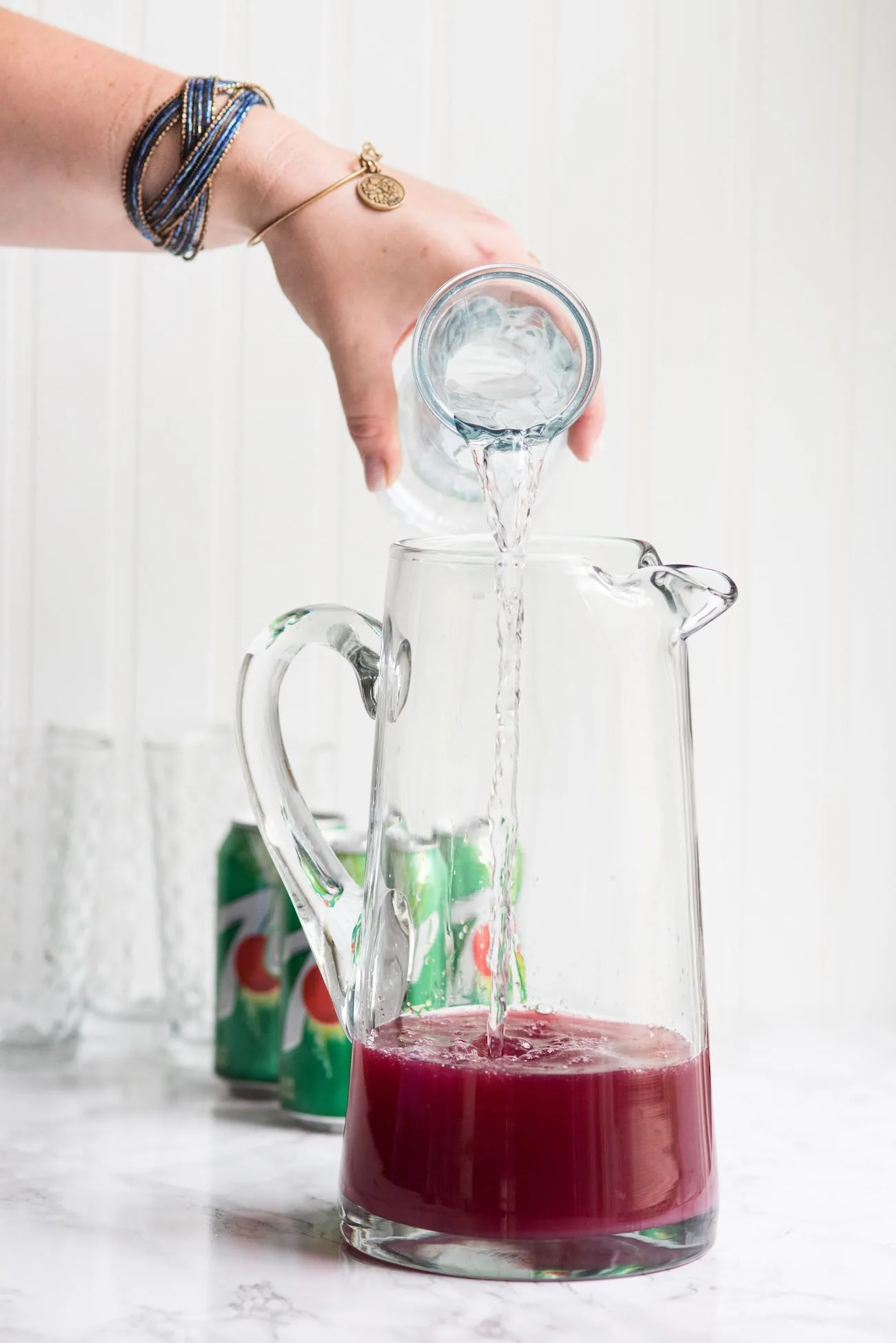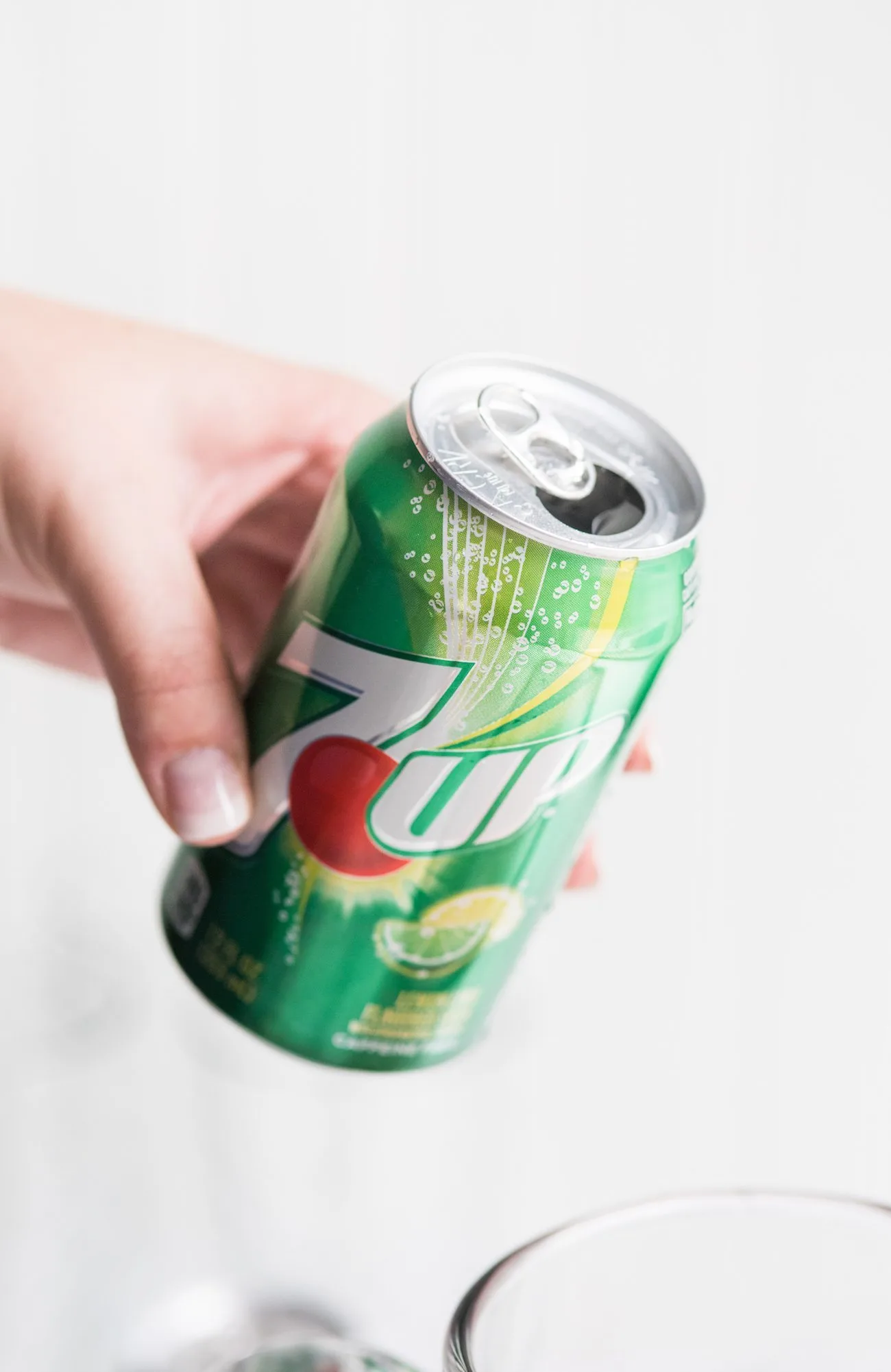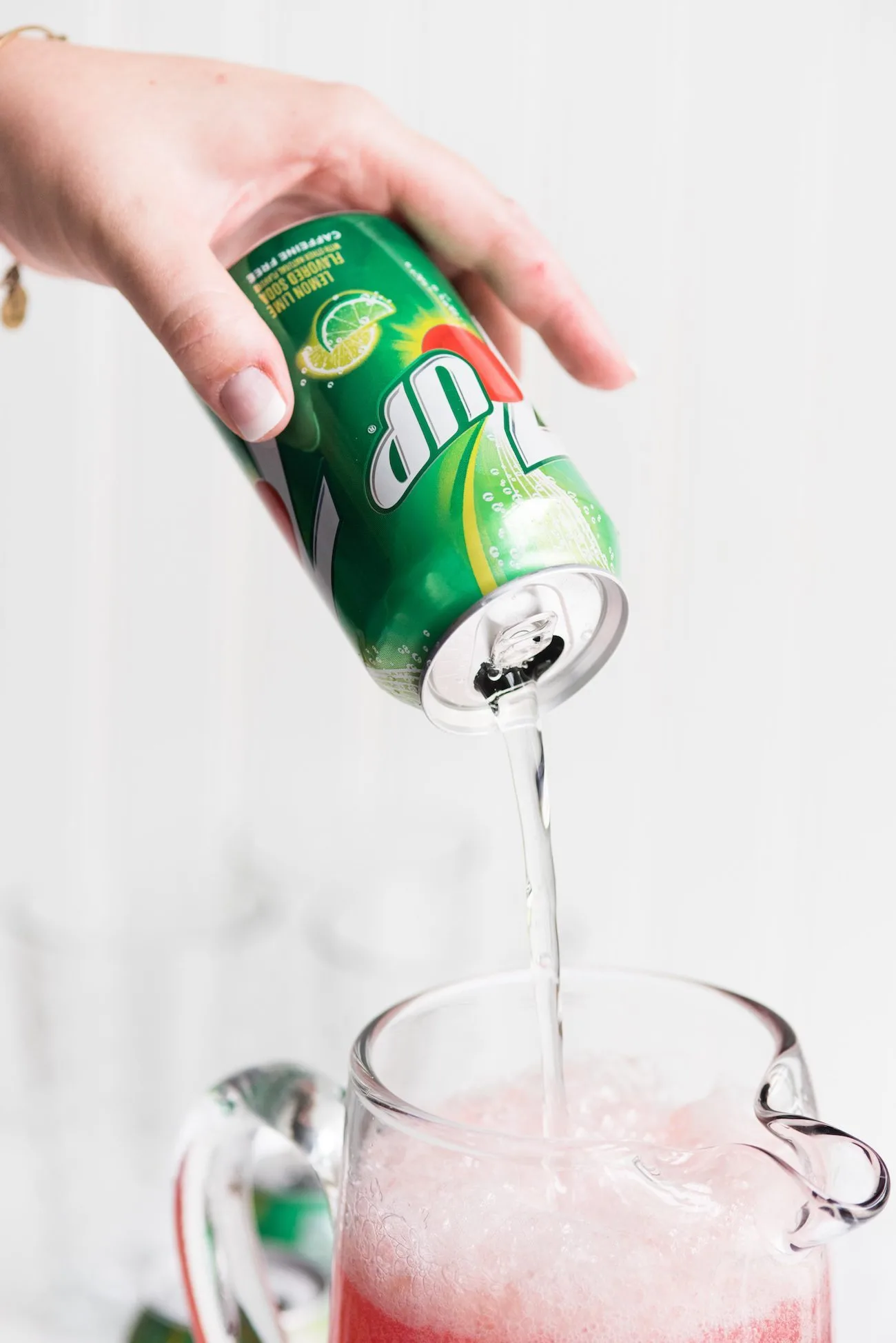 Summery Party Punch Sherbet Floats
Ingredients
12oz can frozen pink lemonade
12 oz can frozen apple-raspberry juice (or similar)
3 cups club soda
4-1/2 cups 7UP
Fresh raspberries
Fresh pineapple wedges
Instructions
Remove frozen pink lemonade and apple-raspberry juices from the freezer and allow them to thaw at room temperature.
In a large pitcher, combine pink lemonade concentrate, apple-raspberry concentrate, club soda and 7UP. Then stir well to combine.
Keep refrigerated until ready to serve.
To prepare the shakes, scoop 2 scoops of sherbet or sorbet into a tall glass.
Top with punch mixture to the top of the glass being careful not to spill.
Garnish with fresh raspberries and a pineapple wedge on top.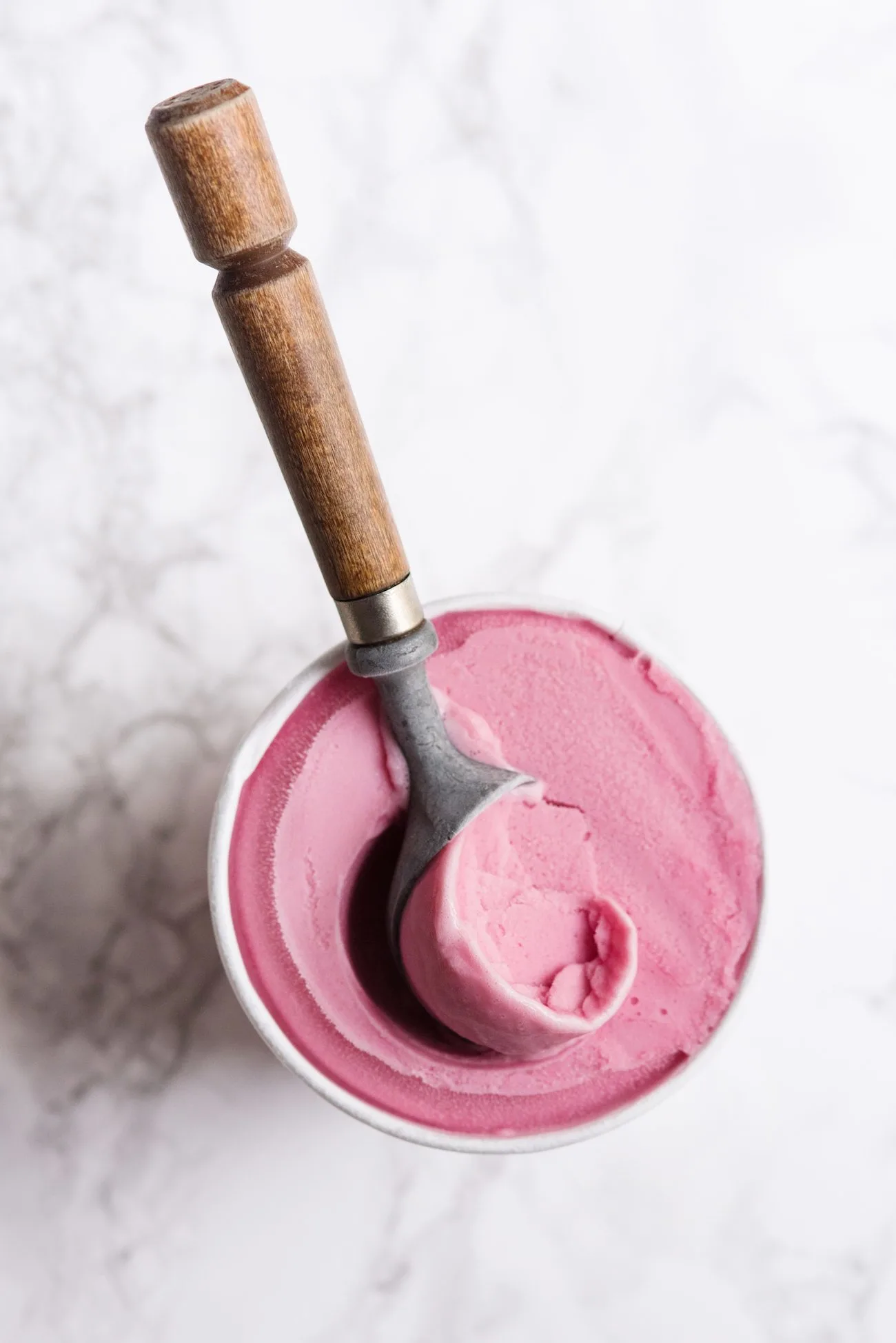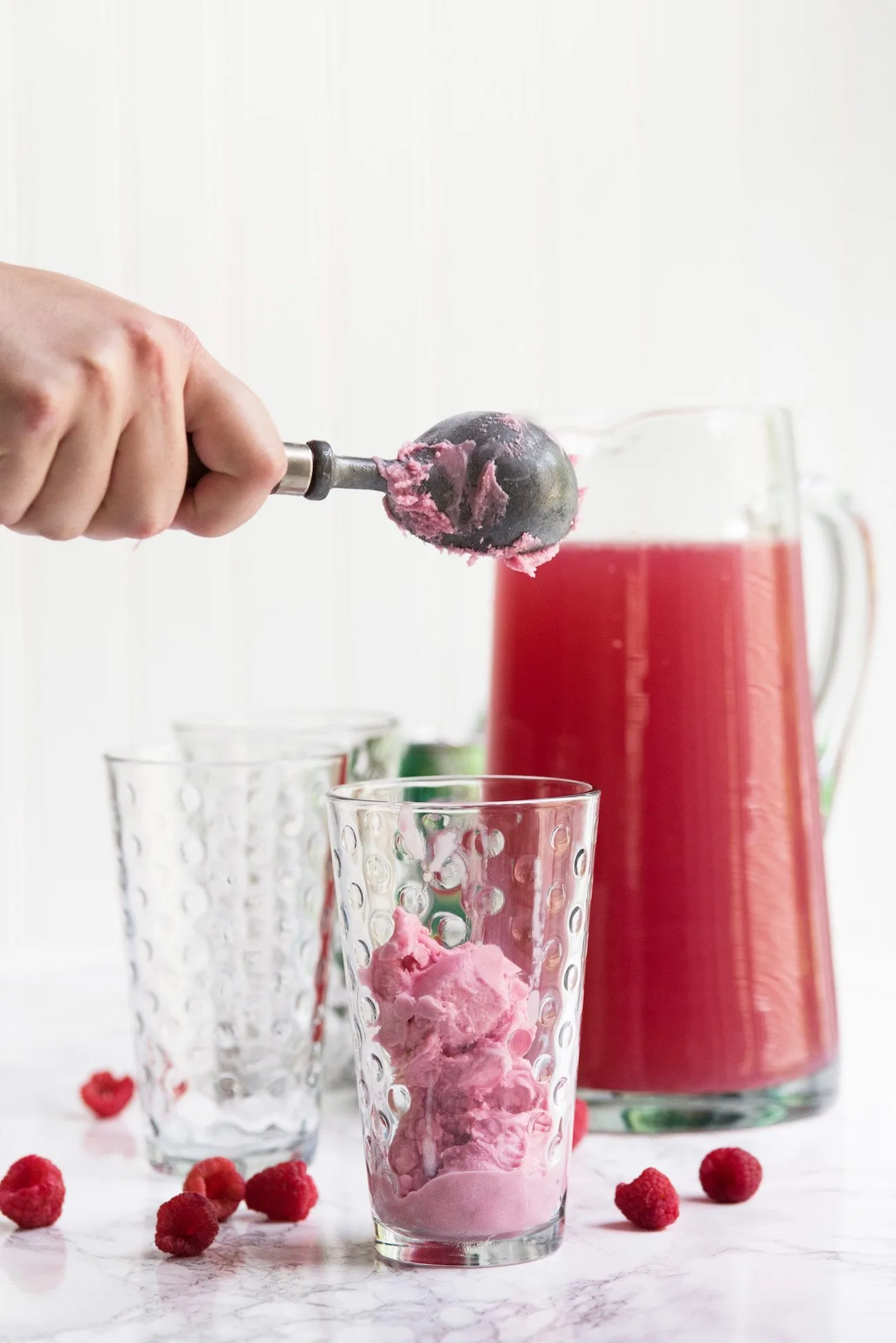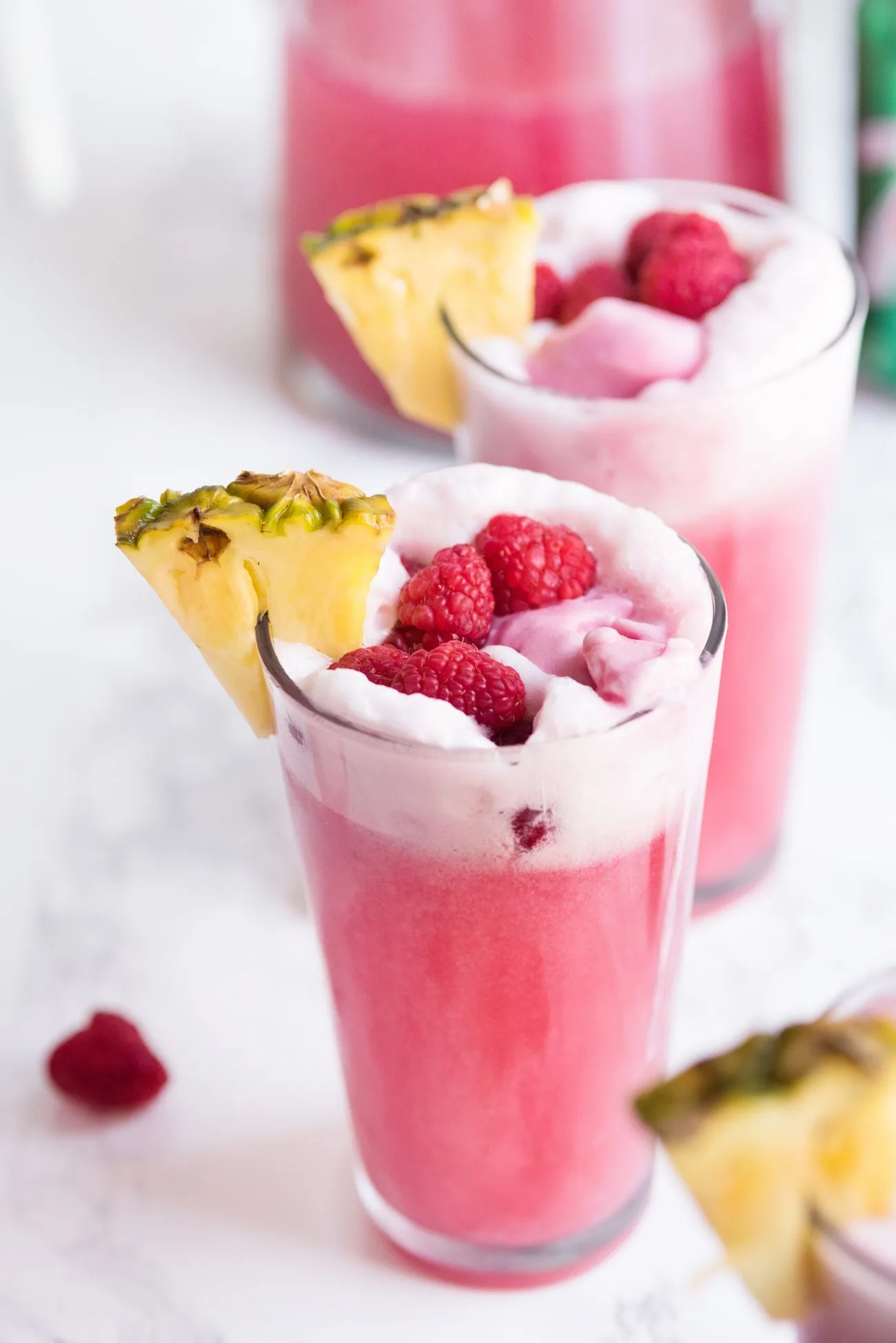 Before your next party, swing through your local Albertsons where I bought my 7UP stash, top off your supply and snag the other ingredients to make your floats! I love using online invitations for casual parties, even if they're somewhat impromptu since it gives your friends all the details in an easy, convenient way and also helps get them pumped for the festivities. Who doesn't love getting a fun invitation in their inbox amongst all the junk mail?! You can check out the cool invitations that Evite created inspired by 7UP right here and invite all your friends over this weekend! Does anyone else have a favorite way to mix it up with 7UP? Chime in below or follow along on social media with the hashtag #7UPMixitUP! And in the meantime, check out the J4U coupon offer of $0.50 off any 7UP purchase with the exception of 2-liter bottles. Check retailer website for details!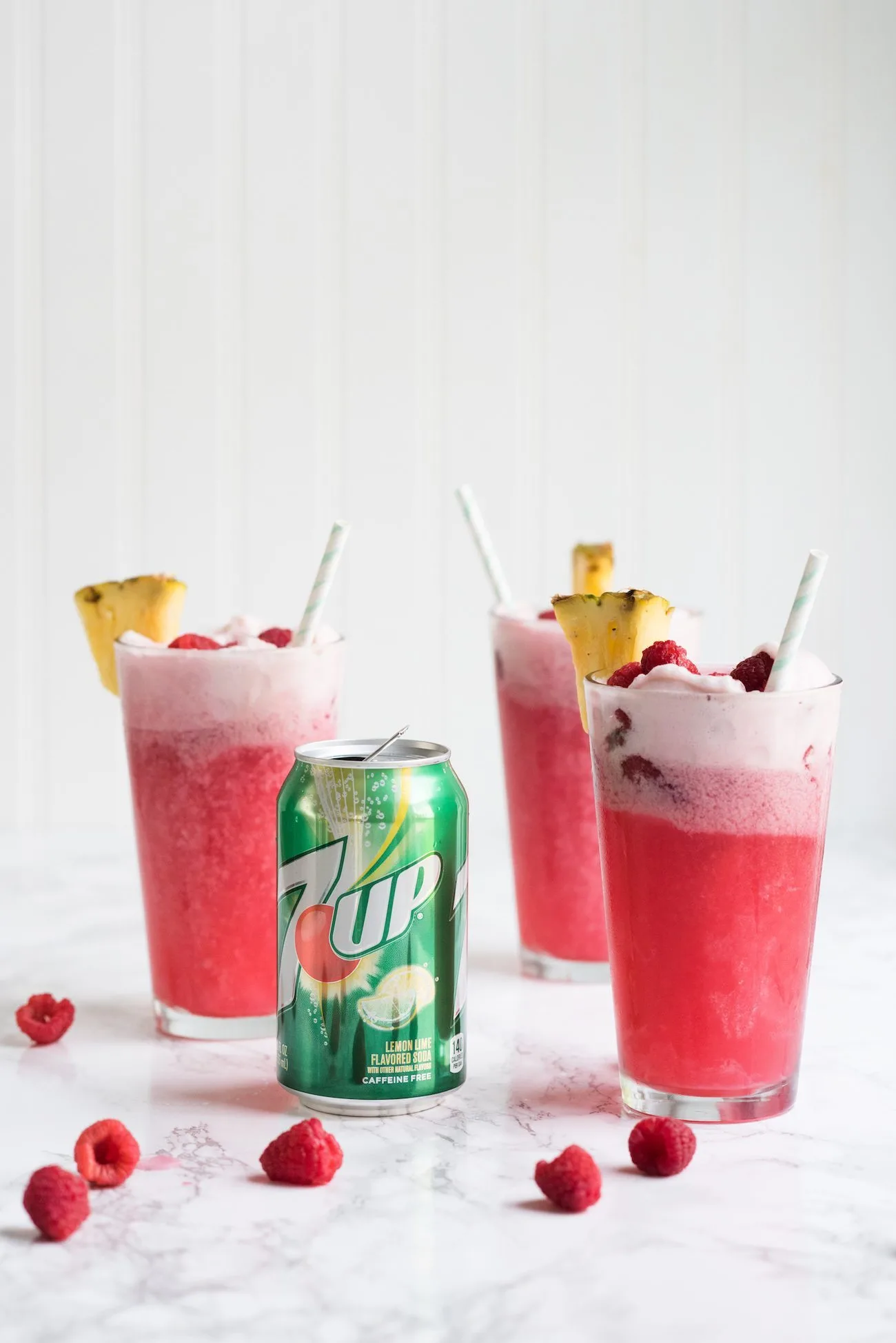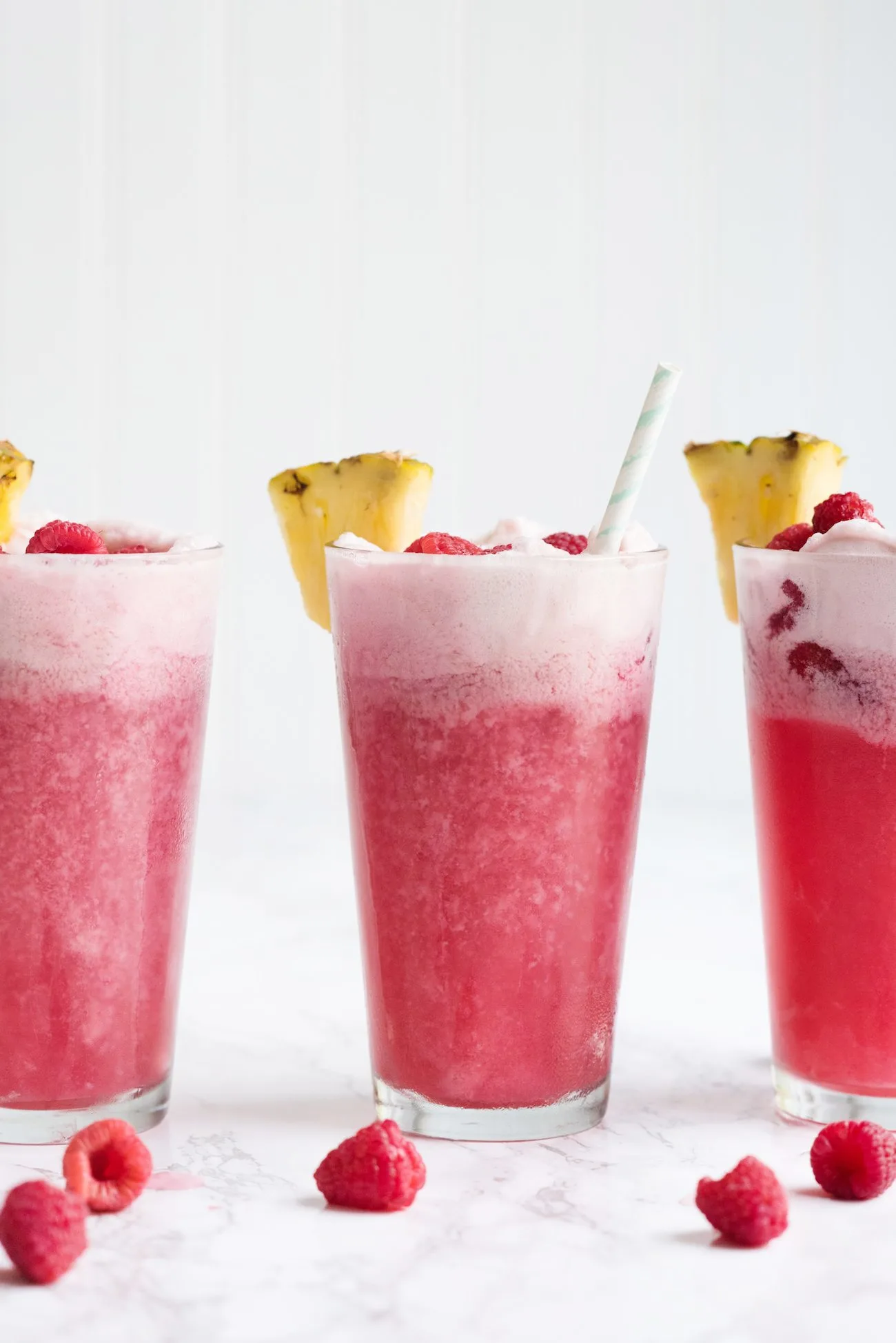 [Art direction + recipe by Cyd Converse | Photos by Alice G. Patterson.]

This post was sponsored by Evite in collaboration with 7UP® and Albertsons Companies. Alcohol for those 21 or older. Please drink responsibly. I received compensation for this post, but all opinions are my own. Read more about our editorial policies.