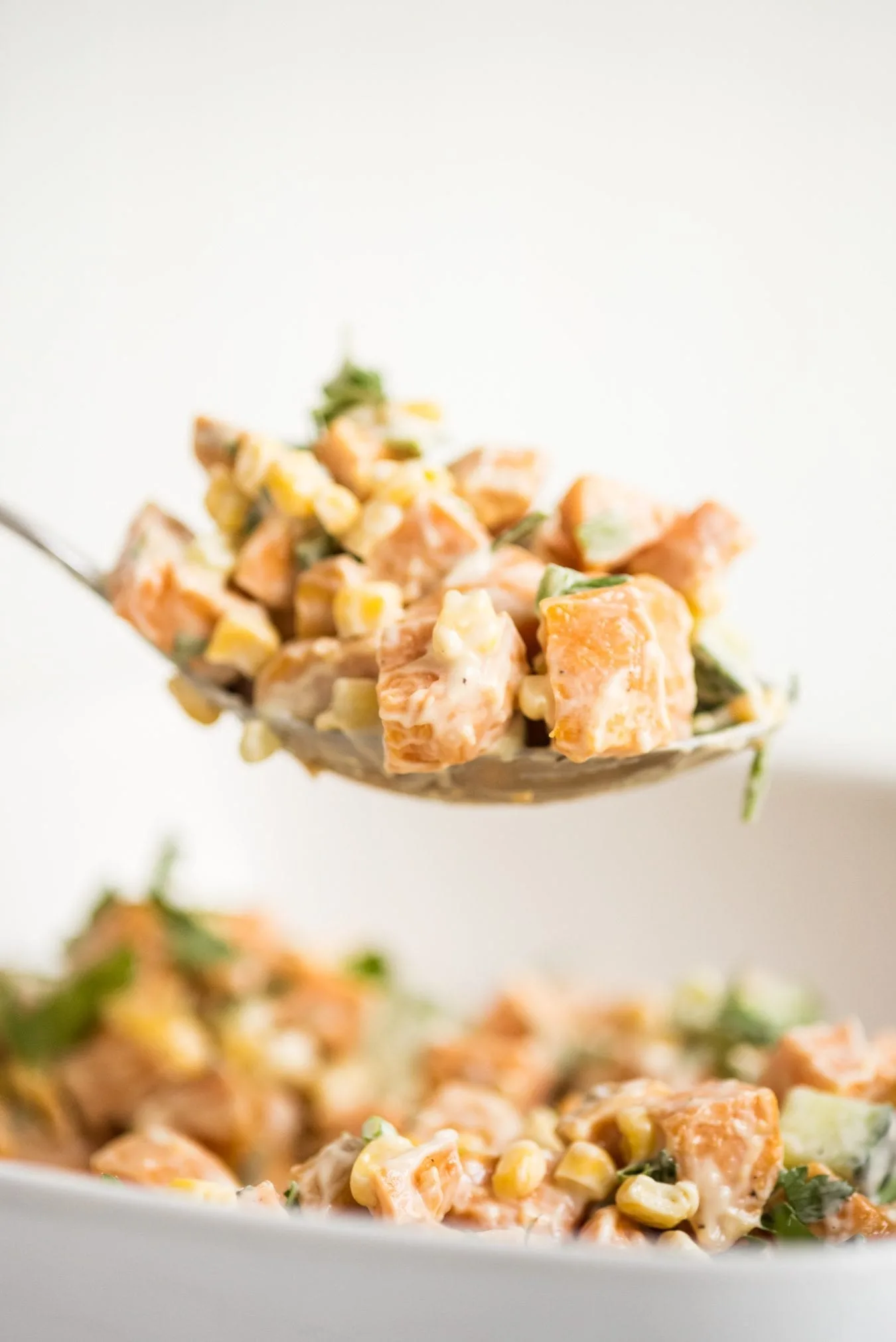 Hi, friends! I hope everyone here in the States had a great Labor Day weekend. We spent our second weekend in a row camping with family and friends and now we're slowly working on getting back into the groove over here. The kids are all back to school this week and on Thursday we have our first photo shoot to start shooting some great fall content and get back to the usual posting schedule. I've been taking a lot more time off over the last few weeks and it was a really great way to reenergize and slow down. Today I'm sharing one final summer recipe, a roasted sweet potato salad that you'll want to make all year long. It's really simple with just a handful of ingredients and the flavors are just so great. To take it to the next level, use leftover grilled corn instead of boiling it and your family will be begging for seconds!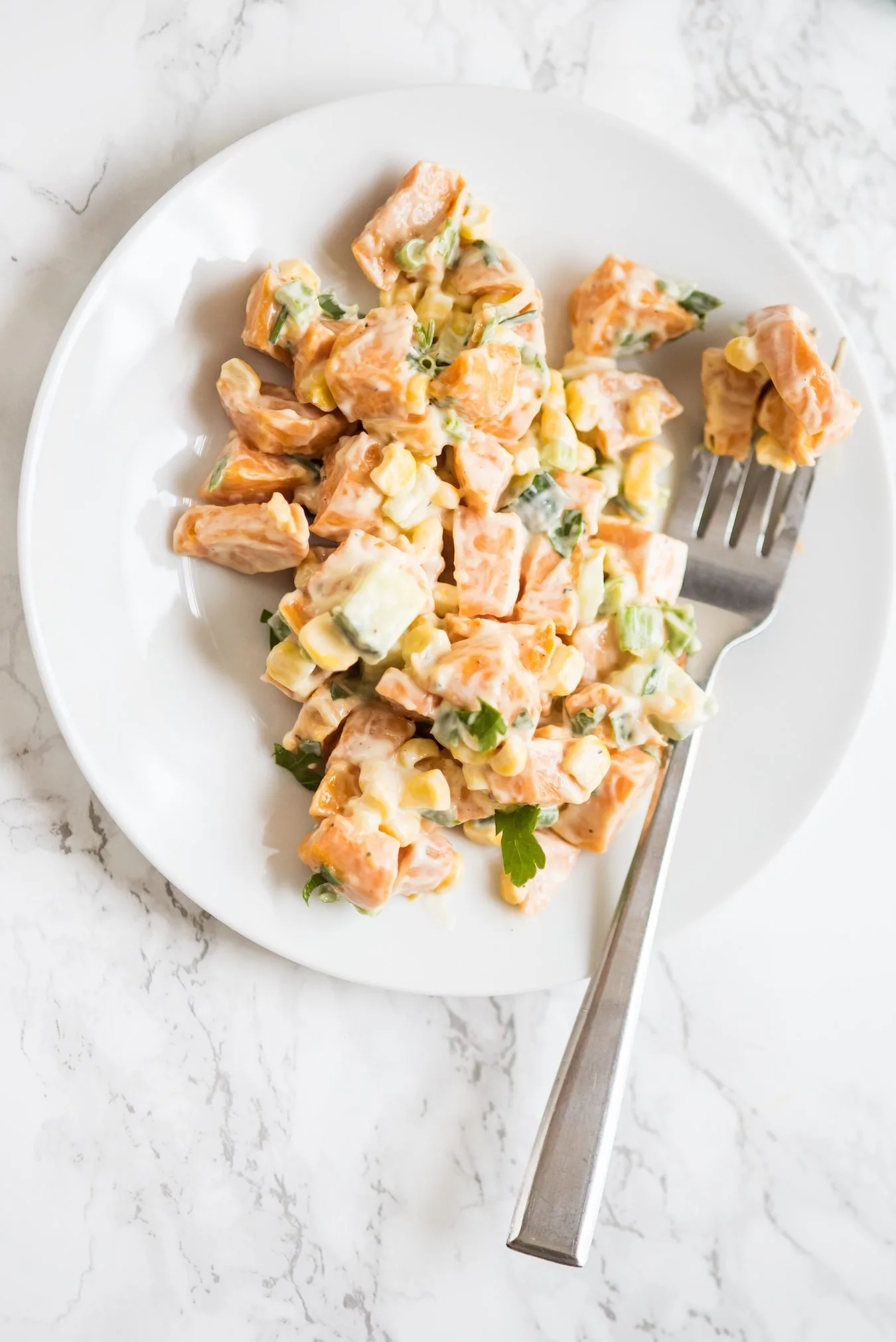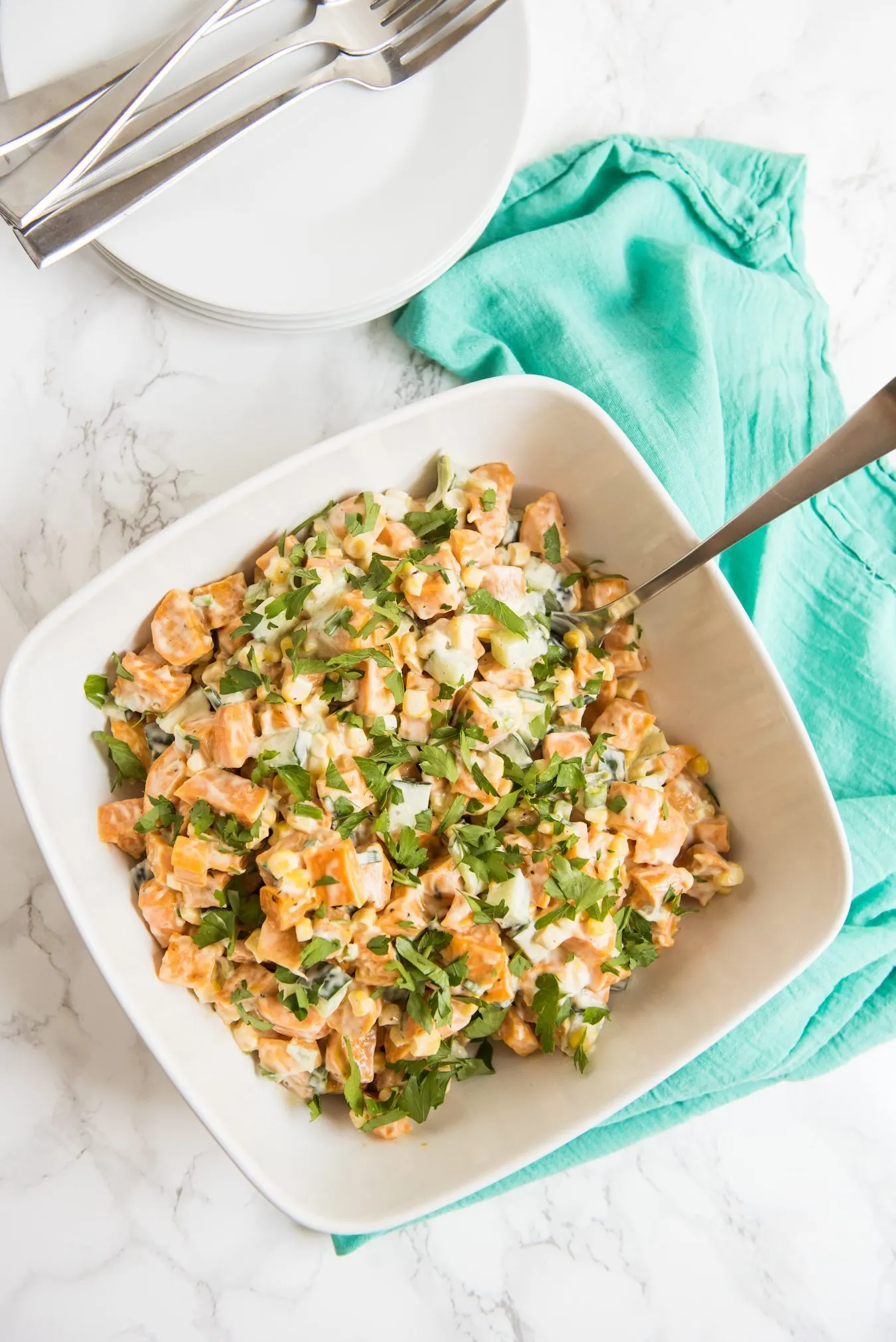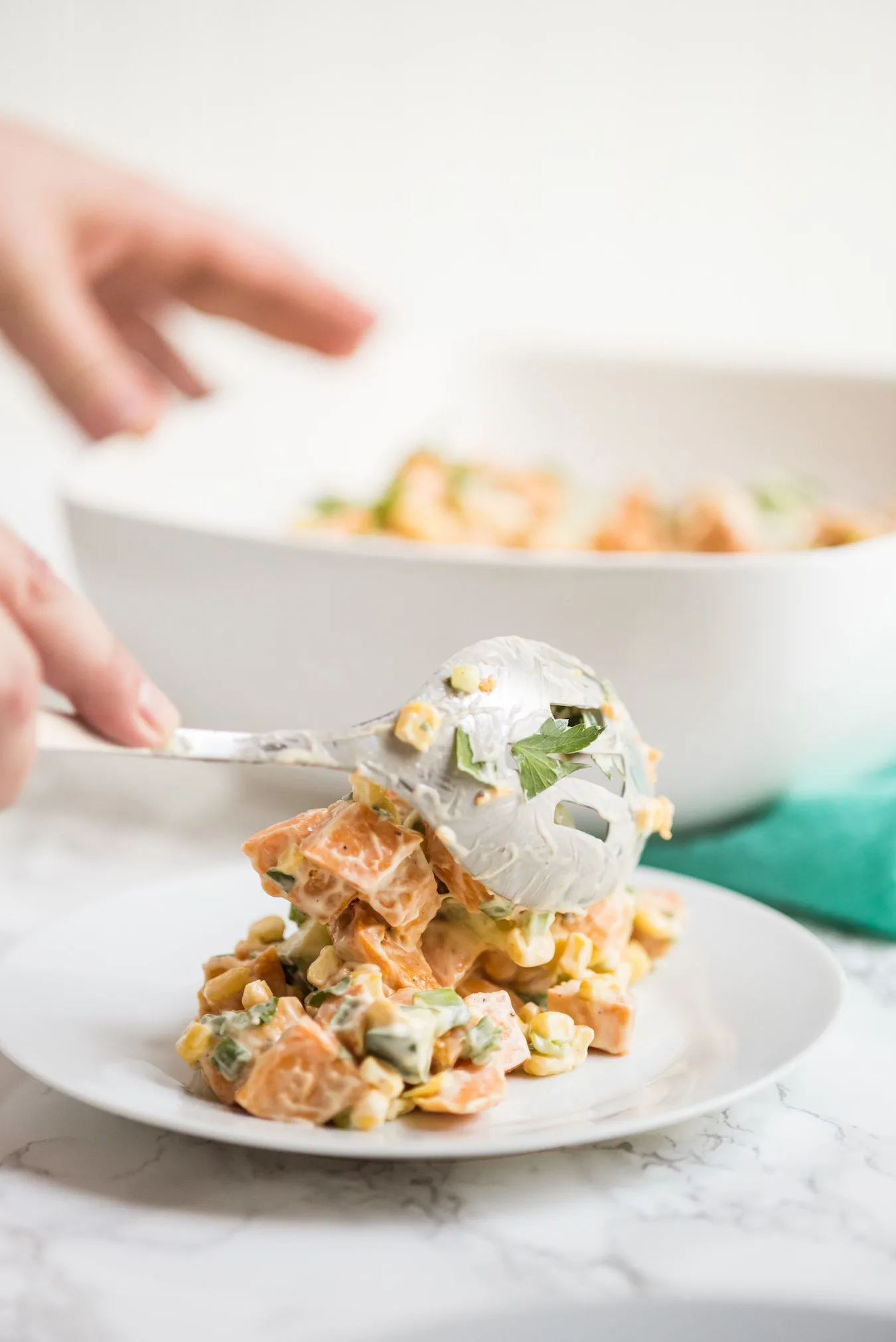 Roasted Sweet Potato Salad
Ingredients
3 pounds sweet potatoes, peeled and cubed
2 tablespoons olive oil
1 cup mayonnaise
2 cups corn
3 large scallions, thinly sliced
½ English cucumber, cubed
Salt and pepper
Fresh parsley for garnish
Instructions
Preheat oven to 350°.
Toss cubed sweet potatoes in olive oil, then season with sea salt and black pepper.
Spread potatoes in a single layer on a baking sheet lined with parchment paper.
Roast for 25 - 30 minutes or until tender and slightly golden, but not mushy.
Allow potatoes to cool to room temperature then transfer to a mixing bowl.
Add mayo, corn, scallions and cucumbers and mix to combine.
Season again with sea salt and black pepper to taste.
Sprinkle with roughly chop fresh parsley and serve.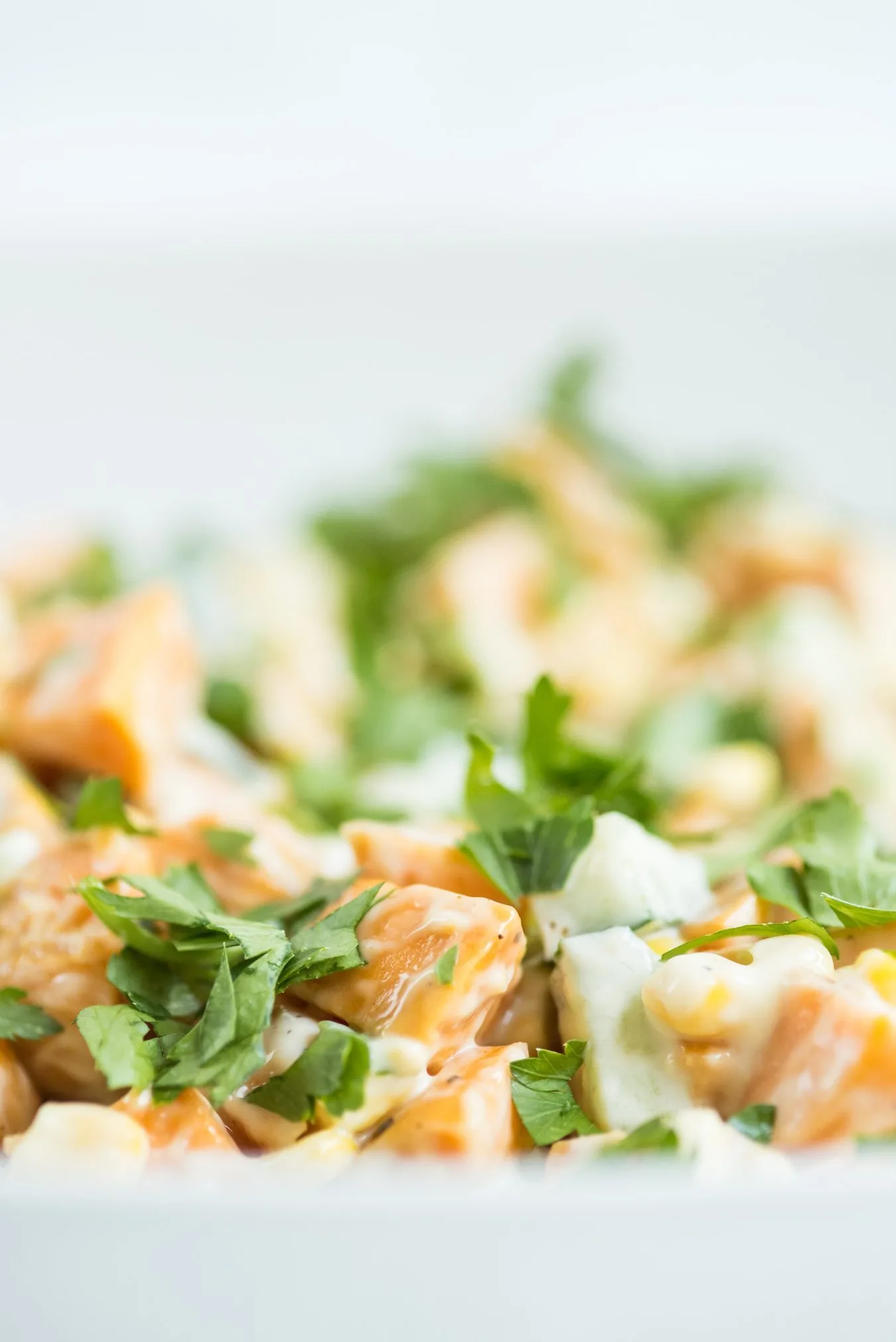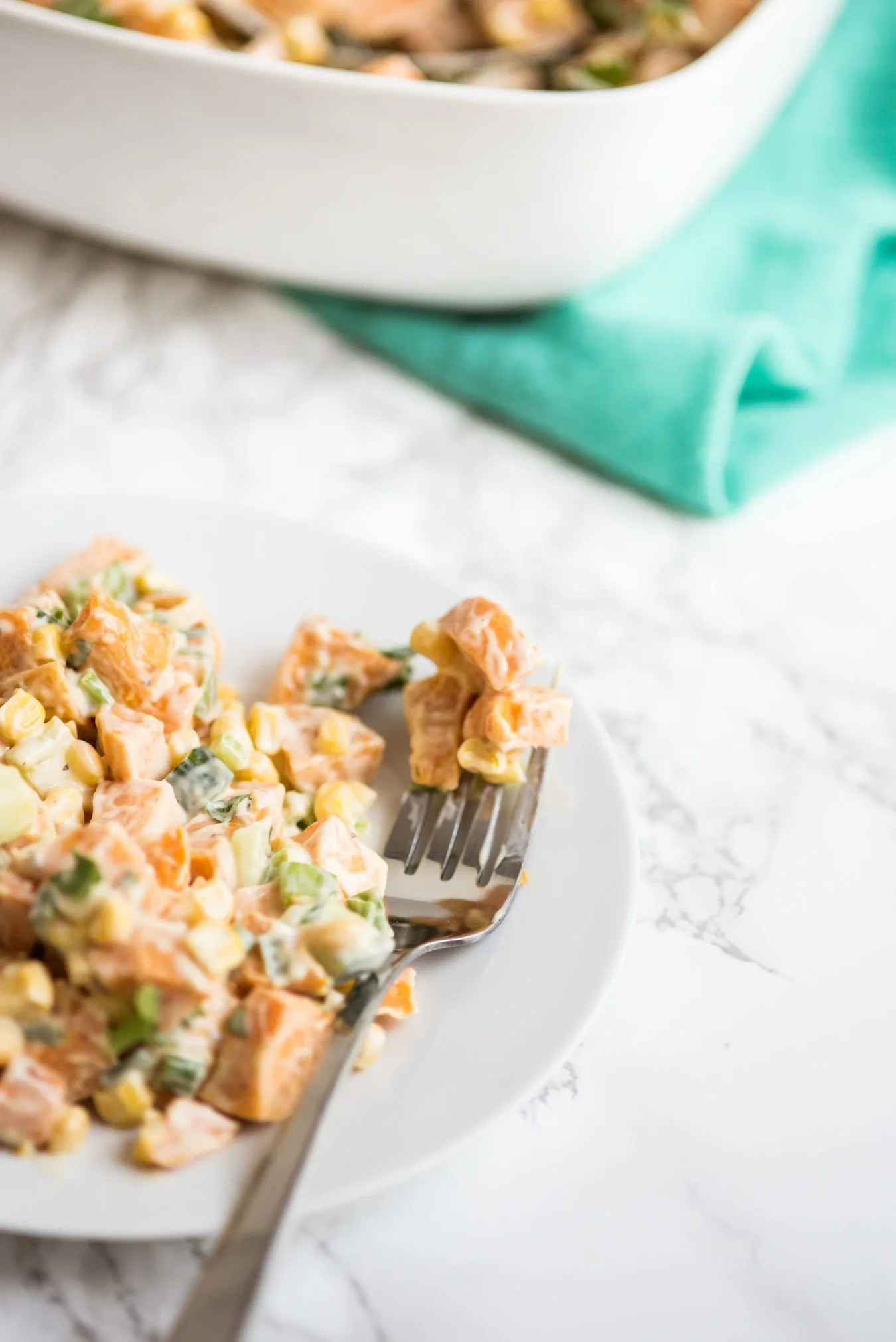 [Art direction + recipe by Cyd Converse | Photos by Alice G. Patterson.]