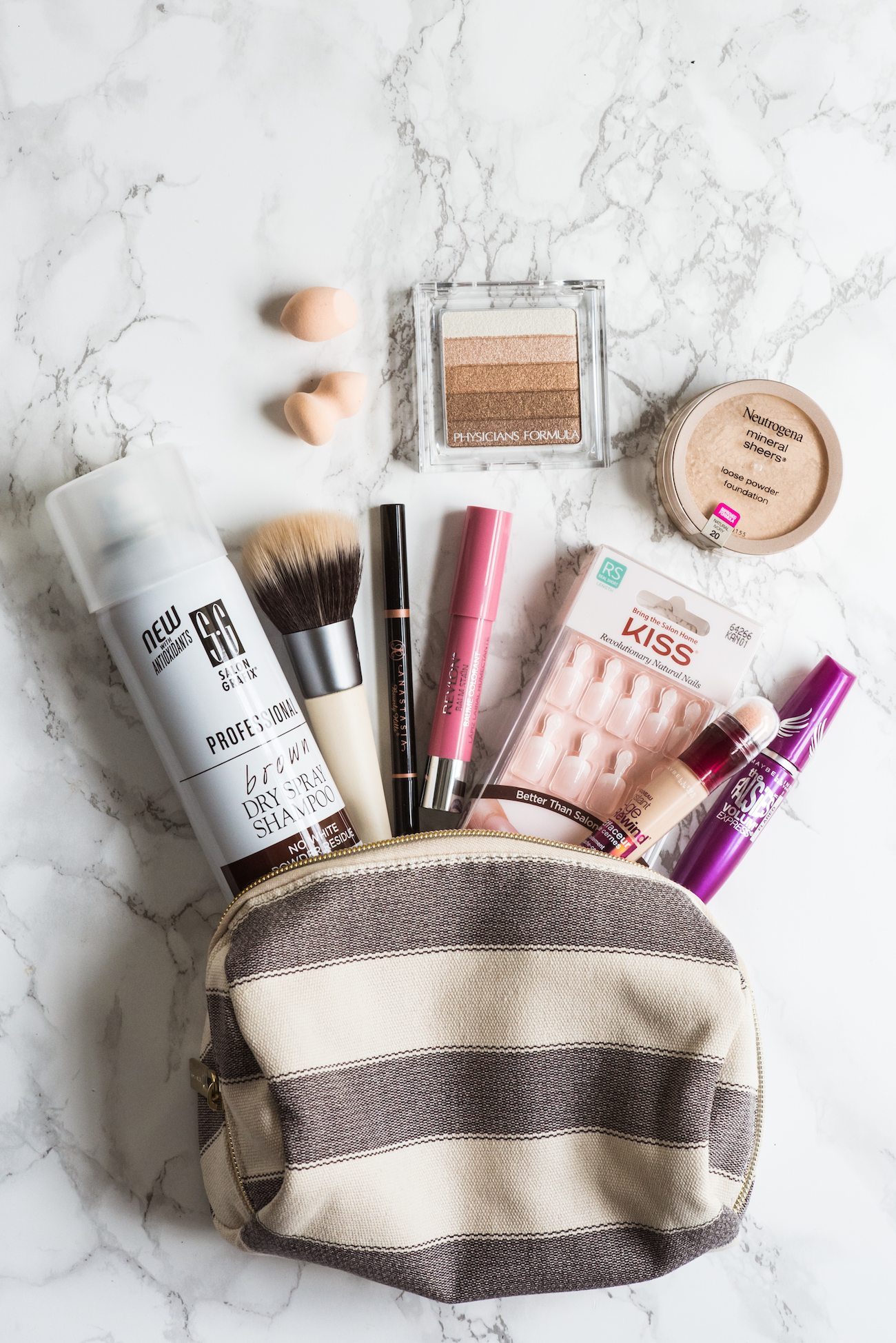 A couple of winters ago I shared my extensive collection of favorite winter skincare products, which is kind of what inspired this post. Over the last couple of years I've settled into some favorite everyday beauty products, the kind I purchase over and over again or even stock up on during sales. In the past I always flirted from mascara to mascara and product to product, but recently I've been pretty loyal. I personally love seeing what makeup products other people are loving. Watching YouTube videos scoping out what people are digging? I'm totally into all of that. That said, I admittedly keep it pretty basic. I'm not big into creating "looks" mostly because I think I lack any makeup application skills that involve eyeliner and/or eyeshadow and/or contouring. I have a few little tricks I can bust out for dressier occasions, but for the most part I honestly like having my makeup done professionally when I'm going to more formal occasions or even weddings. A lot of days it's me, in yoga pants, no makeup, trying to keep a baby from base jumping off the dining room table while I'm working so having a small arsenal of simple but mighty products is where it's at for me these days. Even better, most of these are super affordable drugstore products! My skincare regime tends to be a bit more high end, but for makeup I've found a great combination of items that just get the job done for me. Click through for all the details!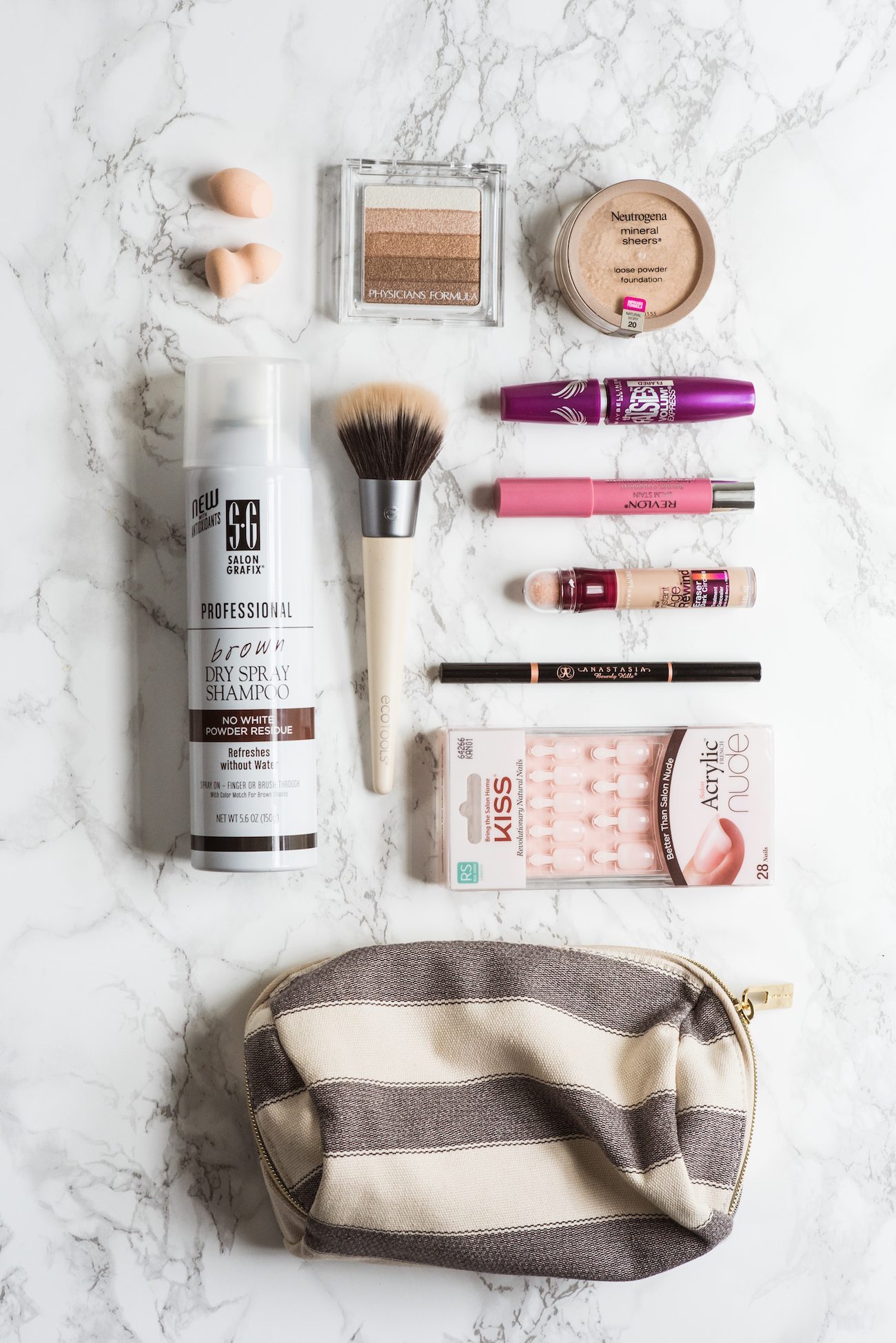 From top left: Mini makeup blenders (great for undereye concealer) | Physicians Formula Shimmer Strips | Neutrogena Mineral Sheers Loose Powder Foundation | Maybelline The Flasies Flared Mascara | Revlon Color Stay Just Bitten Kissable Balm Stain in Honey | Maybelline Instant Age Rewind Eraser Dark Circle Treatment Concealer | Anastasia Brow Definer in Chocolate | Kiss Salon Acrylic Nails | EcoTools Blending and Bronzing brush | Salon Grafix Dry Shampoo in Brown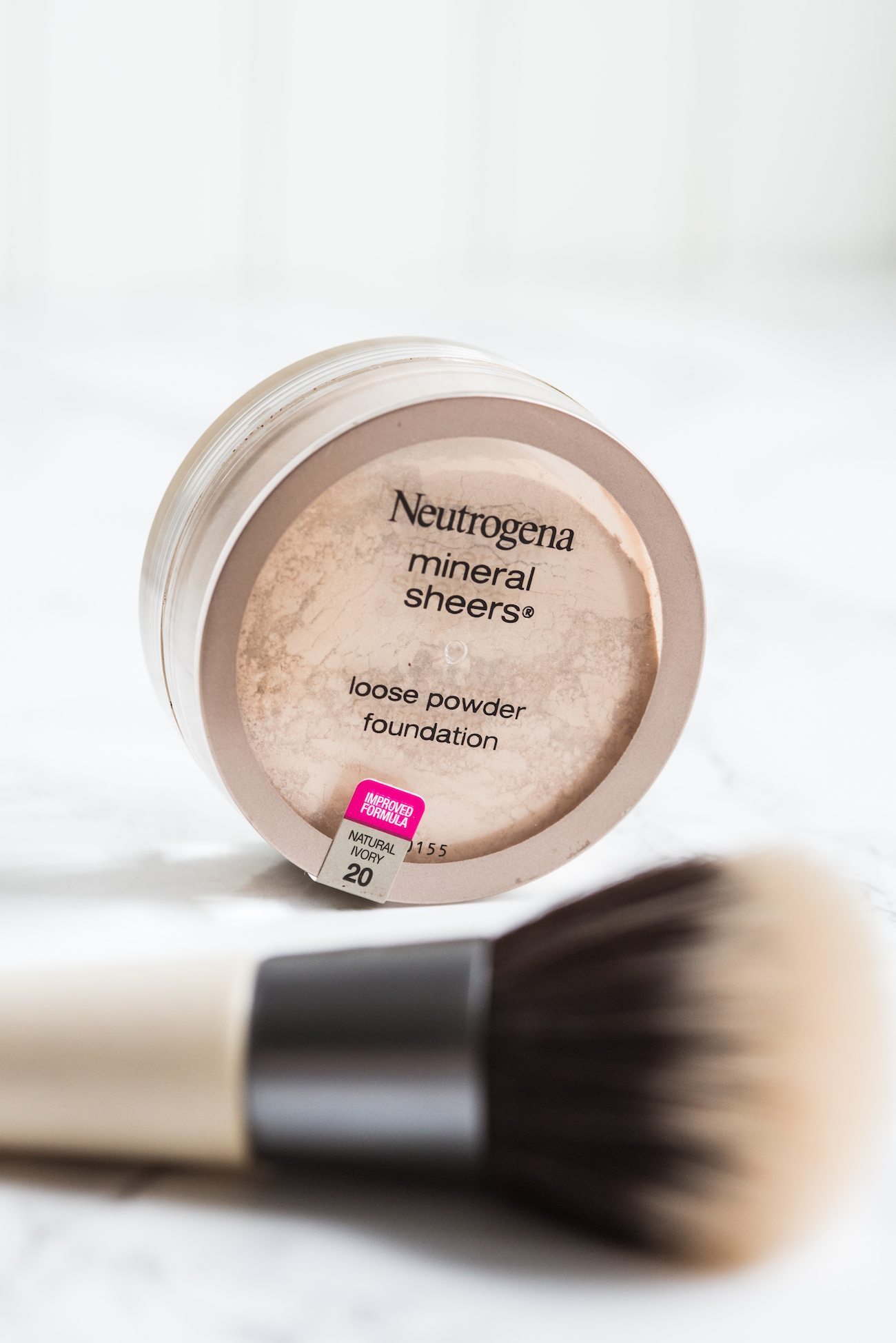 I am lucky (and so grateful) to have really good skin so foundation isn't generally a must for me. The Neutrogena Mineral Sheers Loose Powder Foundation is my go-to for setting my under eye concealer and for helping out when I'm feeling a little shinier in the summer months. I love the EcoTools Blending and Bronzing brush for basically everything. Powder foundation, bronzer, blush, the works. The quality is excellent for the price and the size is just right for any kind of face powder.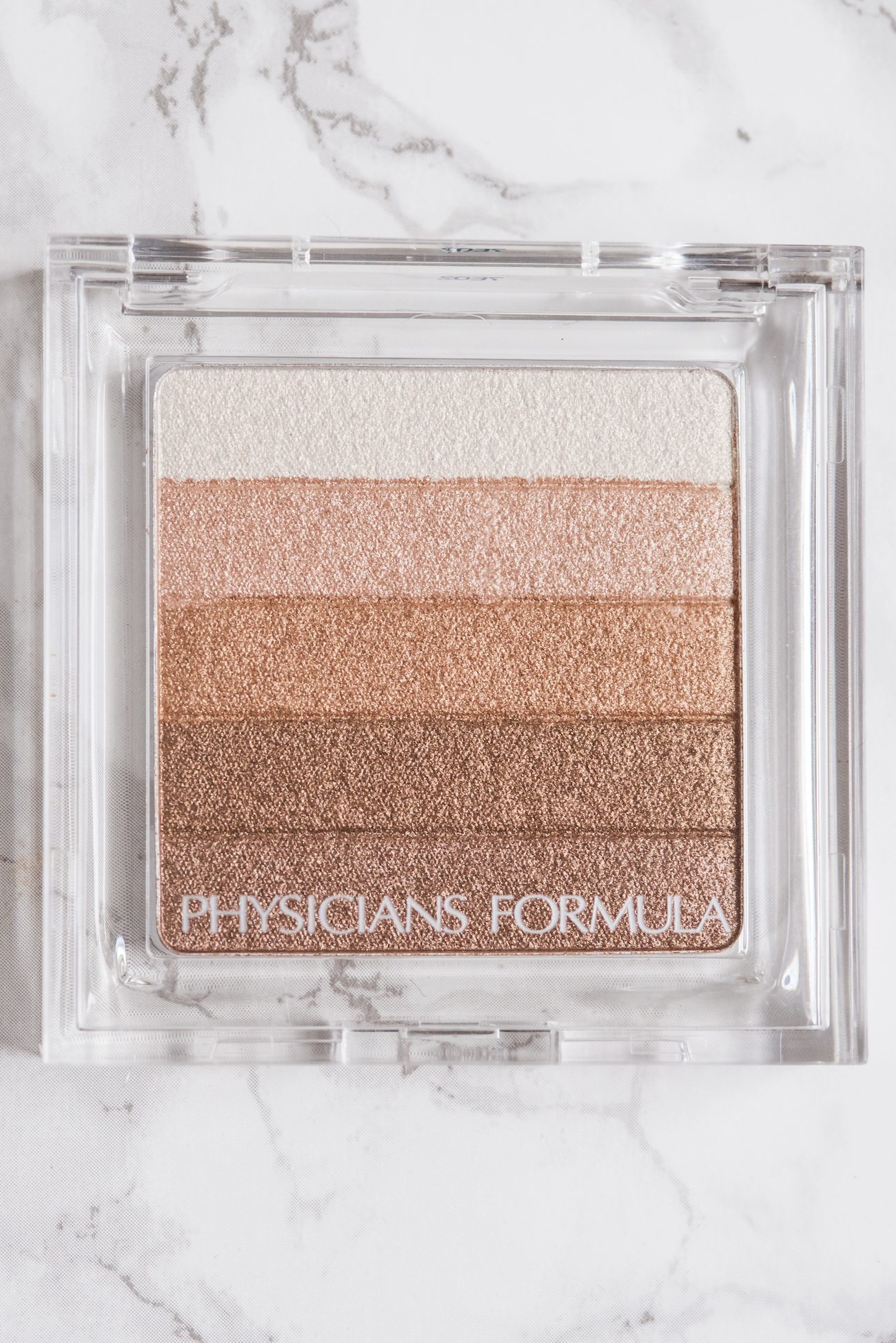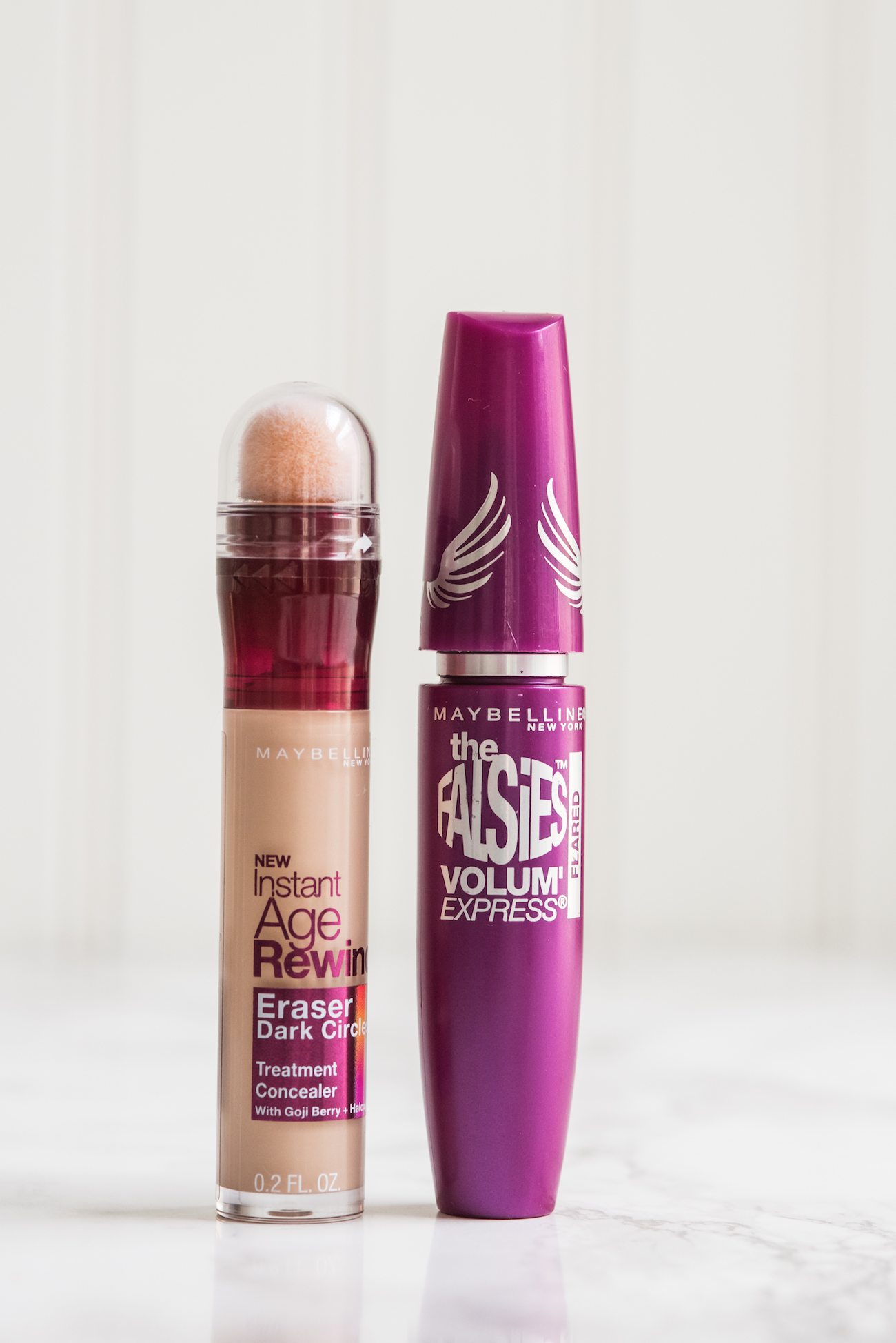 I've been using the Physicians Formula Shimmer Strips in Riviera Strip for years. Years and years. They tout it as a custom bronzer, blush and eyeshadow product and I'd say that's pretty accurate. I use it with a big brush for a little all over shimmer or just for a bit of highlight on my cheekbones and down the bridge of my nose. I also sweep it over my eyelids for a bit of something going on there, because, again, I don't do eyeshadow generally since I'm inept. Plus, it's almost a perfect dupe for the Bobbi Brown Shimmer Brick for a lot less money. Win-win! I mentioned before that I tend to like and play with different mascaras a lot, and while that's still true I've found myself buying the Maybelline The Flasies Flared Mascara over and over and over again the last couple of years. It lengthens and adds volume but I don't find it to be too wet, which seems to be an issue that plagues me a lot with mascaras. And this Maybelline Instant Age Rewind Eraser Dark Circle Treatment? It's one of my holy grail products. I dab it on and then use a little makeup blender to blend it out and it does a great job of making me look much more rested and awake.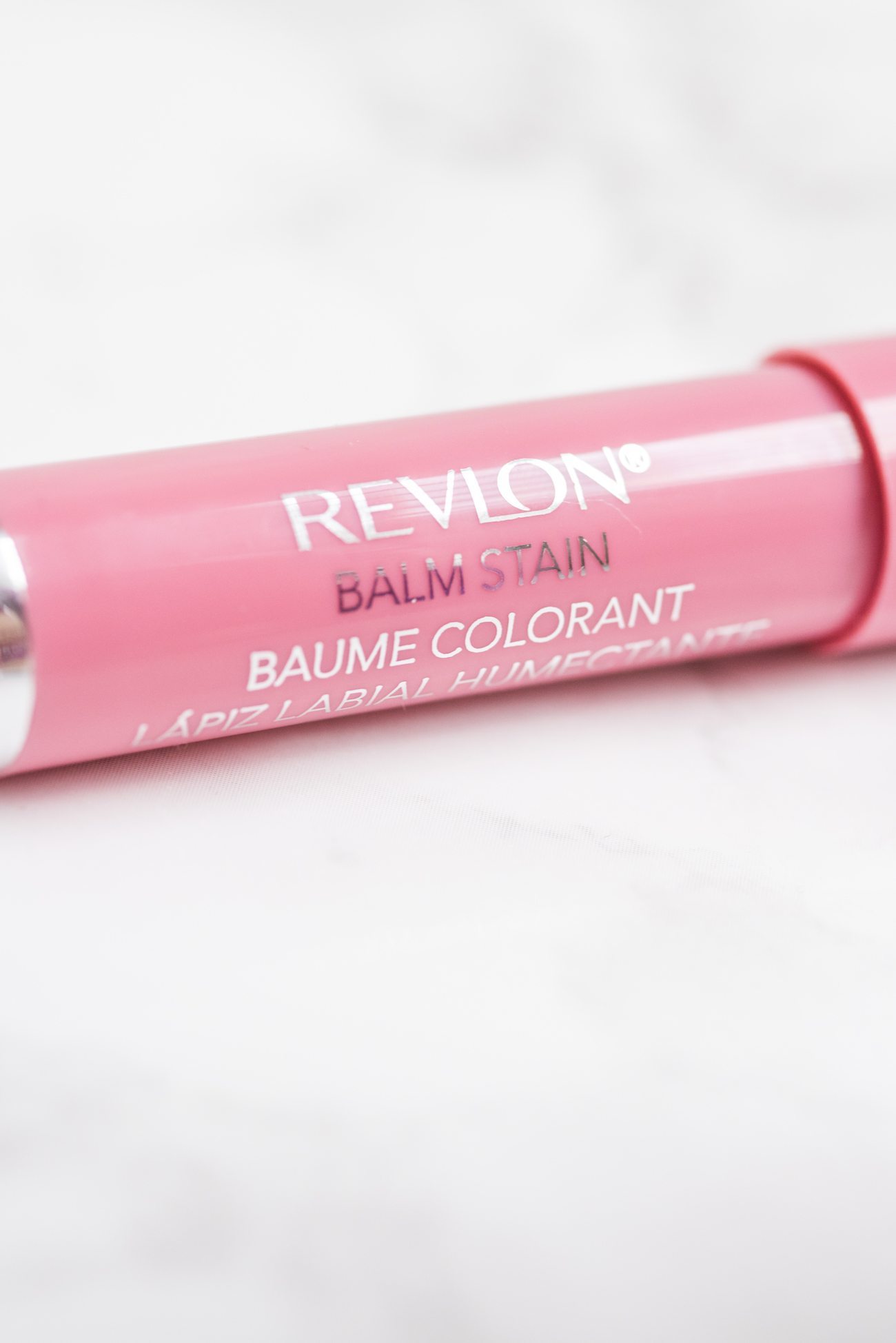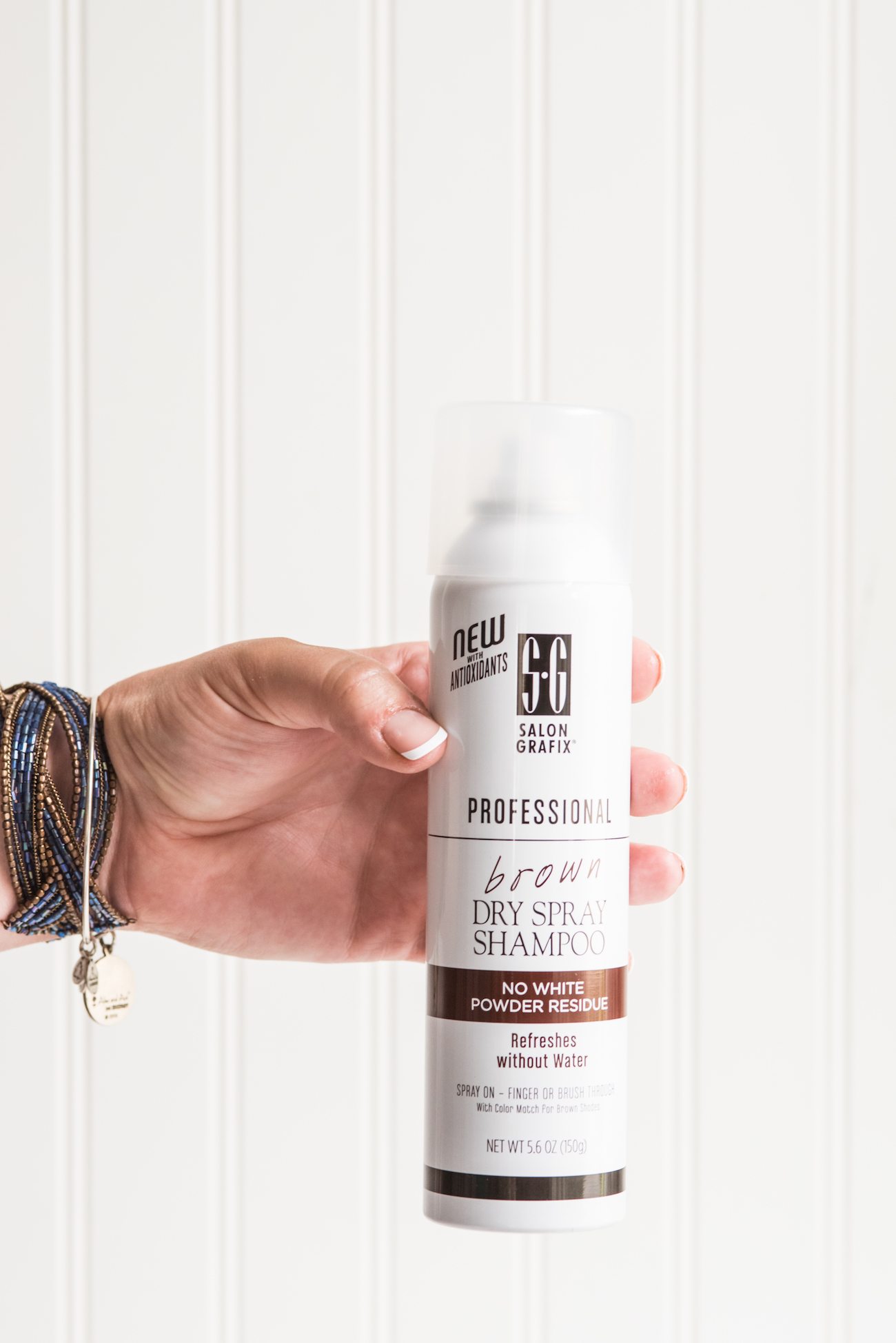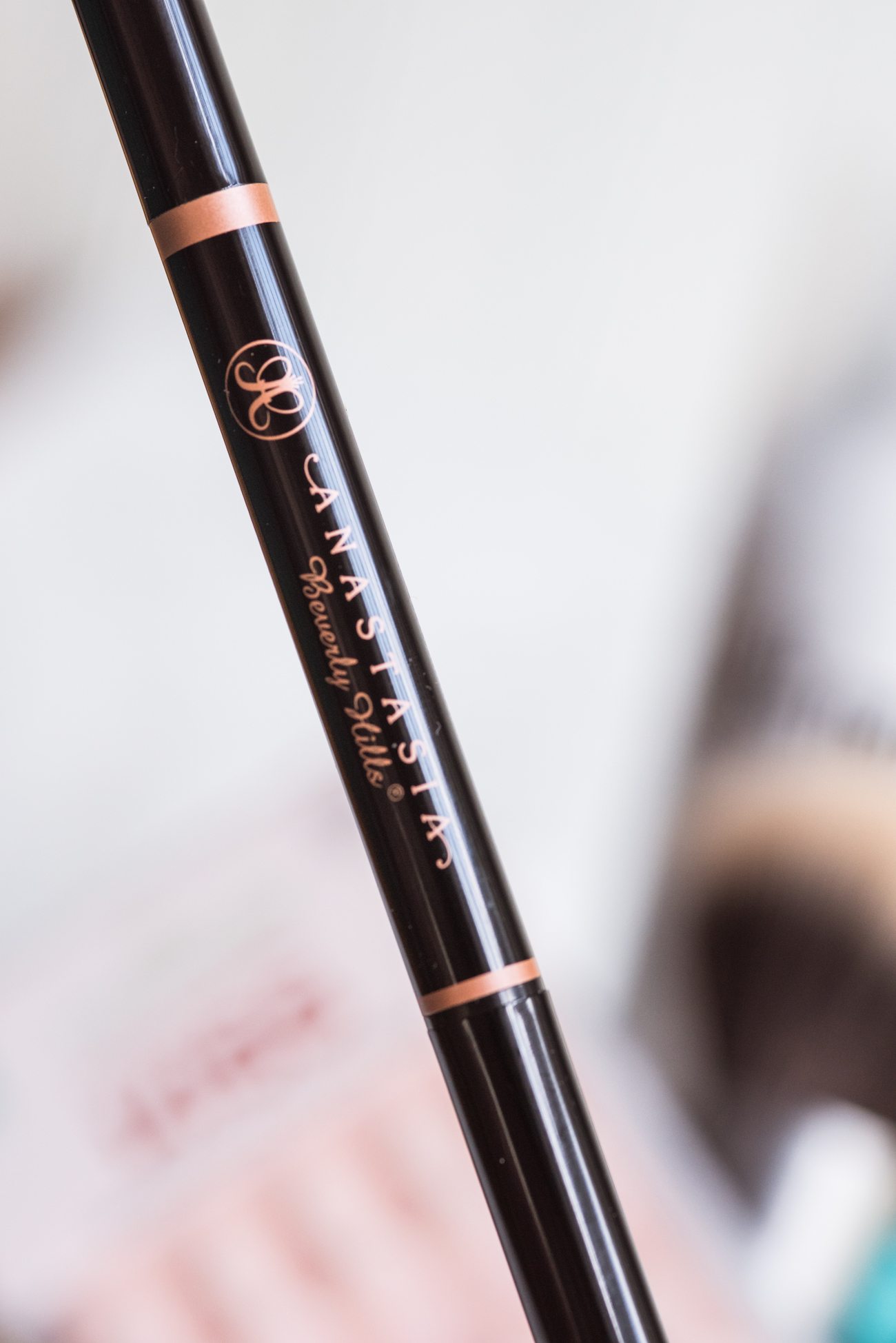 For me Revlon's Color Stay Just Bitten Kissable Balm Stain in Honey is the perfect everyday lip color! It's such a pretty nude and it just adds a little extra color. Add a bit of clear gloss on top and you've got a super pretty look that's really wearable but still helps you feel pulled together. I only wash my hair two to three times a week (which is a huge reason it's now so insanely long), and I swear to everyone that dry shampoo is key to that. My go-to dry shampoo is the amazingly budget-friendly Salon Grafix Dry Shampoo in Brown. Because of the color of my hair I really need a tinted dry shampoo and for me this stuff is the best I've found at blending out, adding a great little lift to the roots and never feeling sticky. I pick it up at Ulta where there's generally a sale on buying two for about $6.99 a bottle. Speaking of holy grail products, I could not be more obsessed with my Anastasia Brow Definer in Chocolate. It's by far the most expensive makeup item I use and I'll never buy anything else. (Make sure you snag the Brow Definer though, not the Brow Whiz!) It is the perfect thing for filling in my brows and giving them a bit more shape, while also avoiding the "I just drew my eyebrows on with a crayon" look that I find rather dreadful. Love love love this stuff!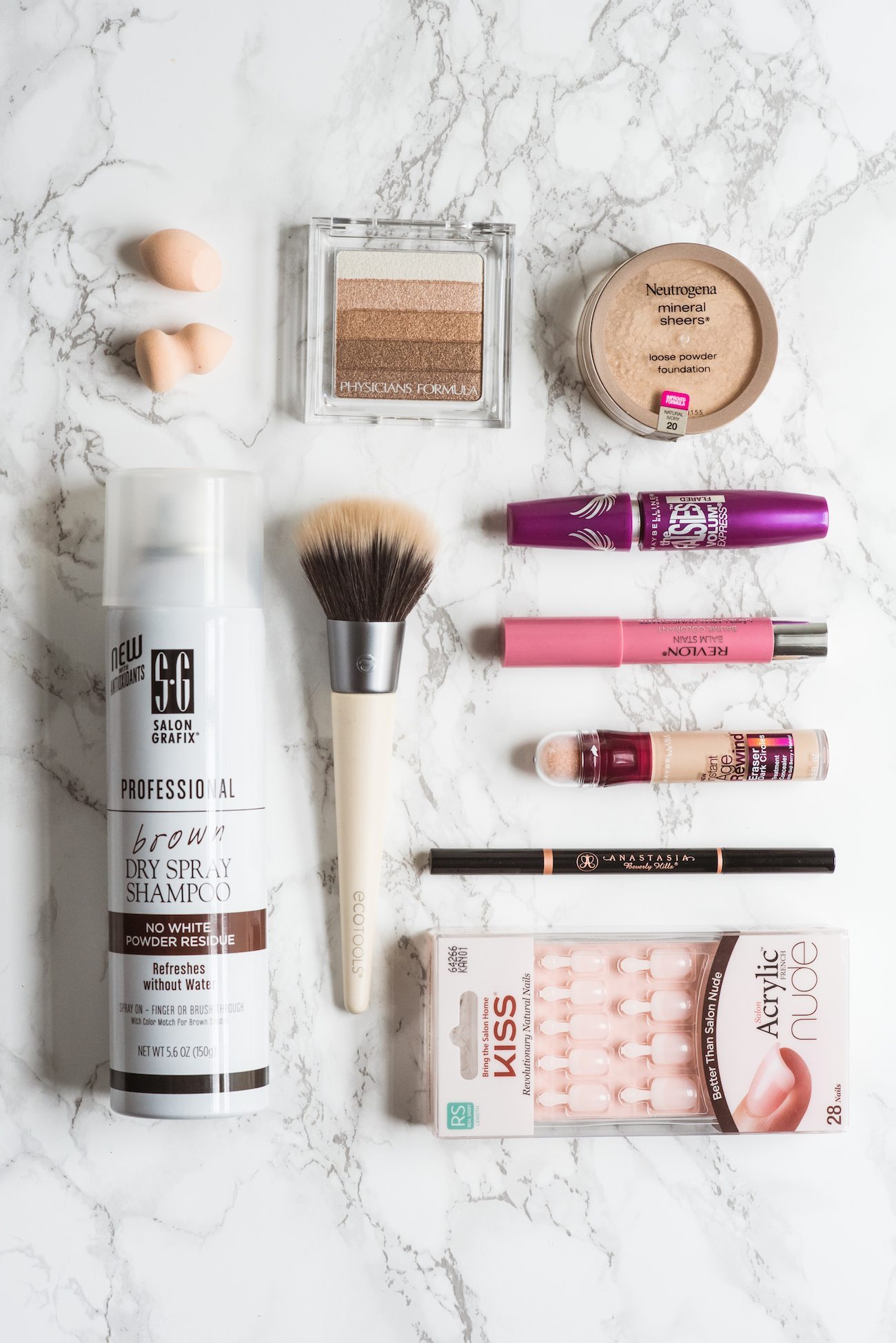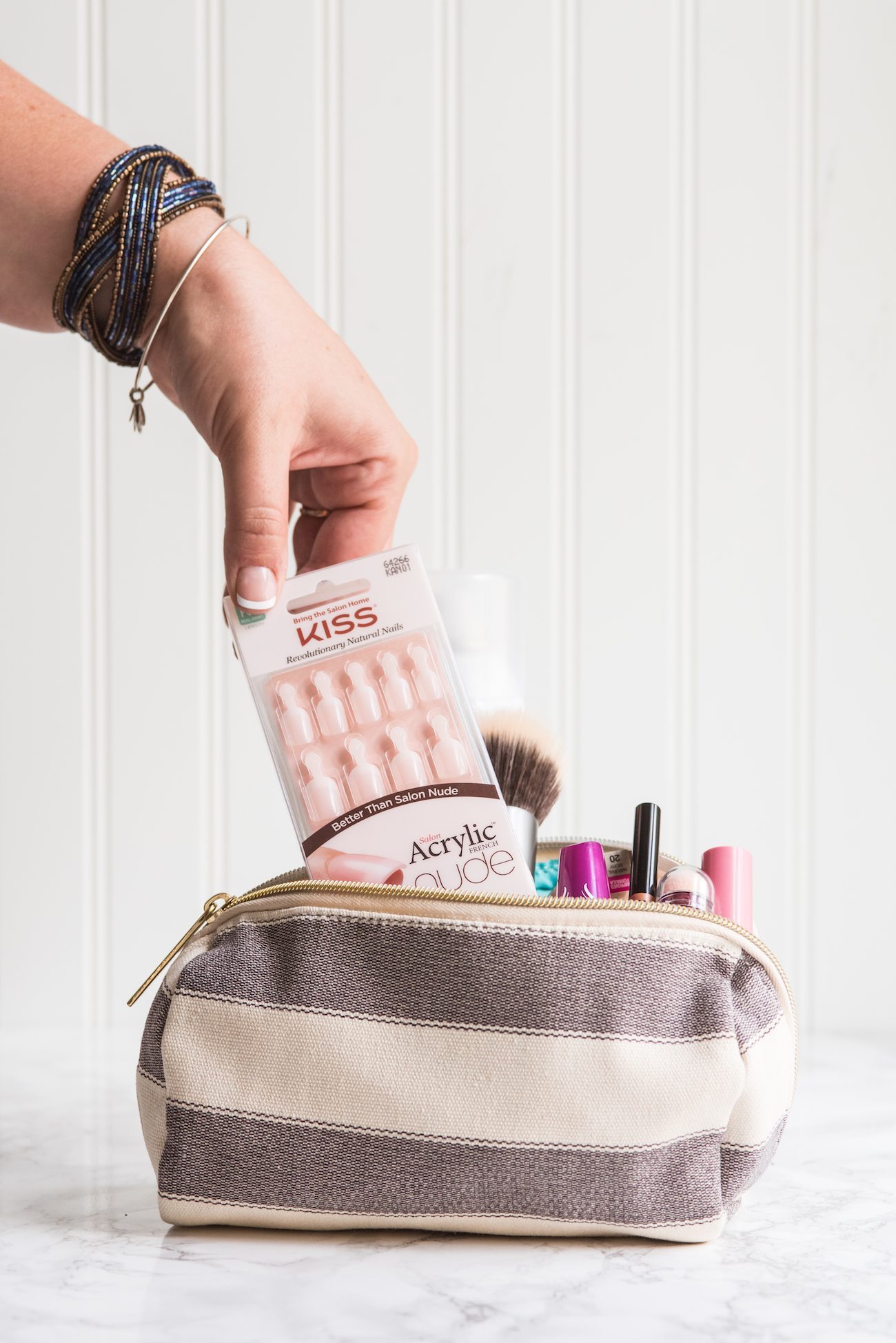 Last but not least, I swear by the Kiss Salon Acrylic Nails when I don't have time to get a manicure. I find that the Real Short or (even better) Petite lengths look very natural and at $8 a pack I can do my own nails quickly before shoots or when I have an event to attend without having to make it to a salon. (Which can be surprisingly tricky with your co-parent is gone from Monday morning until Friday evening for work!) They usually last me at least five days or sometimes even up to a week and they take under 20 minutes to put on. In fact, I'm even wearing a pair in these photos! (And a bunch of other photos you've seen, too.) What about you? Any products you absolutely love? Chime in and let me know in the comments so I can check them out!