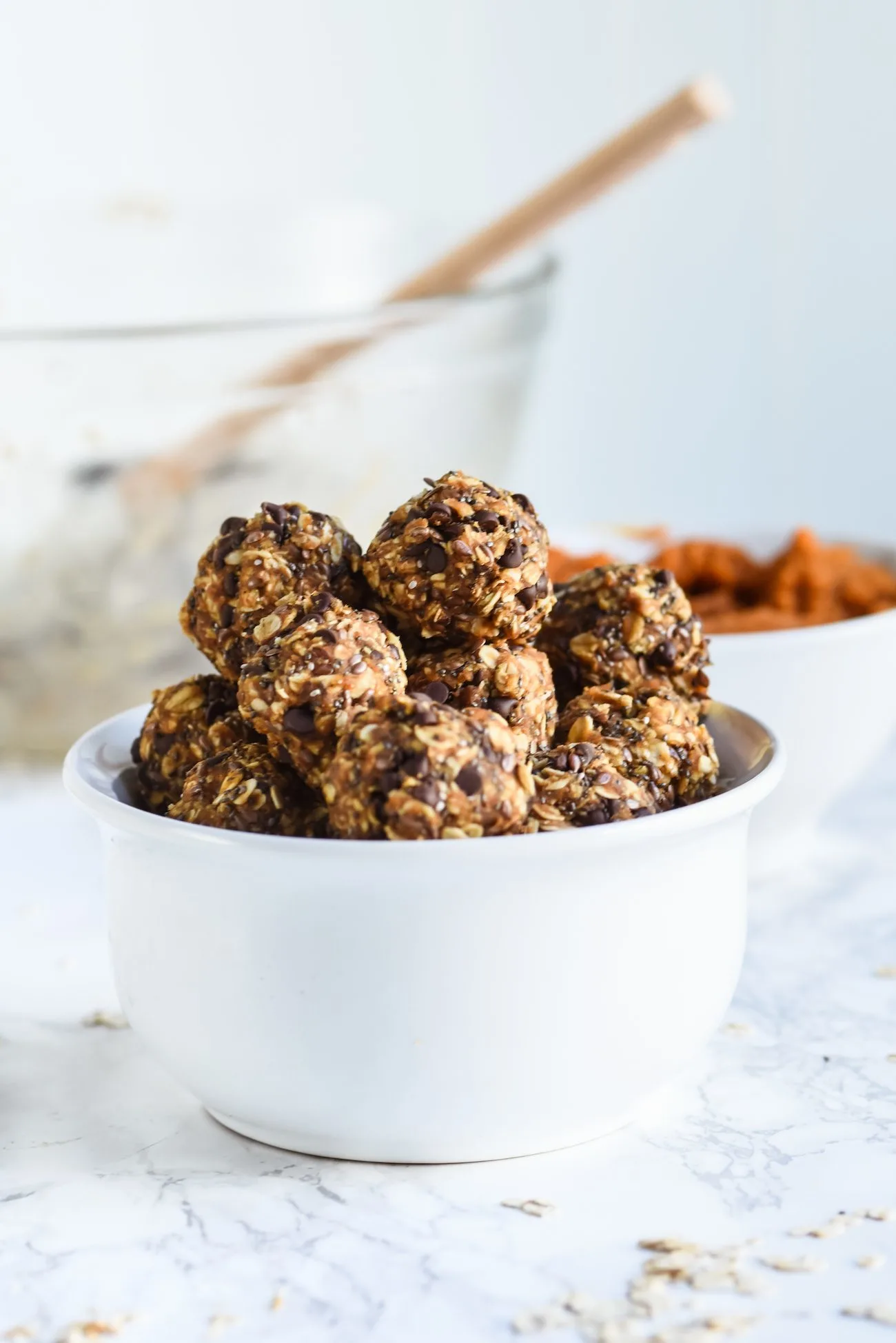 You wouldn't know it based on the sunshine and 80 degree days we've been experiencing, but in my mind it's officially sweater weather season! Fall in Upstate New York is a serious thing of beauty. On the weekends it means apple picking and trips to our local cider mill where their apple cider donuts are famed for all the right reasons. During the week it means crisp cool mornings and extra large cups of coffee while I'm checking my morning email. Also, it means adding pumpkin to anything reasonable like donuts, cocktails and cheesecake parfaits. Or in today's case, oatmeal energy bites! These are one of my favorite quick and easy little breakfasts these days. A couple of these, a piece of fruit and coffee makes the perfect start to the day. They're also a great dessert, a great mid-day snack and loaded with protein and good-for-you ingredients. I make them year round without the pumpkin, but this pumpkin spice version is perfect for fall. Give them a try, I think you'll love these!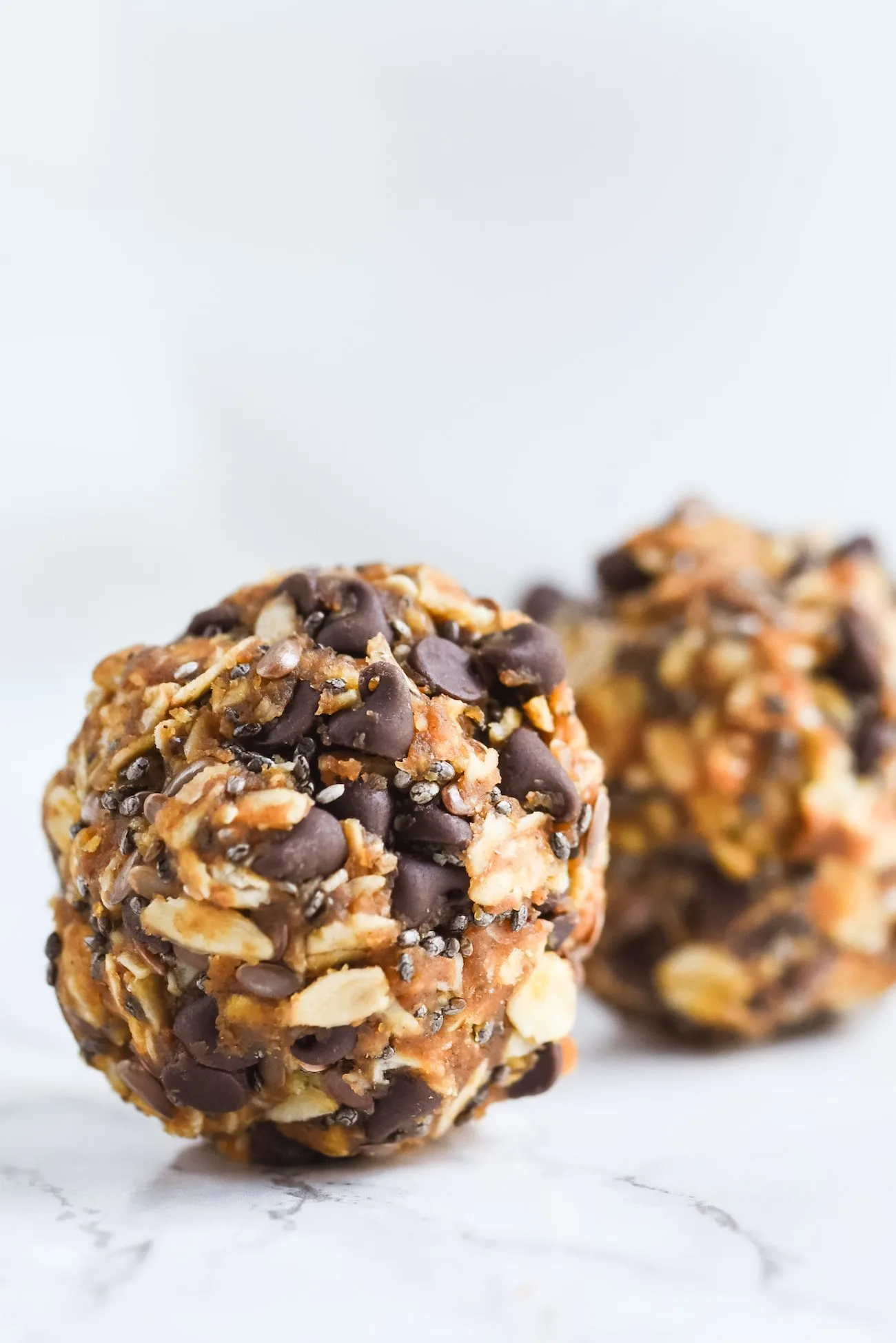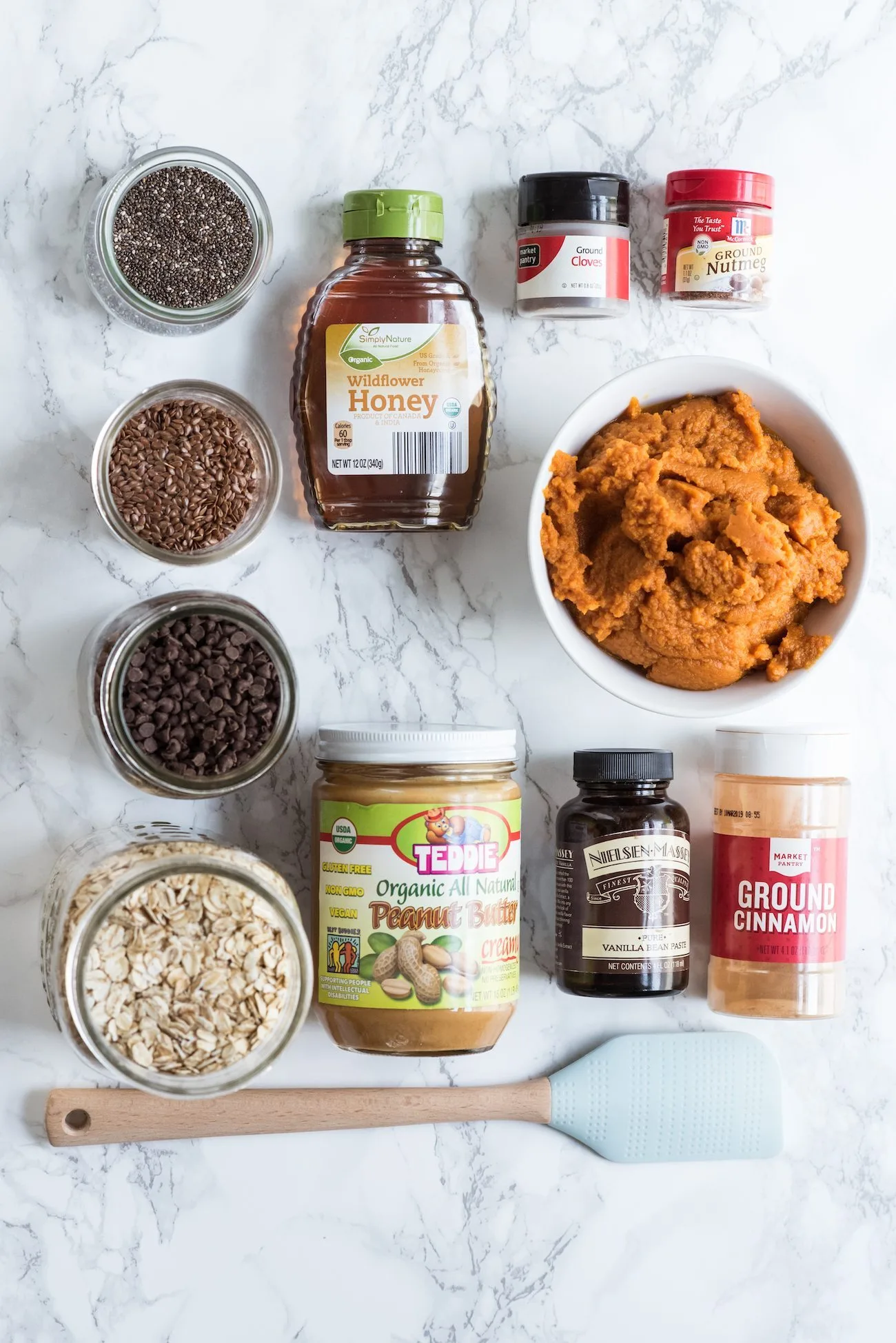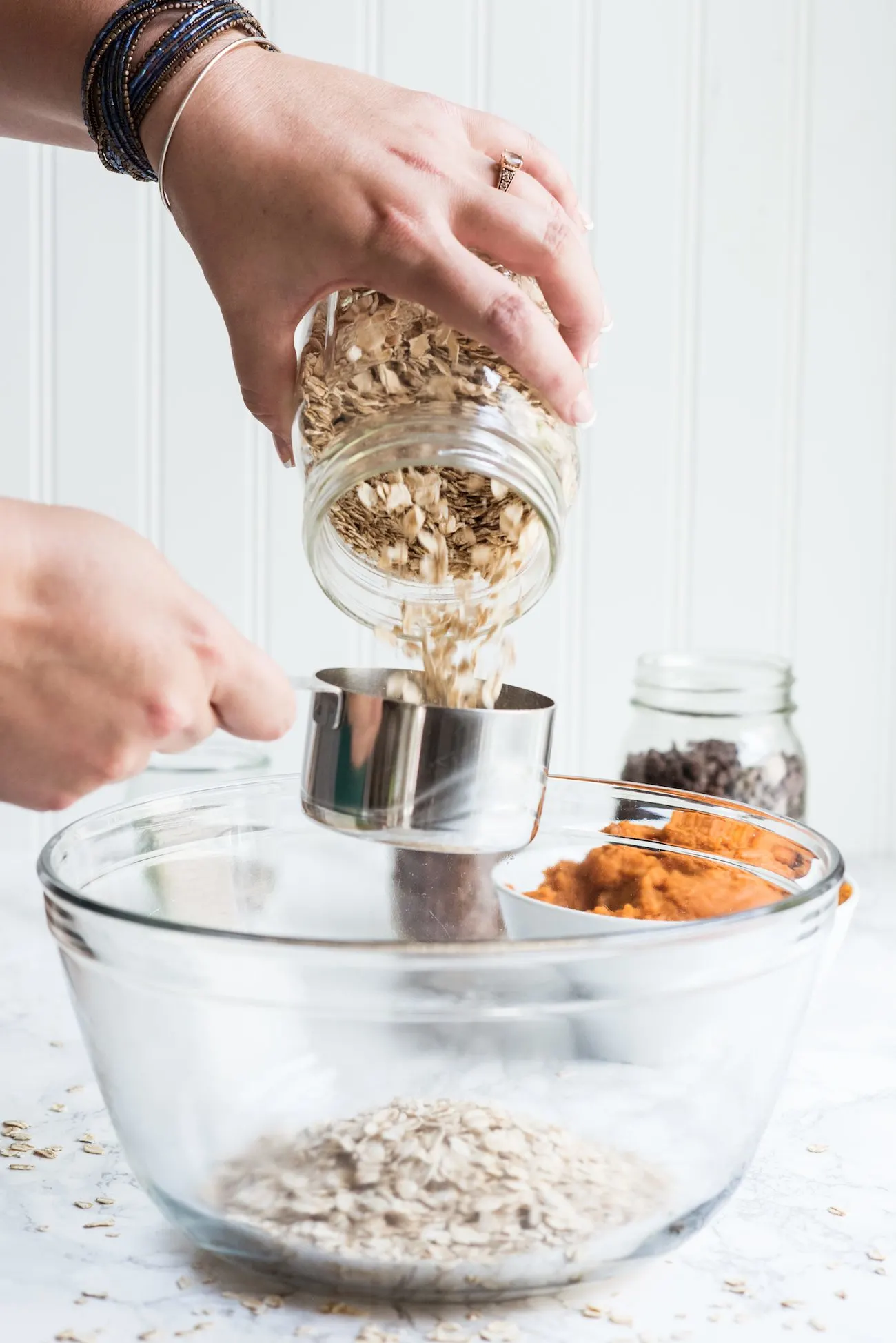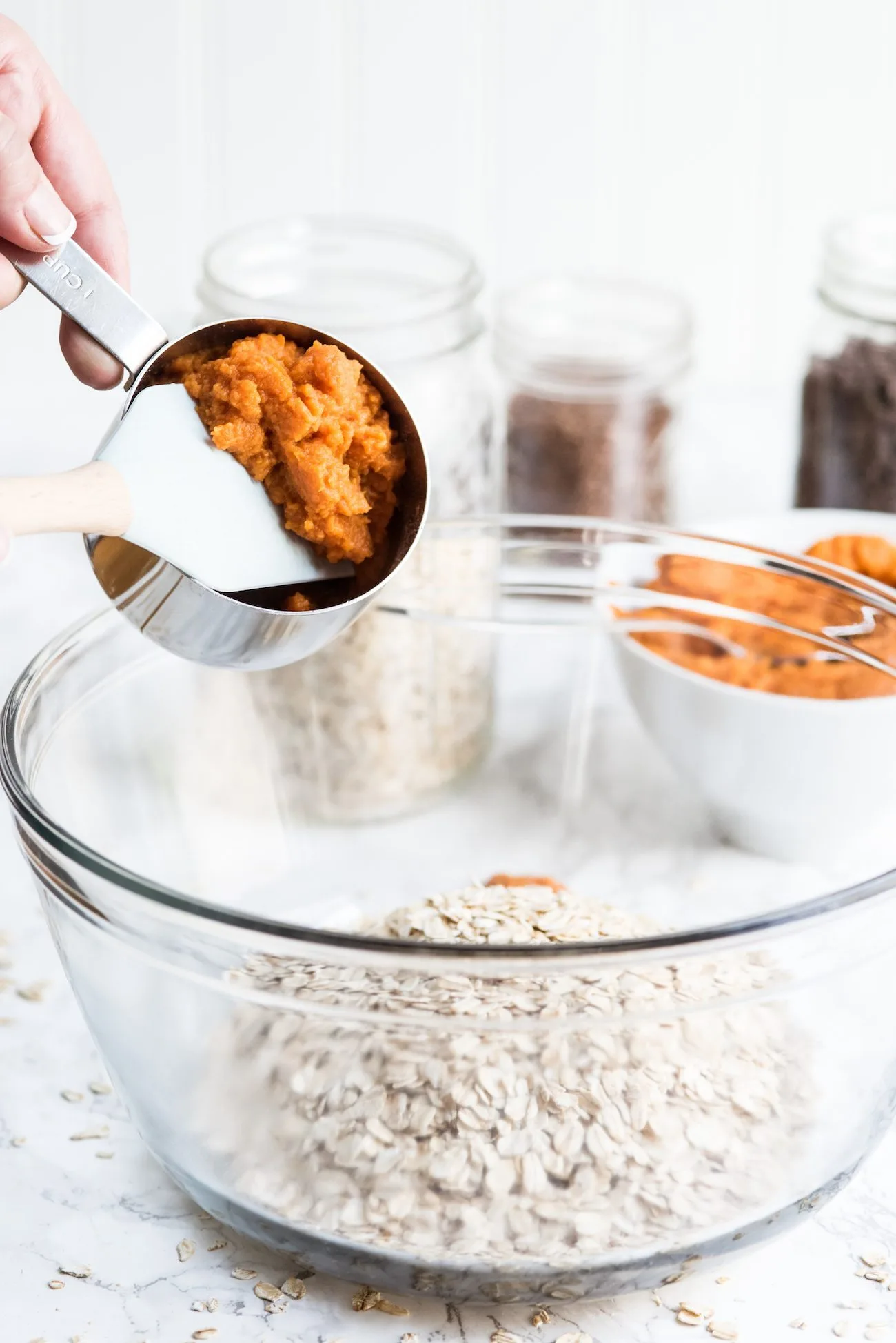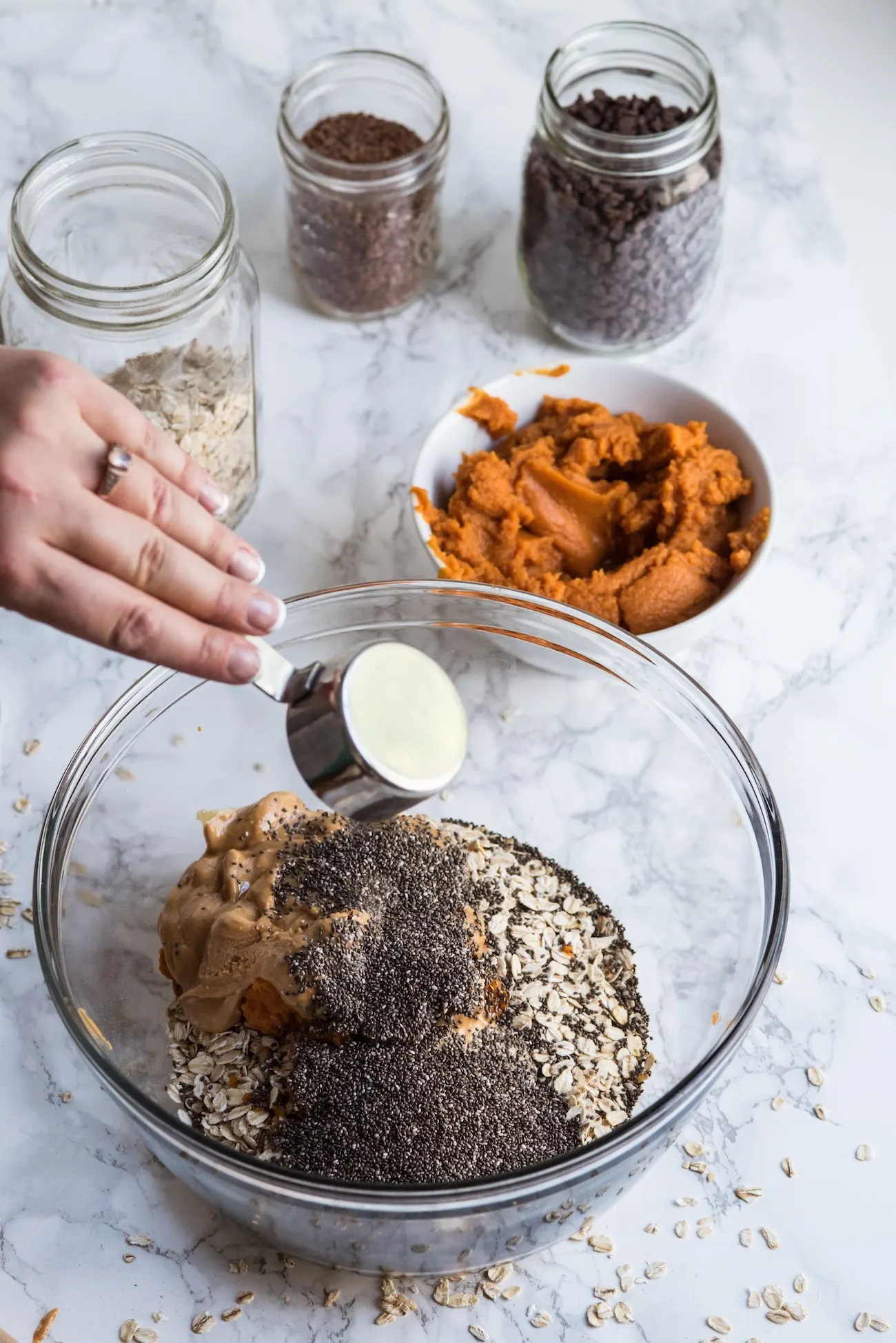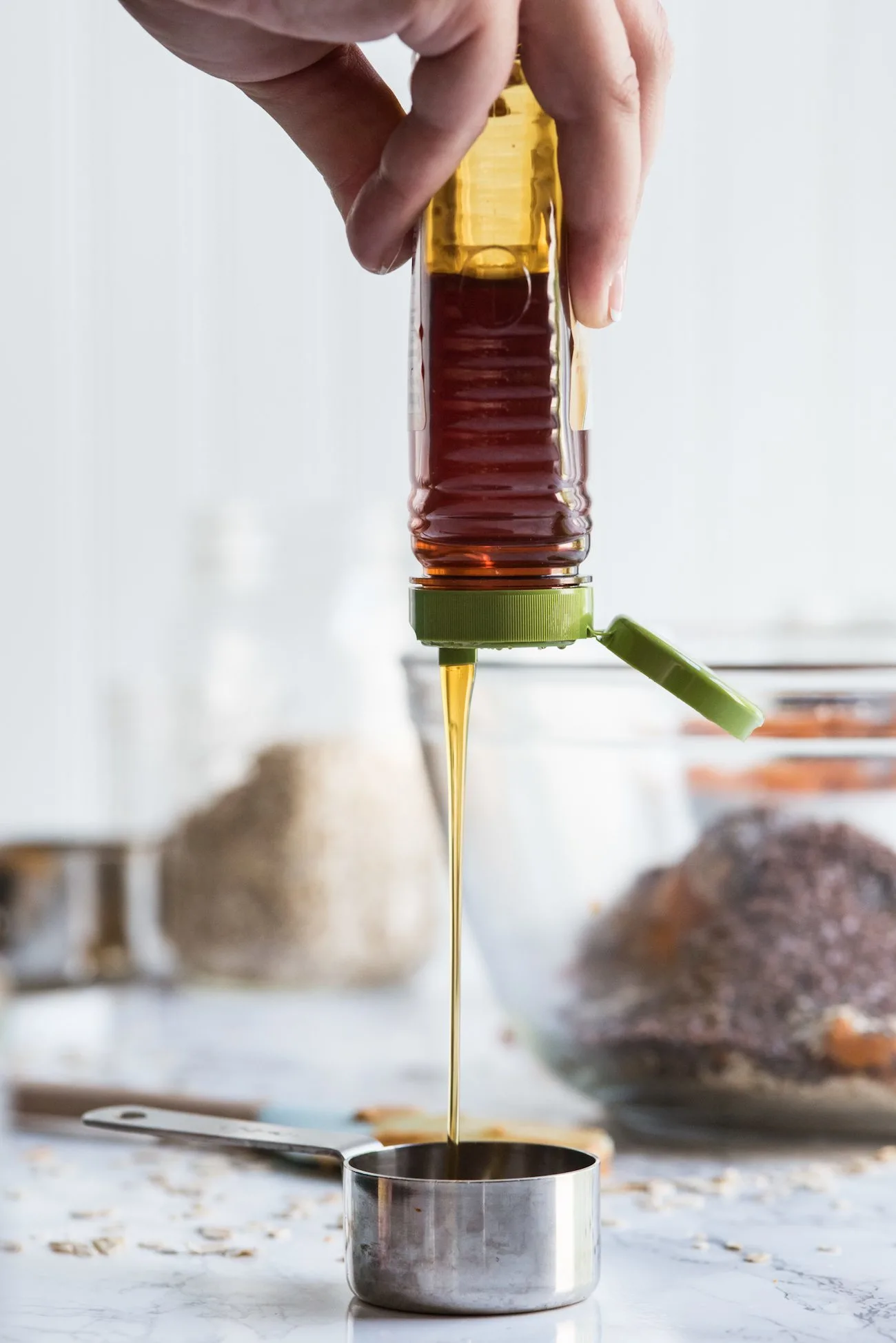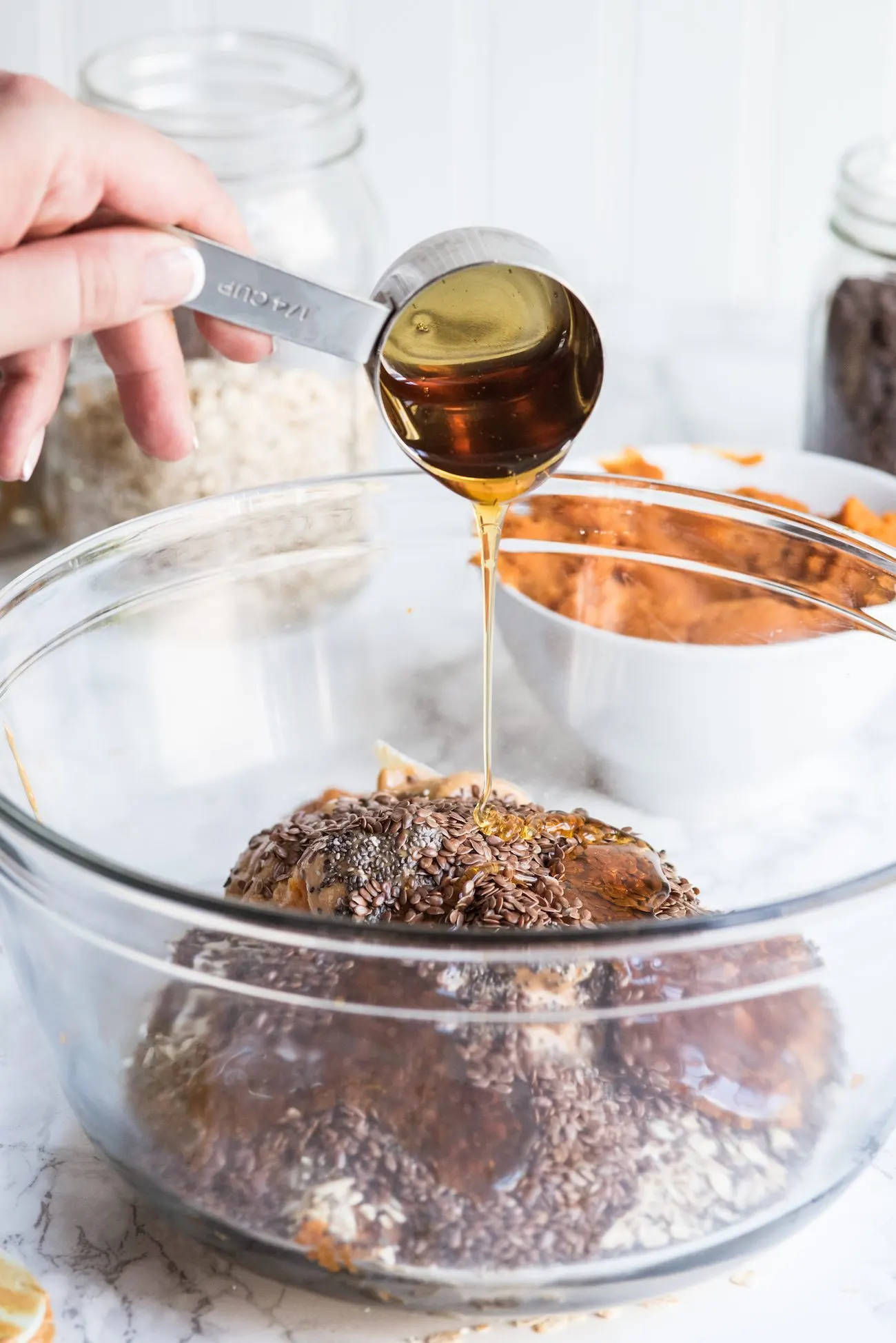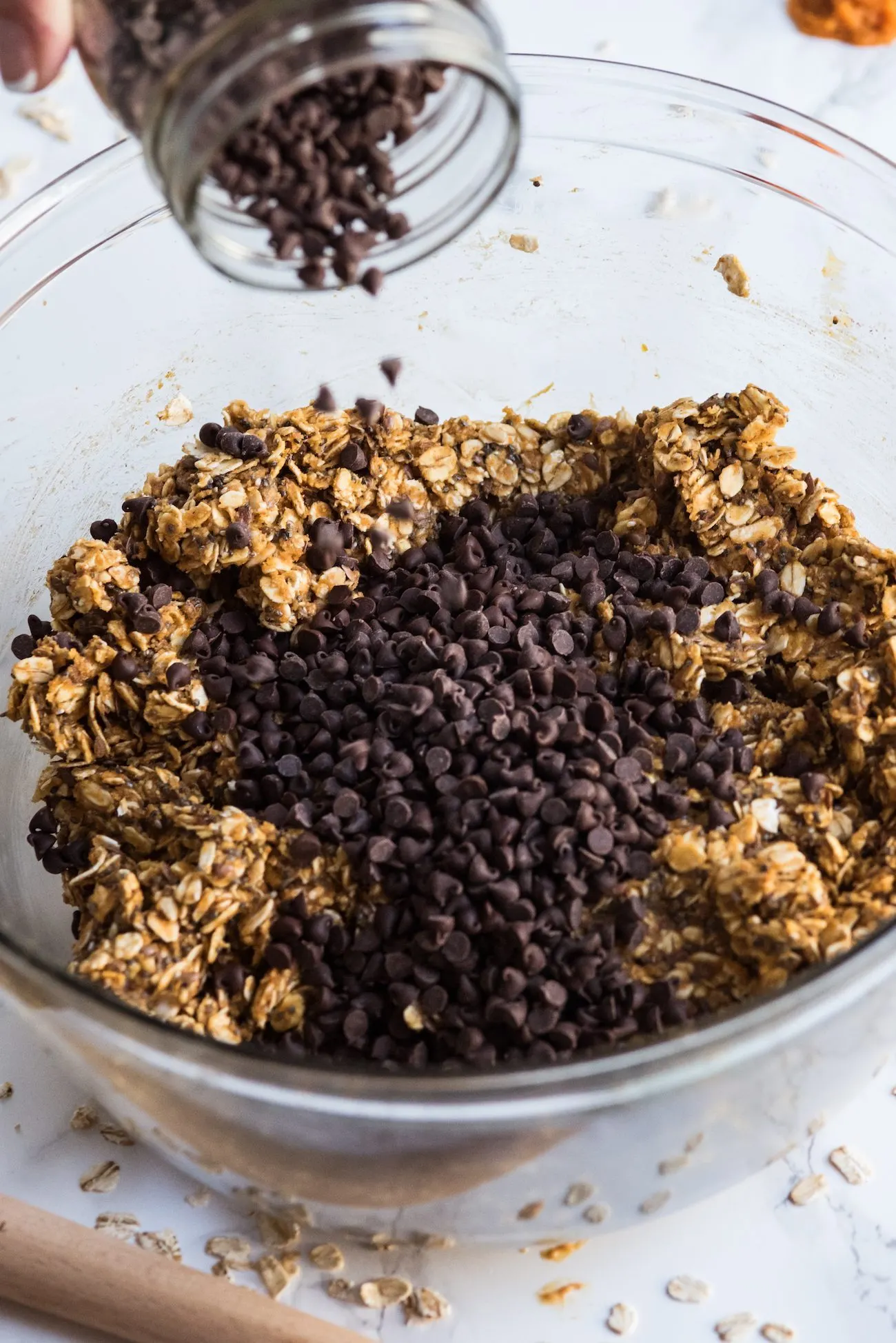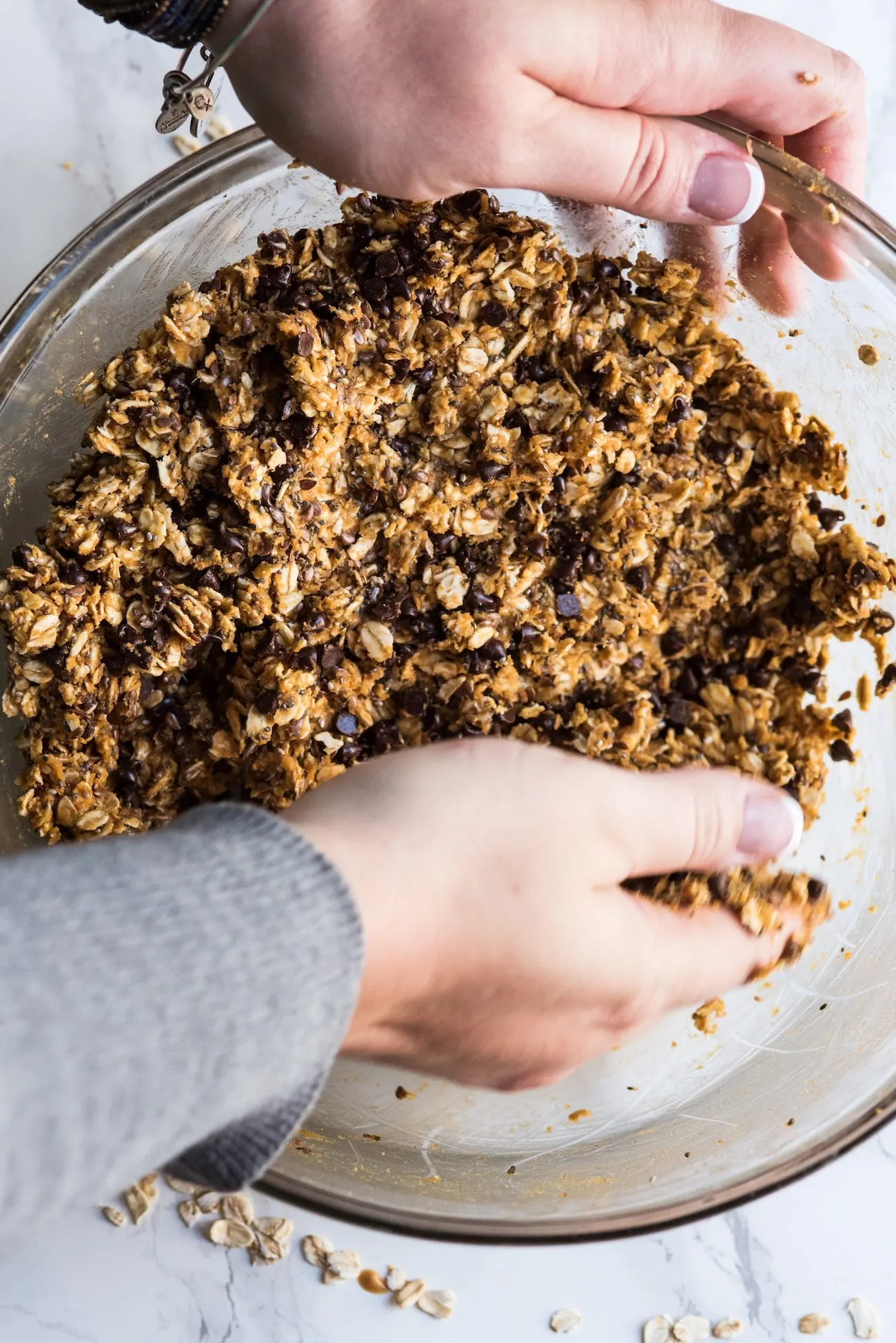 Pumpkin Spice Oatmeal Energy Bites
Ingredients
2 cups rolled oats
1 cup natural peanut butter
½ cup pumpkin puree
¼ cup chia seeds
¼ flax seeds
Pinch of ground cloves
Pinch of ground nutmeg
1 teaspoon cinnamon
1 teaspoon vanilla bean paste or 2 teaspoons extract
¼ cup honey or agave (*use agave for a vegan option)
½ cup mini chocolate chips
Instructions
Combine all ingredients except for chocolate chips in a large mixing bowl.
Attempt to form a 1" ball - if mixture is too wet or sticky, add additional oats.
If mixture is too dry or crumbly, add more peanut butter and/or honey.
Once the consistency is right, add chocolate chips and mix to combine.
Form into 1" balls and store in the fridge in an airtight container.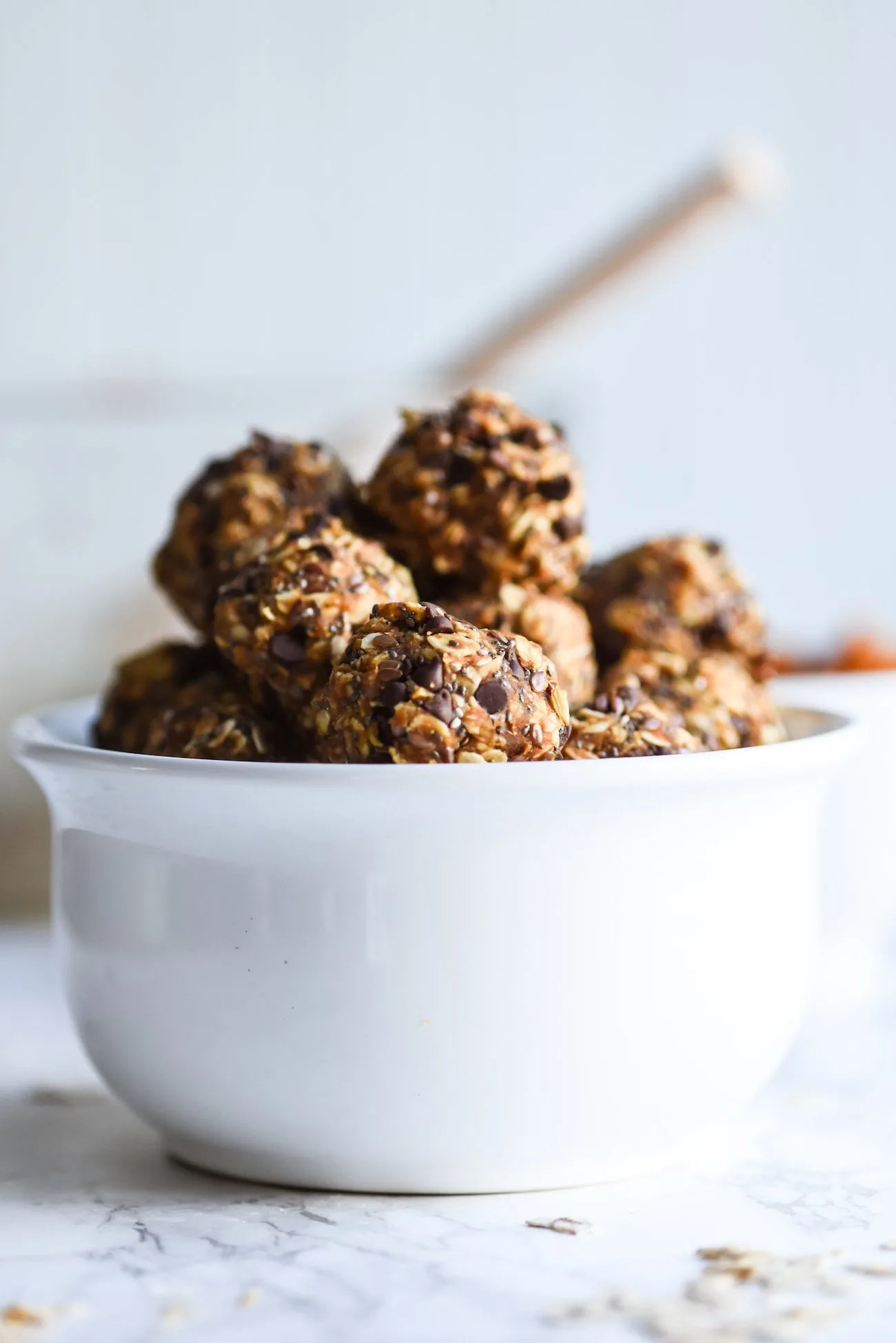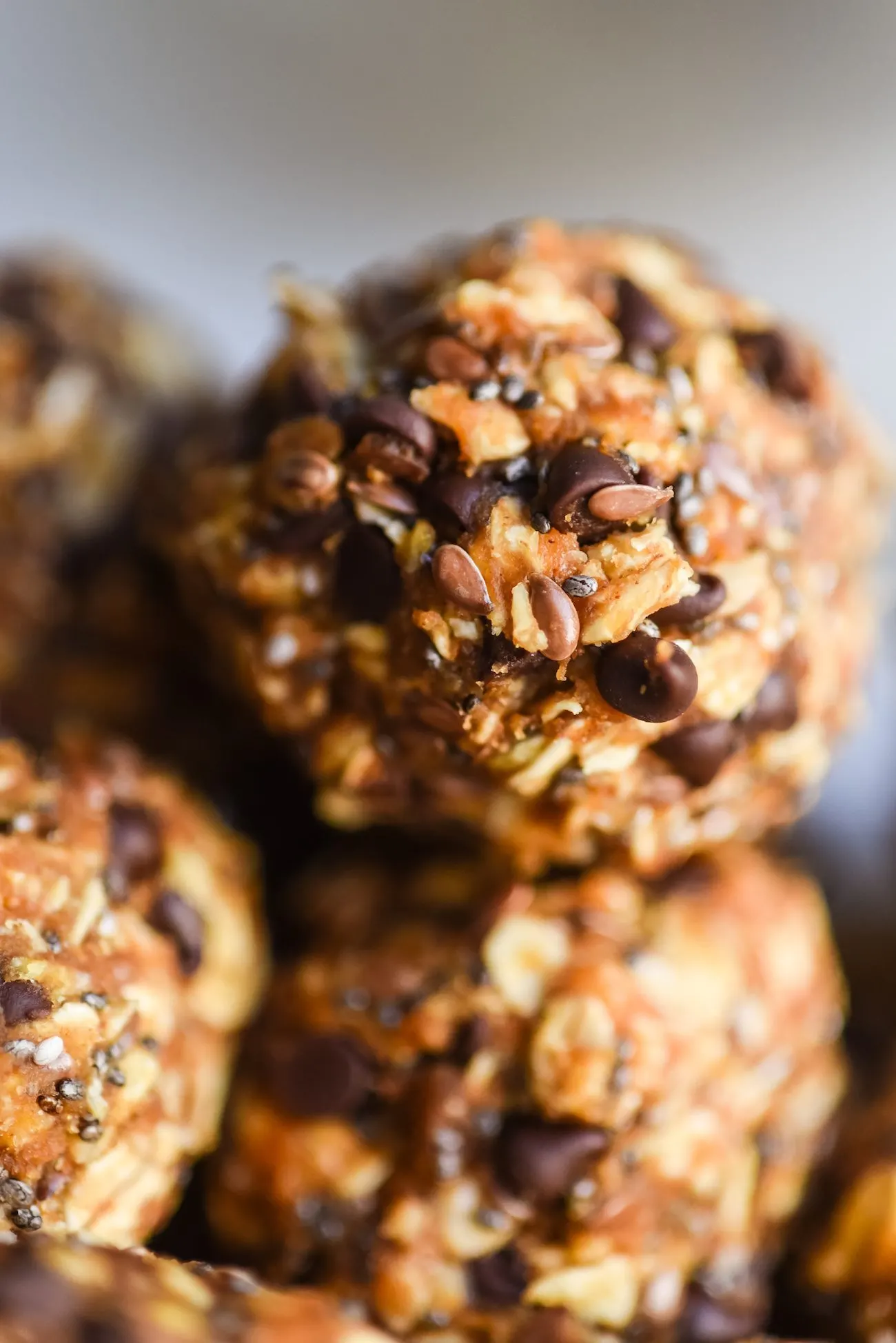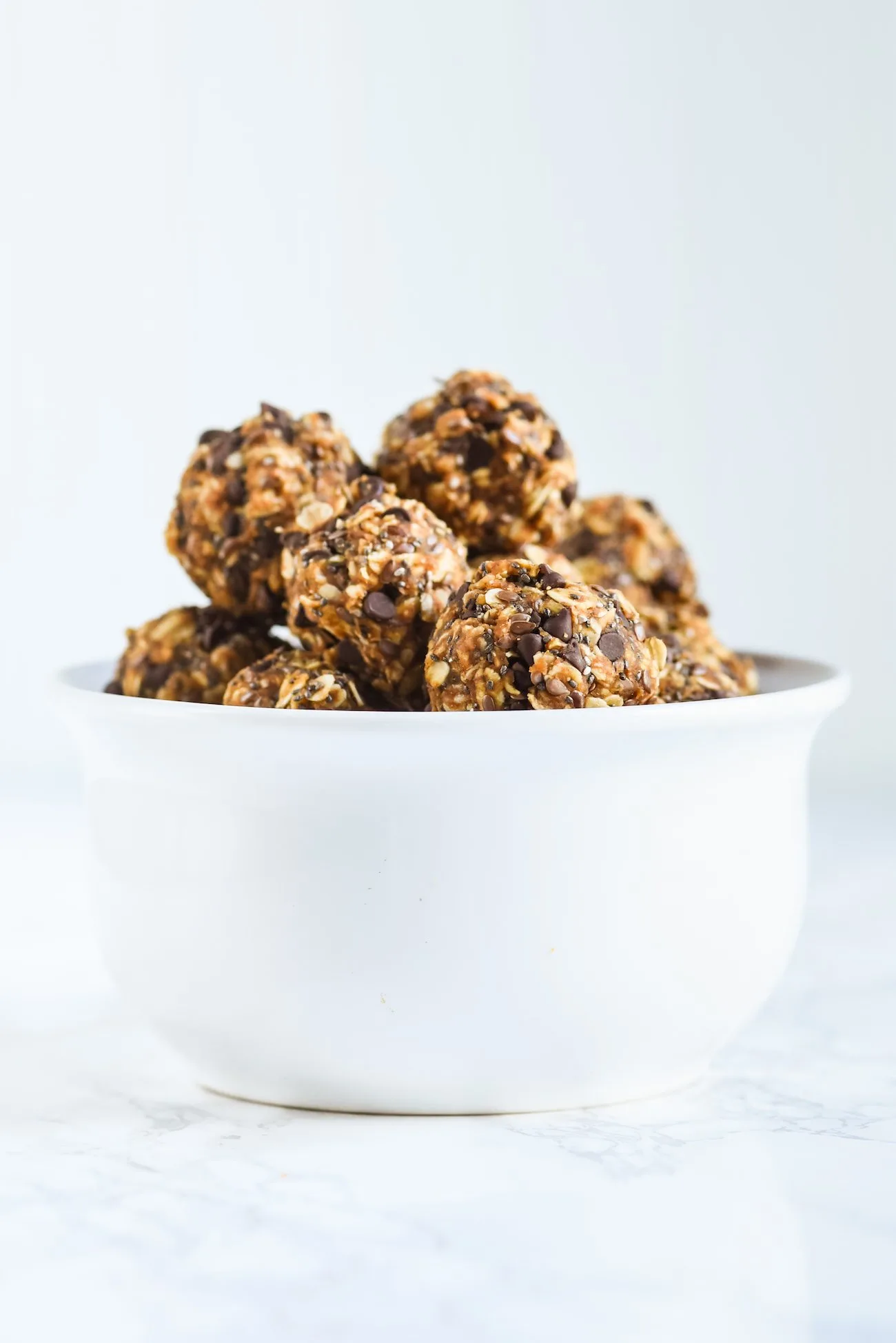 [Art direction + recipe by Cyd Converse | Photos by Alice G. Patterson.]