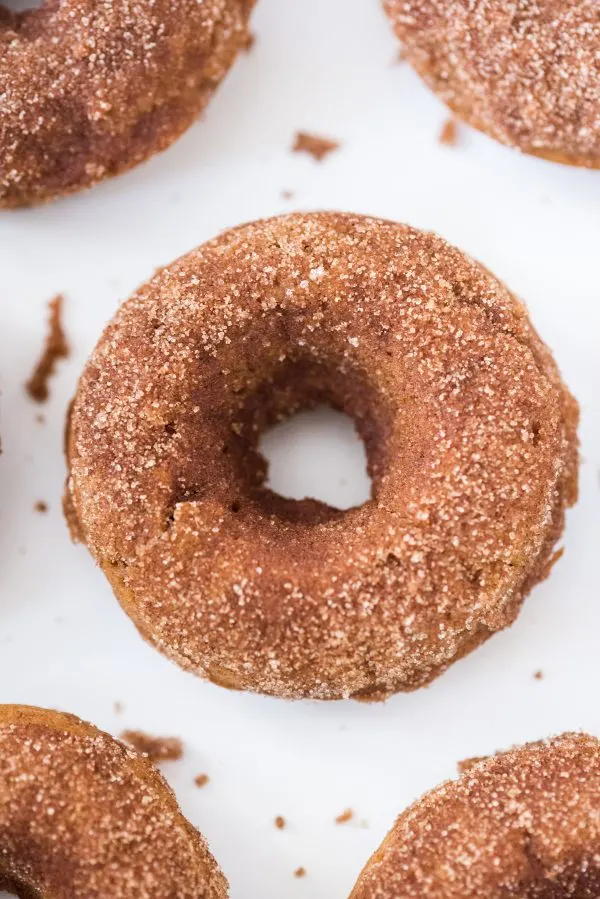 Since my first foray into making donuts this spring with vanilla bean cake donuts, which I doused in blueberry glaze, I decided I couldn't let the ubiquitous pumpkin spice season pass me by without making another batch of donuts! Or, in this case, I made like three or four different versions of these donuts until I decided they were good enough to pass the test. And then, I decided because they originally called for so little butter, we should just make them vegan and tried that out a couple of times, too. So here's the deal with these particular donuts. They're exceptionally good. They're best eaten the same day and precisely 0% of people are going to guess that they're vegan. Oh, and unlike a lot of "pumpkin" spice concoctions, they do in fact contain pumpkin. They're also pretty darn simple to make so if you haven't yet gotten yourself a donut pan, I suggest this one. I coated them in cinnamon sugar because my favorite apple cider donuts from our local cider mill are covered in cinnamon sugar and if it ain't broke don't fix it! Skip the cinnamon sugar if you like a less sweet donut and serve 'em up with coffee for the perfect fall treat.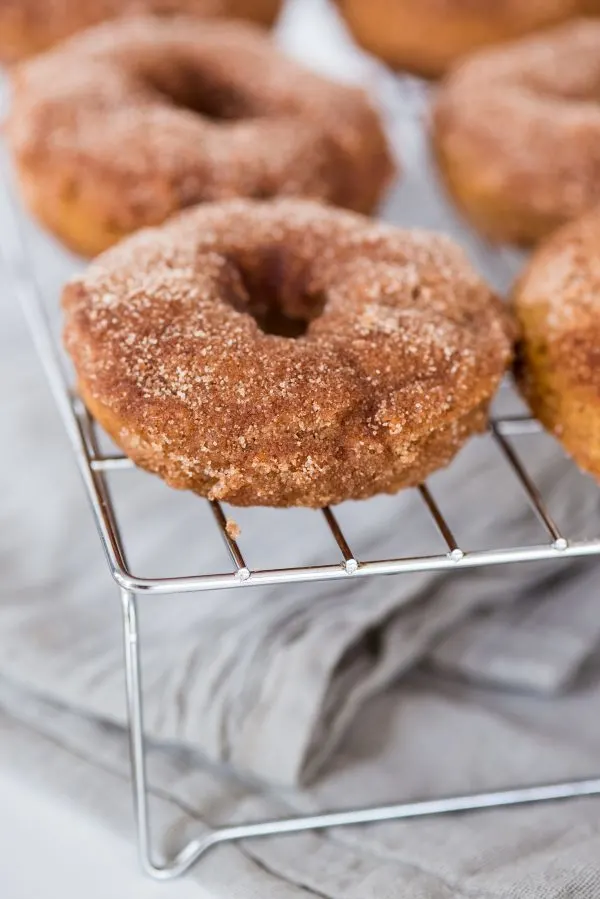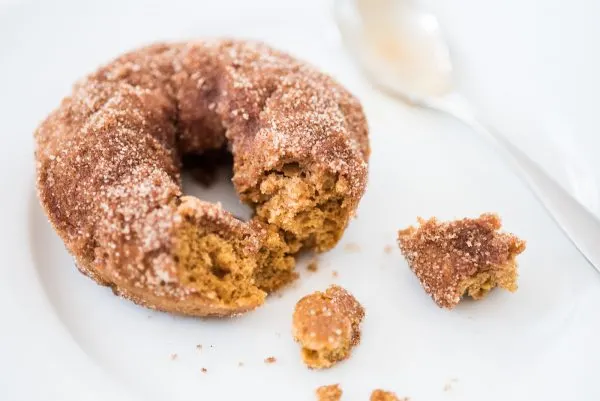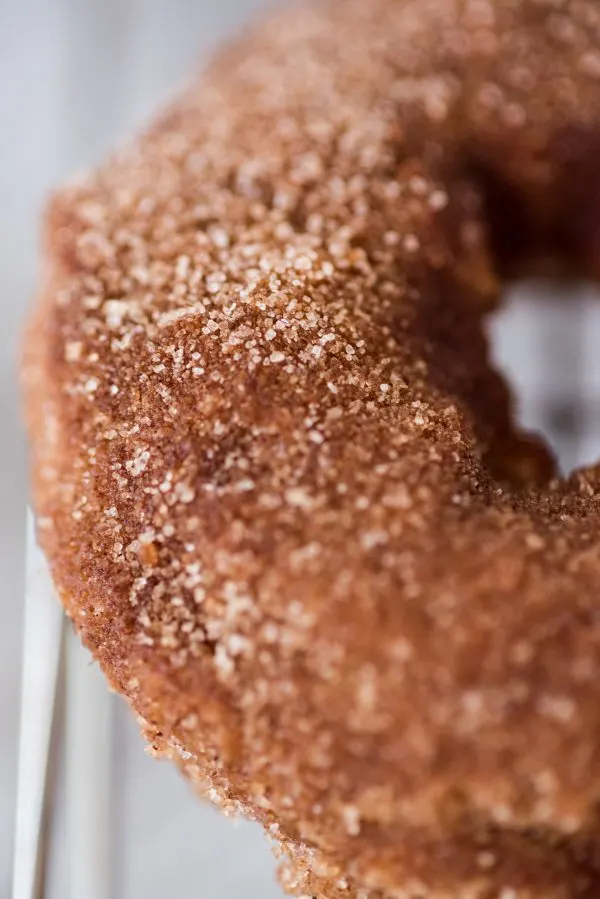 Pumpkin Spice Vegan Donuts with Cinnamon Sugar
Makes approximately 12 donut
2-1/2 cups all-purpose flour
1 cup brown sugar, packed
1 teaspoon salt
2 teaspoons baking powder
1 cup almond milk (or other non-dairy milk)
10 tablespoons coconut oil, melted
3/4 cup canned pumpkin
2 tablespoons ground cinnamon
1/2 teaspoon ground cloves
1 teaspoon freshly grated nutmeg
1 cup cinnamon sugar (2 tablespoons ground cinnamon to 1 cup of white sugar)
Preheat oven to 350°. Combine flour, salt, baking powder, cinnamon, cloves and nutmeg in a medium mixing bowl. Whisk to combine. In a small mixing bowl, whisk together the milk, brown sugar, 6 tablespoons of the coconut oil and pumpkin. Gently mix into the dry ingredients until just combined being sure not to over mix. Spray a donut pan generously with non-stick cooking spray, then spoon donut mixture into each ring until 3/4 of the way full. (Dough will be sticky and quite thick so use the back of your spoon to spread it around if need be.) Bake for 11 – 12 minutes or until donuts spring back to the touch. Remove to a wire rack to cool. While cooling, prep your cinnamon sugar and make sure the remaining 4 tablespoons of coconut oil are melted. Then, one by one, quickly dunk each donut in coconut oil and then toss in cinnamon sugar until well coated. Return to the wire rack and then eat as soon as possible but beware! One will definitely not be enough.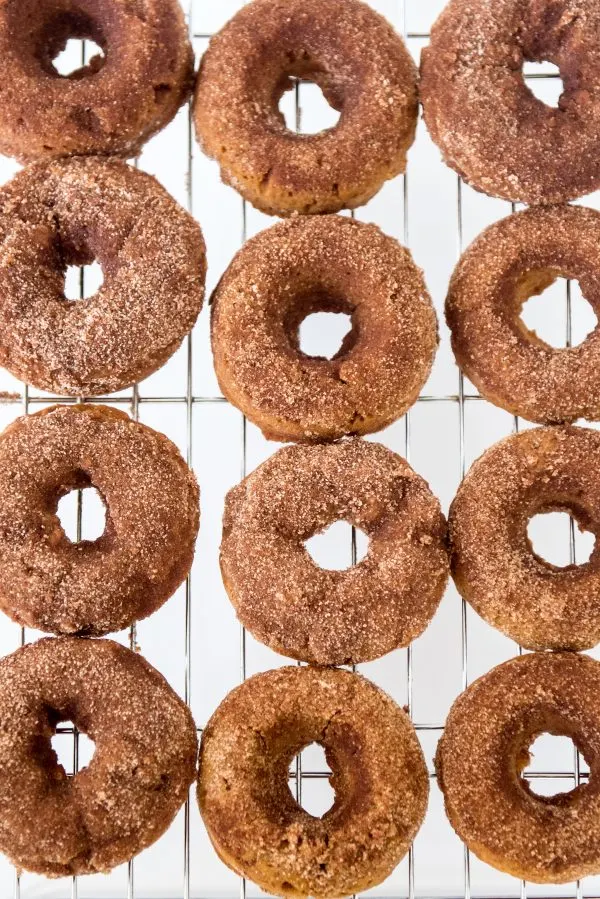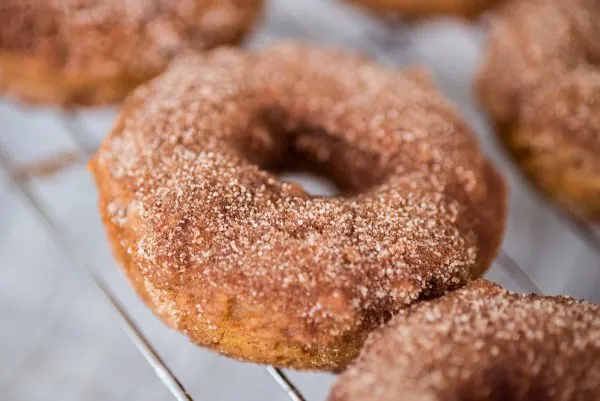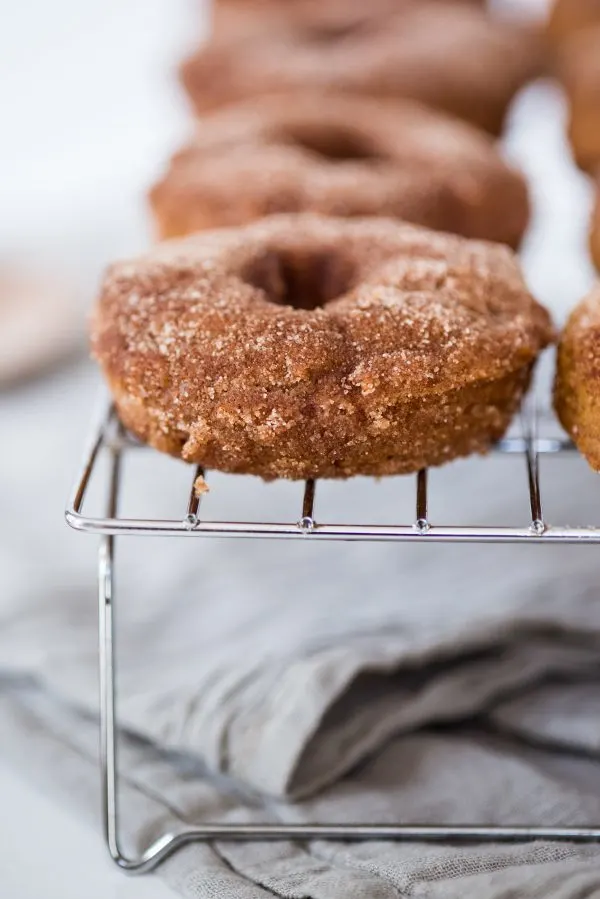 [Recipe + art direction by Cyd Converse | Photos by Alice G. Patterson for The Sweetest Occasion.]