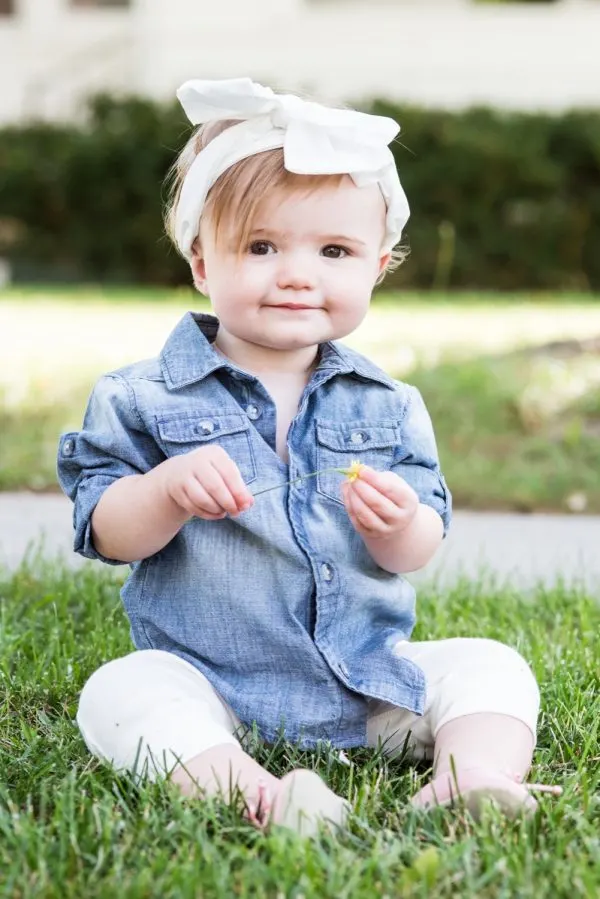 One could make a pretty sound argument that this post was merely an excuse to play dress up with my kid. Not far off, friends, not far off. Since capsule wardrobing has become such a trend, I thought it would be fun to put together a fall baby capsule wardrobe for Em. We've basically reached the point going on a year later where we've worn through most of the clothing she received as gifts at my shower and when she was born, save for a few fancier party dresses. As I've been shopping for her I realized I've been shopping seasonally and effectively putting together mini capsule wardrobes, so I thought it would be fun to share some of the pieces I picked out for fall.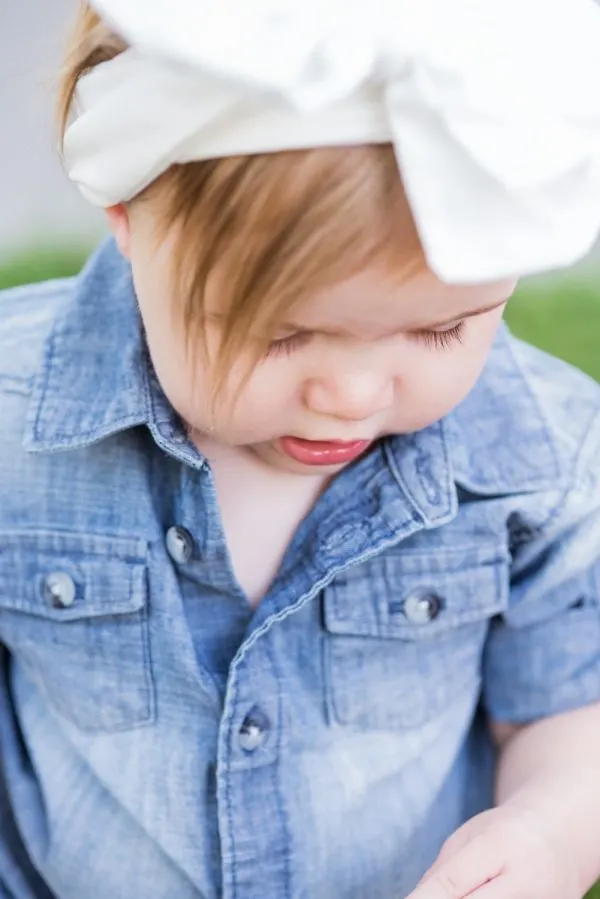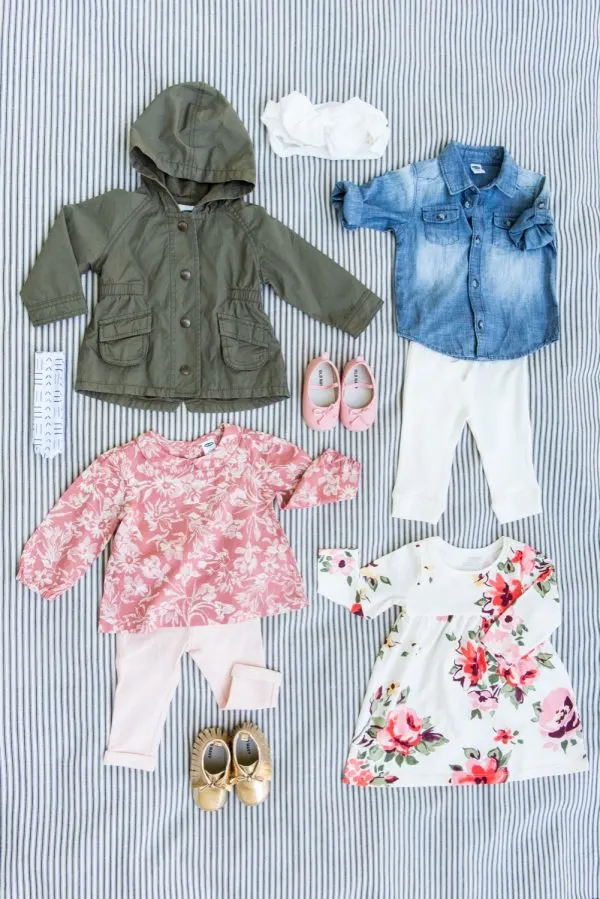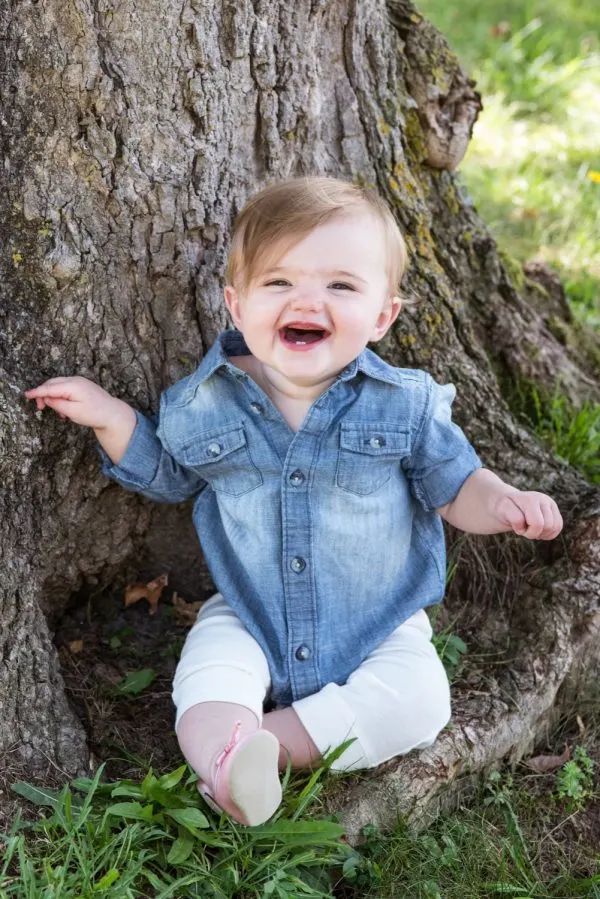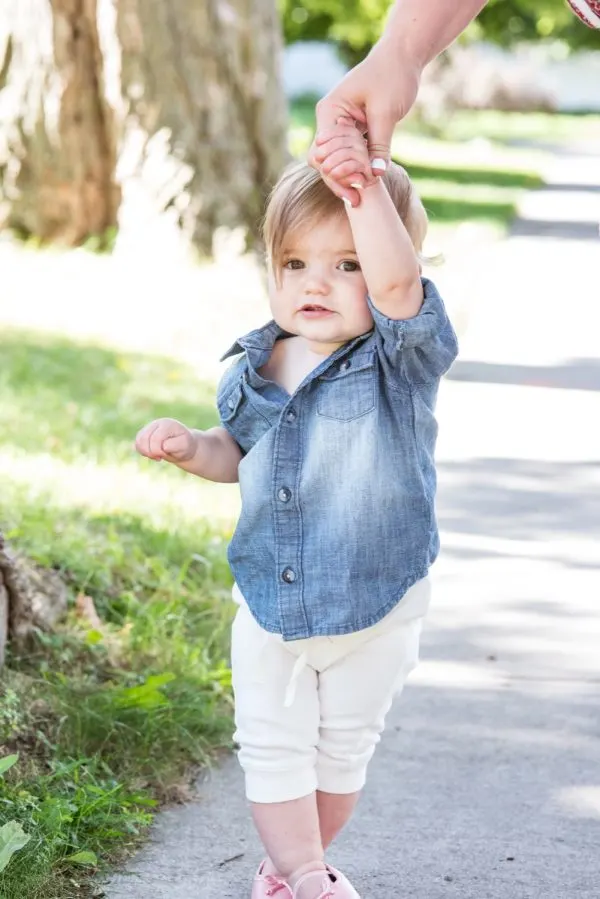 Folks, babies grow quickly. I categorically do not believe in having 27 pairs of pants in any given size, because they just outgrow things so incredibly fast. Instead, I'm choosing to focus on really cute, mix and match pieces she can wear for a season and get the most use out of every item as possible. Generally by the time the season changes, we're onto the next size and if not, we just carry forward anything she can still wear. So, no, I'm not wastefully replenishing my kid's wardrobe every season like some kind of diva. In fact, I could confidently hold my own in a debate that this is actually a really smart way to stretch your budget while decking your kid out in a killer wardrobe. Mix and match, friends, mix and match. Just say no to dedicated outfits that match nothing else.

For fall, I decided that the star of her wardrobe would be this great Army green parka. She gets so many compliments on it already and it's a size that is going to allow her to wear it for several months. I love the pairing of pale pink with that green, so from there we picked out a few cute tops, jeggings and a little dress that all coordinate. Chambray and white round everything out for a little collection that even Daddy can figure out on his own. (Gosh, such a cliché, but seriously, Daddy needs all the help he can get.) Of course we still mix in other jeans and tops, but this allowed us to refresh her wardrobe with the sizes and seasonally appropriate pieces she needed in a way that didn't require us to buy a bunch of must-wear-together outfits that couldn't be worn any other way. Ain't nobody got time for that. (And, hell, most of us ain't trying to spend the money on that.)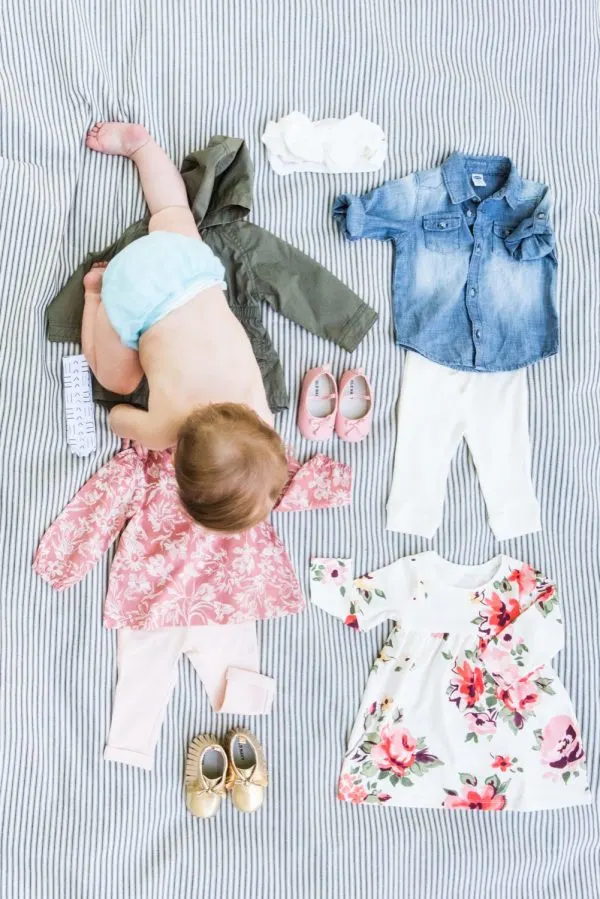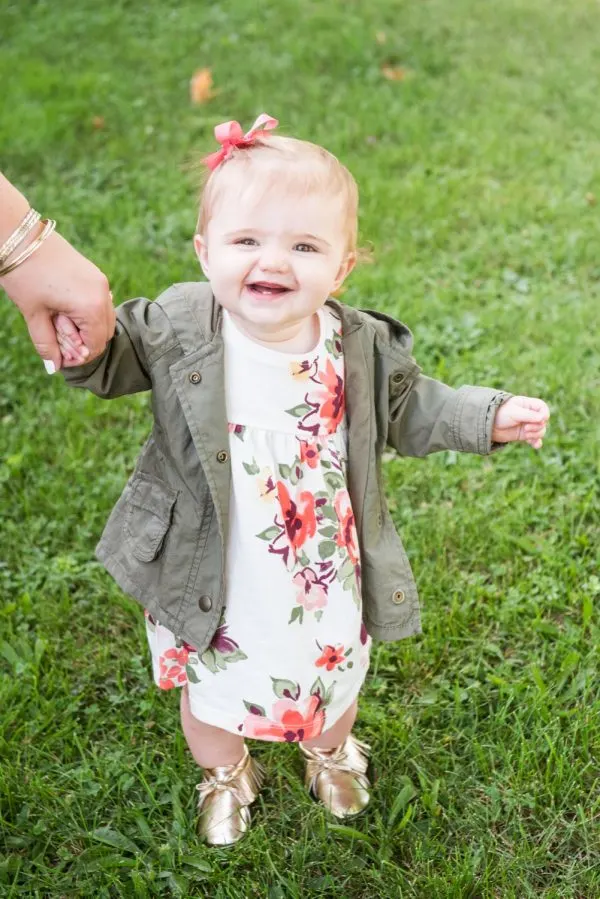 My favorite part of this post? The obligatory overload of cute baby photos. The baby who is already ten and a half months, friends. Ten and a half months! Insanity. And if you wondered, yes, the first birthday party plans are officially underway as of this week. But more on that another day. In the meantime, if you needed a pick me up today with a cute baby fix, you're welcome.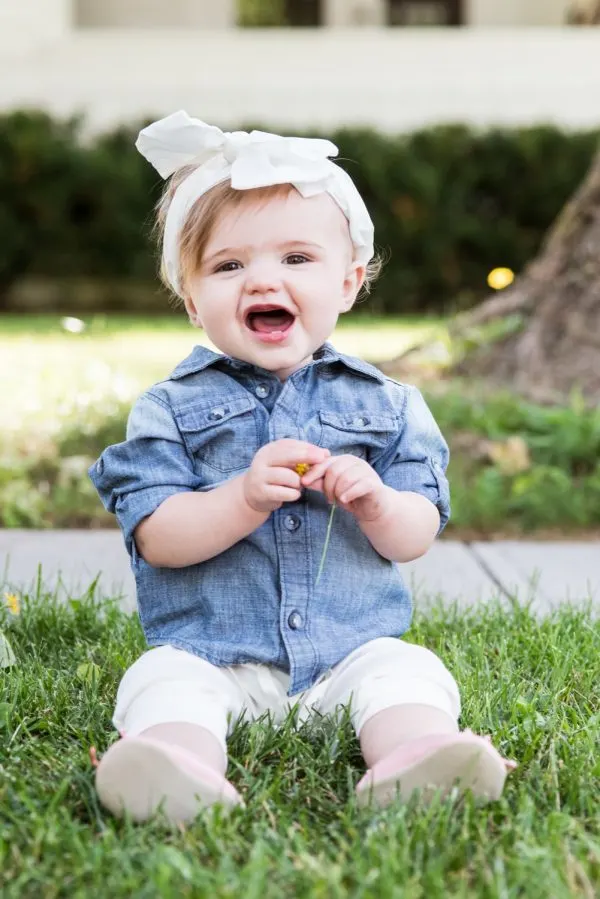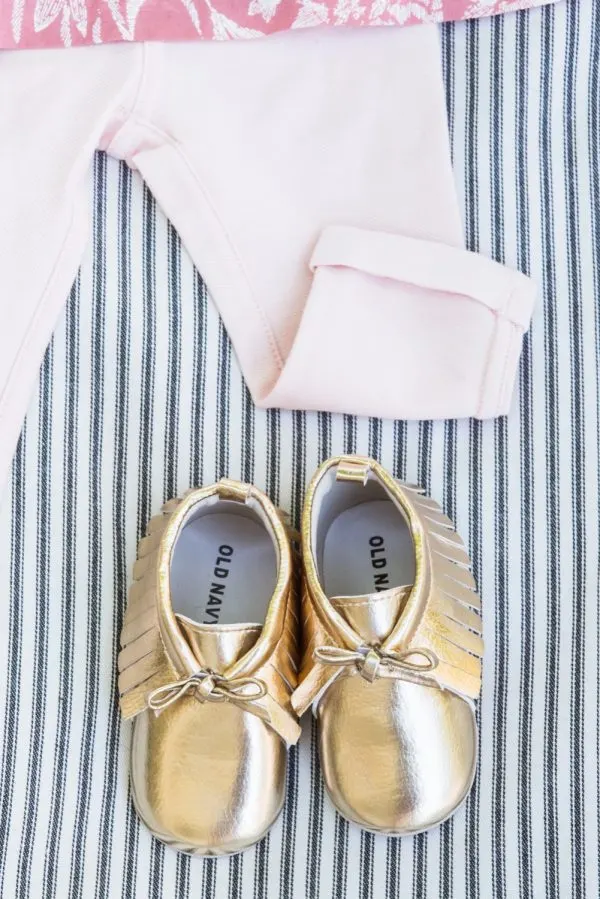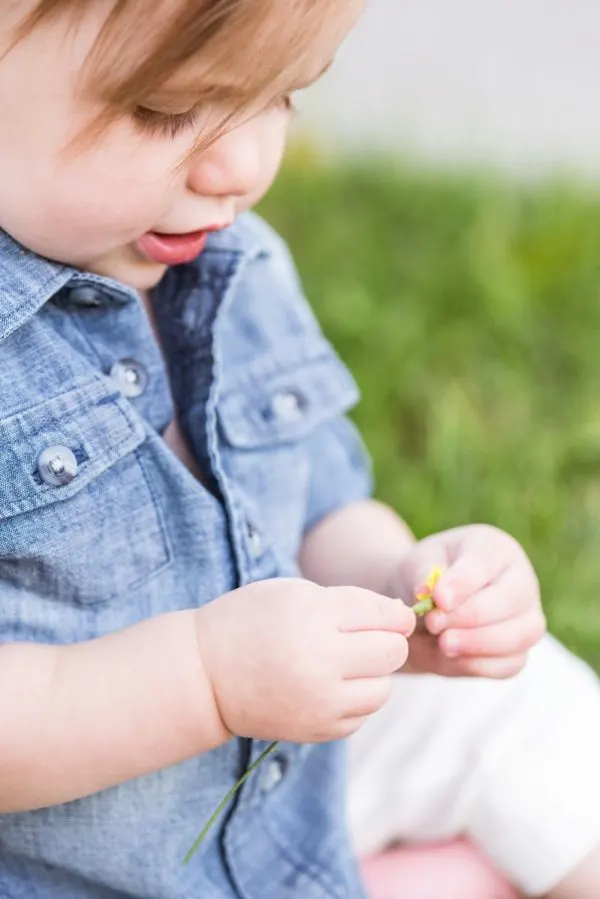 [Art direction + styling by Cyd Converse | Photos by Alice G. Patterson for The Sweetest Occasion.]
[1:Bow headwrap | 2: Poplin utility parka | 3: Mudcloth baby headband | 4: Patterned swing dress | 5: Chambray polka dot top | 6: Ivory jersey leggings | 7: Pink ballet slippers | 8: Metallic moccasins | 9: Fair isle joggers | 10: Chambray pocket shirt | 11: White embroidered lace top | 12: Rolled cuff jeggings | 13: Peter pan collar top.]