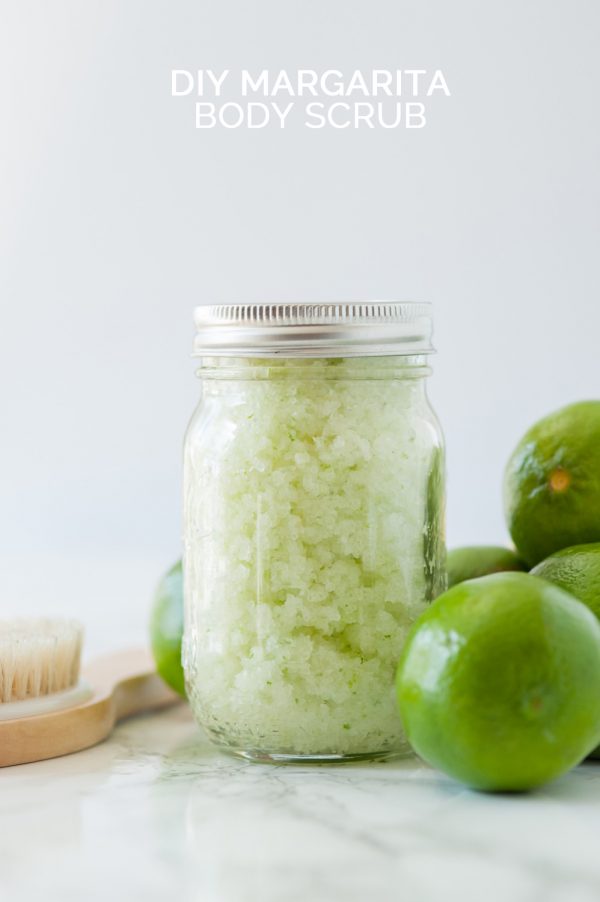 A few years ago I started making my own body scrubs and I haven't looked back since. Turns out, a homemade body scrub is super simple to make and just as effective at exfoliating your skin and leaving you feeling pampered as the scrubs you can buy at fancy beauty stores. I like to periodically play with different ingredients (sugar, seal salt, citrus, essential oils, spices and herbs) and have made a tradition of whipping up either an old favorite or a new experiment every year as holiday gifts for our mothers and sisters. Bob's sister is constantly letting me know that she has run out and comes begging for more. I've explained to her how easy they are to make and that she can find the tutorial for her favorite (this lemon sugar body scrub) here on the blog, but honestly, I think she just likes it best when I make them for her. No worries! I have her covered. I guess it's the perks of the job for being my official taste tester on countless occasions when I've been working on recipes or cocktails to share with you.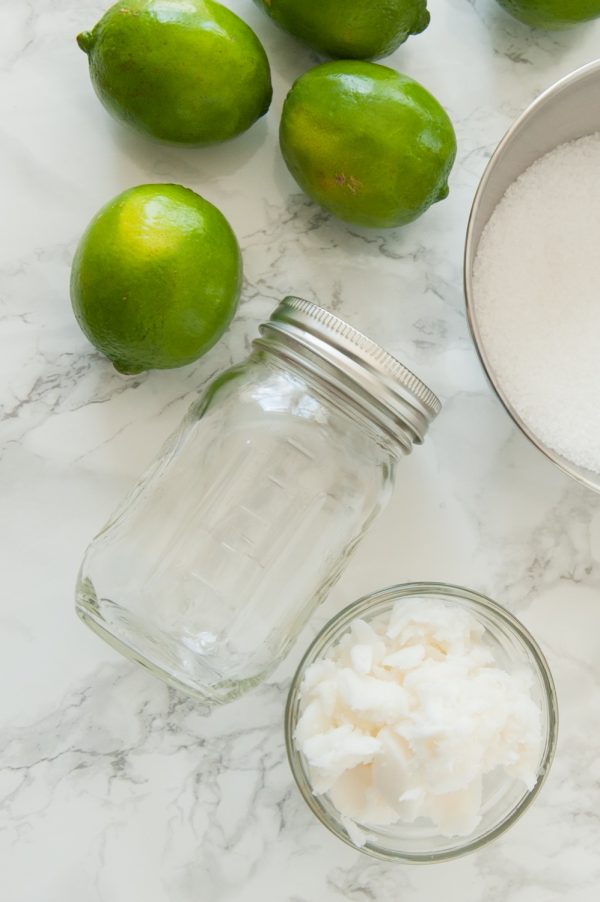 Today I am sharing my latest – we're calling it a margarita body scrub! Namely because it is made with an abundance of sea salt and fresh lime zest and juice. Add in some coconut oil and you have everything you need to transform your bathroom into the stuff of tropical vacations. I am going to belabor the point here and walk you through this step by step, but honestly, this is as easy as it gets! It's all stuff you can grab at the grocery store or find in your pantry and you don't have to be crafty or even able to boil water to know how to make a body scrub. If you scroll through typical DIY tutorials because you can't be bothered, this one is for you!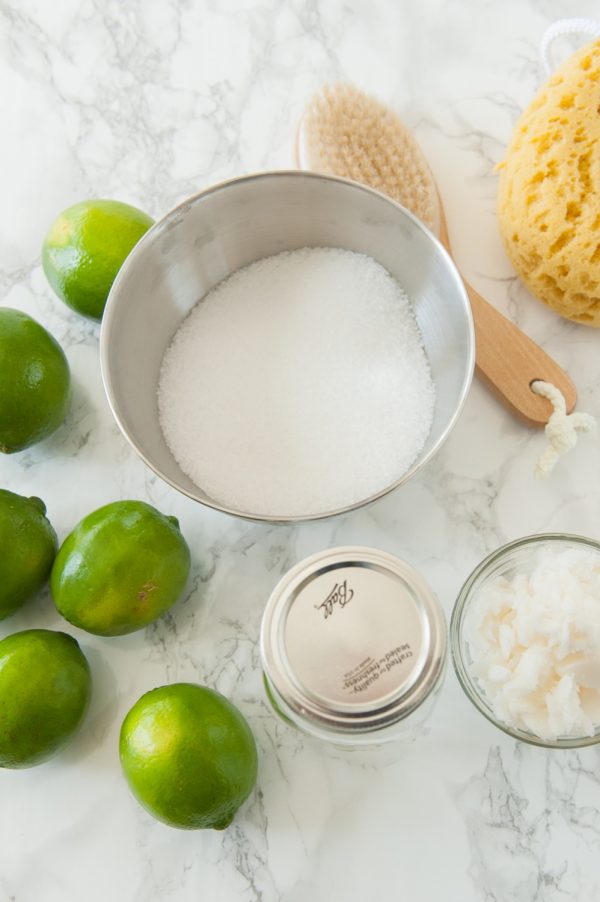 Makes approximately (1) pint jar
2 cups coarse ground sea salt
1 cup fine ground sea salt
1/2 cup organic coconut oil
1 lime
Clean, dry mason jar or similar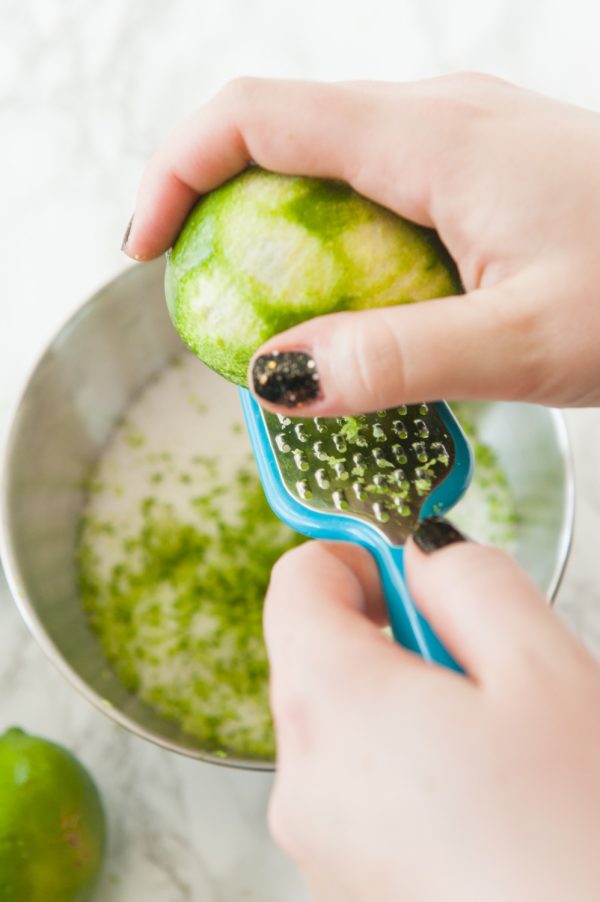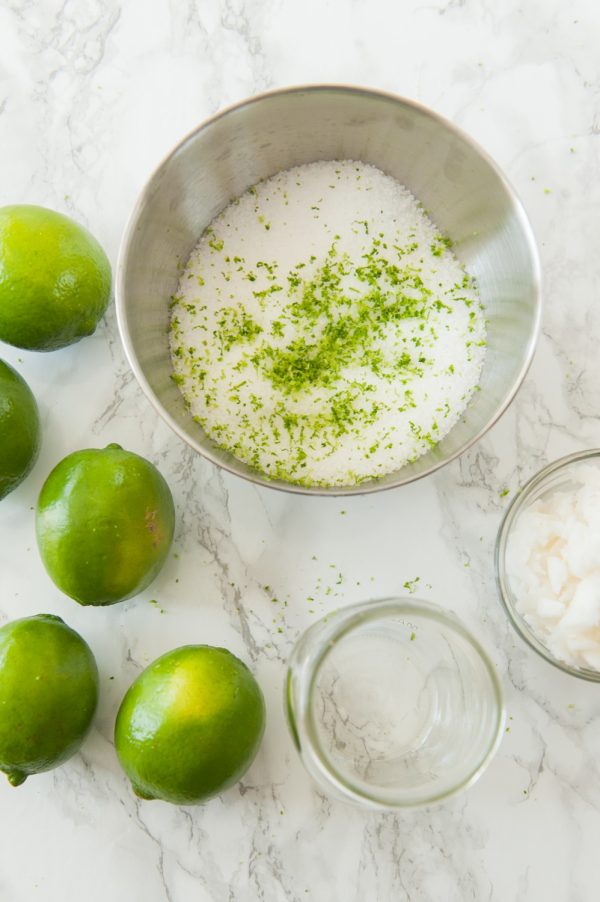 Begin by placing the salt in a medium mixing bowl. I like a mix of coarse and fine ground sea salt, but if you're making this on the fly and just have one or the other, use whatever you have on hand. Zest a lime into the salt, then slice the lime in half and add the juice of both halves into the salt as well.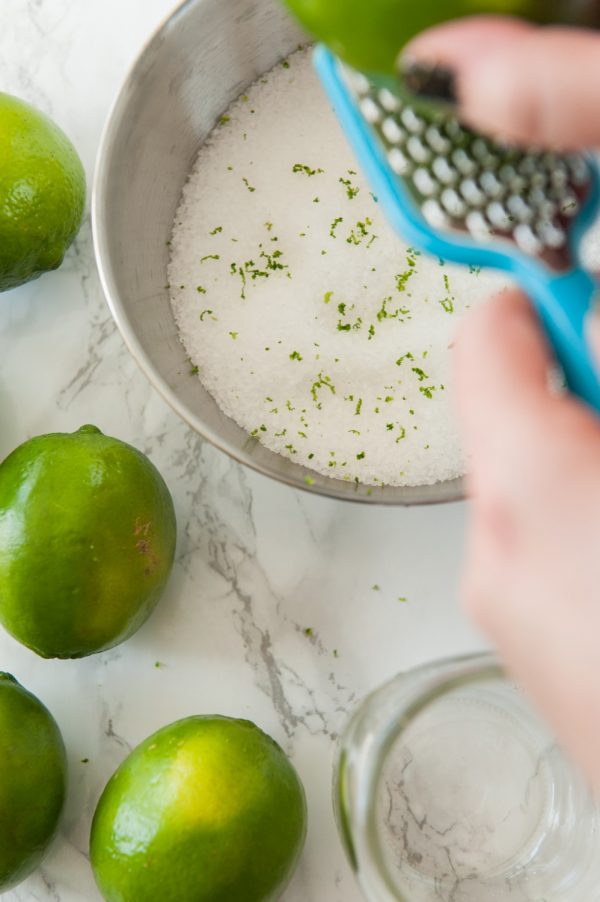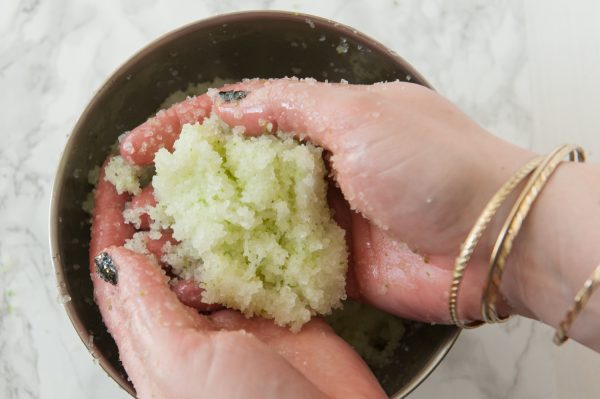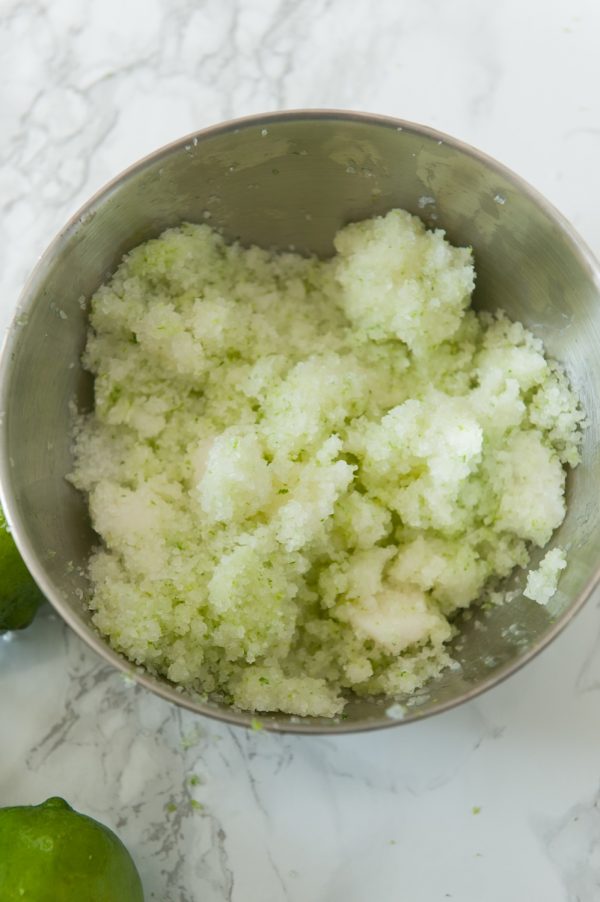 Next up, add the coconut oil. If you're familiar with coconut oil, you know it's generally solid at room temperature. You can add it to the salt either warmed slightly so that it's liquid, or in its thicker state. Either way, I find it easiest to use my hands to mix everything to combine it really well. Then you can place the scrub in a clean, dry glass jar for safe keeping. It will keep in the bathroom for a week or two, or longer in the refrigerator.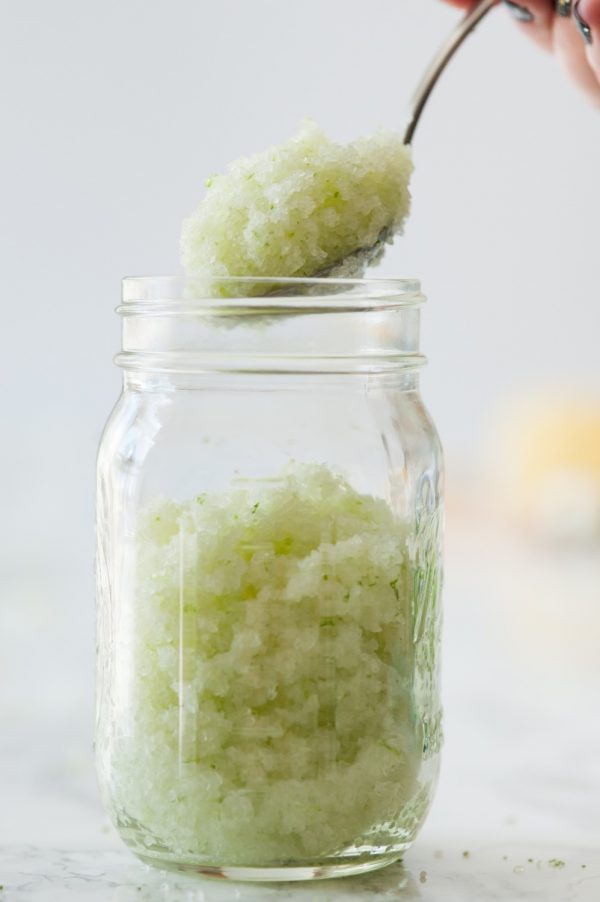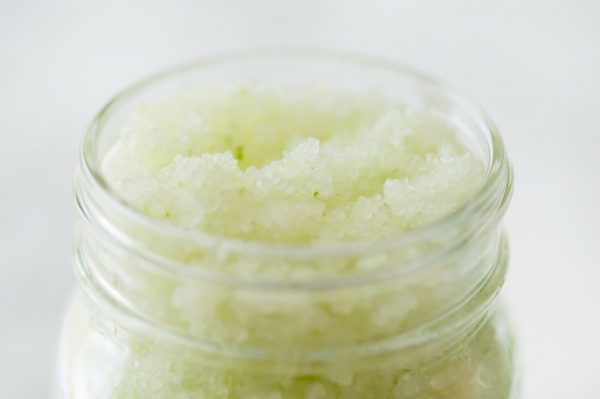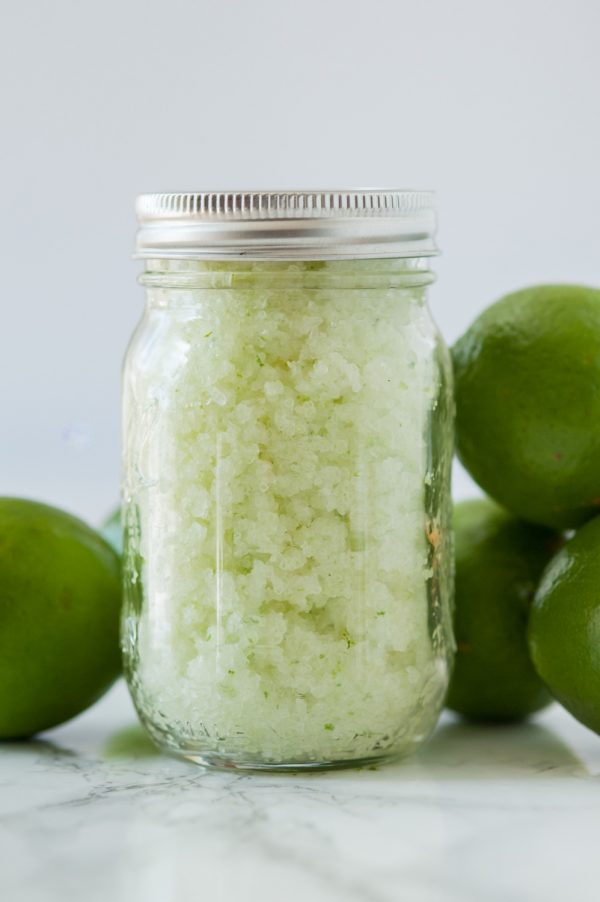 And that's it, friends! I told you. Easy as pie. Only, way easier actually. If you want to give this a try, but you only have oranges or grapefruit or lemons on hand – do it! It will be sensational. Add a few drops of lavender essential oil for a soothing evening scrub. A few drops of spearmint essential oil or eucalyptus oil will make a super energizing scrub for morning. Either way, your tired skin will thank you. Promise!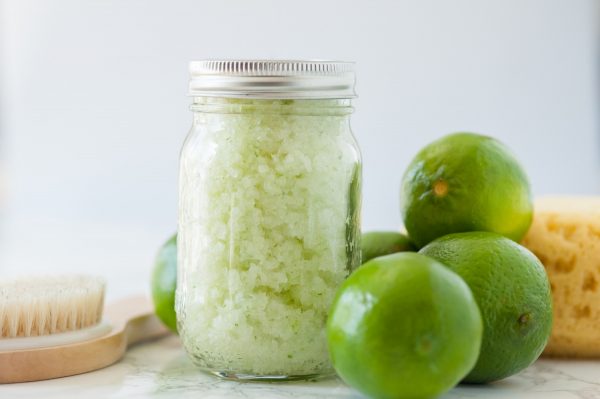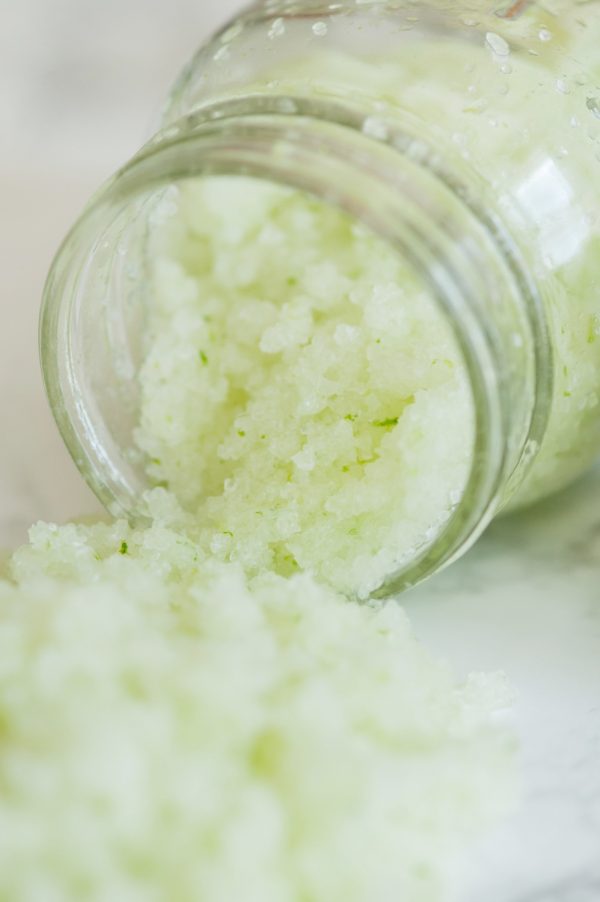 [Art direction + styling by Cyd Converse | Photos by Alice G. Patterson for The Sweetest Occasion.]
The fine print: Please link with love! As with all of our posts, DIY projects featured on The Sweetest Occasion may not be copied, distributed or reproduced without express written permission. Love and links are always appreciated! If you'd like to share a maximum of 1 – 2 images from this post, please link to this post directly for the DIY tutorial and do not include the instructions in your own post. Thanks so much! xoxo