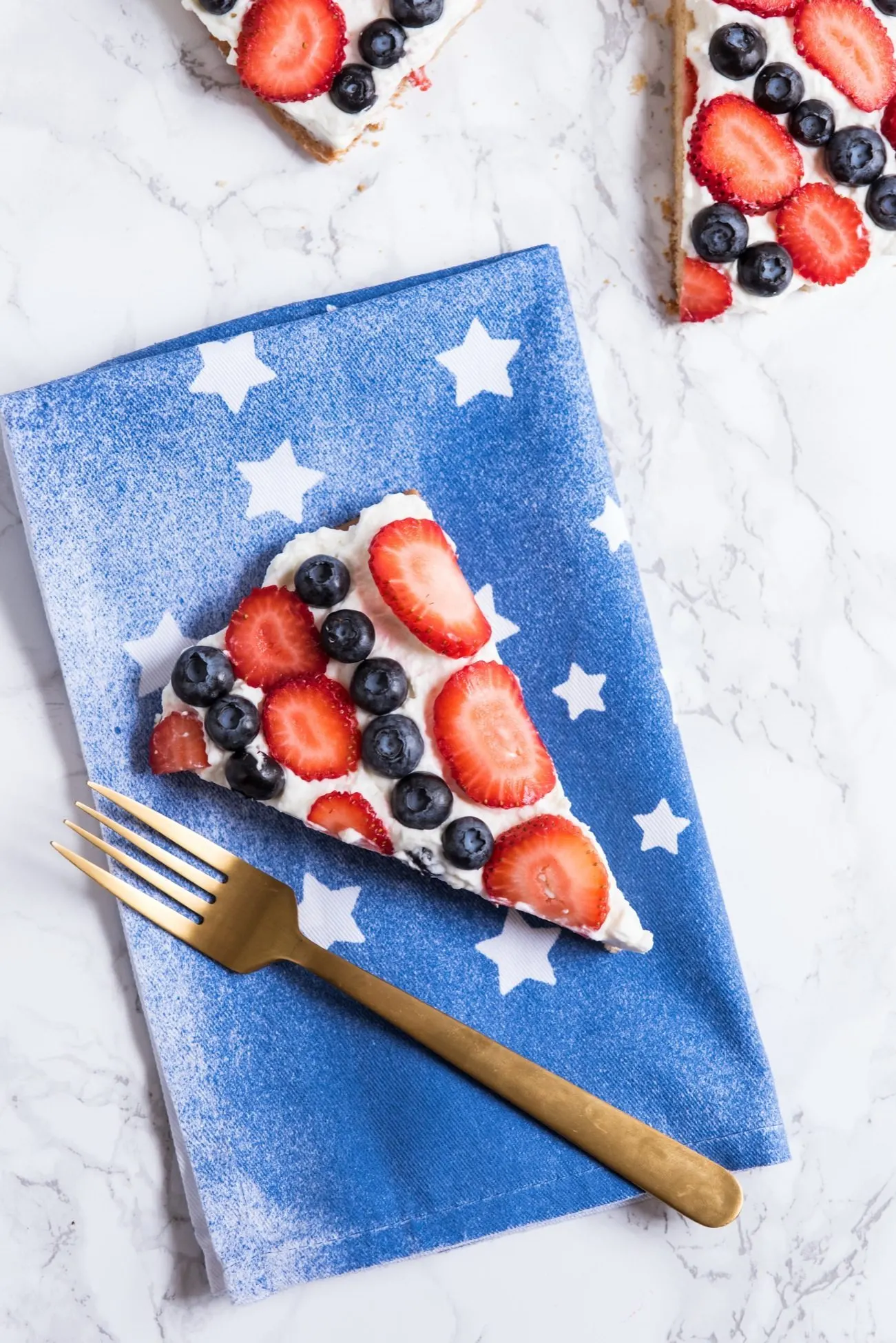 When we bought our house last spring, we realized soon after that there was an old flag carefully rolled up in the foyer closet. The first morning that we woke up in the house after moving in following three insane weeks of renovations, the flag came out. We opened up the big double doors onto the front porch, slid the flag pole into place, and with that one simple action we felt completely at home. I've become really sentimental about that flag in the months since and it's actually one of my favorite things about the entire house. Knowing the little old lady who lived here before us put that same flag out on the front porch for however many years gets me every time I think about it. Maybe I'm alone in this, but a well placed flag can bring on the best kind of nostalgia for me, which is why I believe everything should be star spangled and colored red, white and blue this time of year. Bring on these homemade star printed napkins! They're one of the easiest 4th of July crafts you'll ever make, but they'll have such a huge visual impact on your festivities.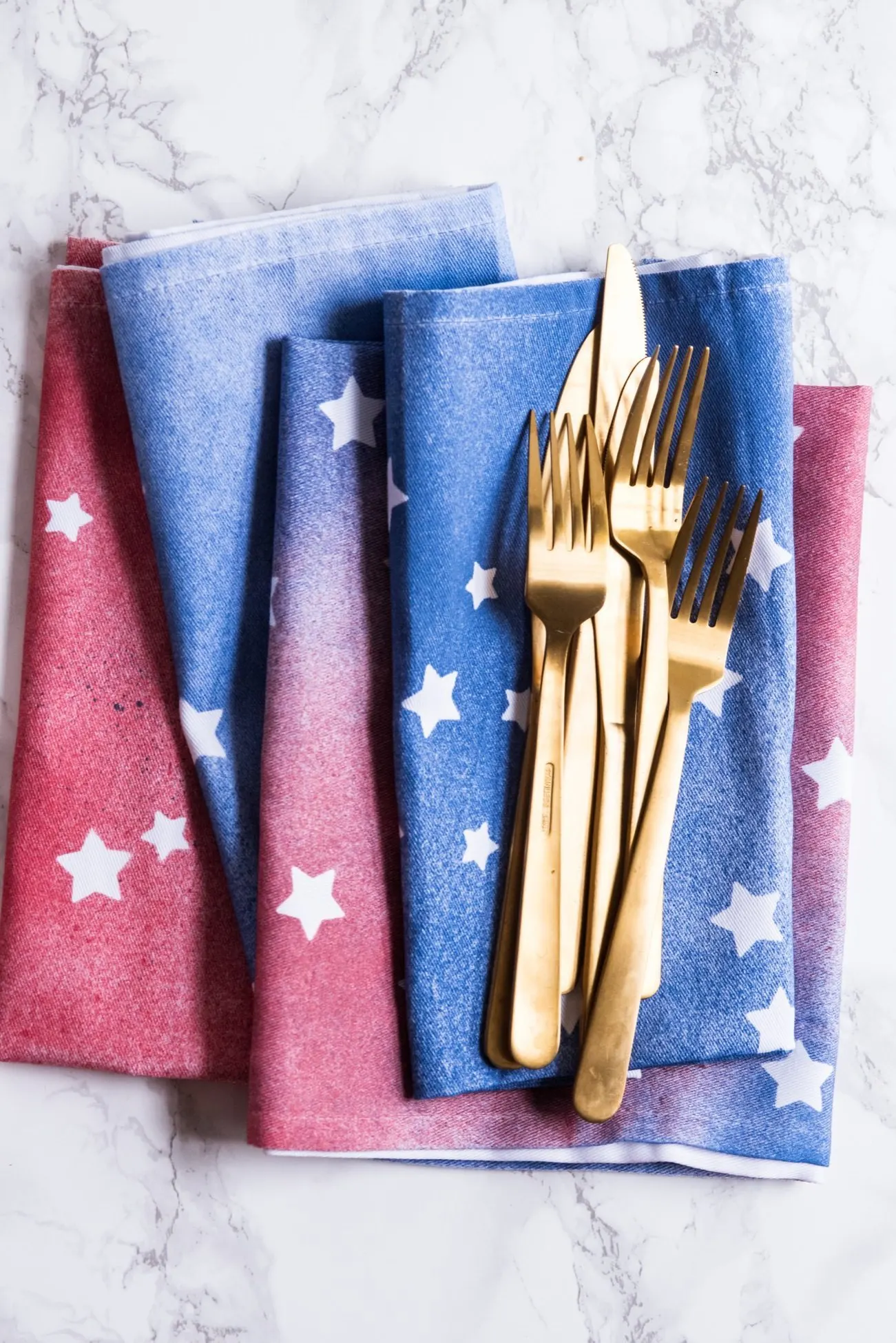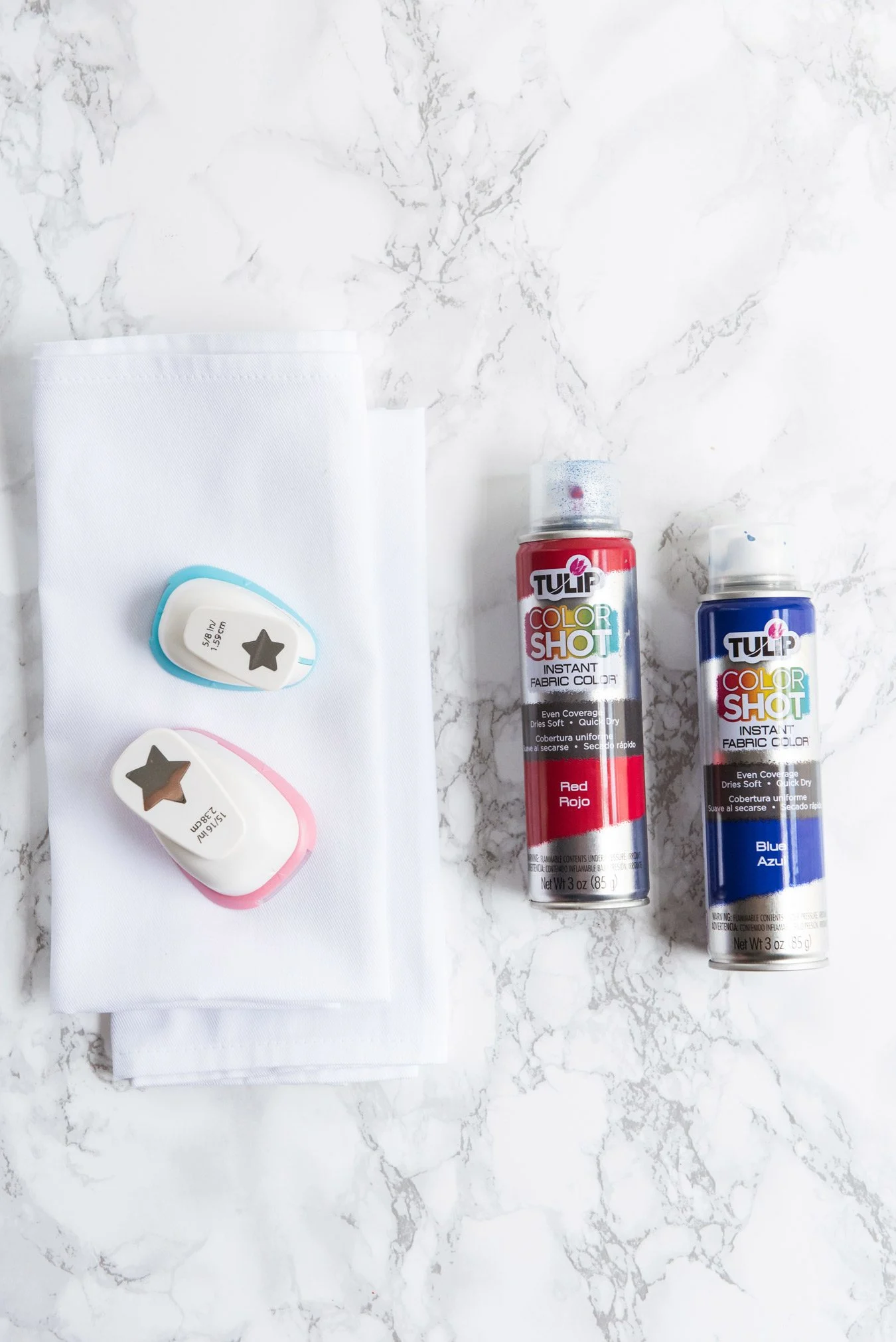 SUPPLIES
Fabric spray paint in red and blue
White cloth napkins
Plain white sticker paper
Star punches in various sizes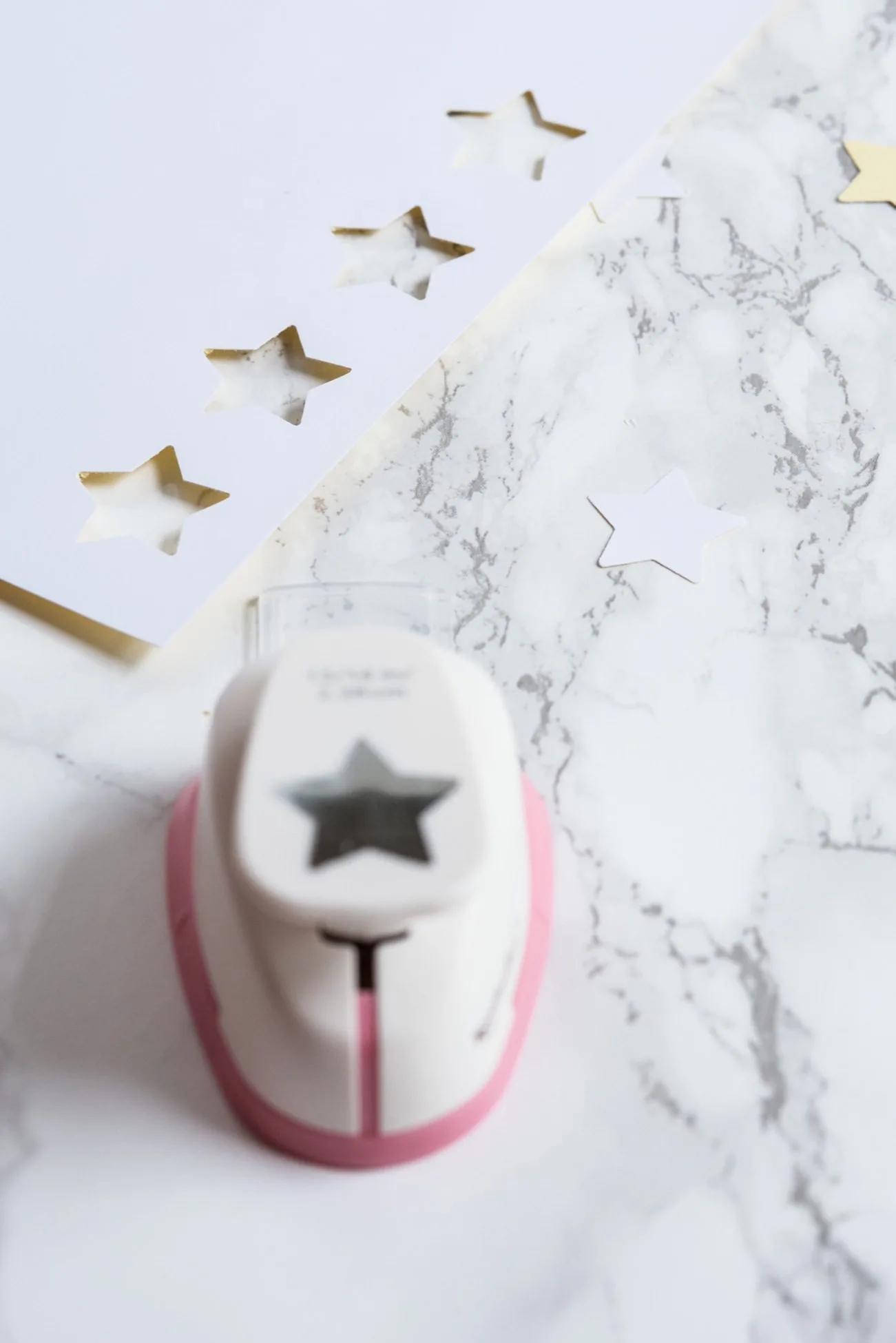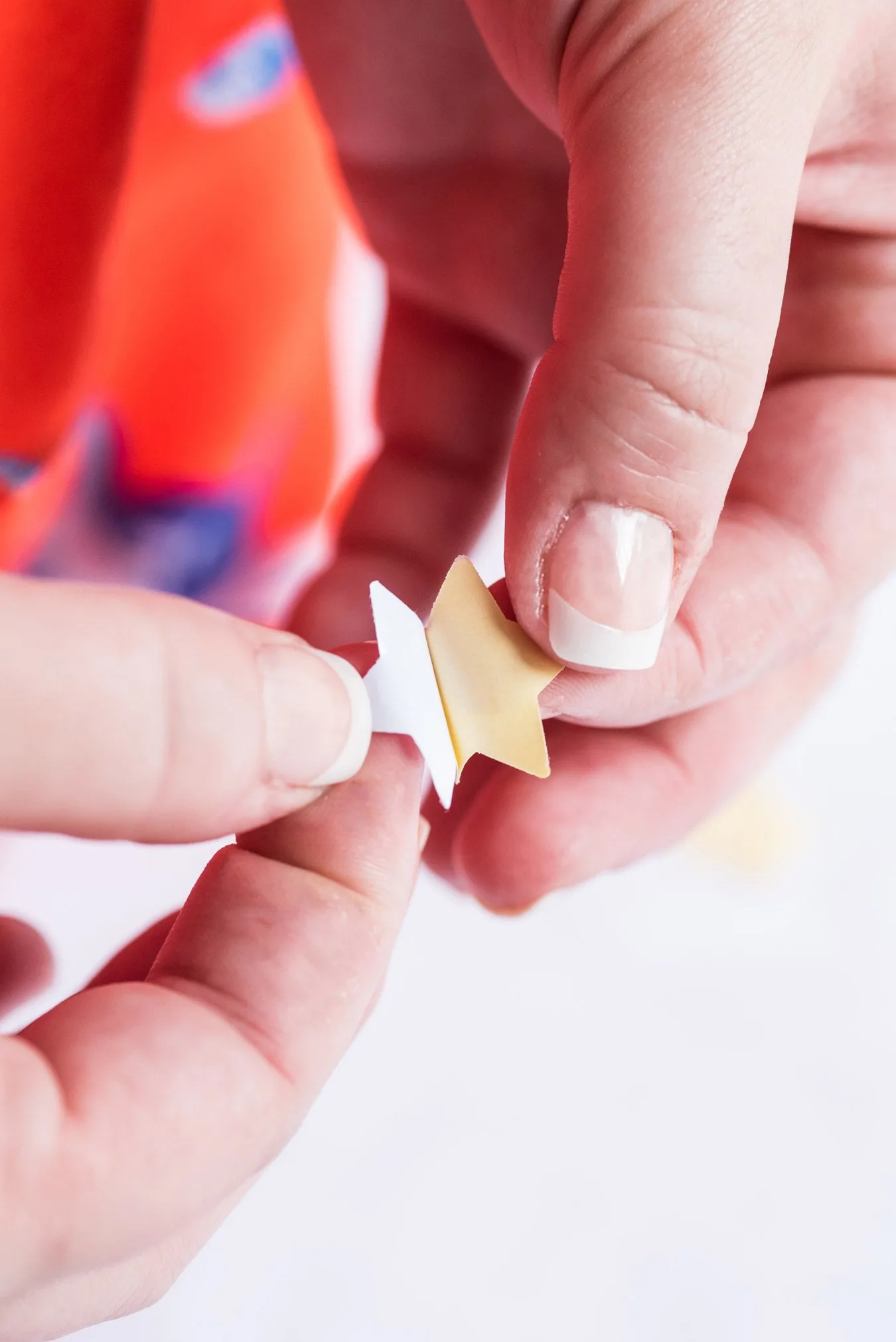 Begin by ironing your napkins so they're mostly flat without any major fold lines or wrinkles. Then, use star-shaped paper punches to punch a ton of stars out of your sticker paper. I used two sizes of stars for variety, but one size would also work just as well. For reference, with each of my 20×20 napkins, I used one 8×10 sheet of sticker paper and punched out as many stars as I could. The next step is to lay your napkin out flat, pull the backing off of each star sticker and adhere them all over your napkin in a random pattern, taking care to be sure the edges of the stars are firmly pressed down onto the fabric. Don't think too hard about this step! The more you try to make the stars regular, the wonkier they'll look so you just place them down randomly and the look will actually be much better in the end.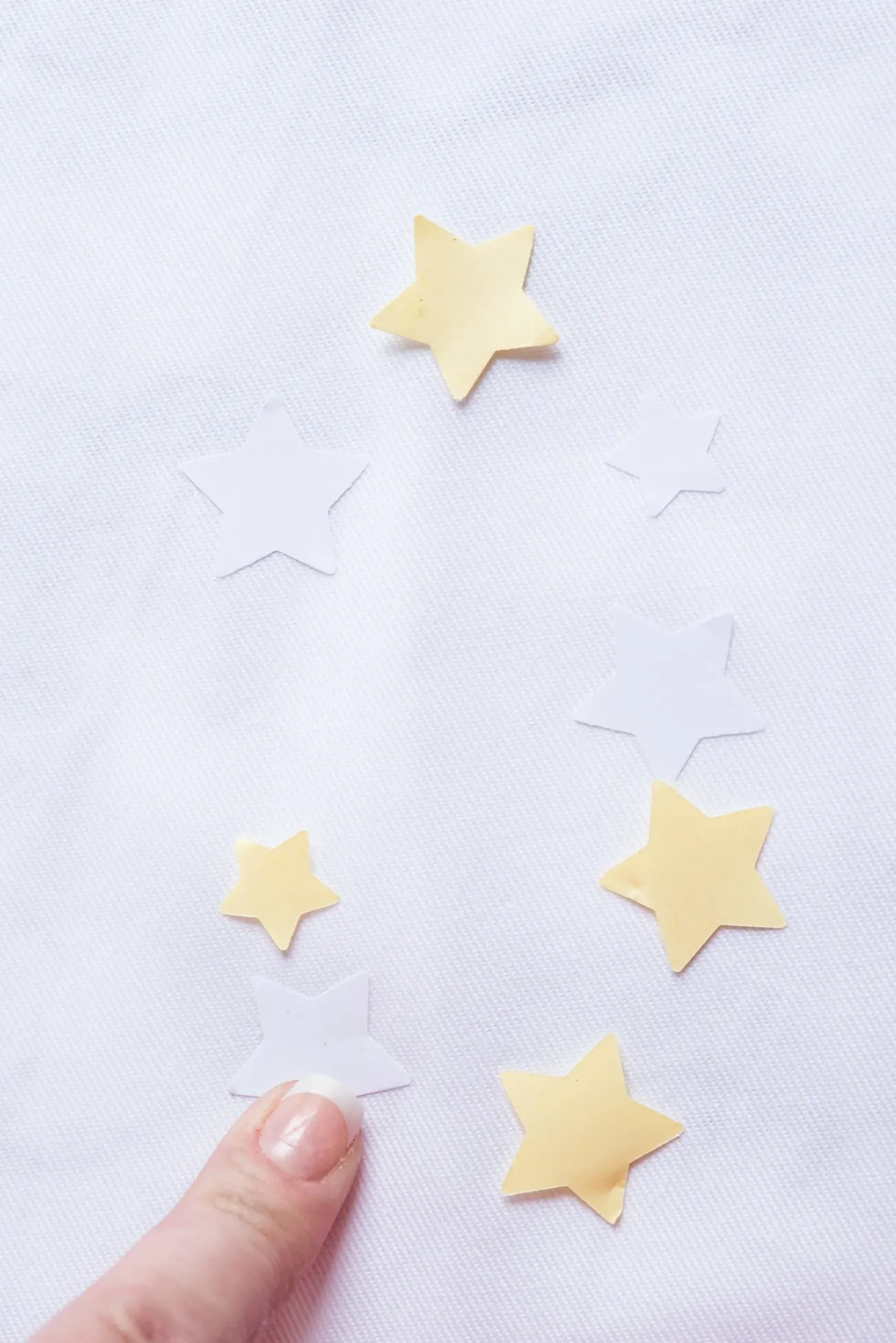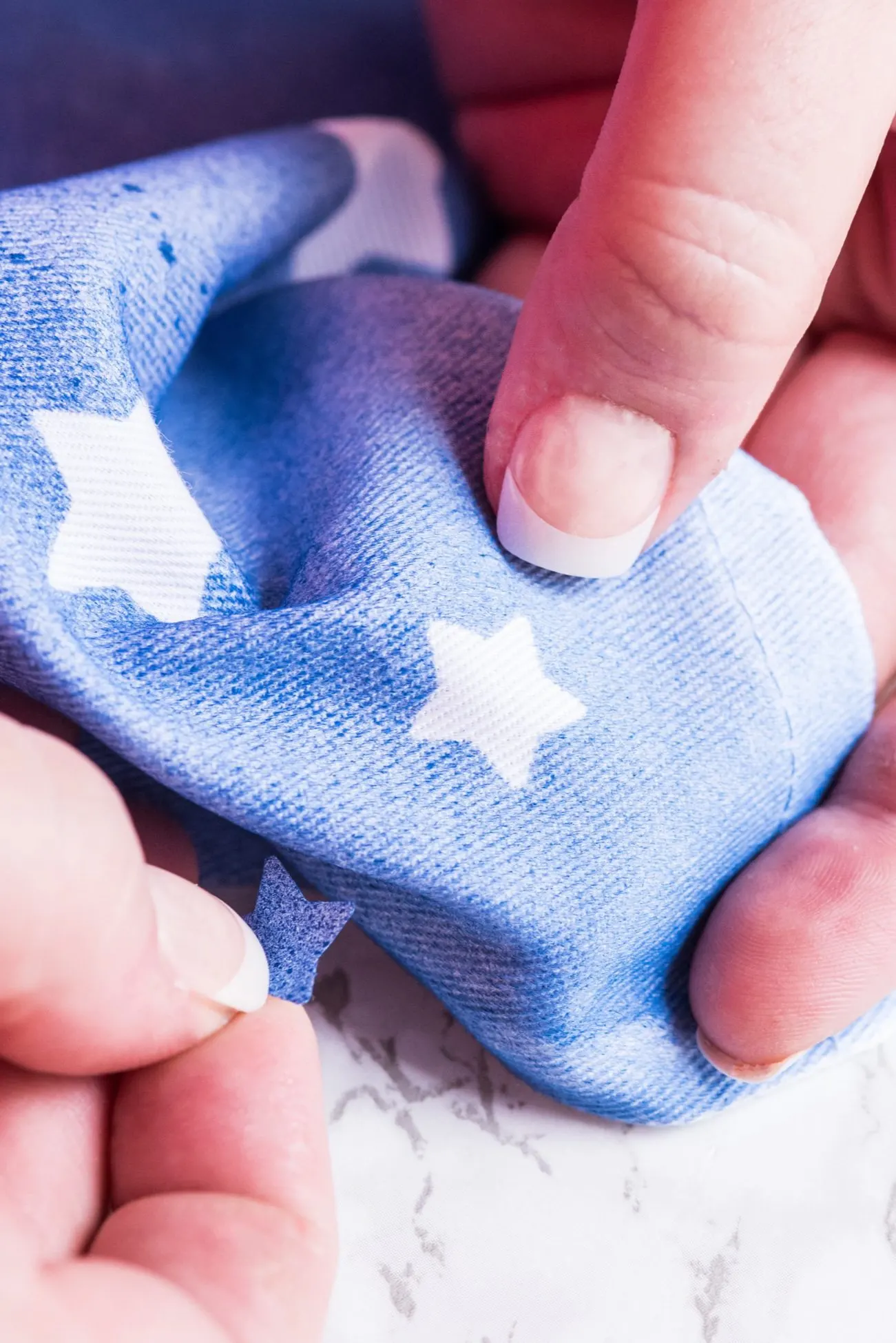 Next, take your napkins outside or to a well ventilated area and place them on a flat surface that is either covered with a drop cloth or ok to get covered in paint. Then use your fabric spray paint to paint your napkins! You should keep the spray nozzle 6 – 8″ away from the surface of the napkin and use long, sweeping strokes. I wasn't worried about full coverage with my napkins and I think they turned out great. I did some as solids and a couple with red and blue ombré-like stripes. Both versions are so pretty! Allow the napkins to dry for 30 minutes, then carefully remove your star stickers to reveal your pattern. Check the instructions on the packing for your particular paint, but most spray fabric paints recommend waiting 72 hours before washing. (Not that that kept me from using mine sooner, just don't wash them right away!) And with that, round up the neighbors, throw some burgers on the grill and you're practically ready for your 4th of July bash!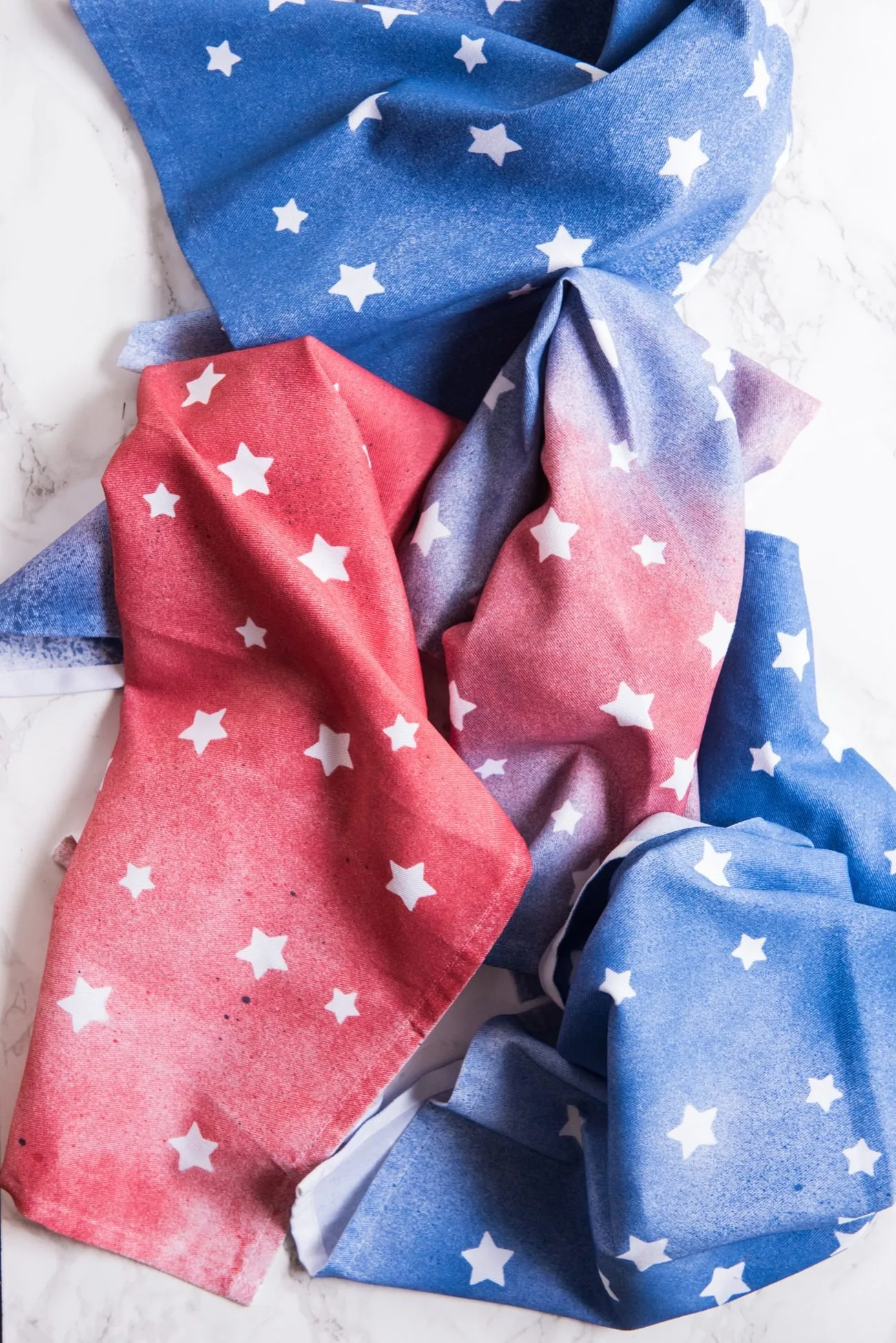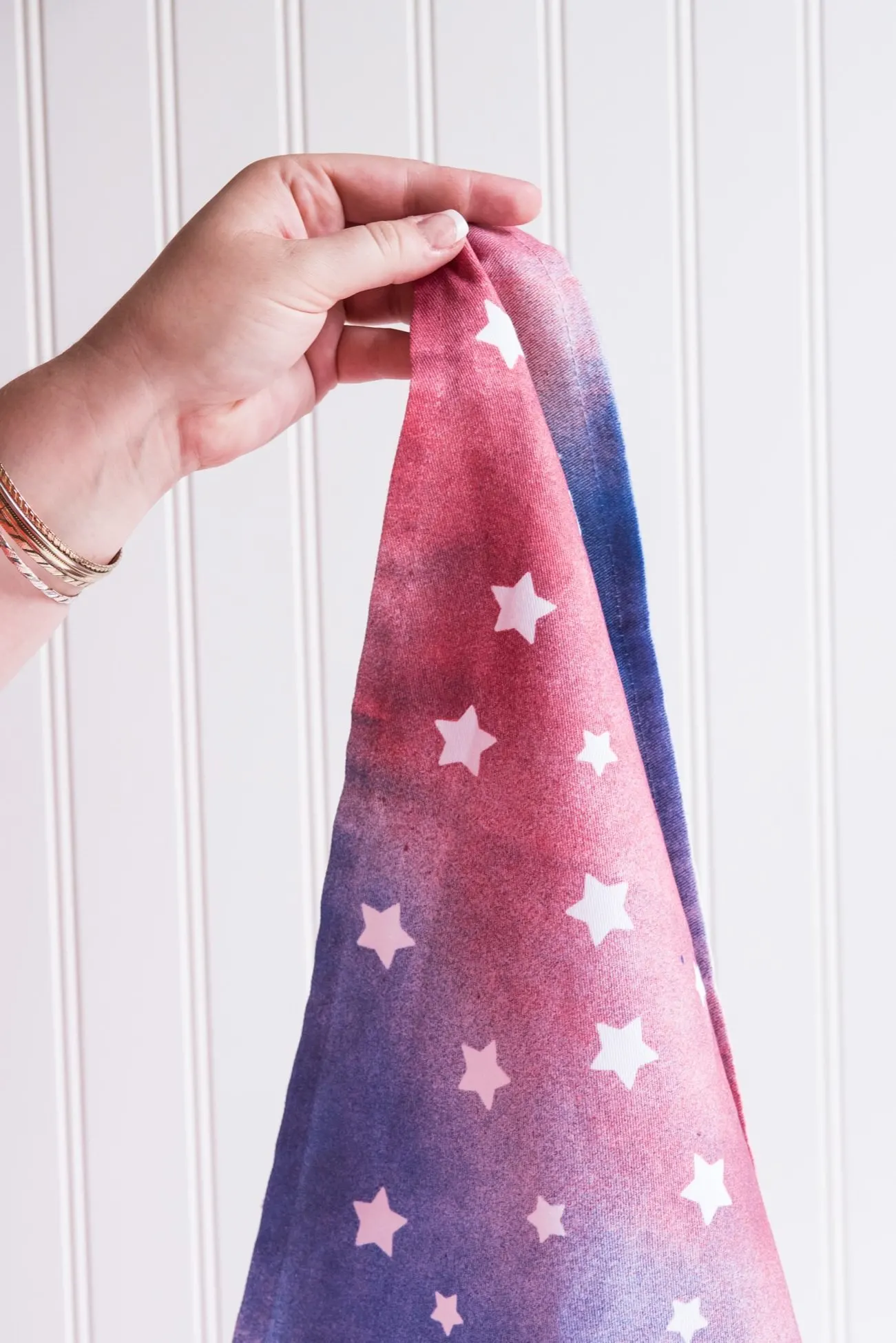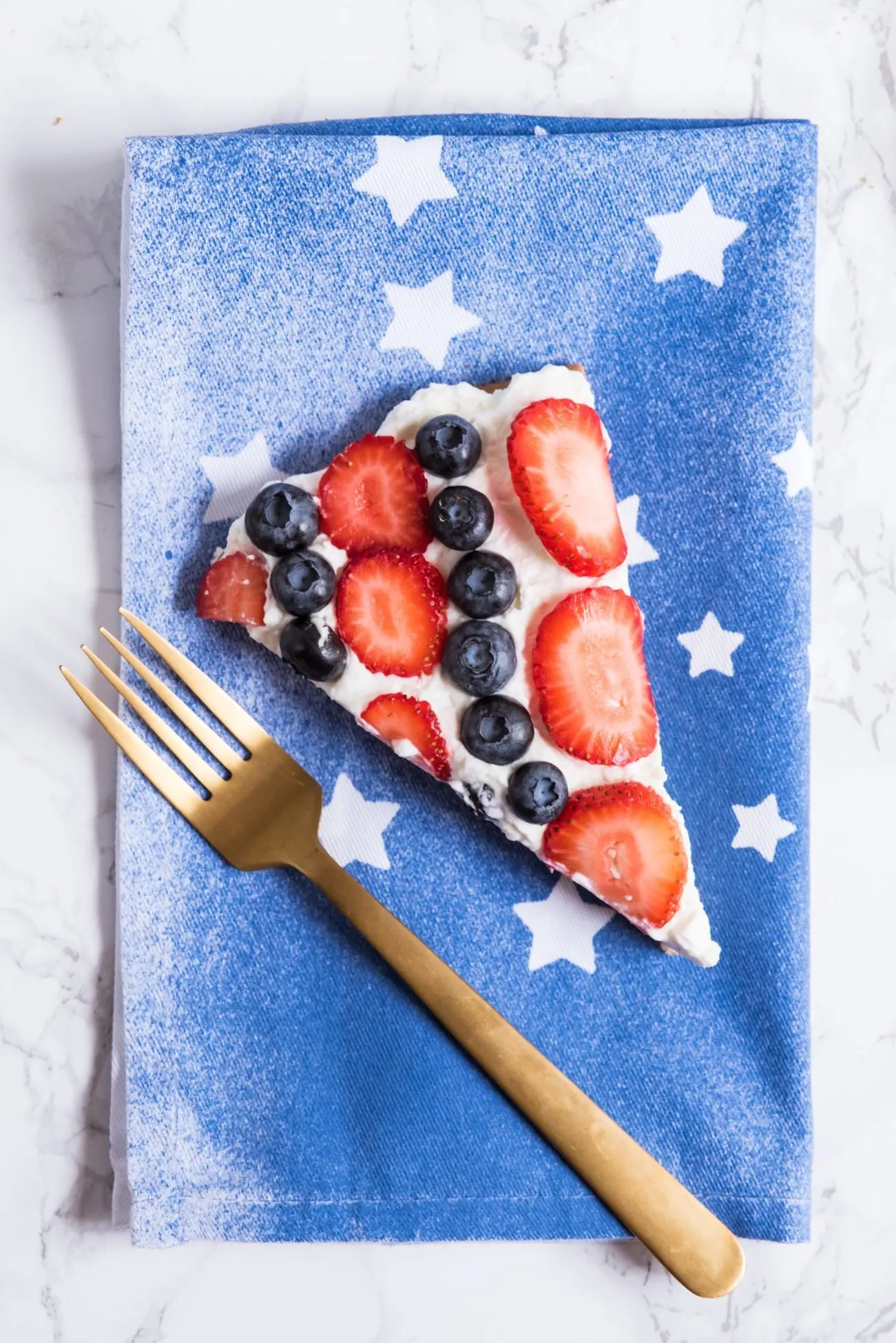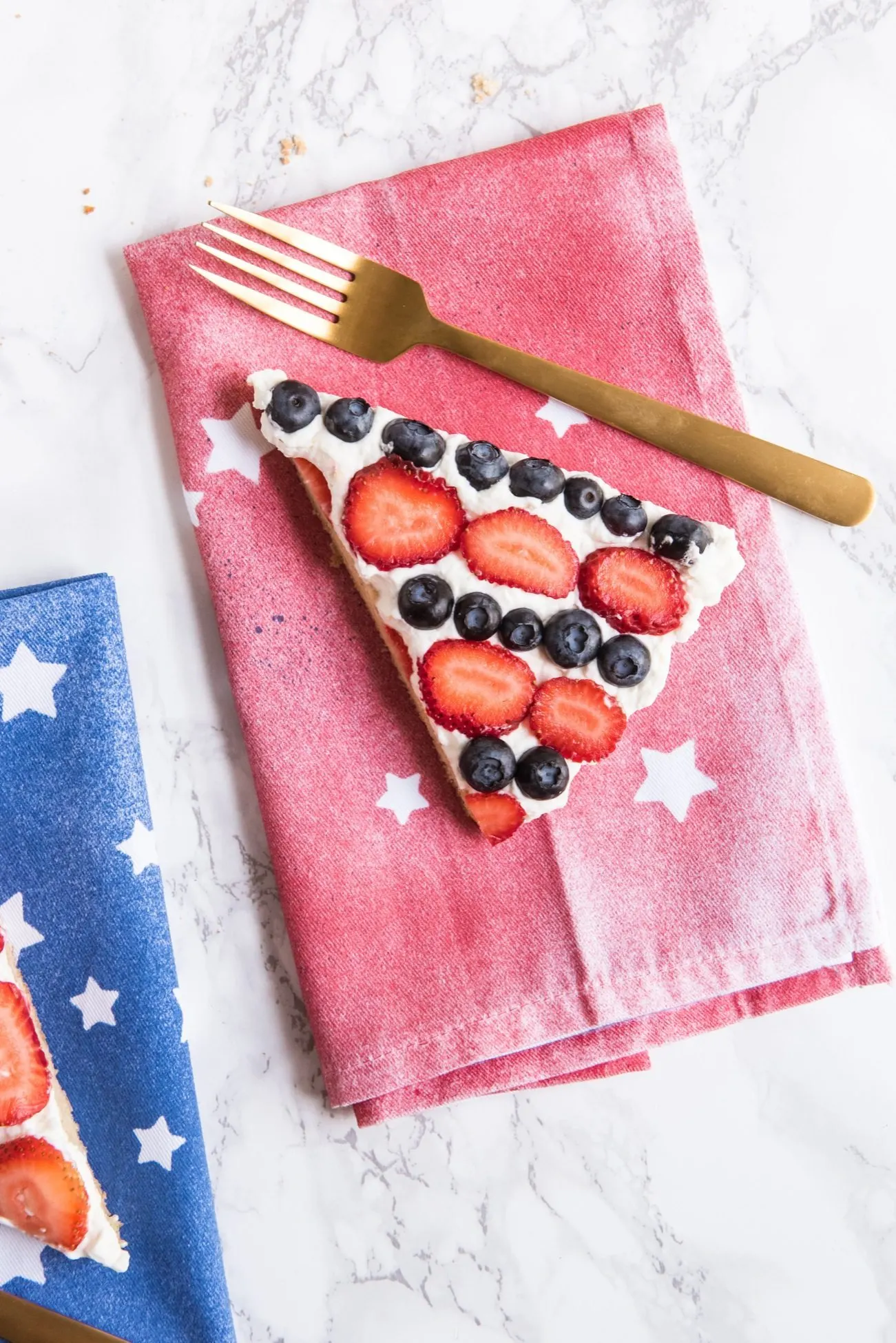 p.s. Wondering about that fruit pizza? You can snag the recipe right here!
[Art direction + styling by Cyd Converse | Photos by Alice G. Patterson.]