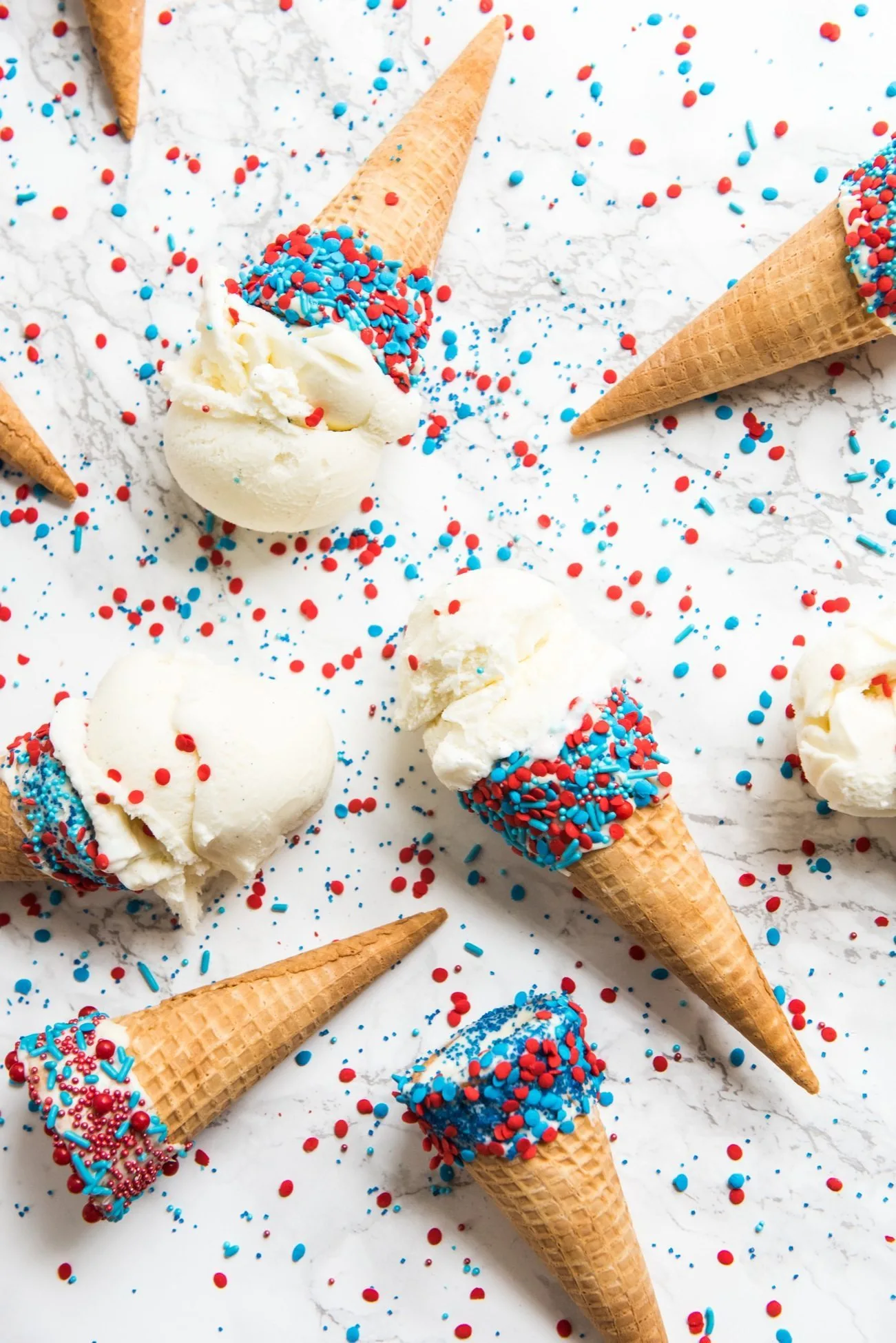 After Christmas, my favorite holiday is easily the 4th of July. There's just nothing more festive to me than fireworks and the general summer-inspired glee that comes along with celebrating the 4th. Even now as an adult, the grand finale of any fireworks display makes me clap with excitement, because basically I am a five year old kid on the inside. This year I'm excited about hanging red, white and blue bunting along our front porch for the first time, and I'm also excited about these ice cream cones. Nothing is quite as American as red, white and blue sprinkle dipped 4th of July ice cream cones, am I right? These are such a fun way to serve up even just a simple scoop or two of vanilla ice cream, and you can prep the cones the day before. All you need are sugar cones, white chocolate and all the cool sprinkles you can find. Stay tuned for more fun 4th of July ideas! It's about to get mighty patriotic about these parts.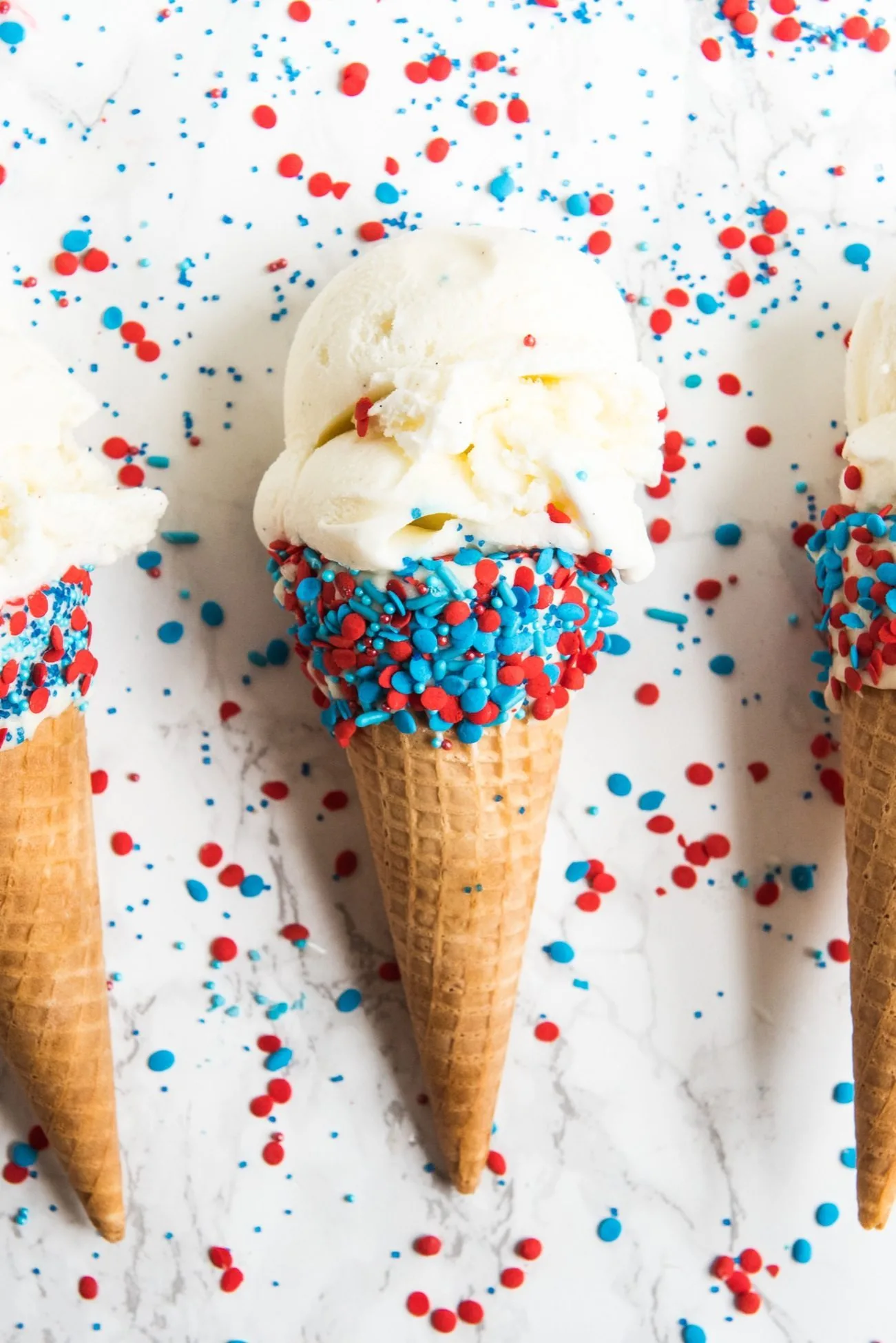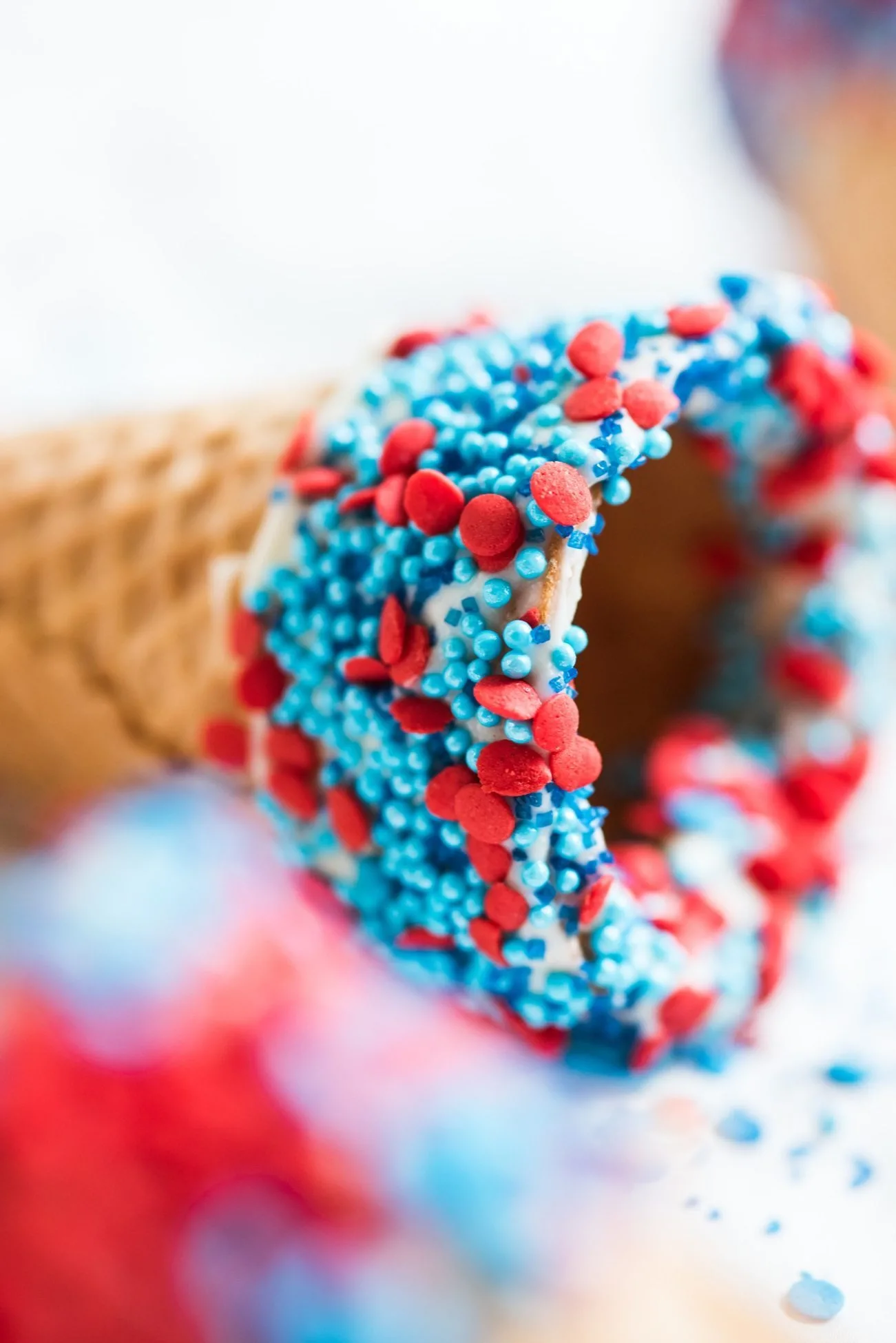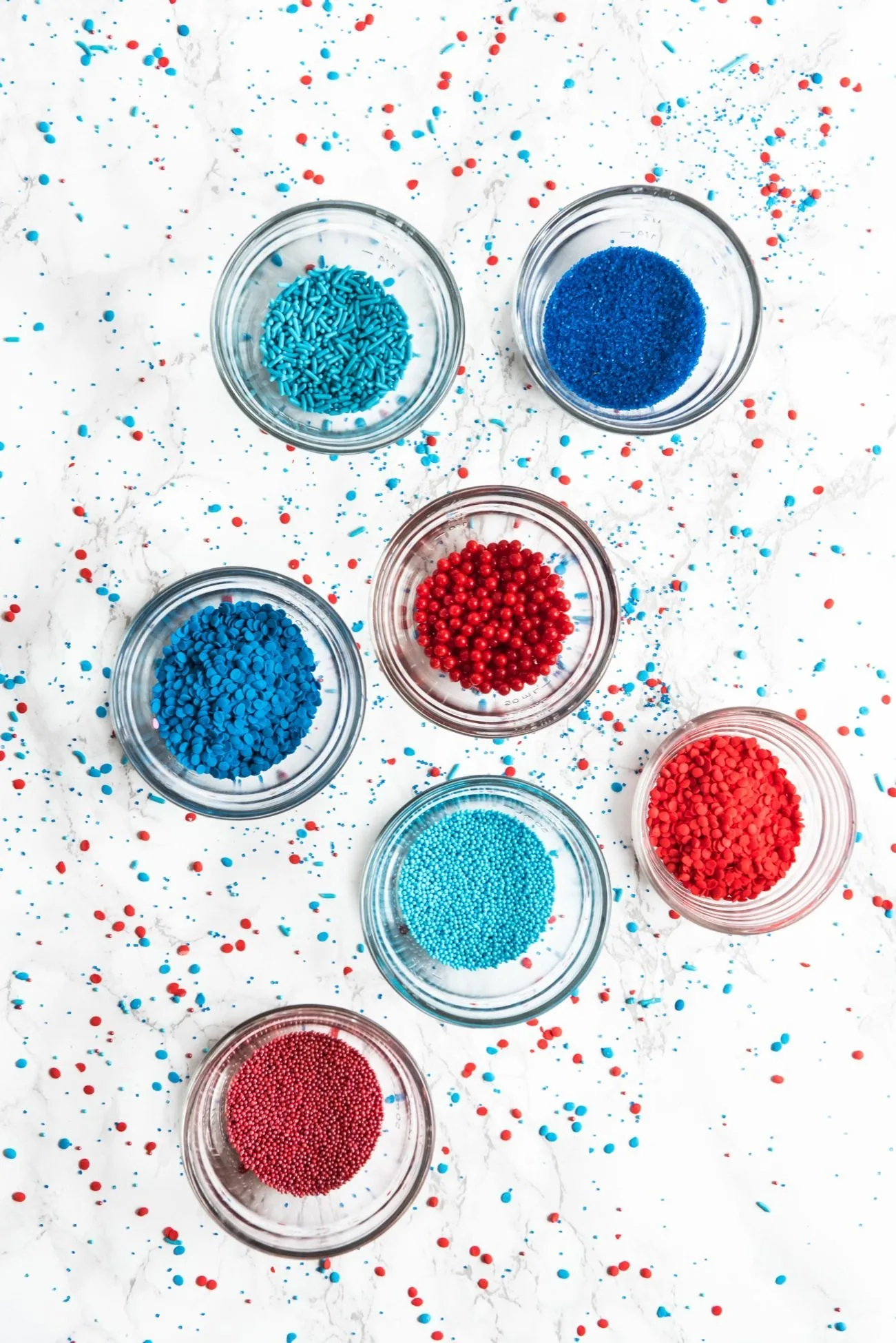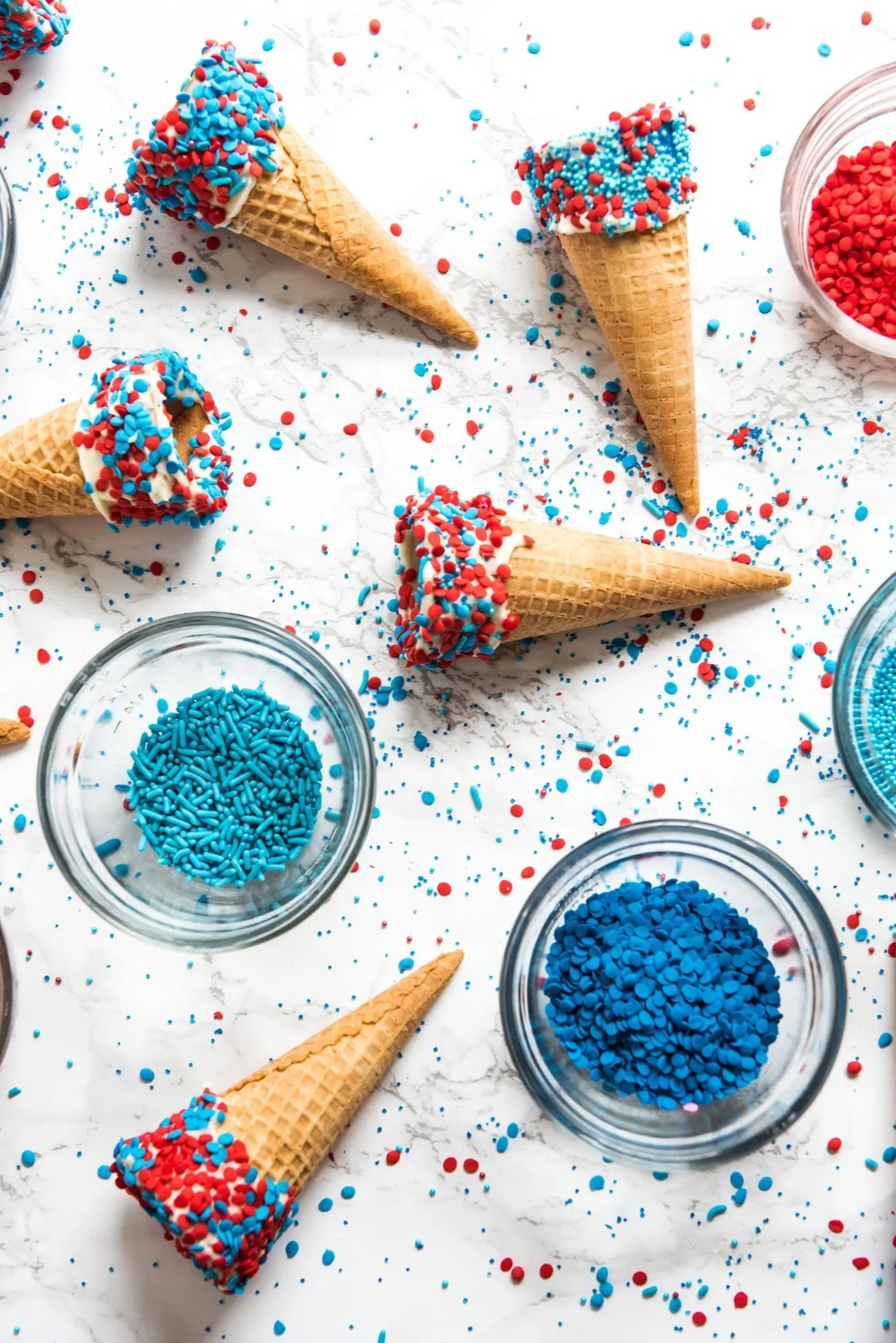 Sprinkled Dipped Ice Cream Cones
Ingredients
Sugar cones
Assorted sprinkles
White chocolate morsels
Instructions
Over a double boiler, melt the white chocolate morsels, stirring occasionally until smooth.
Dip each sugar cone into the melted chocolate, then use a knife or spatula to spread melted chocolate around the opening, going about 1" down the cone.
Hold the cone over a bowl and pour sprinkles over top, pressing occasionally to push the sprinkles into the chocolate and hold them in place.
Place the cones on a piece of wax or parchment paper to harden and cool.
Once hardened, fill with scoops of ice cream and enjoy!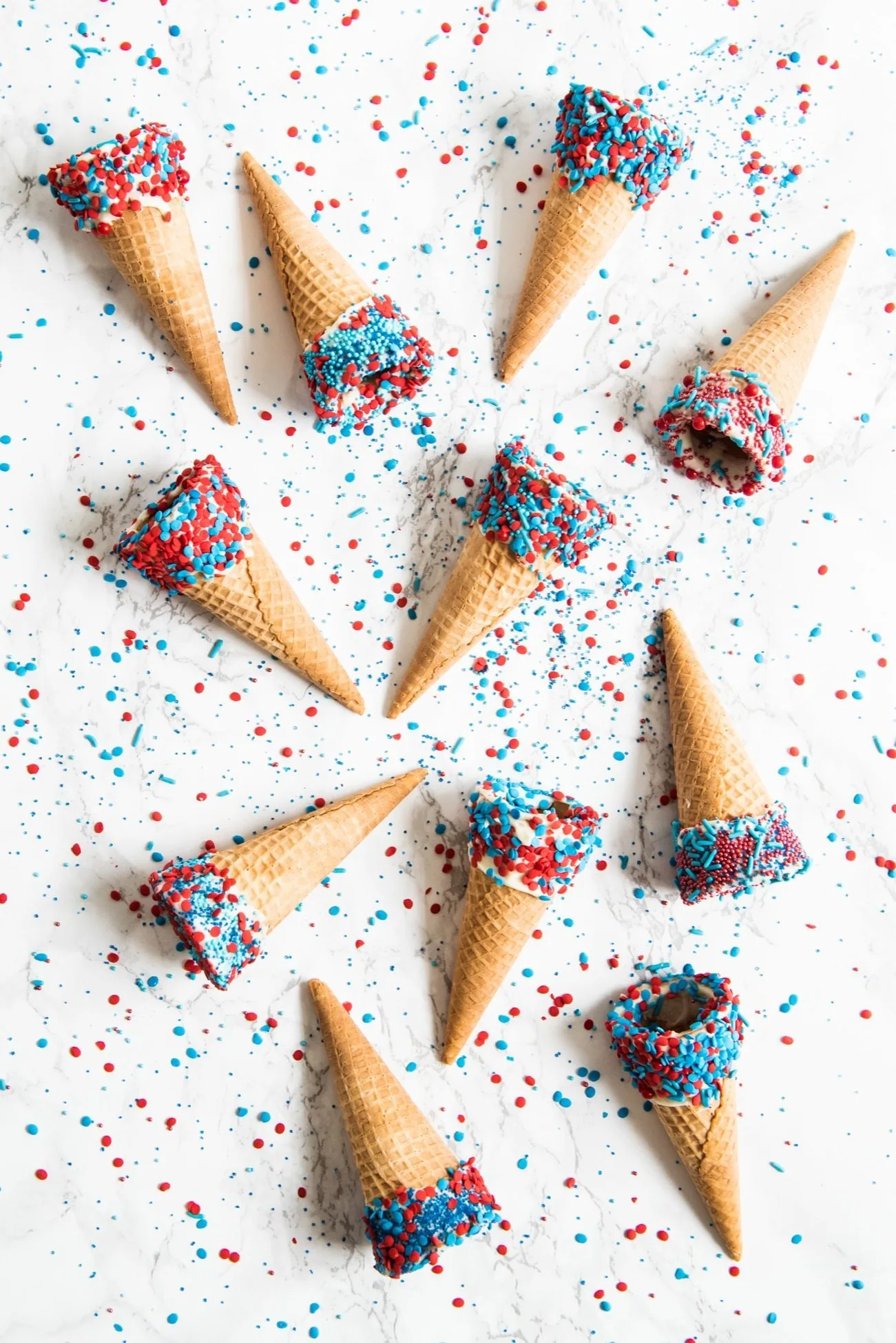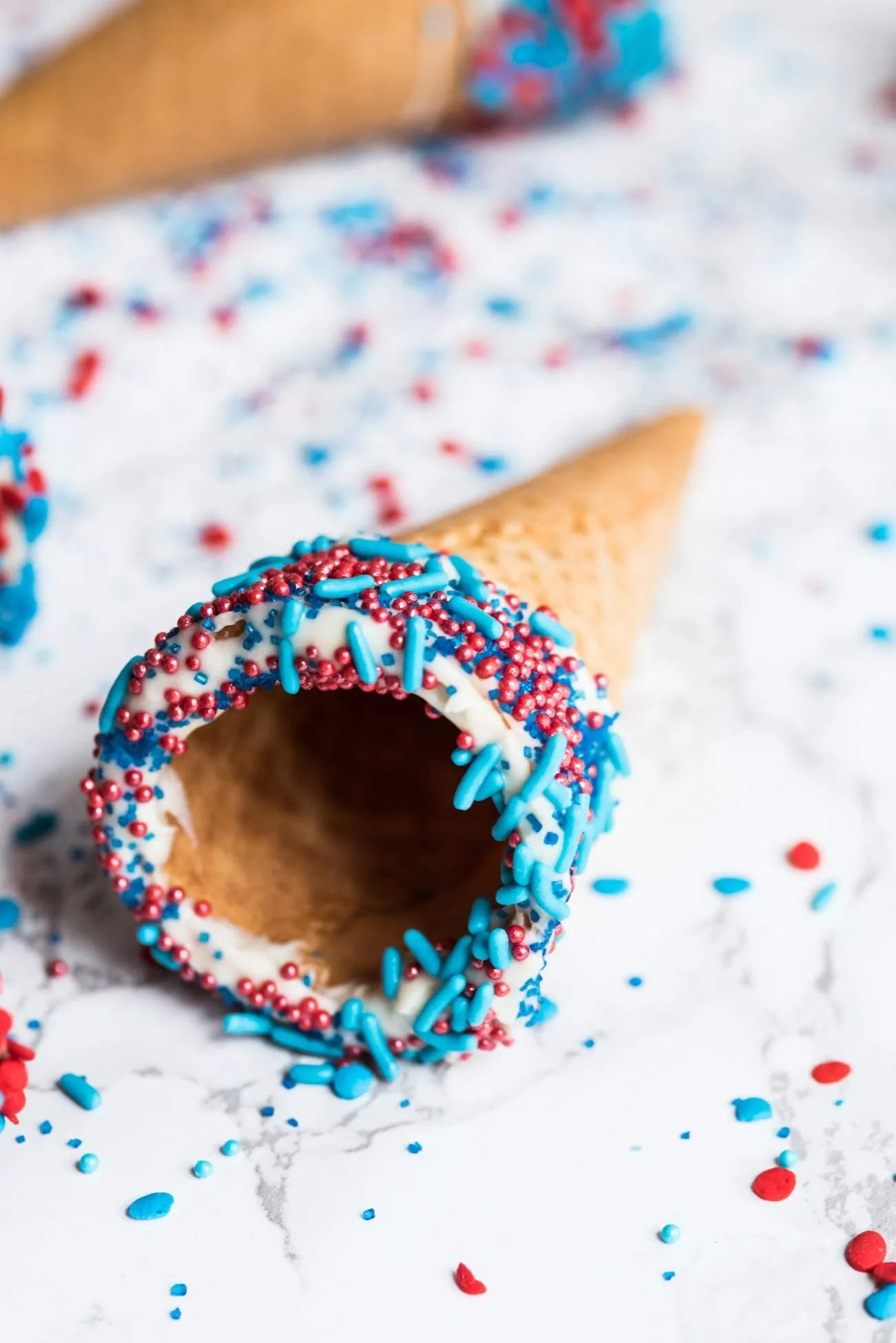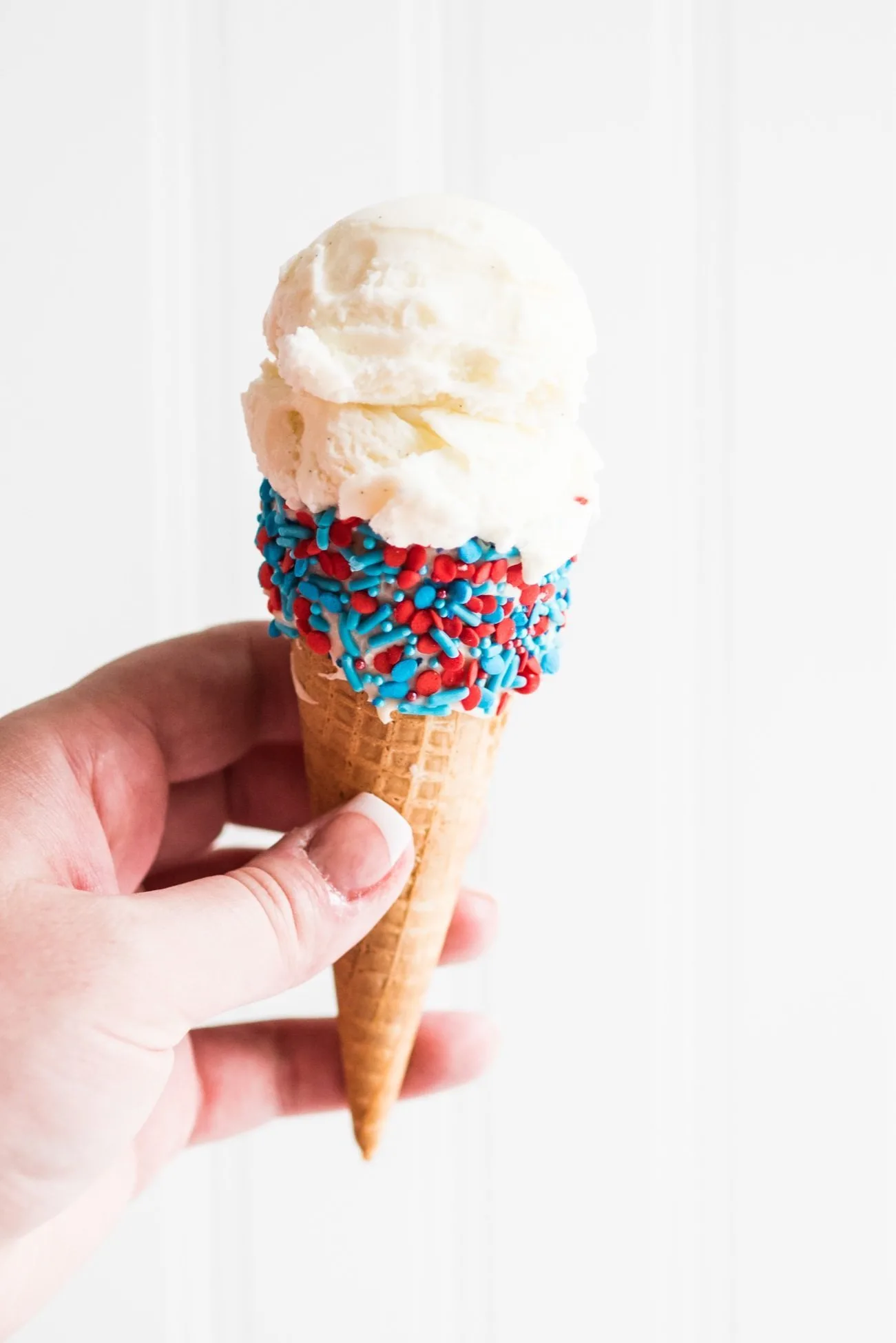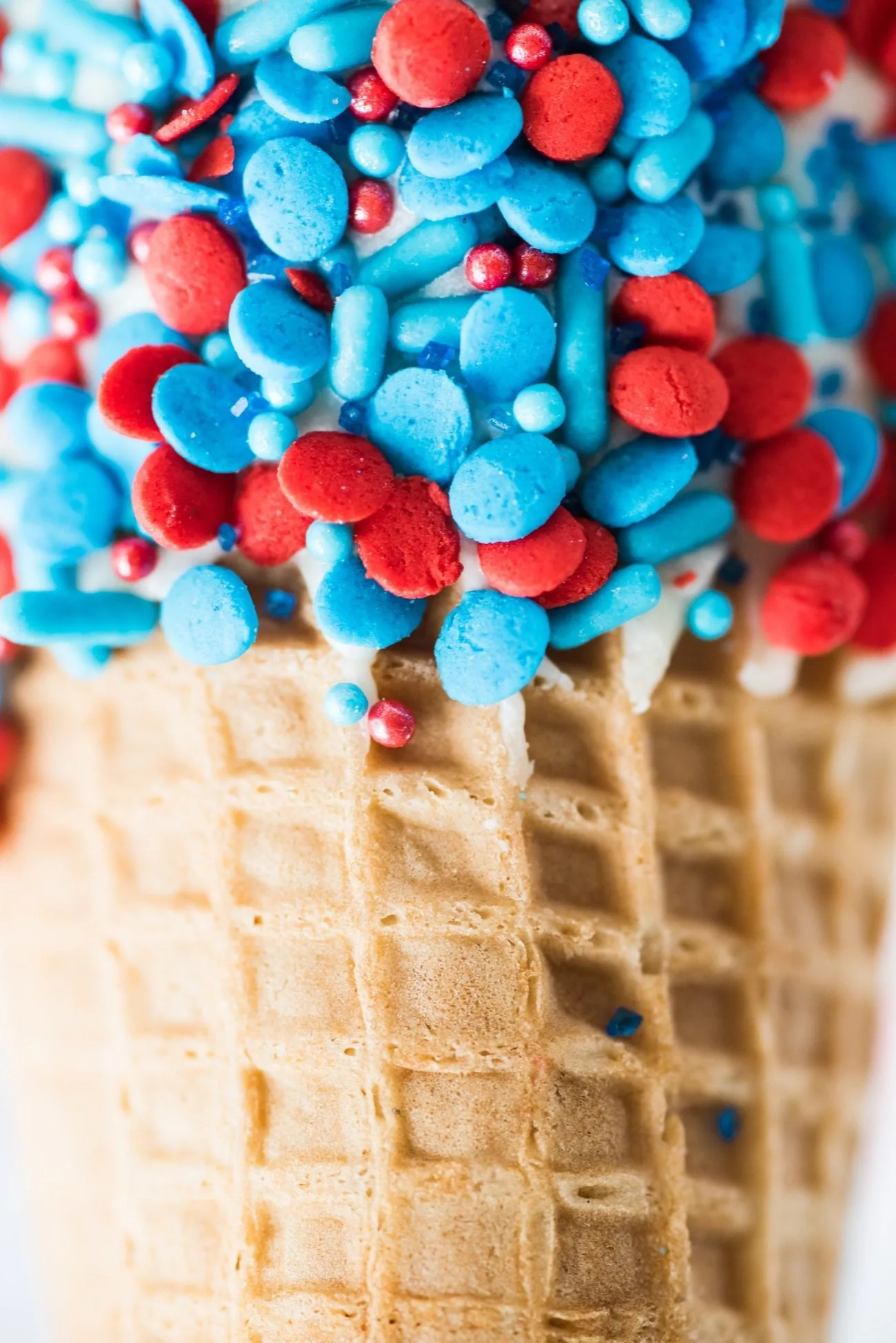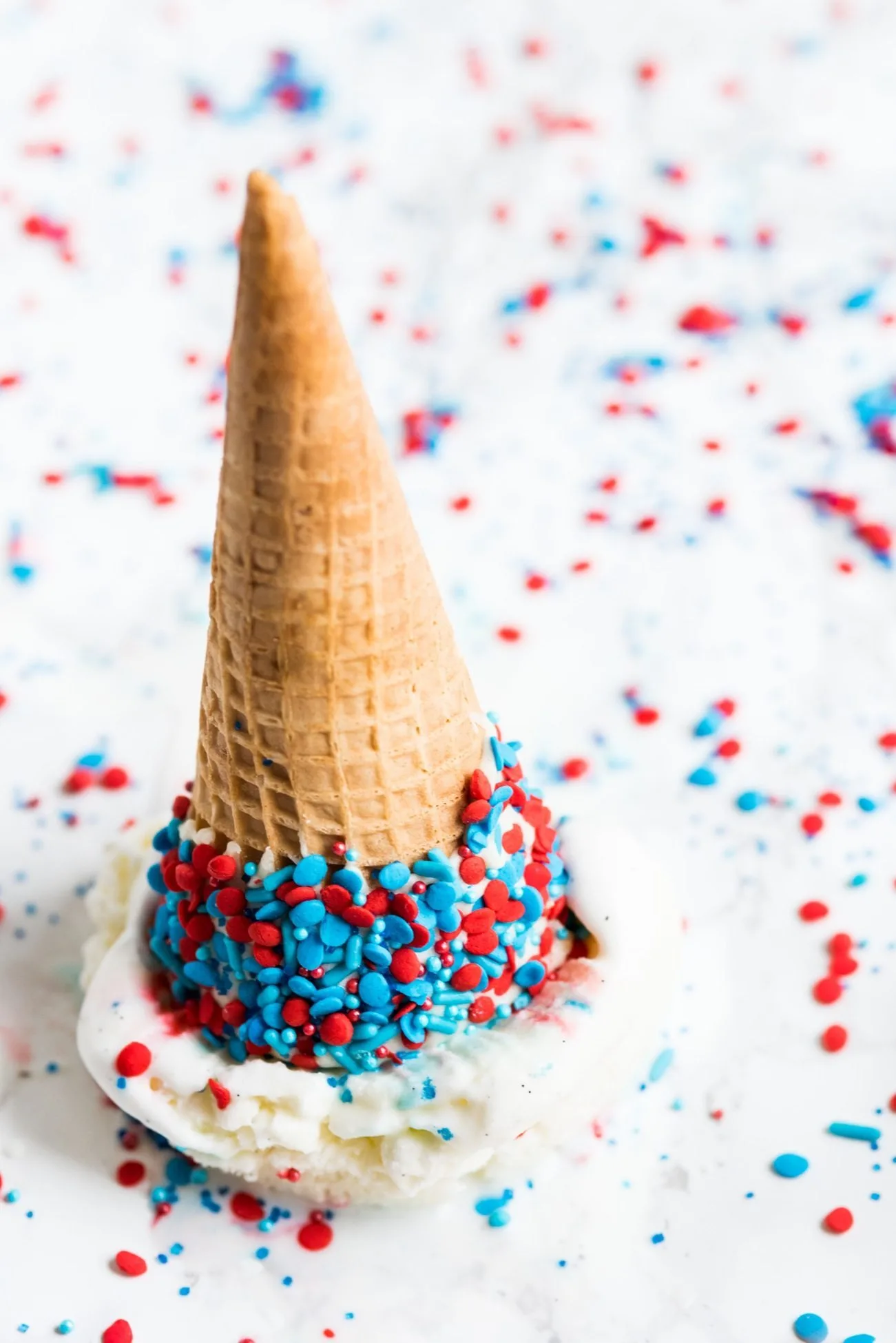 [Concept, styling + art direction by Cyd Converse | Photos by Alice G. Patterson.]