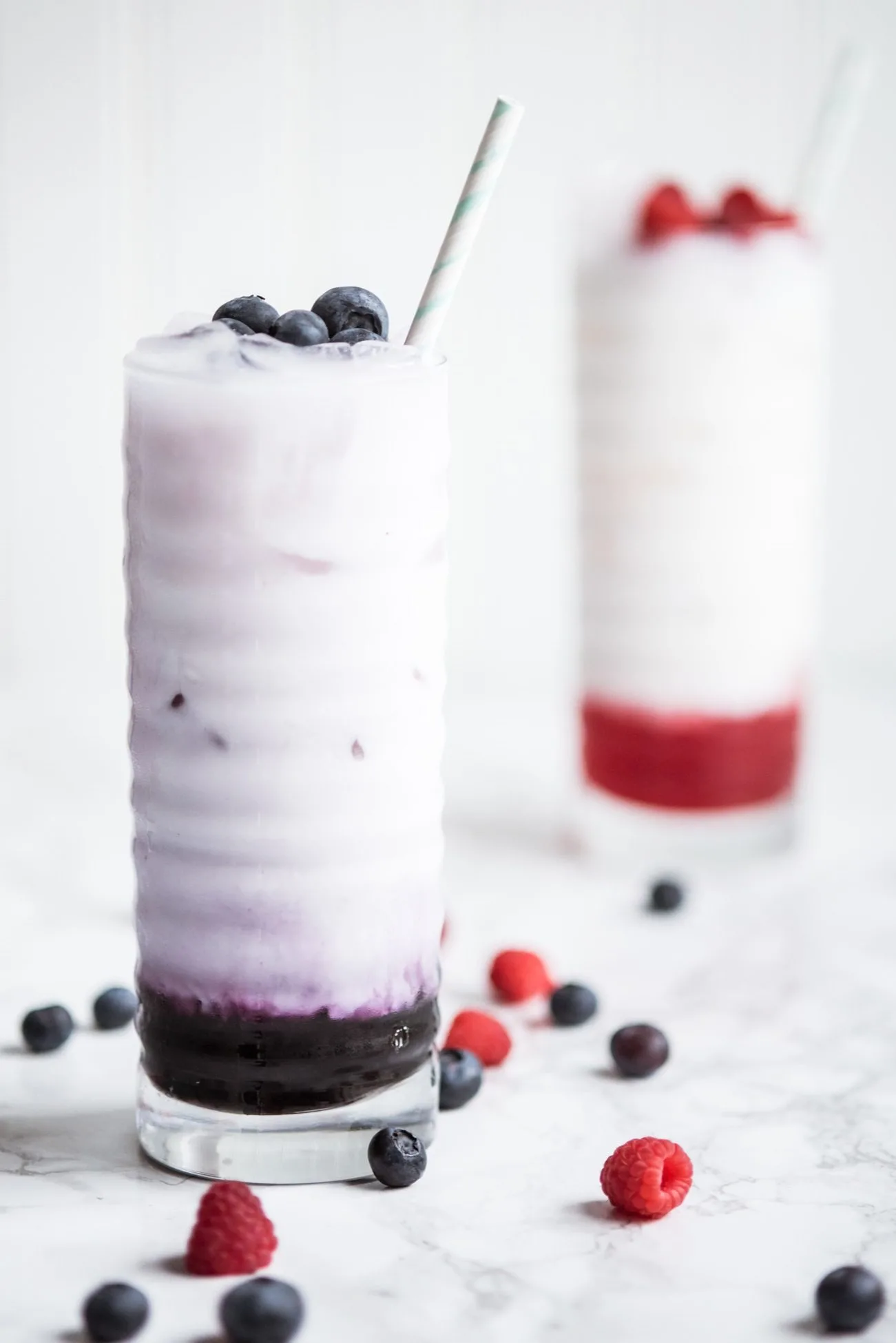 When I was in high school there was a little coffee shop in town where many of the kids in my class would gather in the evenings on the weekends. At the time I wasn't much of a coffee aficionado, but they made the most delicious Italian sodas so those quickly became my regular. Now, every time I have one I am transported back to my last months and weeks of high school, so the timing seemed perfect to share my homemade version. A handful of our favorite teenagers are all graduating in the next several days and our calendar is about to fill up with graduation parties galore. From there we're zipping right into the lead up into the 4th of July, so naturally I had to make sure my Italian sodas had a little patriotic spirit going on since they'd also make a perfectly festive drink at your Independence Day celebrations, too. They're made with homemade berry syrups and they're insanely delicious.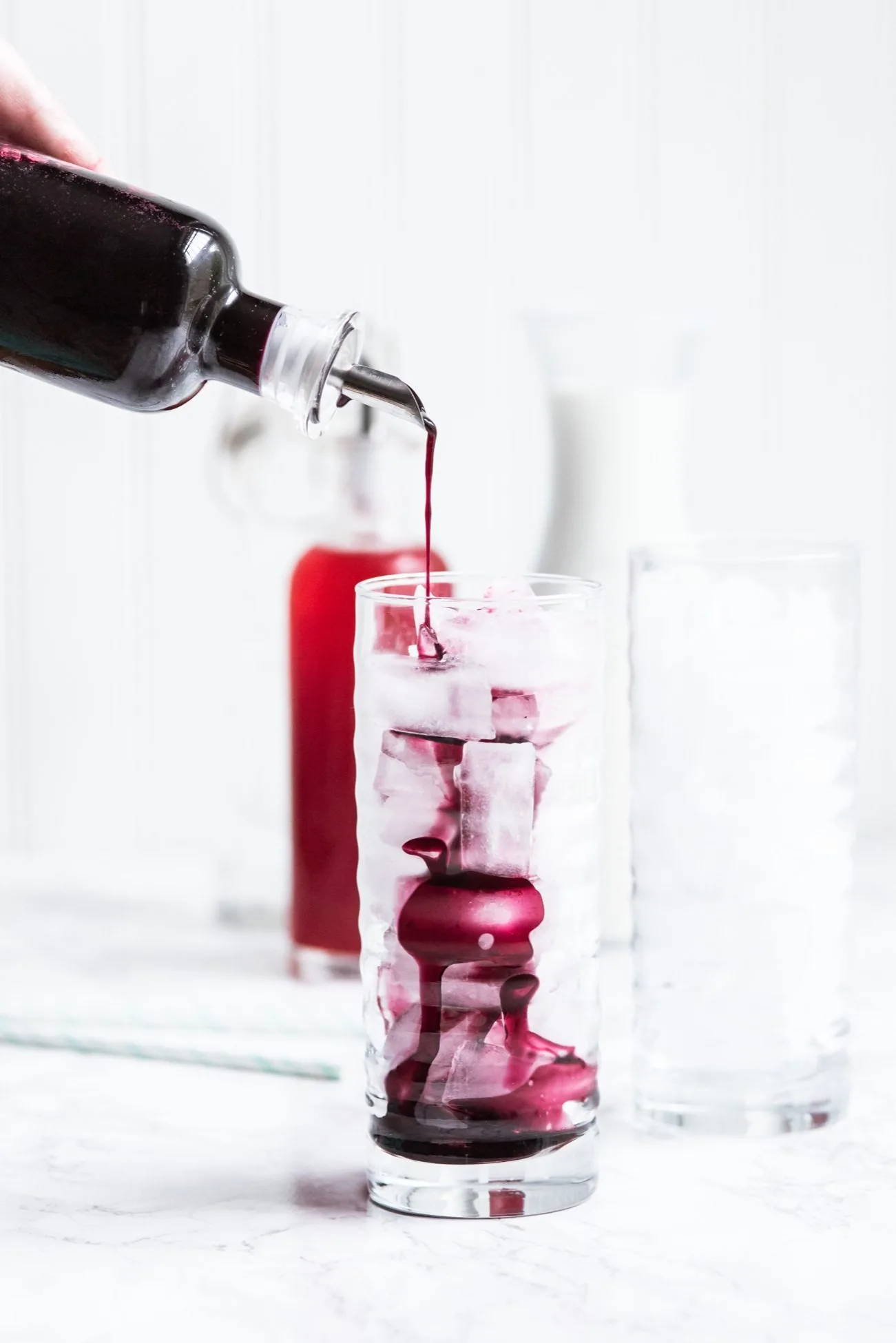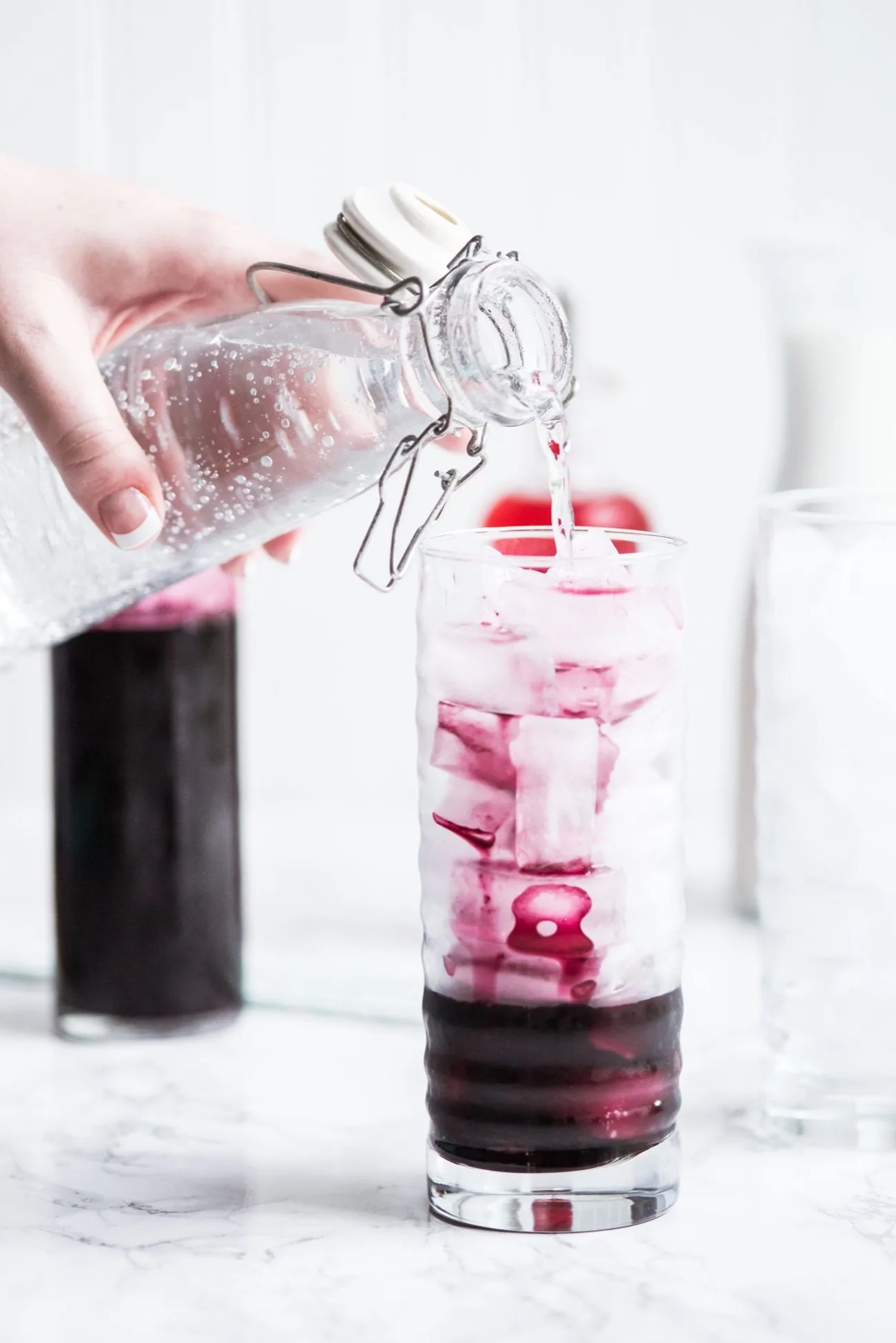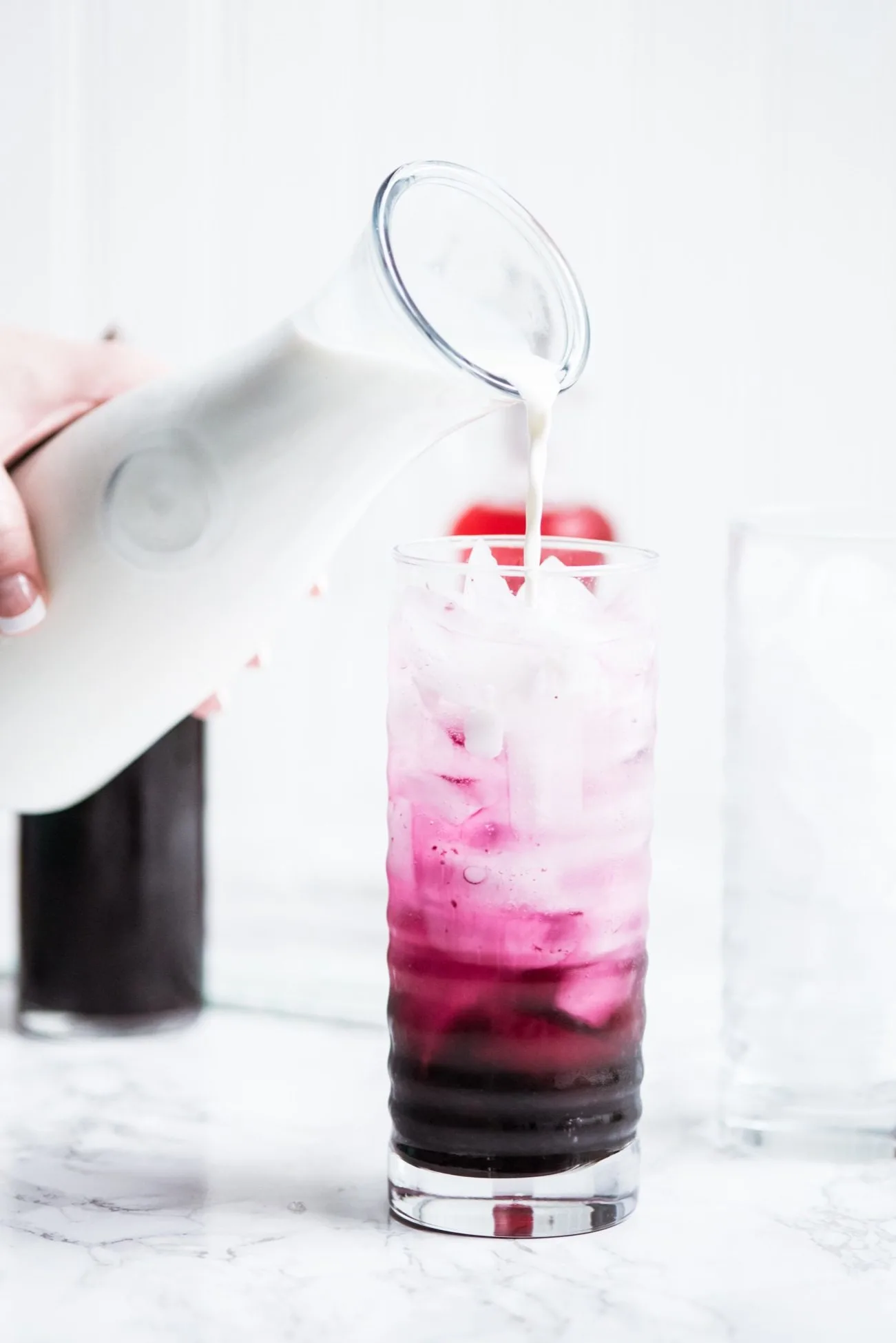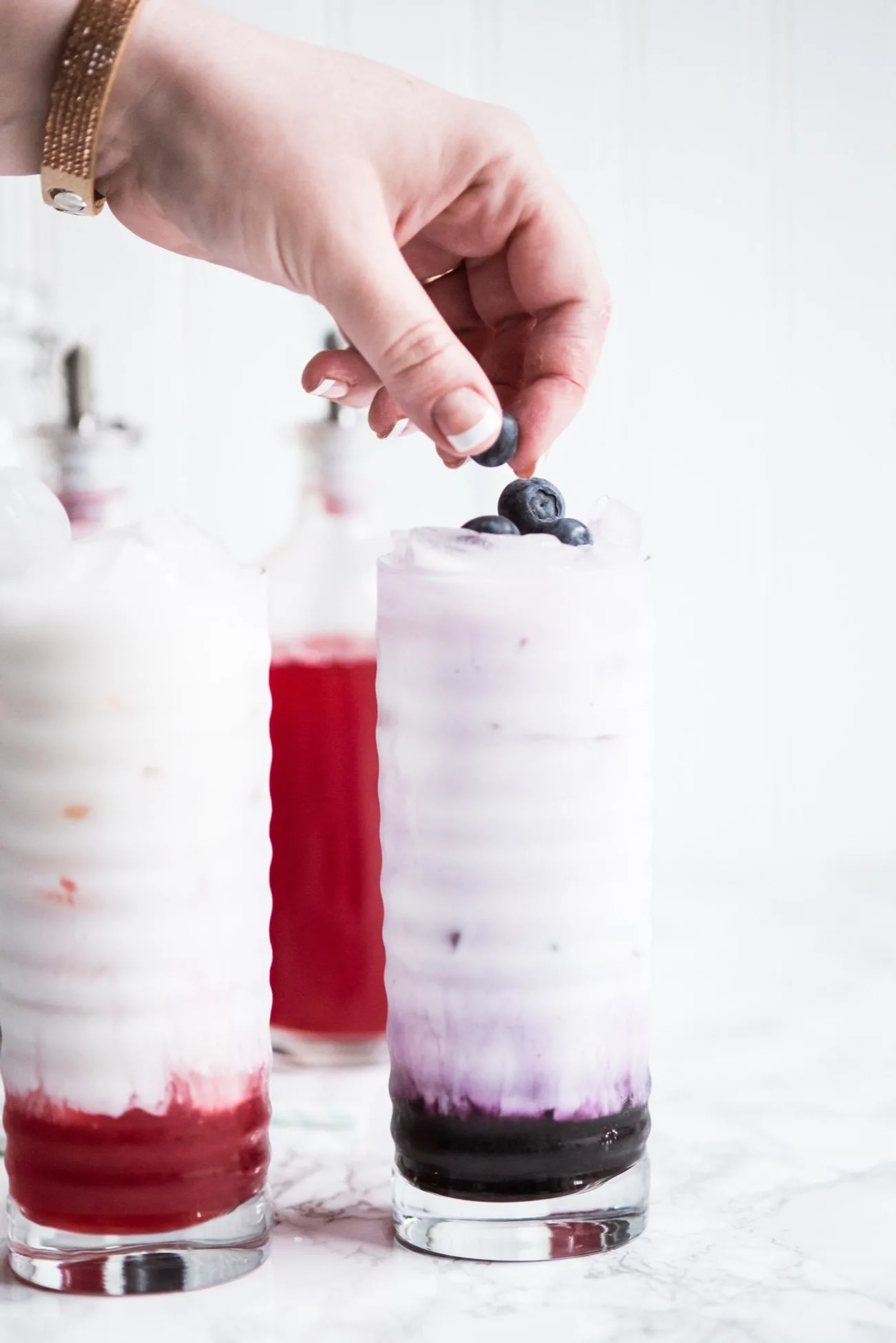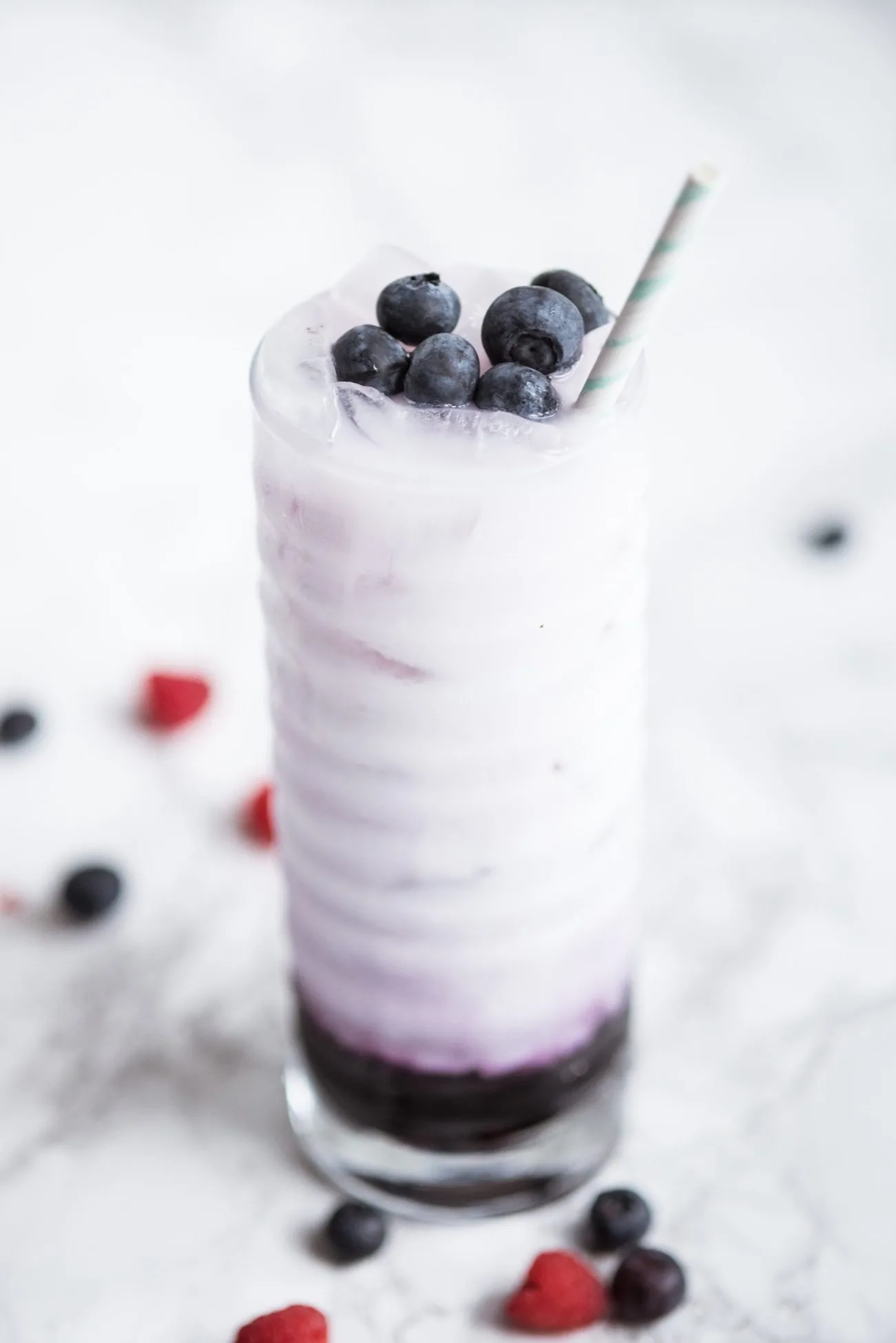 Homemade Italian Sodas
Ingredients
For the Italian Sodas
2 oz berry syrup
4 oz club soda
2 oz half and half or cream
Ice
For the Berry Syrups
1 cup sugar
1 cup water
2 cups fresh berries, washed and destemmed
Instructions
For the Italian Sodas
Fill a glass with ice to the top.
Pour berry syrup over top.
Add club soda.
Top with half and half or cream.
Sip and enjoy!
For the Berry Syrup
Add sugar and water to a saucepan and boil over medium-high heat until sugar is dissolved.
Add berries and continue to boil at a low boil for 12 - 15 minutes being careful not to let it bubble over.
Remove from the heat and strain through a sieve into a bowl or similar.
Use the back of a spatula or wooden spoon to push as much of the juice through the sieve as possible, then toss the remaining mushed up berries.
Allow the syrup to cool completely before using.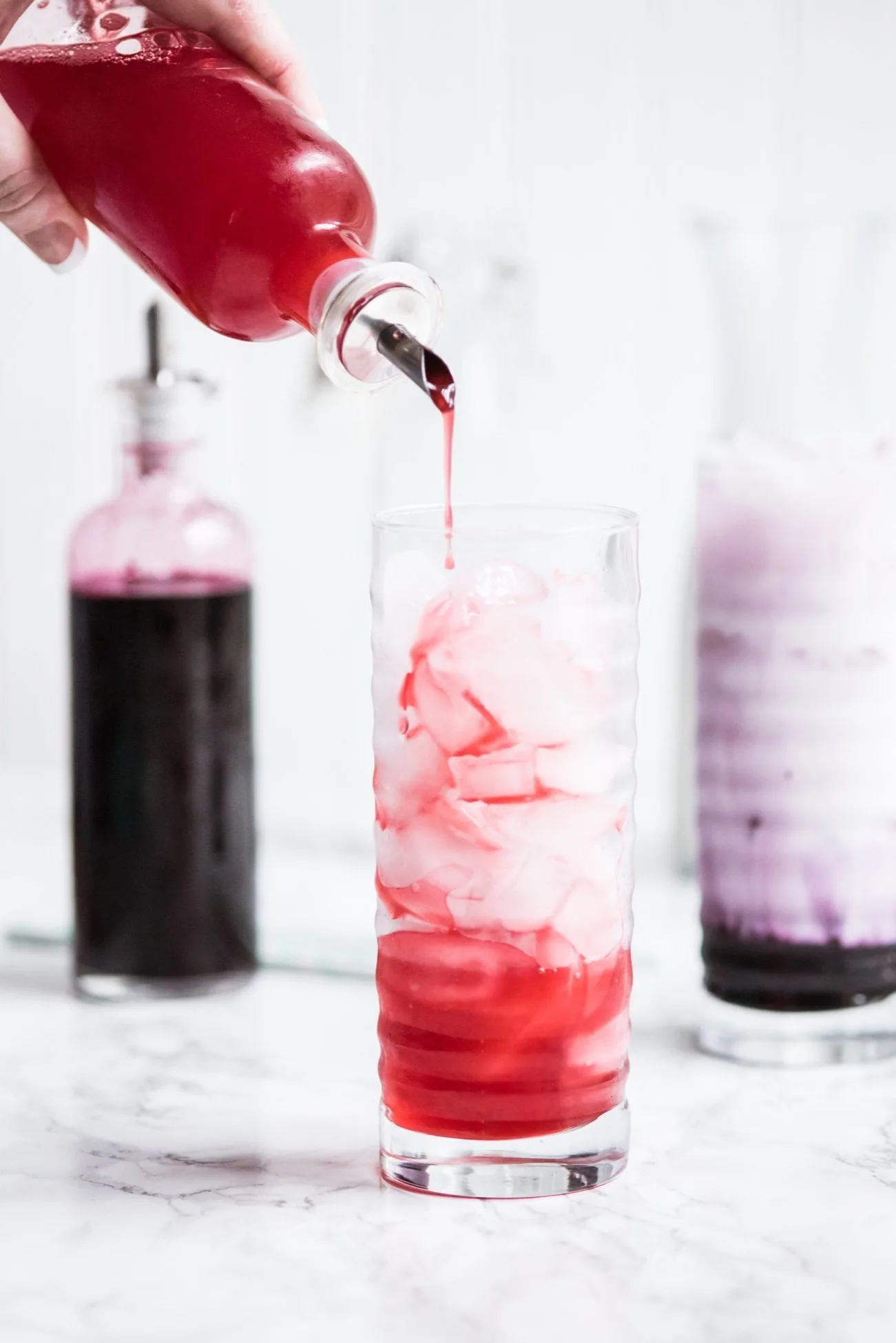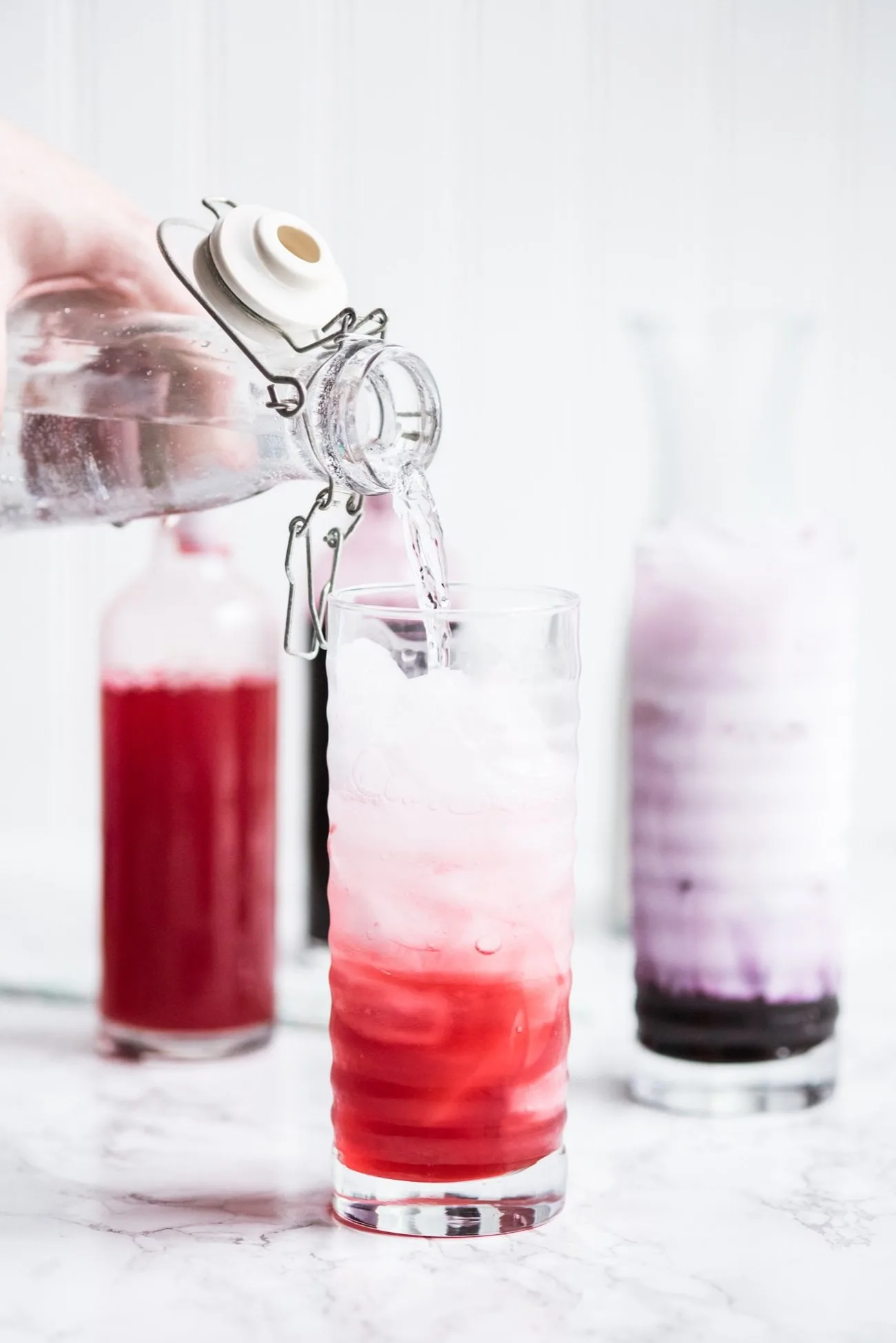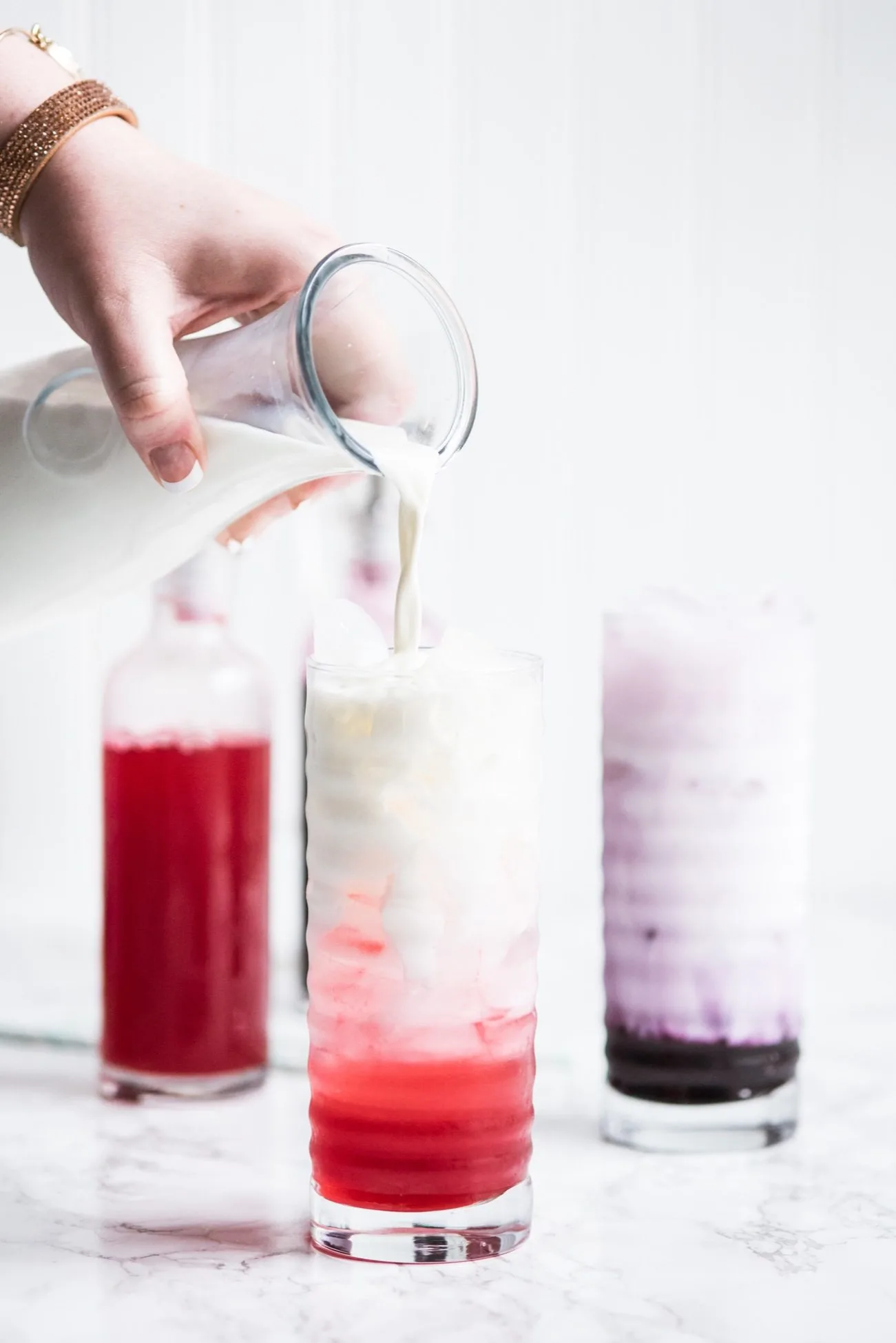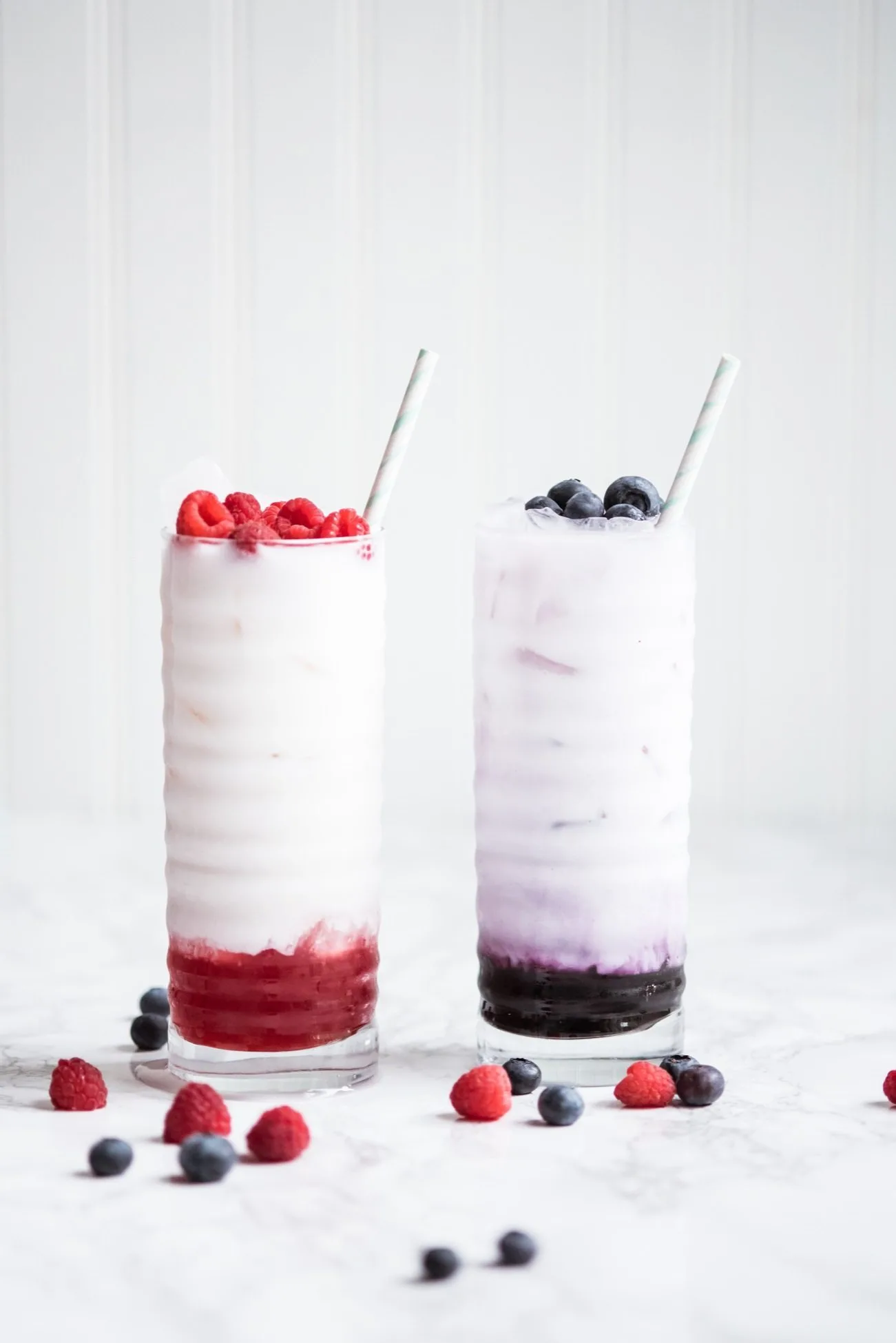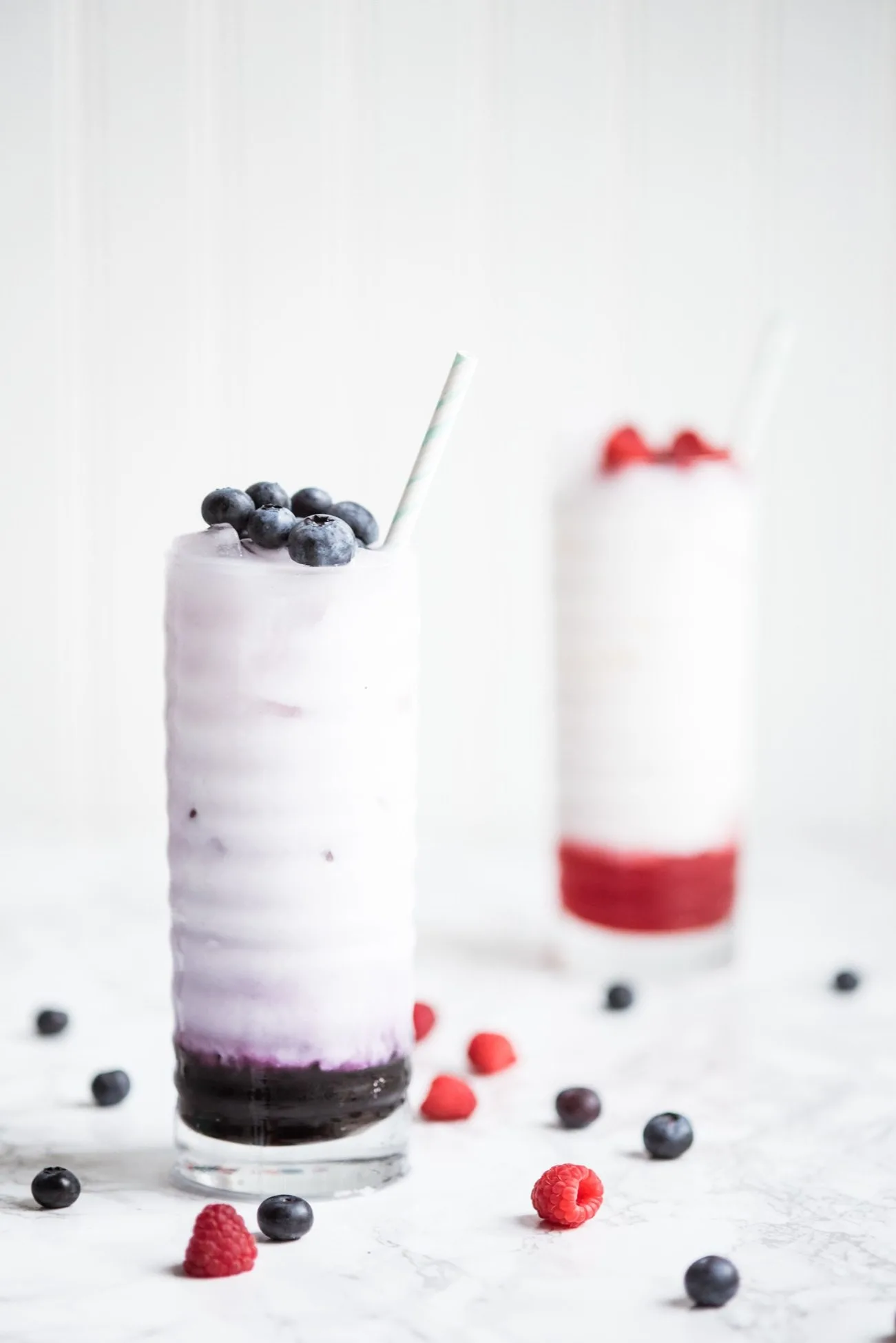 [Recipe + art direction by Cyd Converse | Photos by Alice G. Patterson.]