This post was sponsored by the National Peanut Board.
I received compensation for this post but all opinions and content are mine.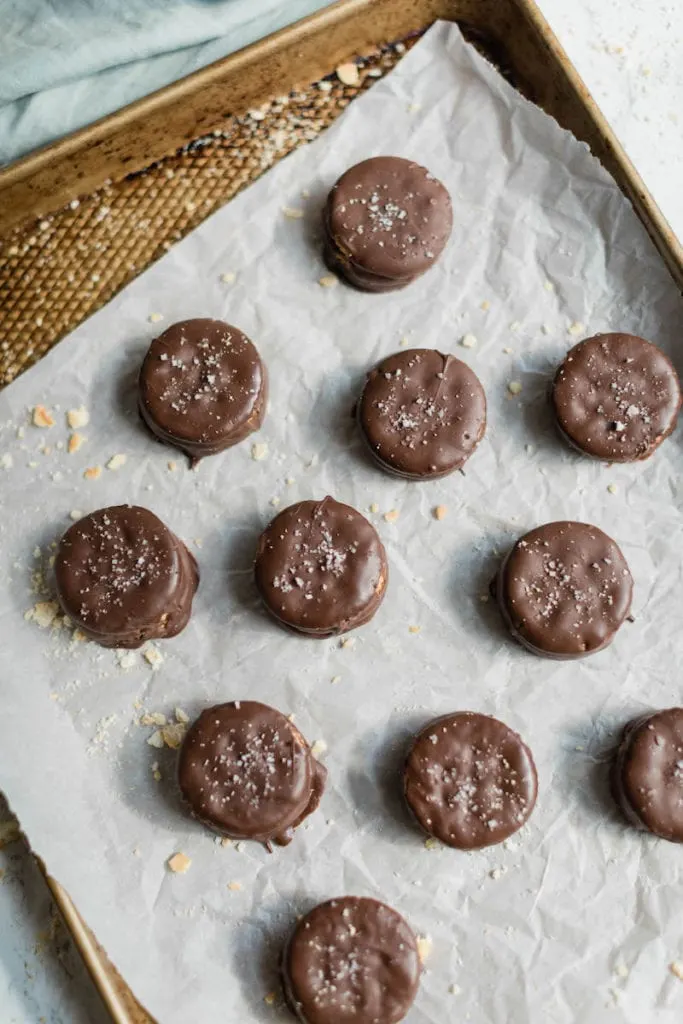 Is anyone else a complete sucker for a peanut butter and chocolate combination? I just can't get enough, which is why I'm particularly fond of these no-bake homemade peanut butter cups! And you know what's crazy? They're made with crackers!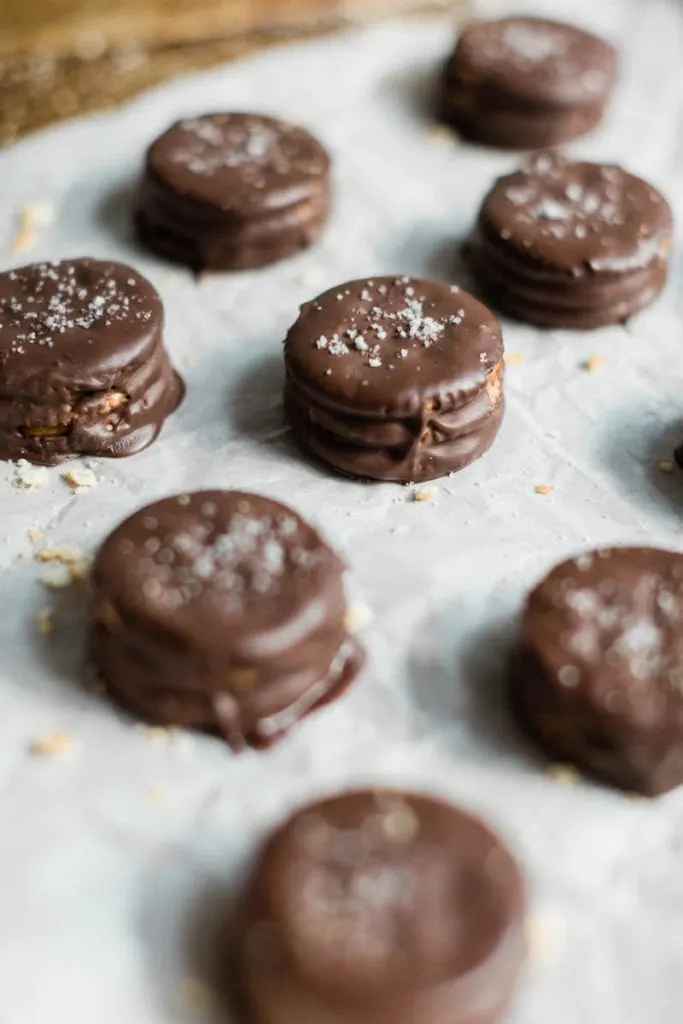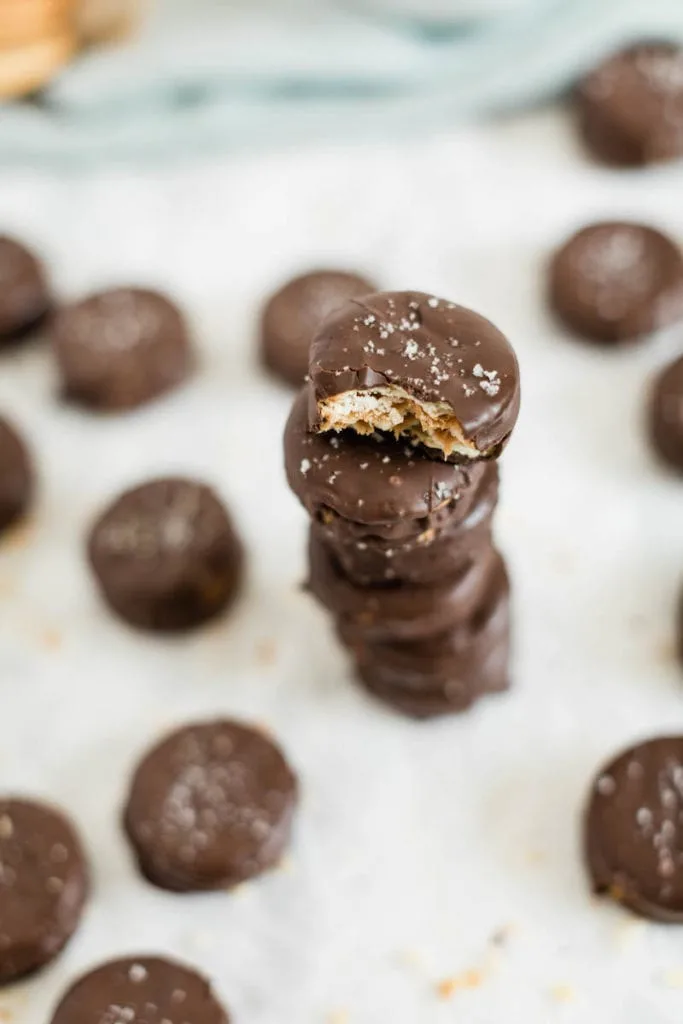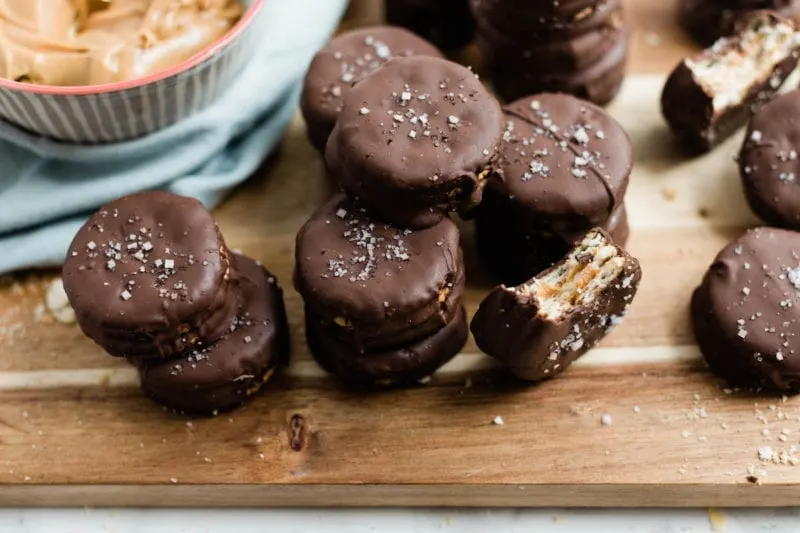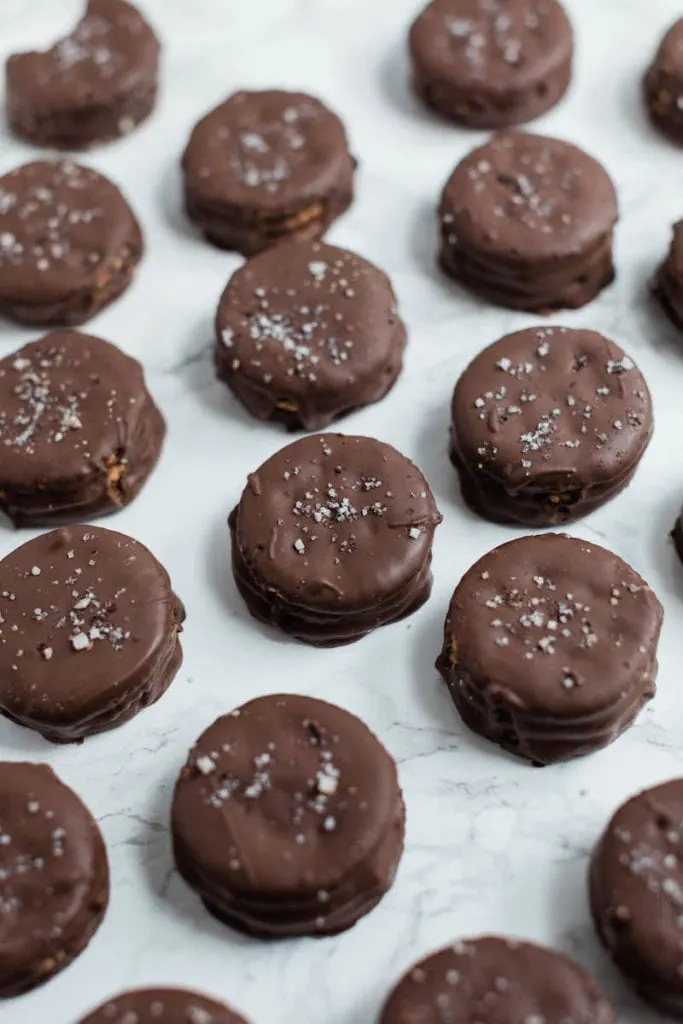 Yup. Crackers! Sandwiched between thick layers of your favorite peanut butter and then dipped in chocolate, these little treats are super decadent with a crispiness that makes them even better than your classic peanut butter cup.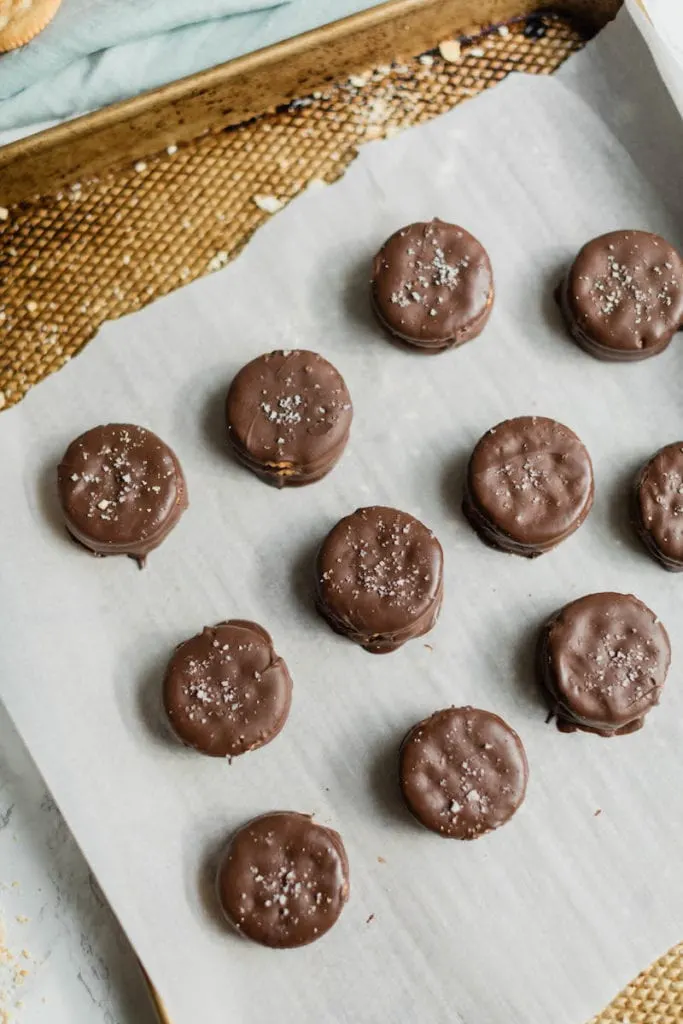 While I'd certainly tag these as dessert, these are kind of an all day snack in my book. Because they're loaded with peanut butter they pack eight powerful grams of protein, two grams of filling fiber and 12 grams of unsaturated fat in each two-tablespoon serving, which is two of these homemade peanut butter cups!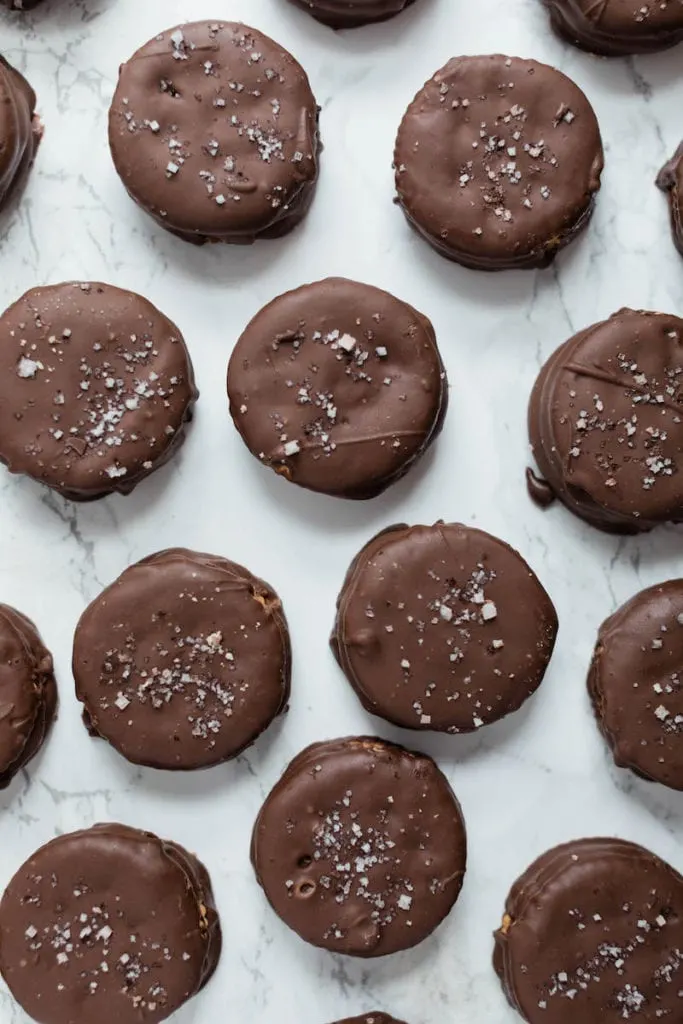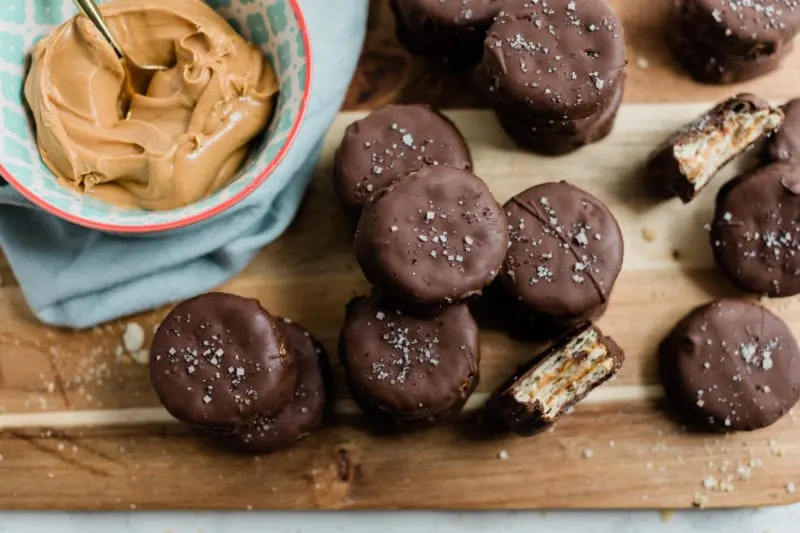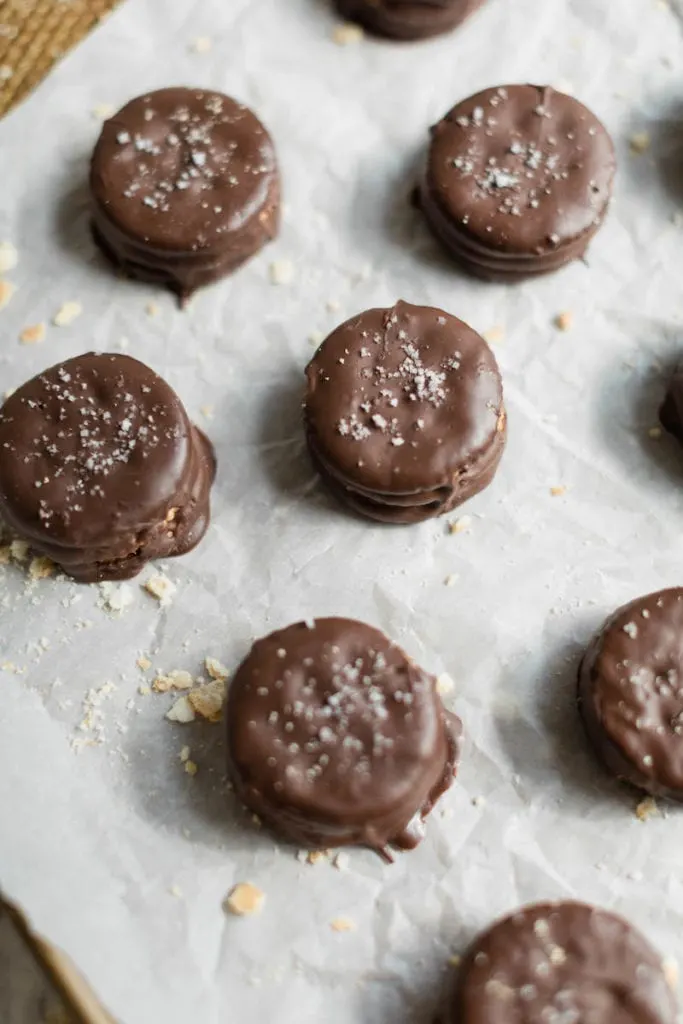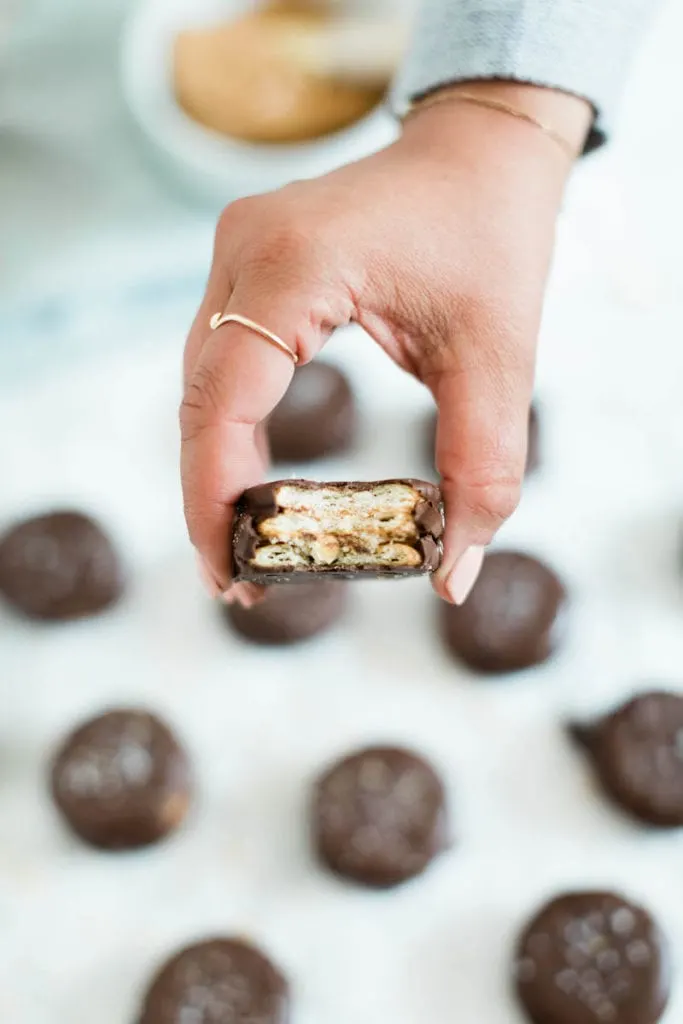 I prefer a good creamy peanut butter for this recipe, but you should use whichever variety is your favorite! Make sure to spread it generously between the layers of crackers so it oozes out the side a bit. Oozy peanut butter goodness is absolutely required! (When in doubt, add more peanut butter to all the things, I say.)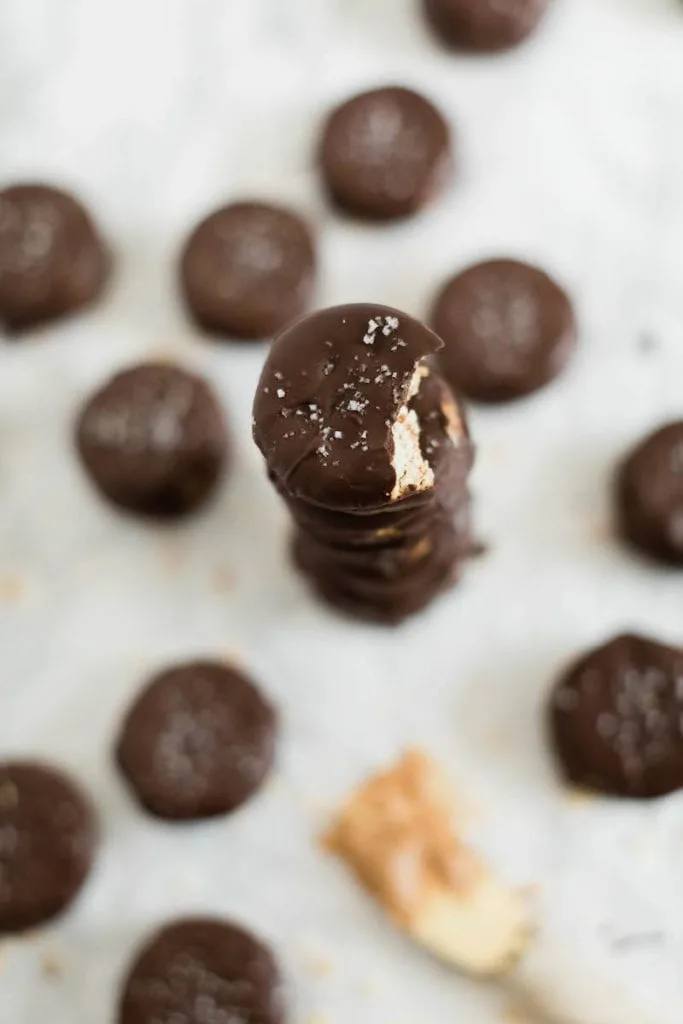 There's something so nostalgic about this recipe. (I think it's the peanut butter and crackers combination!) And they're really so simple to make. Everyone loves a great no-bake dessert recipe!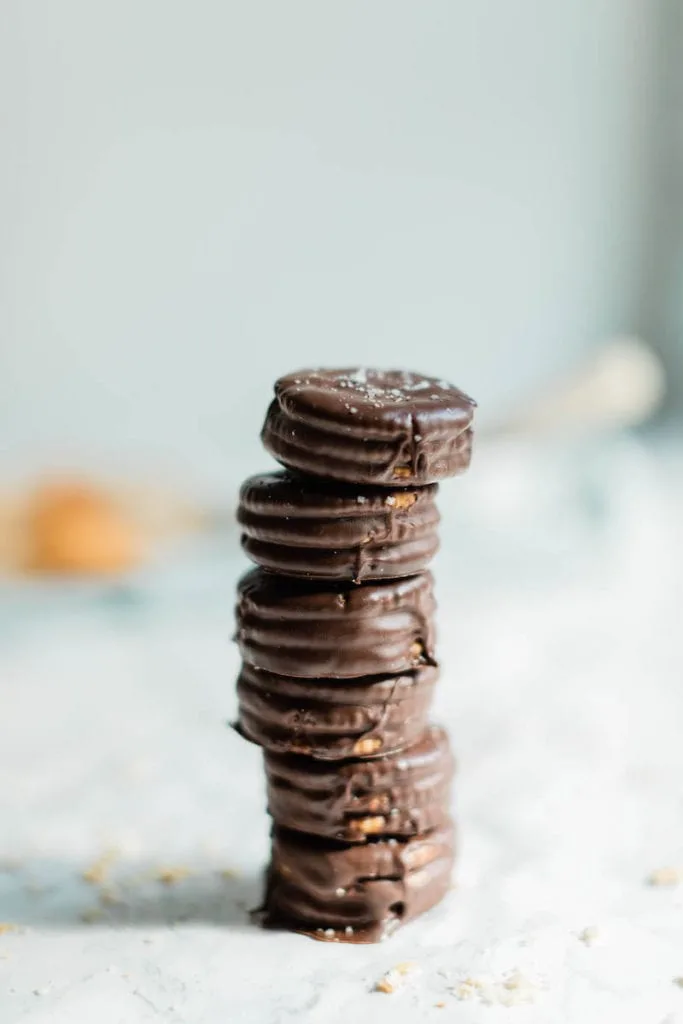 I used dark chocolate for dipping and pinched a sprinkle of coarse ground sea salt over each. I love that sweet and salty combo from the peanut butter, crackers, chocolate and sea salt on top. Yum!
For more peanut butter recipes, head here.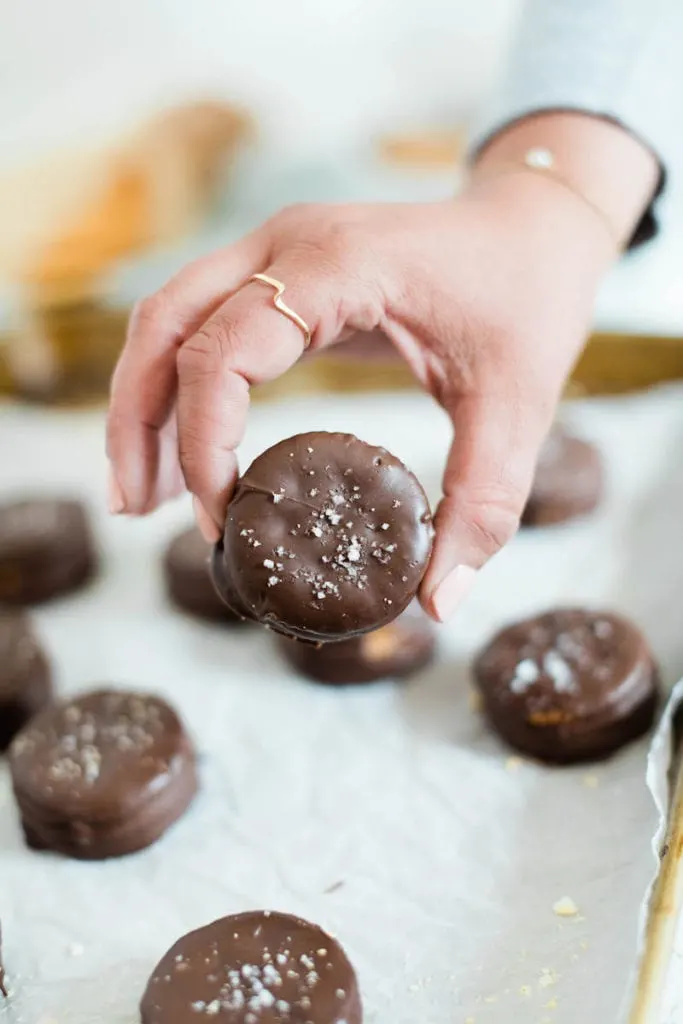 How to Make Homemade Peanut Butter Cups: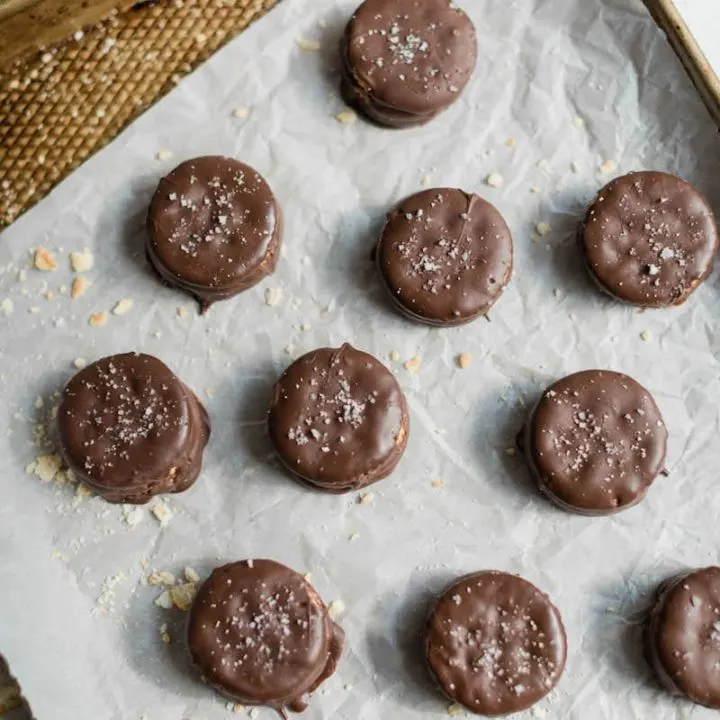 No-Bake Homemade Peanut Butter Cups
Additional Time:
10 minutes
Crispy and delicious, sweet and salty, no-bake homemade peanut butter cups made with crackers and your favorite peanut butter!
Ingredients
3/4 cup creamy peanut butter
30 buttery round crackers
20 oz dark chocolate melting wafers
2 tablespoons coarse sea salt
Instructions
Begin by spreading peanut butter across one cracker, then layering a second cracker on top
Spread more peanut butter on top of the second cracker, then layer a third on top
Repeat this to create 20 peanut butter cracker stacks
Over a double boiler, melt the chocolate melting wafers, stirring constantly until smooth and creamy
Carefully remove the chocolate from the heat
Dunk each cracker stack in the melted chocolate, then move to a baking rack to drain off the excess chocolate
After 5 - 6 minutes, transfer to a baking sheet lined with parchment or wax paper
Sprinkle a pinch of coarse ground sea salt on top
Allow to cool fully to room temperature before serving
Alternately, move to the fridge to chill for 15 minutes
In hot weather, keep stored in the fridge or freezer
[Recipe, styling + photos by Cyd Converse for The Sweetest Occasion.]
This post was sponsored by the National Peanut Butter Board. I received compensation for this post, but all opinions are my own. Read more about our editorial policies.