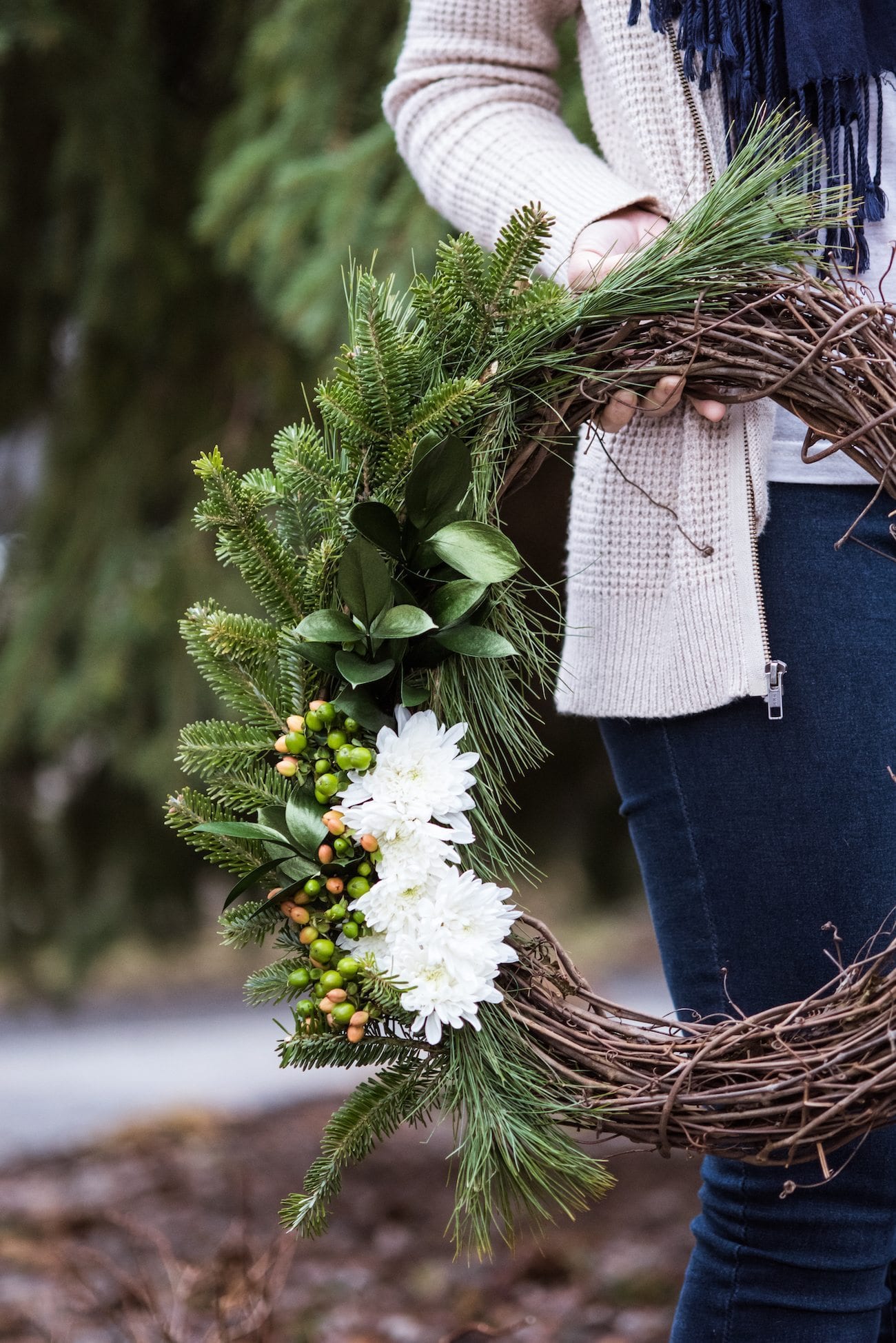 When it comes to decorating our front porch for the holidays, I am particularly fond of elements that feel more wintery and seasonal, giving them life well past the official holiday season. I am loving this DIY natural winter wreath for exactly that reason! Paired with a big swag of pine around the front door and it feels both Christmasy and woodsy with no pressure to pull it off the door right after the new year. I also think a beautiful homemade wreath like this makes a truly lovely hostess gift or as a sweet gift for a neighbor. I used a grapevine wreath as the base so it can be used over and over again, year after year, and reimagined each time. Oh, and if think you need a ton of impressive skills to make this one, you would be wrong. It's so much easier than you think. Keep reading to see how I made it!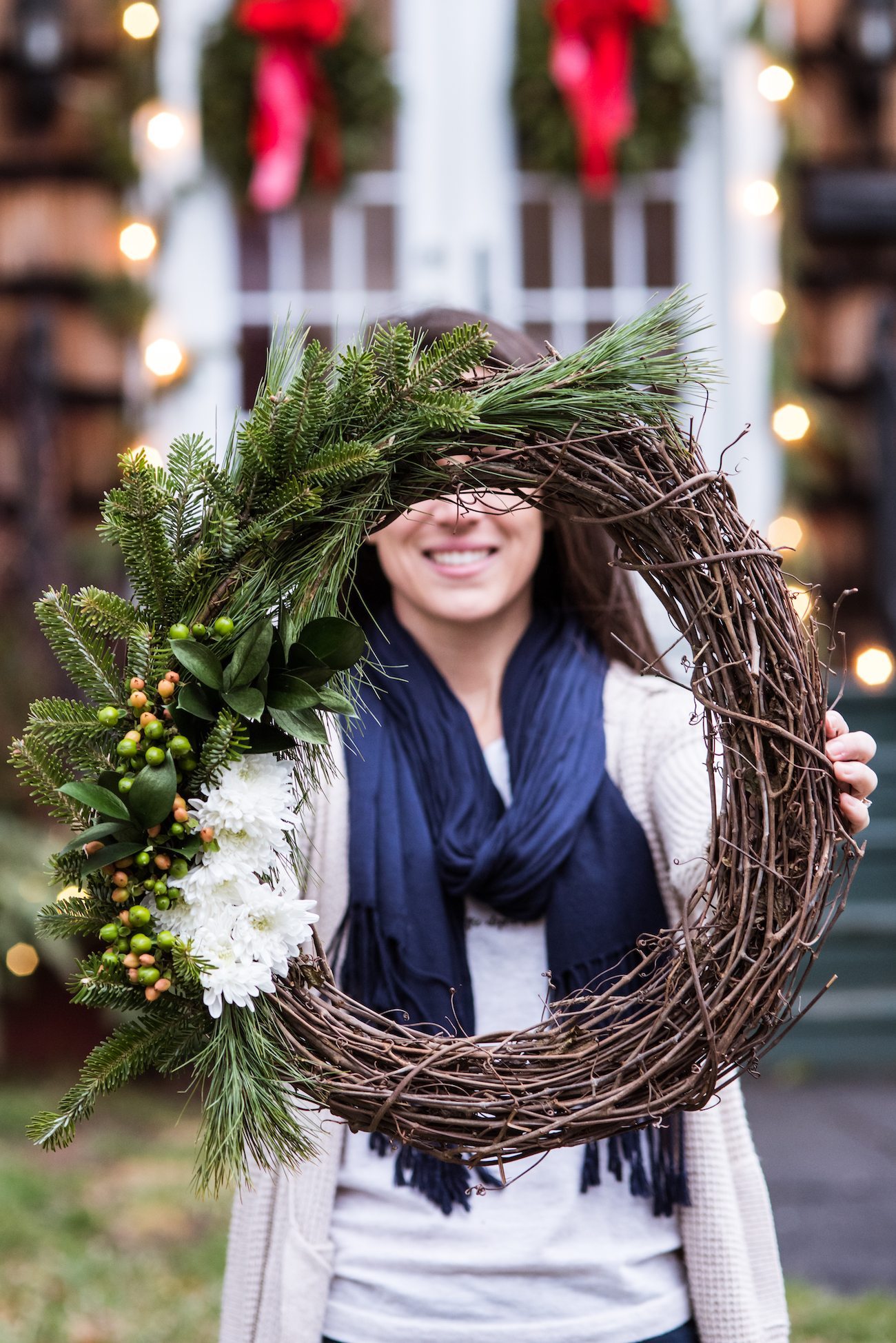 SUPPLIES
Grapevine wreath (I used an 18″ wreath)
1 or more varieties of pine clippings
Floral wire
Assorted greenery
Wire clippers
Fresh flowers
Floral picks (optional)
Hypericum berries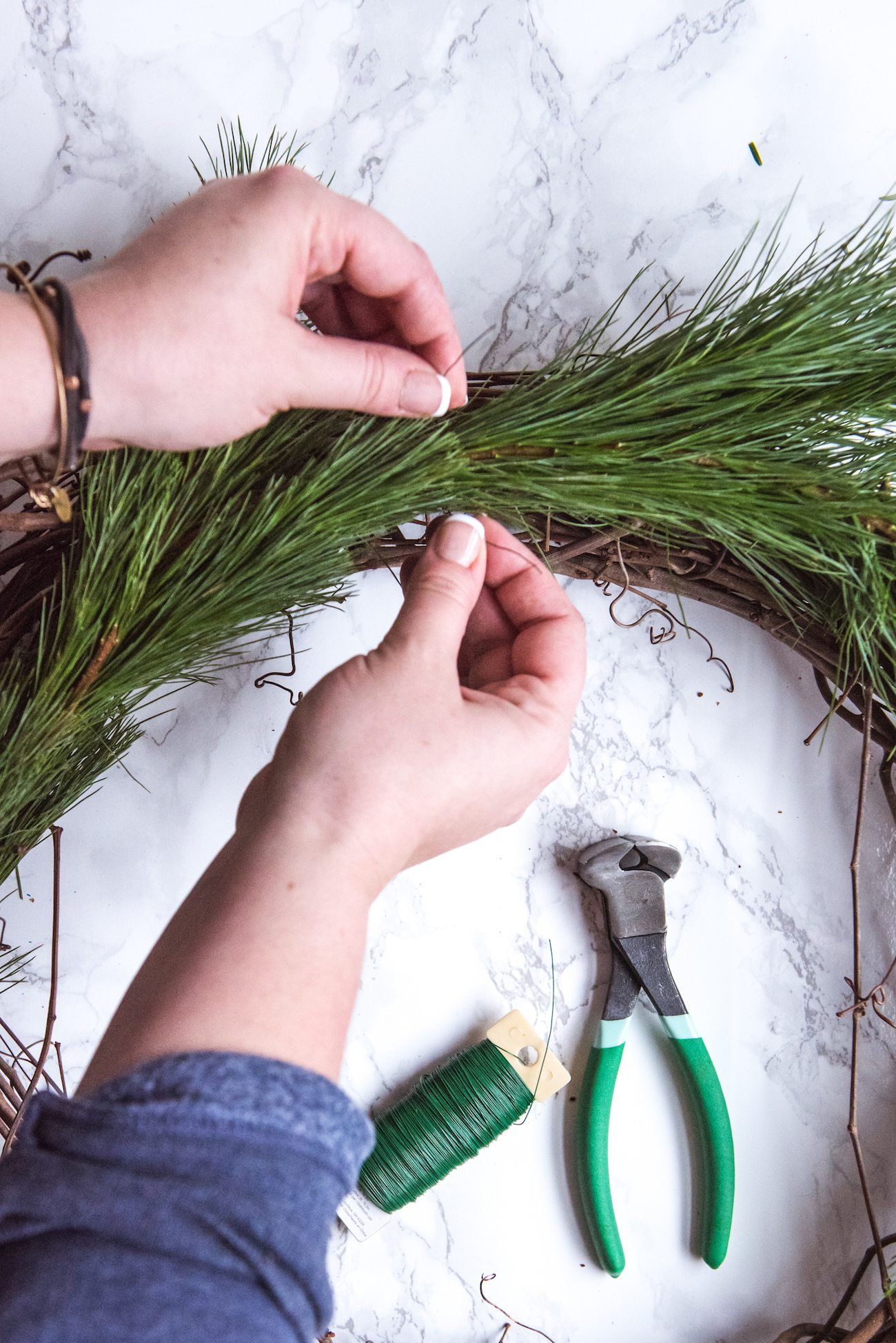 Begin by determining which portion of your wreath you'd like to decorate. I chose an asymmetrical look with greenery and florals along one side, but I think a fully decorated wreath or a big swash of greenery along the bottom would also look beautiful. Start with your pine clippings and use those as the base for your other greens, berries and flowers. Using your wire clippers, cut several lengths of floral wire 4 – 5″ long and use them to secure the pine in place by feeding the wire through the grapevine wreath and then around the pine and twisting the ends together tightly. Repeat this step intermittently along the length of the pine until it feels firmly secured in place.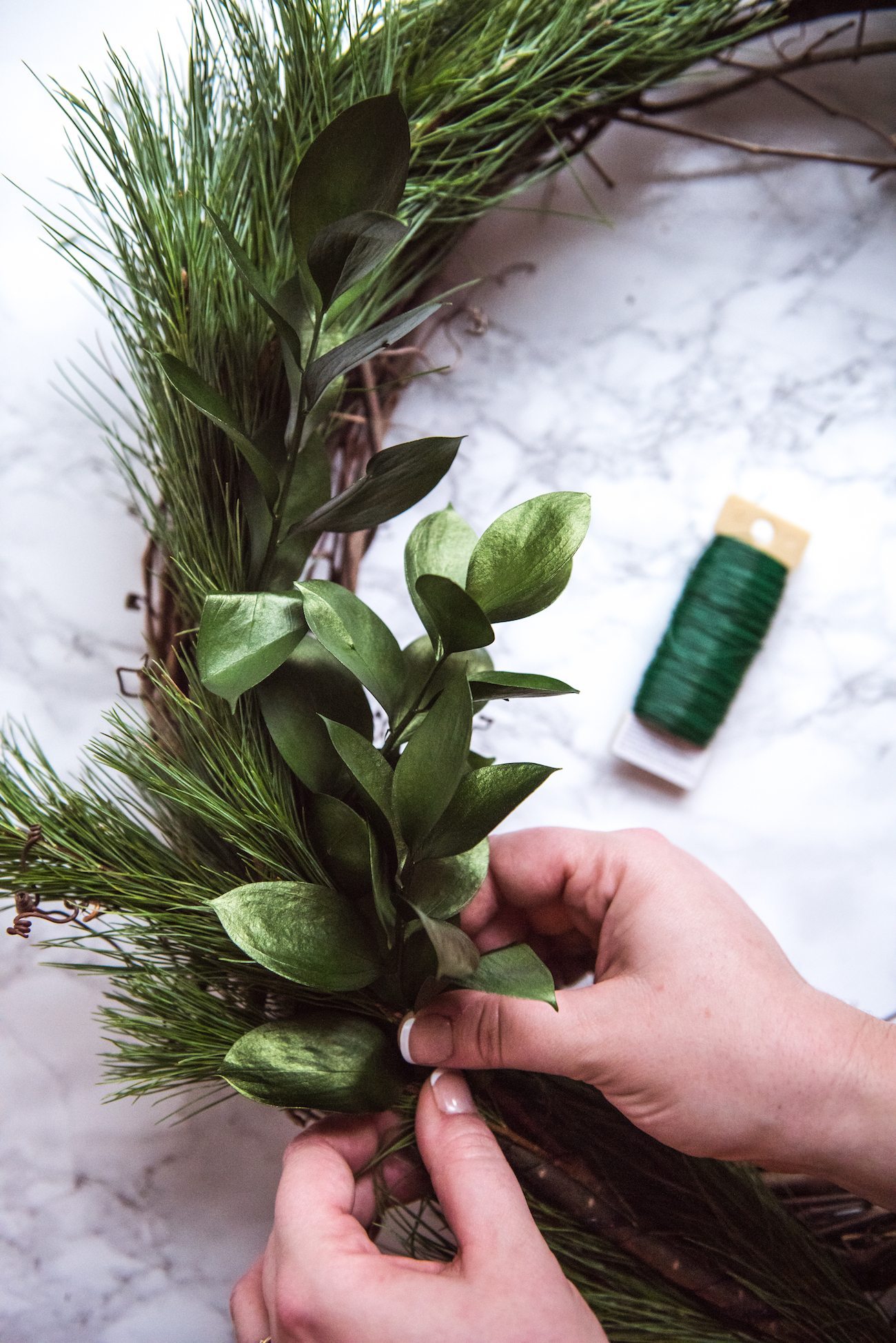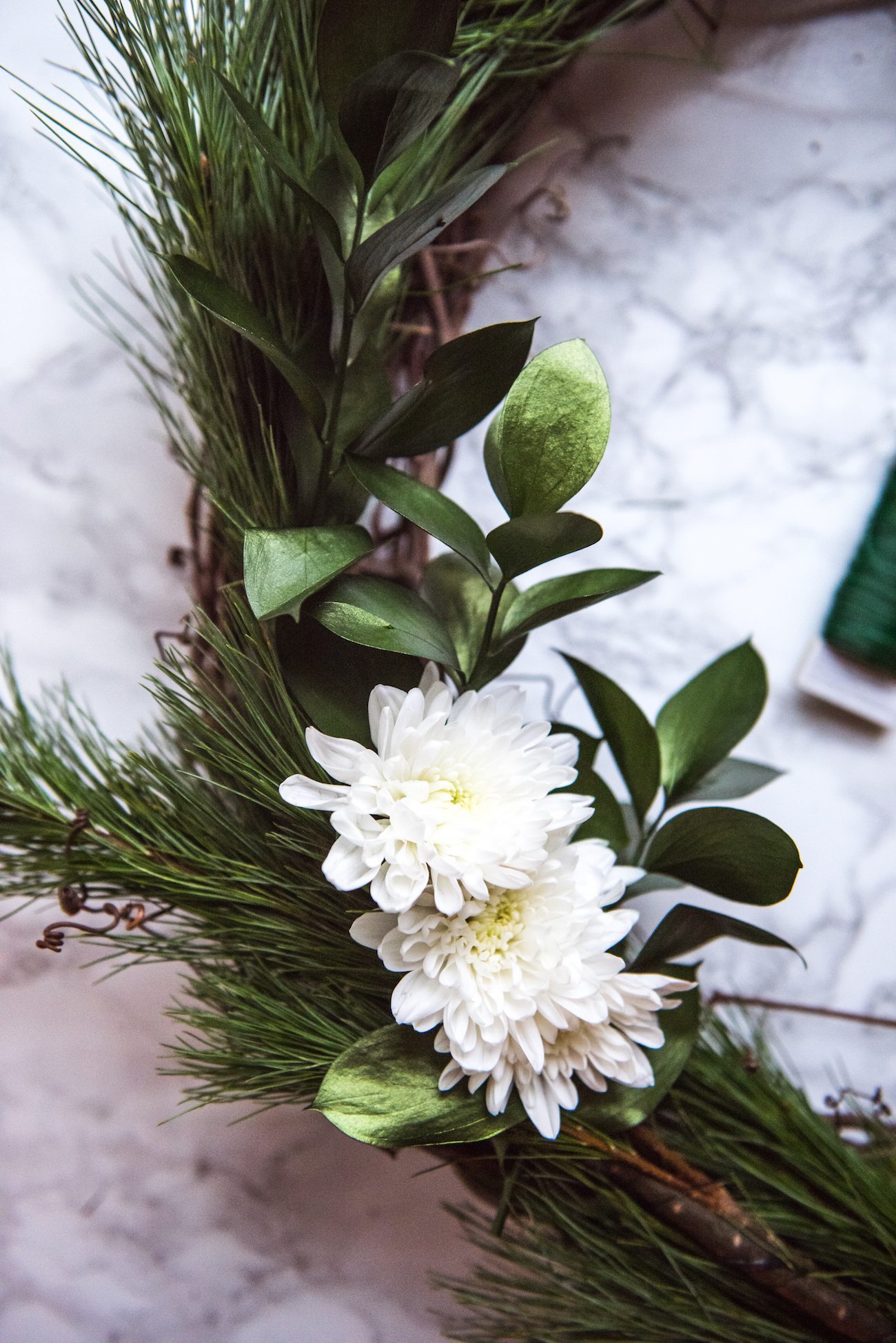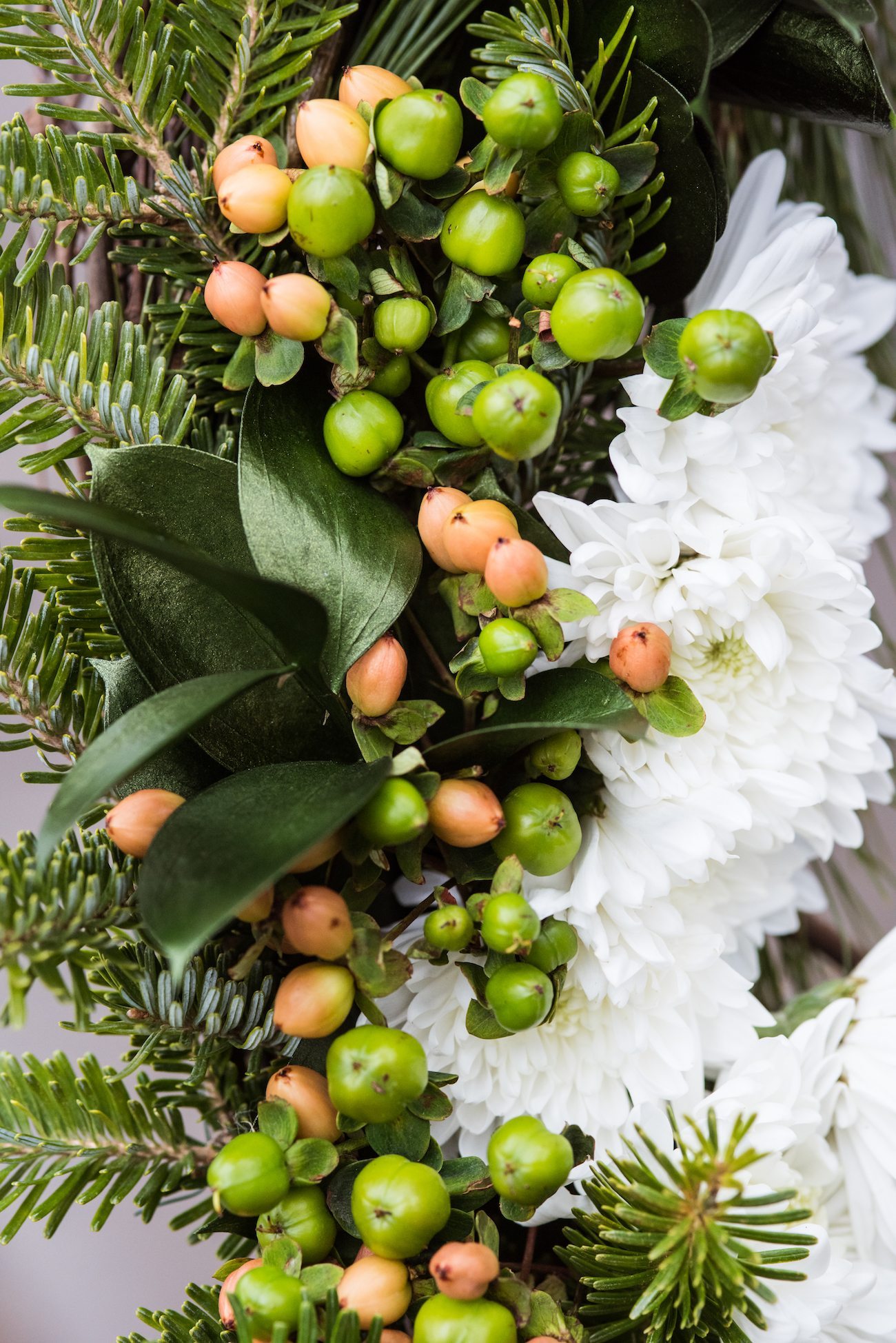 Continue layering greens and flowers, using the same process to secure them in place. I found it worked best for me to finish by tucking all the berries into place to fill everything out and make it look really beautiful. You can use floral picks (available at craft stores along with the floral supplies) so you can add a bit of water and allow the fresh cut elements to last a little longer. Or you can just swap them out once a week or so as they get wilted. In colder climates they should hold up pretty well for several days. The pine will last for much longer! Then just hang your wreath, gift it to a friend or take a walk down the block to take photos of it in front of your unsuspecting neighbors' house like we did. Enjoy!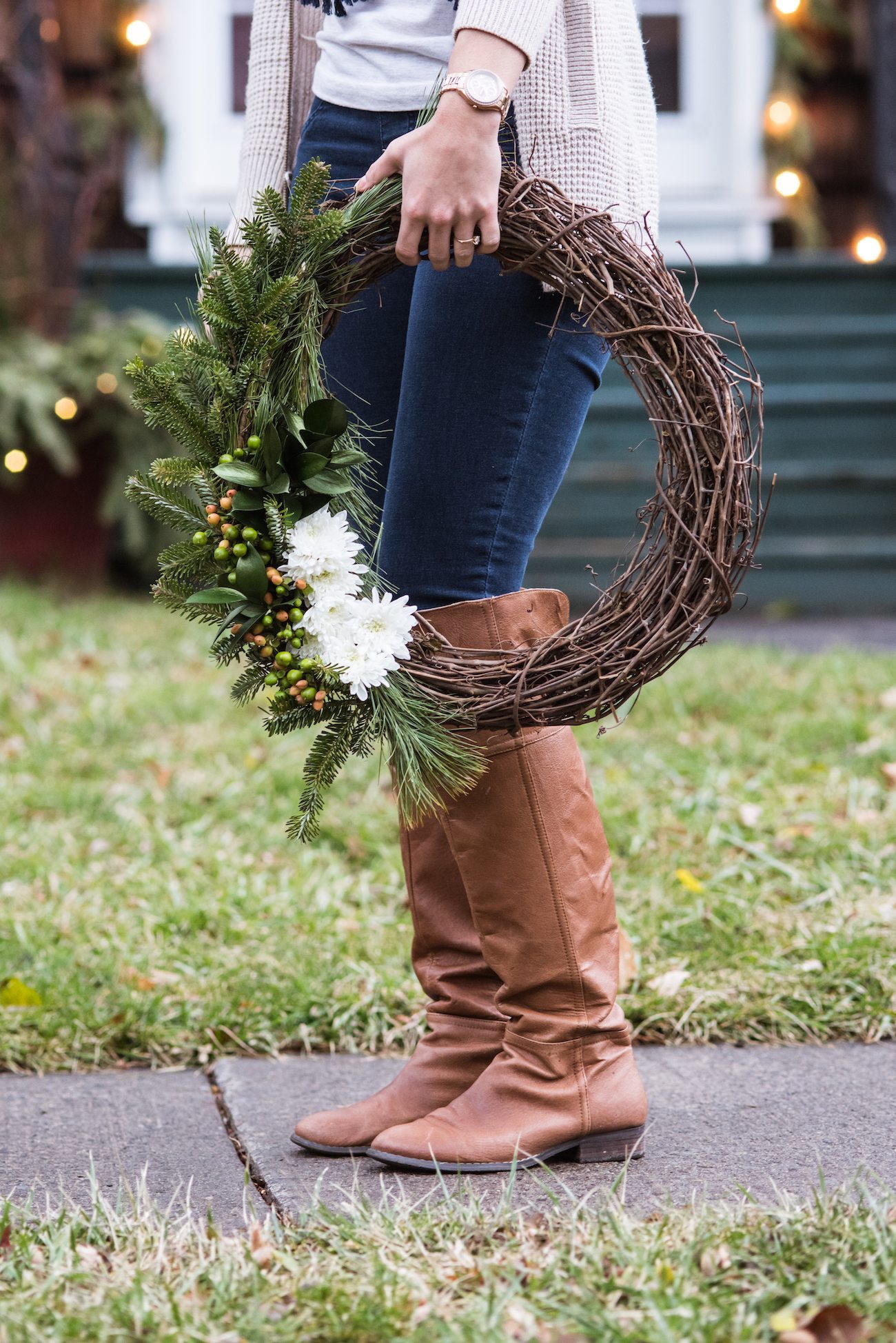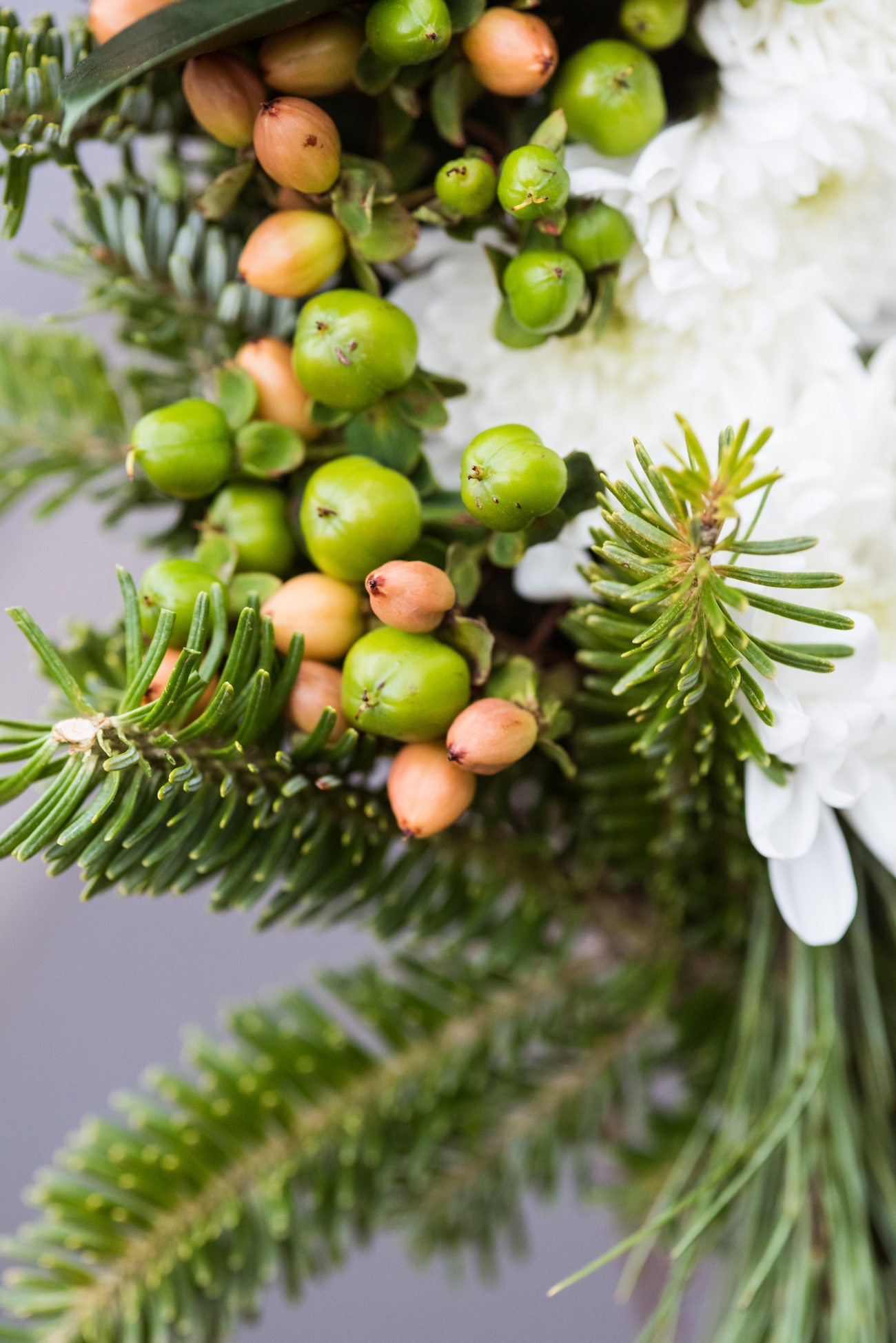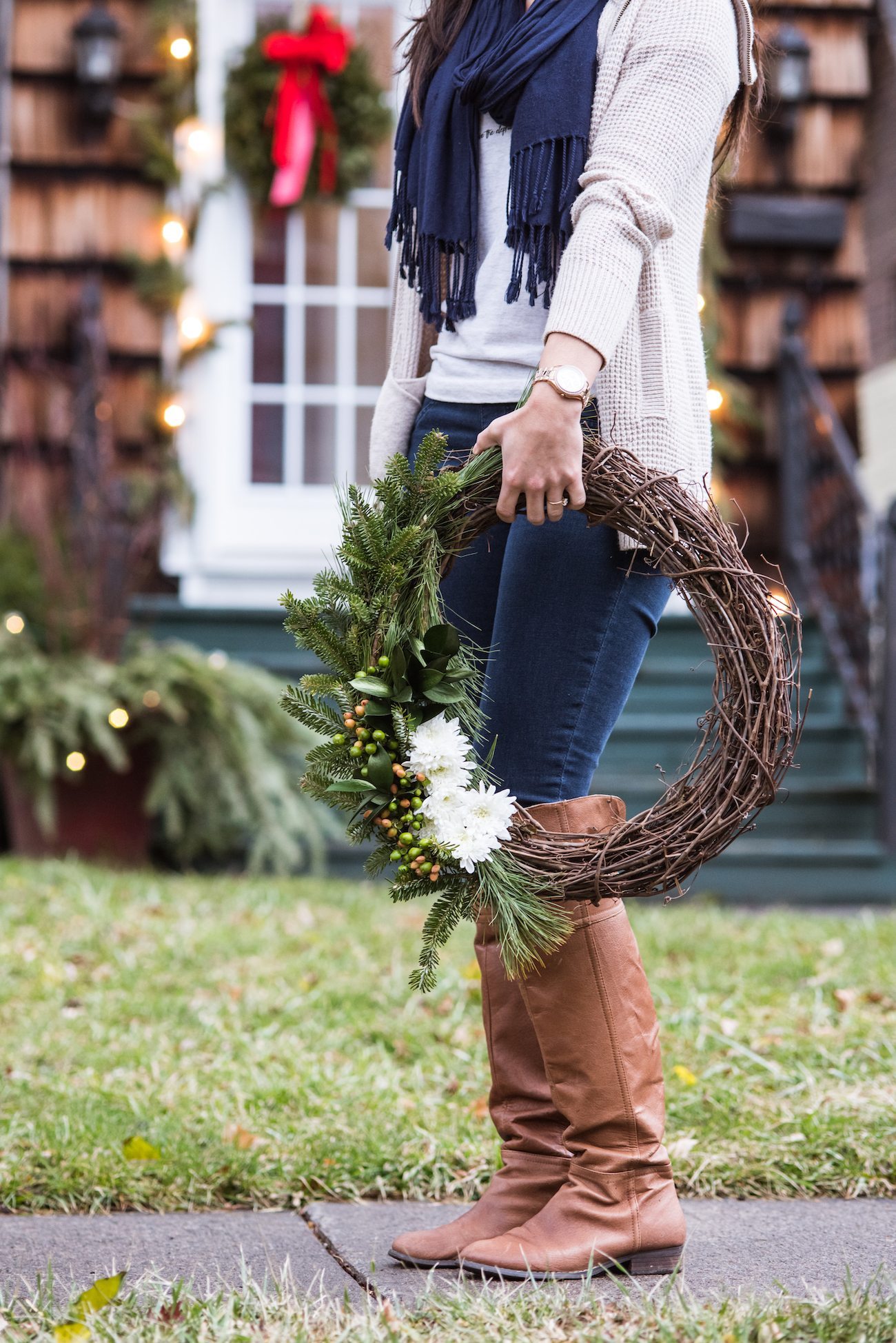 [Art direction + styling by Cyd Converse | Photos by Alice G. Patterson.]