This post was sponsored by the maker of Orange Glo™ cleaning products. I received compensation and/or free product but all opinions are 100% my own. Thank you for supporting the sponsors that help make The Sweetest Occasion possible!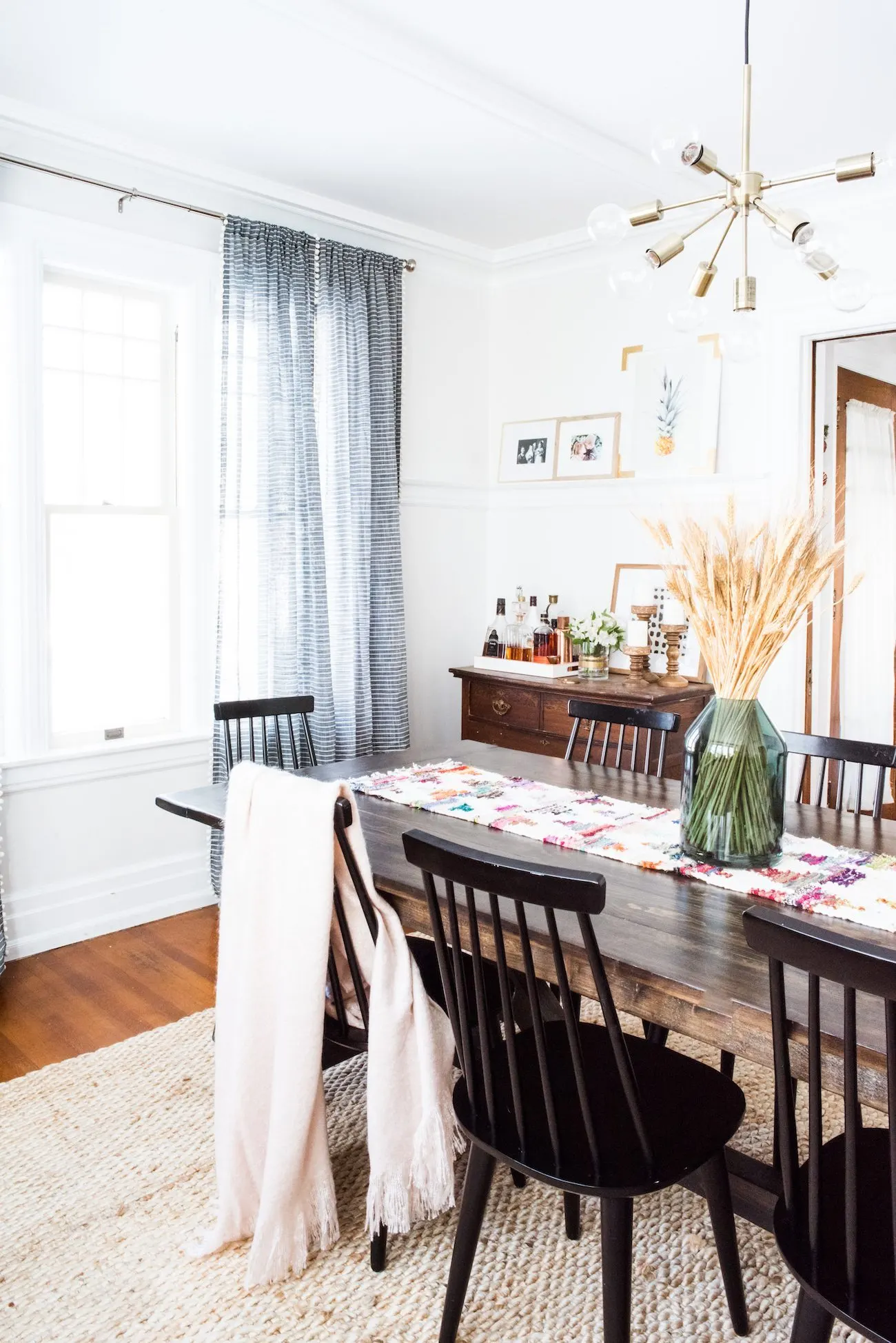 On the day we first toured our house, nearly two years ago, it was the dining room and its gorgeous wood pocket doors that tipped me up and over the edge from being totally in love to firmly in "must buy this house" territory. At that time the stunning nearly 110 year old wood floors were covered in stained blue carpet and everything was looking a little dull. Fast forward through our initial dining room renovation to today when our dining room is now everything I knew it could be back on that cold February day, and this room is easily my very favorite room in the house. Today I'm partnering with the maker of Orange Glo™ cleaning products to share the details on how I pulled together all the finishing touches as well as how I decked the halls of our dining room for the many upcoming holiday parties we're hosting. This is the space where we come together with friends and family quite often, and it feels so magical to walk into the room now and see it aglow with warmth and coziness.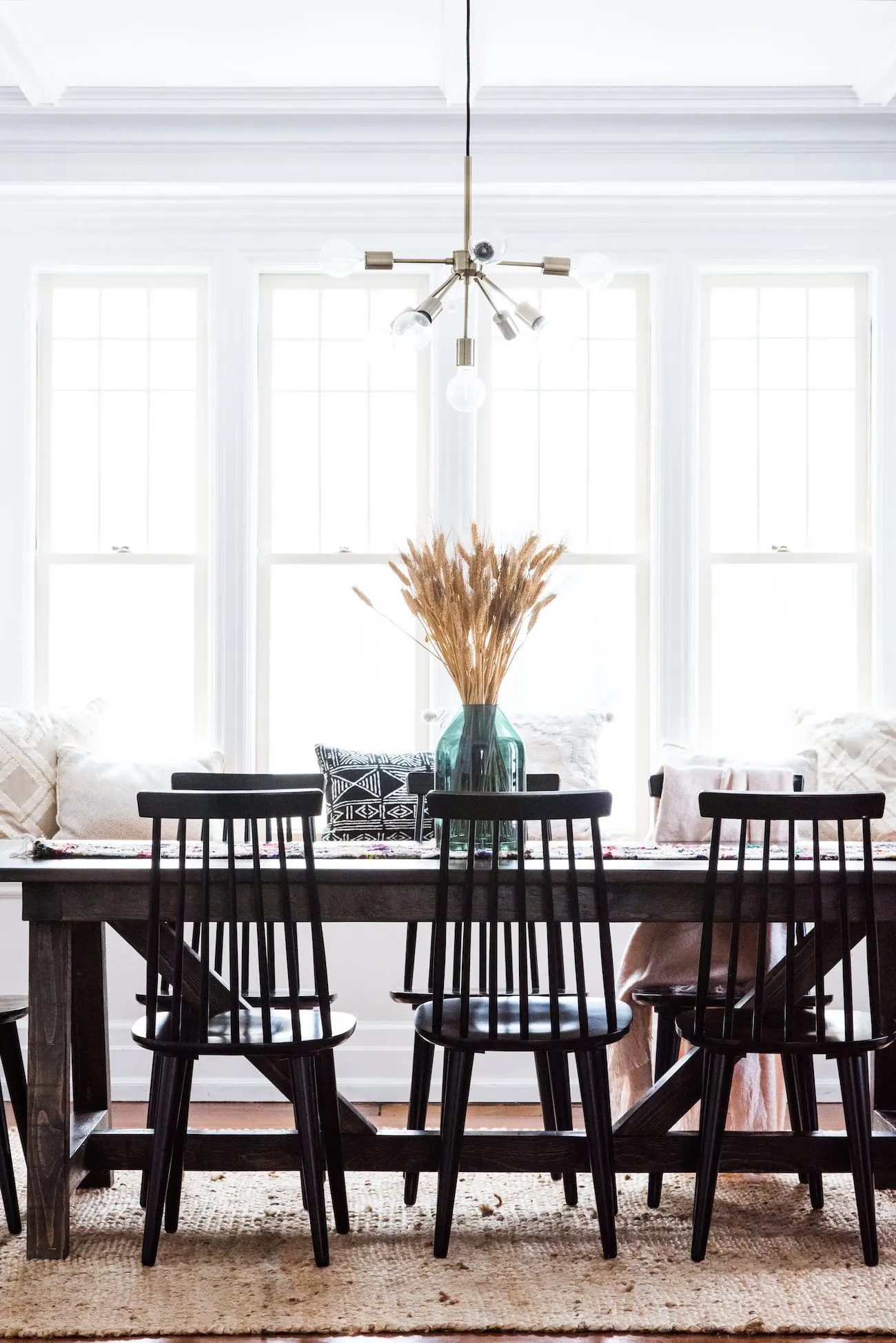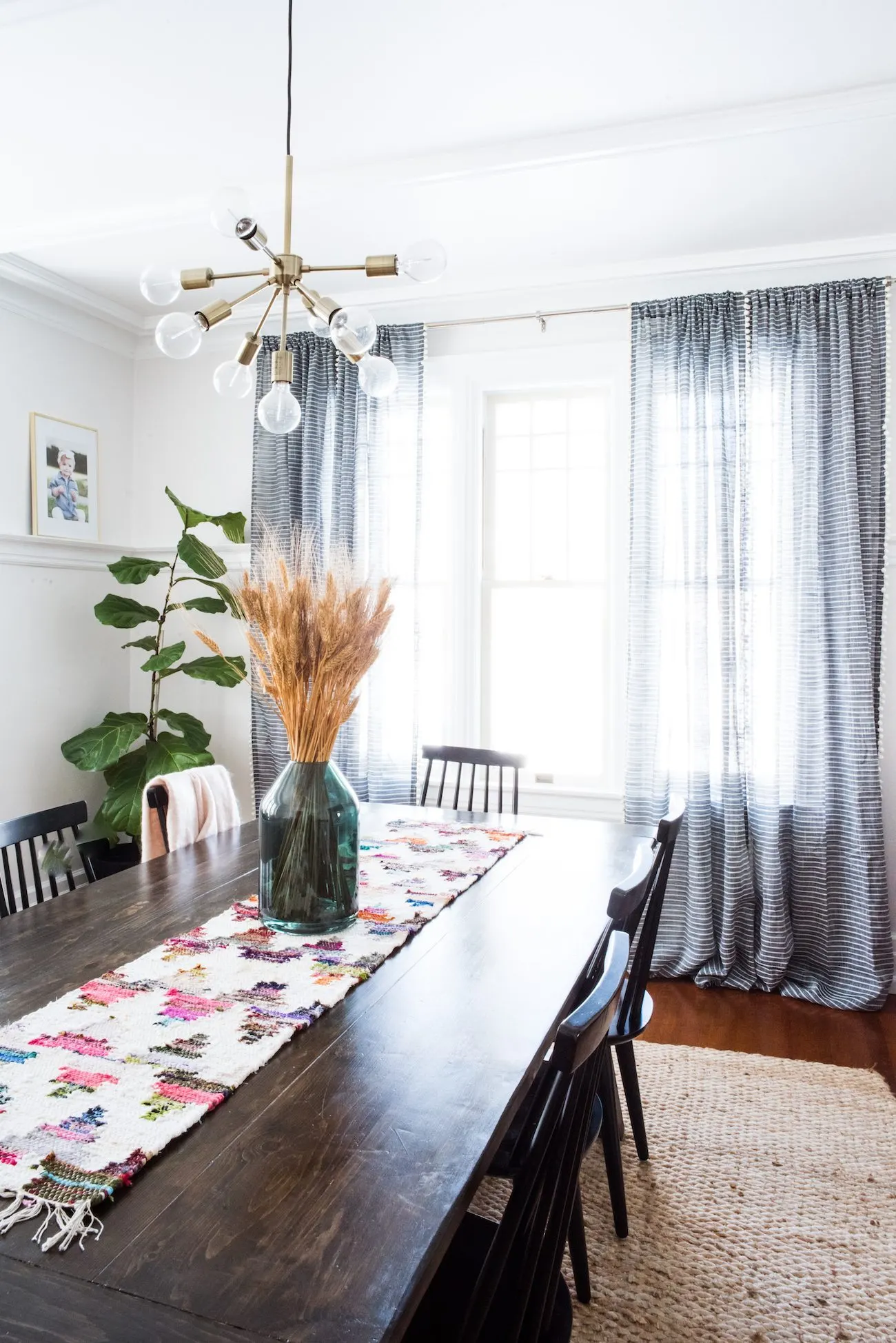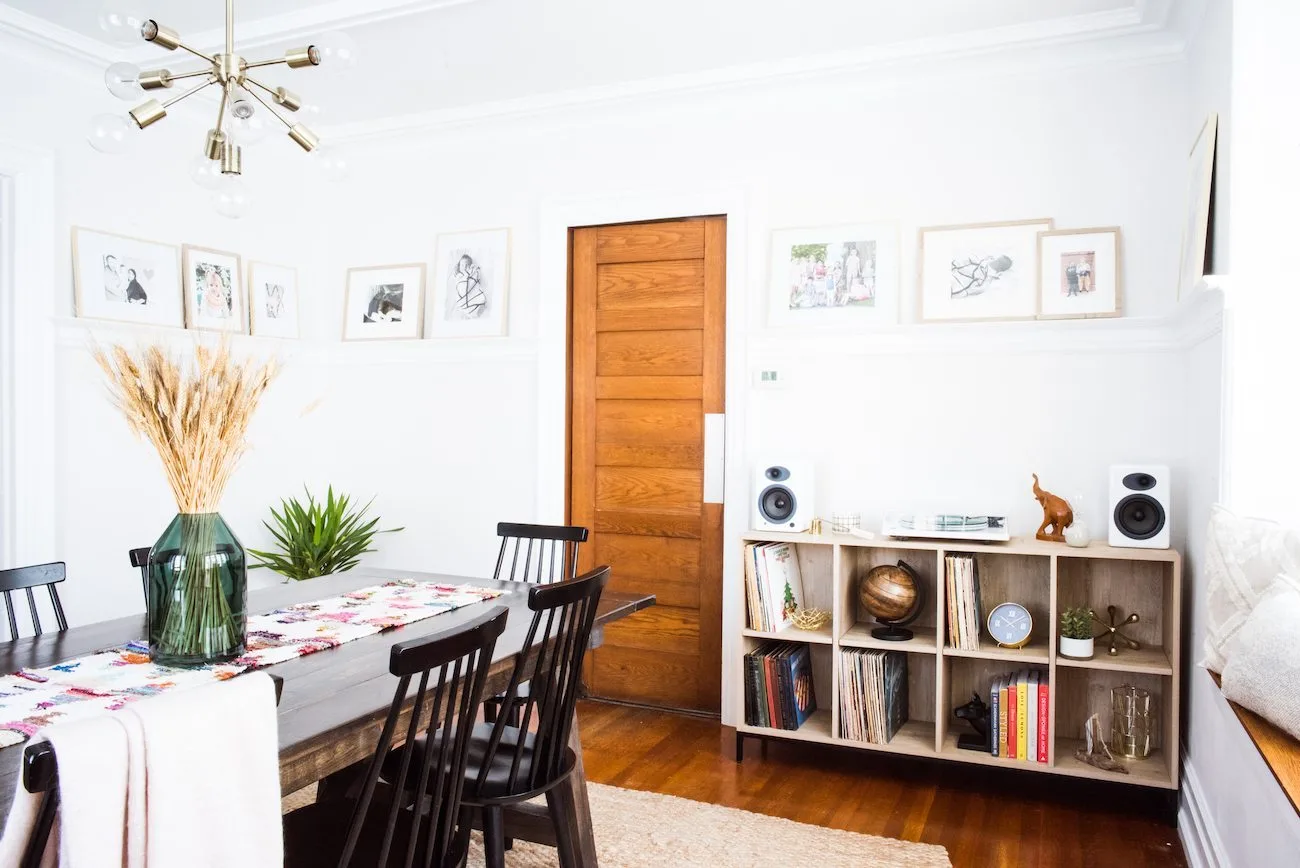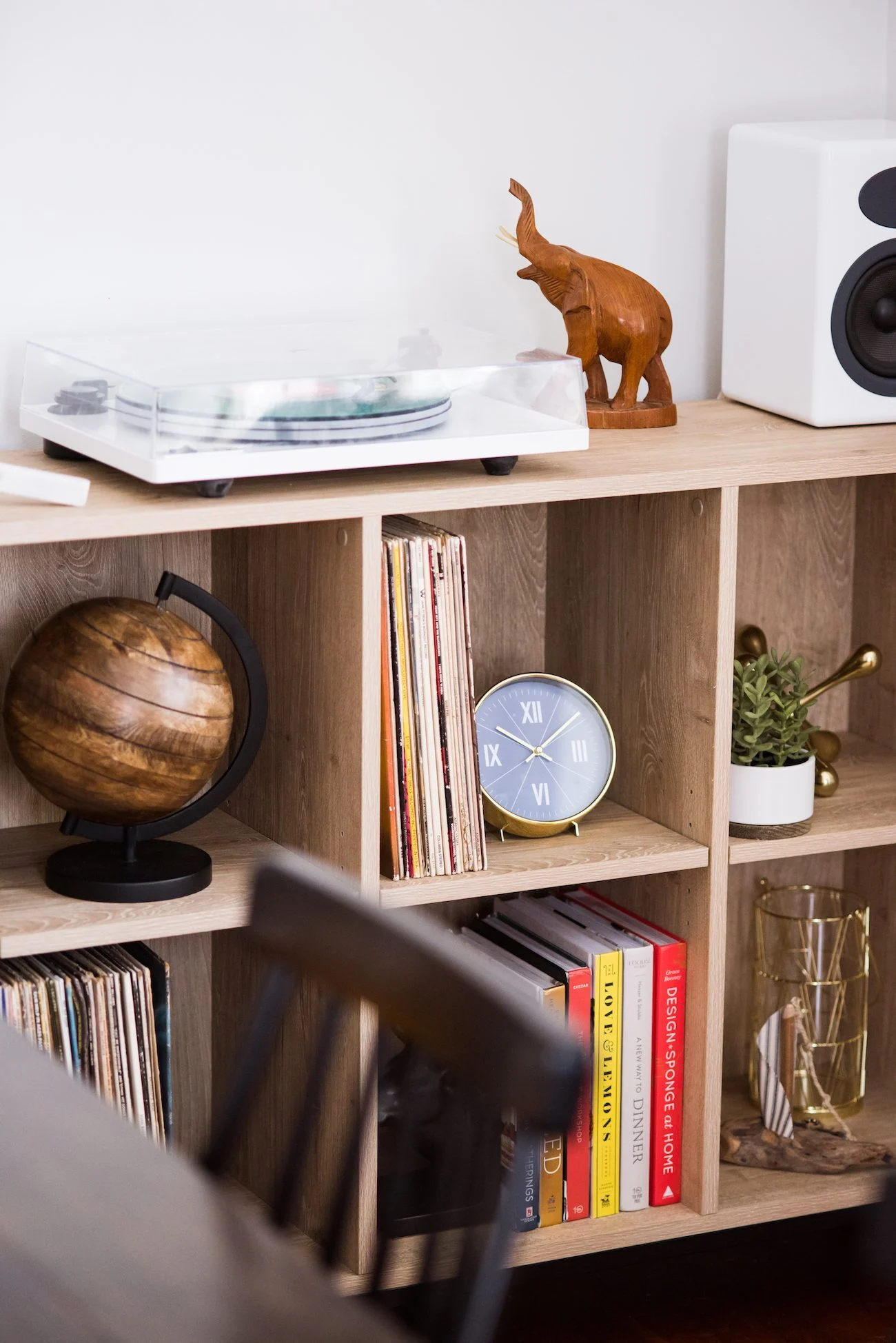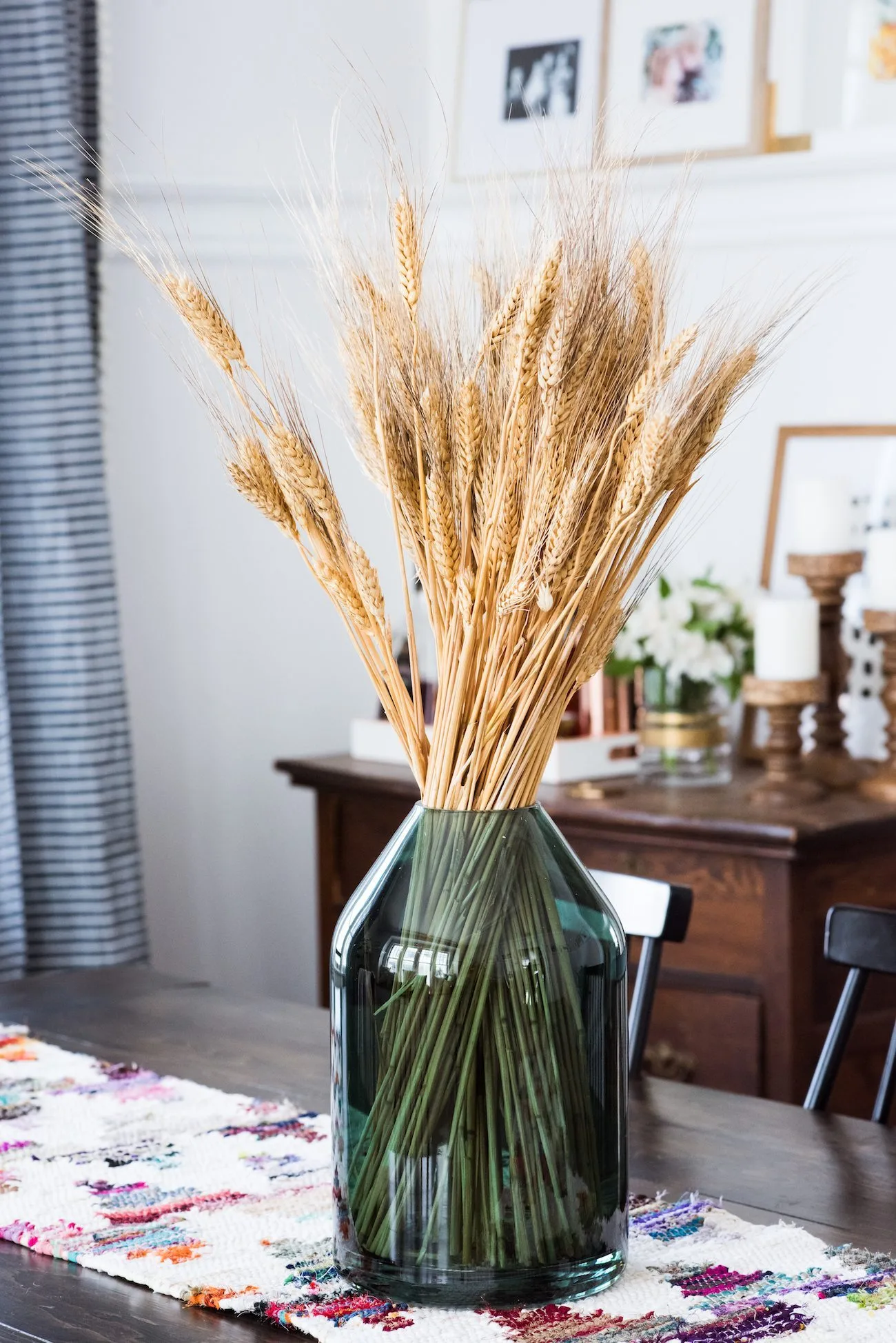 To start us off, a quick walk down memory lane and a look back at the blue carpet that once hid our amazing wood floors. When we closed on the house, ripping the blue carpet out of this room was among the very first things we did that first week. Underneath we found nearly perfect wood floors that just needed a little love. When you last saw it, the dining room was a completely renovated, but largely empty room with a new light fixture, a gorgeous wood table built by my brother in-law and eight new chairs for hosting big family dinners. This is effectively how the room looked until just recently, but I was really itching to finish decorating and bring out a bit of the soul of this space since this is such a major hub in our home. It's where we play endless hands of cards, eat most every meal, and bust out the board games nearly every weekend throughout the winter months.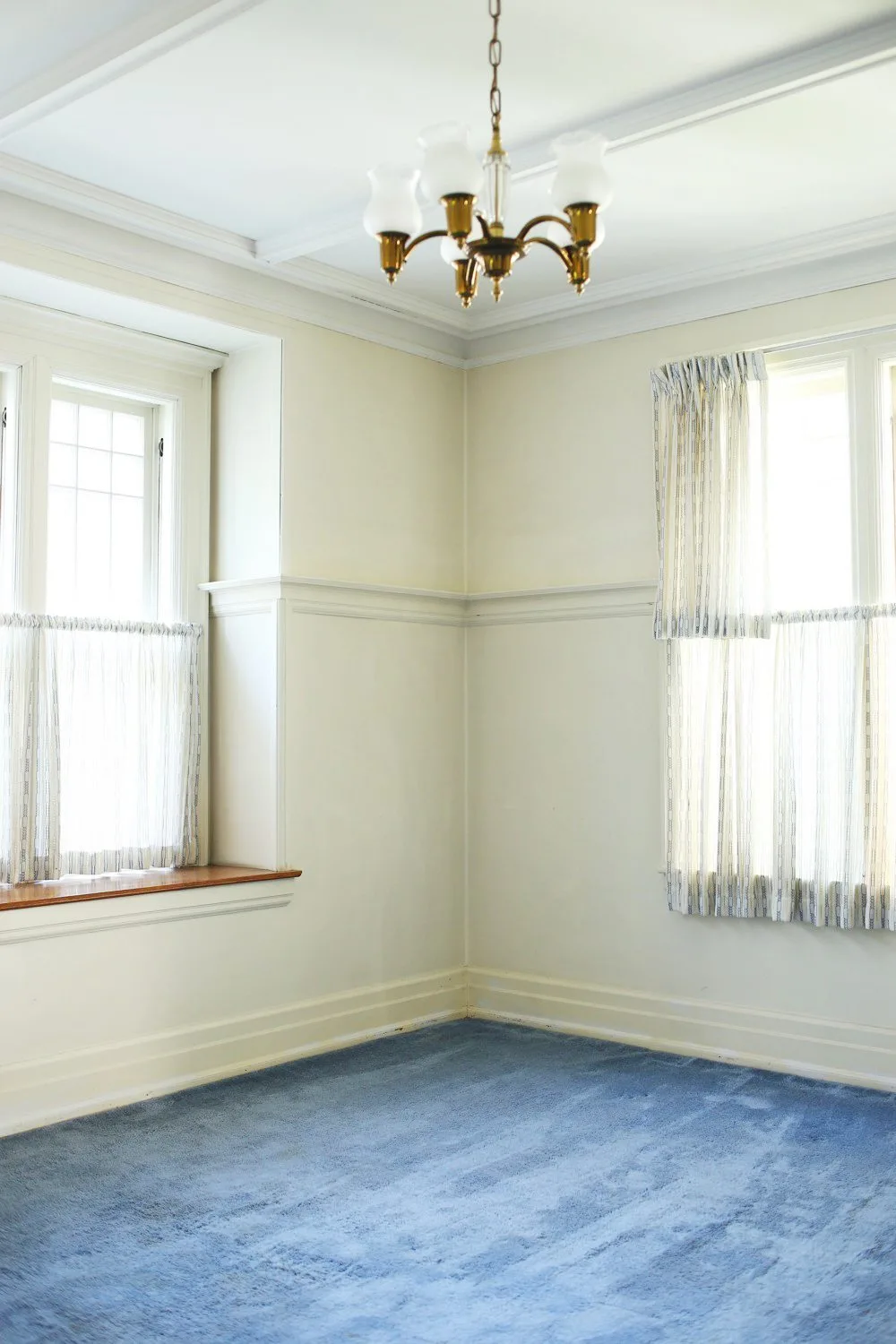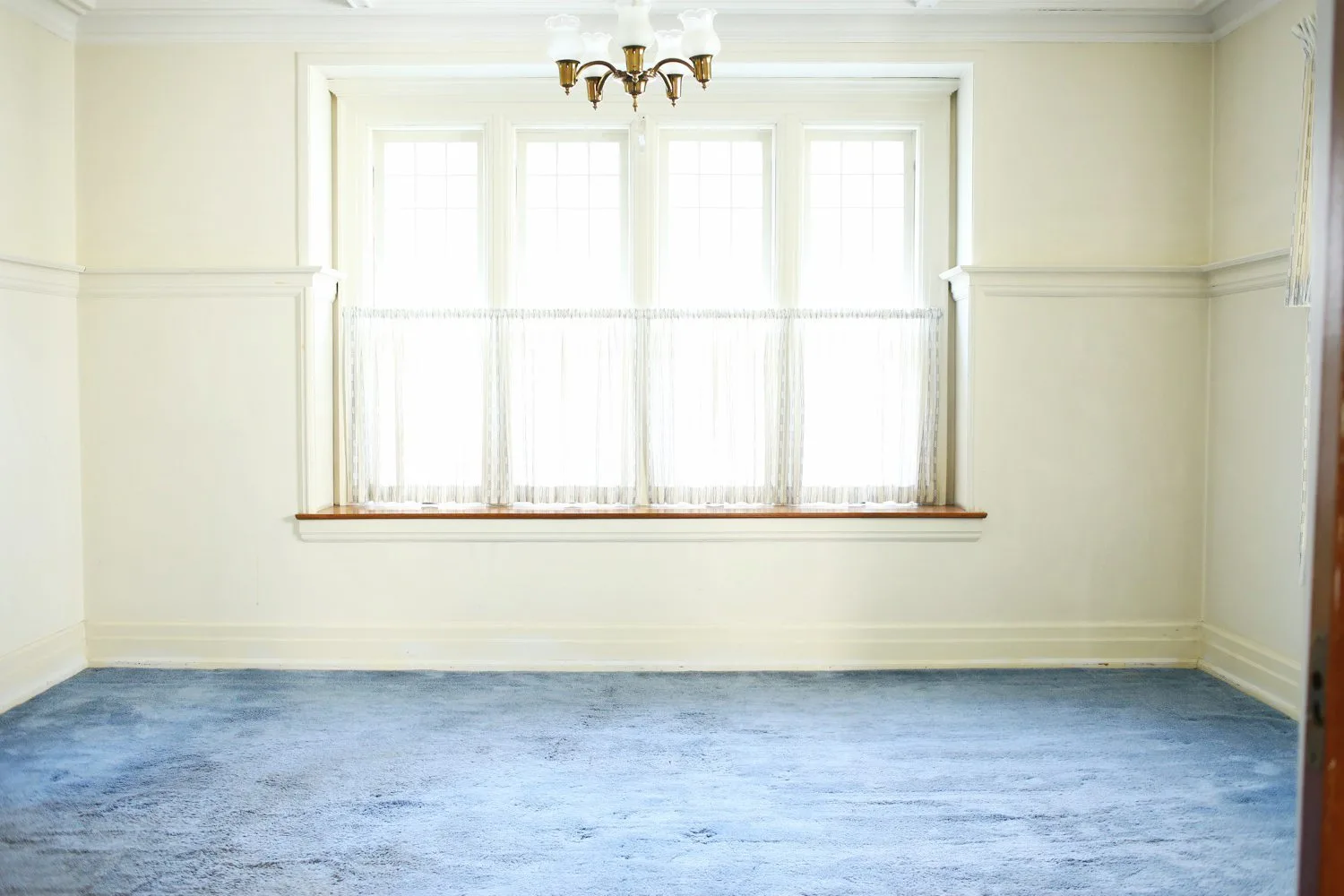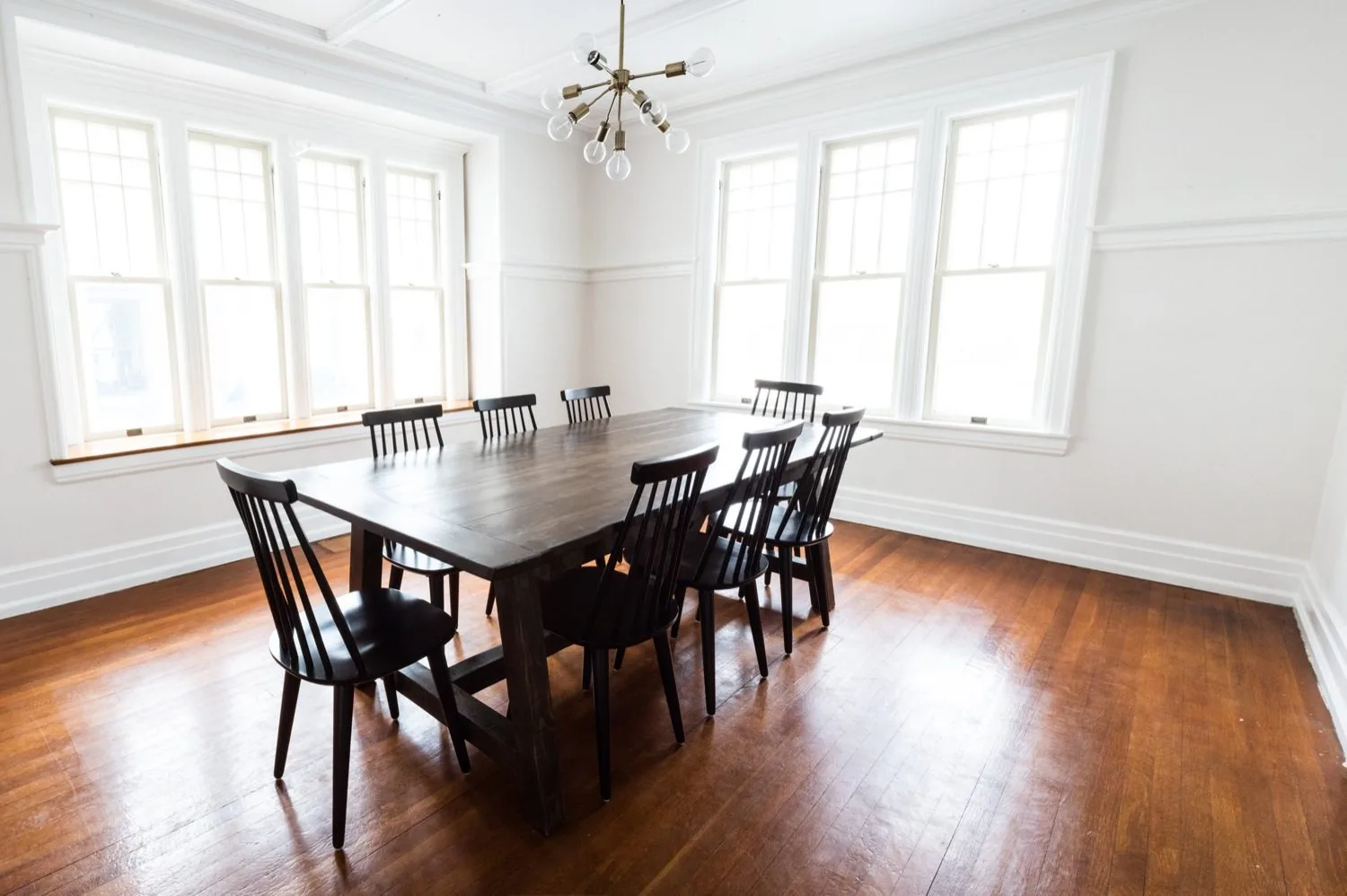 In our house full of incredible original architectural details, we get a lot of questions about how we care for all the wood throughout our home. From the big farm table in the dining room to the original wood details throughout the room to the amazing banister along the staircase, my best advice is to maintain them regularly and lately I've been doing that with I've been doing that with Orange Glo™ 2-in-1 Clean and Polish! Wood, especially old wood, needs moisture to give it back that sheen that makes wood feel so luxurious and warm. I love that the 2-in-1 Clean and Polish is a super high quality wood conditioner, cleaner and polish made from the natural oils found in the peels of oranges. You don't have to worry about it building up on your woodwork or furniture though because it contains no alcohol, wax or water. In fact, it helps remove built-up grease, wax and dirt, revitalizing wood and making it look beautiful again, which as the owner of a historic home is where it's at for me.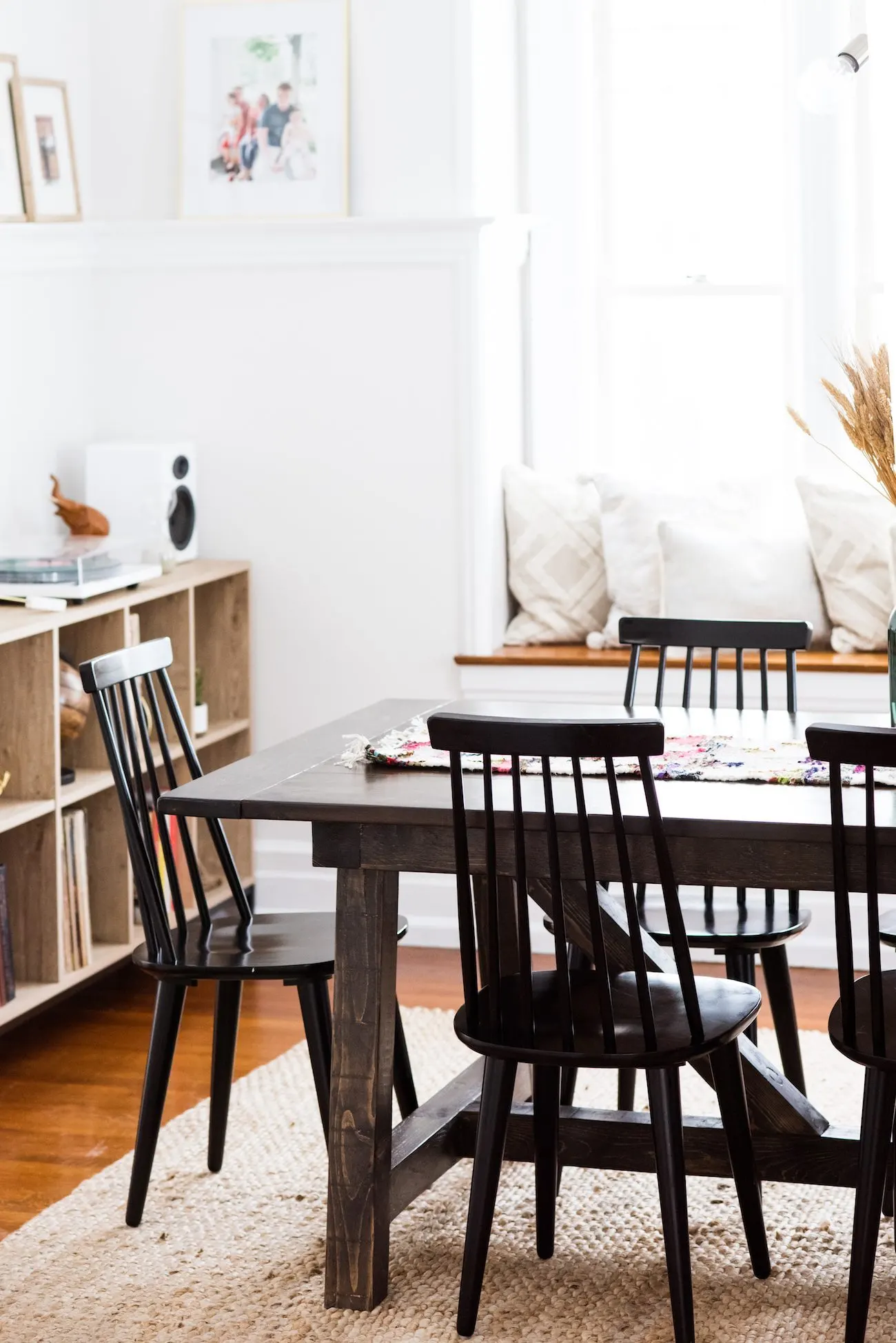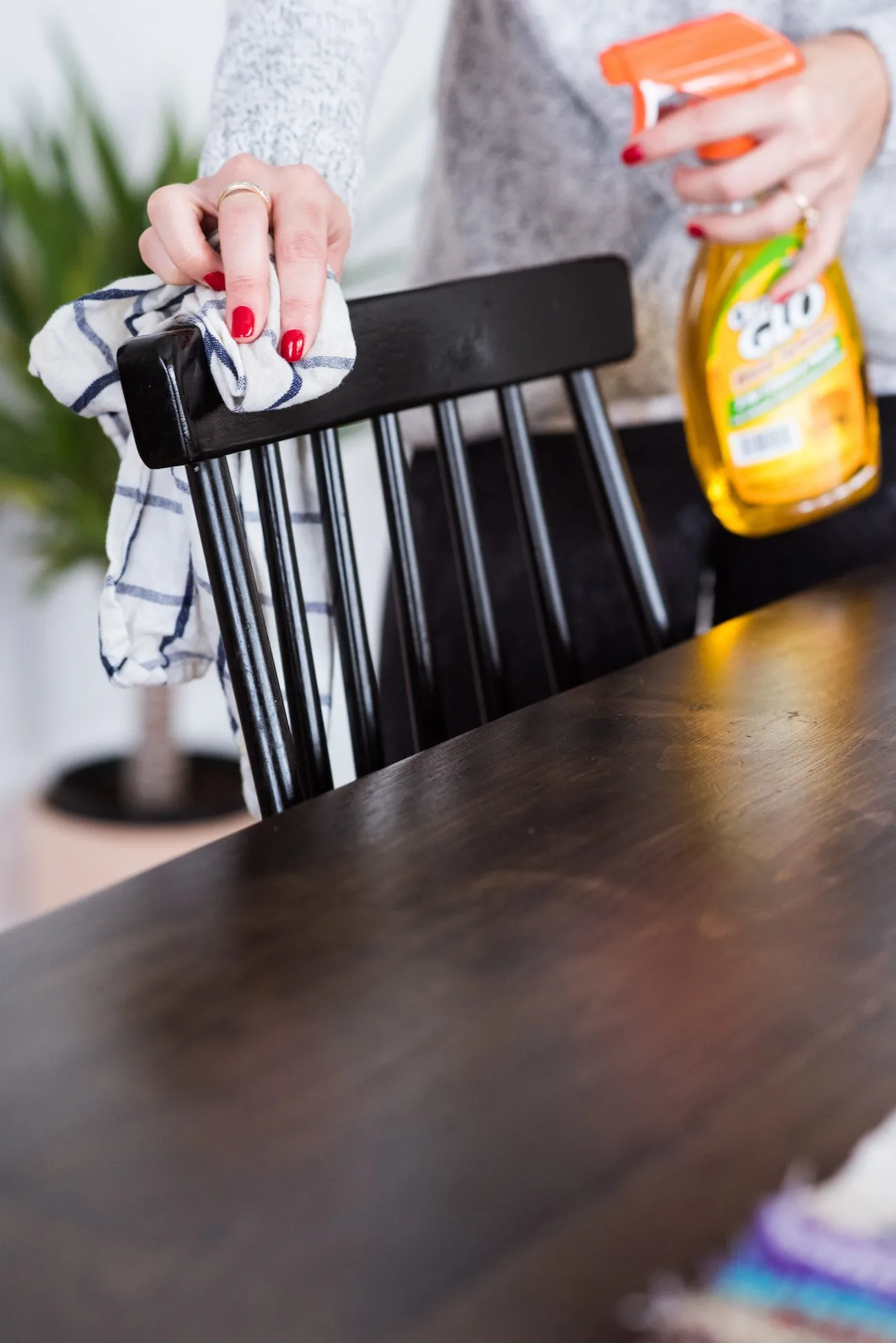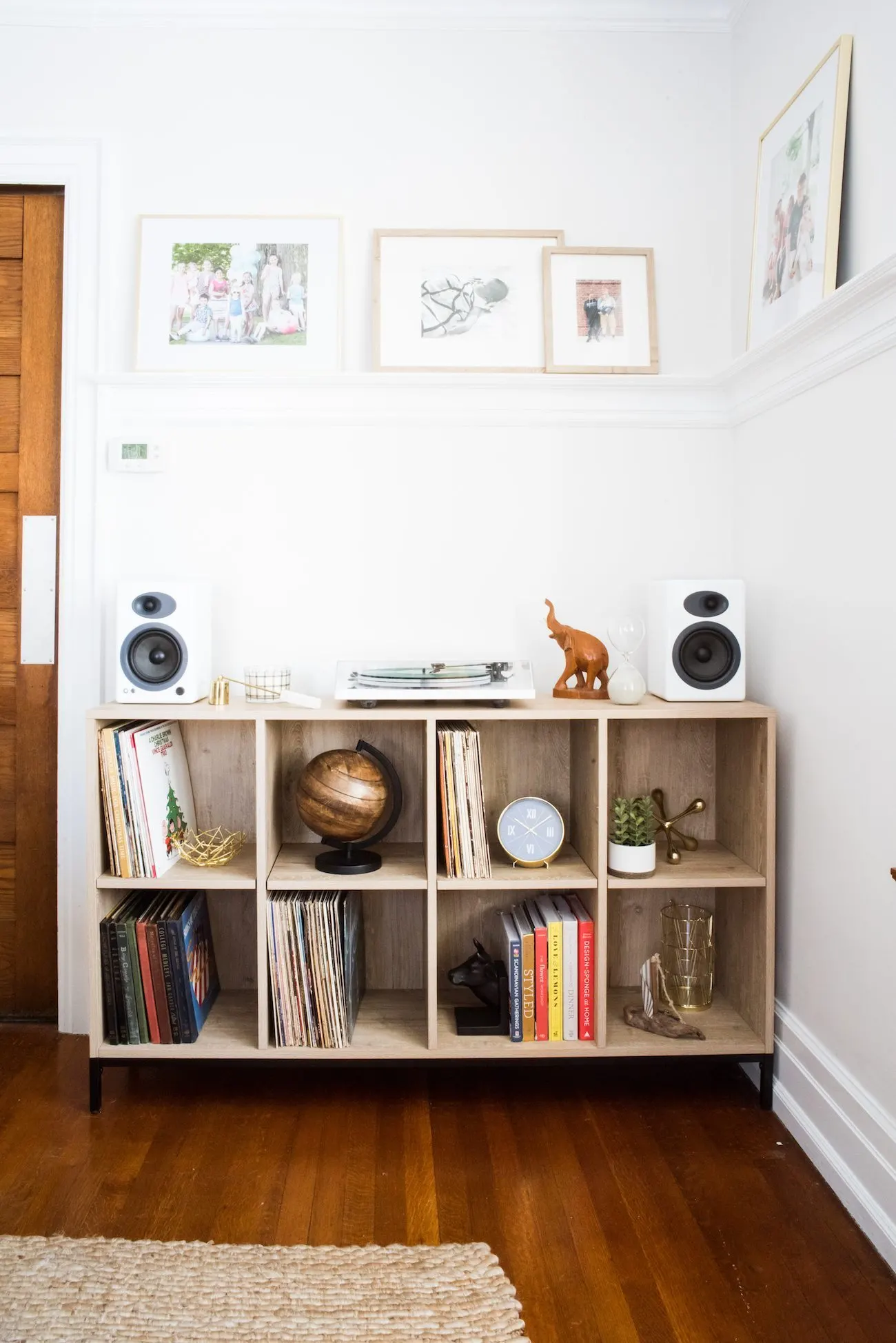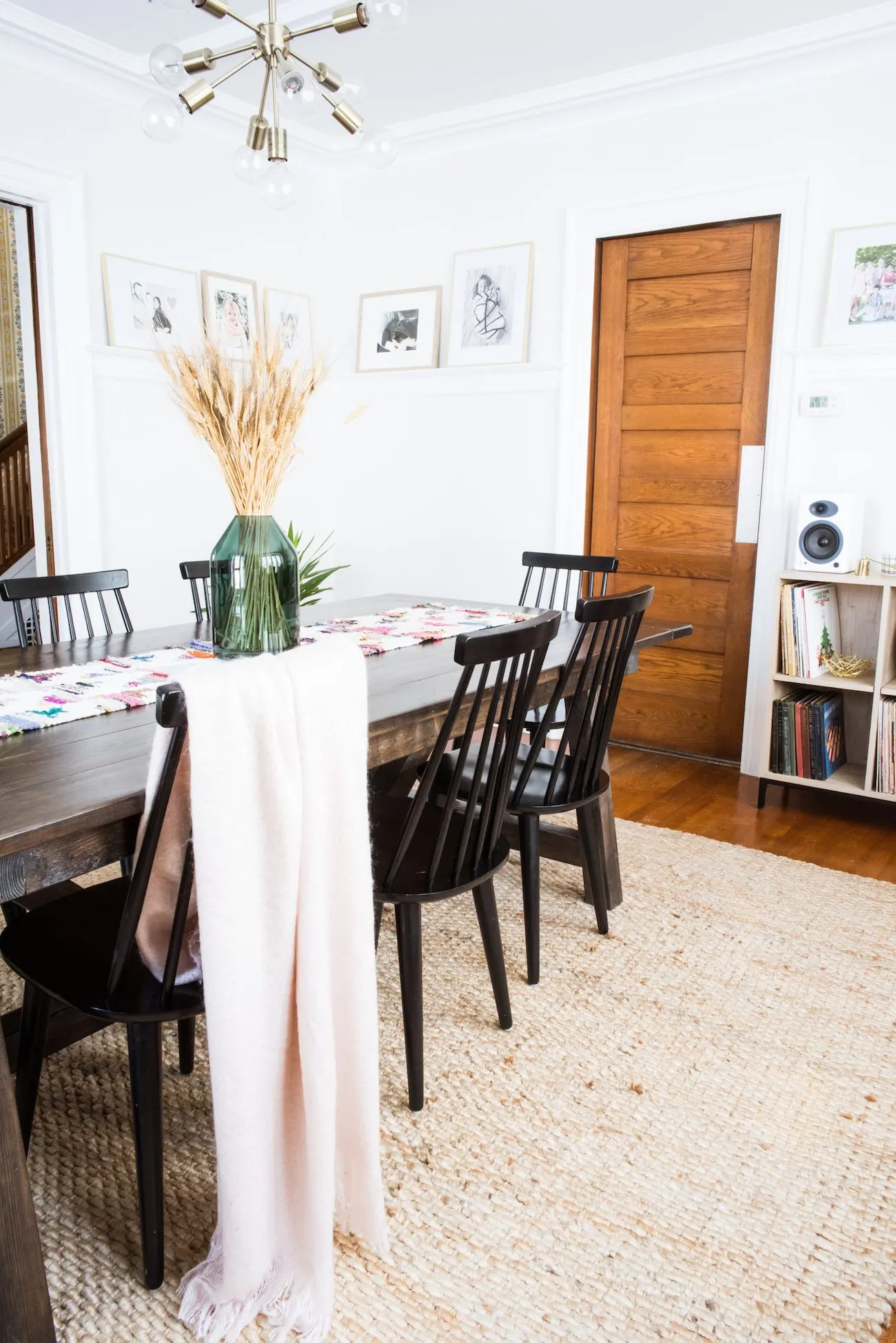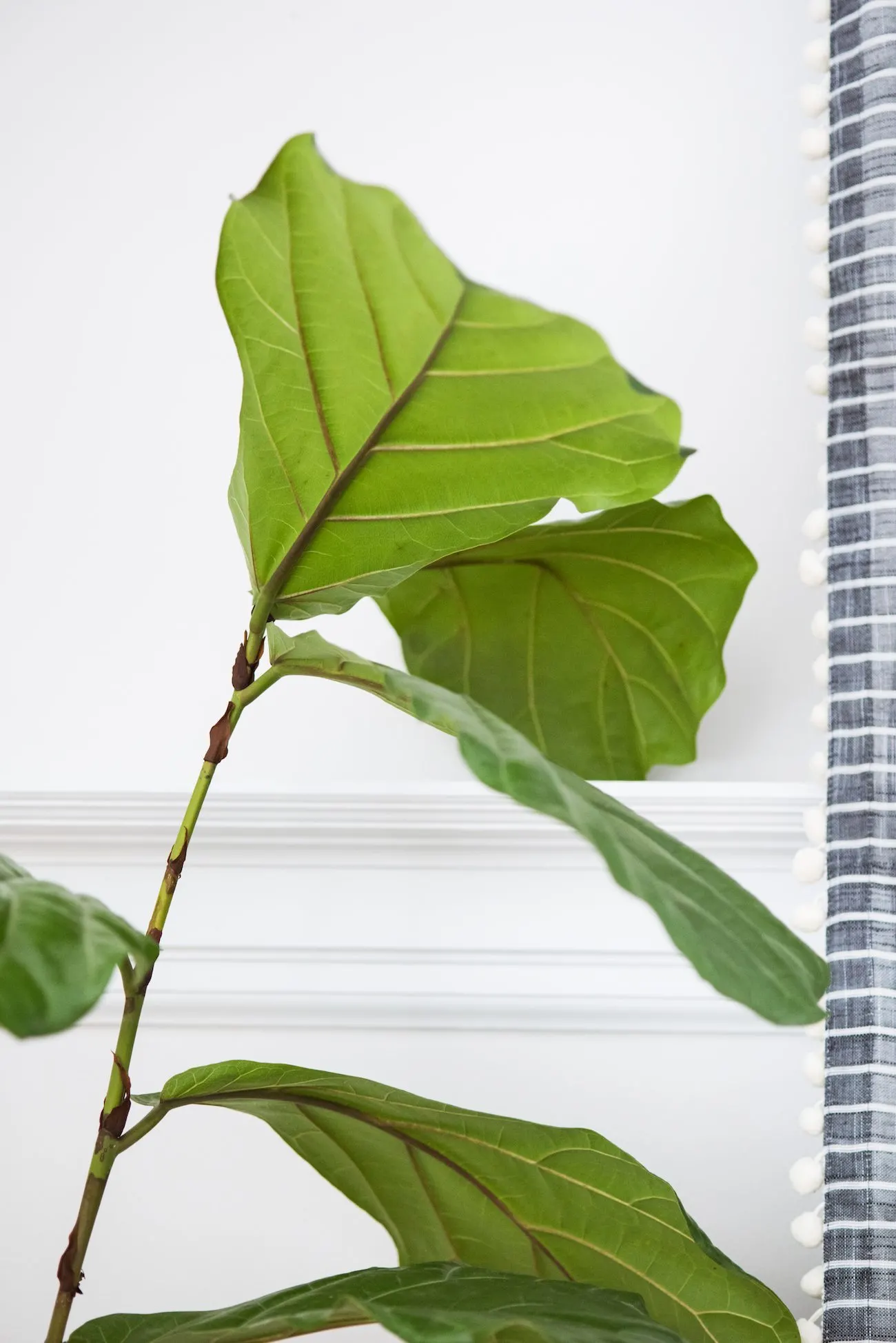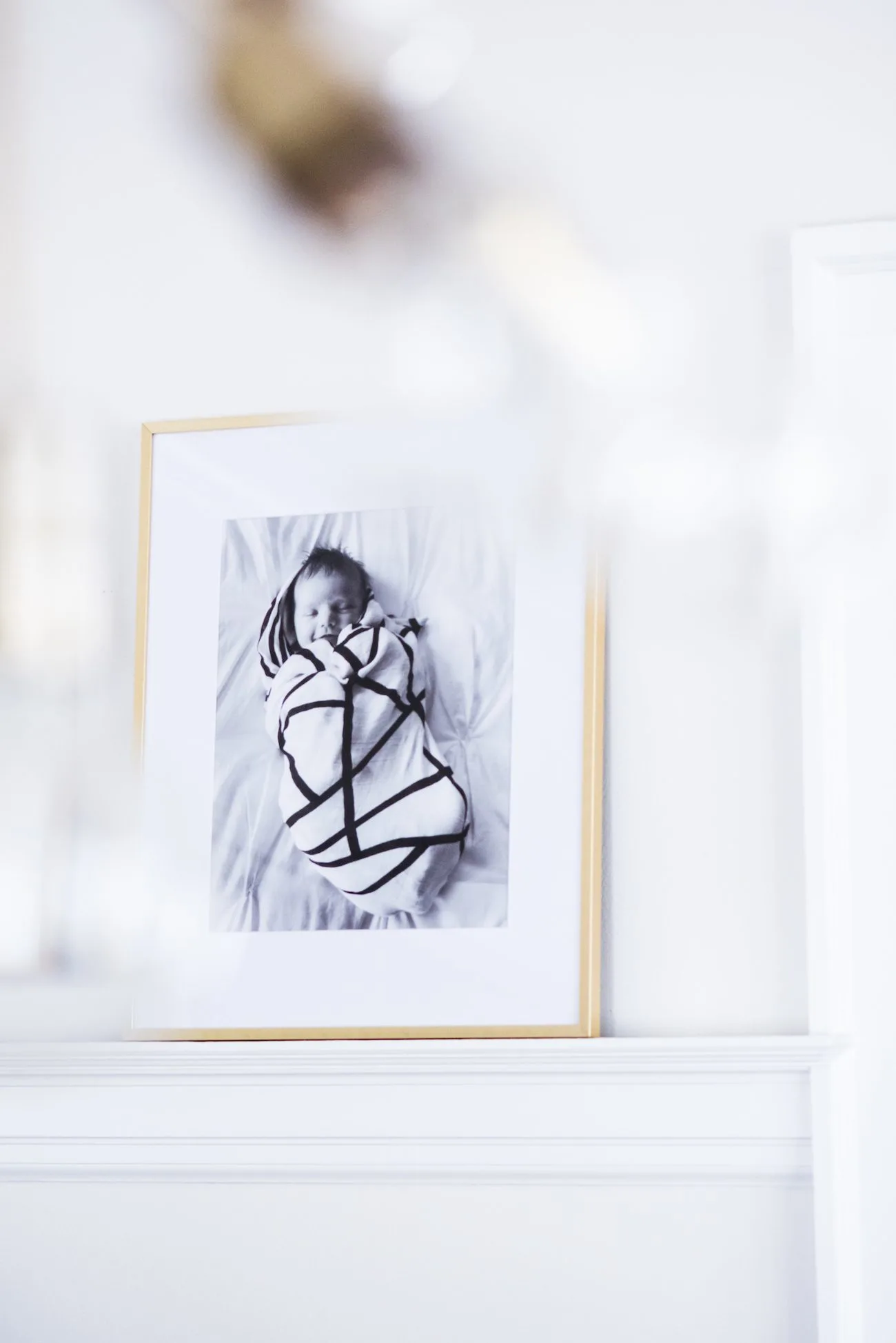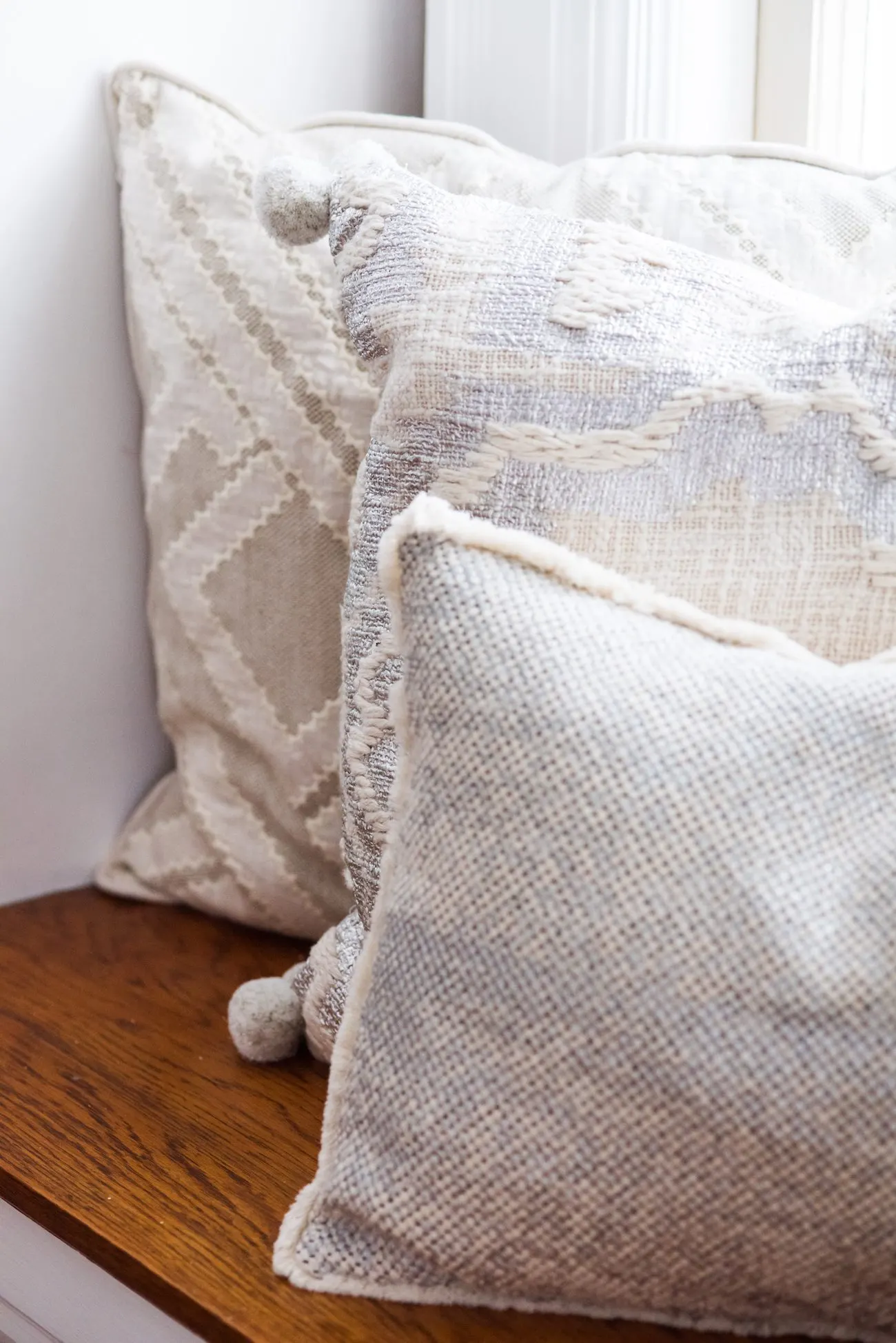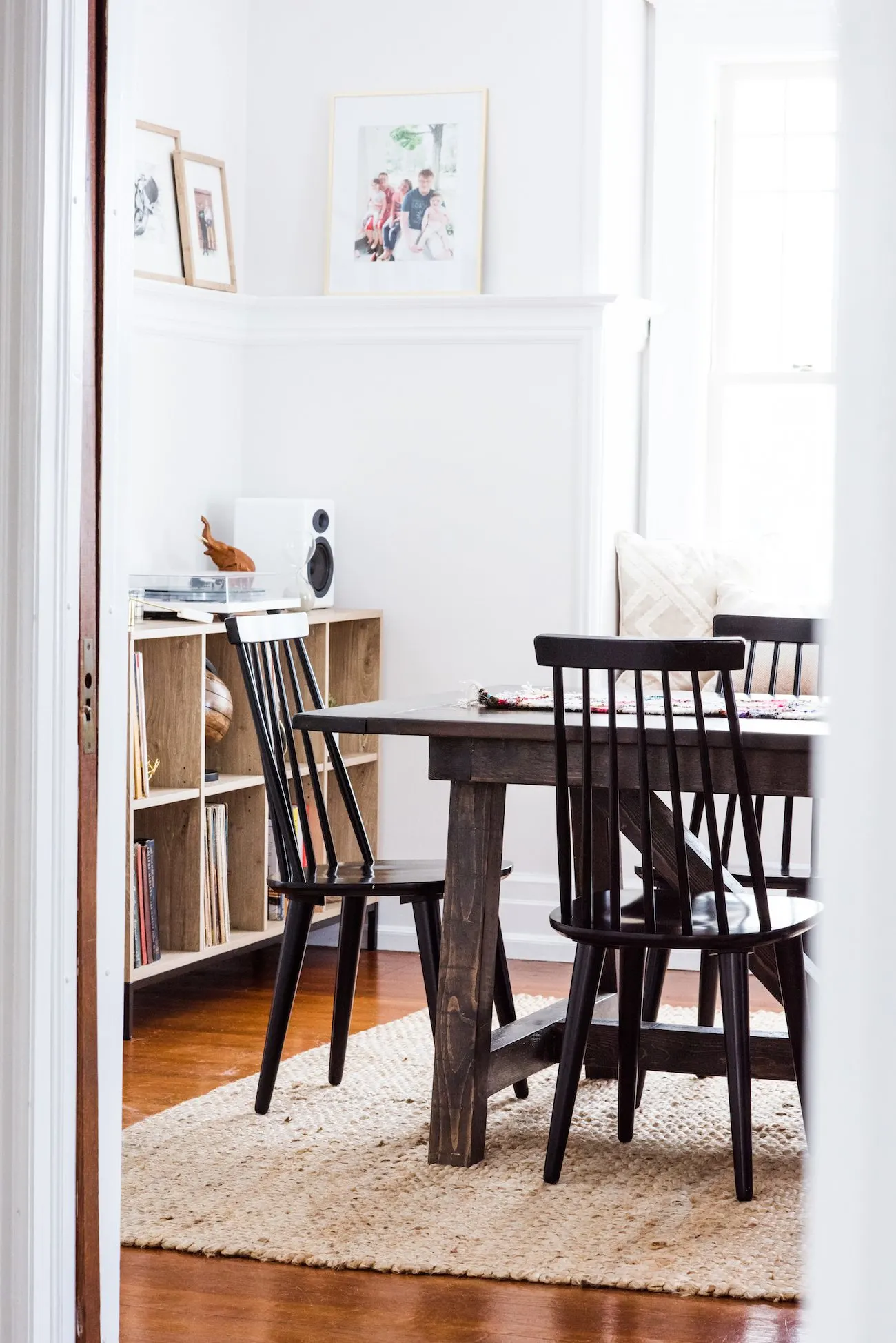 When thinking about our dining room, coziness was a major design consideration. The big sisal rug to anchor the room was a must-have for me. The curtains are technically sheer, but they're quite thick and kind of nubby with a cute pom pom trim that adds a bunch of fun texture to the space. The window ledge on the opposing wall is really deep so we use it for serving food when we're having dinner parties or as extra seating when we're all in the dining room playing cards and listening to our favorite Christmas albums on vinyl. For that reason I loaded it up with pillows that can easily be tucked away when we need that area for serving food. Plants were another must for the space, to add a bit of something green and organic, which we all know `makes any room feel more alive and beautiful. From there I added a ton of our favorite family photos in a mix of wood and brass frames throughout the room, making the most of that amazing original plate rail that runs around the perimeter of the room.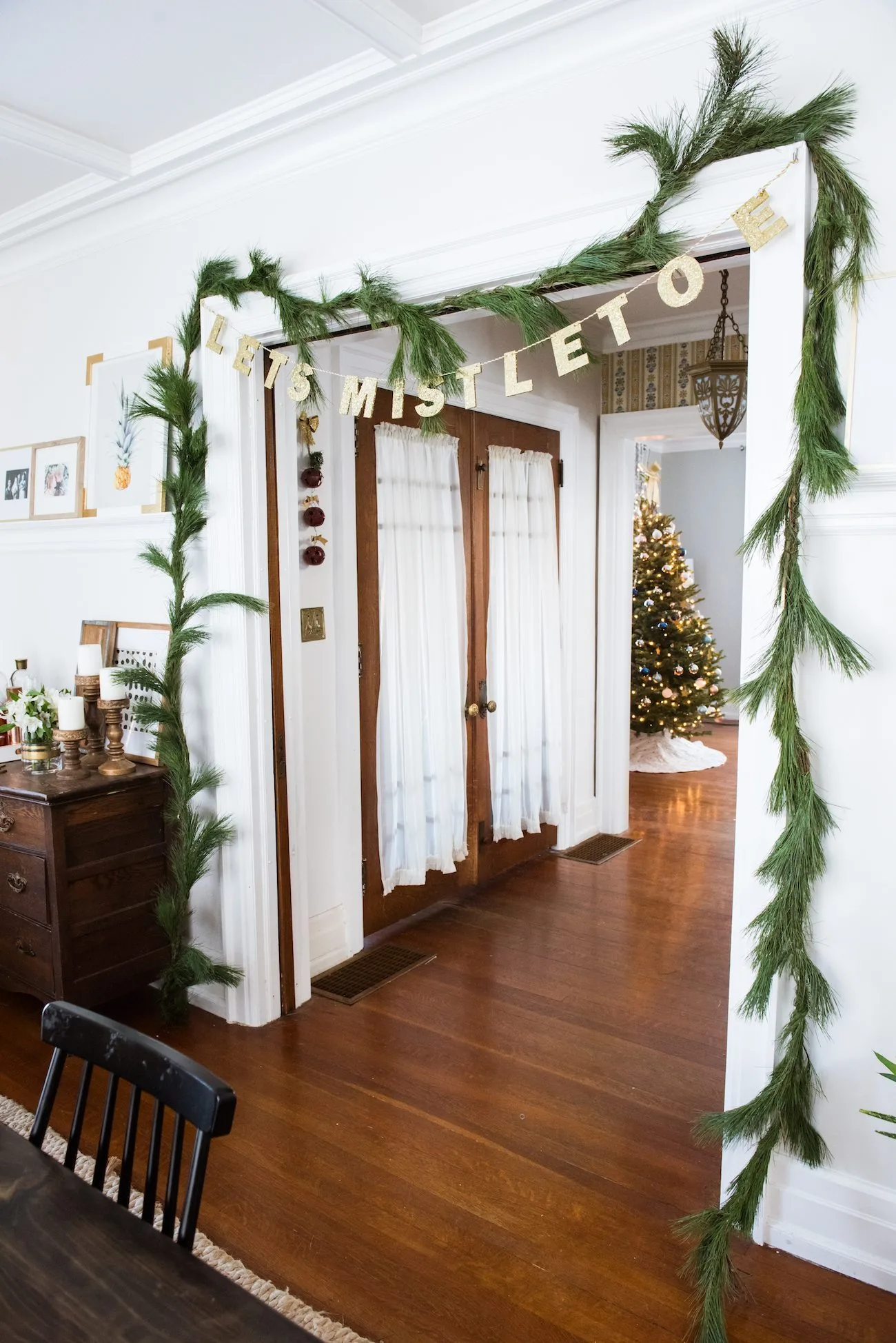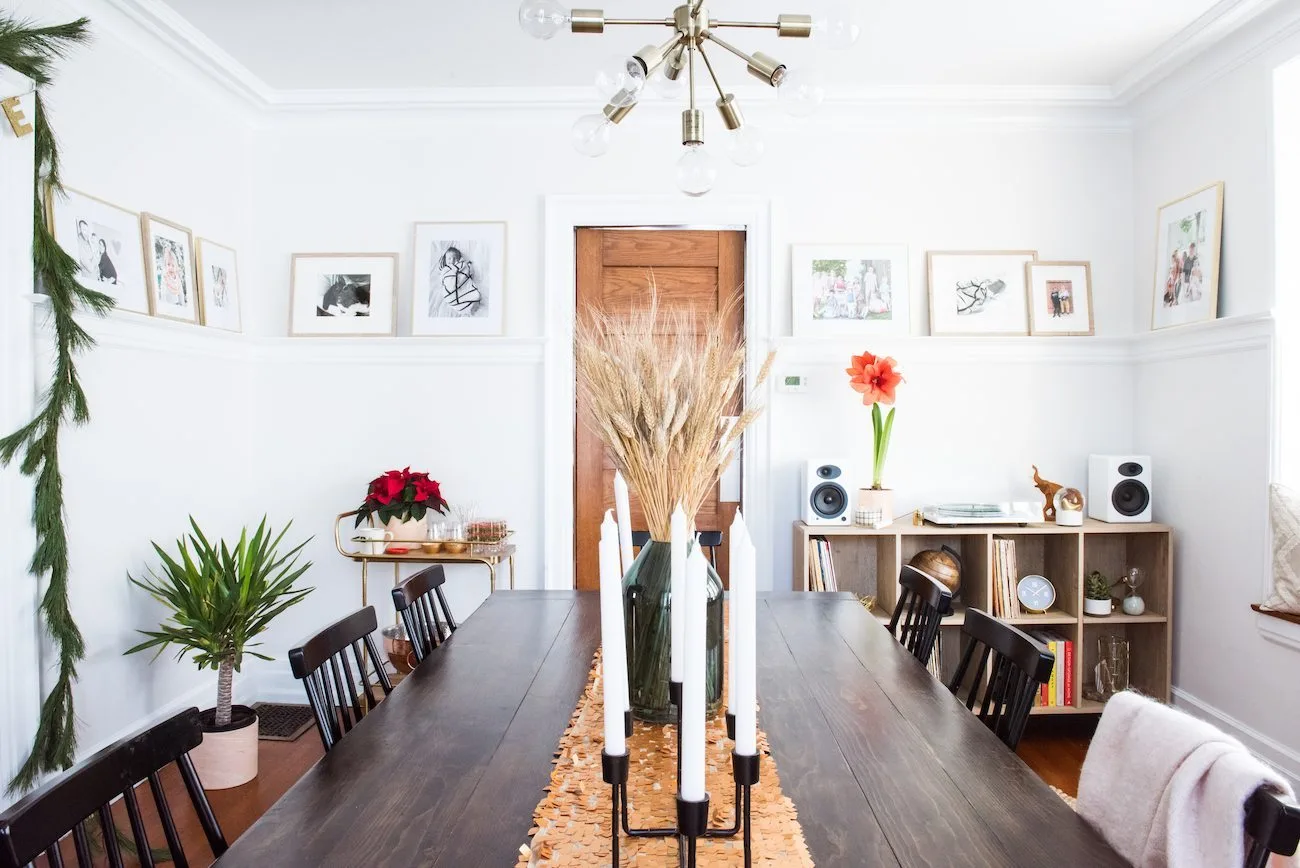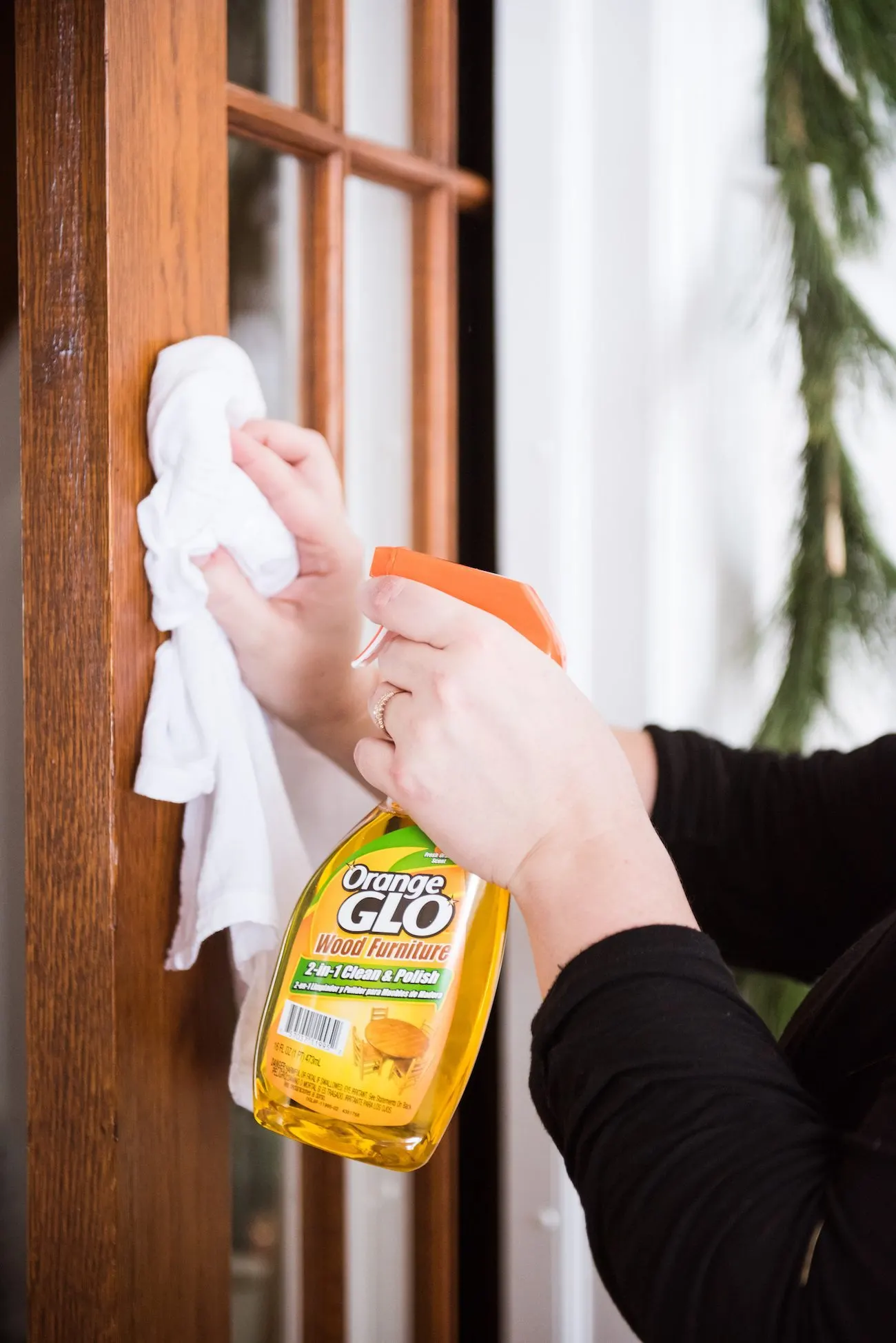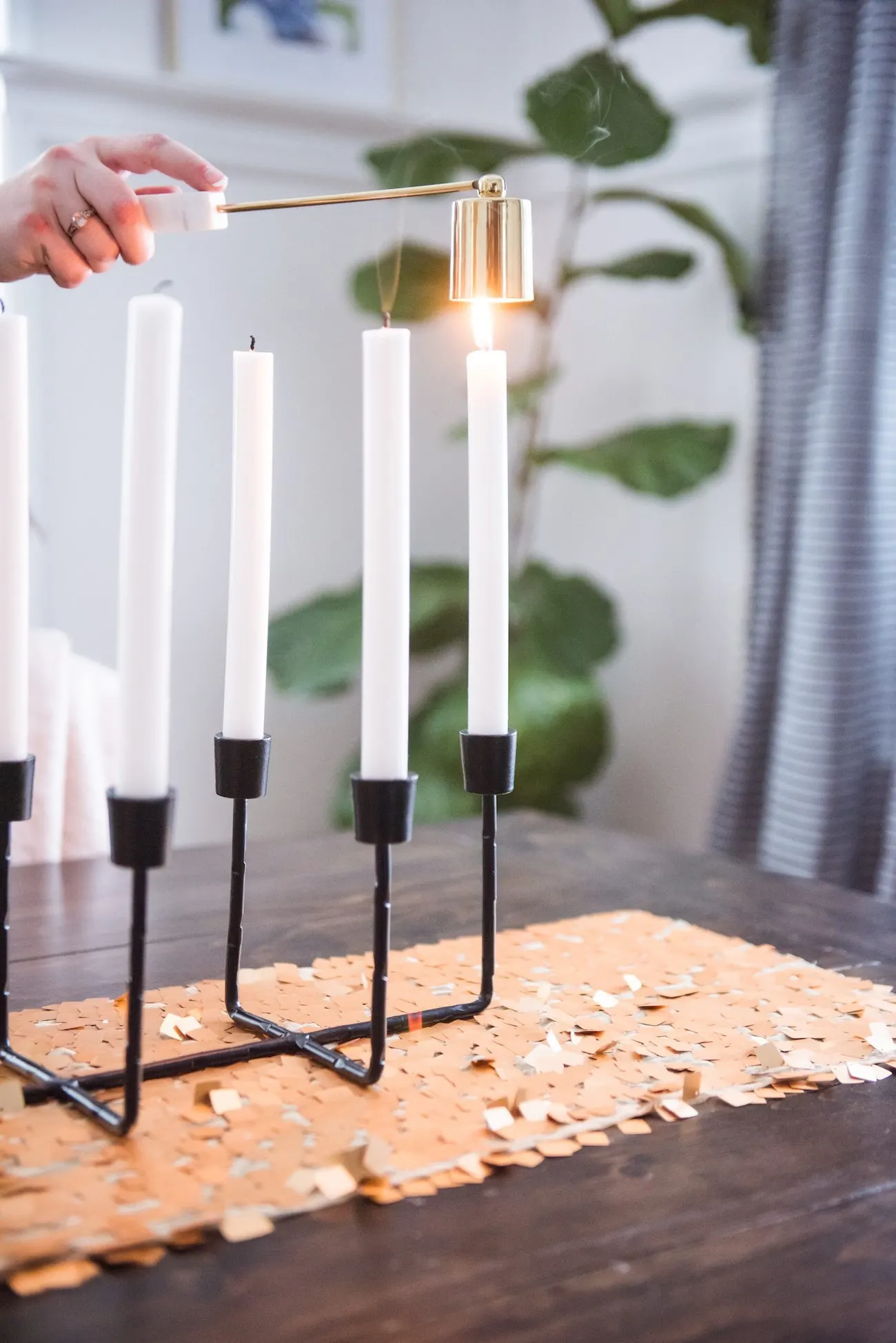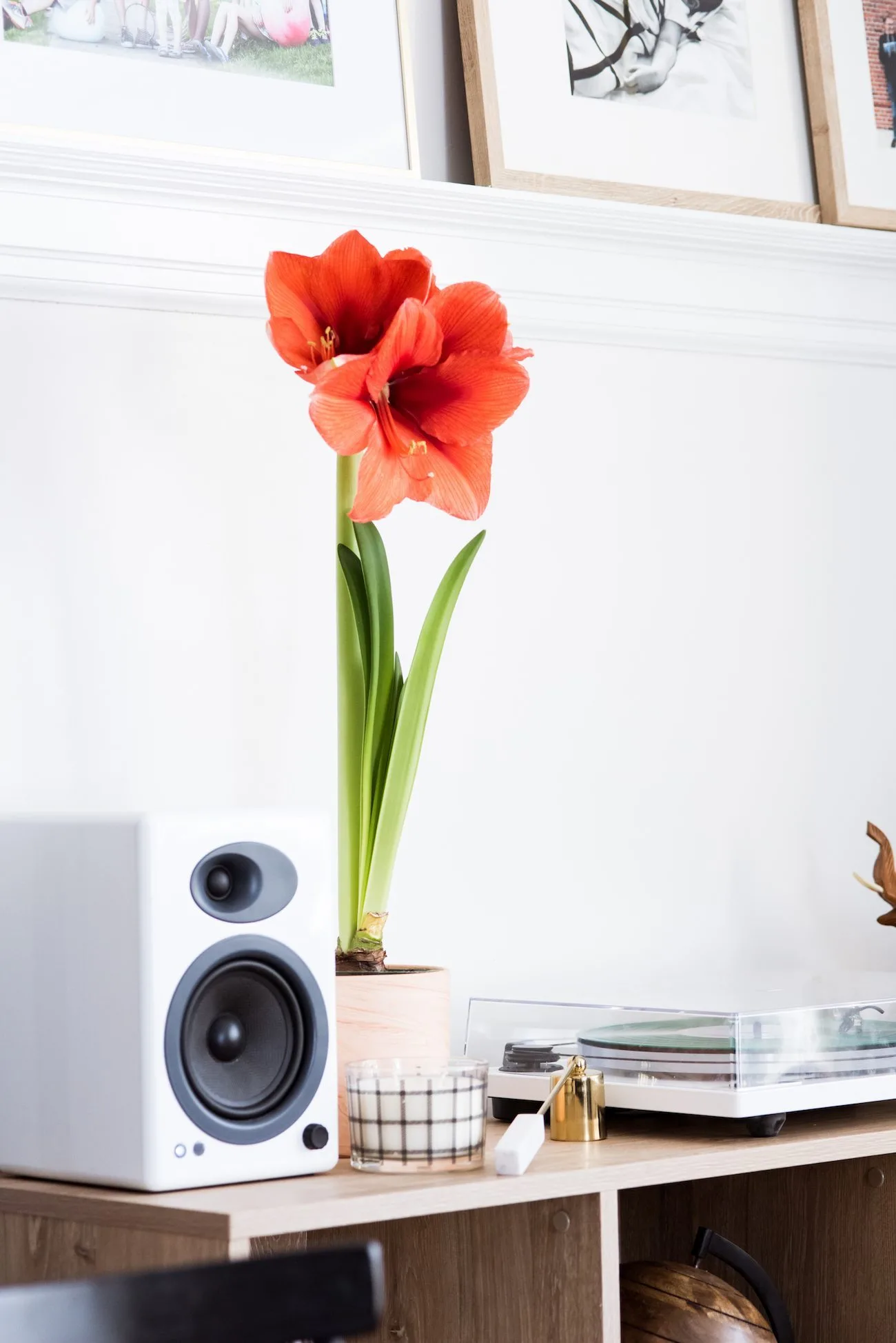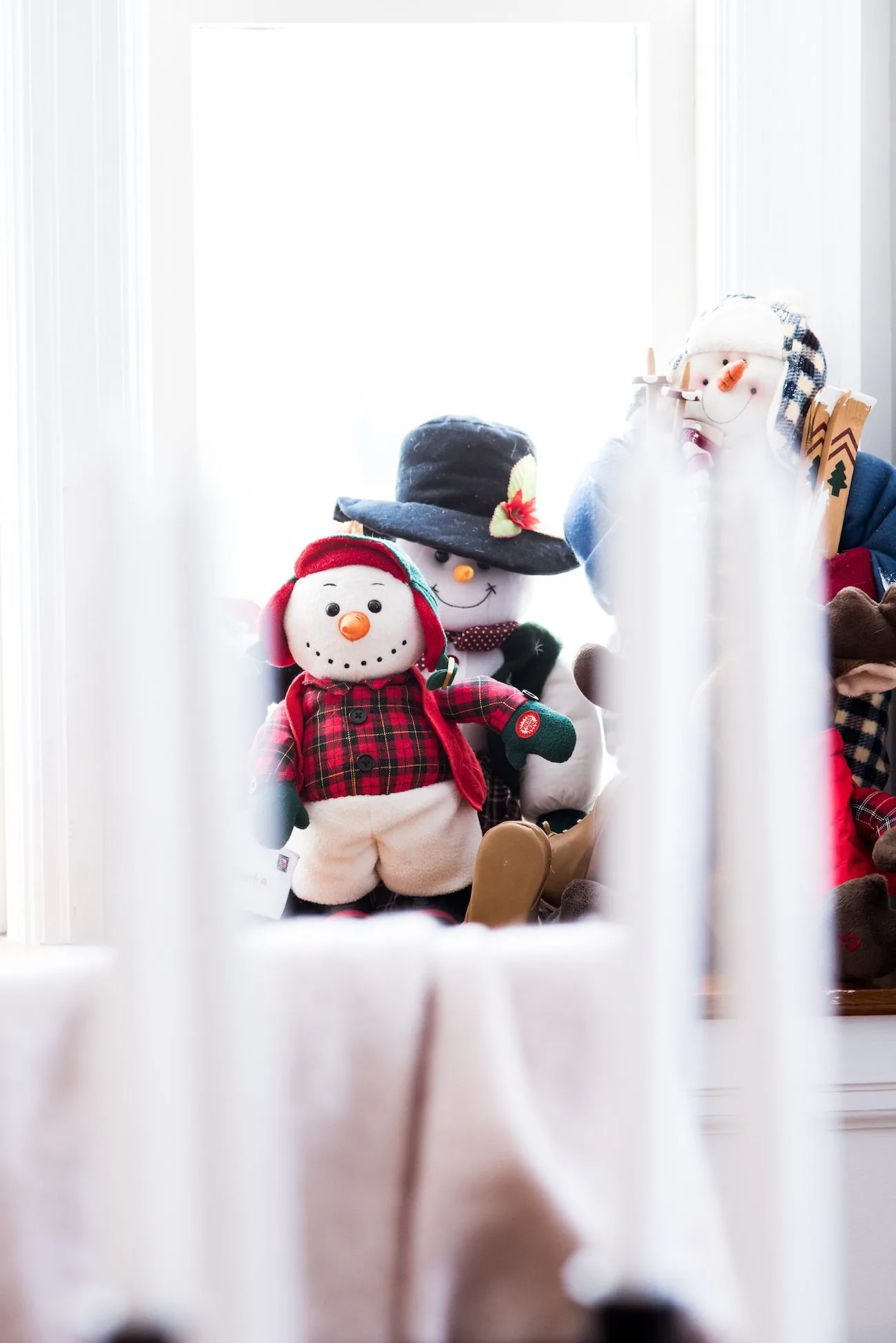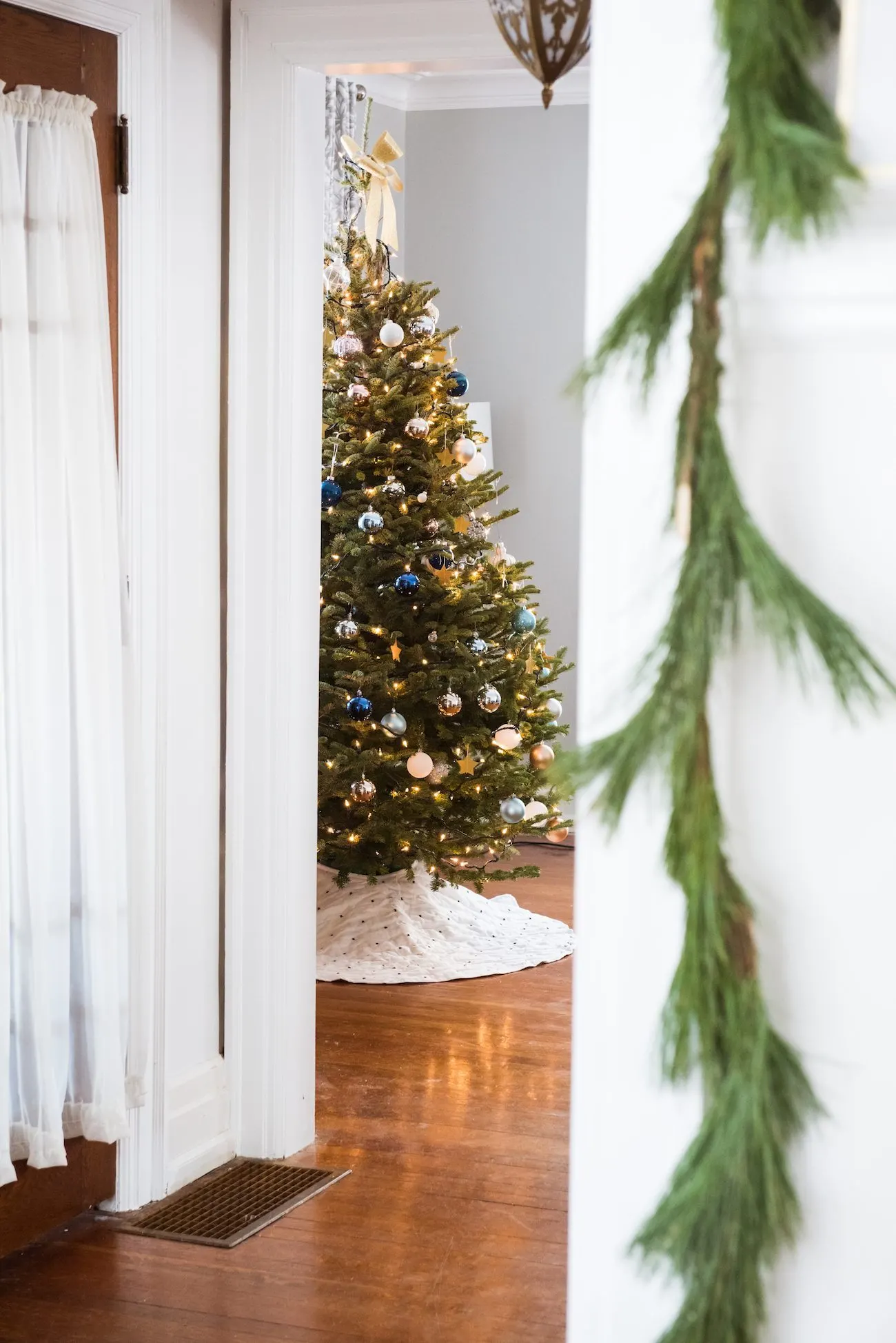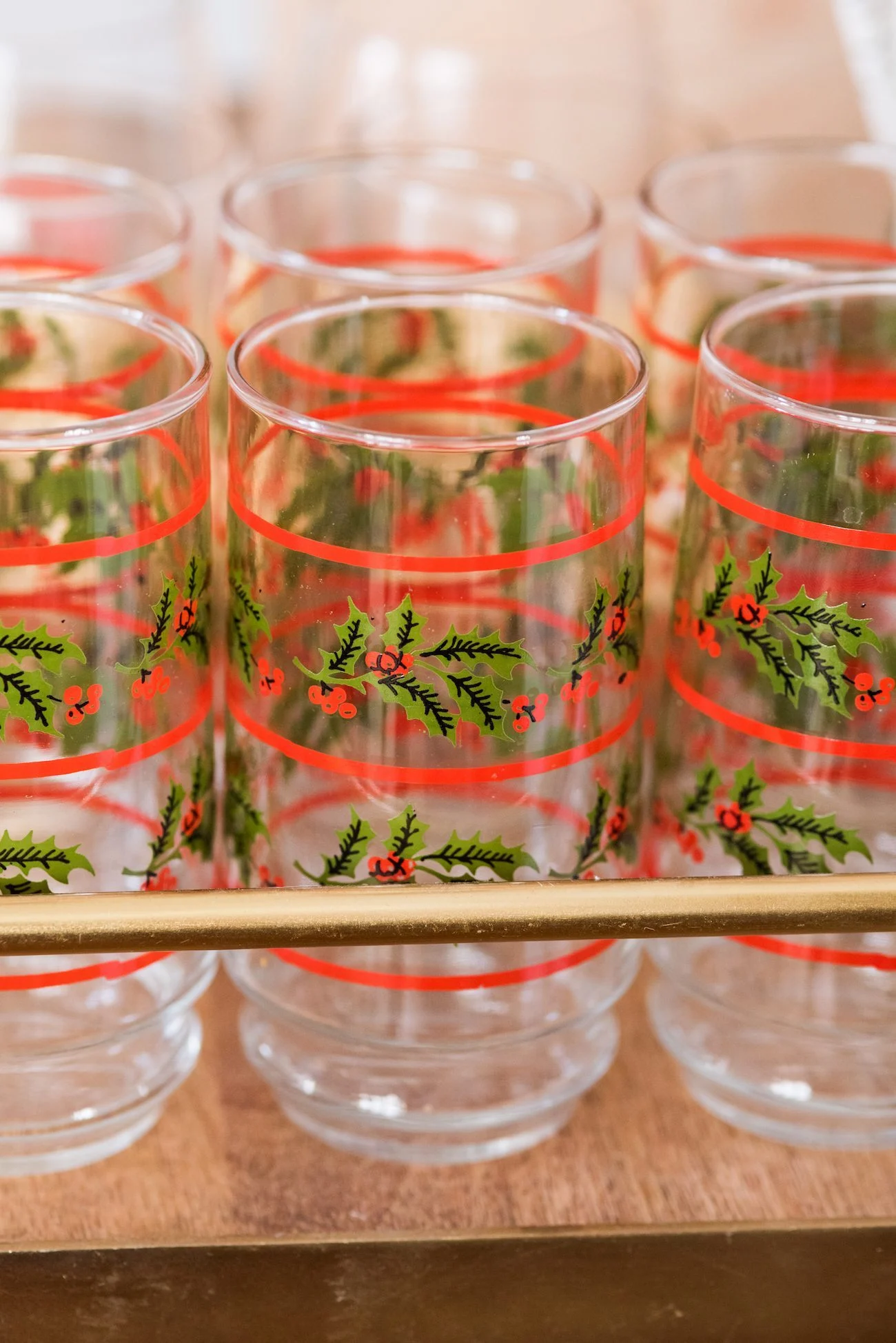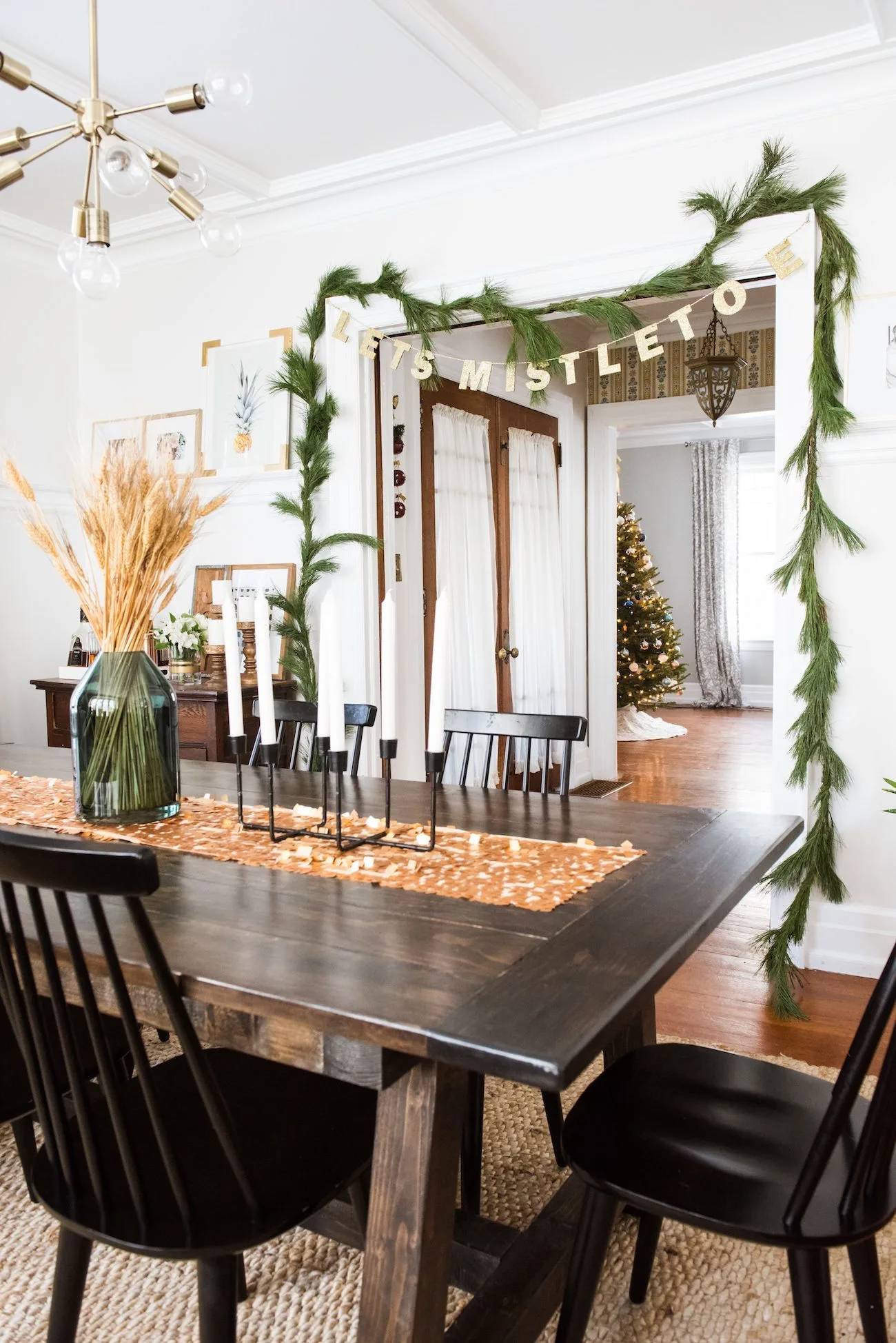 To take things up a few notches for the holidays, greenery was the name of the game. The big doorway into the foyer practically begged for a big green garland so a big green garland is what it got. Loads of tall candlesticks along the table bring that bit of twinkle and magic that every room needs during the holiday season. Before dressing the table, which is the undeniable star of the room, I wiped everything down with Orange Glo™ 2-in-1 Clean and Polish so the beauty of the wood itself (which came from a small little saw mill in Connecticut where Bob's brother built the table) would shine through. Now I'll be able to mix and match serving pieces and place settings for each of the parties we're hosting over the holidays and the table can take center stage as the perfect backdrop. When my grandmother passed nearly 10 years ago, I inherited many of her Christmas decorations so her sweet little collection of stuffed snowmen and some of her pretty holiday glassware always make an appearance this time of year. The finishing touches are pretty seasonal plants like a vibrant poinsettia and the loveliest amaryllis.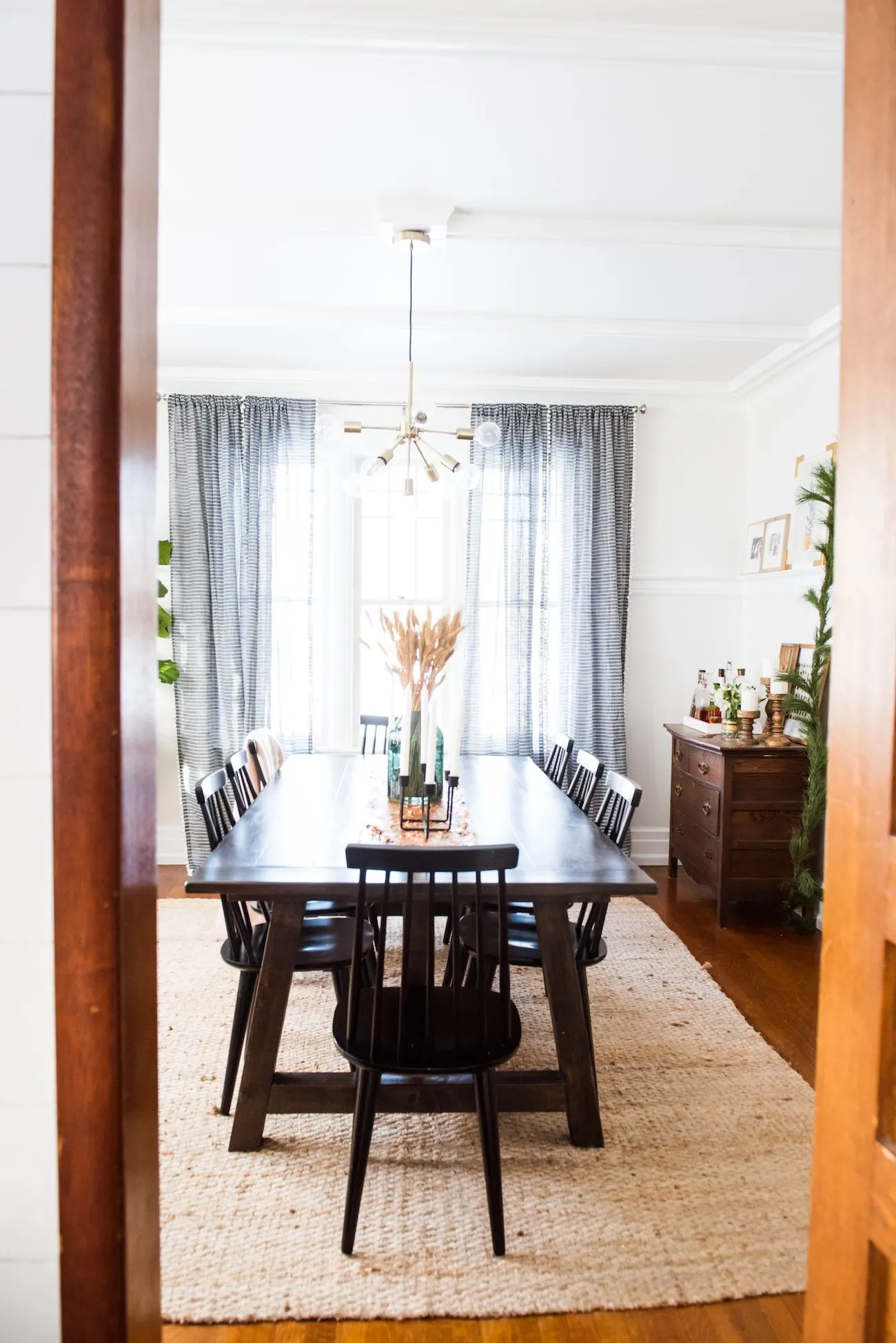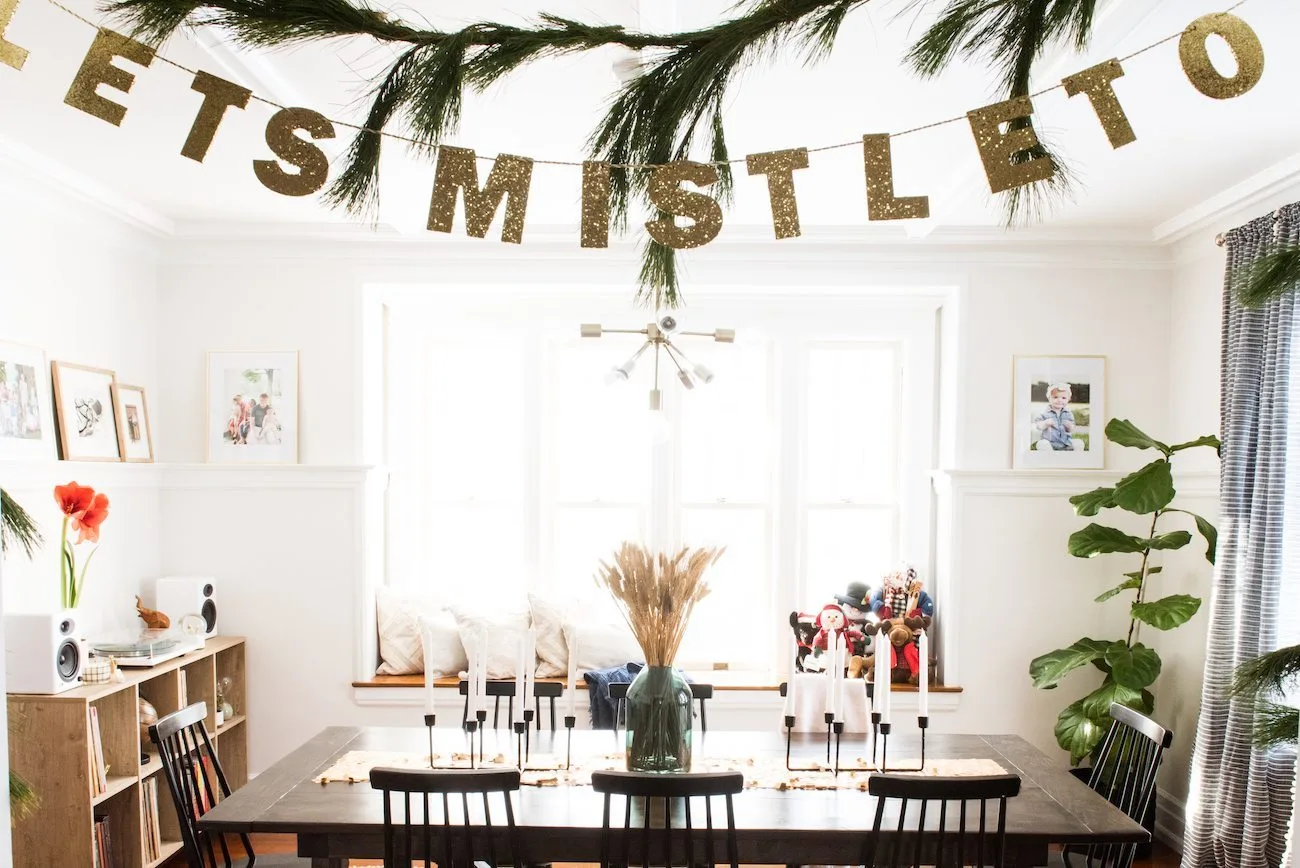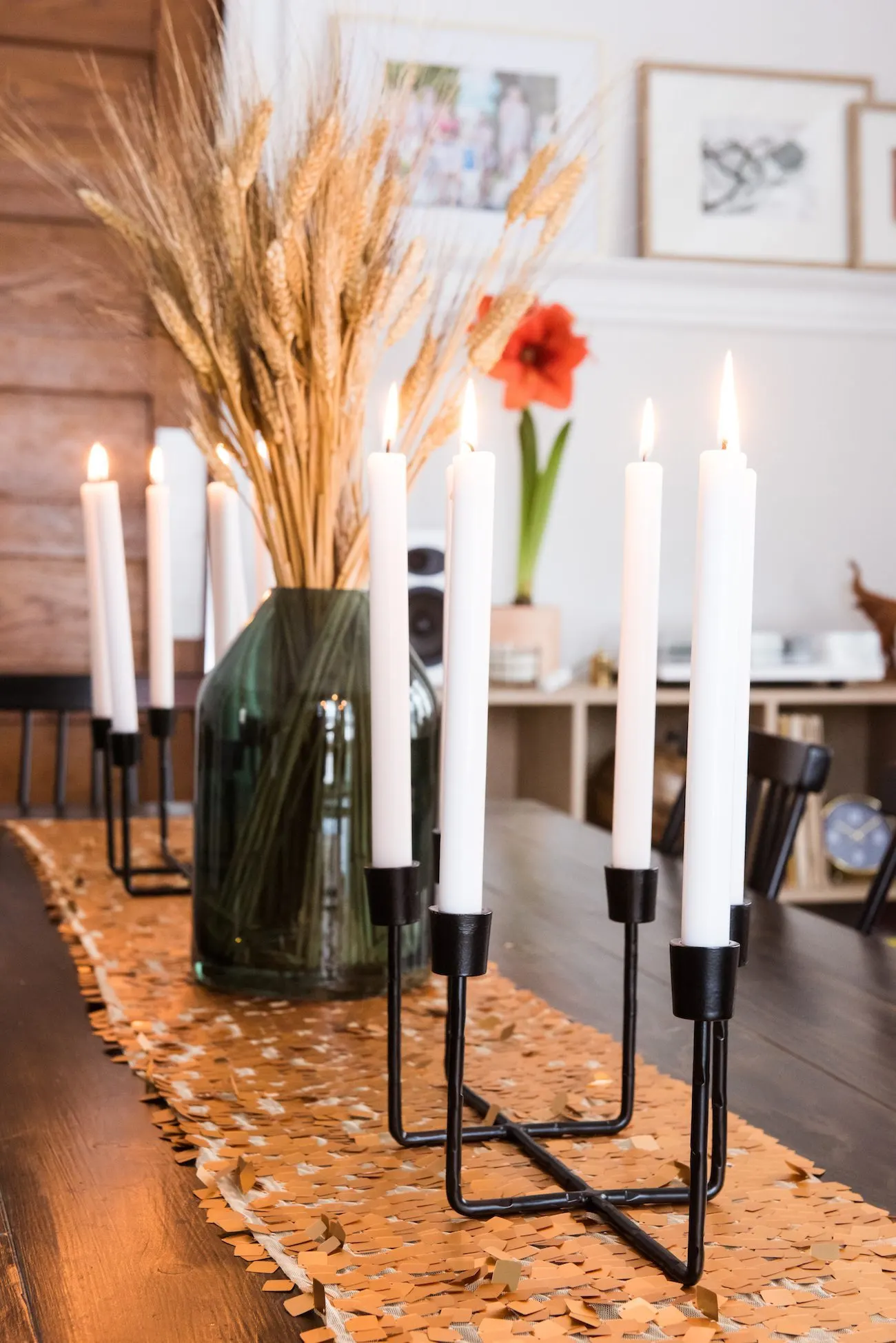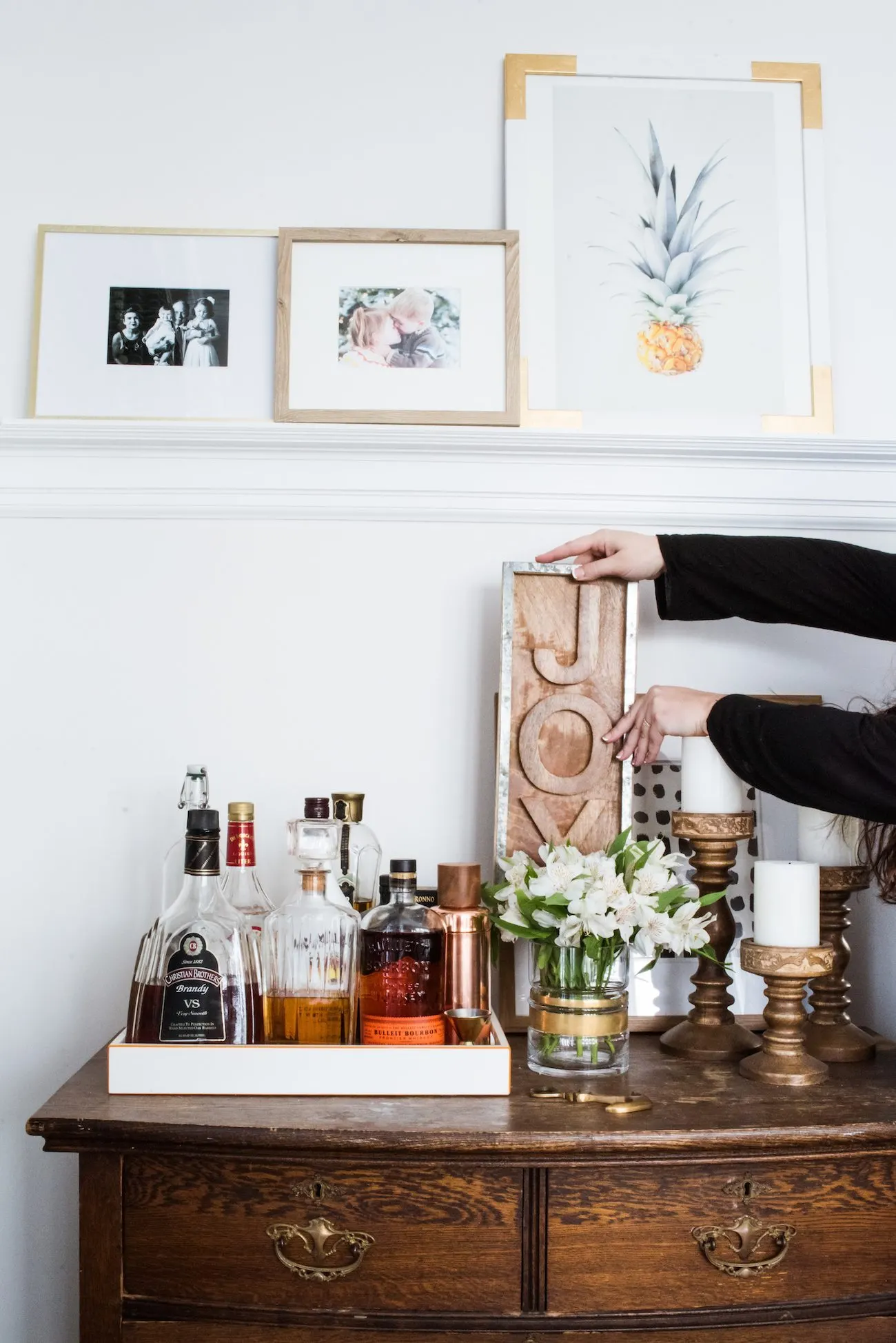 It's no secret that we host a lot of parties, especially this time of year, so having our dining room finally come to life as I've always envisioned it honestly feels amazing. With just the right combination of textiles, art, the slightly unexpected addition of our record player, and a few pretty little details, it is such a joyful and soulful place to come together and spend time with the ones we love. You can give your own home the same kind of love with a bit of Orange Glo™ cleaning products, a few new pillows, a great comfy throw blanket and a bit of candlelight this holiday season!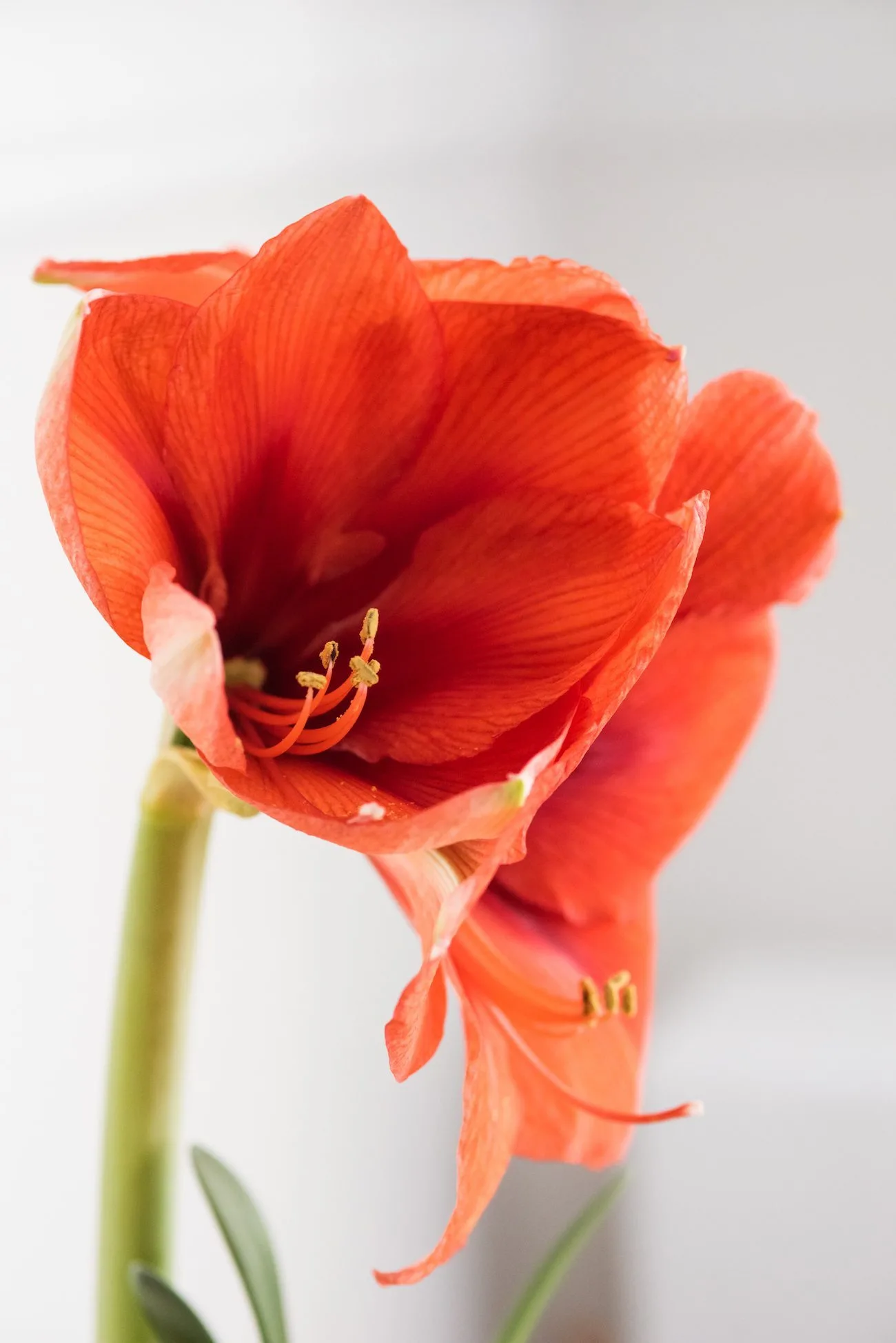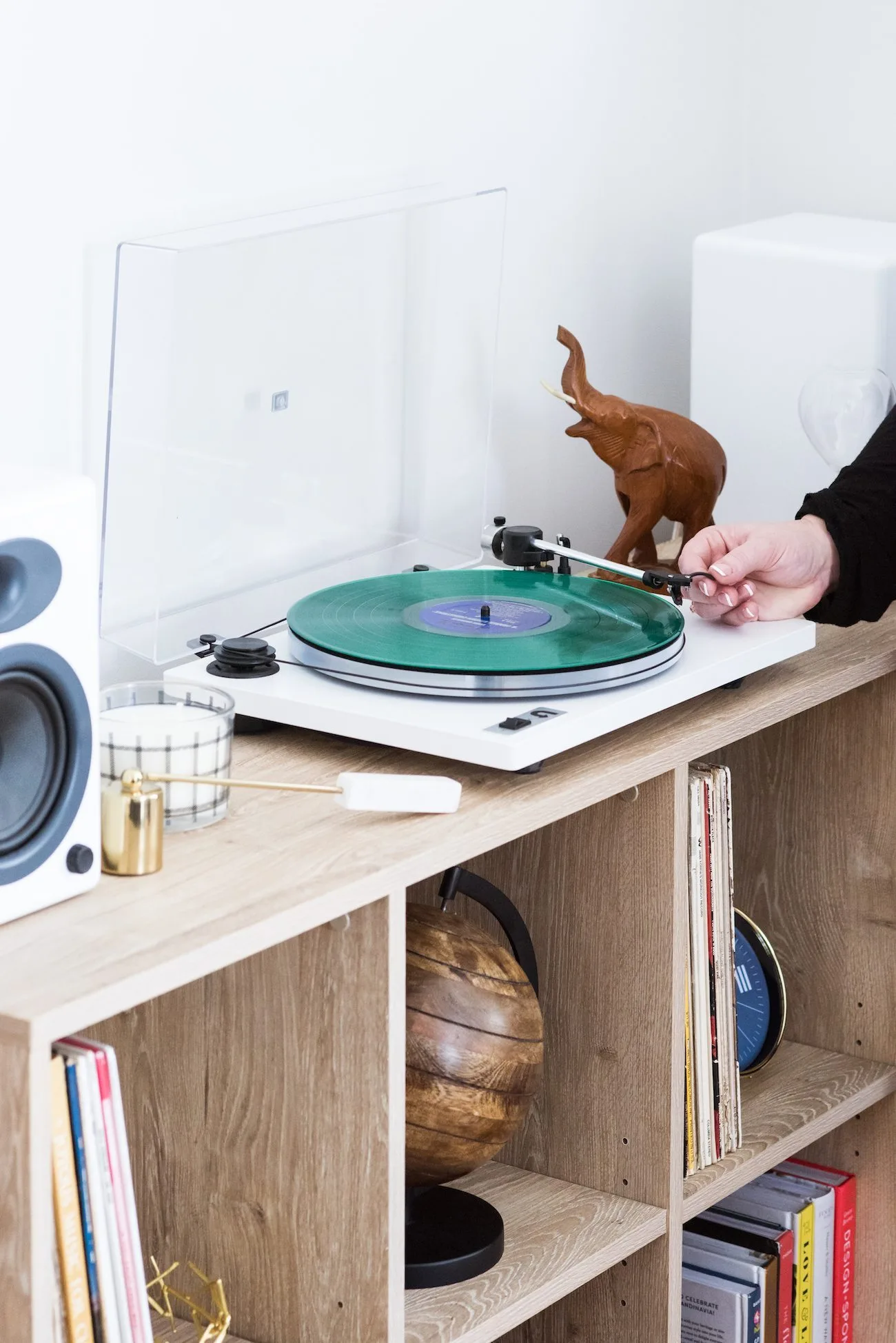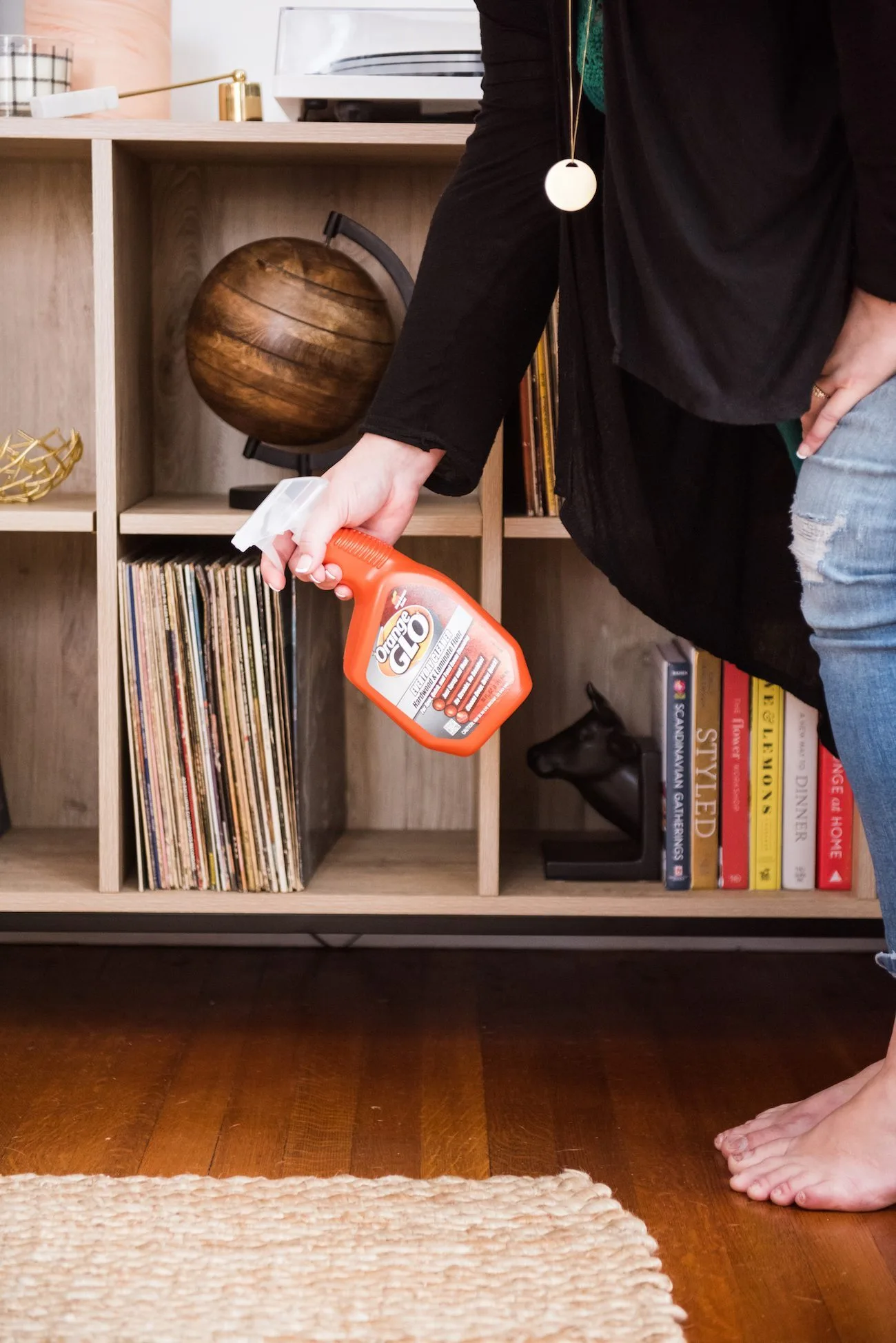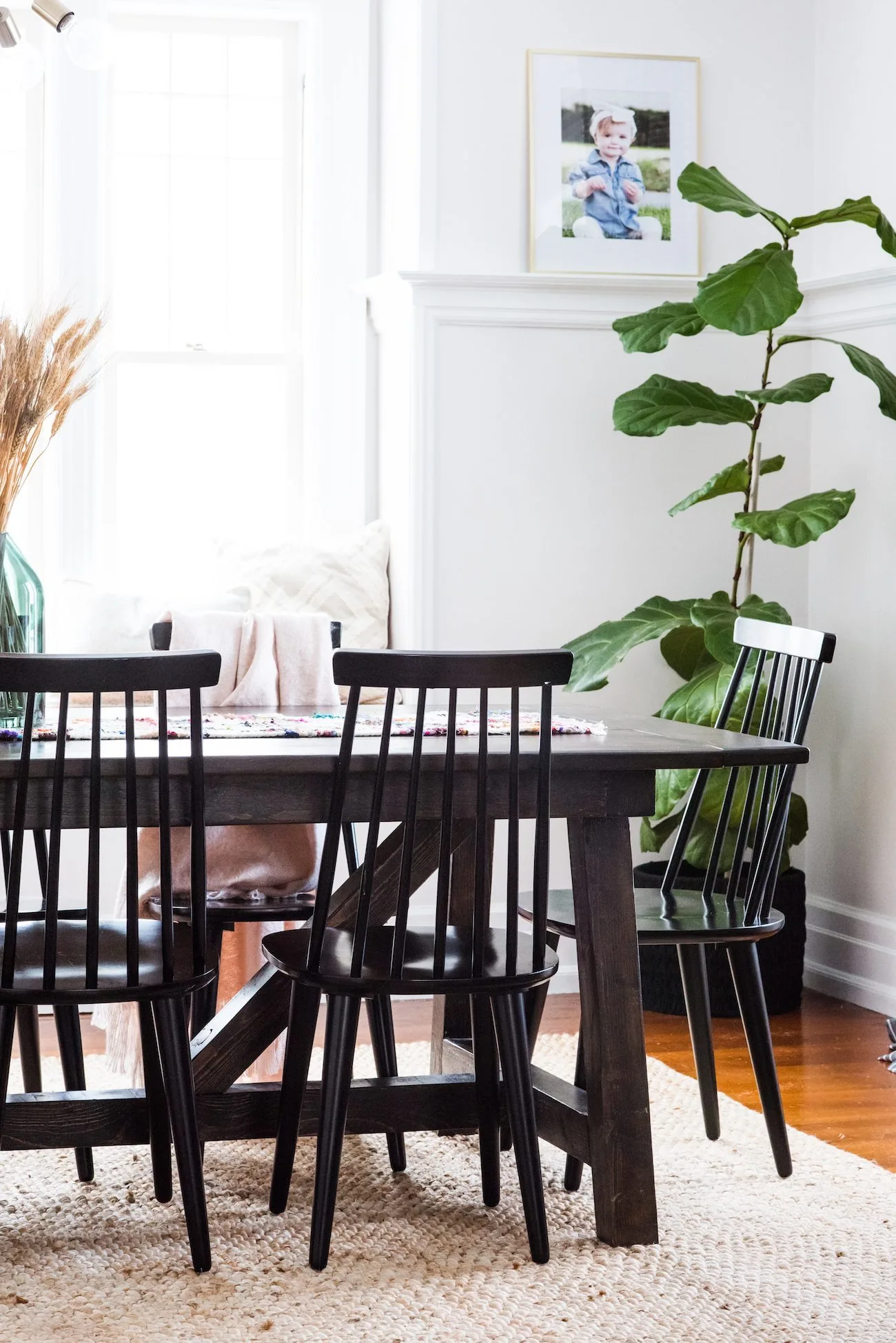 [Art direction by Cyd Converse | Photos by Alice G. Patterson.]