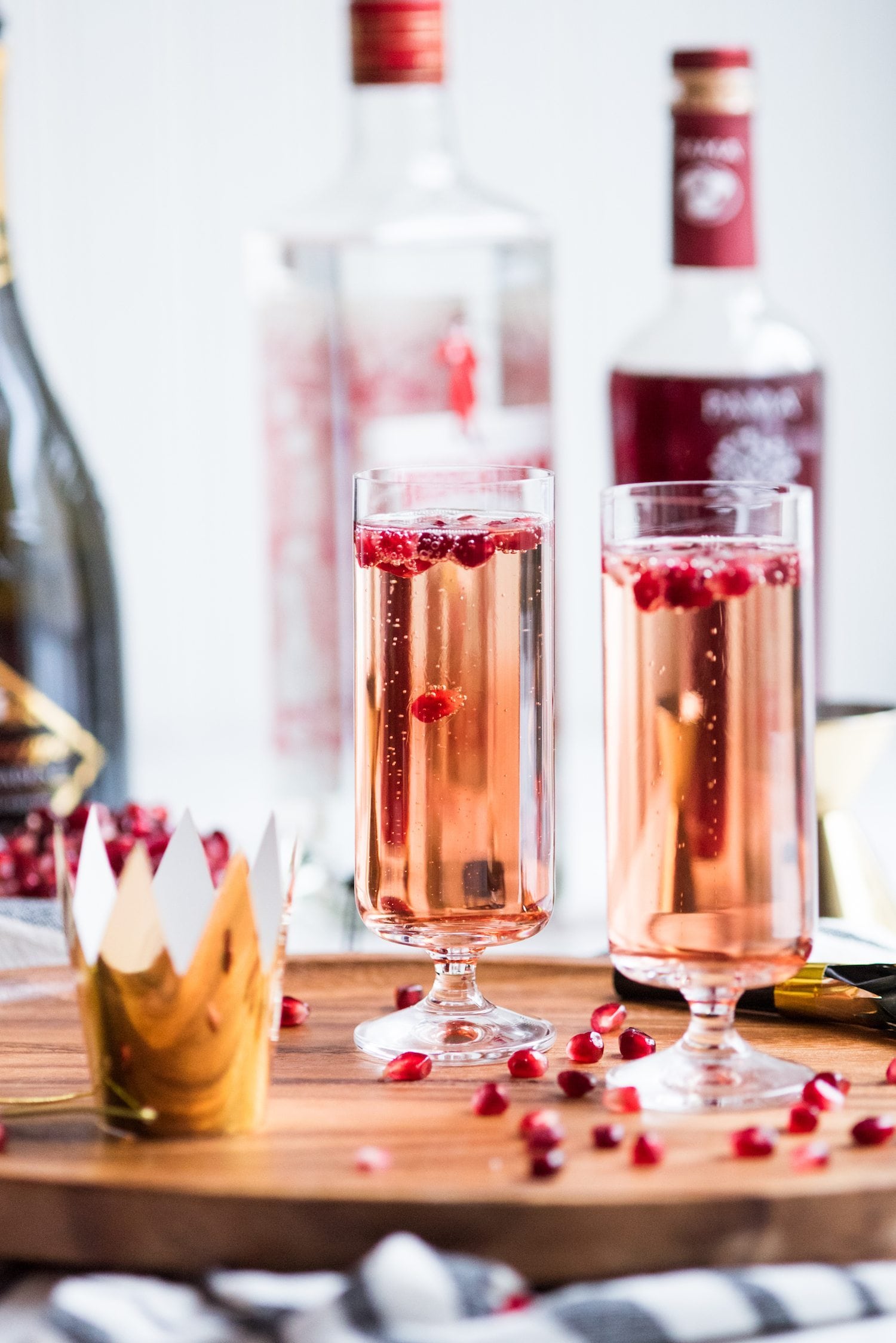 With New Year's Eve just a few days away, what better time is there to talk about festive bubbly cocktails?! Although, in all seriousness, I am advocate of a good bubbly cocktail precisely 100% of the time. Or just a good bottle of bubbly by itself. That's always a fully acceptable option. Today though, we're putting a spin on one of my favorite cocktails, the French 75, adding a pomegranate punch to what I consider one of the best of the classic cocktail recipes. Our neighbor and good friend Nikki has been on an enthusiastic pomegranate cocktail kick throughout the entire holiday season and she completely inspired this drink!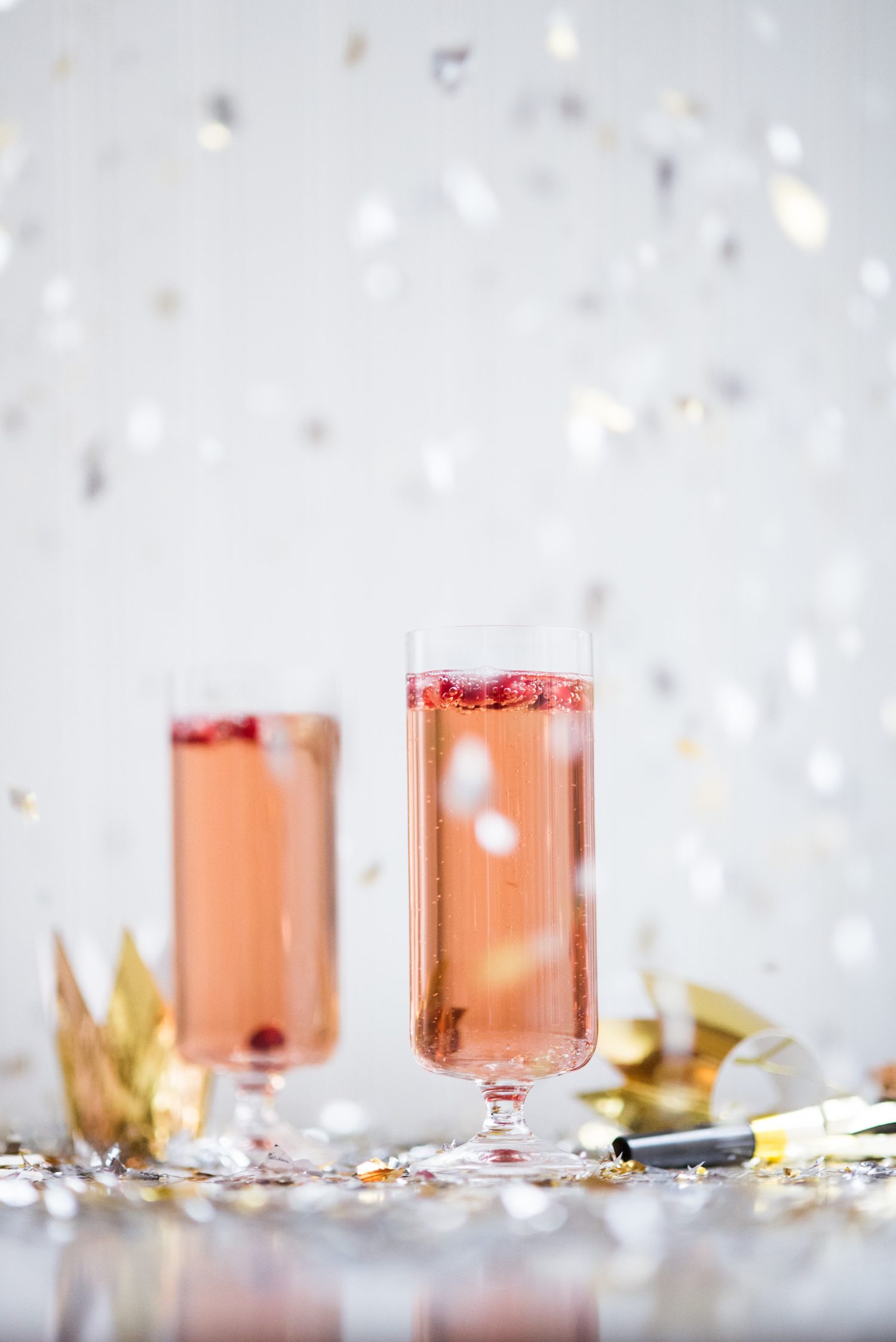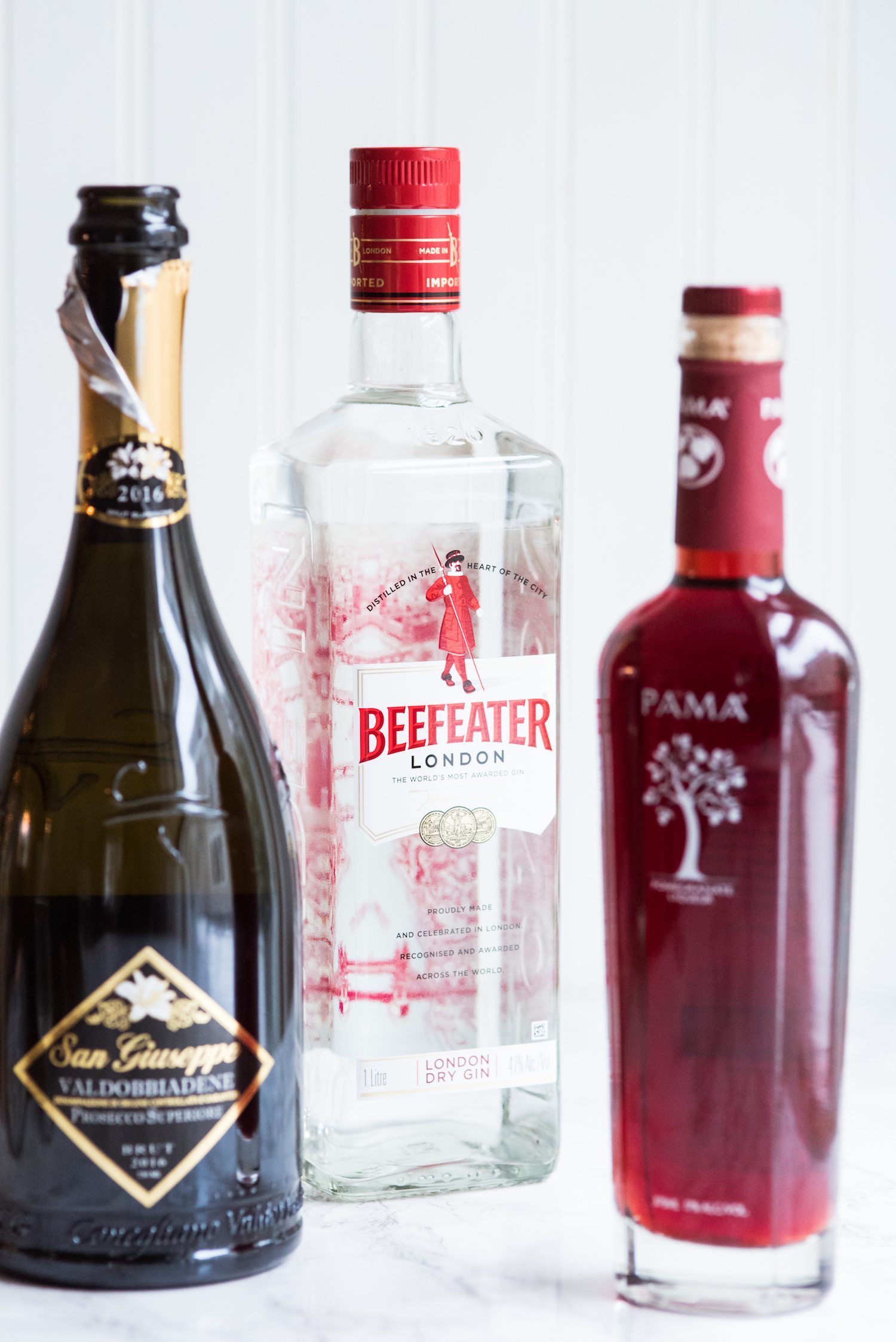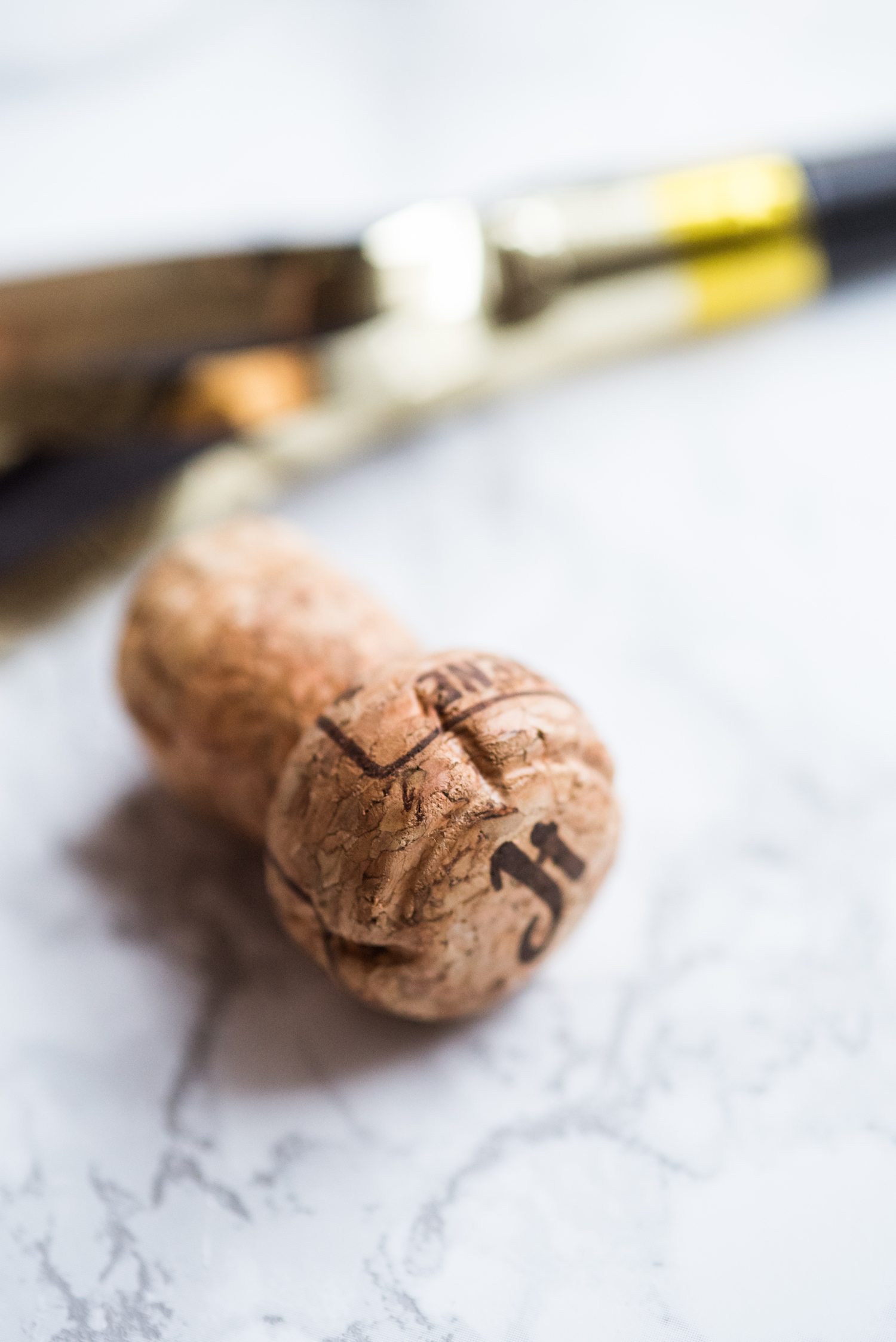 A traditional French 75 combines two parts champagne to one part gin paired with lemon and simple syrup. Today we're skipping the lemon in lieu of pomegranate liqueur and fresh pomegranate seeds, which lend a beautiful color and a tart, fruity flavor to this cocktail. I'm also using prosecco here instead of champagne, which you can swap interchangeably at will with this kind of drink recipe. If you're not into gin, you probably won't magically like gin in this drink since you can definitely taste it in this mix so I suggest either your favorite go-to vodka or even a berry flavored vodka. Raspberry vodka would be particularly delicious!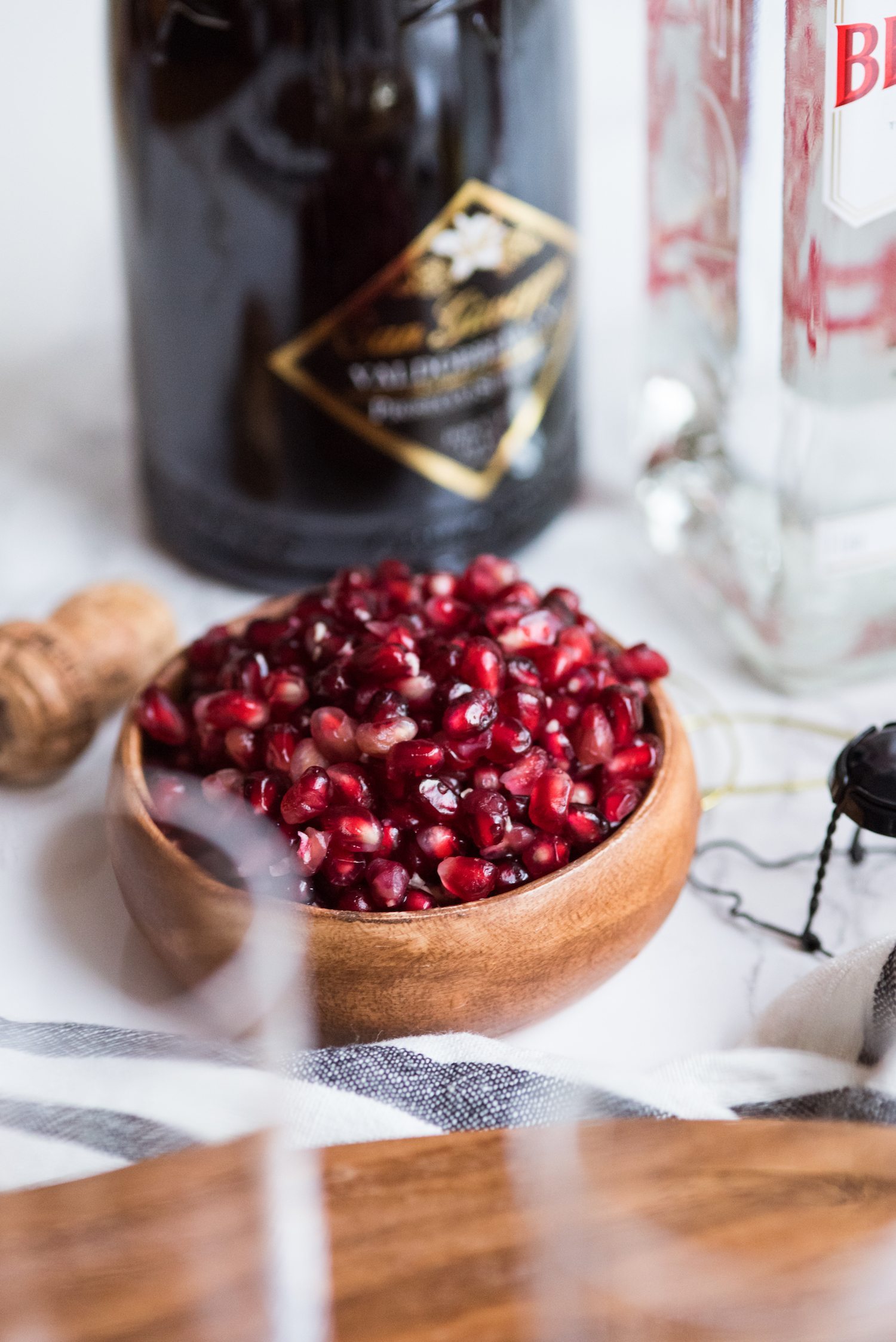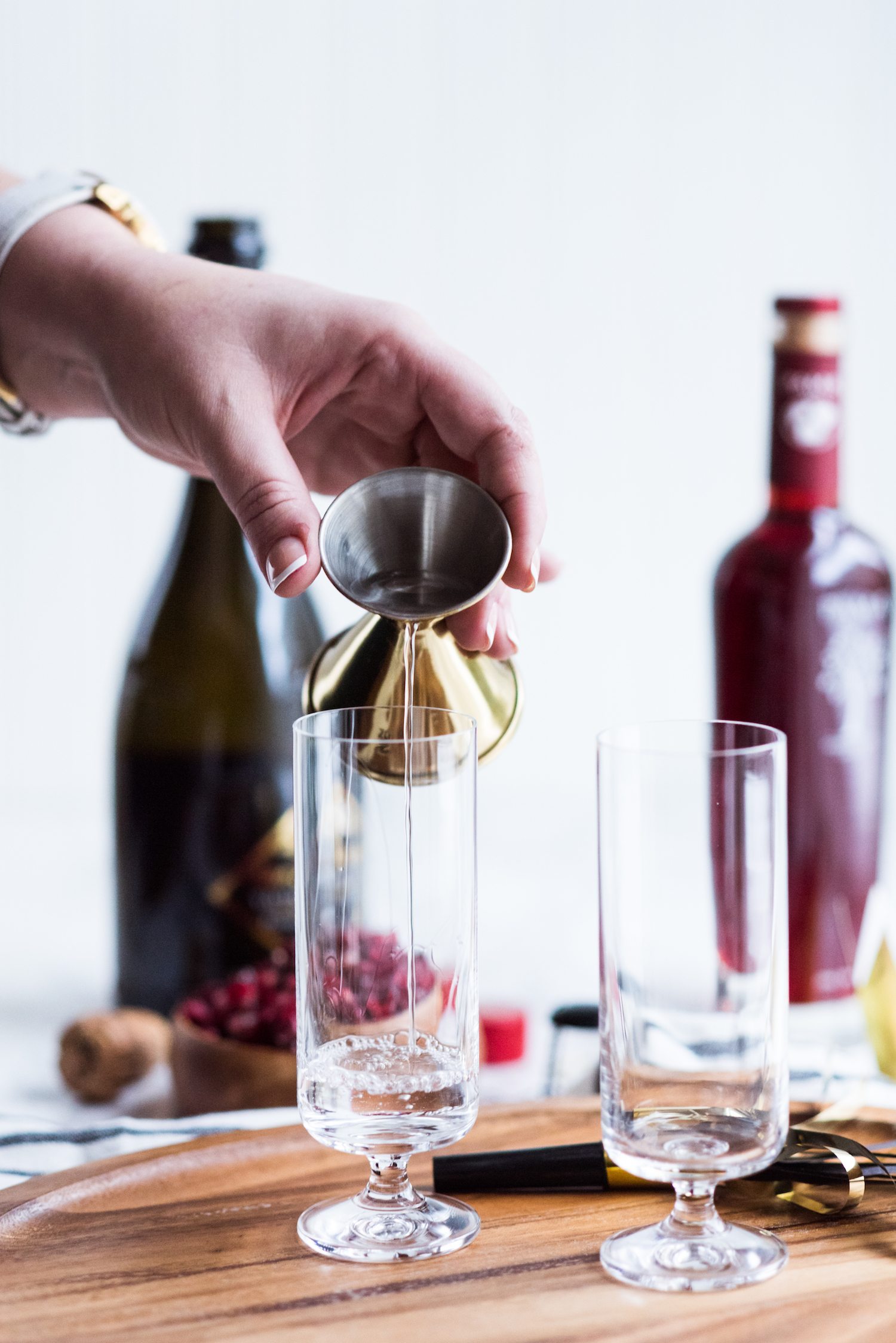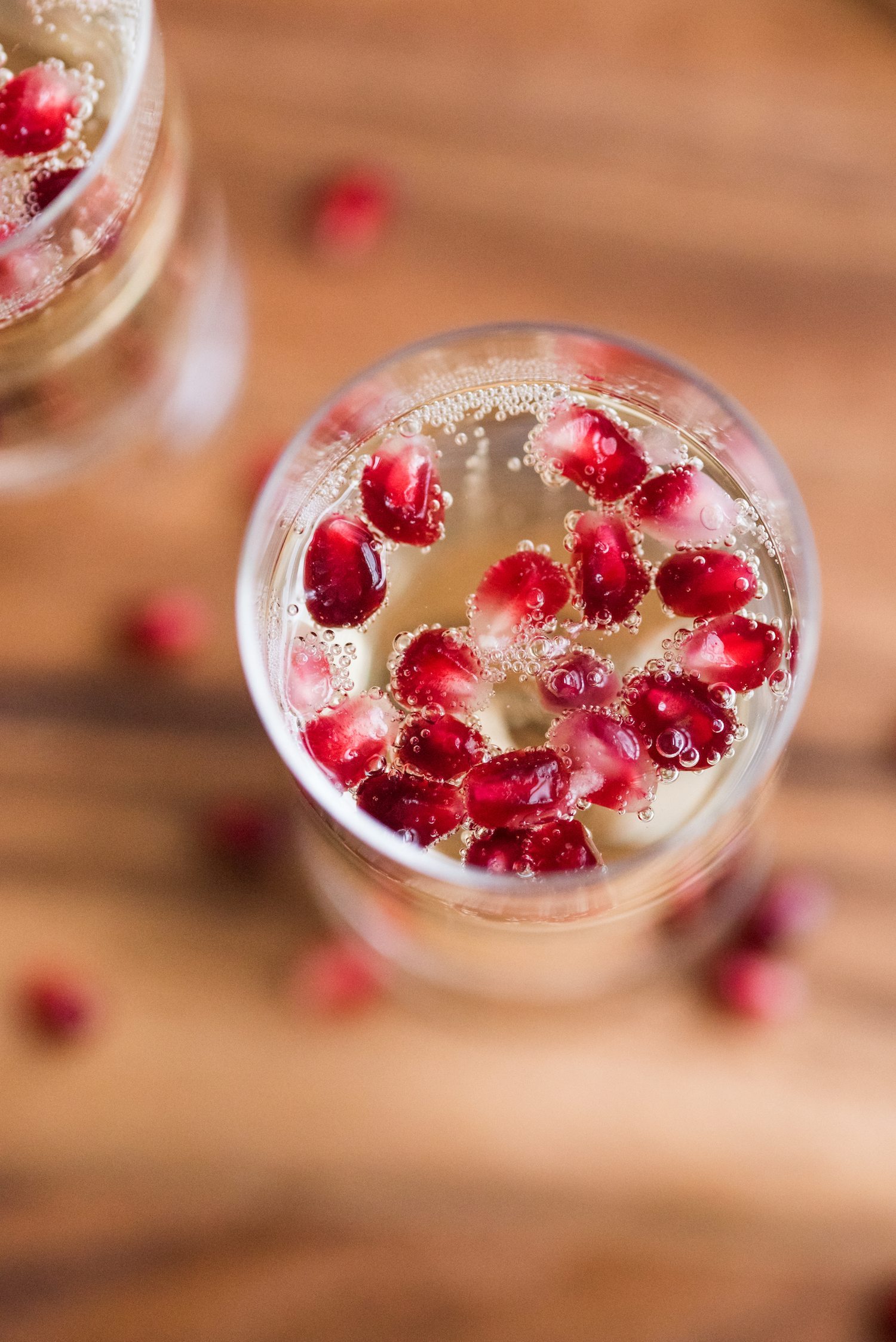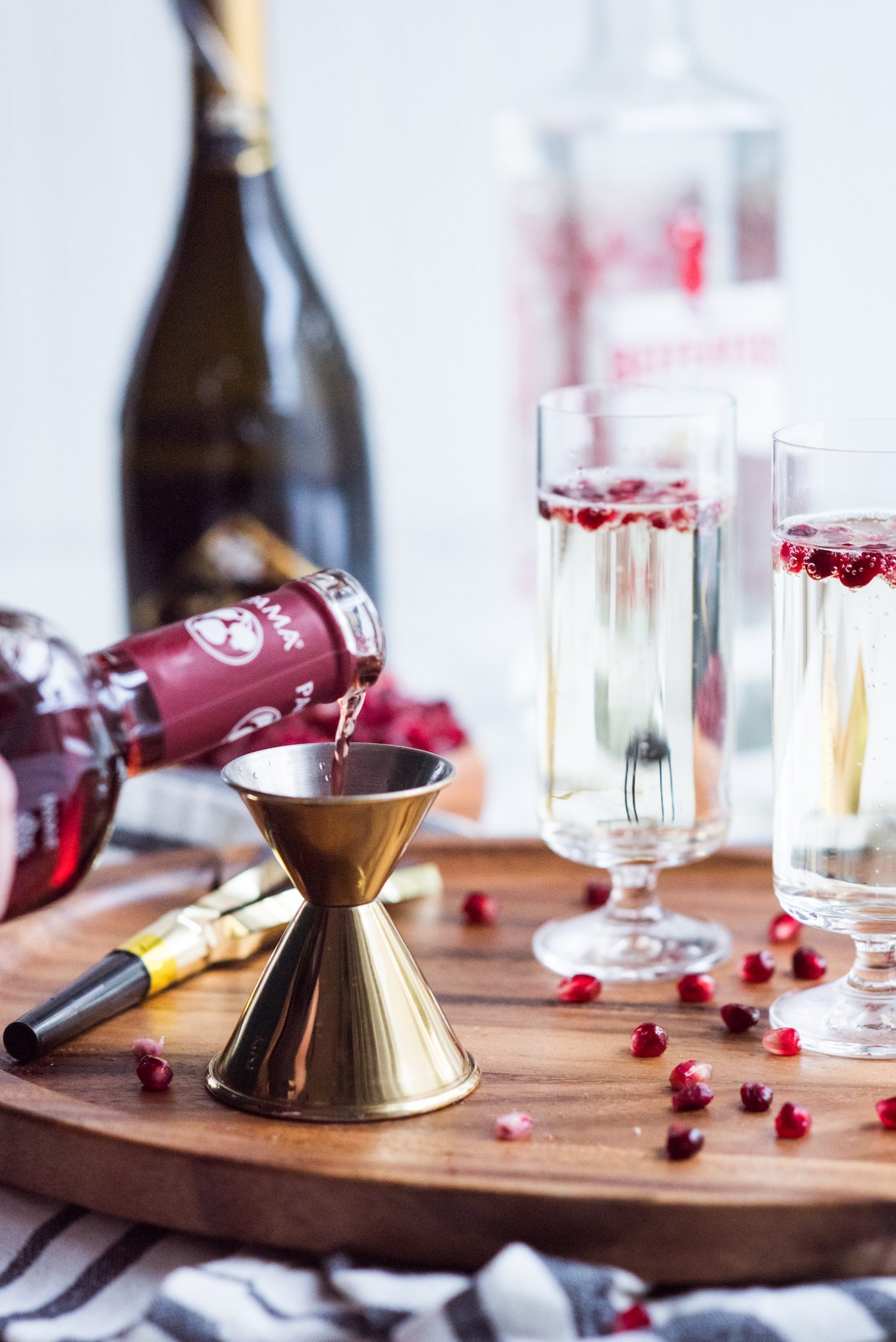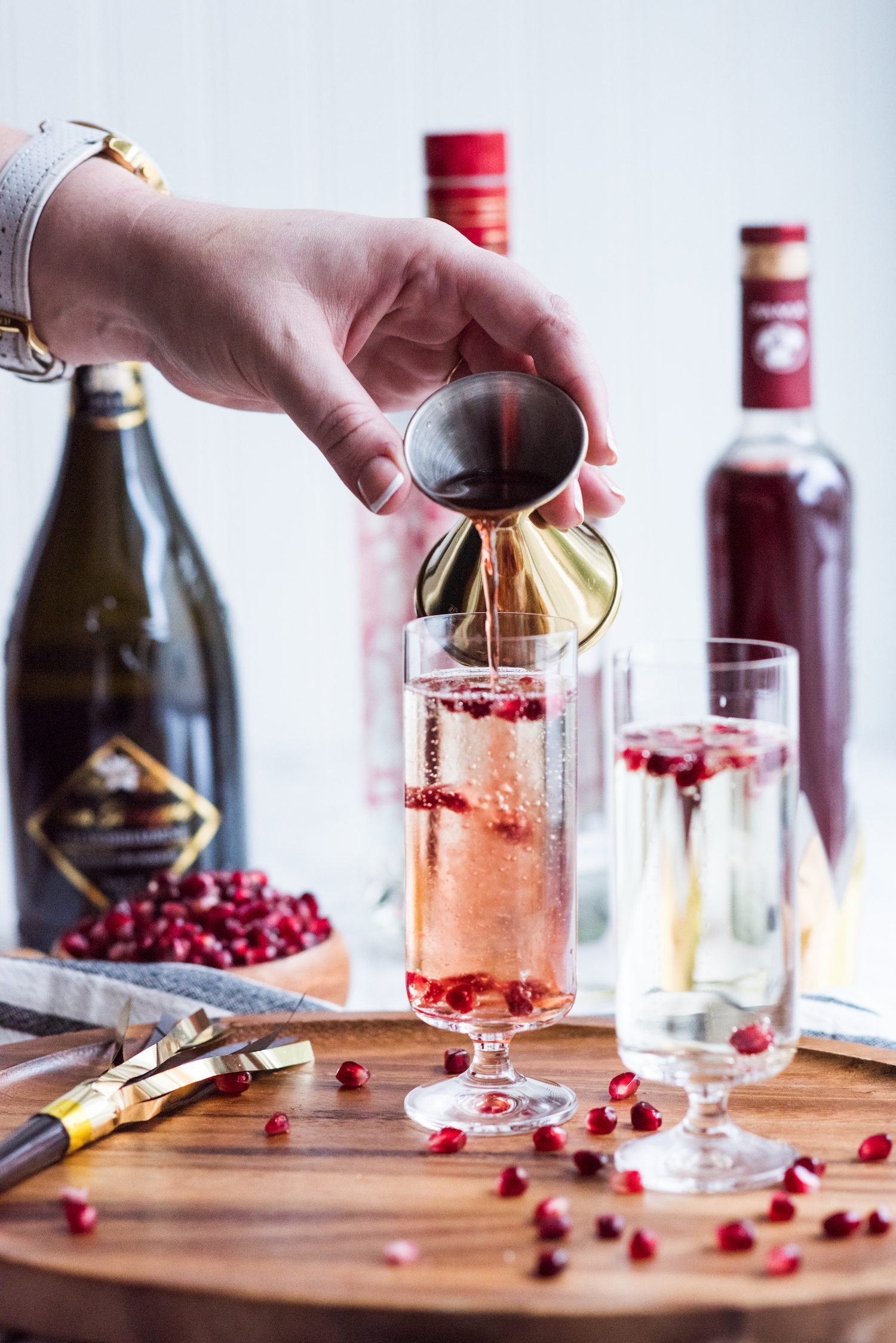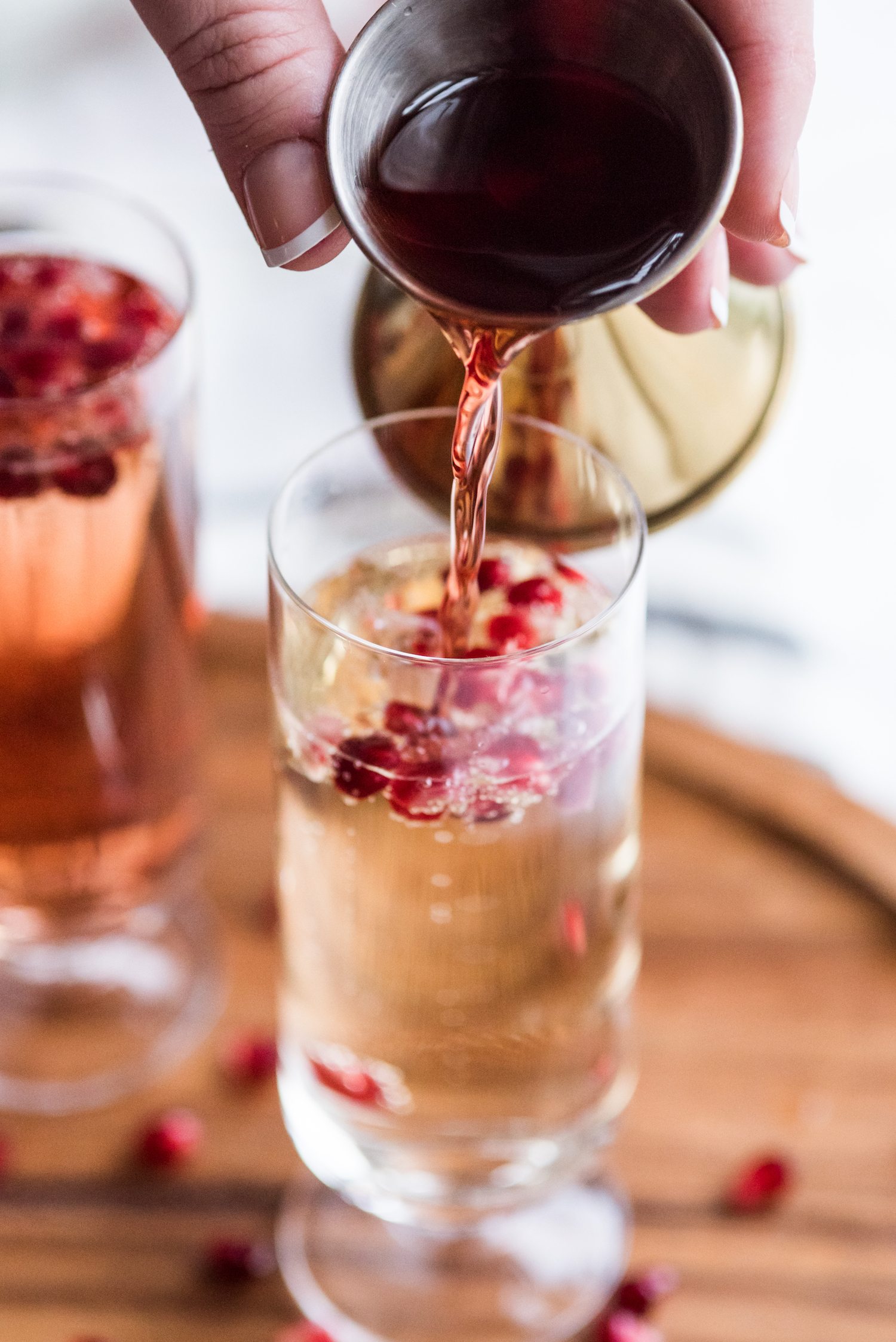 This drink is perfect for everything from the fanciest of New Year's Eve fêtes to the most laid back of pajama parties spent watching the ball drop on television. Add a little sparkle and some noise makers and you've got an instant party with this one! For more great bubbly drinks perfect for ringing in the New Year, check out this gingerberry sparkler, the equally festive grapefruit fizz or my favorite fizzy spiked pear punch. Cheers!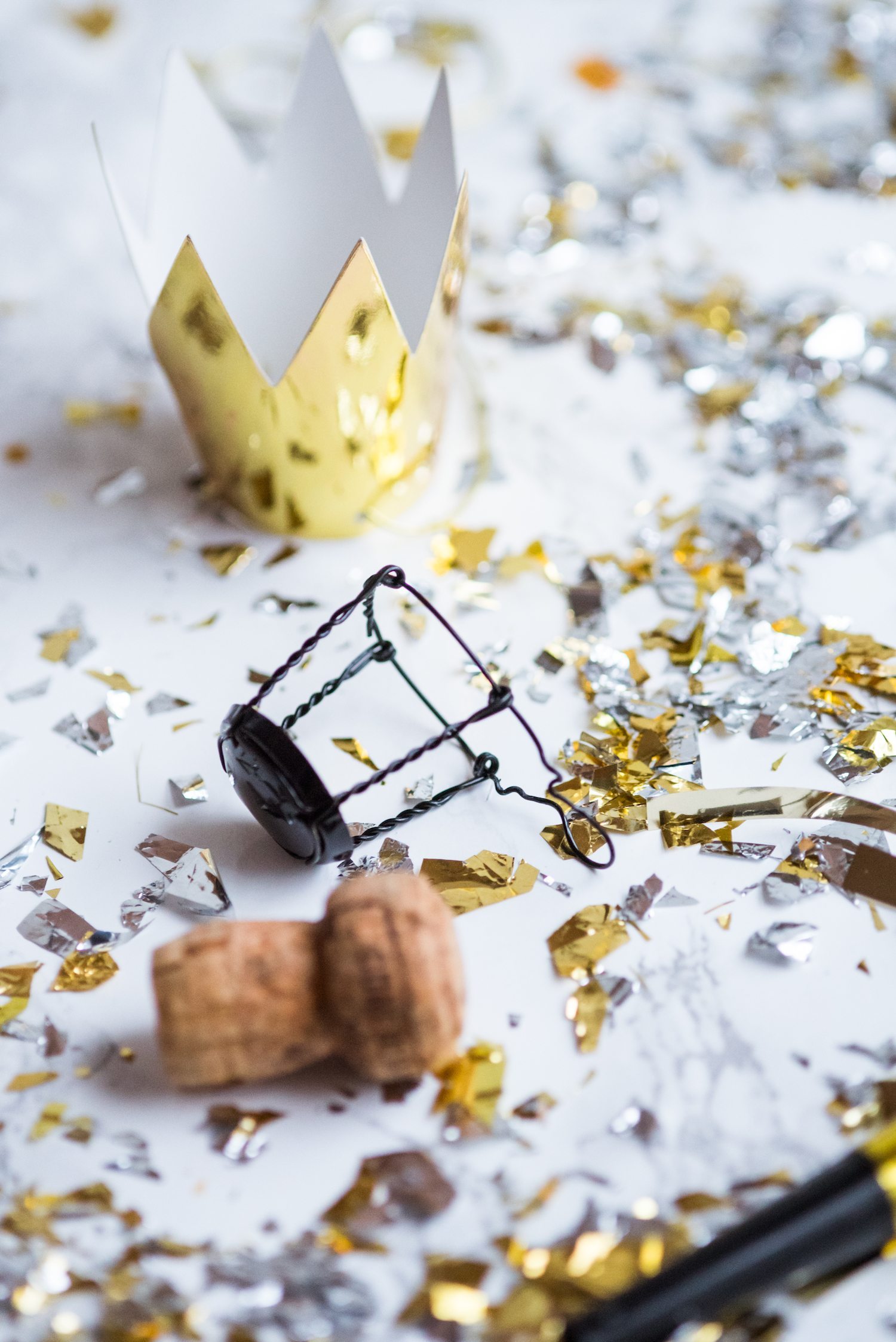 Sparkling Pomegranate French 75
Ingredients
2 oz champagne or prosecco, chilled
1 oz gin, chilled
1 oz pomegranate liqueur, chilled
½ oz simple syrup
Fresh pomegranate seeds
Instructions
Pour gin into a champagne flute
Top with champagne
Add 15 - 20 pomegranate seeds to garnish
Slowly add pomegranate liqueur followed by the simple syrup
Stir gently to combine and sip!
Notes
Chill bubbly, liqueur and gin for an hour in the refrigerator before mixing or add 1 - 2 ice cubes to your champagne flute before mixing as this drink is best served crisp and cold!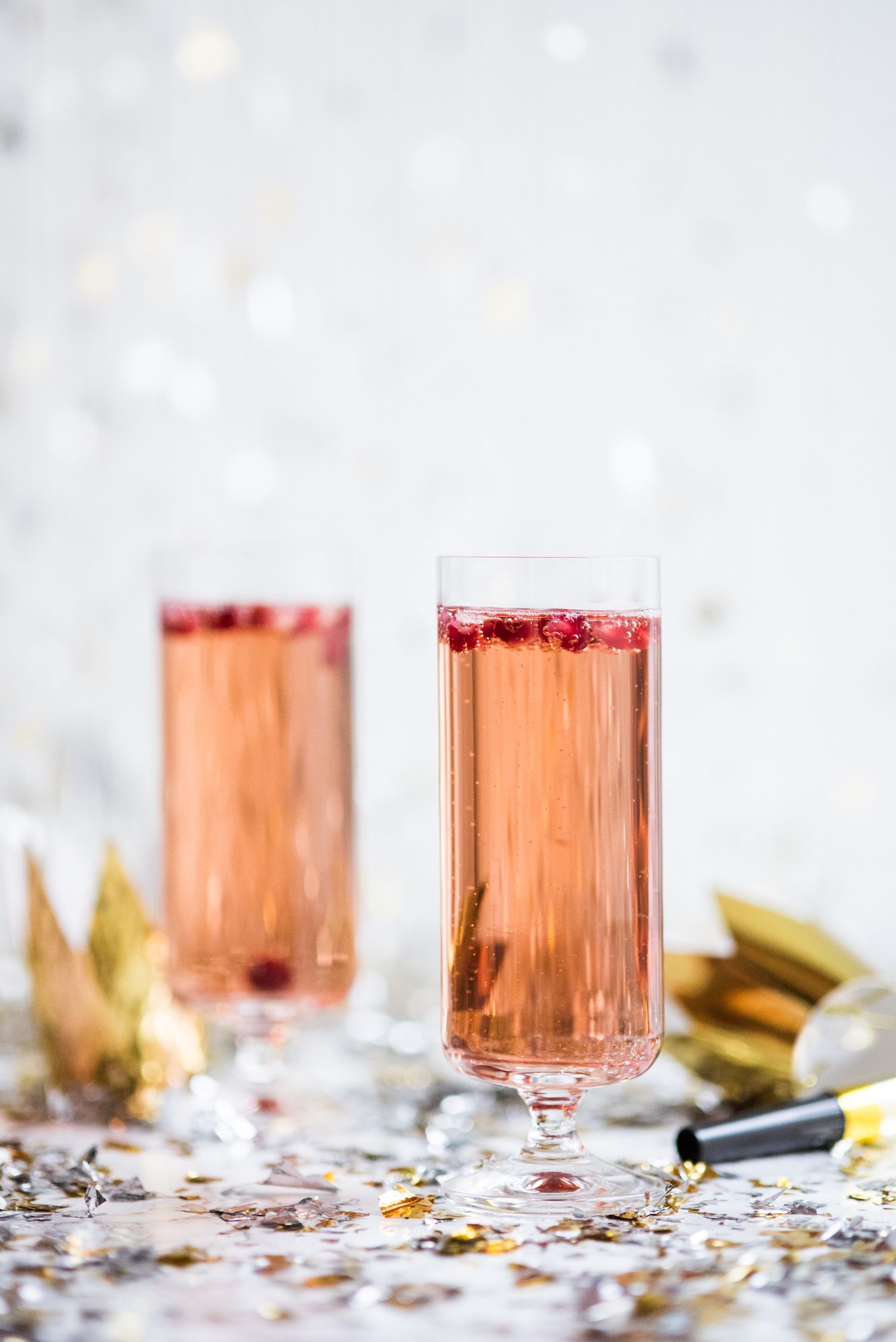 [Art direction + recipe by Cyd Converse | Photos by Alice G. Patterson.]