This post was sponsored by Delta• Faucet. Thank you for supporting
the sponsors that help make The Sweetest Occasion possible!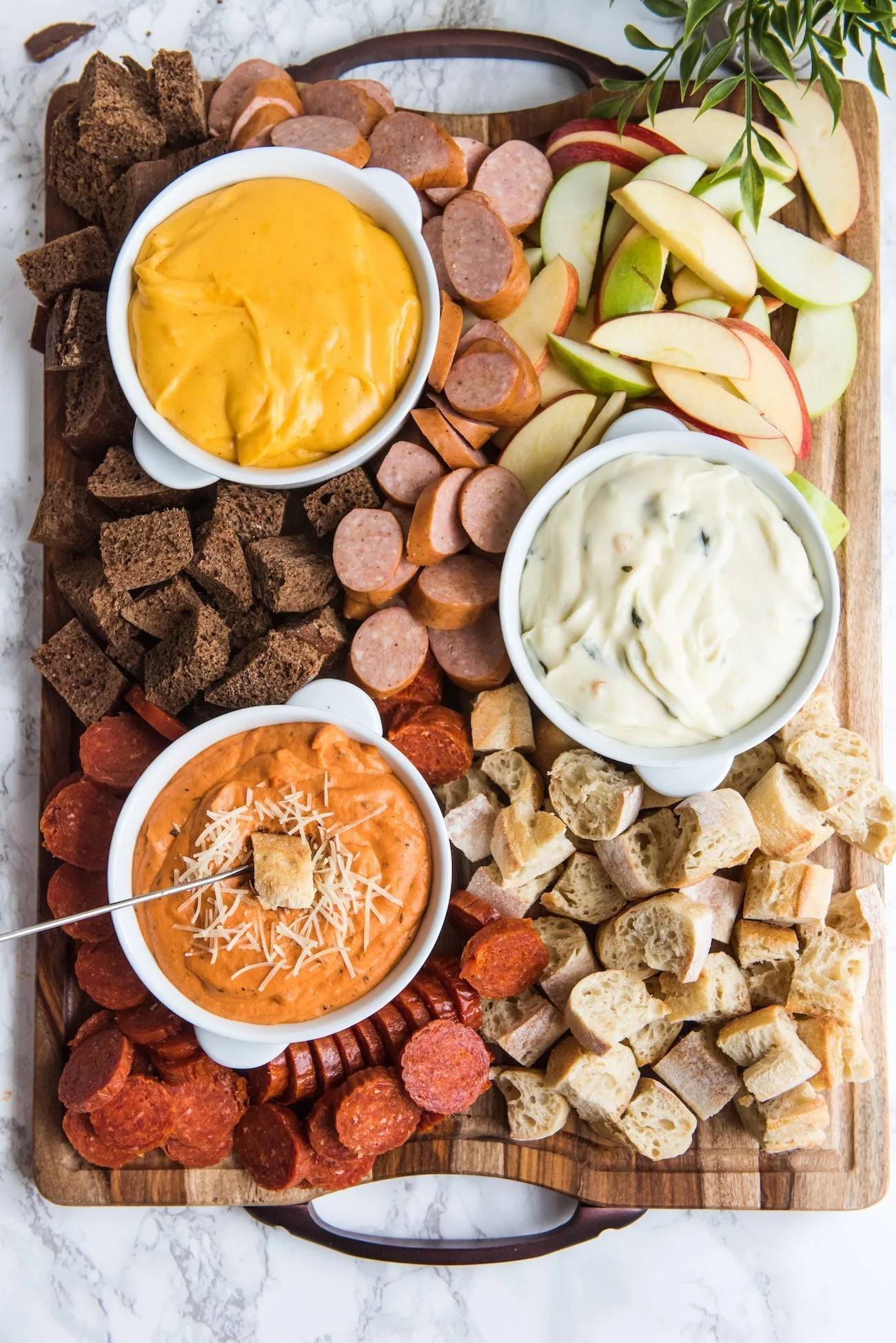 Back in October (actually just a few days after our wedding), I joined a group of my fellow bloggers at the Food52 test kitchen in New York as guests of Delta® Faucet. It was an amazing day of food, design and camaraderie where we got to try our hand making a few fun appetizers and check out some gorgeous faucets from Delta Faucet featuring their new ShieldSpray™ Technology. You may even remember seeing a sneak peek on Instagram while I was there! Today I am sharing a trio of easy fondue recipes that I created in partnership with Delta Faucet to (a) help inspire a little food fun at your next cocktail party and (b) to give you a look at the beautiful new faucet that now lives in my kitchen and how it has seriously elevated the game of my nearly 60 year old sink. Be sure to watch to video too, where you can see these fondues in action! (This is one of my favorite party appetizers to date, and that's saying a lot.)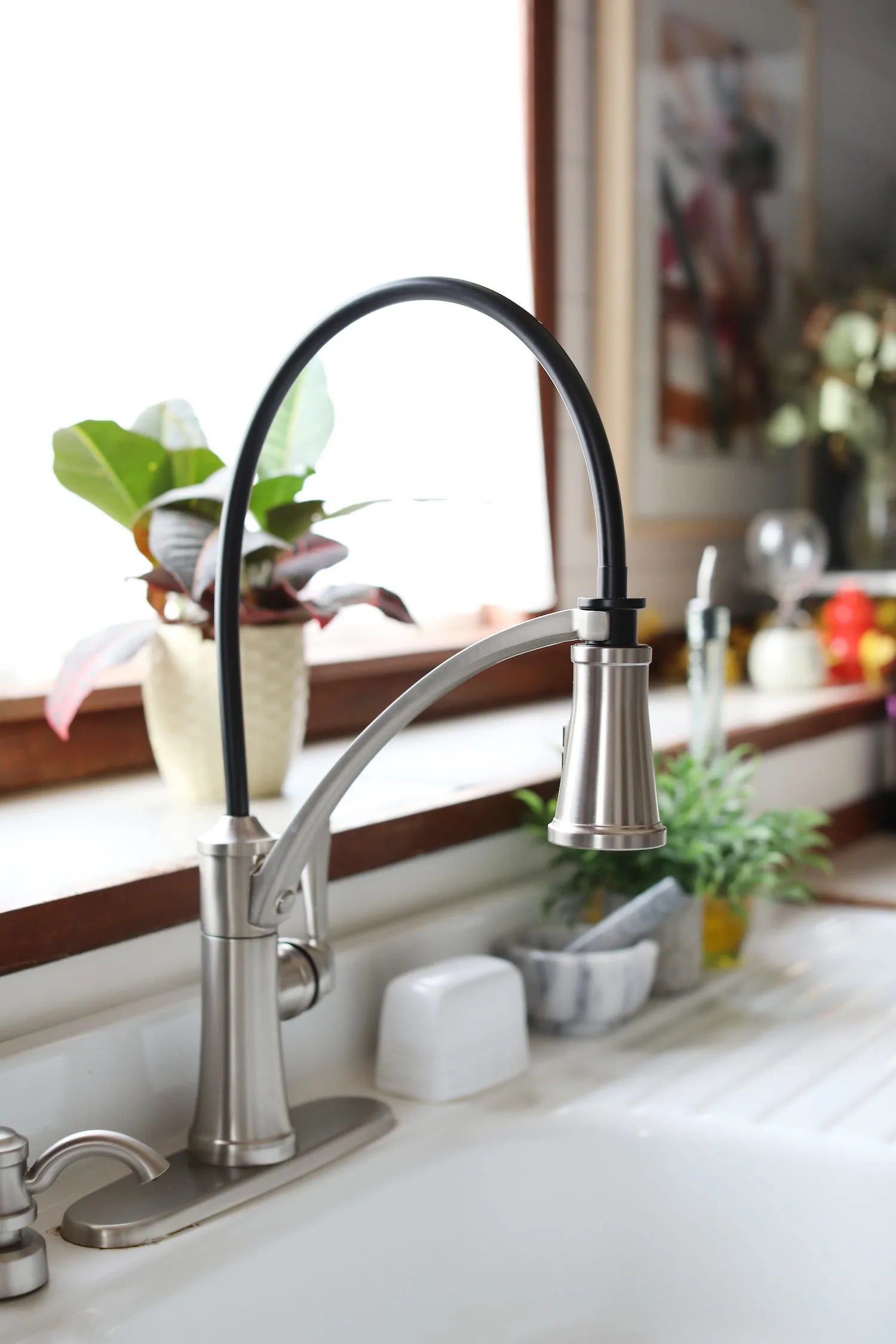 As we learned during our time at the incredible Food52 studios, the new ShieldSpray™ Technology featured on select Delta Faucet models (with more to come soon) is basically a cook's dream. For my kitchen I selected a Foundry collection faucet, which has a cool industrial look and an exposed hose, which seemed the most fitting for our nearly 110 year old house. I love that the tall neck has vastly improved my workflow when filling pots and doing dishes, but I am seriously excited about the various flow and spray options. My old faucet was just that, old. It had a short neck and no spray function of any kind. After a year and a half of that, life is looking up! Most notably, the ShieldSpray™ Technology allows you to quickly power wash away messes without all the water splashing back in your face thanks to that neat bubble that encloses the stream. Not only does it look super cool (just ask the teenagers in my house who won't quit playing with it), but it also just works really well, which as a cook and a mom constantly cleaning up messes, is totally key for me.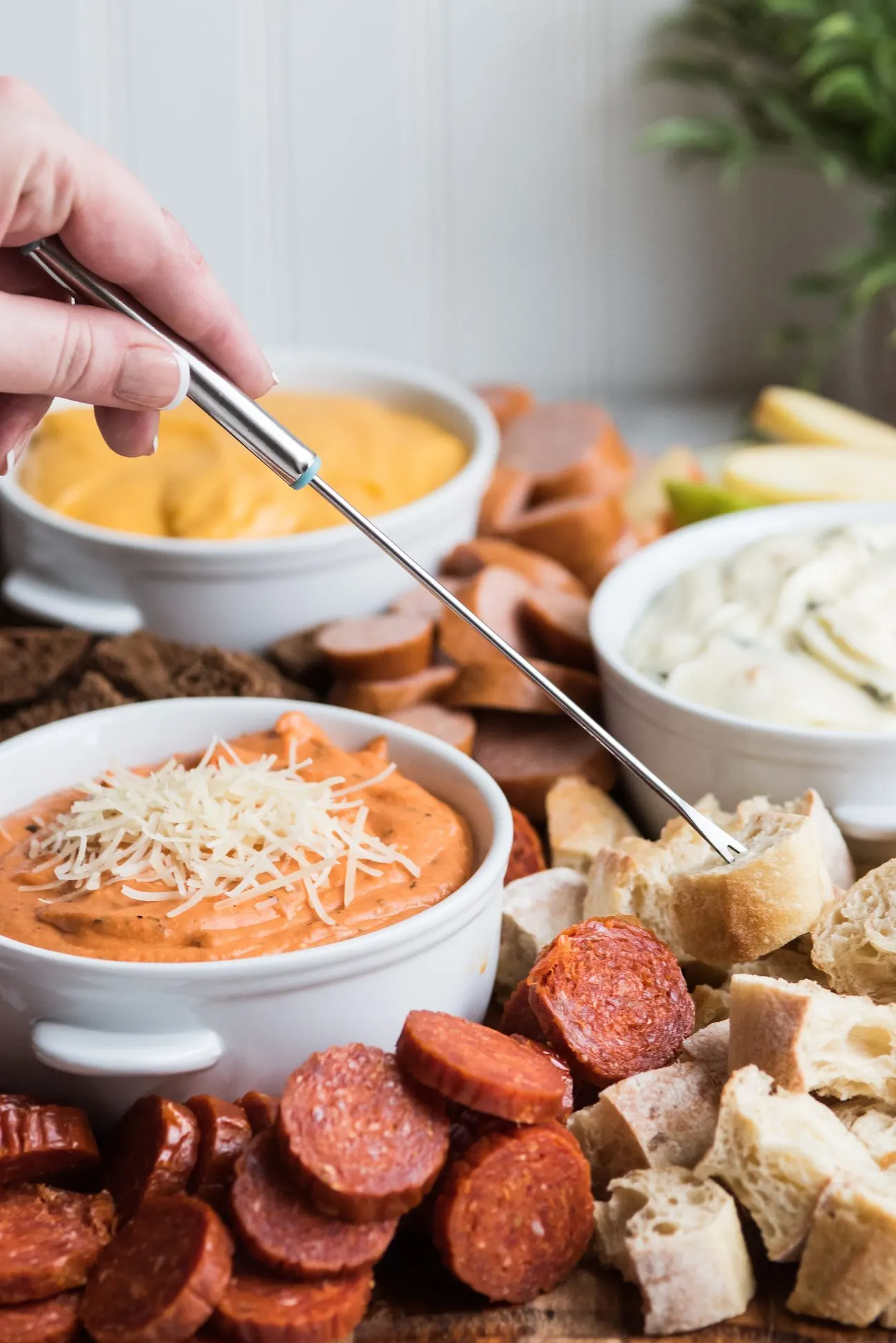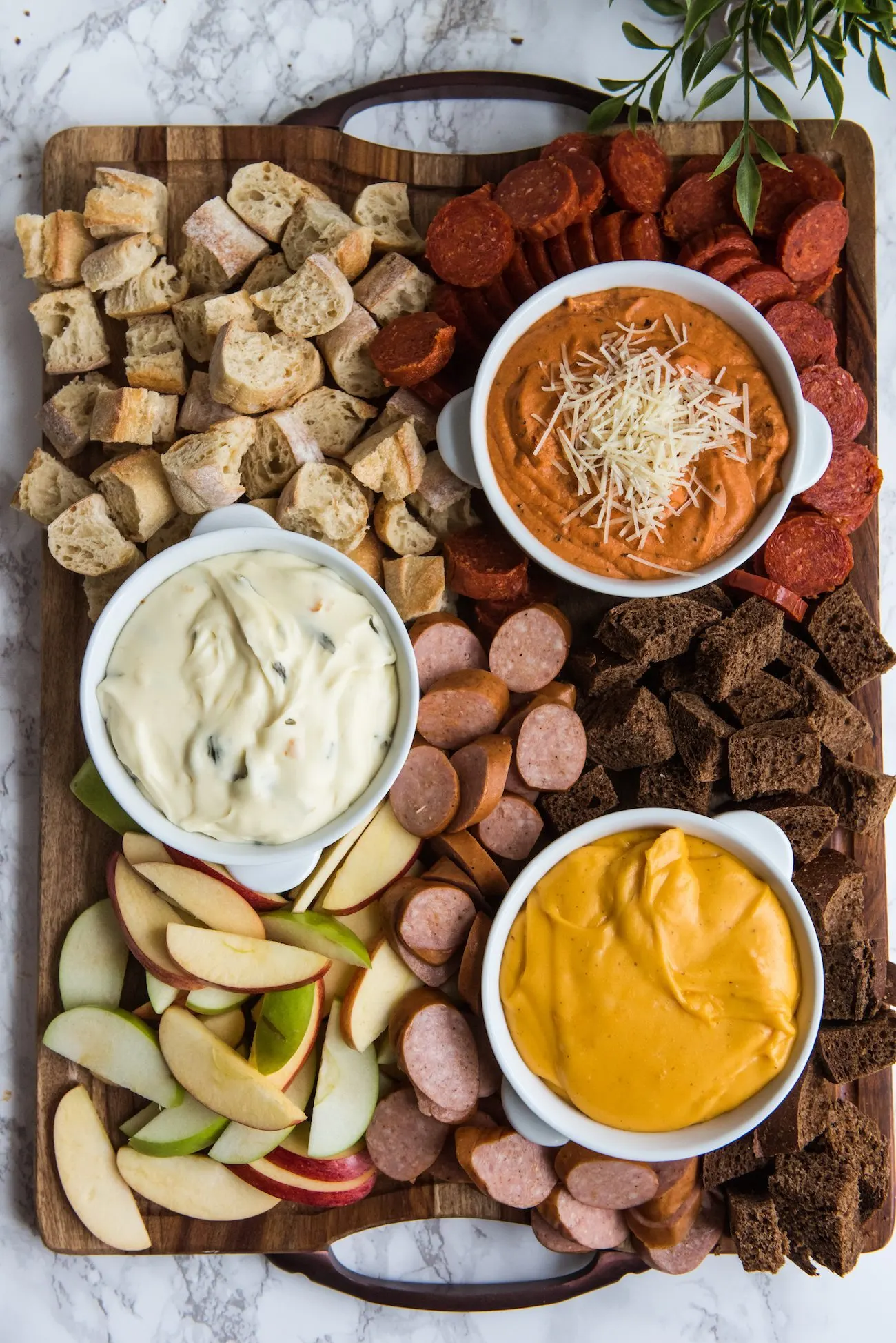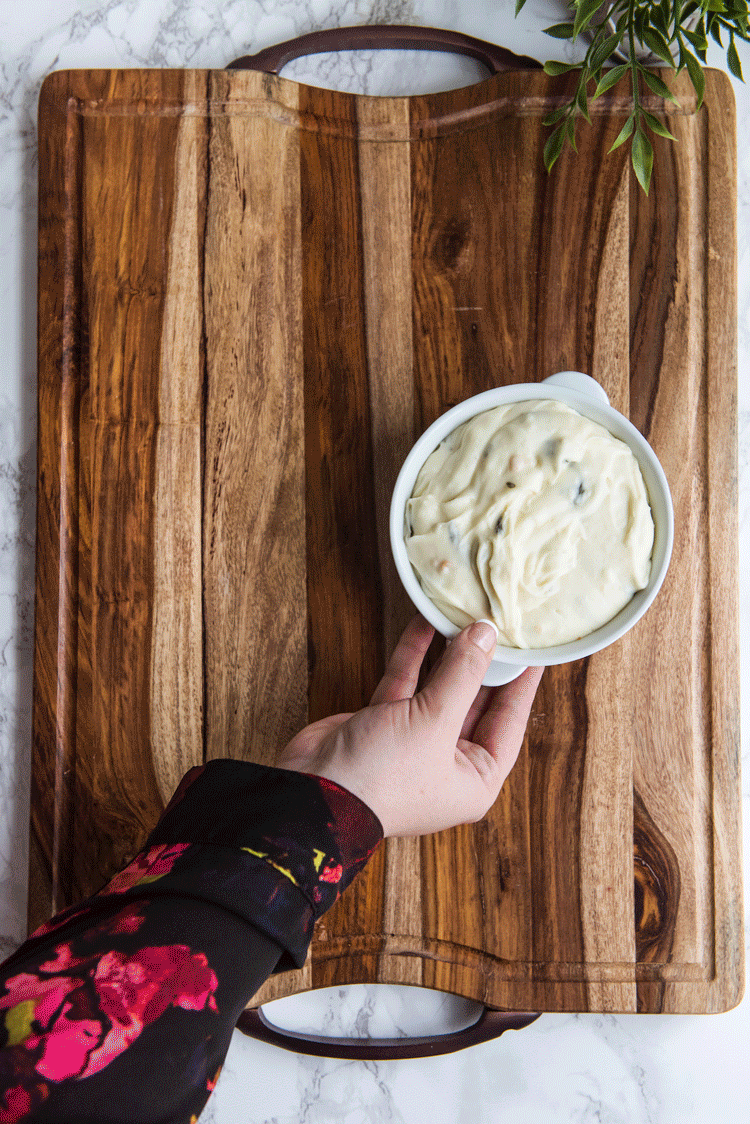 So let's talk fondue! I think fondue is so underrated and this spread of dipping sauces makes the perfect appetizer spread for any kind of party or just hanging out in front of the tv watching the game. You can serve them all in pretty crocks on a large cutting board with all the dunkers (as I like to call them) heaped up all around so friends can mix and match at will. I made a beer and cheddar fondue served with slices of sausage and pumpernickel bread; a spinach and cheese fondue made with white wine and served with apples; and a pizza fondue alongside thick slices of pepperoni and crusty bread.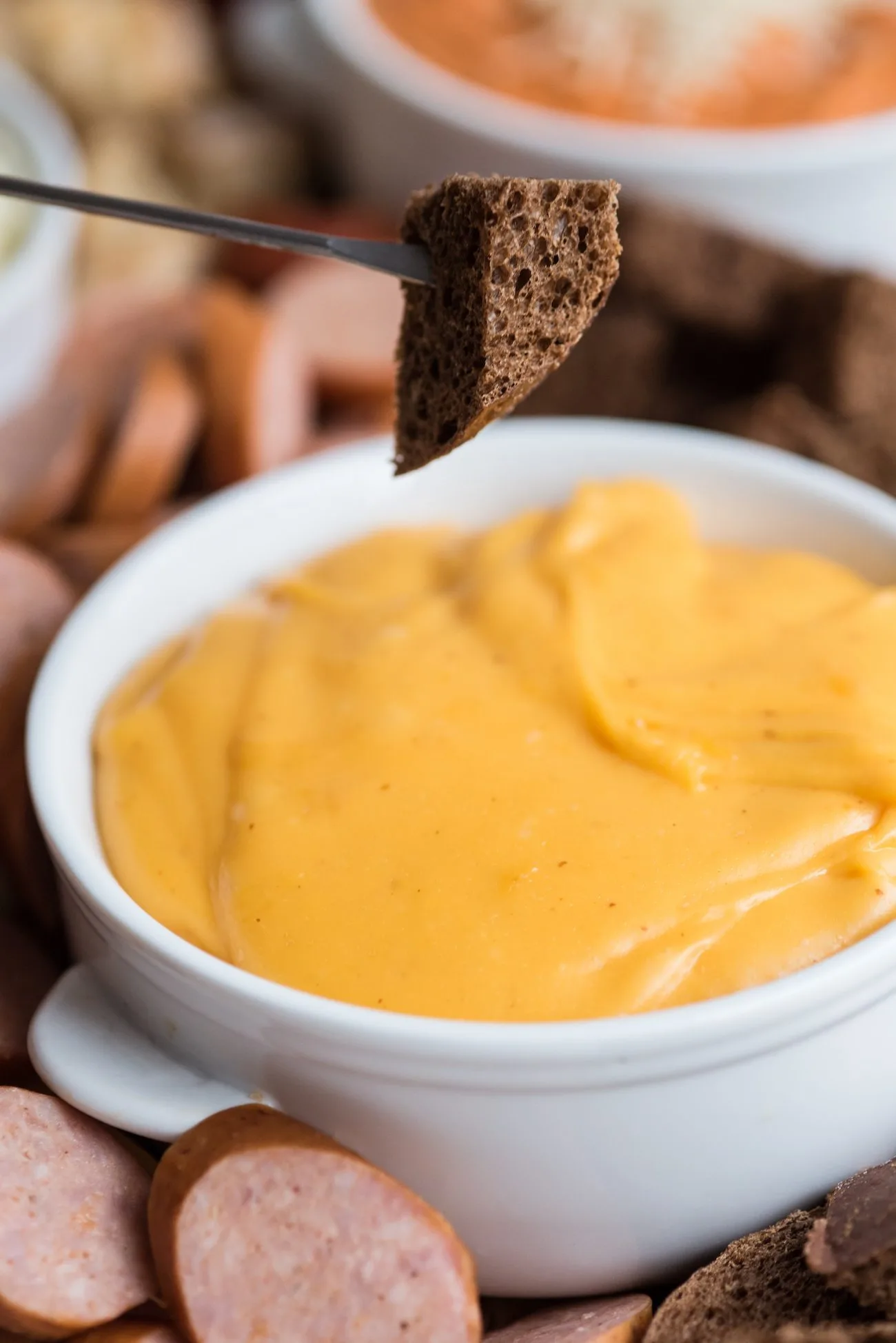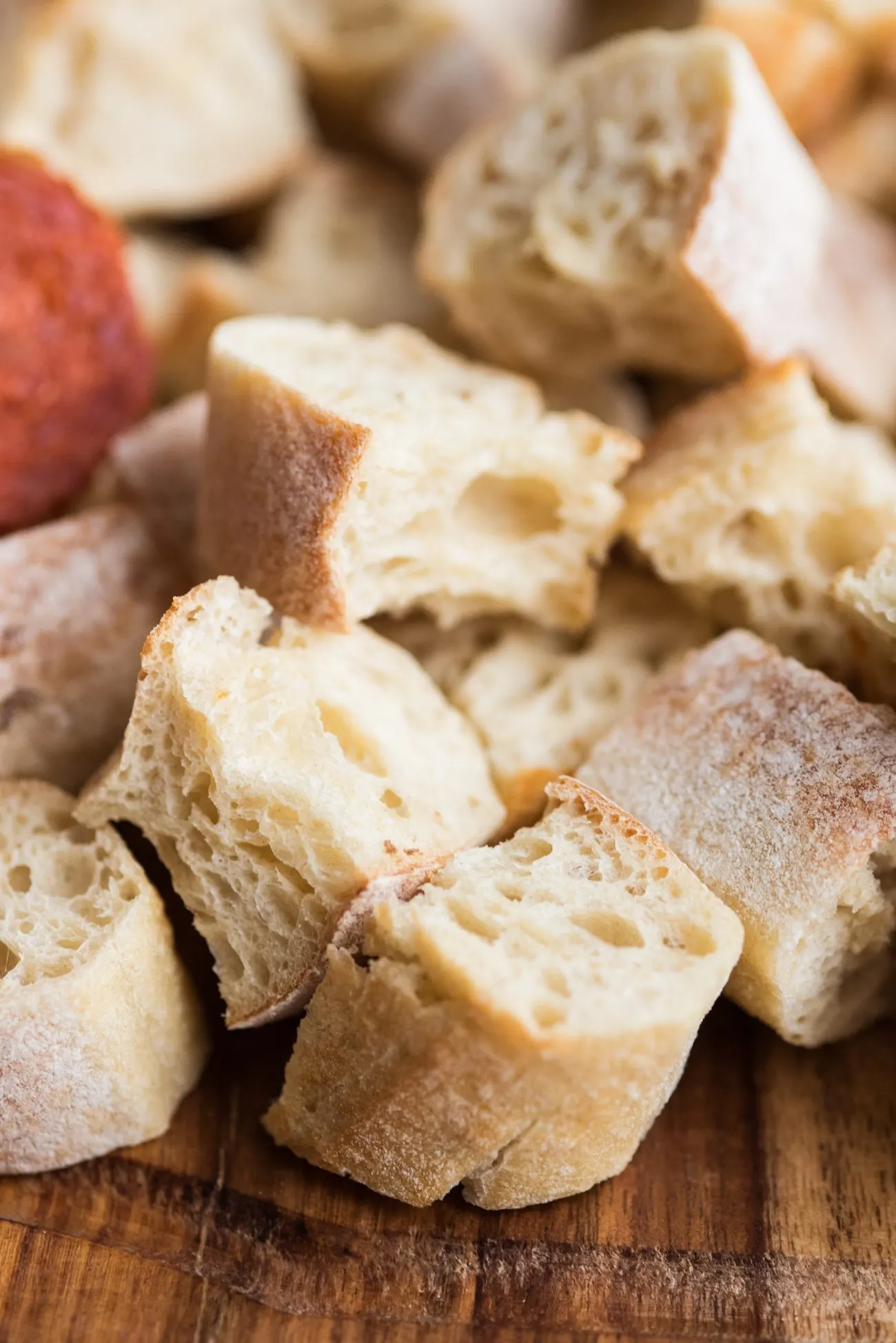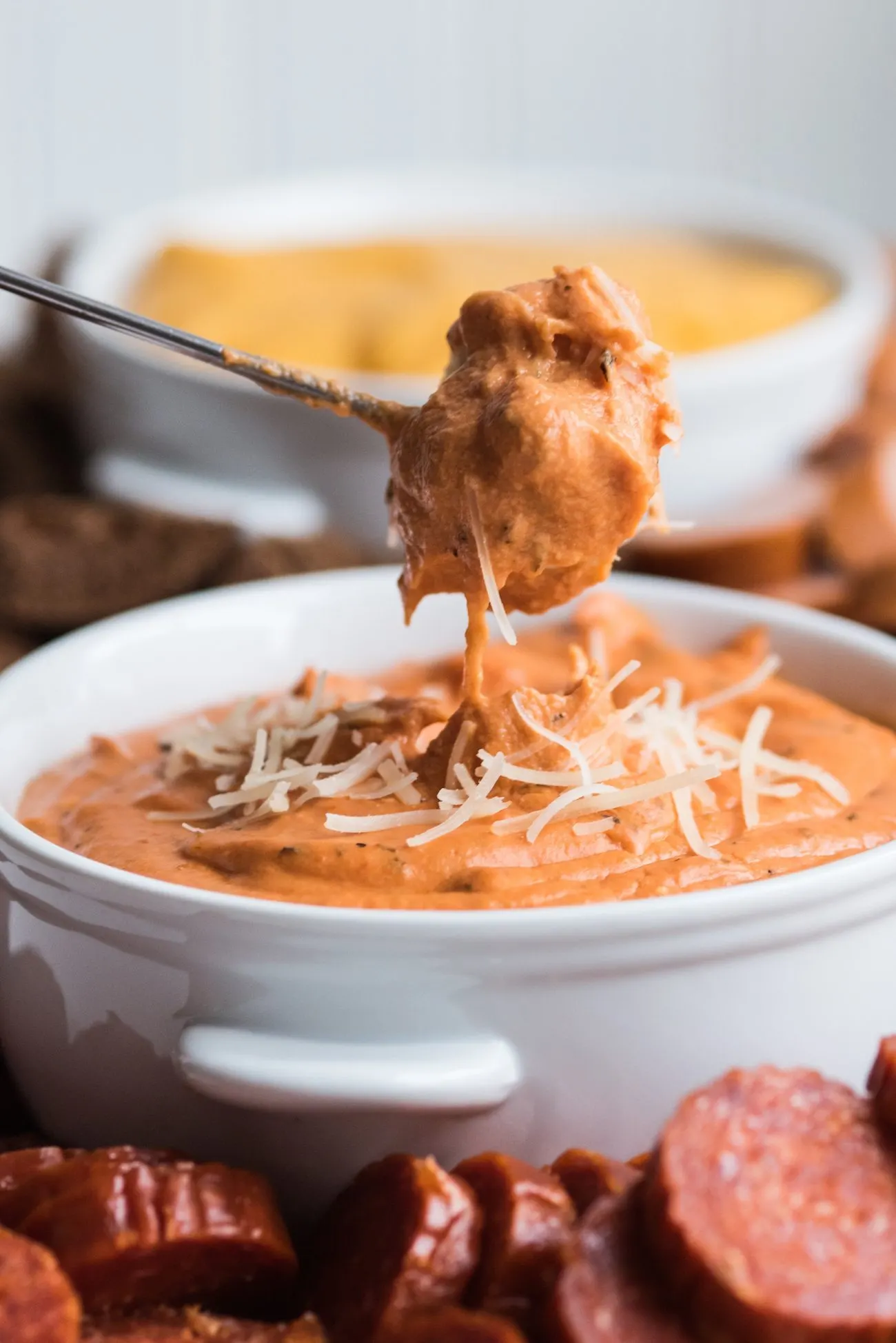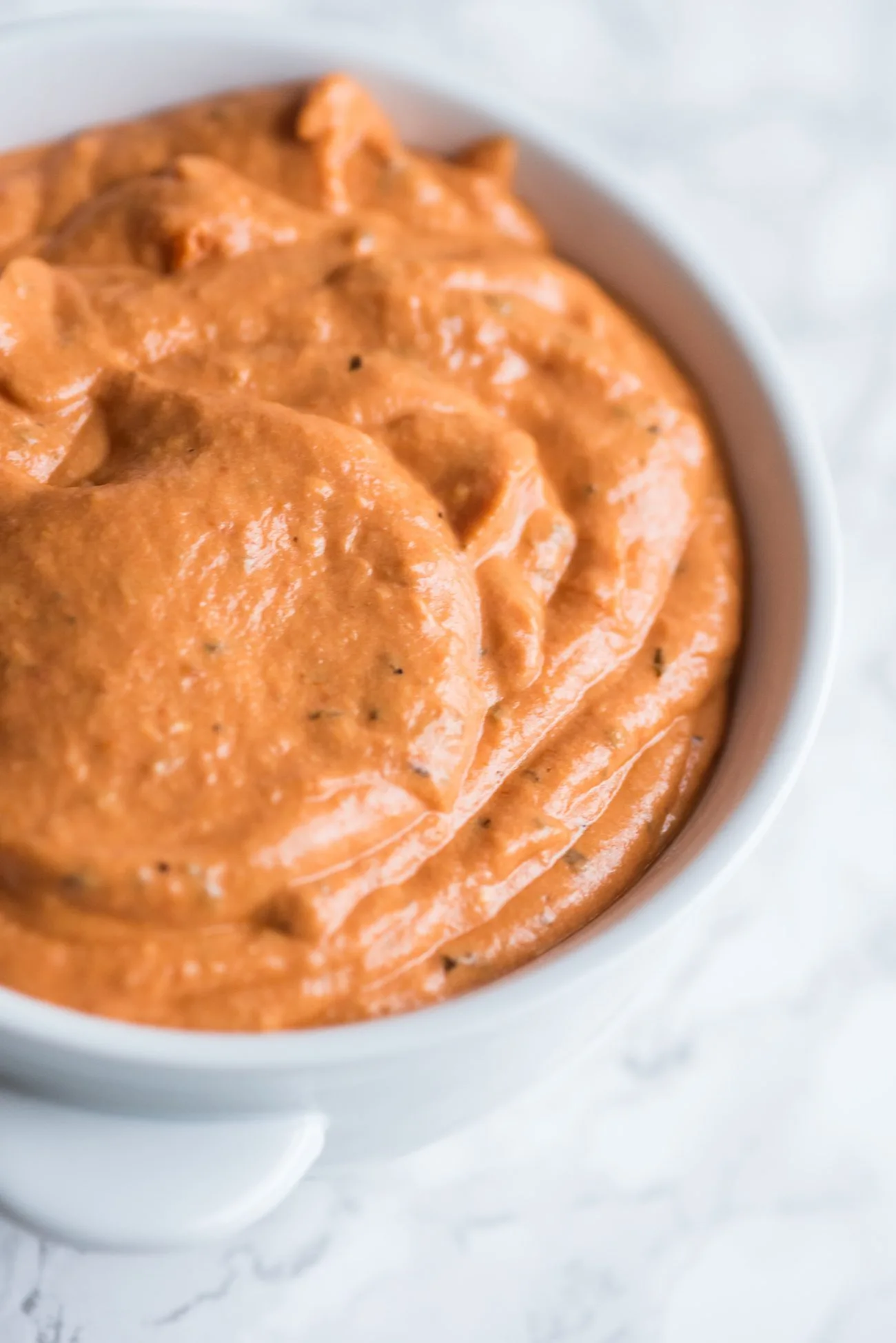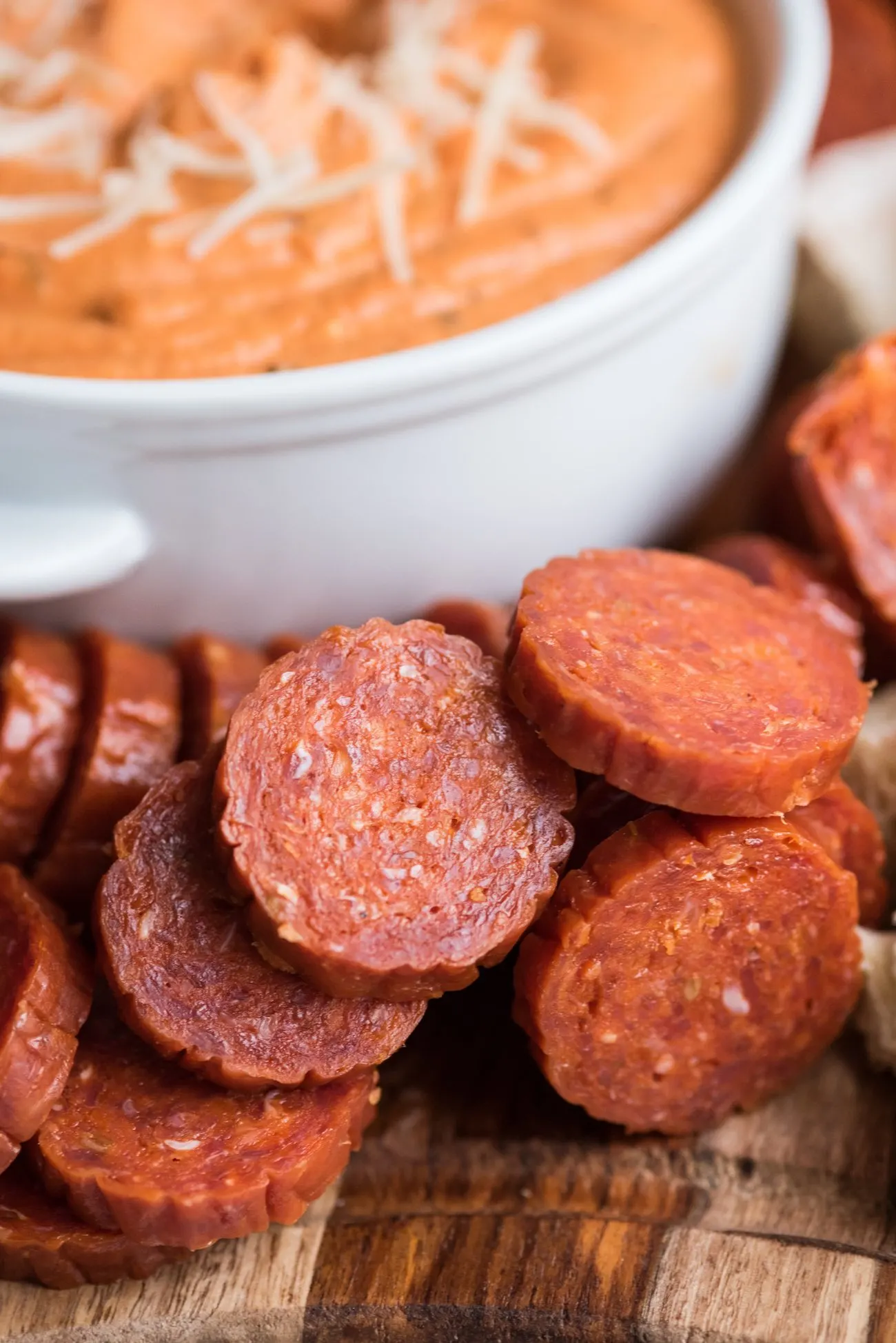 You'll find all the recipe details for each of the fondue sauces below, as well as a few of my tips and tricks in the video above! With the beauty of ShieldSpray Technology I was able to make all of these fondues one after the other in the same saucepan with just a good powerful rinse in between making it so much easier to prep and serve. Any other serious fondue lovers out there? Hit me up with your favorite flavor combinations! I have a feeling we're going to be on a serious fondue kick around here for a while.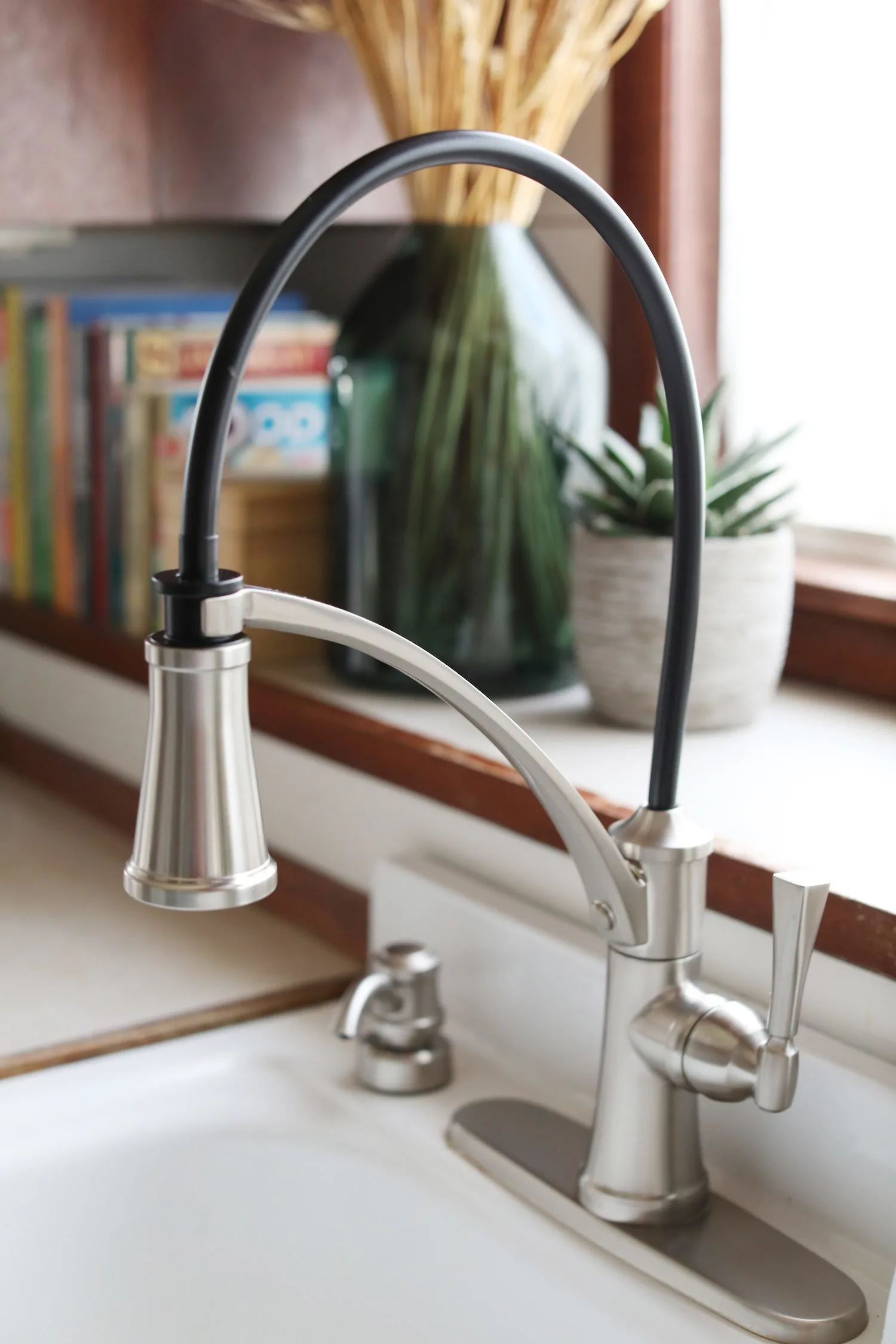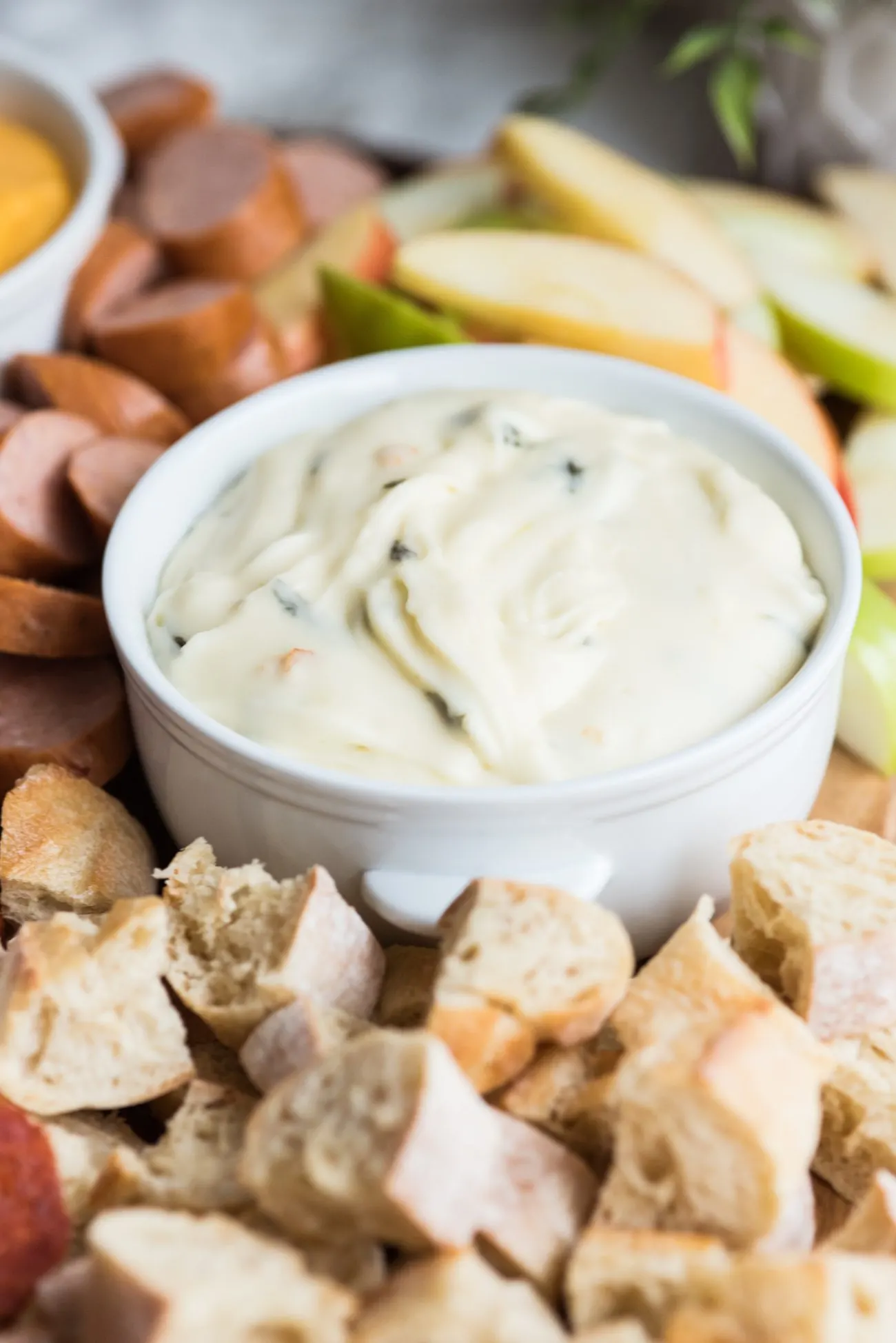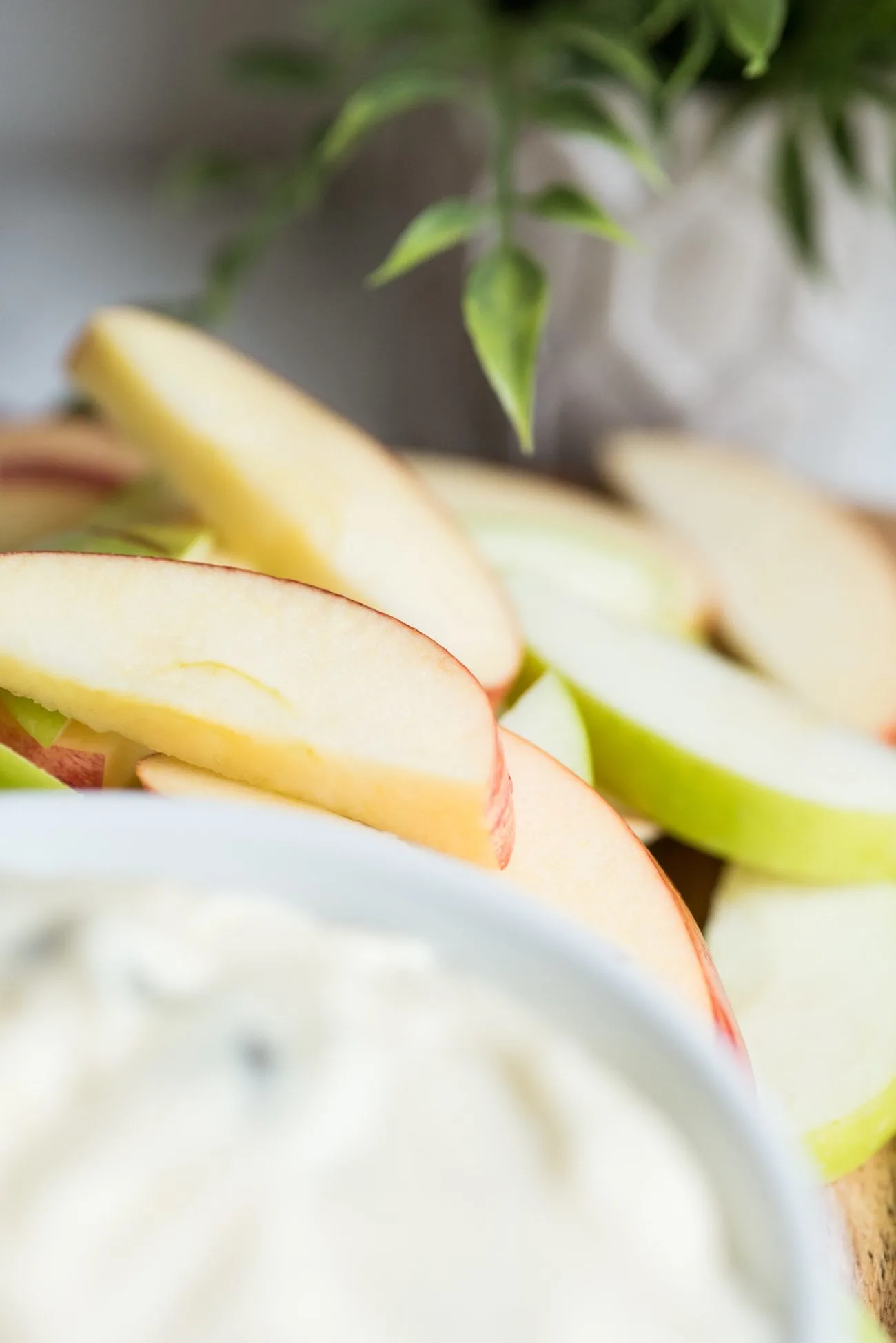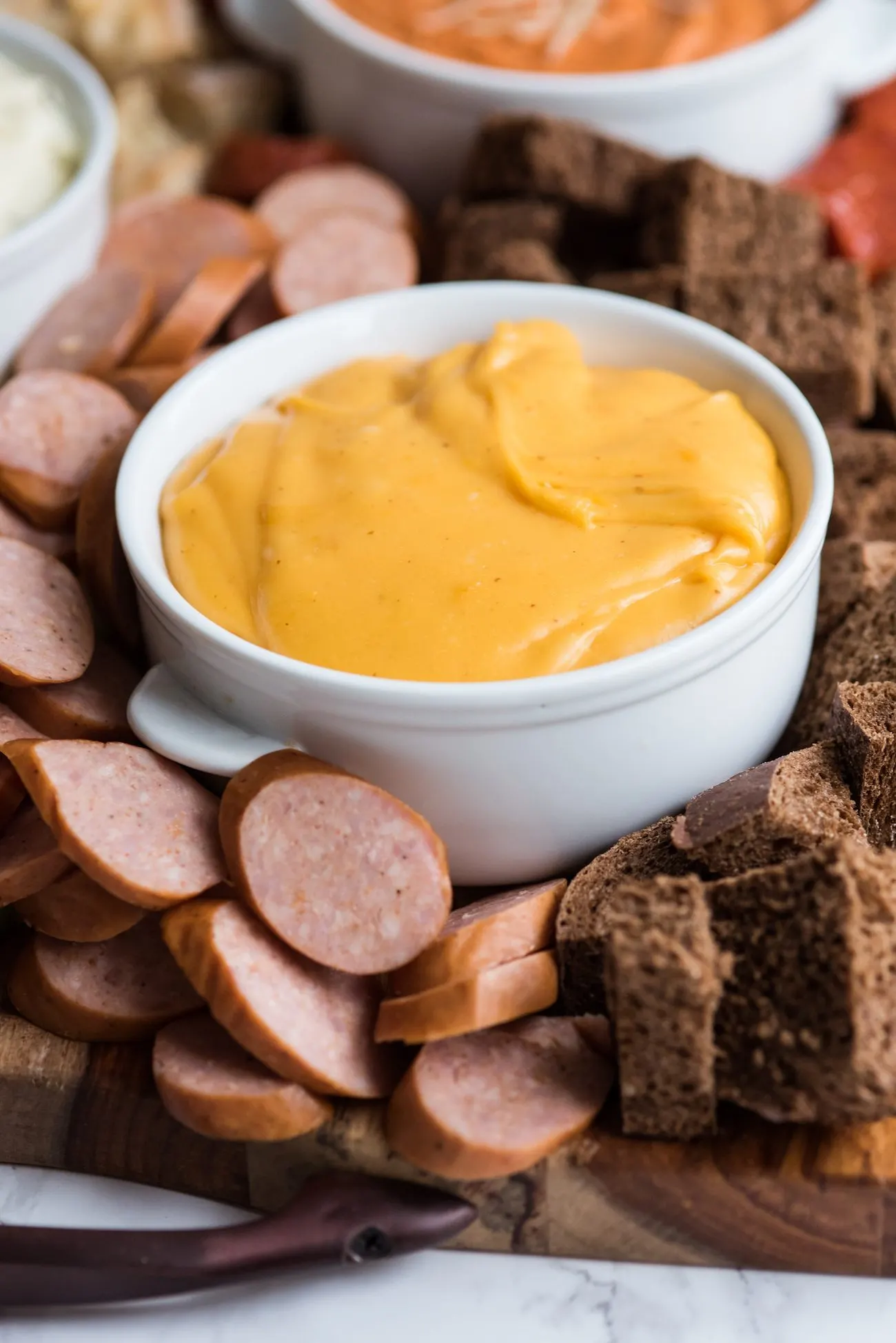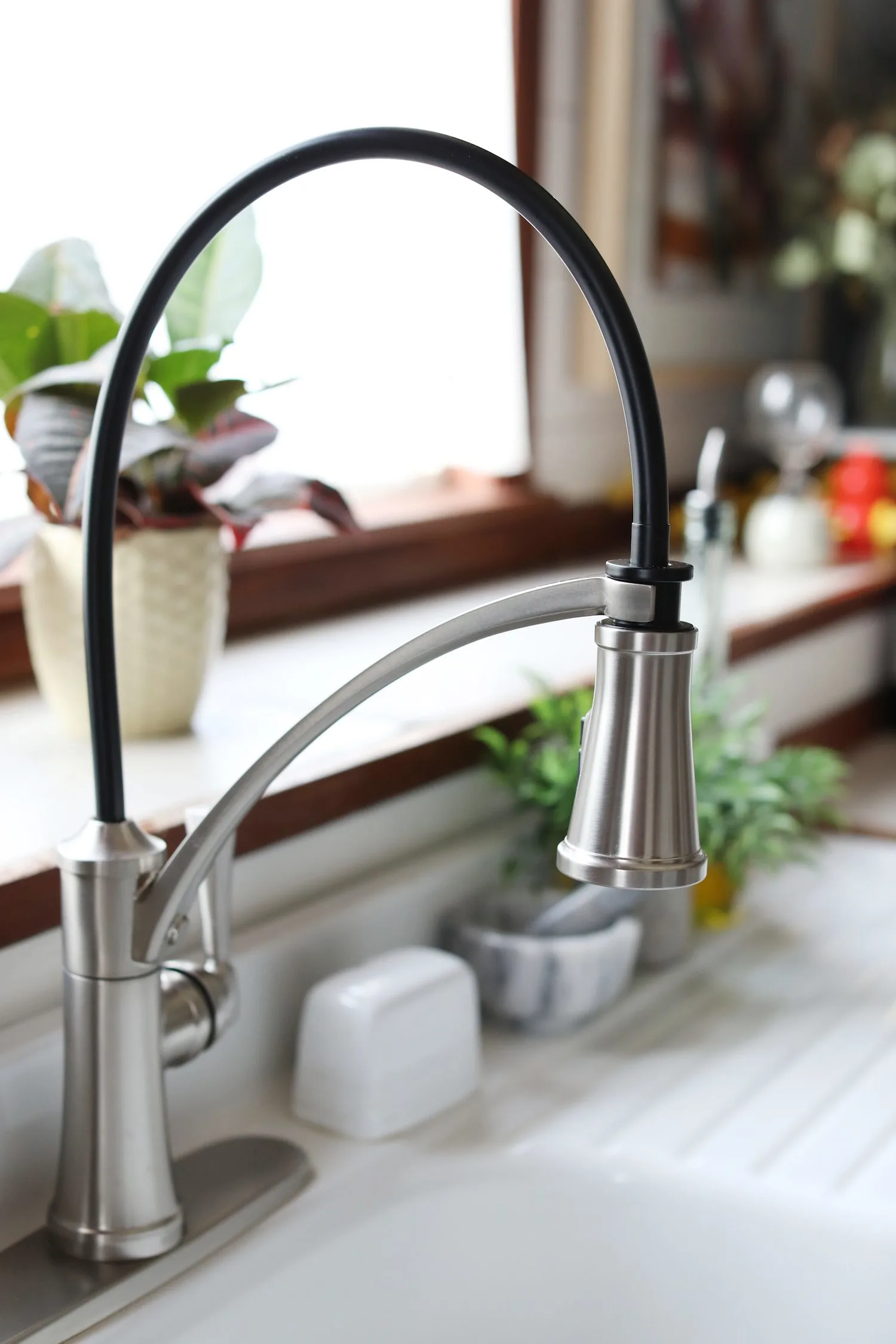 Pizza Fondue
Ingredients
1 jar tomato sauce
8 oz cream cheese
8 oz mozzarella
1 tablespoon minced garlic
¼ cup shredded parmesan
Instructions
Combine all ingredients except for parmesan in a medium saucepan over medium heat
Whisk often while continuing to heat until heated through and cheeses are melted
Once cheeses are completely melted and thoroughly combined, pour into a crock or fondue pot and then top with shredded parmesan to garnish
Serve with chunks of crusty bread, thick slices of pepperoni and your other favorite dunkers
[Art direction + recipes by Cyd Converse | Photos by Alice G. Patterson.]
This post was sponsored by Delta Faucet. I received compensation for this post, but all opinions are my own. Read more about our editorial policies.
This is a sponsored conversation written by me on behalf of Delta Faucet. The opinions and text are all mine.