This post was sponsored by Uber. Thank you for supporting the sponsors
that help make The Sweetest Occasion possible!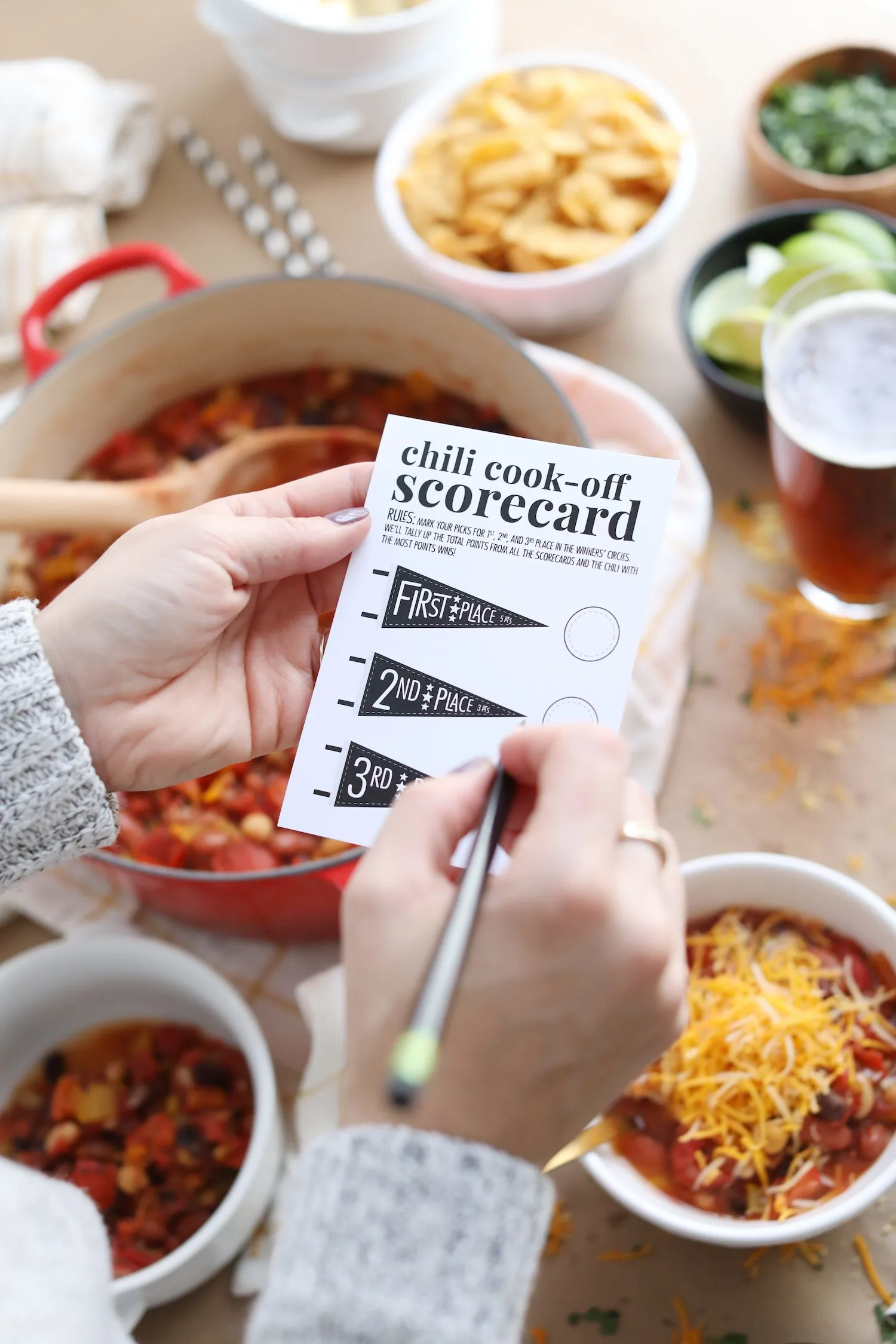 In our neighborhood we love getting together on game day for a good football party with food, a few drinks and a healthy dose of friendly rivalry, so last year for the big game we hosted a game day chili cook-off! We asked friends to show up with a crock of their best chili and passed out ballots so everyone could taste and vote on their favorites. This year I've teamed up with Uber to share some fun tips for hosting your own chili cook-off complete with really fun printable ballots designed by Erika Firm! Uber shares my passionate belief that it's always better to be a #DesignatedRider over driving when you're celebrating with friends, and I am an avid Uber user for that exact reason.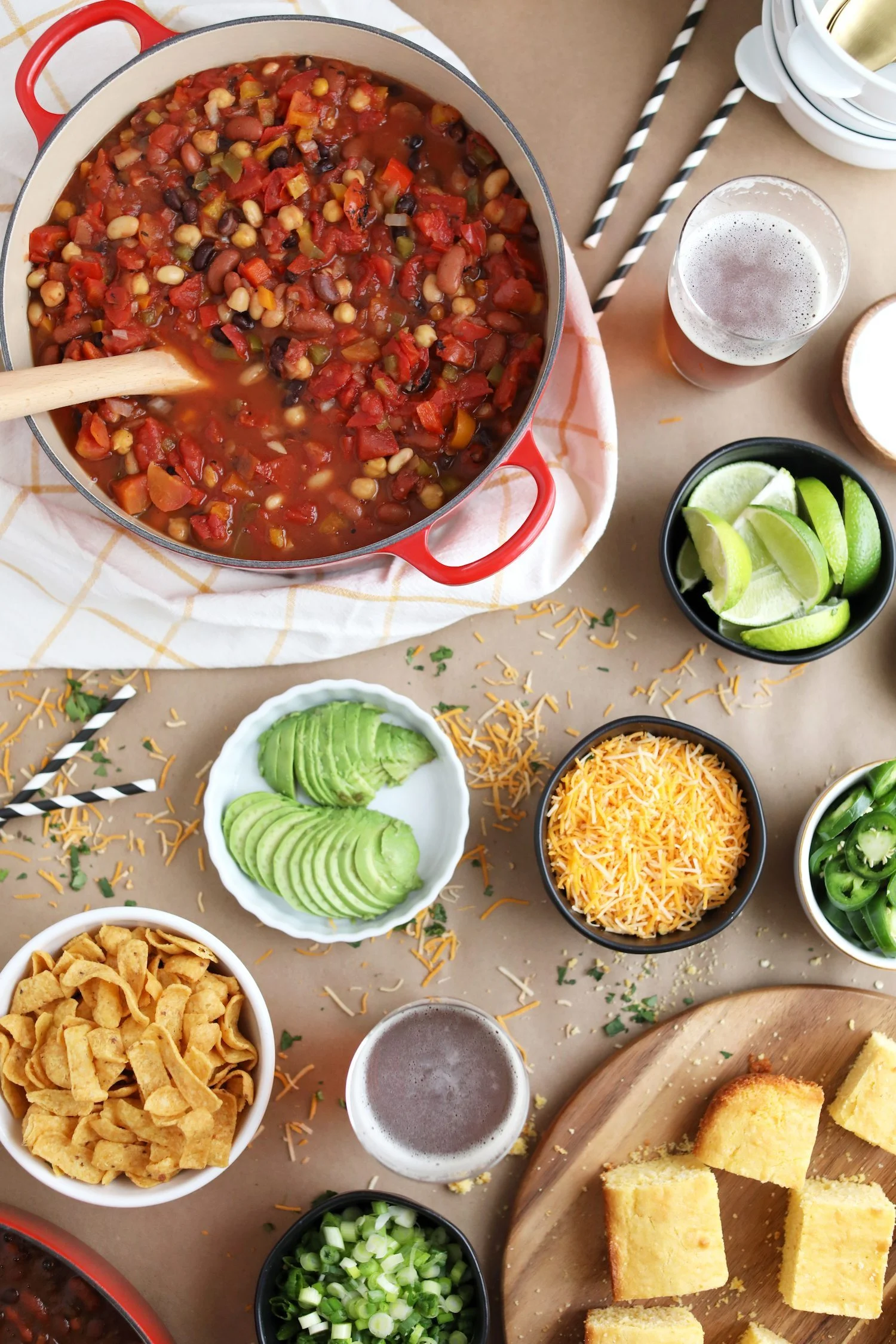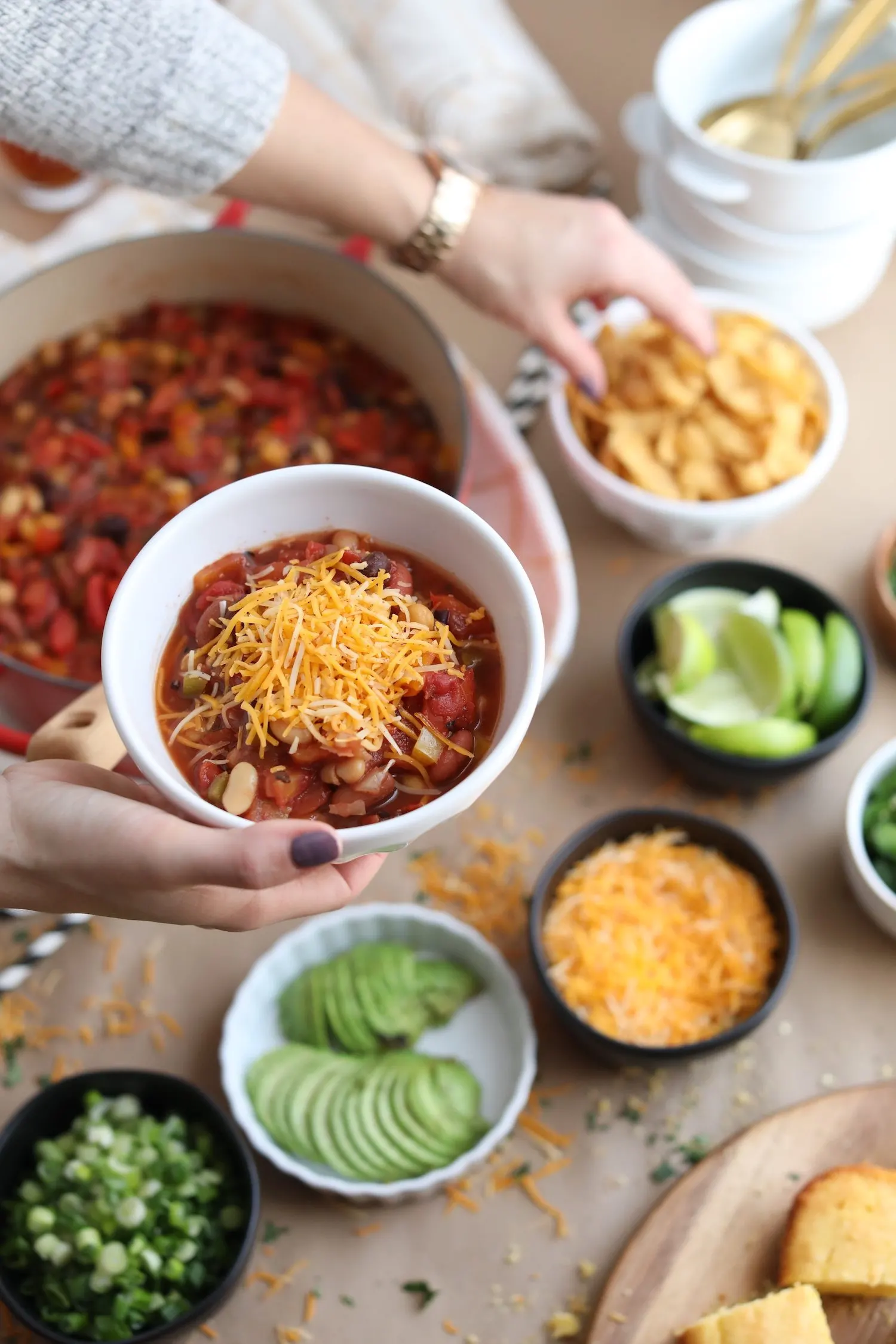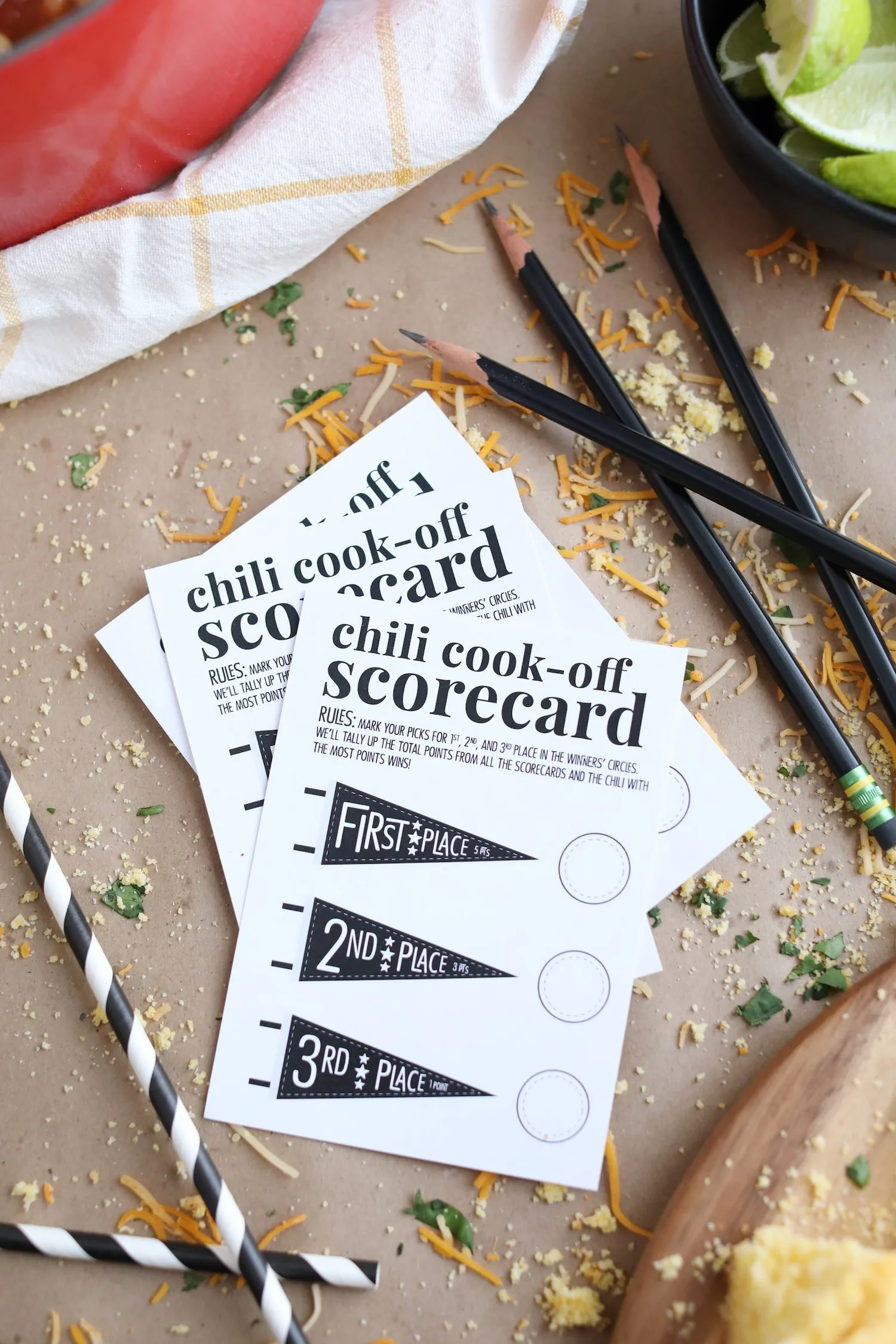 Here's what I love about hosting the game as a chili cook-off! For starters, people love something fun and interactive to do at a party. It makes it exciting and way more festive, especially for those friends who might not be big football fans. (Who are these people?!) Plus, it frees you up from having to worry about the timing of dishes or prepping all day long in the kitchen. Make your own crock of chili in the morning, let it simmer throughout the day and then tuck a bunch of yummy toppings into little bowls right before friends arrive and you're good to go! For toppings we love avocado, shredded cheese, sliced jalapeños, cilantro, scallions, lime wedges, sour cream and corn chips. A big batch of cornbread (I suggest my cheesy broccoli cornbread) and you're set! We invite friends over an hour before kick-off for cocktails and food, then leave the food out throughout the game, refreshing the toppings as necessary every so often. Each friend gets a ballot and voting remains open through the third quarter. At the end of the game, the points are tallied up and the winner is announced!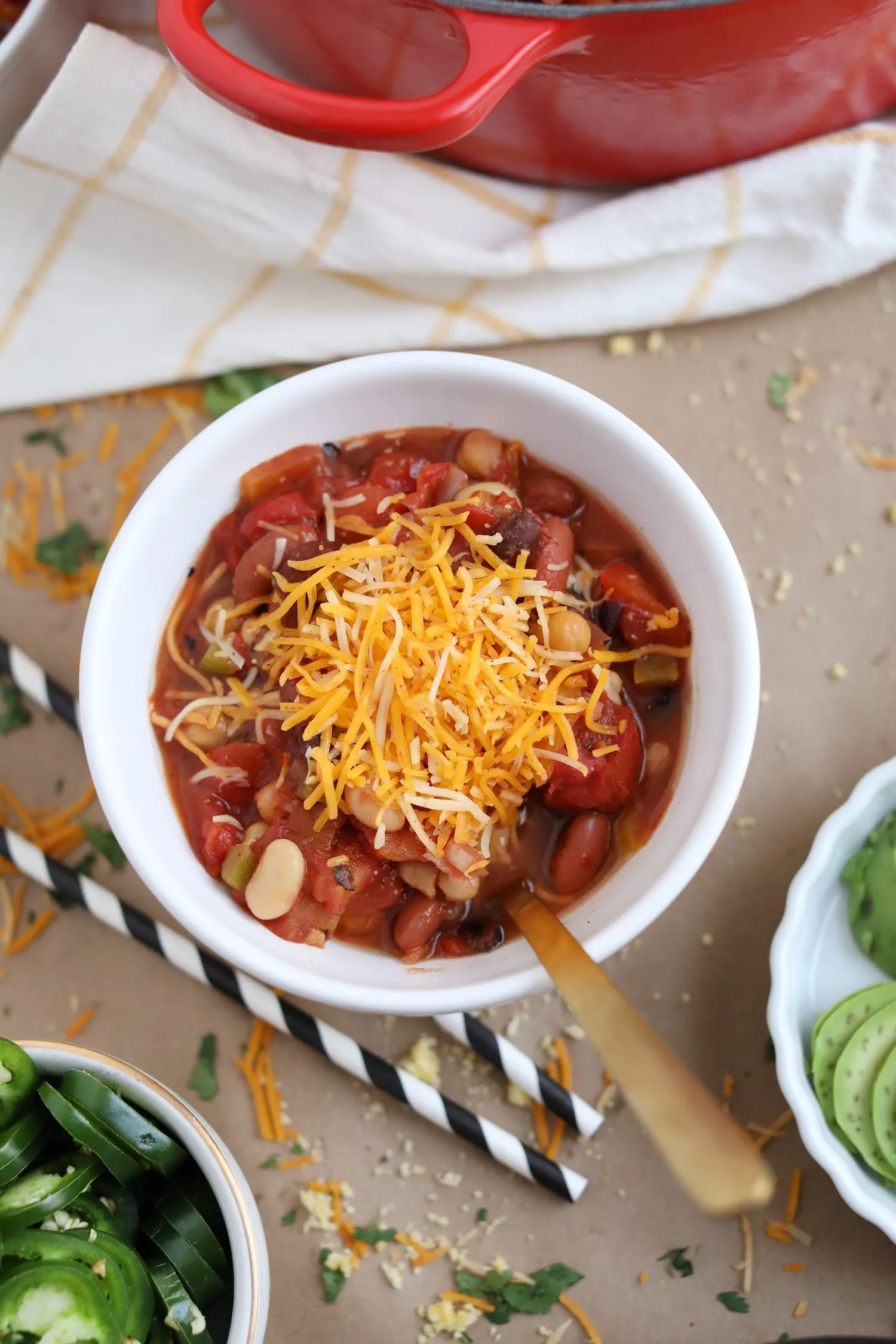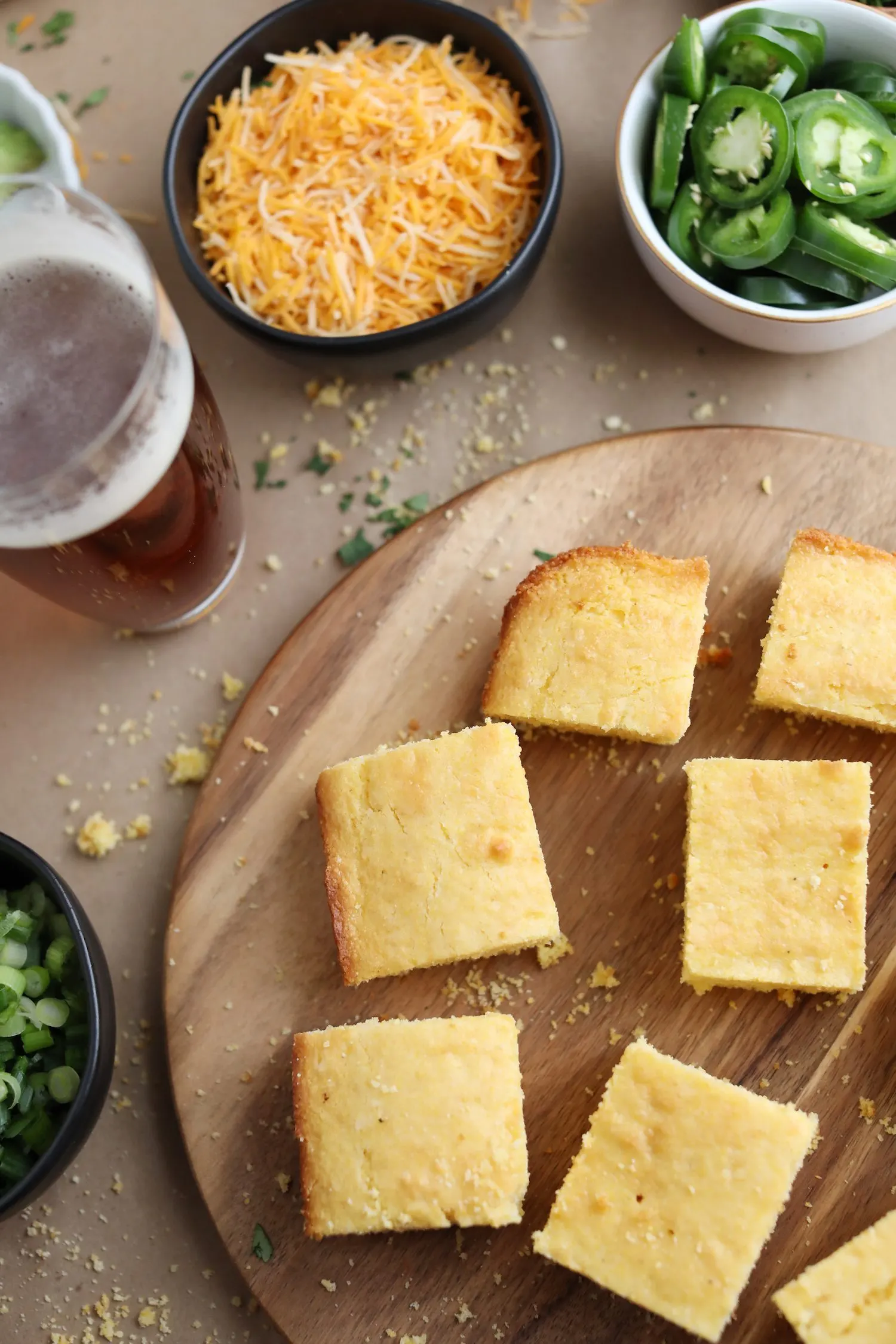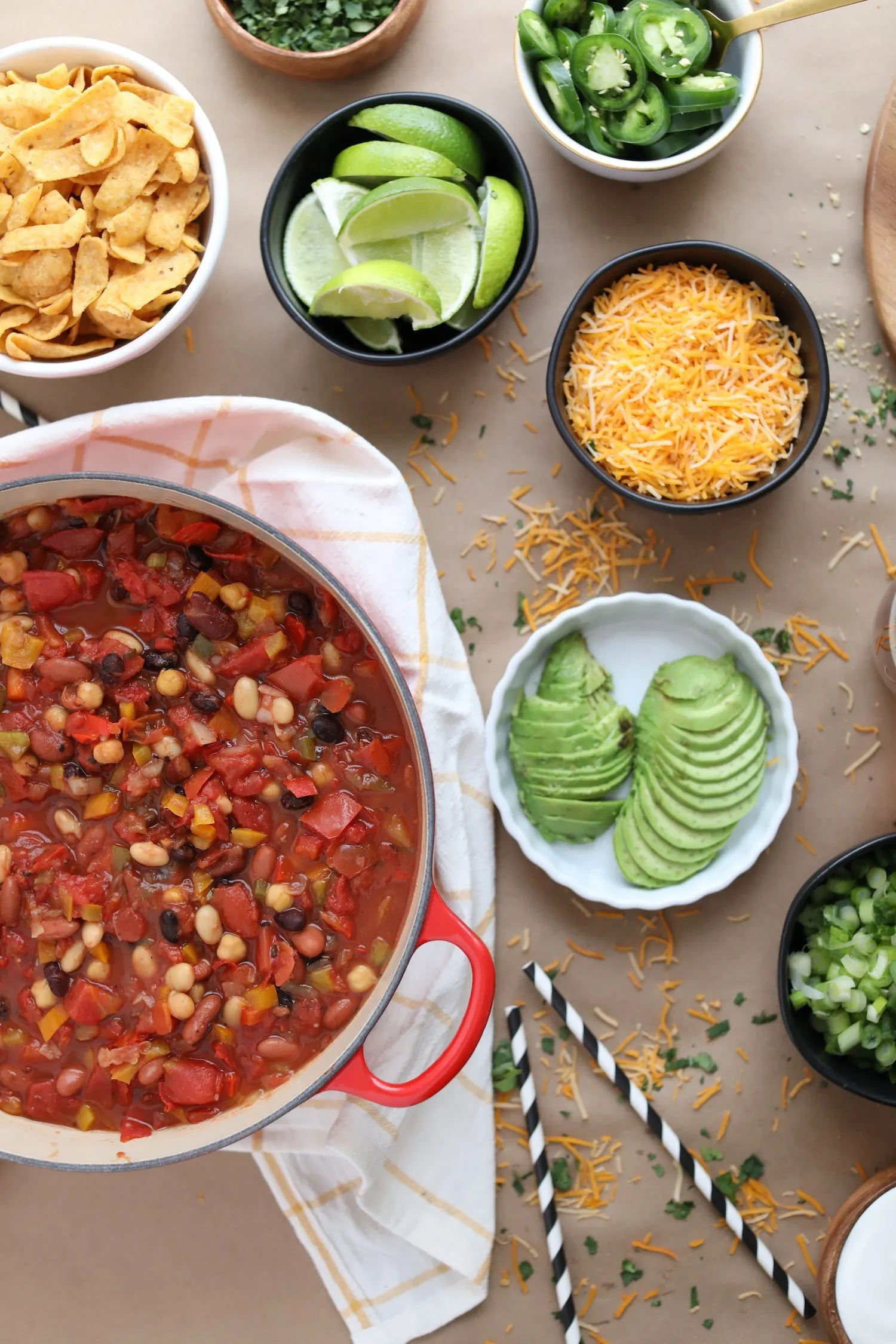 Did you know that in 2016 drunk driving deaths went up for the first time in over 30 years?! This was shocking to me, because even though I love a good cocktail and don't shy away from that fact, I have a really strong personal commitment to not driving after consuming any amount of alcohol. I love that Uber makes it so easy to stay safe and keep others safe too, by simply not driving and opting to be a #DesignatedRider instead. While I've long used Uber for many years when traveling, it's new to Upstate New York in the last six months, so I am loving the convenience of being able to schedule a ride right from my phone, no matter where we are. If we know we're going to a party or event where we're likely to have a few drinks, we don't even drive there, we just Uber to and from so we have a plan to be responsible no matter what the festivities bring our way.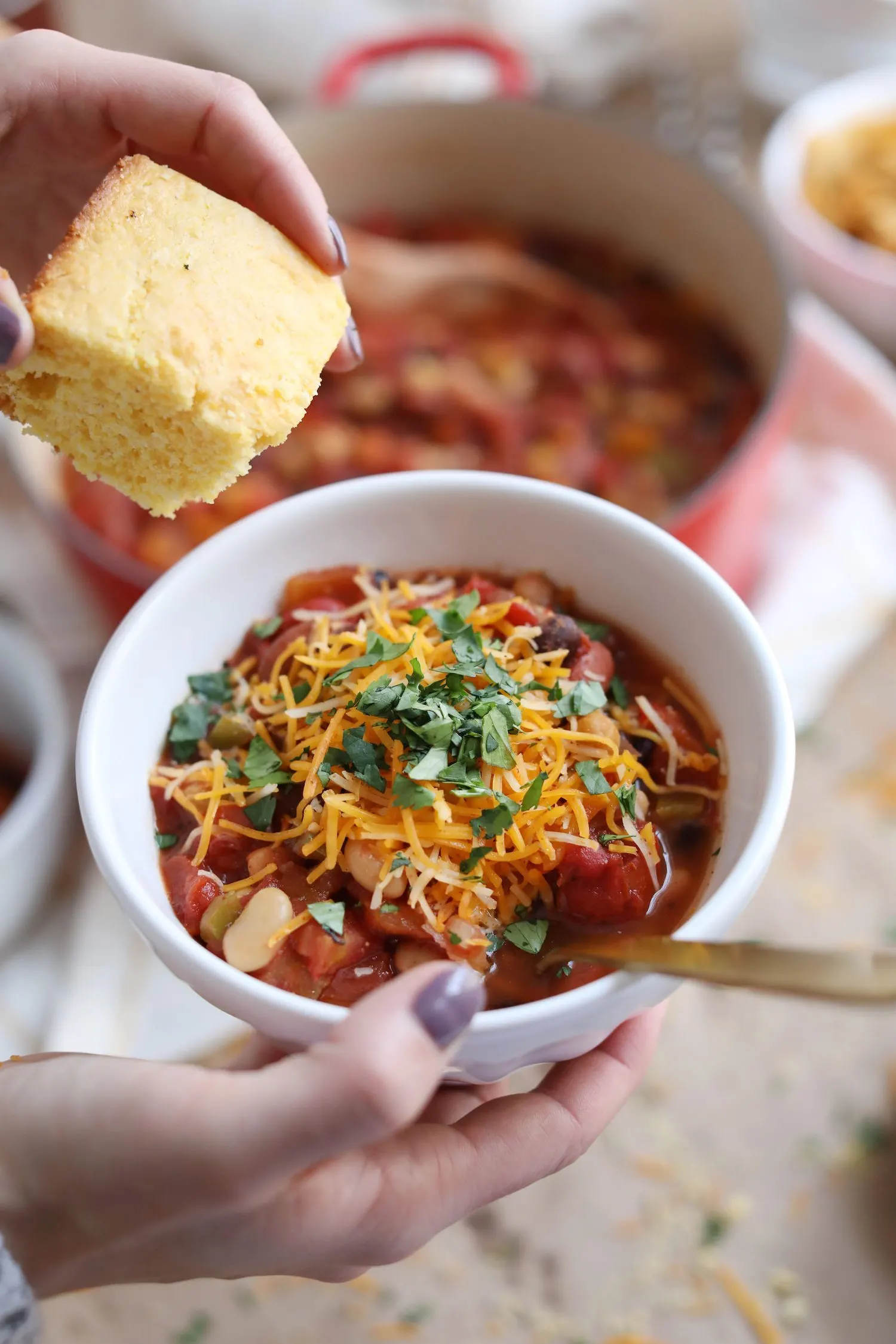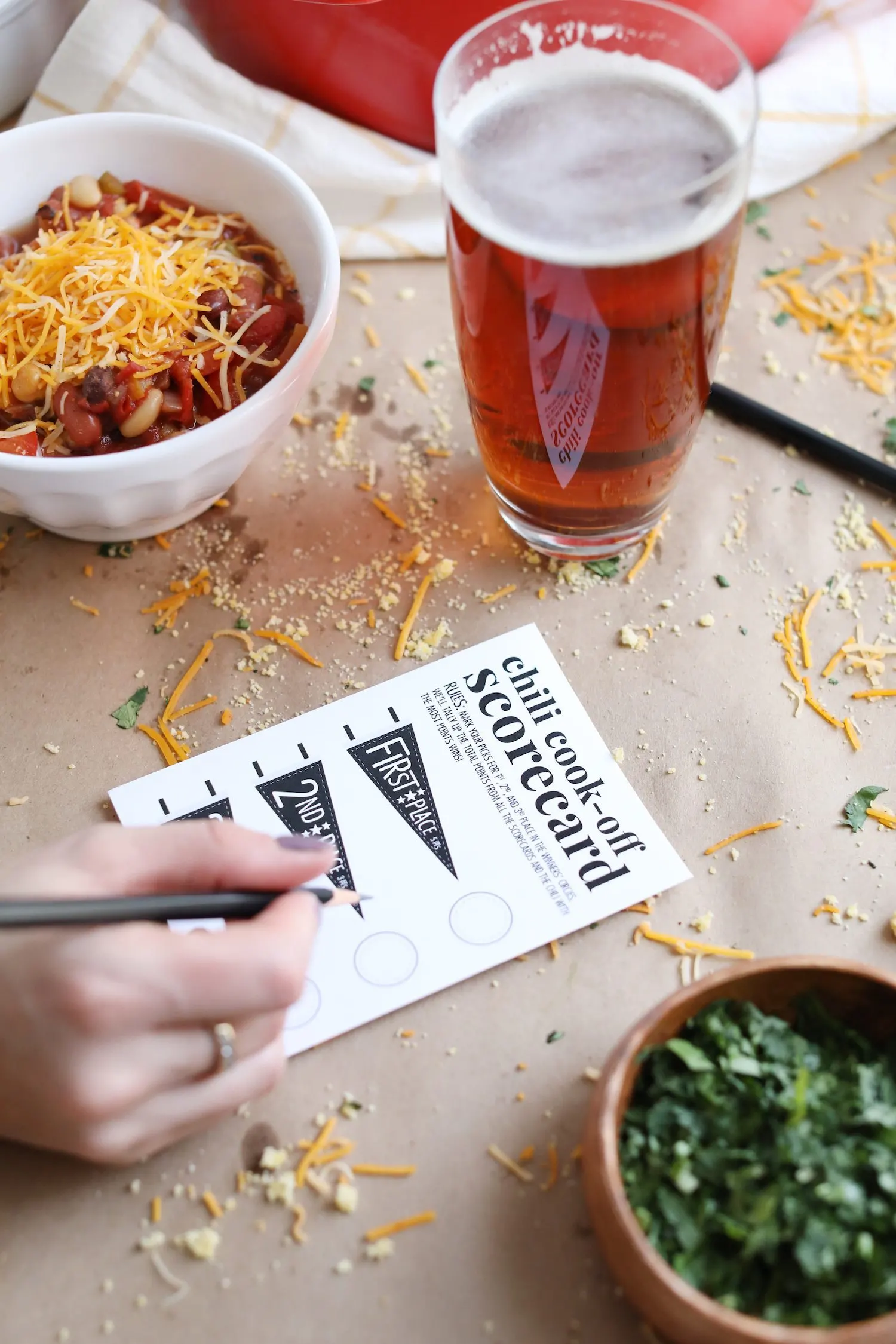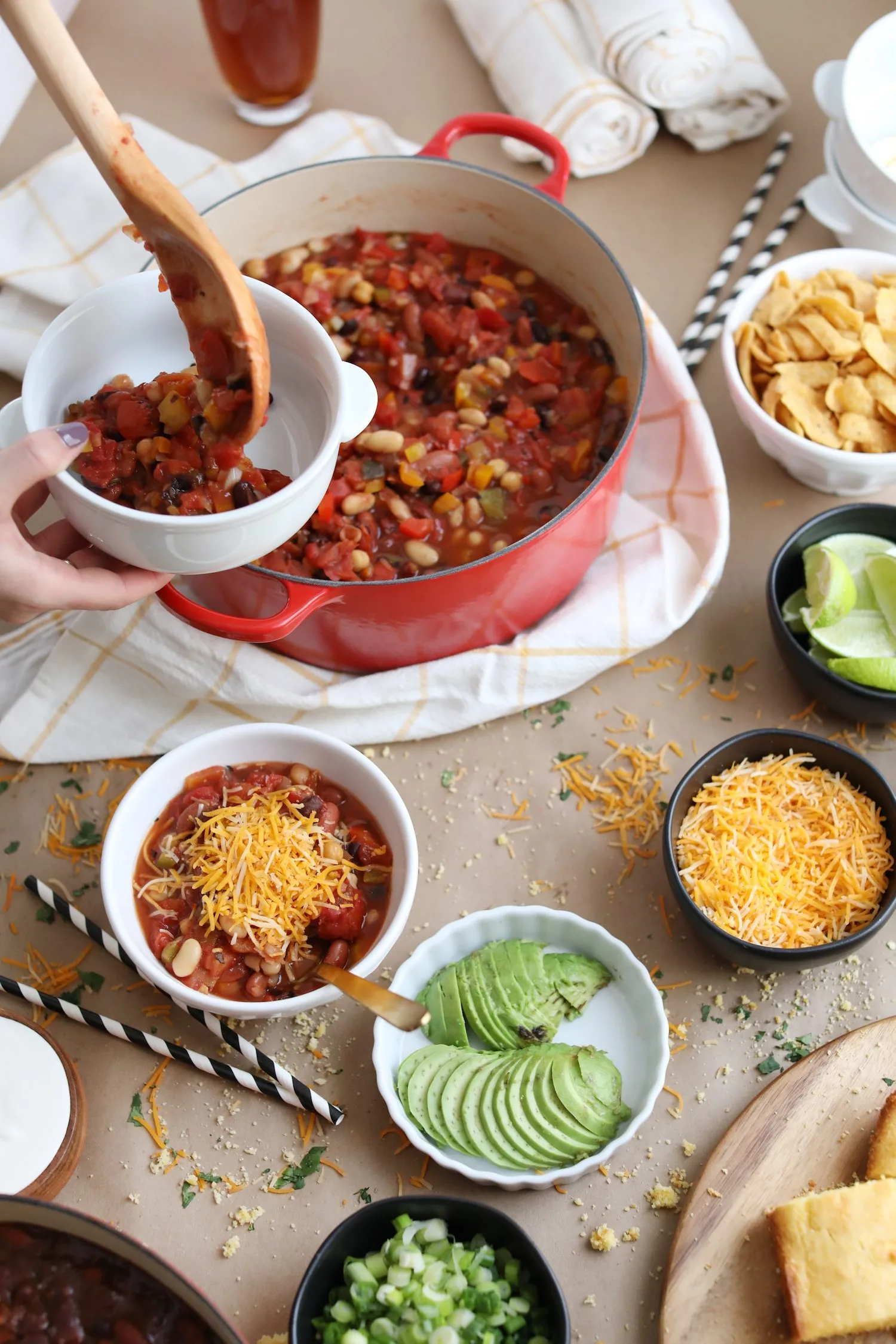 With the big game less than a week away, now is the time to shoot your friends a text and tell them to start prepping their chili cooking chops! Download the printable ballots and print them on cardstock, then just trim to size, making sure to have enough for one per guest. Friends will then vote for their three favorites with the points tallied for each chili variation to determine the winner. If you need a good chili recipe of your own, you can check out my four bean veggie chili or my black bean butternut squash chili! Most importantly, don't forget to take the pledge to be a #DesignatedRider this Sunday and every day, and encourage your friends to do so too!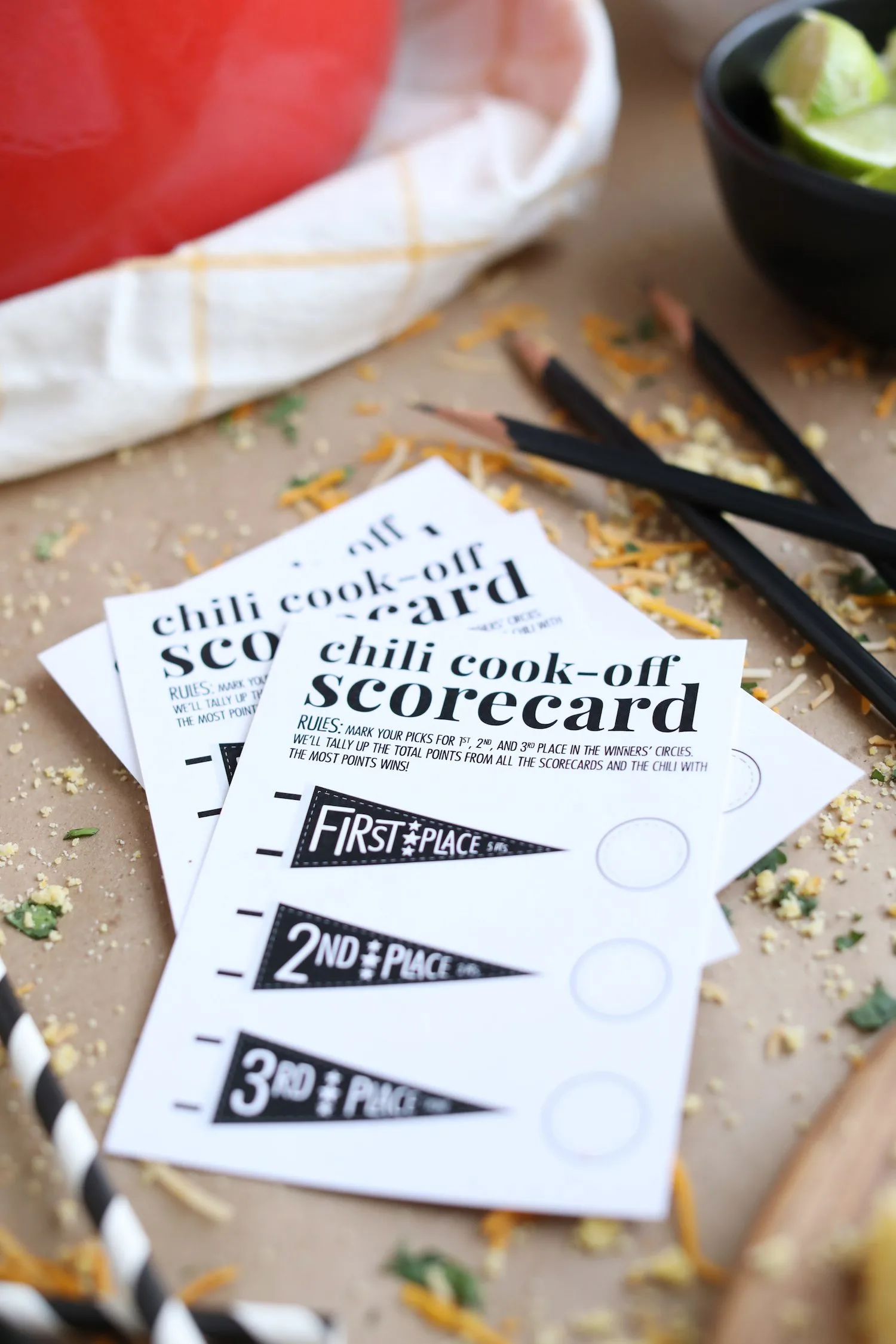 [Graphic design by Erika Firm | Art direction + photography by Cyd Converse.]
This post was sponsored by Uber. I received compensation for this post, but all opinions are my own. Read more about our editorial policies.