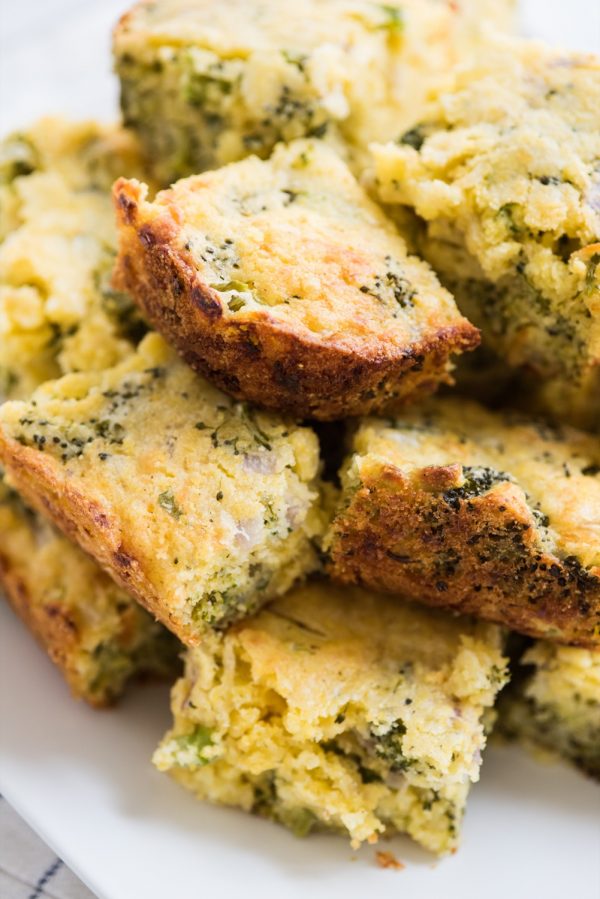 It's Monday! And Monday calls for this really delicious cornbread recipe. At least, this Monday does. In all seriousness, this cornbread is incredible. One of my BFFs made her version of this recipe for our chili cook-off Super Bowl party a few weeks ago and it was a huge hit, so naturally I had to give my hand a try at giving it my own twist and serving it up for you guys. This is easy enough to bake to accompany your weeknight dinner, but also special enough to serve at a party or when your in-laws come over for dinner. The basis of this recipe is Jiffy cornbread muffin mix! I remember my mom keeping this stuff on hand when we were kids and by the time I was 8 or 9, it would be my job to mix it up and preheat the oven if we were having chili or soup for dinner. This takes that old school mix to an insanely delicious level. Switch this recipe up however you'd like! The original one I was working from called for frozen broccoli, but I think it's a million times better with fresh. I also added red onion, scallions and cheese to amp up all the flavor. Give this one a try! It will make all of your dinners and soups and chilis even better.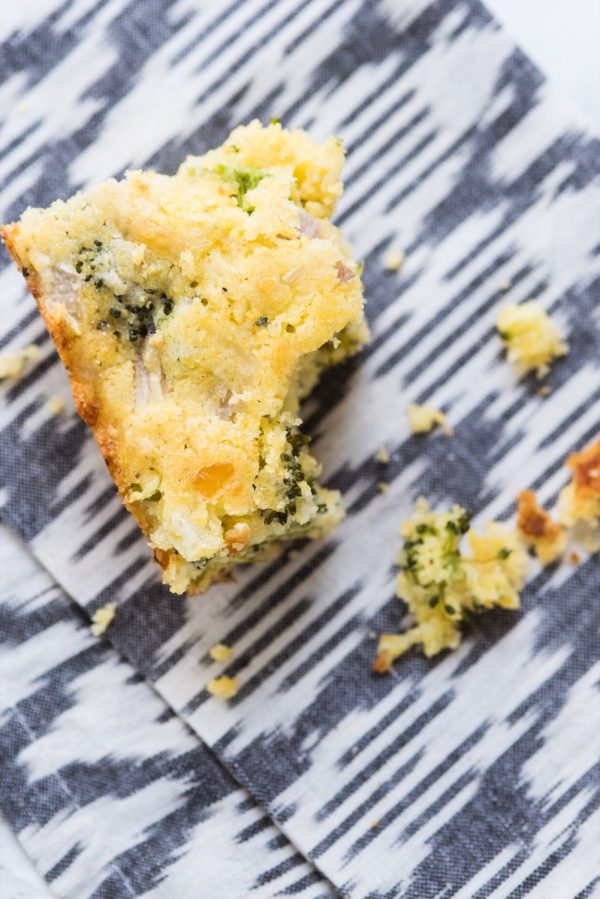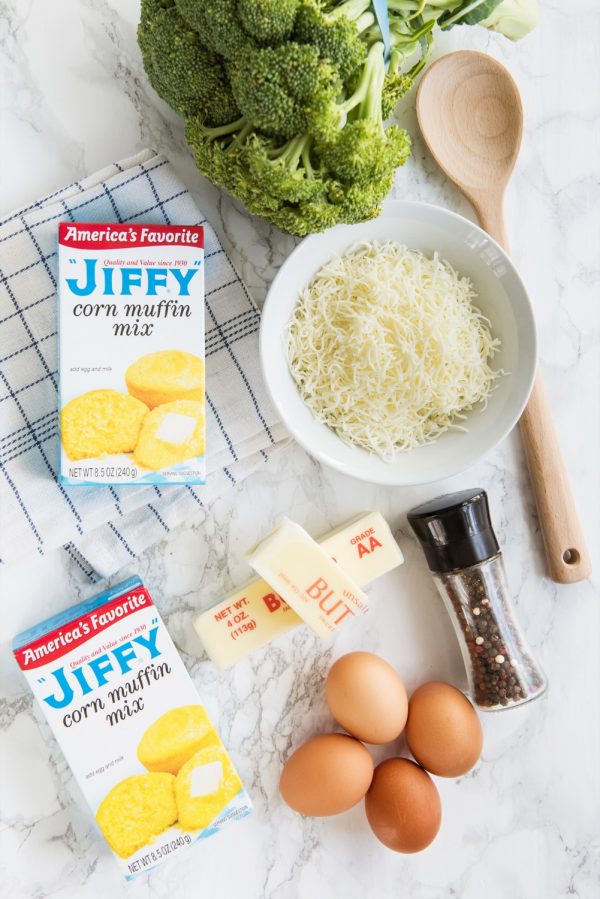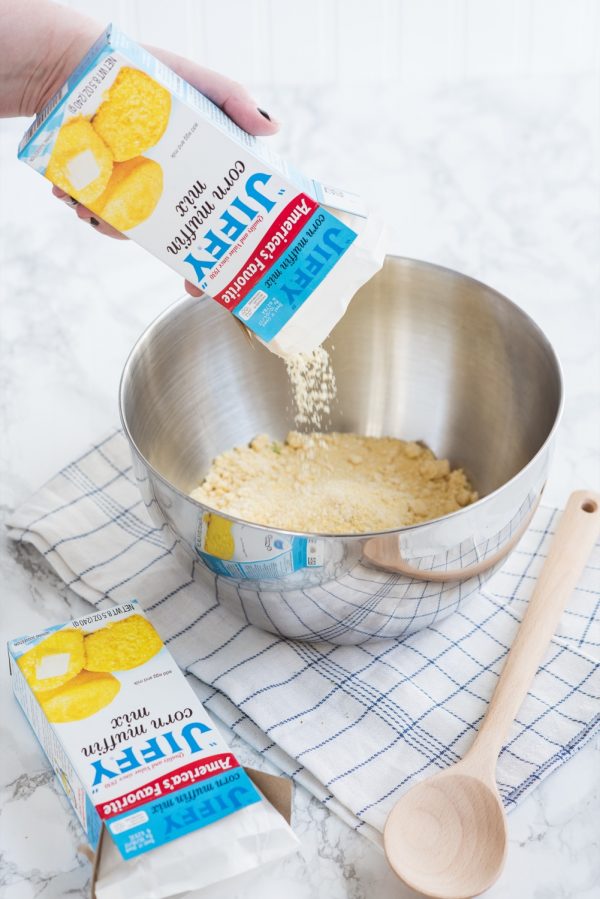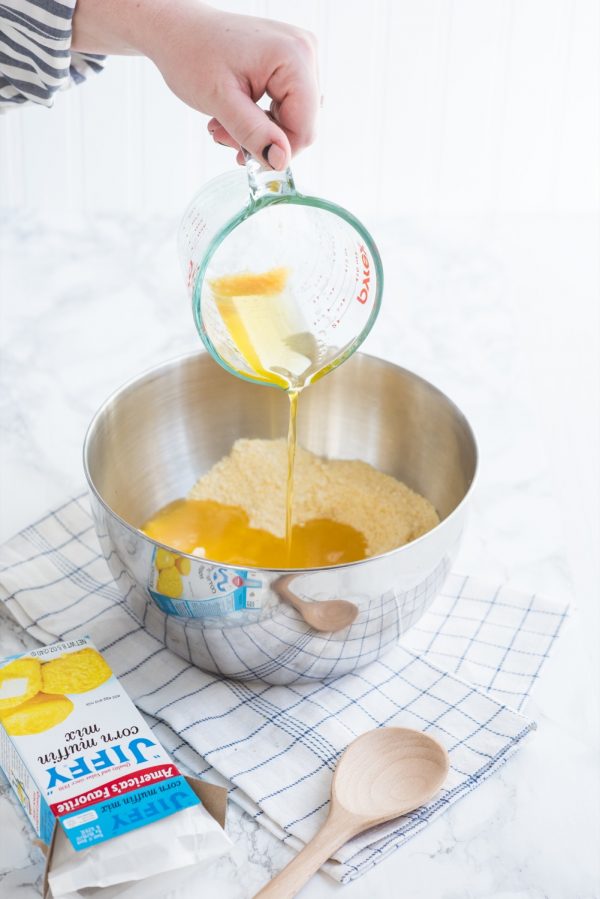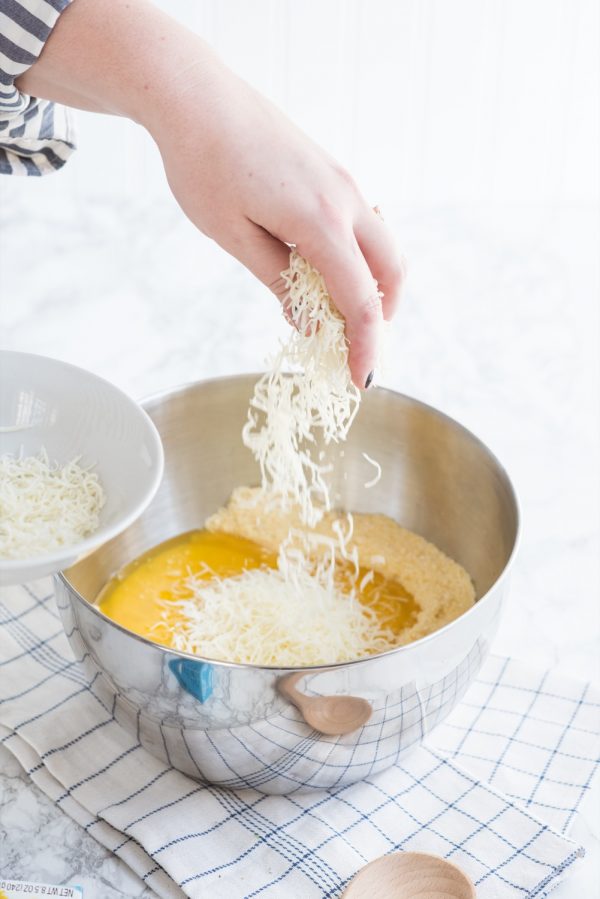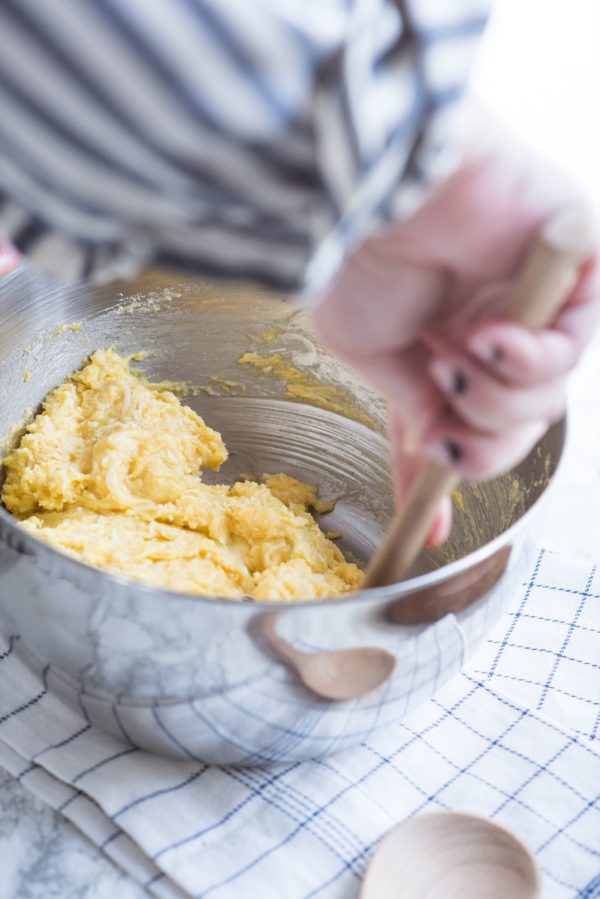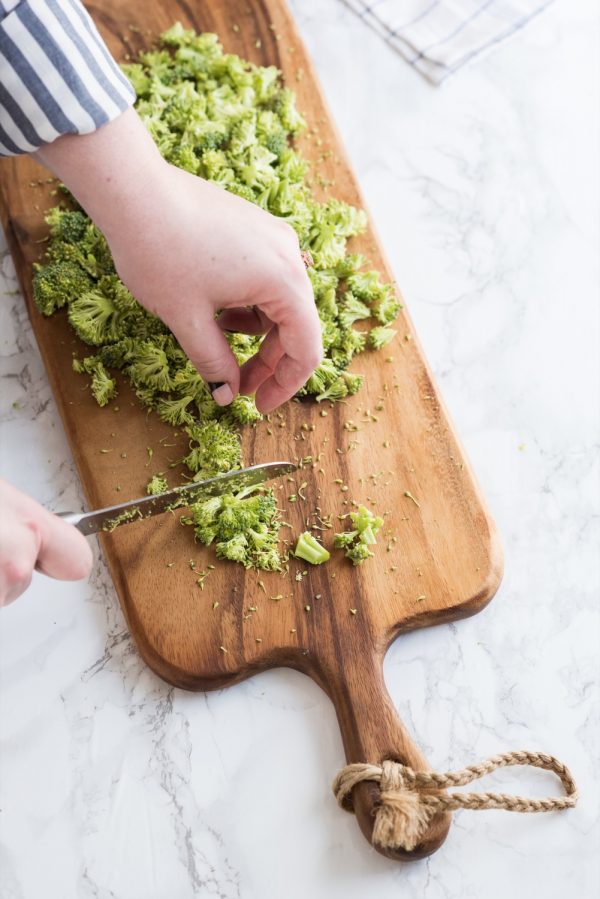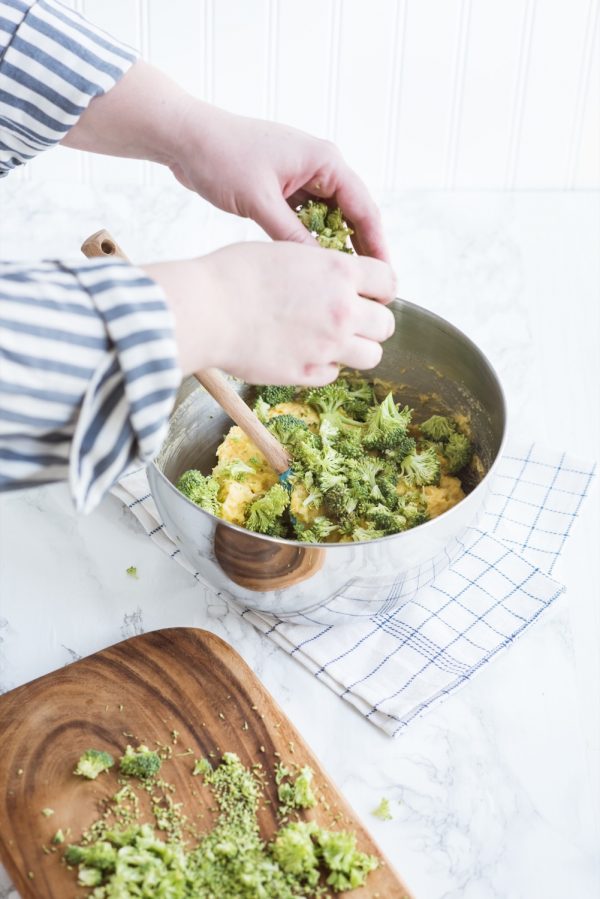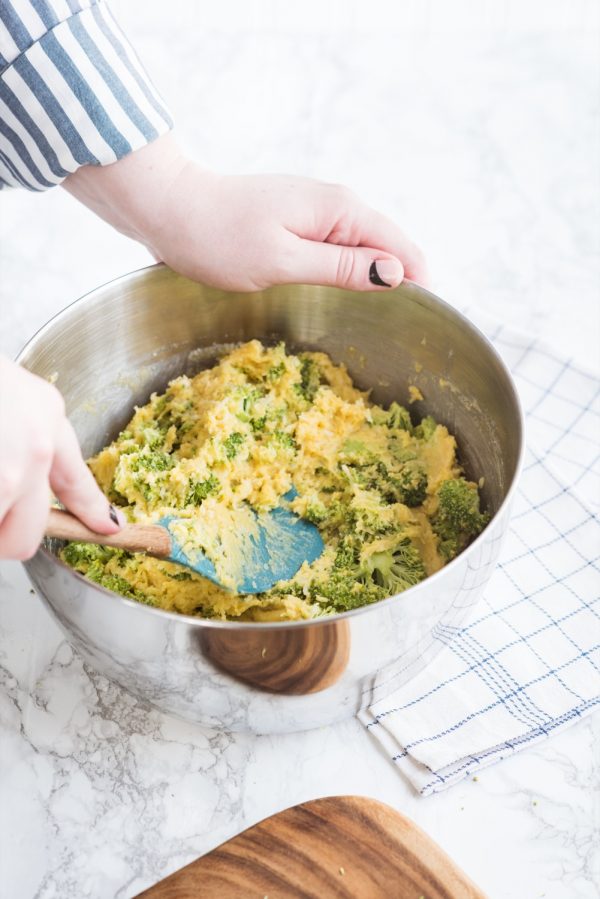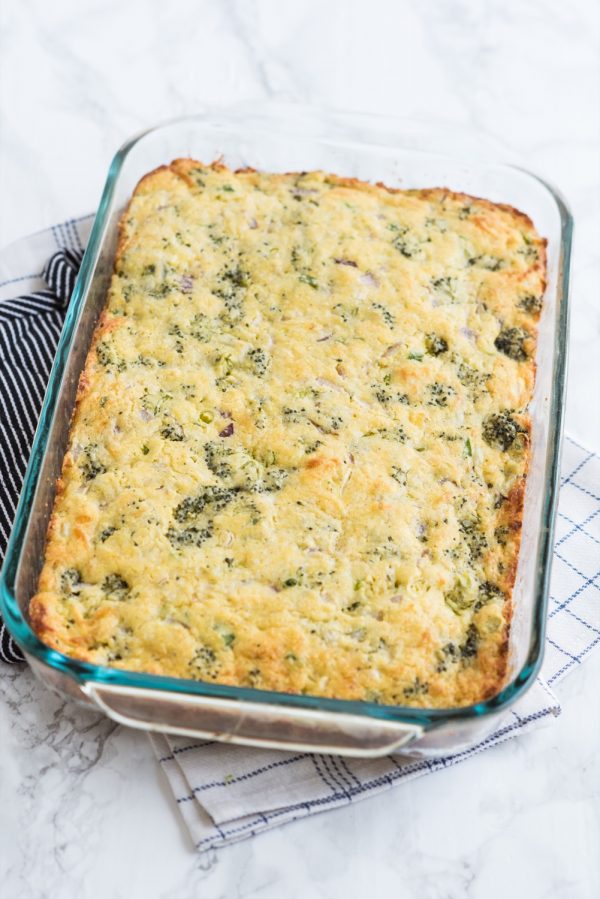 Cheesy Broccoli Cornbread
Ingredients
2 Jiffy cornbread muffin mixes
2 sticks of butter, melted
2 small to medium heads of broccoli
1 cup diced red onion
½ cup diced scallions
1 cup cottage cheese
4 large eggs, beaten
1 cup shredded mozzarella
½ cup freshly grated parmesan
Salt and pepper (to taste)
Instructions
Preheat oven to 375° and spray a 9x13 glass baking dish generously with non-stick spray.
Add cornbread mix, melted butter, beaten eggs, salt and pepper to a large mixing bowl and combine well.
Fold in diced onions, scallions, cottage cheese, mozzarella and parmesan.
Rinse and drain broccoli well, then chop into small florets.
Fold broccoli into the cornbread mixture.
Transfer to baking dish and bake for 32 - 35 minutes or until slightly golden around the edges and a toothpick inserted comes out clean.
Cool slightly, cut into squares and serve.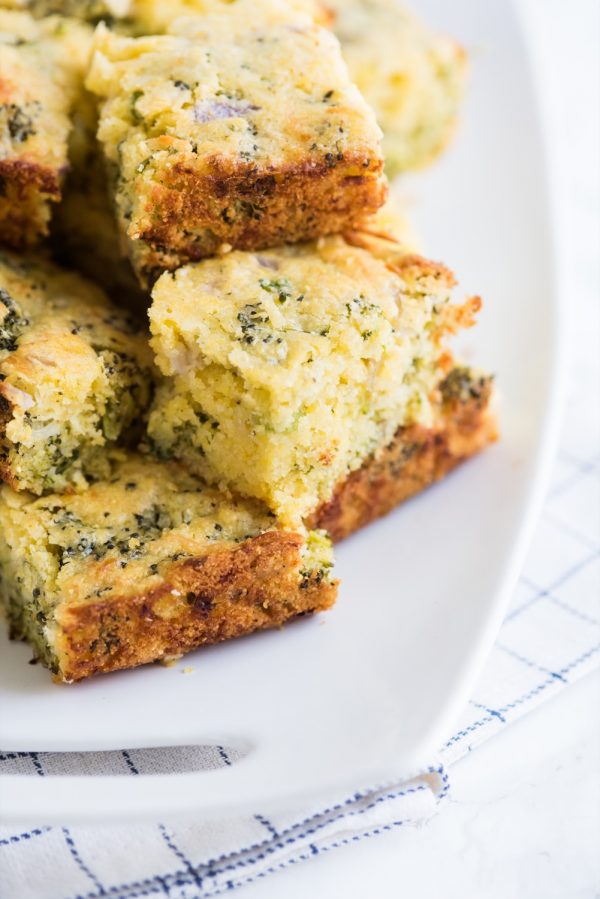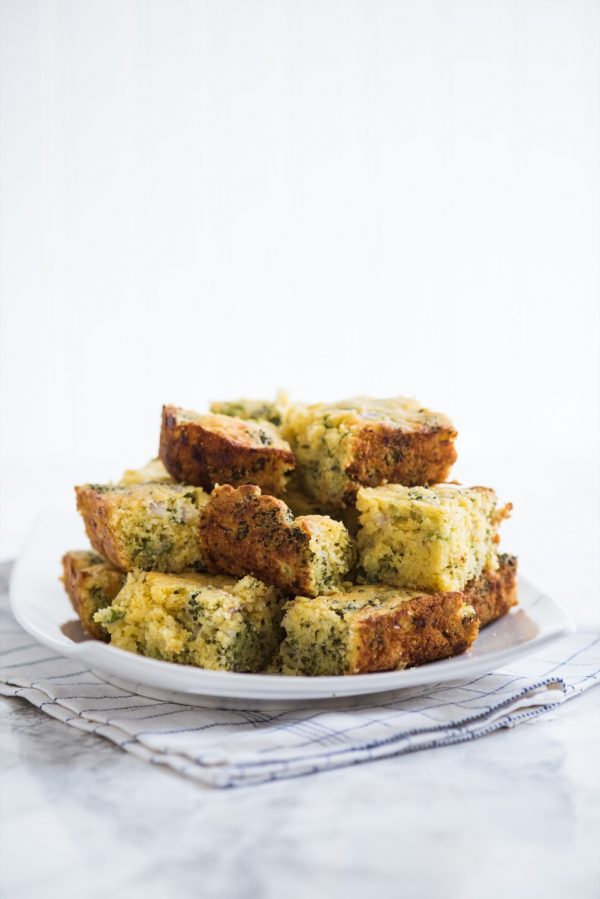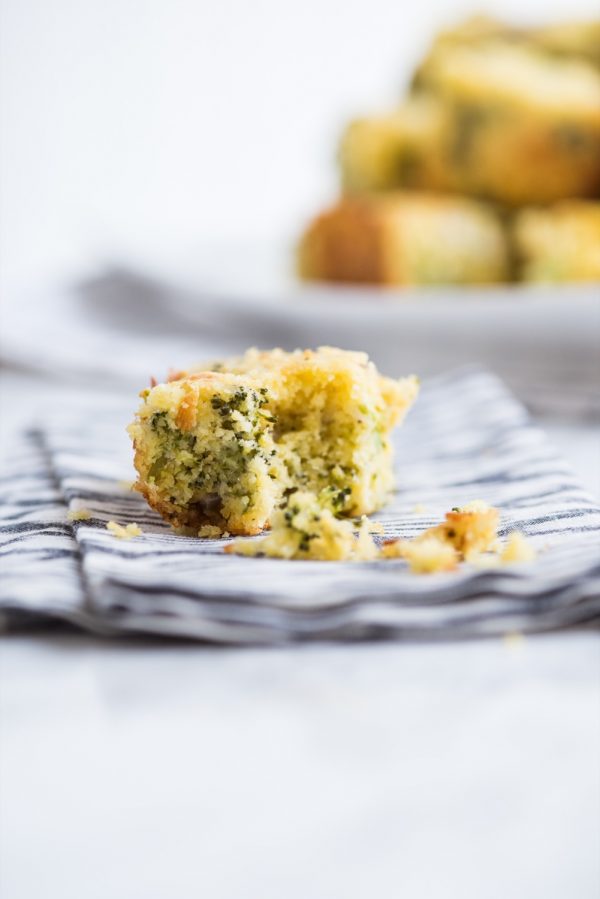 [Recipe adaptation + styling by Cyd Converse | Photos by Alice G. Patterson.]