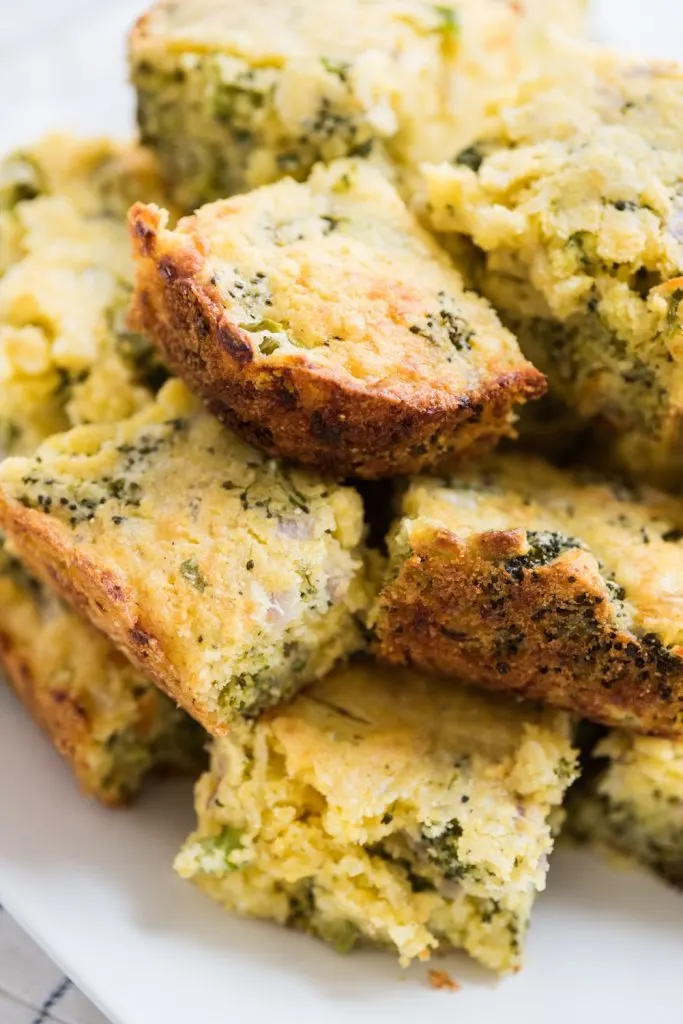 Friends, this easy cheesy broccoli cornbread recipe is seriously incredible. Have you ever made cornbread with Jiffy mix? Because that's the basis of this recipe! One of my friends made her version for our chili cook off Super Bowl party a few weeks ago and it was a huge hit, so naturally I had to give my hand a try at giving it my own twist and serving it up for you guys.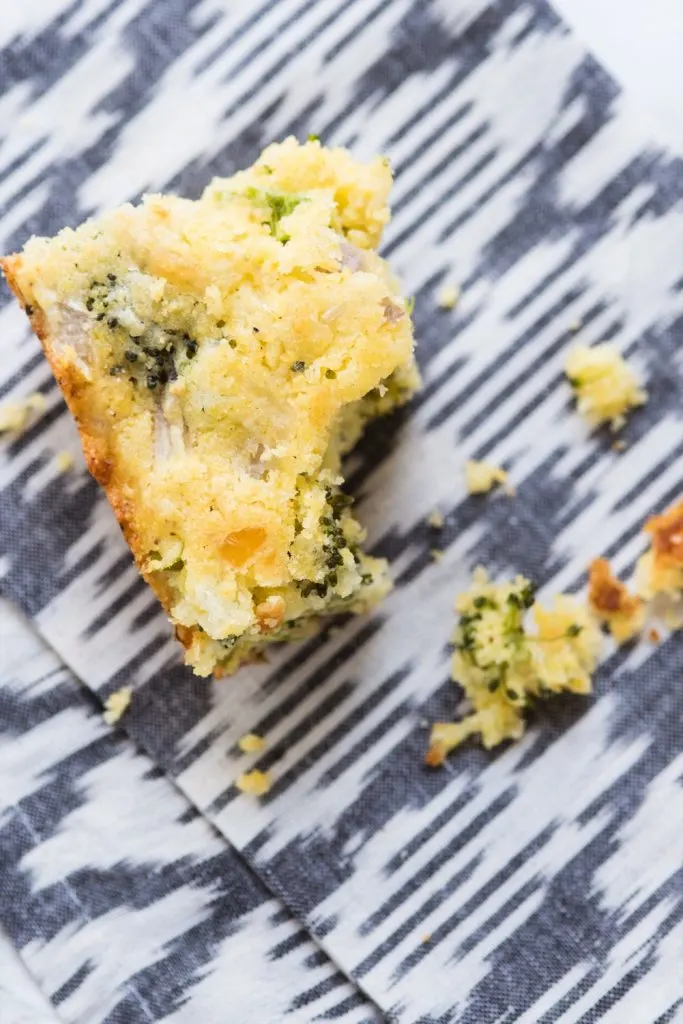 This is easy cornbread recipe is simple enough to bake to accompany your weeknight dinner, but also special enough to serve at a party or when your in-laws come over for dinner. Because it's made with Jiffy mix, you can make it whenever the mood strikes you. I remember my mom keeping boxes of Jiffy corn muffin mix on hand when we were kids and by the time I was probably 9 years old, it became my job to mix it up and preheat the oven if we were having chili or soup for dinner.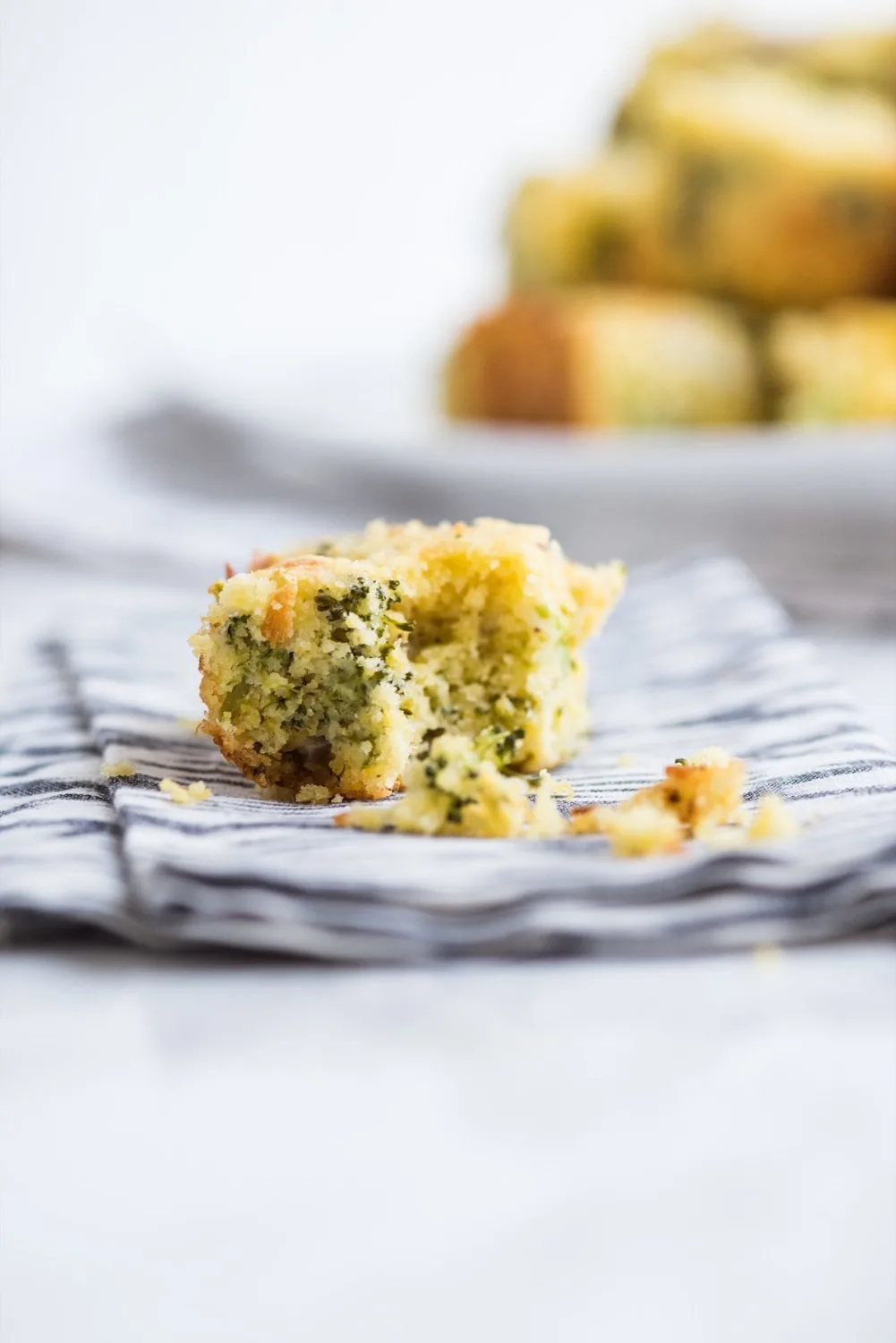 What Ingredients Do You Need to Make Cornbread with Jiffy Mix?
For this cheesy broccoli cornbread recipe you'll need Jiffy Corn Muffin Mix, fresh broccoli (although frozen will do in a pinch), butter, eggs, diced onions (I prefer red onions in this particular recipe), scallions, cottage cheese, shredded mozzarella cheese, parmesan, salt and pepper. If you have cheddar instead of mozzarella or mozzarella but no parmesan – no worries! Whatever cheese you have on hand will totally work.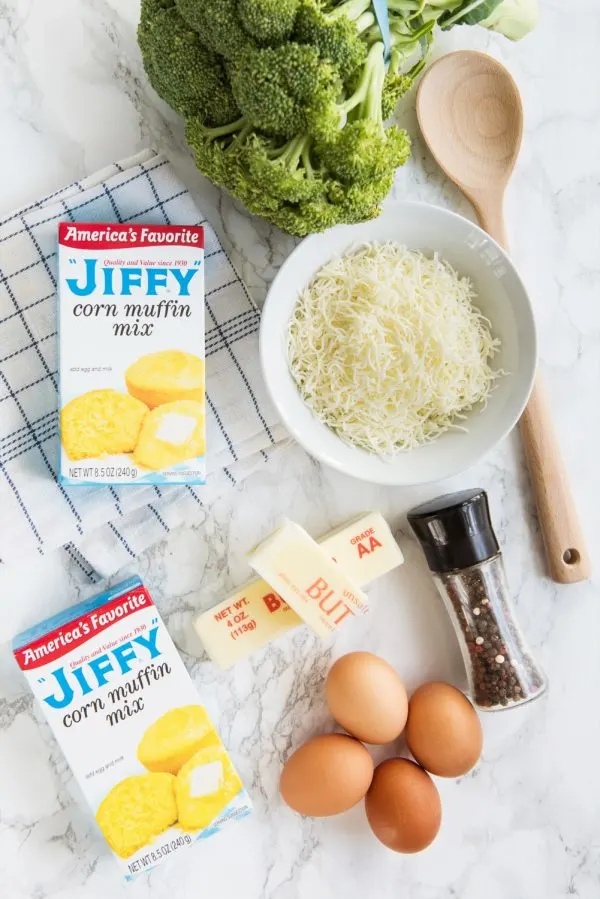 This recipe amps up old school Jiffy mix to an insanely delicious level. Plus it's easy to switch this recipe up however you'd like! The original one I was working from called for frozen broccoli, but I think it's a million times better with fresh, which is why I suggested fresh broccoli above. Either way, this cornbread will make all of your dinners and soups and chilis even better!
How to Make Cornbread with Jiffy Mix
Begin with a large mixing bowl and dump in the Jiffy Corn Muffin Mix.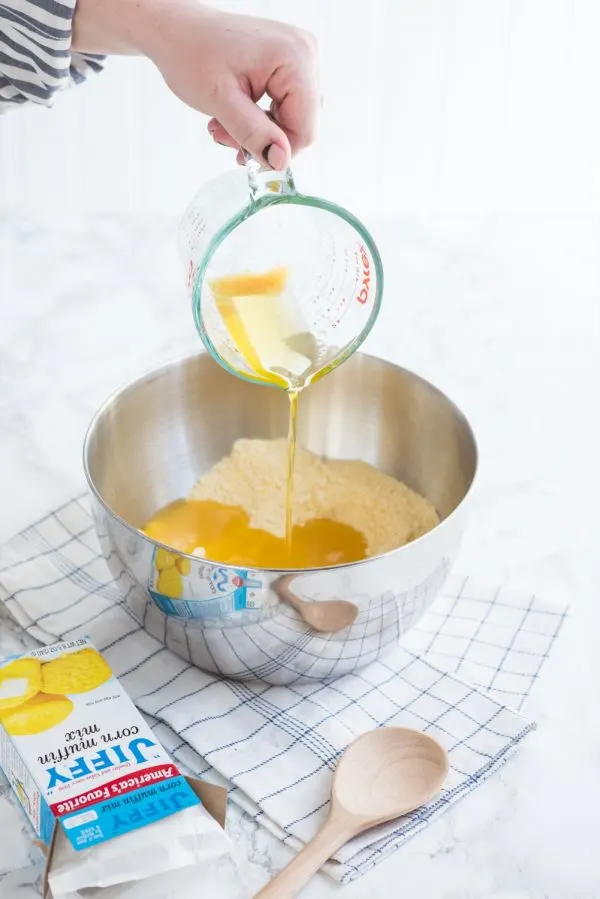 Add in the melted butter, eggs, salt and pepper!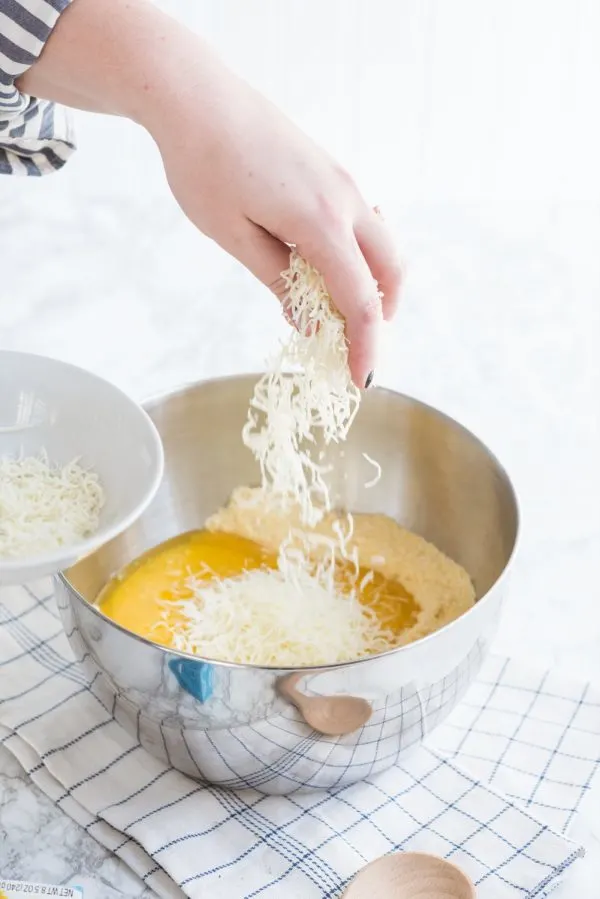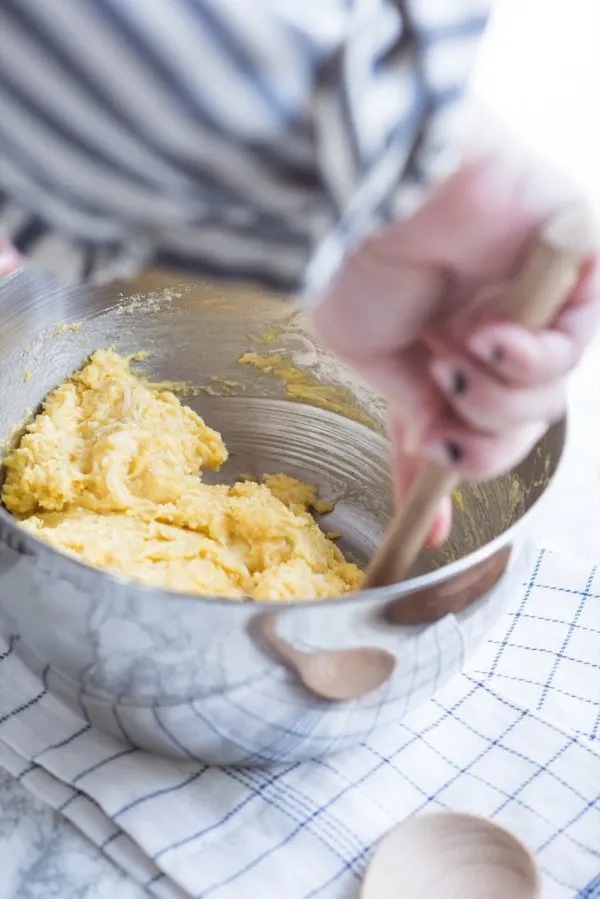 Fold in the shredded cheese, onions, scallions and cottage cheese. There's no need to over mix at this point!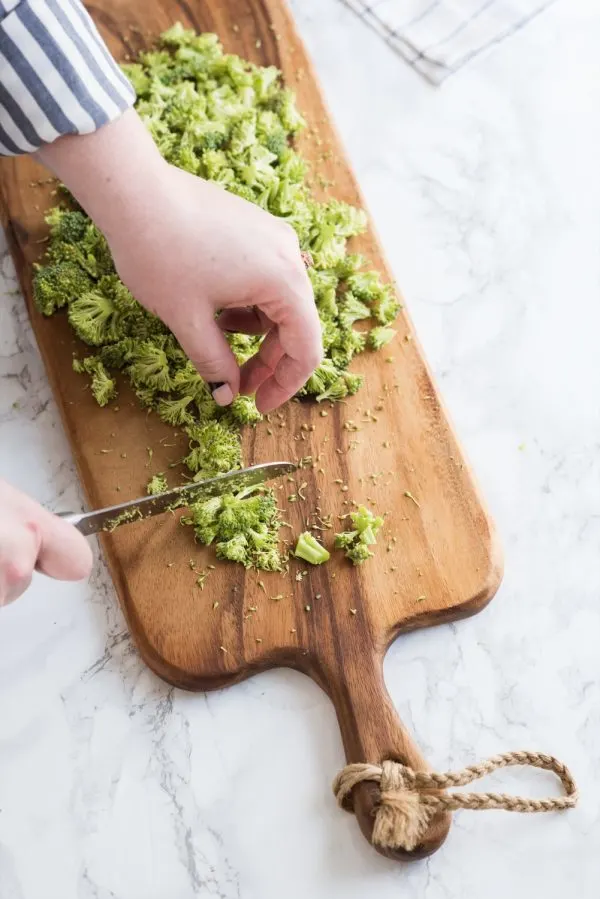 After rinsing and draining well, rough chop the broccoli into small florets.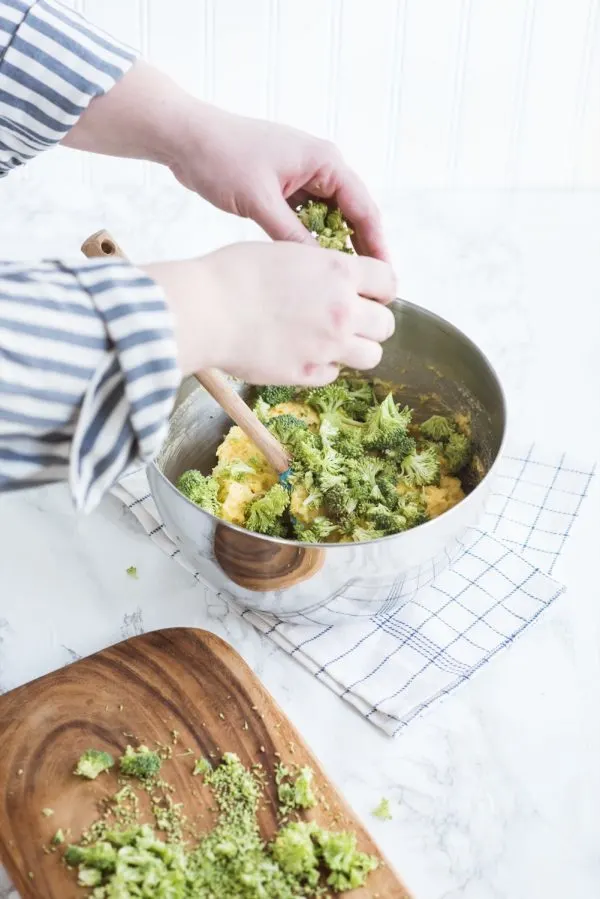 Add the broccoli to the batter. I love a lot of broccoli in this recipe so I generally choose 1 medium or 2 small heads of broccoli.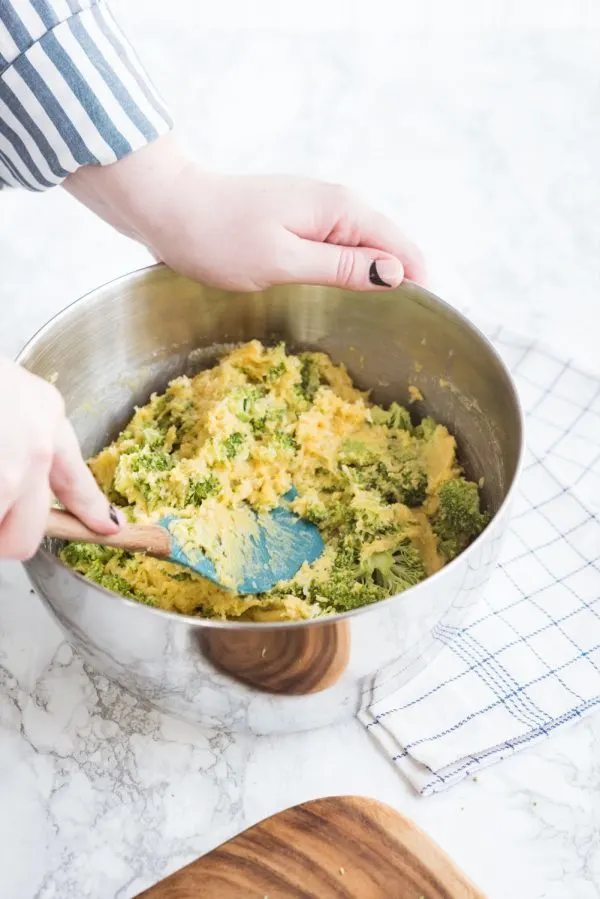 From there you'll transfer the batter into a greased baking dish and bake for about 35 minutes. You can scroll down for the complete printable recipe!
How Long Can You Keep Cornbread in the Fridge?
Cornbread will keep in the fridge for up to a week in an air tight container or wrapped in plastic wrap. Alternately, you can wrap it tightly in plastic wrap and store it at room temperature for 1 to 2 days.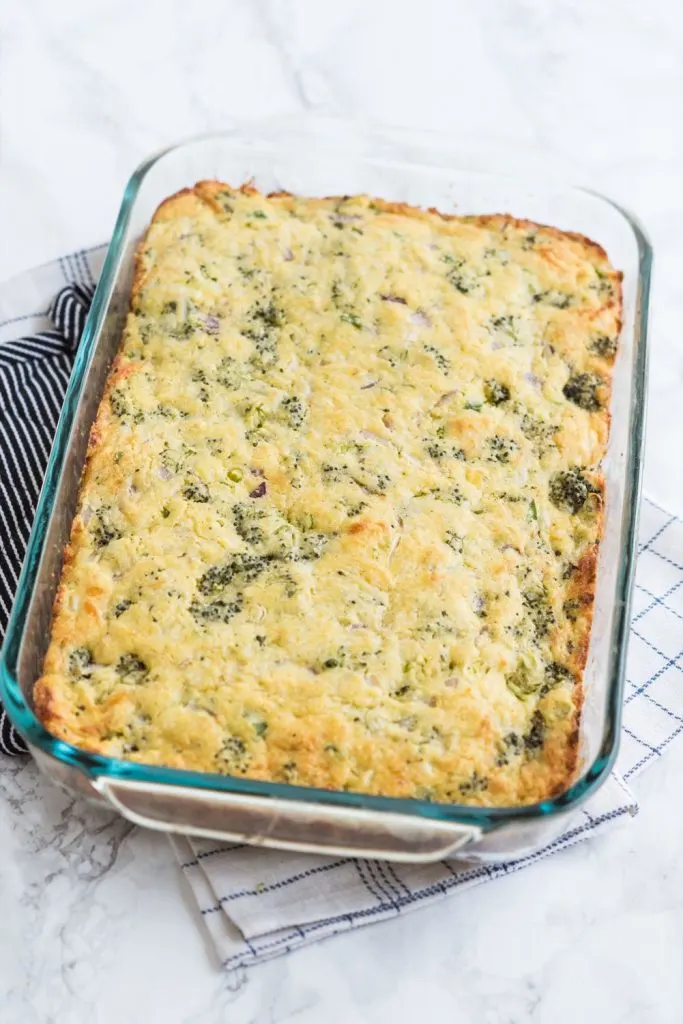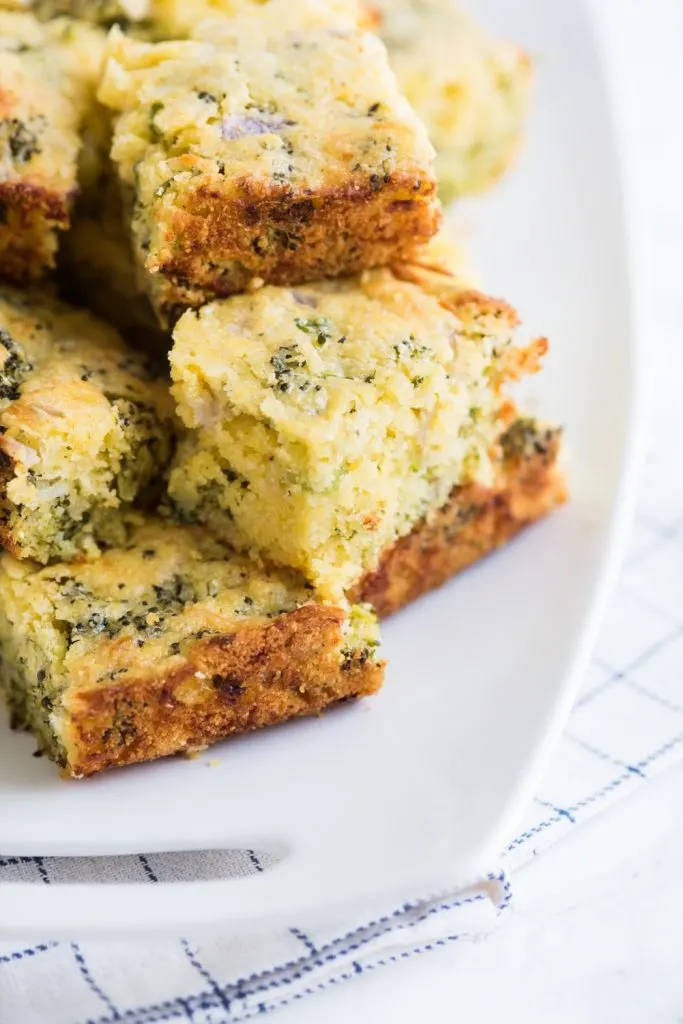 Looking for more easy cornbread recipes? Try my friend Julie's jalapeño and cheddar and cornbread muffins!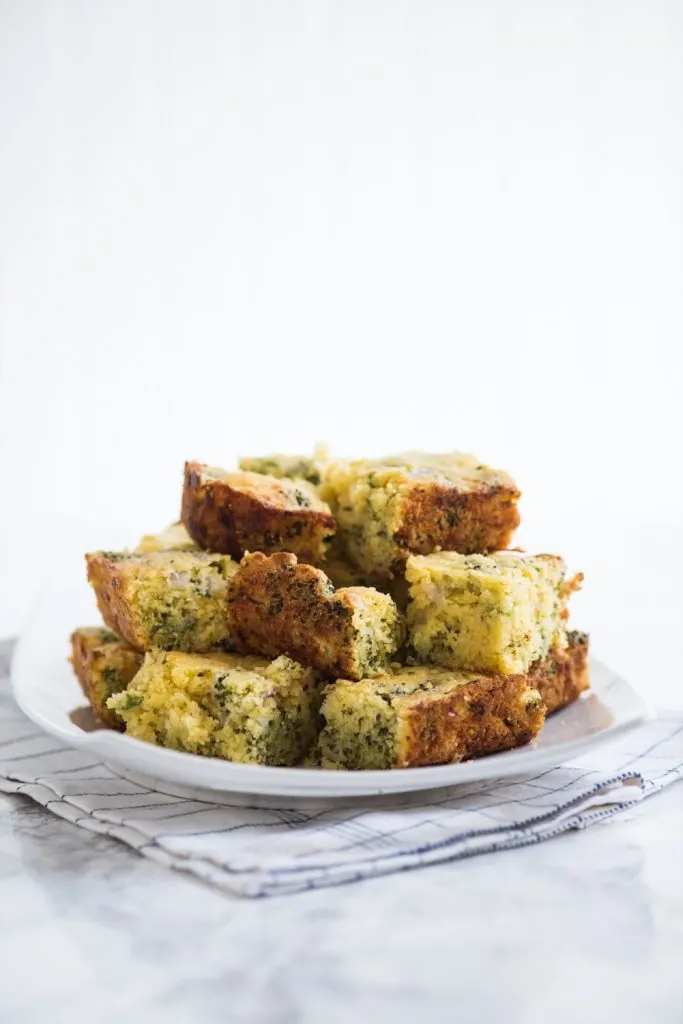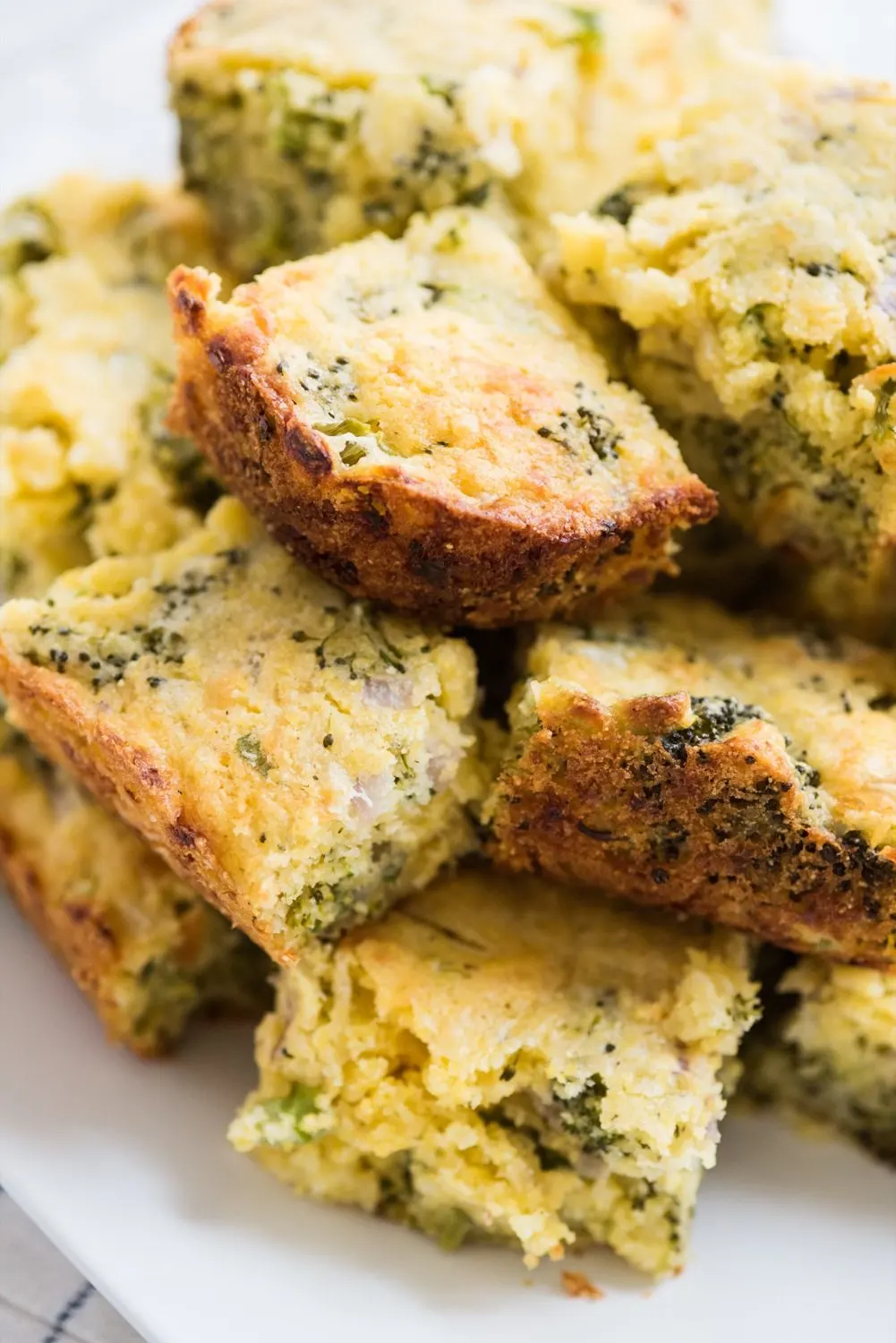 Cheesy Broccoli Cornbread with Jiffy Mix
This easy cheesy broccoli cornbread with Jiffy mix is the perfect side addition to soups, chilis or your favorite casserole.
Ingredients
2 boxes Jiffy Corn Muffin Mix
2 sticks of butter, melted
2 small to medium heads of broccoli
1 cup diced red onion
½ cup diced scallions
1 cup cottage cheese
4 large eggs, beaten
1 cup shredded mozzarella
½ cup freshly grated parmesan
Salt and pepper (to taste)
Instructions
Preheat oven to 375° and spray a 9x13 glass baking dish generously with non-stick spray.
Add Jiffy Corn Muffin Mix, melted butter, beaten eggs, salt and pepper to a large mixing bowl and combine well.
Fold in diced onions, scallions, cottage cheese, mozzarella and parmesan.
Rinse and drain broccoli well, then chop into small florets.
Fold broccoli into the cornbread mixture.
Transfer to baking dish and bake for 32 - 35 minutes or until slightly golden around the edges and a toothpick inserted comes out clean.
Cool slightly for 3 to 5 minutes, cut into squares and serve.
Notes
I make this cornbread with Jiffy mix with fresh broccoli, but frozen broccoli that is thawed and drained very well will also work.
[Recipe adaptation + styling by Cyd Converse | Photos by Alice G. Patterson.]