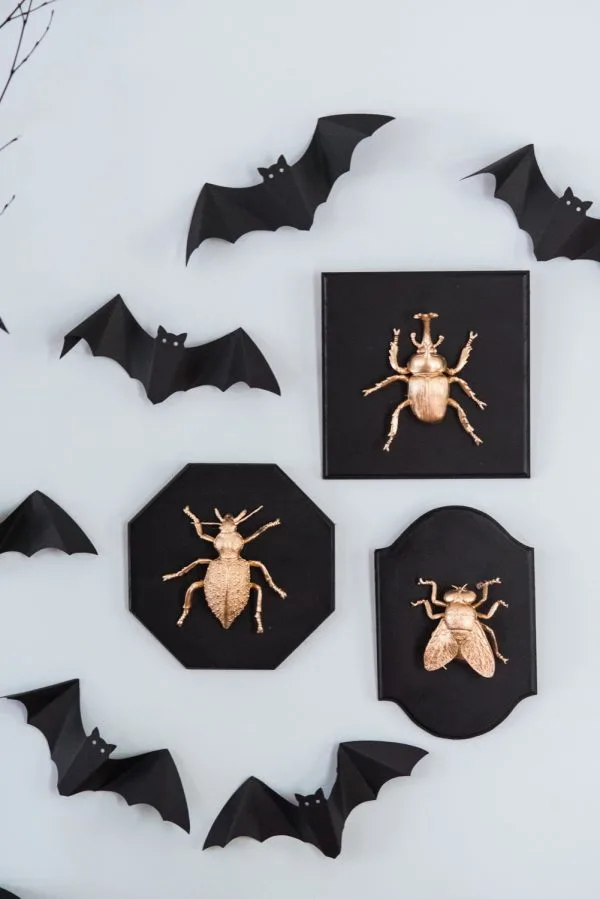 By now I've preached time and again about how my favorite kind of Halloween decorations are those that are slightly spooky, dark and a bit glam in a goth kind of way. I think a few touches of something slightly off, a mix of metallics and lots of black can really set the scene without having to get too carried away with things. Recently I made these cool DIY taxidermy plaques, inspired by a candle I spied at Target that was black and covered in golden beetles, and my love of insect taxidermy cases and mounts. (Also, by "love" I also mean fear in equal parts. They're so creepy!) The supplies are few, the steps are simple and the results are especially awesome.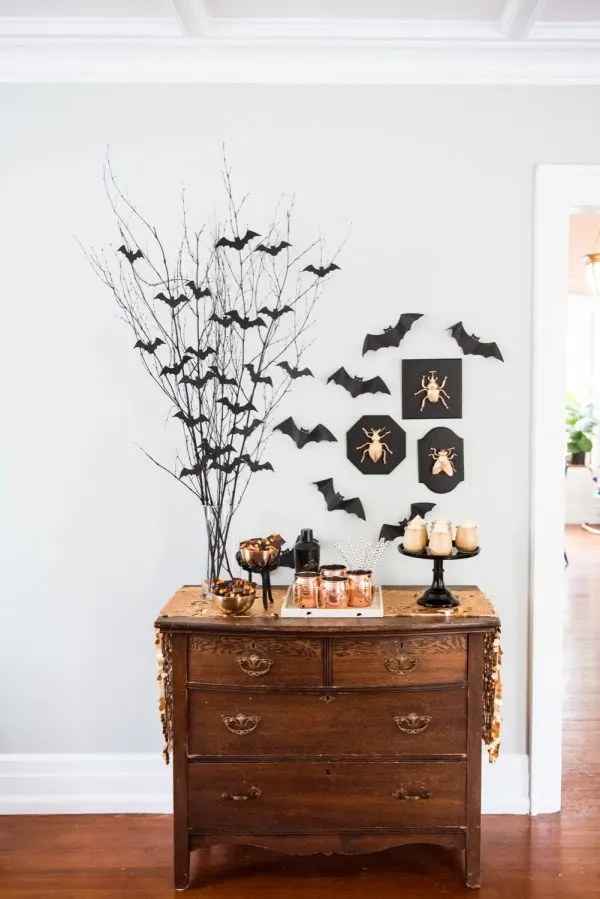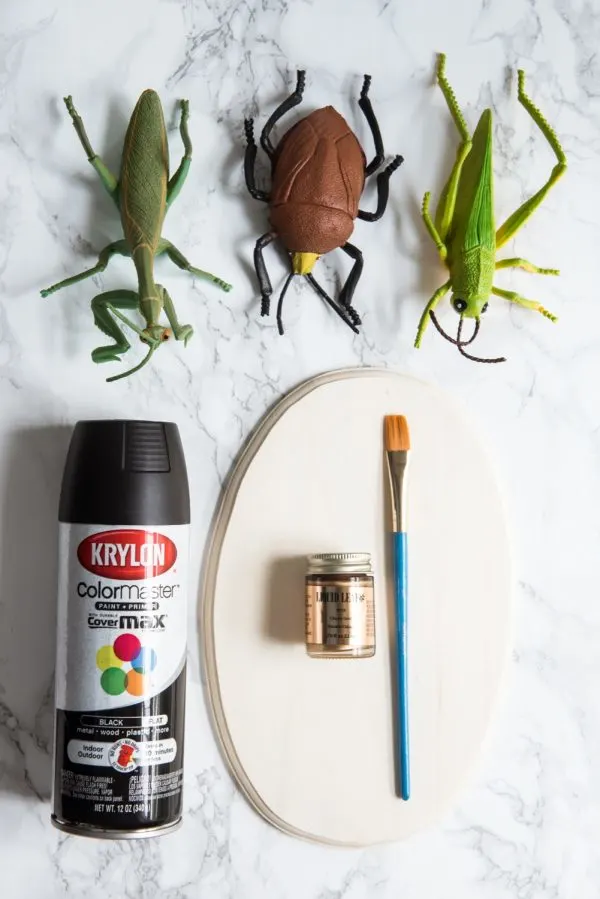 Wooden plaques
Black spray paint (matte or chalkboard paint)
Plastic bugs or insects
Gold liquid leaf
E600 or similar
Paint brush
Sawtooth picture frame hangers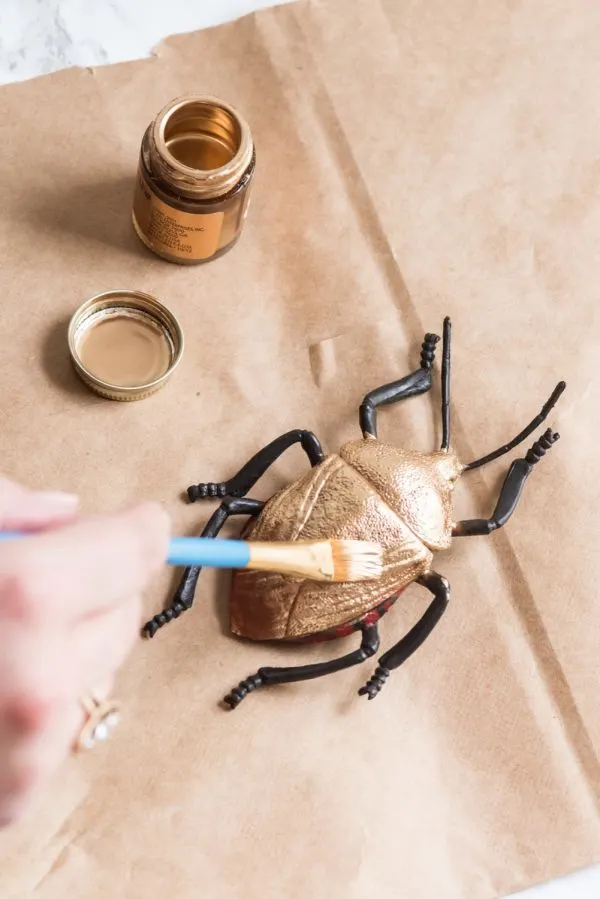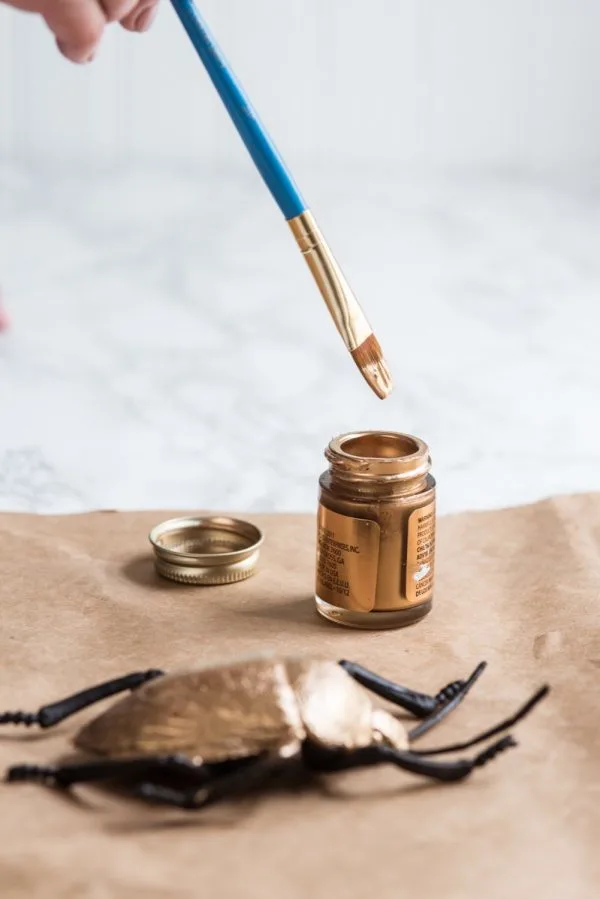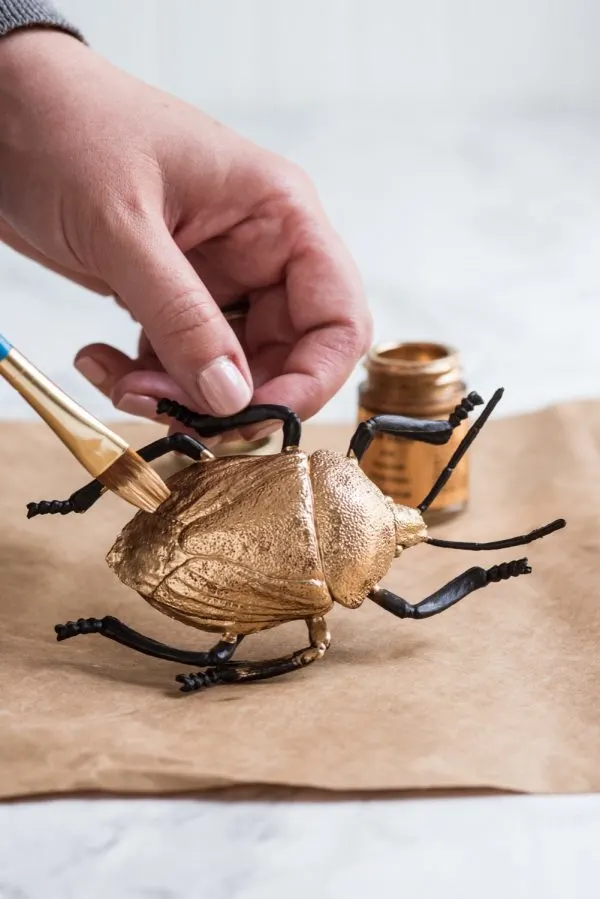 Begin by spray painting each of your wooden plaques with several light, thin coats of black spray paint. Be sure to choose a paint with a flat or matte finish. (Chalkboard spray paint would work great!) In between coats, give each of your insects a coat of liquid leaf. Keep in mind that unlike paint, the liquid leaf is oil-based and therefore quite strong in smell so you'll want to work in a well ventilated space. One coat should cover your insects with the exception of a few touch-ups here and there. Once your plaques are completely dry, use a small hammer to attach a sawtooth picture hanger to the back of each one. Then flip it back over and attach a bug to each plaque using E6000. (Which, incidentally, is also heavy in the fume department so be sure to keep those windows open while you're attaching your bugs!) Then simply hang on the wall and you've got instant Halloween party vibes going on!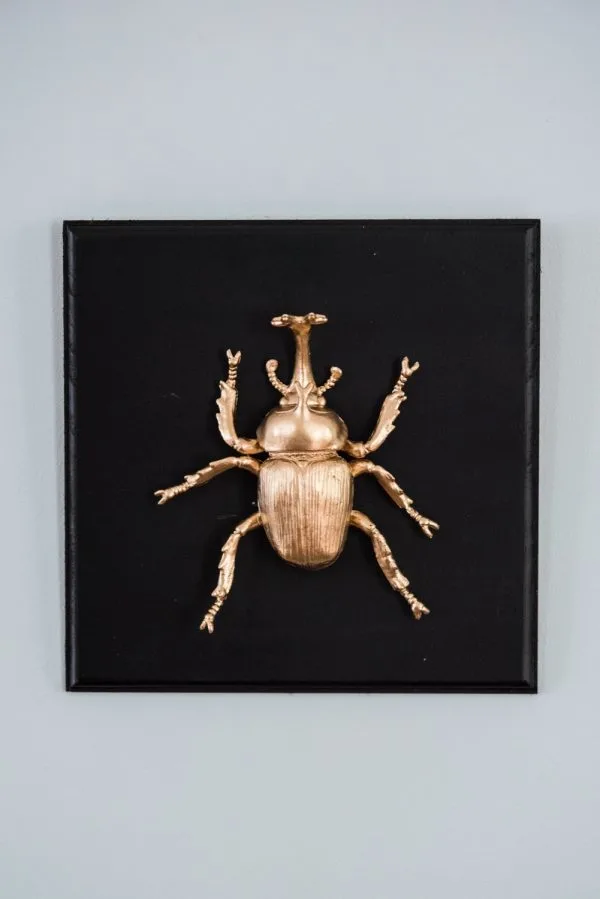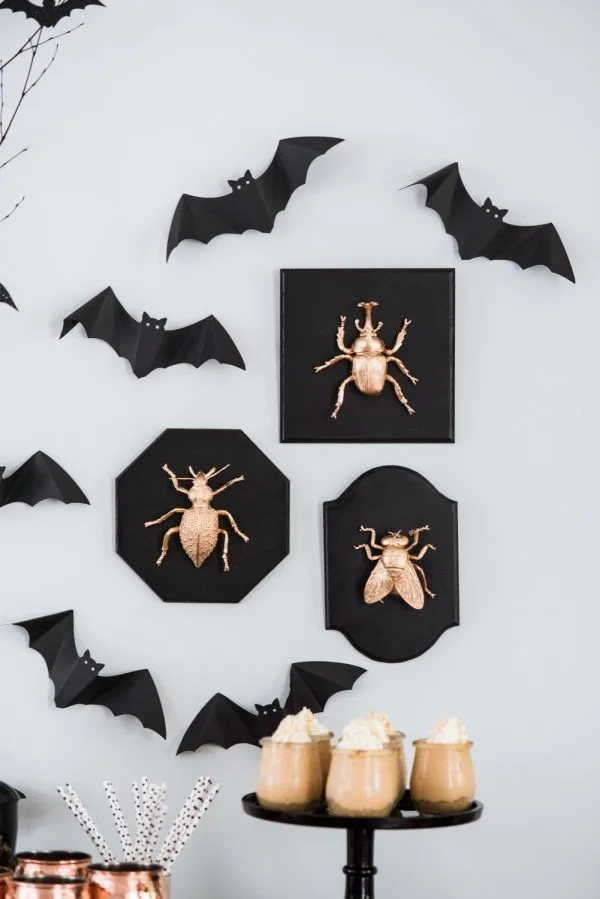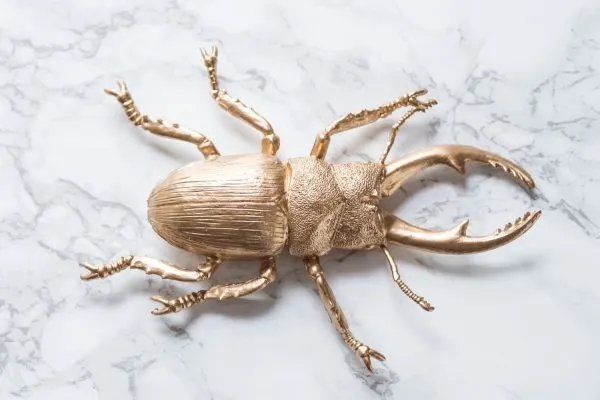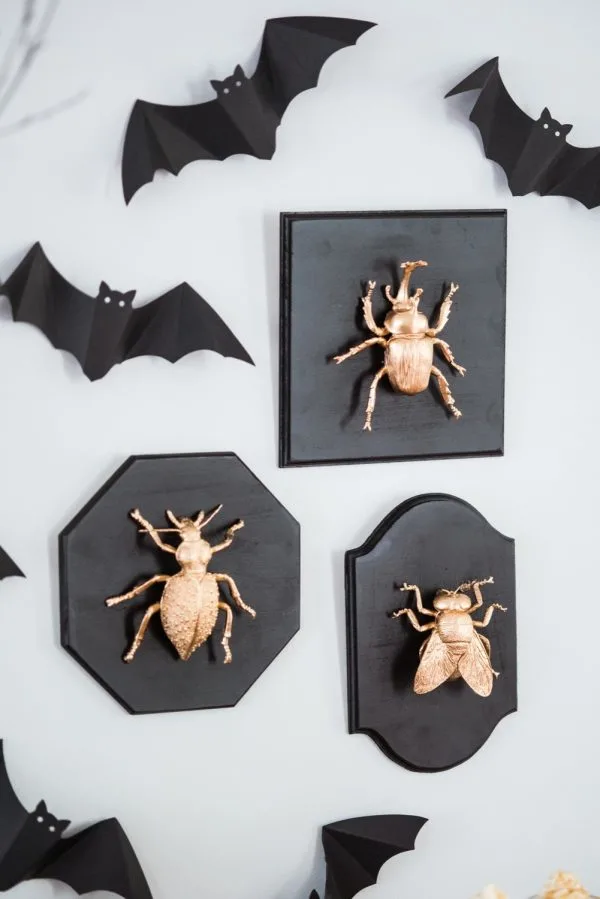 [Art direction + styling by Cyd Converse | Photos by Alice G. Patterson for The Sweetest Occasion.]