by Caitlin, Marla and Manda of The Merrythought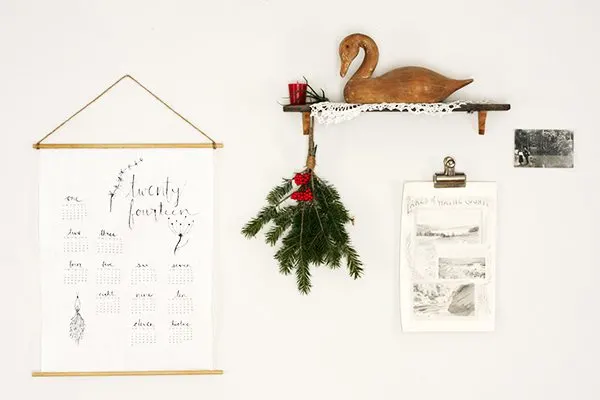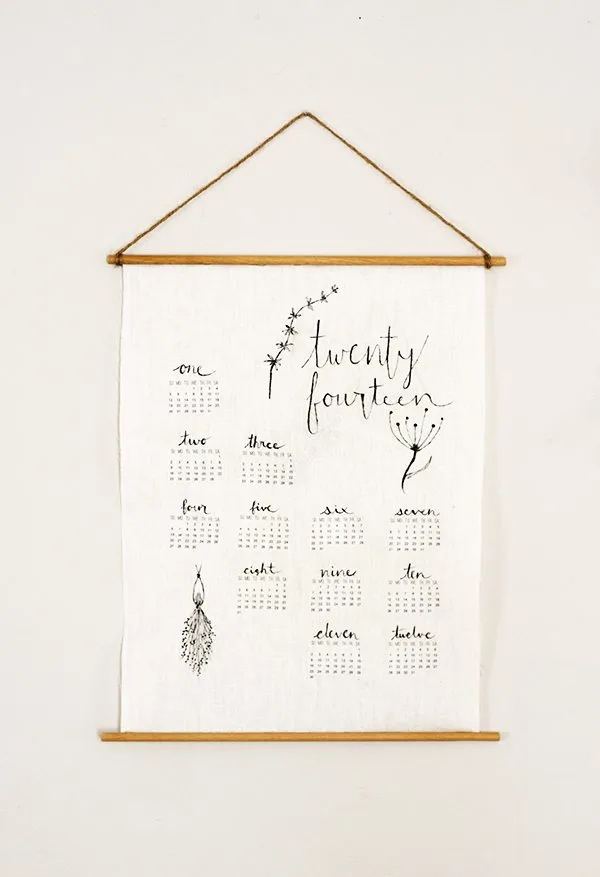 I know it's hard to believe, but 2014 is really just a couple weeks away! Time to think about a pretty new wall calendar for your home – or just a fun present to give next week!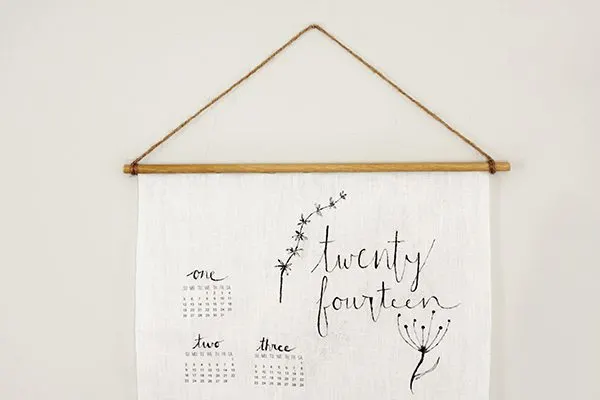 Linen
Calendar graphic (Download ours here)
Iron-on fabric transfer
Iron
Pencil
Fabric paint
Paint brush
Wooden dowel 3/8″ x 36″
Hot glue gun
String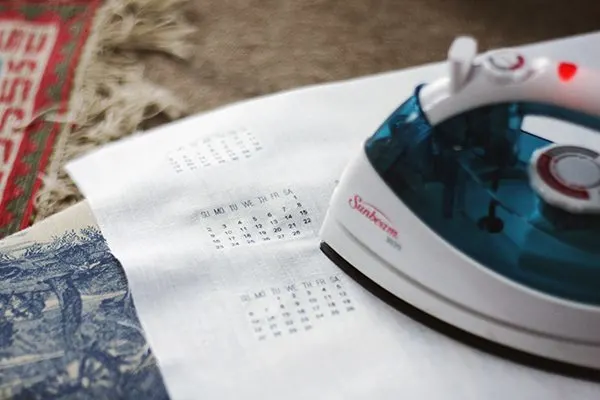 Cut a 15″ x 21″ piece out of your linen and iron flat. If you don't want raw edges in your fabric, use fray check along the edges or sew a thin hem along each side. I decided to leave mine with the frayed edges showing for a little more of a natural feel. Print out your calendar dates (download it here) on an iron-on fabric transfer. Lay out the design of your calendar, leaving room for months, year, and any design you want, and then iron the months in place. You can leave them in a bunch or cut each one out individually.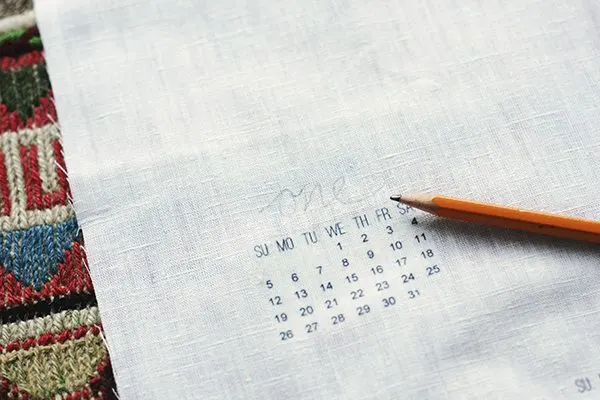 Now you can sketch out the months, year, and additional designs with a pencil and then use a paint brush and fabric paint to paint over the pencil. Let dry. Cut your wooden dowel into two 16.5″ pieces. Sand the ends smooth. Use the hot glue gun to glue a dowel to the top and bottom of the calendar. Tie a string to each side of the dowel on the top side of the calendar.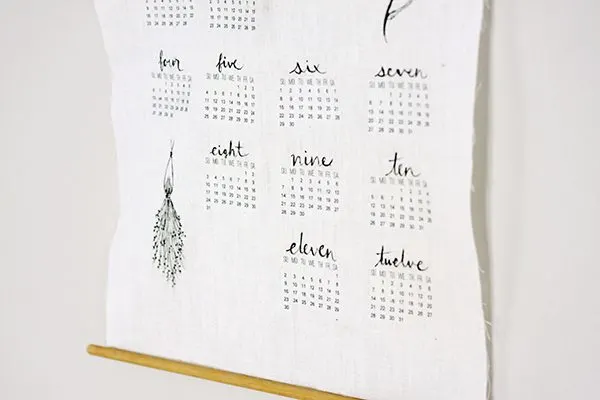 And that's it! A beautiful calendar for hanging or gifting. Happy a safe, happy holiday, friends!

[Photos by The Merrythought for The Sweetest Occasion.]
The fine print: Please link with love! As with all of our posts, DIY projects featured on The Sweetest Occasion may not be copied, distributed or reproduced without express written permission. Love and links are always appreciated! If you'd like to share this post, please link to this post directly for the DIY tutorial and do not include the instructions in your own post. Thanks so much! xoxo