This post was sponsored by Nespresso. Thank you for supporting the sponsors that so generously help
The Sweetest Occasion keep the jingle bells a-ringin' all season long!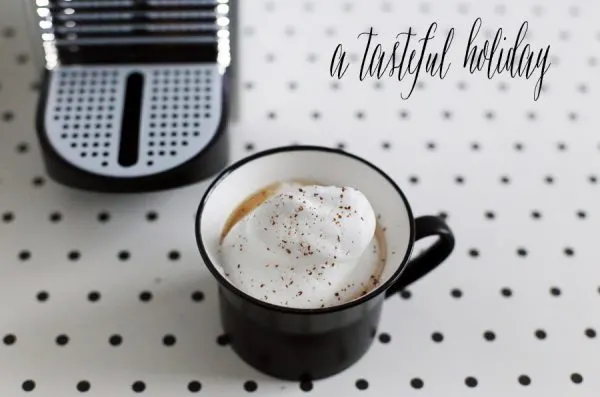 I'm probably not alone when I say that my favorite part of the holidays is spending time with family and friends. Whether it be fixing a feast for sixteen of our nearest and dearest (which is going down Christmas day at our house) or a flurry of little hands constructing gingerbread houses, it's the people that are the cornerstone of celebrating the holidays. One thing we're both passionate about, B and I love inviting over friends and family this time of year. We have so much fun planning the menu (a job we take quite seriously, I must admit) and taste testing recipes leading up to the big celebration. Our parties always revolve around the tastes of the season, with food and drink aplenty. On Christmas Day I'm planning a cocoa station for the kiddos and a full-out espresso bar and prosecco bar for the grown ups. And the food? The quantity of food is going to be record breaking.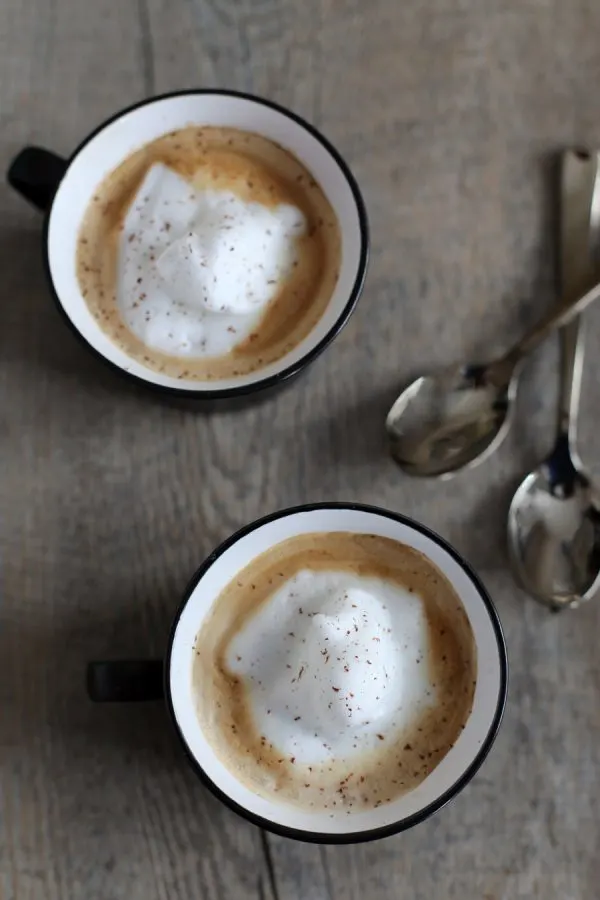 Nespresso recently sent me one of their Pixie espresso machines to try out and I have to say – we're in love! The tiny size makes it perfect for our teensy kitchen and I love being able to make espresso and lattes on the fly during the day while I'm working. Combined with the Aeroccino milk steamer/frother, this little guy had me feeling like a barista in no time. Want to see it in action? B and I tackled our first stop motion video about a month ago for another project I was working on and I couldn't resist a video today to show off my love for this little powerhouse, which will no doubt be playing a starring role in our upcoming holiday celebrations. You just pop in one of Nespresso's delicious coffee capsules, push a button and watch it do it's thing.
Oh yeah, that's right. Guess what? Nespresso is giving one away to one of you, too! One reader is going to win a prize package from Nespresso worth over $400. (Woot woot!) The winner will receive the same Nespresso Pixie and Aeroccino they sent me plus a whole bunch of their tasty coffees to test out. Pretty sweet, huh? Just trust me when I say, you're going to have to forcefully remove yourself from the presence of this little guy from time to time because slurping down those delicious espressos one after another is way too easy.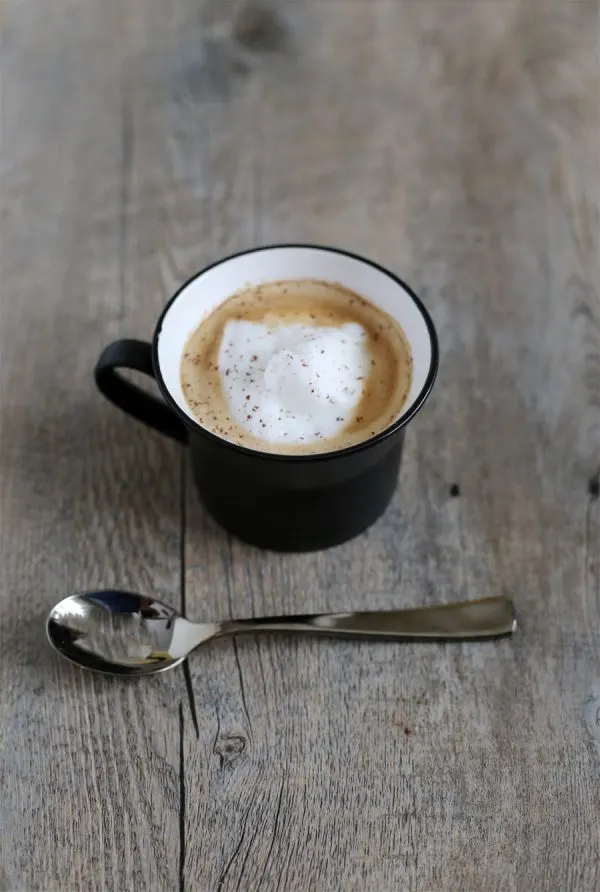 PRIZE: (1) Nespresso Pixie + Aerocinno prize package (with a sampling of coffee, too!)
TO ENTER: We're using Rafflecopter to organize this giveaway. See the form below for details on entering. There's up to 15 chances to win!
GIVEAWAY ENDS: Wednesday, December 25th at 11:59pm EST
NOTE: I apologize but this giveaway is open to US readers only

[Photos + video by Cyd Converse for The Sweetest Occasion.]
This post was sponsored by Nespresso. Read more about our editorial policies.