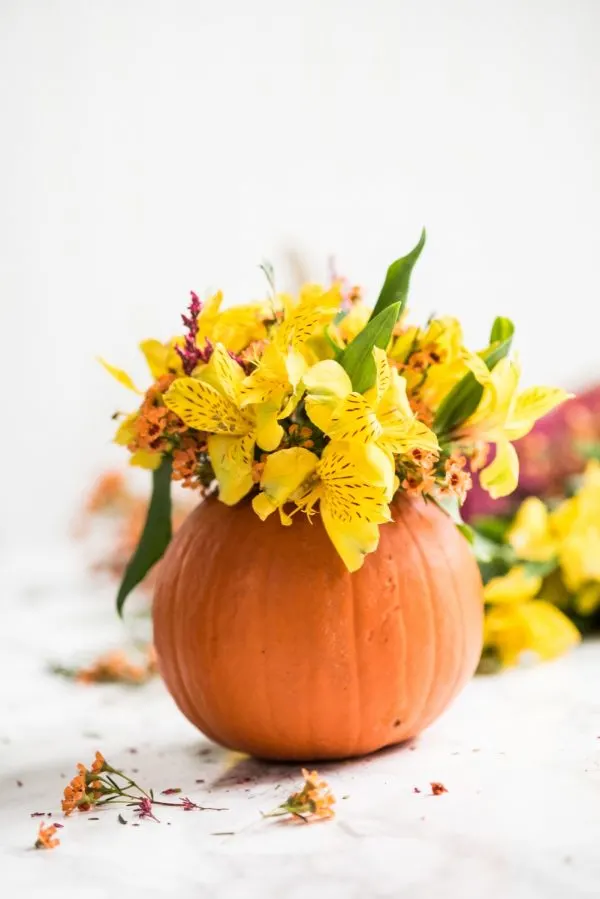 Friends, we are just fifteen days out from Thanksgiving! Totally blowing my mind. (For the record, this also means that in fourteen days our little girl will be celebrating her first birthday, but I'm going to continue to avoid that reality for a few more days.) I'm certainly not the first person to take a pumpkin and shove flowers inside, and you know I'm no stranger to turning fruit into a centerpiece, but I am so excited to share these sweet little pumpkin flower arrangements with you today! I think this is one of those things that looks really tricky, but in reality is so simple that it begs to be shared to show you that, yes, you can do this. Not only that, but they'll look amazing! Make these a day or two before your Thanksgiving festivities and your table will be looking crazy good.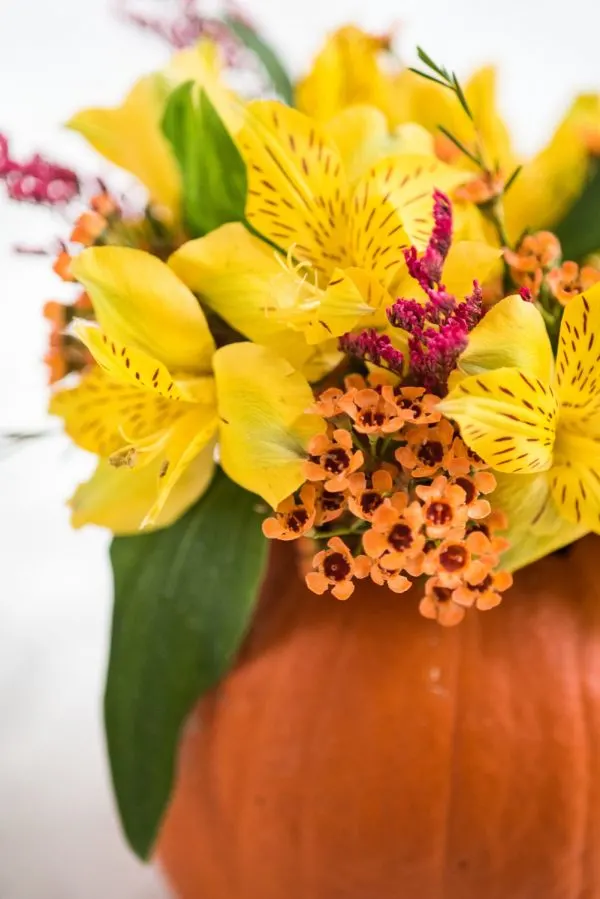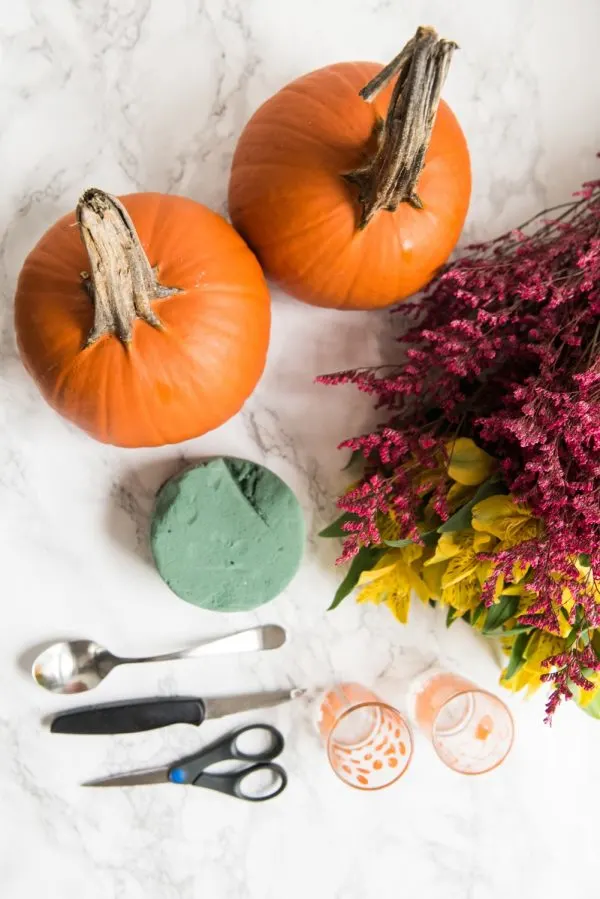 Supplies
Mini pumpkins
Small glass or votive holder
Scissors or clippers
Knife
Spoon
Wet floral foam
Assorted flowers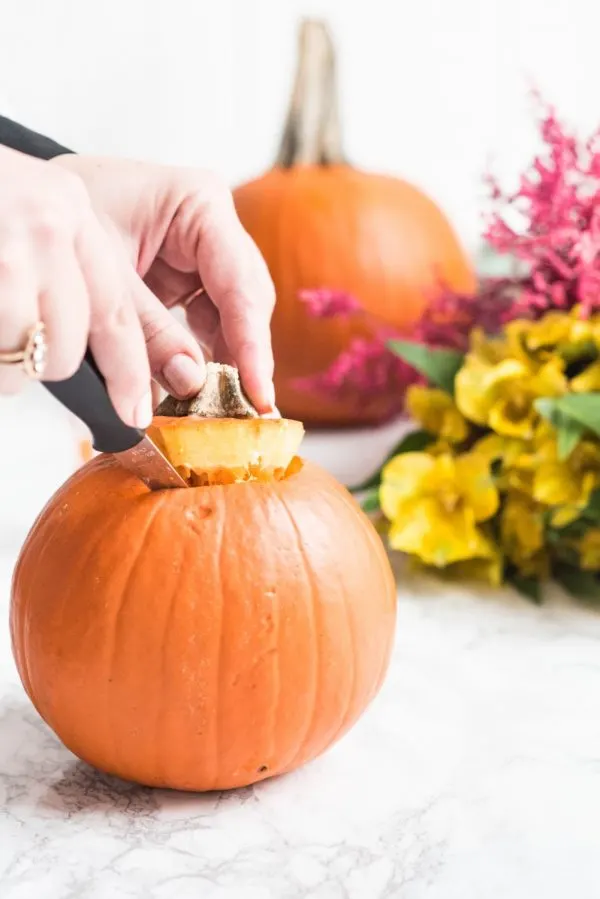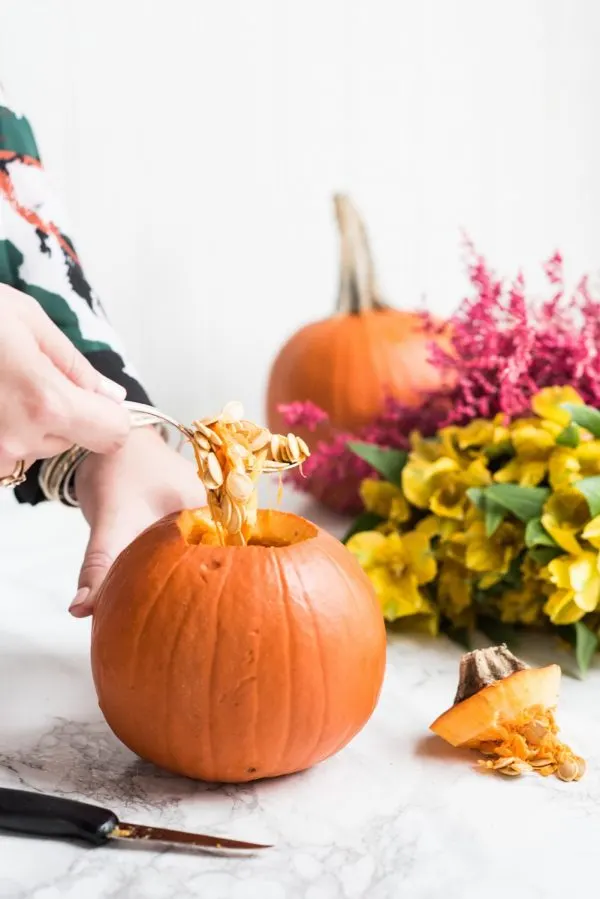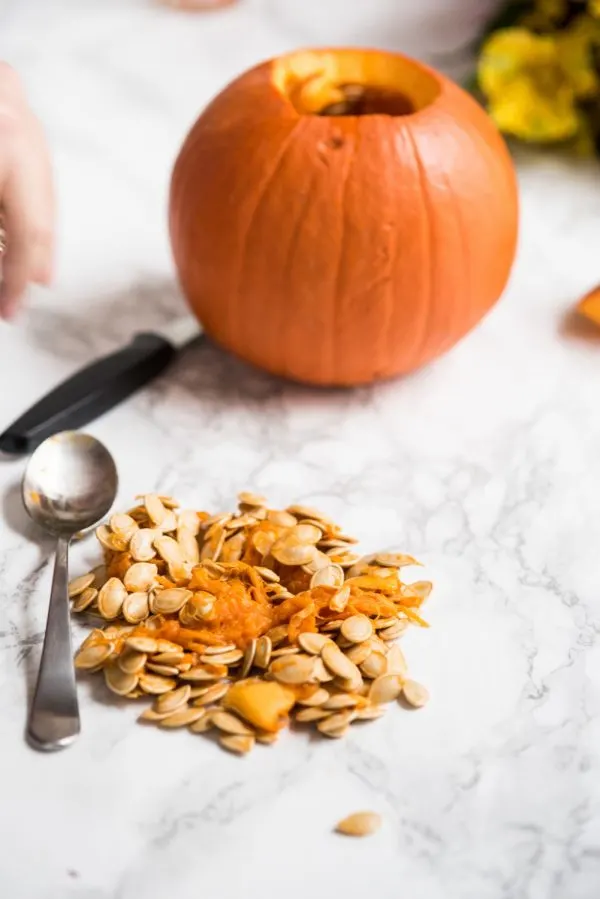 Begin by cutting down the stem of your pumpkin (the top will be discarded anyway) and flipping one of your glasses or votive holders upside down. This will provide you with a guideline on how large to cut your opening. Cut around the outside of your glass until the top of the pumpkin is able to be removed. Then use a spoon to scoop out the seeds just as if you were carving a pumpkin.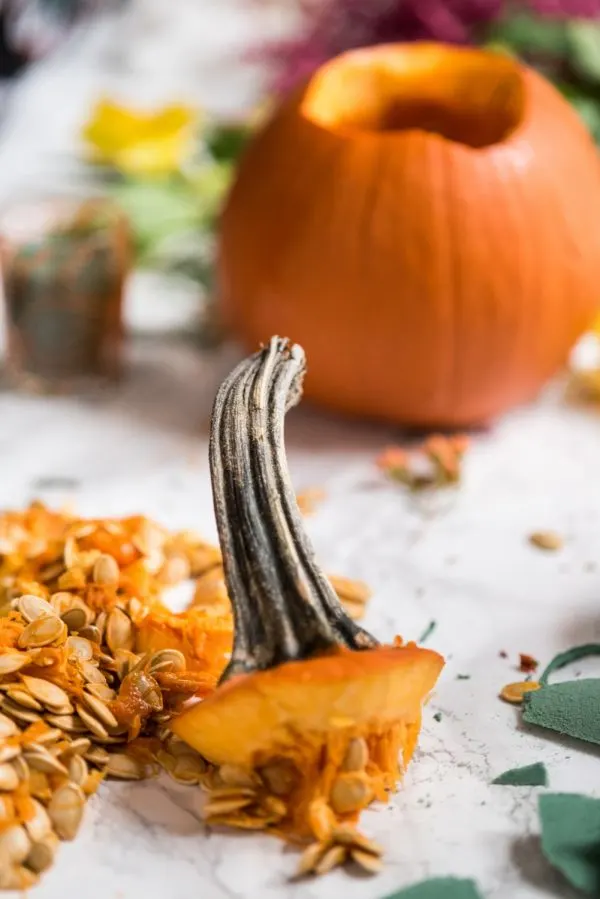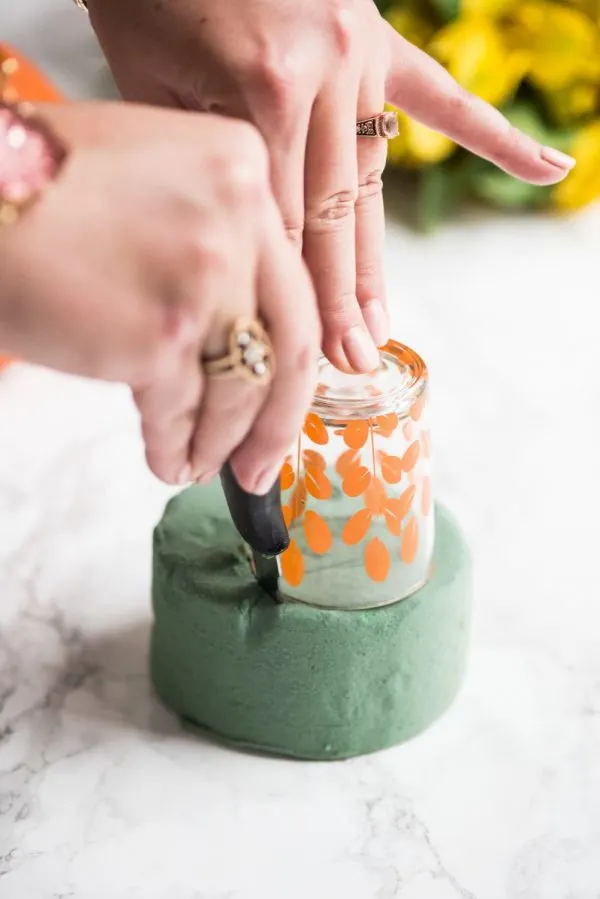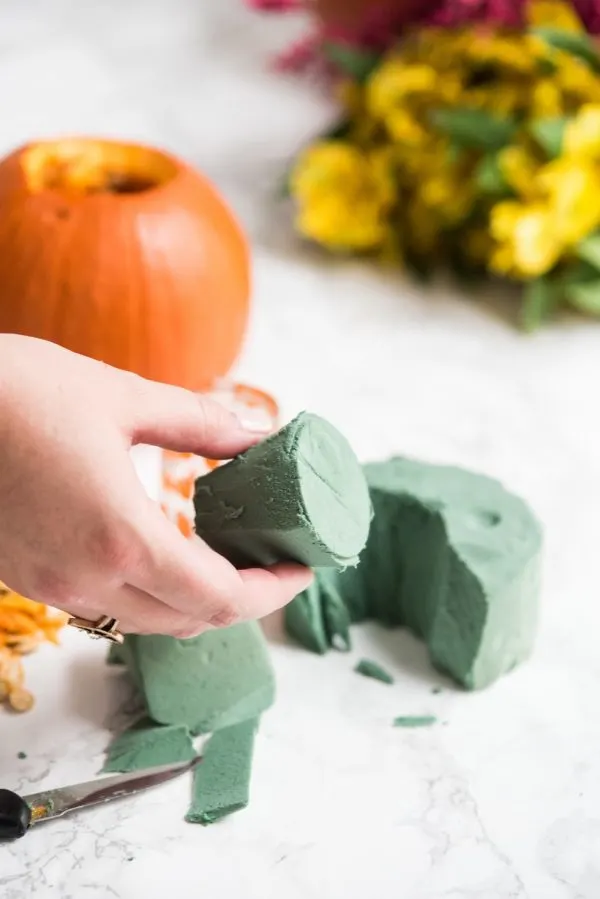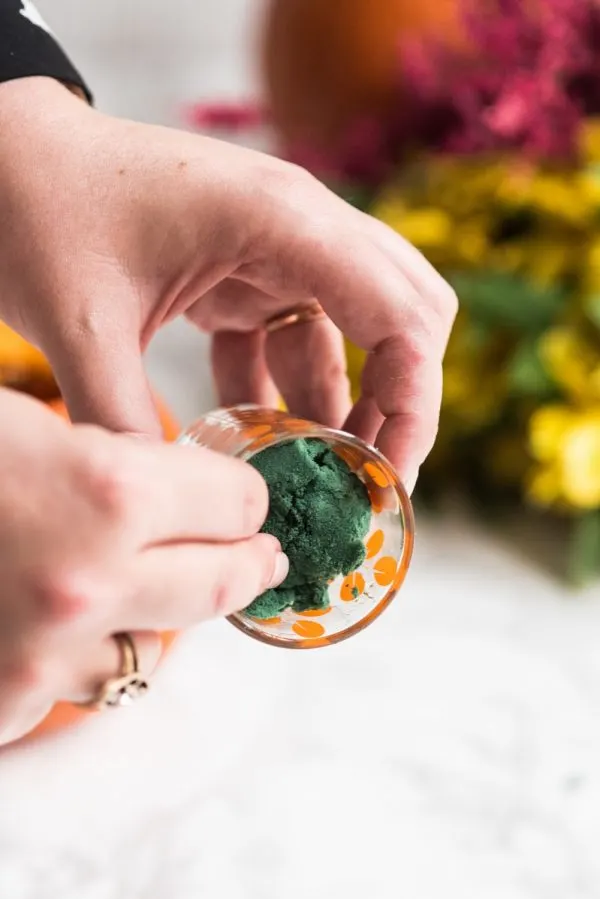 Next up, use your votive holder as a guide again to cut out a cylinder of florist foam. Soak the foam in room temperature water for a few minutes or until it sinks to the bottom of a bowl of water. Wring it out very slightly, then press it into your votive holder.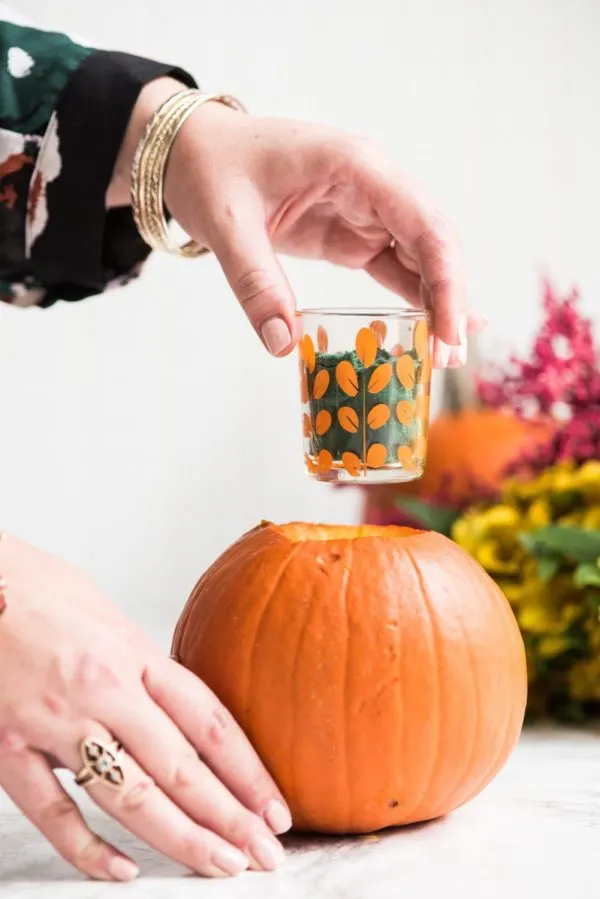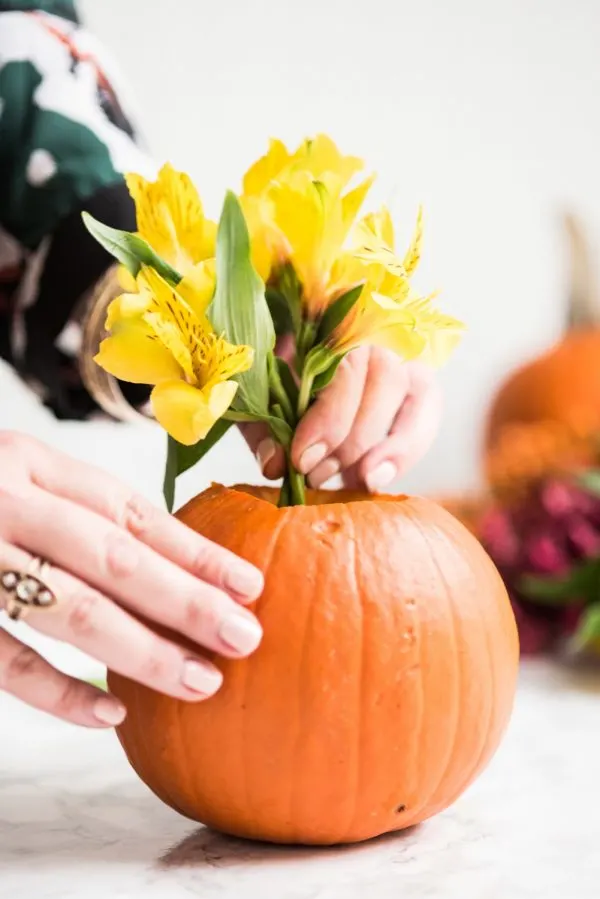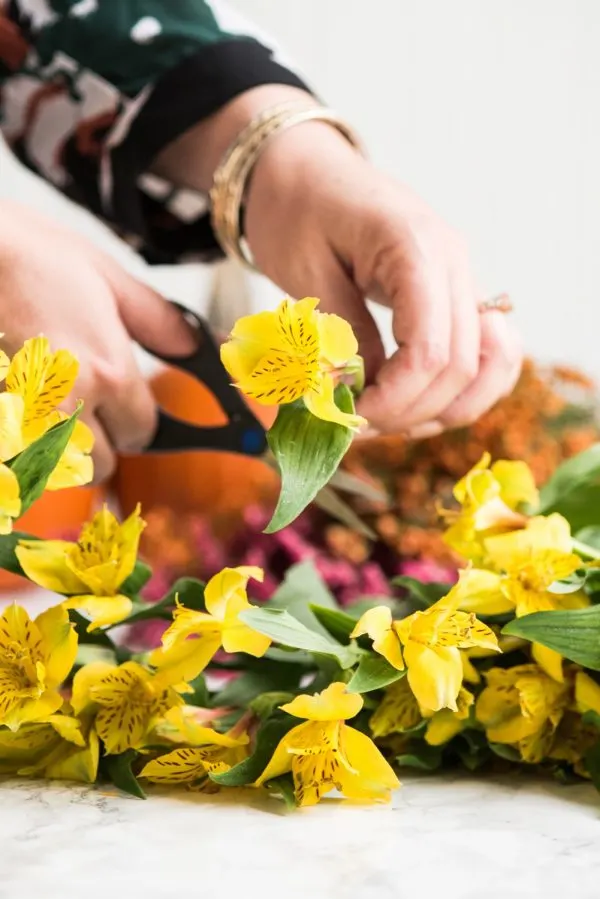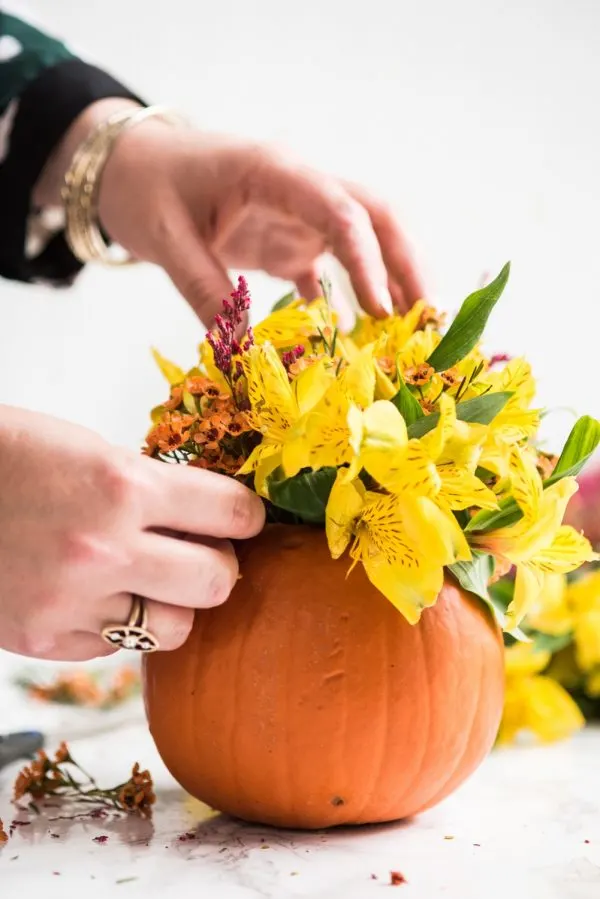 Place your votive with the foam inside your pumpkin, and then it's time to start arranging flowers! Ever a fan of grocery store flowers, my suggestion is to pick up 2 – 3 types of flowers in bright, seasonal colors. Begin by cutting down your largest or favorite of the flowers, and begin filling out your arrangements by pushing the stems into the floral foam. Fill out with additional, smaller accent flowers or greens until everything is nice and full. Spin your pumpkin around as you work so you can keep things looking nice and balanced, although symmetry is not required.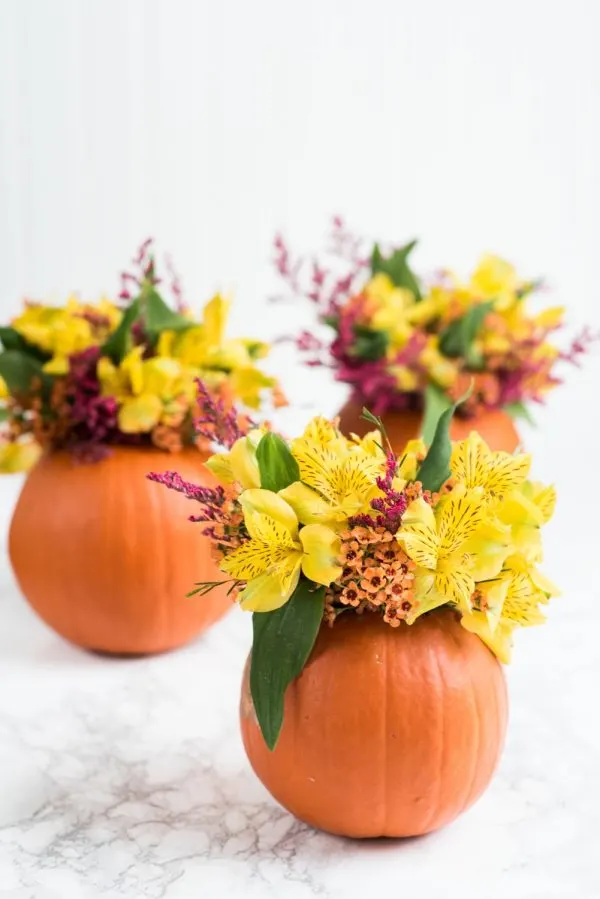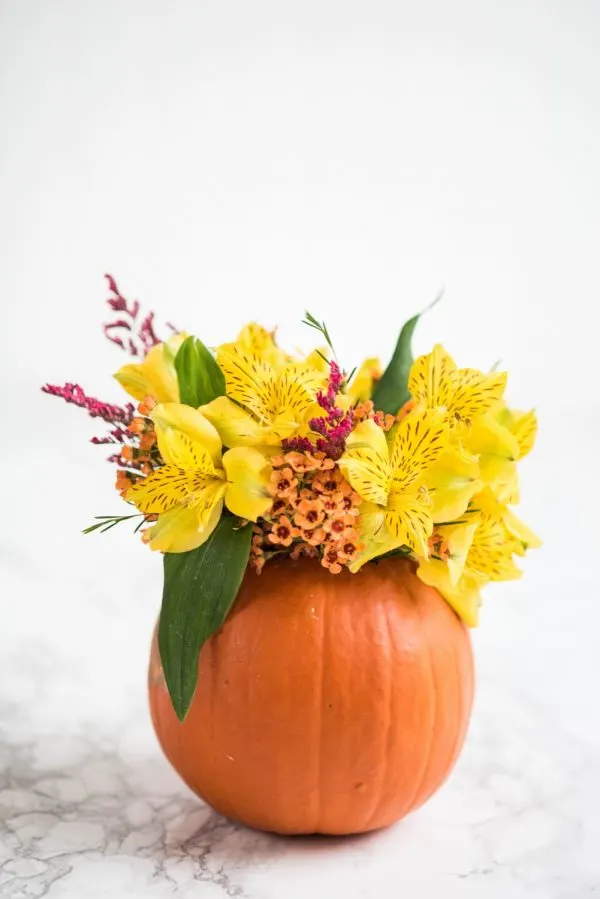 Make a few of these to line up along the center of your Thanksgiving table or use smaller pumpkins and place one at each place setting. Sprinkle them throughout the dining room, along your mantle or scatter them along the buffet. Wherever and however you choose to use them, they'll make the prettiest little addition to your Thanksgiving celebration or just add a dash of color to your fall decor. If you aren't hosting Thanksgiving dinner, bring one along with you as a hostess gift! These will keep for a week or more if you drizzle a bit of water inside every day to help keep that florist foam nice and moist. If your blooms die, but the pumpkin is still in good shape, fill it up again!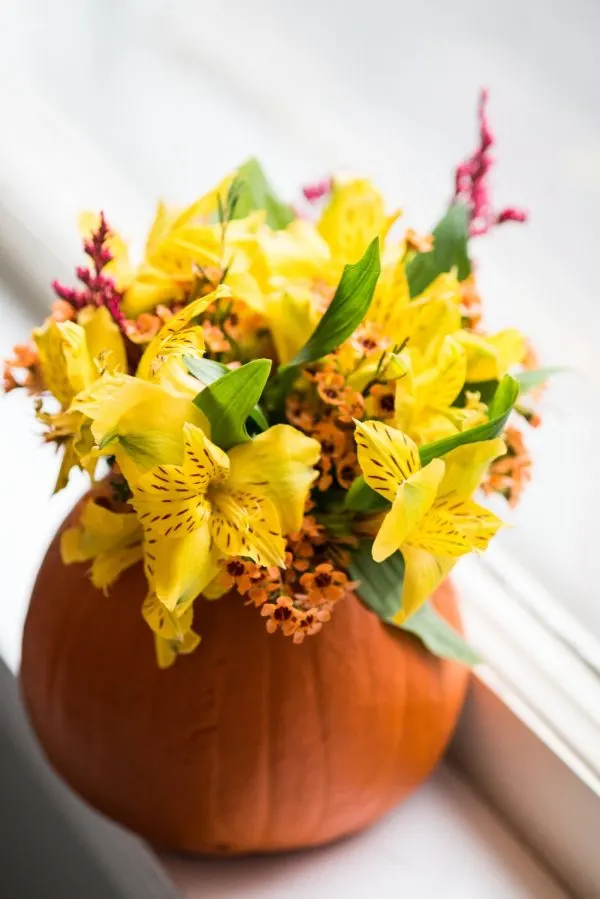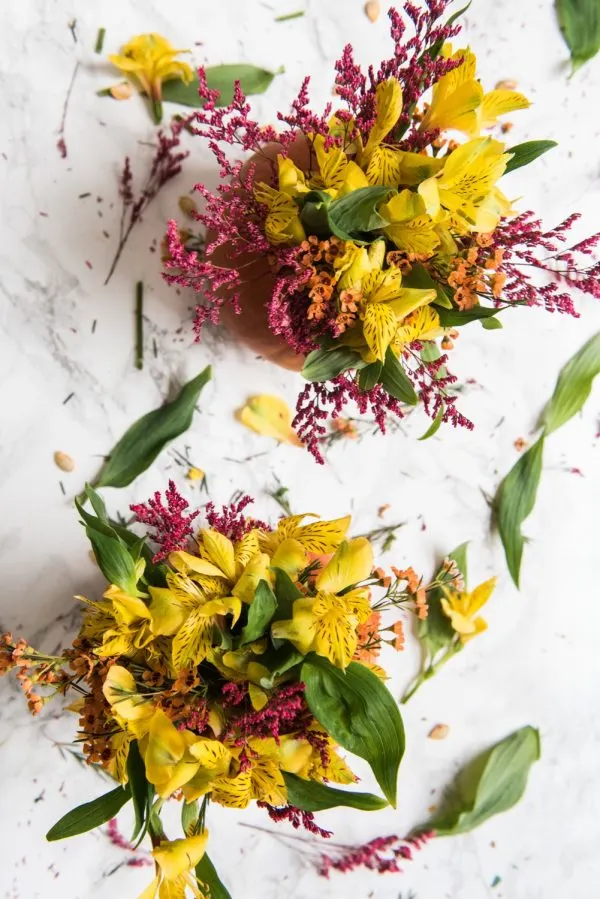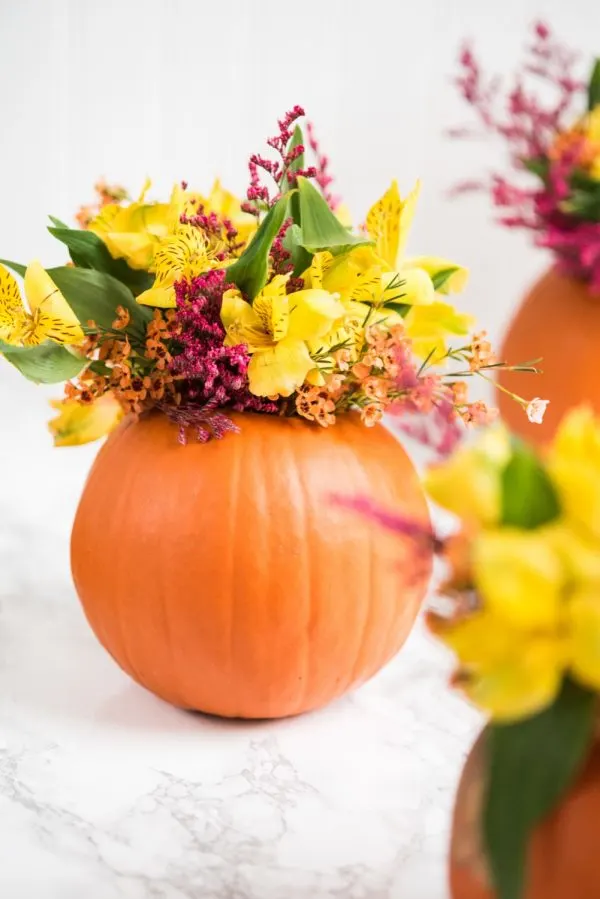 [Art direction + styling by Cyd Converse | Photos by Alice G. Patterson for The Sweetest Occasion.]