This post was sponsored by Eagle Brand. Thank you for supporting
the sponsors that help make The Sweetest Occasion possible!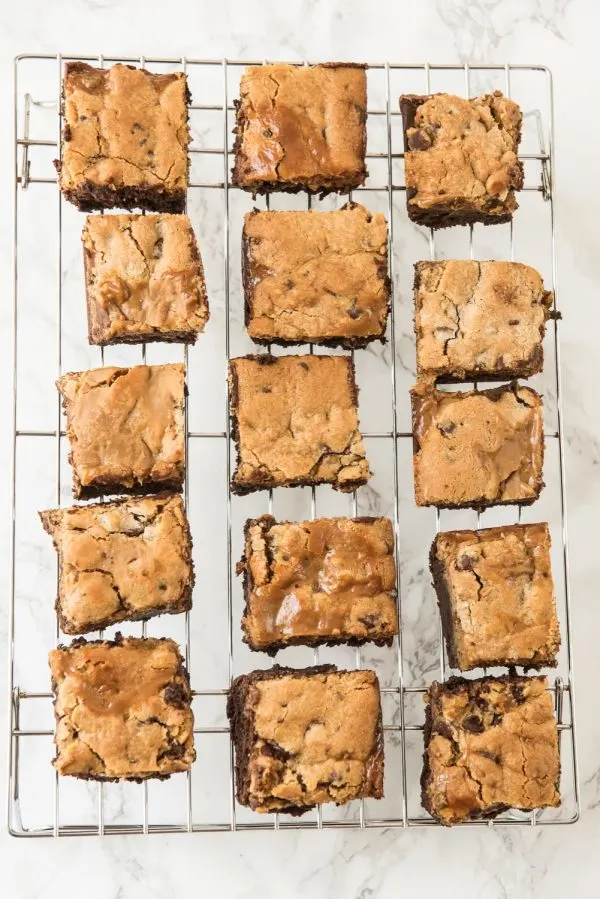 Naming these cookie bars involved approximately 37 different options as I ungracefully attempted to spit out into something short and catchy. In the end, we'll call these exactly what they are! Triple layer dulce de leche brownie cookie bars. Also known as, pure heaven to your taste buds. Made with a fudge brownie base, layered with decadent dulce de leche and topped with toffee chocolate chip cookies, these are next level. I devised this recipe as part of the cookie exchange I hosted in collaboration with Eagle Brand, but I promise you we will be making these around this house for a long long time to come. I've had some delicious bar cookies in my day, but friends, these ones are a legit winner.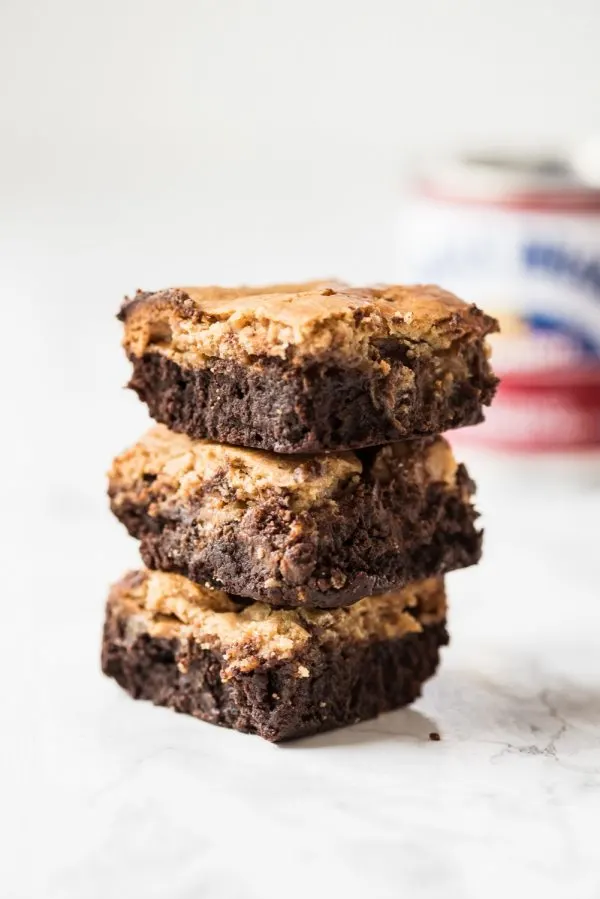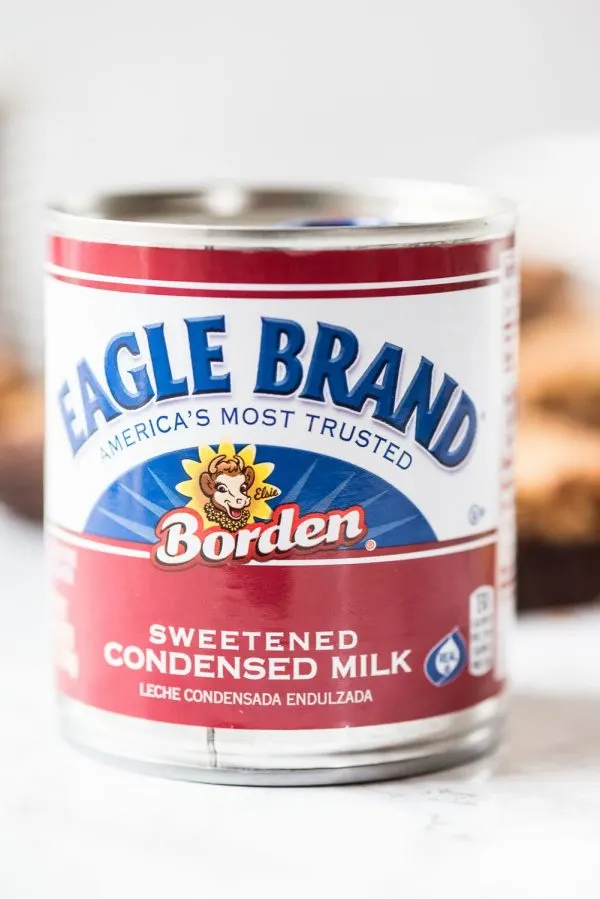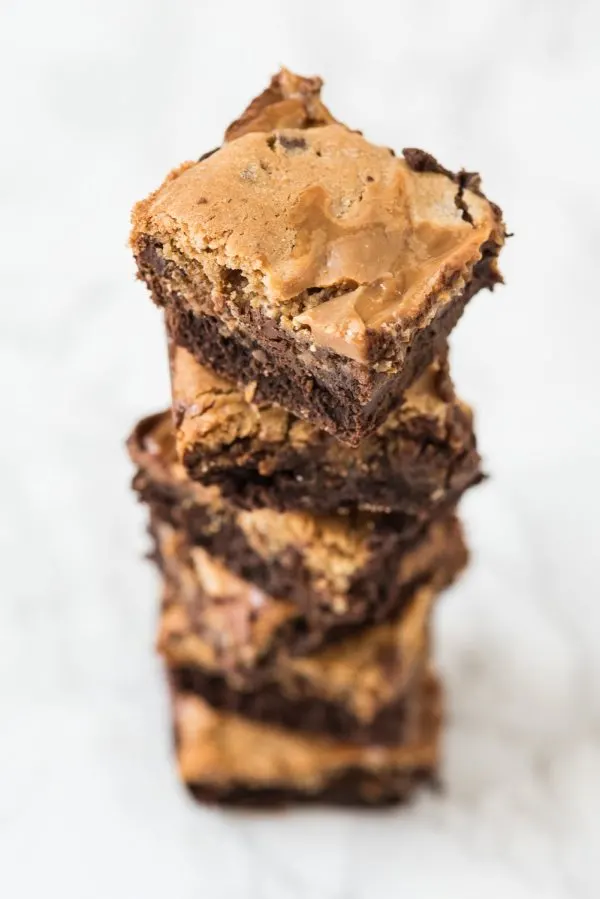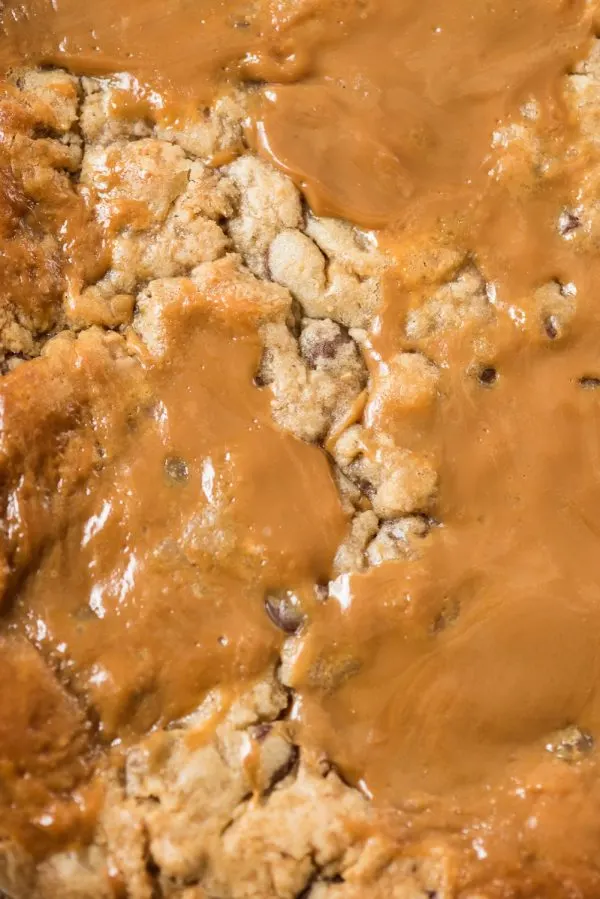 Triple Layer Dulce de Leche Brownie Cookie Bars
Makes approximately 30 bars
For the Brownie Layer –
2½ cups granulated sugar
2½ sticks unsalted butter
1¾cups unsweetened cocoa
½ teaspoon kosher salt
4 large eggs
1 cup all-purpose flour
1 teaspoon vanilla extract
Preheat oven to 350º and prepare a 9×13 glass pan by spraying it with non-stick cooking/baking spray. In a large saucepan, warm the sugar, butter, cocoa and salt over medium heat until well combined, stirring often. Remove from the heat, then add the eggs one at a time, stirring until incorporated after each egg. Add the vanilla and stir in the flour. Pour into the prepared pan and bake for 20 minutes, then remove and allow to cool. (Note: The brownies will not be fully cooked.) Once mostly cooled, spread ¾ of a can of dulce de leche (how-to below) on top of the brownies.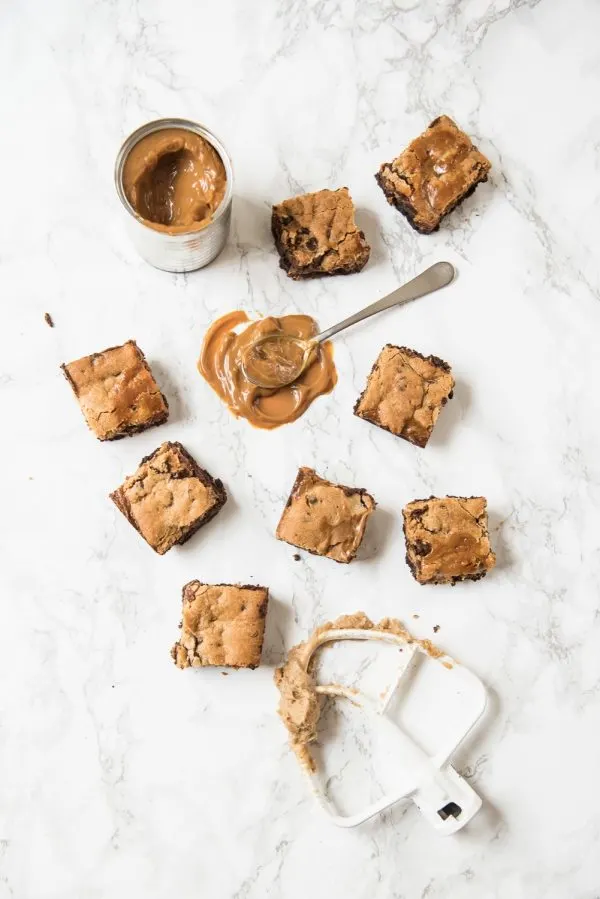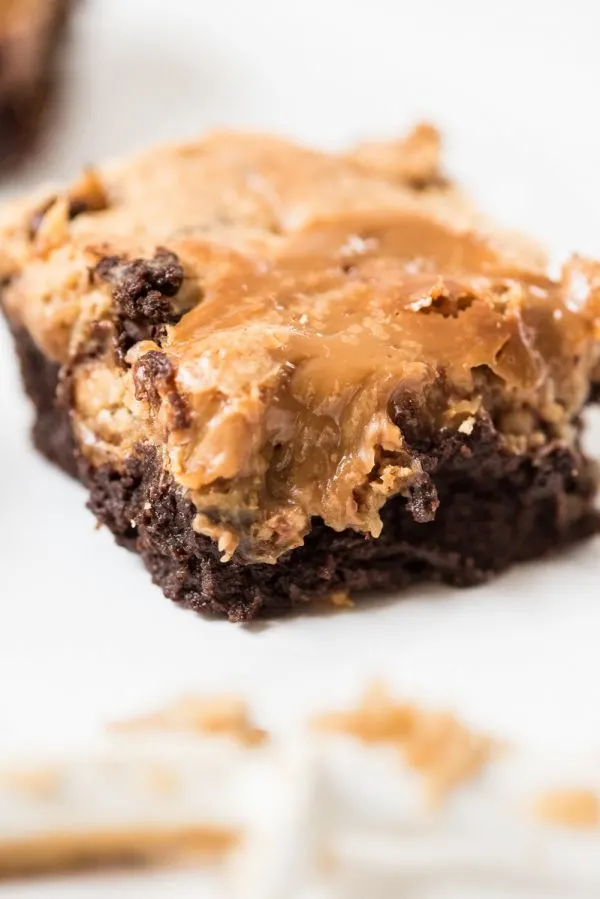 For the Dulce de Leche Layer –
Pour sweetened condensed milk into a heat-safe bowl and place over a double boiler. Simmer 2 hours over medium-low heat, stirring occasionally, until thick and caramel-colored. Remove from heat and whisk until smooth. Voila! Homemade dulce de leche!
For the Cookie Layer –
1 stick unsalted butter, room temperature
½ cup light brown sugar, packed
½ cup granulated sugar
1 large egg
2 teaspoons pure vanilla extract
1¾ cup all-purpose flour
½ teaspoon salt
½ teaspoon baking soda
½ cup chocolate chips
1 cup toffee bits
In the bowl of a stand mixer, beat butter, granulated and brown sugars until light and fluffy. Add egg and vanilla and mix well. In a separate bowl, combine the flour, salt and baking soda. Turn stand mixer on low, then slowly add the flour mixture until combined. Add chocolate chips and toffee bits and mix again until the dough is well combined. Drop cookie dough onto the top of the brownie and dulce de leche layers, pressing to flatten and cover as much of the bottom layers as possible. Drop remaining dulce de leche on top of the cookie dough and spread it out a bit. Bake for 30 – 35 minutes at 350º then allow to cool completely before cutting and serving.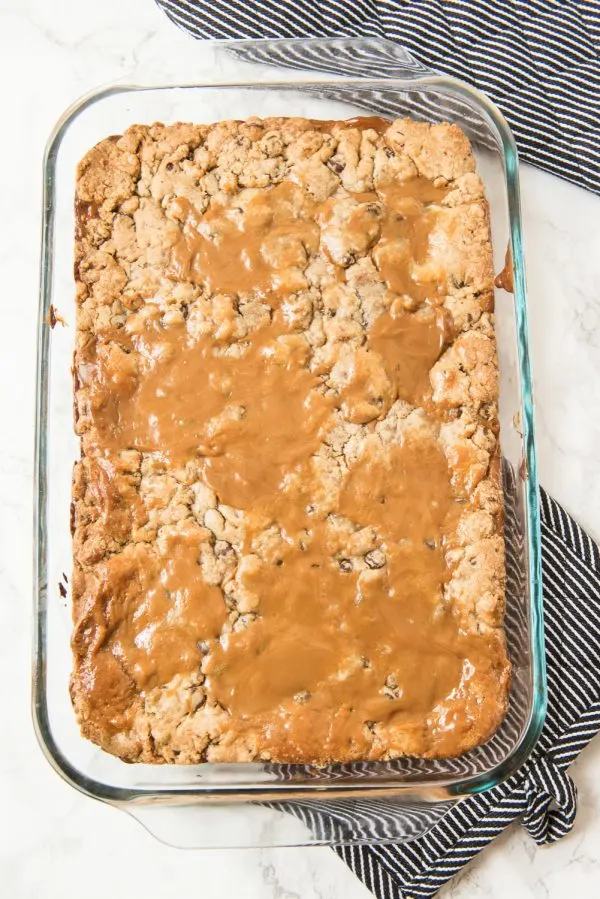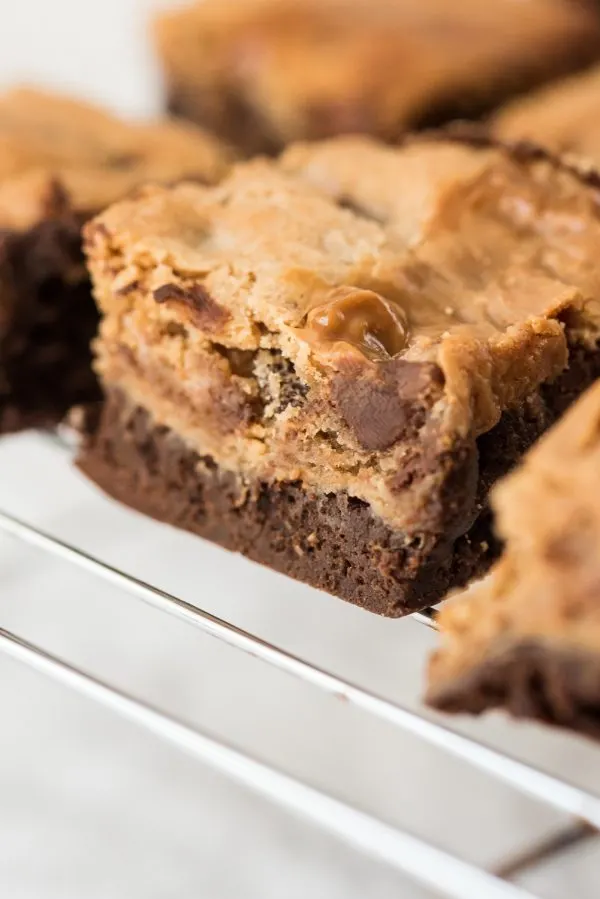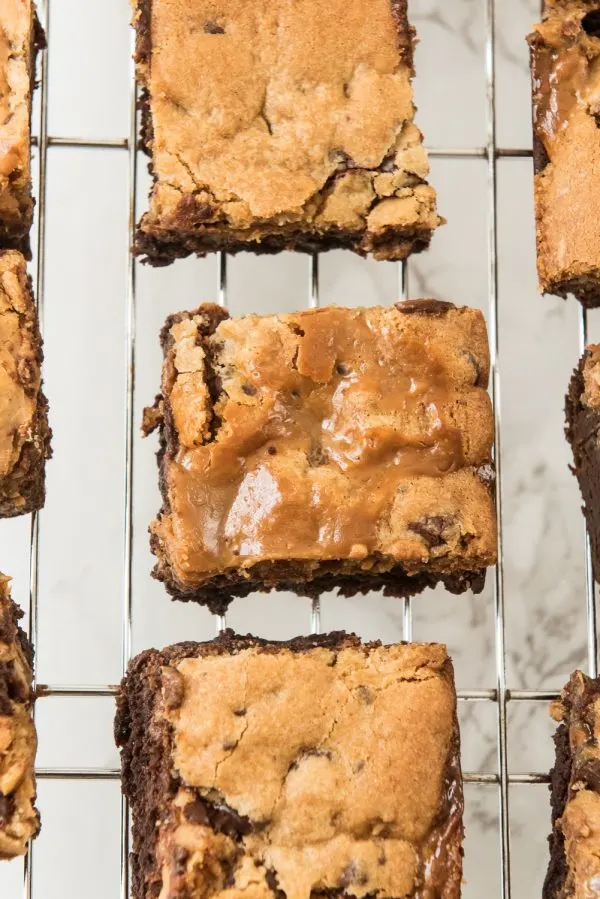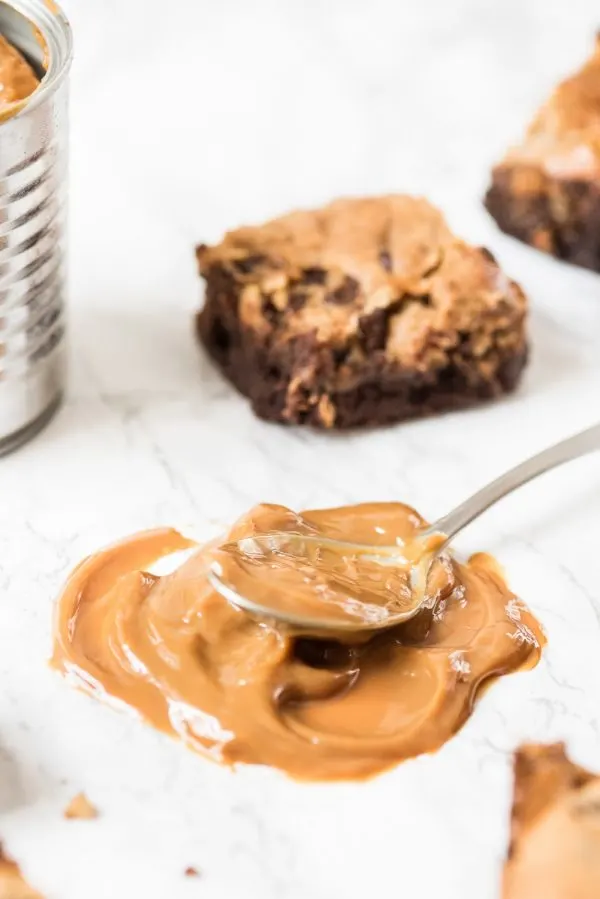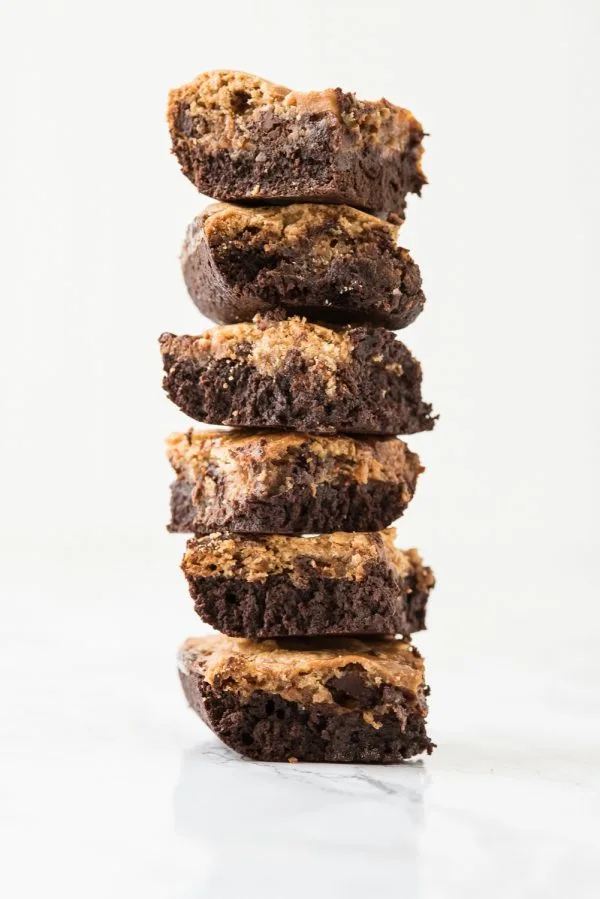 I made dulce de leche with the original Eagle Brand Sweetened Condensed milk, but they also make Low Fat and Fat Free varieties that would also work great! As a long time baking mainstay, you can find Eagle Brand products at practically any and every local grocery store regardless of where you live. This holiday season, share your favorite bar and fudge ideas with Eagle Brand on Facebook and Pinterest, and visit the Eagle Brand recipe hub for dozens of additional recipes! (Oh, and don't miss my crazy good dark chocolate caramel corn fudge!) With this recipe and my tips in your corner, you'll be ready to host your very own cookie exchange!

[Art direction, recipes + styling by Cyd Converse | Photos by Alice G. Patterson for The Sweetest Occasion.]
This post was sponsored by Eagle Brand. Read more about our editorial policies. For more seriously delicious recipes, follow Eagle Brand on Facebook and Pinterest!